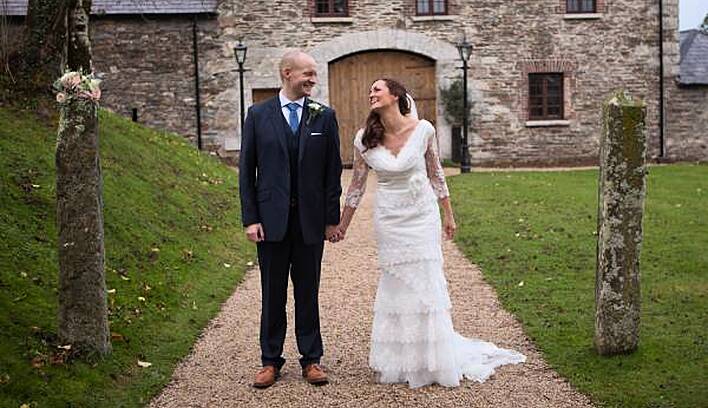 Welcome to our first session of Confetti Photo School! We're thrilled to have wedding photographer Julie Matkin of Half a Dream Away Photography joining us for a series that will give you tips for getting comfortable in front of a camera before your wedding day. Julie is a photographer who hasn't always relished having her photograph taken, but she has learned lots of tips and tricks that work both for her and the couples she's photographing. She's passionate about helping people get the most out of their wedding photography, and we are too! Take it away, Julie!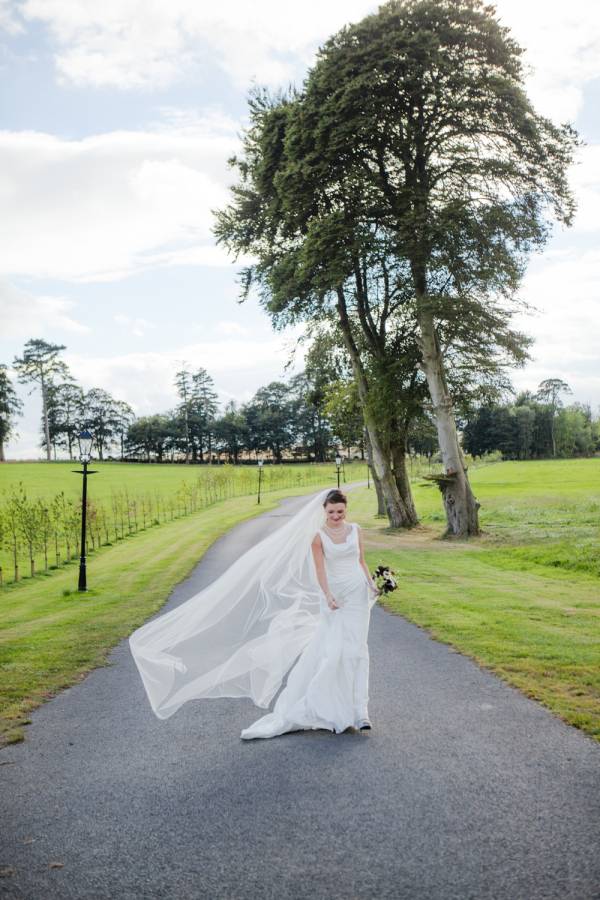 Posing
Today's post is all about posing - which is the name of the game when it comes to wedding photography. No matter who your photographer is, you're going to be doing at least a little posing. Before your big day, you need to know what you're going to be comfortable with on the day in order to be happy with your wedding photographs.
Using movement
If there's one thing that makes everyone look awkward in a photo, it's when you try to freeze in a pose while you're looking into the lens. Reminiscent of school portraits and family photos, trying to get everyone looking at the camera and smiling for a single shot so no film was wasted, it's something we've all been programmed to do since childhood. But on your wedding day you want photos of you looking like yourself and being happy without saying 'cheese'!
I like to avoid that awkwardness by getting you moving - the second you're doing something it distracts you from the camera and gives you much more chance of looking natural. You don't have to do much, it can be as simple as walking forward together, leaning in for a kiss or giving each other a squeeze, or if it's more of a close up portrait I might ask you to try looking away for a few seconds before you look back into the camera, which gives a much more relaxed expression. It sometimes brings on the giggles - and that's totally okay too!
Hamming it up for the camera
Cameras see the world in fractions of a second. Sometimes, that's the difference between an awkward photo and a beautiful one, like the smiles that come after someone pulls a silly face. The posing tip I learned from this is not to be worried if you feel like you're overacting because chances are the photo you get a moment later will look natural - and it's my job to anticipate the right time to take that photo.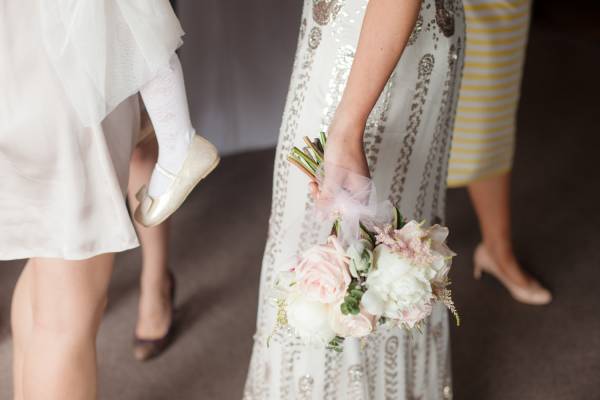 Sure, I always carry a bunch of flowers
You might not think about picking up a handbag and carrying it around but how often do you hold a bouquet? It's great to have something to do with your hands, but it can be tempting to hide behind it or hold on to it for dear life. I usually suggest holding it a bit lower, just so elbows aren't quite at 90 degrees, and loosening your grip on the handle. You can even hold the bouquet with one hand and drop it down to your side so it can be seen from the back too. All those things make you look way more relaxed in photos.
And of course, don't forget to let your photographer get a few close up shots of your bouquet while all the flowers are still fresh!
Julie is a Scot living in Cork, and when she's not behind a camera at weddings, she loves to knit with beautiful yarn or explore the winding roads of Ireland and beyond on a motorbike with her husband.