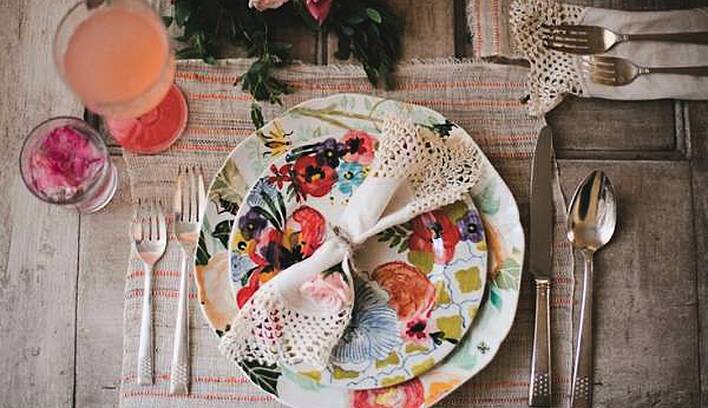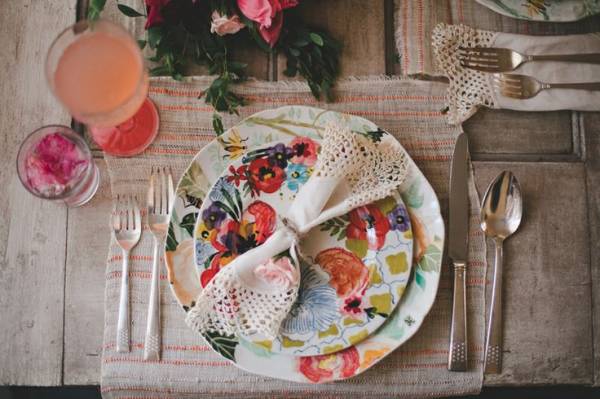 Happy Saturday morning to you! Are you having a nice cuppa and a browse around the web? We sure hope so. This week we've been scurrying around getting ready for a whole set of shoots next week. We're so excited to give you some behind the scenes peeks at what's going to be going into the next issue of Confetti magazine. It's a serious stunner of an issue! Stay tuned here and on Facebook and Twitter for the latest updates.
Have a lovely weekend and we'll see you next week!
Now, a few links for added wedding inspiration this weekend.
Elegant woodsy wedding inspiration.
Ooh, BHLDN's new collection is really pretty.
Frida Kahlo wedding inspiration (image above).
A spring engagement shoot that led to a surprise proposal!
Our online editor, Emily, also wrote a few pieces of our friends, the Wedding Party over in the States. She's weighing in on getting over camera fear and sweet ways to save pieces of your wedding for years to come. Have a look!
And here are a few things you might have missed on Confetti this week:
Gorgeous dresses, a sweet Village at Lyons wedding, and delicious cake trends.
Photo school with a wedding photographer.