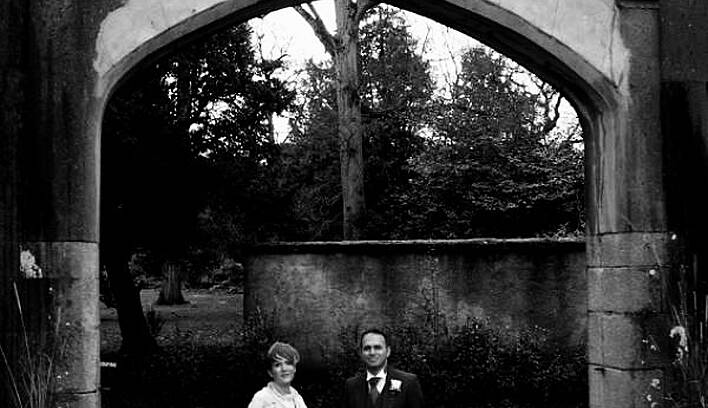 It's officially the time of year when we can mention Christmas without everyone running the other direction! Thank goodness! We're excited to share this sweet Christmas wedding film with you to get you in the spirit.
Birds of a Feather shared a little bit about Clare and Mazen's cozy Christmas celebration.
"When we were asked to film Clare & Mazen's wedding, we were nothing short of ecstatic. A Christmas wedding coupled with a humanist ceremony in the spectacular Luttrellstown Castle already exuded quirkiness and class. Outside the castle the wind rustled the leaves, fluttered the wedding ribbons and rocked the hanging lights. The interior illustrated nothing less than a feast for the imagination. From the little hand crafted decorations, to carols sung around the piano, dancing and a cinema room, the entire day was a continuous ringing of fun and entertainment. Clare wore a vintage 1930s-style evening gown and cape alongside 1940s dance shoes with a silver birdcage veil and custom necklace by Lucy Jones at Two Degrees North. The ceremony was by Brian Whiteside, the music by Enchiriadis Chamber Choir, photography by Roscophotography, beautiful burlesque dancers Bella and Epiphany and band led by scrumptious Truly DiVine. We were so happy to capture what was a truly and visually a stunning magical day."
Video by Birds of a Feather: Birds of a feather are a team of award winning filmmakers, that bring their Masters qualifications and experience in film to make cinematic, fresh and stylish wedding videos.