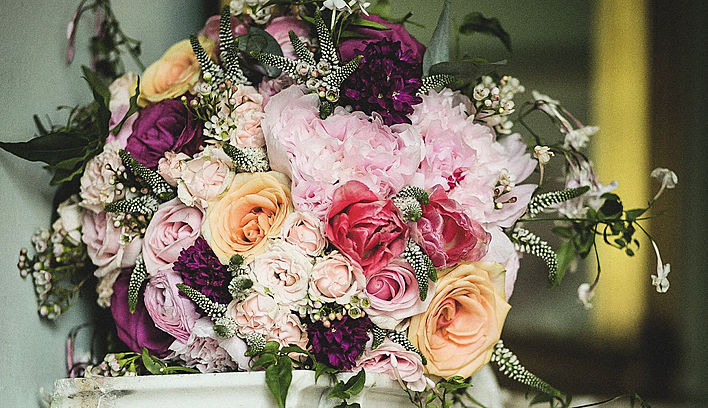 Buds to Blooms Flowers is a bespoke wedding florist based in north Dublin and caters for all budgets and locations across Ireland.
"As a freelance florist, I understand that beauty and luxury come hand in hand and with a diversity of creative flair I can offer the highest quality at affordable prices. I provide a personal service to all my clients from the initial consultation right up to the wedding day. It allows me to be flexible in my approach with a flair for creativity and custom made designs. I believe it is important that you have our full attention on your special day and that's why we only cover one wedding a day with all budgets catered for. I will work with you to create an ambiance for your wedding that reveals your taste and style and which also helps us to create just the right look for your perfect day."
"Flowers are one of the main features for the perfect wedding, allowing you to show off your personal expression. When choosing flowers for your wedding look at the flowers that are in season before you make any decisions, you want the best choices and quality for the day. Flowers out of season may not be available and if they are can be expensive. Ensure your dress and the bridesmaids dresses are chosen before you look at flowers, this will allow you to concentrate on the colour scheme and theme for your wedding. Be individual and choose what's right for you, it's your day and your style."
More Images