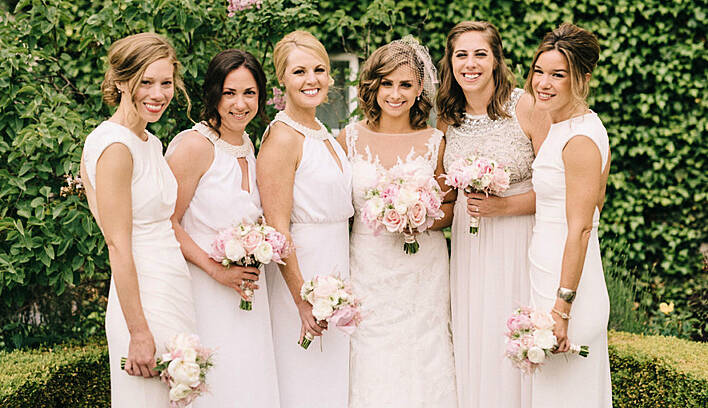 Got a long list of items on your Wedding To-Do list and not sure where to start?
We can help you confidently tick at least one of them off your list and relax knowing that you are in capable hands with Dundrum Blooms.
Each year we create wedding flowers for up to 40 weddings. We create bridal party flowers, church and venue decoration. We have a wealth of experience. Each wedding is completely unique and this is what keeps us excited and motivated to do the best job we can.
Why not organise a FOC consultation with us where we can browse seasonal magazines, view past portfolios and come up with your perfect package. Ticked!
Our staff are all experienced in creating beautiful designs and we will discuss with you what your requirements are for colour, size, style, budget and of course occasion. We work with a large range of corporate clients, events companies, hotels and restaurants to meet their many and varied needs. So we always have a great range of flowers available to us.
Choosing Dundrum Blooms removes the uncertainty in choosing your wedding florist, you know they will make the right impression!
So call us now on 01-2982988 to organise a consultation, Tick!
More Images