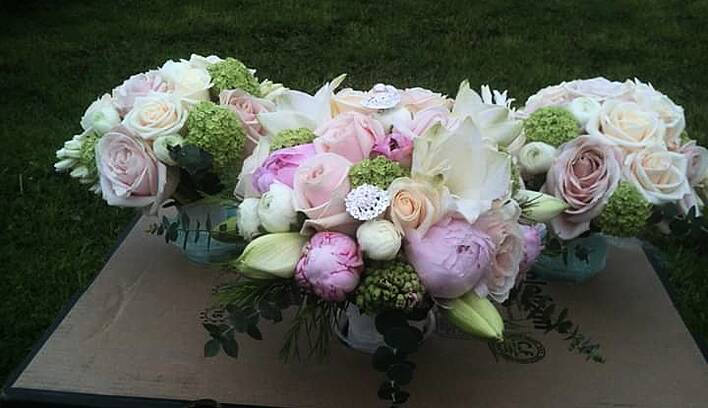 Congratulations on your engagement. My name is Jackie and I am the owner of DesJardins Wedding Florist.
I started my career in floristry twelve years ago and have completed over one thousand weddings to date.
I provide wedding flowers and venue decoration.
I only take one wedding per day and I personally make all of the flower arrangements myself. I offer a free consultation by appointment to discuss all of your floral and decor requirements. Appointments are available up to 7pm most days.
My advice in the meantime would be to start collecting photos of your ceremony/reception venue along with photos and if possible colour samples of the wedding attire. Also if you see articles on the internet or in magazines of wedding styles you are drawn too. please feel free to bring along copies/links to pages.
I hope to meet you in the near future to help with your dream wedding florals and decor!
Consultations by appointment.
More Images