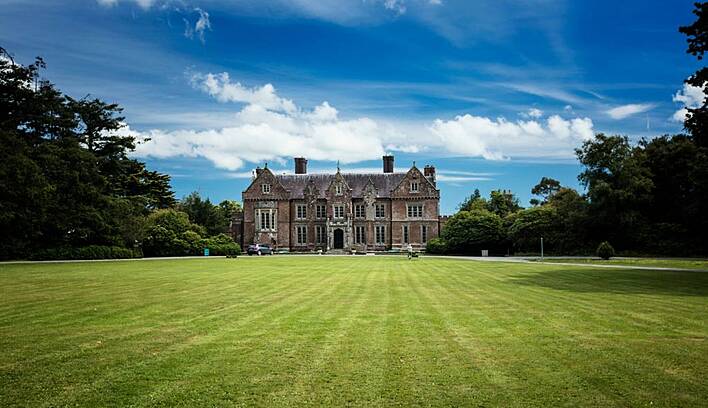 A future filled with joy, happiness and romance begins with an unforgettable day at Wells House & Gardens - a truly elegant, exclusive & enchanted setting for your happily ever after.
Surrounded by beautiful woodland and spectacular gardens full of colour, your guests will be wowed and your photos that of a fairytale.
Inside the house is breathtaking with delicate gold interiors, dark oaks and hand-carved staircases, a house built in the era of romance ensuring you the ideal Cinderella moment for your true loves kiss.
And tucked away within the trees, creating a world of your own is Robertson Hall where modern meets a tale as old as time, with cascading light features, exposed beams, a private terrace, barbecue area, fully licensed bar, stage and lounge - completely exclusive for you and your guests to create lasting memories as you dance beneath the stars.
Here at Wells House & Gardens, we offer exceptional service and our food, by reputation is "out of this world" with several dining options across our venues from silver service to a superb barbeque experience.
Due to the exclusivity of our estate we can ensure that everything is tailored to you as after all, a dream is a wish your heart makes and at Wells House & Gardens we want to make your dreams come true.
We also have onsite accommodation for up to 16 people in a private courtyard for that perfect, finishing touch.
Book an appointment with our Wedding Coordinator and enjoy cream tea overlooking the estate as you discuss your ideal day.
We look forward to meeting you.
More Images