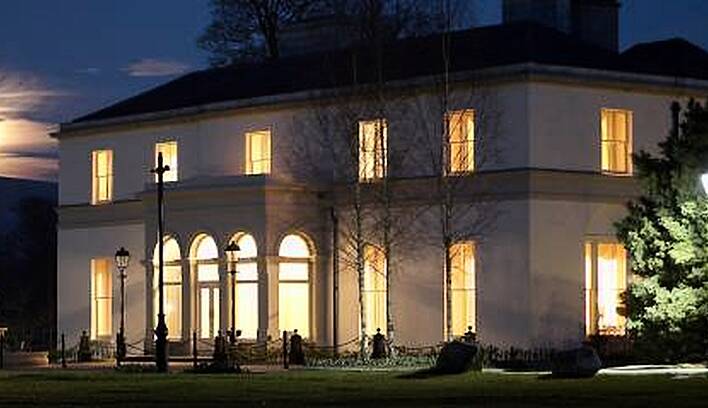 Tulfarris Hotel & Golf Resort is the perfect marriage of elegance and beauty, providing everything you need for a magical wedding day. Whether it's an intimate affair for 20 or a lavish occasion with 250 guests this 4 star resort ideally located just an hour from Dublin, is the ultimate wedding and civil ceremony destination. The stunning Blessington Lakes, secluded beaches and captivating woodlands are the perfect backdrop for your special photographs.
To celebrate the launch their sensational all-inclusive starting package at €49 they are offering special bonuses to any couple booking their wedding for January and February 2016.
Our enchanting Manor House provides the perfect beauty spot to spend your first night as husband and wife. All of the lavish suites command stunning views across the beautiful lakes or up to the Wicklow Mountains, giving you the ultimate Lord and Lady of the Manor experience.
Our main hotel comprises 60 superbly appointed deluxe rooms overlooking our 18 hole championship golf course and our selection of restaurants and bars provide unlimited options for your day-after party.
Weddings are our priority here at Tulfarris and we have a wedding co-ordinator onsite 7 days a week so that you can view our venue at a time that best suits you. And with only one wedding per day, your celebrations will take centre stage, so give us a call to book your show around and take the first steps to your dream wedding.
Enchanting civil ceremony & civil partnership room with 2 storey windows, stunning chandeliers and beautiful wedding décor making it the perfect place to make your wedding vows.
Once you visit this mesmerising resort you will immediately see why it has rapidly become one of Ireland's top wedding specialists and will host over 140 weddings this year alone.
More Images