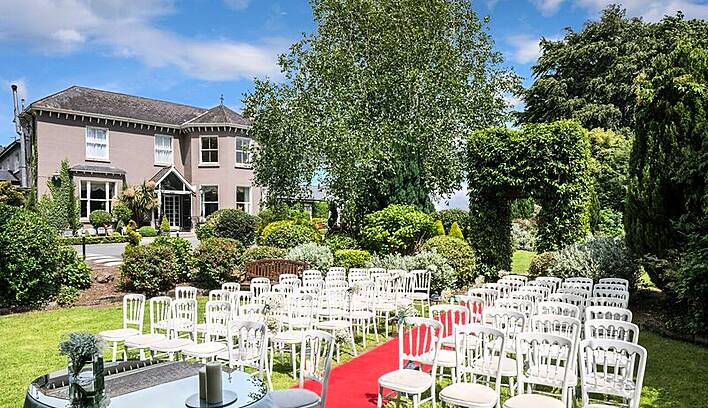 Dream Location
Summerhill Country House set amongst the stunning backdrop of the Sugarloaf Mountain offers you a perfect and unforgettable venue for your wedding day. This beautiful country house can host Weddings for up to 260 guests and has 84 bedrooms. Enjoy the perfect ambience of real old world charm and hospitality that will make this gorgeous house feel like yours for the day.
Luxurious surroundings
In summer the Summerhill Country House is bright and airy with lots of natural light, the gardens and long wooded driveway make a charming entrance to this grand house. For cosy winter Weddings, the house is illuminated in the warm glow of candlelight and real fires lit throughout the gracious arrival rooms including the traditional drawing room. Setting the perfect tone for your fairy tale day.
Country House
A romantic and memorable wedding venue. The relaxing surrounds of this unique country house have a character and charm that can only be felt and not described and offers a truly intimate venue to celebrate your wedding day. You, your family and close friends will enjoy excellent personal service, fine food and wine in a beautiful and romantic setting.
A real country house that feels like yours for the day.
More Images