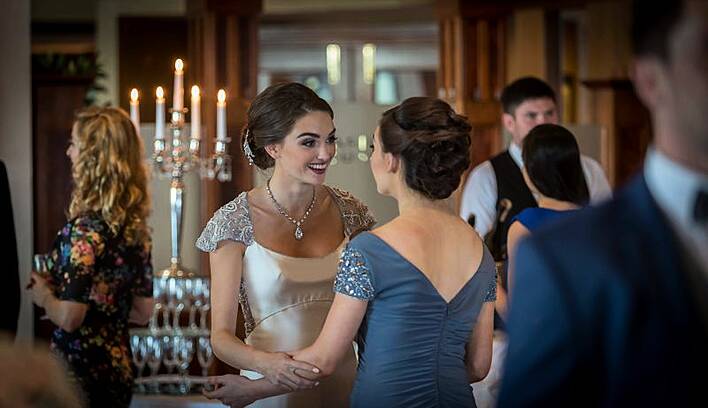 When you choose to have your Wedding Reception at the Shearwater Hotel & Spa, we are here to ensure your Wedding Day is a truly unique and a special occasion. Weddings are our passion and our team is on hand from your initial enquiry right through to greeting you on your Wedding day.
We are one of Ireland's leading hotels and will show our commitment & care to you as a couple & ensure your expectations are exceeded. We promise to capture the essence of what matters to you. We fully understand how you visualise your Wedding, then based on that we tailor a package to suit your budget.
Choose from three amazing packages, starting from 45 Euros and ending with our show stopper Lace Package at 65 Euros.
All of our Wedding packages are designed with you in mind, there is no need to source the costly added extras as we have included them in our packages with great options for you to choose from.
Each package includes from elegant room décor right down to the wine and nibbles for all guests. We offer excellent high end, well thought out value and most importantly our expertise which will guide you through a smooth planning process.
Making an appointment ensures you will have adequate time to ask questions, have a show around the hotel and fully utilise our well-experienced planners.
This is your Journey and it is an exciting one, it would be our pleasure to be a part of it.
More Images