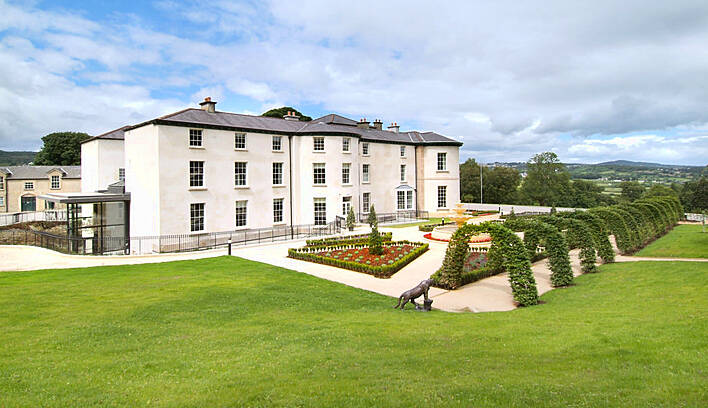 At your exclusive Rockhill House wedding, the house and grounds are all yours. No onlookers, no intrusions, just 100 acres of luxury to relax and enjoy each other's company with our warm, skilful team always at hand.
The 19 unique bedrooms, with their rich painterly wallpapers, sumptuous bedding and decadent bathrooms are all yours – so yourselves and your closest guests can truly feel at home and enjoy a memorable mini break as well as a momentous celebration!
You also have the rolling lawns and the lush green gardens – your private hillside in the heart of Co. Donegal. There's great space for cocktail receptions, garden parties, barbecues and all manner of outdoor entertainments that slide from sunny days into still, candlelit evenings. With warm blankets on colder nights, you'll eventually be coaxed into the roaring wood fires - but the outdoors is always there!
Inside, you've your pick of perfect settings for ceremonies, dining, partying and unwinding.
The epic Orangerie hosts 140 for sit-down dinner (up to 160 if side rooms are used) and the Chambers Restaurant seats up to 38 for an intimate private pre-wedding dinner.
At Rockhill House, you can take your time together, extending celebrations for two or even three days.
Arriving the day before, you can add the flourishes that make Rockhill House your home. You've time for welcomes and to share a rehearsal dinner.
The day itself is wide open – hold your civil ceremony here, or travel out to one of the local churches. The Main Hall is ideal for a drinks reception; then it's onwards to your feast in the Orangerie and a long, jubilant night of partying!
The Day After at Rockhill House is another highlight – just-made memories glowing with stories to share over lazy late brunch and a hazy barbecue evening.
More Images