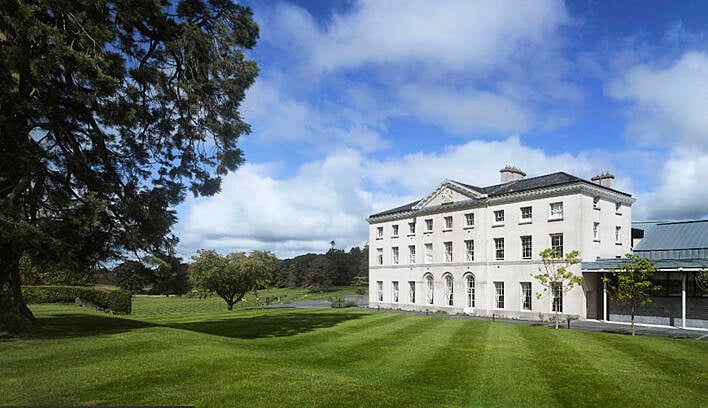 Be one of the first to get married on Farnham Lawn at Farnham Estate Spa & Golf Resort, Co. Cavan
This September, Farnham Estate Spa & Golf Resort, Co. Cavan will be unveiling their gorgeous new civil ceremony space, a magical outdoor area set amongst the majestic trees on Farnham Lawn.
This spectacular new outdoor space will be a whimsical and romantic oasis in the idyllic Irish countryside, a truly unique location for your special day and the perfect backdrop for one of life's most cherished and memorable moments. Intimate and informal, exchange your vows beneath the beautiful garden gazebo in front of your closest friends and family and savour your special day at Farnham Estate Spa & Golf Resort 's stunning surroundings.
Situated just 3 km from Cavan Town, the 16th Century Farnham Estate is a magical setting and an ideal venue for your wedding reception, with the exclusivity of one wedding per day.
Few settings are as romantic or beautiful as Farnham Estate. Once experienced, never to be forgotten, it makes the perfect wedding venue for one of the most memorable occasions of all. A wedding at Farnham Estate Spa & Golf is a marriage of style, luxury and flawless service, everything a bride and groom could wish for.
Farnham Estate's reputation for style, comfort and fine food with service to match will ensure that you and your guests have a day to remember. The wedding team at Farnham Estate can work with couples to realise their vision by adding their own touches to ensure that the occasion is everything that you could have dreamed of. 
More Images