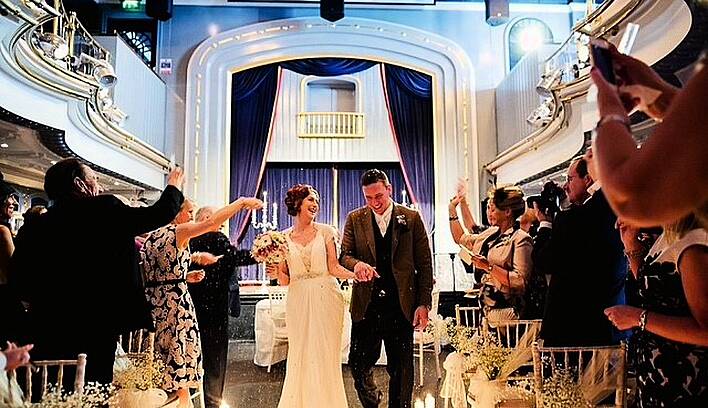 The newly crowned Four-Star Langton House Hotel is the perfect setting for wedding parties, combining exquisite design with unparalleled service and fantastic location. From the moment you arrive, until the last guest has departed, your special day will be one to remember.
With four venues to choose from within Langtons, you really are spoilt for choice.
Langtons Ballroom, which was recently refurbished, is a spectacular room, boasting 20ft ceilings, ornate cornicing and hand painted silk wallpaper. This room is the delight of any Bride and Groom. The ballroom is a self-contained venue, complete with its own private bar, access to a unique garden bar and private conservatory. The Langton Ballroom is suitable for any wedding party size.
Set Theatre, created by London based designer, David Collins, is an incredible venue, one that must be seen to be appreciated. 'Set' is suitable for a private civil ceremony, full wedding reception or evening reception. Adding to the delight of 'Set' is the private courtyard where your guests can relax and revel in this chic private space.
Harry's Bar is suitable for a more intimate civil ceremony or wedding reception. Recently refurbished, the ambience is enhanced by subtle lighting and candlelight, adding to the magic of any special day.
The Garden Room restaurant, designed by Gild & Cage and is an exquisite room for small, medium or large weddings. A naturally bright room, the Garden Room restaurant offers a unique experience with an ambience of sophistication and old-world charm.
Relax and enjoy your wedding in the knowledge that a dedicated team will be on hand offering you and your guests a highly personalised level of attention.
More Images