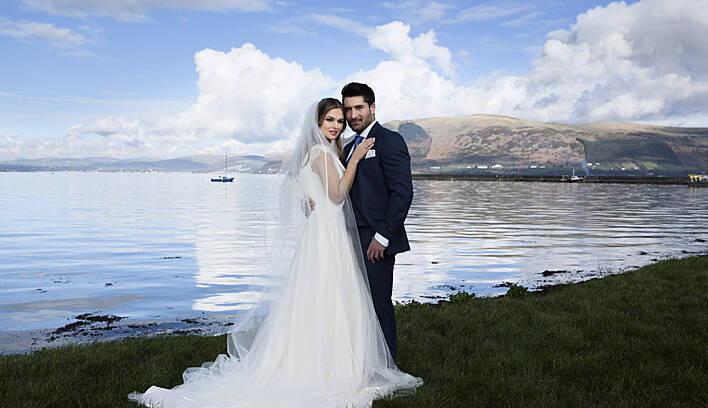 Set in the historic village of Carlingford between the mountains and the sea, the newly designed Four Seasons Hotel Carlingford provides a truly idyllic setting for your Wedding day.
It has just unveiled a superb new redesign and has been awarded Wedding Venue of the Year Leinster 2014 & 2015 by Weddings Online owing to its unique location and delectable cuisine.
In this spellbinding location, the Four Seasons boasts a spectacular newly designed Summer Suite ballroom.
The Summer Suite is an outstanding setting for your wedding banquet. You will be welcomed into this opulent ballroom with spectacular views, which combined set the scene for an effortlessly elegant wedding. It boasts a timeless style, the cascading plush curtains frame the view of Carlingford beautifully through floor to ceiling windows. The luxurious carpet boasts the colours of autumn leaves. On the ceiling, you will see crystal chandeliers that sparkle like a summer's day. Our elegant chairs will receive your guest and here you will be surrounded by the brightness of winter sun. Catch your reflection dancing and feel the magic atmosphere of your new spring beginning. Mere steps away, the impressive waterside balcony showcases panoramic views of Carlingford.
Dining worthy of its surroundings will now be presented to you and your guests in the Summer Suite. Each menu has been created to reflect the excellence of locally sourced seasonal ingredients.