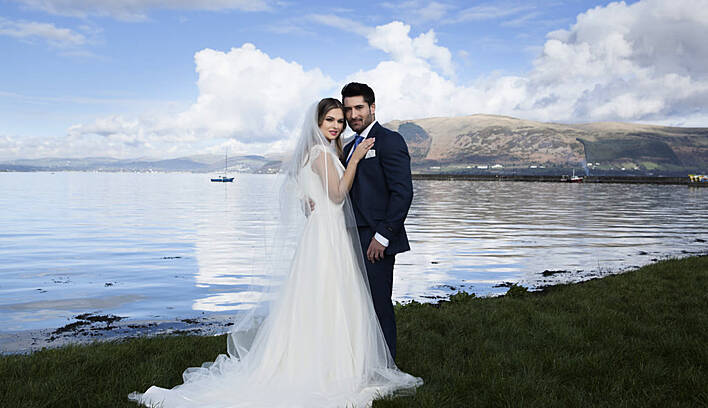 You Chose Love, You Chose Forever, now it's time to choose your Venue.
Set in the historic village of Carlingford between the mountains and the sea, the newly designed 4* Four Seasons Hotel & Spa, Carlingford provides a truly idyllic setting for your wedding. It has unveiled a superb redesign including a beautiful wedding suite, the new Luxe Spa, boutique styled bedrooms and more. In this Medieval Heritage setting you will find historic details and rustic surroundings to create a magically romantic moment for timeless photographs. We are the ultimate destination for romance, culture and elegance. Our expert wedding dream team, will help make any wedding the celebration of a lifetime, whether it is a private moment or with hundreds in attendance.
The Grand Summer Ballroom has detailed Georgian ceilings, striking crystal chandeliers, floor to ceiling cut glass mirror and lush carpet and the balcony boasts breath-taking views across the bay and Cooley Mountains. Experience peace and tranquillity in our new Luxe Spa pre or post your wedding day with our new Bridal specials.
For more information or to book a private show around please email [email protected] or call us on +353 (0)42 937 3530.
More Images