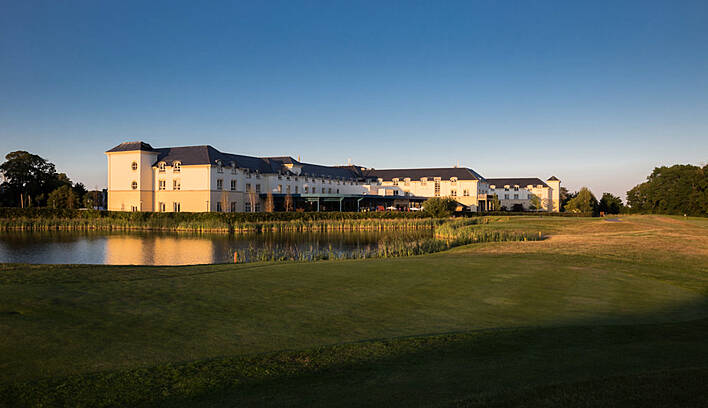 The award-winning Castleknock Hotel in Dublin is now considered by many to be the premier wedding venue in Dublin. Set just outside Castleknock village in close proximity to the Strawberry Beds and the Phoenix Park, the hotel is a contemporarily styled alternative to the traditional hotel venue.
Castleknock Hotel has a number of key strengths that tick most couples checklist. There are 2 bars inside the main ballroom and an adjacent smoking terrace so you maintain the atmosphere and don't lose your guests. Mood lighting and chair covers create an elegant ambience and the flexible layout of the room allows for various setups.
Castleknock Hotel has won no fewer than 32 awards since 2009. Their greatest strength is their service excellence and the quality of their food.
Make an appointment with their wedding team for a tour of the hotel facilities by calling (01) 640 6309 or email [email protected]
More Images