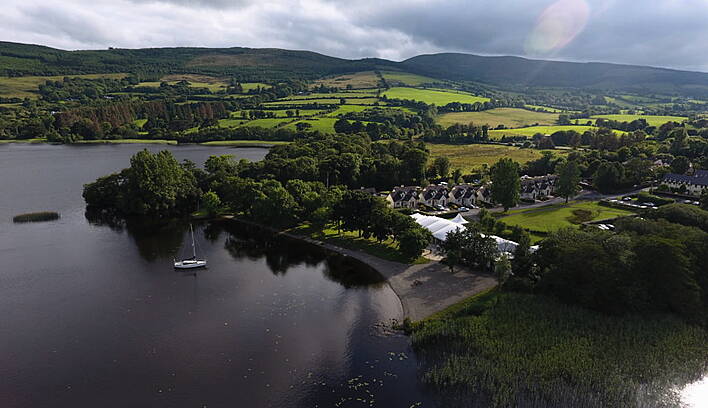 On the shore of the majestic Lough Derg, nestled between the counties of Clare, Tipperary and Galway in the West of Ireland, stands the AnnaCarriga.
Our heated pavilion, situated right on the shore of this glistening lake, means you can really fuse your personal style with the spectacular natural beauty and powerful energy of the surrounding water and mountains.
When you book your wedding at AnnaCarriga, which can accommodate up to 300 guests, the entire estate becomes yours and only yours. We operate a strict one wedding at a time policy which means you and your closest can enjoy the magic of AnnaCarriga all to yourself. We want you and your guests to feel relaxed, inspired, cared for and energised here.
The natural purity and cosiness of AnnaCarriga's atmosphere and the location is obvious for all to see and feel, but our secret ingredient to your perfect day is the experience, creativity, efficiency and dedication of our events team. We work with you to ensure your celebration is full of great style, personal touches and sparkle.