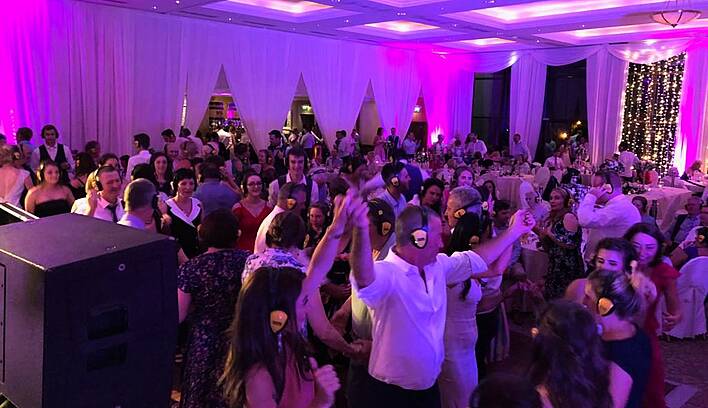 We do gigs. All gigs. From 5000 headsets @ Oxegen '13, 2000 @ Electric Picnic to 30 headsets for private parties in back gardens. The number doesn't matter. What does matter is how we put your event together, and make your guests and patrons dance and sing for the whole gig.
We've been quietly rocking weddings for a decade, having done Ireland's first Silent Wedding party 10 years ago. Since then we've run hundreds of wedding parties, building a unique understanding of what is needed to make every Bride and Grooms dream party - a packed dancefloor. We can bring lights, 2 DJ's, a 'Normal' disco and even party games, depending on what way you want to build the party. We'll also suggest 'His n Hers' playlists and channel battles, depending on your taste in each other's music!
One area that we're seeing demand from is older venues, country houses and castles, who don't have the same modern sound insulation as hotels and purpose-built venues. A silent disco is a perfect solution to keep the party going while not disturbing the snooze crew upstairs!
For a quote and queries, drop Bob an email on [email protected]
More Images