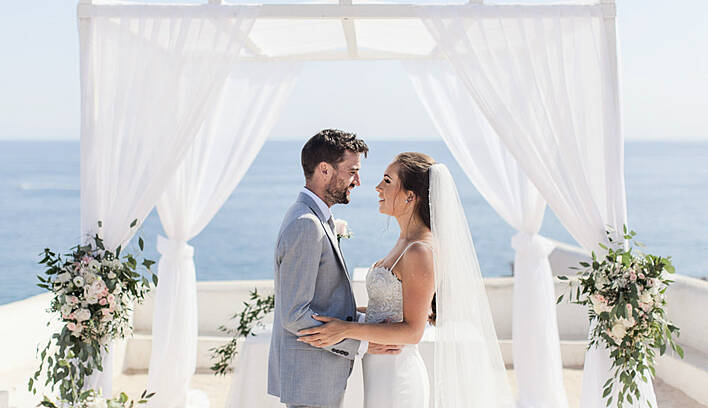 Congratulations on your upcoming wedding! We are professional awarded wedding planners based in the Algarve and we understand that planning a wedding abroad can be overwhelming so our main goal is to help you enjoy planning your wedding in the Algarve as much as the big day itself.
Whatever the type of celebration you need, we are passionate about ensuring it is perfect and that you can relax and have fun from the beginning until the end. We do understand the importance of all the small and big details. We care about making your wedding day one of the best days of your lives and so that's why at Sonho a Dois we don't do off-the-shelf weddings but tailor everything to your wishes to create an event which is totally "you". For us, every couple is unique and each wedding is a romantic challenge as we always aim to exceed our couple's expectations.
With a professional, personalized and enthusiastic attitude, we assist you throughout the planning process and we will be there on your wedding day to ensure that everything runs smoothly, so you can just relax and enjoy your very special day with your families and friends.
Your Dream, Our Passion!!
More Images