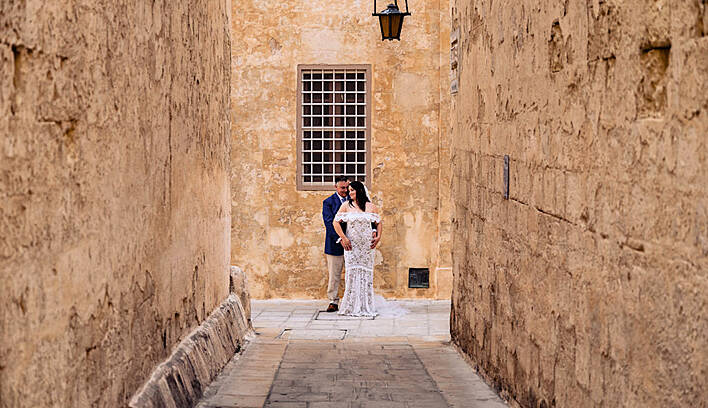 "Wedding Planner of the Year - 2020 Irish Wedding Awards"
Tara Fitzgerald is the owner & lead planner of Planned By Tara. She is Ireland's ONLY wedding planner specialising in Destination Weddings in Malta and works with clients throughout Ireland, Europe, USA, Canada and Australia.
Malta is emerging as a leading European destination wedding location for Irish couples thanks to almost 300 days of sunshine per year, daily flights from Ireland and an abundance of unique outdoor wedding venues to choose from.
Whether you a planning an elopement, intimate family celebration or an elaborate wedding day with all of your family and friends, Tara should be your wedding planner of choice for your wedding in Malta. She sources a variety of unique venues such as exclusive Palazzos, traditional villas, Maltese farmhouses and venues with views of the Mediterranean. Tara works on a bespoke basis to create the wedding day of your dreams. As no two couples are ever the same, her process ensures that the best venues and suppliers are chosen to meet your wedding day vision.
Irish weddings in Malta are Tara's area of expertise, so she aims to create that "Home Away from Home" experience, ensuring that you have all the luxuries of an Irish wedding whilst incorporating it seamlessly with local Maltese culture.
If you dream of an unforgettable wedding in the sun with your closest family and friends, get in contact with Tara to arrange a complimentary consultation call. This way you can discuss your specific requirements in detail and Tara will advise on the best path forward to accommodate your wedding day vision and budget.
More Images