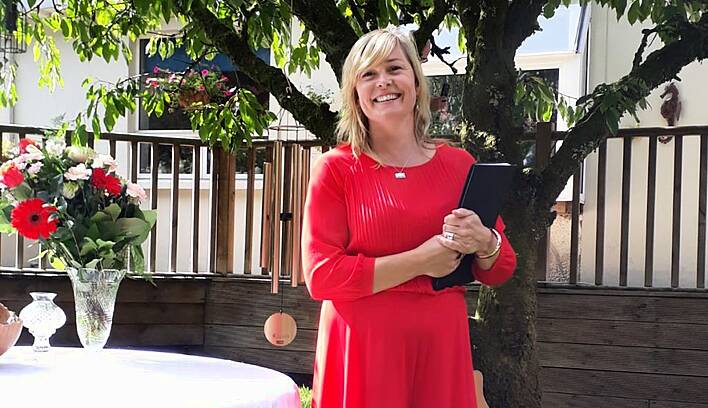 Hi, my name is Niamh Callery of Anu Celebrancy and I am a fun loving teller of love stories aka an independent civil celebrant.
I truly found my tribe when I became an IIOC accredited celebrant as this is not just a job, it's a passion and I feel privileged to play such a pivotal role in mega moments of people's' lives.
For weddings, vow renewals and elopements, I love meeting my couples and hearing their stories. I try to get to know them as much as possible to make sure that I can craft and deliver a personalised ceremony that is exactly what they wanted but even more than they imagined it could be.
When it comes to marriage, I fully understand the importance of the legal union but I'm here to provide people with an alternative option. You do the legal part separately and easily at the registry office as part of your wedding preparations. This way you have ultimate freedom over what you do with the ceremony, where you do it and when. I help you to create a bubble of love for you and your guests that continues on long after the ceremony has ended.
I also craft personal and meaningful Naming Ceremonies to honour the arrival of a new child to the family. Or have you considered a Celebrate the Child Ceremony as an alternative to a Communion or Confirmation? There are options if we just think outside the box.
I love to do things differently and have connected with a global network of celebrants who share new ideas for couples who want a new way for their day.
If you'd like to embrace the quirky side of you, we should definitely have a chat and see where that leads us. It will be special!
More Images