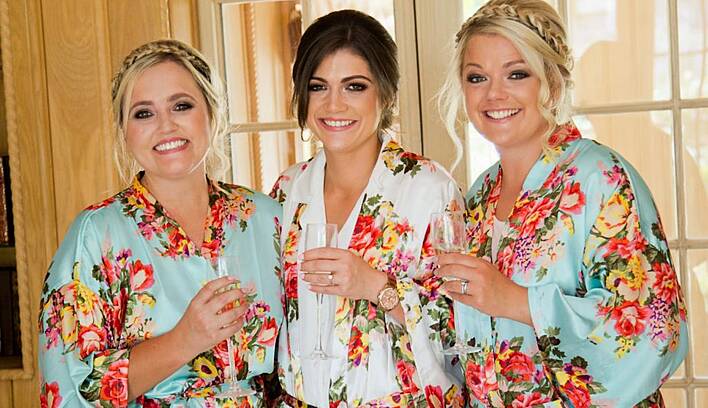 Ensuring brides look and feel their absolute best on their big day, Niamh has been working as a makeup artist in the bridal industry for over fifteen years and in bridal for thirteen. She understands first hand how important it is to identify with each individual bride, understand their unique style and design a suitable makeup look based on that.
Using all top products in her kit to ensure longevity, suitability for HD digital photography and for each individual skin type, Niamh knows how important it is to work to each person's individual needs and no makeup look is the same. Whilst uniformity amongst a bridal party can be nice, it's important to suit each person's tastes.
Niamh's friendly and approachable nature is something her clients comment on again and again. Niamh ensures your morning is comfortable, fun whilst working efficiently to have everyone ready on time with zero stress or panic. In thirteen years, Niamh boasts she's never had a bride arrive late!
Niamh has experience in the most popular wedding venues around Ireland and can travel to most destinations required. Niamh's extensive list of 5-star reviews can be seen here.
More Images