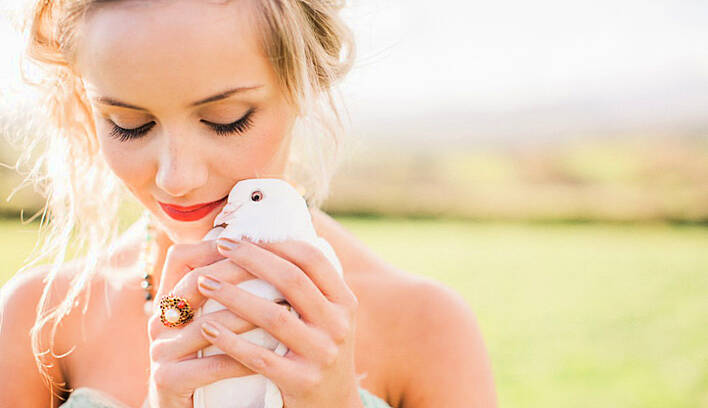 A fresh, modern approach to makeup application has seen Linda Collins emerge as a leading Irish makeup artist and bridal specialist. She is in high demand with brides, stylists, and photographers. She began her career in makeup back in 2009, shortly before graduating from Jemma Kidd Makeup Academy, London UK.
Linda's mission as a makeup artist is to create elegant, clean and above all else, flattering makeup looks. Linda looks to classic beauty icons for inspiration to create makeup looks that are unmistakably modern.
"So many women I meet are nervous of heavily applied makeup or a 'masking' effect. I want to show you how your natural beauty can be enhanced and revealed without feeling as though you look like a different person. The right makeup will show you how beautiful you are"
– LINDA
Linda's signature style can be seen throughout her work. She understands the skin and how to keep it looking fresh and youthful, so it photographs beautifully. Always streamlining her makeup kit, Linda firmly believes that every makeup brand has at least one amazing product. She will use a wide range of long-lasting, skin perfecting makeup products. These carefully selected products help Linda to achieve her signature makeup look – clean, chic and flawless. Linda's preferred brands currently include Laura Mercier, Nars, MAC, Smashbox, Illamasqua, NYX, Dior, Chanel and Armani. Linda also uses professional grade High Definition makeup brands Graftobian HD, RCMA, Ben Nye and Dermacolor.
Linda's relaxed and friendly personality makes her very popular with clients. She easily balances professionalism and humour with a seemingly endless offering of practical and down to earth beauty tips and makeup trivia.
Linda's makeup work has featured in many prestigious publications alongside some hugely talented photographers, blogs, stylists and creative personalities. Included are Weddings Unveiled Magazine, Vogue Italia, Confetti, Ireland's Wedding Journal, Wedding Ideas Magazine UK, Sunday World Magazine, the Star Newspaper, Best of the Best Professional Hair Awards, Pearl&Godiva-International Event Stylists, Austria's Hochzeitguide, Wedding Sparrow, Christina Brosnan, Corbin Gurkin – voted top 10 US Wedding Photographers by Martha Stewart Weddings, Pia Clodi -Peaches and Mint Fine Art Film Photography – Vienna, Lisa Griffin – Dublin Fashion Photographer of the Year 2015, Kathriona Devereux.