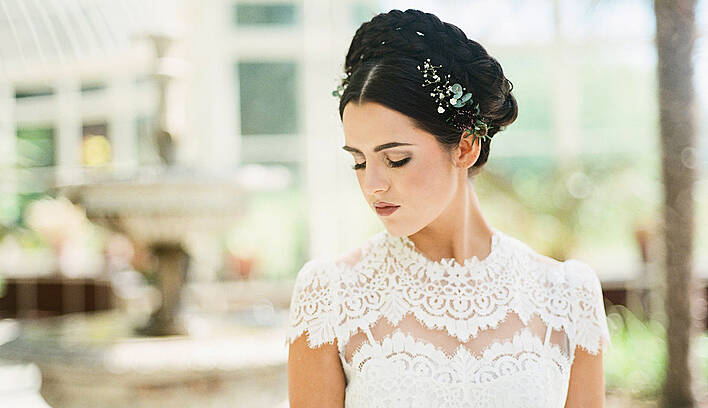 Hair Passion provides an excellent customer service - in other words, we make sure you feel comfortable and relaxed while dealing with usWe believe you have so much hassle with organising the wedding, you don't need any more of that. Your good mood and satisfaction are what we aim for, all from the comfort of your own home.
Do you want your bridesmaids, flower girls, sisters, friends, mother and all the lovely aunts to look their best at your wedding, too?Don't worry, we are well organised and will manage to take care of their hair as well. We are able to take bookings for bigger groups up to 15 people.We are experienced and can work under pressure, so everyone will get the hair done, and you WILL make it to the church on time.
We offer competitive prices but at the same time, we never compromise on the quality of our services.We work on private and commercial projects with professional photographers, models and makeup artists from Ireland and abroad.Our creative up-styles were featured in Sunday Independent Life Magazine, Evening Echo, Confetti Magazine, Vanquish World among other prominent magazines.
For more photos and details check our website www.hairpassion.ie or visit https://www.facebook.com/HairPassionCork/.
For full details get in touch with Dominika at [email protected]