It was the most wonderful time of the year for Gillian and Garvin's Cabra Castle winter wedding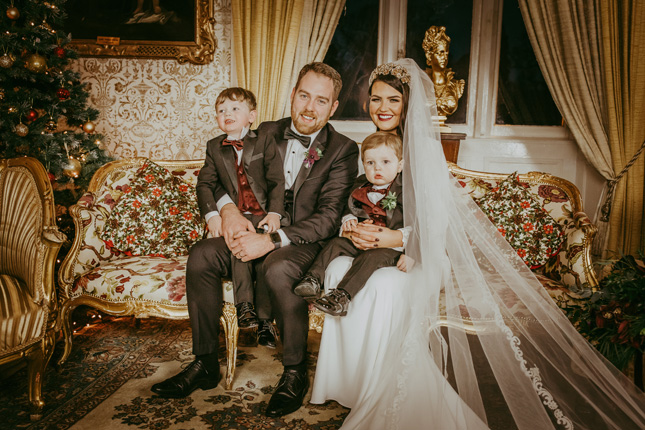 Mutual friends brought Gillian and Garvin together eight years ago. "He would then come in to the corner shop where I worked twice or three times an evening and attempt to make conversation. It all came to a head on New Year's Eve when he came in and asked me if I was going out that night and where would I be going. He moved to Australia nine weeks later and I went out to him nine months after that," remembers Gillian.
The pair moved home from Australia in 2014 and two years later, Garvin proposed. "Storm Katie was blowing around us in full force, but Garvin took me for a walk along the beach anyway, and dropped down on one knee along the windy promenade. It was so romantic of him, yet we have laughed fondly about it many times since," she says.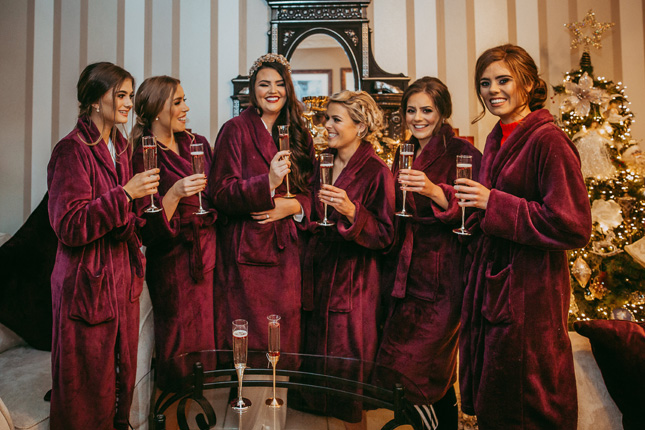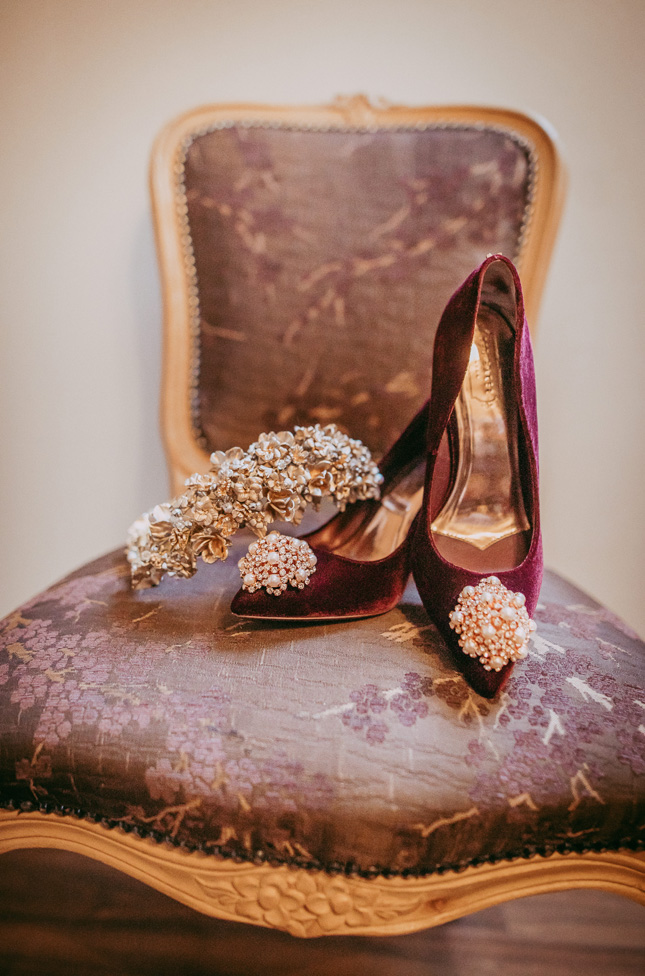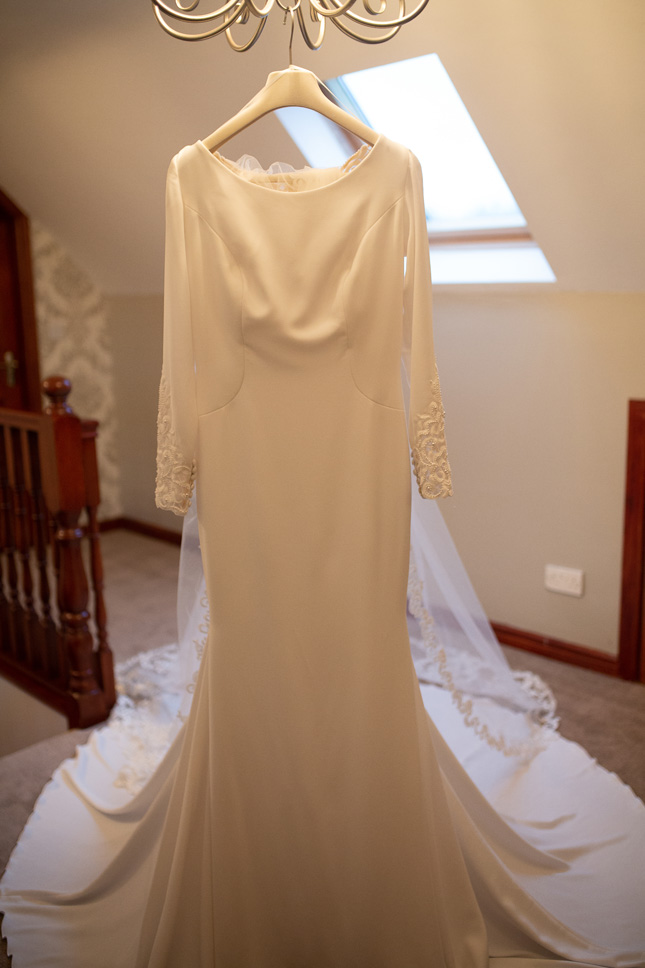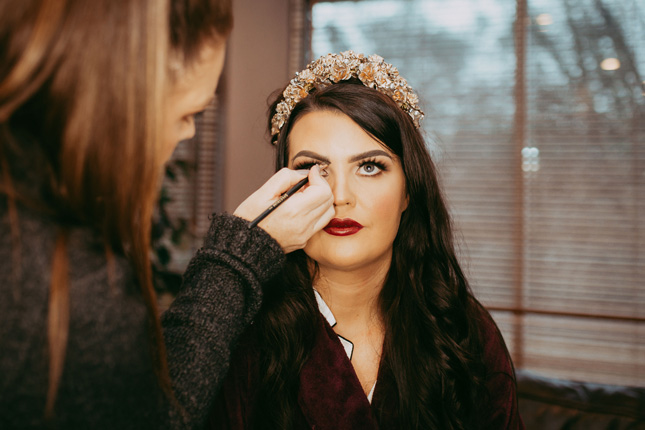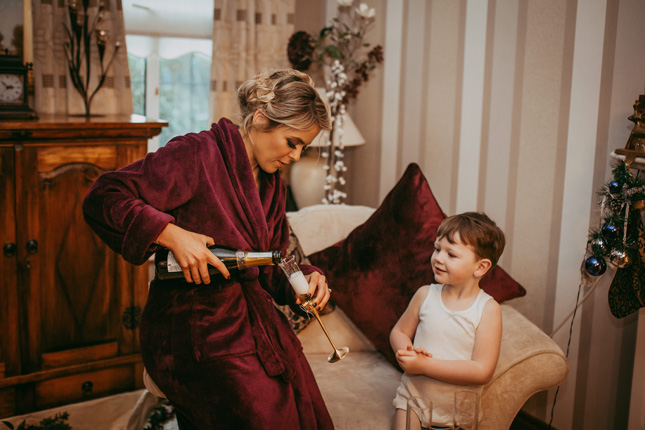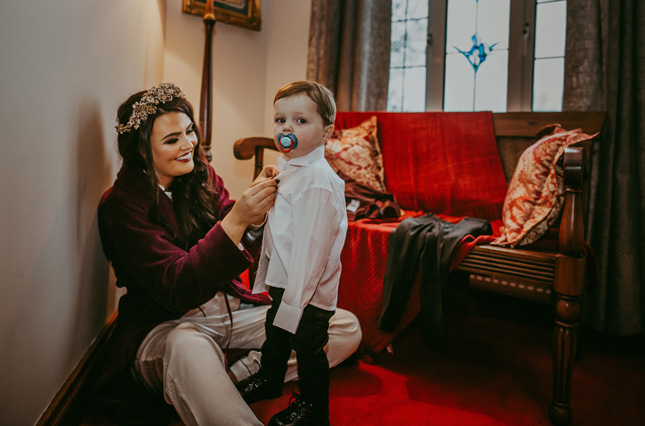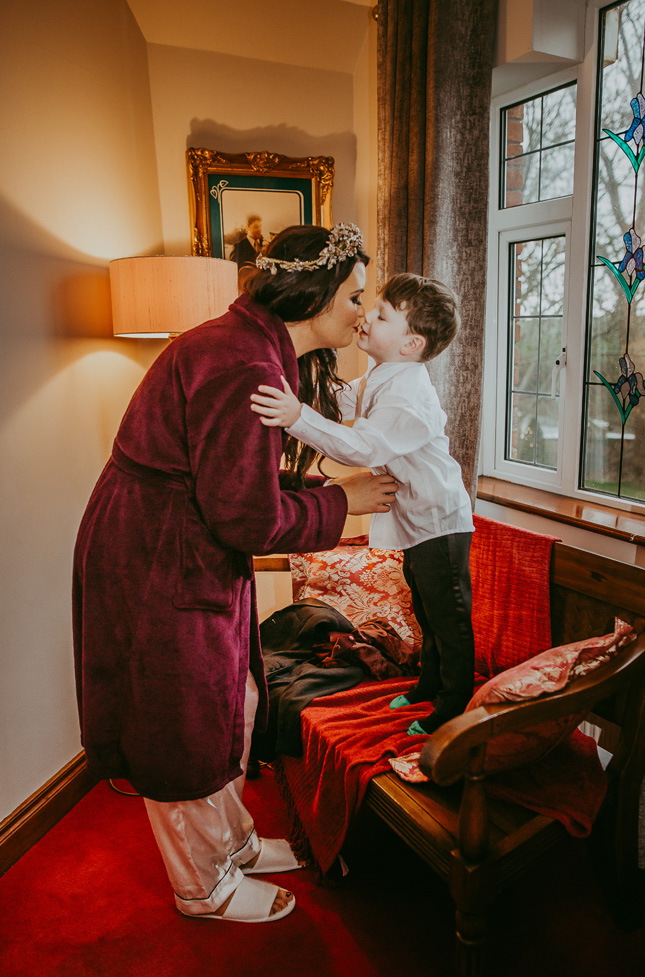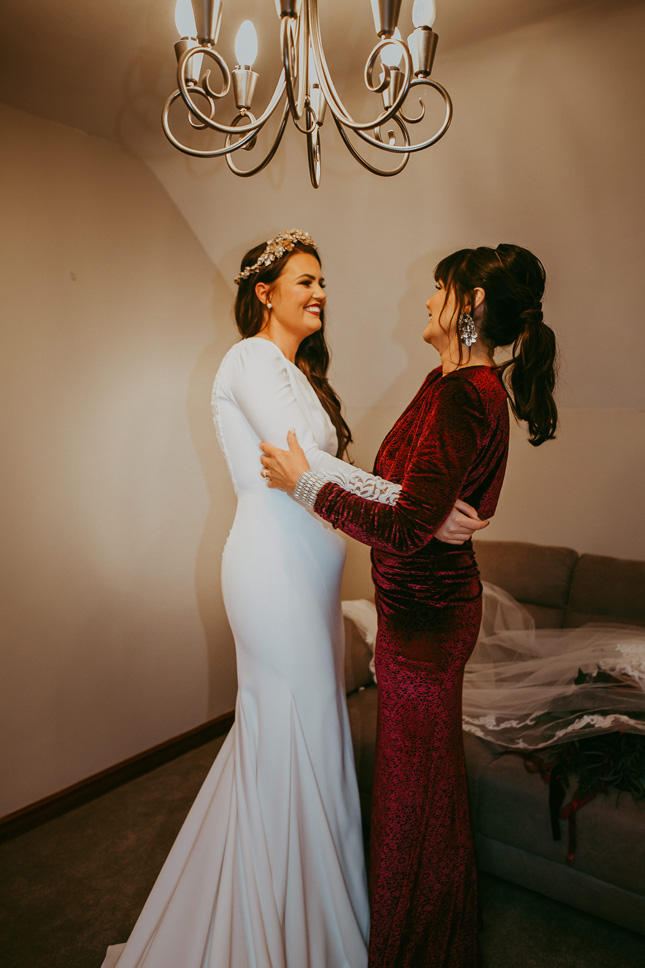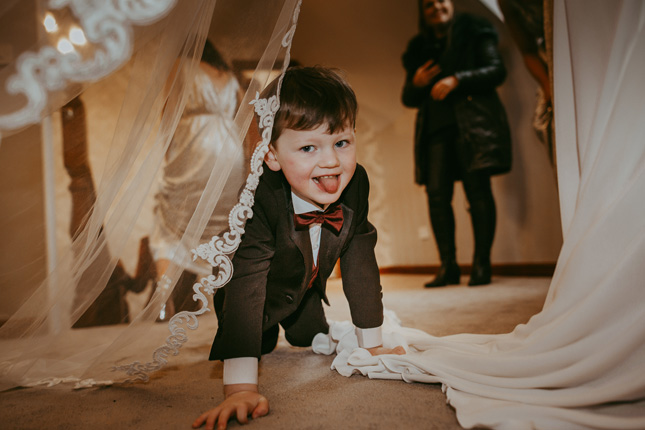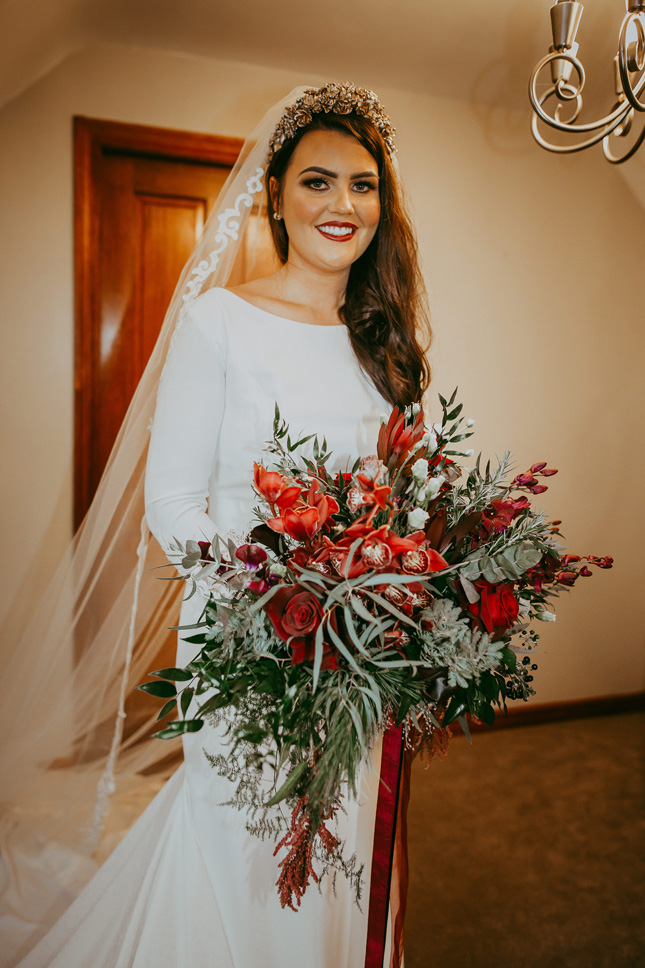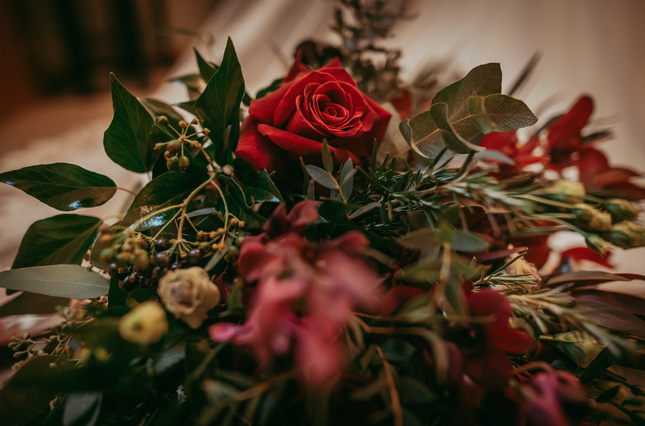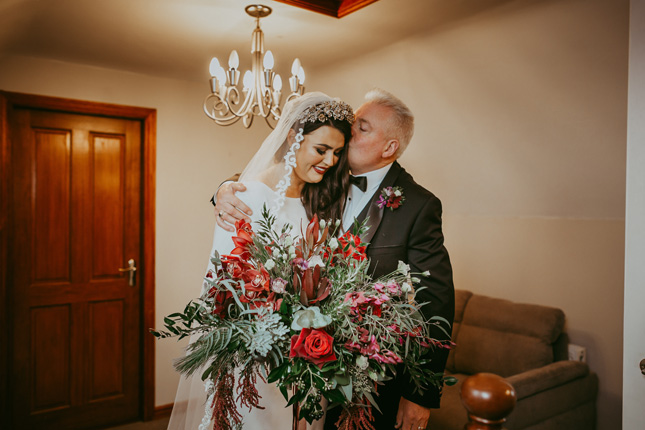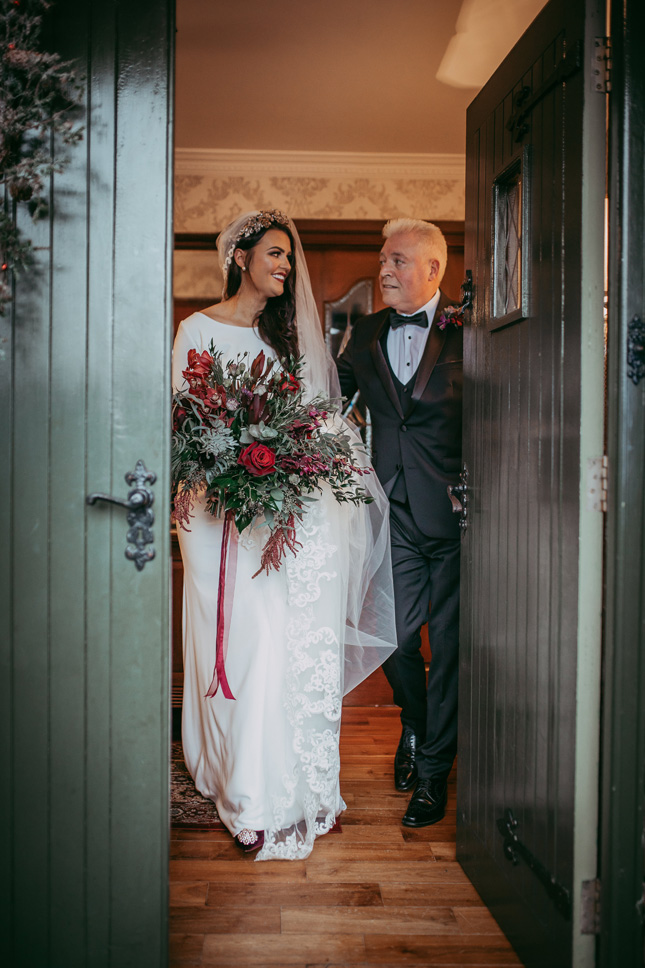 They wanted a Christmas wedding as was Gillian's family tradition, but they didn't want to take away from the build-up to Santa for their two sons. They looked at five local venues before deciding Cabra Castle was the perfect venue for their December winter wedding. "We fell in love with Cabra Castle for the open fires, the warm staff and the constant hustle and bustle. In the end we liked the fact that it was a working hotel, one that we could revisit at any time of the year, and the food was incredible."
They just got on with planning and didn't make a budget per se, but the hard part was picking bridesmaids! "I have a tight knit group of friends whom I've known most of my life, and no sisters, so I was faced with the task of choosing between them – hence why we ended up with so many," laughs Gillian.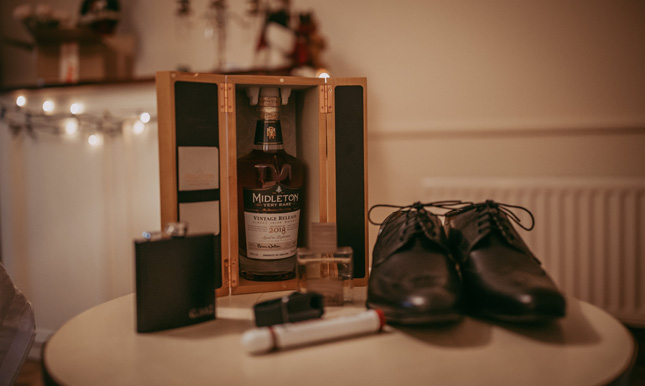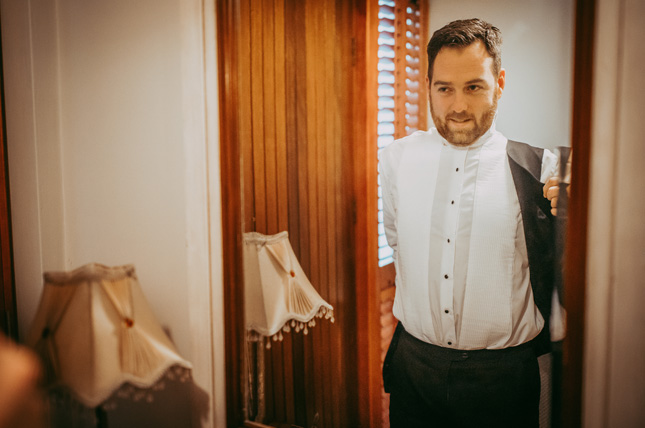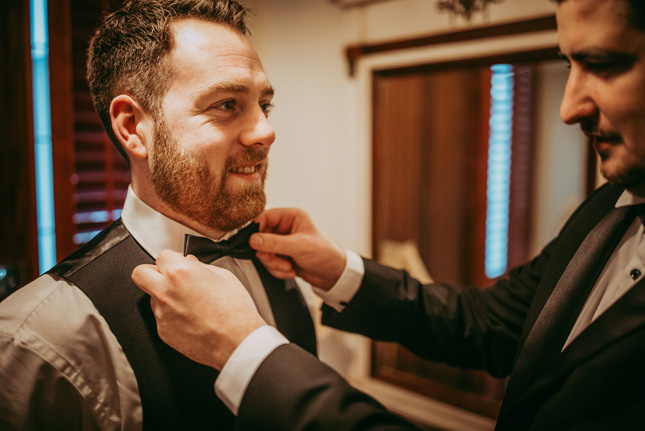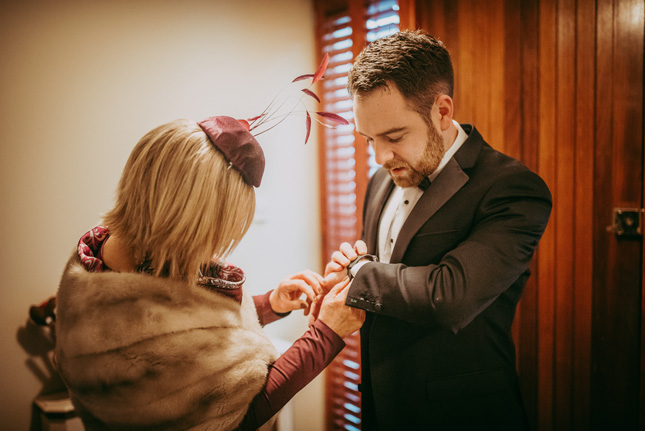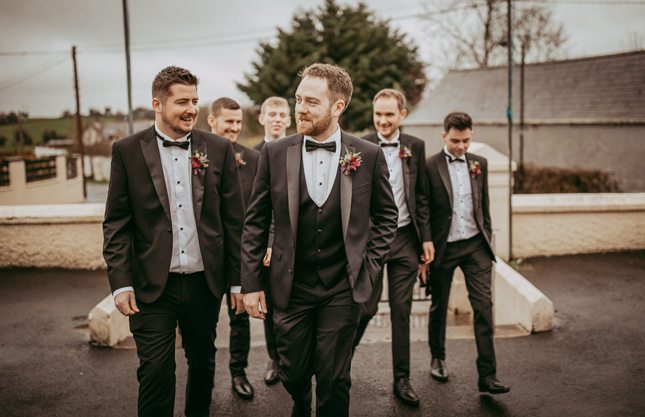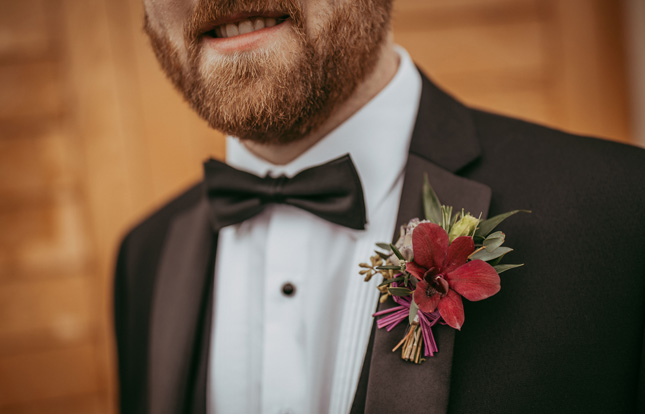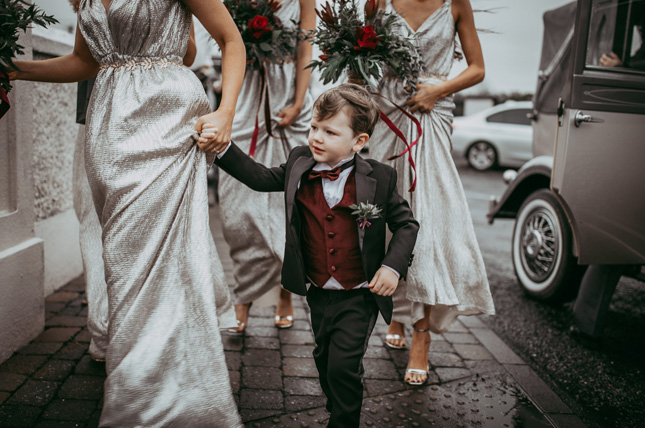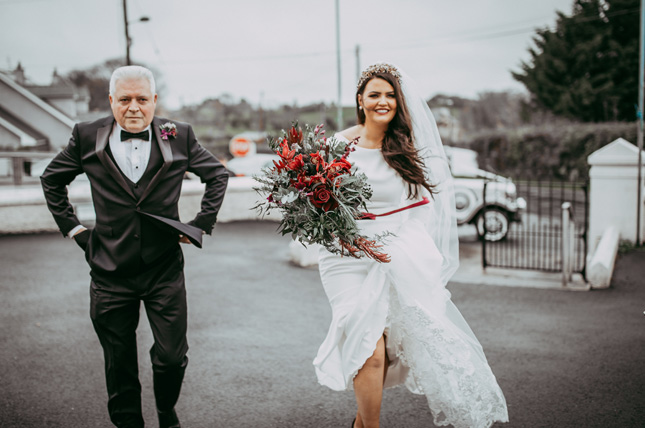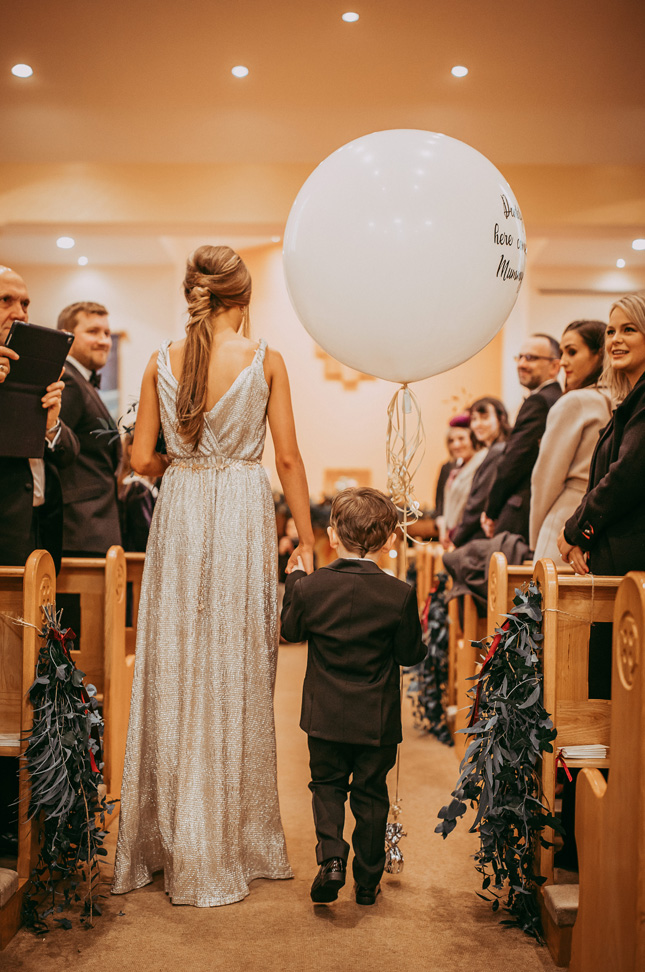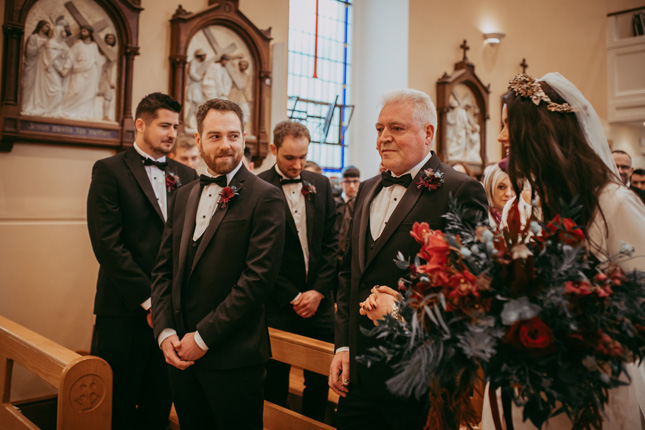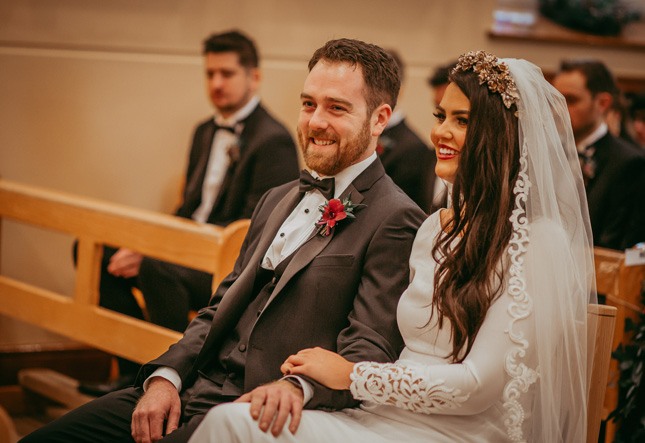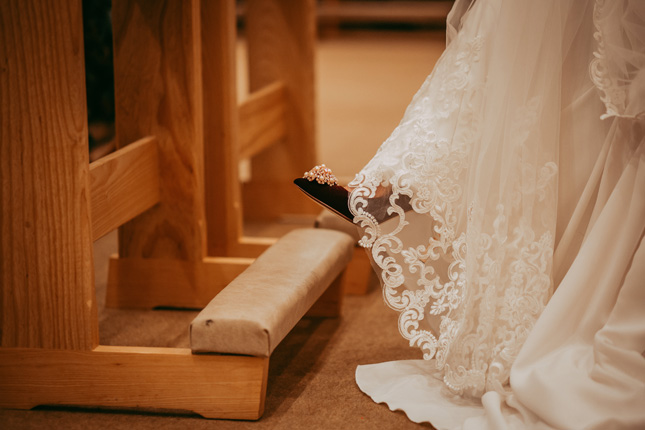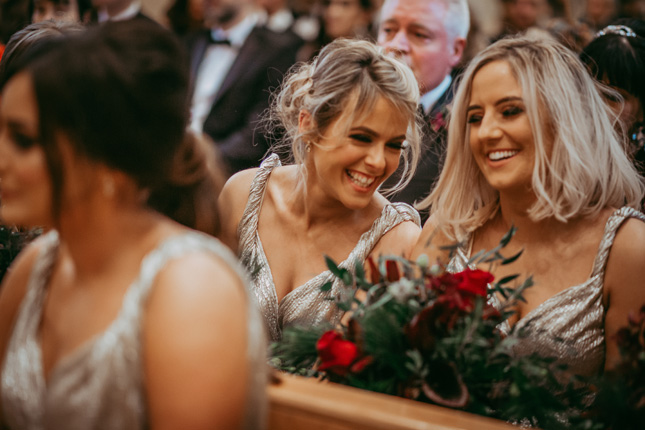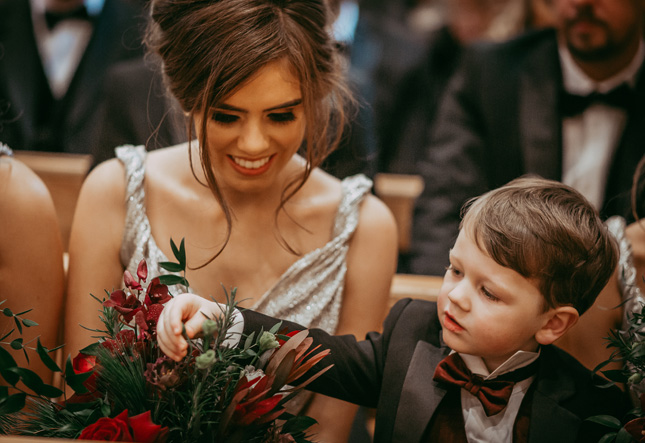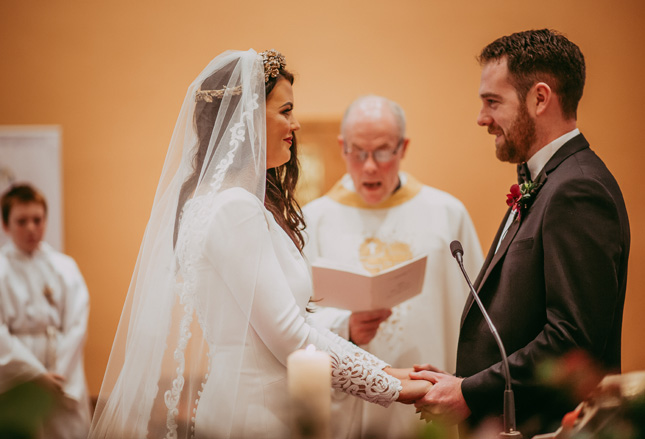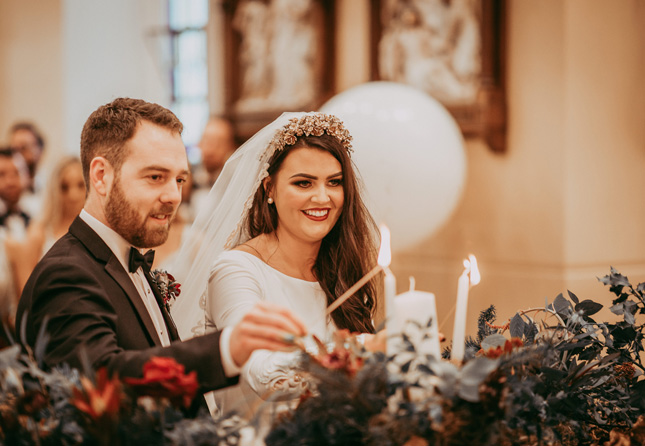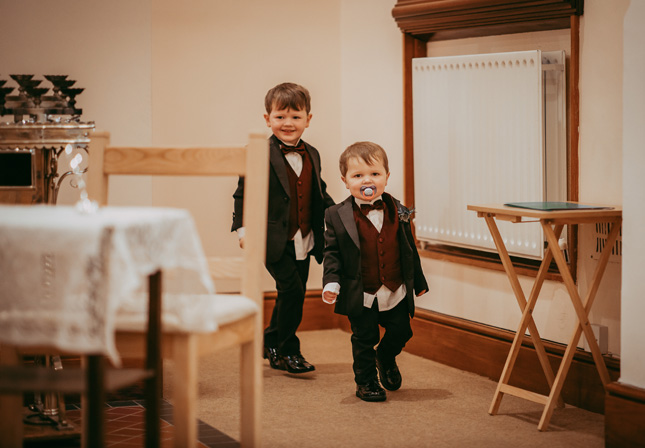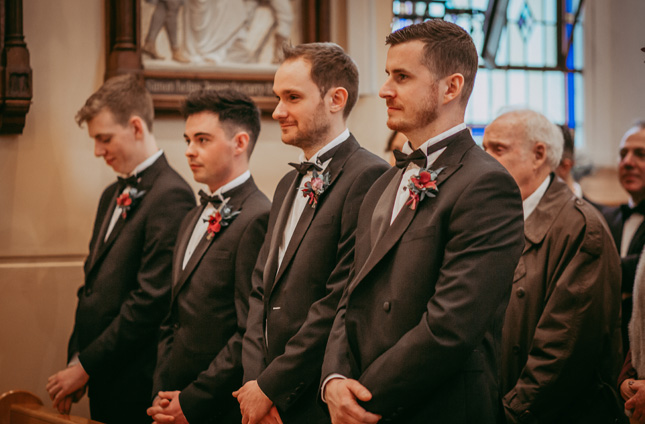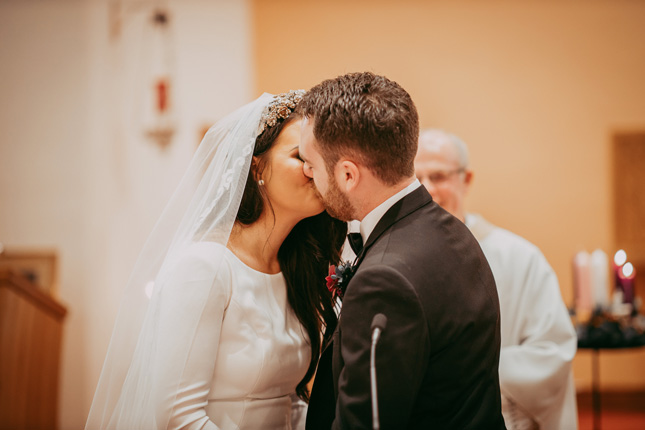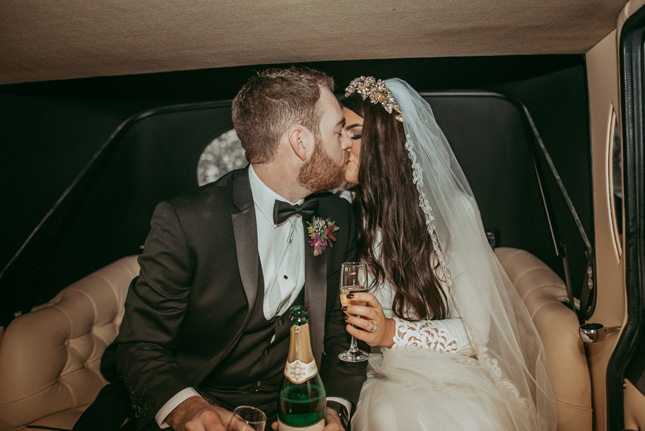 "At various points of the planning, when looking at the smaller things, I'd remind myself that as long as Garvin and I both turned up then we'd be married at the end of the day which was the only thing that mattered. Everything else was just details really."
Their table plan never turned up on the day, but besides that everything was perfect. "The day really was such a blur of laughter and happiness. I wanted to get my sons, Oscar and Henry, dressed, so I loved that they were with me throughout the morning. They stole the show in the church also – I had a giant balloon for Oscar to walk up the aisle with which read "Daddy, here comes Mummy". It made it up the aisle intact, and the boys spent the rest of the ceremony chasing around after it, which had so many of the guests in stitches of laughter."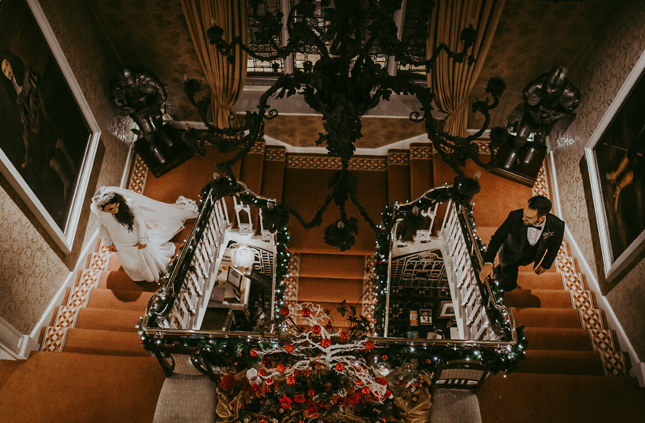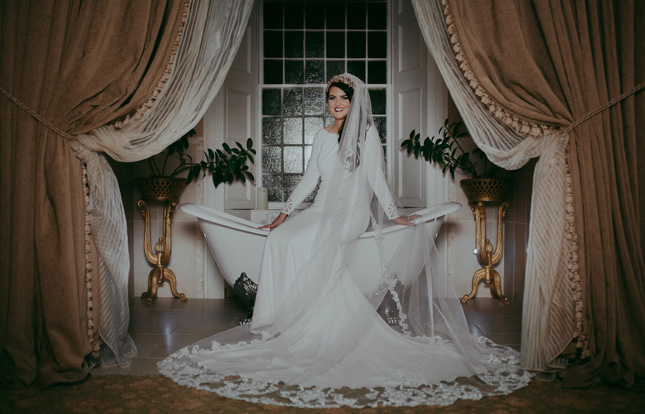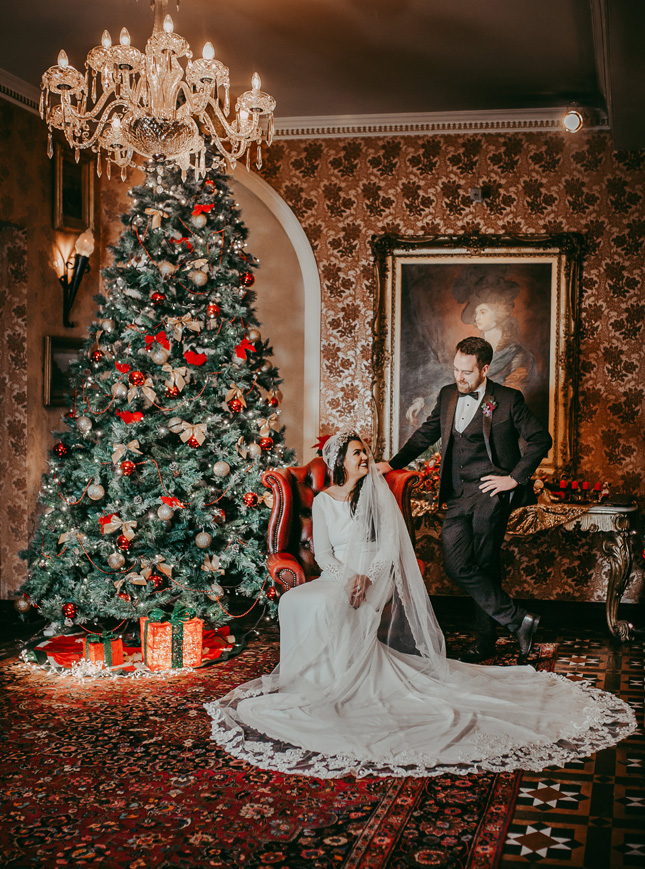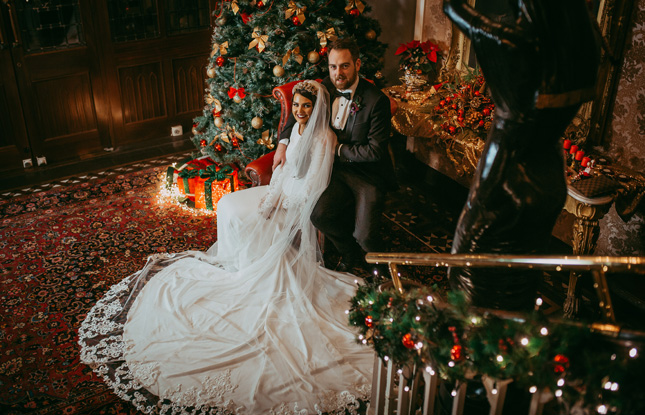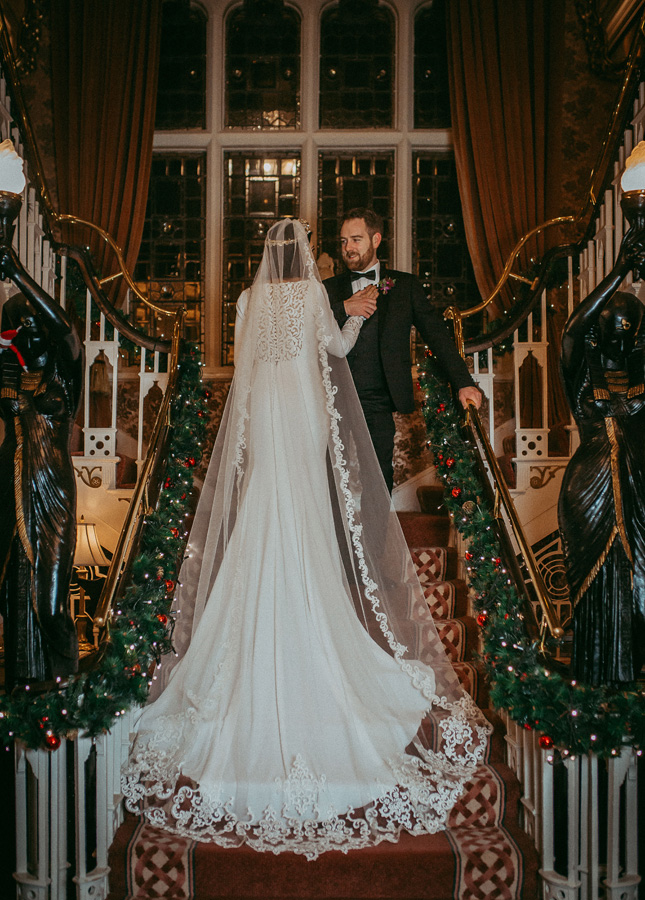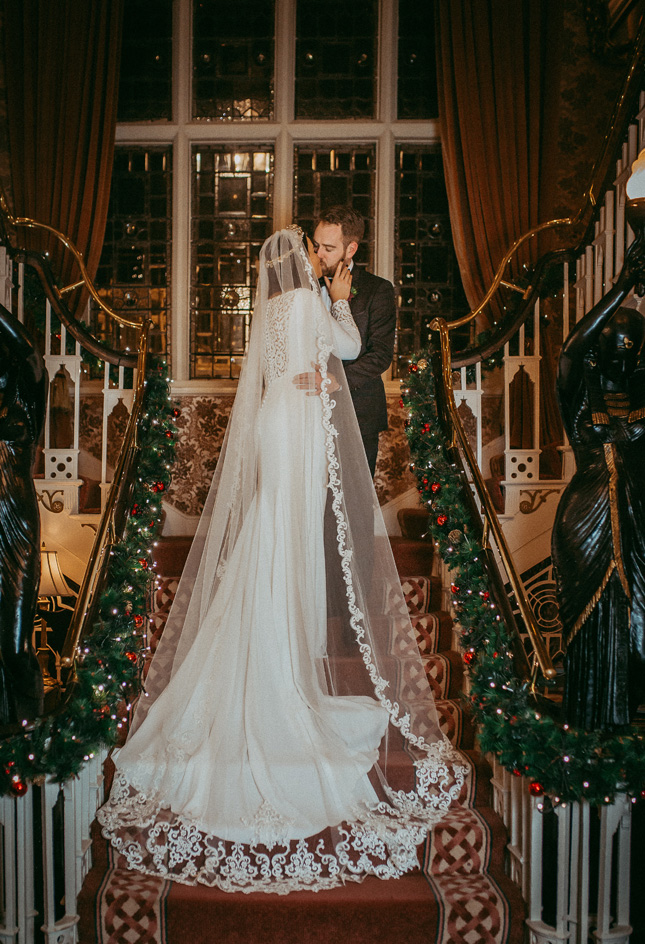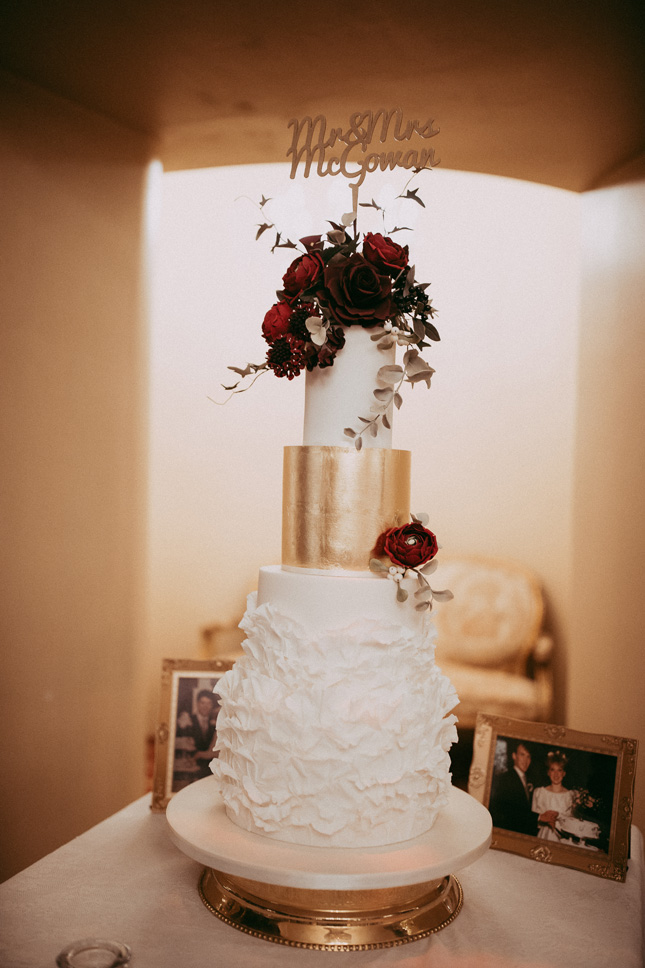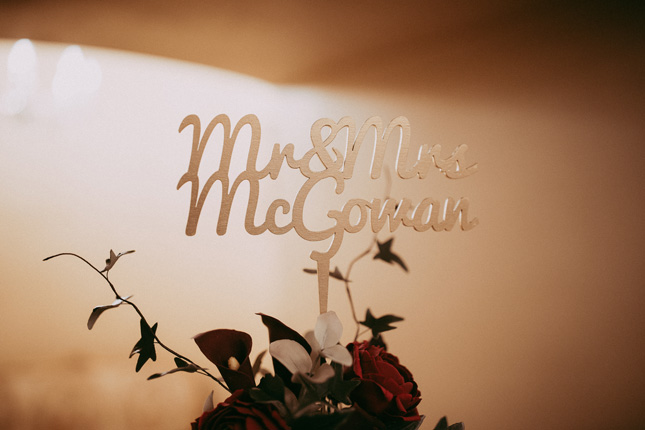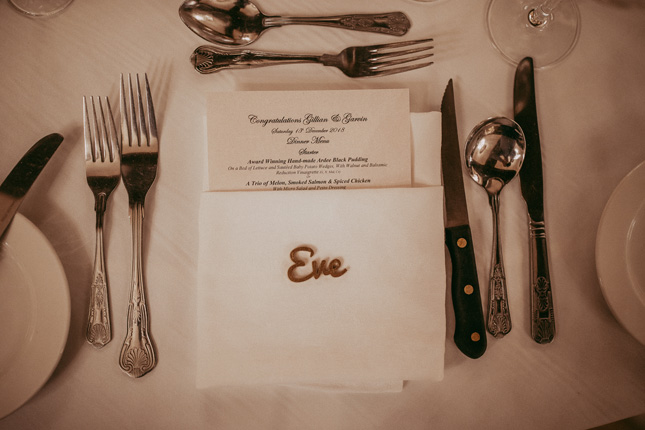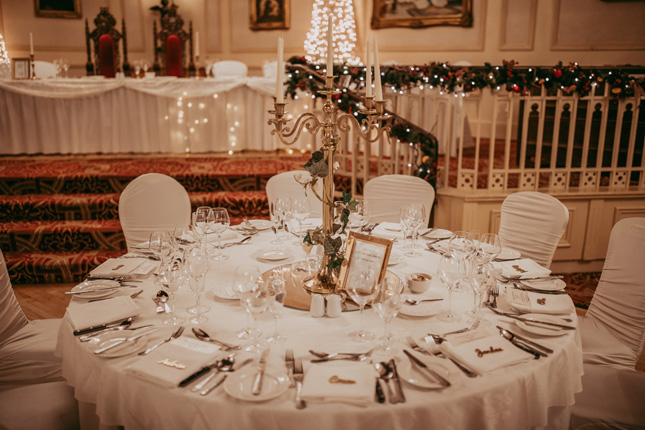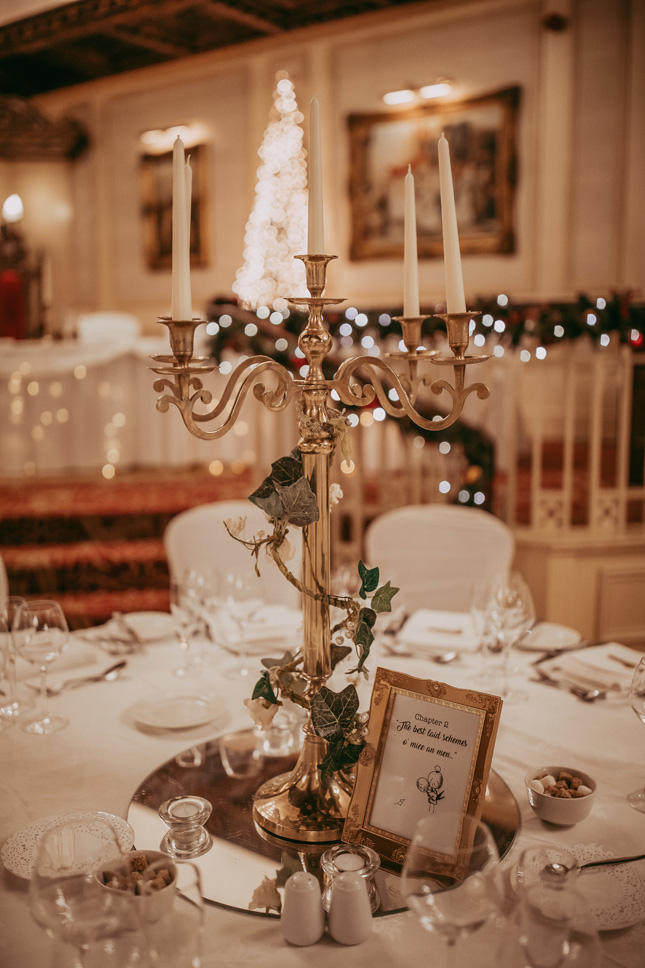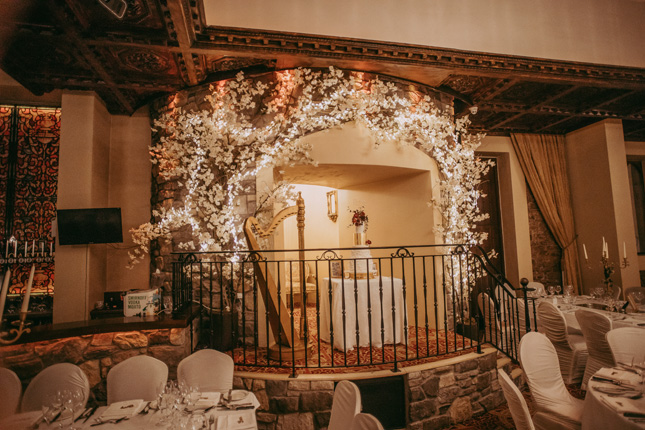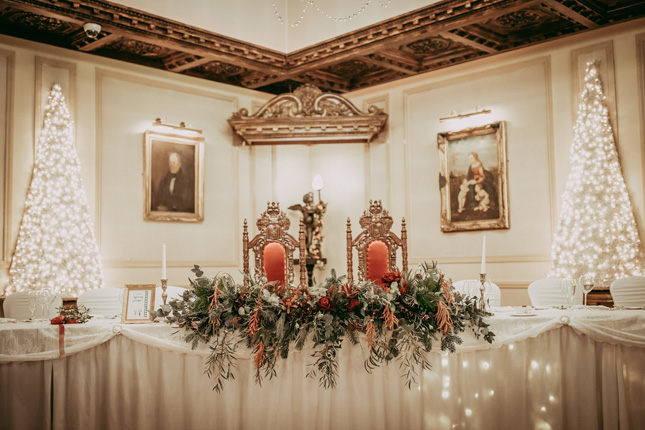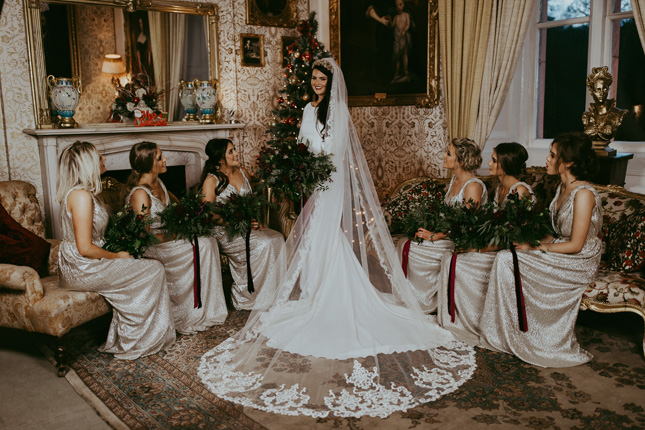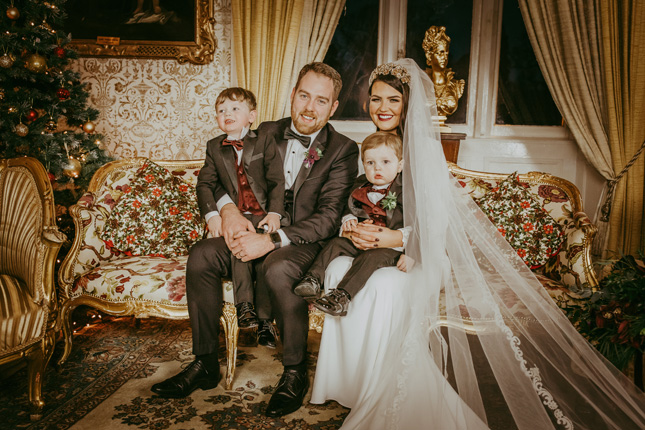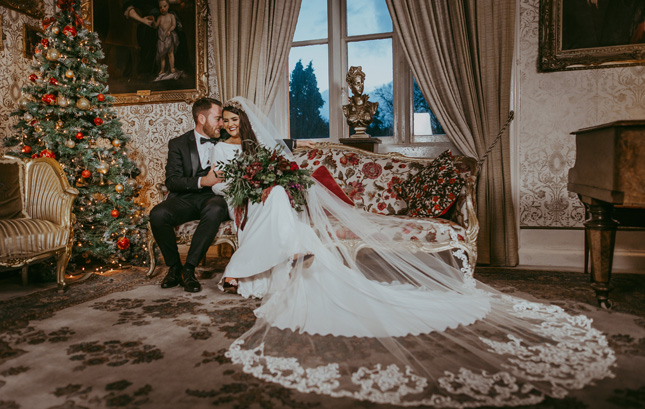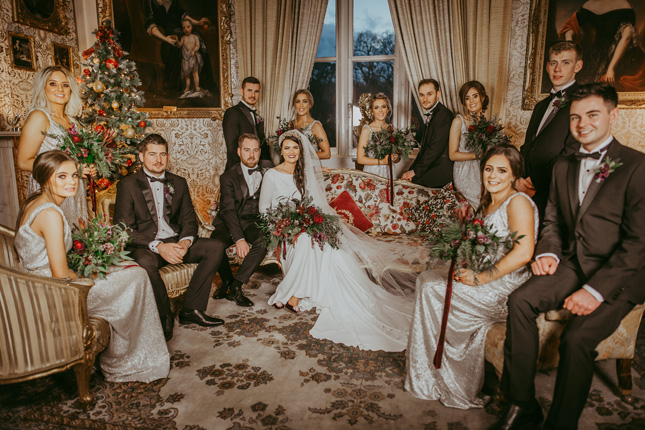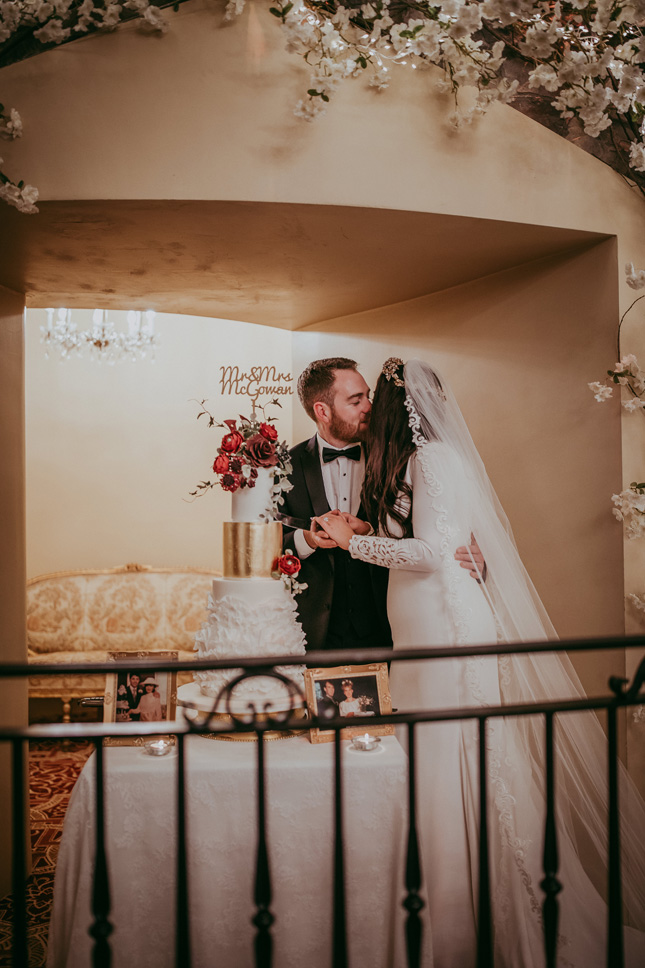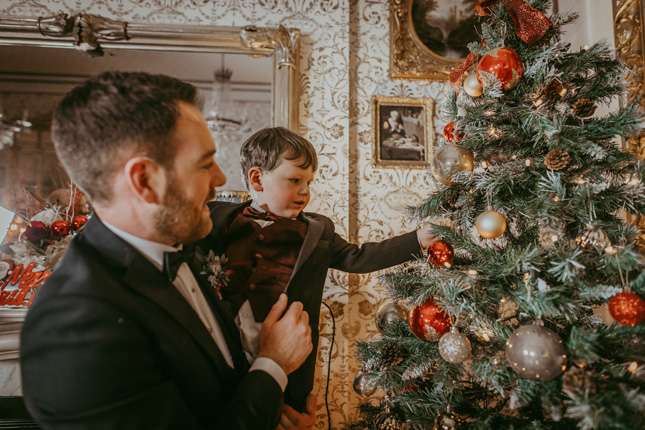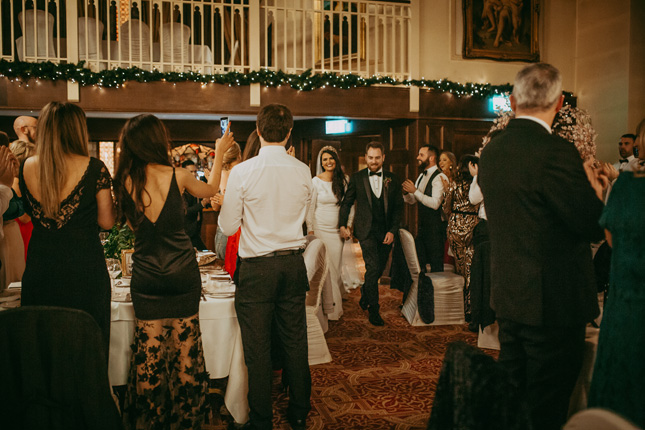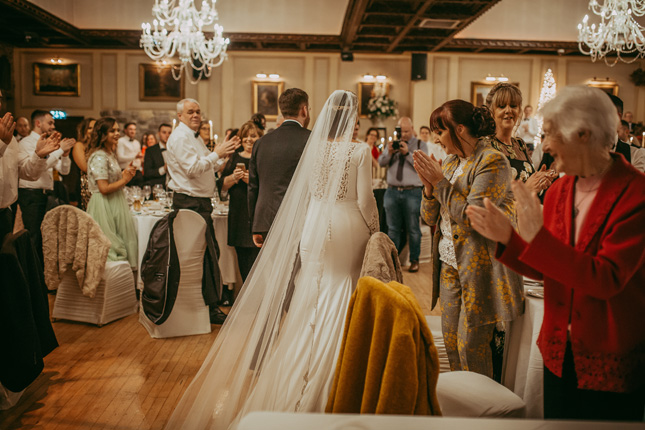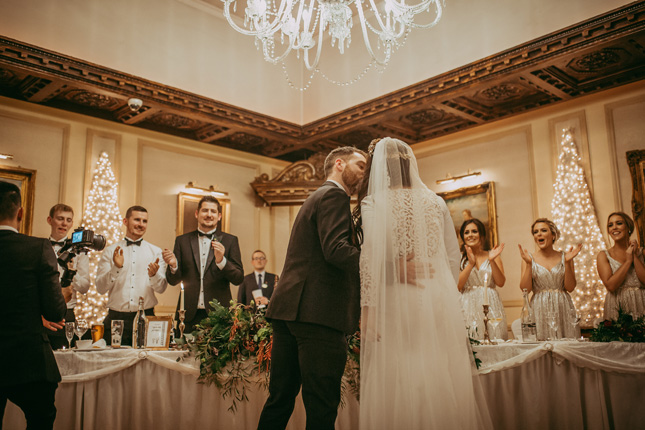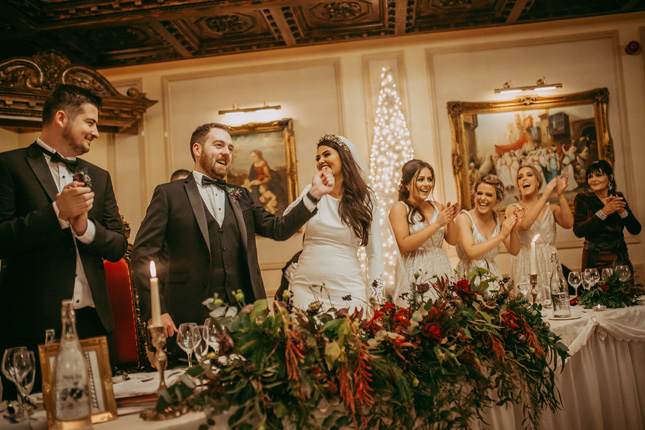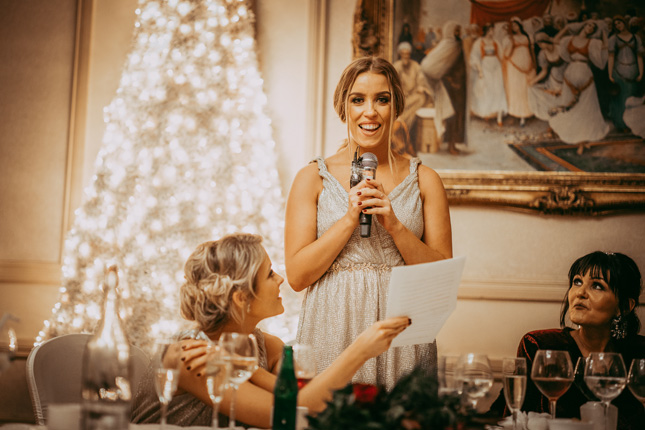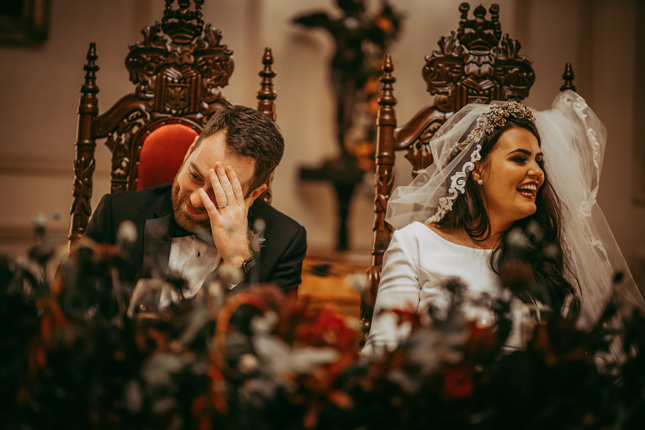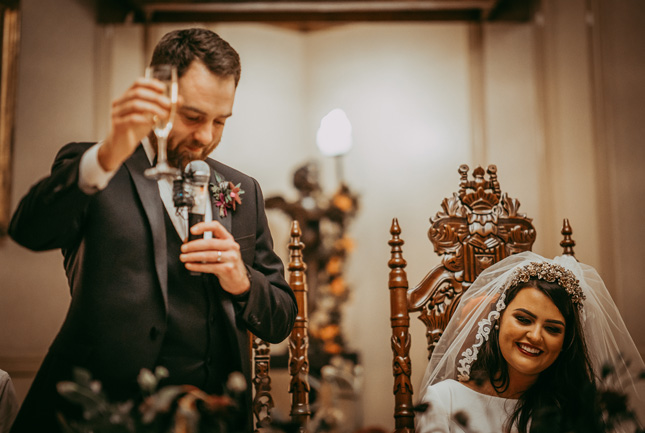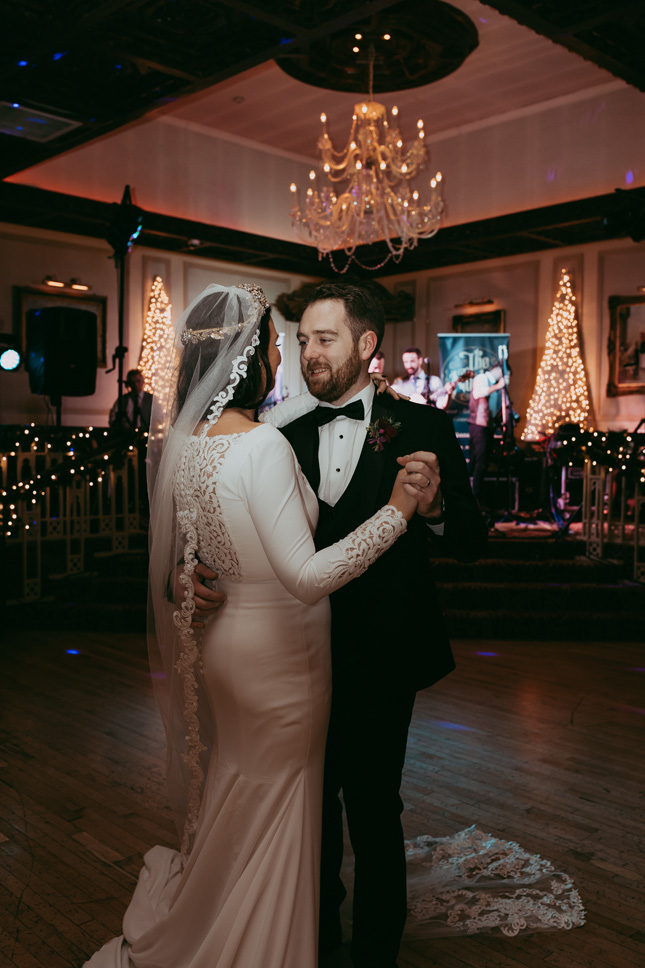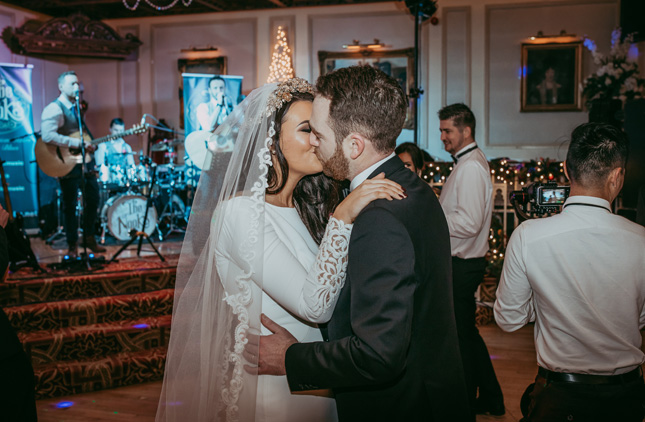 Their biggest advice for other couples? "You can worry about everything and nothing, and things will still not go to plan on the day. But you don't even notice. My favourite part of the day was when it was just Garvin and I sitting in a room alone while everyone else sat down for dinner. We were both just so elated at what a brilliant day it was and that we were finally married. I'd do it all over again if I could, as long as it was with Garvin. Such a great experience, and I wouldn't have changed anything, as it was a brilliant start to married life," says Gillian.