A city wedding back in the city where it all began for Derrick and Walt, at the Stephen's Green Hibernian Club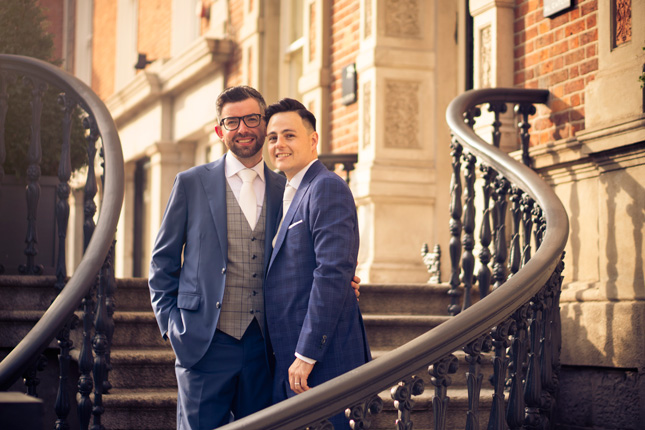 Derrick and Walt met in front of Trinity College for their first date, having previously swapped numbers on a night out. "We went to Market Bar for the early bird tapas - we're cheap skates!" laughs Derrick. "We talked for hours about everything from travel to starting a family. We dated for a few of weeks and made it official soon after. Walt had just arrived in Dublin and was planning on spending Christmas in Dublin, so instead I invited him to spend Christmas with my family in Galway. My mother thought it he was very mannerly, which is the highest praise she gives!"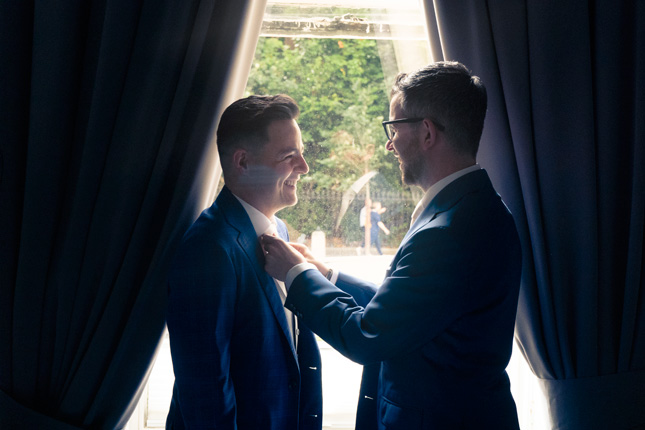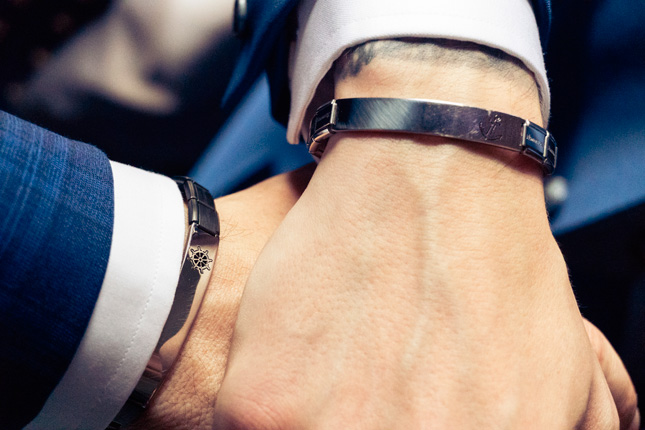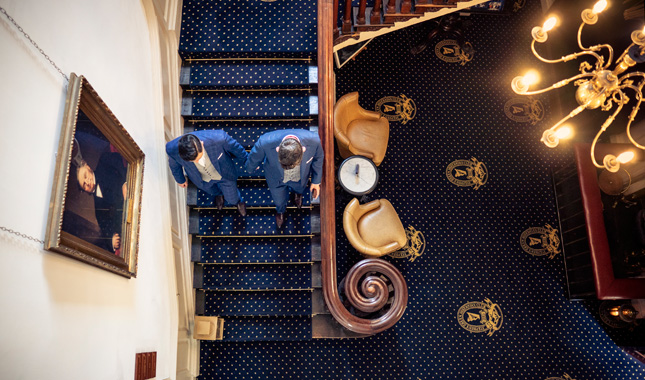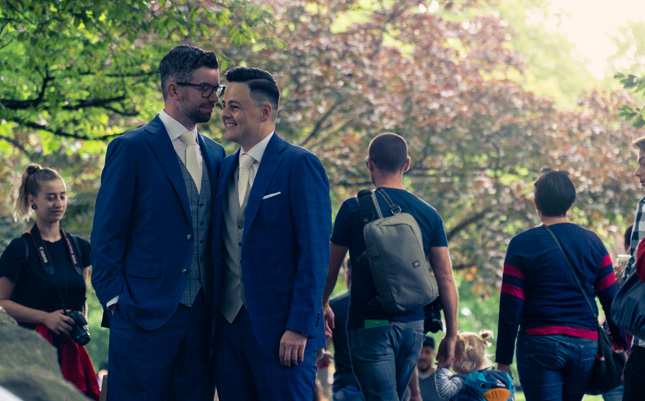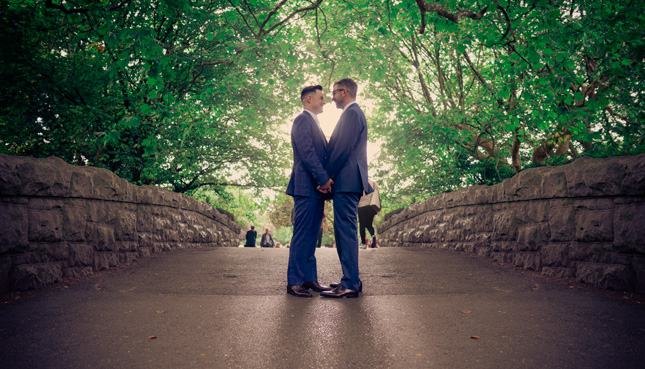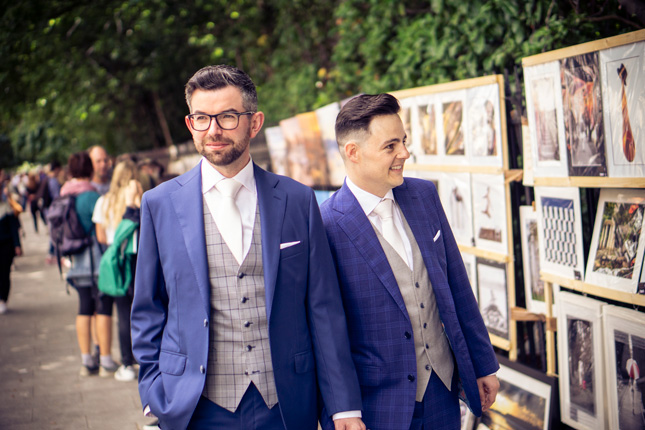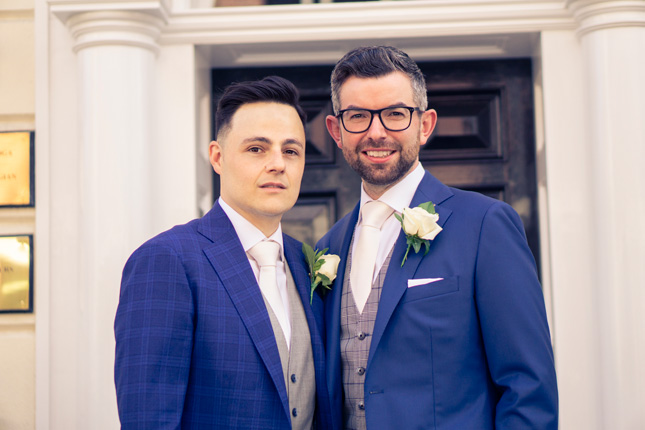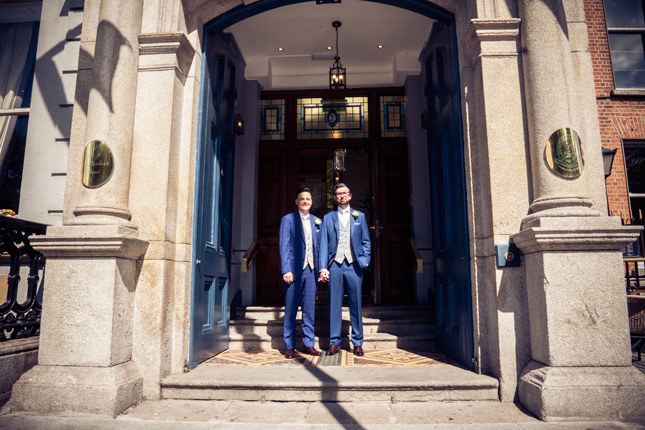 The following Christmas, it was Walt's turn to bring Derrick home, this time to Pretoria in South Africa. "We headed to Cape Town for a week after Christmas. I had planned to pop the question on a quiet moment on Table Mountain, but it was packed and the sun was beating down, so there were no quiet moments! Back in Dublin we went for afternoon tea in the Gresham before going back to work and I finally found he quiet moment and the courage to ask him to marry me. I spoke so fast that Walt needed a second to understand what was going on… and then he said yes," he remembers.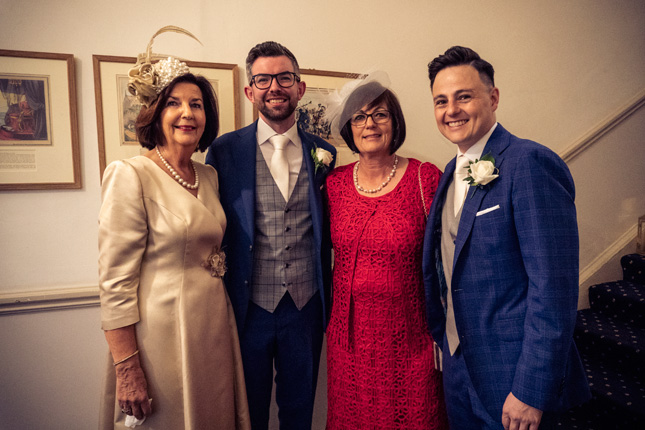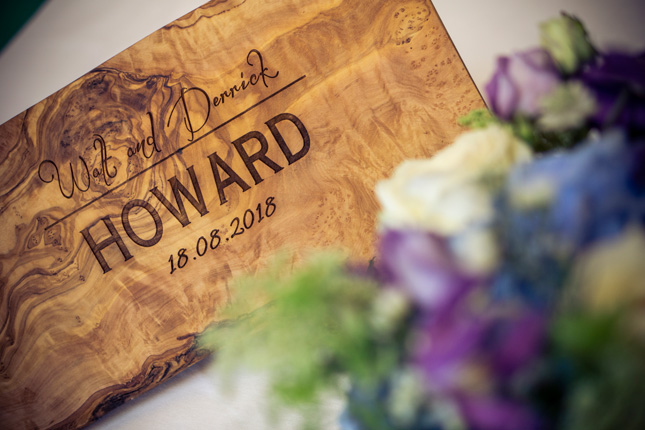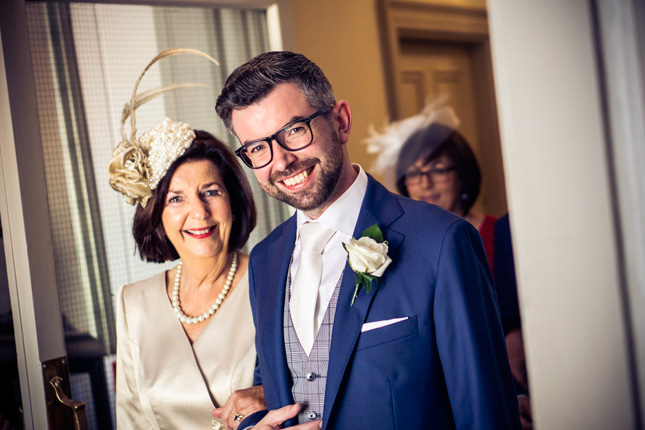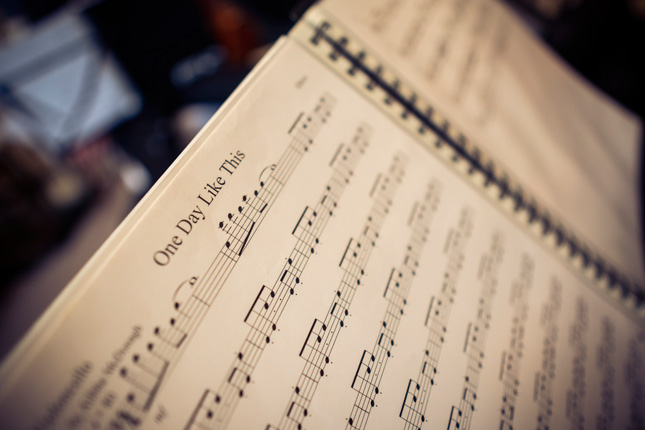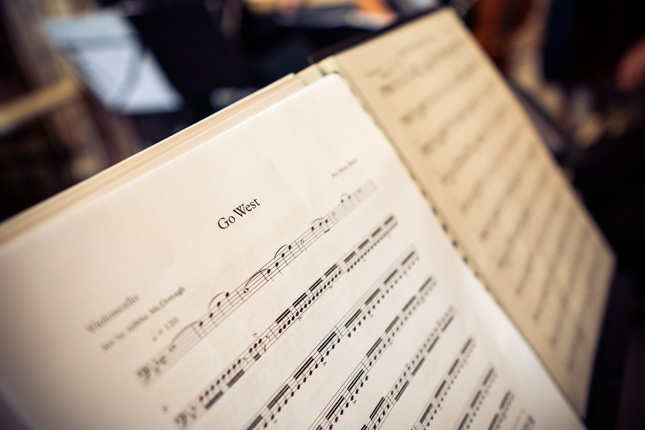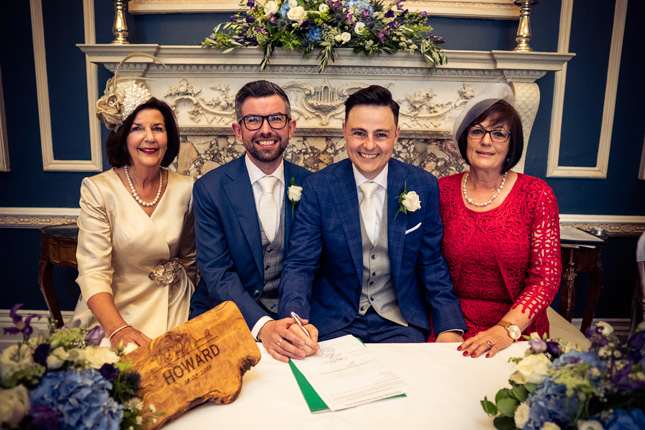 They knew they wanted to get married in the city, so they looked at four venues in Dublin 2 before choosing the Stephen's Green Hibernian Club. "It was the old world charm we loved, we viewed it at Christmas time so it was beautify decorated," says Derrick. "The walls are littered in history, and on the day, we thankfully had really warm weather so we could have a champagne reception in the courtyard with a string quartet. It was very special being on Stephen's Green on a Saturday but it also it was so peaceful out there."
The pair found planning majorly stressful. "We foolishly assumed that we were really laid back and the wedding was going to be chilled so we had nothing to worry about but it's so much to plan for! Our advice is keep the traditions that mean something to you forget the rest! Once we did that we were relived of the pressures of learning a first dance, etc"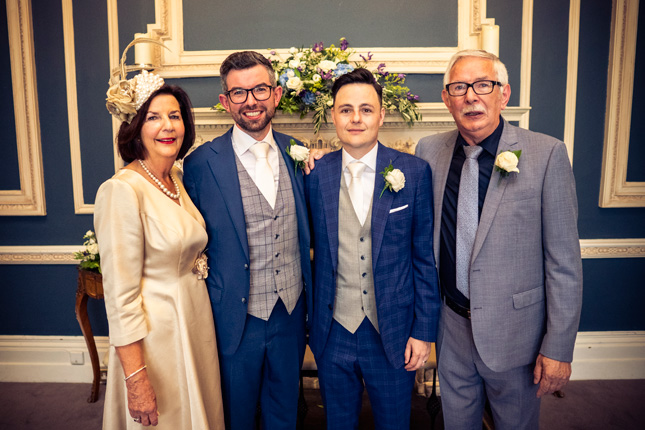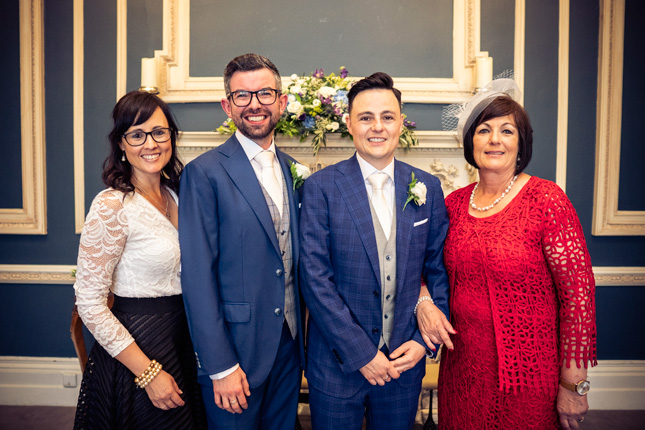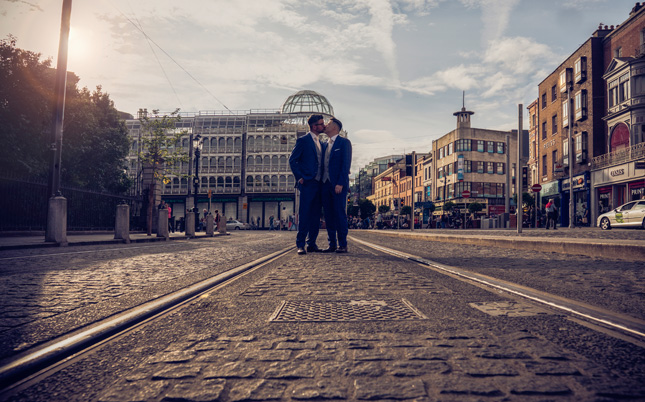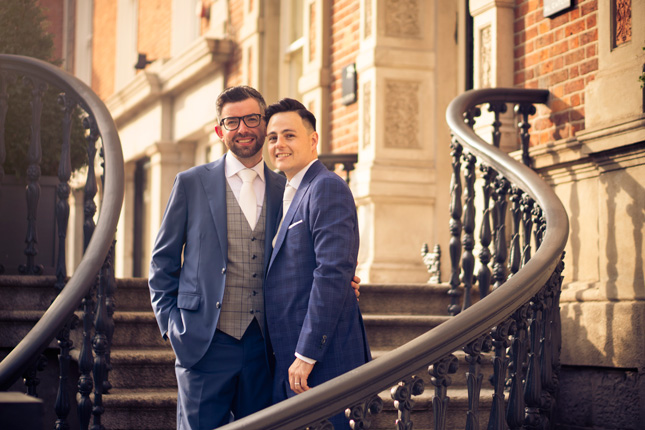 Their Stephen's Green Hibernian Club wedding went off without a hitch. "The day was amazing! Walt and I stayed in the Hibernian Club the night before so work and had brunch in town. We then went to The Grooming Rooms and had a massage – which was great! It really relaxed us for the day. We then headed back to the Club and hung out with our families," he says.
Their moms walked them down the aisle as part of their humanist ceremony, which they really enjoyed customising. "Derrick's dad read a poem he had written when they got engaged. Walt's sister wrote a poem in Afrikaans about love. It's was a very emotional ceremony, it felt like everyone cried.. Which was amazing to feel the warmth and love in the room.Our celebrant, Amy, was great with advice and things she'd seen before. In the end she didn't push anything, it was exactly how we wanted it," remembers Derrick.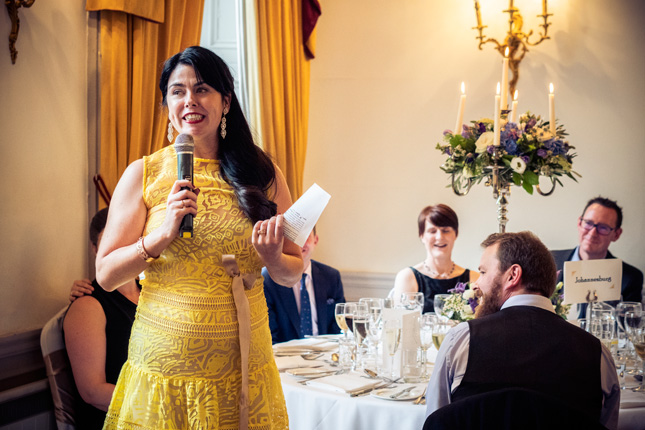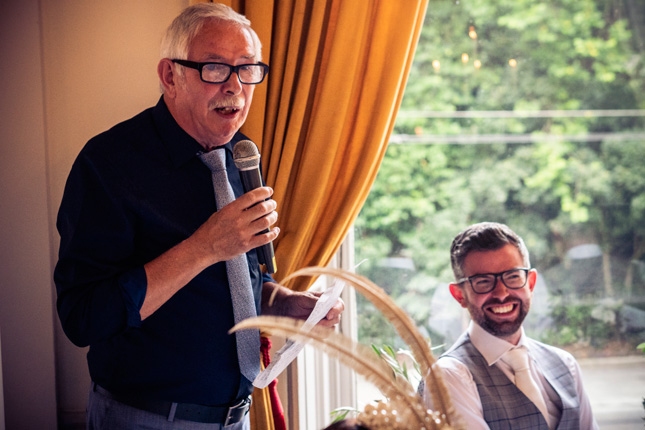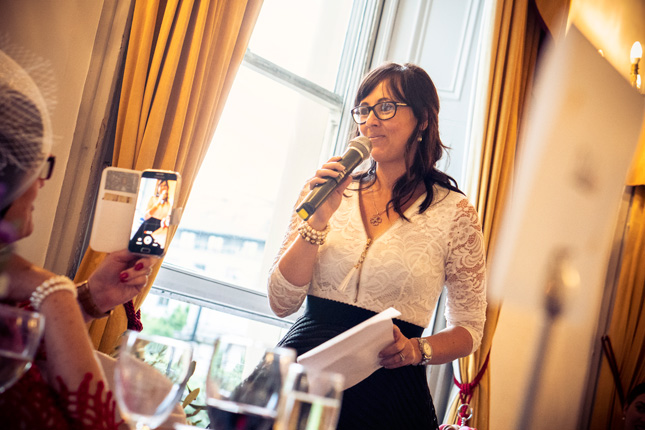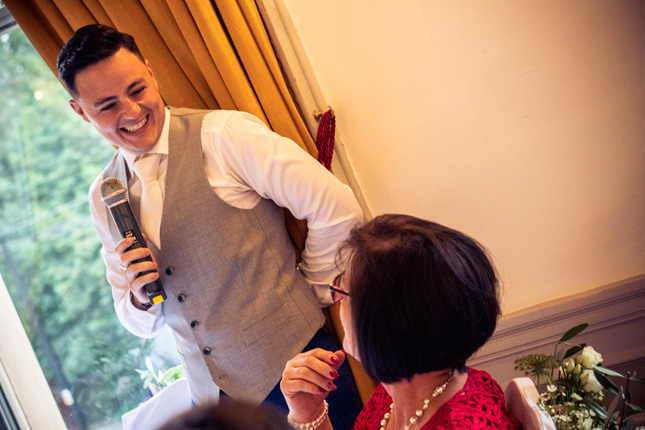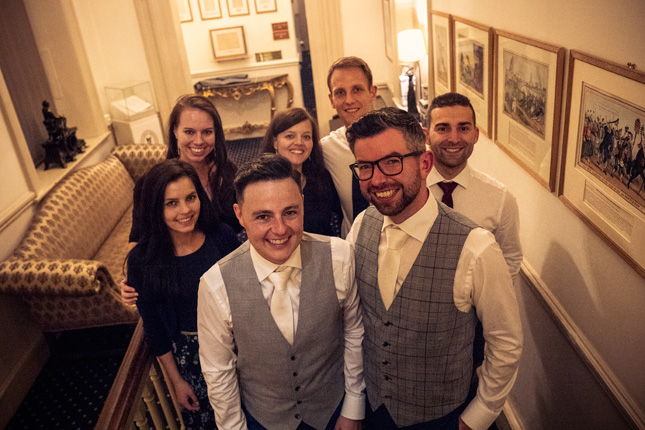 "We wouldn't change a thing but we're never doing that again!" laughs Derrick. "Our advice is to forget tradition and everyone else – do what you think you'll enjoy. Everyone is there to wish you happiness and love. Do it your way!"