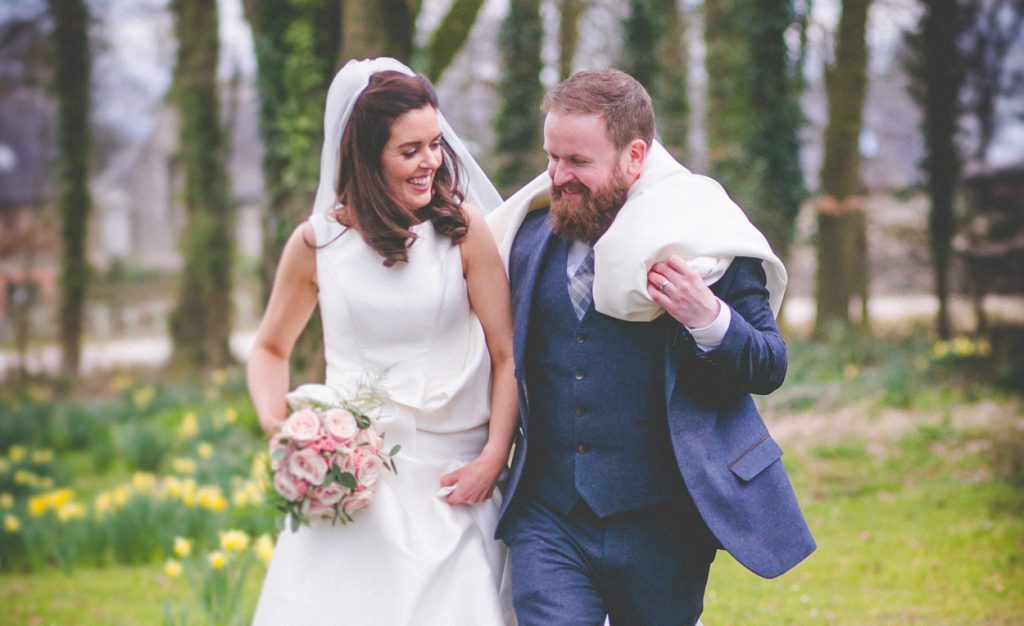 Grainne and Ros grew up across the road from one another until Grainne moved away aged eight. "In a way we have always known each other. We have photographs of us playing together as tots. After college in Dublin, Gráinne moved again. London this time. The summer she moved home to Ireland from London, our paths crossed again a couple of times at gigs I played. After a bit of help from some mutual friends, I got her number and asked her out," says Ros.
Ros spent a lot of his childhood on his grandmother's farm in Leitrim, and they visit it regularly as a couple still. Just like any other Saturday spent in Leitrim, they escaped the "madness of the family home" for a walk by the lake. At a particularly sentimental spot, Ros got down on one knee. "It's funny when people ask us where we got engaged, they are always surprised to hear Leitrim. Not exactly known as the romance capital of Ireland but it was really special for us both," says Grainne.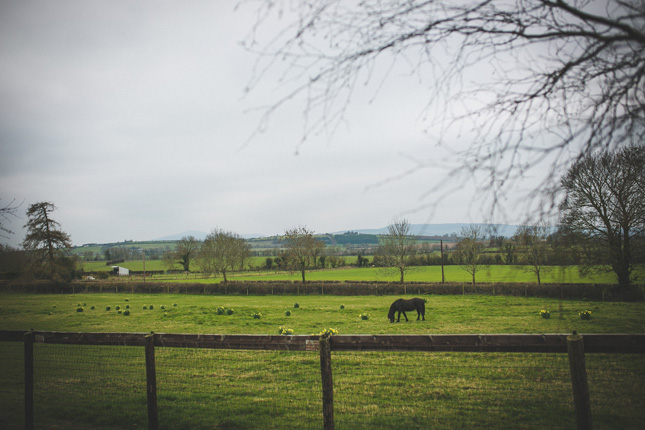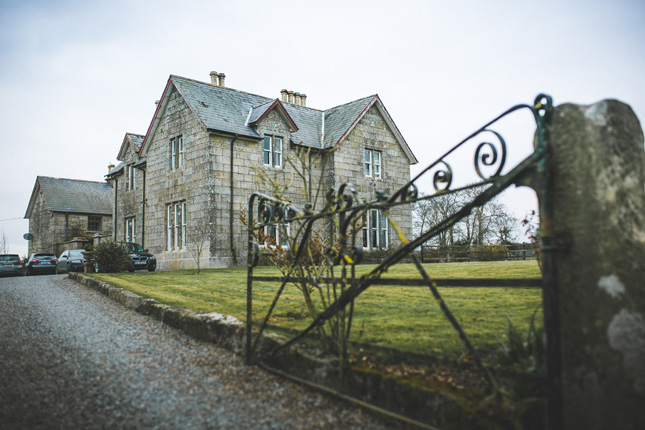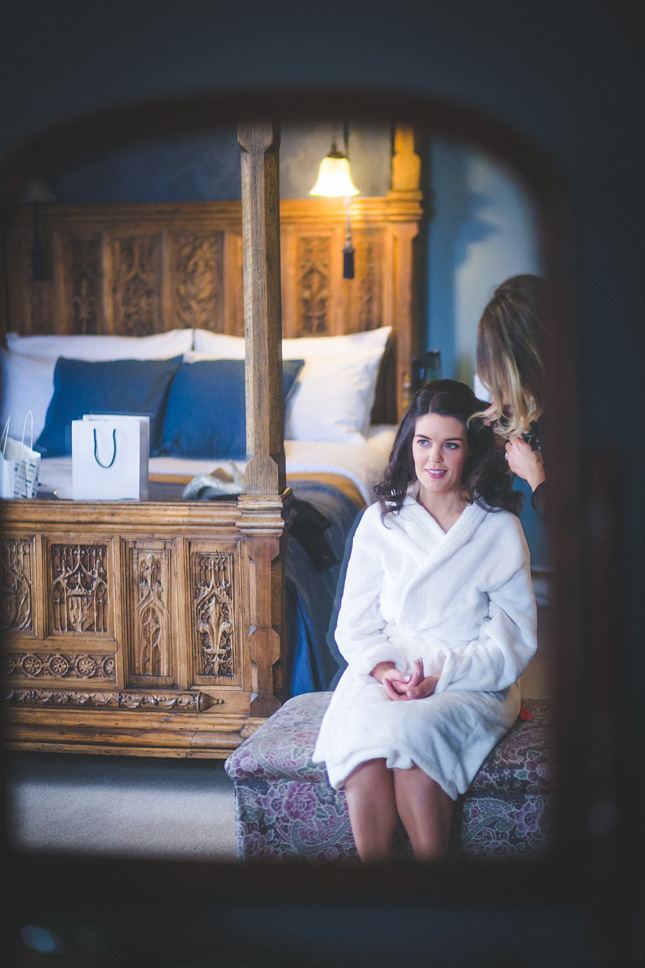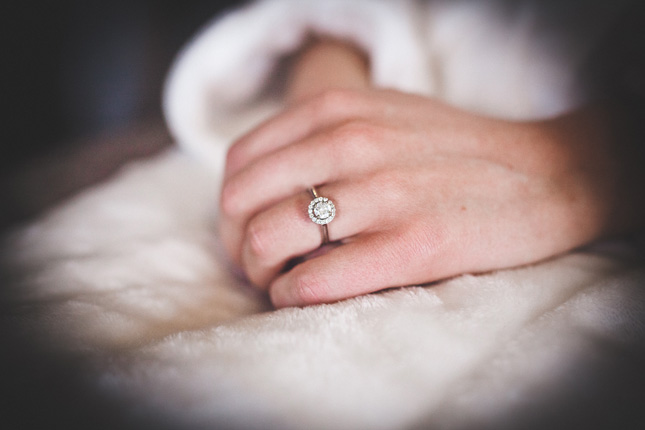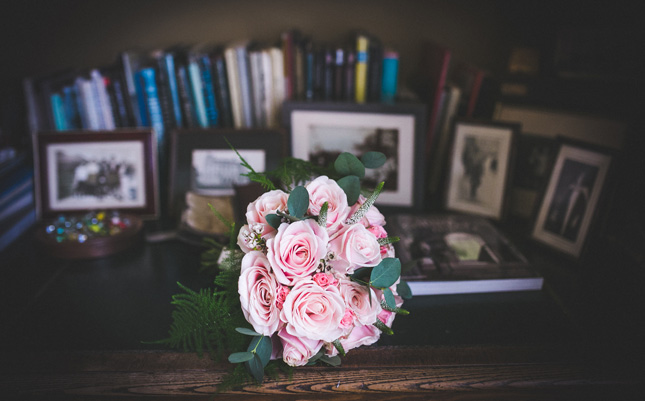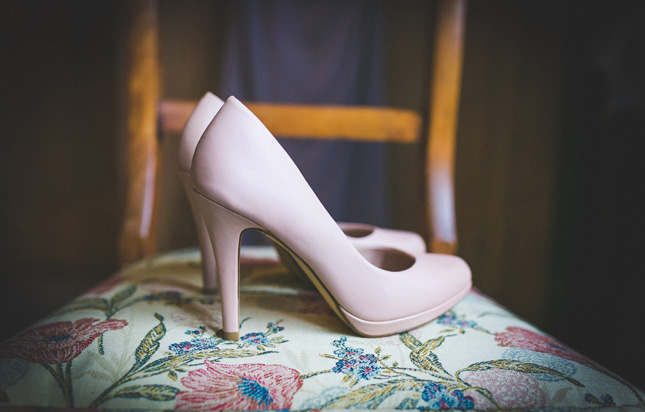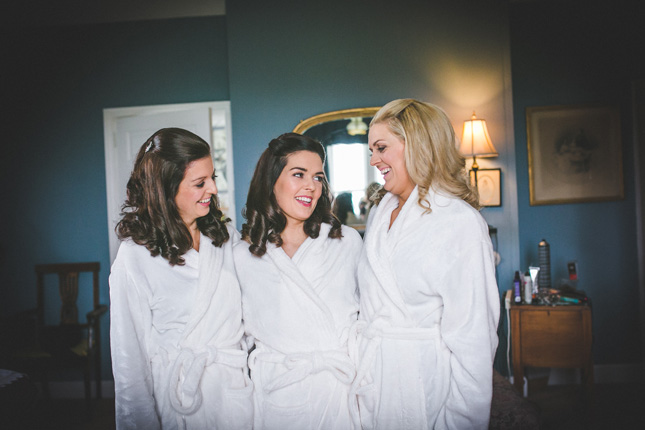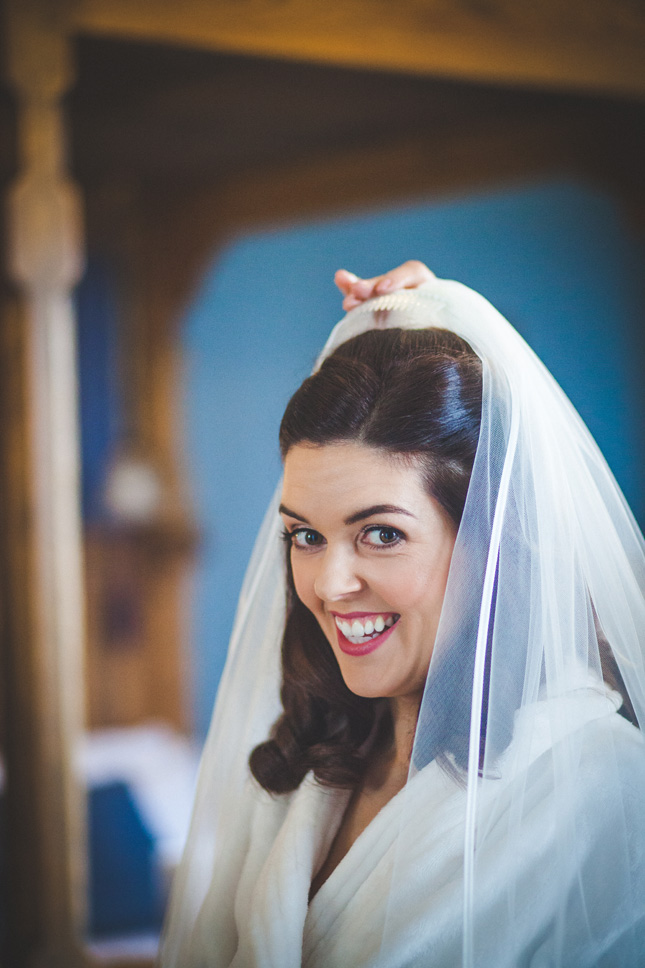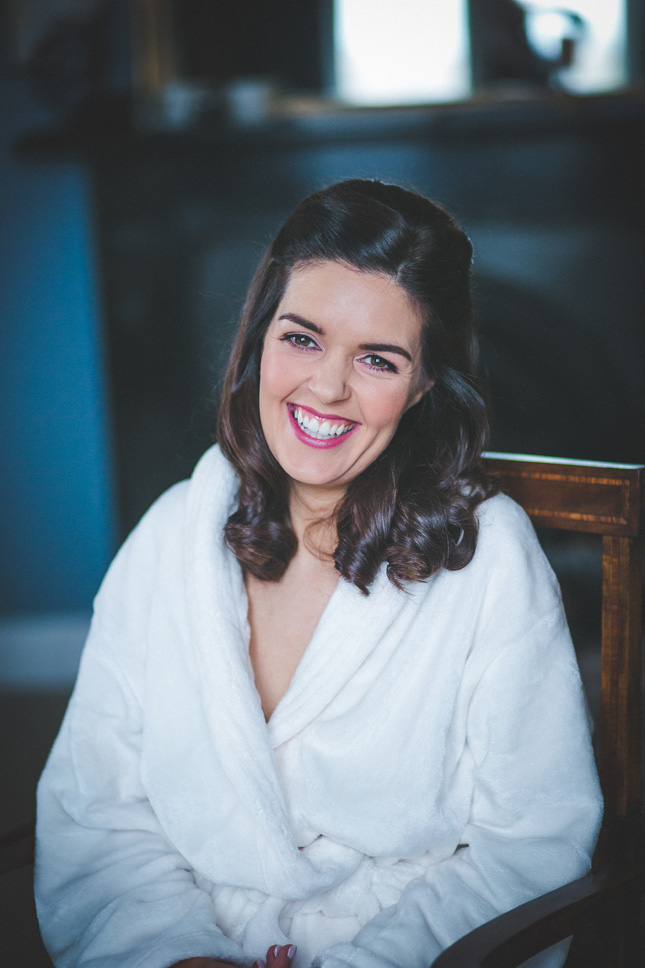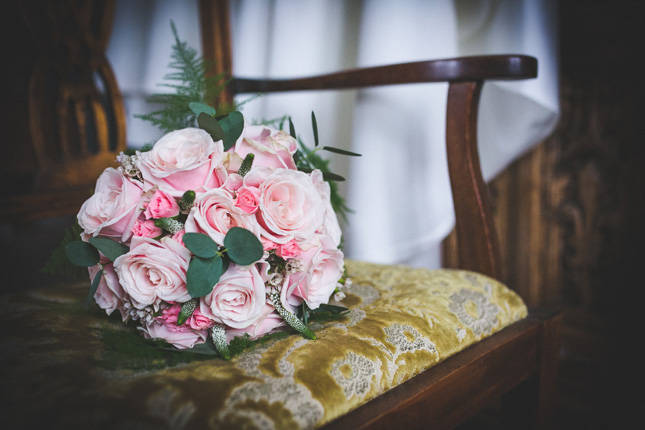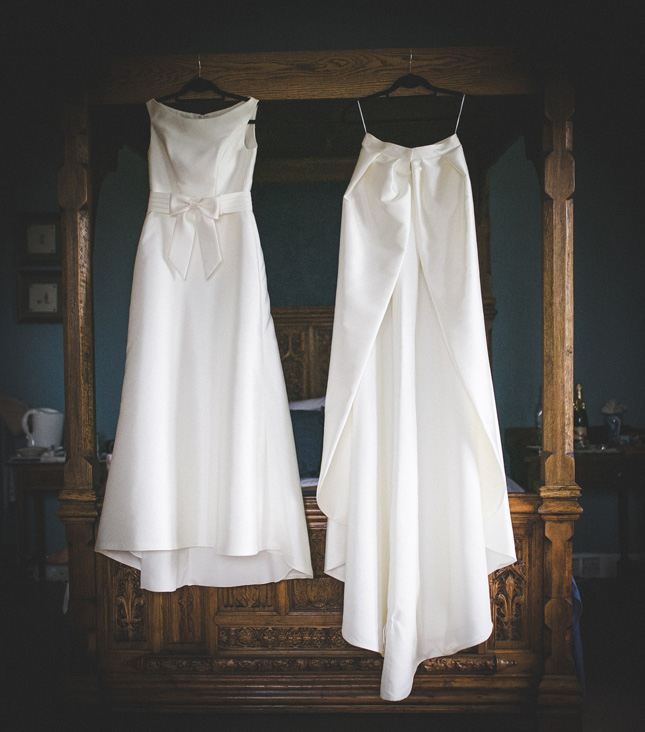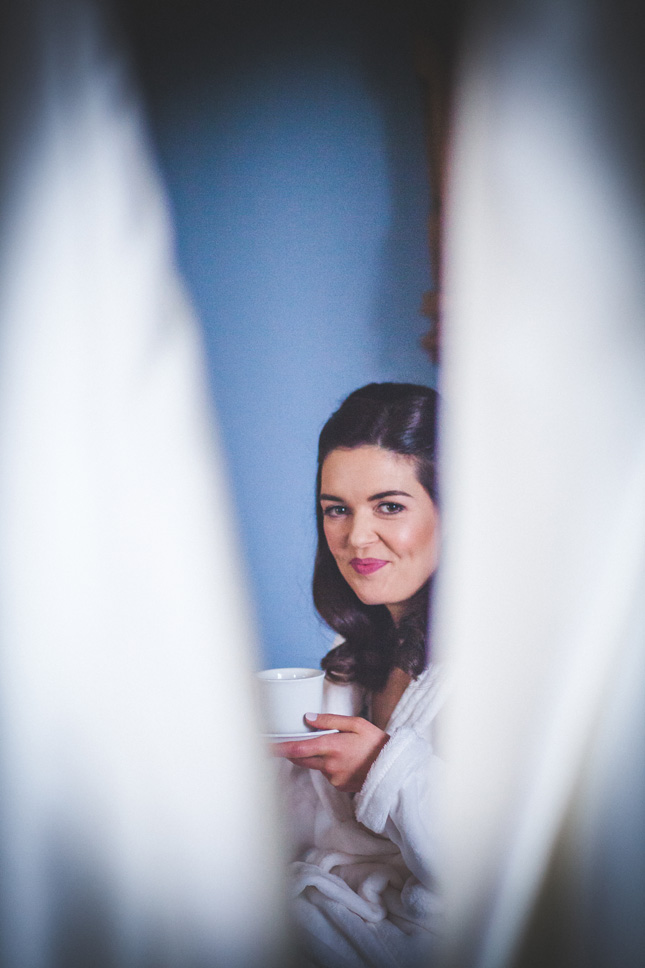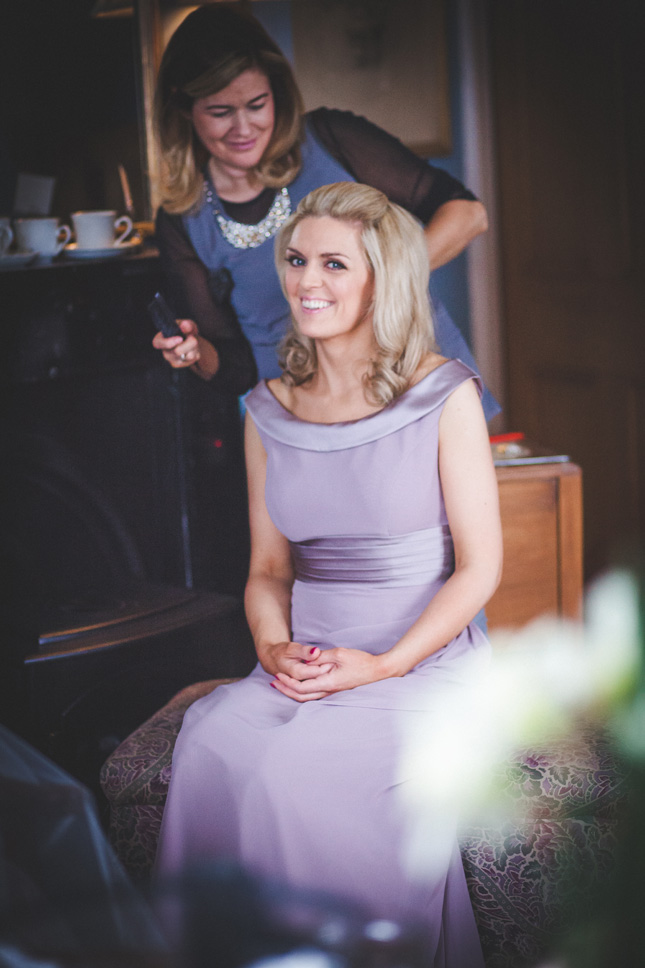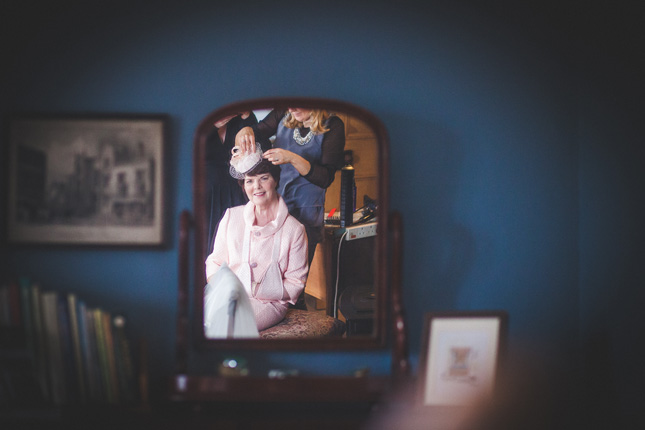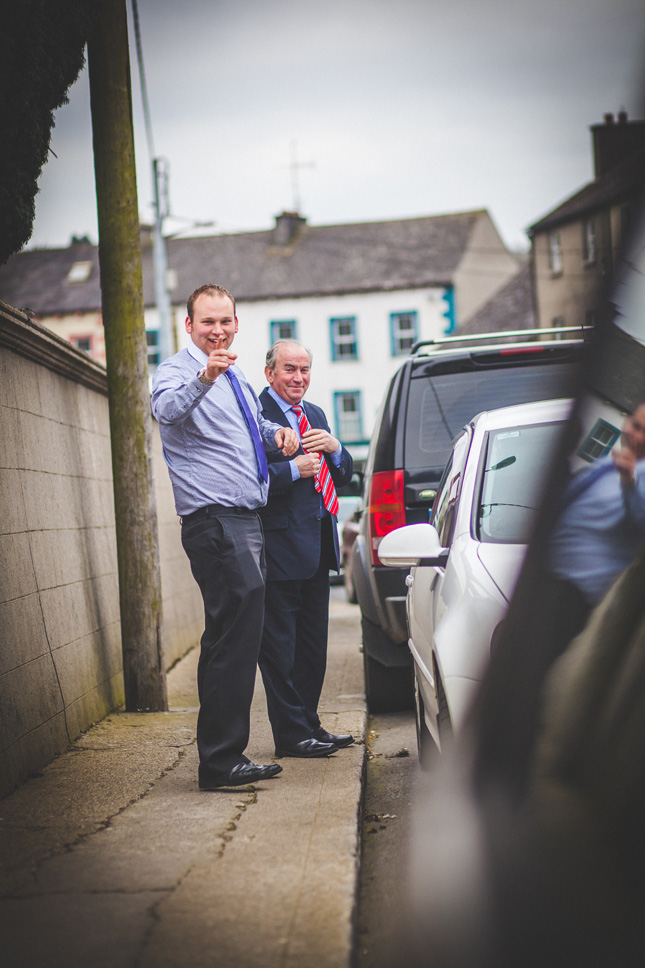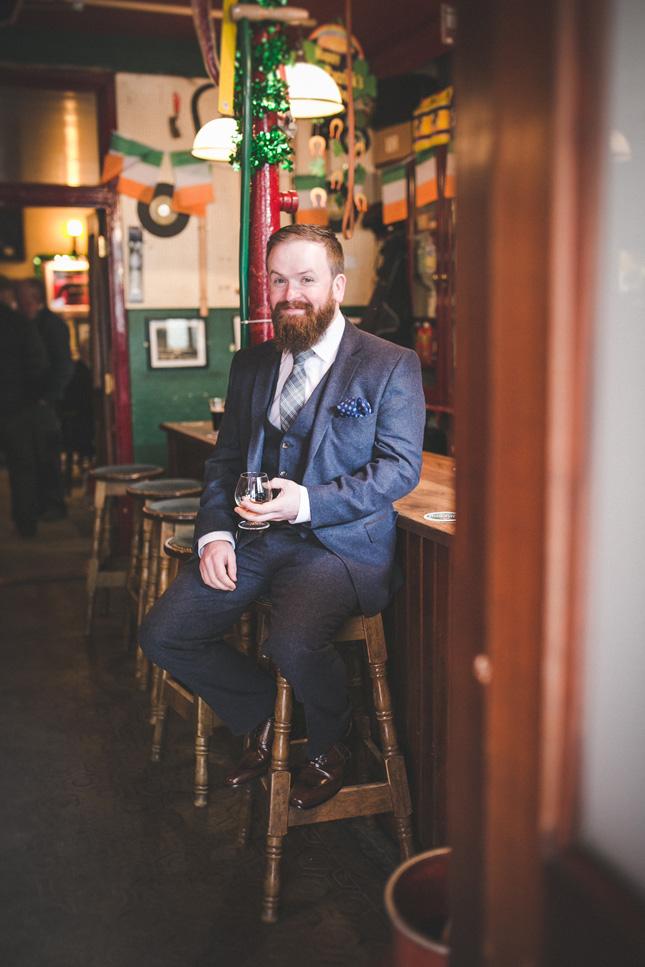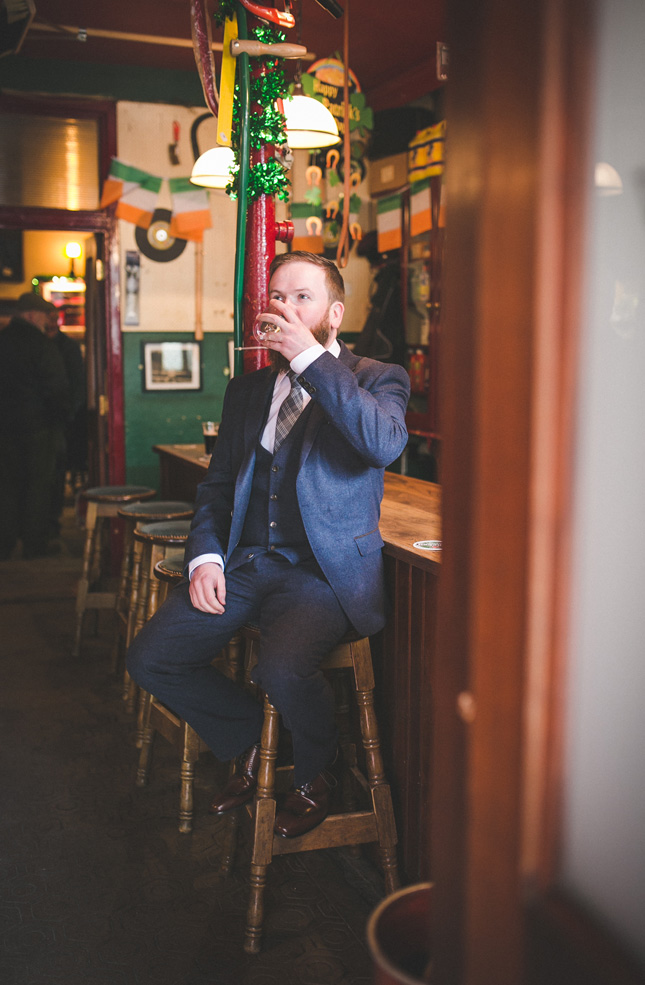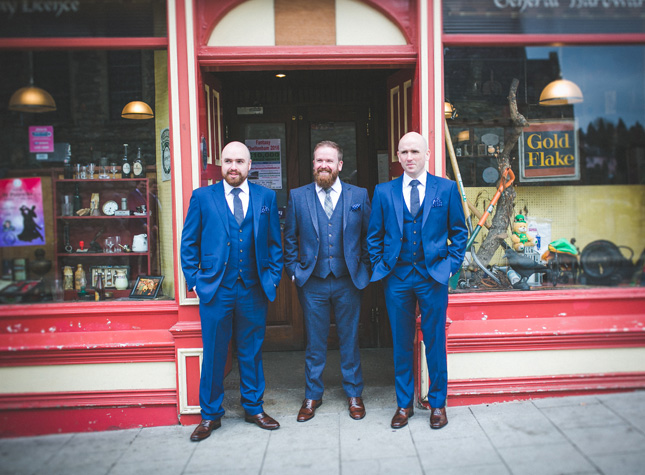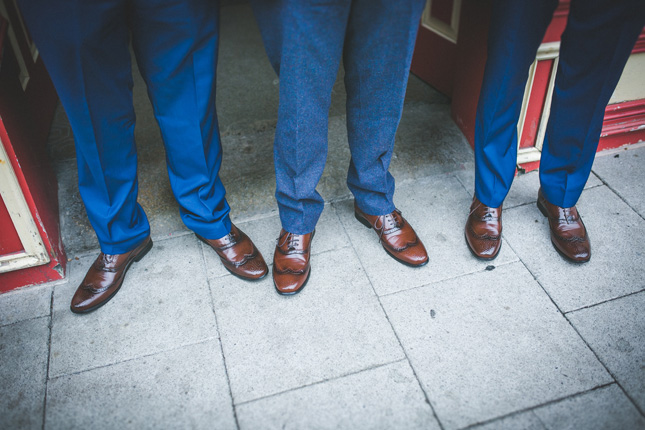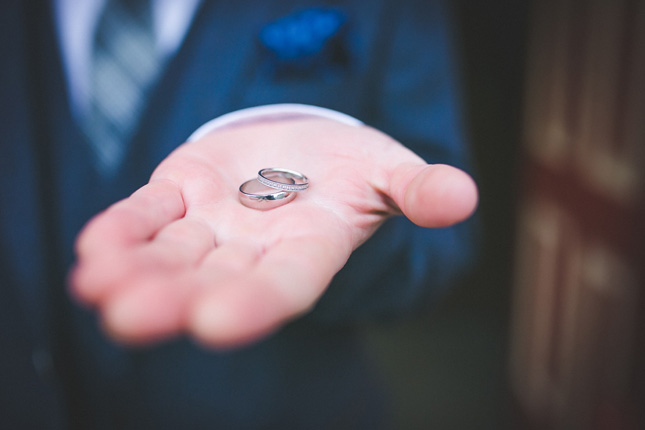 They took their time with starting to plan the wedding, not even looking at it for the first six months they were engaged. "When we finally booked a date, we gave ourselves a 6 month turn around time," says Ros. No pressure then!
"We chose the village of Borris for our wedding as there were so many stunning venues to include in our day," she says of choosing The Step House Hotel as their venue. The bride's family got ready in the charming Old Rectory in Borris, looked after by the gracious lady of the house named Bobby. The ceremony took place in Duiske Abbey, followed by the wedding reception in the intimate and cosy surroundings of The Step House Hotel in Borris. They even managed to sneak off for some photos at Borris House.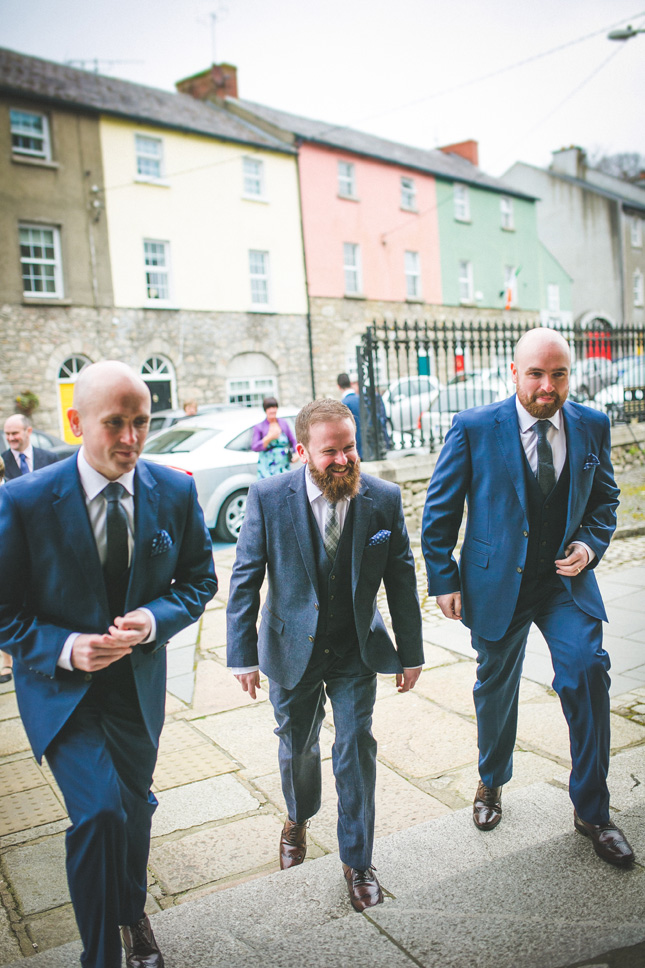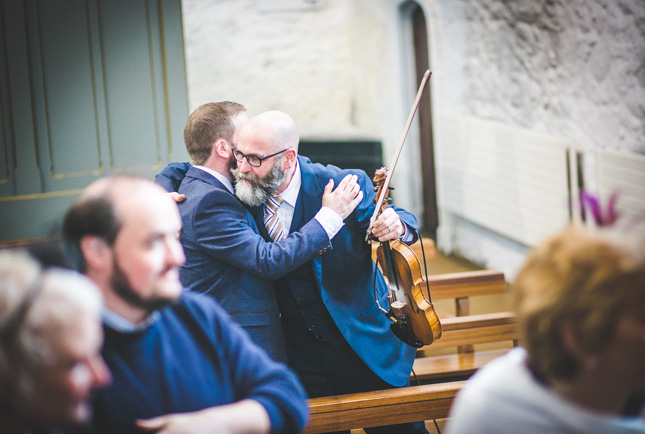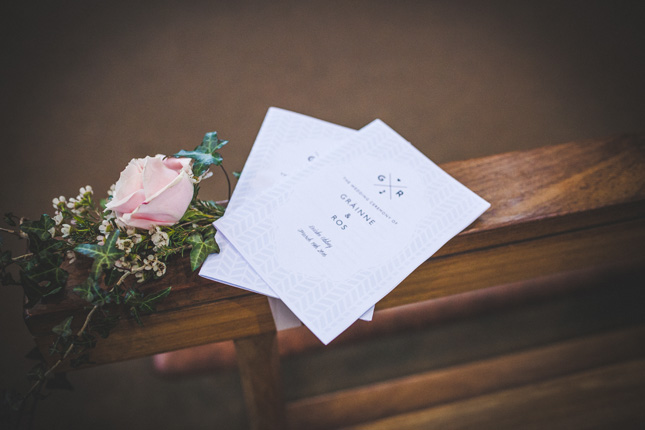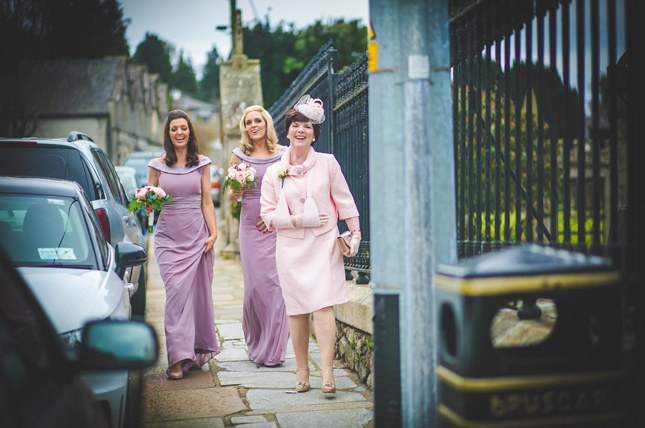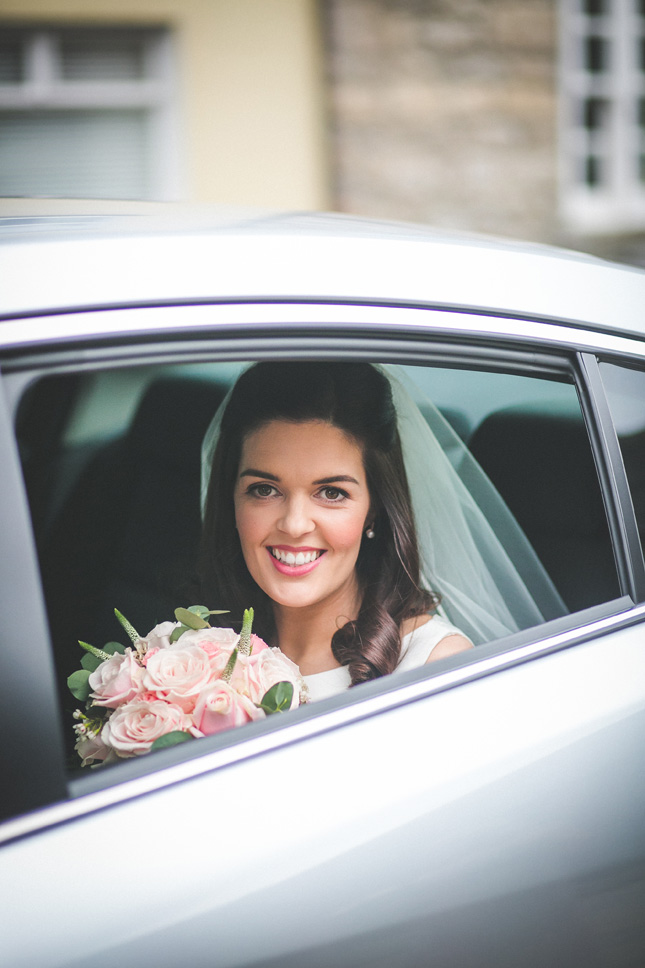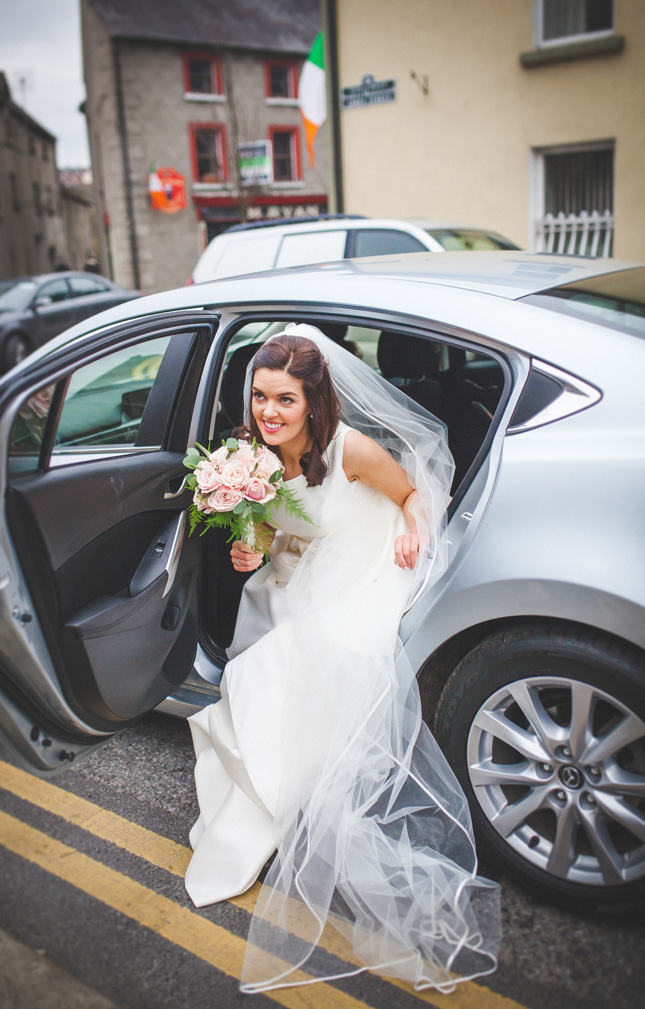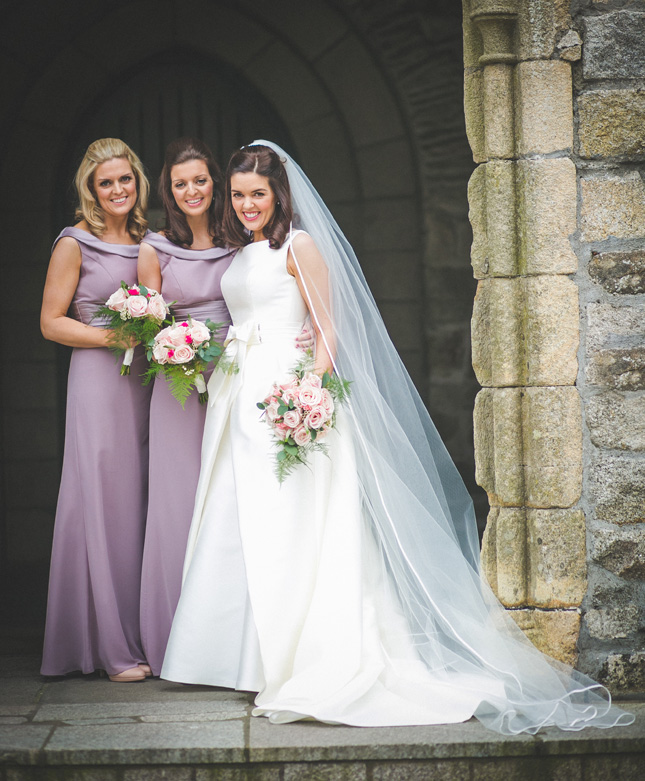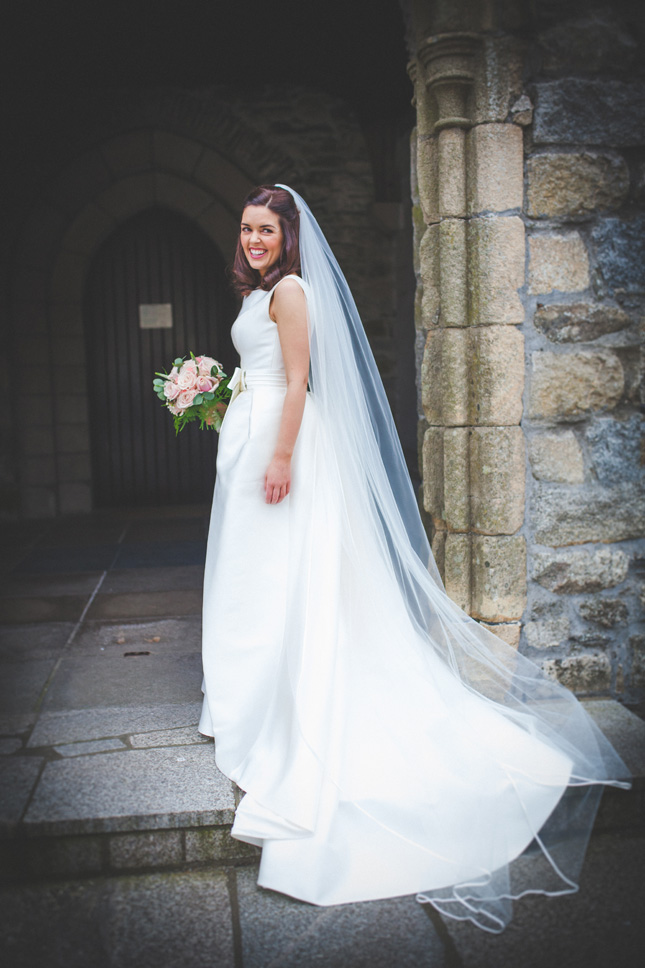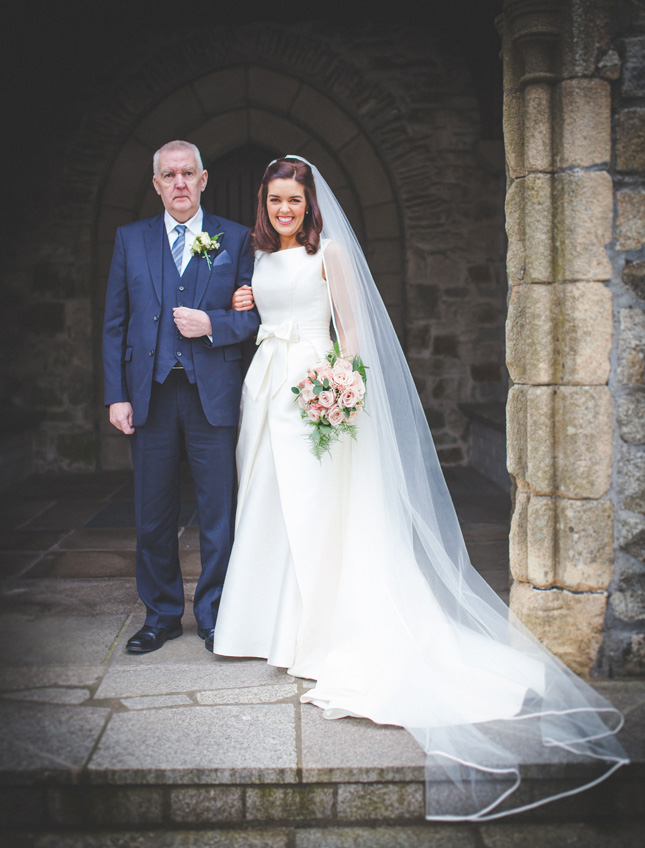 The hardest part of wedding planning was that it coincided with them trying to buy their first home. "The wedding planning coincided with us bidding on our first home which fell through and then subsequently putting a deposit on another house a fortnight before the wedding…as you do! I was knee-deep in mud on a building site when I should have been getting my nails done! It meant those few months were really hectic," says Grainne.
They wanted the wedding to be a fun-filled day for all their guests and it sounds like it was exactly that. After a brief traffic jam of sheep on the way to the church, the ceremony took place in the beautiful Duiske Abbey in nearby Graiguenamanagh.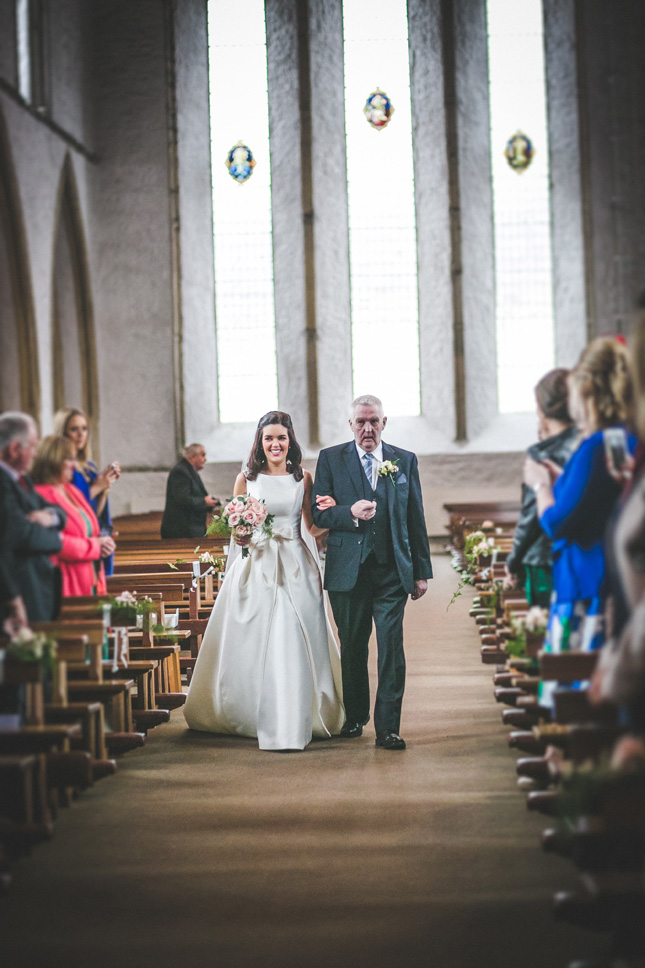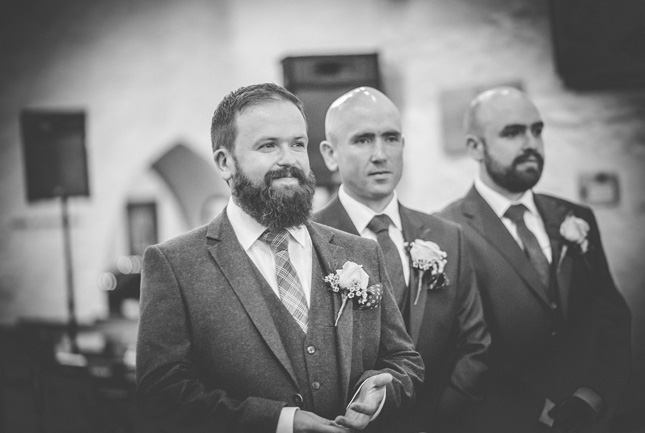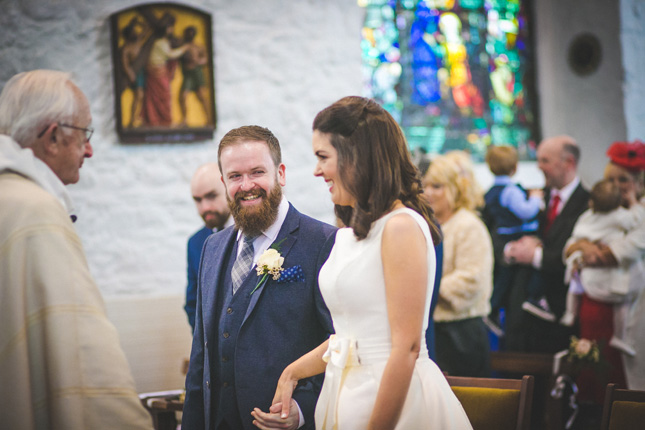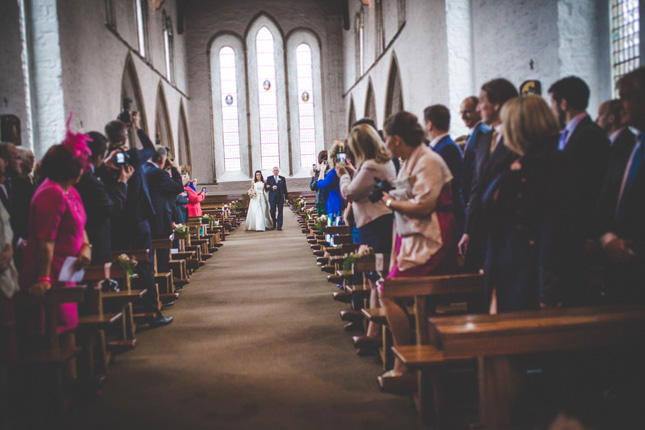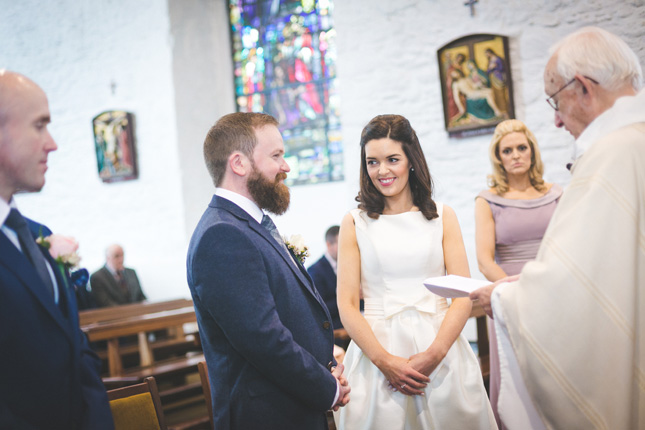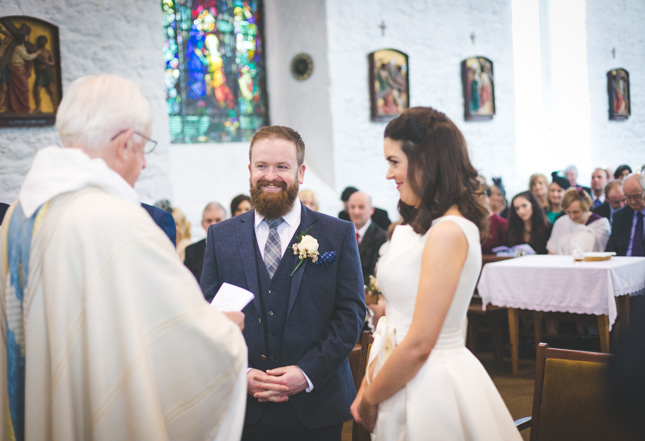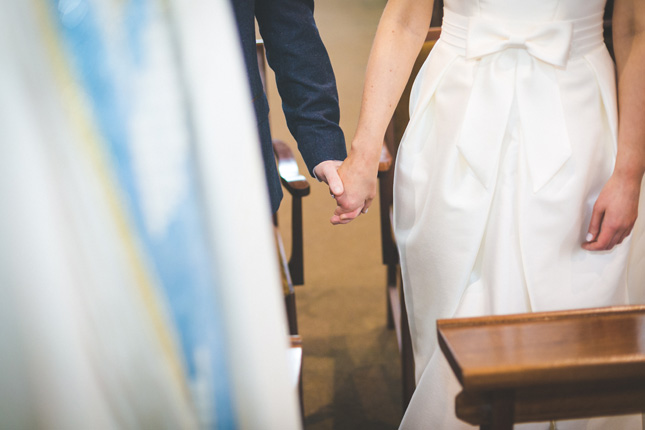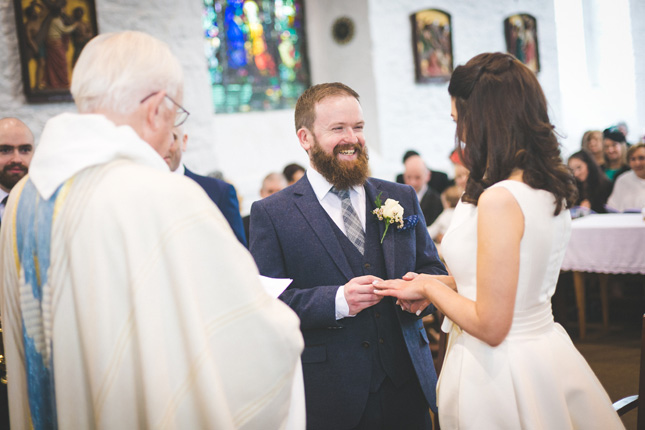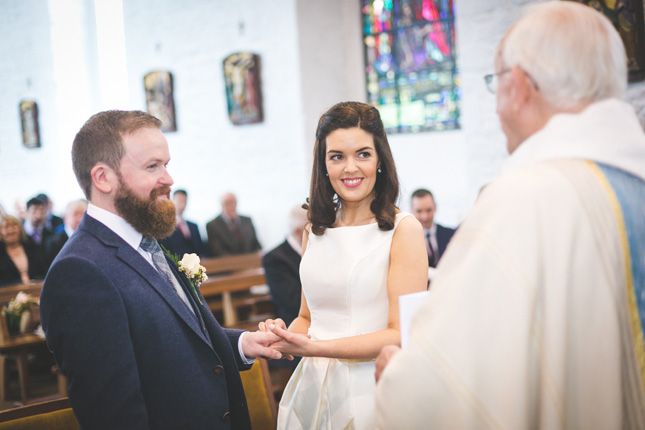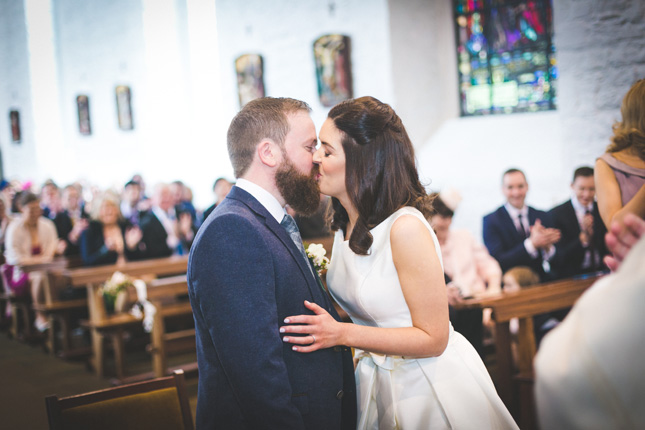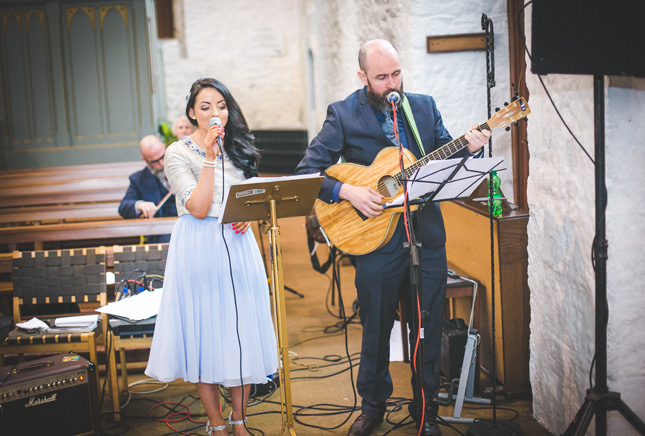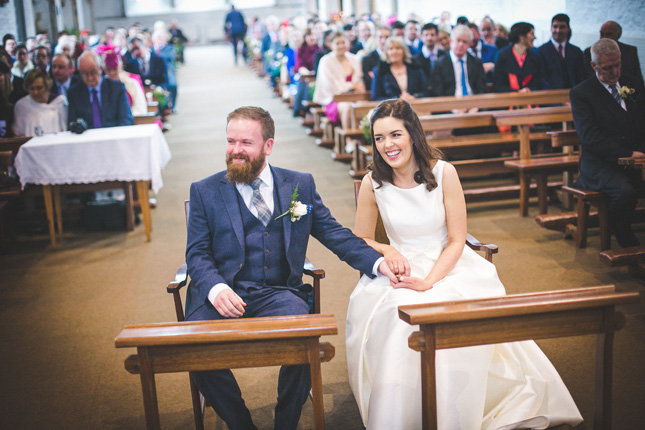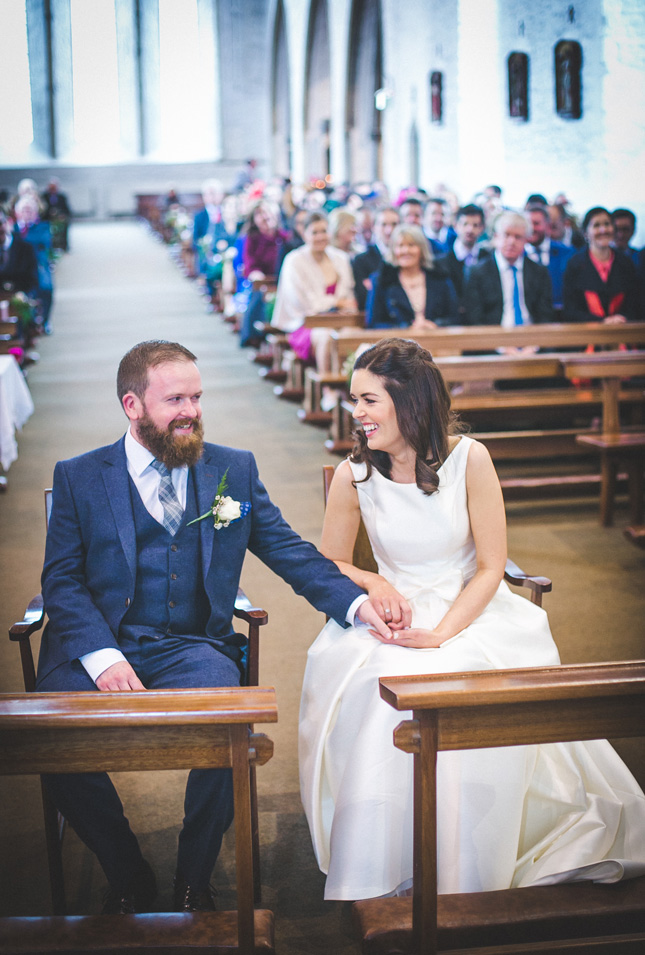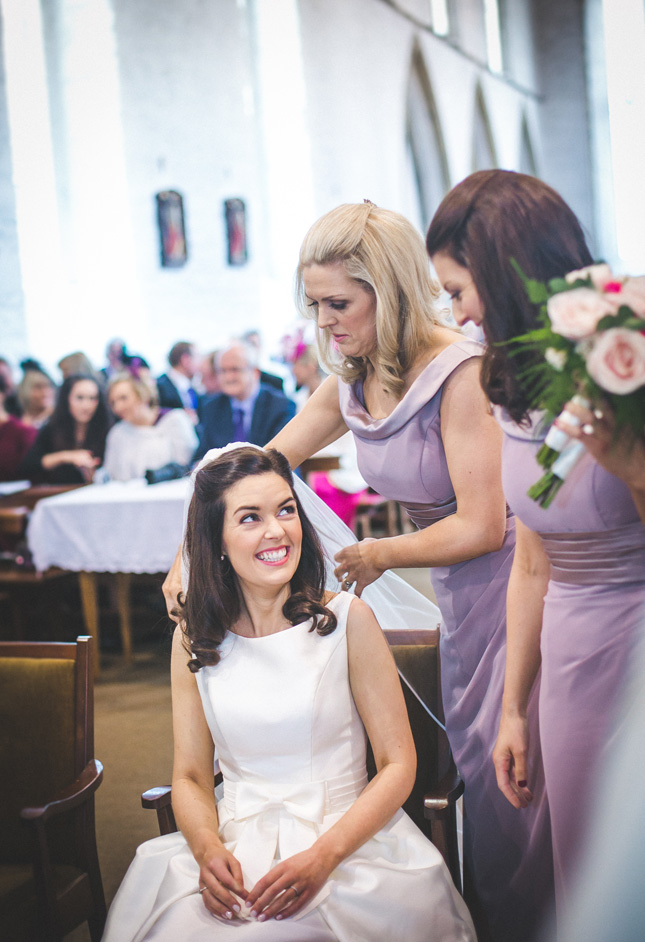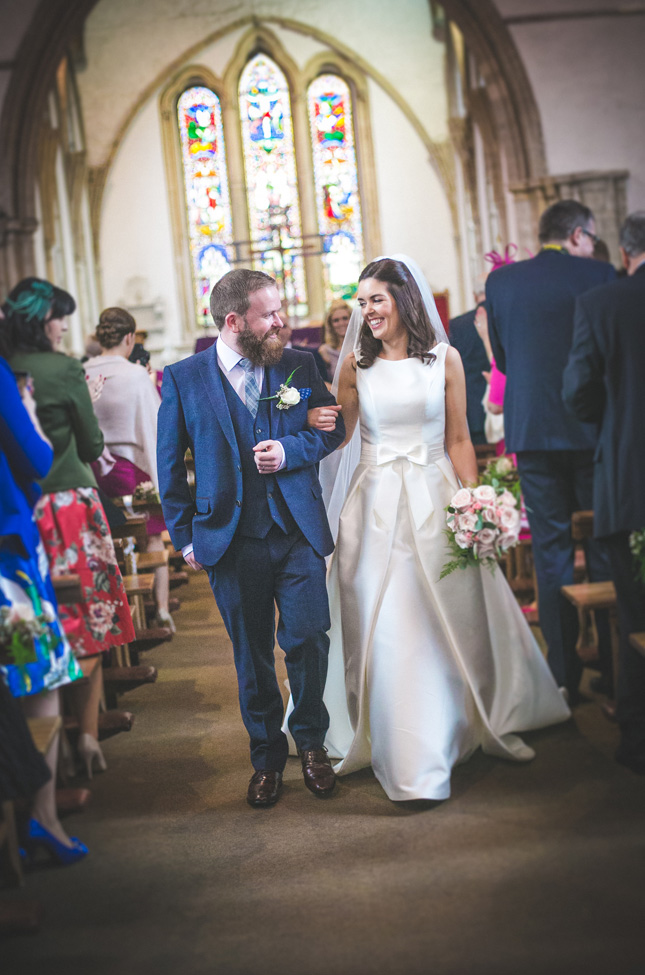 "The ceremony was made a little bit extra special for us by the family and friends we had involved. Our celebrant, a family relative, also married Ros's parents 40 years previously. Ros is a musician so the day was filled with live music performed by many family and friends. The celebrant even commented on the many impressively hirsute musicians that performed for us! After the ceremony we nipped into Doyle's pub/hardware shop across the road where many of our guests had the same idea! A brief stop in Borris House for photographs as we were eager to join our guests. We heard the jam session was kicking off and wanted to be part of it," says Grainne.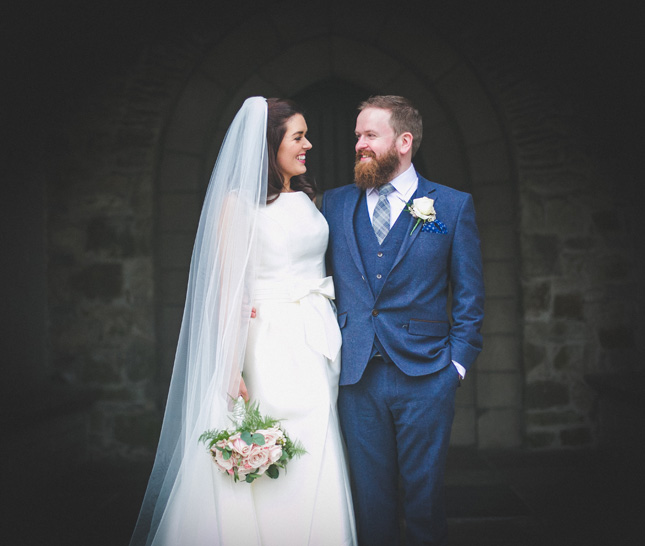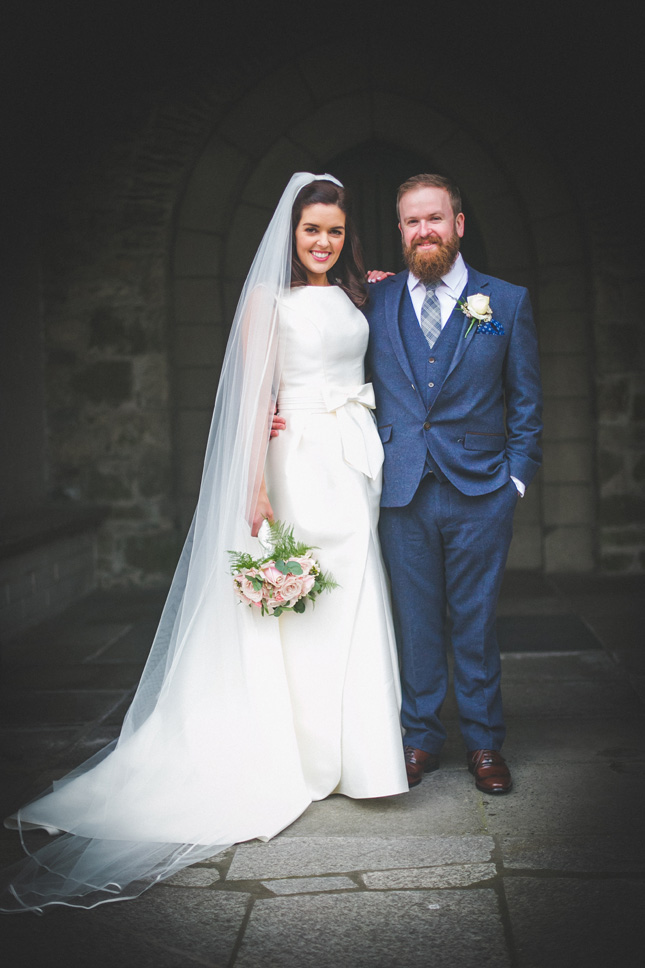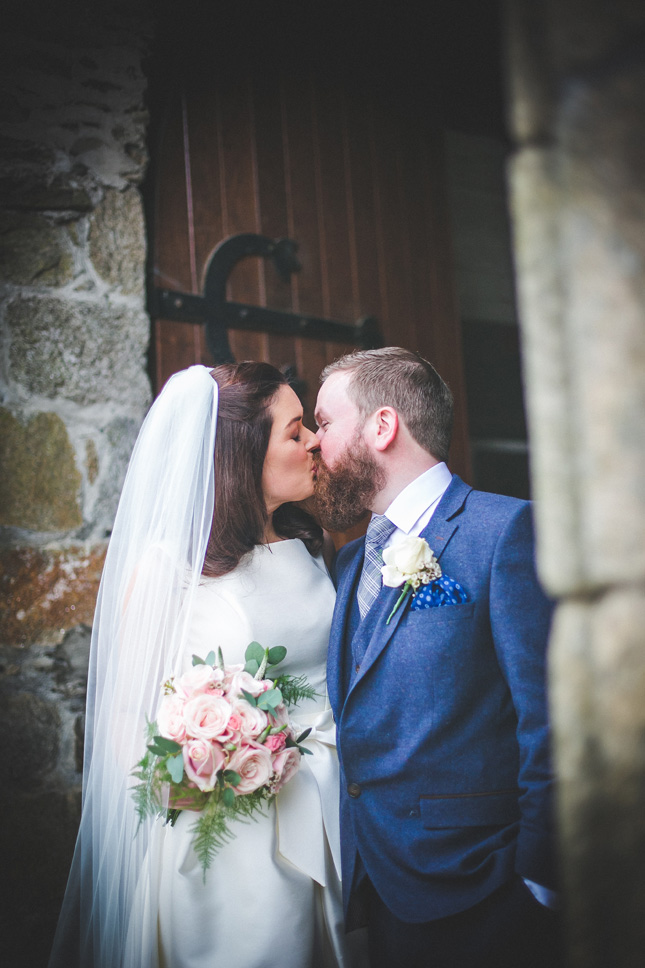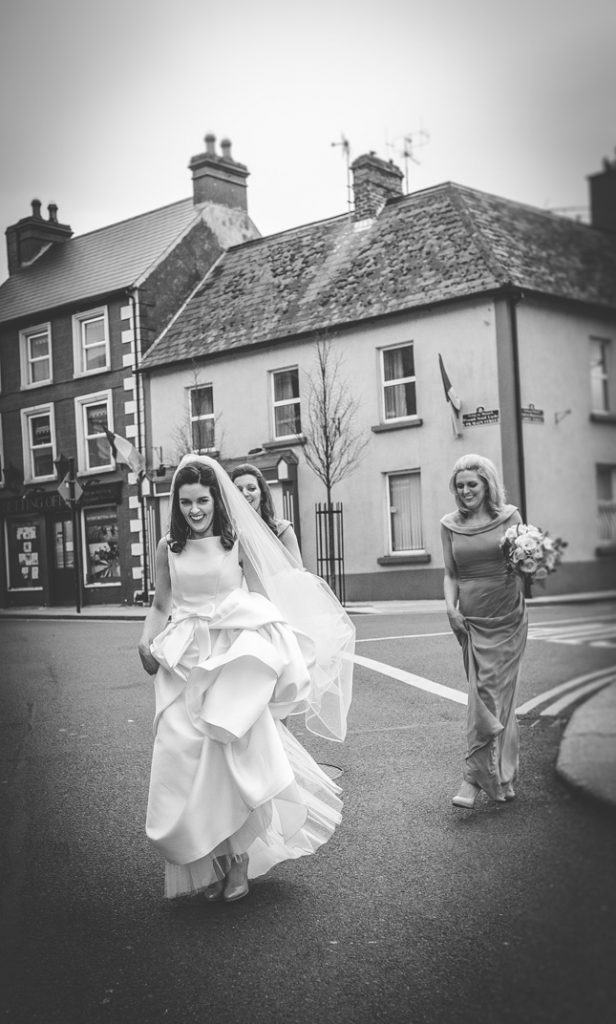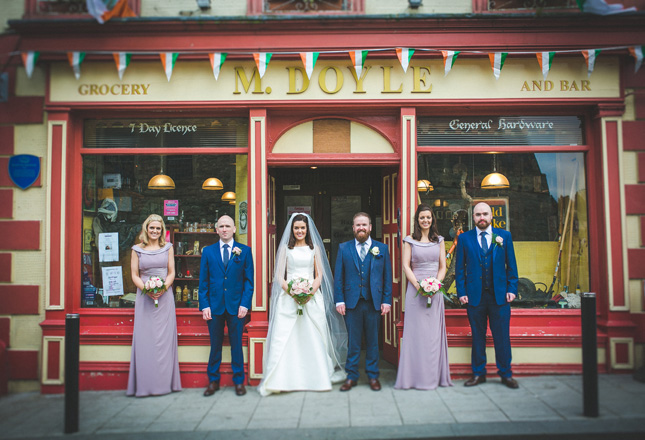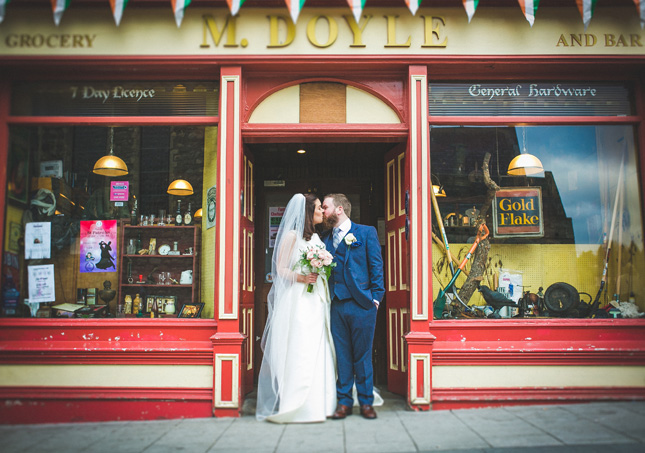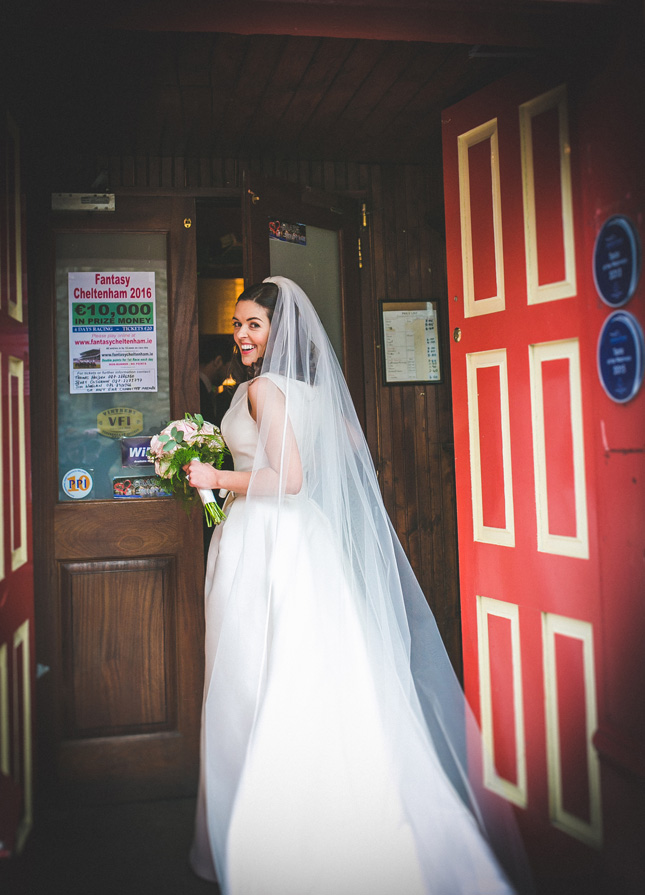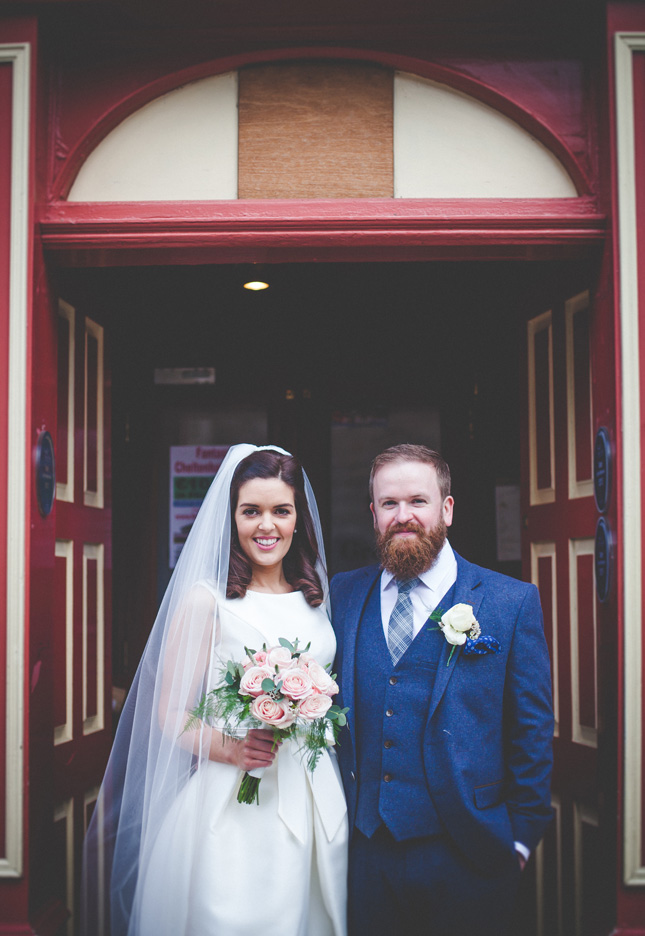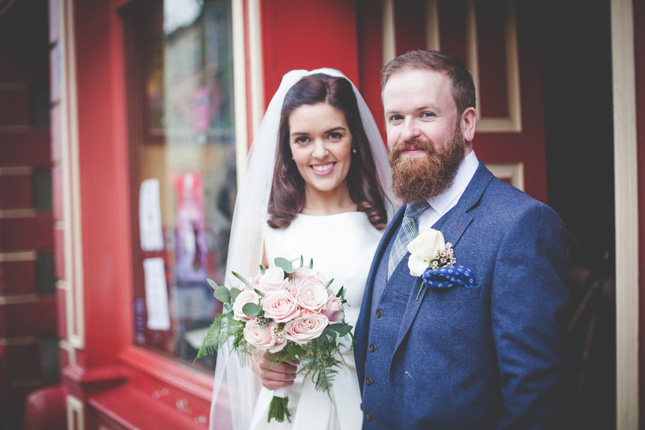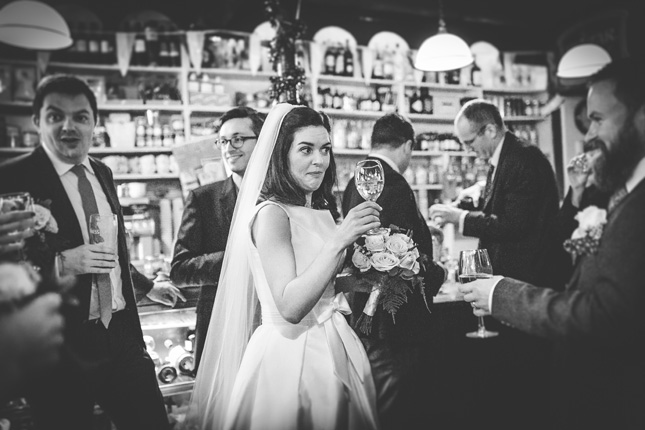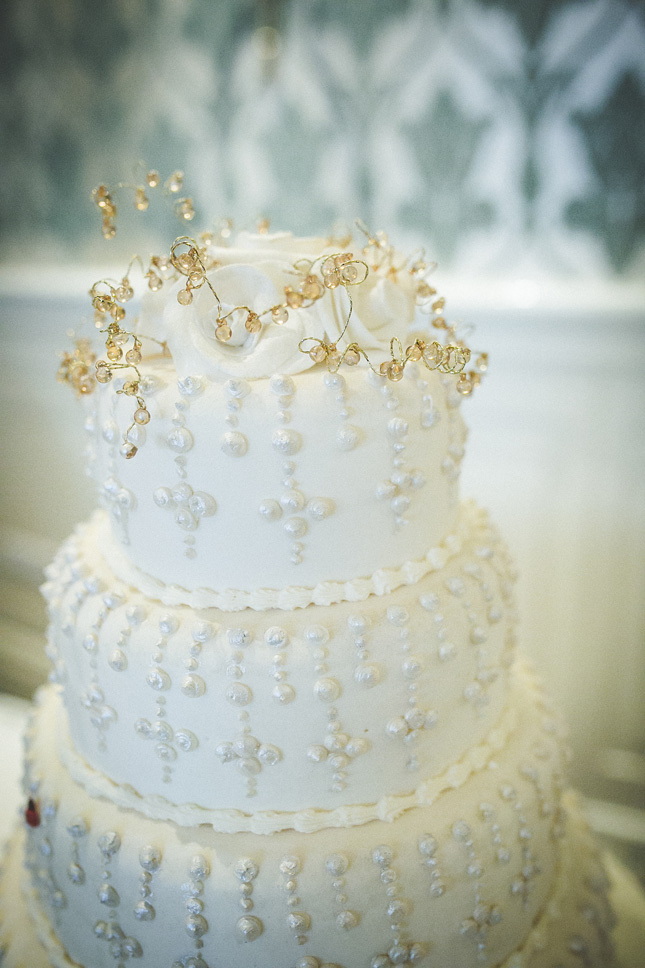 The only big hiccup was when Grainne's veil fell off as she reached the top of the aisle, but she didn't let it bother her,. "I tried to style it out," she laughs.
Also, her car keys went missing on the day meaning she couldn't get to her clothes the next day. "I ended up greeting my guests the next morning wearing whatever clothes I could get my hands on, including my sister's New Balance trainers. Not exactly the outfit I had planned. I didn't care at that point. We were so happy that we'd actually managed to pull off a wedding!"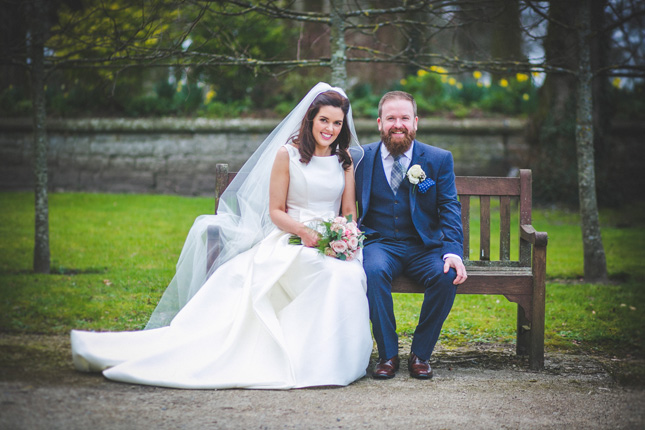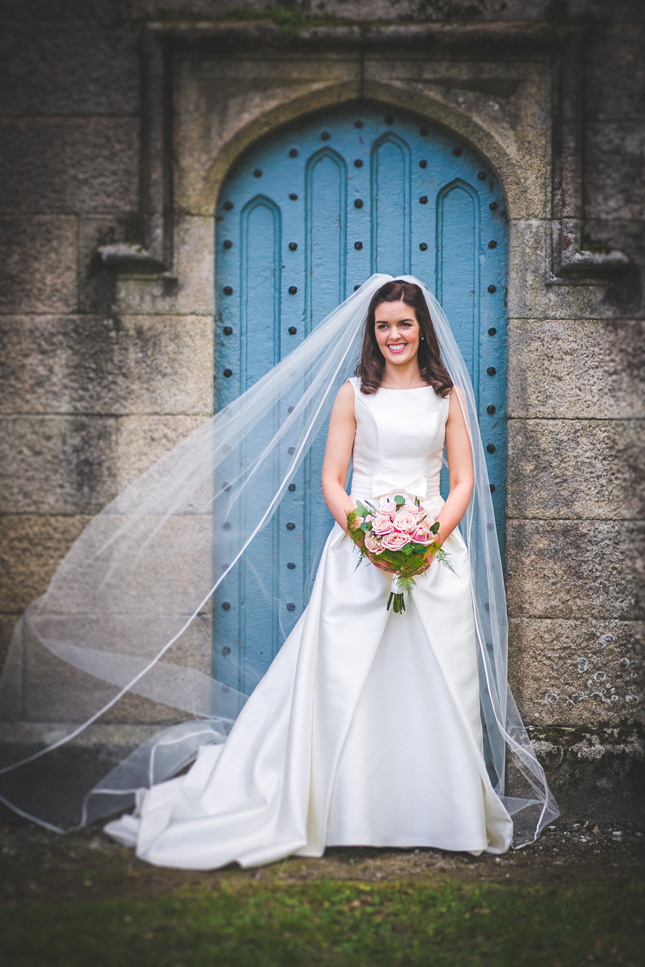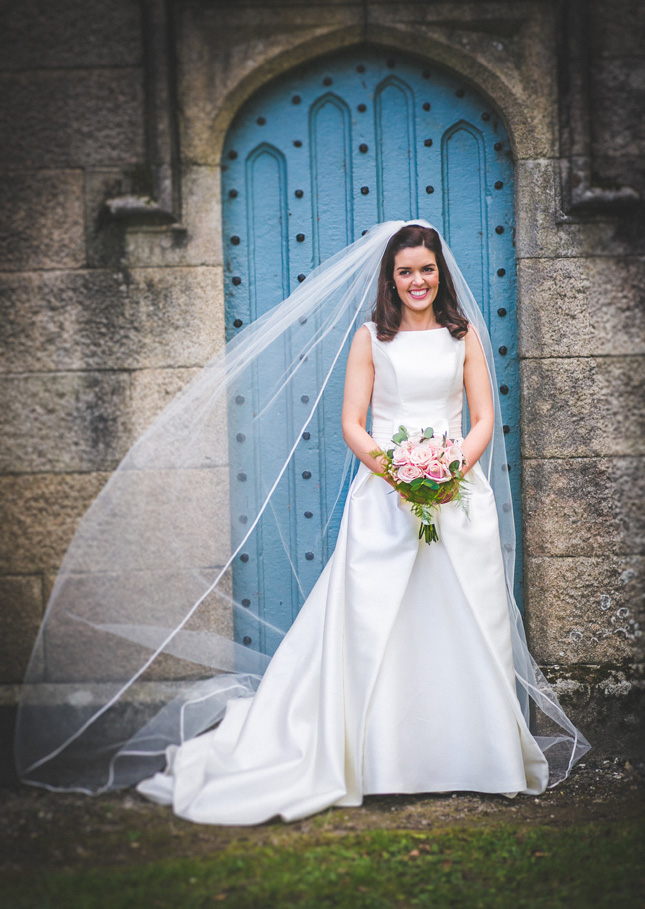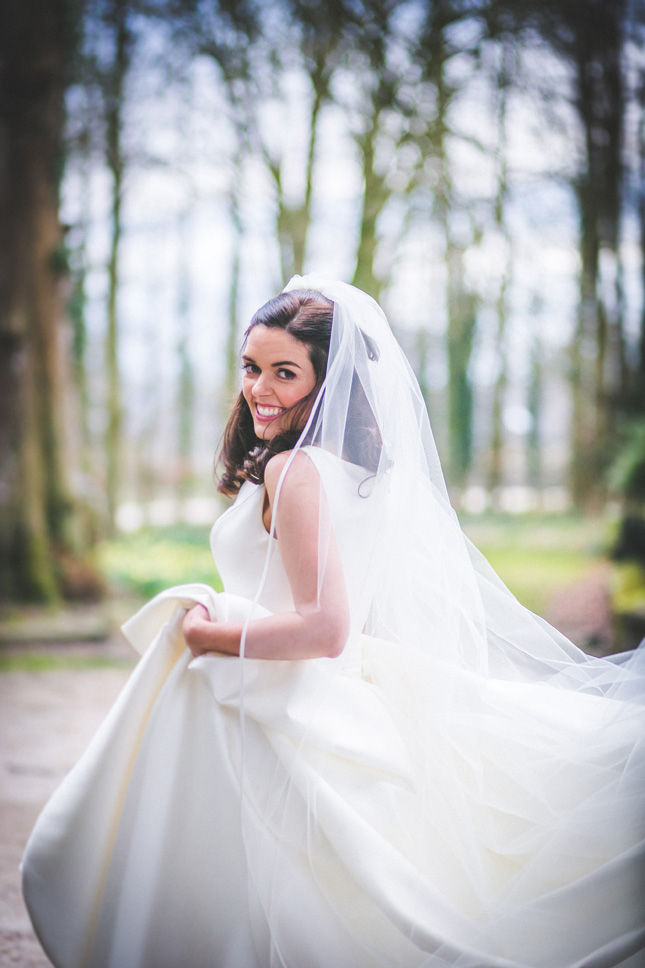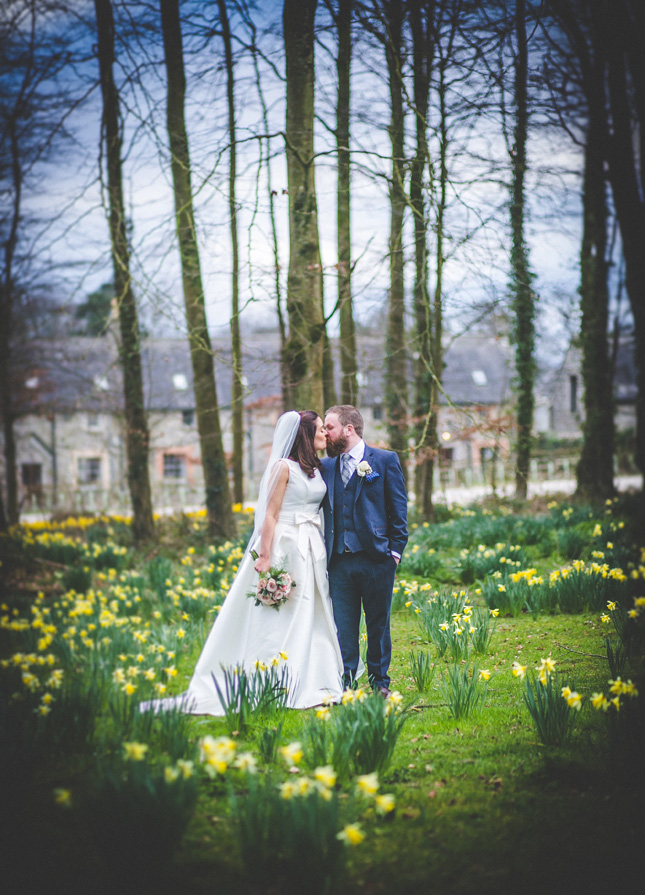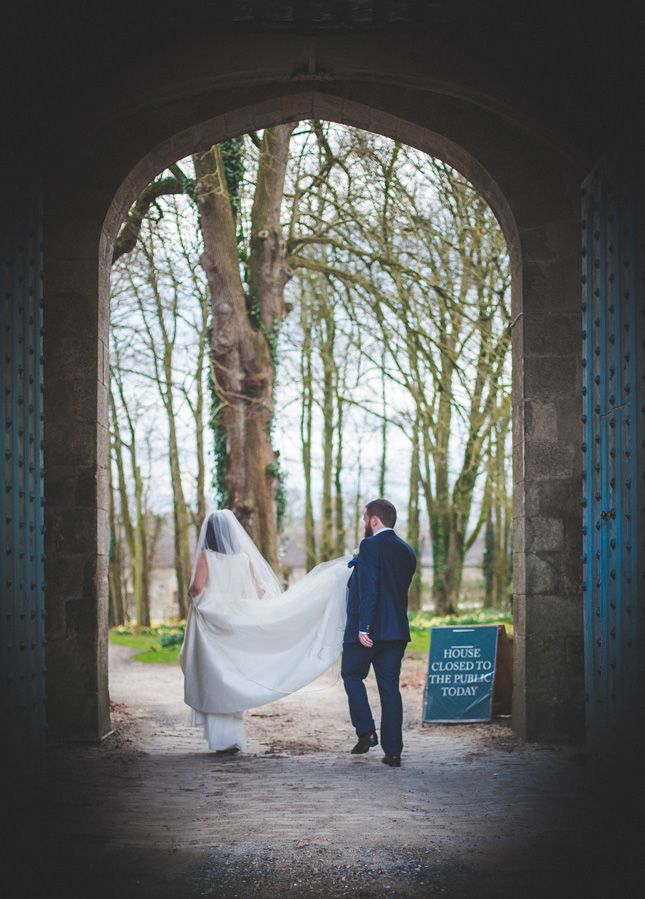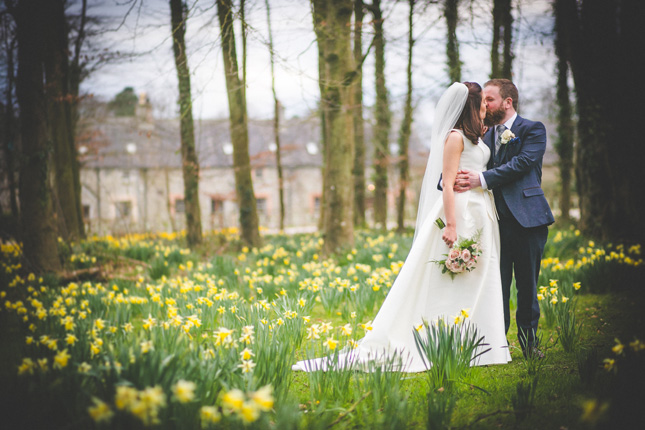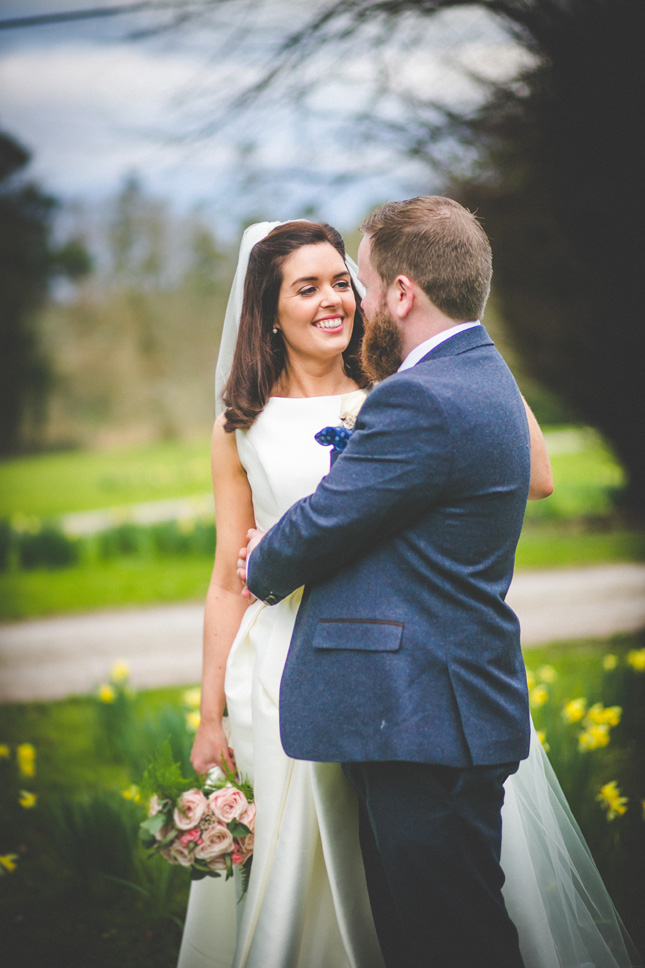 Even with those bumps, she wouldn't change anything about the day. "I guess you could over-analyse the day and pick holes in it but overall we were delighted with how it all went and were so thrilled to have close family and friends there to help us celebrate."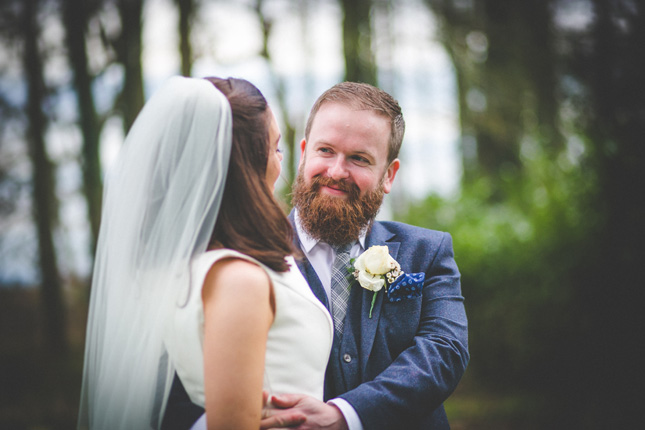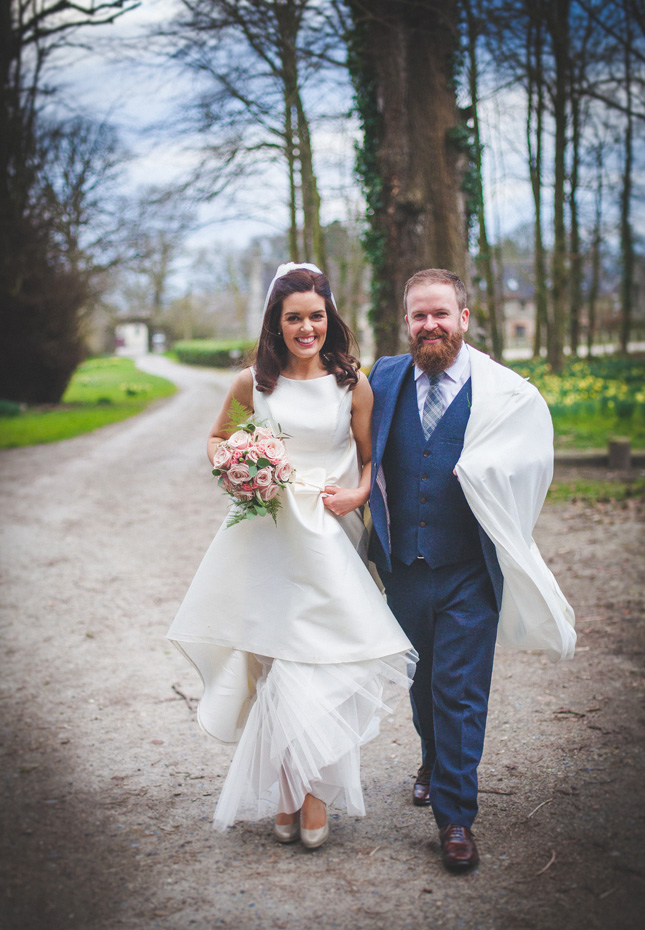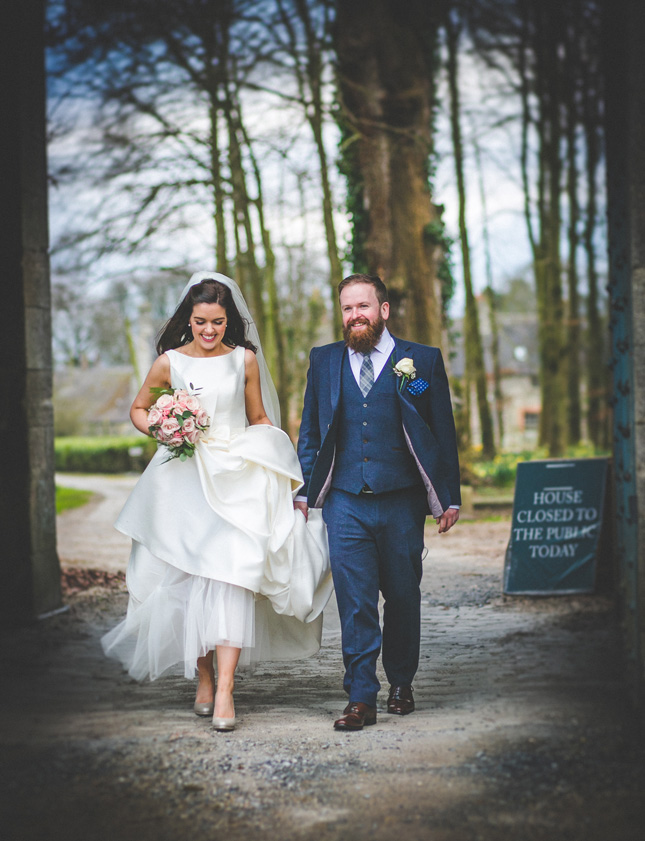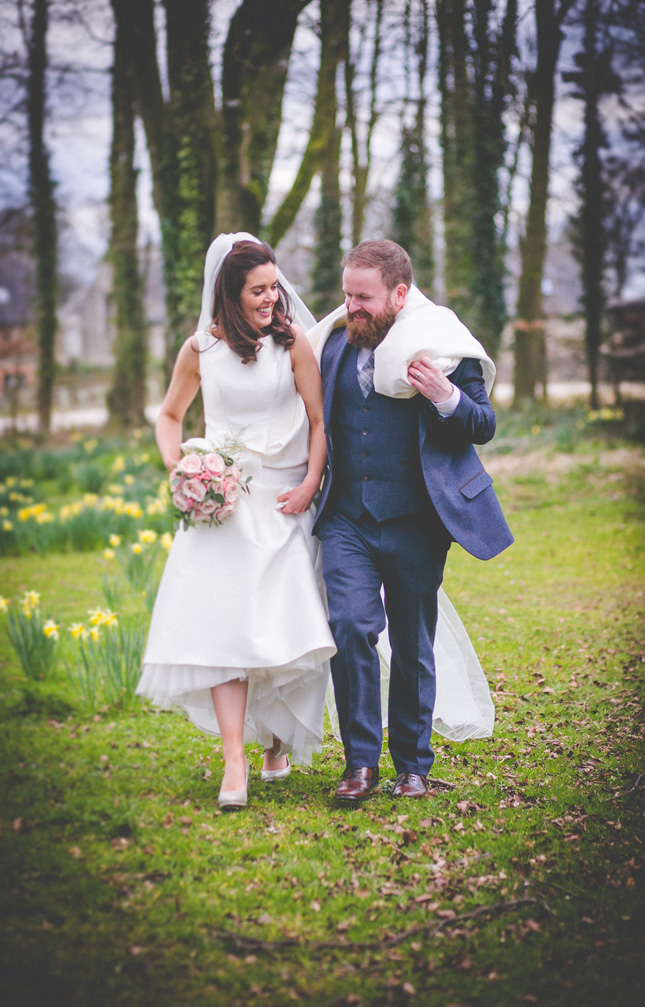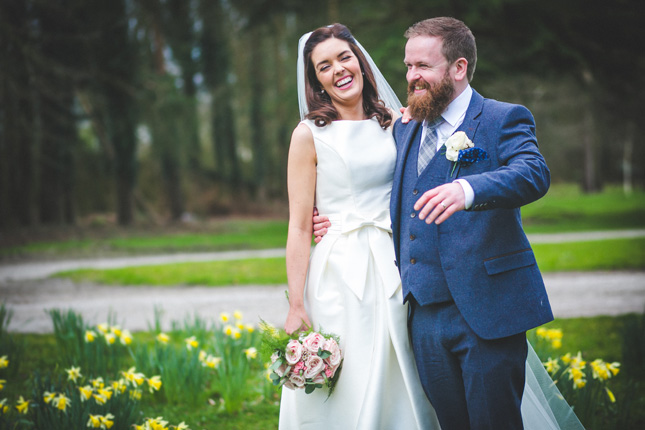 Their advice for other couples is to heed everyone who tells you the day will go by in a blur! "I know everybody talks about how fast the day goes and it really does. Also there may be small things that don't go exactly to plan but it is really important to let go of the notion of perfection. If anything, those hiccups make great funny stories after the day. It is so important not to lose focus on what the day is really about and to enjoy it all." Well said, Grainne!