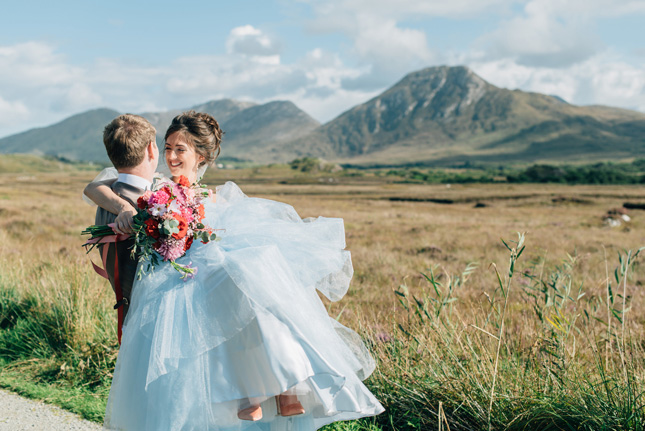 Aoife and Mark's wedding at the Renvyle Hotel in Co Galway came about from a love story that started in the west! The couple are from Castlebar in Co Mayo and had been friends since they were teenagers. It wasn't until three years ago that Mark asked Aoife on a date. "He asked me on a date to Inis Bofin (an island off the coast of Connemara) and we realised there could be more to our friendship," says Aoife.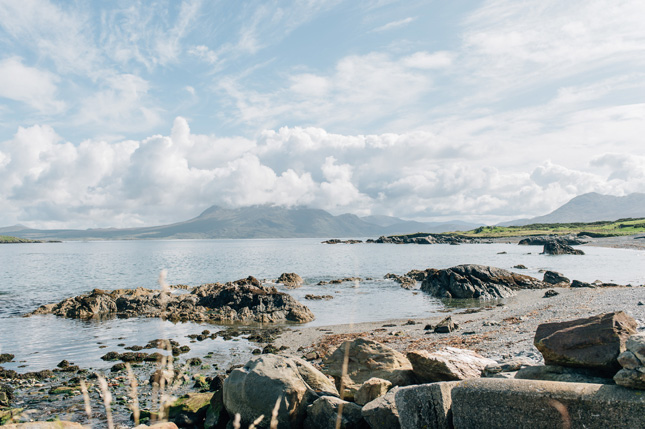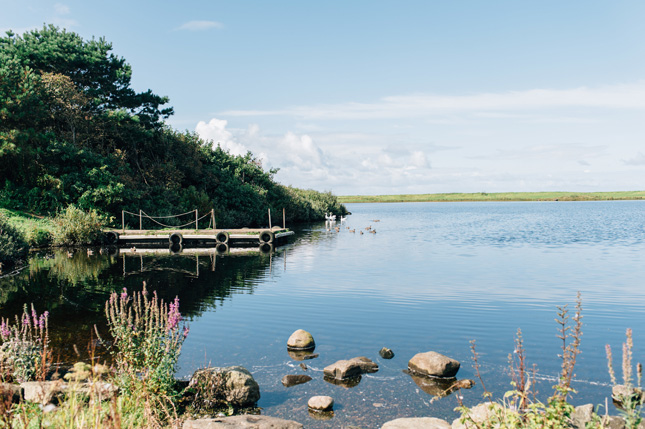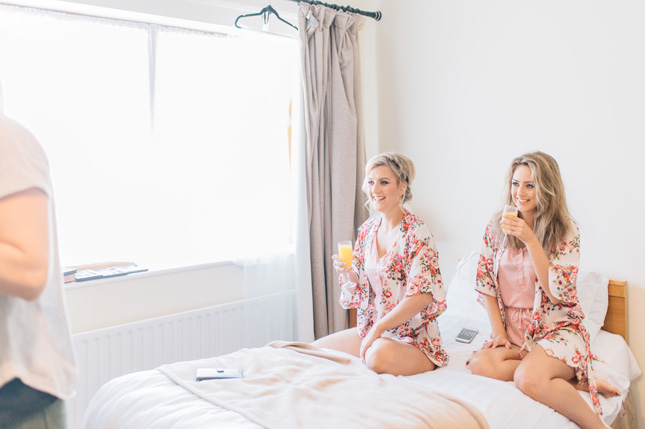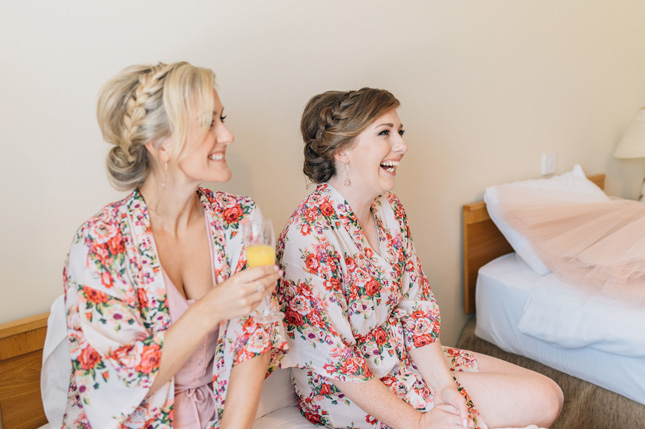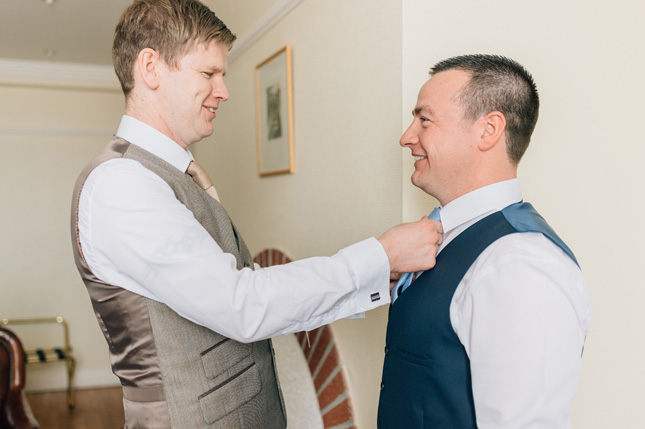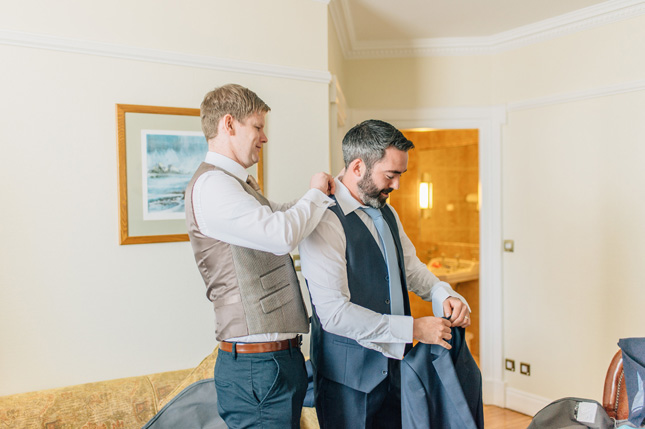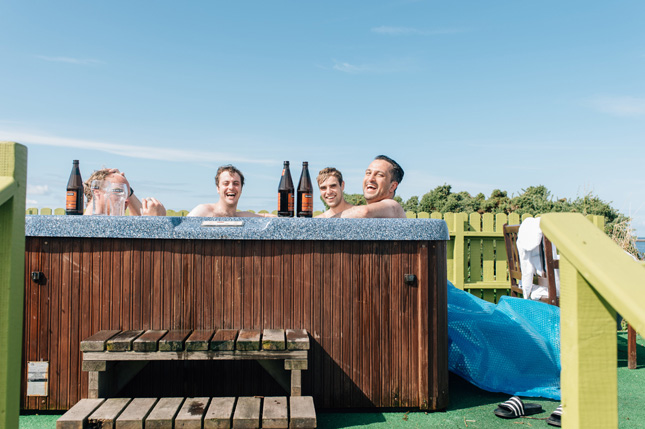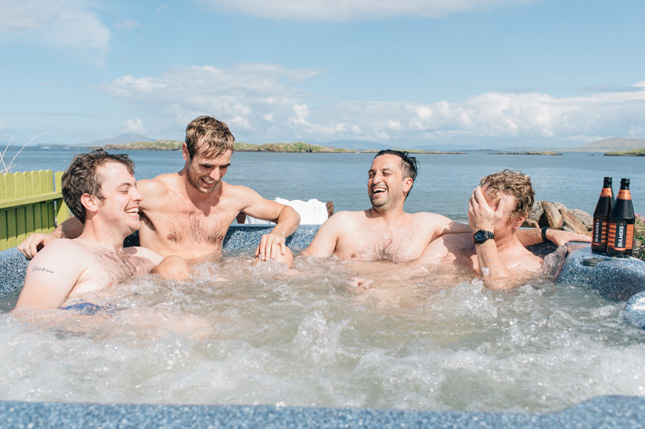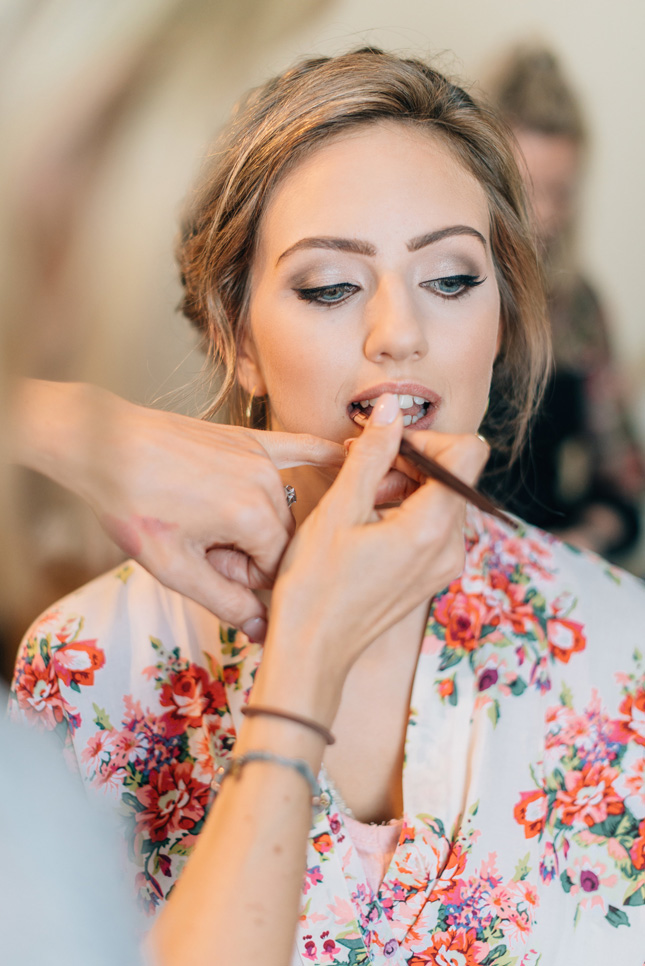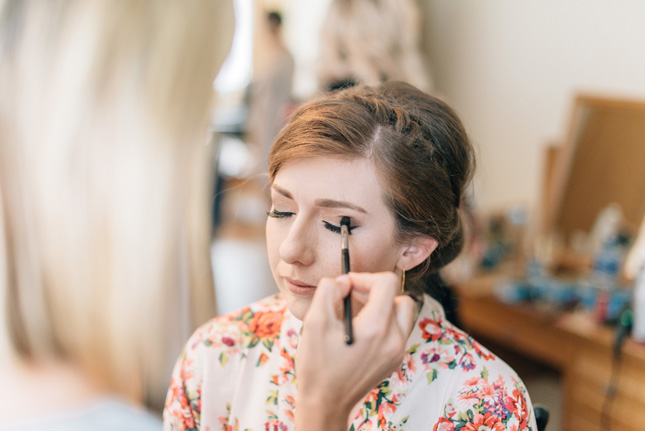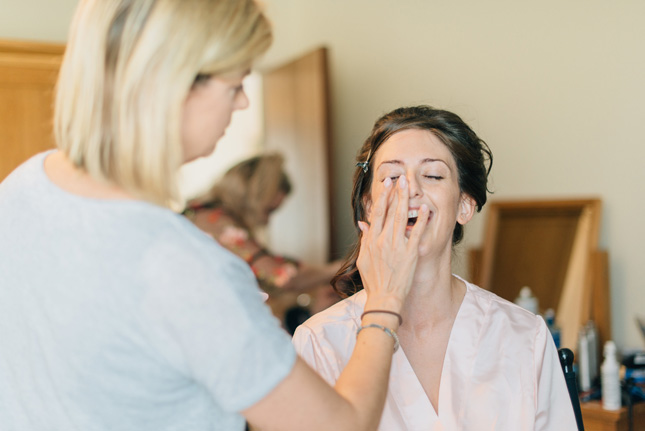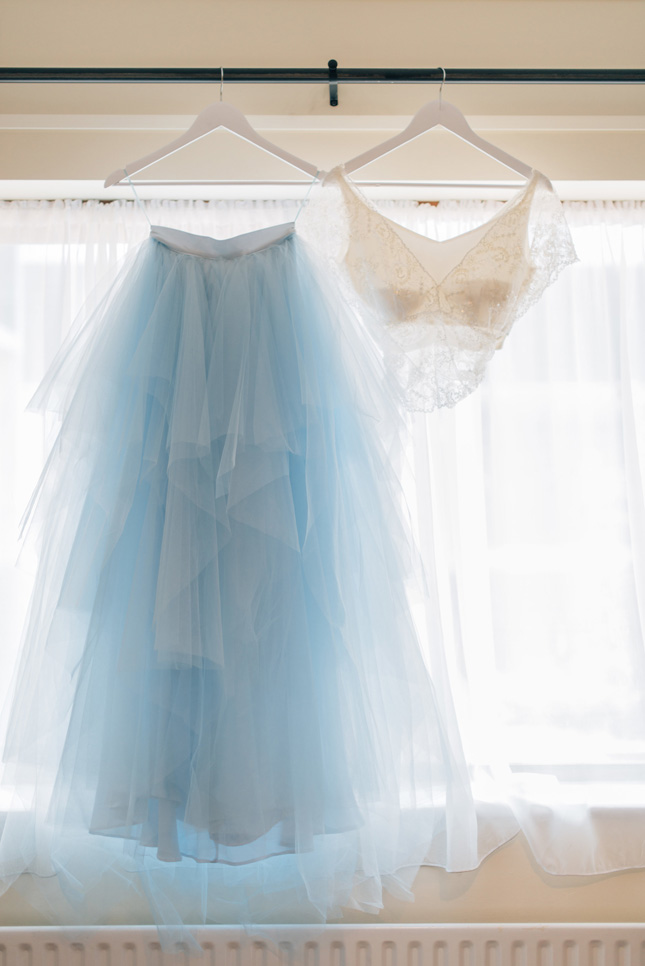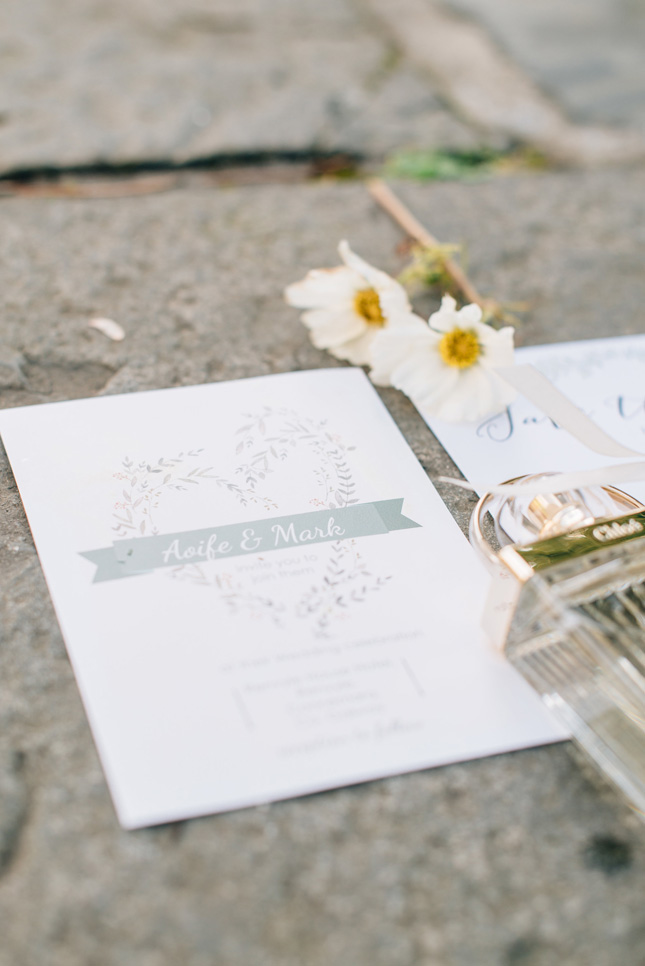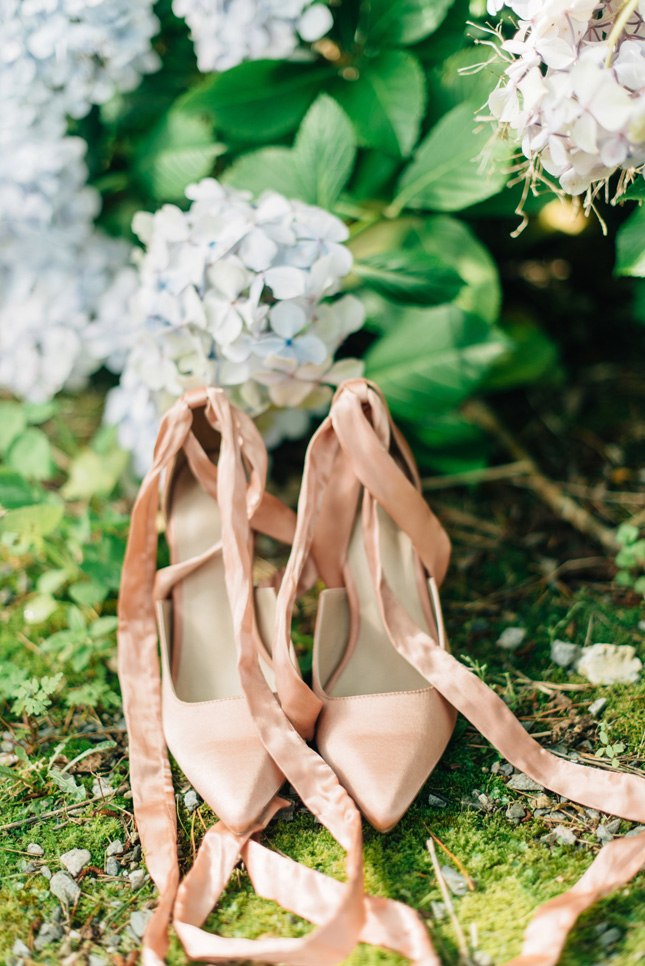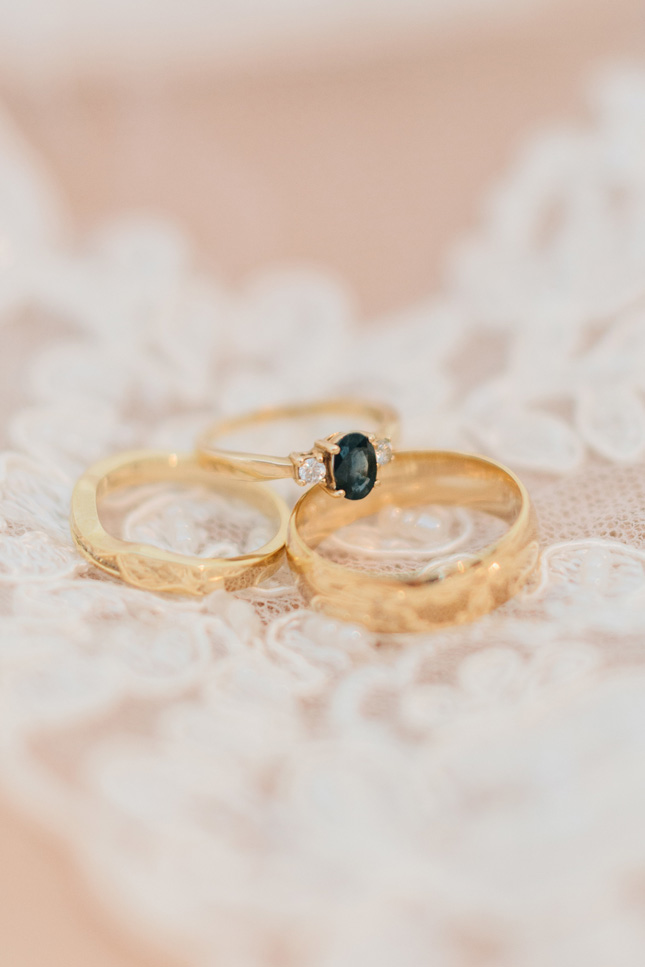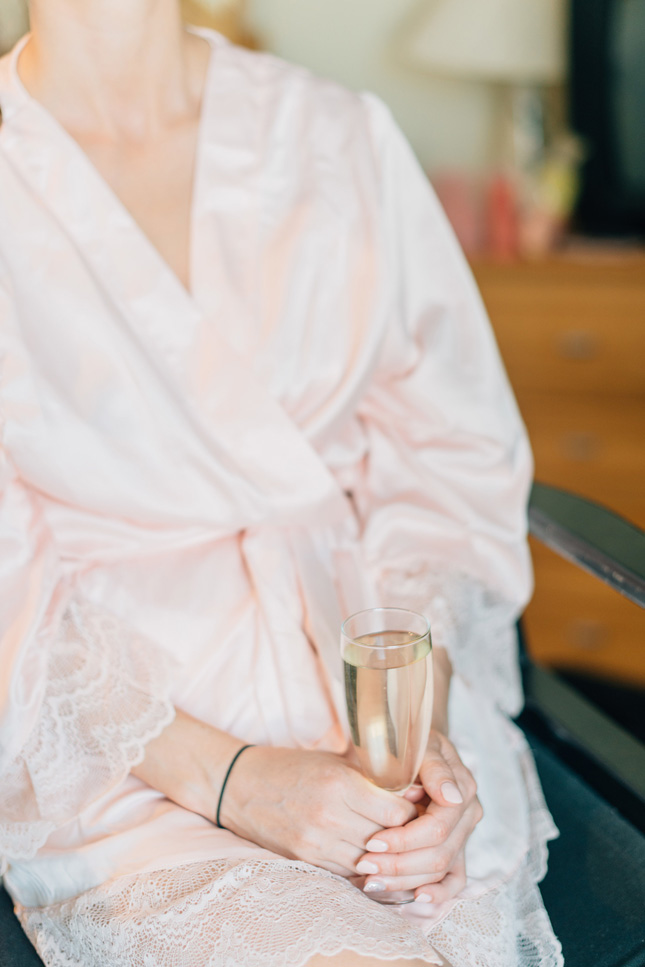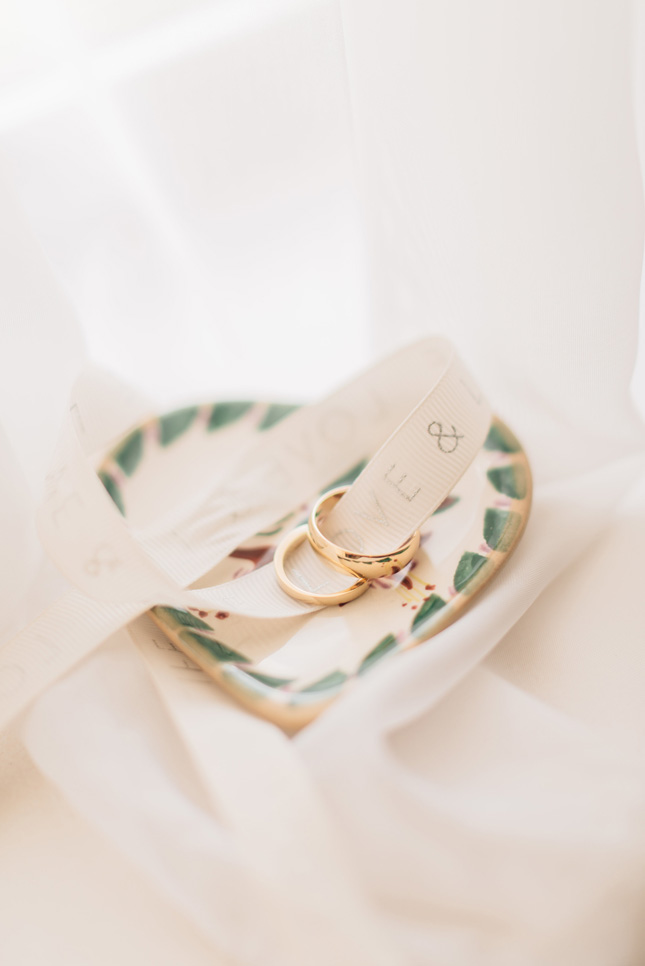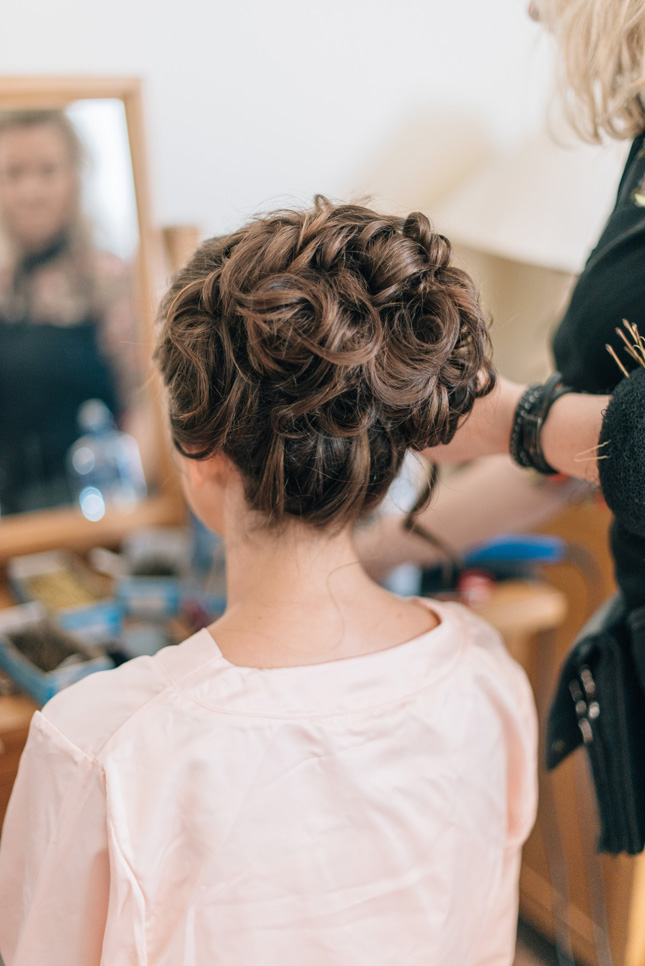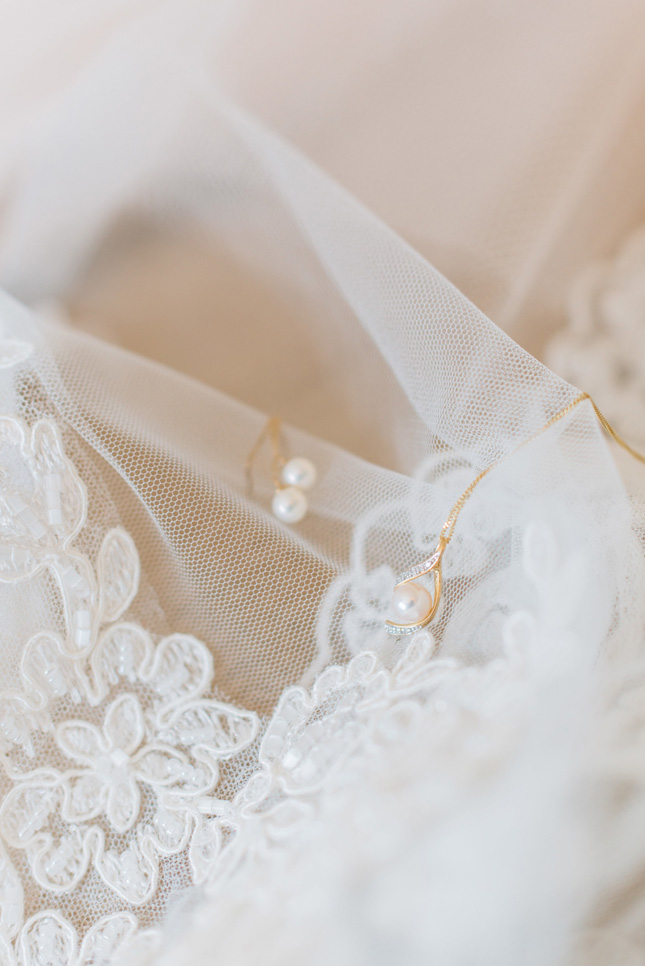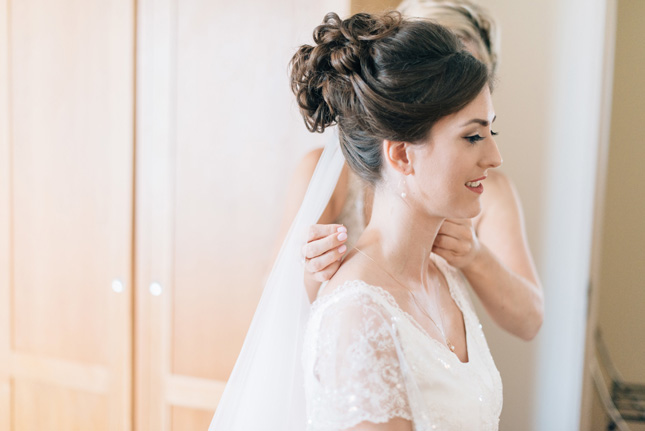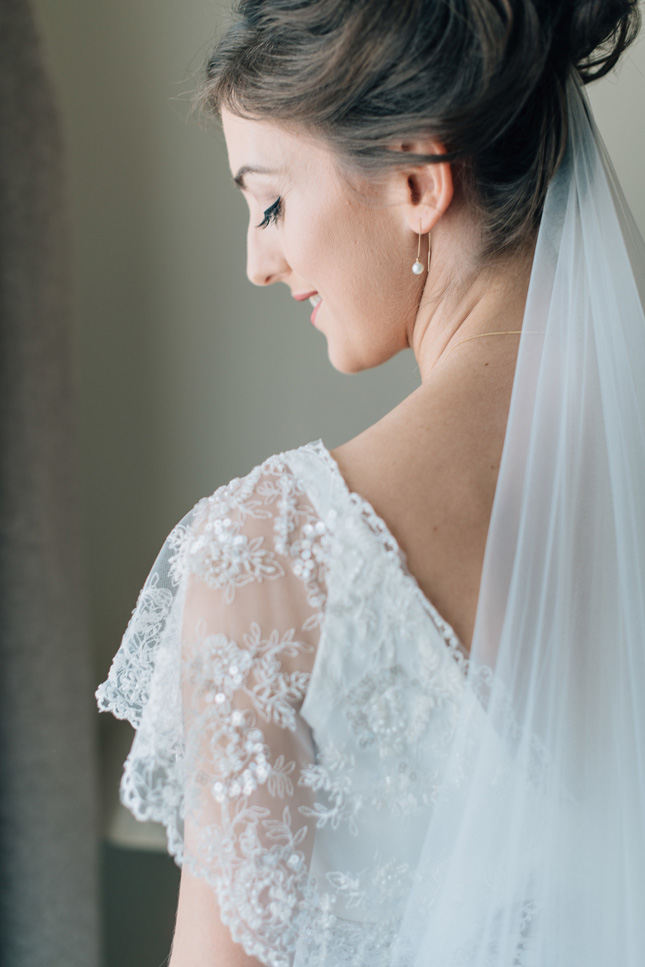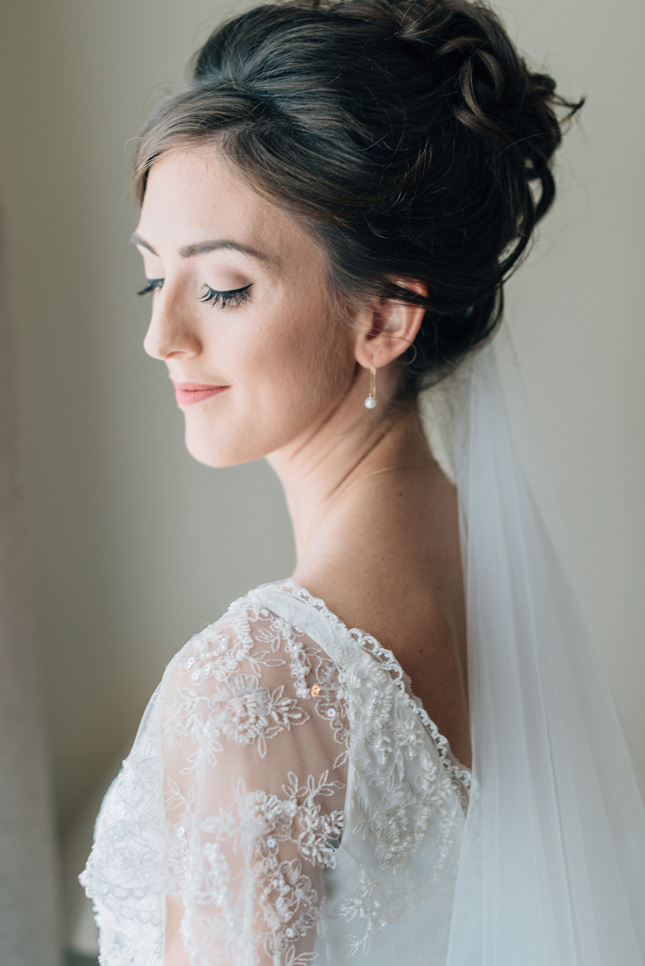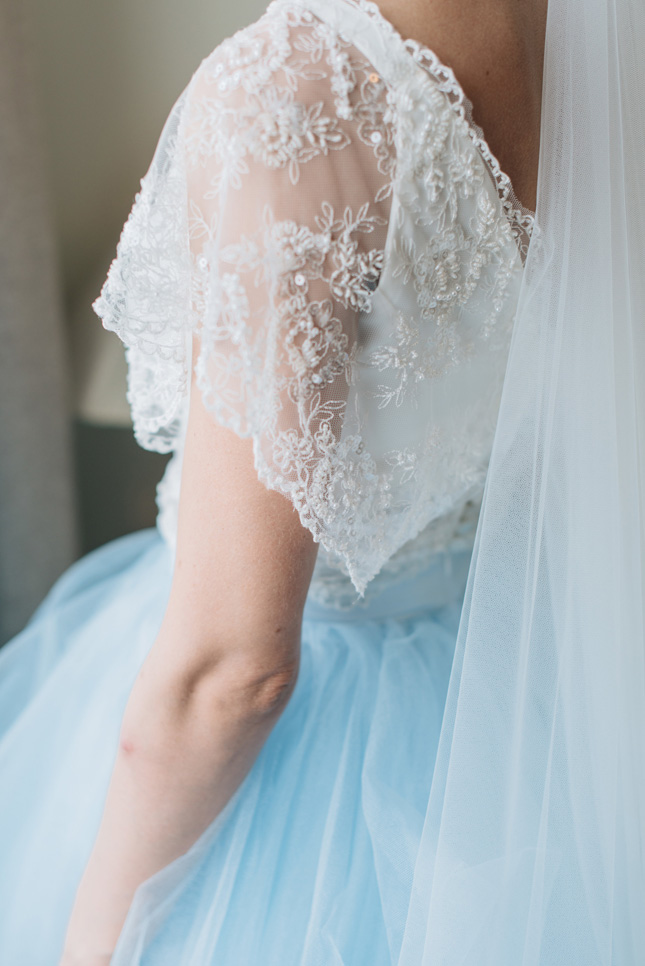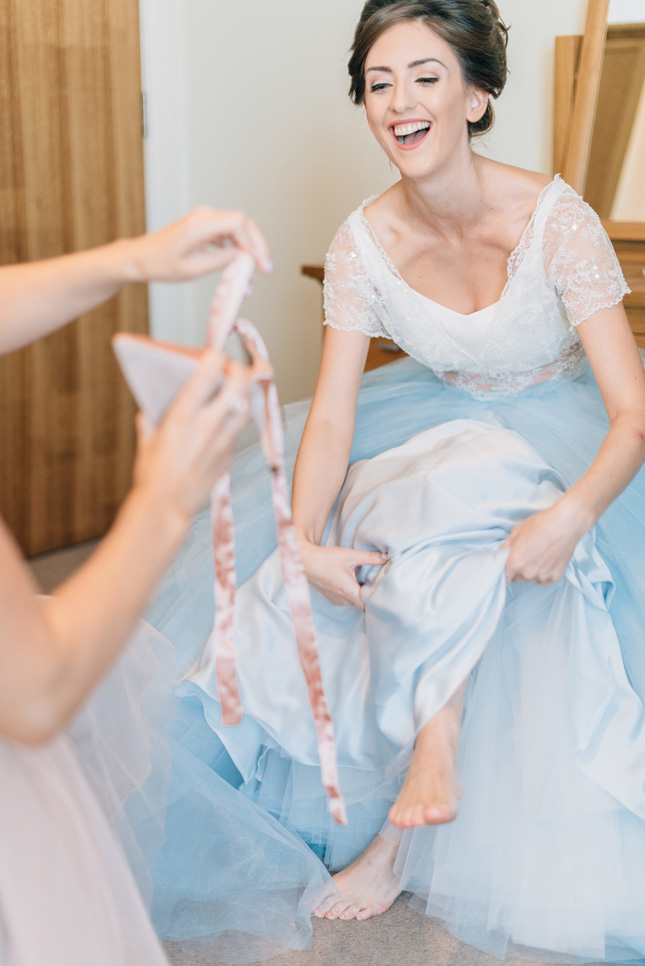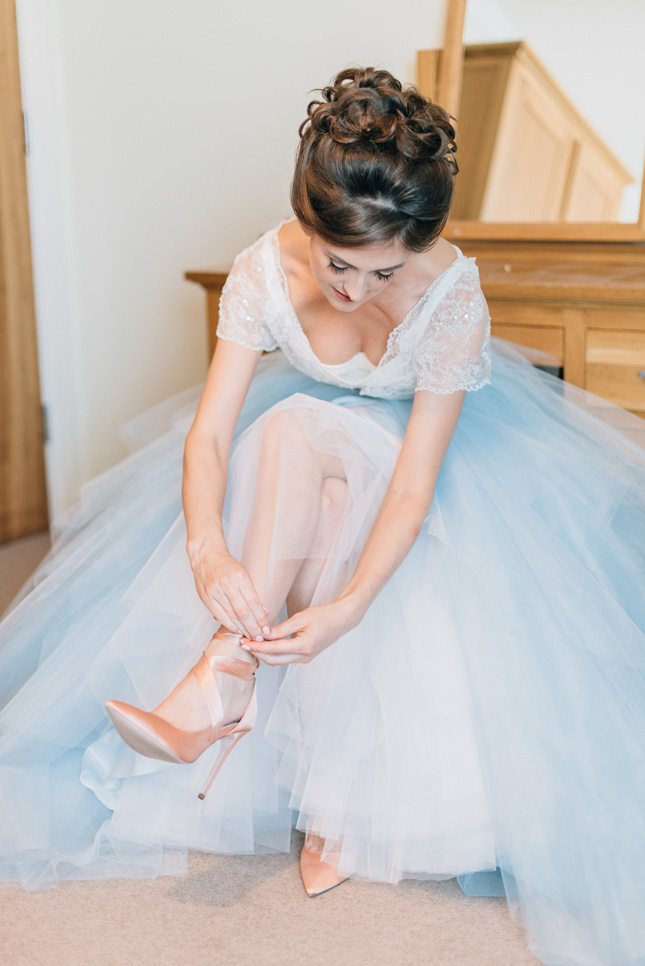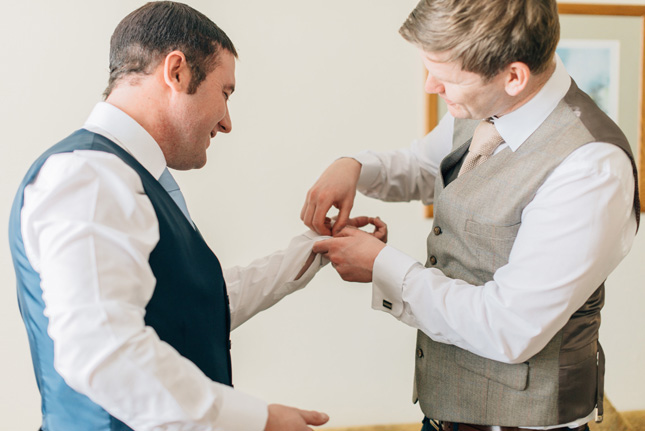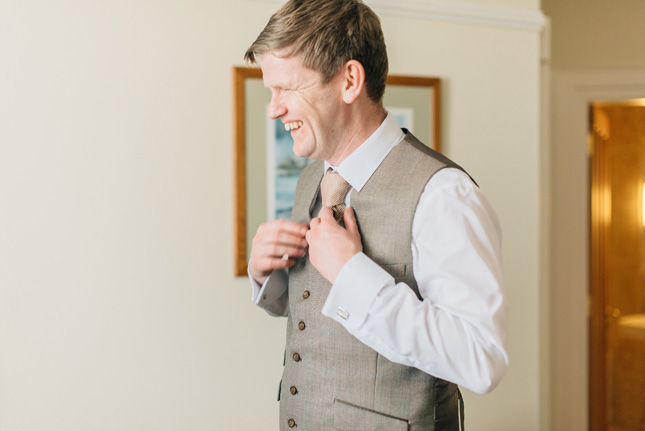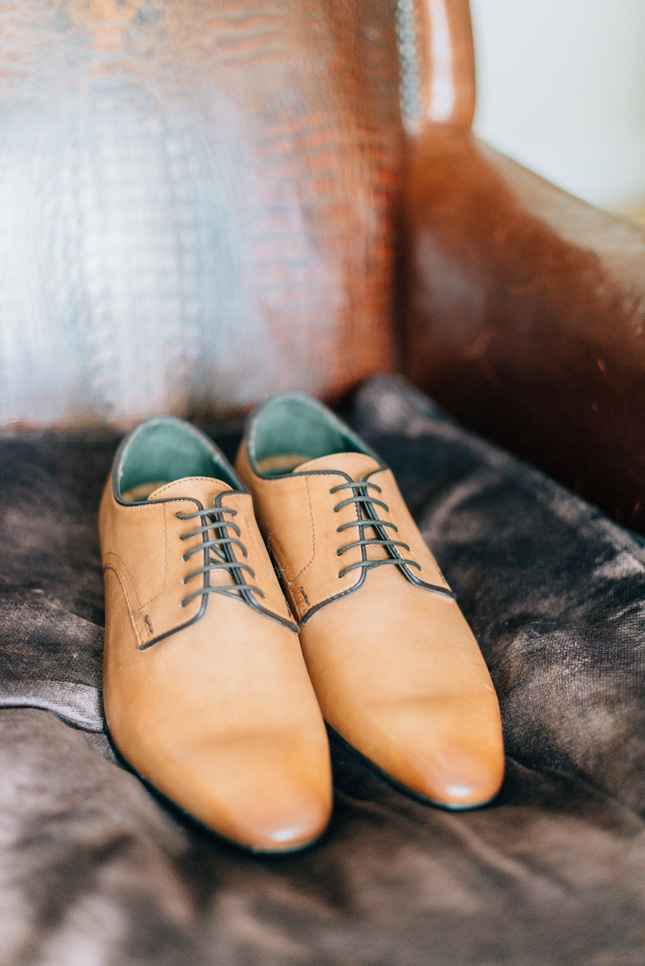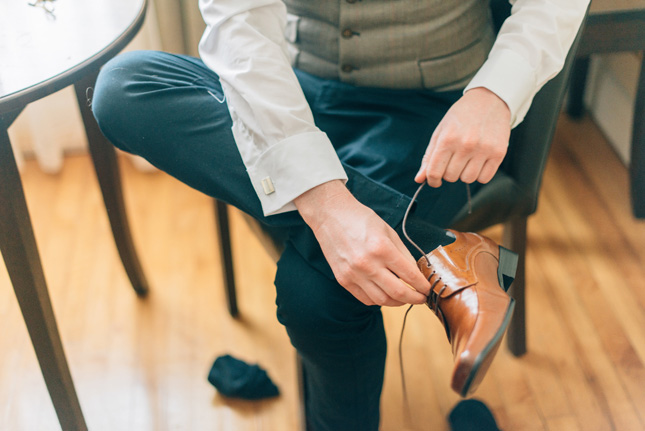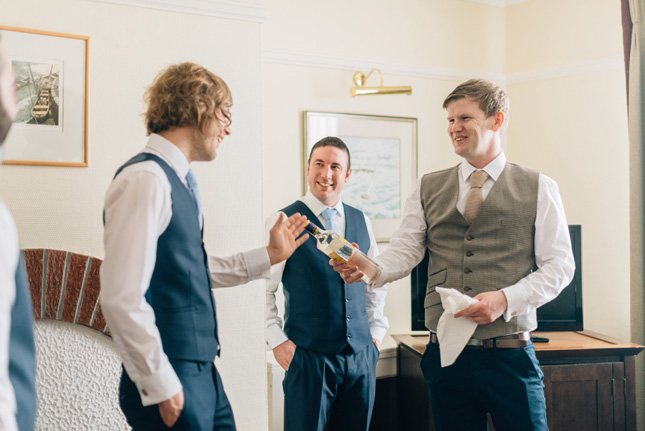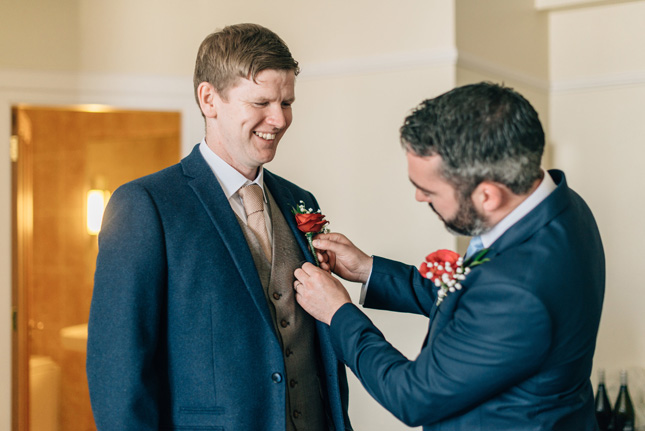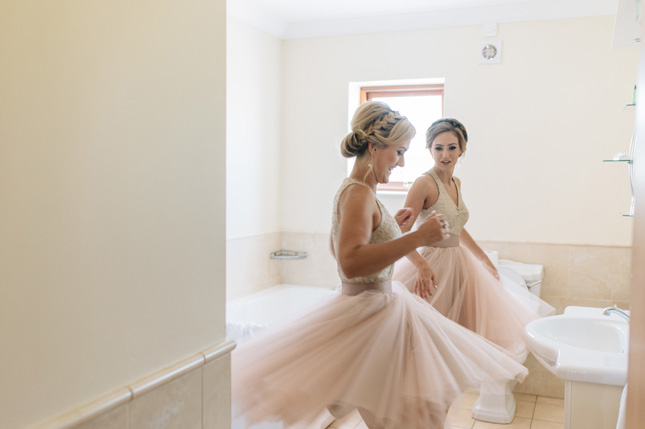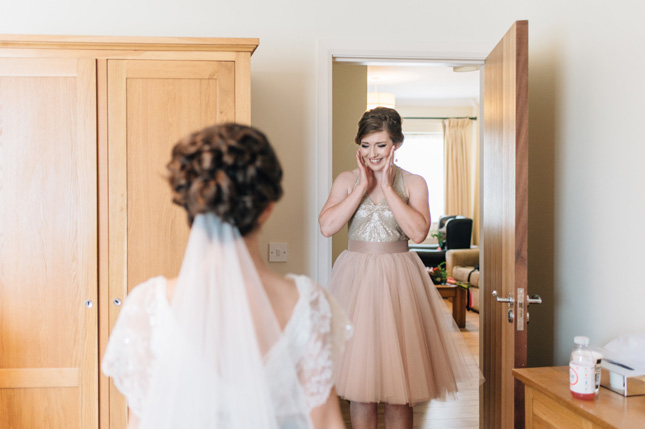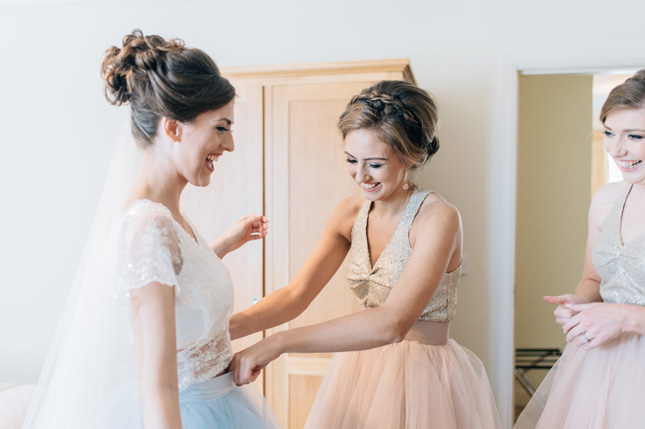 Mark chose a beautiful sapphire and diamond trilogy ring for Aoife, and proposed on top of Skafell Pike in the Lake District in England. "He had been joking about it for months so when he finally went down on one knee I didn't believe him and pushed him over. I had walked ahead several paces before turning around and realising he was still kneeling and wasn't joking!" laughs Aoife.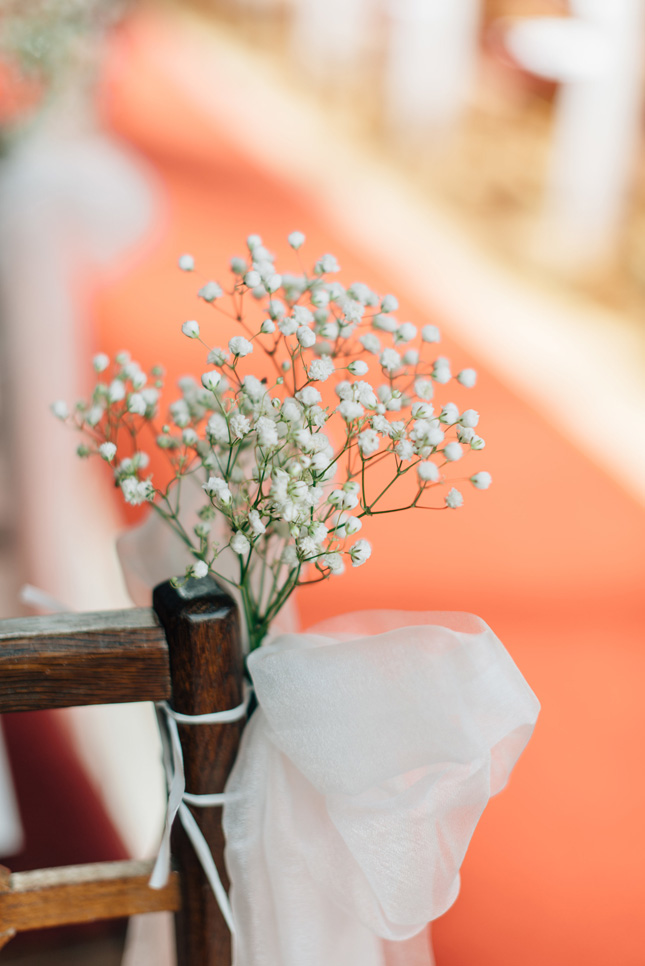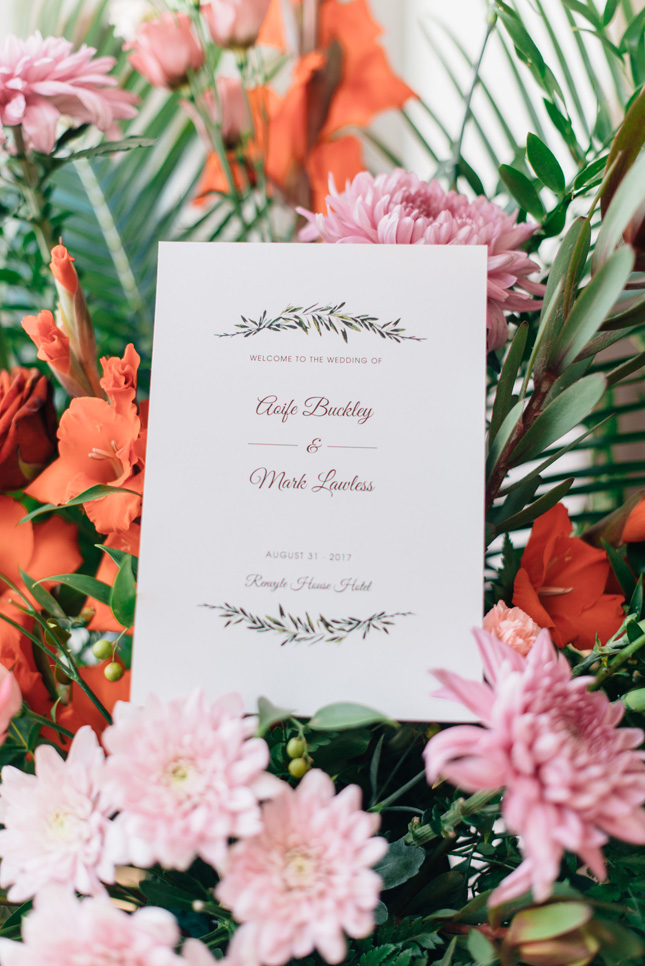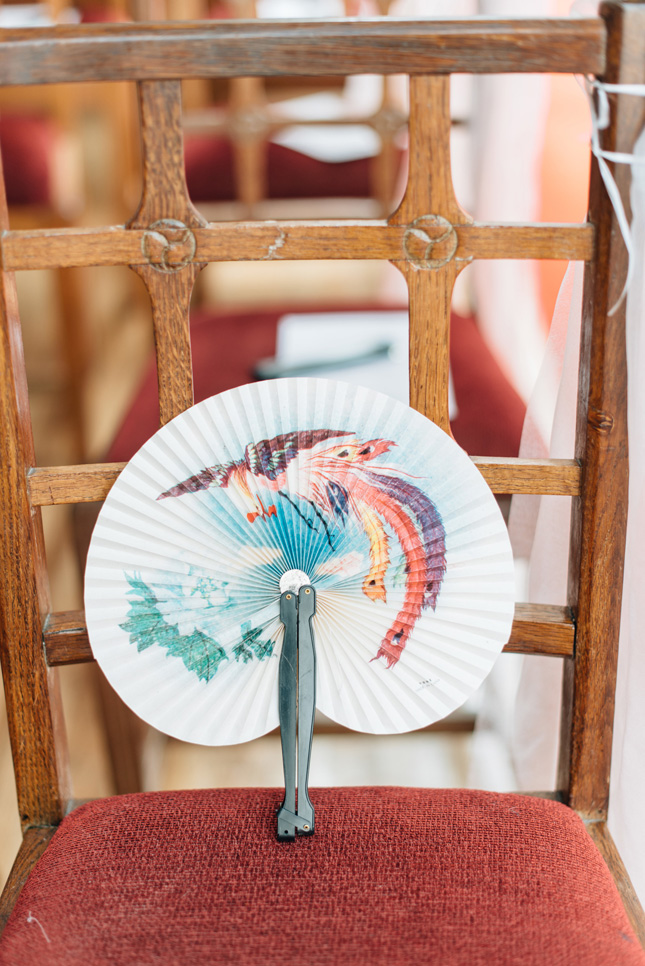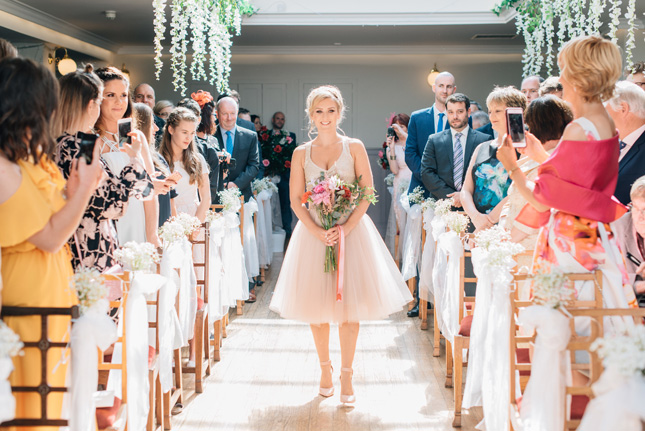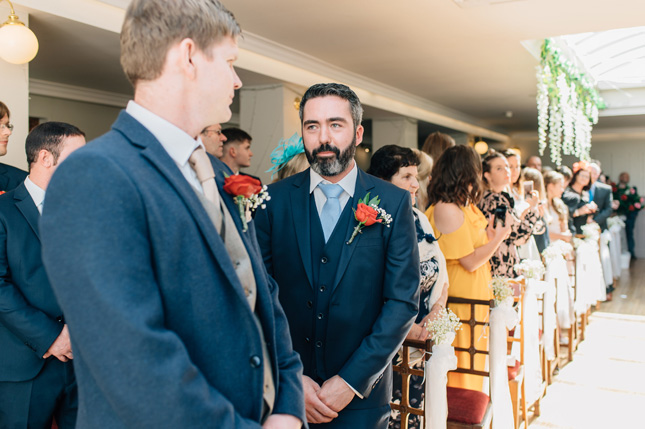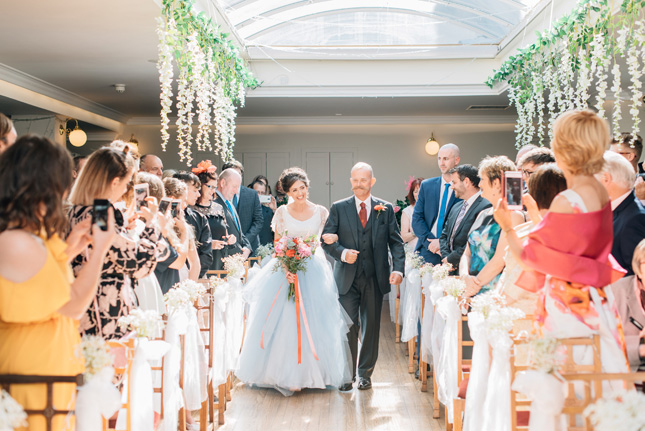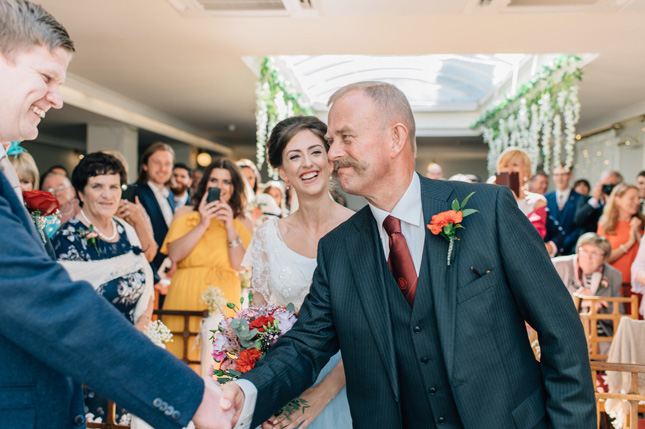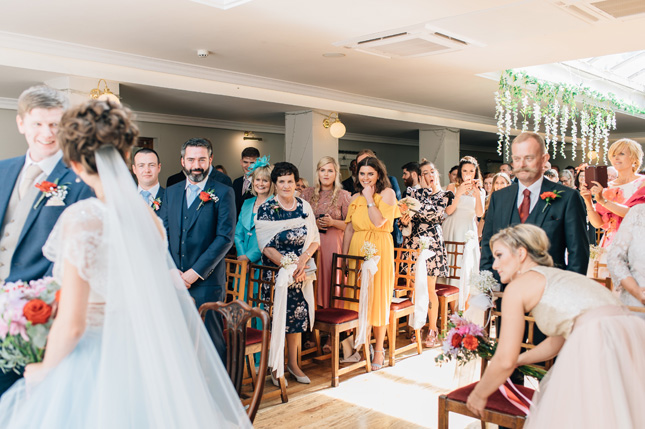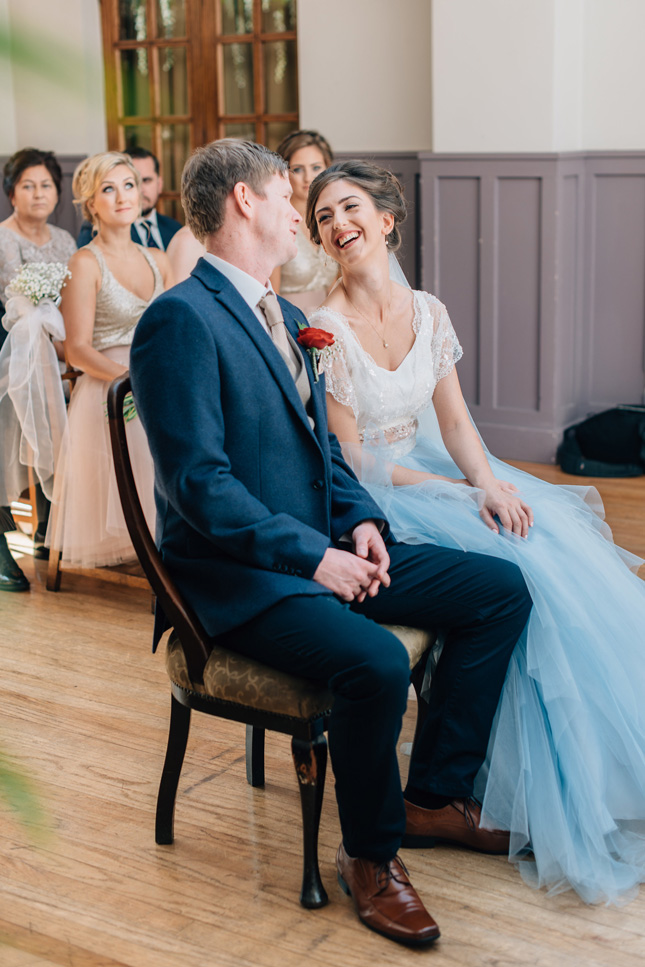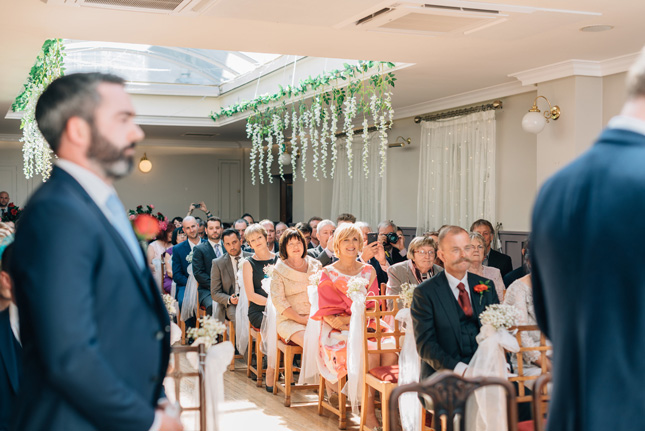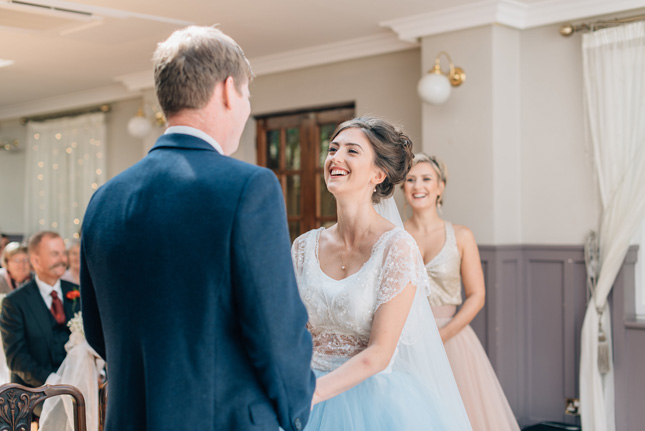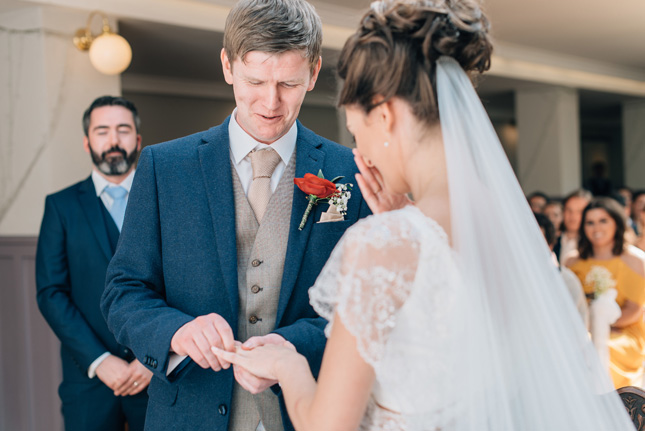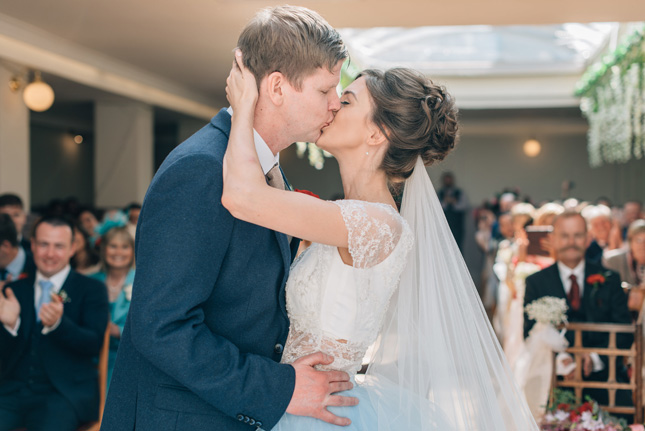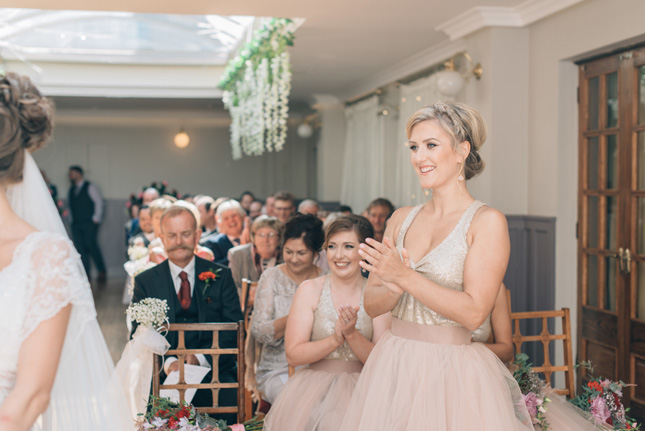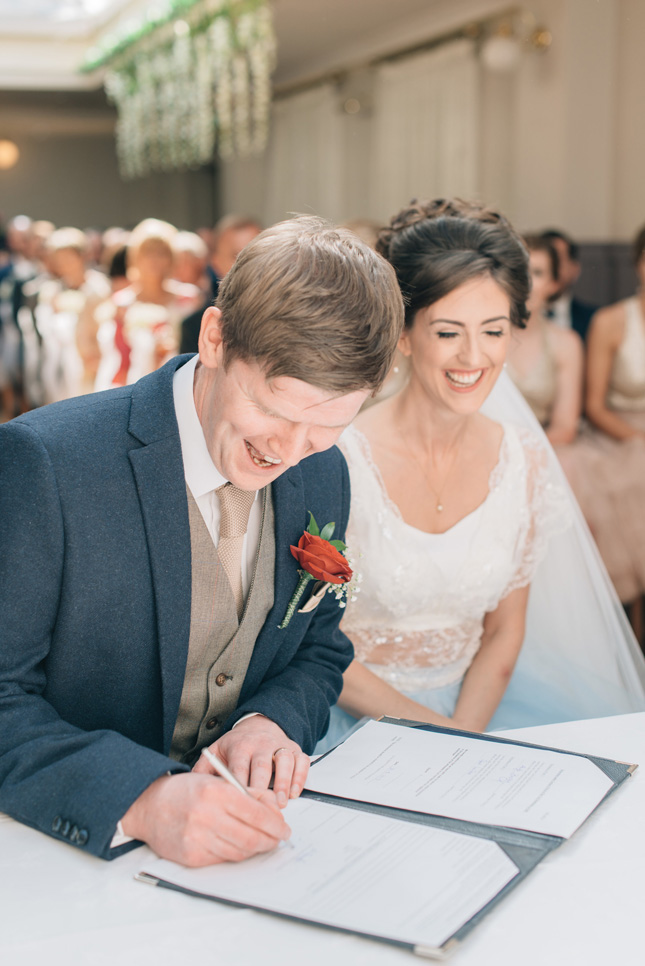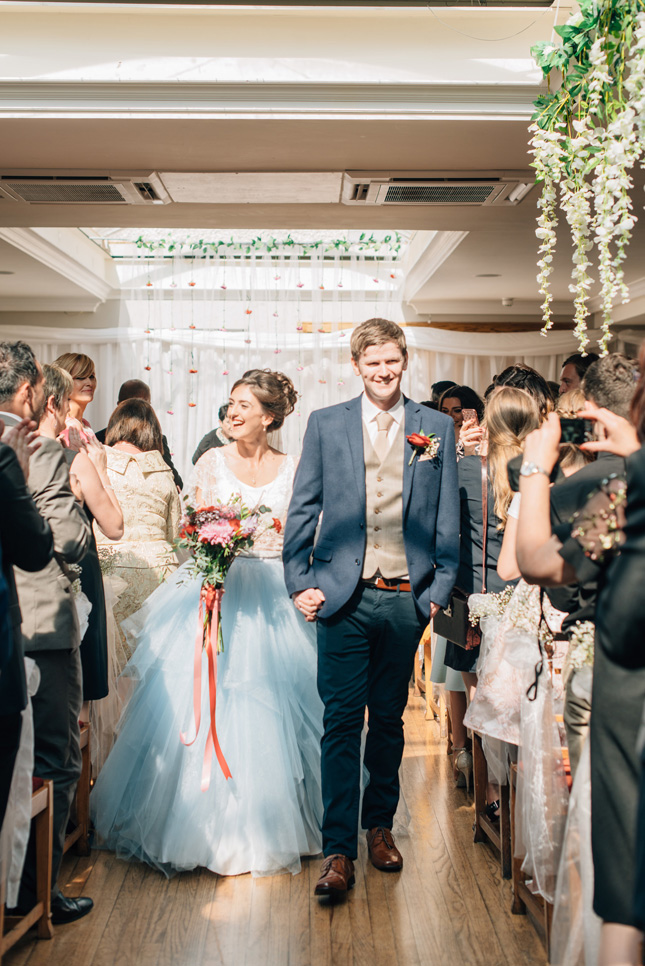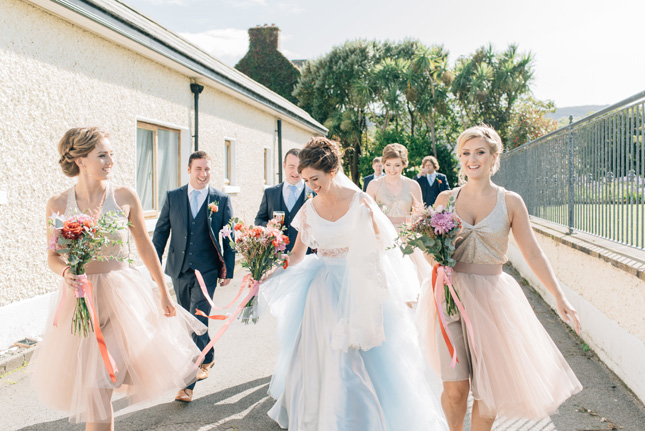 They started planning looking for a relaxed venue, close to home, that would highlight the beautiful scenery in the west, and they found exactly that in Renvyle Hotel on the border of Galway and Mayo. "You can see Inis Bofin, where we had our first date, from its shore," says Aoife. "I had originally envisaged our wedding ceremony in a conservatory or orangery but there are no such venues available in the West of Ireland that could cater for our guest numbers. The Courtyard Room at Renvyle Hotel has two big skylights that let natural light flood in, and Lorna, the wedding coordinator, gave us free reign to decorate it as we wished."
It was a family affair once they got to the Renvyle Hotel as Mark's mam created all the bouquets and bunches of tulle and gypsophilia to hang on the chairs, while the bridesmaids stayed up with Aoife to create a flower curtain to act as the ceremony backdrop.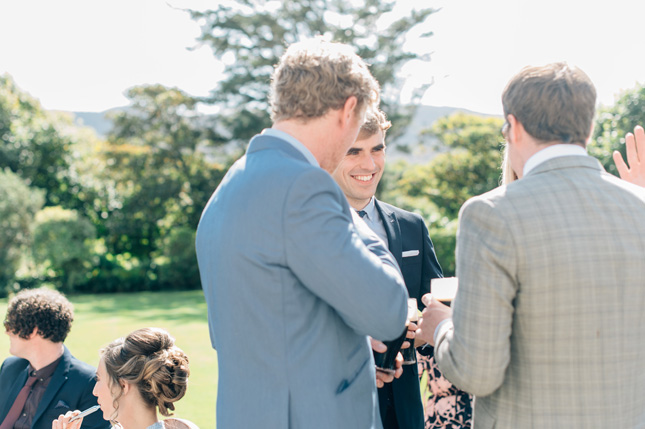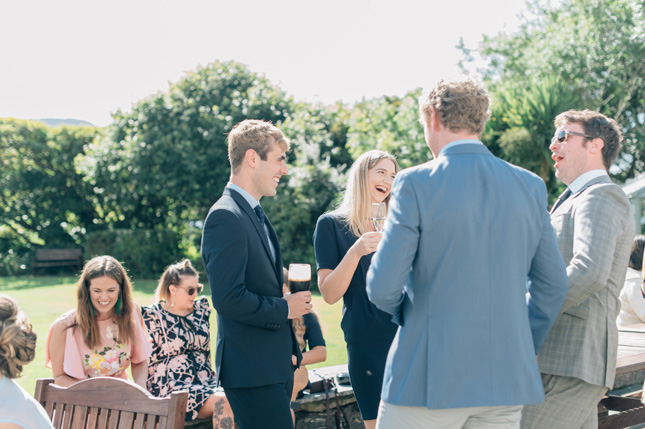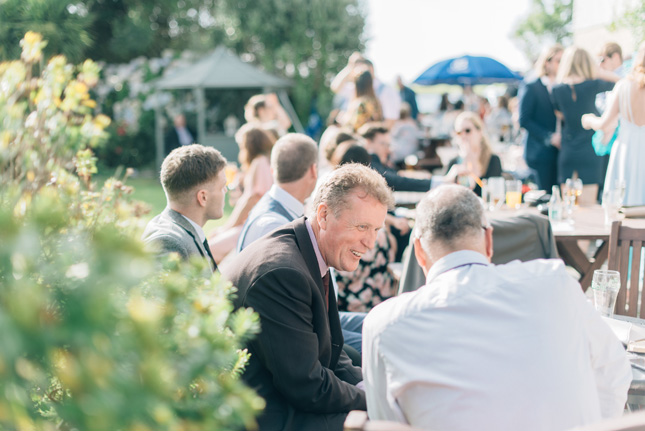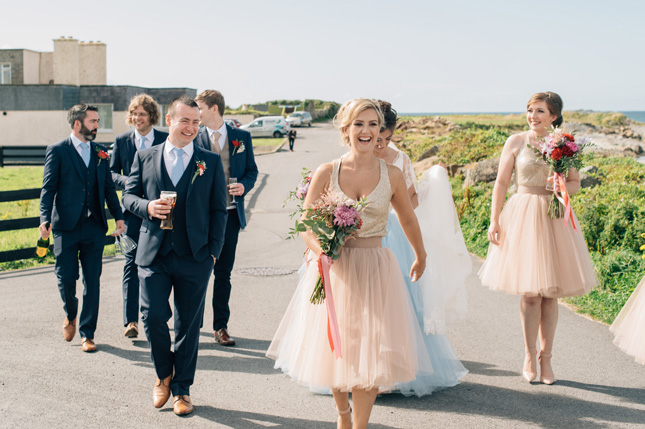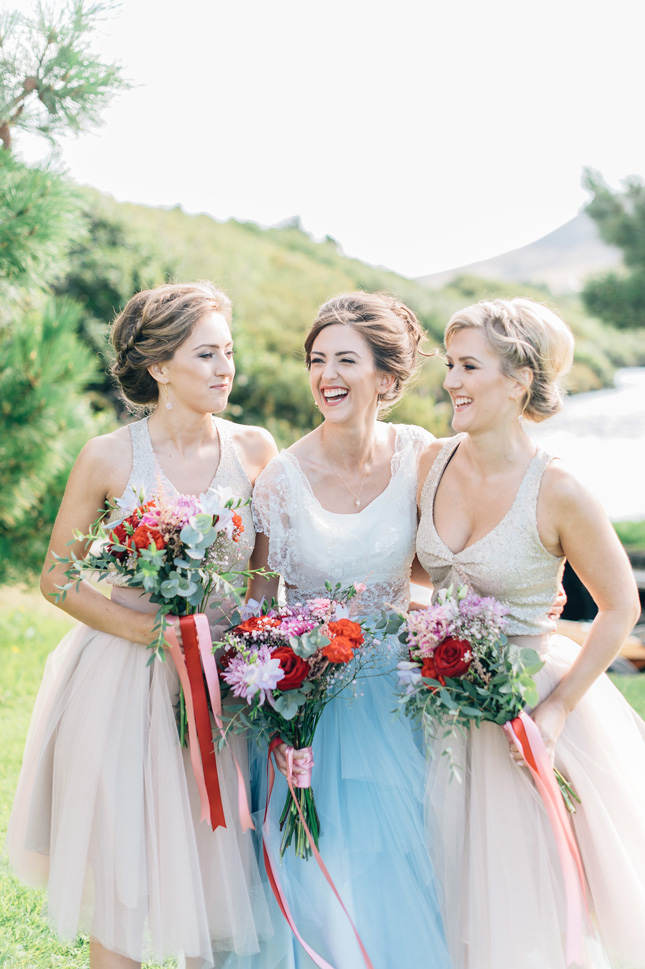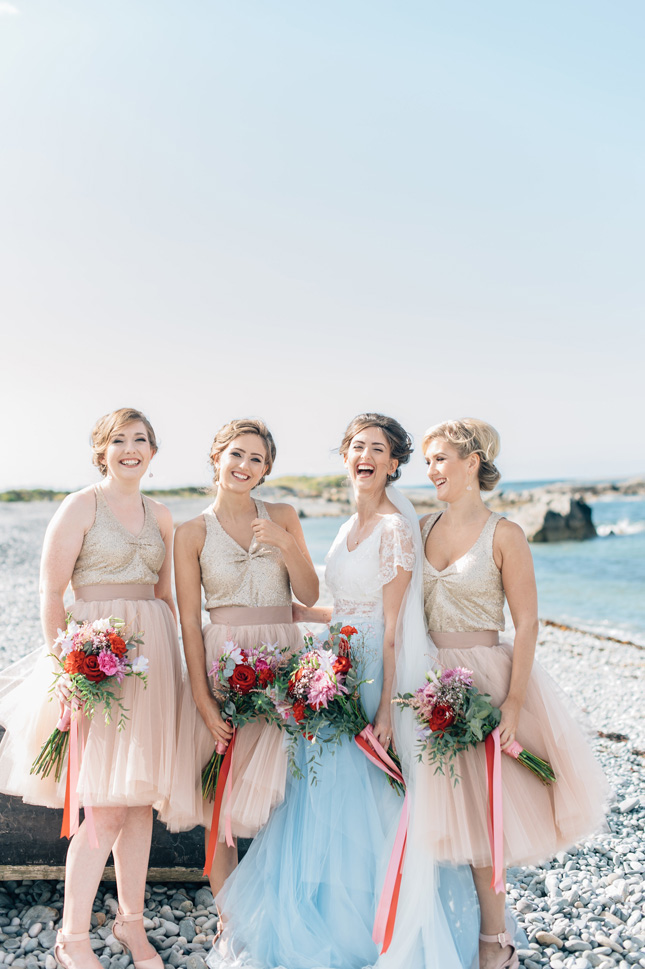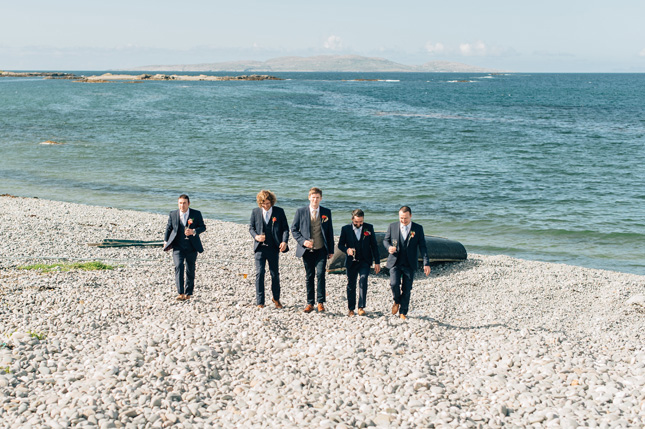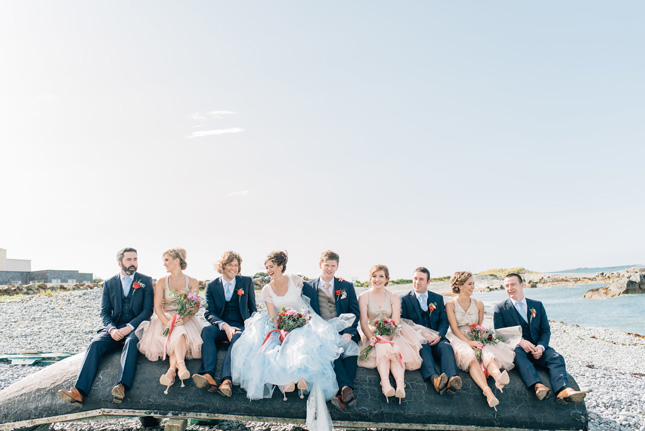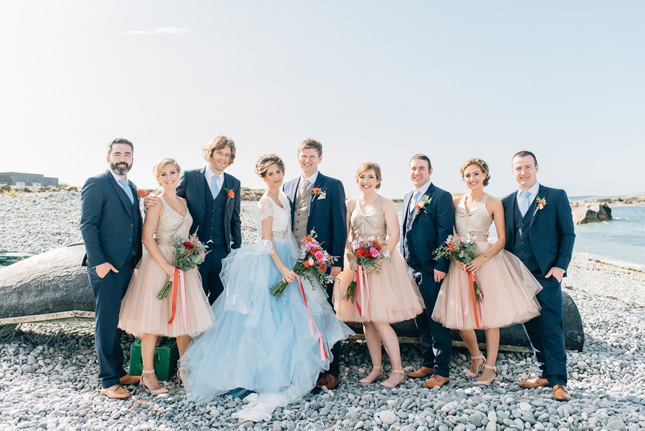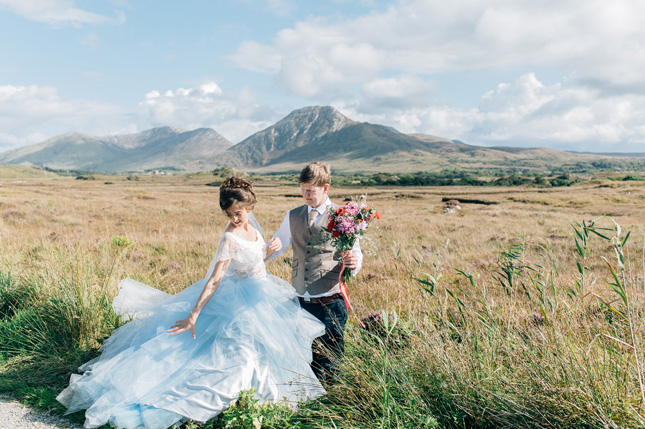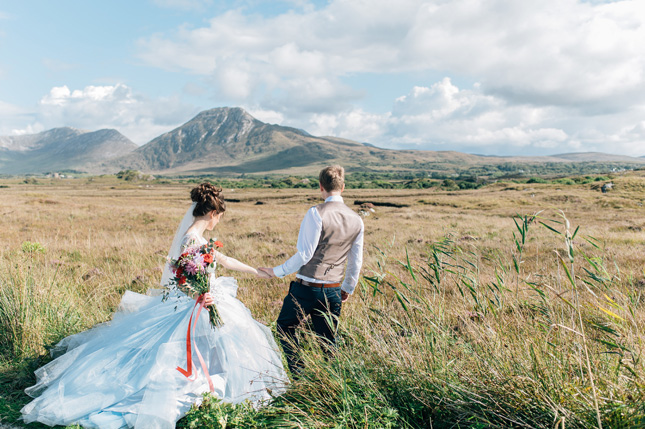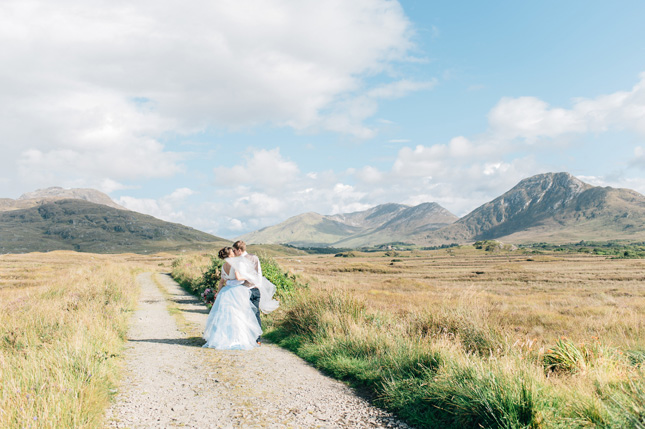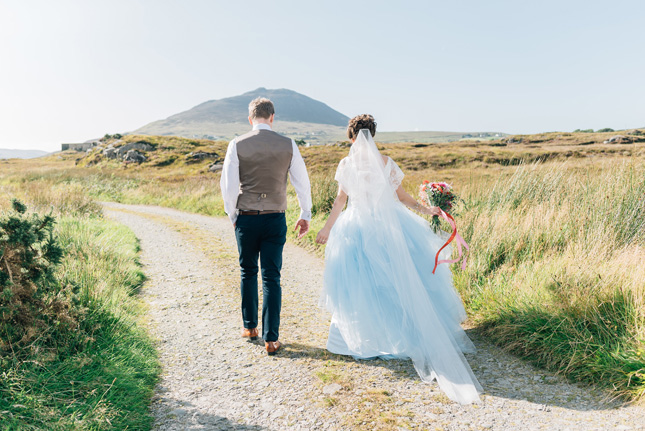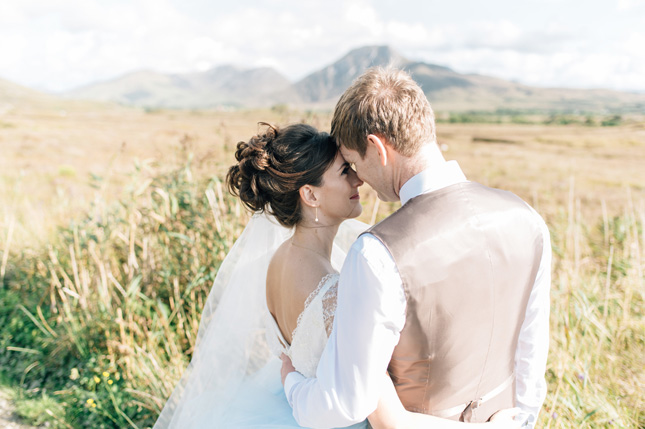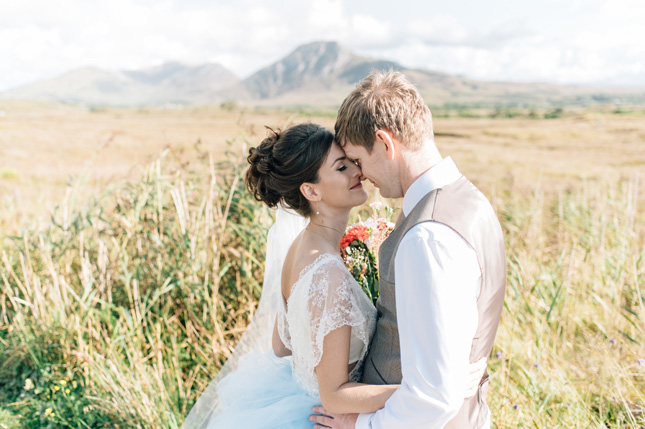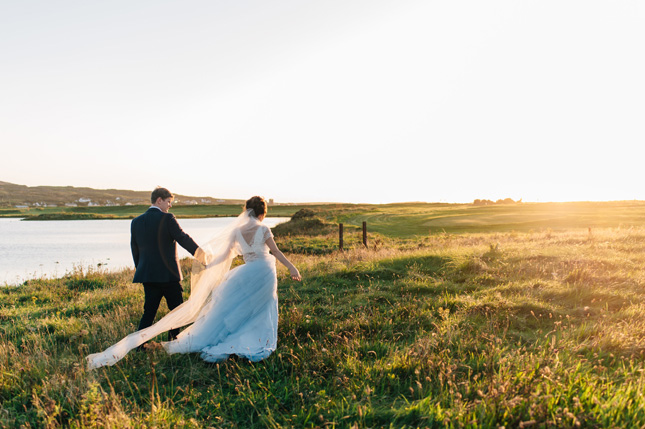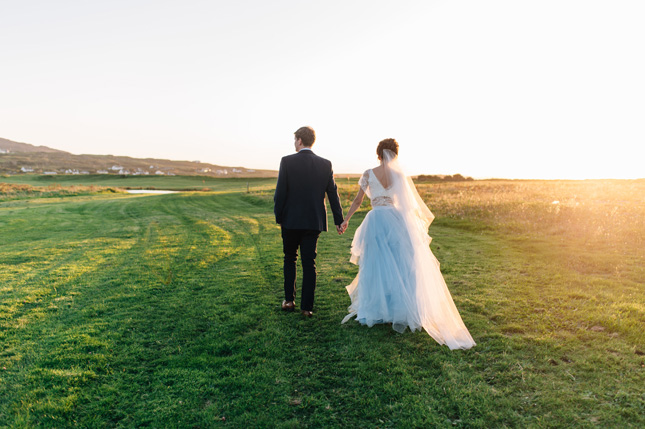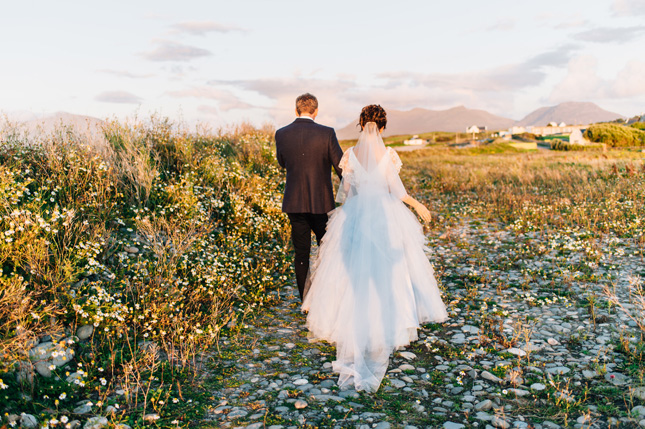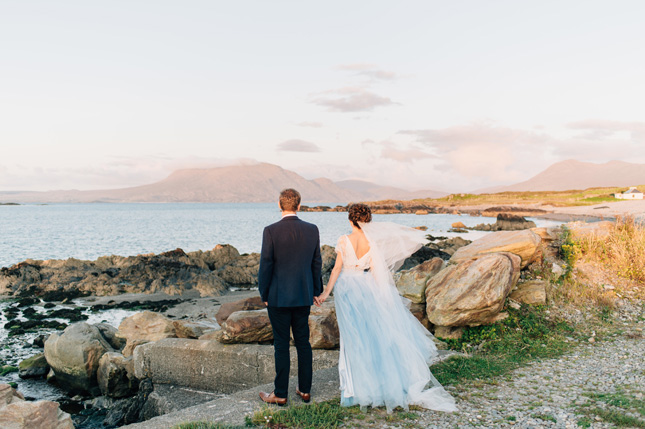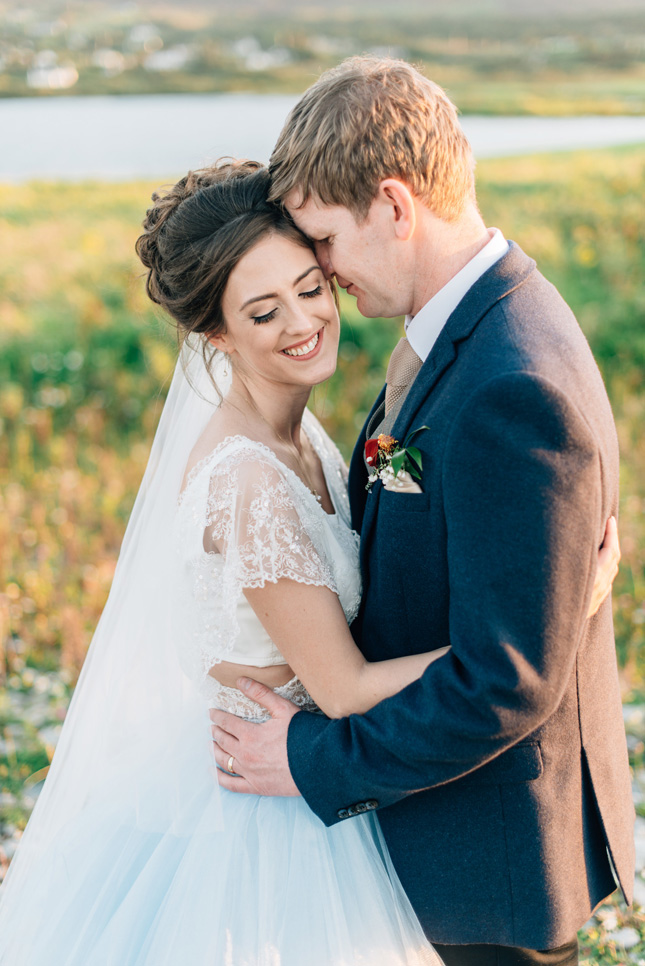 "The day was perfect," she says. "The week leading up to the wedding was cold and wet but we were so blessed to have stunning, warm sunshine and clear skies (with just a hint of clouds to add depth to our photos!) the day of, and the day after the wedding. We had 120 guests, all close friends and family who really made the day as memorable as it was.
They actually forgot to cut the cake in the end, and their Orders of Ceremony weren't delivered on time so had to be replaced by makeshift alternatives created the day before, but these hiccups were mere blips on the day for the couple.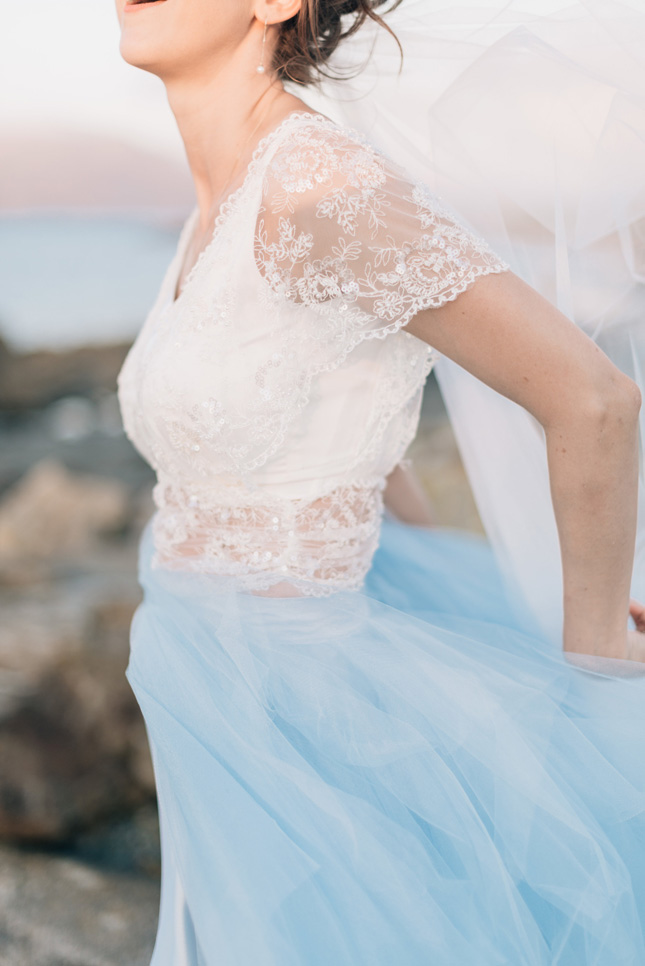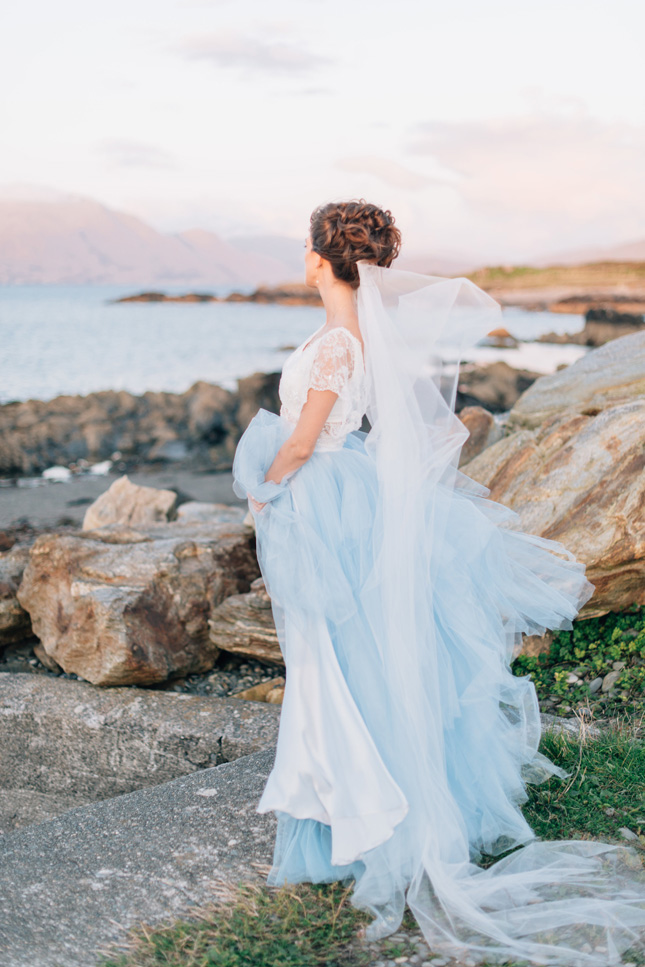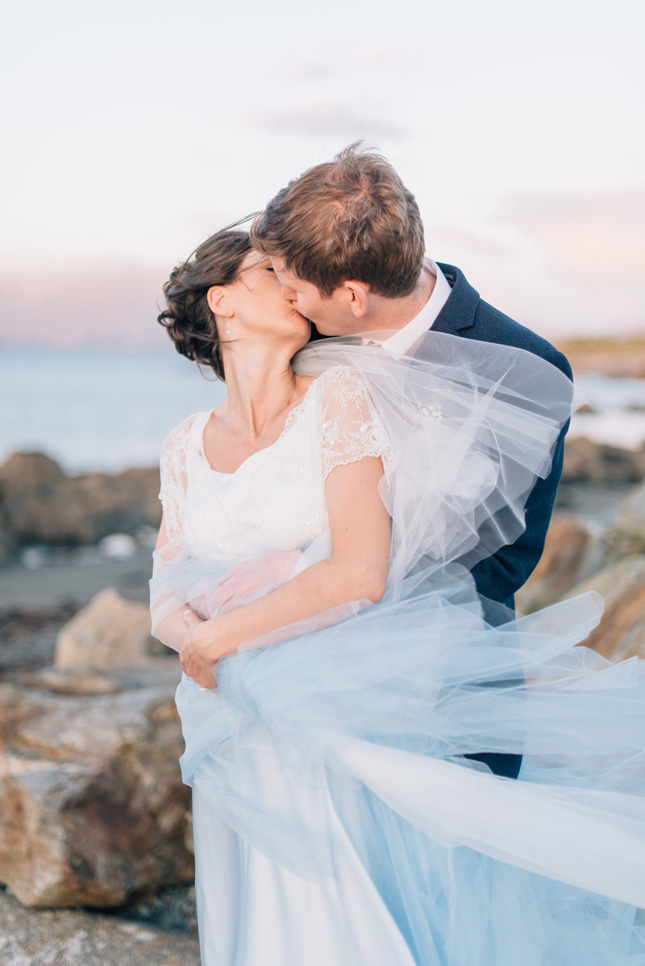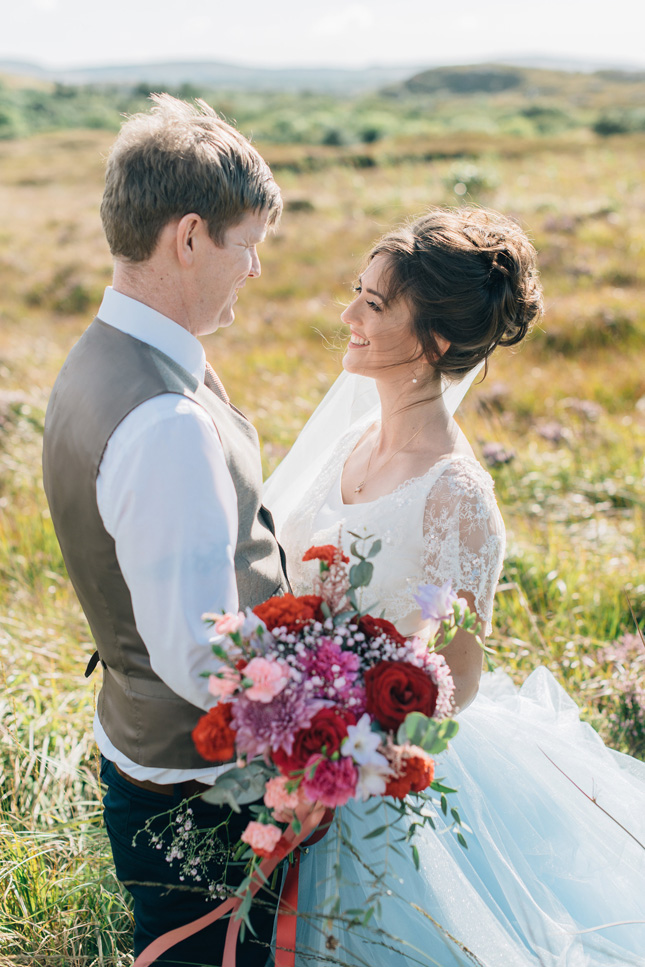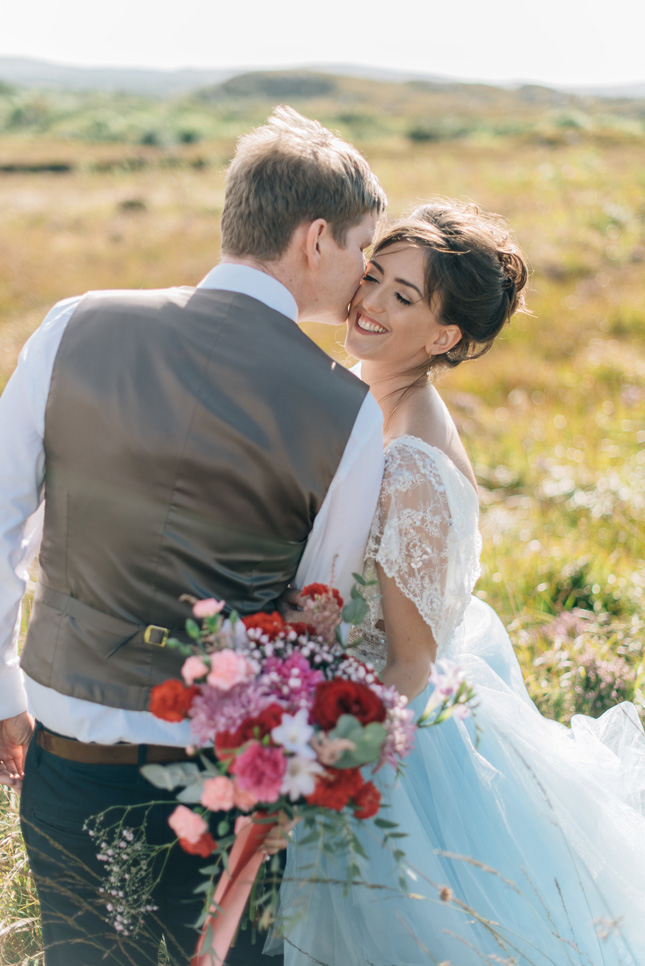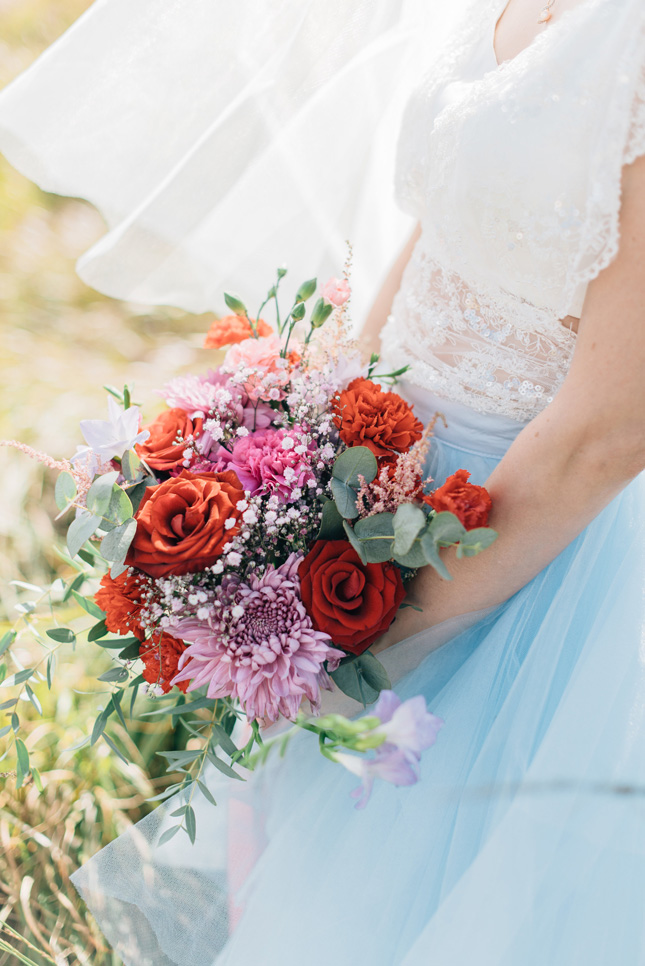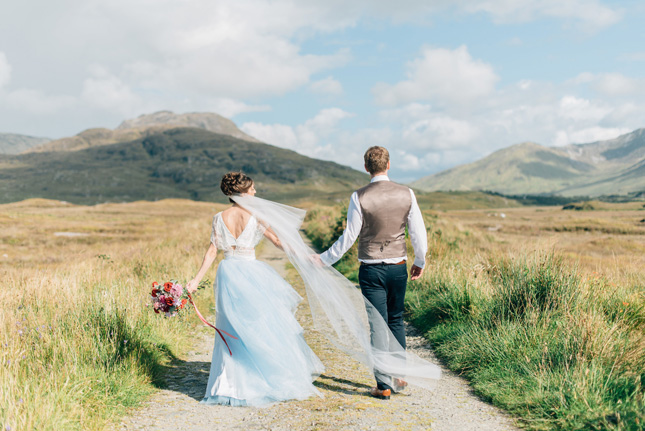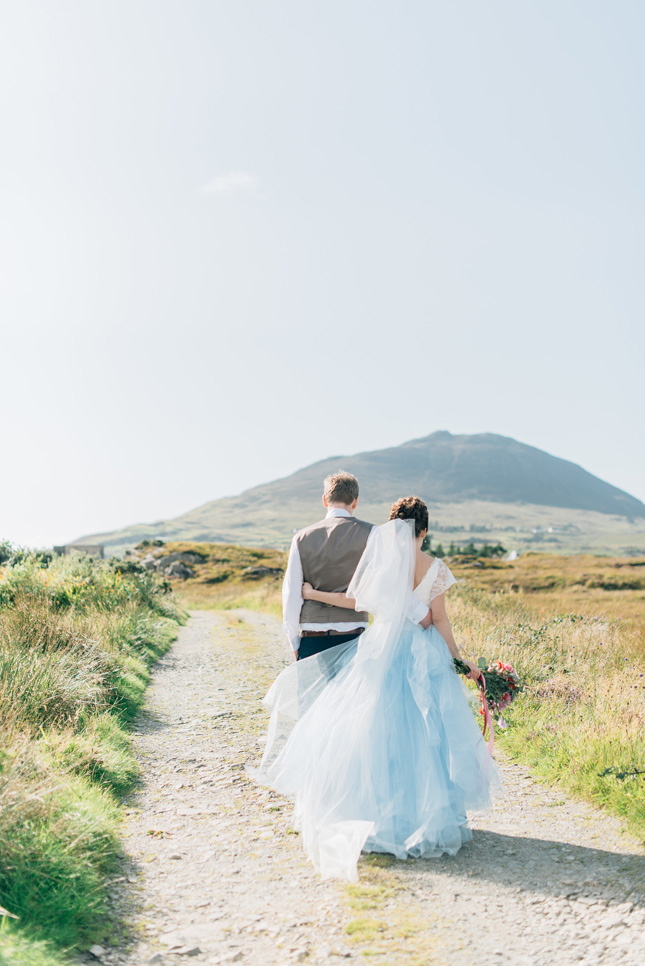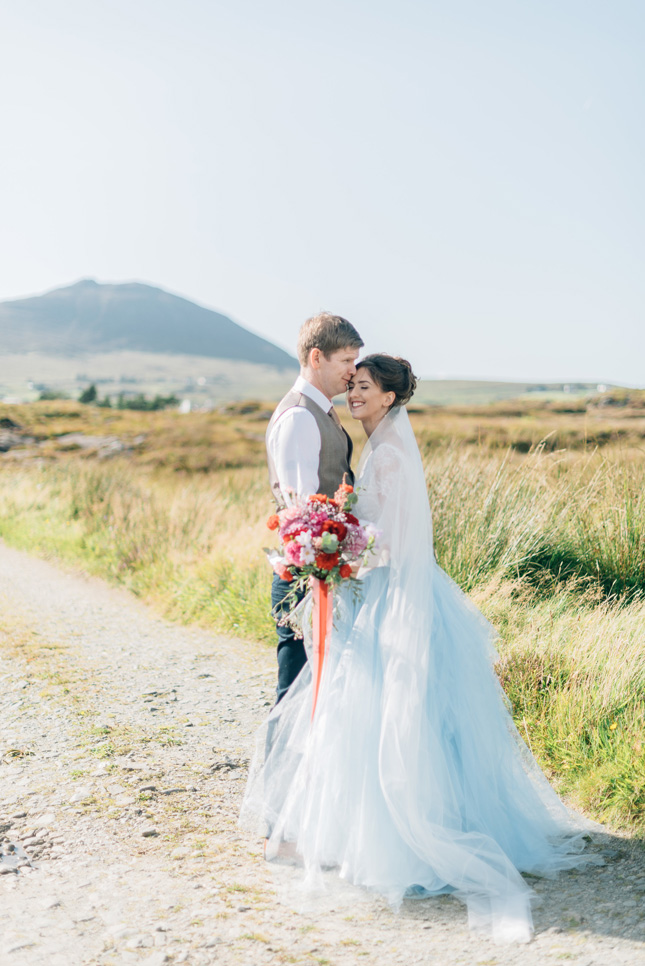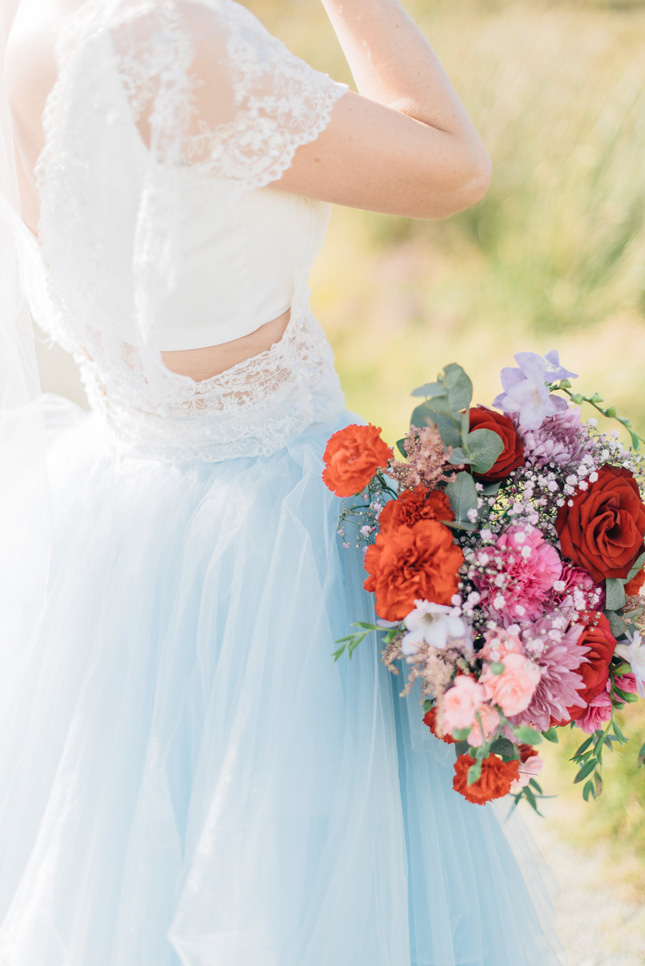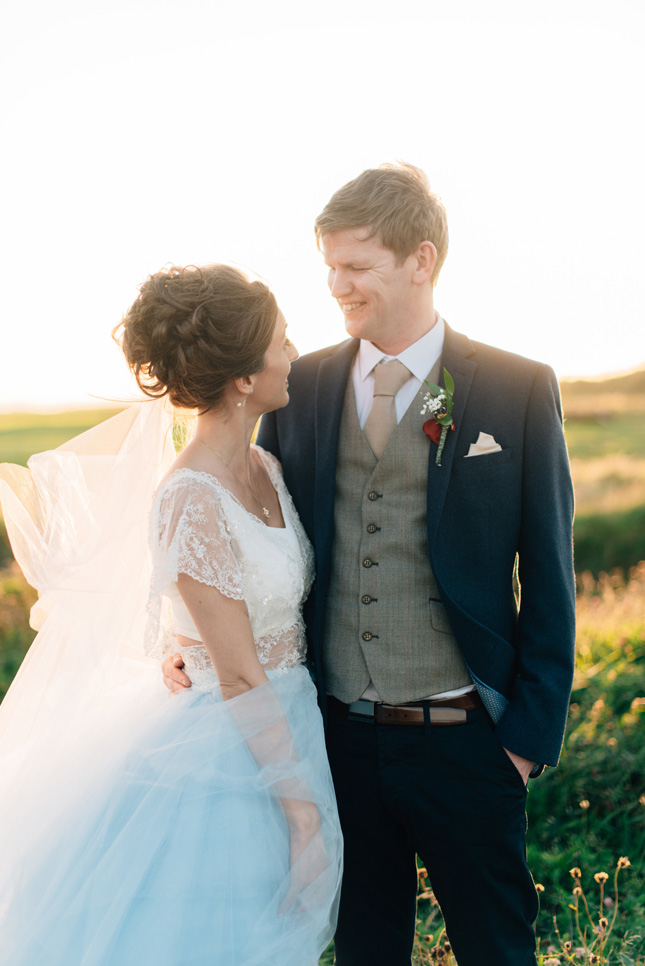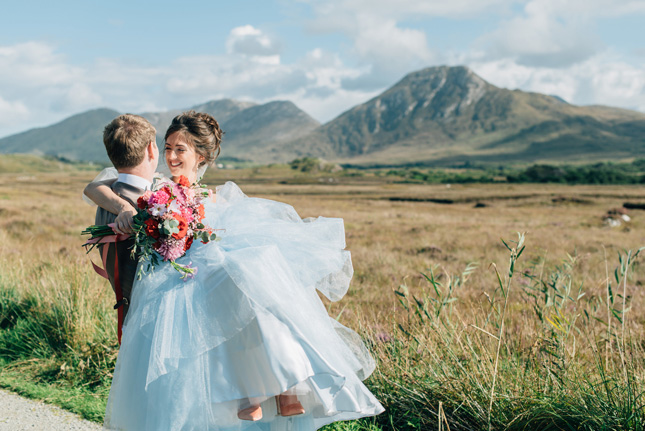 Despite their bad rep at weddings, the speeches were actually Aoife's favourite part of the day. "I have never laughed so much. My Dad, my two sisters, my husband and his best man were all such relaxed and funny public speakers; the whole room was in tears of laughter," she remembers.
They planned the wedding from Liverpool where they live, and their only do-over would have been to plan a wedding in the same country they lived. "It would have been lovely to have been in living in the same country as the wedding. I was only home for 5 days beforehand and there was so much to do. I had many a late night on the run up to the day so was exhausted by the time it came around," says Aoife.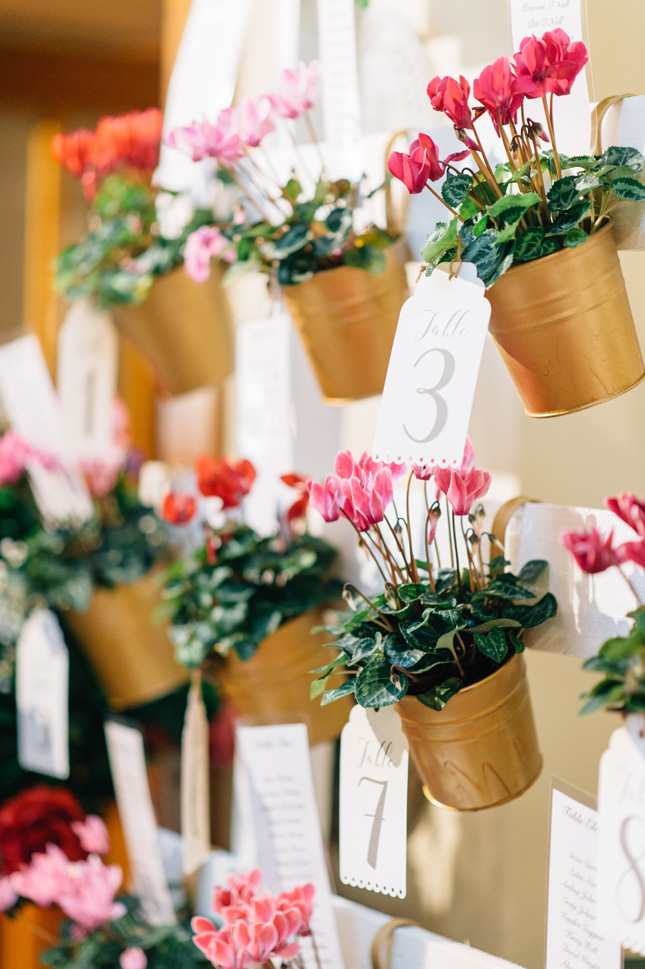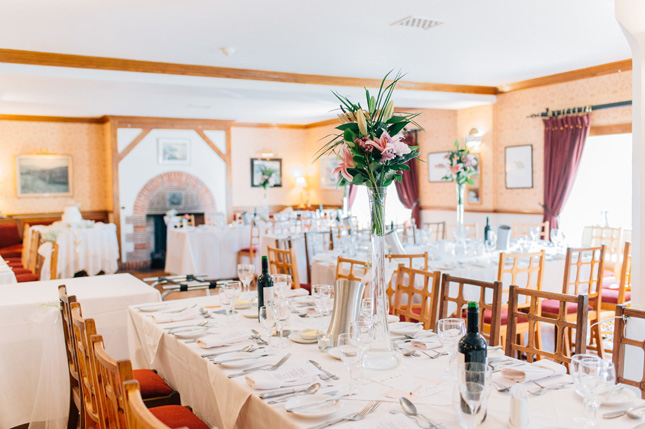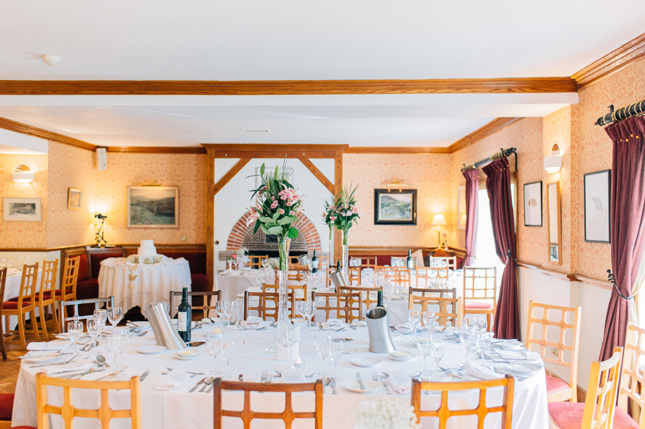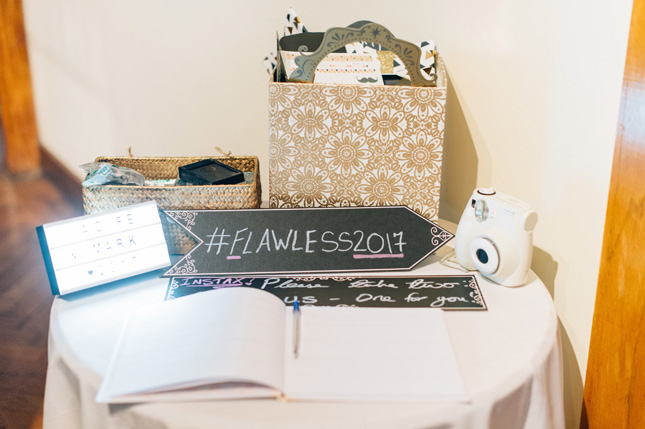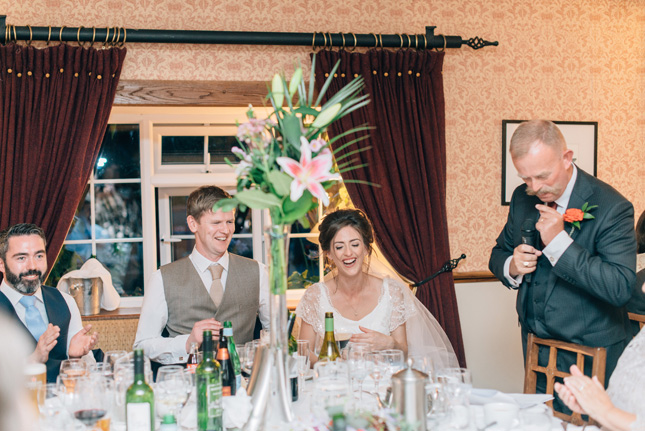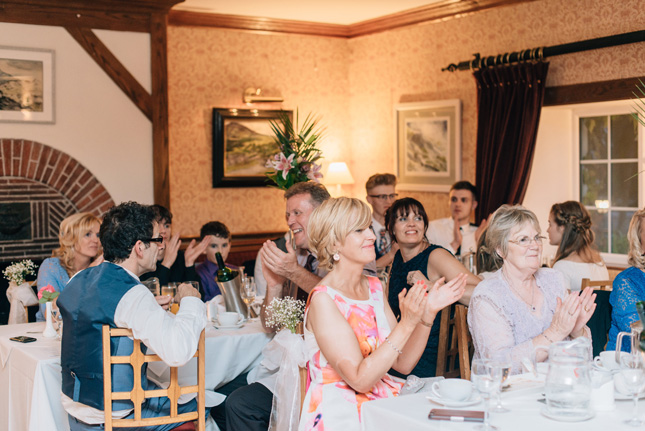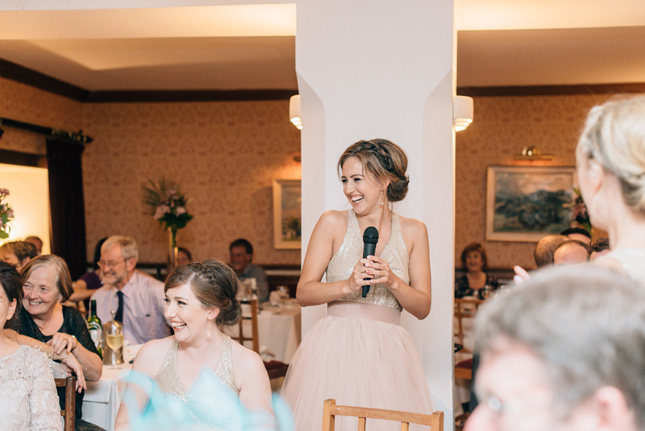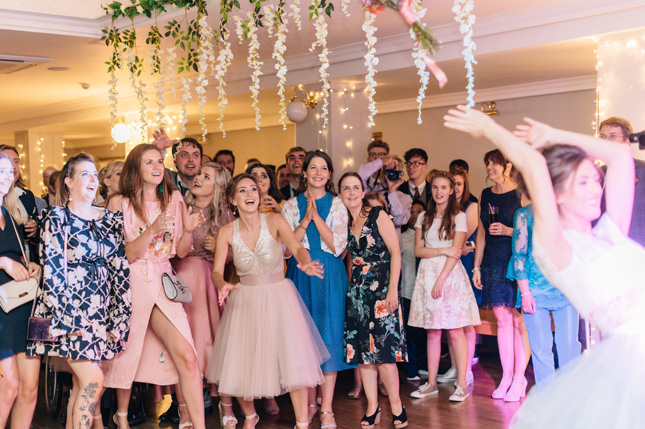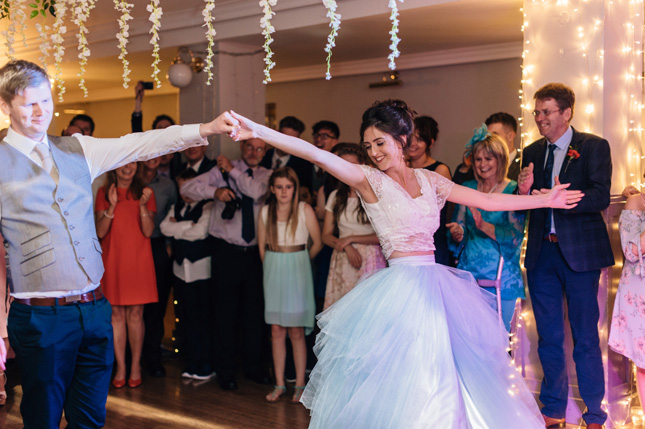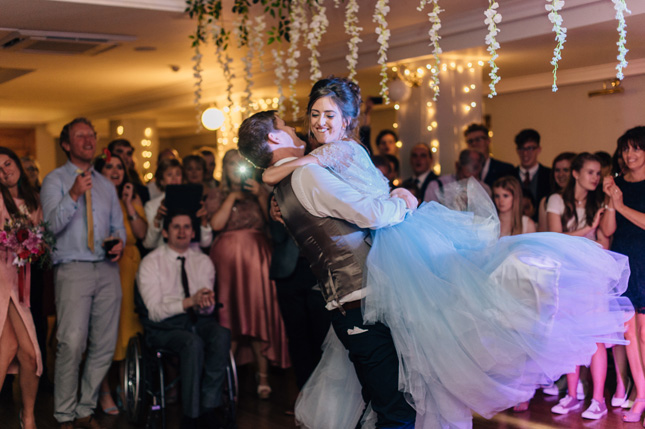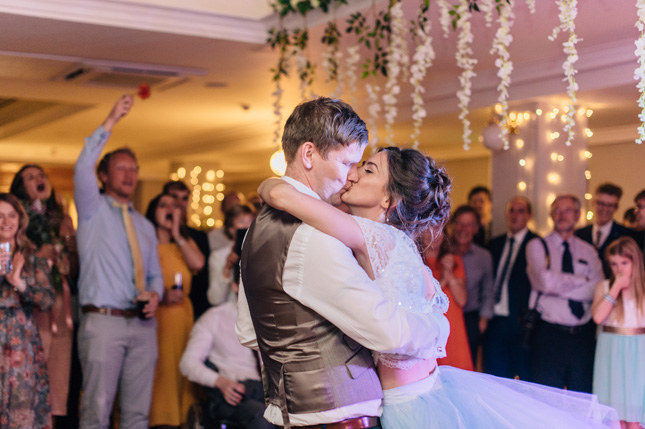 Aoife's advice for other brides is to take five minutes to yourself when you're ready on the day, "just catch your breath, run through any last minute instructions you need to give and take in your last moments as a single person. Once you enter the ceremony room you will be the centre of attention until the end of the day." she says.
While for couples who are wedding planning in general she says, stay true to what you want! "A wedding is what you make it. Your guests are there for you and only you will know if anything is missing. Don't feel pressured to do or have anything there that you don't want."