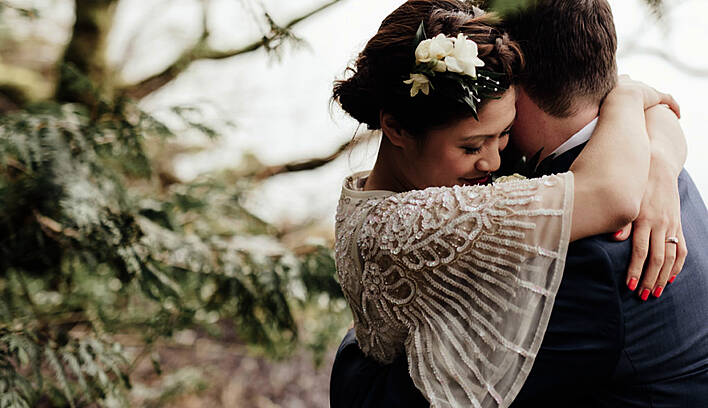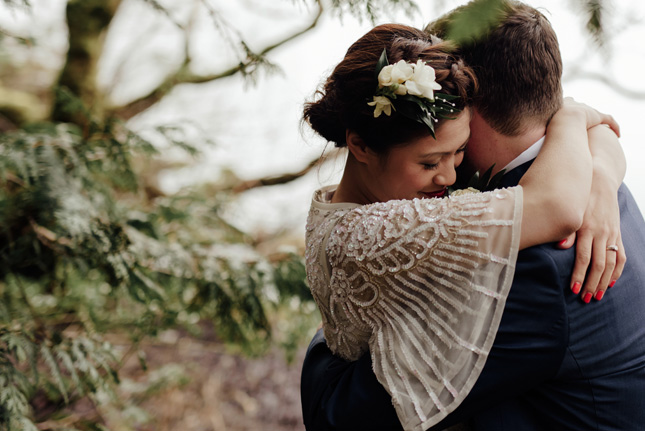 Have you ever seen a real wedding with a more loved-up looking couple? Sari and Ciaran met in London and bonded over a love of retro arcade machines and old movies. They spent the next few months darting between London, Amsterdam, Paris and Ireland, taking every opportunity to see each other. They got engaged at the beach, when a change of plans one weekend led to an impromptu trip to the seaside. "While wandering through the jewellery quarter, I spotted a beautiful vintage engagement ring. Ciaran later stole the opportunity to pop back, buy the ring and bring forward the proposal he'd planned for a holiday later that year. He proposed on the beach, by a big old pier and I said yes," remembers Sari ...Fast forward to their beautiful wedding at Lough Eske Castle and one seriously amazing dress.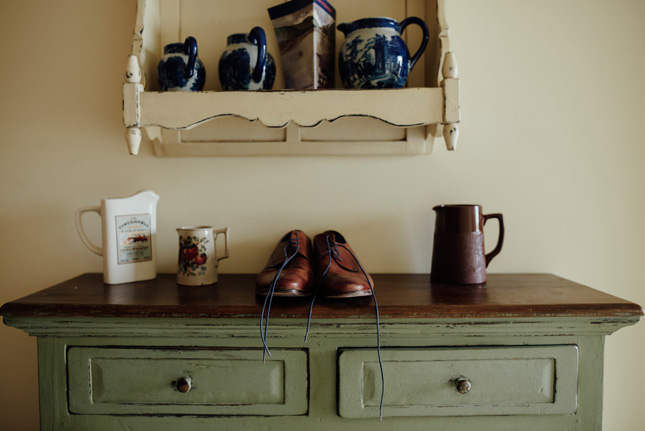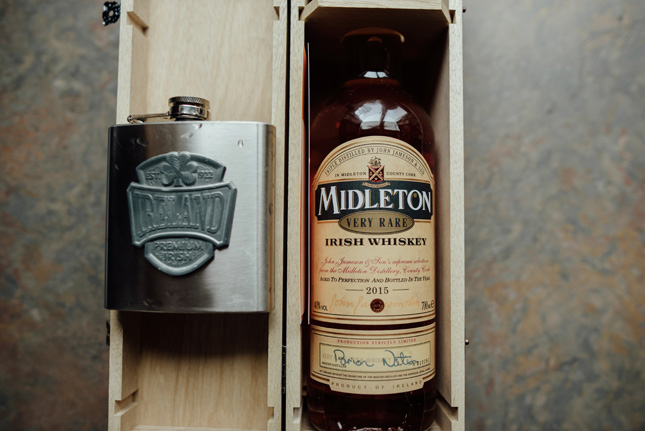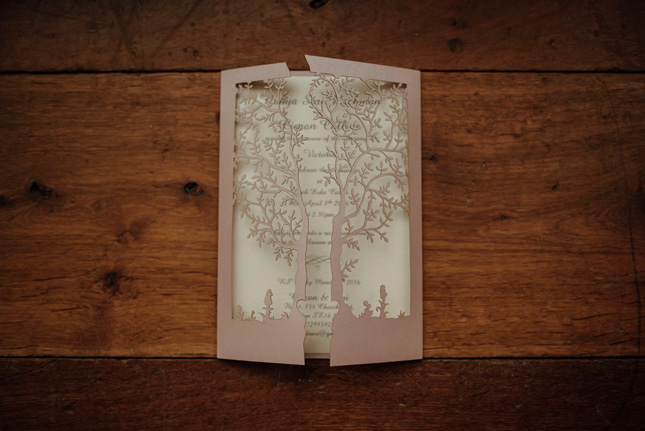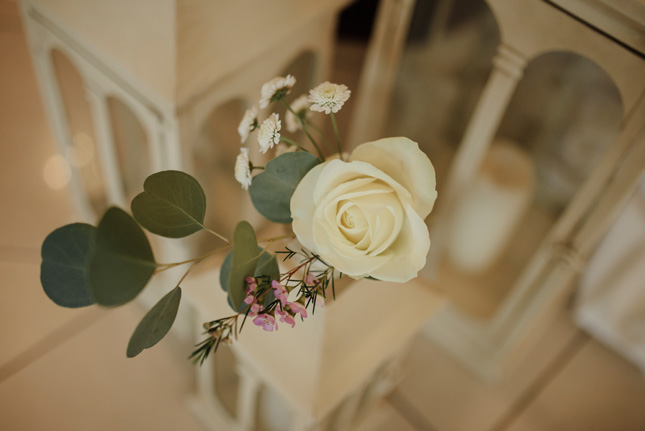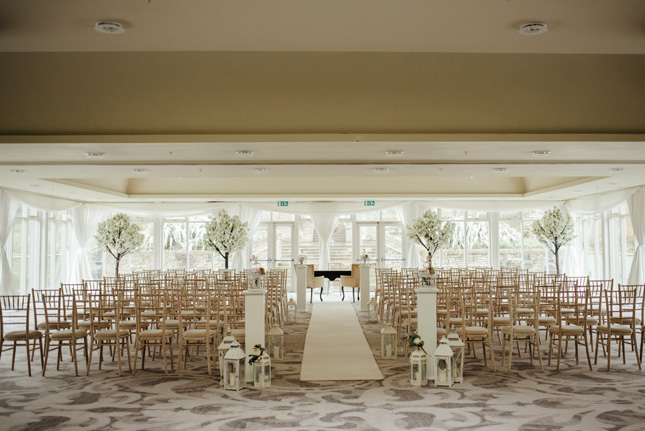 It was love at first sight for Sari and Ciaran, when they first set eyes on their wedding venue, Lough Eske Castle in Donegal. "We knew the second we drove through the enchanting gardens that we would have our wedding at Lough Eske Castle. All of the staff go above and beyond their guests' expectations; the quality and positivity shines through."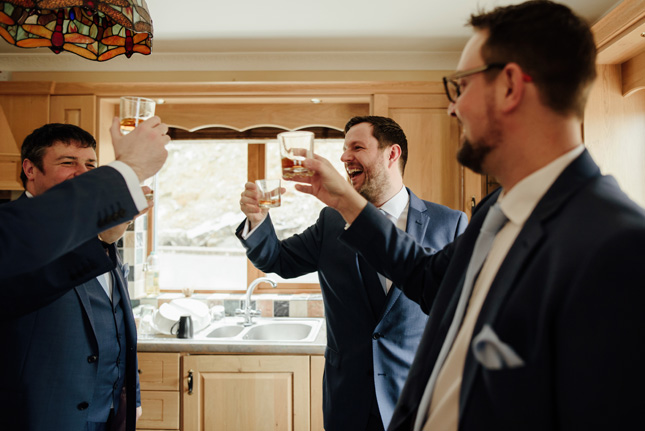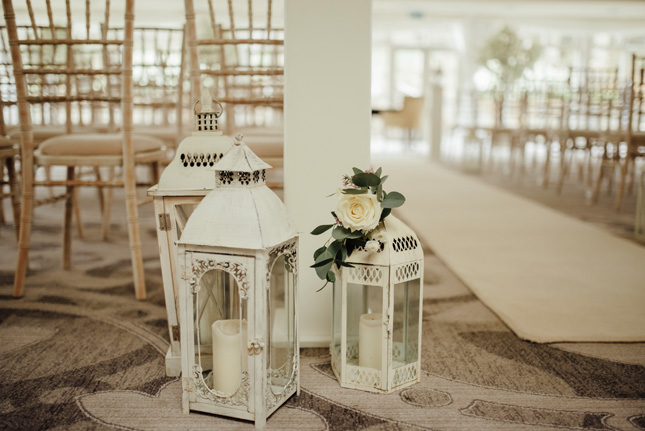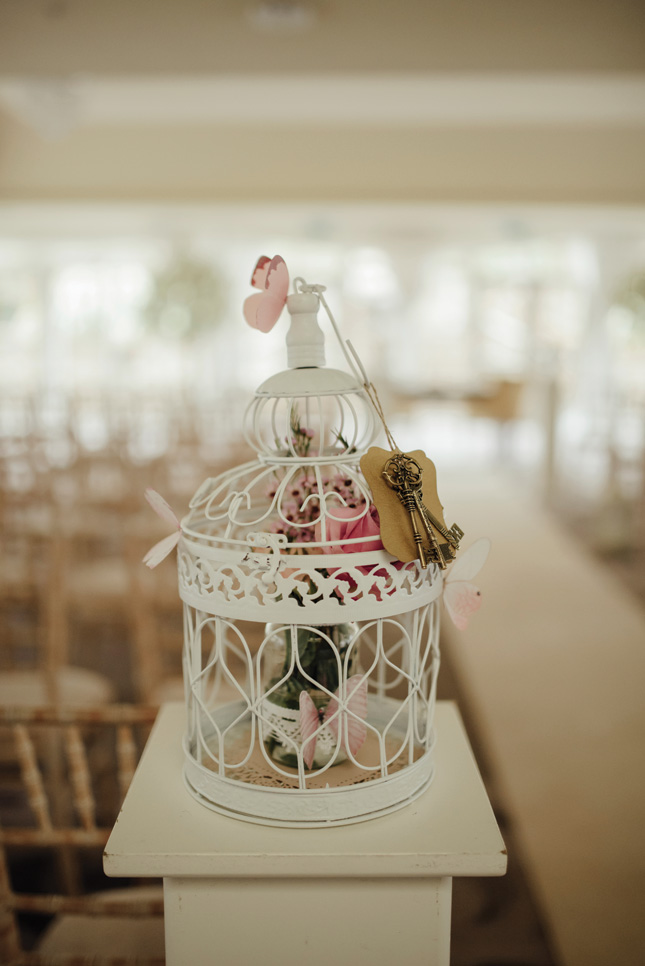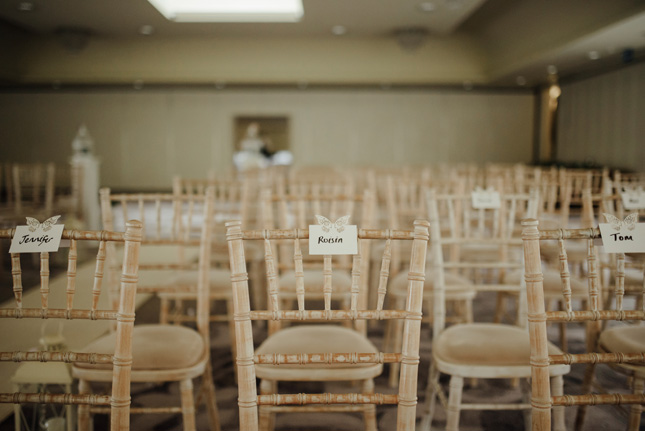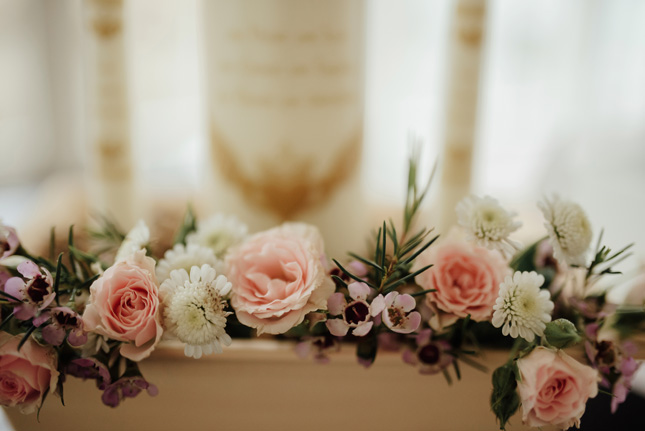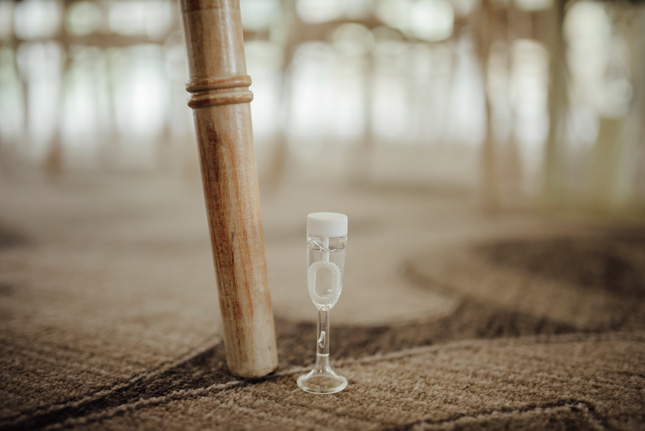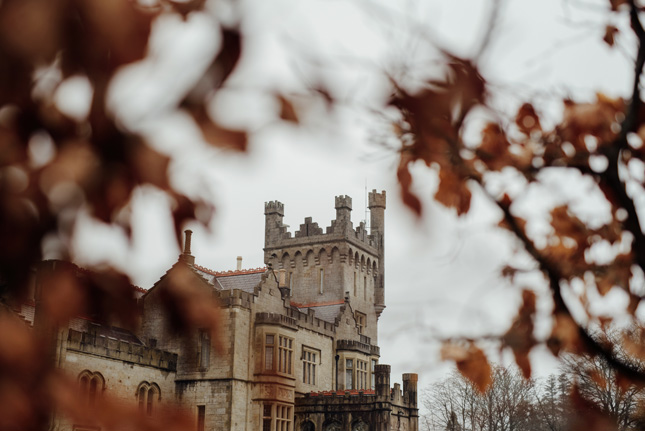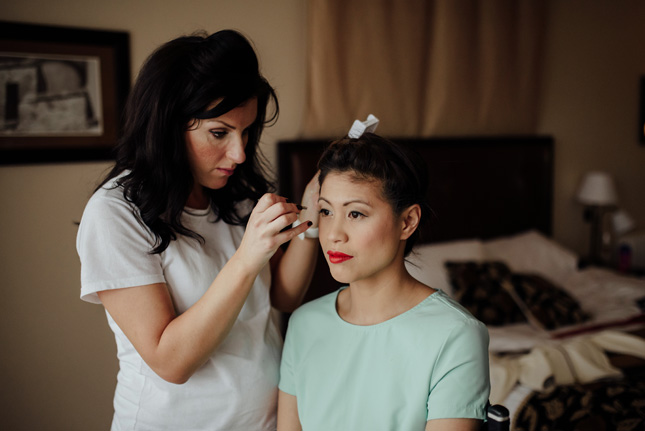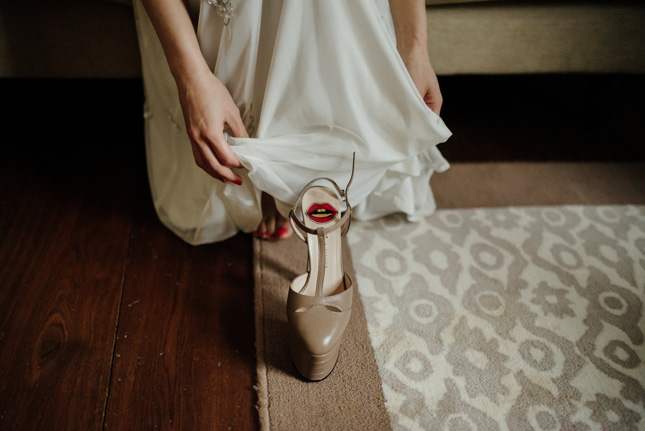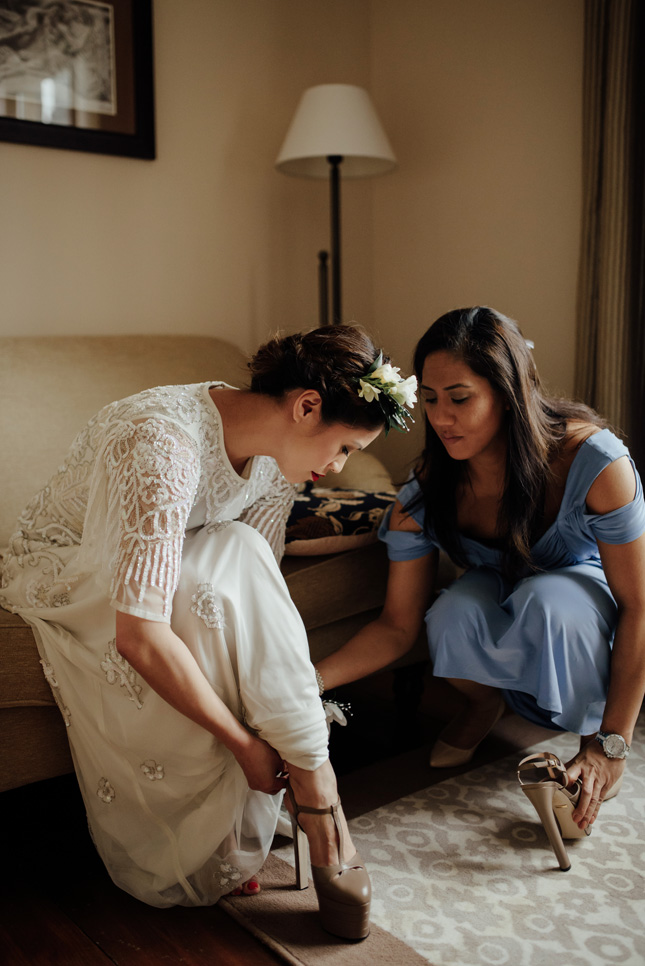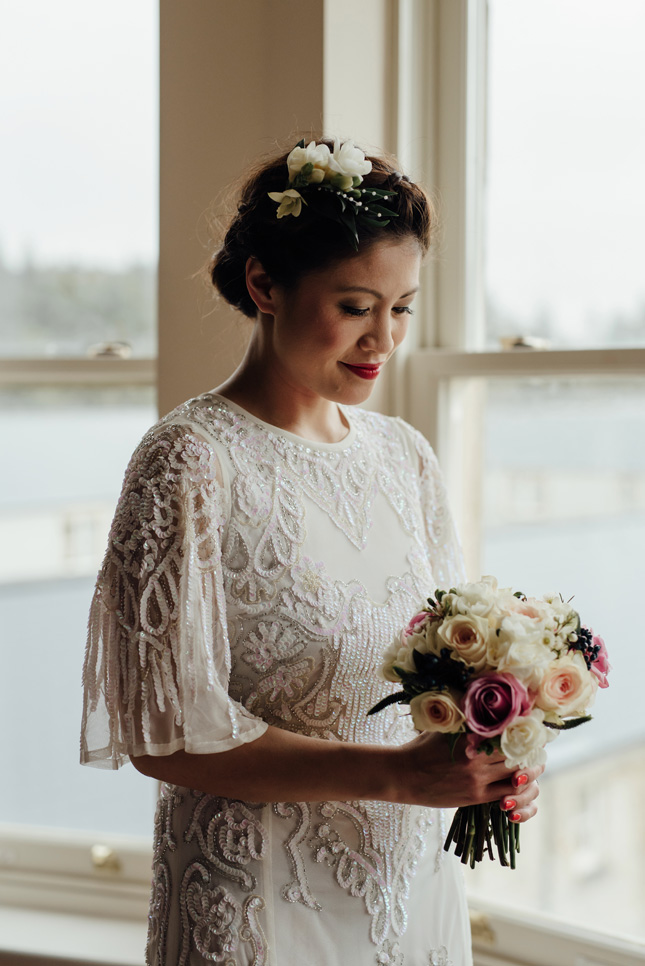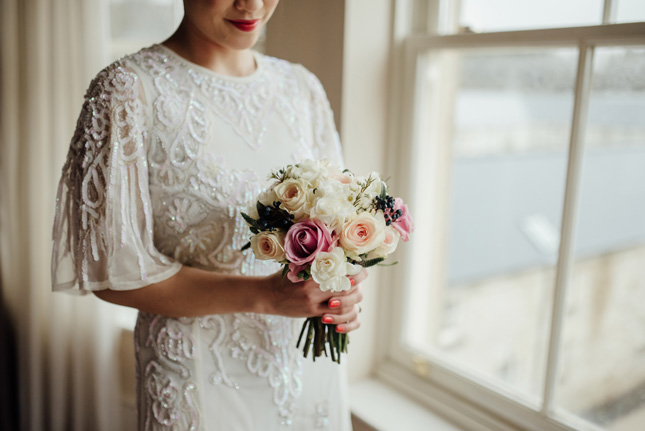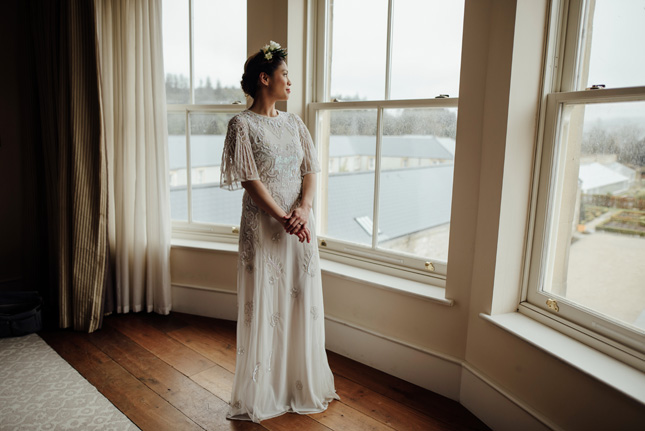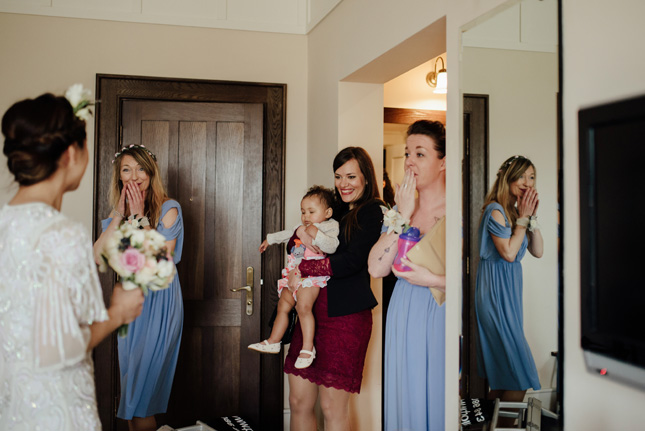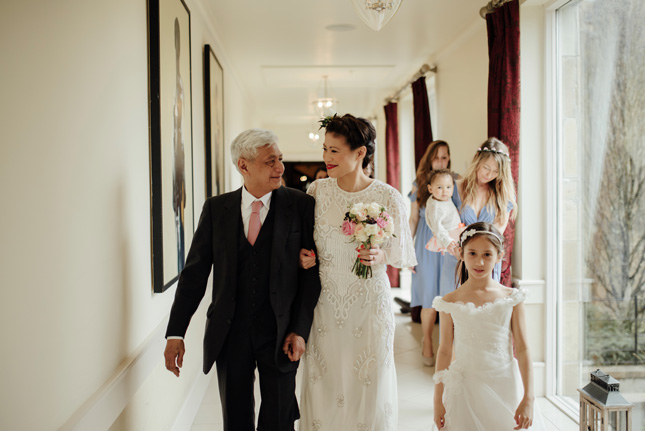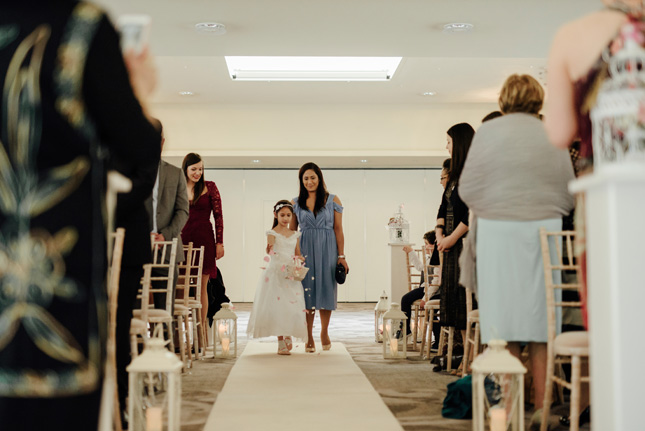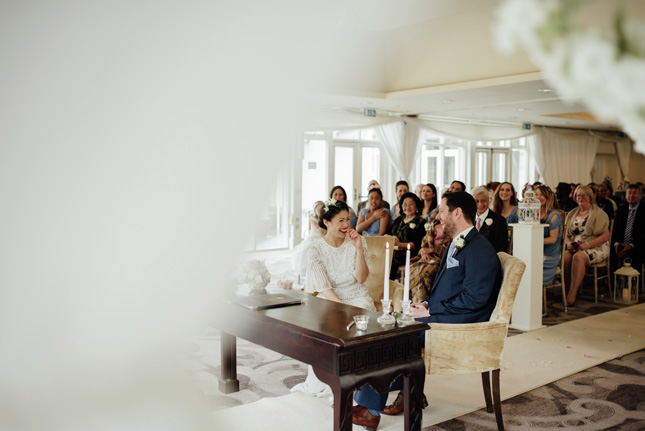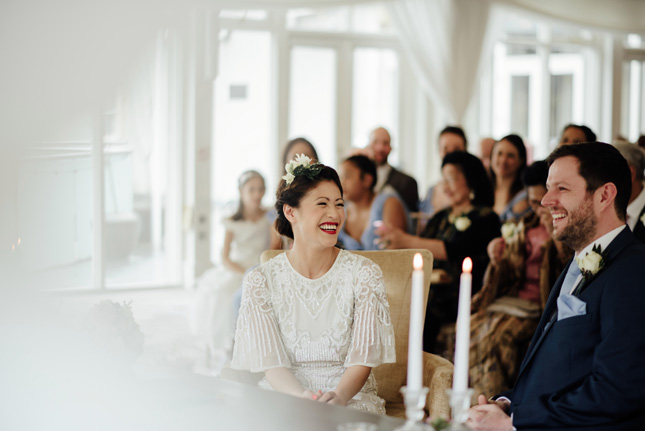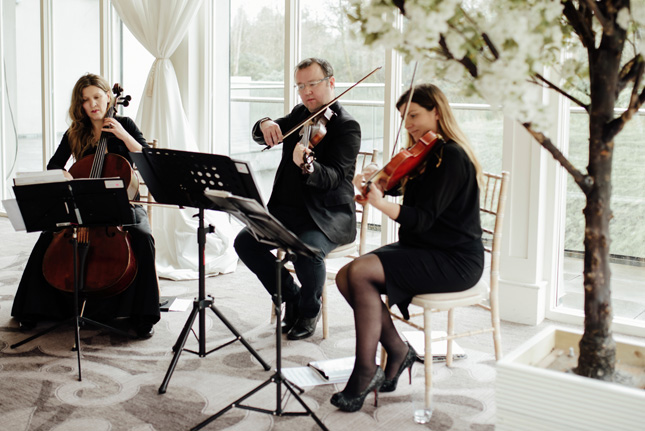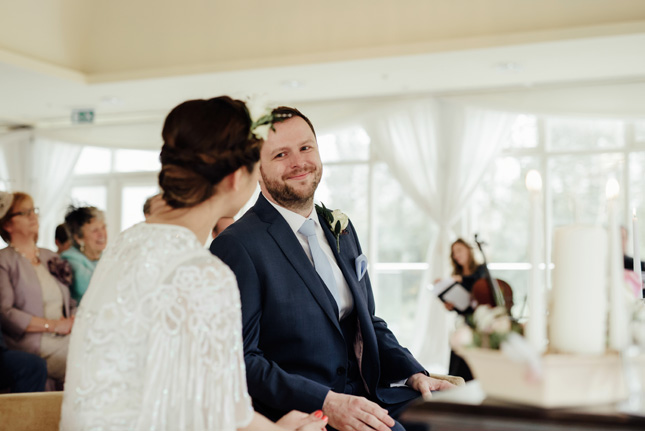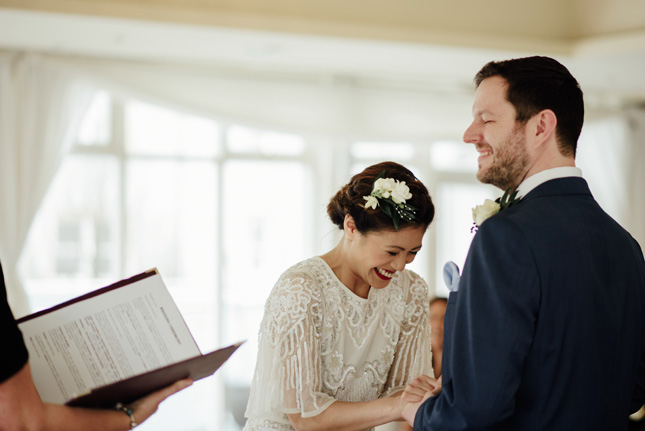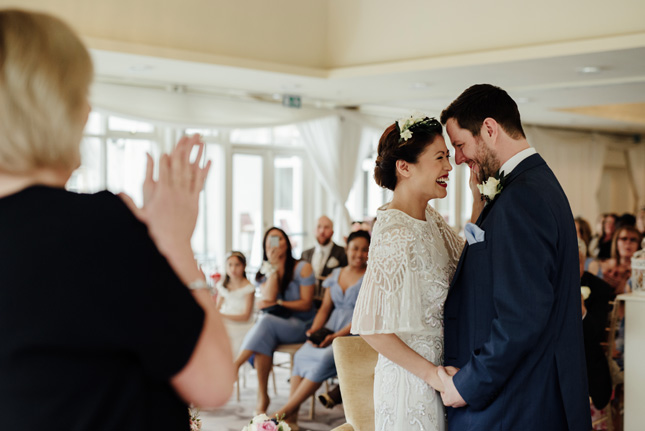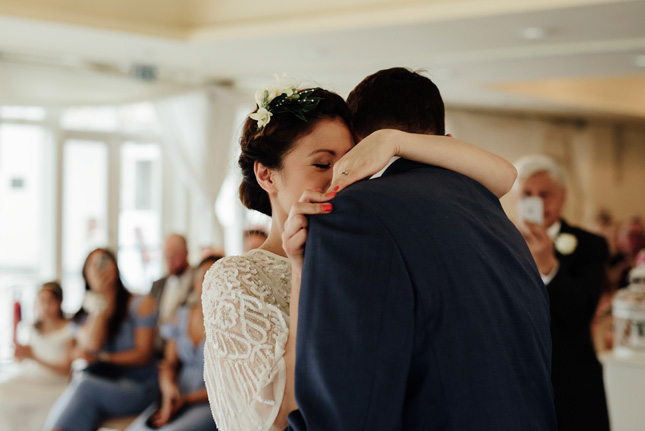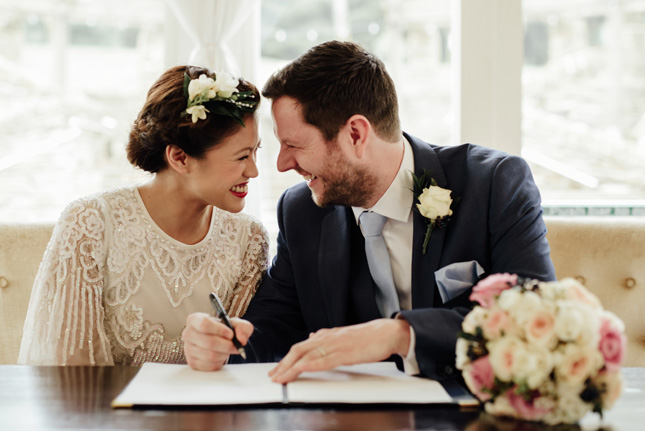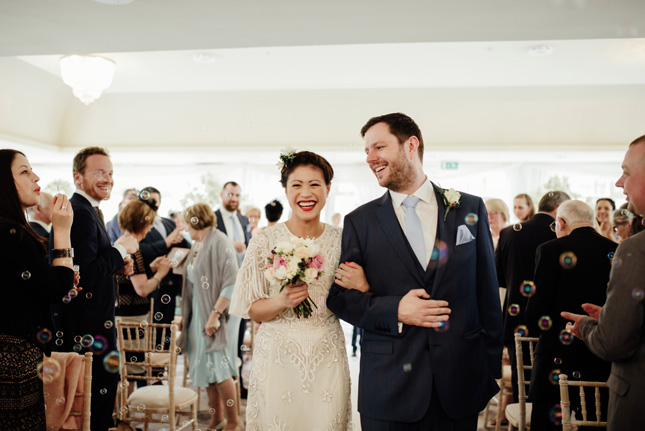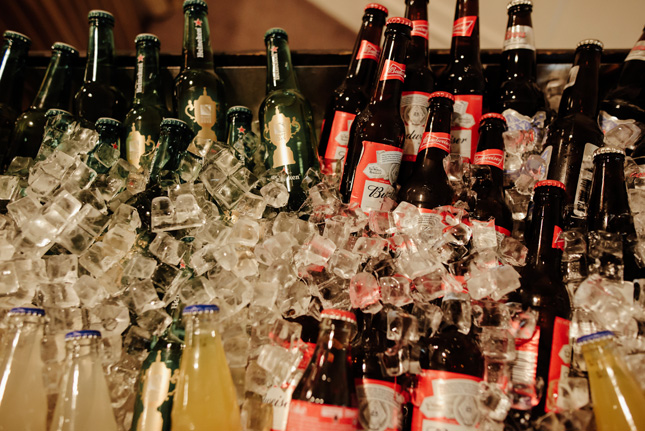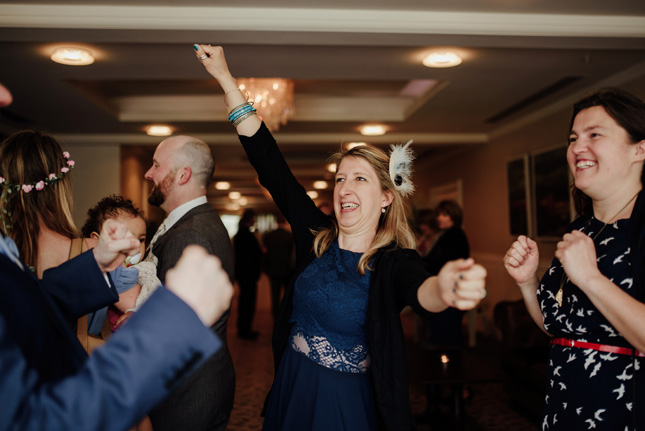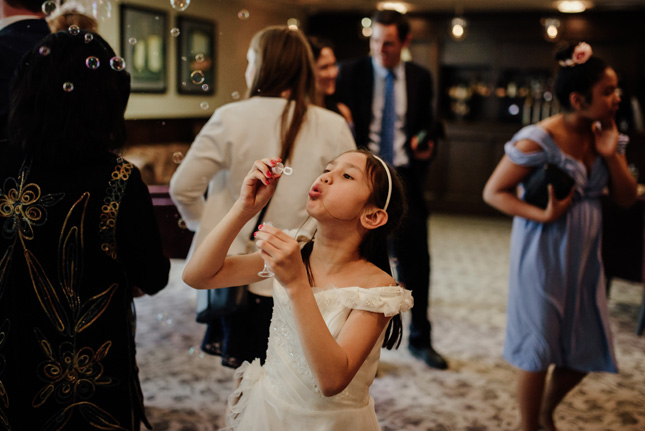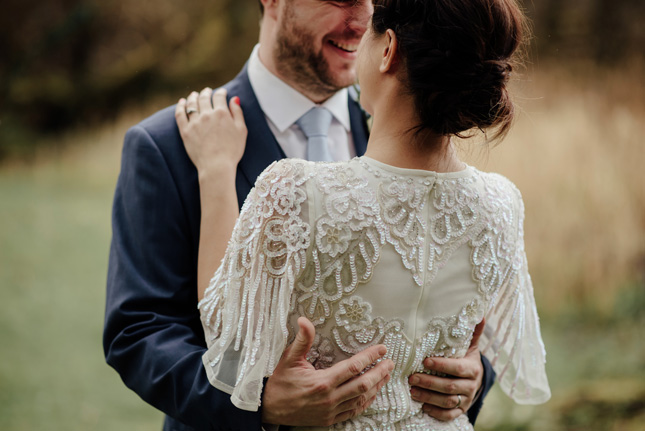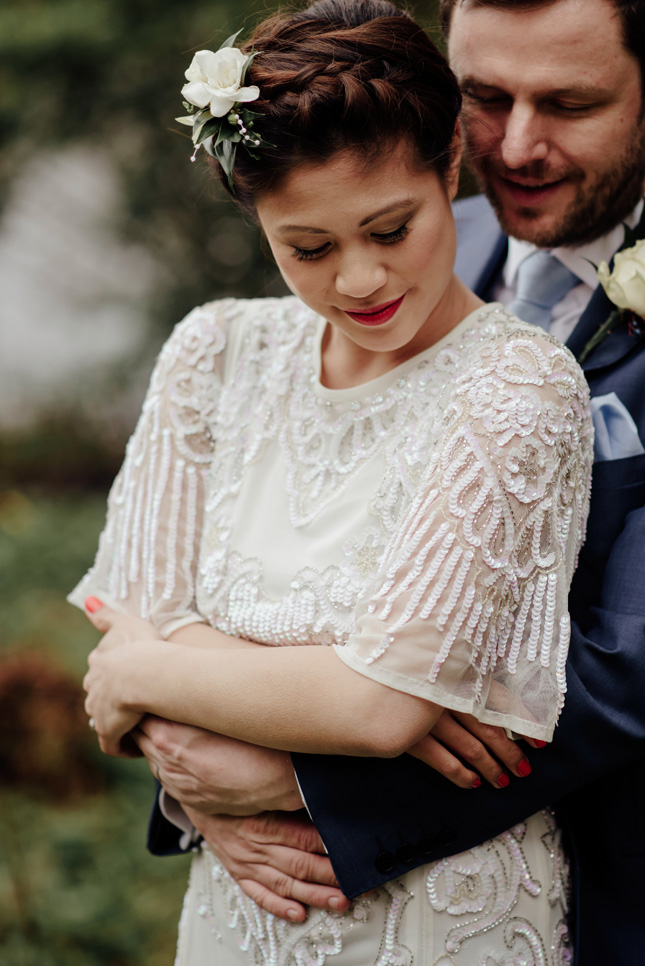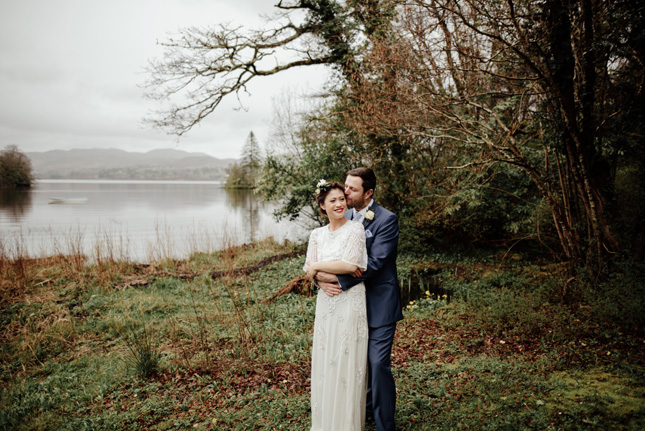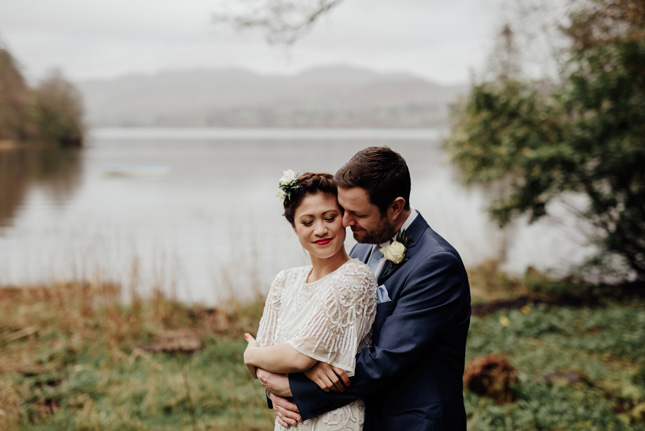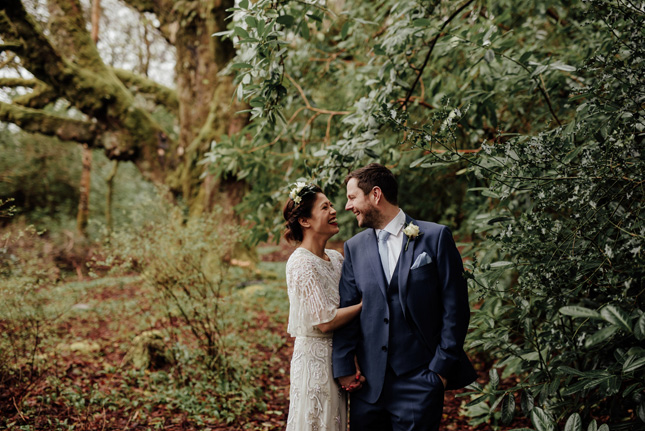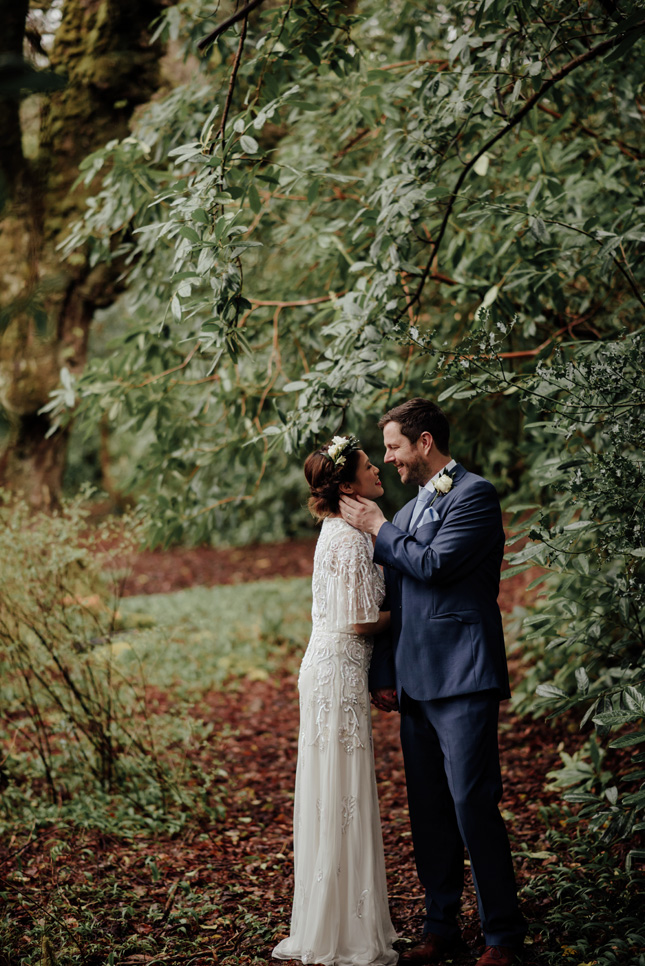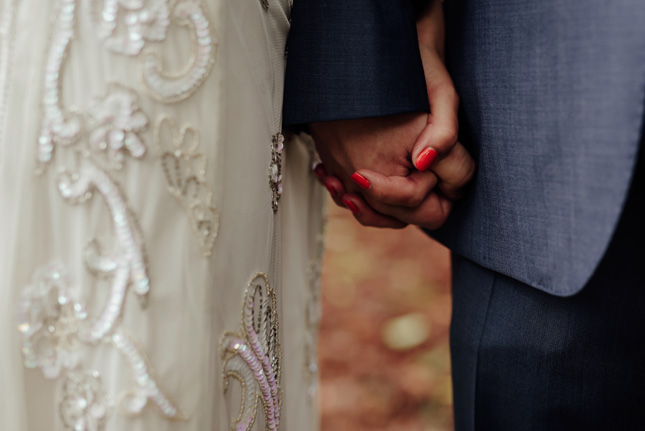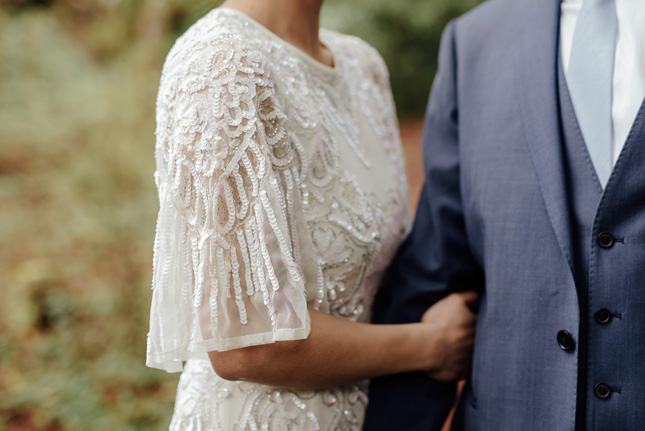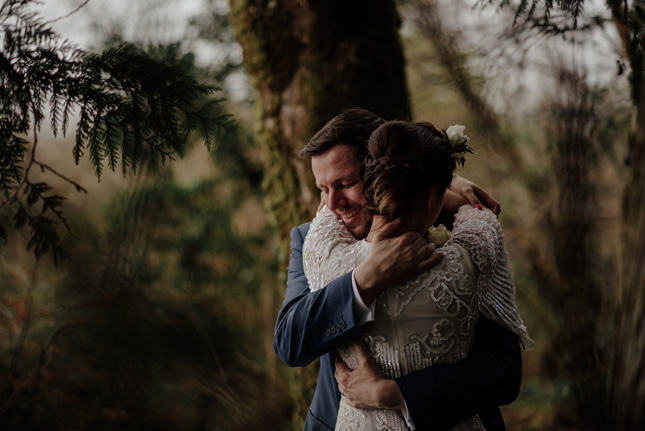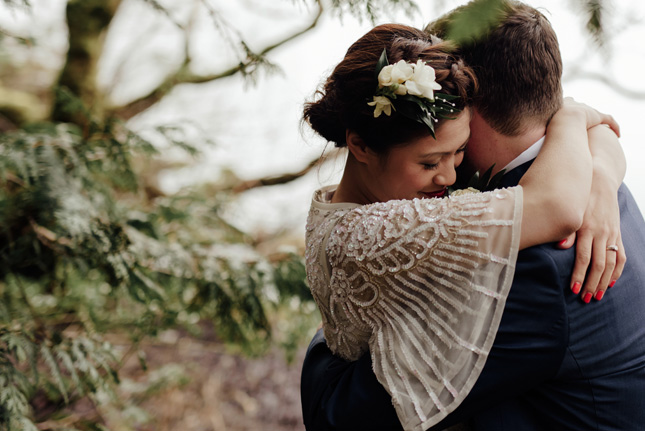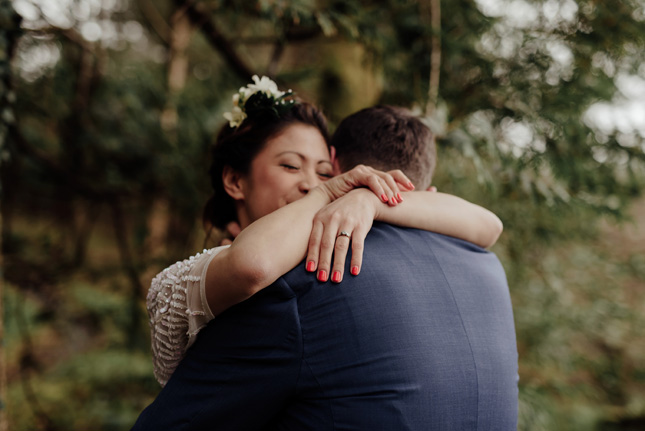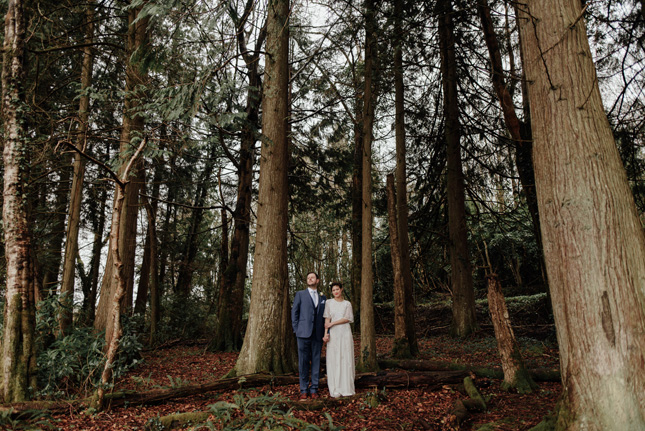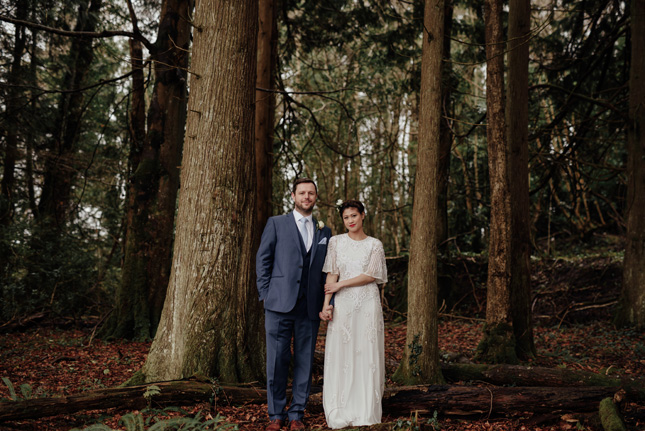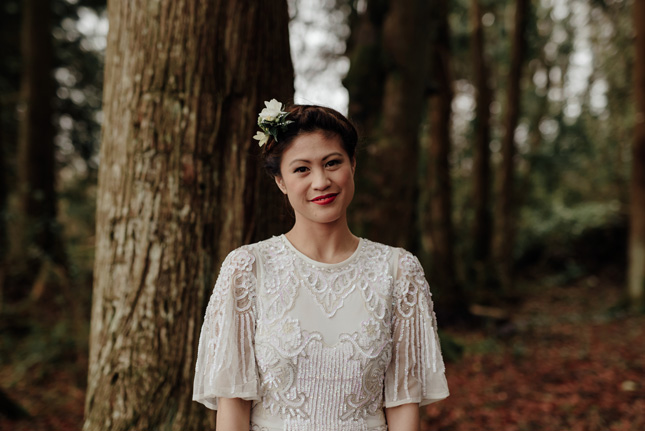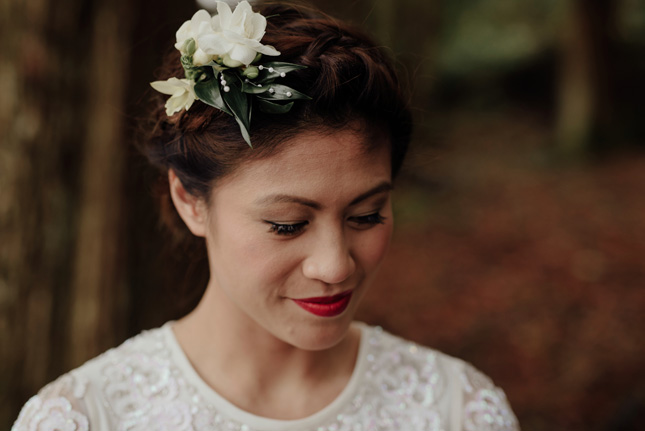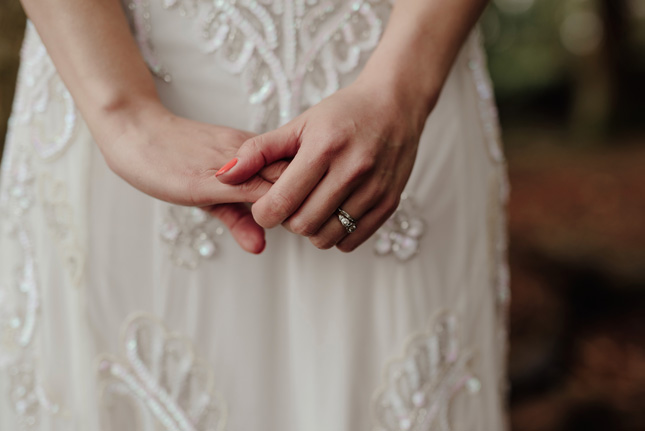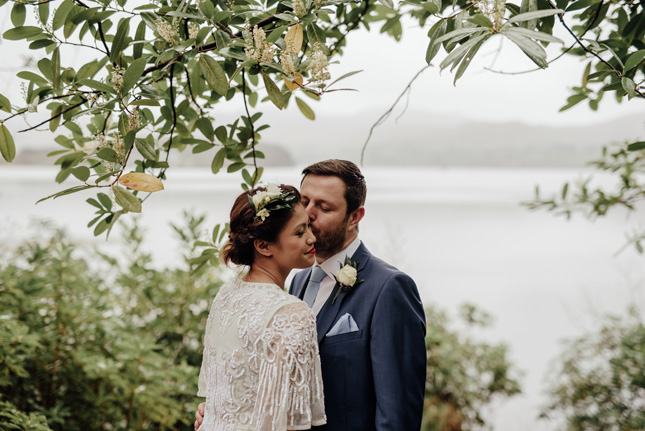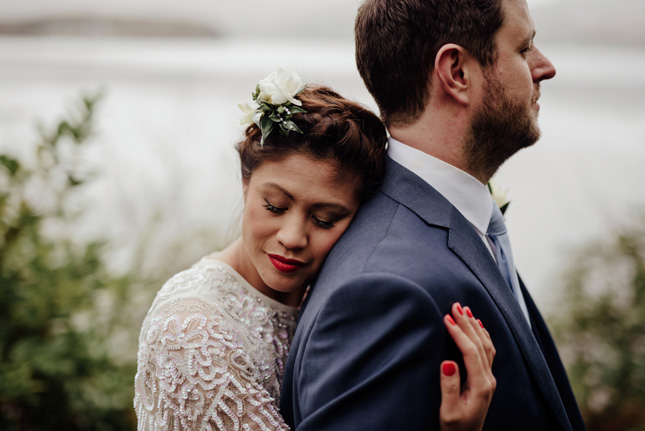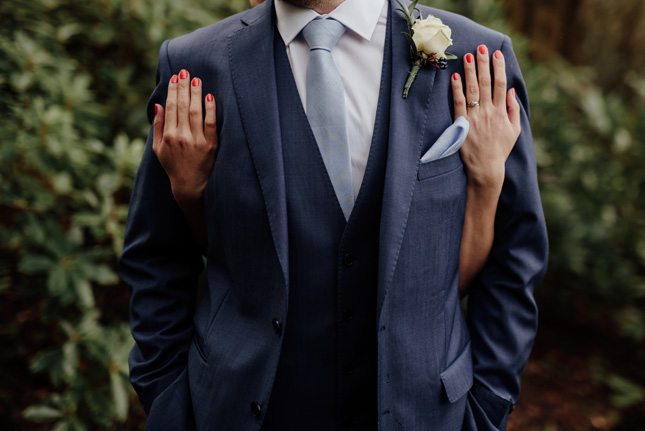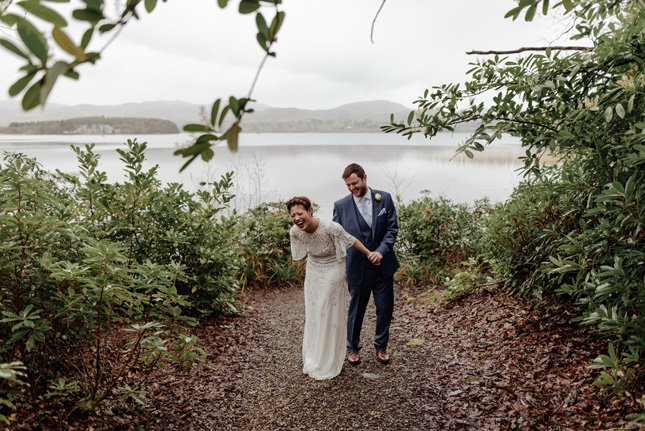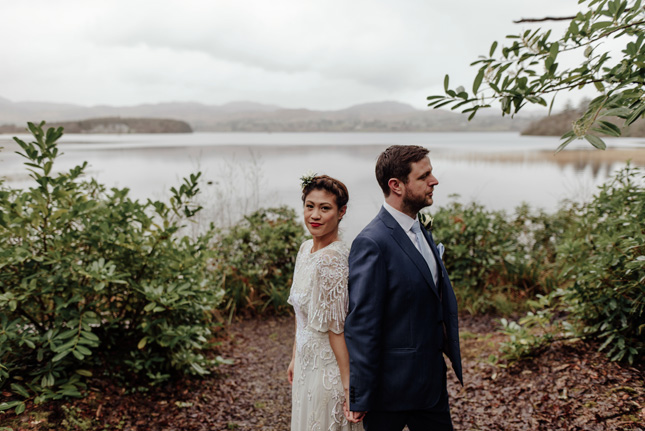 When it came to the planning process, they had the help of their friend and coordinator, Yvonne. "She kept us on track through the whole planning stage and saved the day on more than one occasion." The hardest part Sari and Ciaran faced, was organising a wedding from abroad. "Effectively, you are putting a lot of trust in people you have never met, or met just once and taking their word for things. Fortunately, our faith was well placed and everyone excelled at their service, surpassing all of our expectations," Sari said.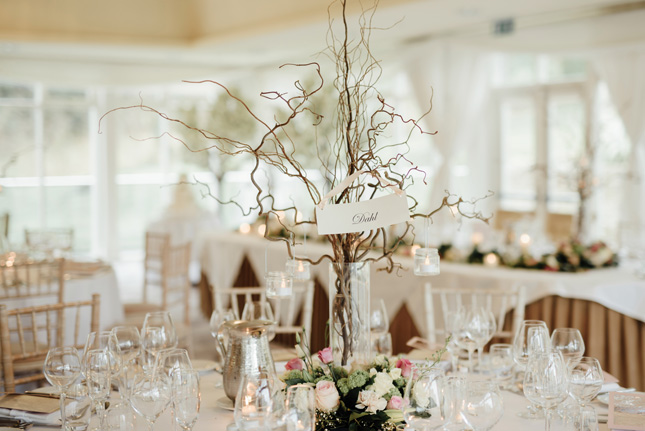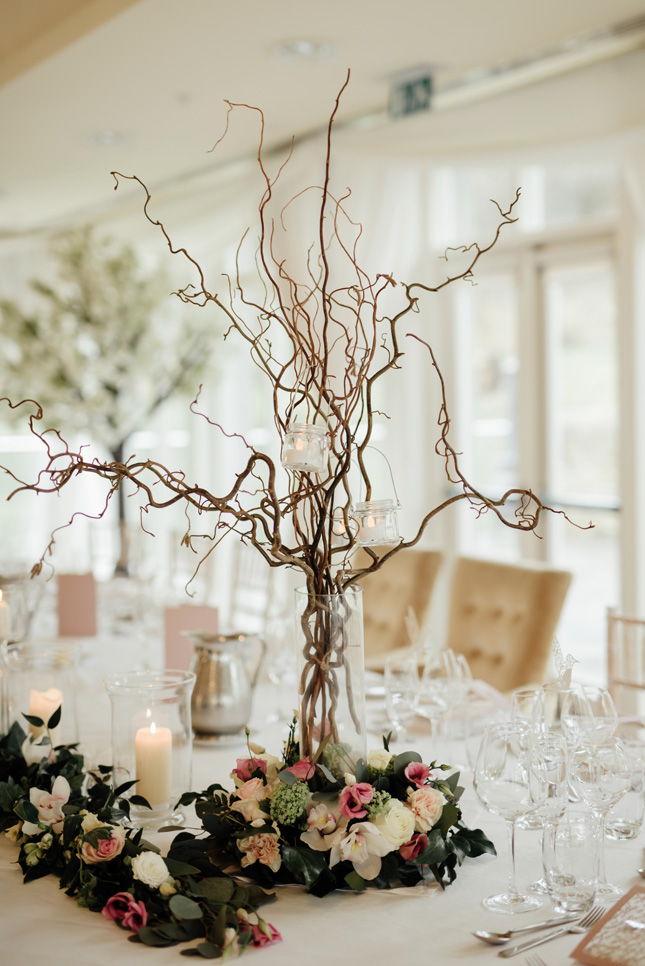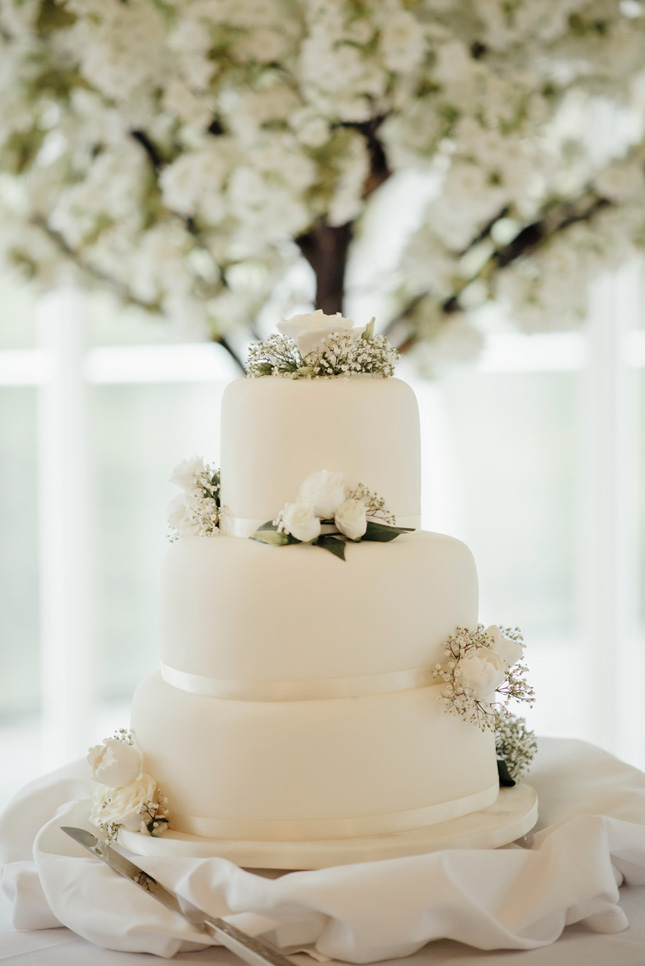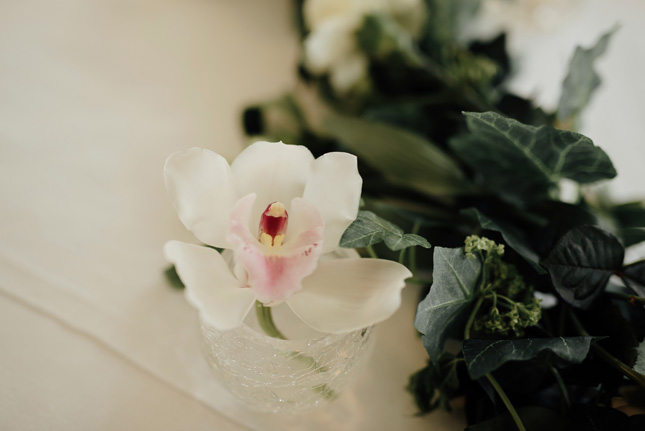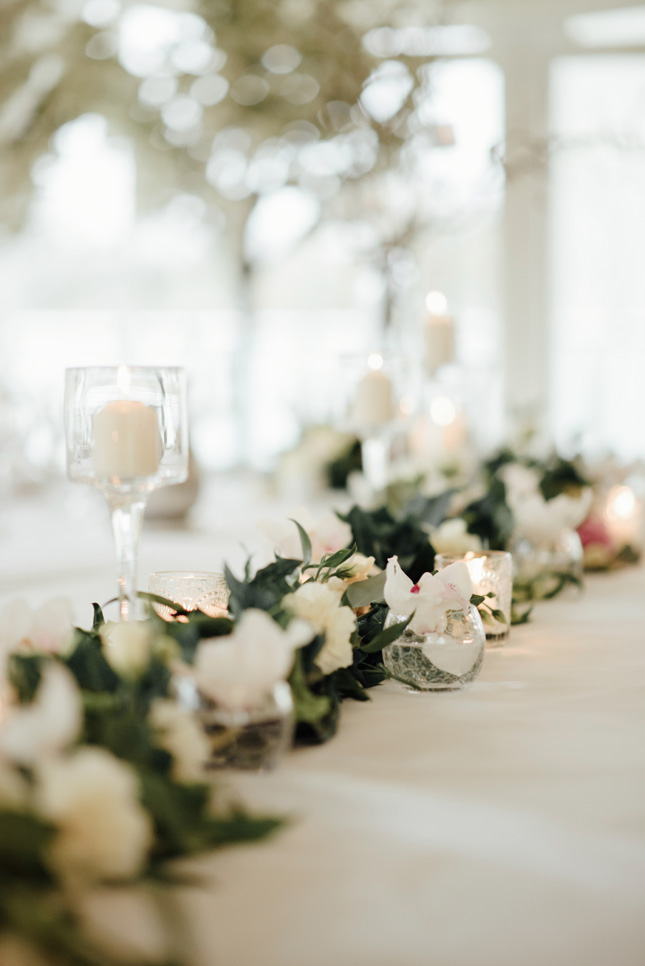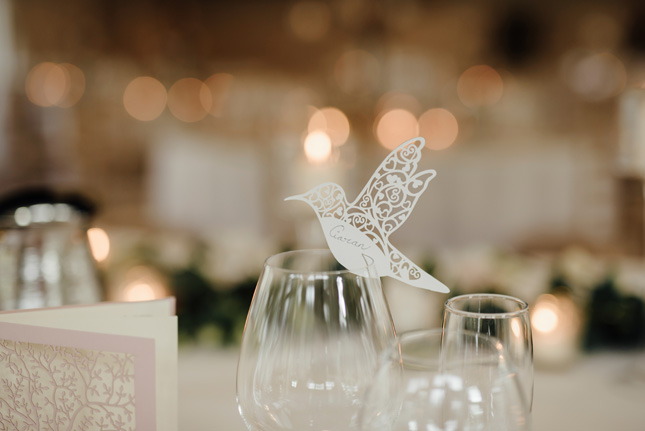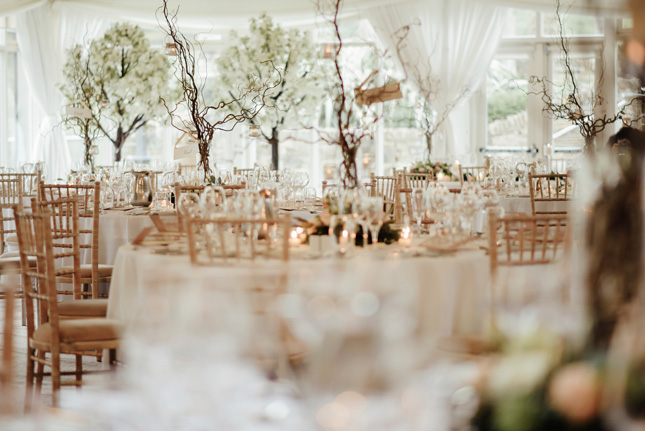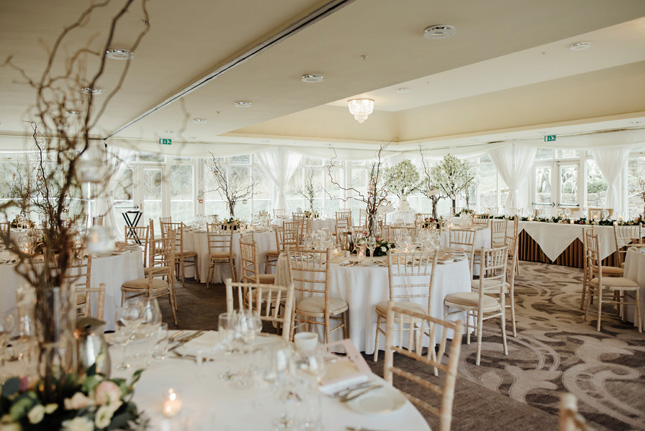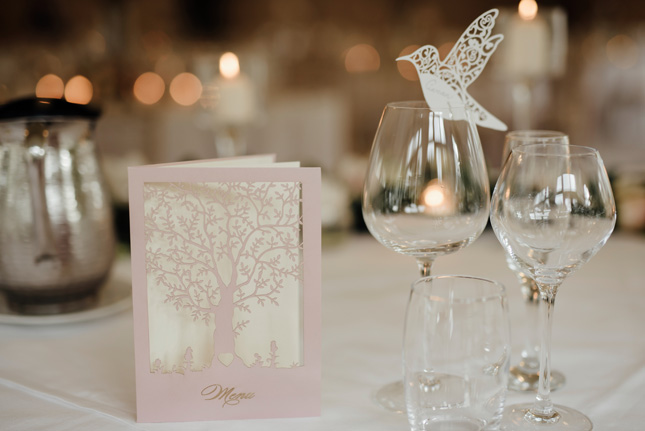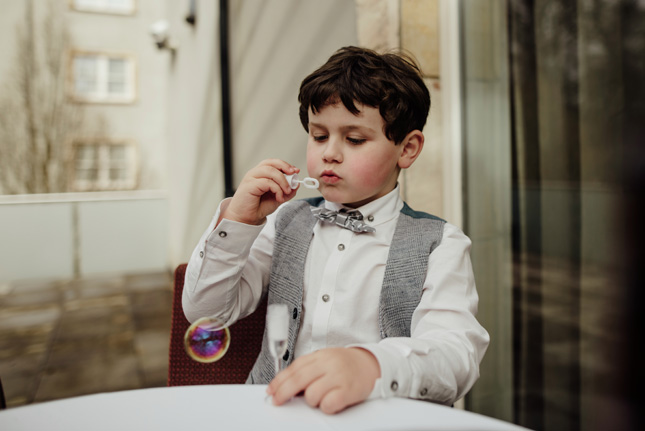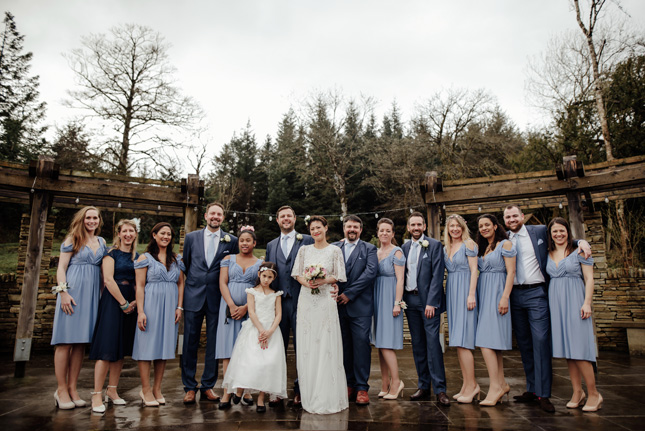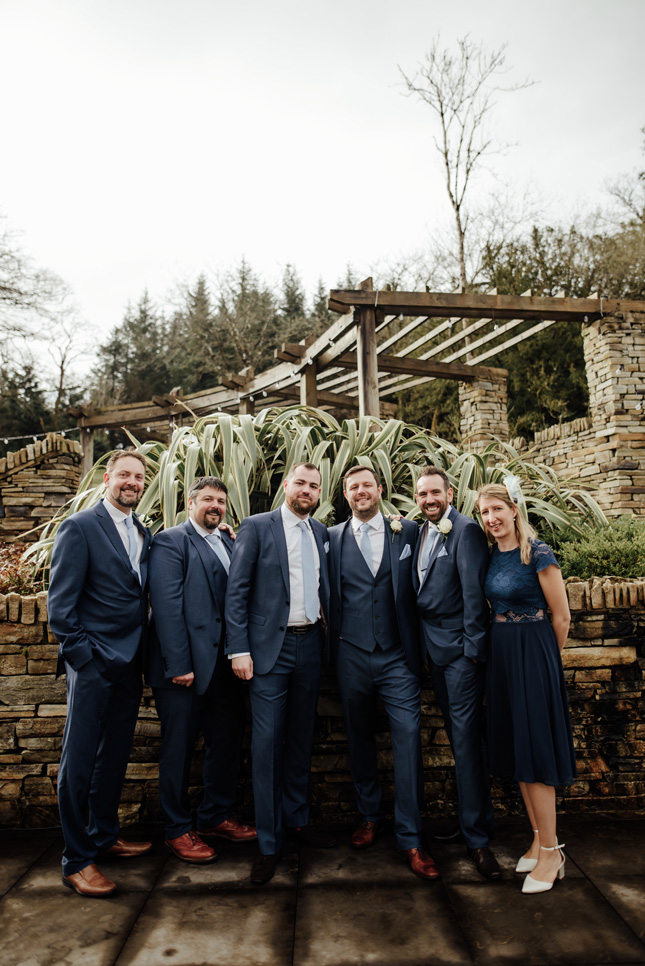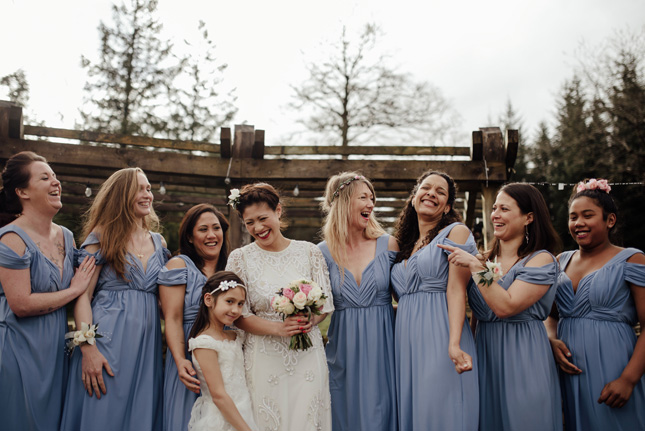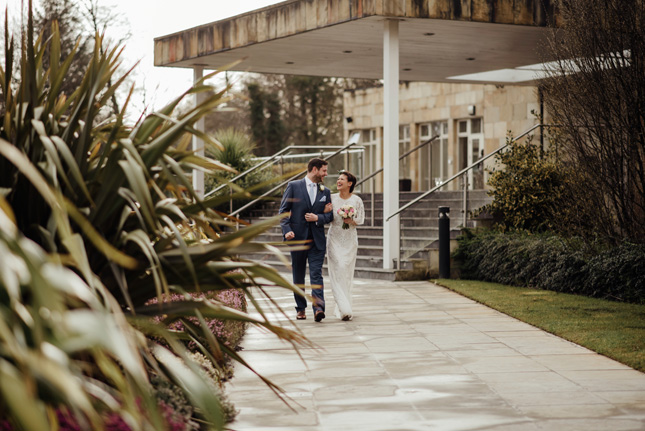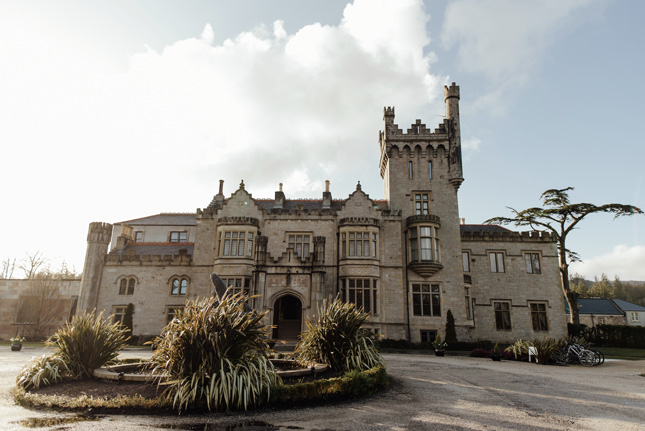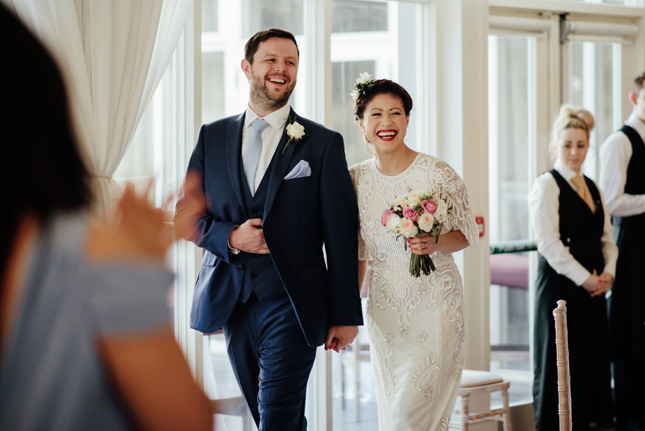 Their advice for couples is to nail down an awesome photographer like they did. "So many wedding photos can look uninspired and just like every other wedding – that's not what we wanted. We could not have been happier or more impressed with who we chose – The Lous are professional, abstract, skilled and the added bonus of the husband and wife team, it meant the whole day was documented from both of our views."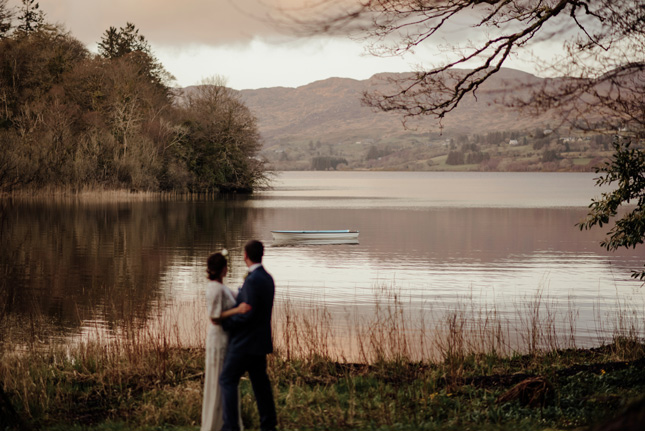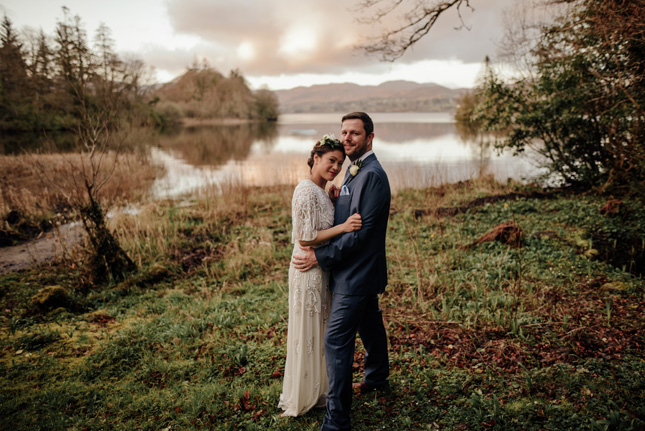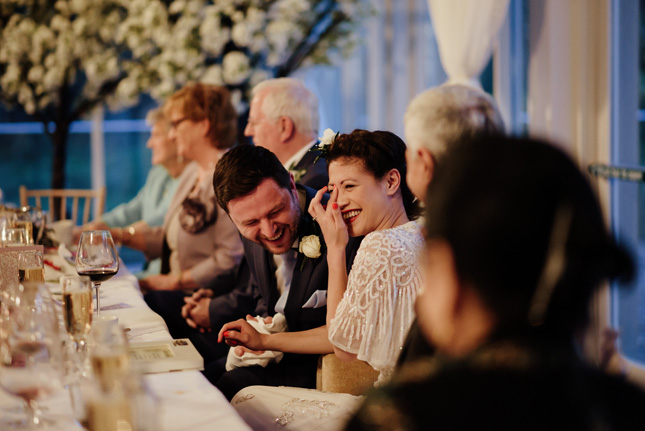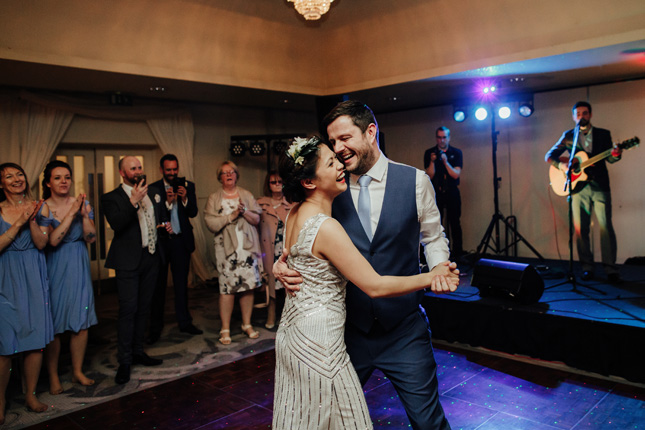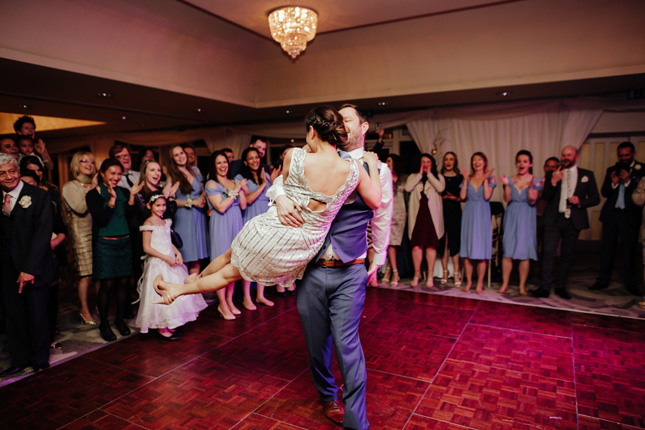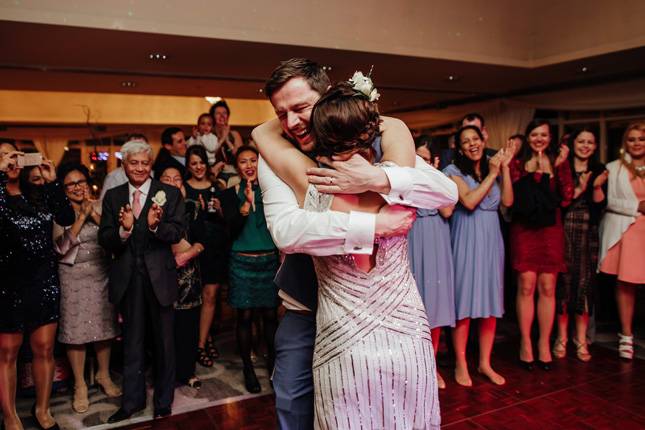 What a gorgeous day and even more gorgeous couple. If you're having your own wedding at Lough Eske Castle, we hope you picked up lots of inspiration from Sari and Ciaran's. See anything you love? Don't forget to pin it to Pinterest!