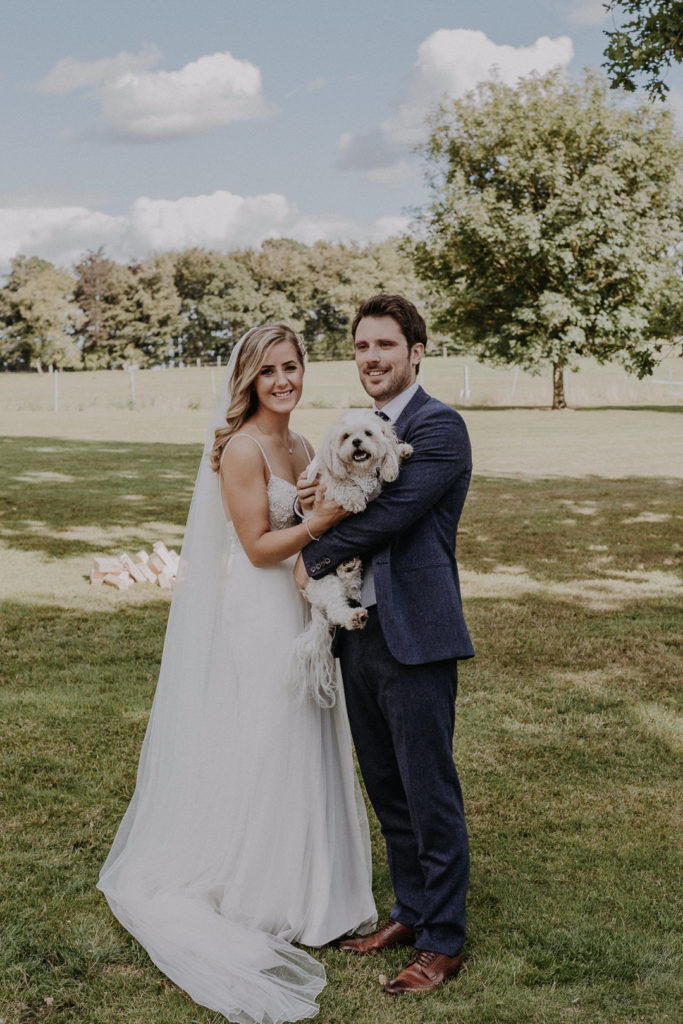 Ruth and Conor's dreamy Kilshane House wedding (gorgeously captured by Rafal Borek) came about after nearly a decade together. They first met as kids at a local GAA disco, and by the time they had reached their twenties, they kept running into each other at their local nightclub in Skerries. "We made it official at Electric Picnic 10 years ago in the middle of a rave, so romantic!" laughs Ruth.
Conor picked an antique engagement ring and kept his plans under wraps for three months before popping the question. Ruth packed for a spa weekend in Cavan, with a bag full of pyjamas, face masks and minimal makeup, but Conor surprised her with a dream trip to Venice instead. "It turned out to be the (second) best weekend of our lives. After two verbal blunders by me, Conor decided not to propose in a waterside bar full of people, nor did he propose on a bridge adorned with love locks, instead, he got down on one knee in our hotel room and it couldn't have been more perfect," she remembers.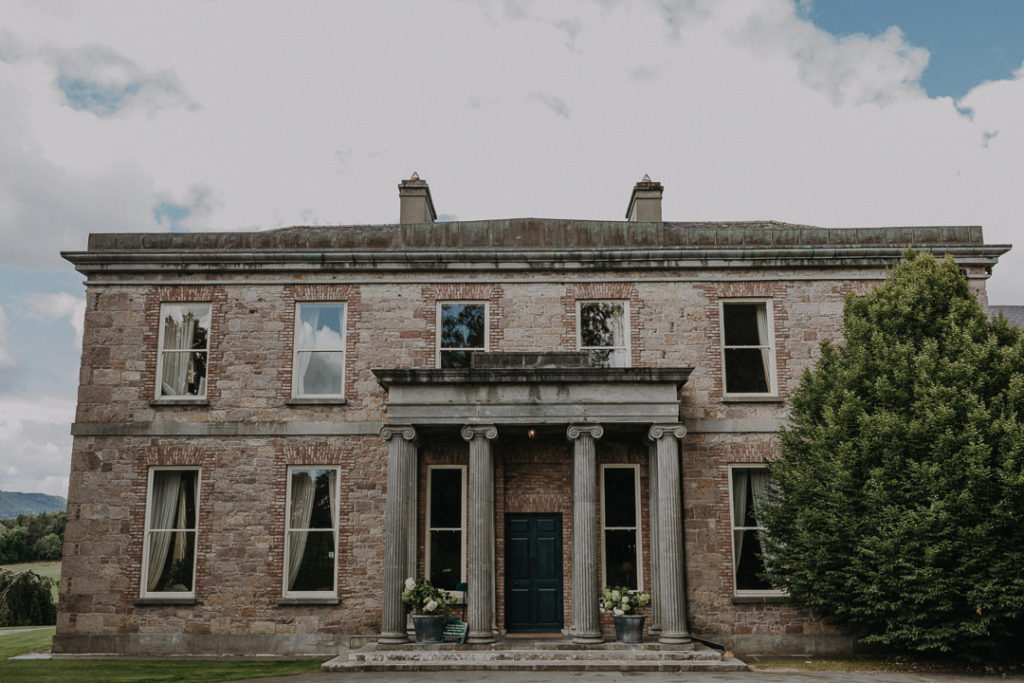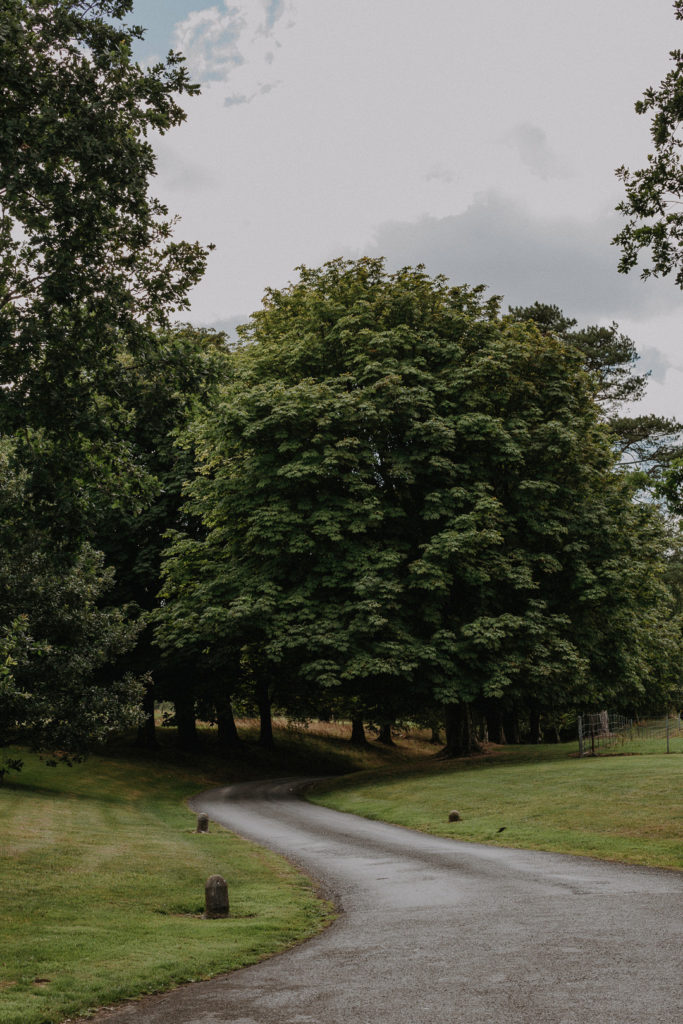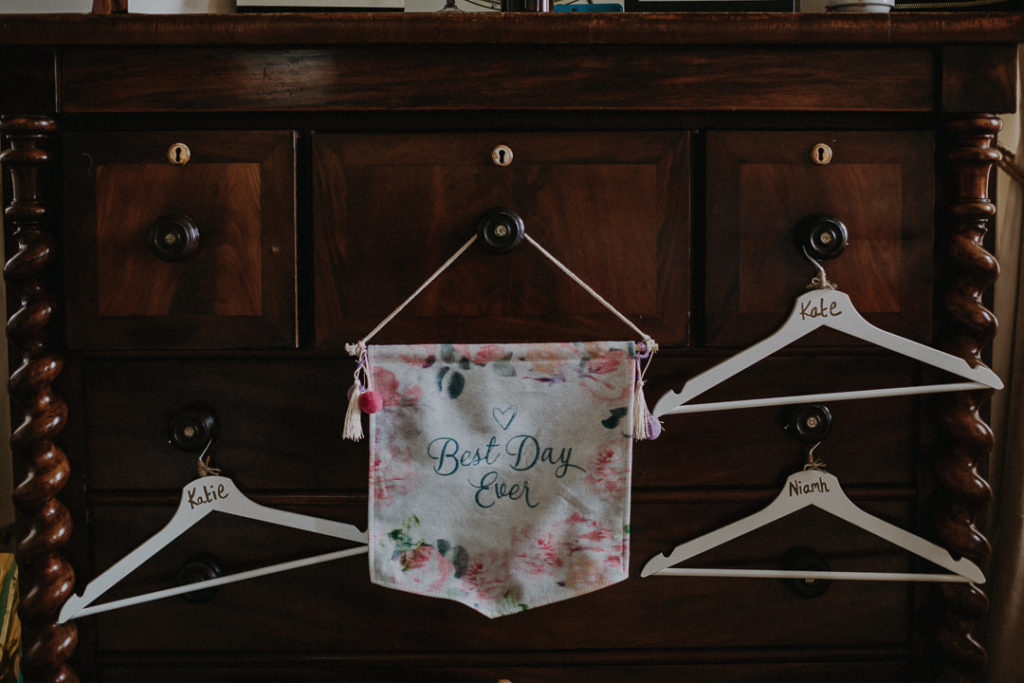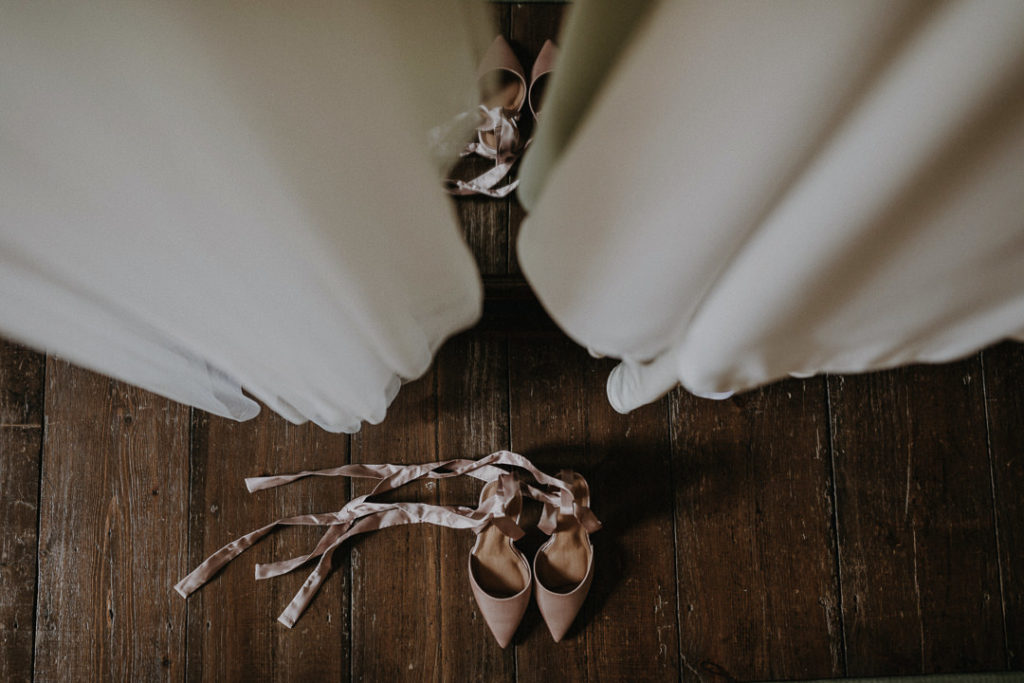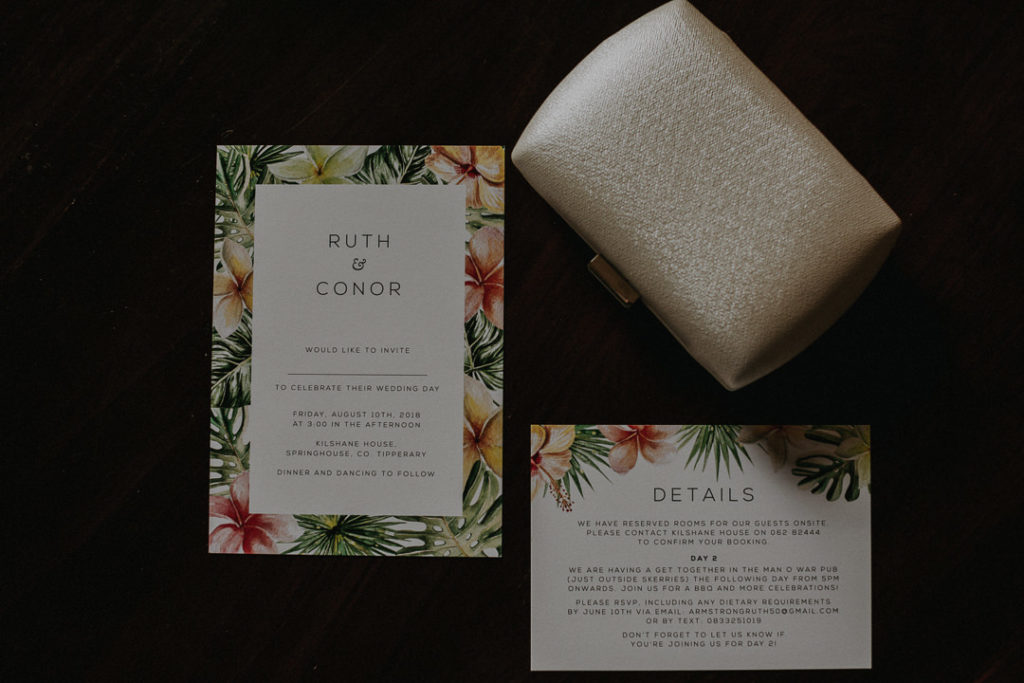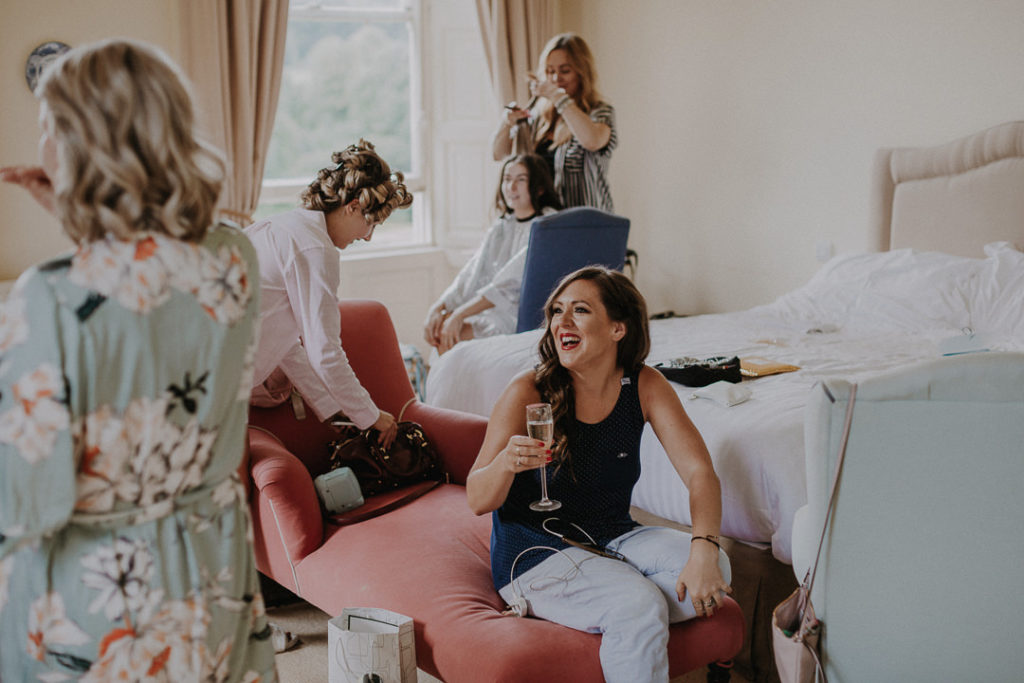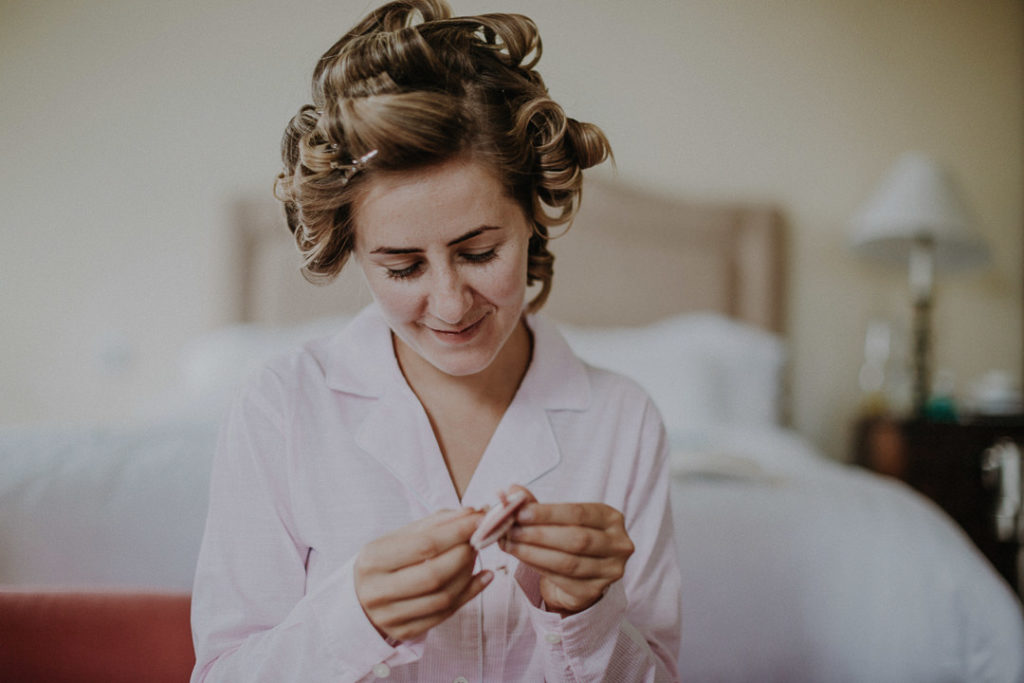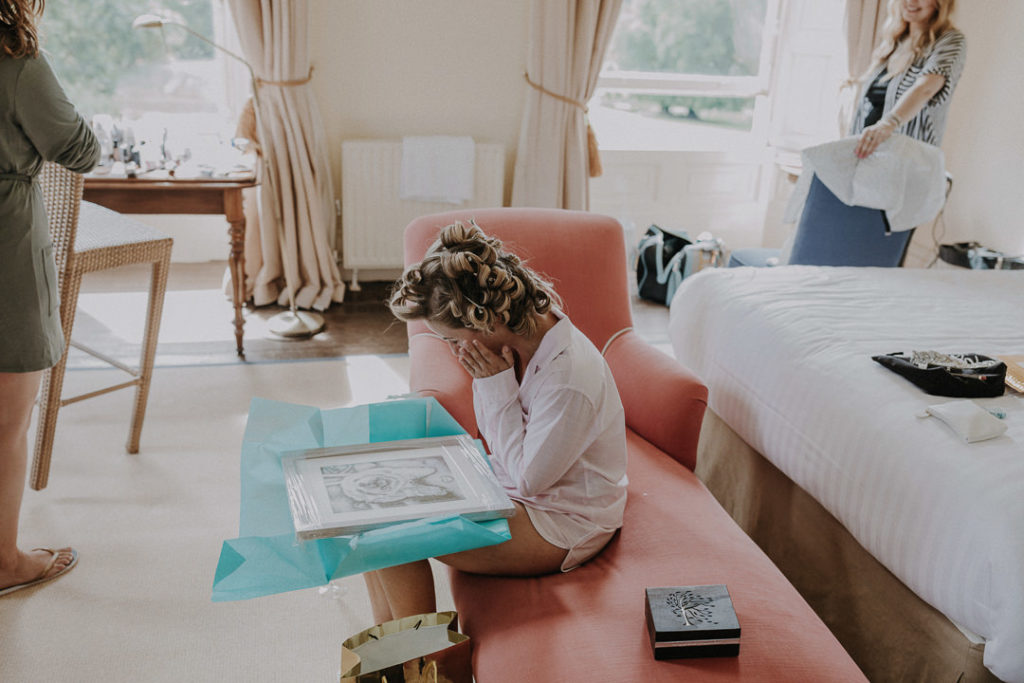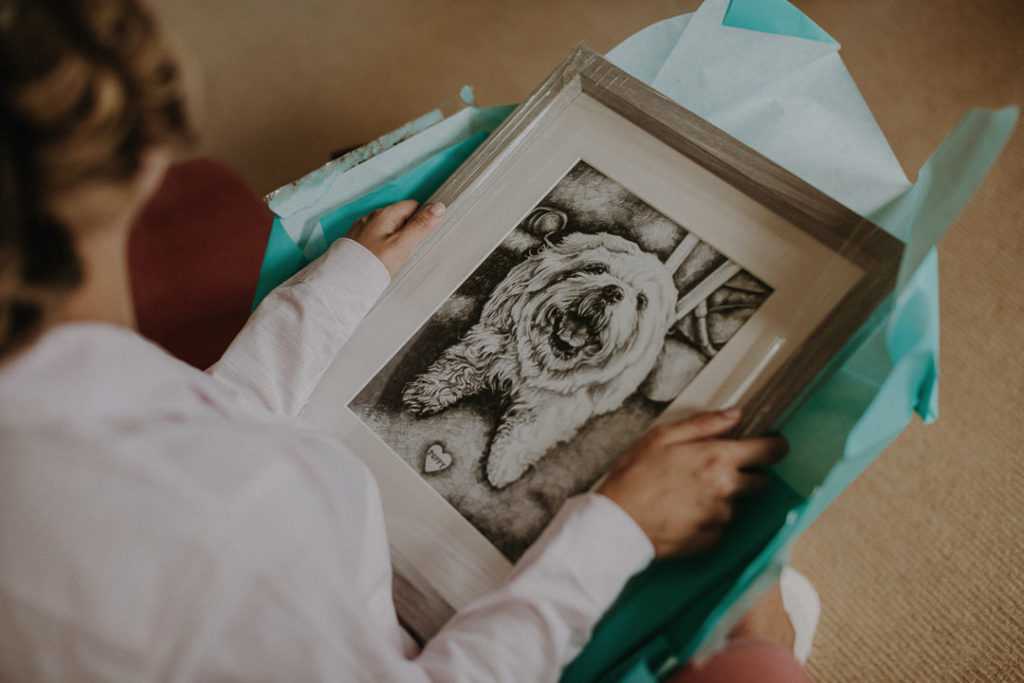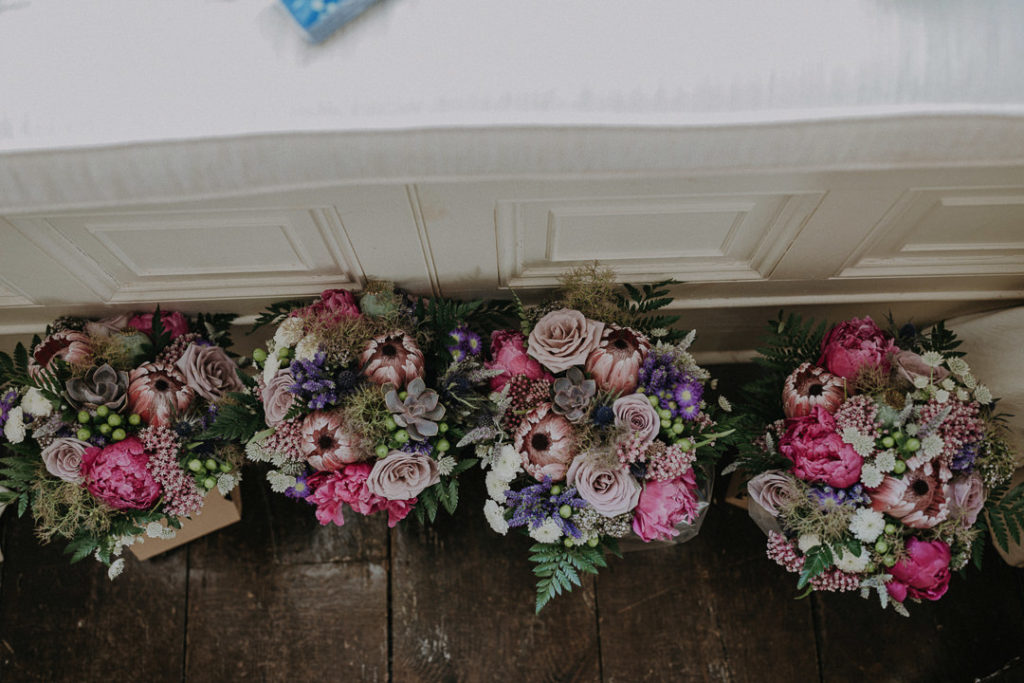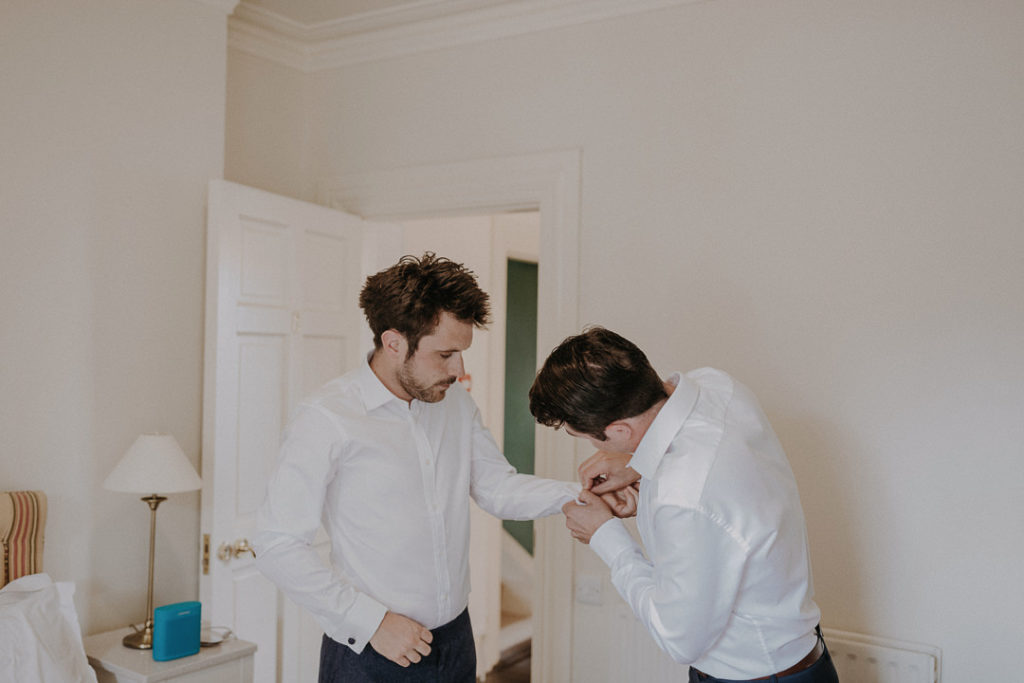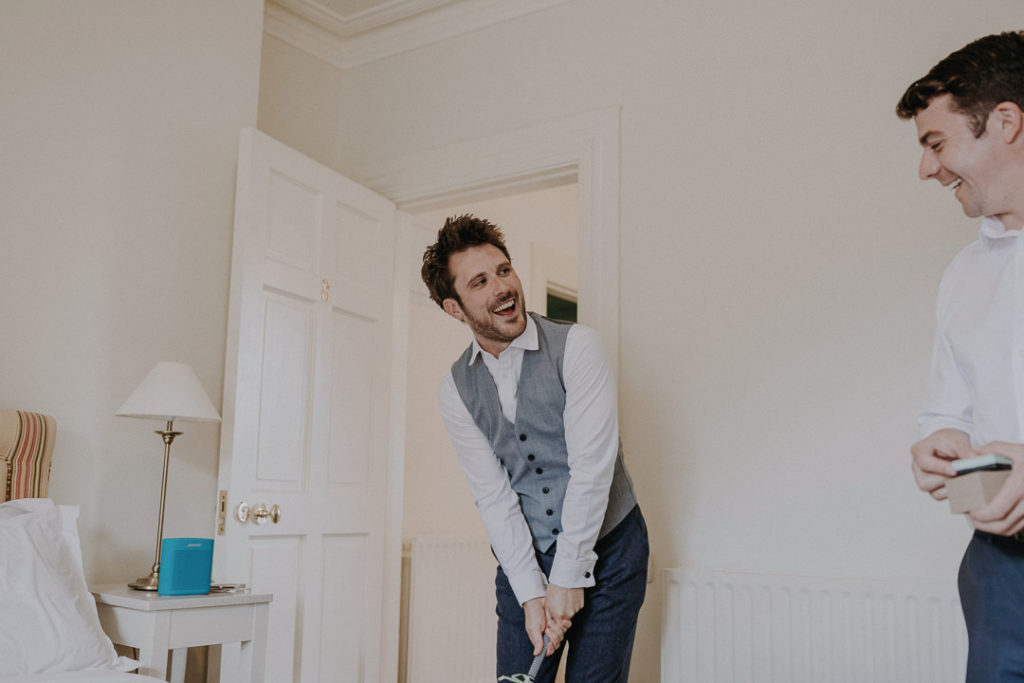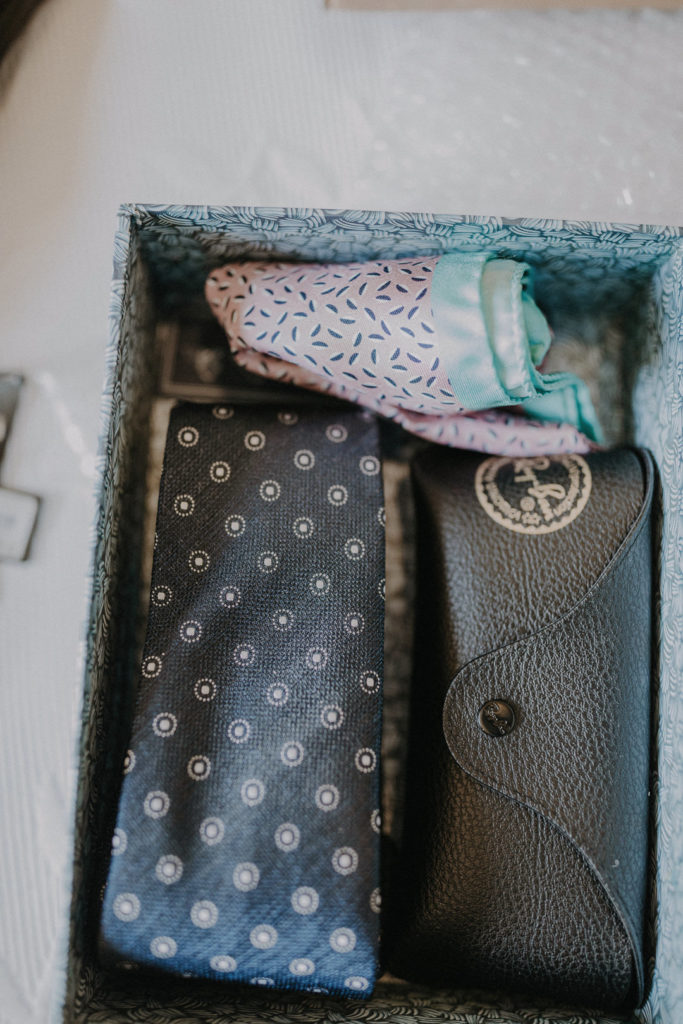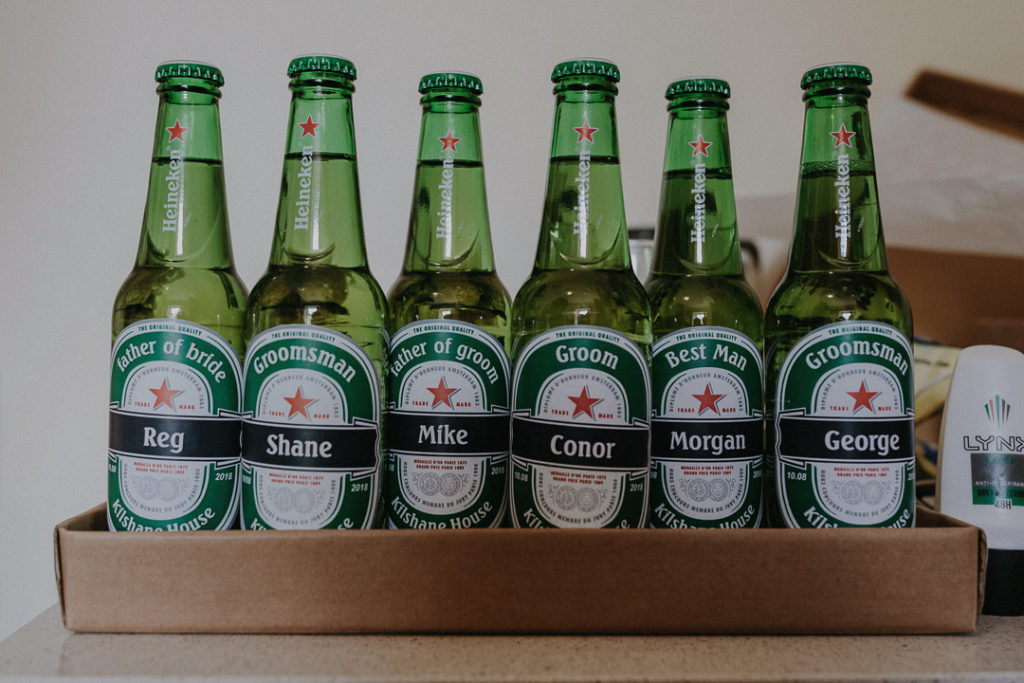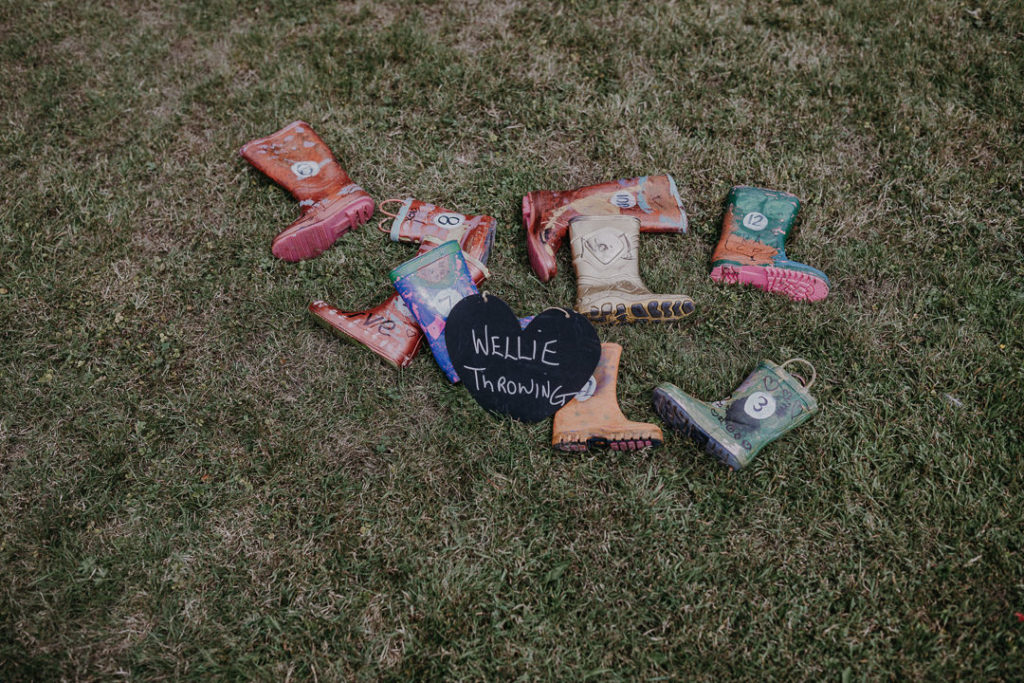 The couple started their planning by viewing seven wedding venues, before choosing Kilshane House. "Kilshane House was the final venue and as soon as we went through the gates, we knew it was the one," says Ruth. "We both got a feeling in our stomachs and before we even went inside, we both said "This is it". The conservatory was the most special and overwhelming part, but also how welcoming the staff and owners Jane and Finbarr were towards us and our guests."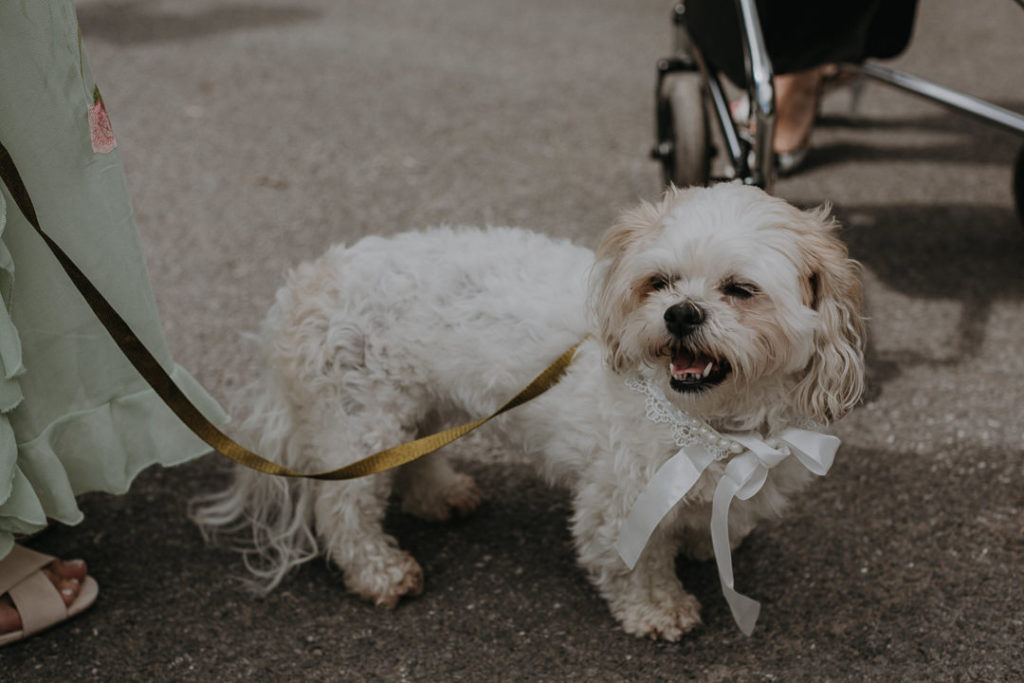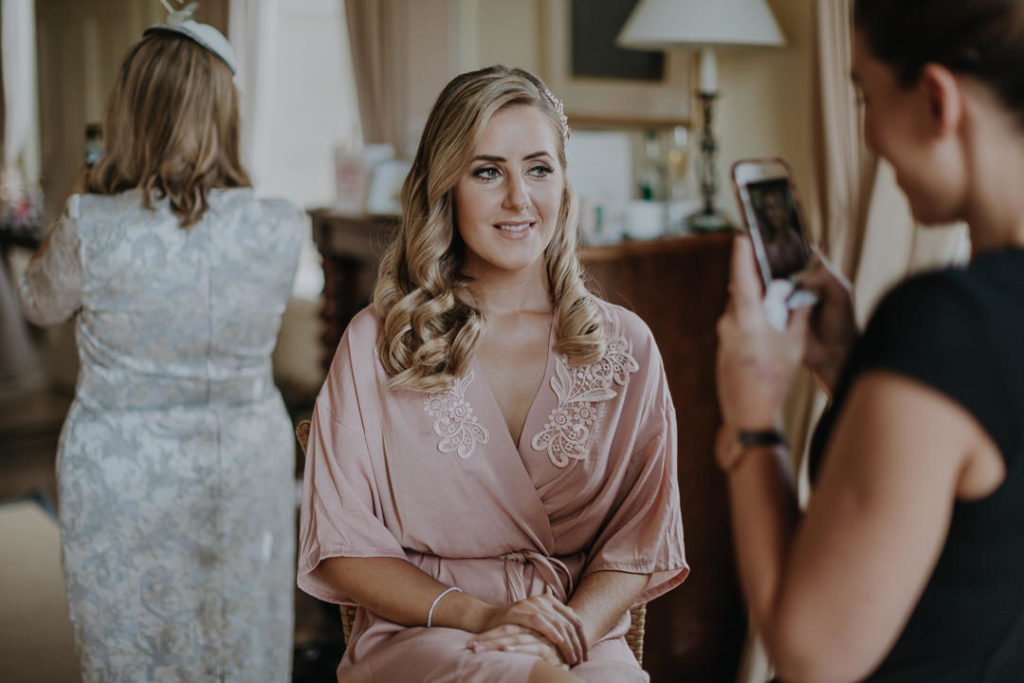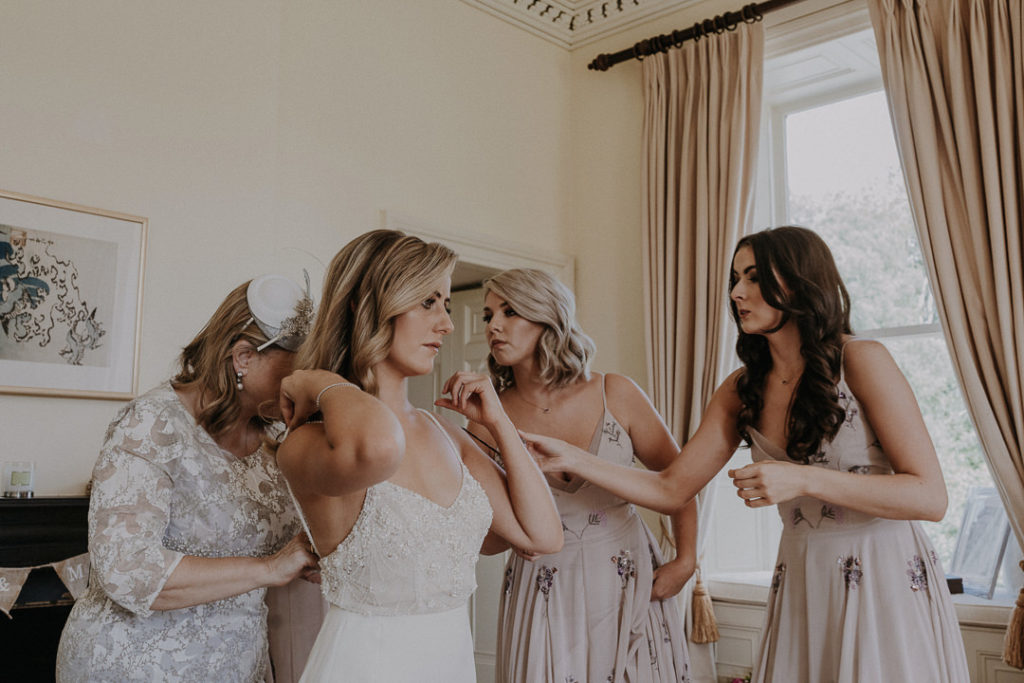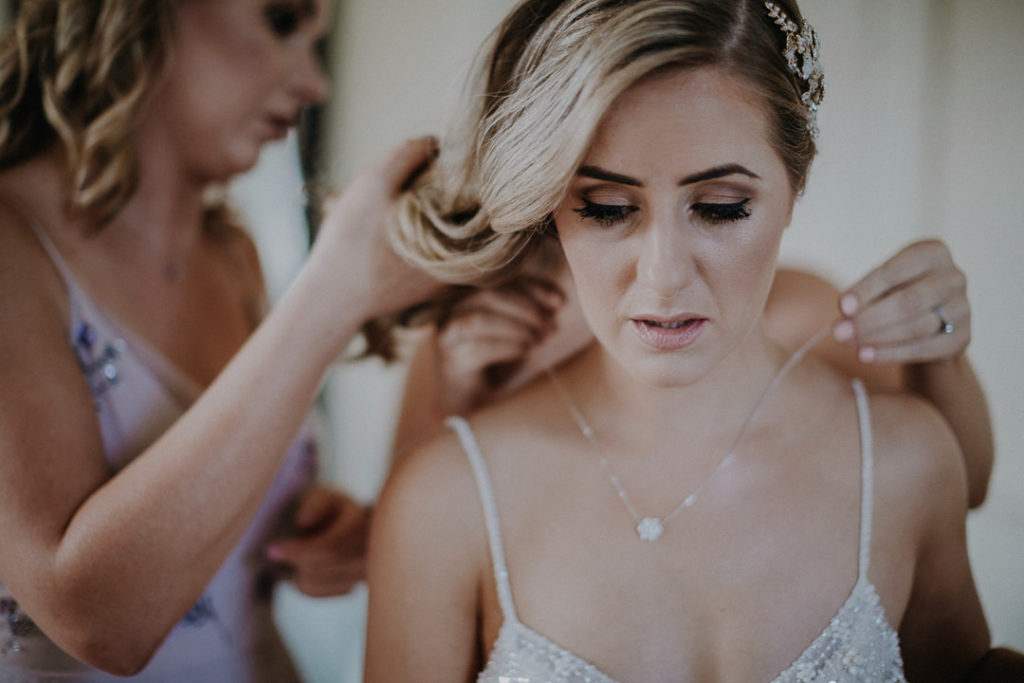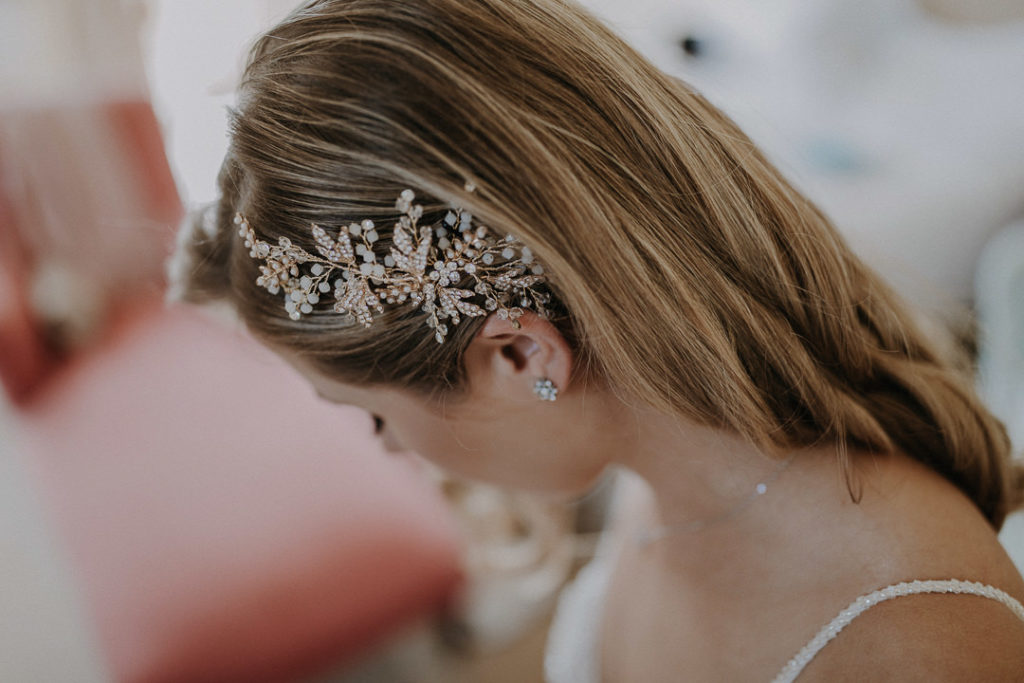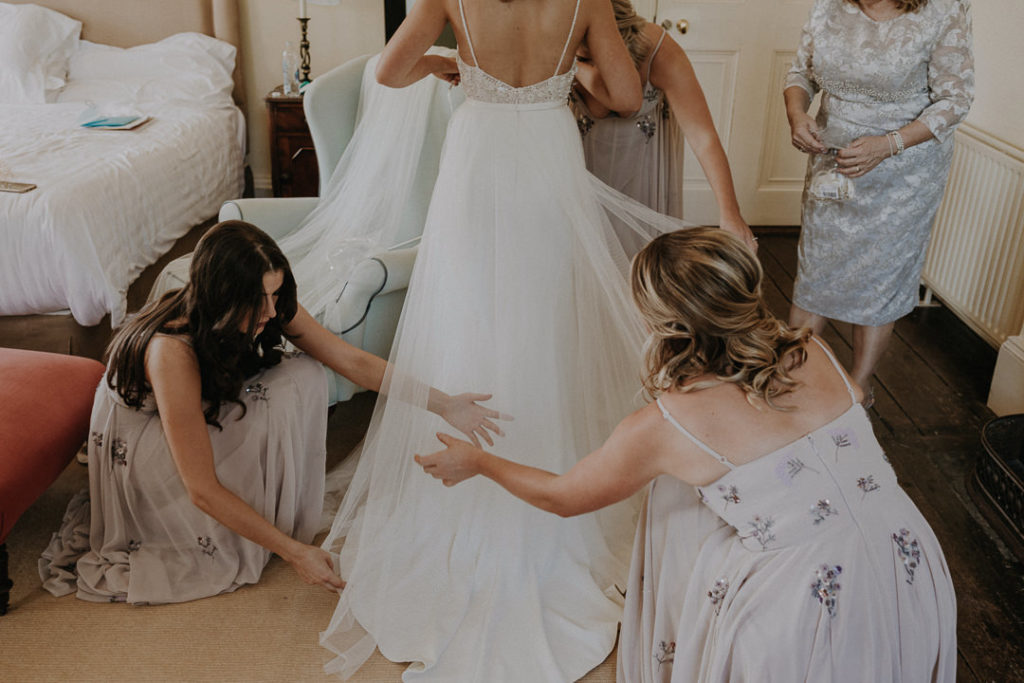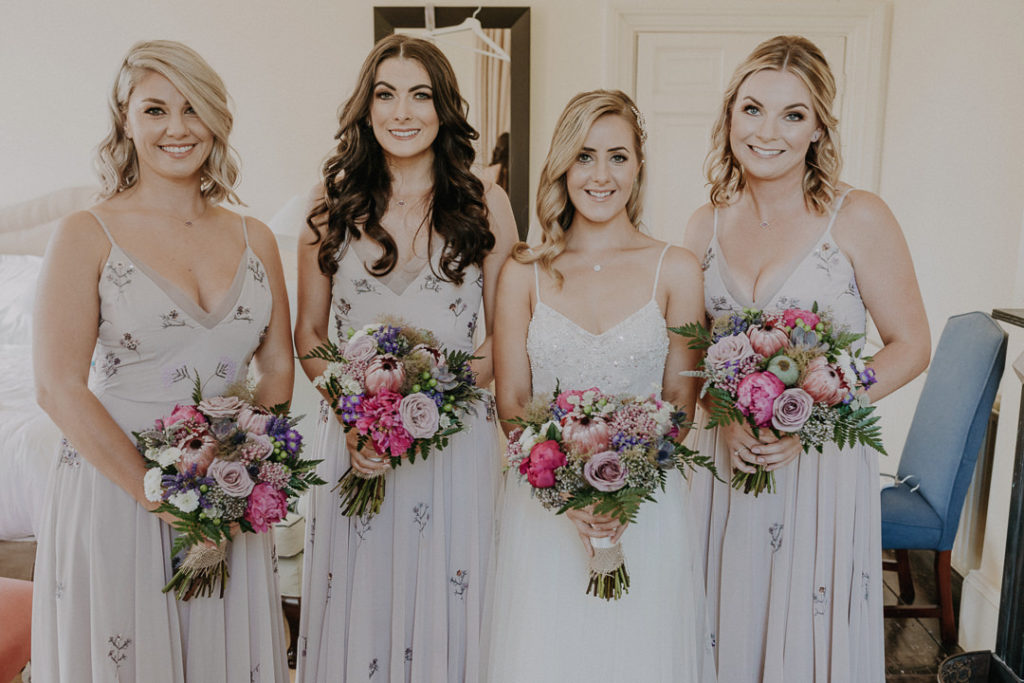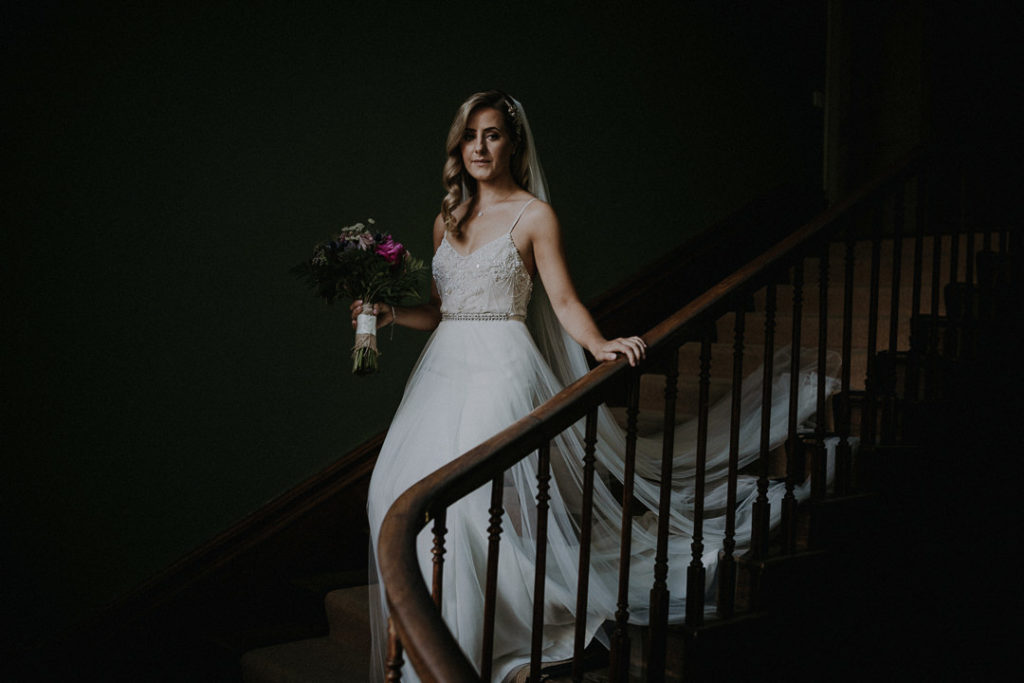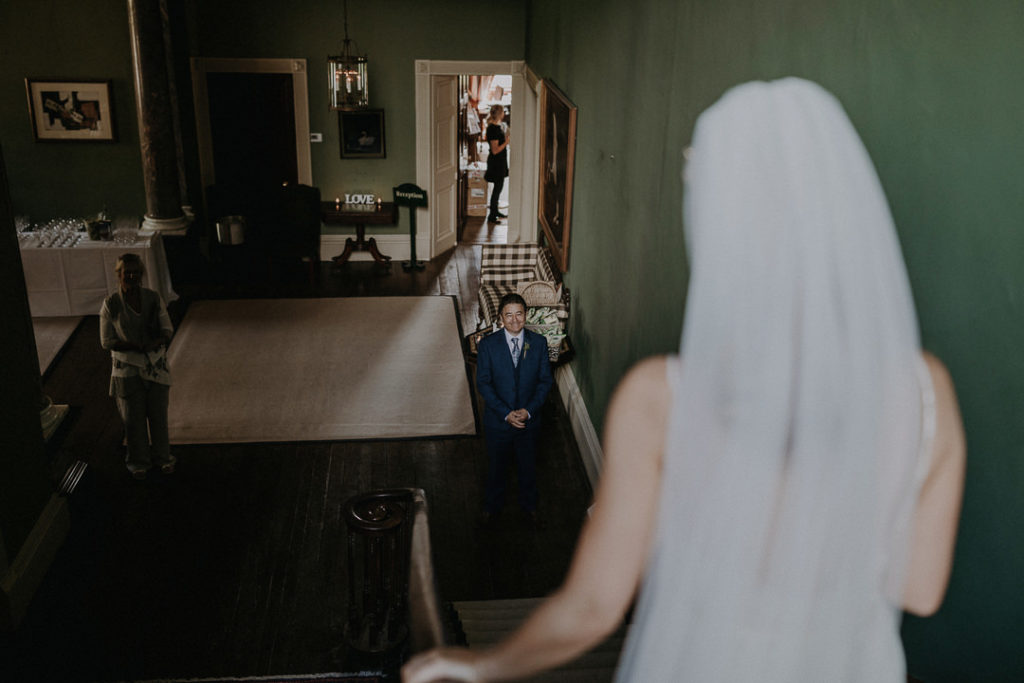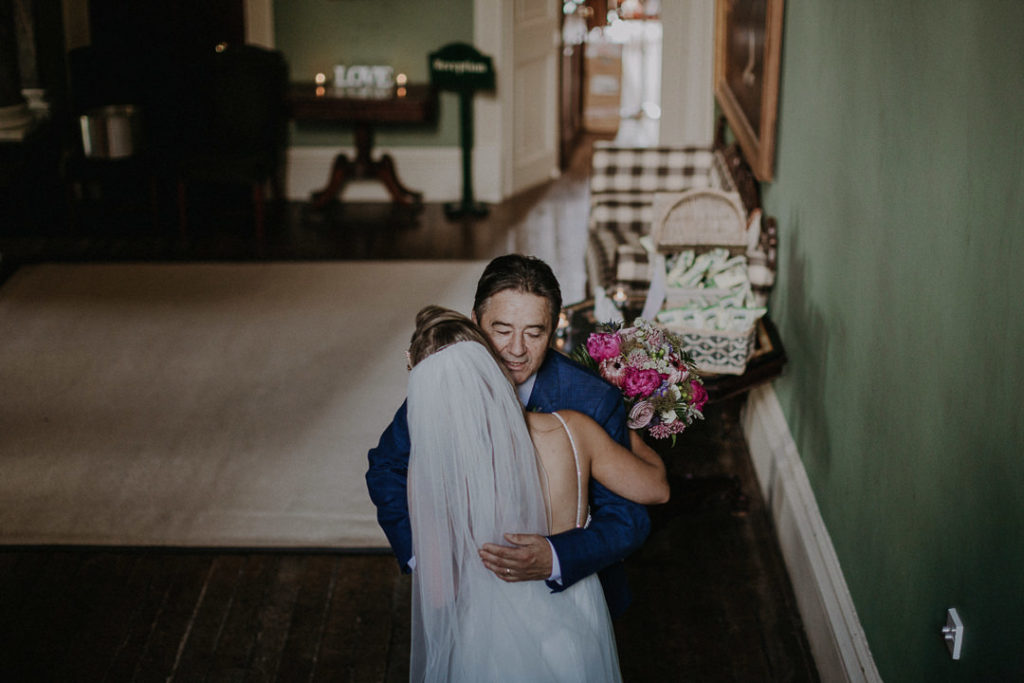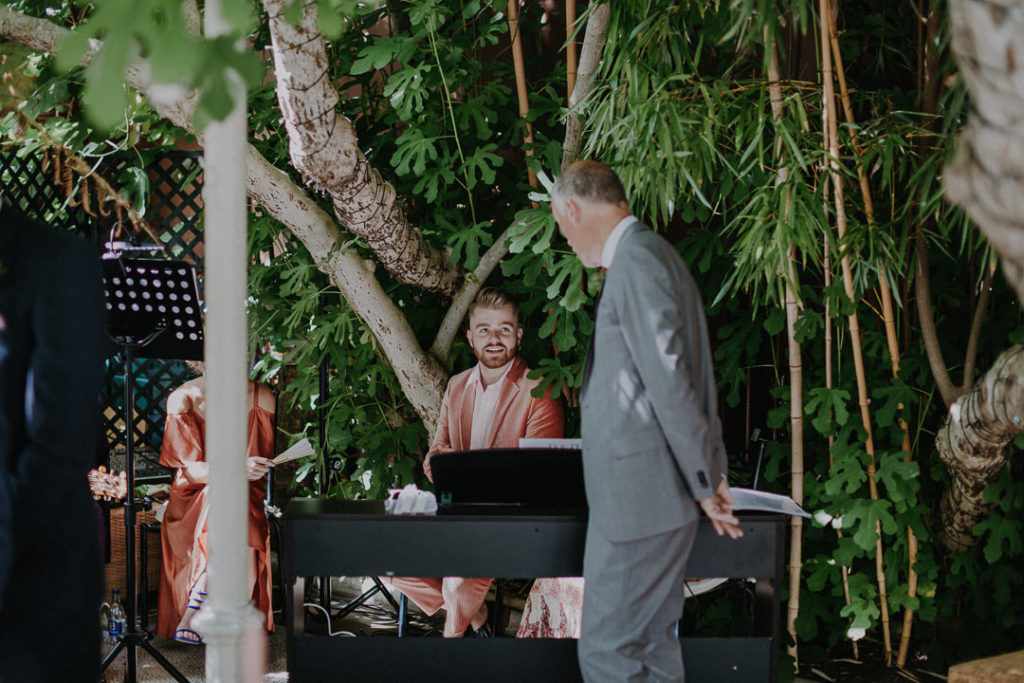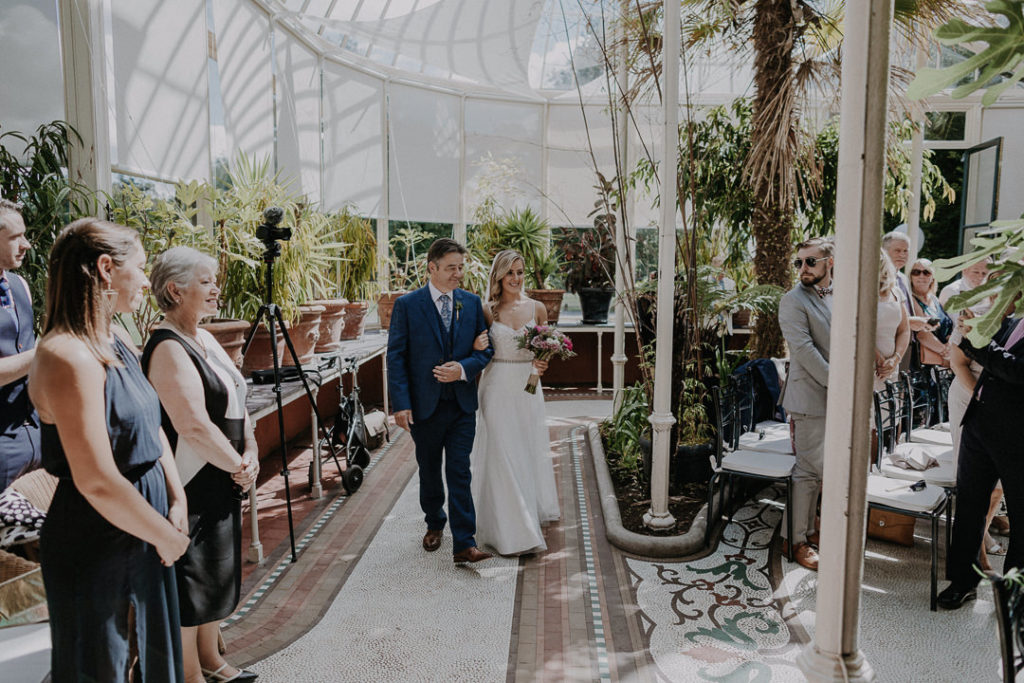 Besides a good gut feeling, the overall vibe of the venue really suited what the pair were hoping for. "We both love nature, animals and the outdoors. Kilshane House is built on 320 acres of the most beautiful land full of woodland. This, as well as the conservatory full of green botanicals instantly drew us to the venue. We thought about having our ceremony outside but with the unpredictable Irish weather, we didn't want to plan an outdoor wedding to be disappointed with rain on the day. Having an intimate ceremony within the conservatory was the perfect solution as we were surrounded by plants, trees and even birds!"
They found wedding planning a breeze, sorting their photographer, videographer and band after the venue, and then just "tipping away at the rest every few months". They didn't set a strict budget, instead just saved a certain amount each month and DIY'd some extras for the day. "We decided not to spend on a photobooth, sweet cart or any extras, and instead do DIY versions which worked out really well," she says.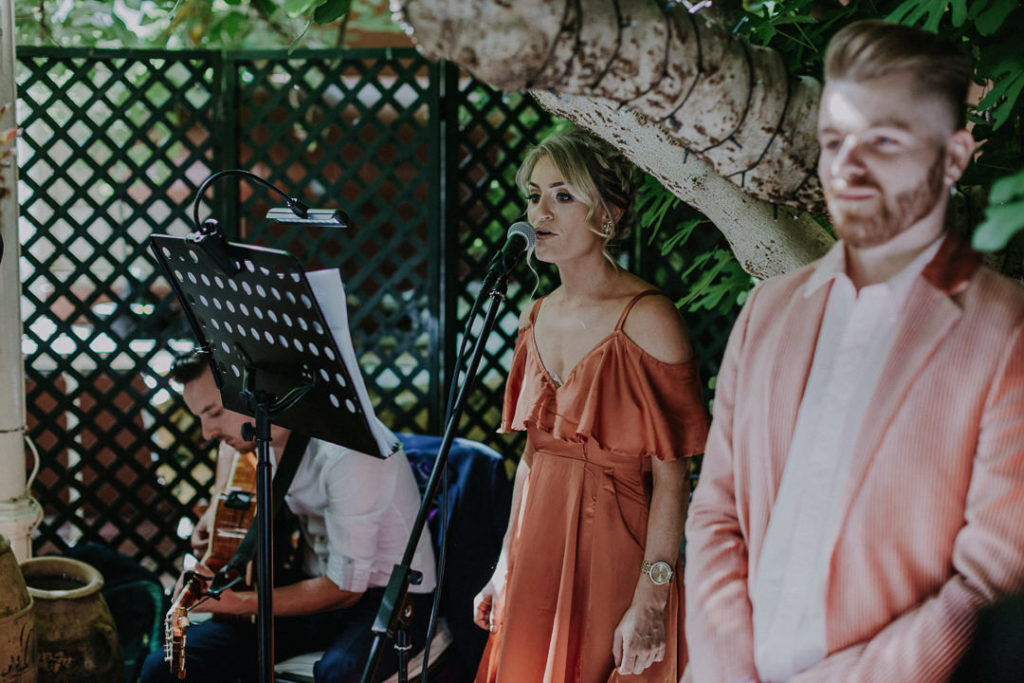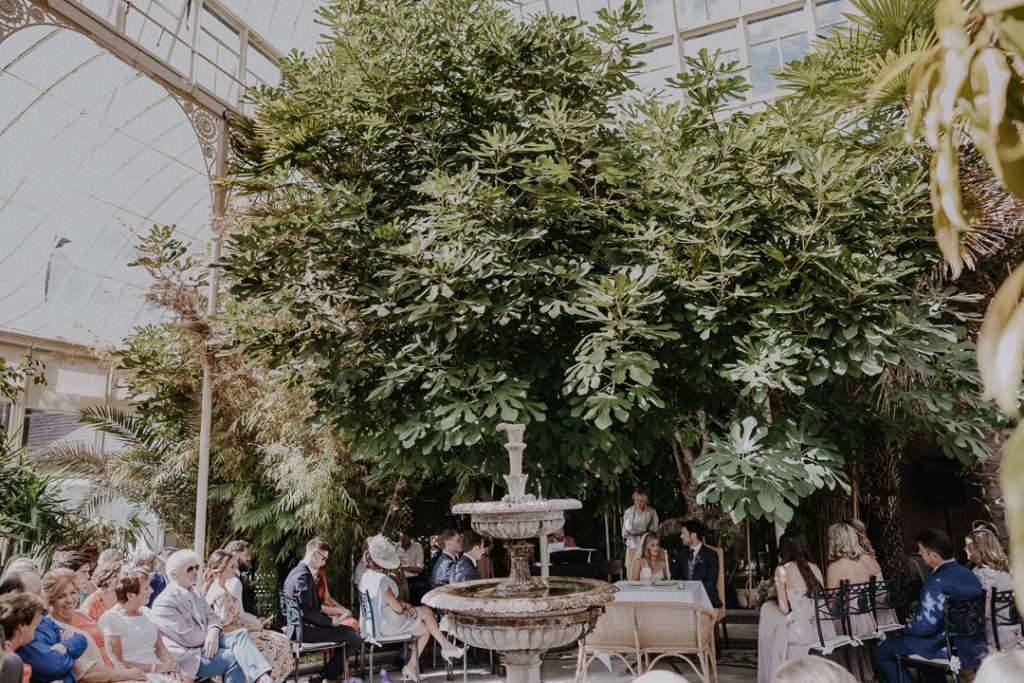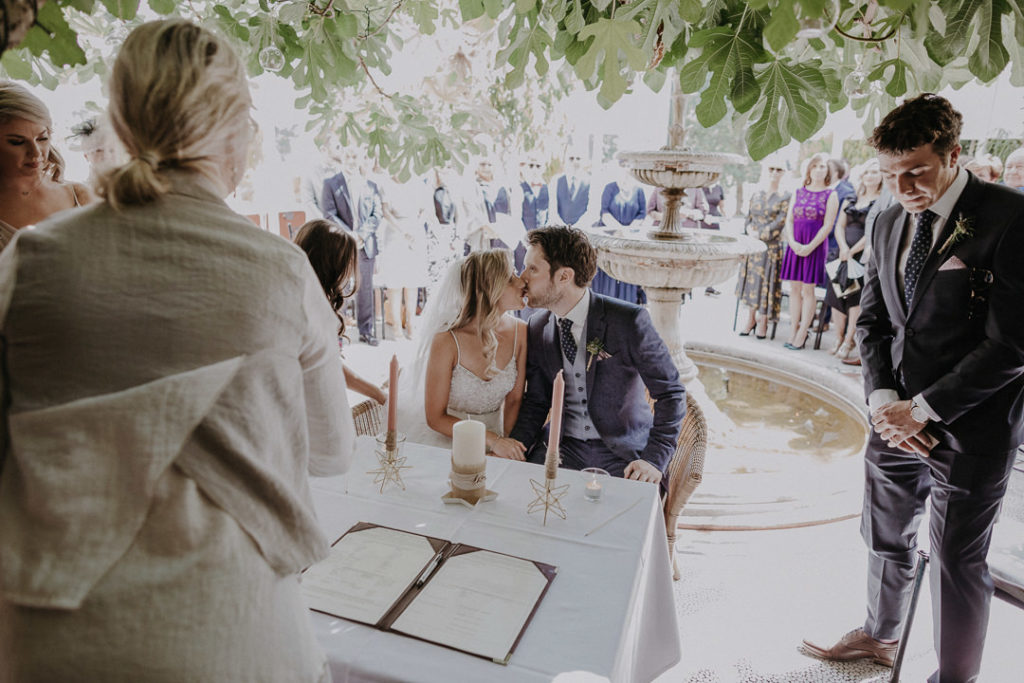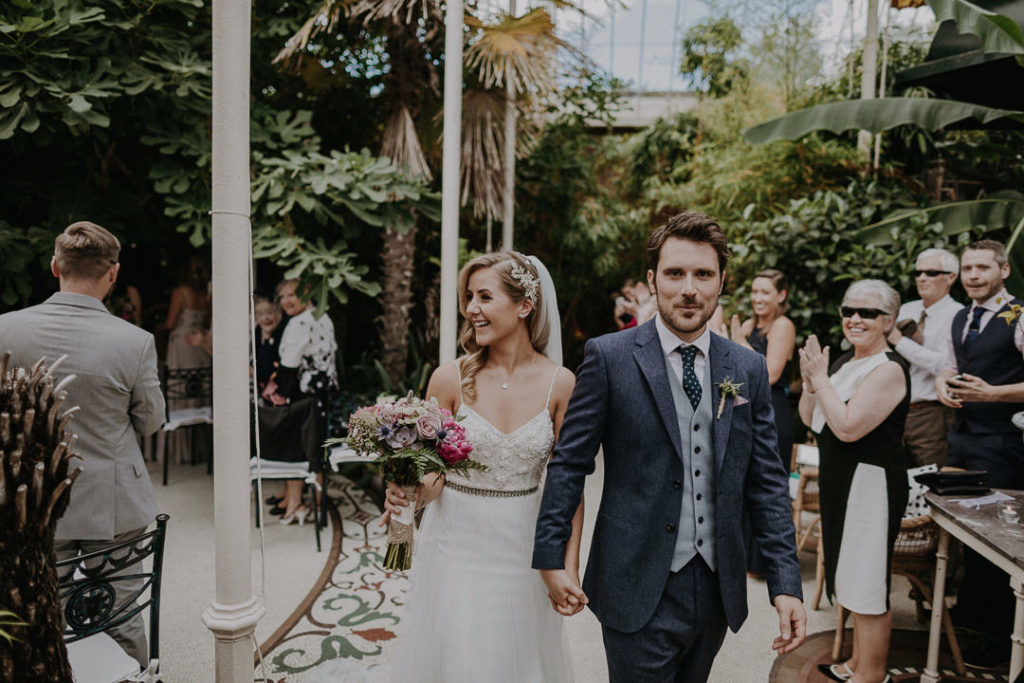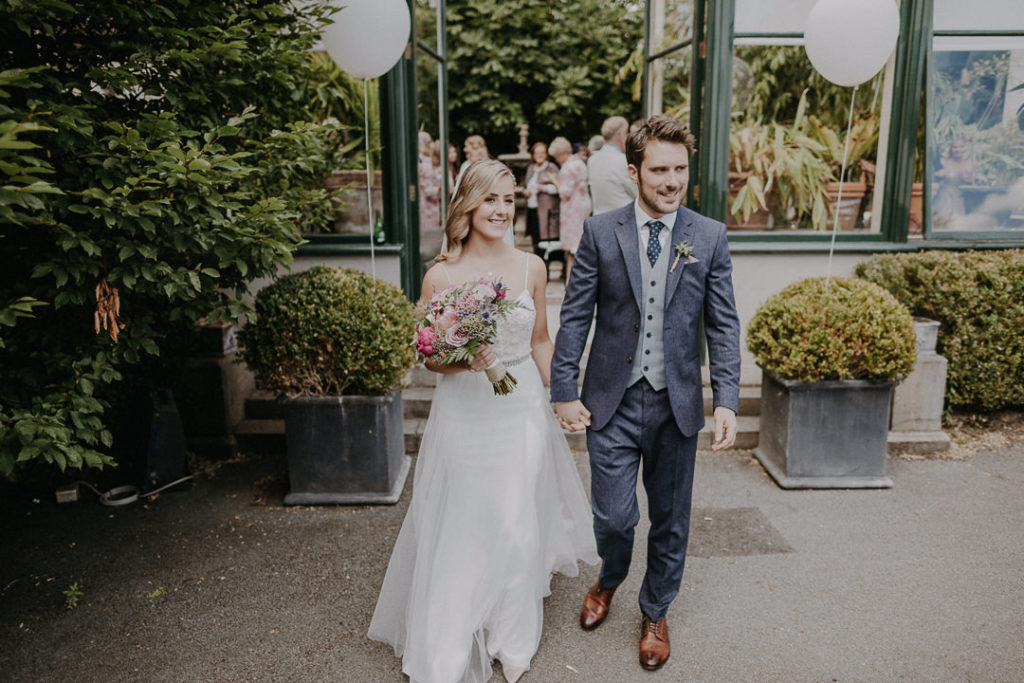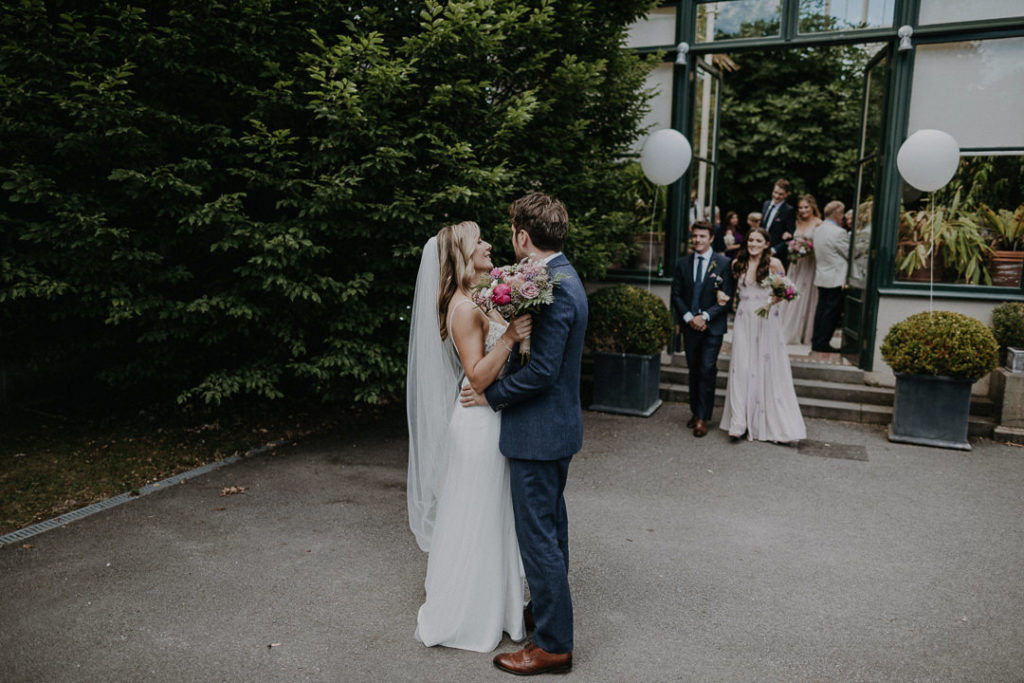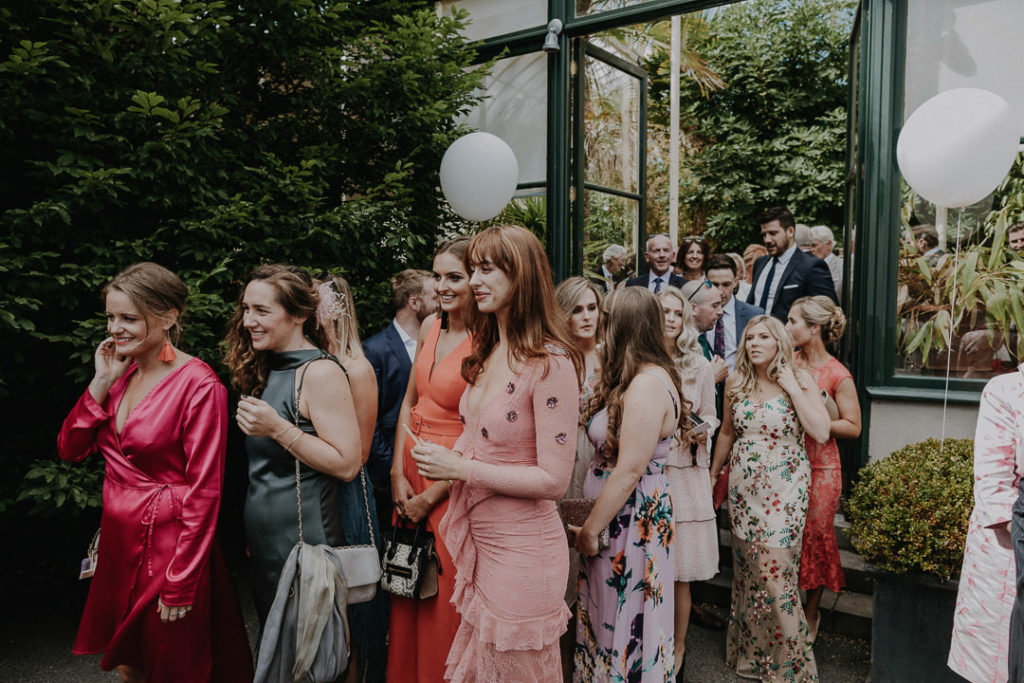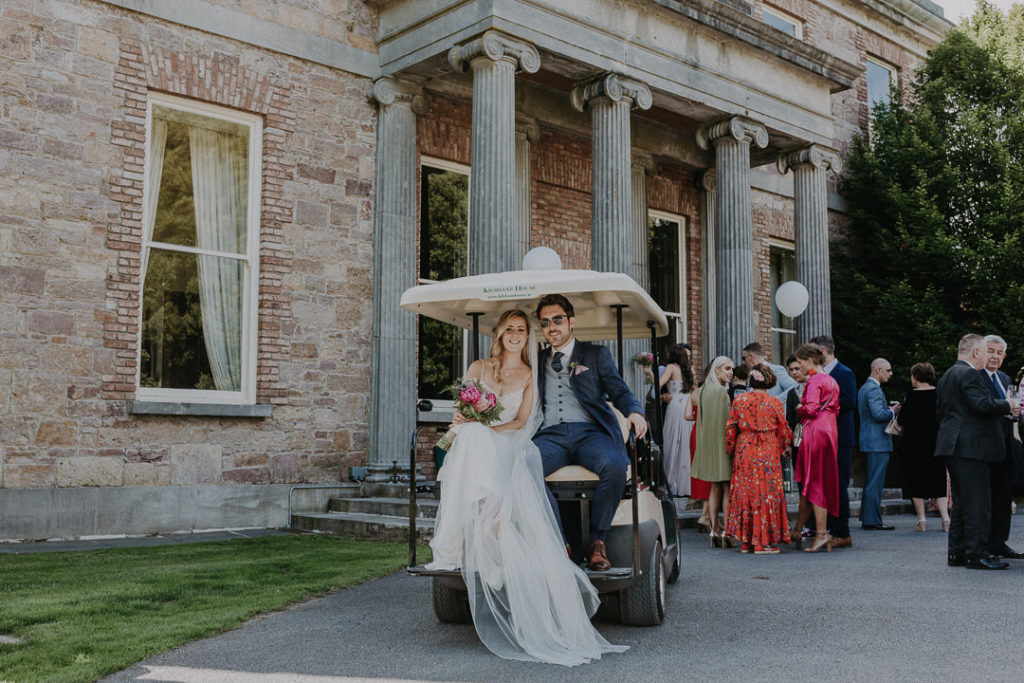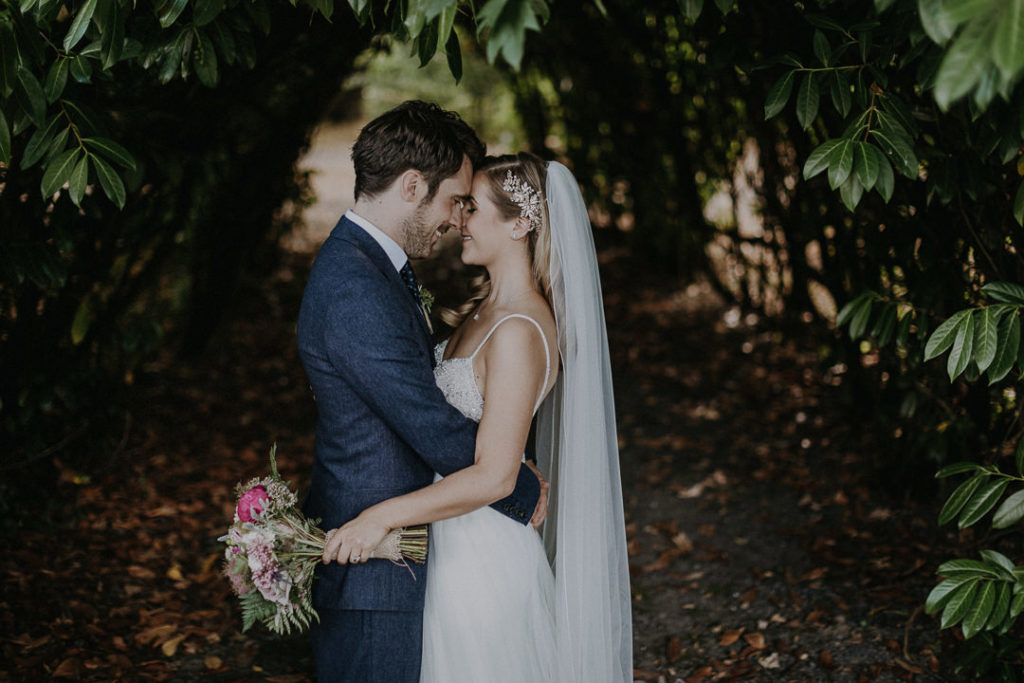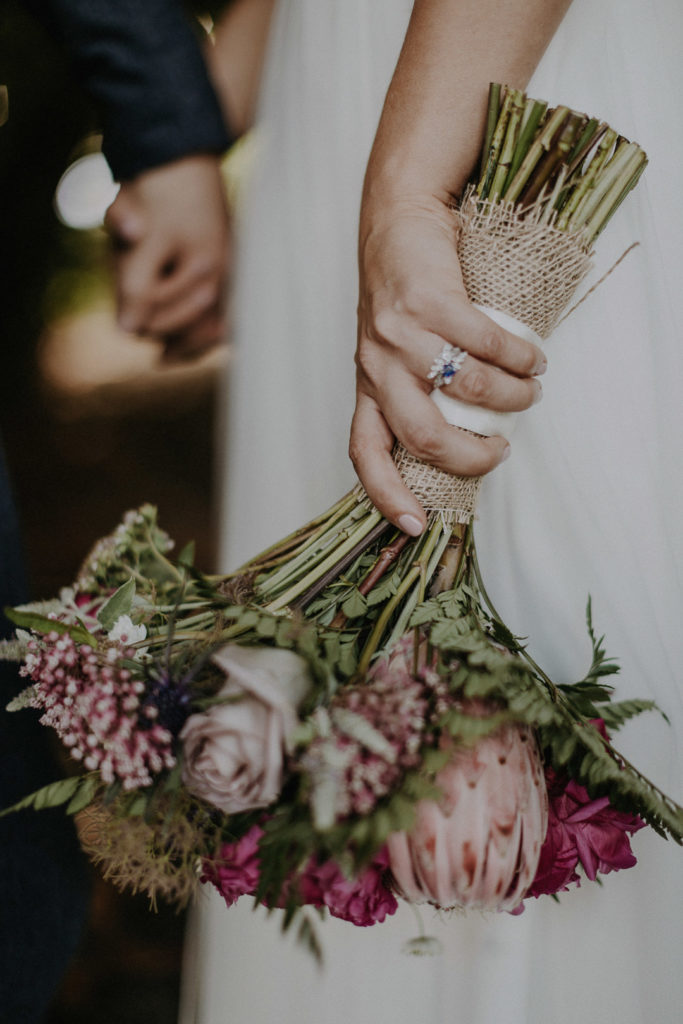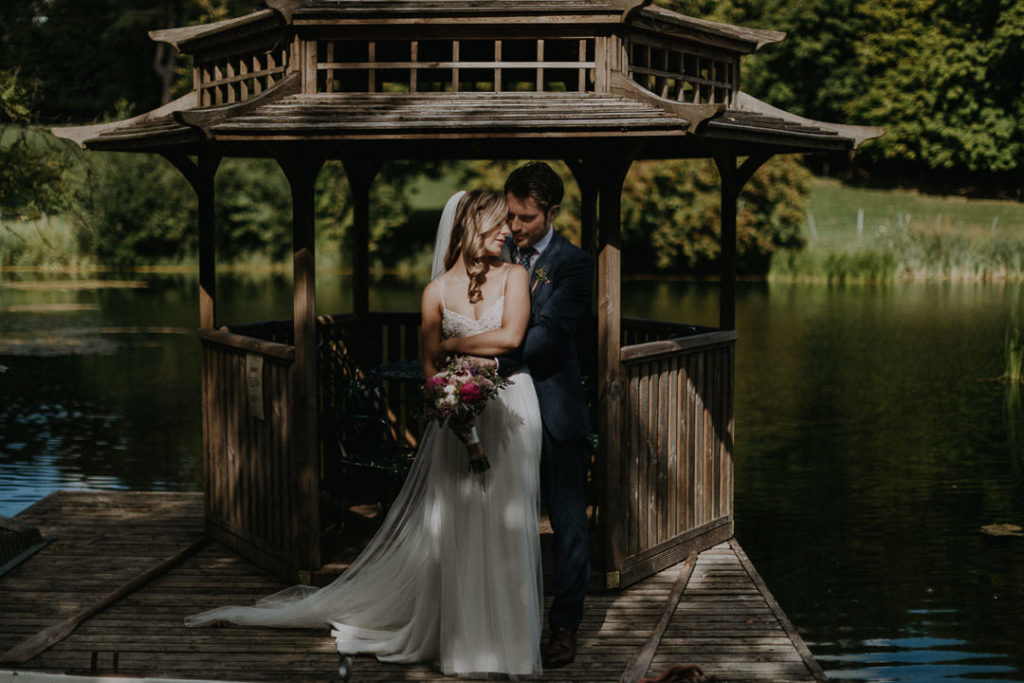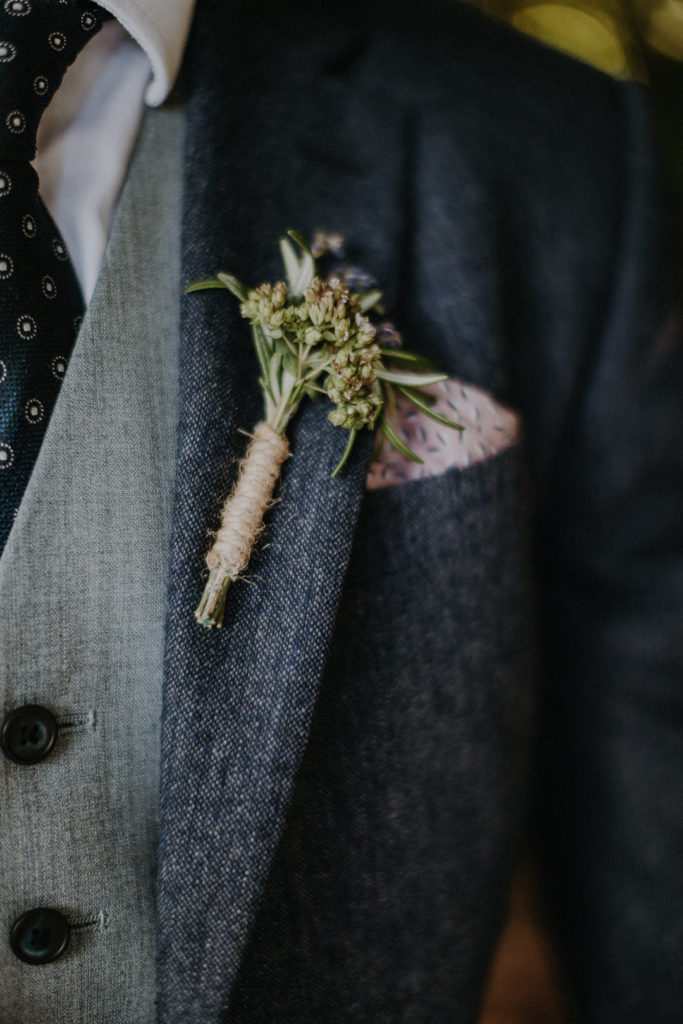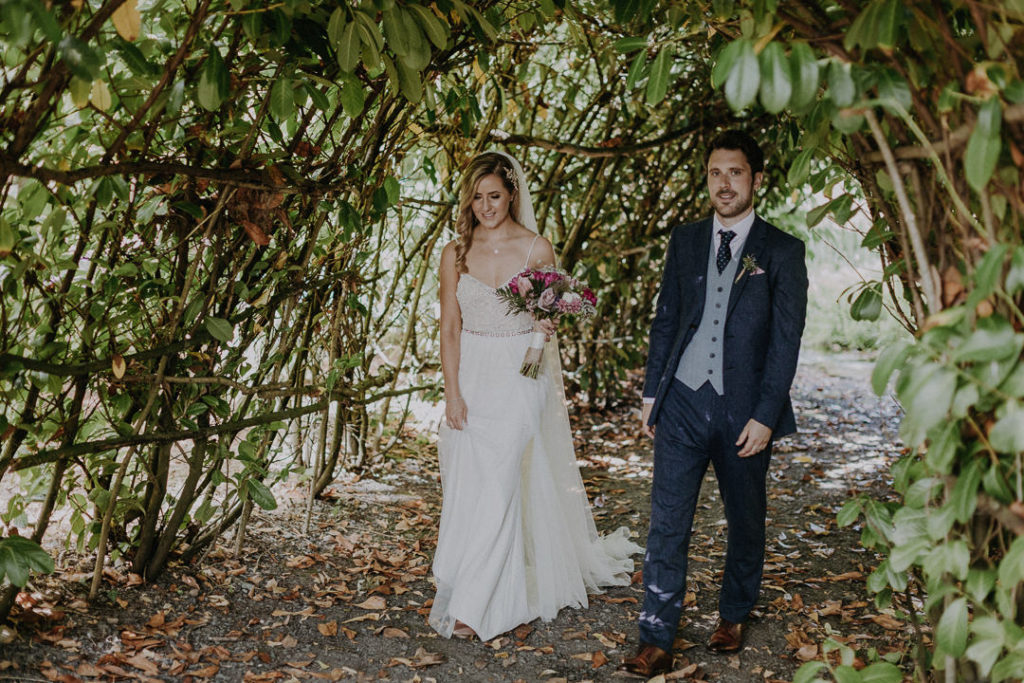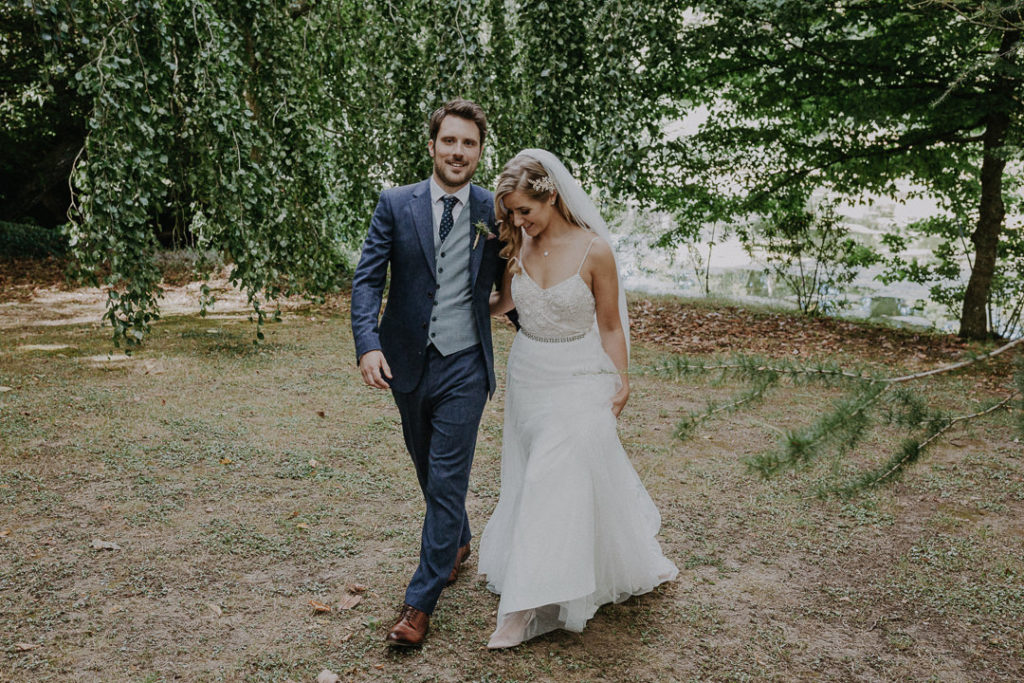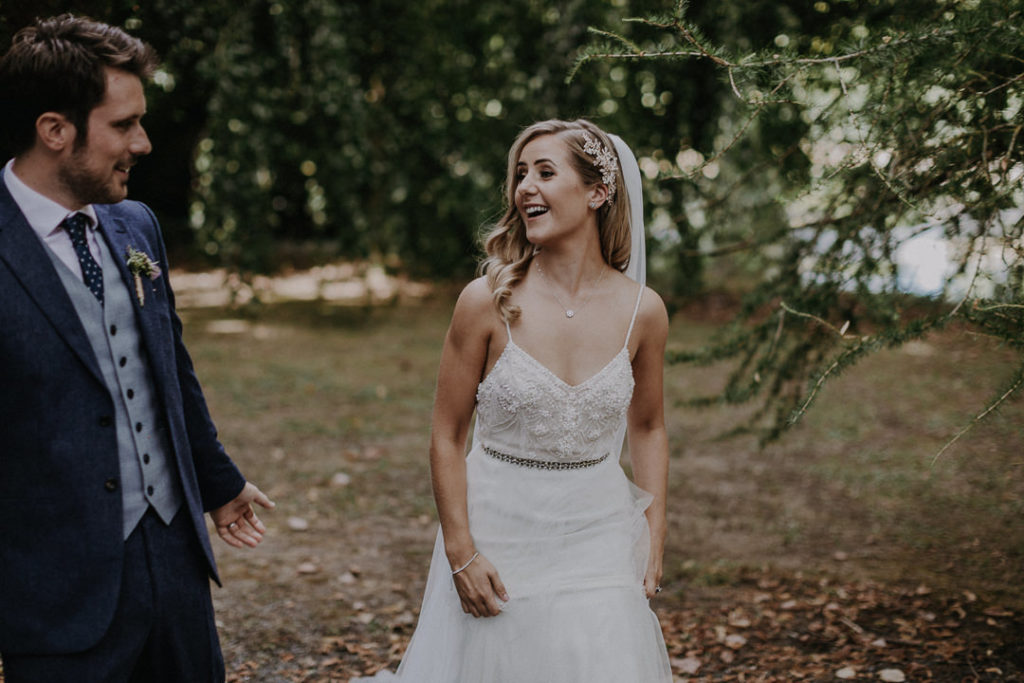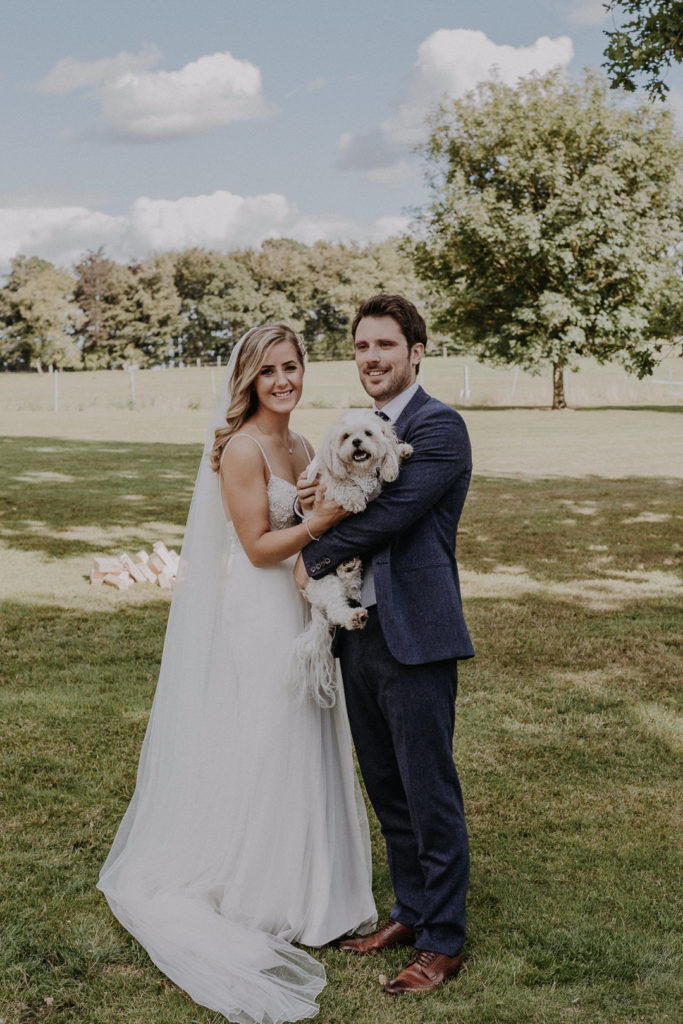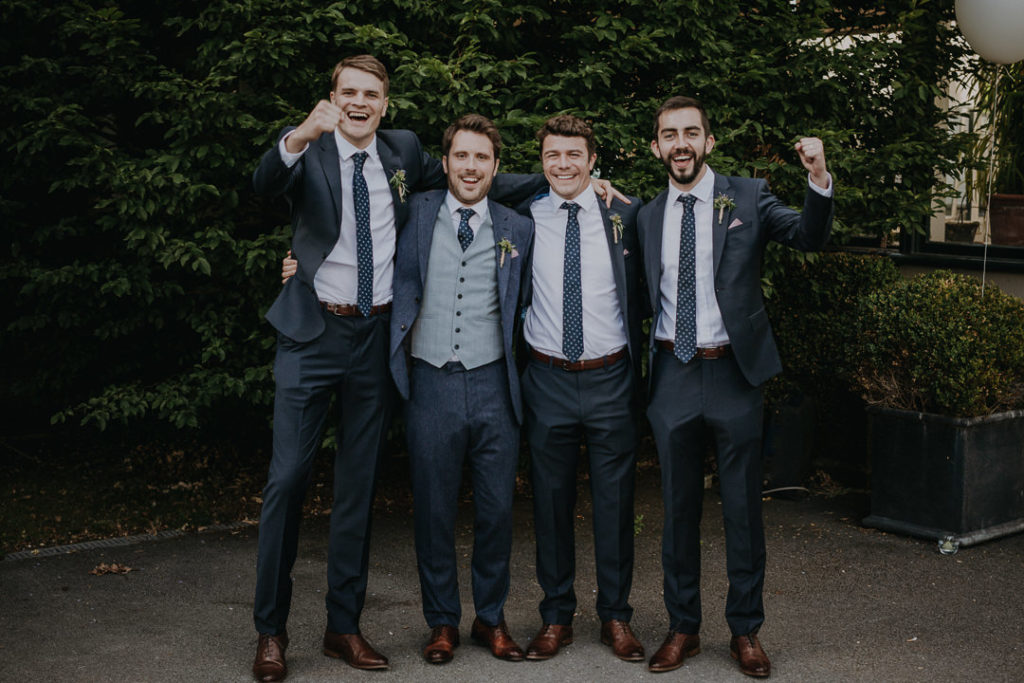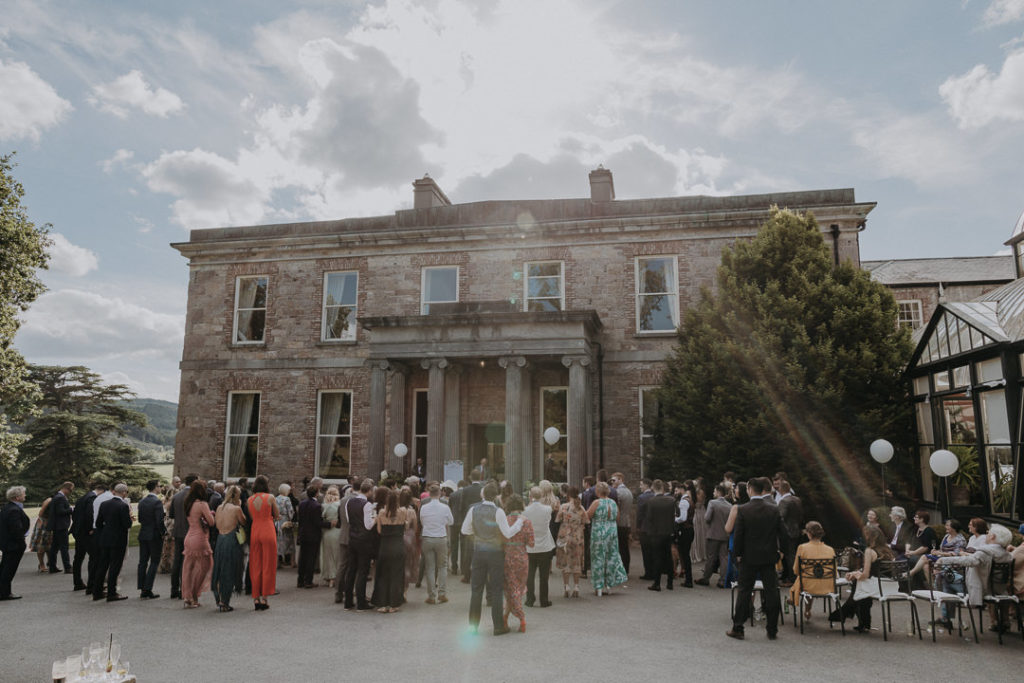 That chill attitude carried on into the day itself, and they didn't panic when they woke to lashing rain. The bridal party started the day with a yoga class with Ruth from Cashel Yoga, while the boys played pitch and putt at a local course and nabbed a cheeky pint on the way home. And the biggest hiccup on the day turned out not to be a hiccup at all. "Conor's mam got pink lipstick on his crisp white shirt an hour before the ceremony, but luckily he bought a spare one the day before in case of a "red wine incident"," says Ruth.
The ceremony was the couple's favourite part of the day. "We had two of our friends sing and play the guitar as I walked up the aisle. Our mothers lit candles, our siblings read readings and my (Ruth) cousins sang and played the piano. The whole day was filled with sunshine, happiness, cocktails, amazing food, fabulous company and brilliant music. We would do it all again in a heartbeat."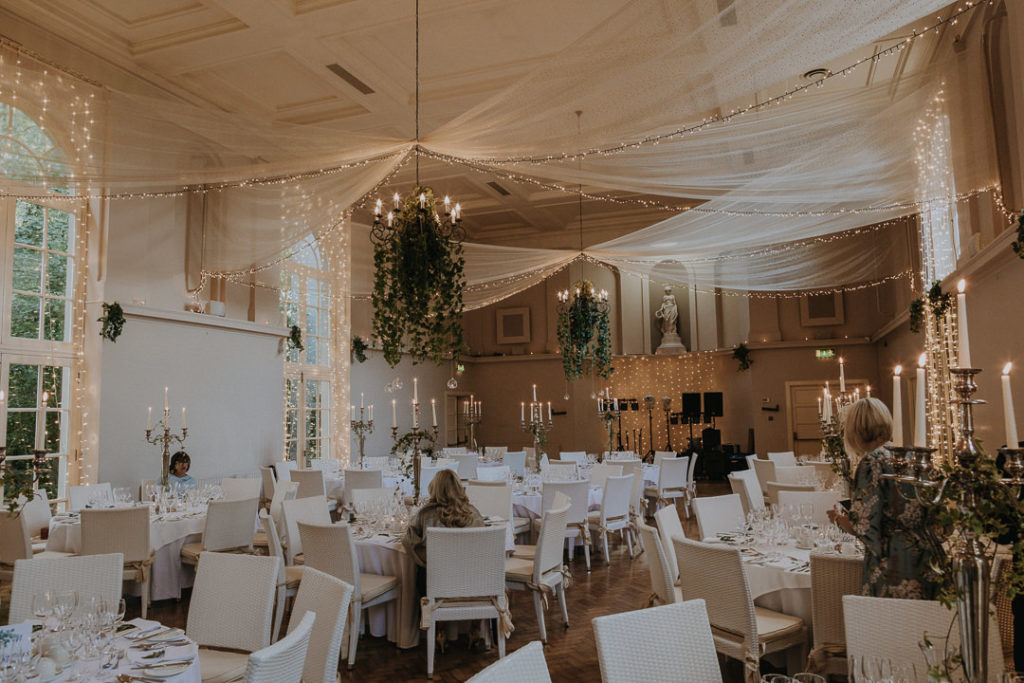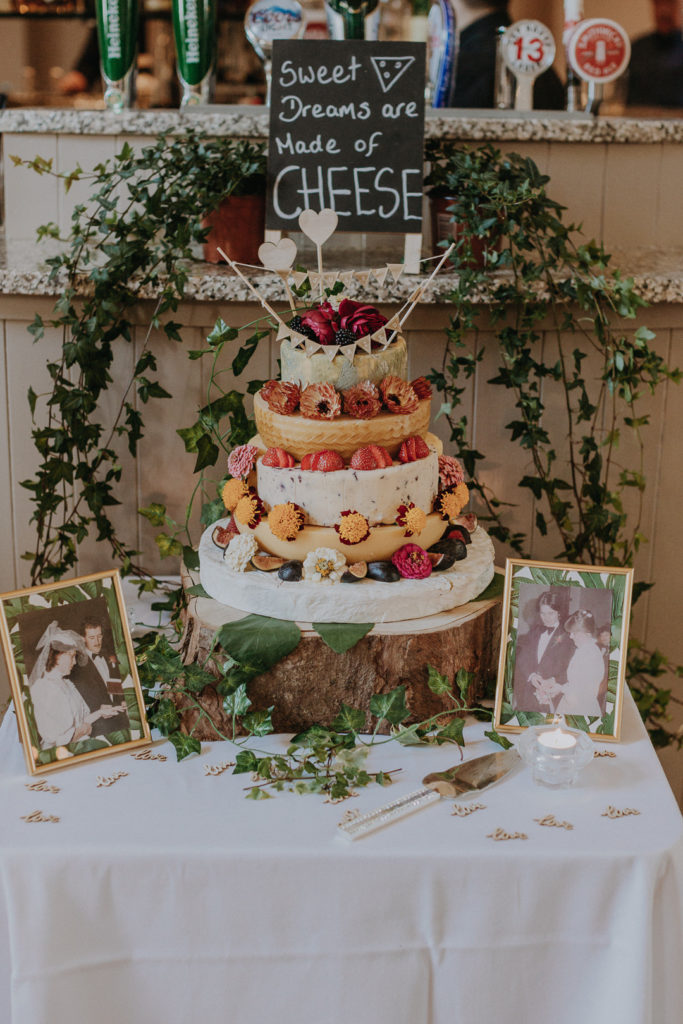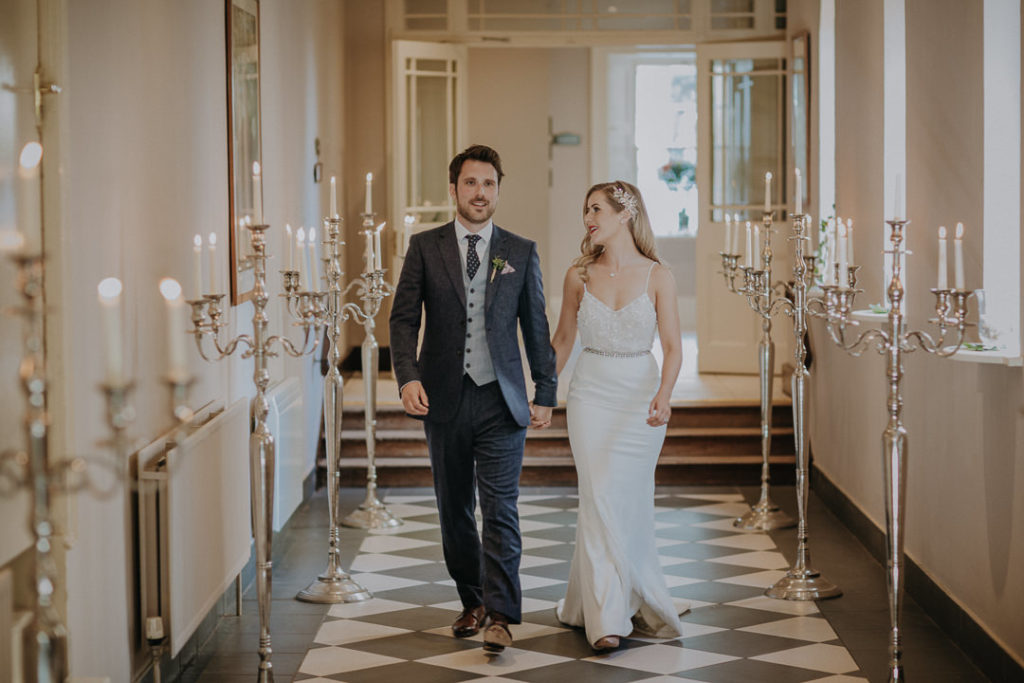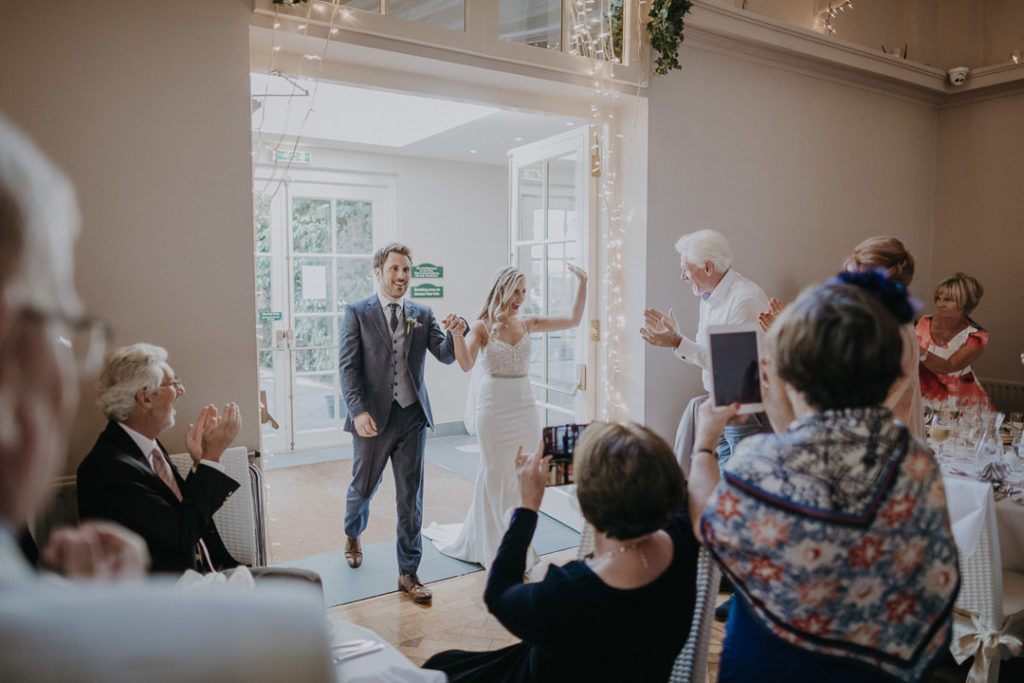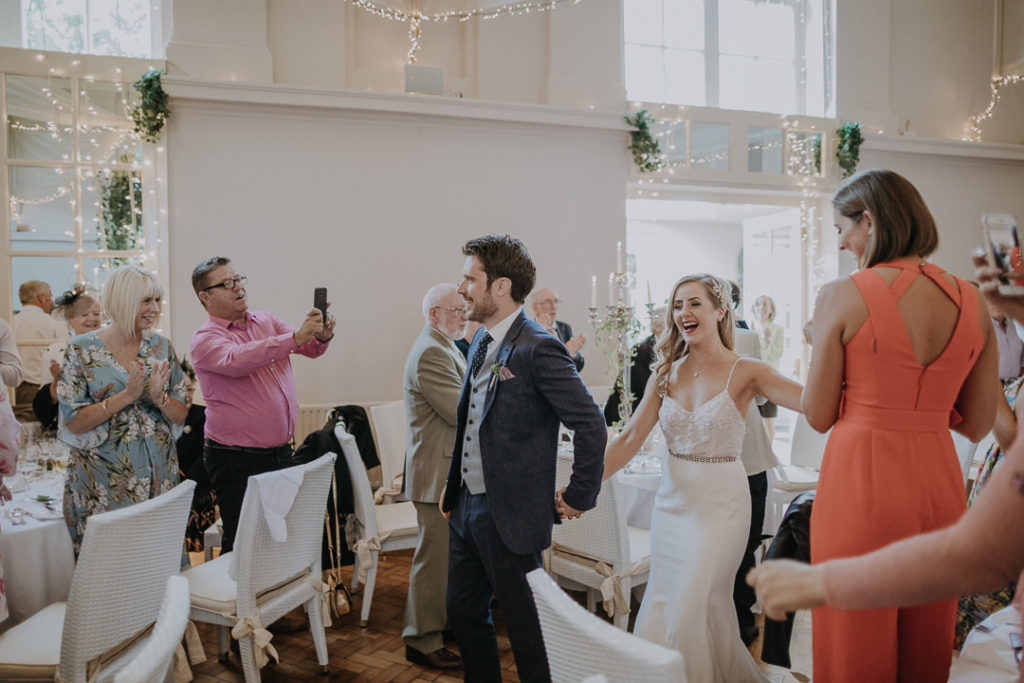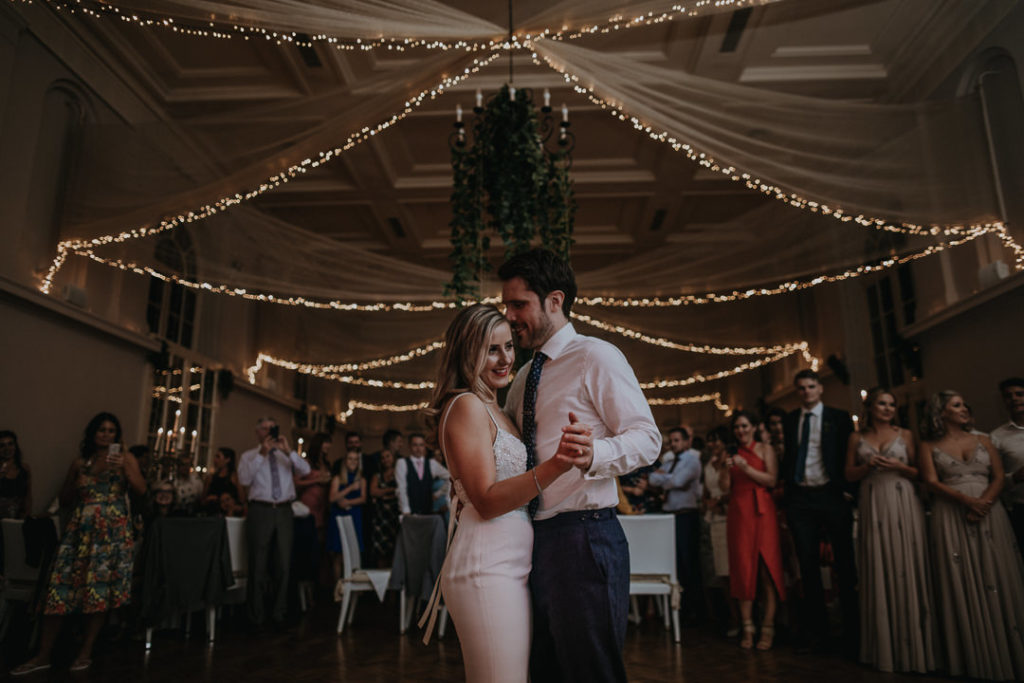 Their advice for other couples? Make time for yourselves. "Make sure to spend time together on the day. You will be told over again that the day goes by so quickly, and it does. The day is about you as a couple, so enjoy it all together. We tried to incorporate family and friends throughout the day through ceremony readings and music. It made our day feel so personal."