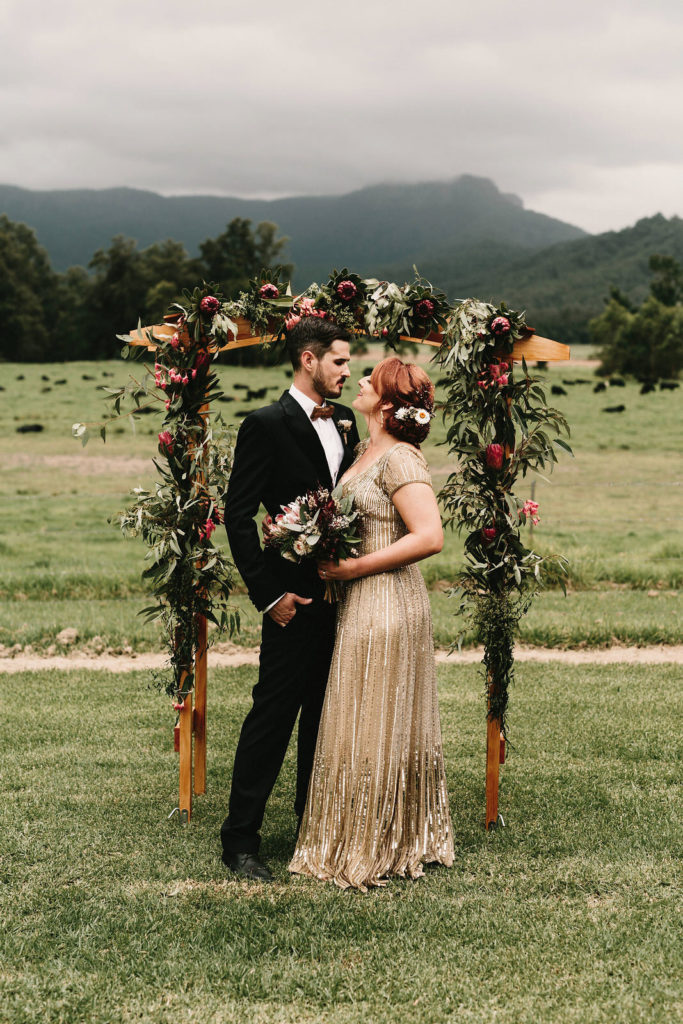 After being together for eight years, Beck had an inkling Tim might propose on a weekend away. "But then we went to a timber yard, so he could buy some wood to make some furniture pieces, so I didn't think it was going to happen. After lunch Tim suggested we stop and get out on the beach at Mystery Bay, at which point he asked me to close my eyes - when I opened them he was down on one knee," says Beck.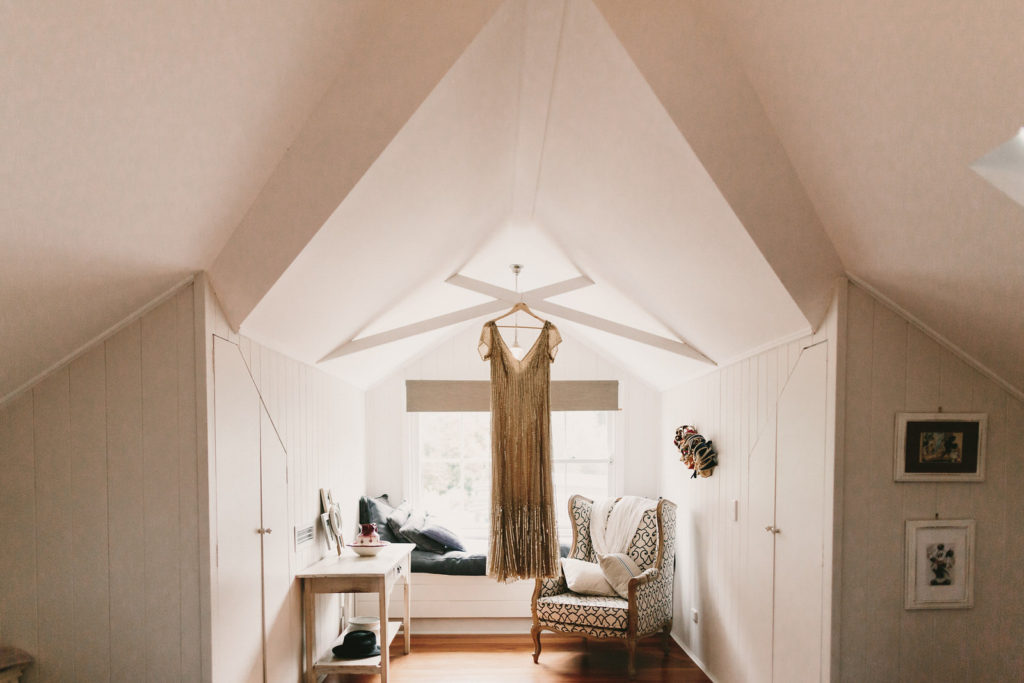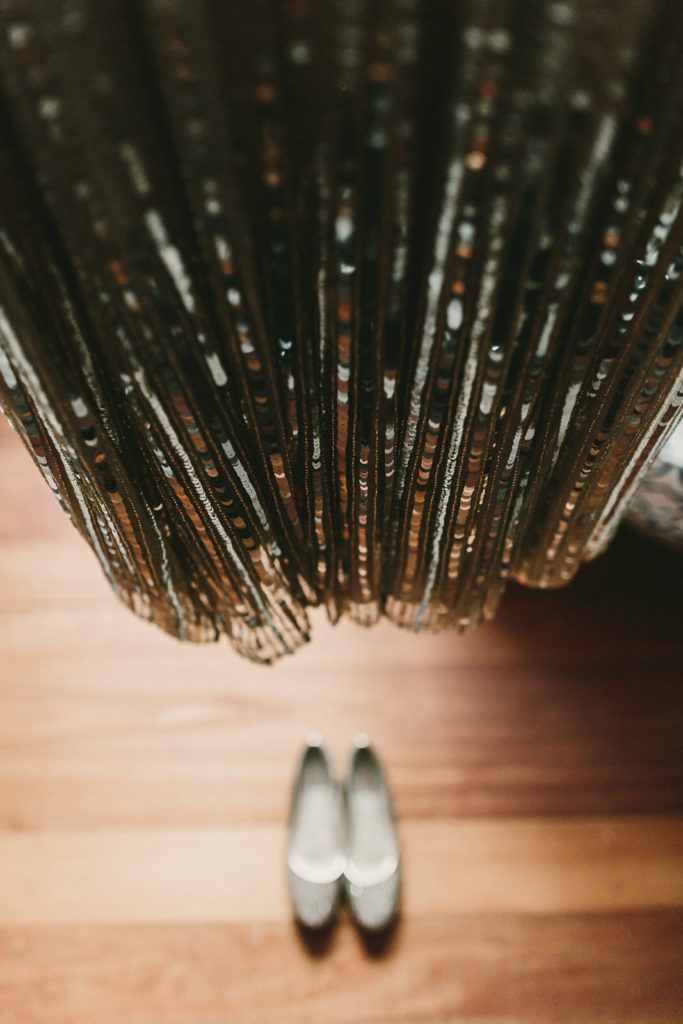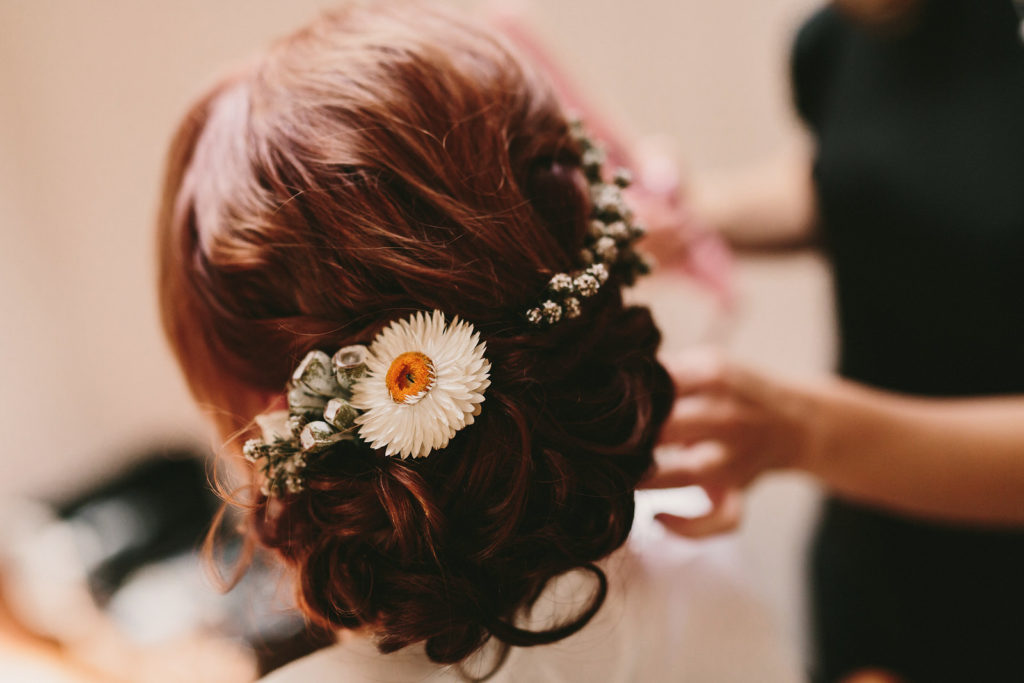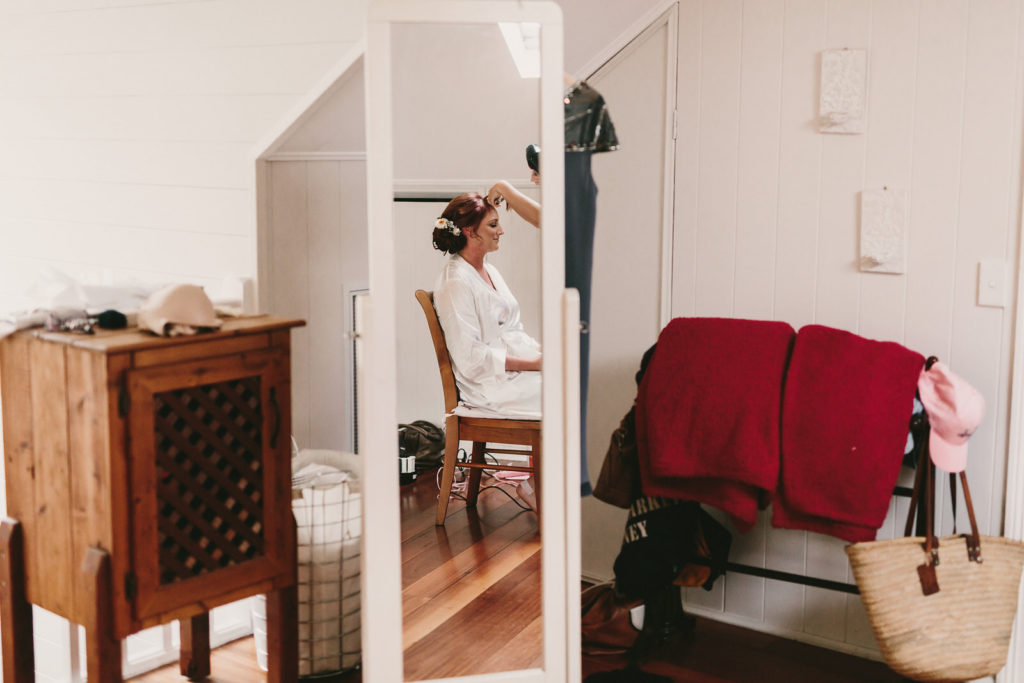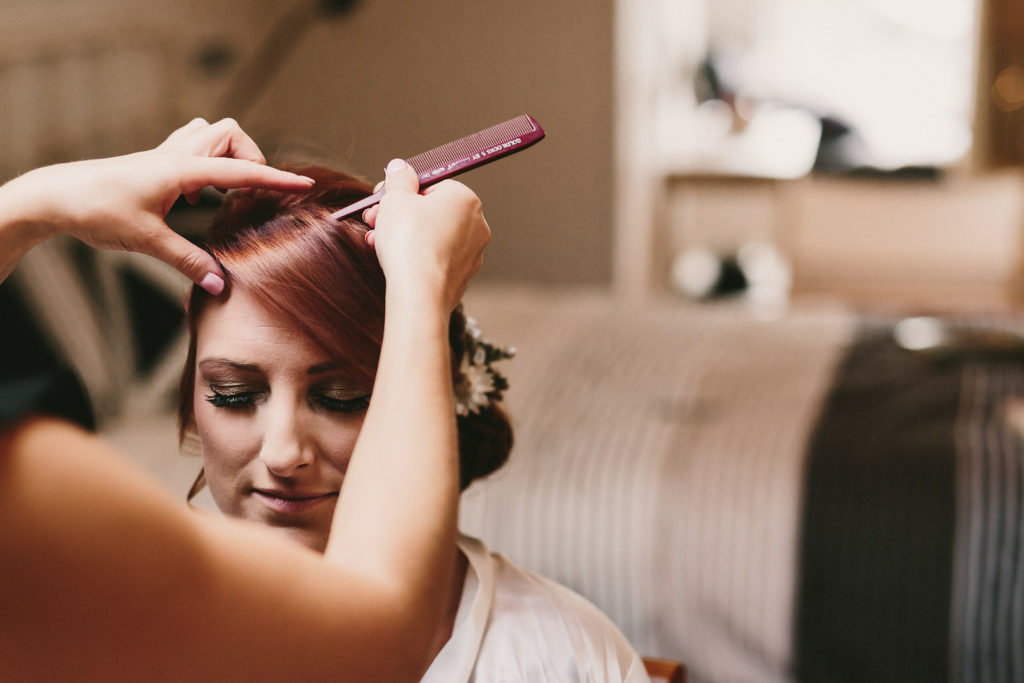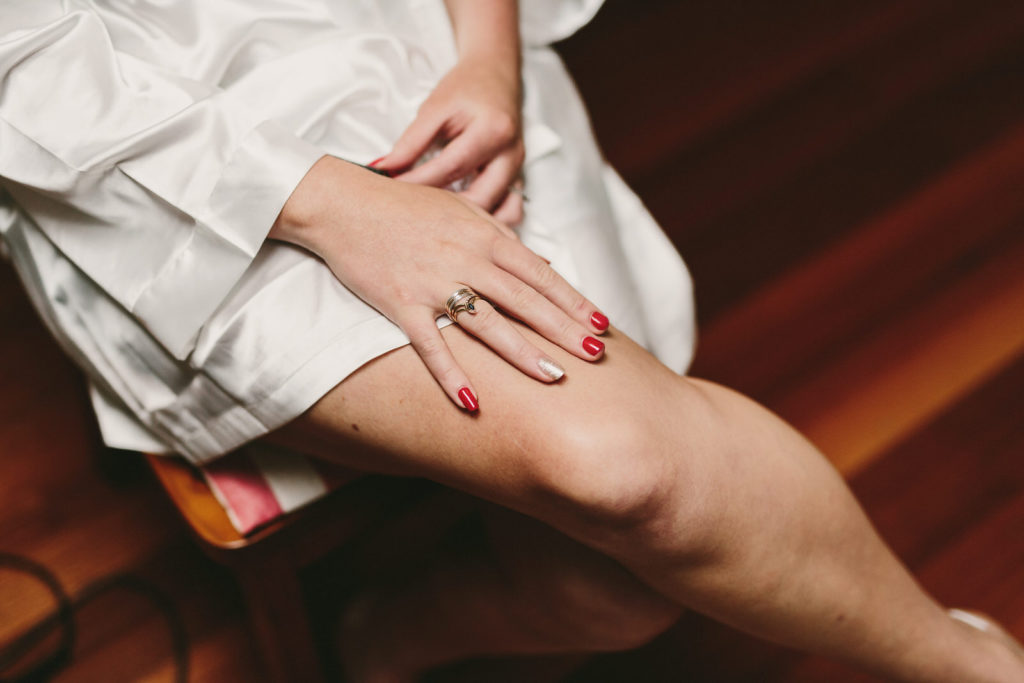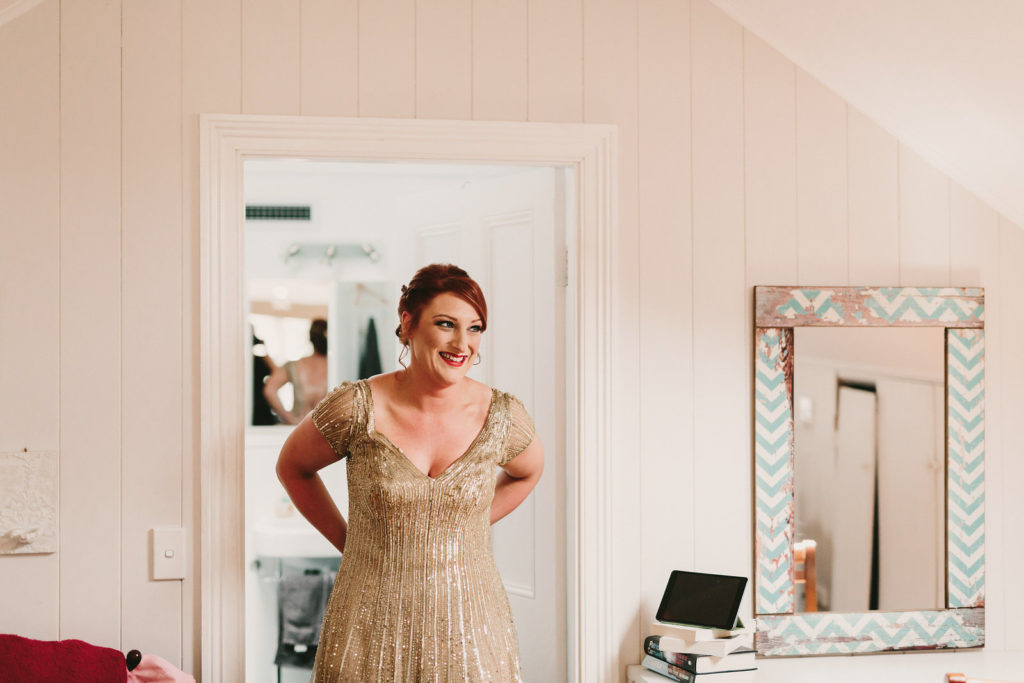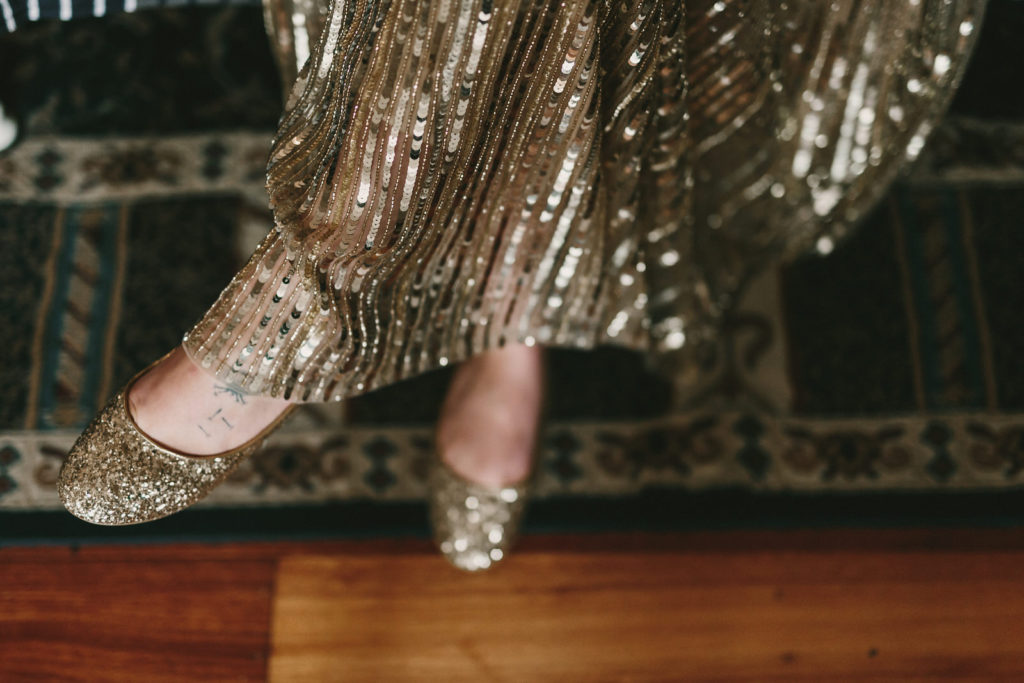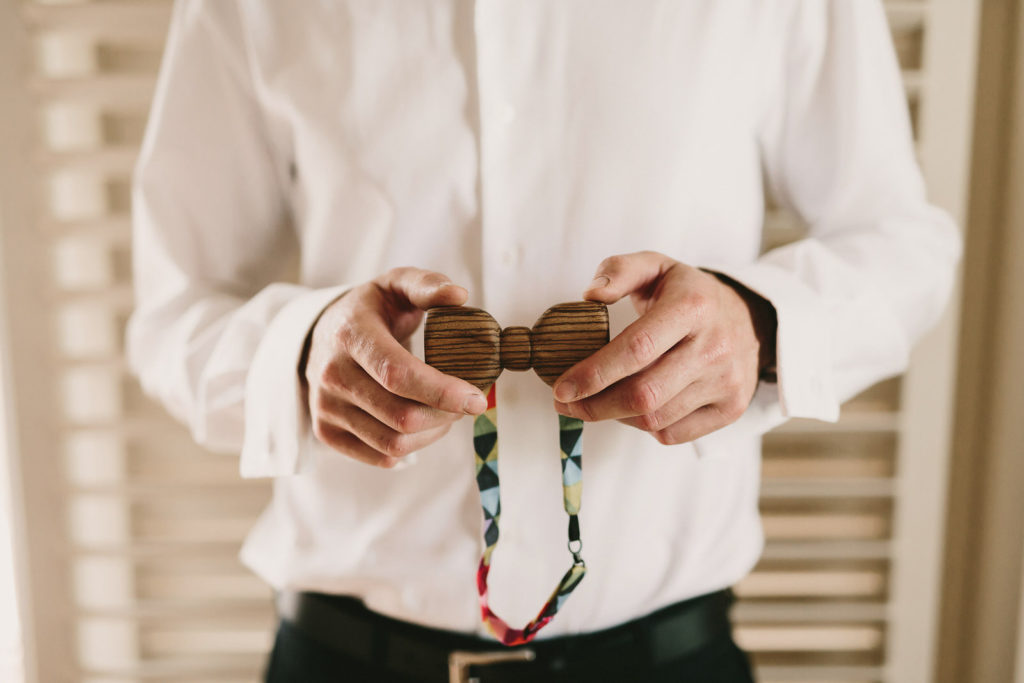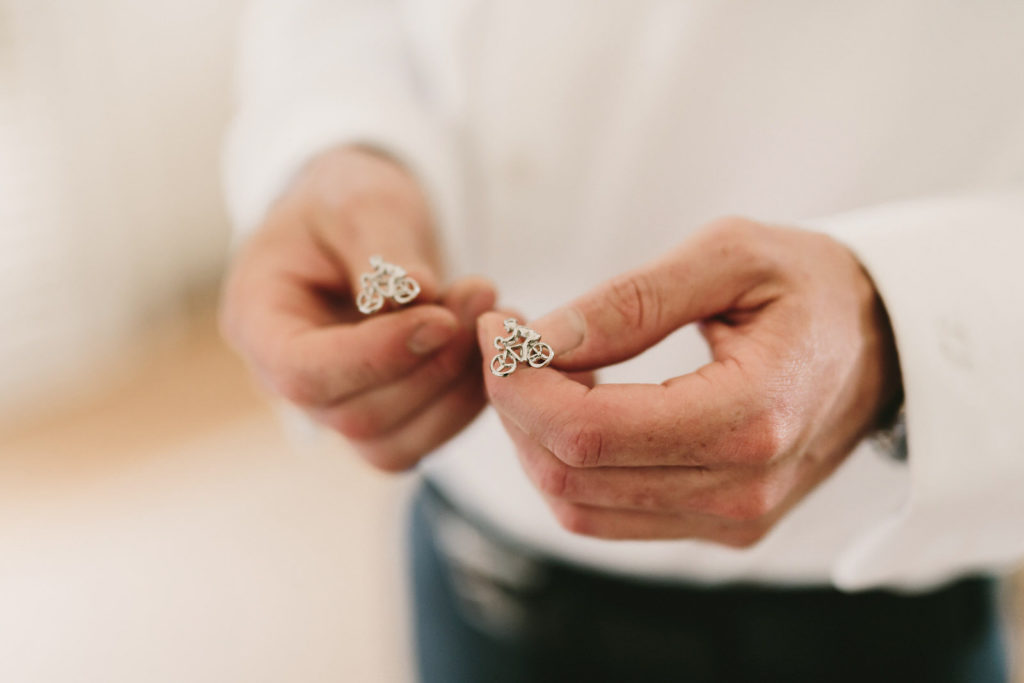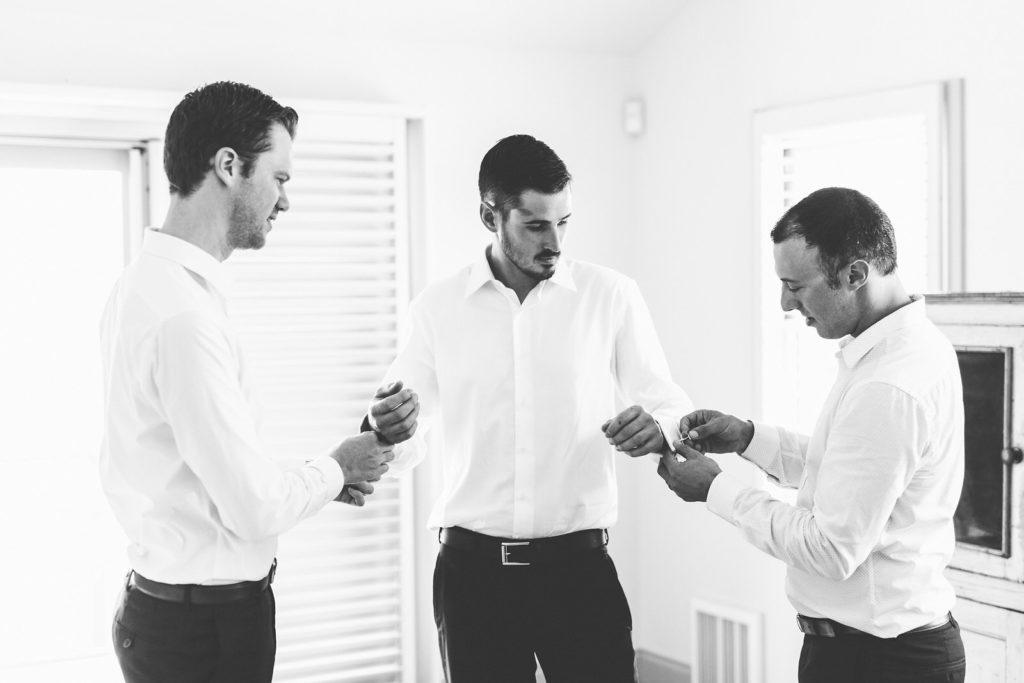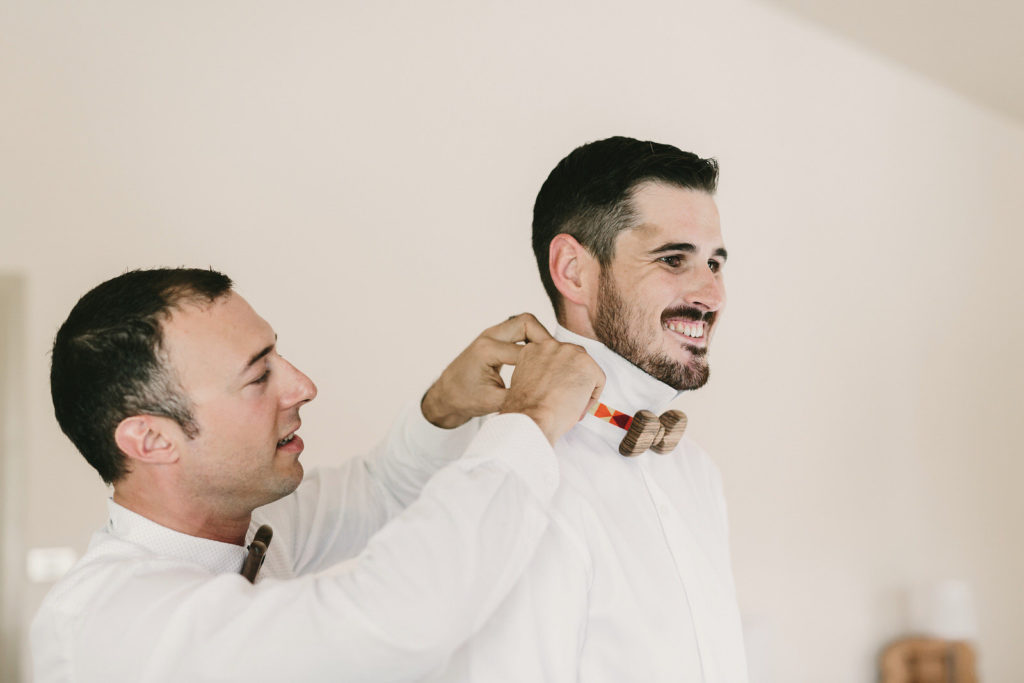 They had some fun with the wedding planning, constantly making up outrageous things to tell their families they had lined up for the day. "I think a blimp was mentioned and the pageboy was constantly referred to as the "ring bear" to the point where his mum called and asked whether we did actually want him to wear a bear suit in the February heat."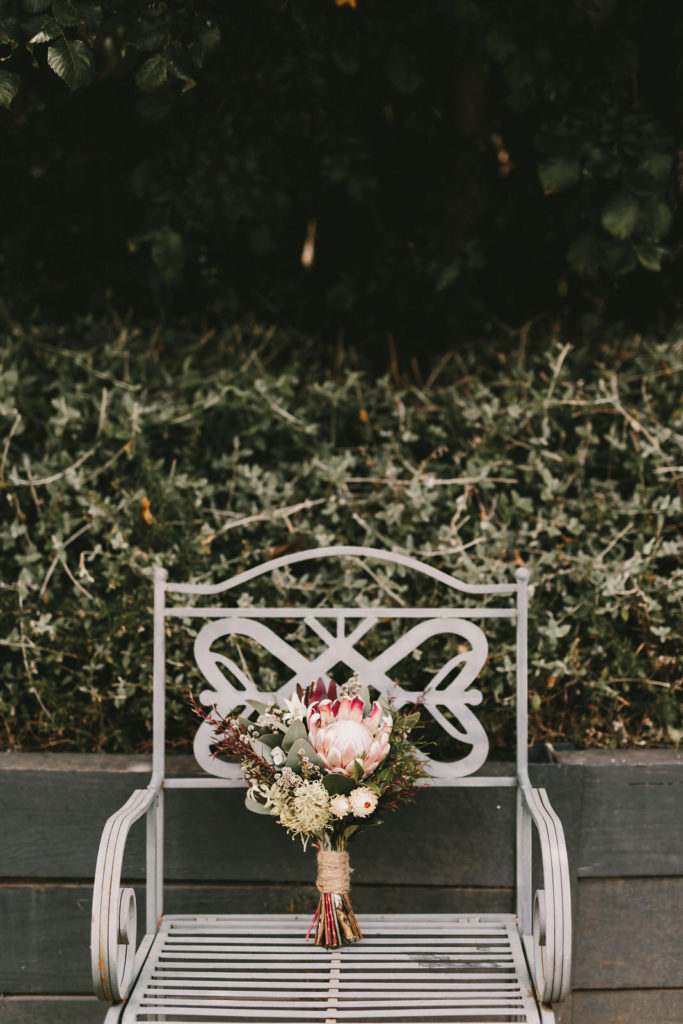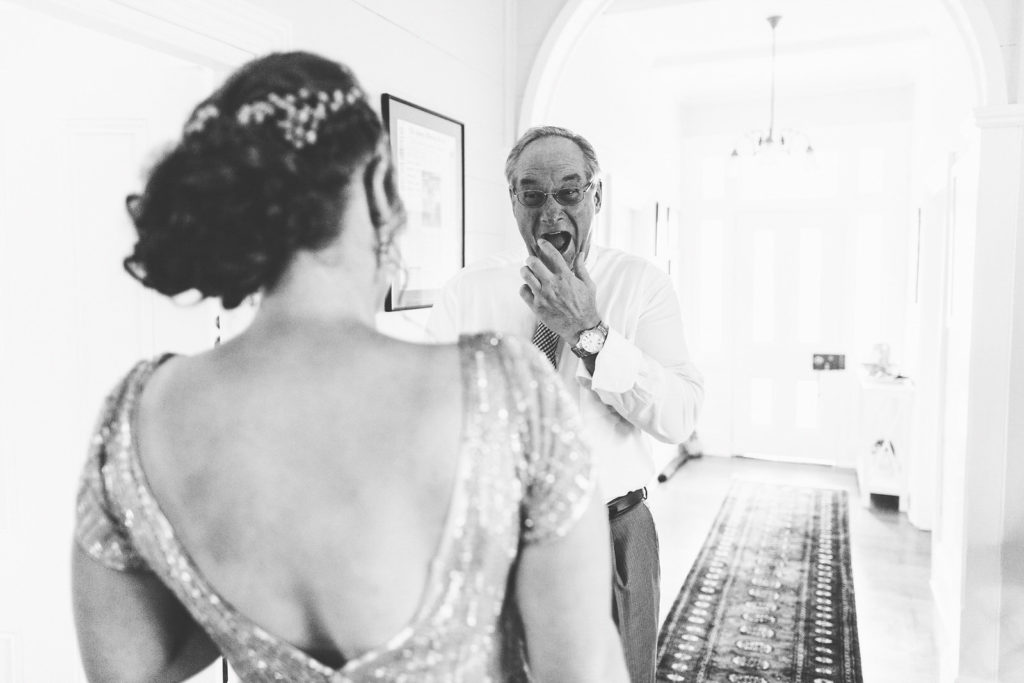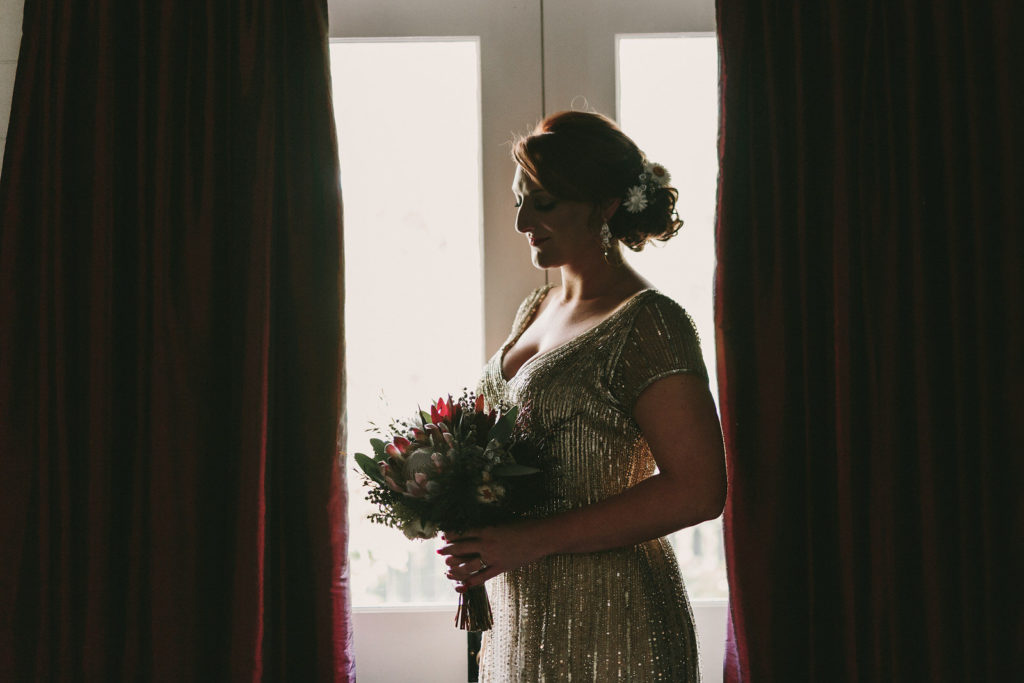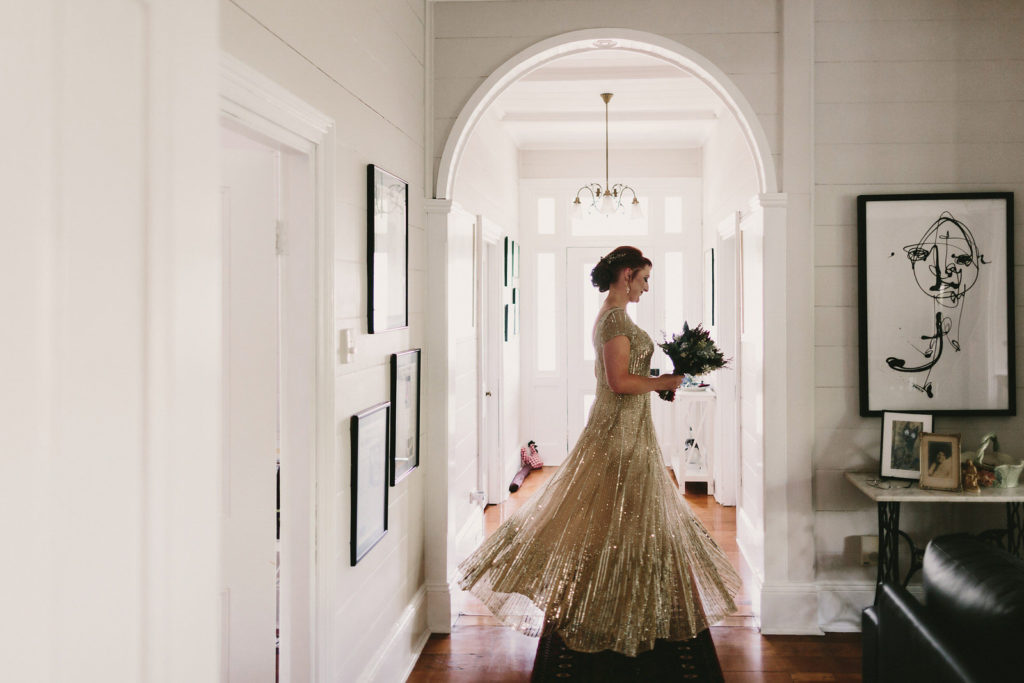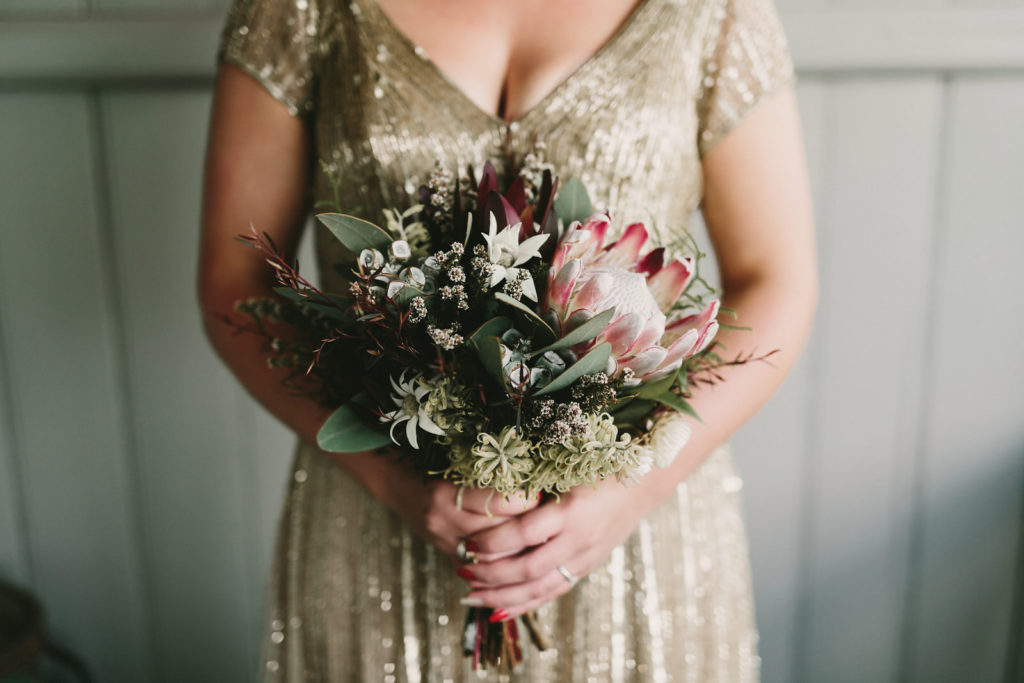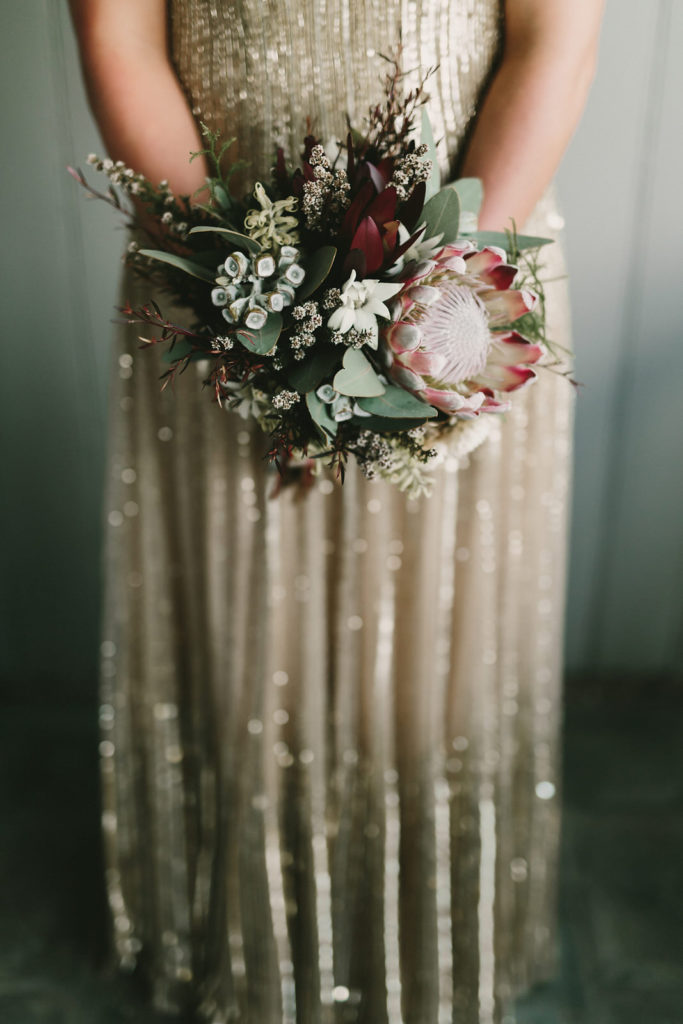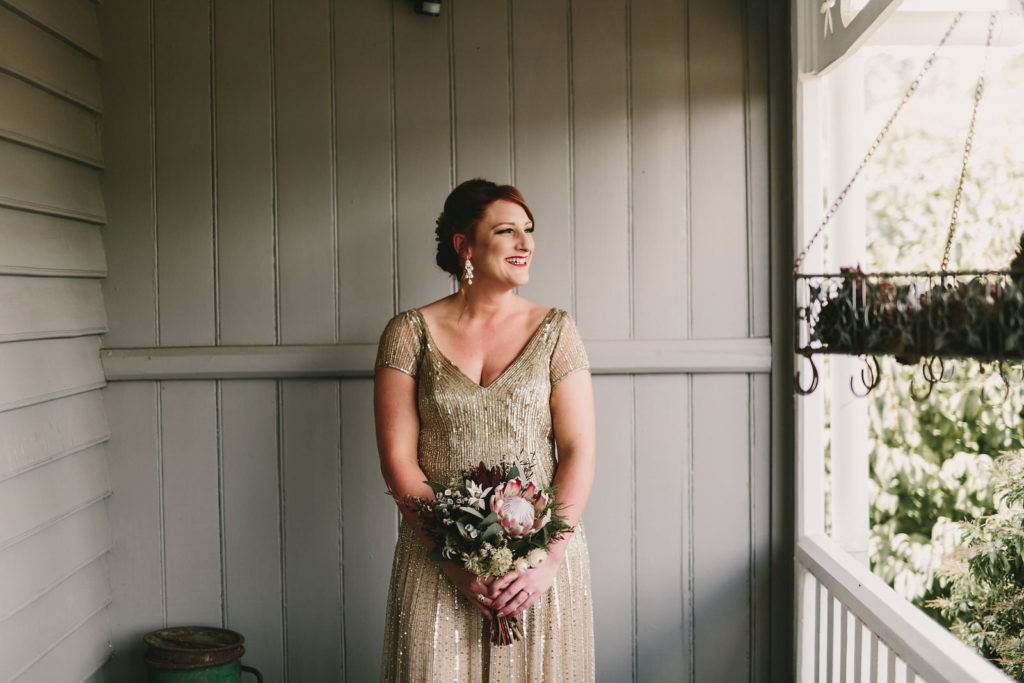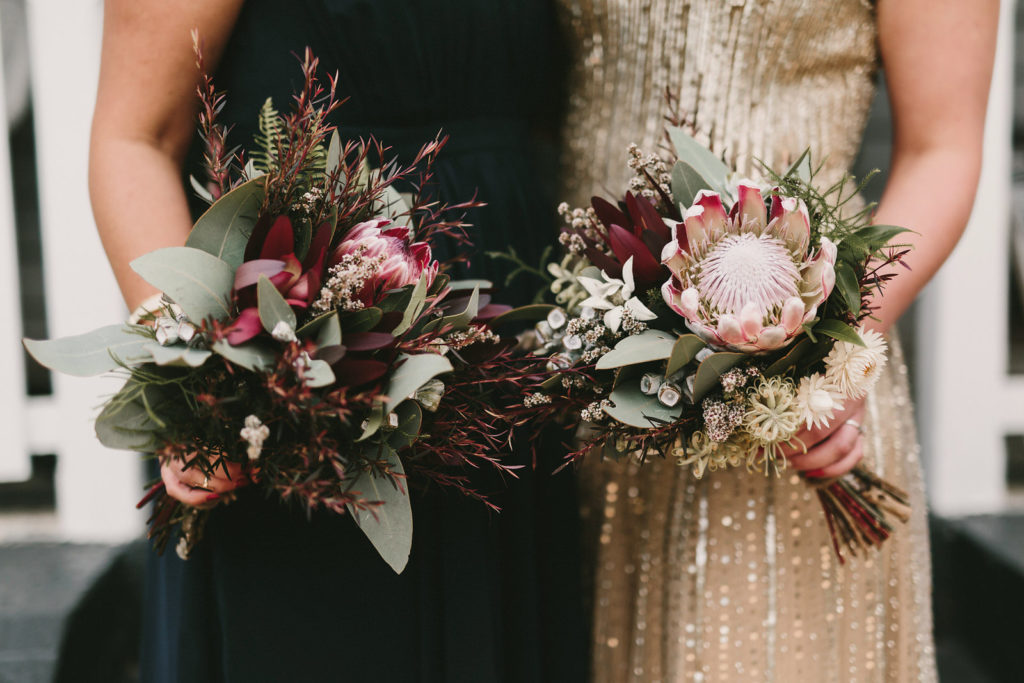 They had originally booked another venue but after some drama around whether it had necessary approvals to operate as a venue, six months before the wedding they had to find somewhere else. "We were incredibly lucky that Melross Farm happened to have the date available as someone had to move their date to the following weekend. Melross Farm we hadn't looked at originally, as their Barn was newly operational," she says.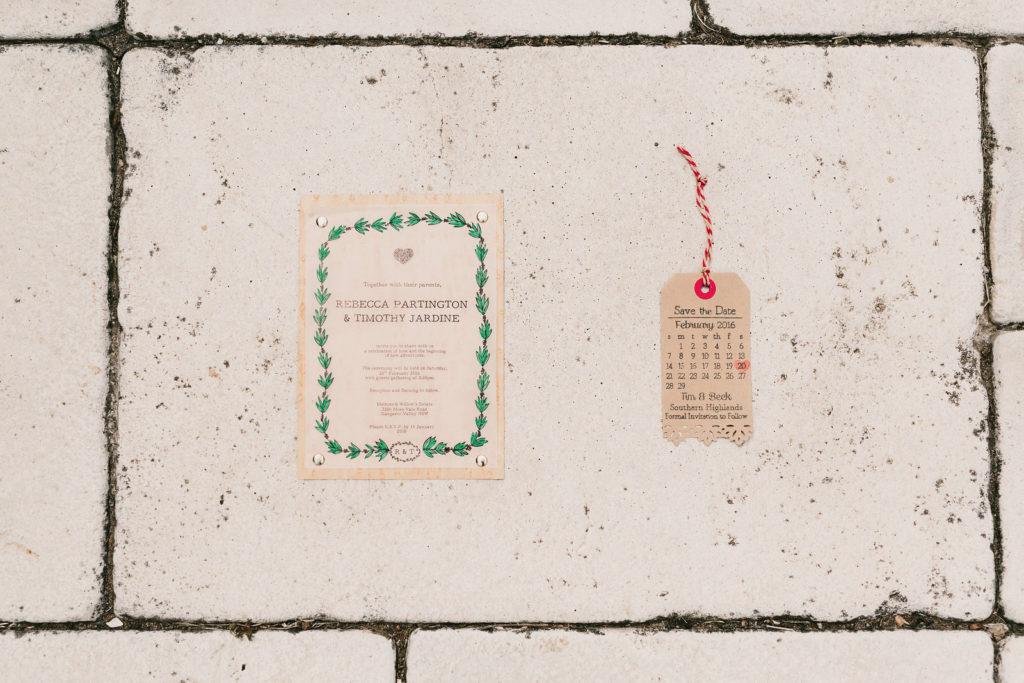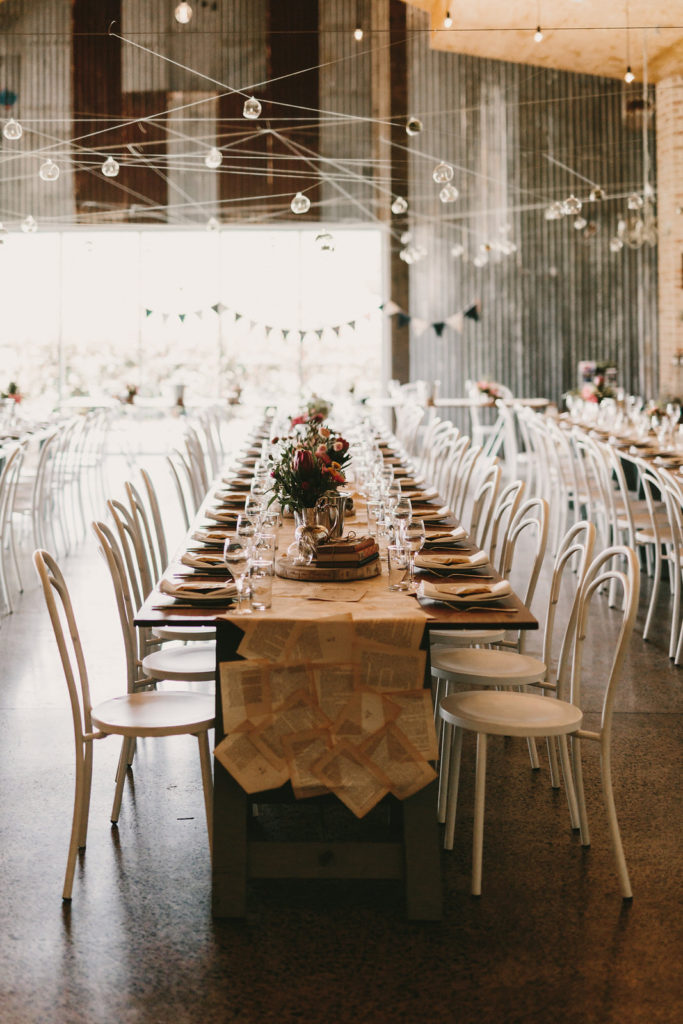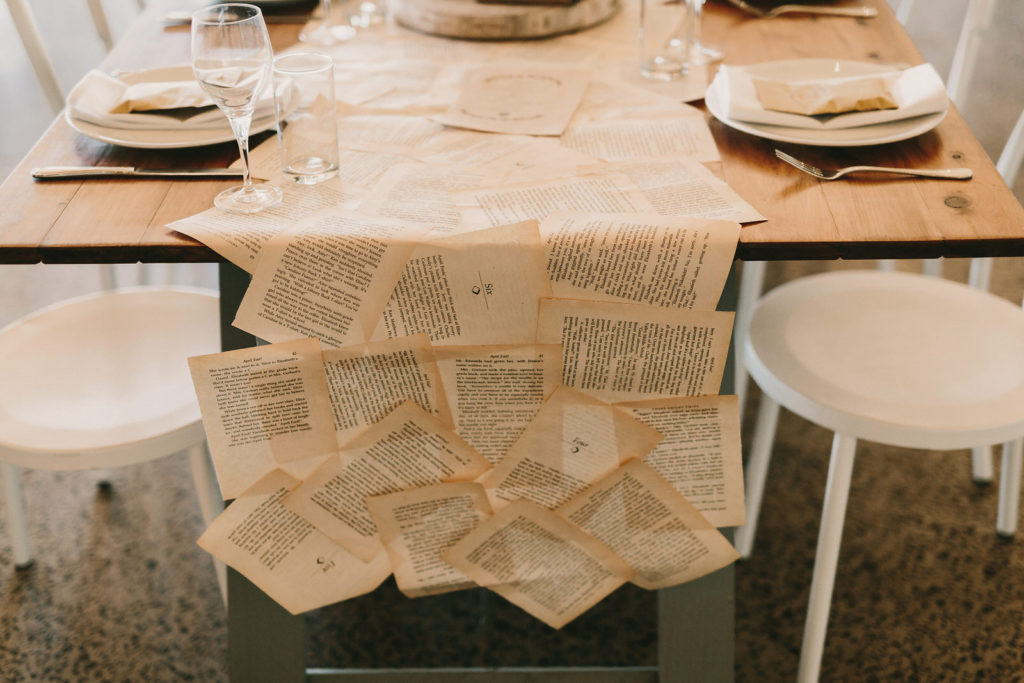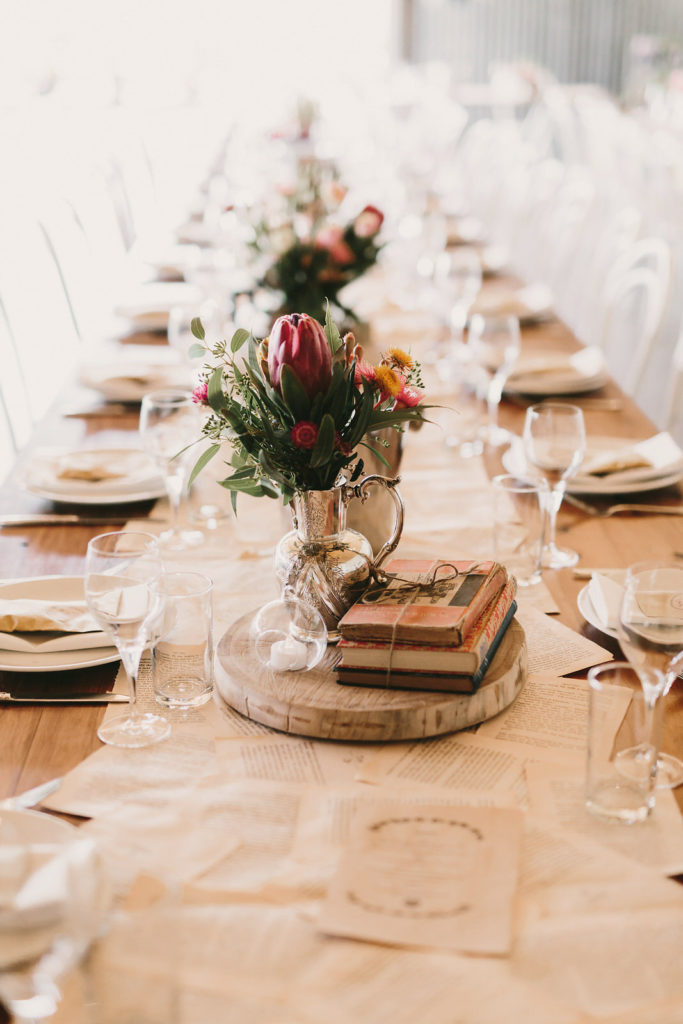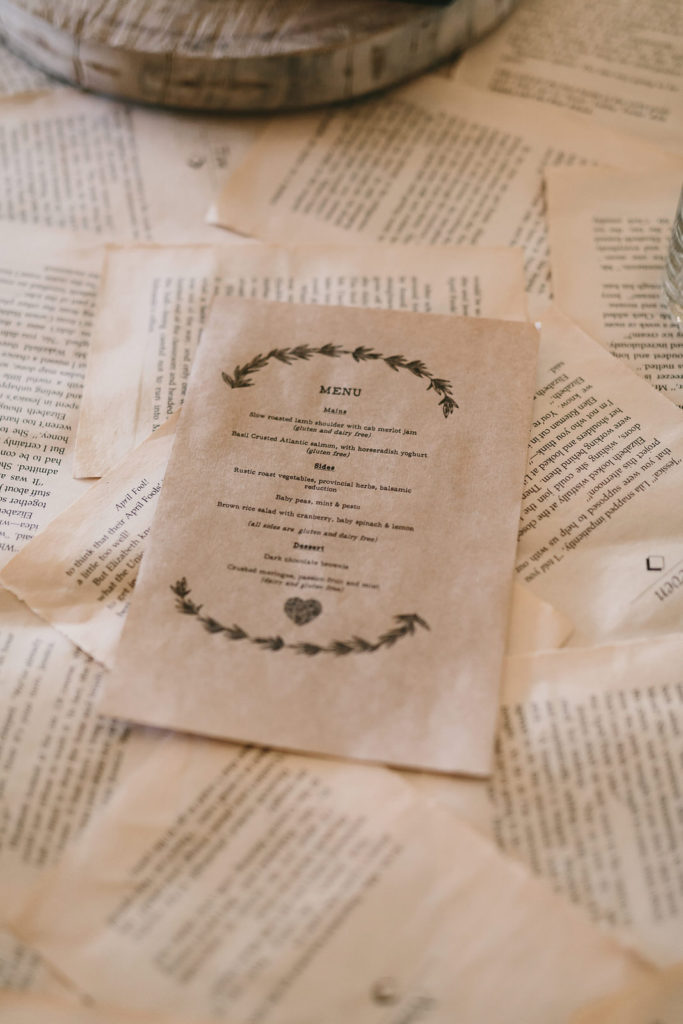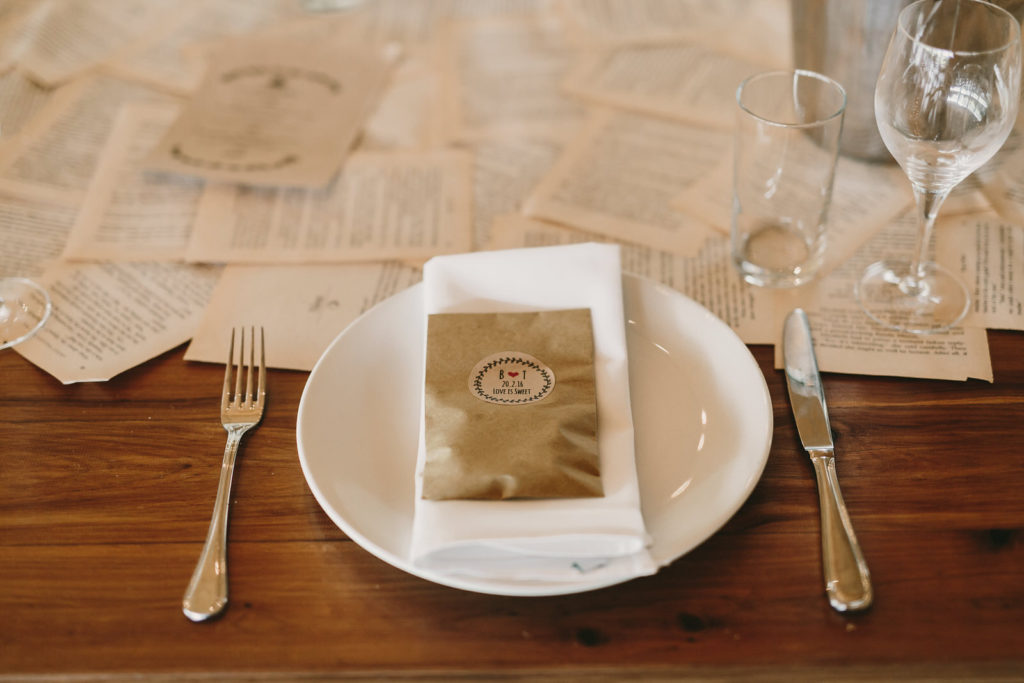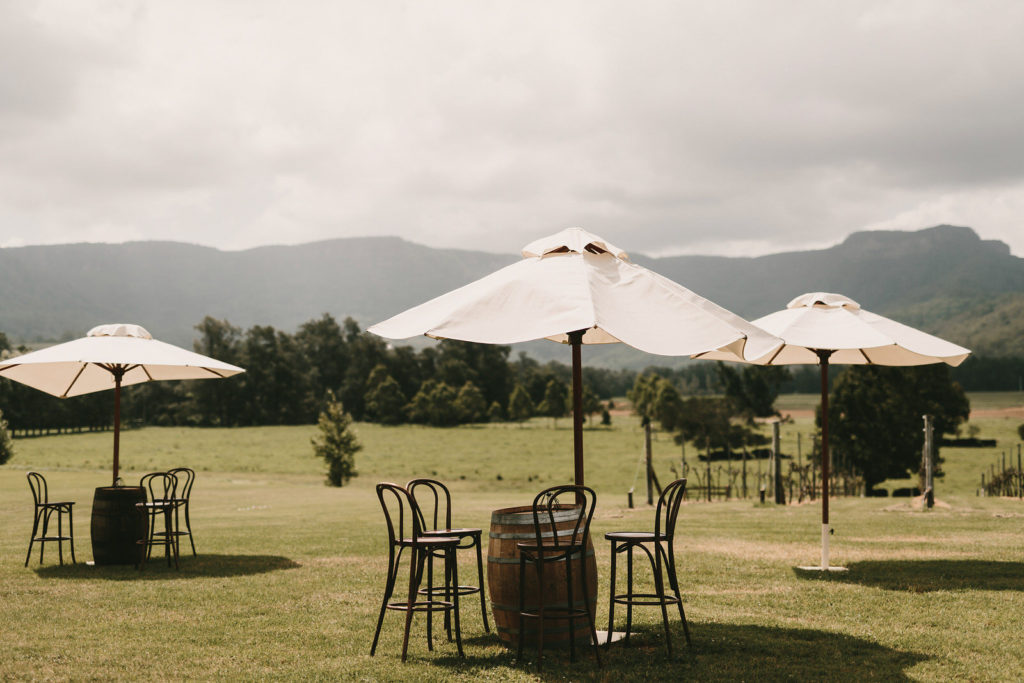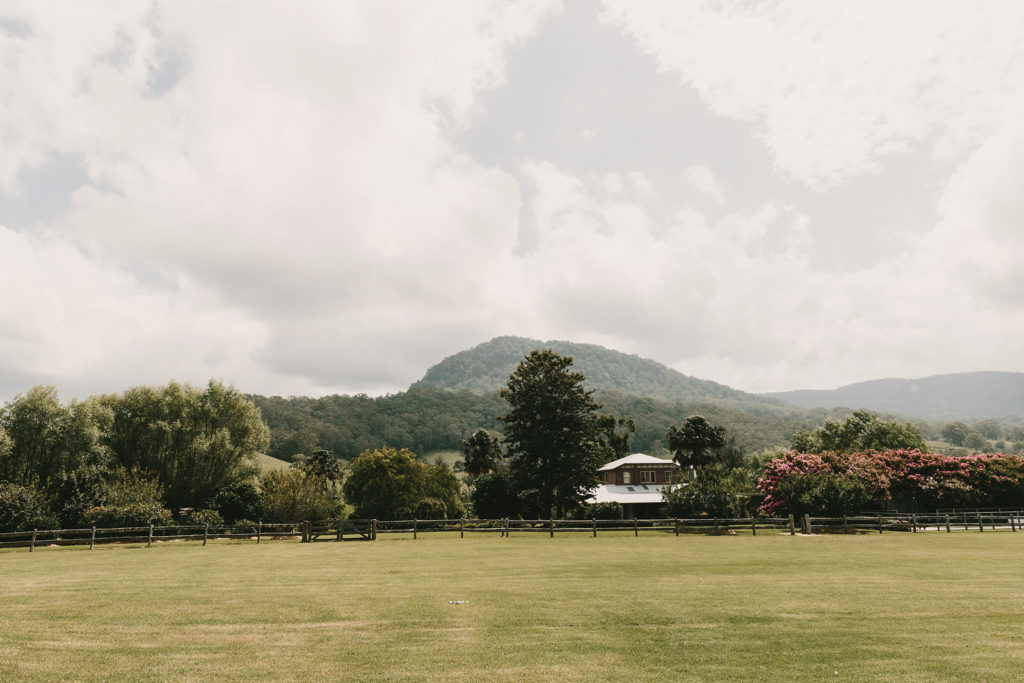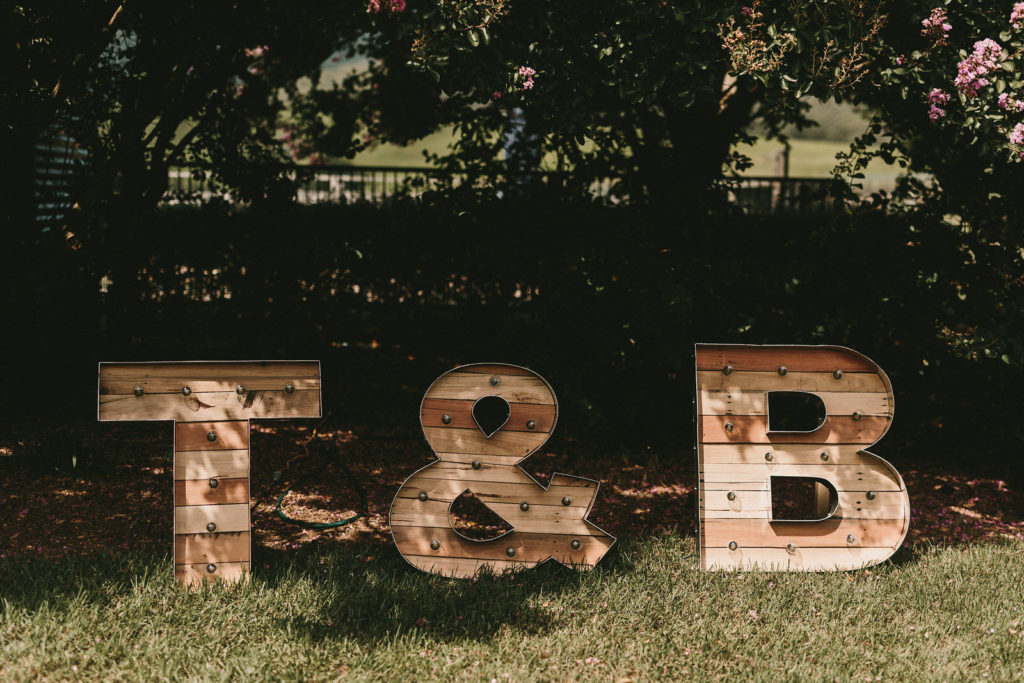 They wanted a rustic, DIY-filled wedding, so they made as many things for their wedding as possible, making the invitations, the table runners, decorations and settings, flower arrangements and wedding favours. "We also had marquee T & B letters, that Tim had made from recycled wood which looked amazing," says Beck.
"I think our mums thought we were totally crazy and had taken on too much but it we pulled it all off which i think even surprised us! The table arrangements were a result of scouring ebay, gumtree, markets, friends and family for old books and old silverware, and we then bought market flowers and a whole bunch of family and friends helped us do the arrangements, and even the wooden rounds on the tables, which Tim had chainsawed, milled and treated."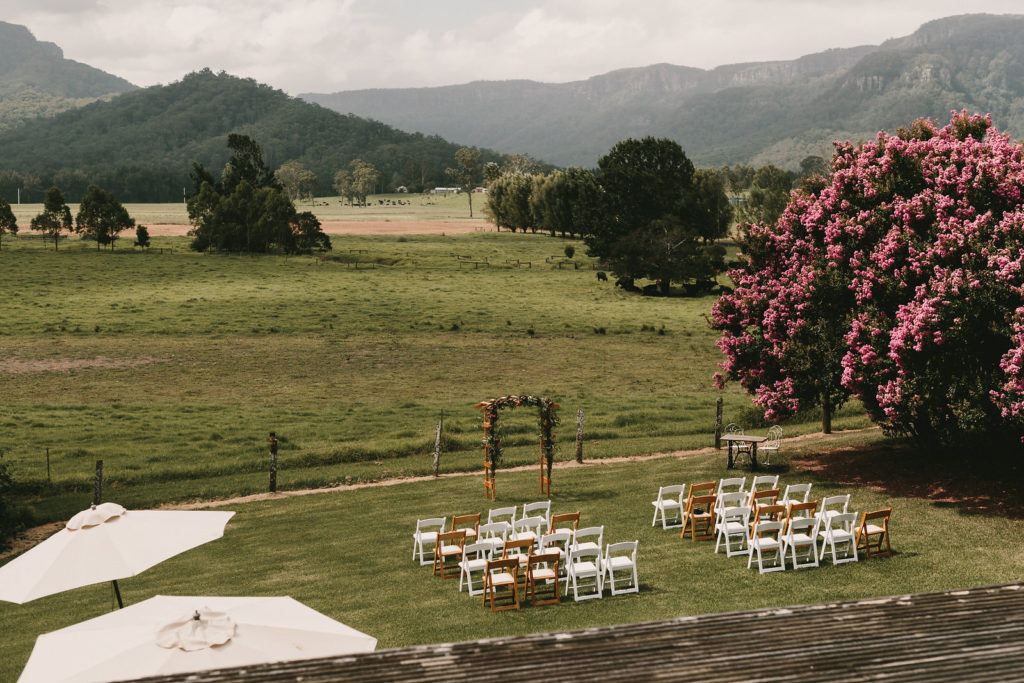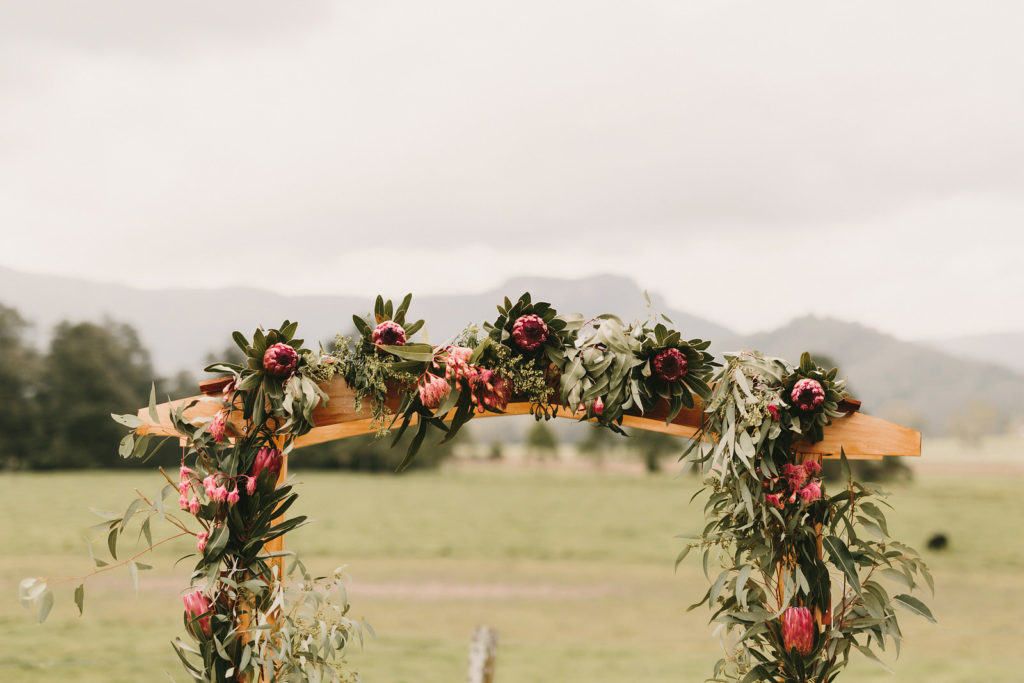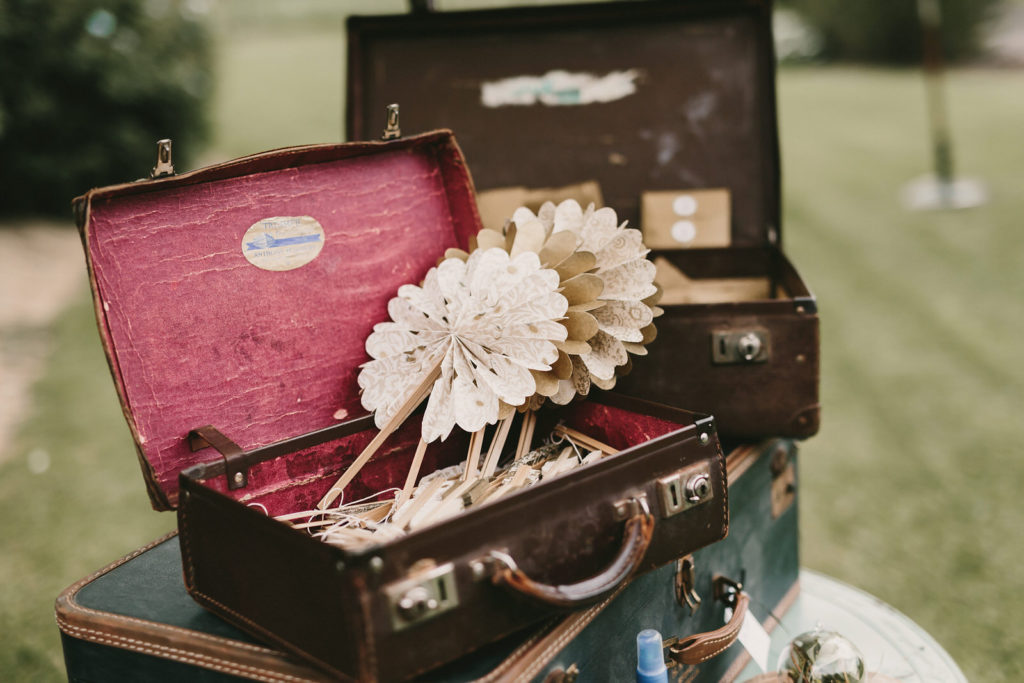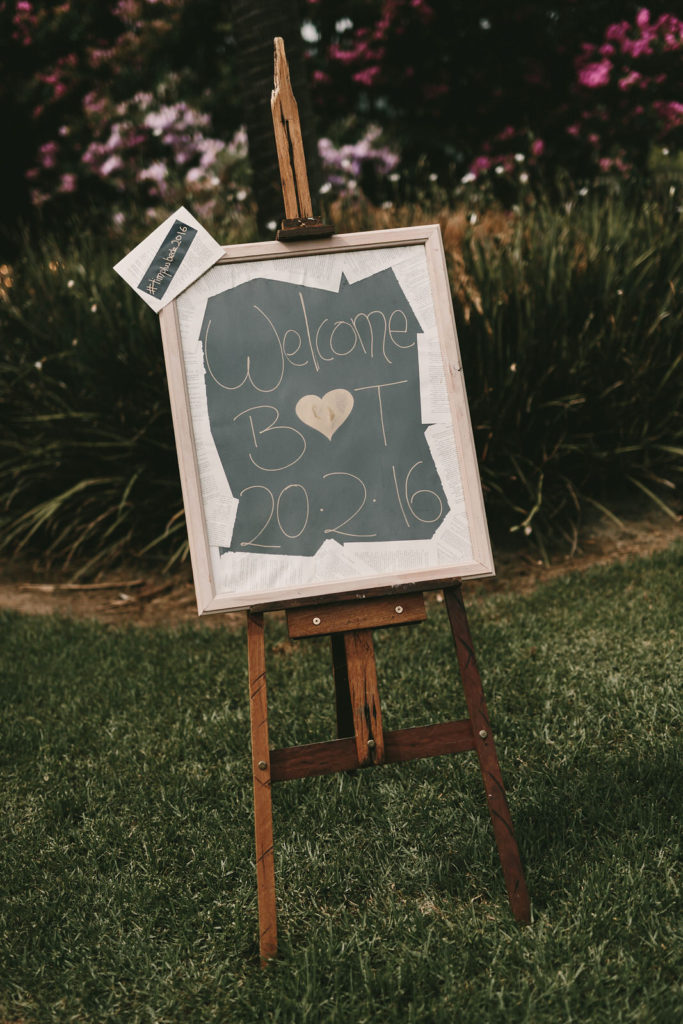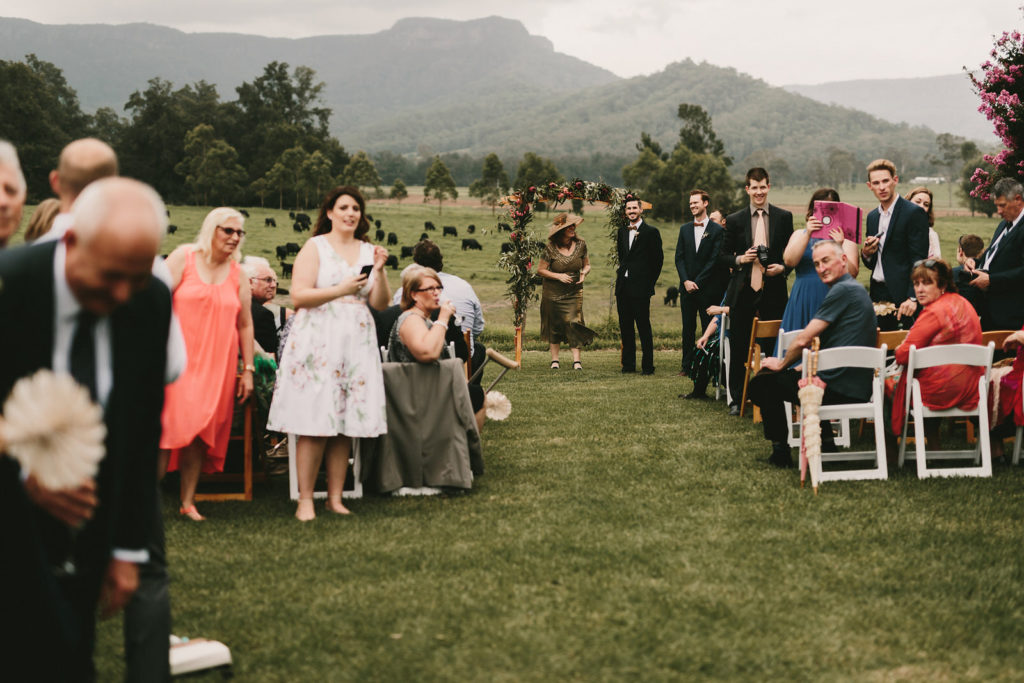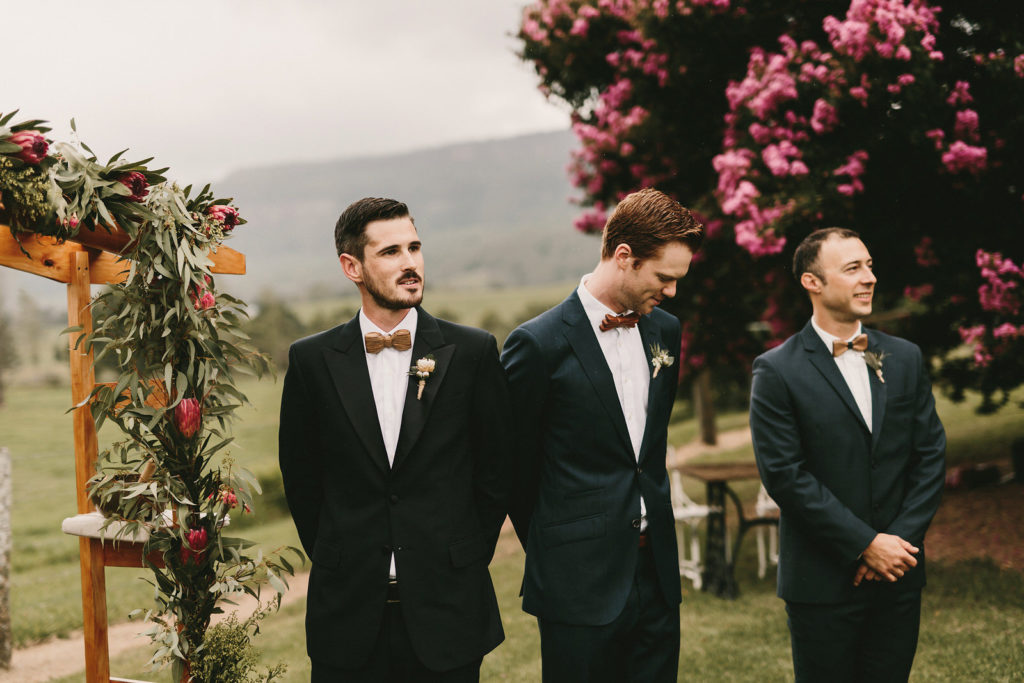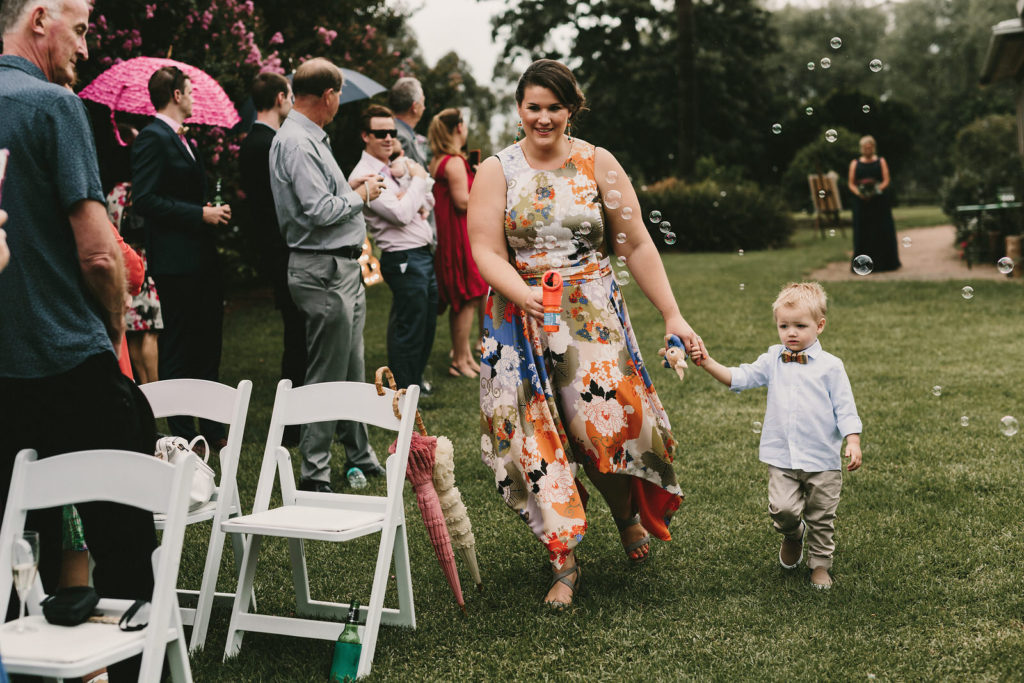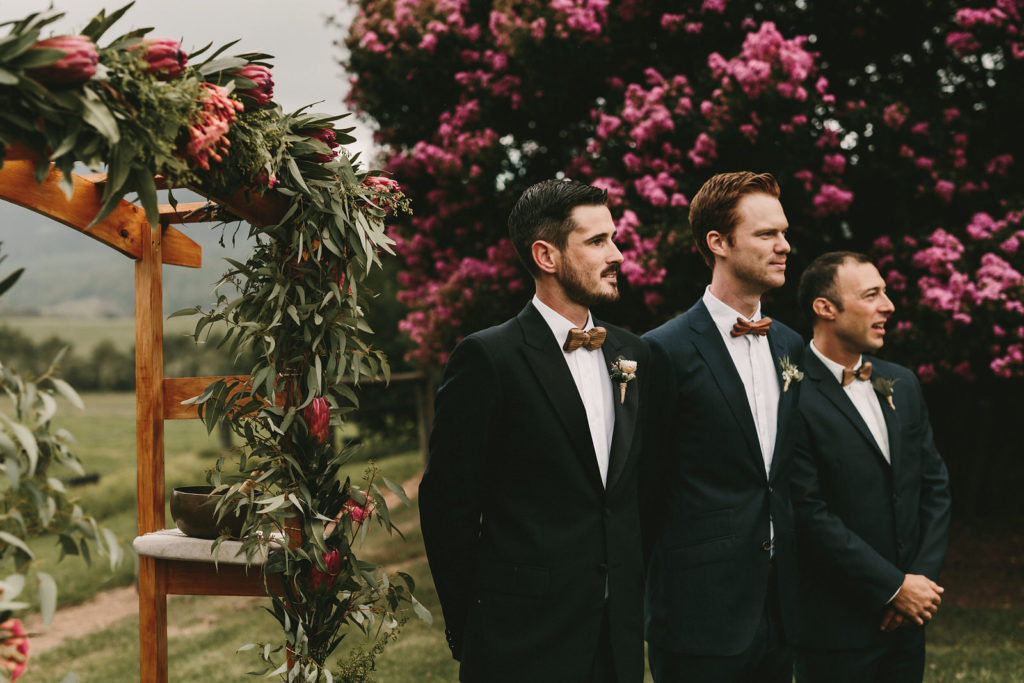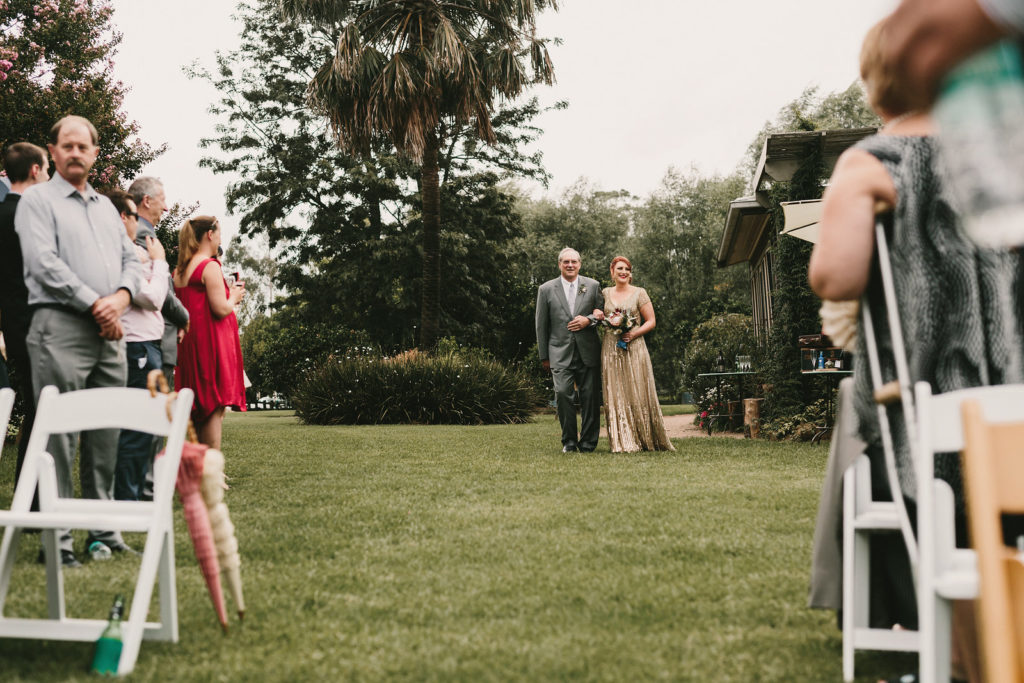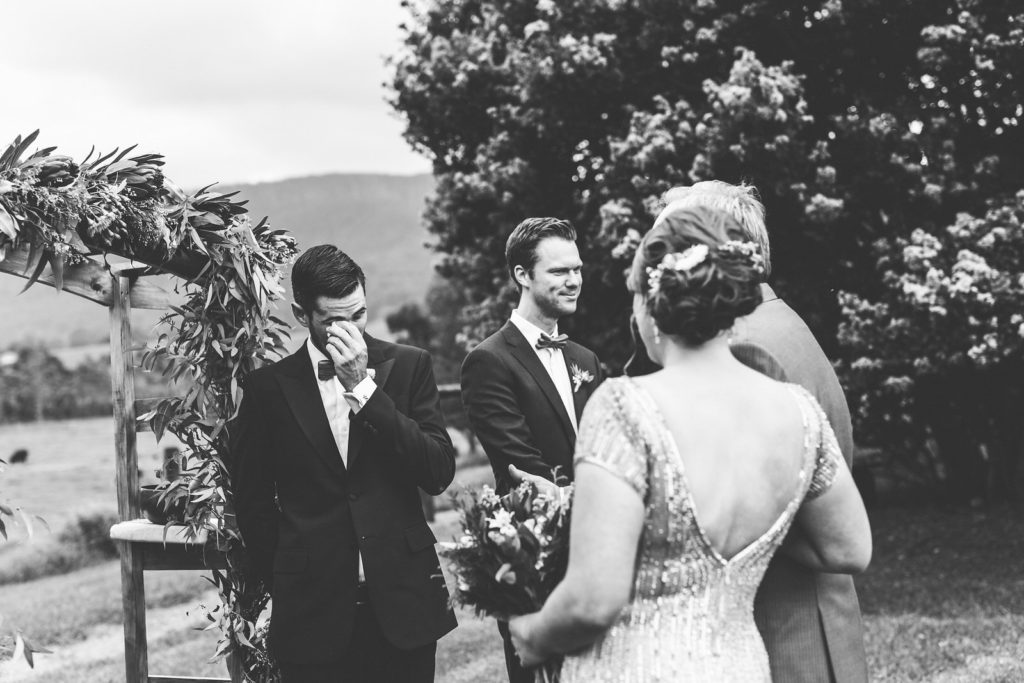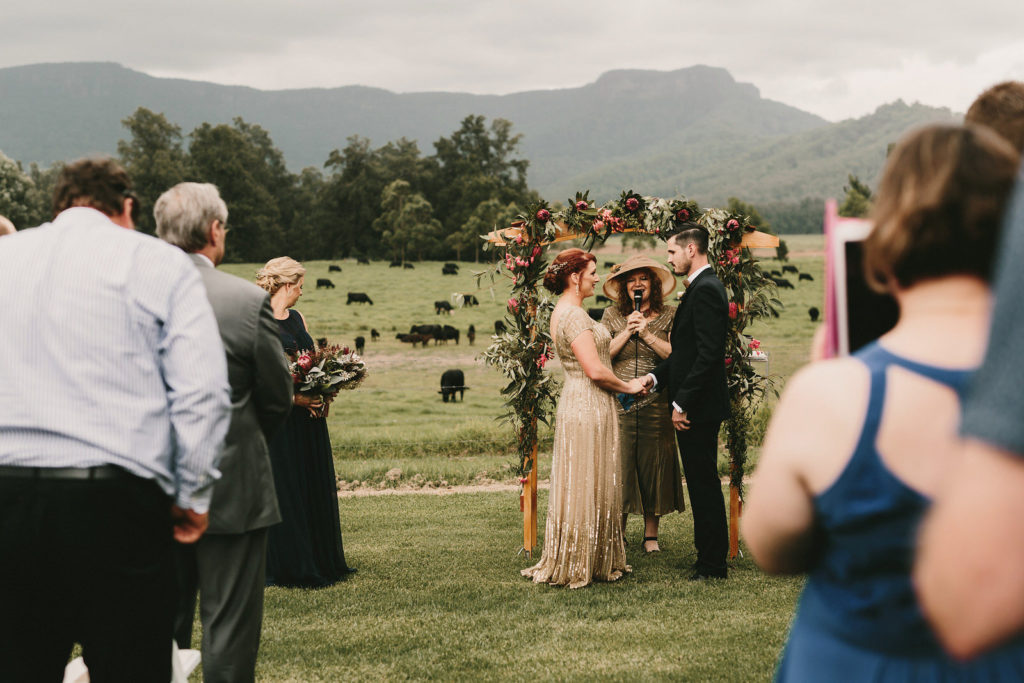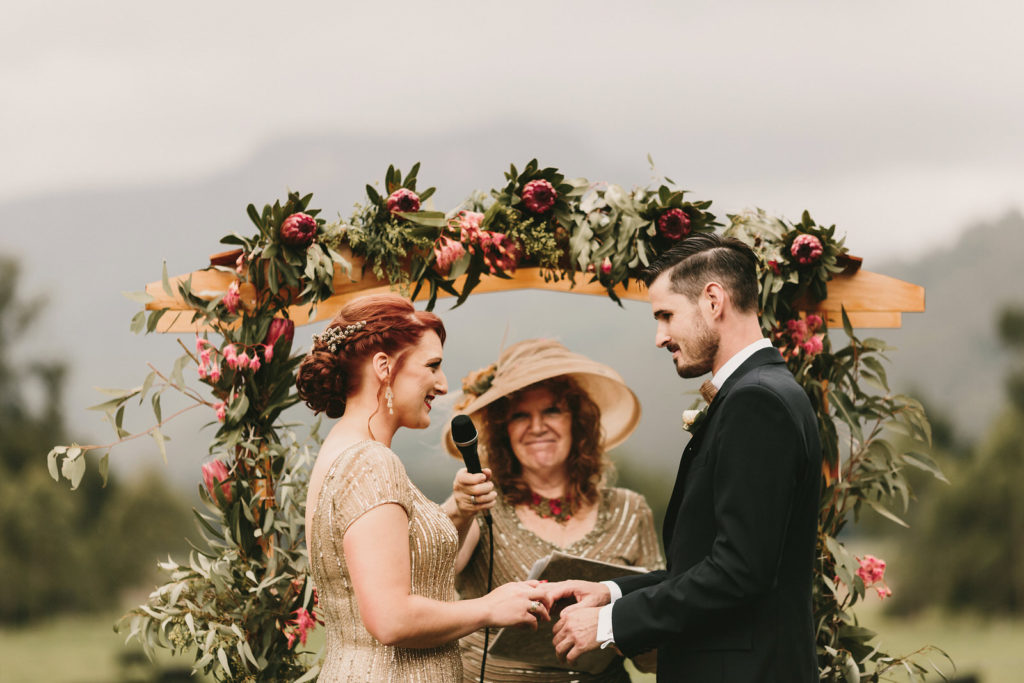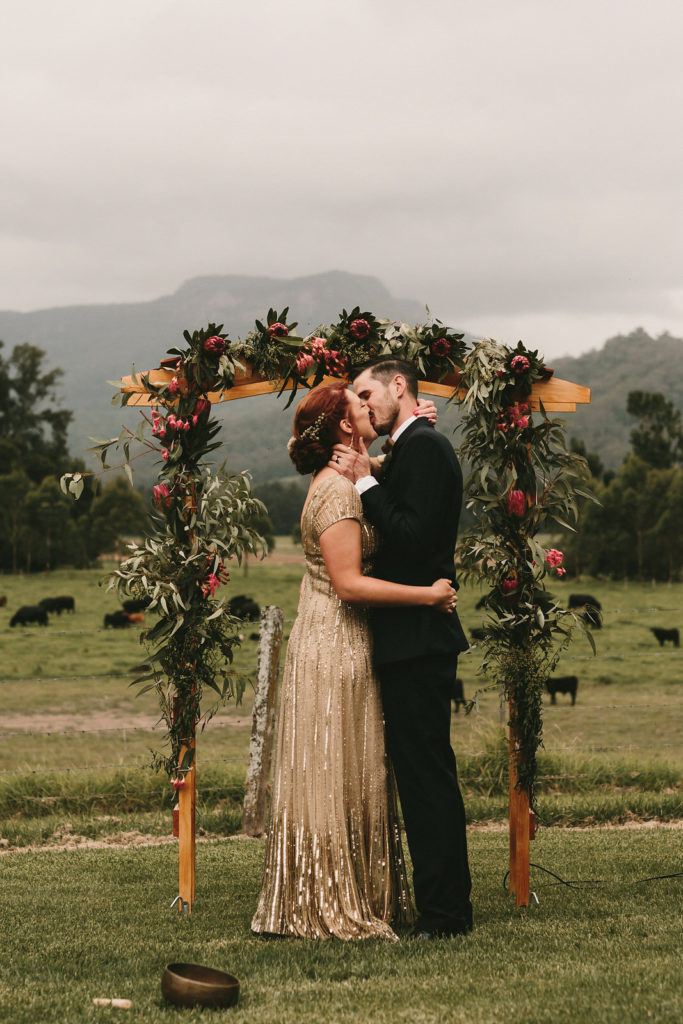 Beck even made their cake herself. "I also made the cake myself, much to concern of the mums who thought it was a risky move, but this was one of my favourite things. All our friends and family know how much I love baking and it helped to calm me down and focus!"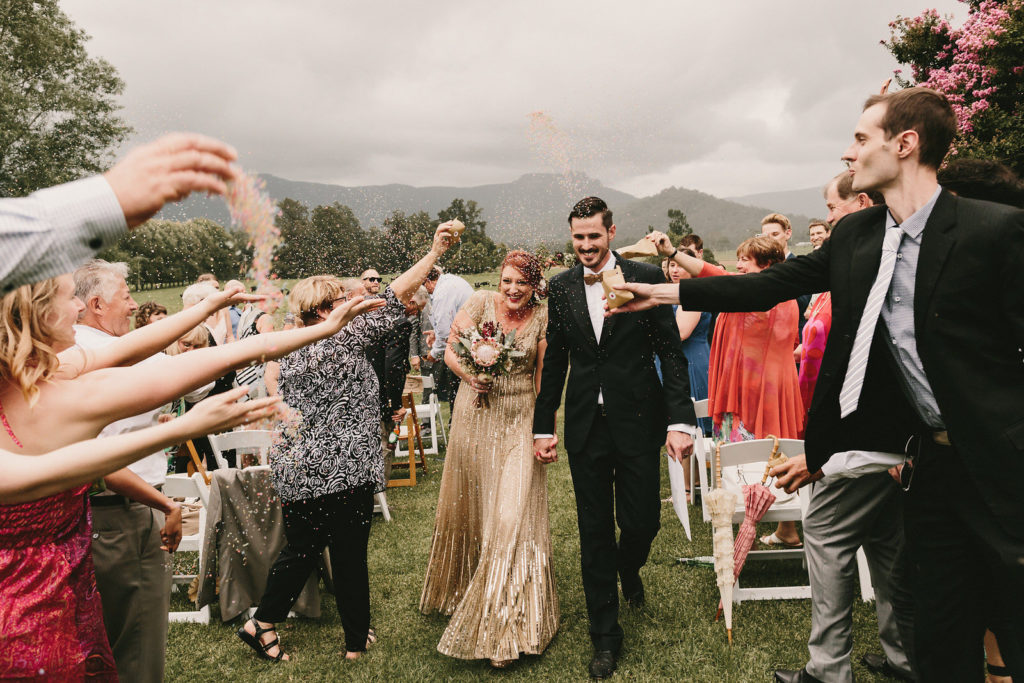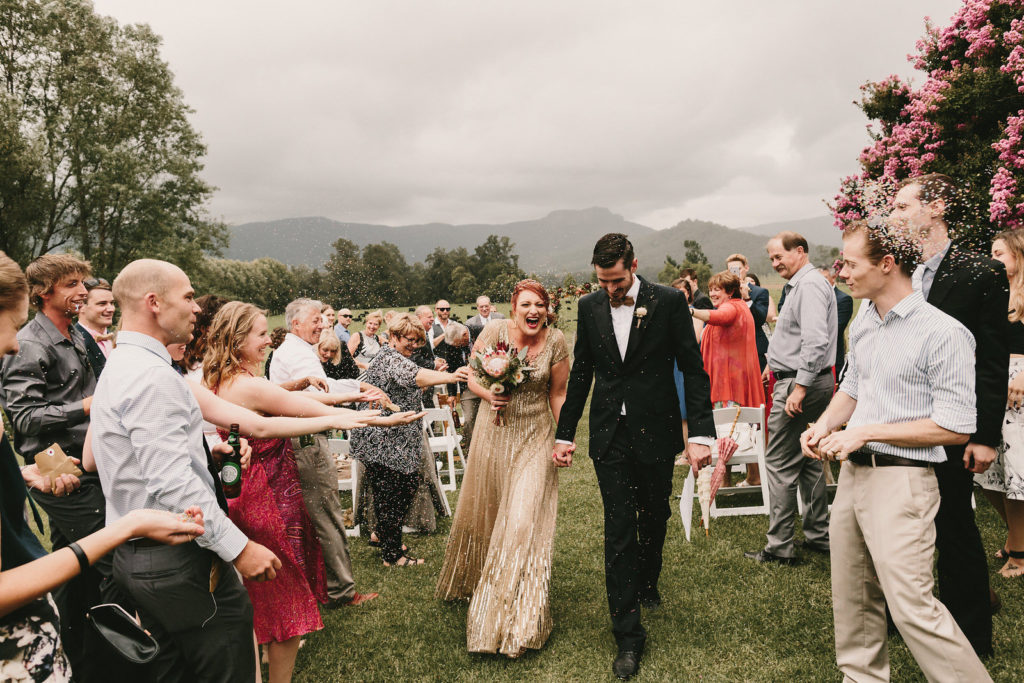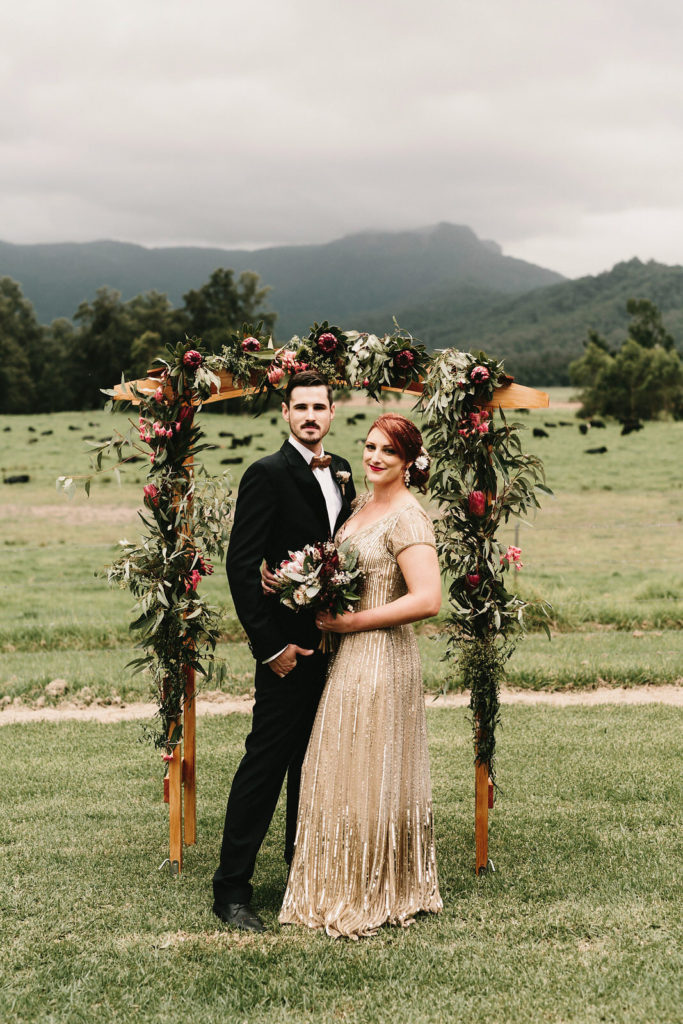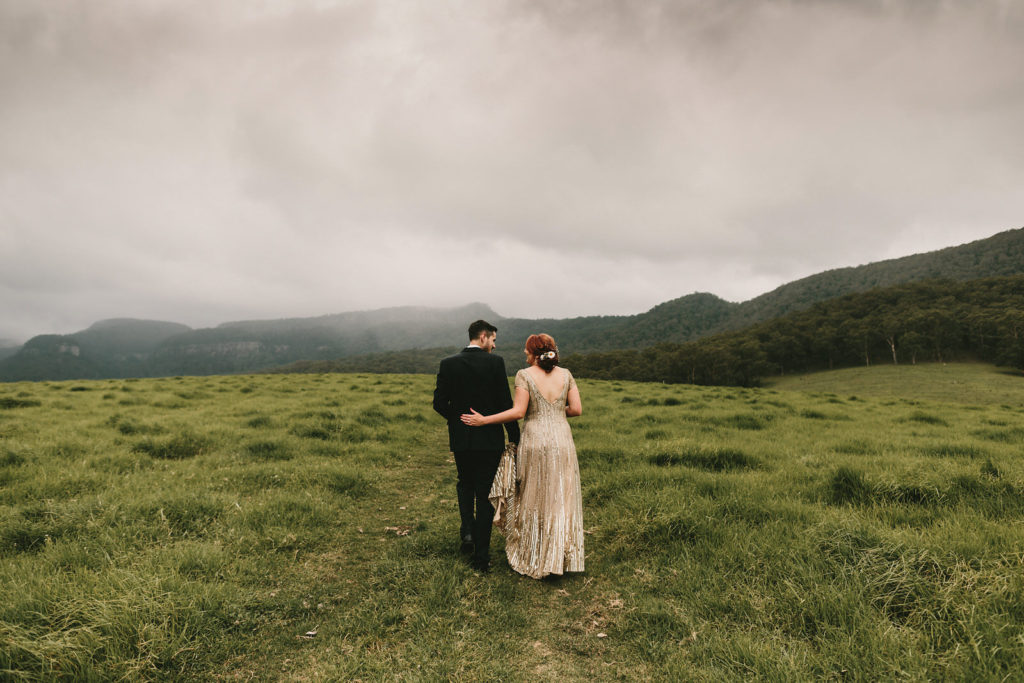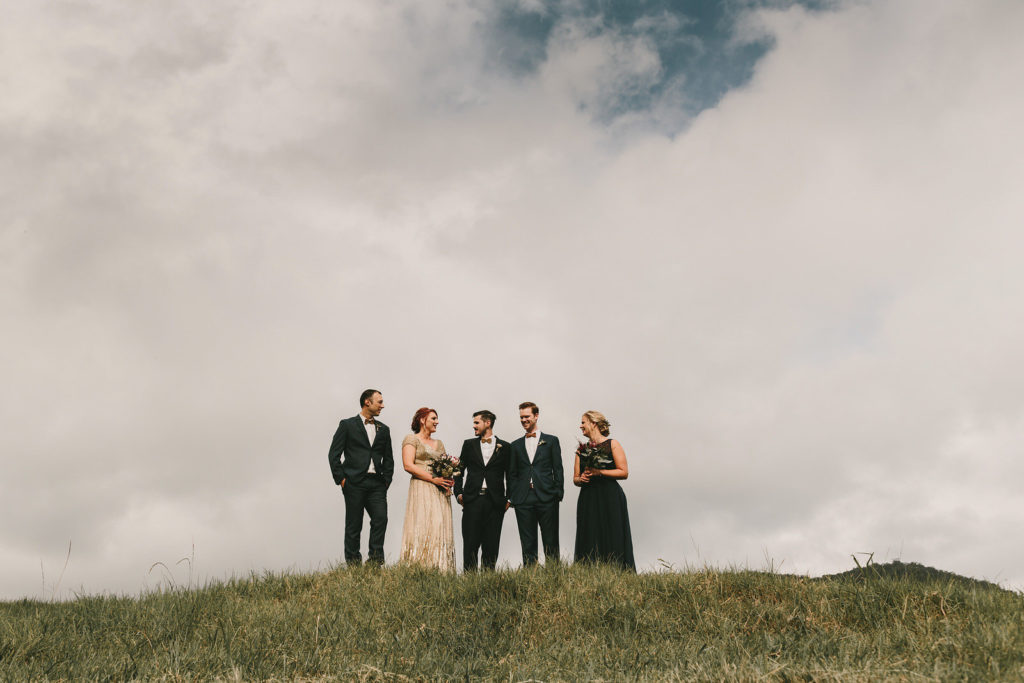 The change of venue turned out for the best in the end, with the reception set-up working out perfectly. "We are really glad we had the long tables, and then served the food banquet style - everyone raved about that as they could help themselves and eat as much as they wanted. We are really glad we changed the venue as well, even though it caused worry 6 months out, as the Barn was beyond perfect," she says.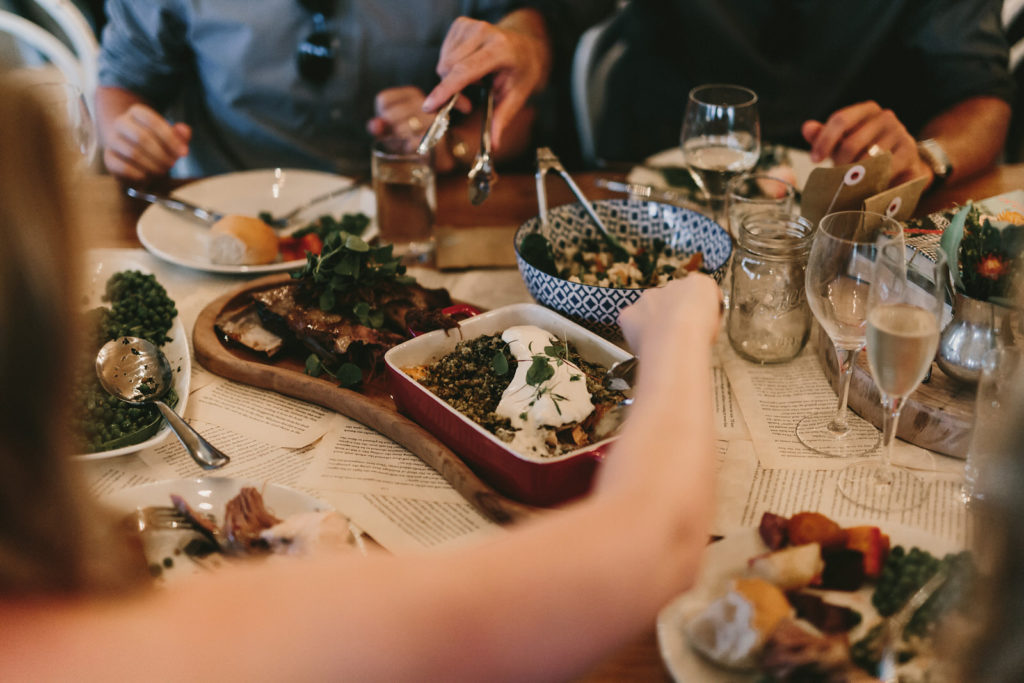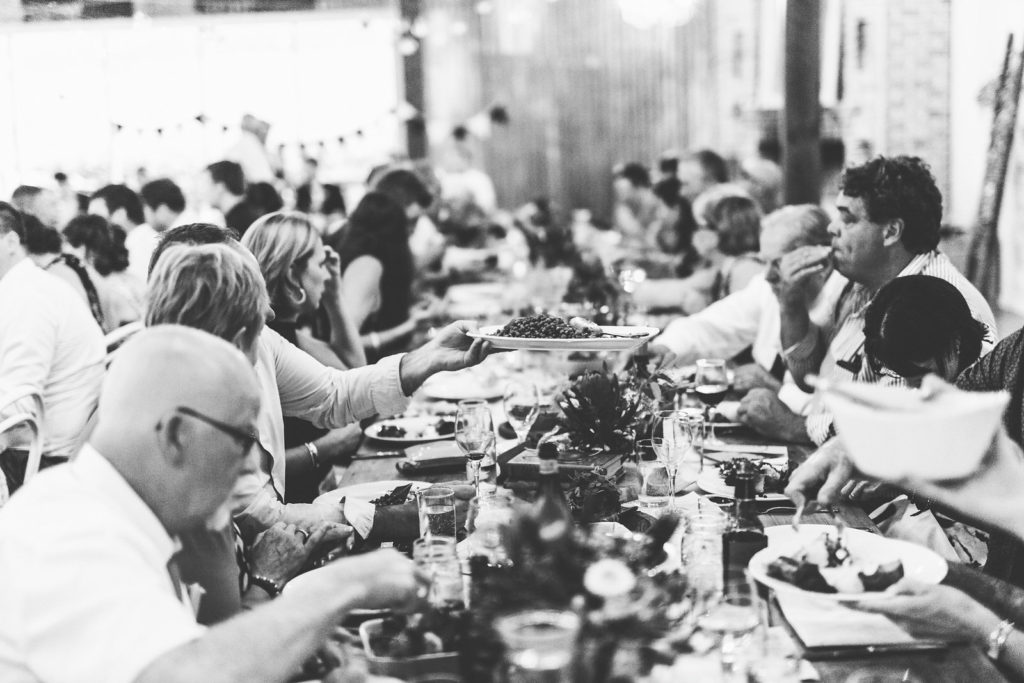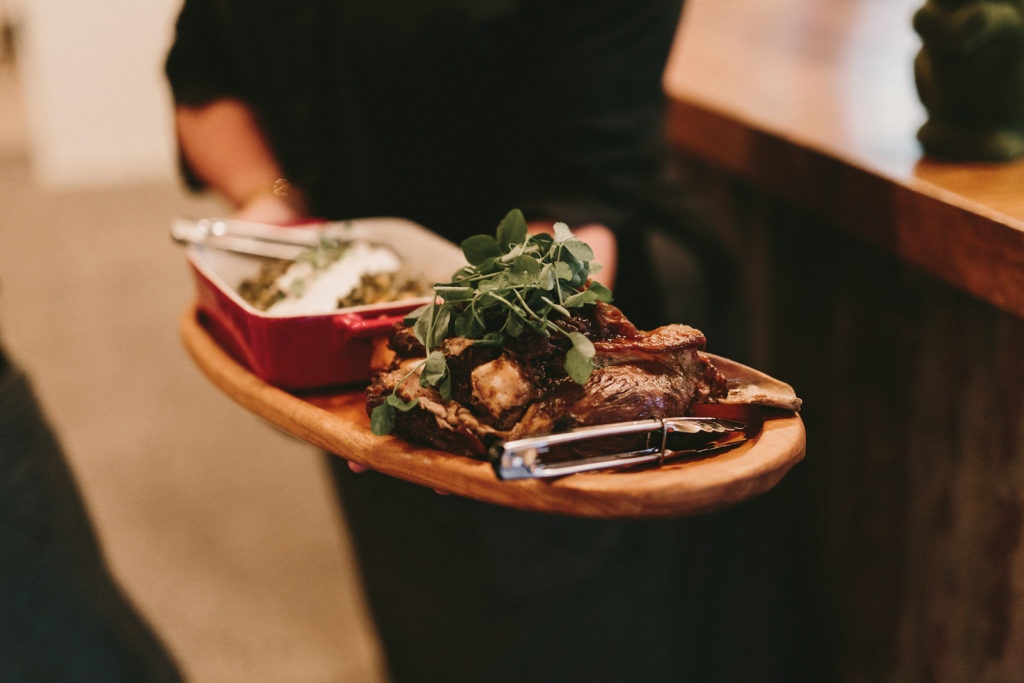 What she wouldn't have done? Worn spanx under her dress. "I whipped them off as soon as i got to the reception and was much more comfortable, plus my dress actually sat better without them!"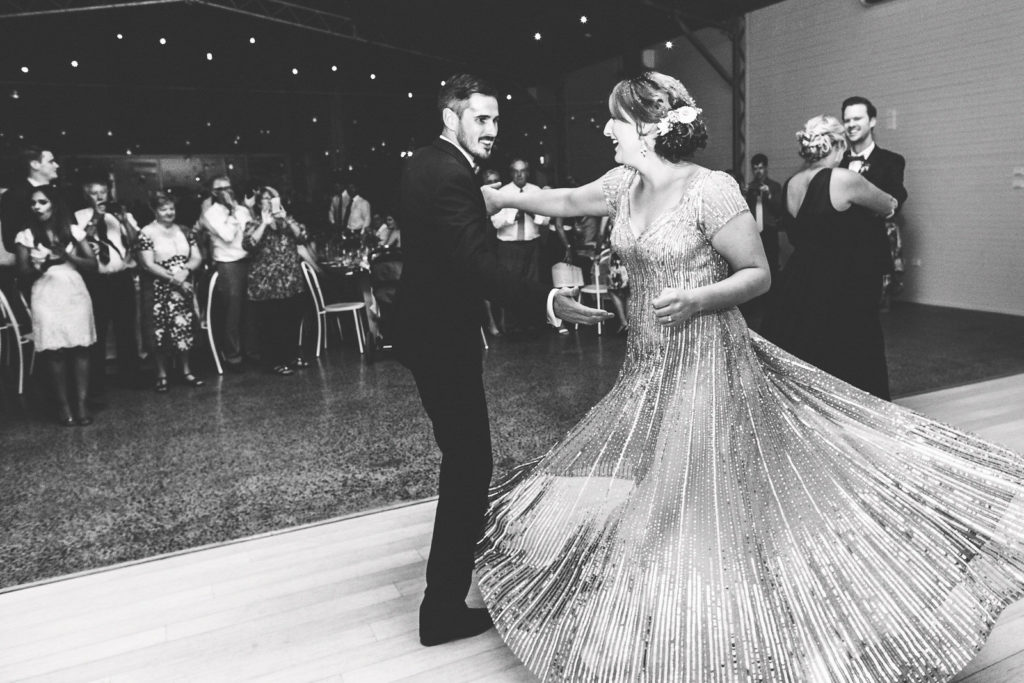 Their advice for other couples? Don't get overwhelmed - get organized! The lead up will go forever but the day itself will be worth it. And don't let someone else tell you that you can't DIY if you know you can do it," says Beck.