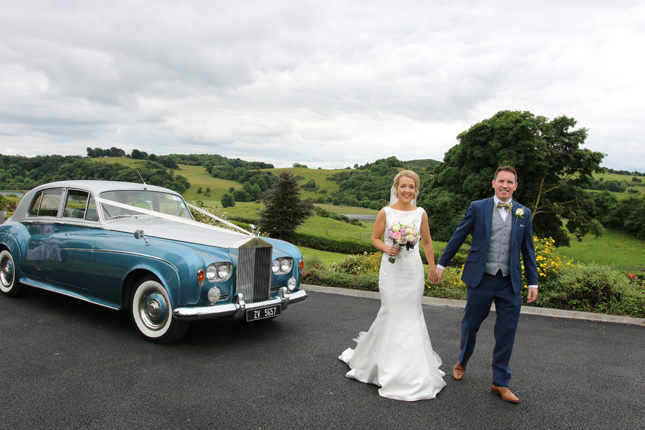 Amanda and John's married last July at Dunboyne Castle in Co. Meath but it all began back in September 2009 when Amanda moved to London for 'one year' to complete her postgrad in education. "In January I was placed in the school that John was already teaching in. He actually gave us a talk about becoming a teacher one day - that was our first meeting. I think I was simply impressed that he had bought Cola and biscuits for us trainee teachers, but to be honest thought he was a bit crazy!" laughs Amanda.
She was set to move home at the end of the year but a vacancy came up in the school and John encouraged her to apply. She got the job and the pair grew closer and closer. "Eventually one Friday he asked me if I was going to the pub after school. I took it as a personal invitation, even though I went every Friday... and the rest is history!"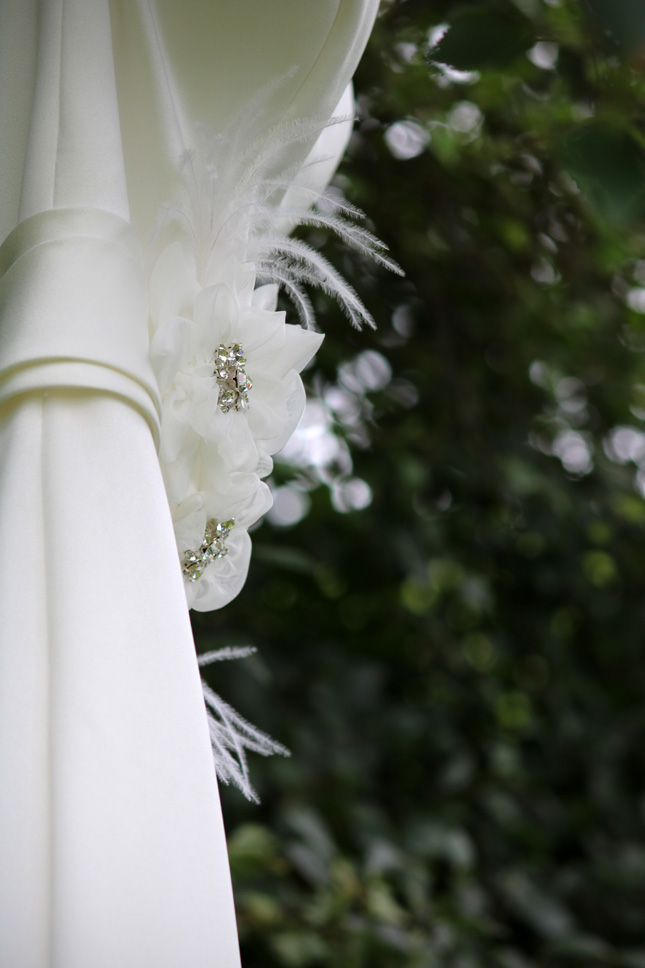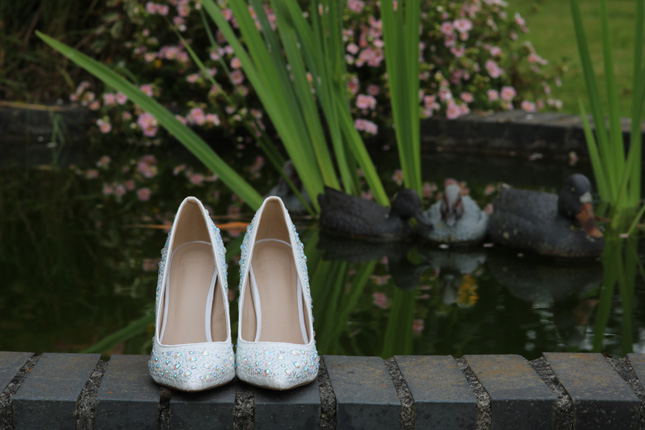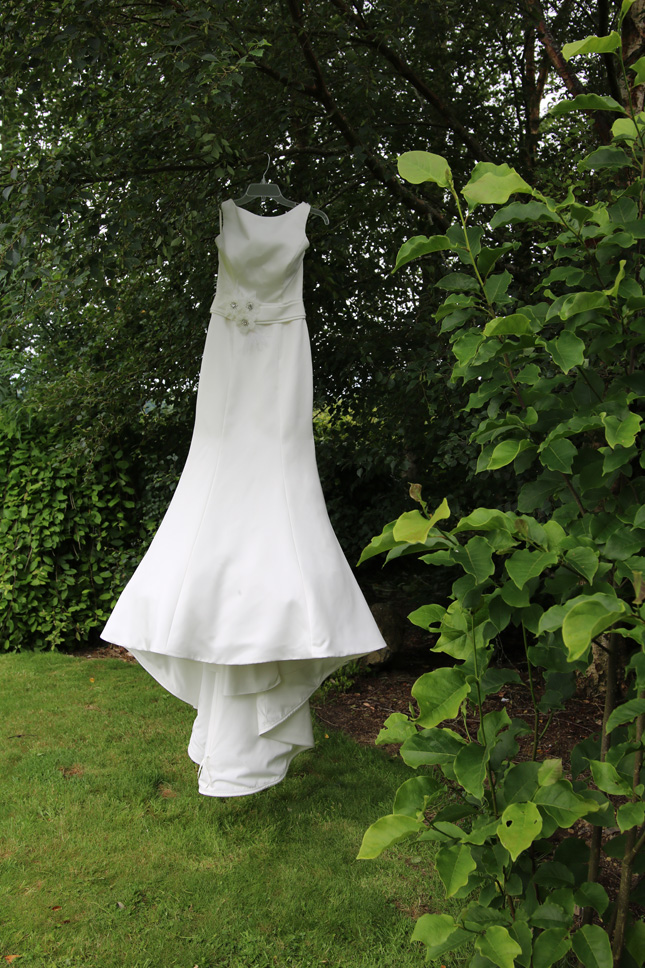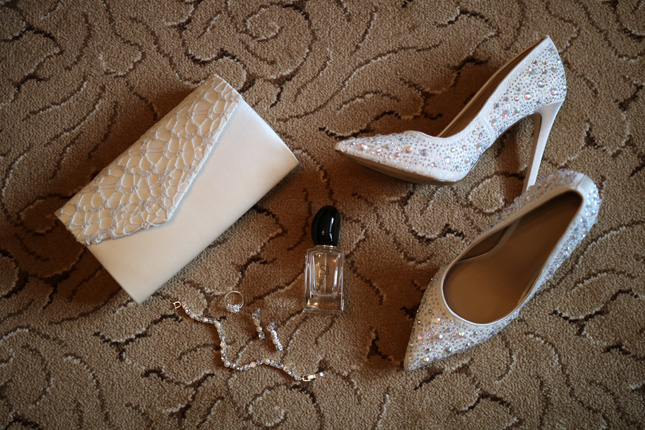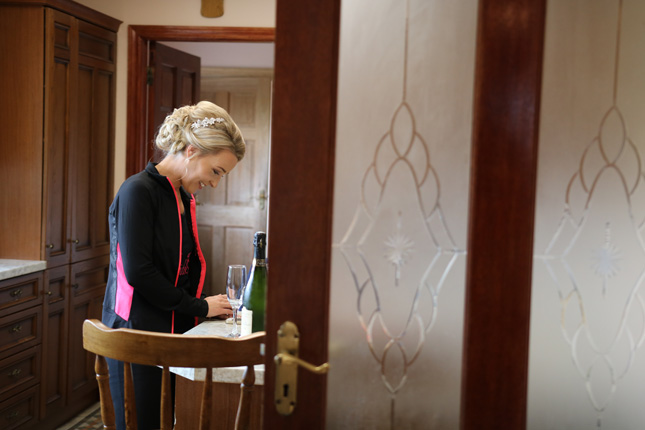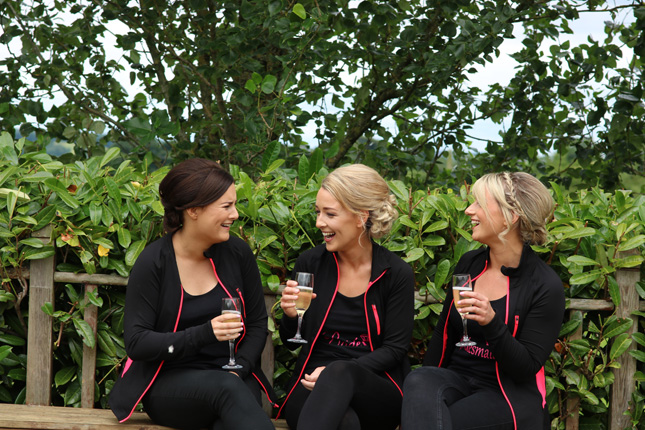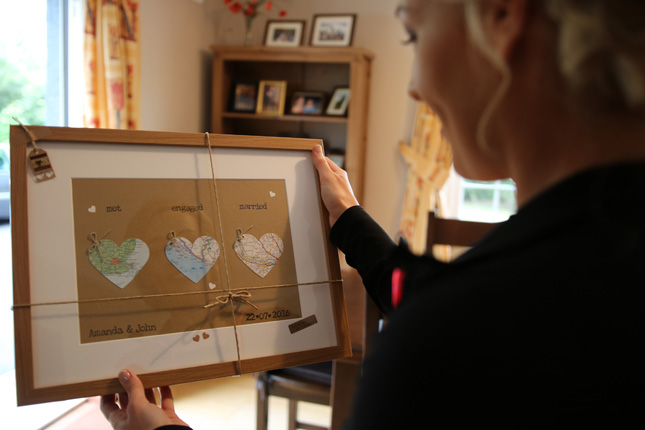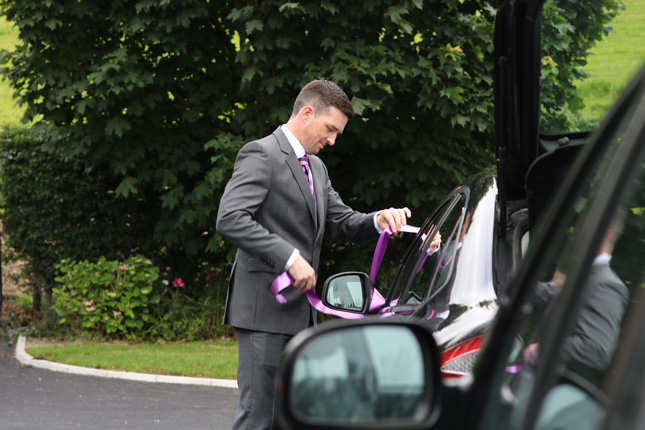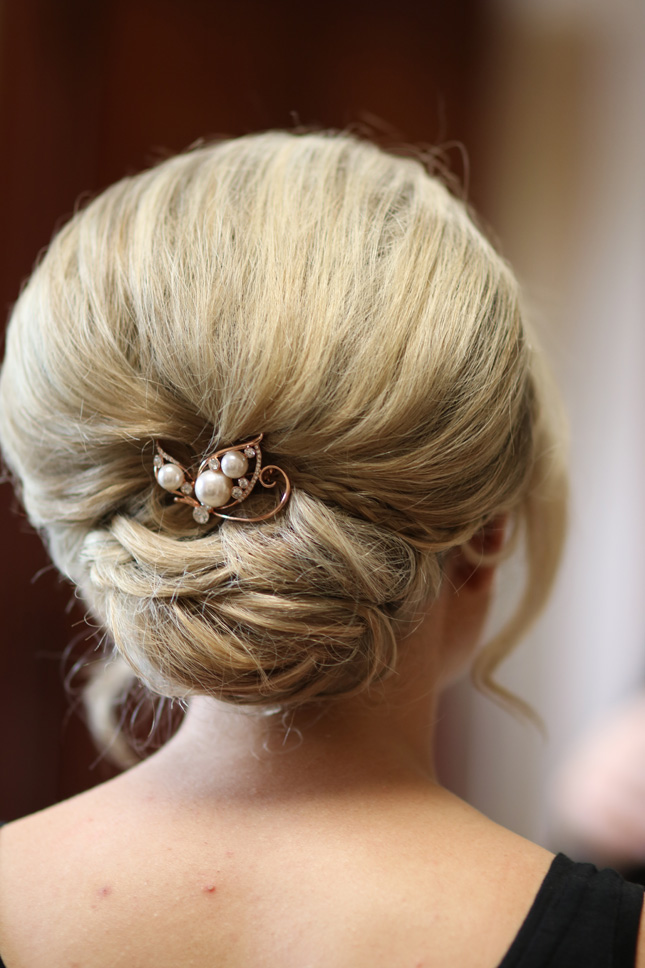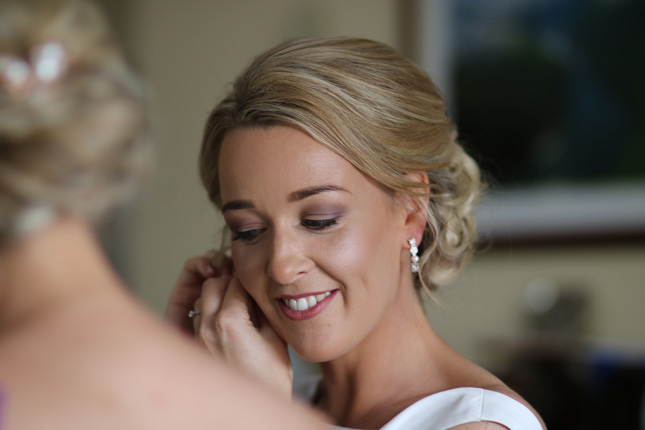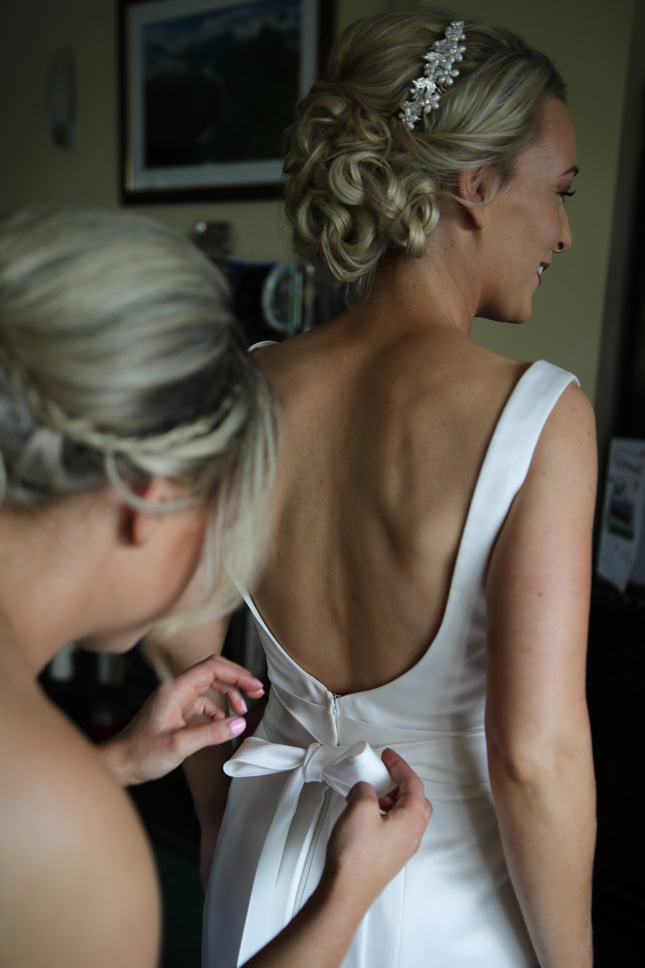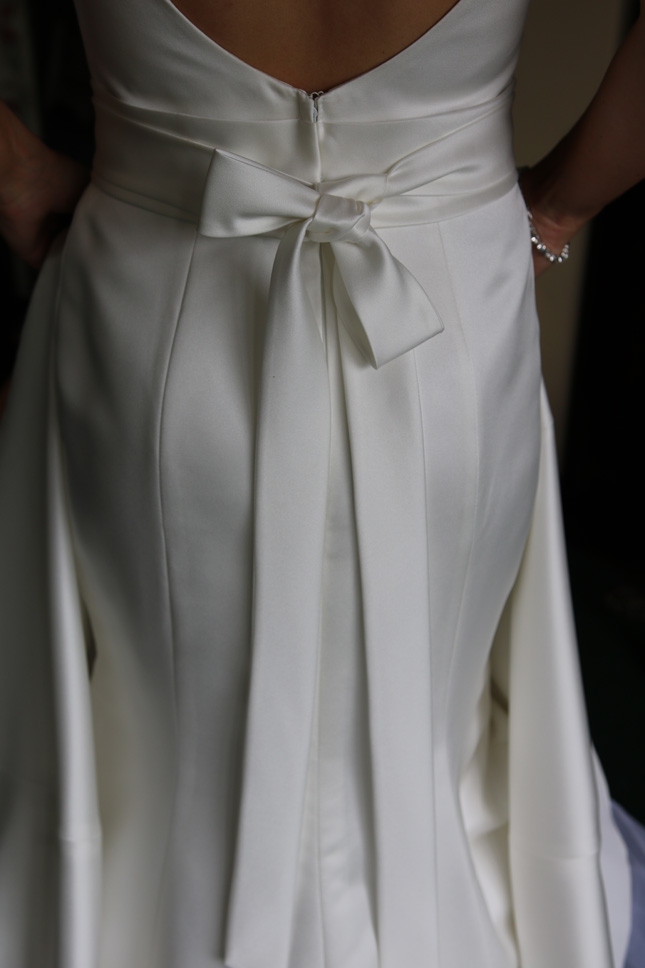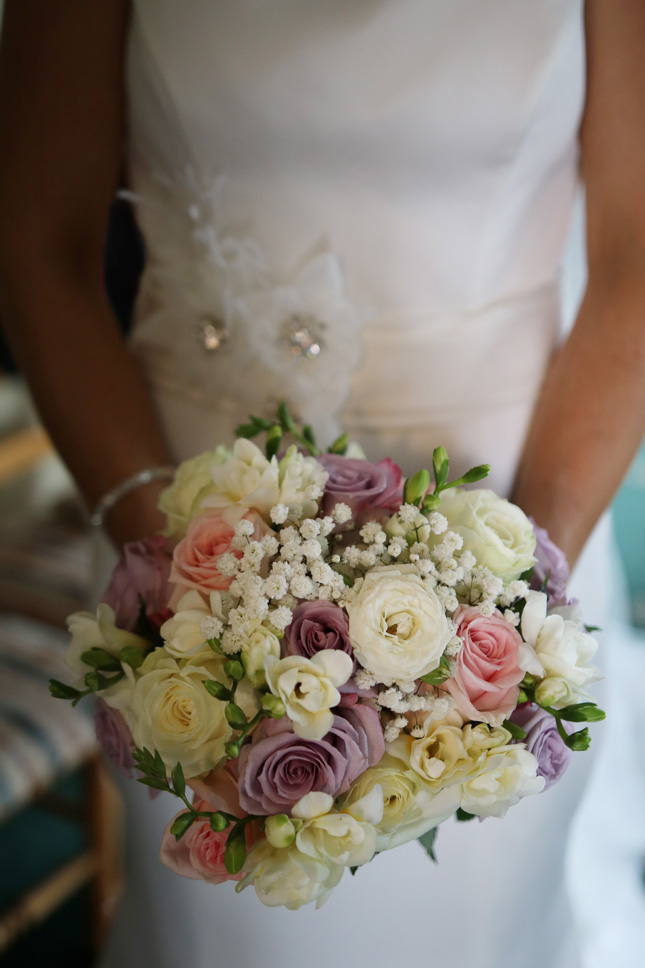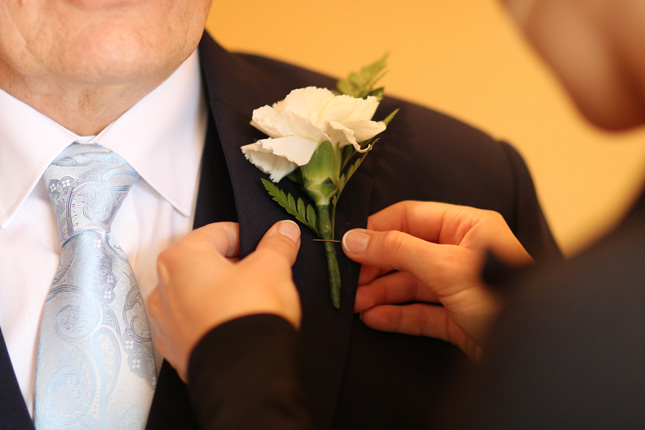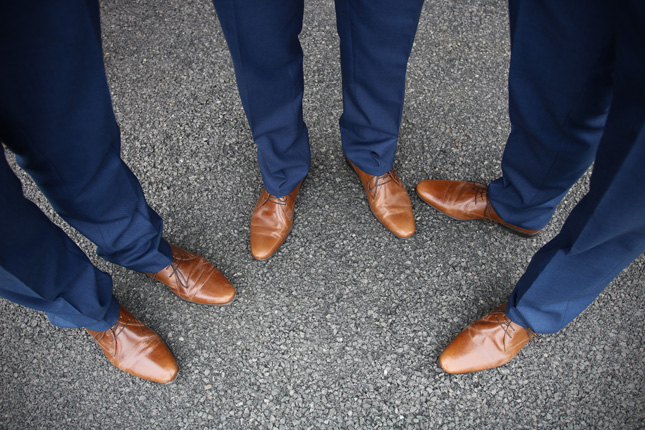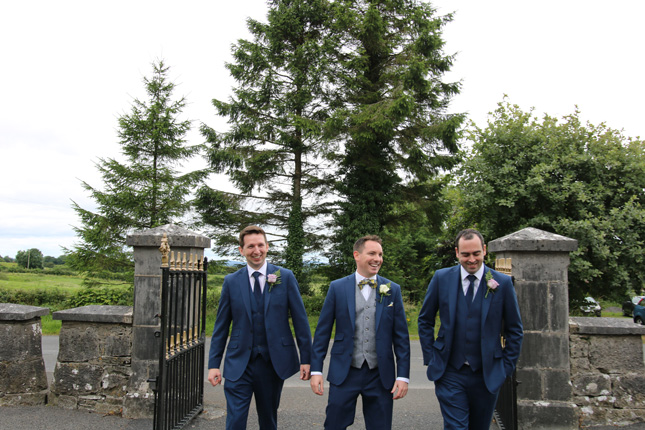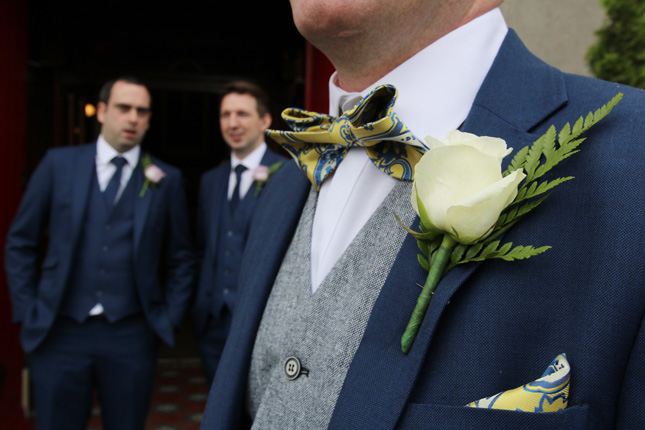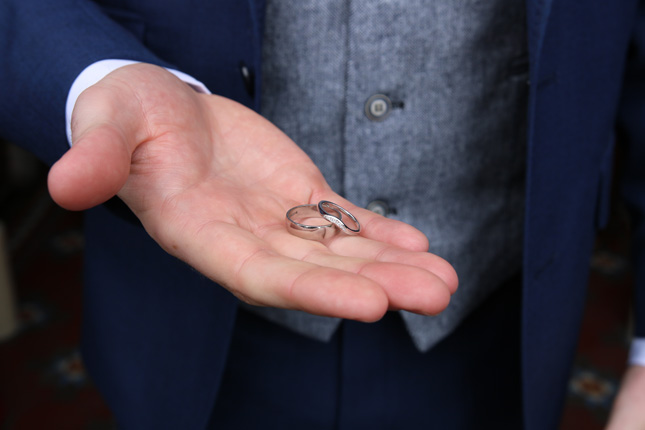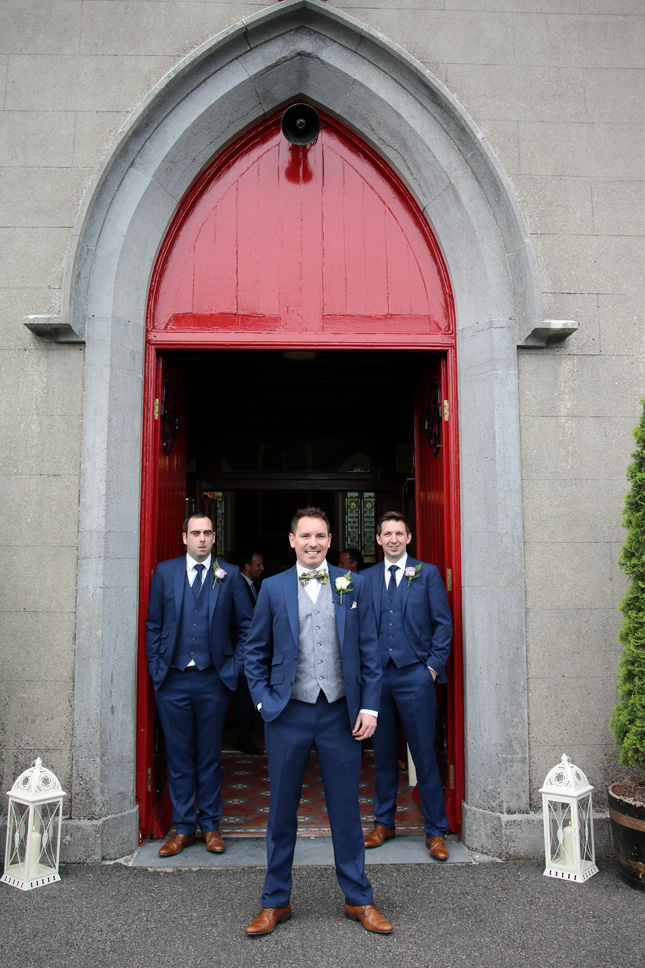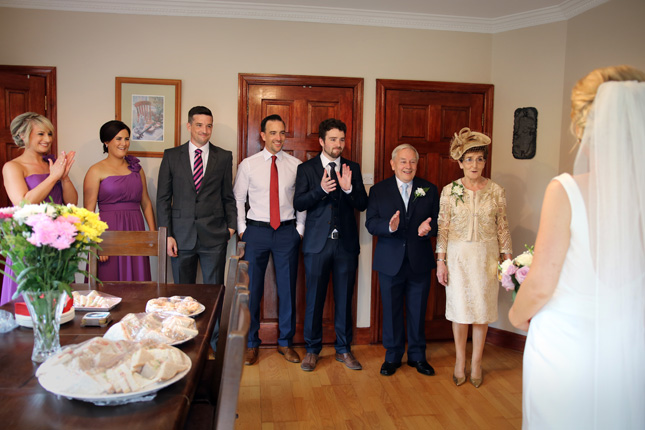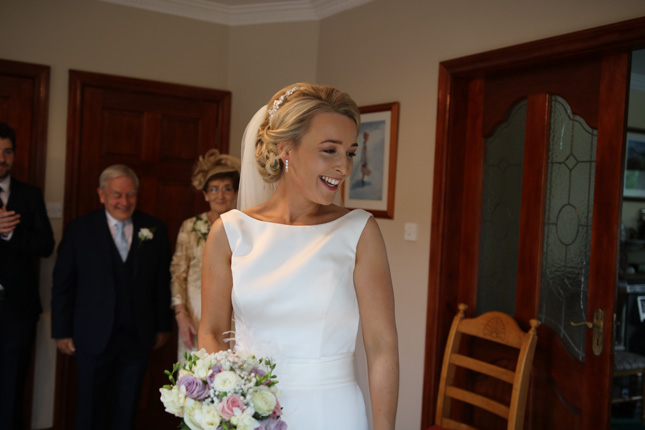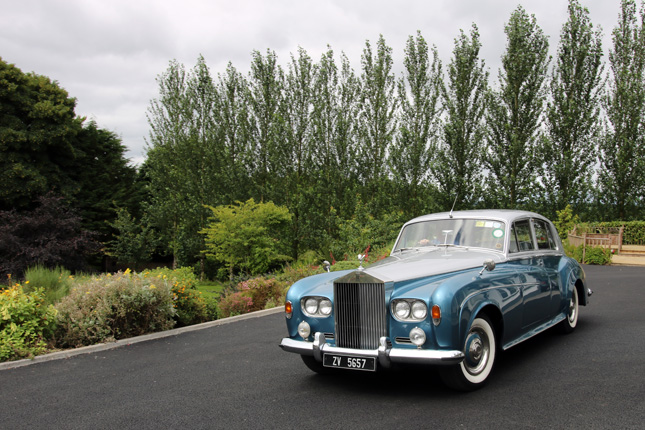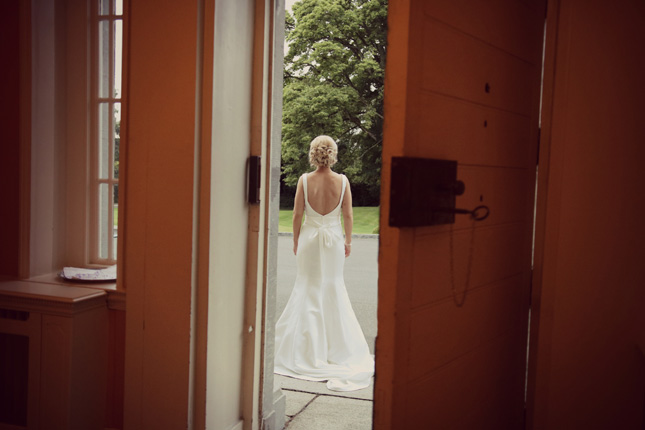 They booked a trip to Dubrovnik in June 2014 to visit a friend, but when they friend moved home before the trip, they weren't sure if they would go. They hadn't talked much about marriage, so a proposal didn't enter her head when they decided head over. On the Saturday evening, they went out for dinner, and on their way down the steps into the old town, John turned, kissed her and got down on one knee. "I would have picked a fancy dress had I known," laughs Amanda. "I was totally taken by surprise, I actually told him to get up and stop messing, but when he didn't budge, I knew he was serious and there was no hesitation in saying yes!"
When it came to planning the wedding, they looked at six venues before settling on Dunboyne Castle as their wedding venue of choice. "There were a number of things that stood out about Dunboyne Castle. The privacy of the entrance - like you can be in your own little haven away from the world – yet as you continue up the drive, the venue opens up and the gardens and the view of the old house is spectacular! Then as I love the outdoors, I straight away fell in love with the openness of the foyer and entrance area where guests would gather and relax before the meal. Finally the old house reception for the bridal party was fabulous along with the old house bridal suite," says Amanda.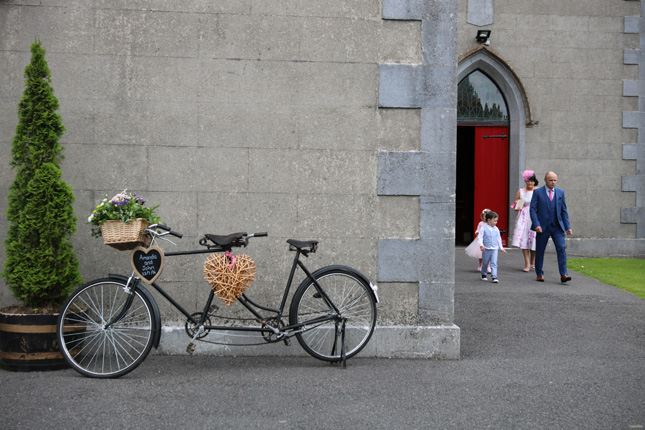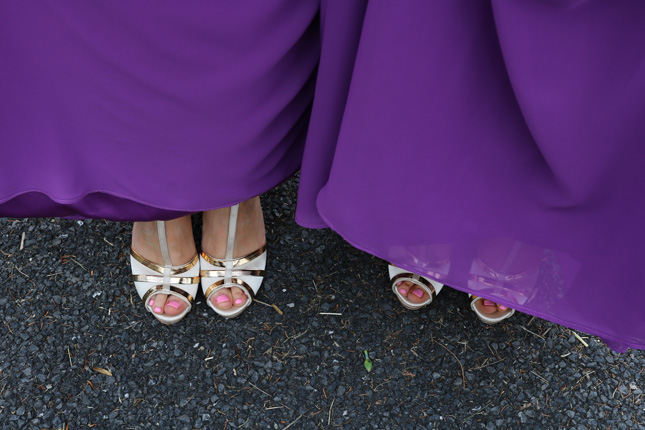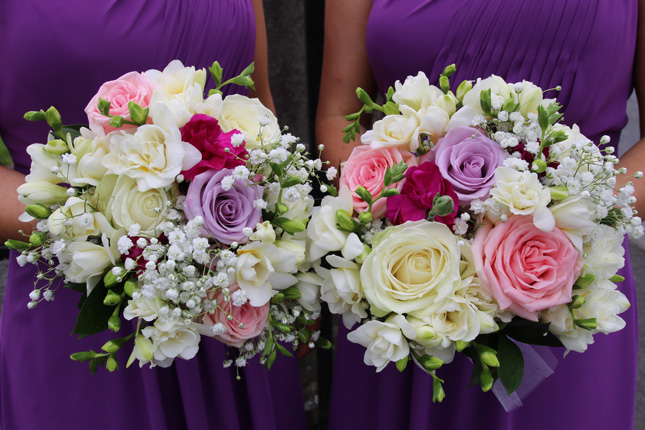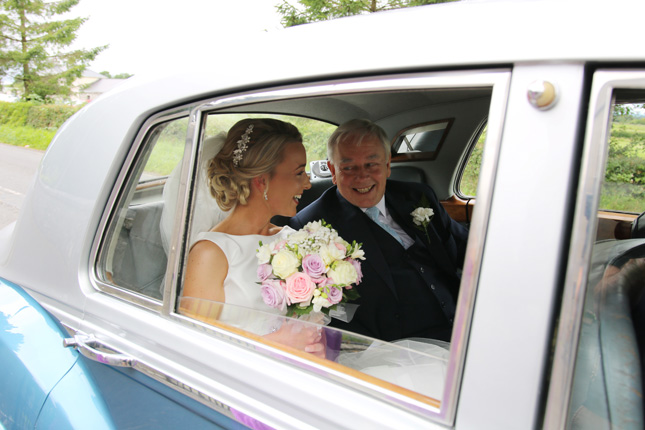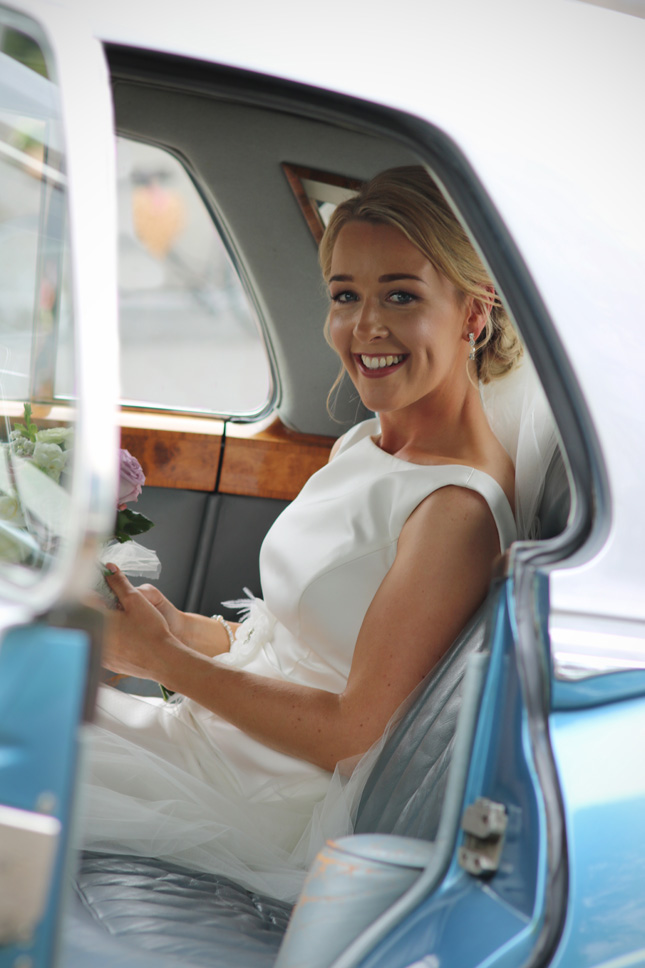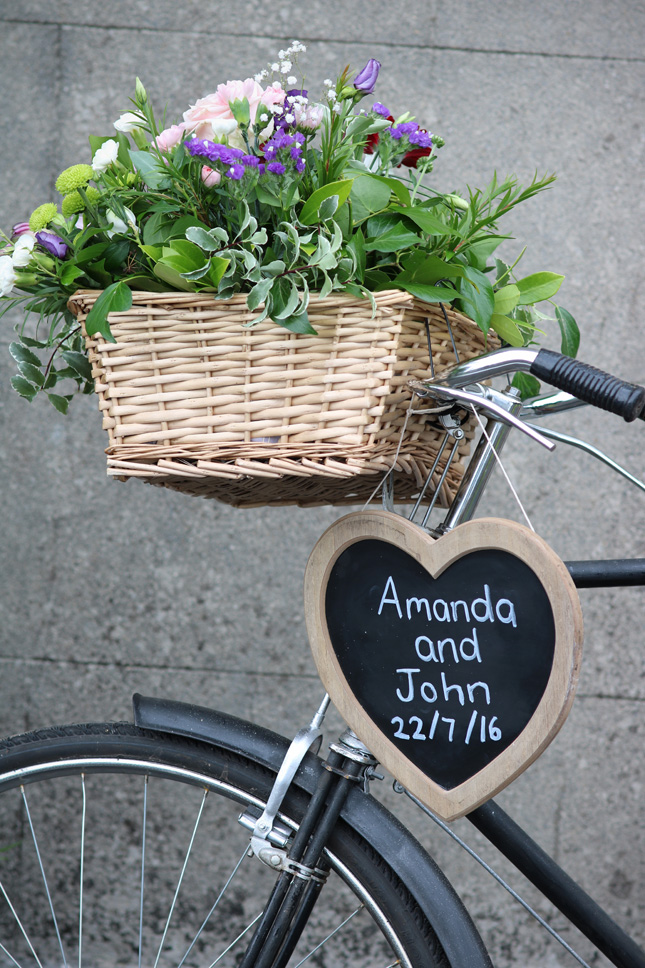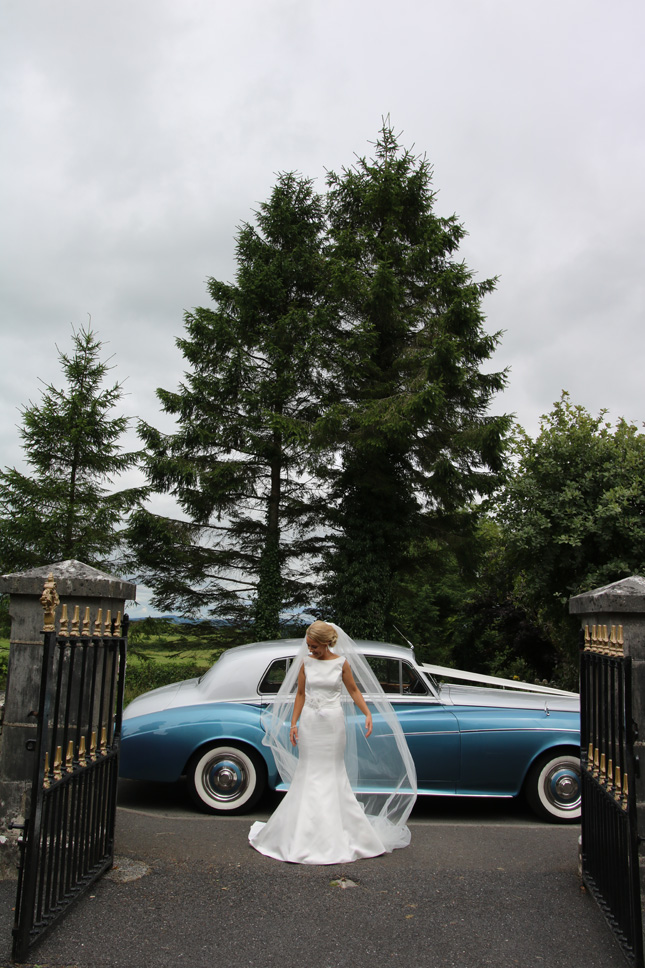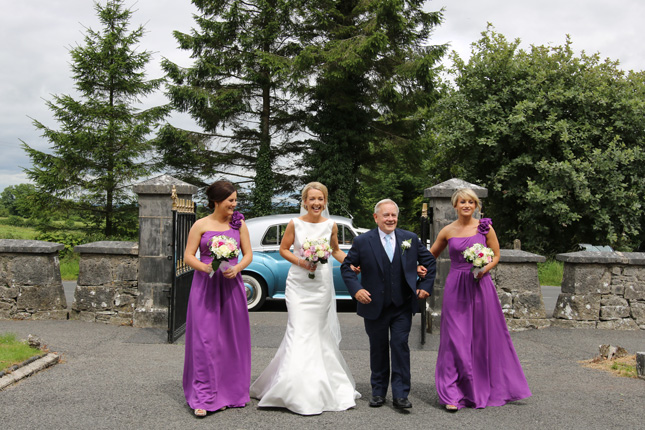 They did most of their planning while home in Ireland over their summer teaching break, meaning by the end of summer, they returned to London and just enjoyed being engaged. She says they were fairly relaxed about the planning process, just allowing the various moving parts to fall into place over time. Her dress was the only big thing to hold them back.
"I eventually picked a dress in January 2016! I had gone to three or four shops before Christmas but although dresses were lovely, I just wasn't wowed by any. I got a tiny bit anxious, as it was nearing the end of January, I made an appointment with Bridal Boutique in Fairview, and fell in love with my dress straight away. I remember fitting it on and looking in the mirror and actually feeling shocked while saying to my mam, 'Gosh, I really look like a bride!' I heard people saying when you find the right dress, you will know, and that moment I definitely knew it was for me!" she says.
They went into the wedding planning to enjoy the day, no matter what happened. "I heard of people worrying all day about things going wrong, guests not enjoying themselves, or something small happening and causing a big upset, but I was adamant that this was our wedding day and we would enjoy it!" she says.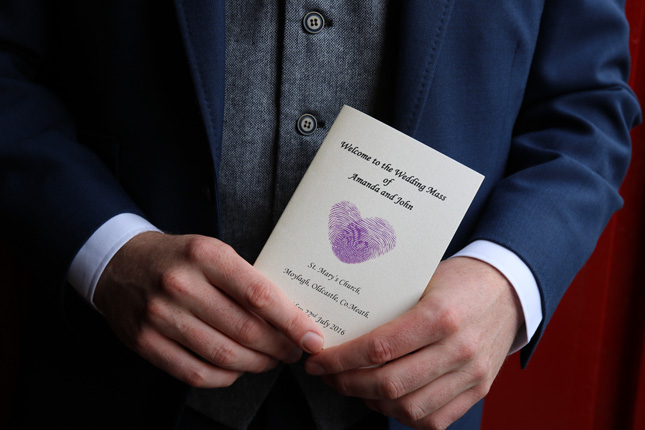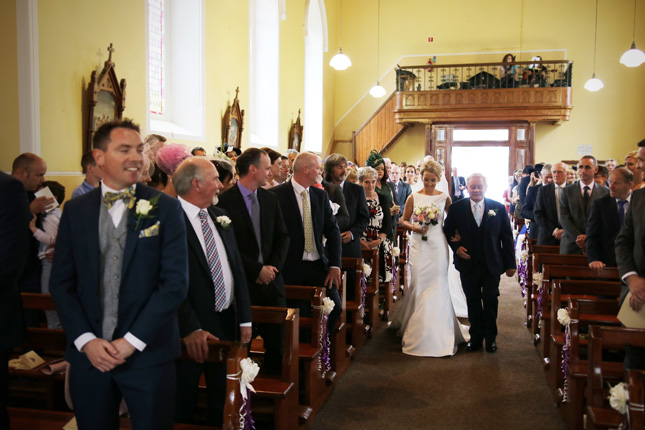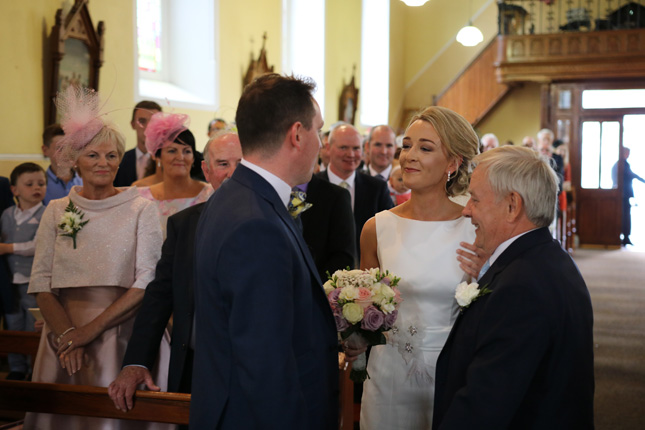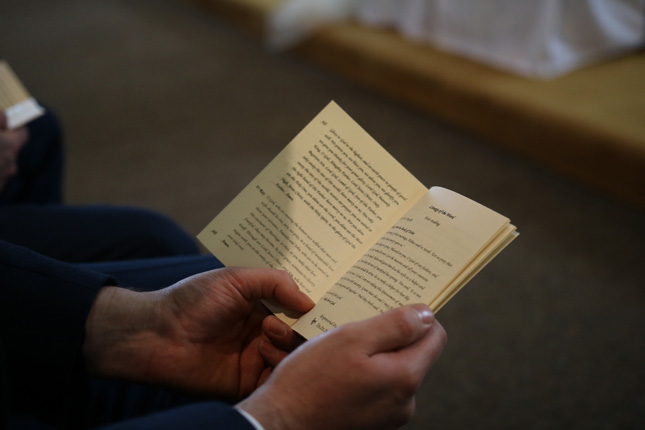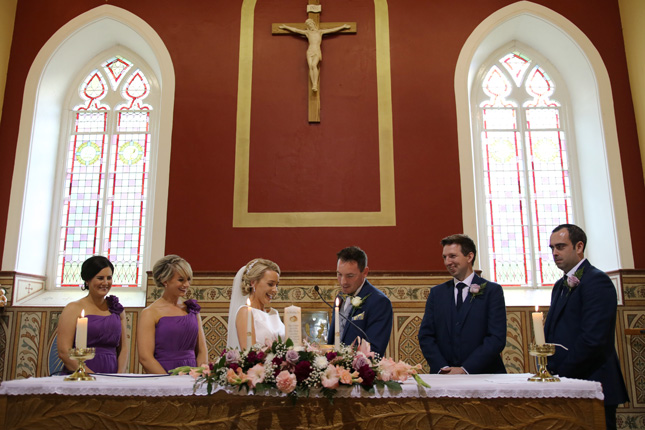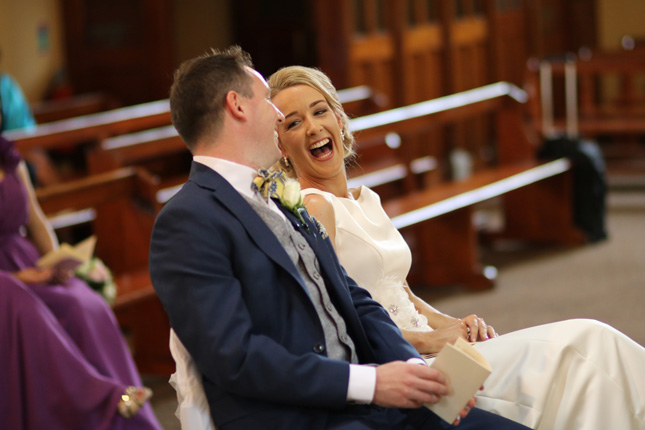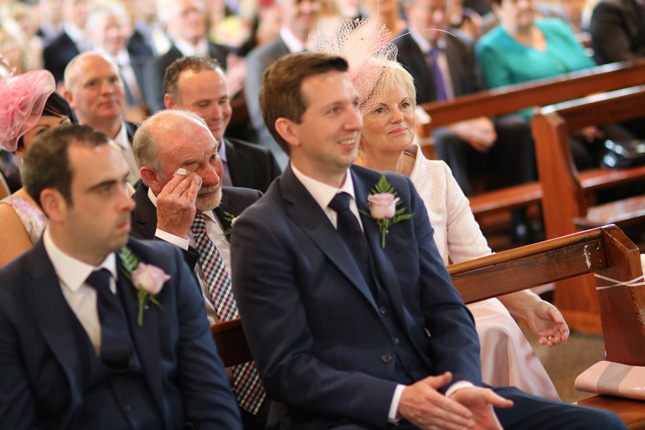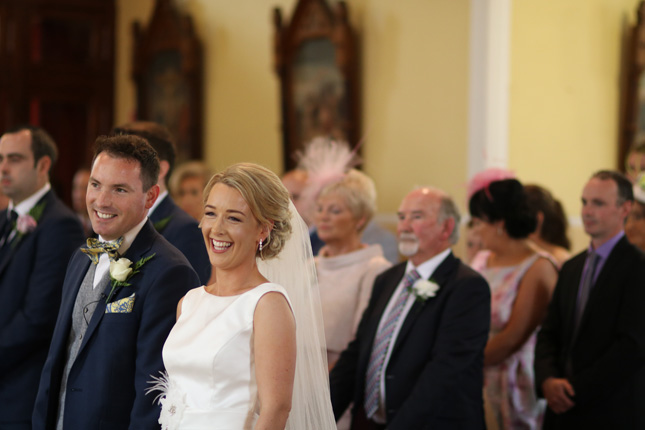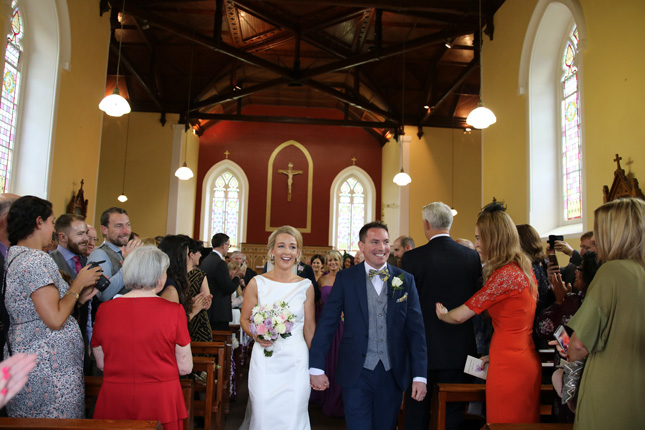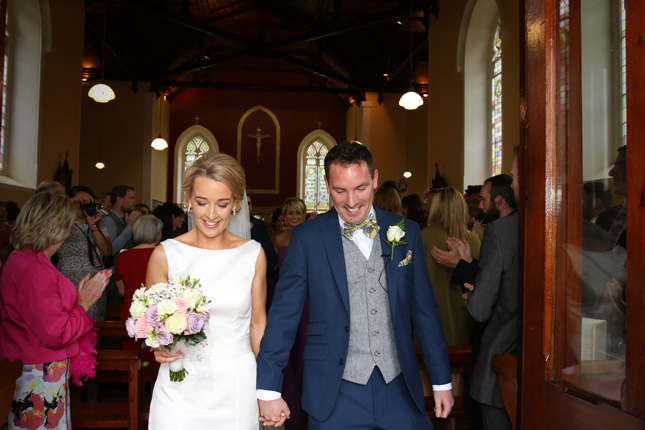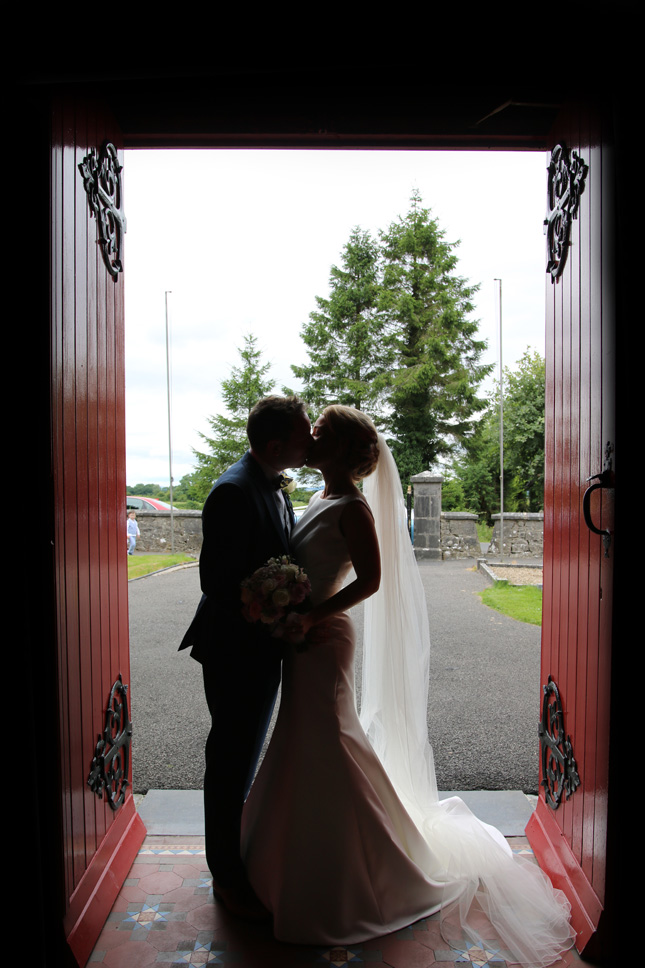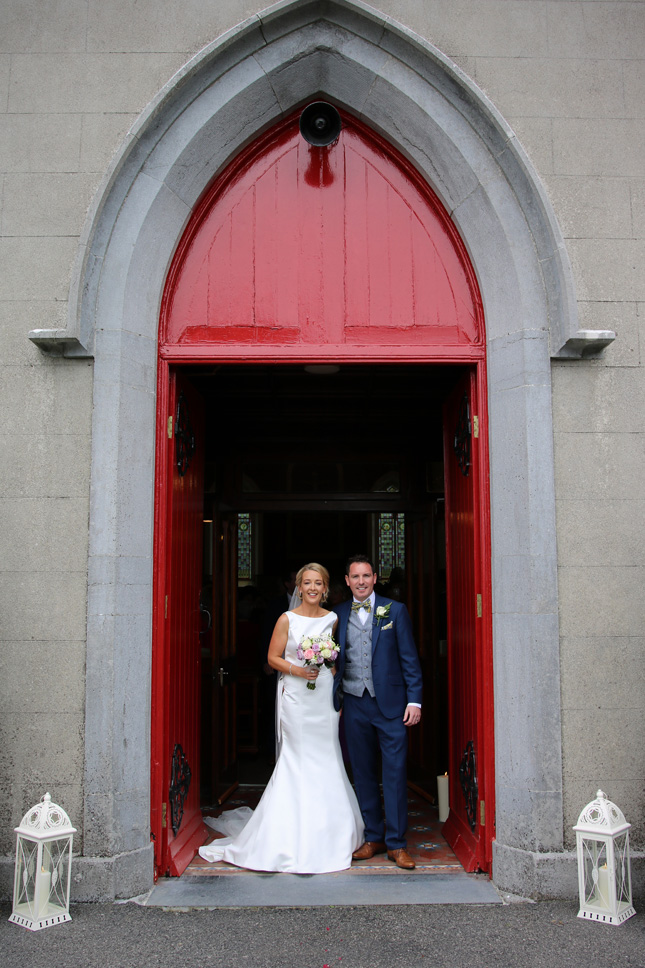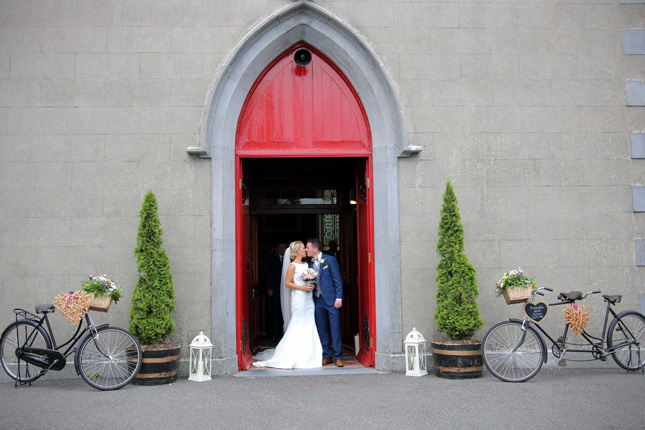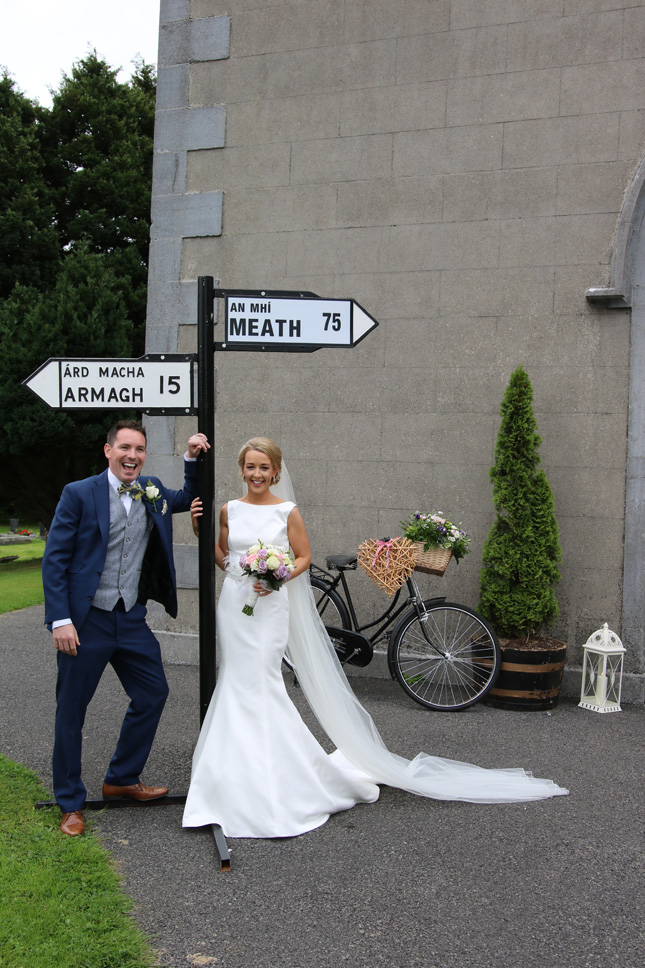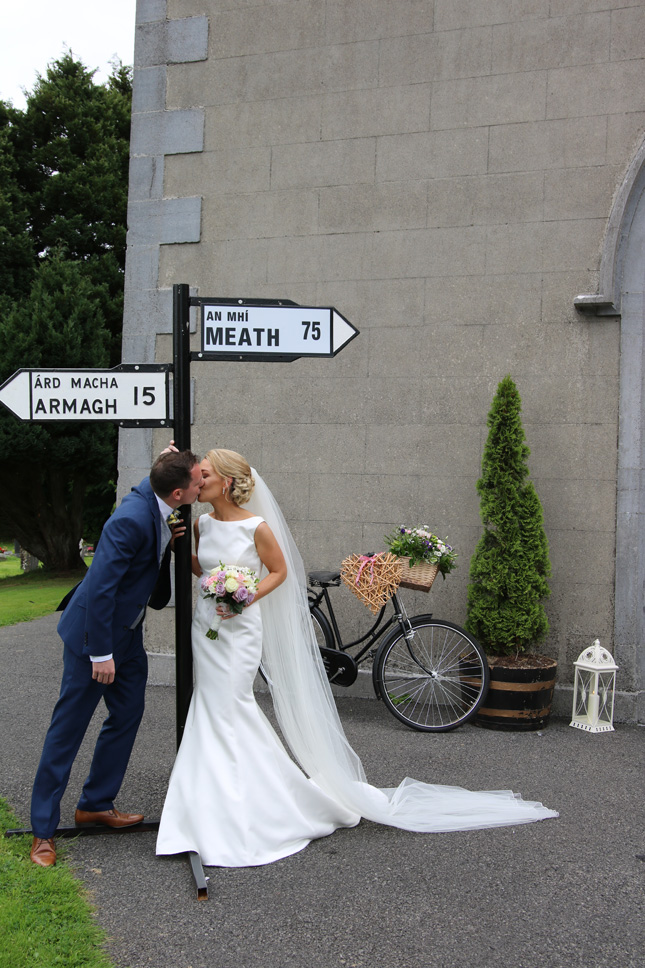 The only hiccup along the way was when John realised neither he nor his groomsmen knew how to tie his bowtie a few minutes before he left the house. "They stopped in every town on the way down from Keady to Oldcastle asking in clothes shops if anyone could fix it, but to no avail. At the church the saga continued, asking everyone and anyone to help, even my mother gave it a go, to John's dismay making it even worse, until about a minute before I arrived, John's cousin and husband arrived and within 30 seconds the nightmare was over – Bowtie impeccable!"
The day was so warm that Amanda somehow got tar on the end of her dress, and though her mum and bridesmaid fretted and tried to get it off, true to her mantra to enjoy the day no matter what, she solved the issue quickly and easily. "I just decided to fold it over and pin…job done!" she says.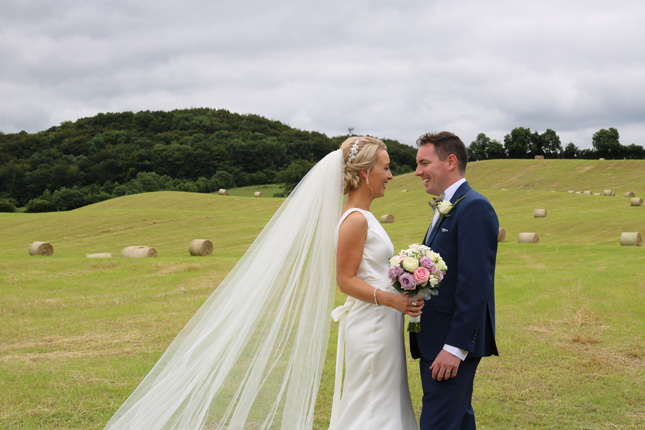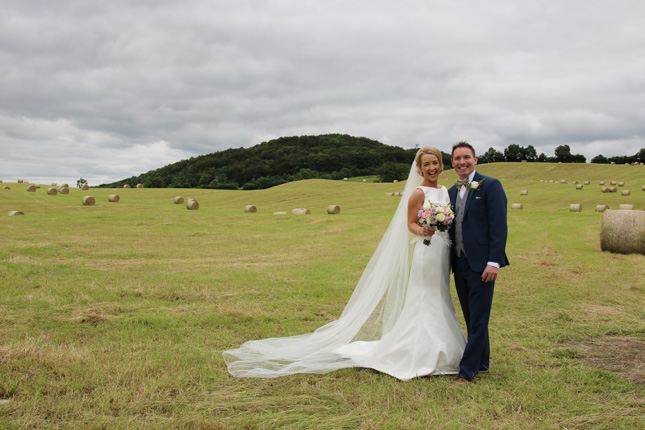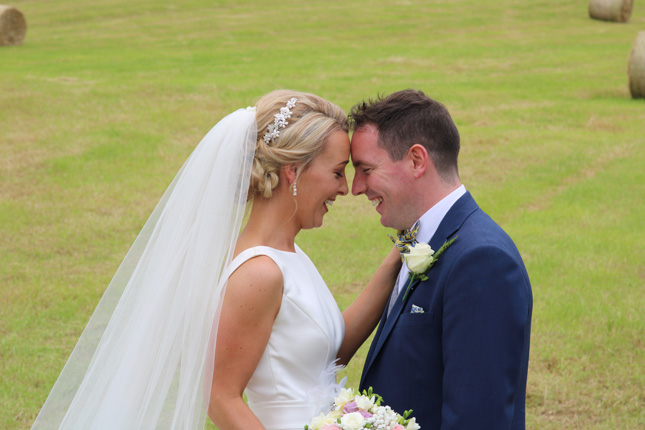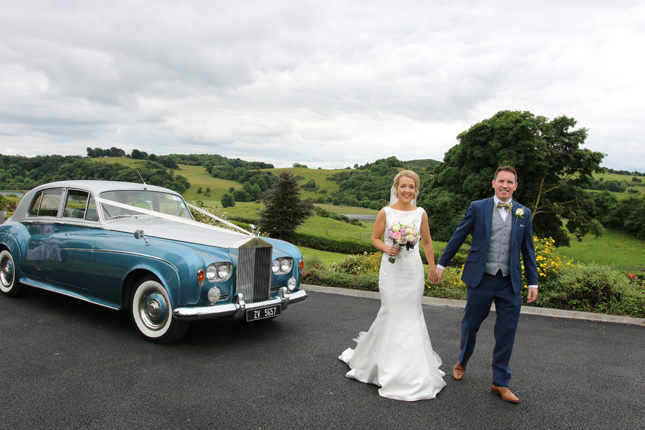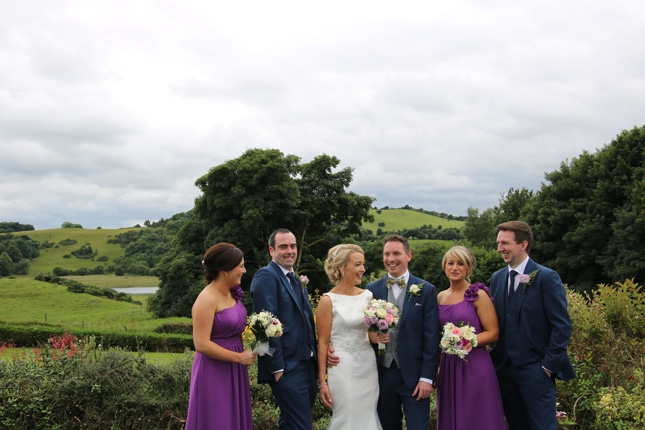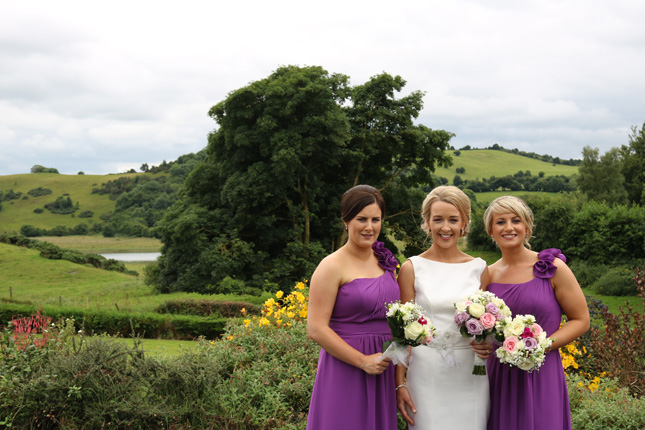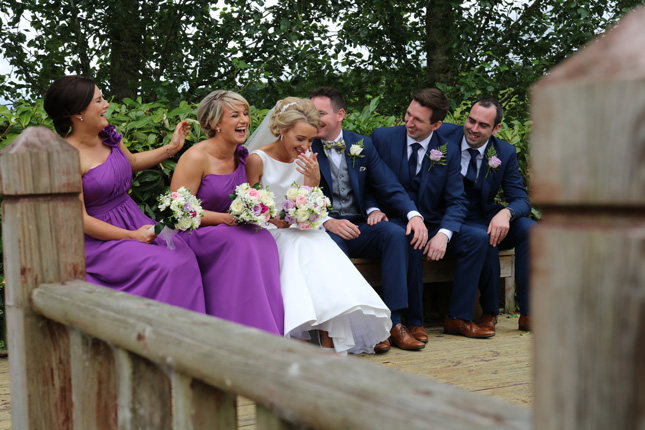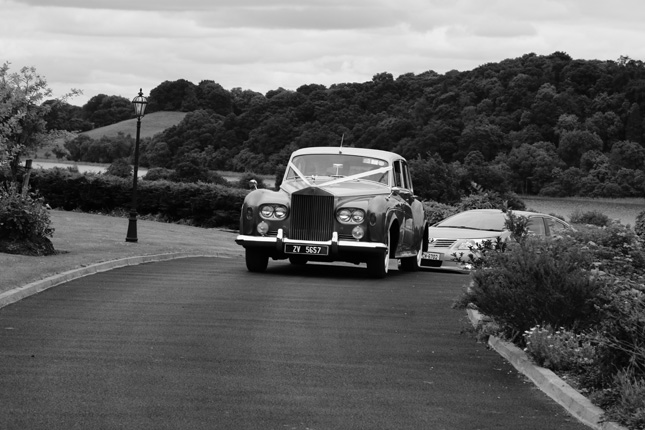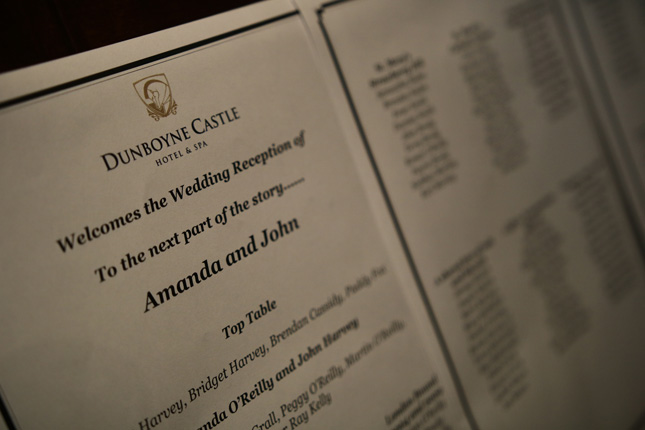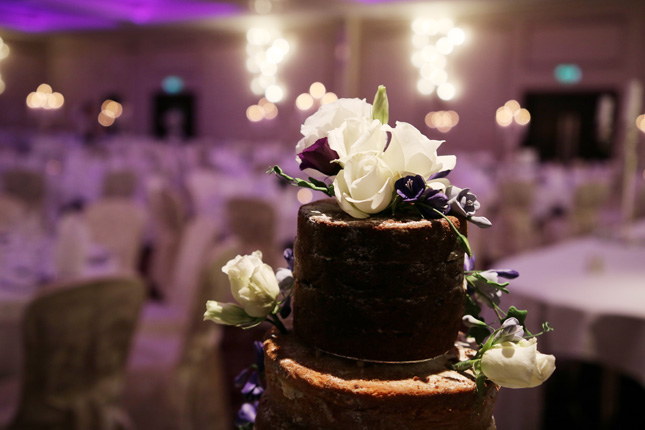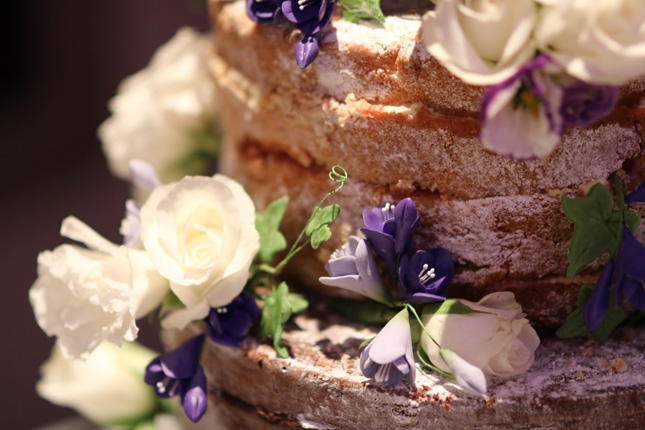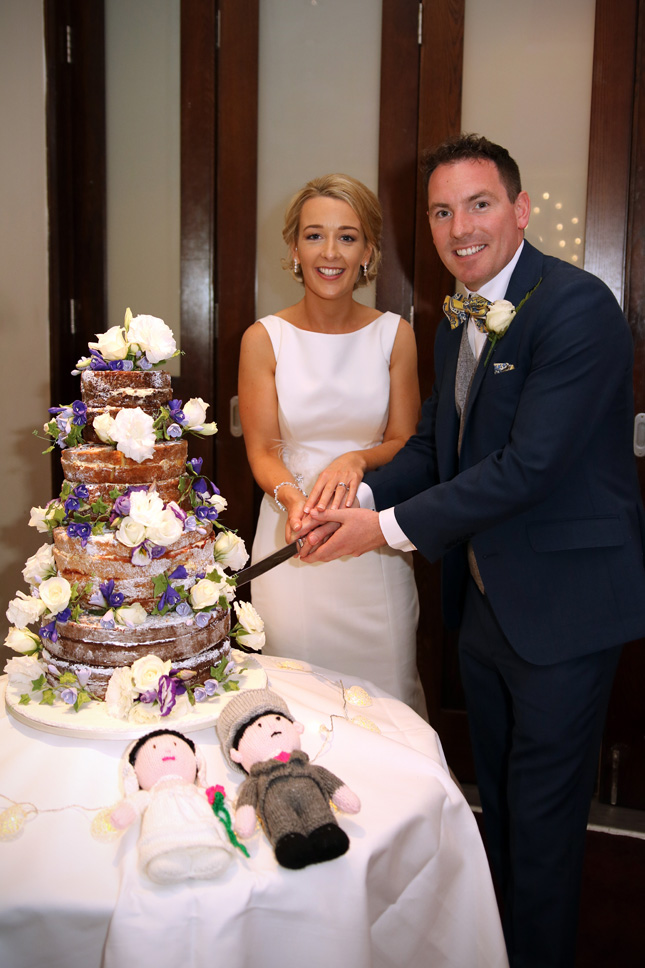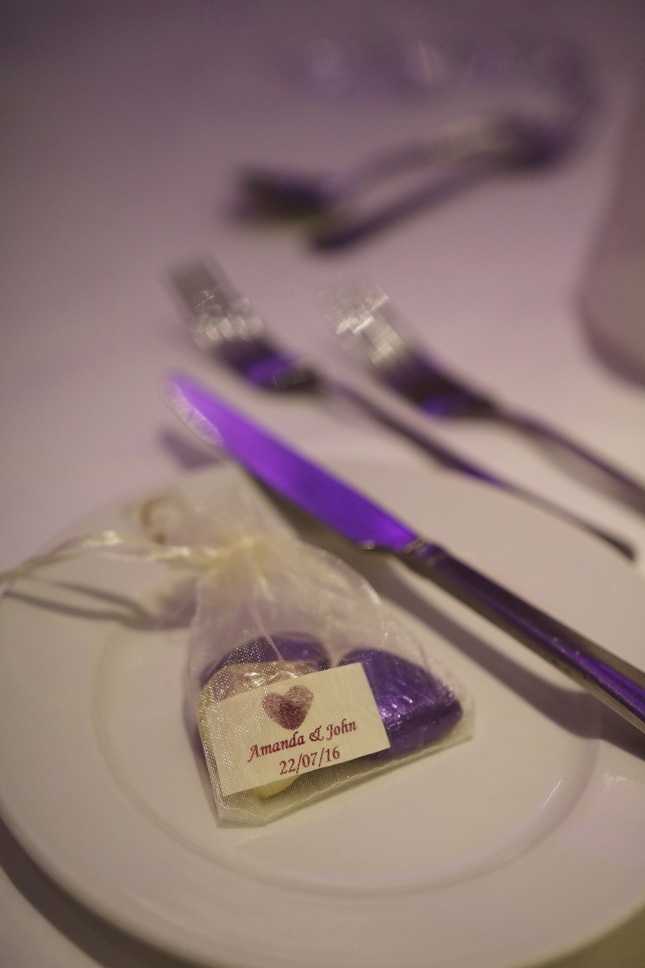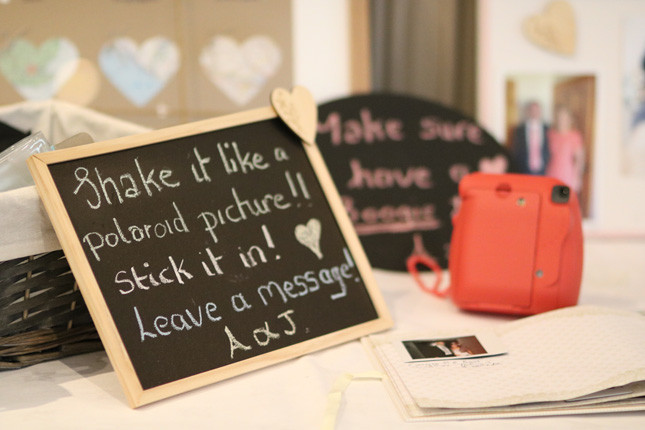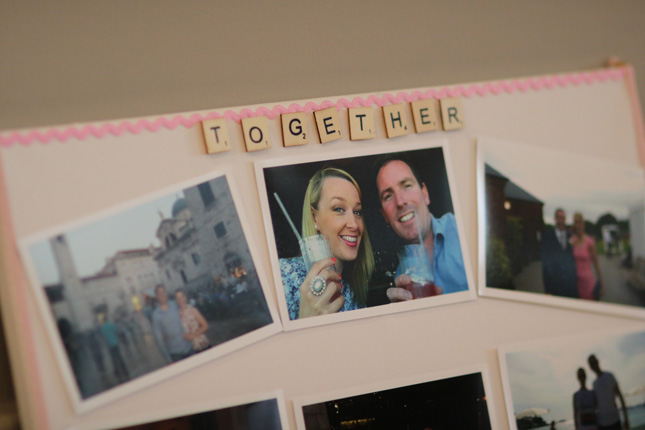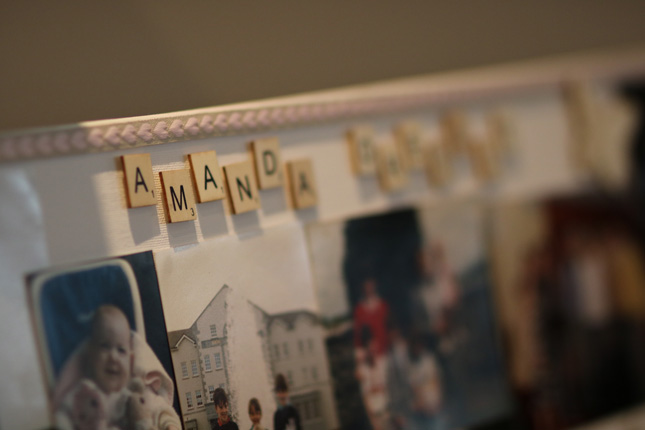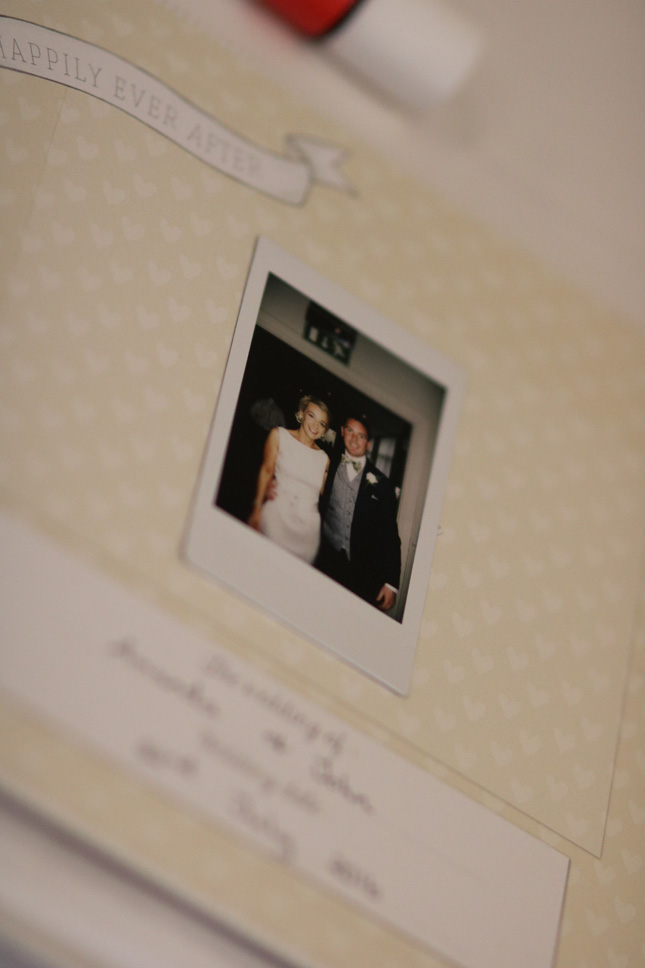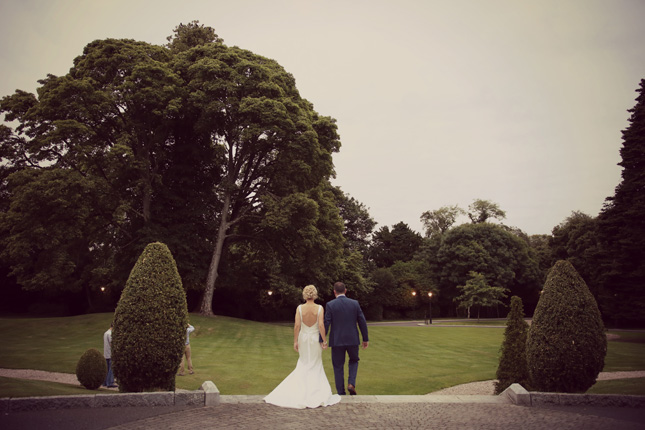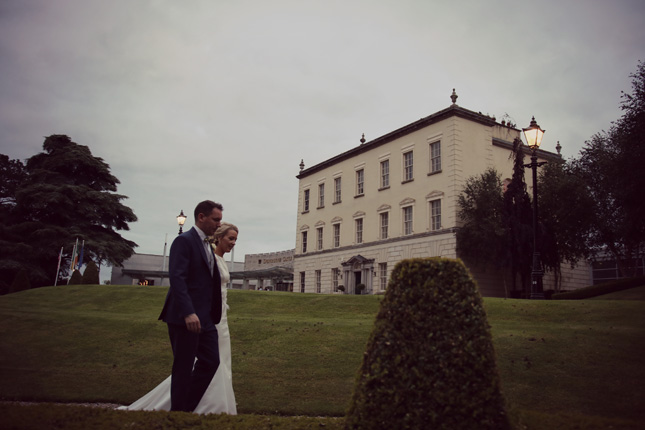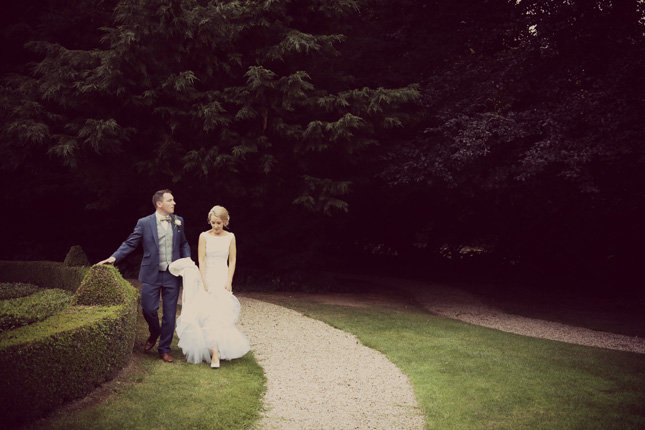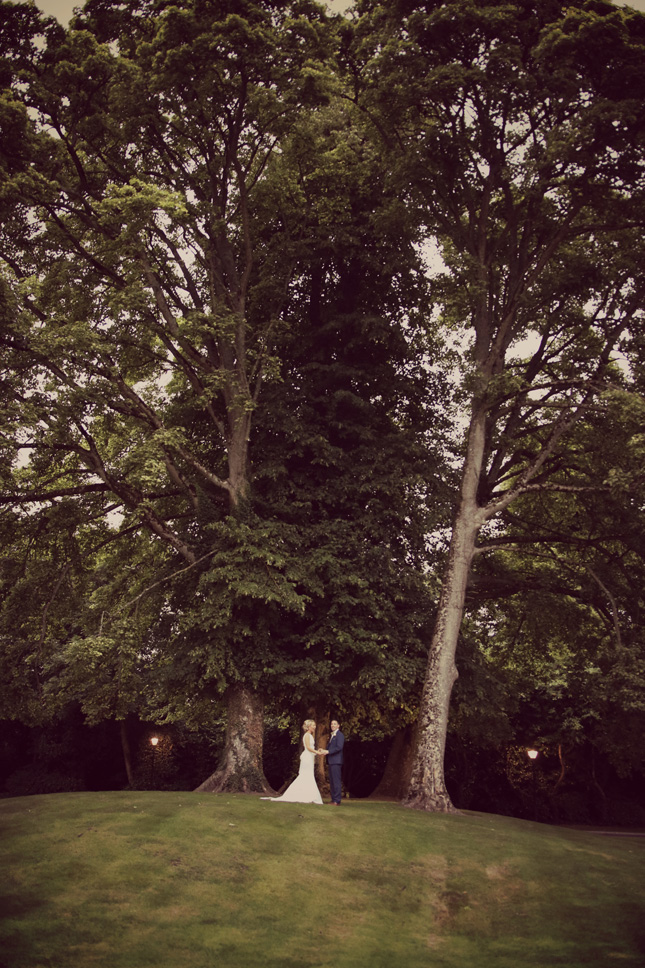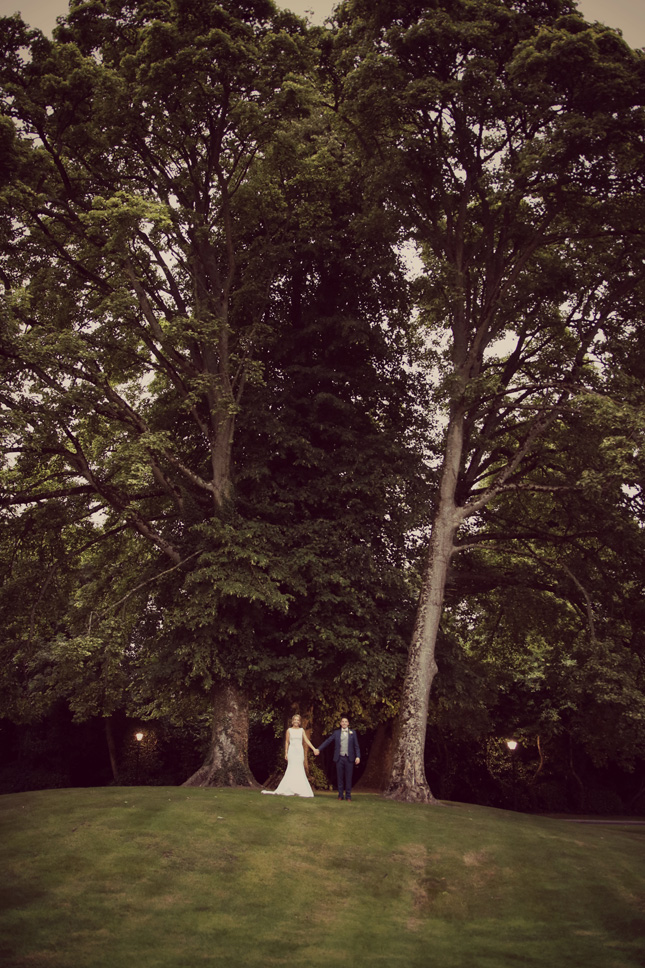 Though she has many favourite memories from the day, one of the best for Amanda is walking with John, hand in hand, through the gardens at Dunboyne Castle as the sun went down. That, and not leaving the dance floor all night!
The only thing that she would change is cutting the cake without her guests seeing it first. The warm day turned the cake into a leaning town of Pisa, so they had to cut it to stop it toppling over. "I would have told the guests that we were cutting the cake, so they got a chance to see how fabulous it was," she says.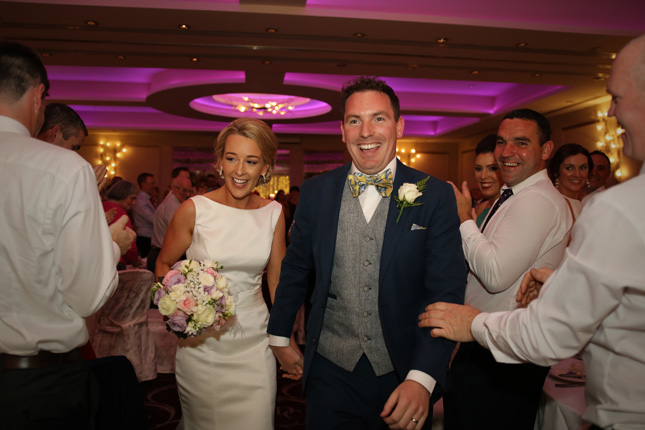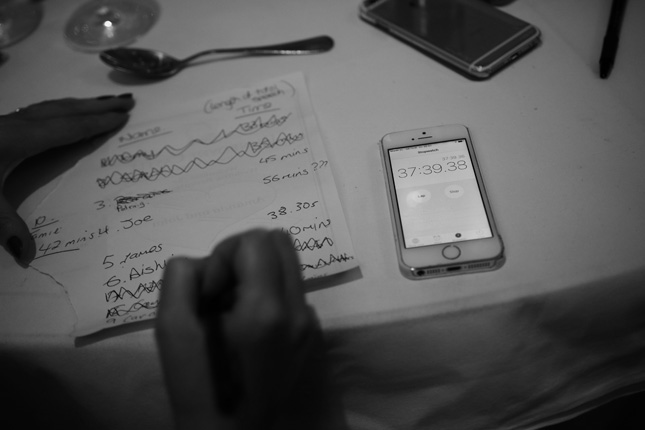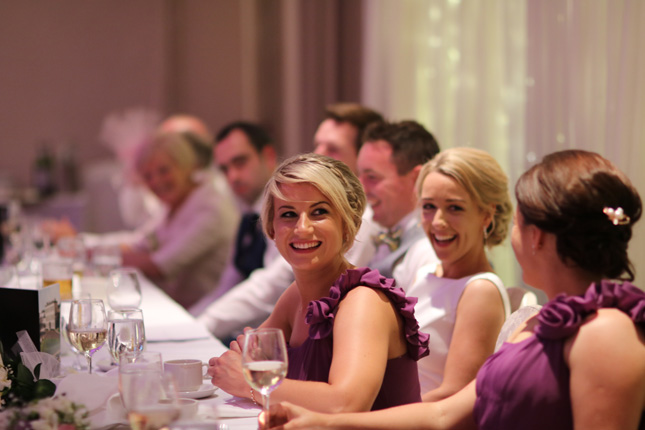 Her advice for other couples is to enjoy the day, do it your way, and not to worry too much about all the extras. "A wedding is a wedding, guests are there to witness a marriage and have a fun day, all the frills from photo booths to sweet carts are not needed!" she says.
Confetti Recommended Suppliers