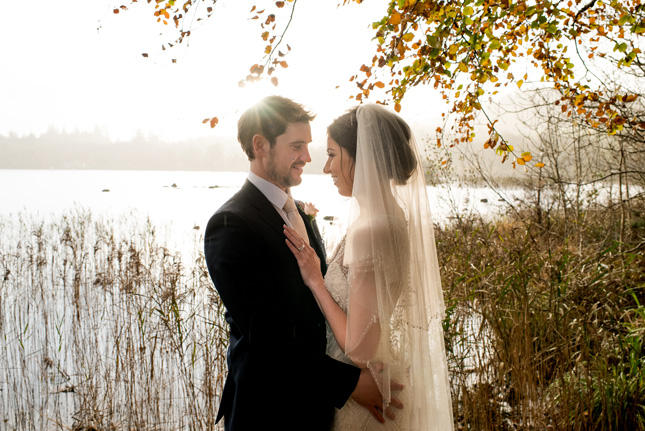 Emma and David's Harvey's Point wedding came about after five years together. They met when Emma was a barmaid at a pub in Belfast, though they got off to a rocky start. "His first attempt at getting my number resulted in him shouting across the bar to gain my attention and asking me very smoothly, 'How do you ask a beautiful barmaid out?' He then handed me his phone to input my number, but unfortunately for David my colleague, Johnny quickly intercepted his phone, entered 999 in and passed it back to him," laughs Emma.
Emma told her mum about the exchange, and she said if it was meant to be, he'd come back again. Two months later, David tried his luck once more, and a first date was set in stone. They went to Costa Coffee before going to see Argo in the cinema. "I still wind him up to this day about bringing me to sit in a dark room for 2 hours not really speaking for a first date," she says.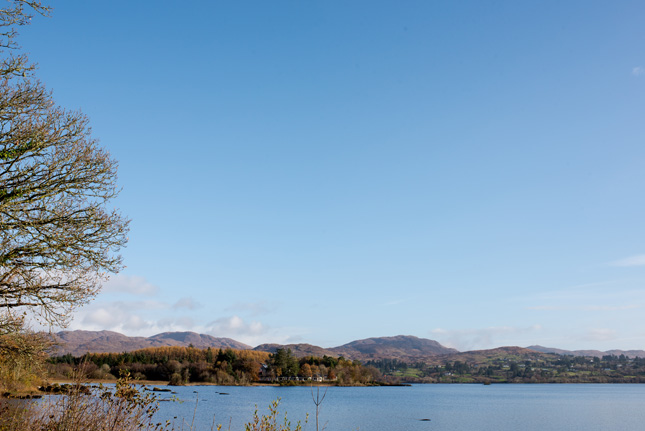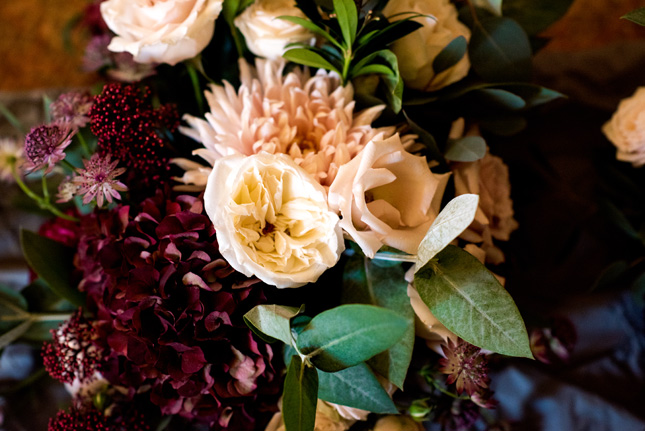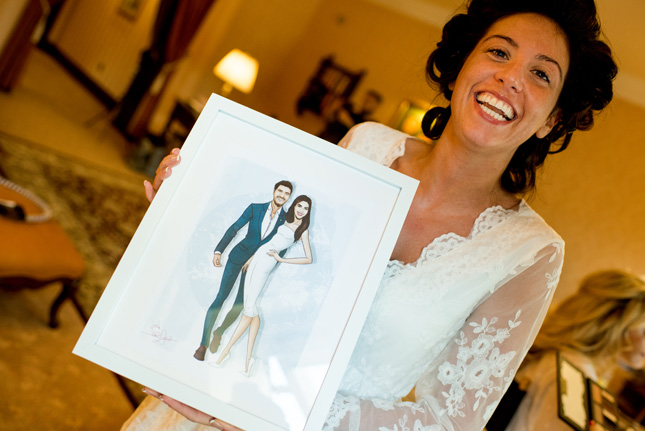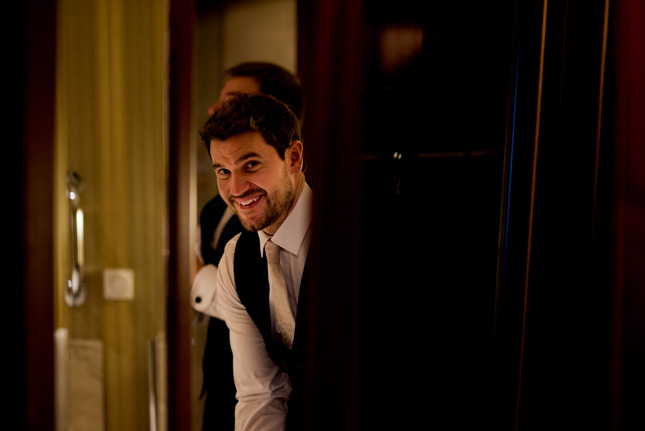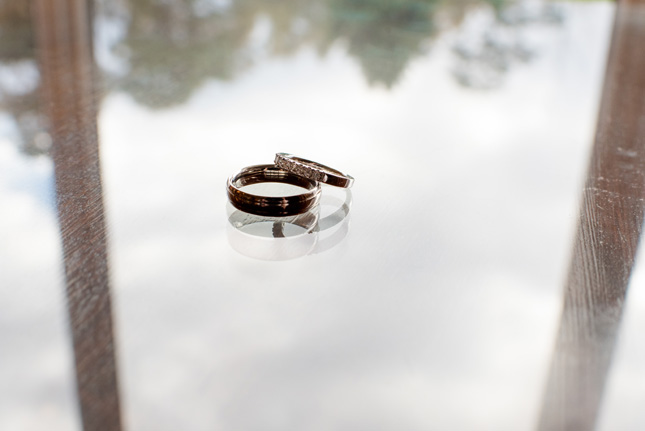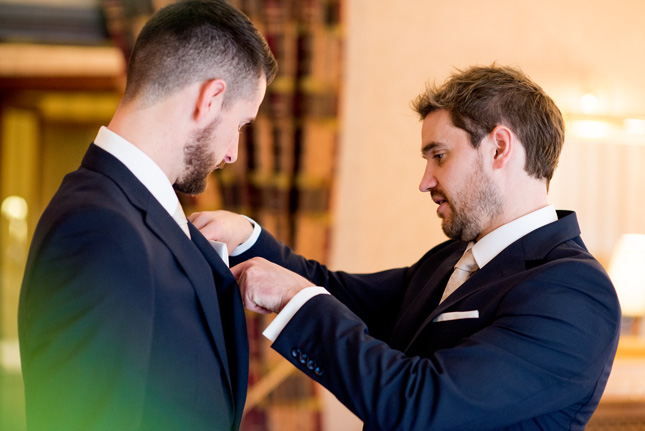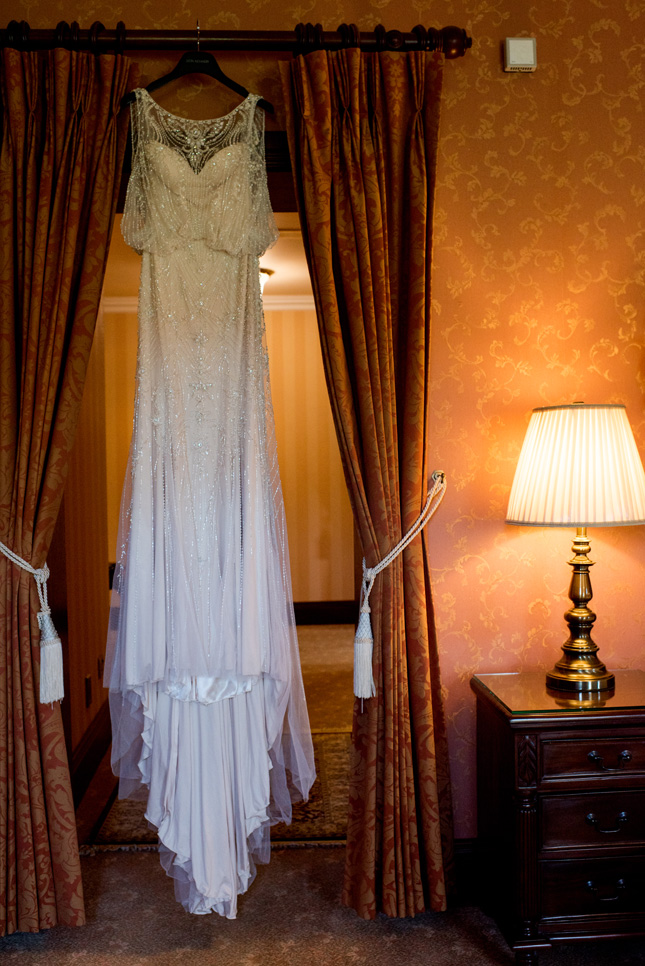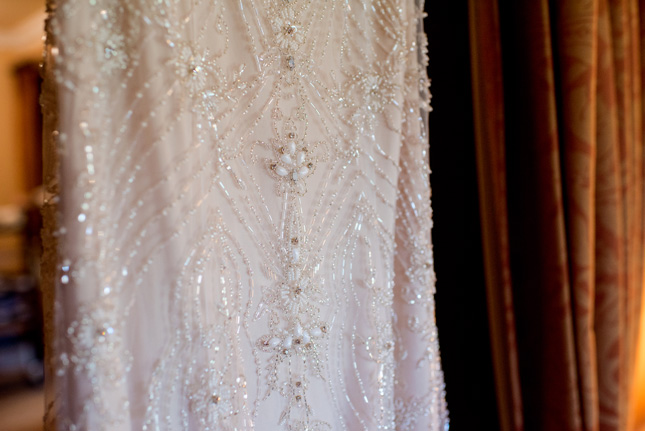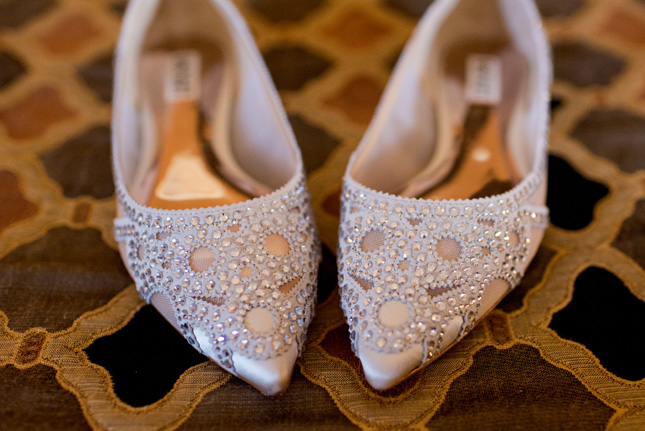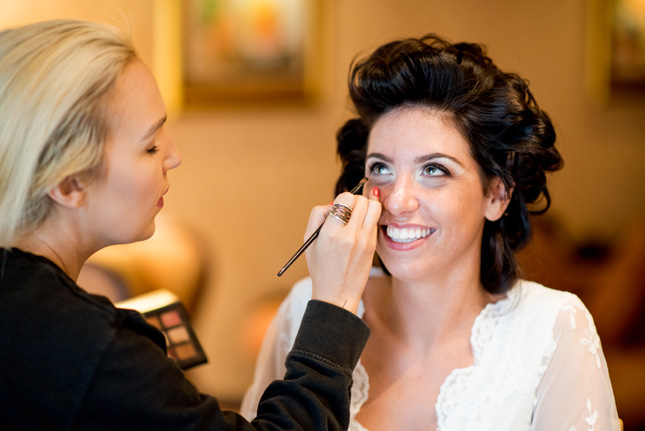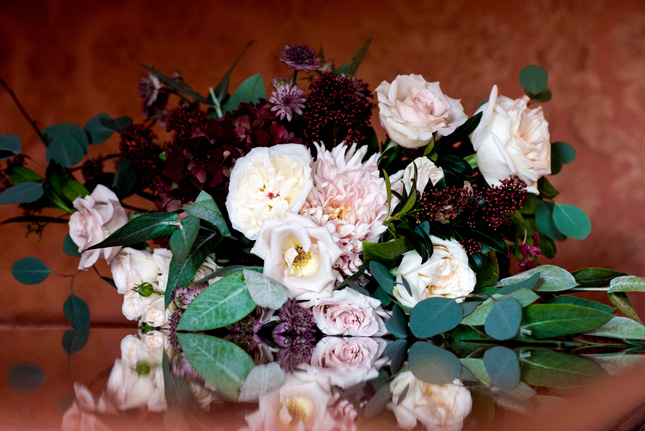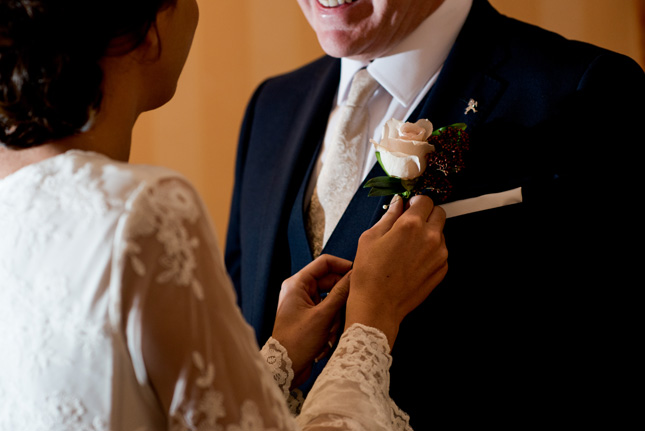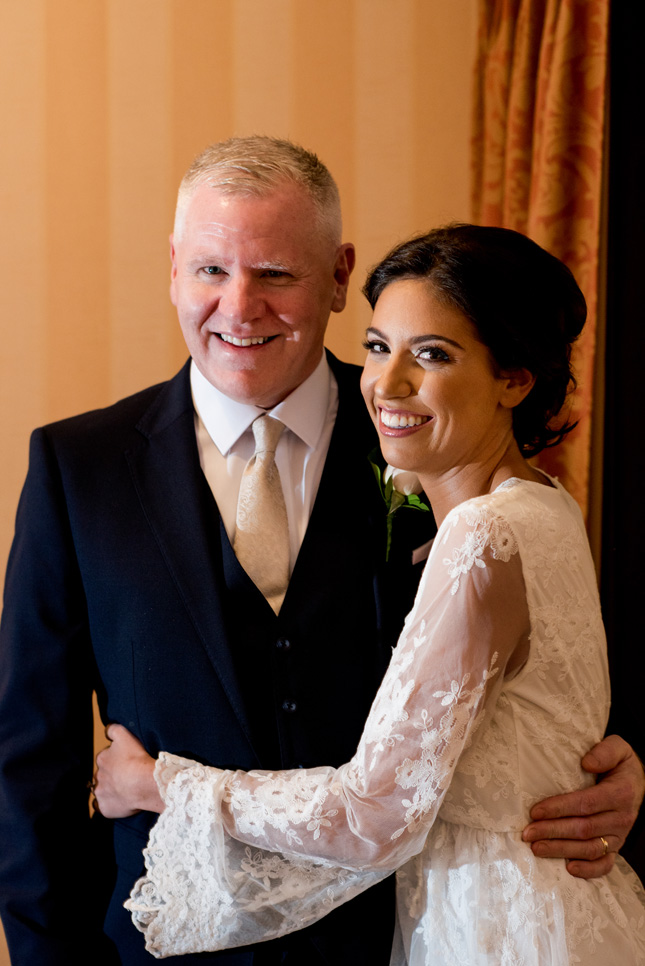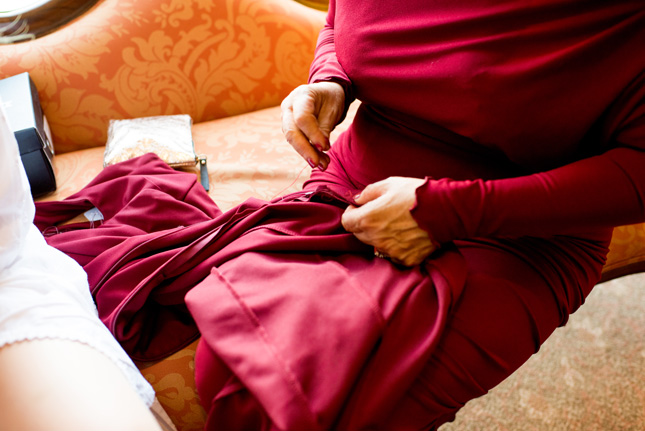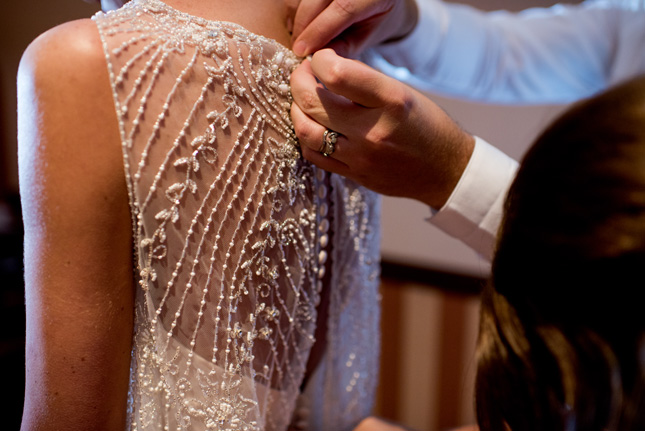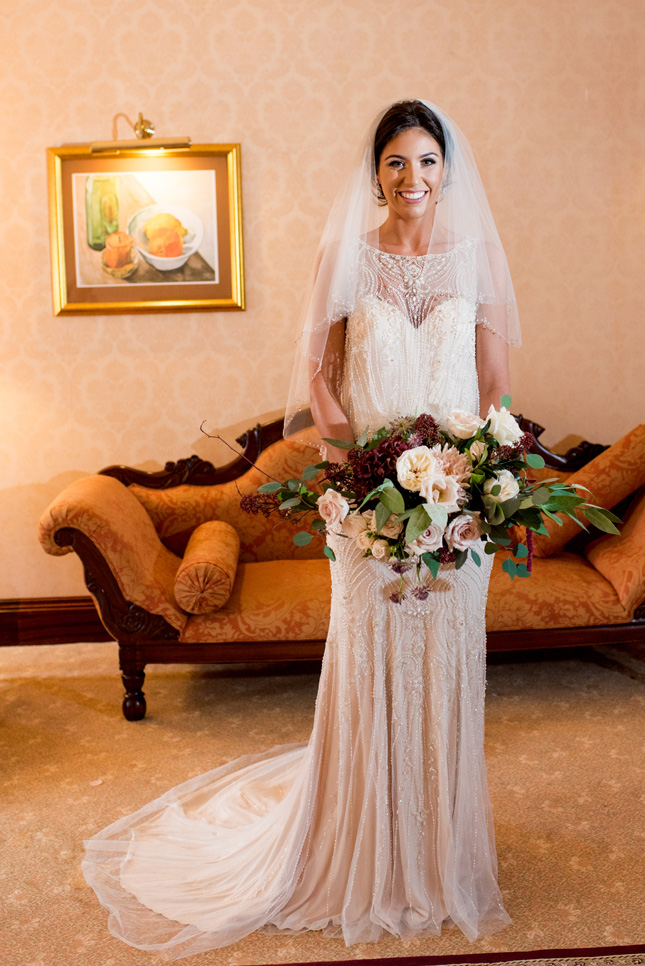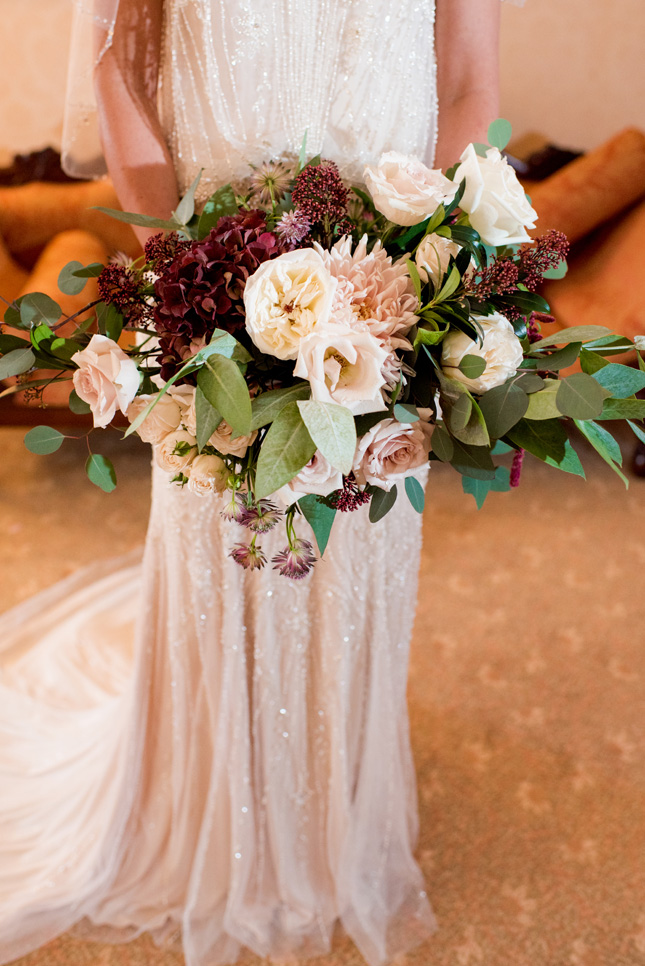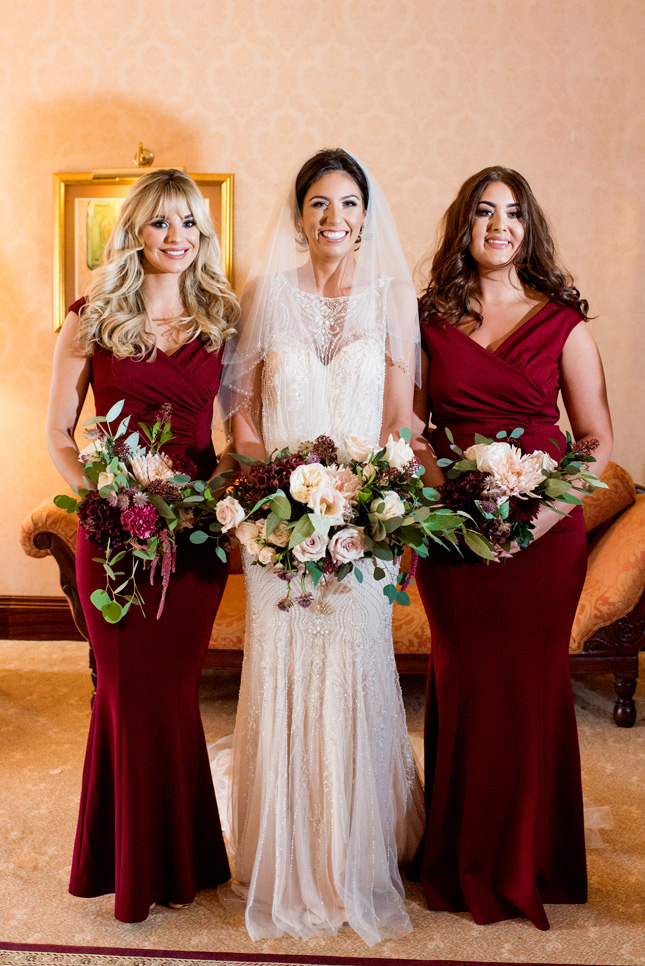 They spent a year apart while Emma studied in Oxford for her PGCE, and on her return, they moved in together. They were celebrating their three year anniversary and Emma had been hinting at David to buy her a camel coat she'd been eyeing up, so when he sent her a picture of a present while she was at work, she was delighted. However, she got more than she bargained for! "Of course when I opened the present I had pulled out the camel coat I so desperately wanted. I tried it on and ran into the bedroom to look at myself in it in the mirror. David came running in after me and told me to check the pocket. I put my hand in and pulled out the ring box. I turned to him and he was down on one knee, I started to cry. He asked me to marry him and I instantly said yes!"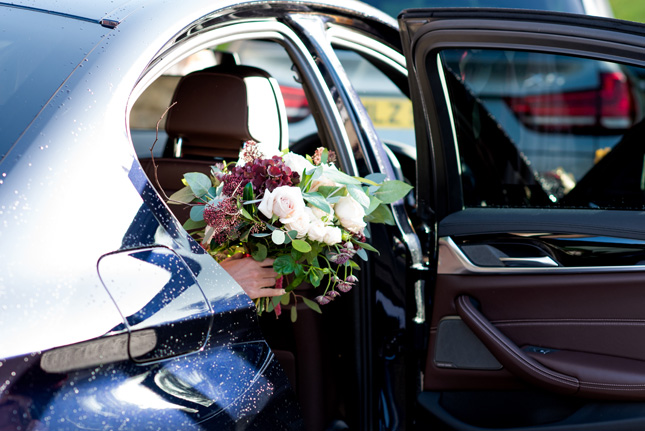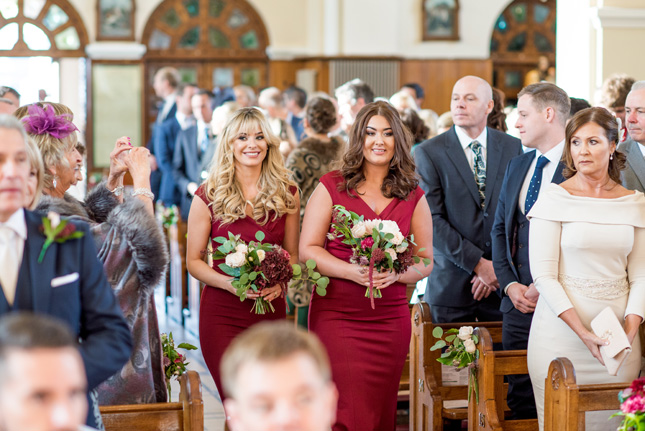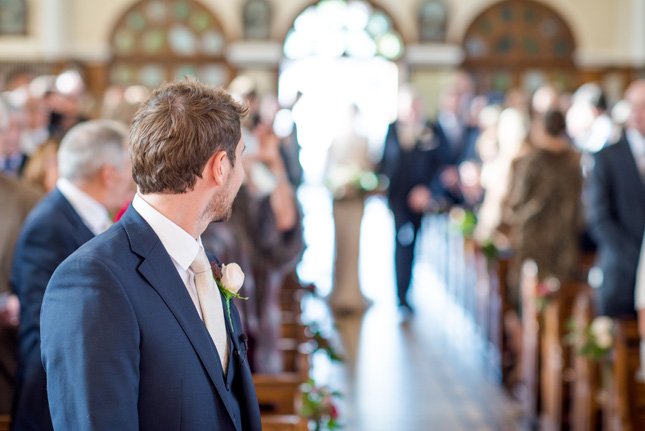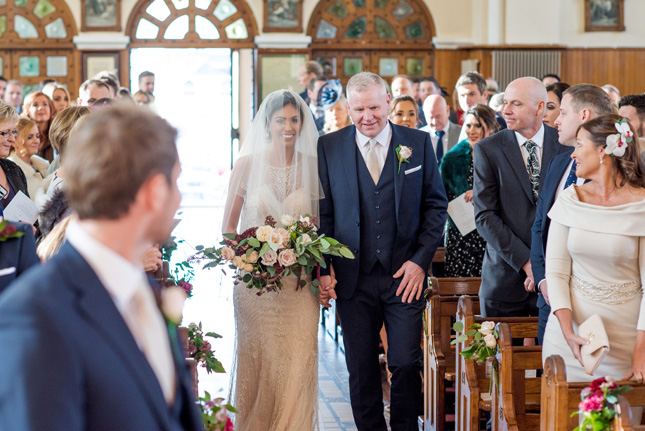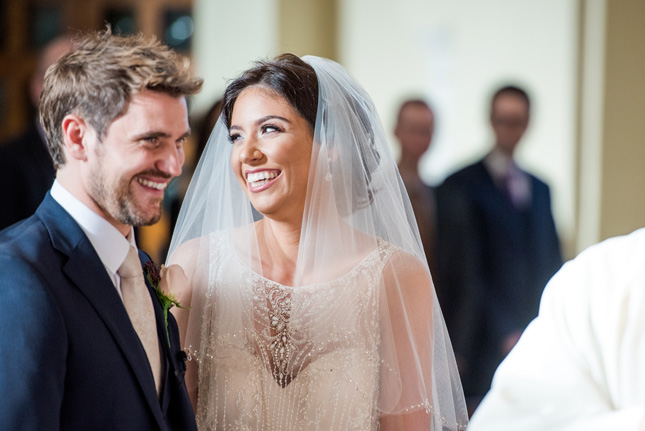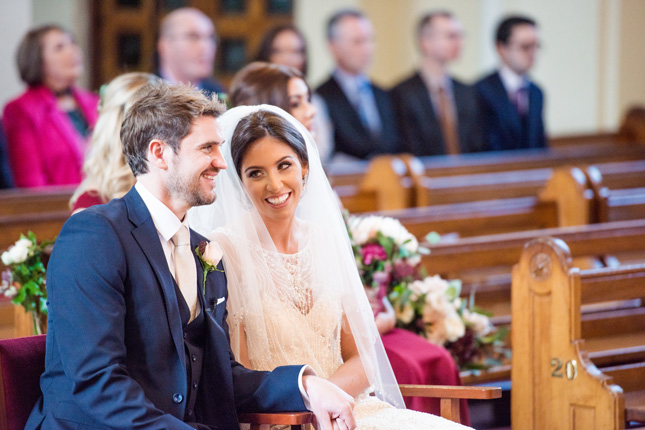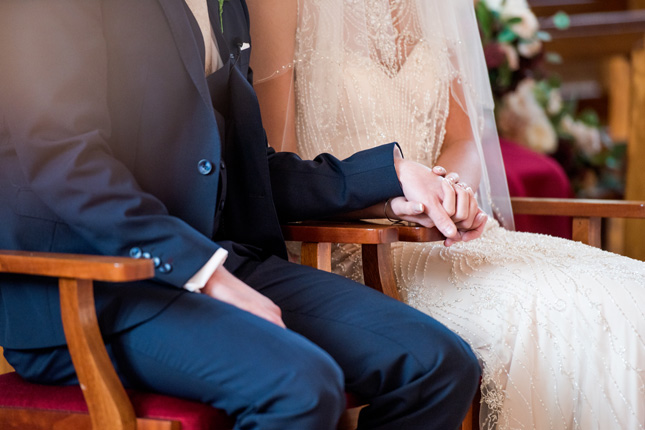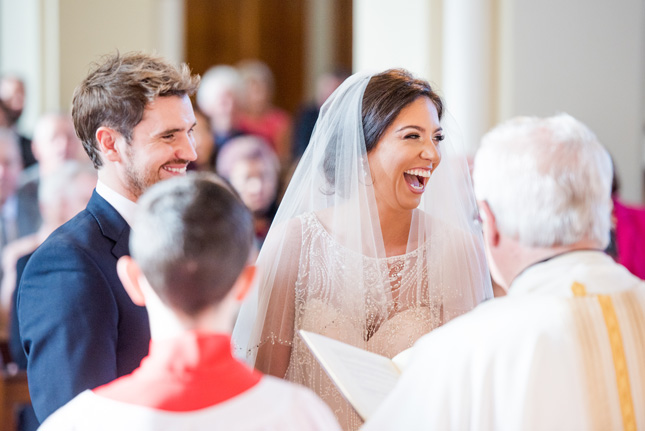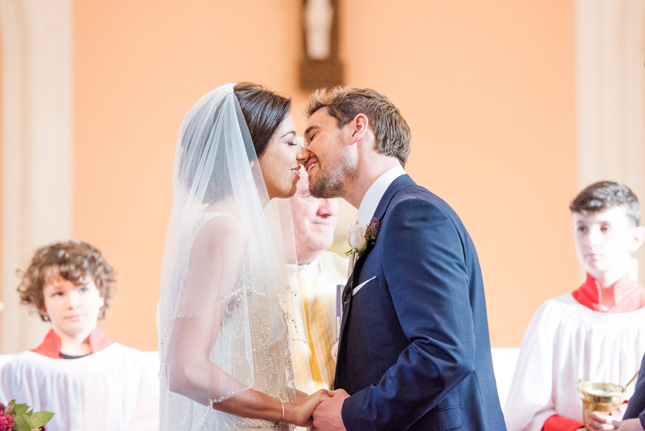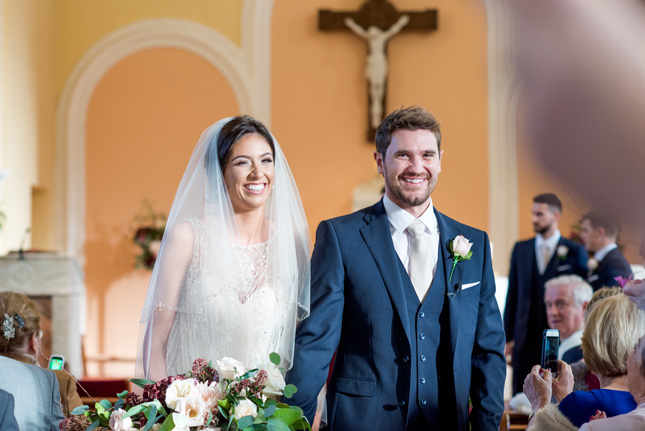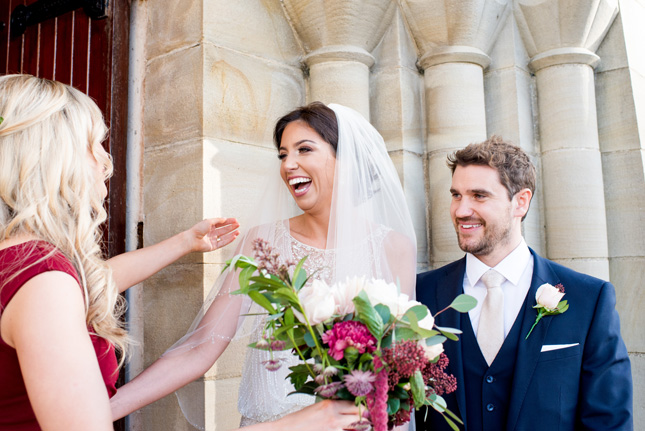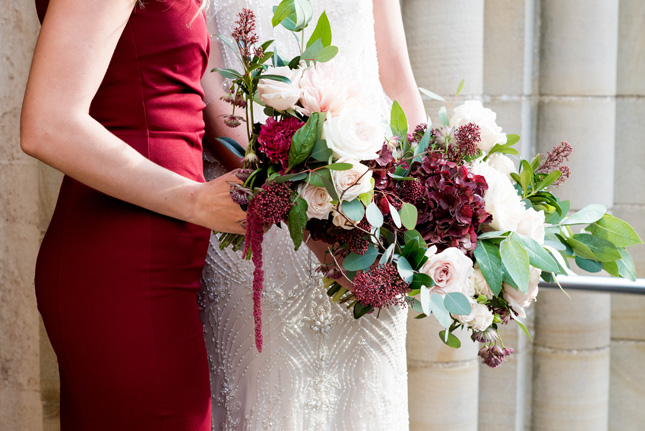 They only looked at two venues and fell in love with Harvey's Point immediately. "Donegal is a beautiful part of the world, which we both love. After finding Harvey's Point online we knew we had to view it. We love the Lough surrounding the hotel and the absolutely stunning views, which go with it – they have so much to offer and no hotel compare to it for us," says Emma.
"David and I really loved on the day of the wedding the way that the staff in the hotel served the food to the top table – it was outstanding! It was a huge unexpected surprise and made our day even more special, especially when the lights went out and Katy Perry – Firework was played when carrying out the desserts with their very own sparkler in them."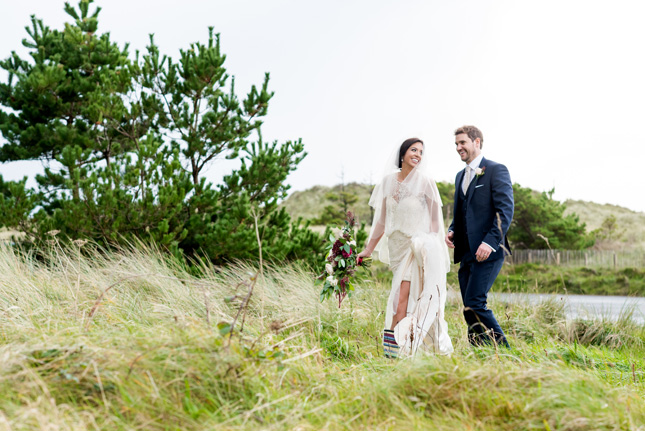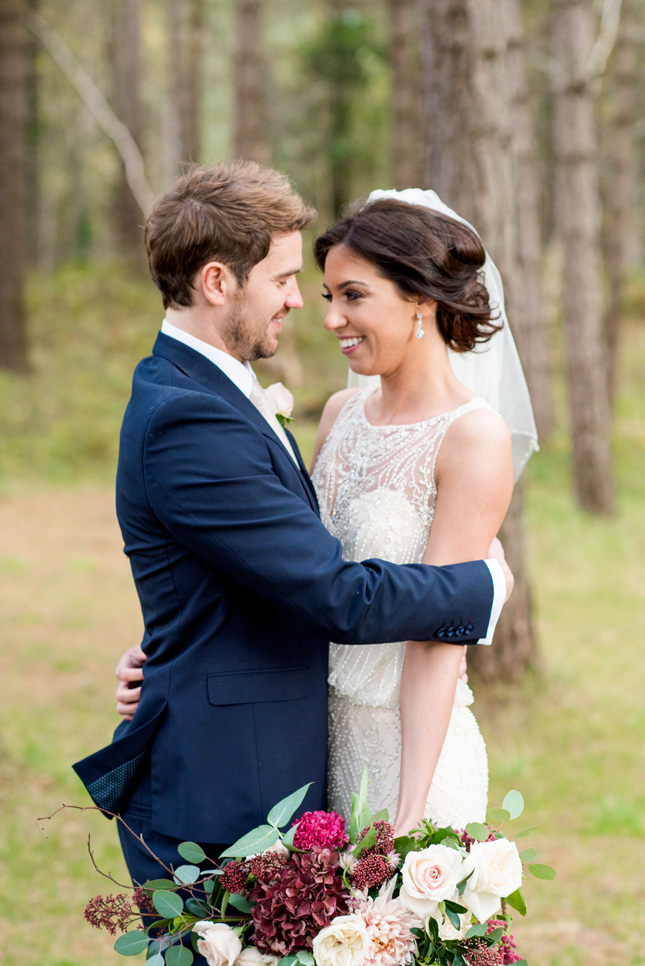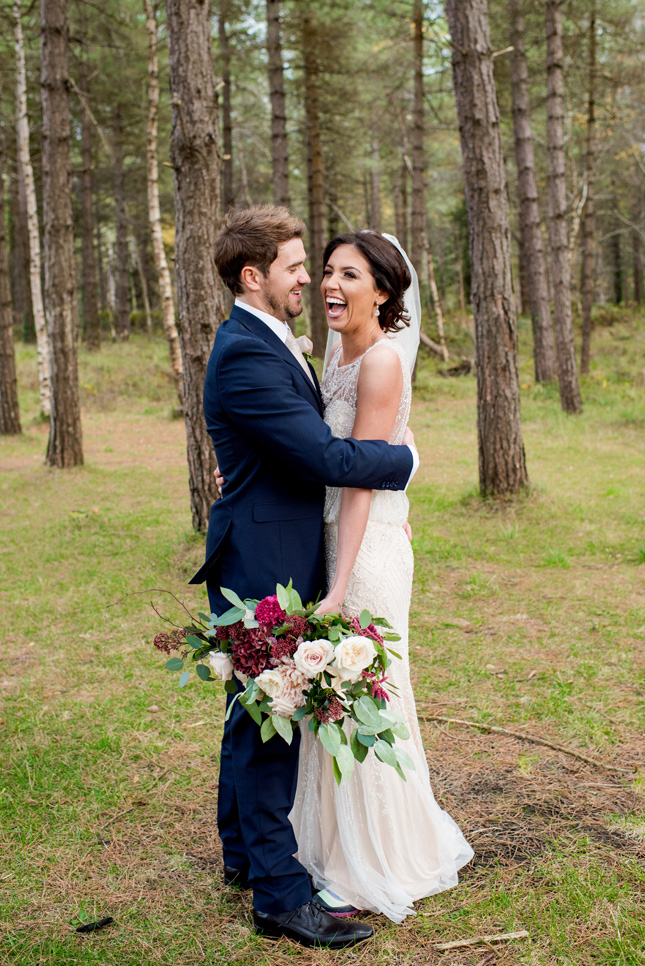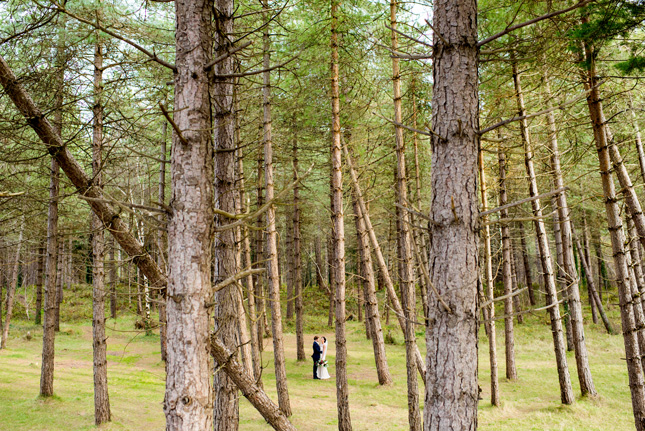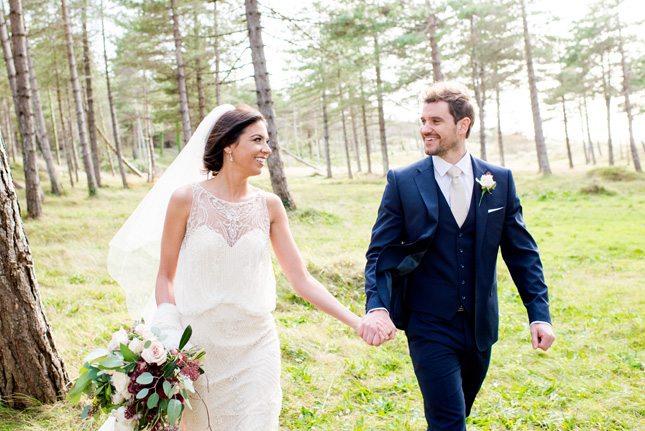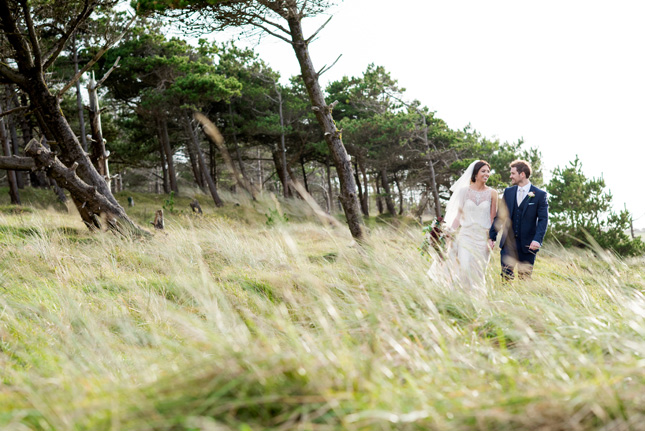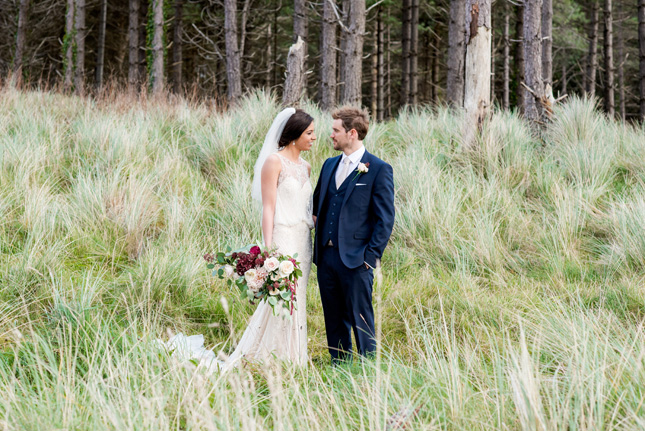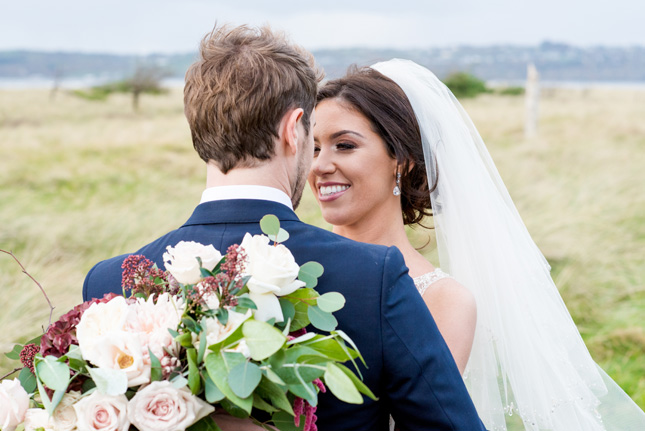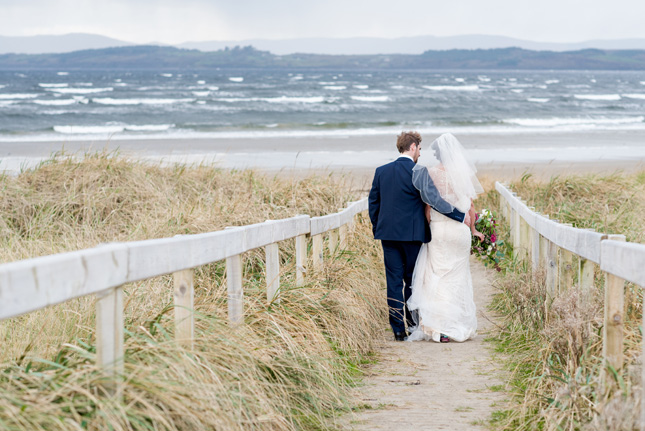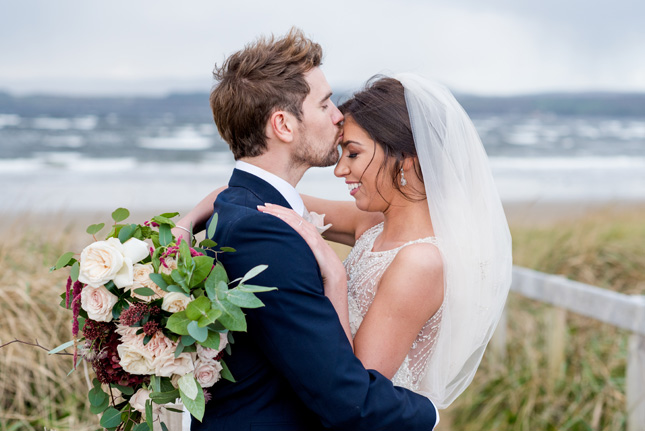 The only hiccup on the day was Emma's sister in law's bridesmaid dress ripping at the bottom just before they left for the church."My mother-in-law, Jackie had to sew it. Luckily, for us she had laser eye surgery a few weeks before the wedding so was able to fix it, no bother," she says.
Despite the bad rap speeches get, they were Emma's favourite part of the day. "They were like another form of entertainment and they had the right amount of sentiment and humour throughout," she says. "For David, he really enjoyed spying on all our guests watching the wedding video we made to see all their reactions and seeing me walk at the aisle at the church.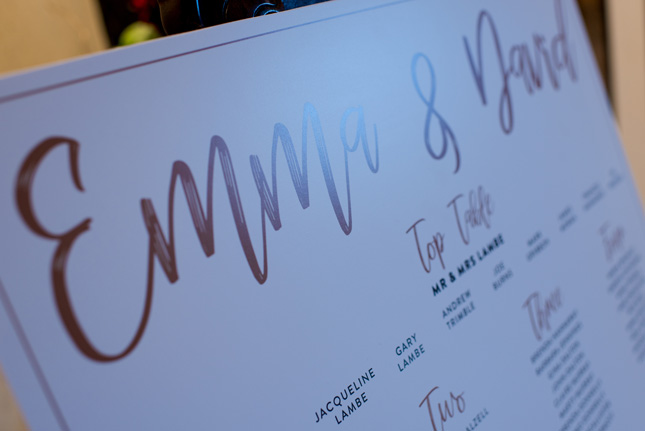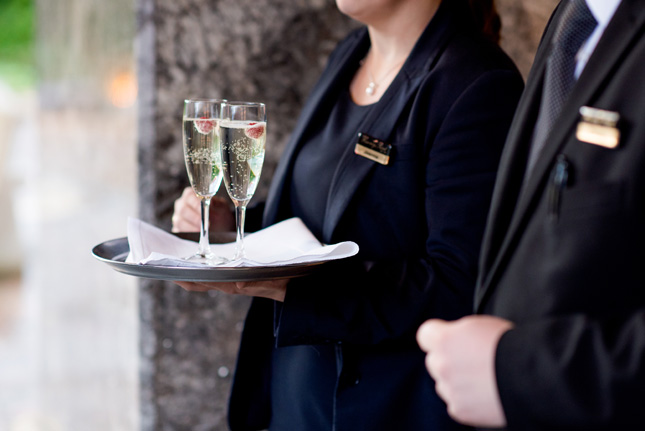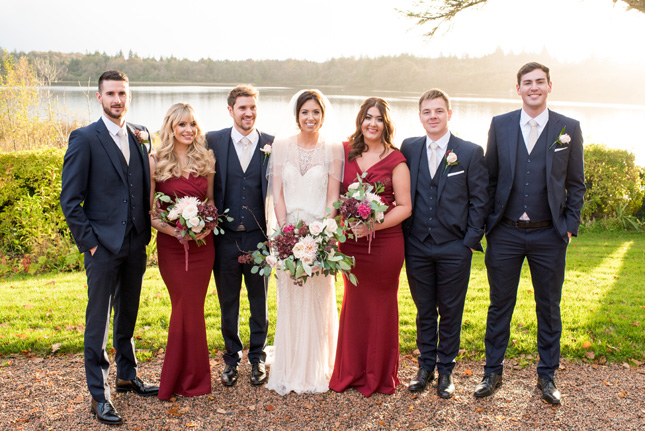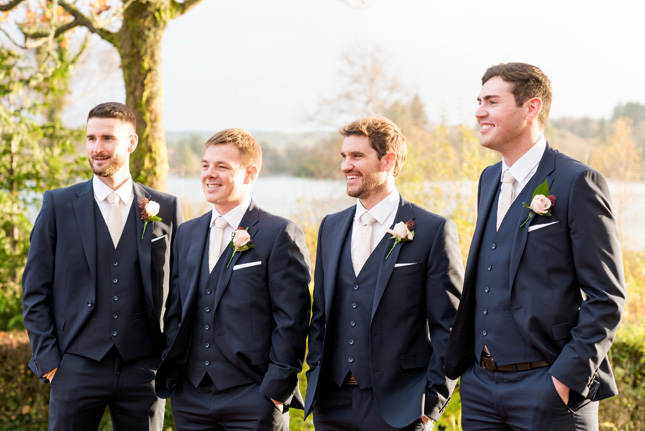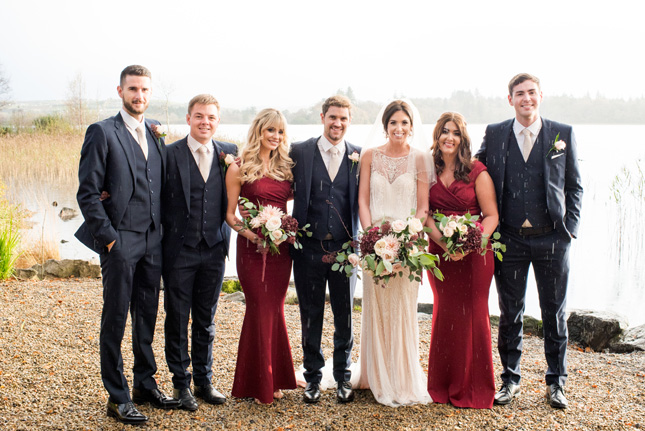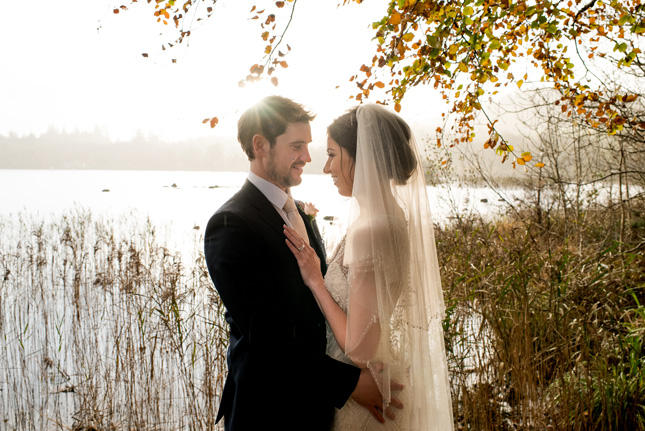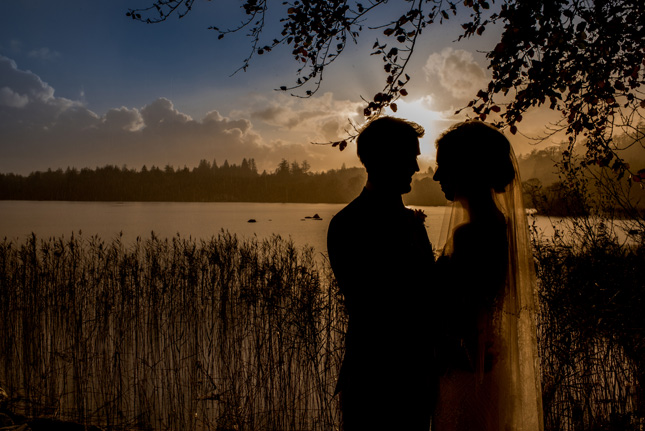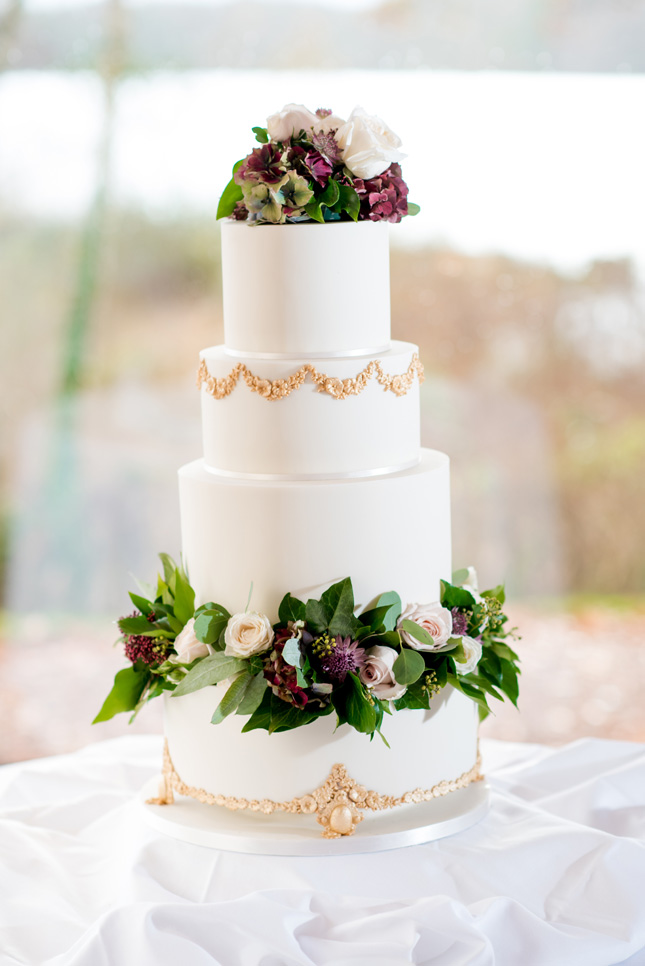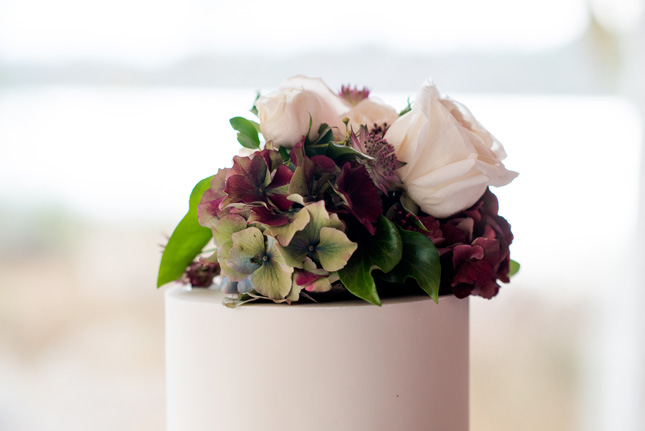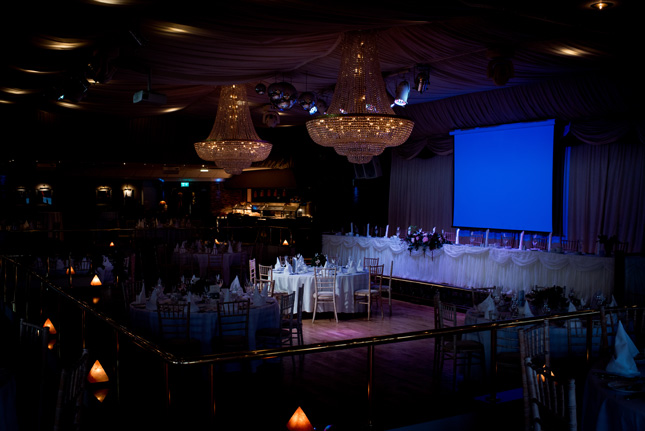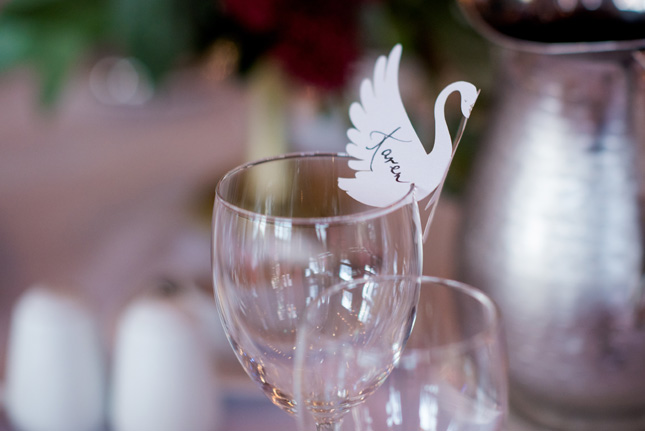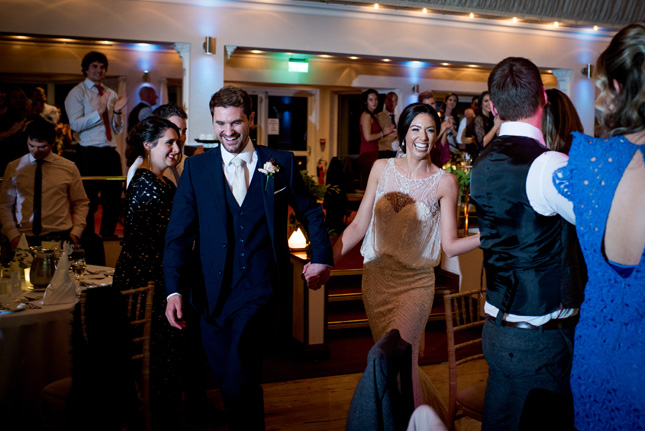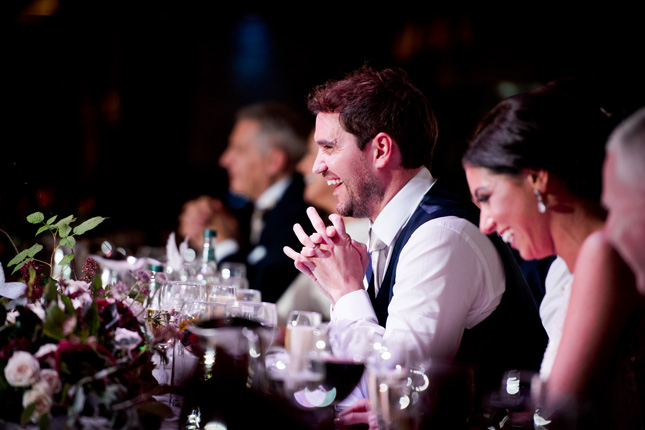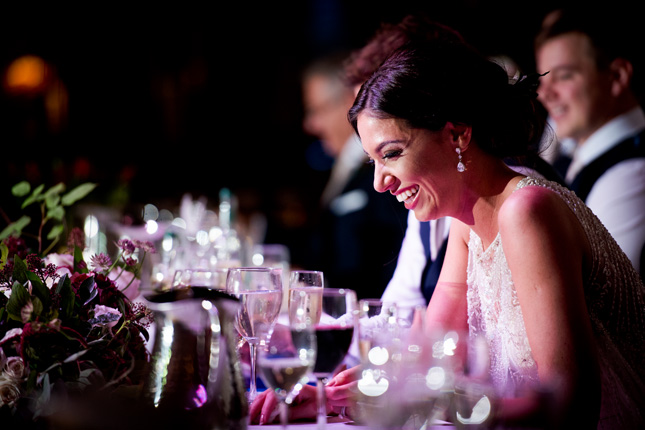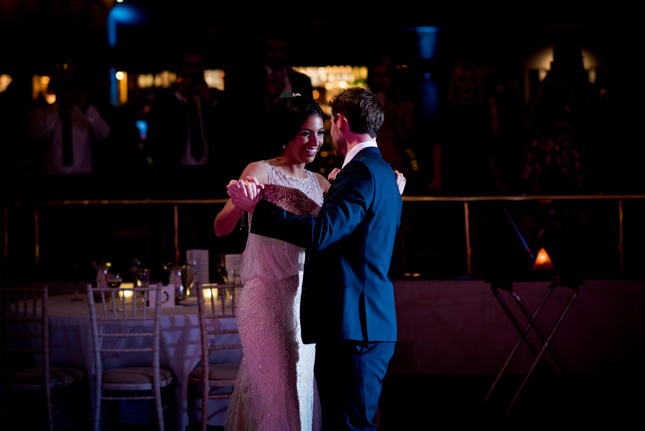 Her advice to other couples getting married is to take some time together, just the two of you. "Take a few minutes to sit with your new groom, just you and him on the day of your wedding. David and I were lucky to get 10 minutes on our own to enjoy a quick drink and chat together, it is something we will always treasure," she says.