Meadhbh and Tom's paths crossed while they were travelling with their separate friend groups – a real-life holiday romance. "Our paths collided in Lake Bled, Slovenia, in a small hostel. My friends and I were being rather noisy getting ready, before we headed out for the night - the guys heard us and decided to join in," laughs Meadhbh. "Tom was one of the last to join and sat down beside me - I challenged him to a game of 32 counties, destroyed him and the rest, as they say, is history," she continues.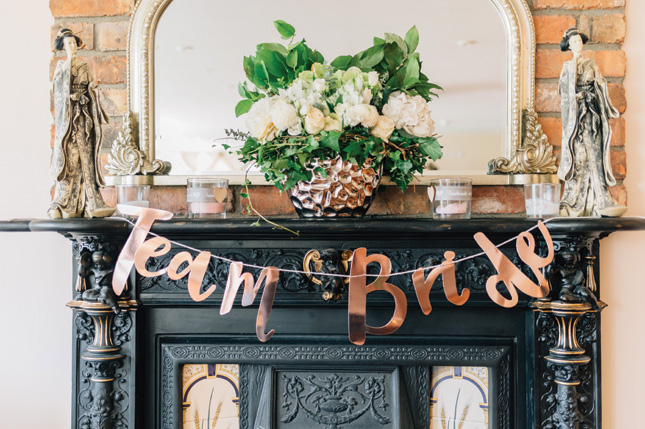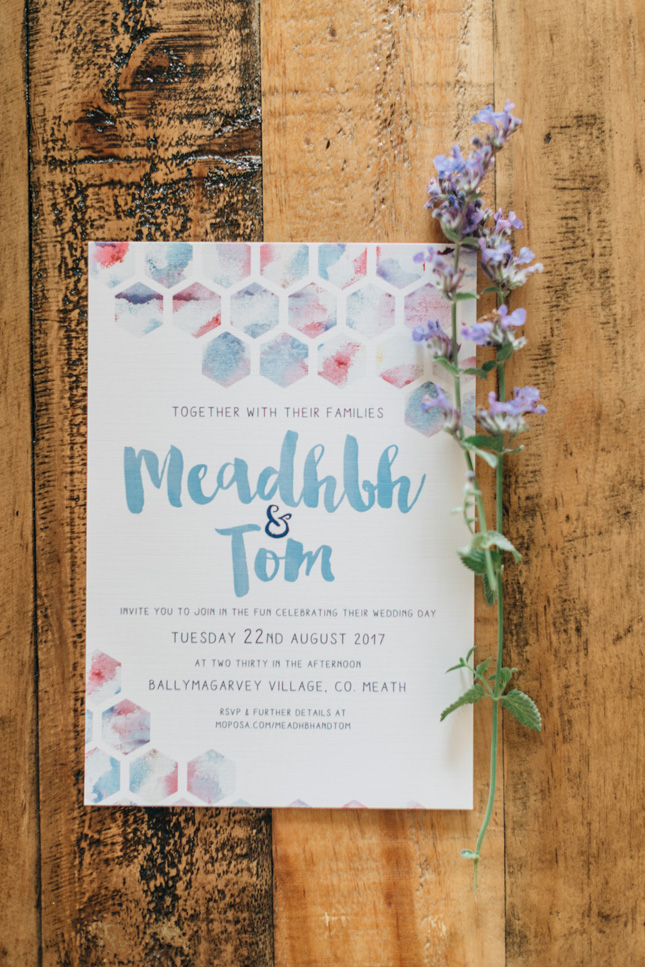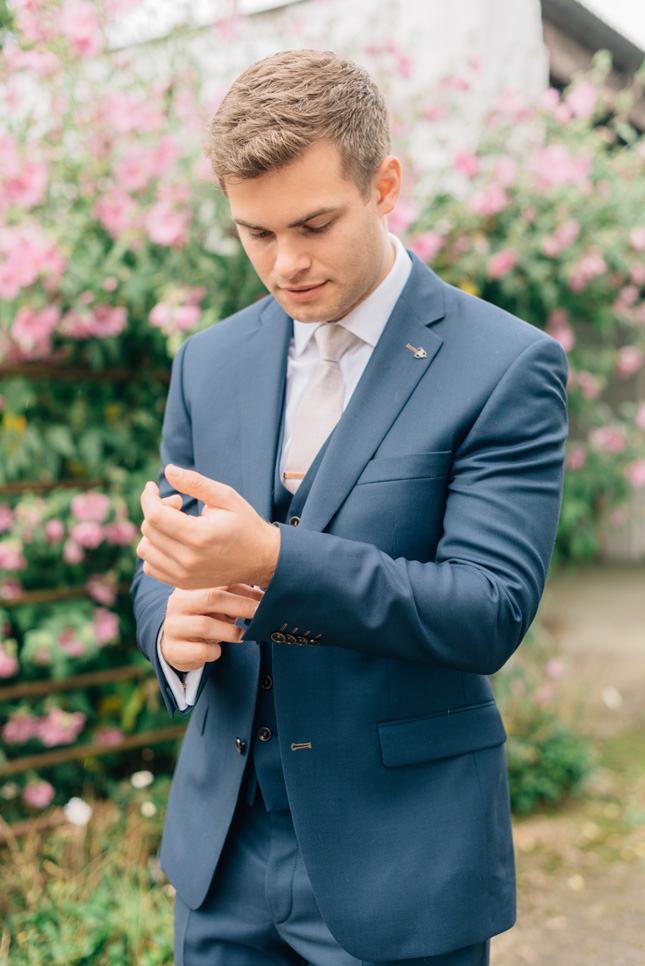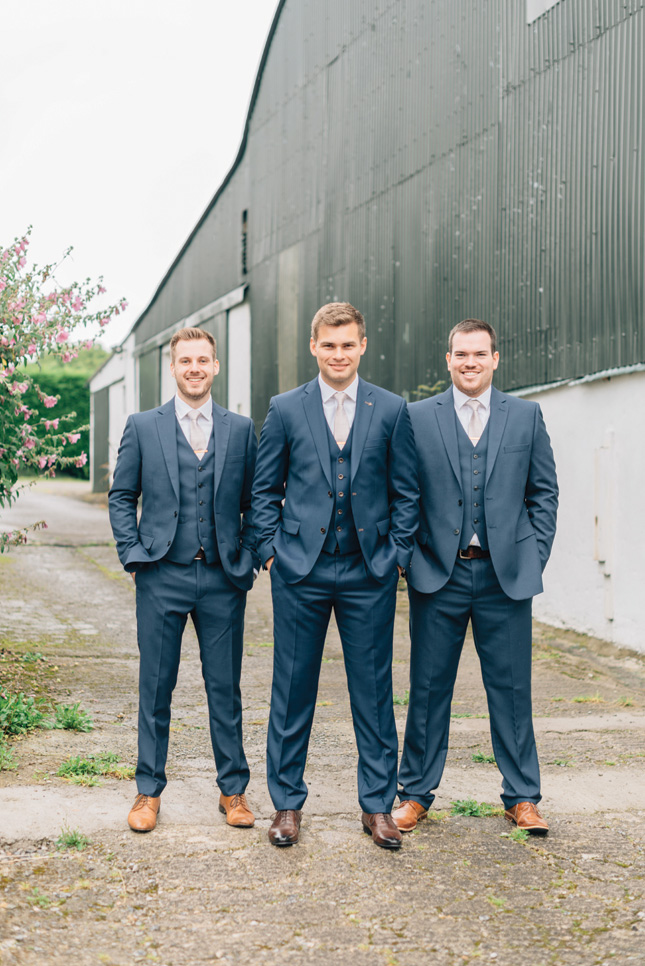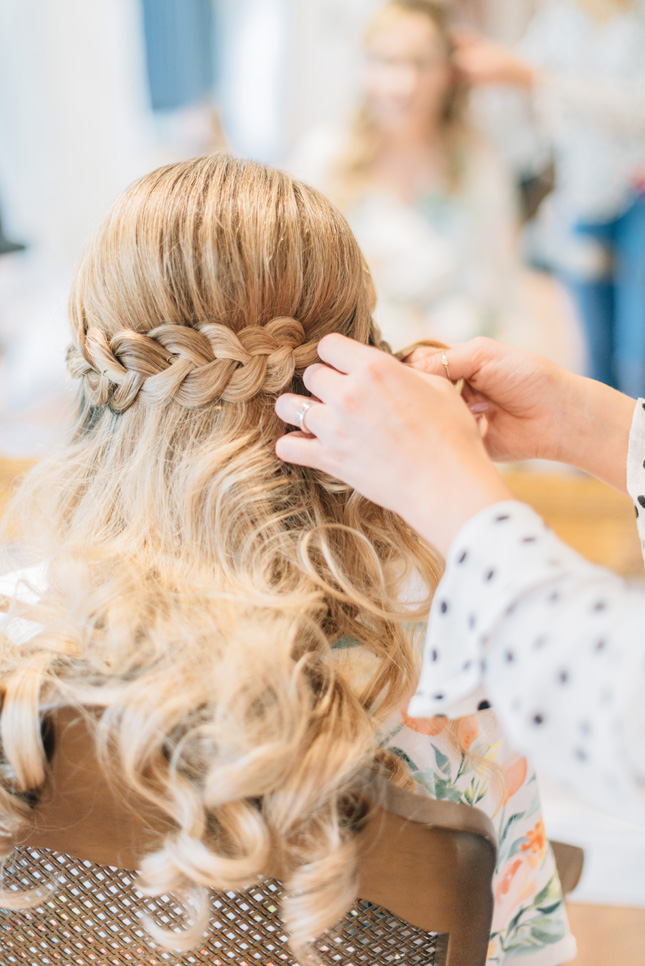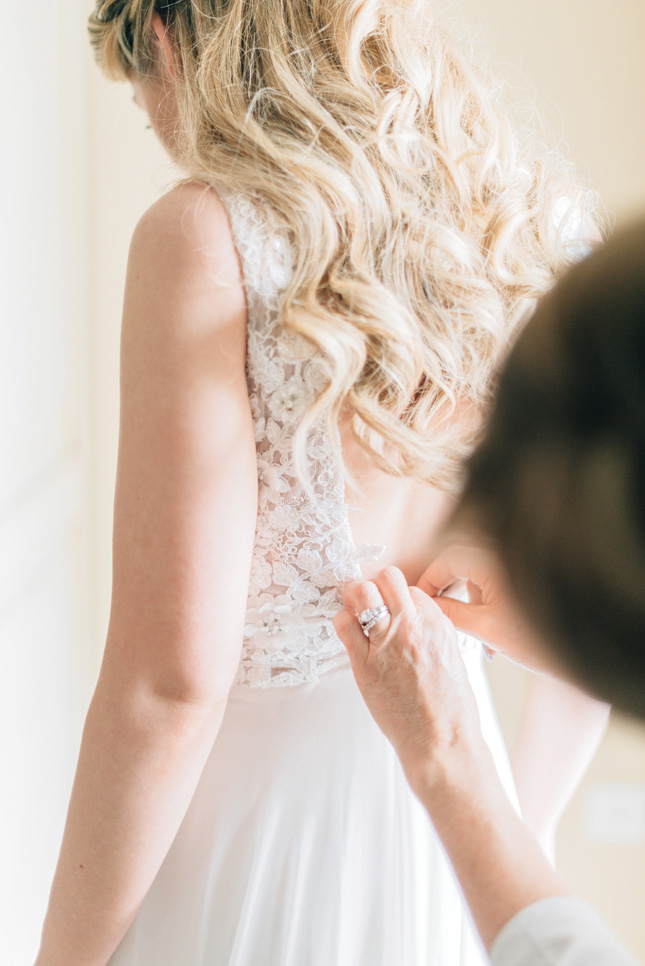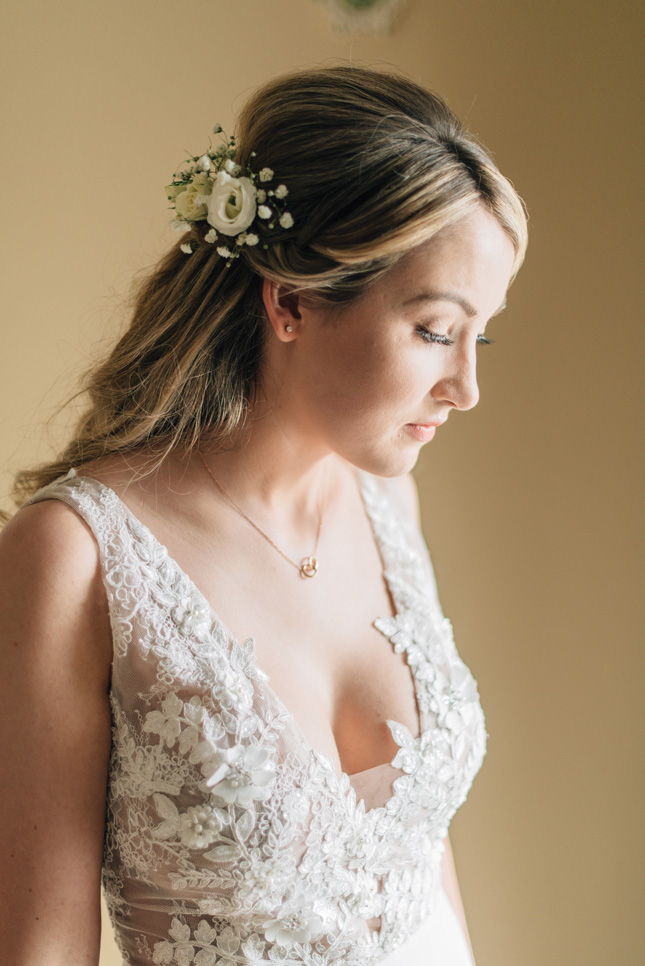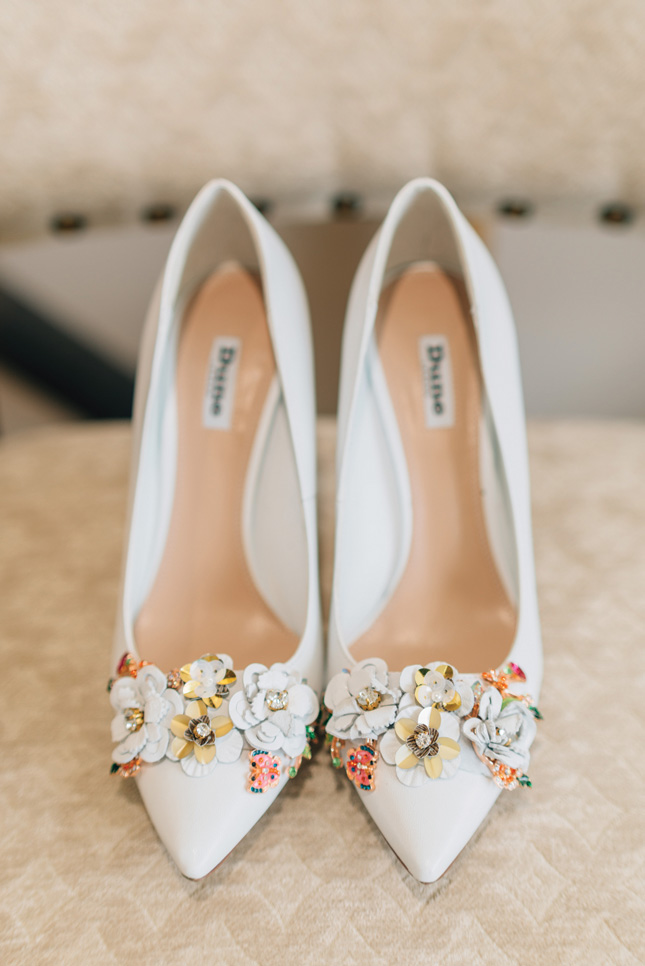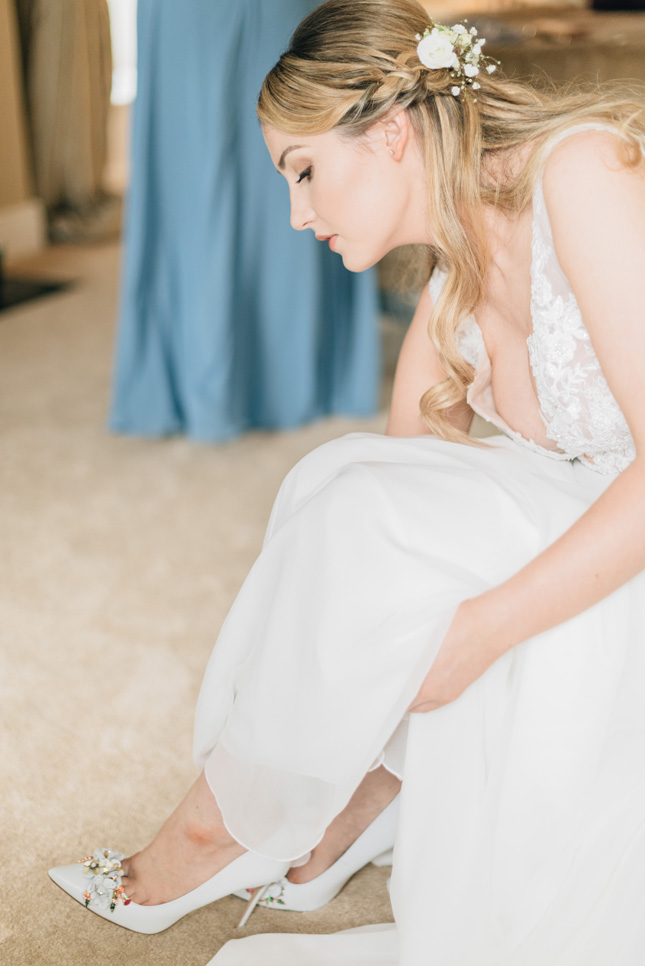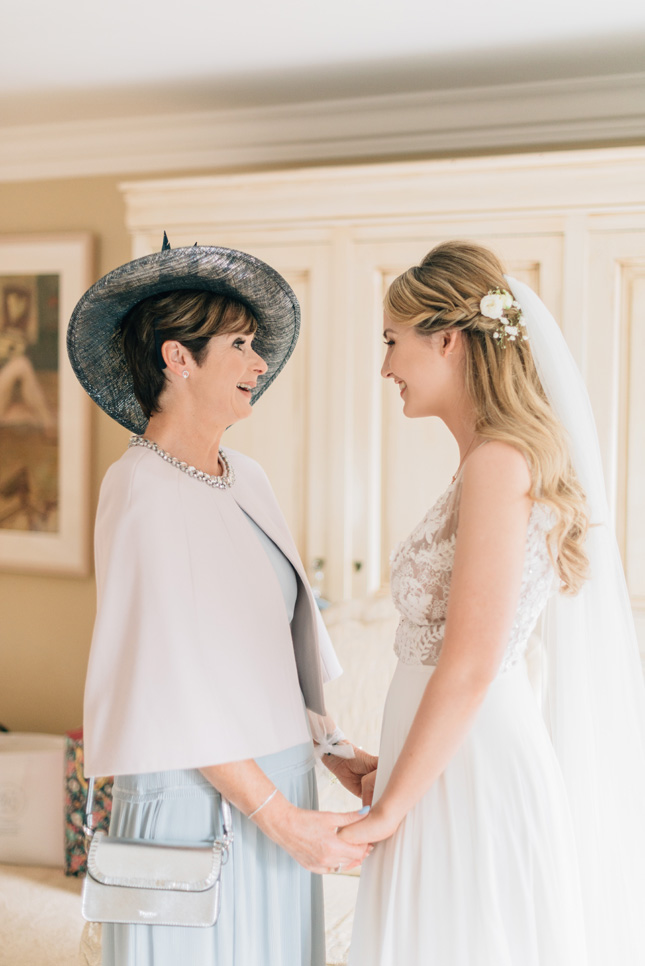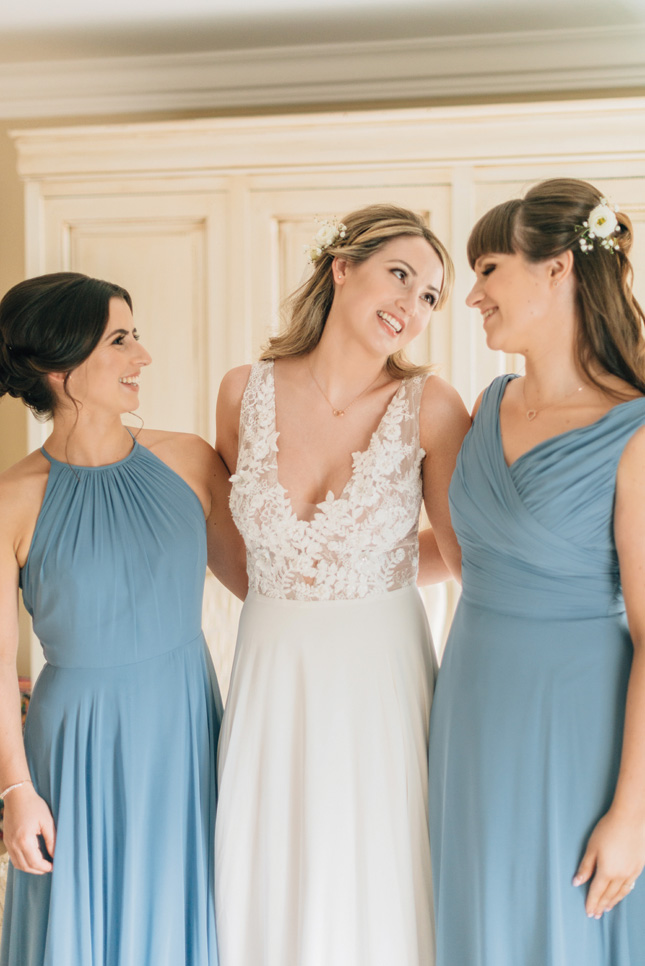 Tom had planned to propose in Dublin Zoo (where they had their first date), however it didn't go exactly to plan. "I made out like we were just going to see Meadhbh's family, but I found out days before that the ring wasn't going to arrive on time. Now thankfully, they were able to send me a replica by the time we were due to fly to Dublin," Tom says. My plan changed to proposing with the replica in the Phoenix Park – one of Meadhbh's favourite places. We went for a walk on a beautiful day in July, I found somewhere quiet and she said yes" he continues.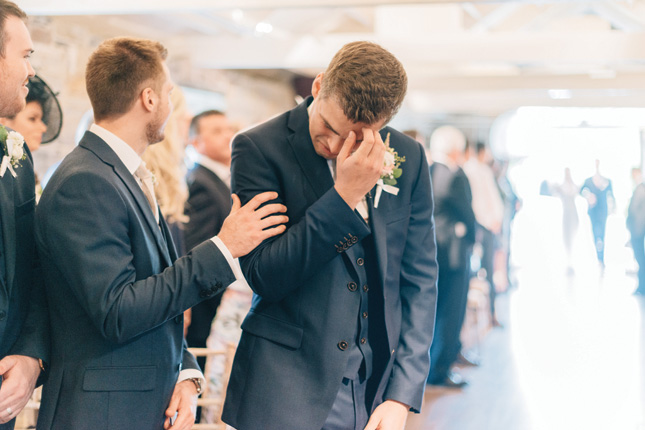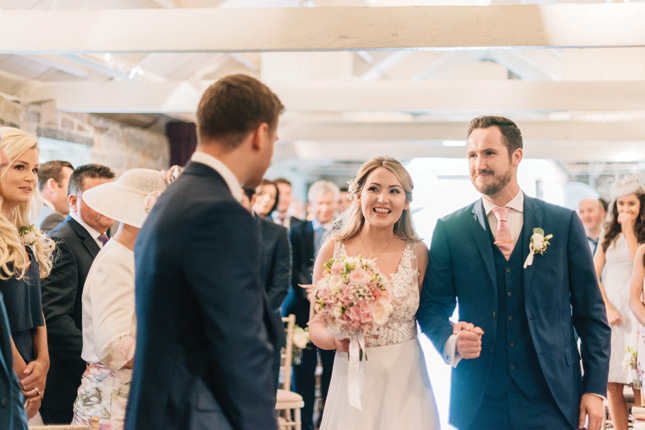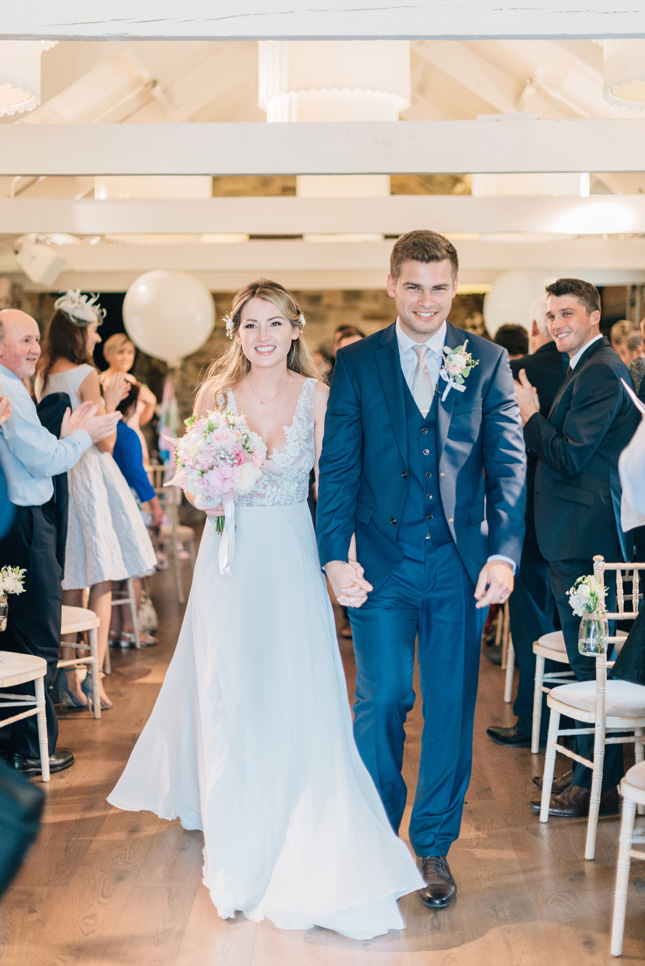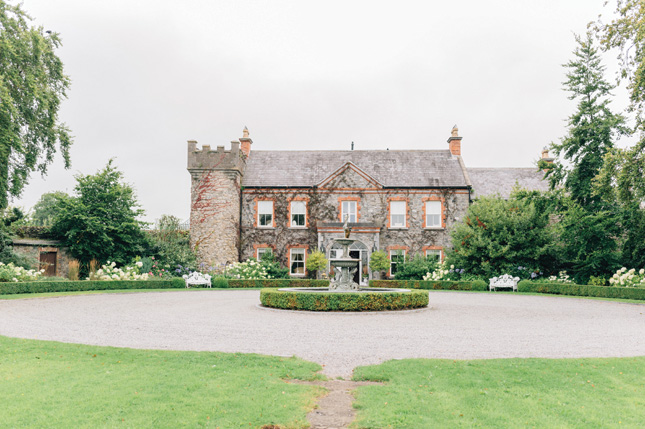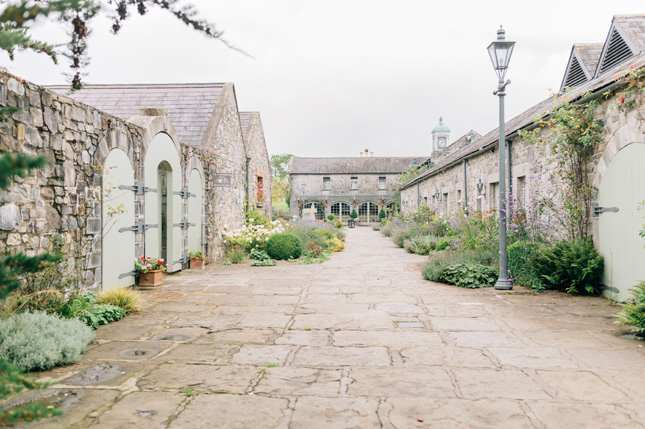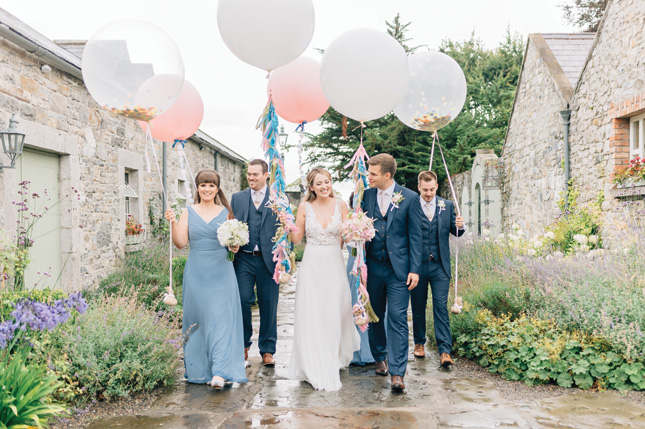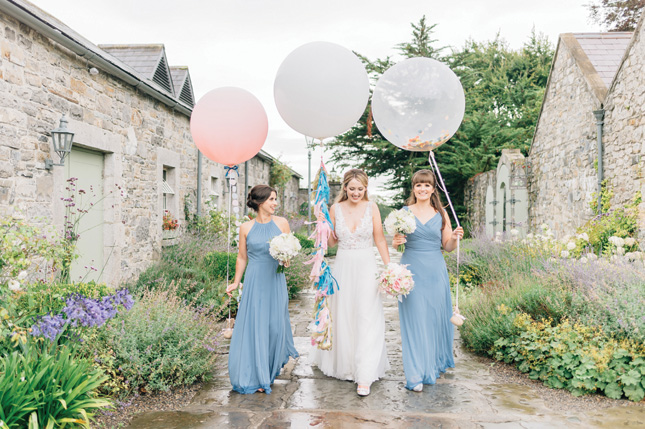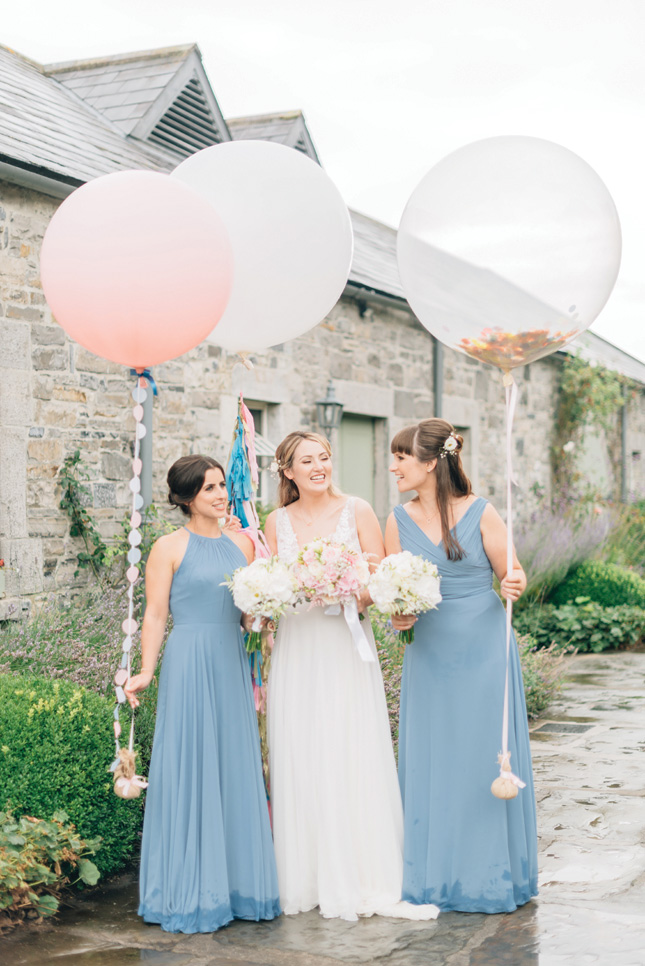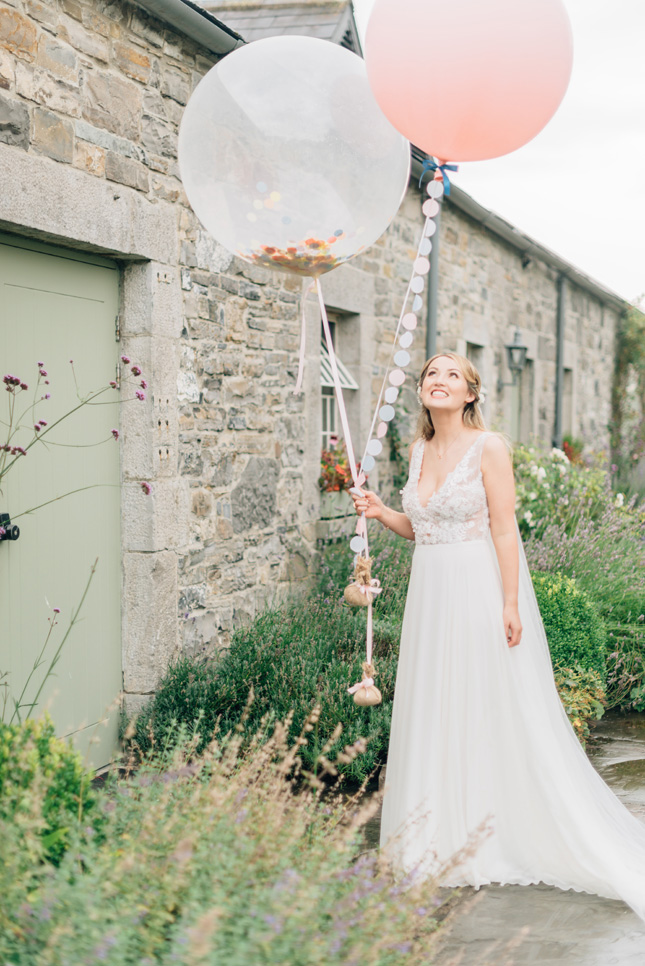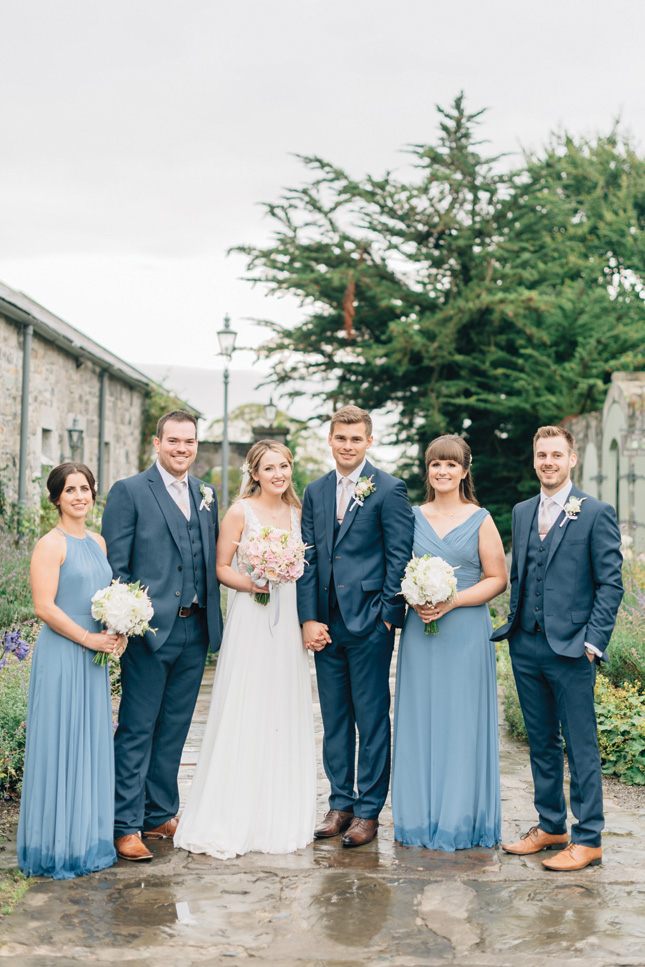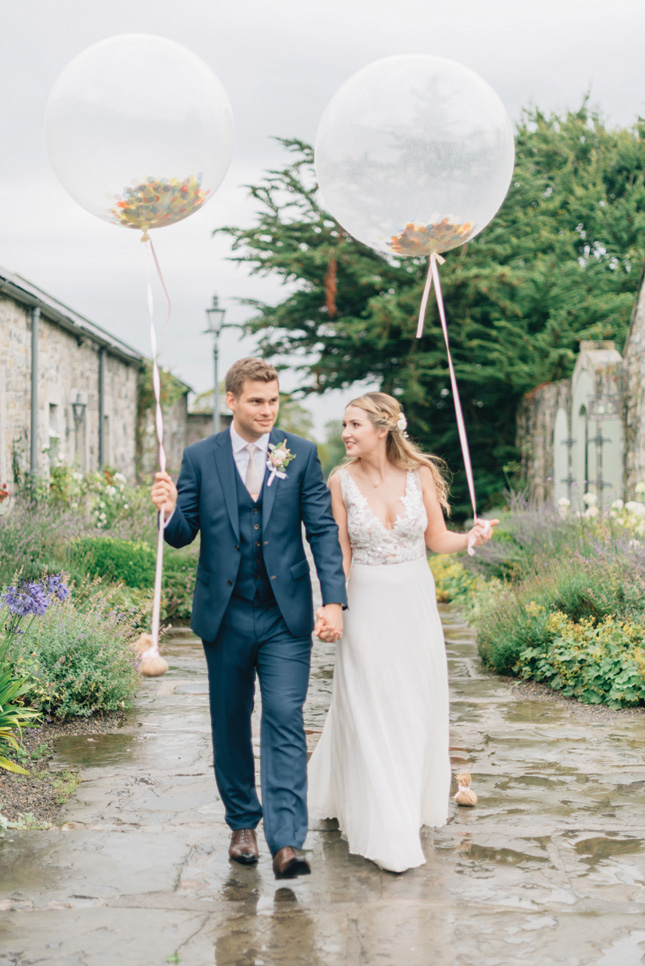 They had been to visit a total of five venues, but Ballymagarvey Village always stuck in their mind. "There is something really magical about Ballymagarvey – once we were there, we just knew there was no need to look anywhere else. The setting itself is stunning and we loved how private and intimate it felt. We cancelled the rest of our appointments and booked it that evening," says Meadhbh.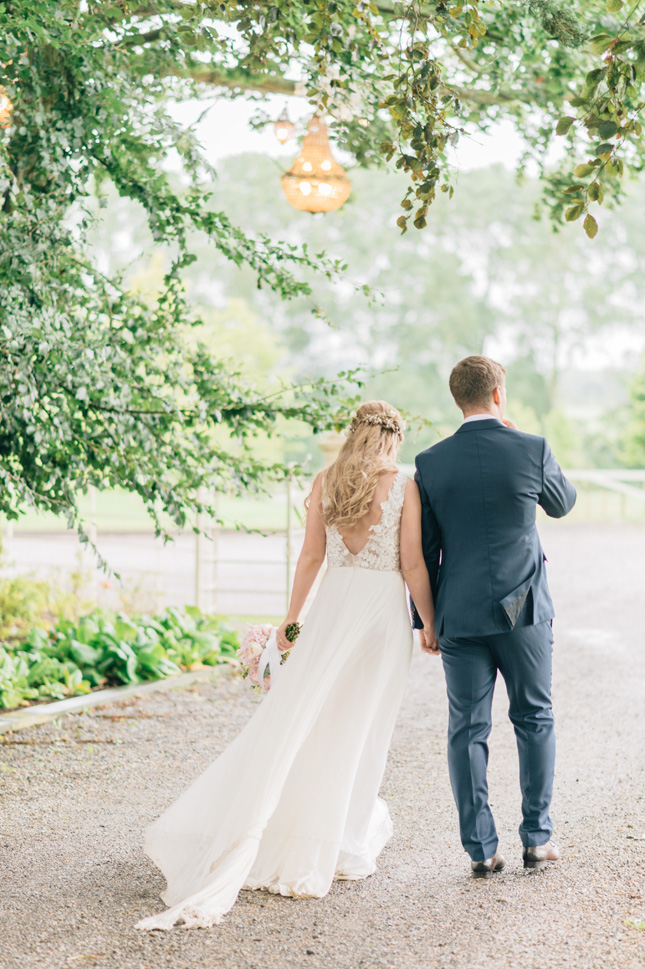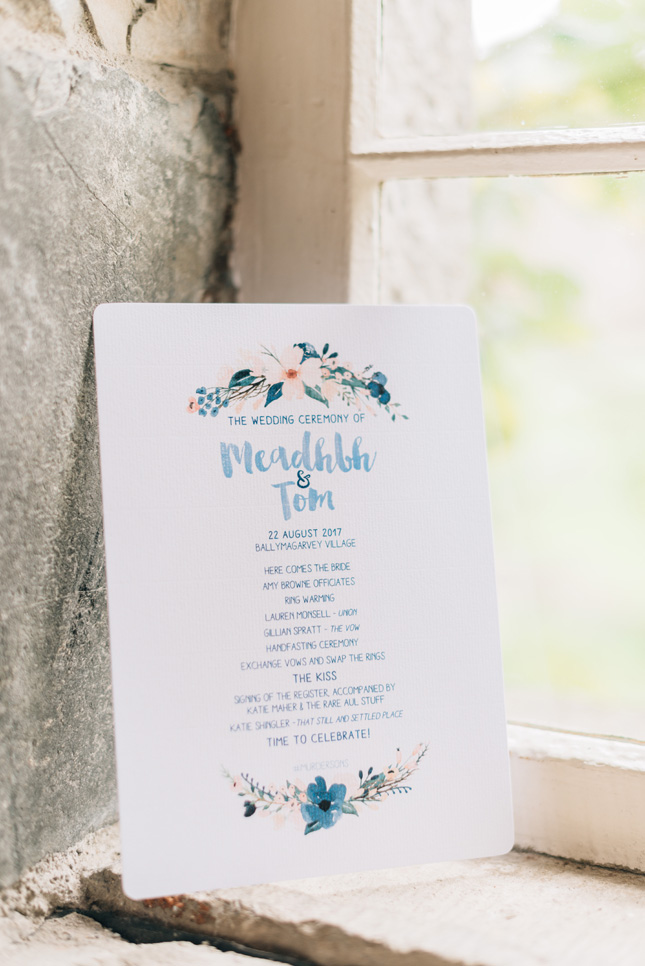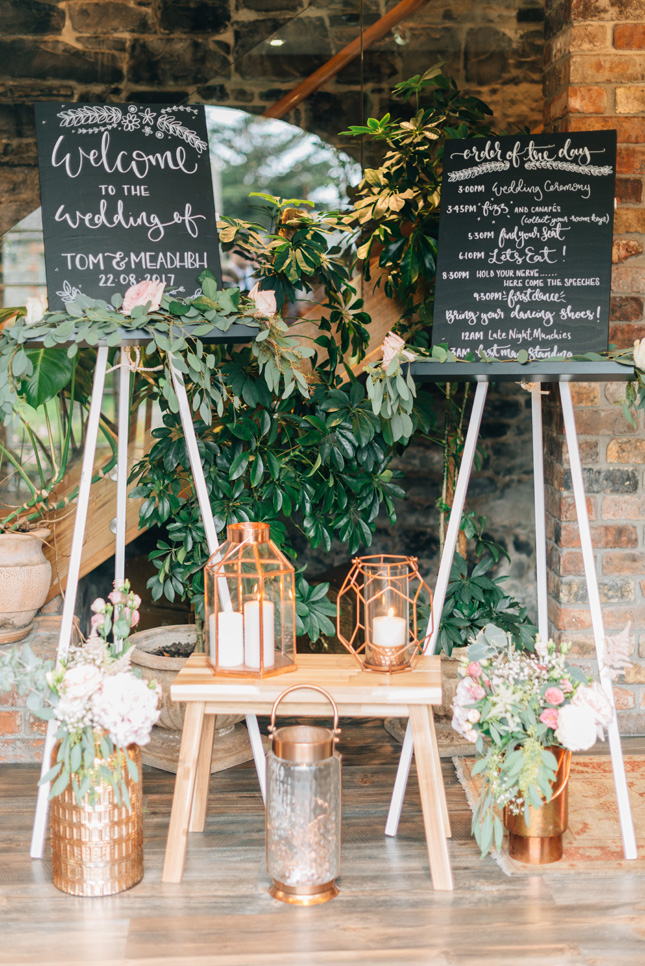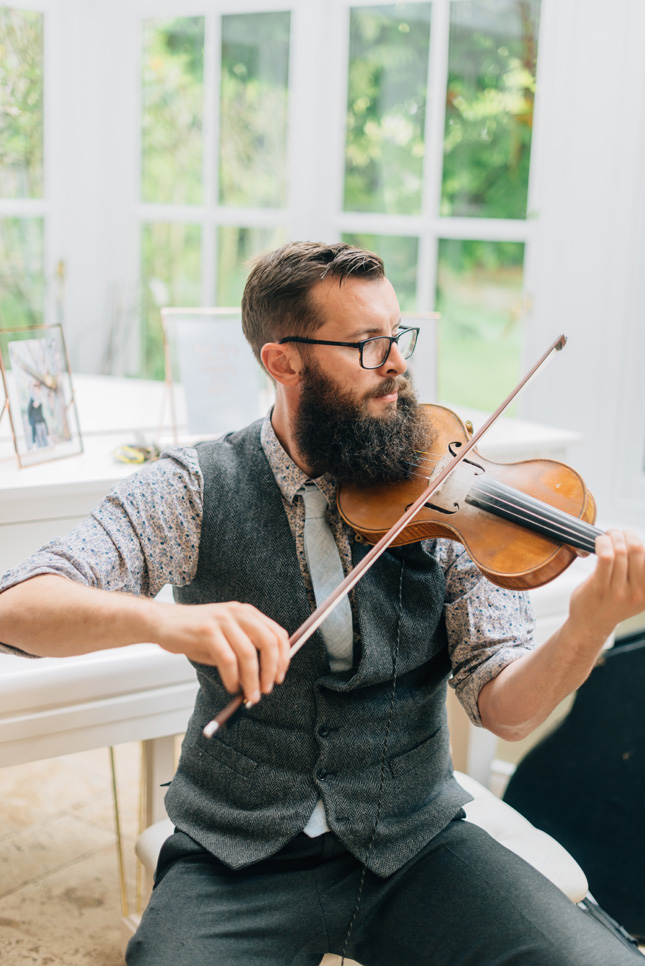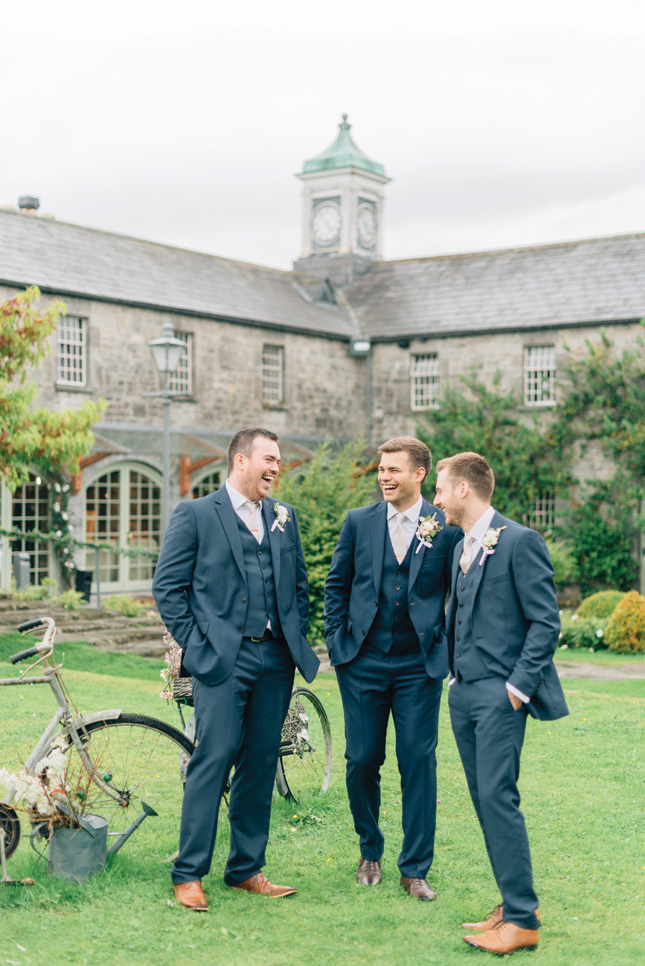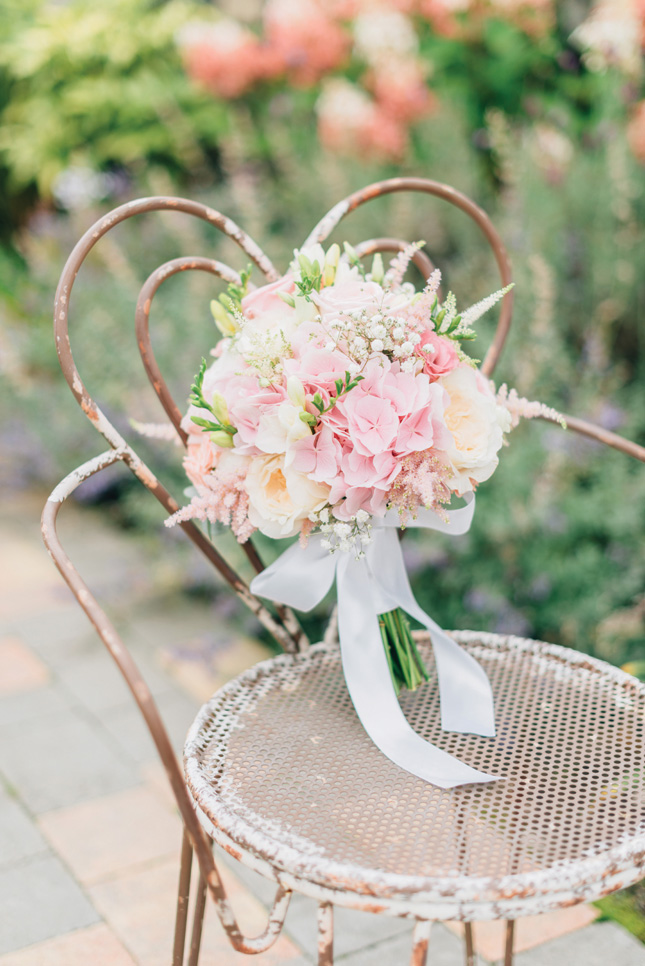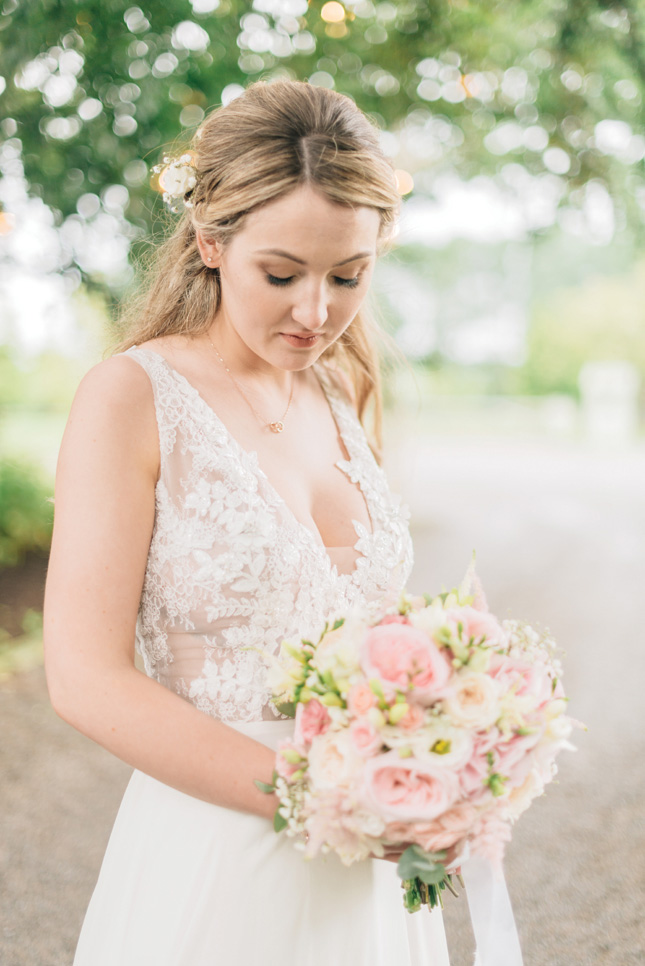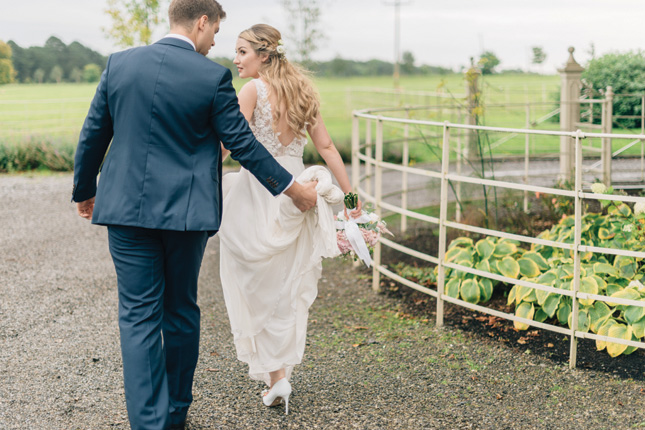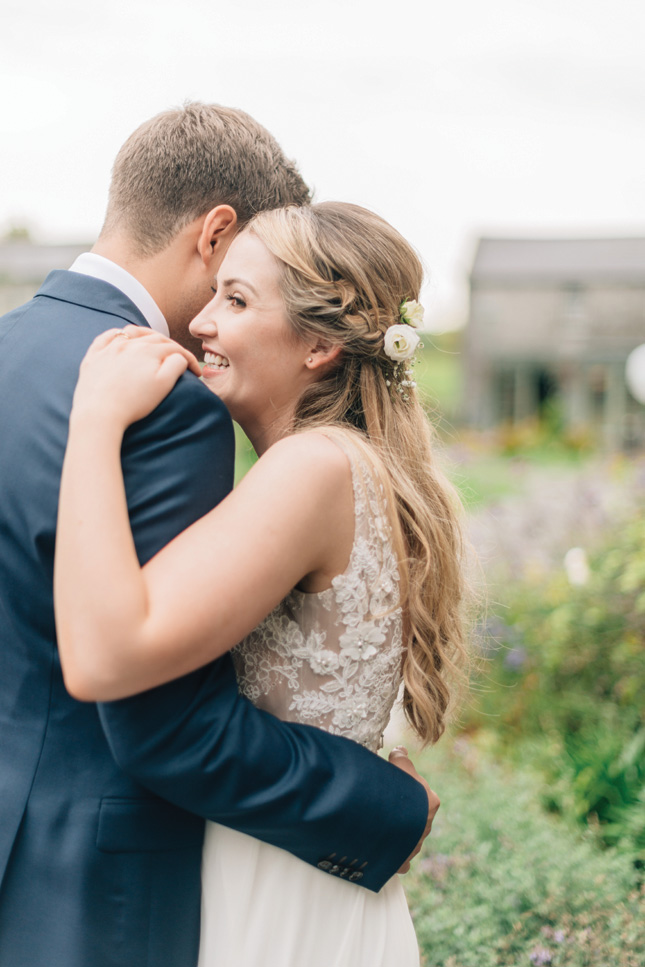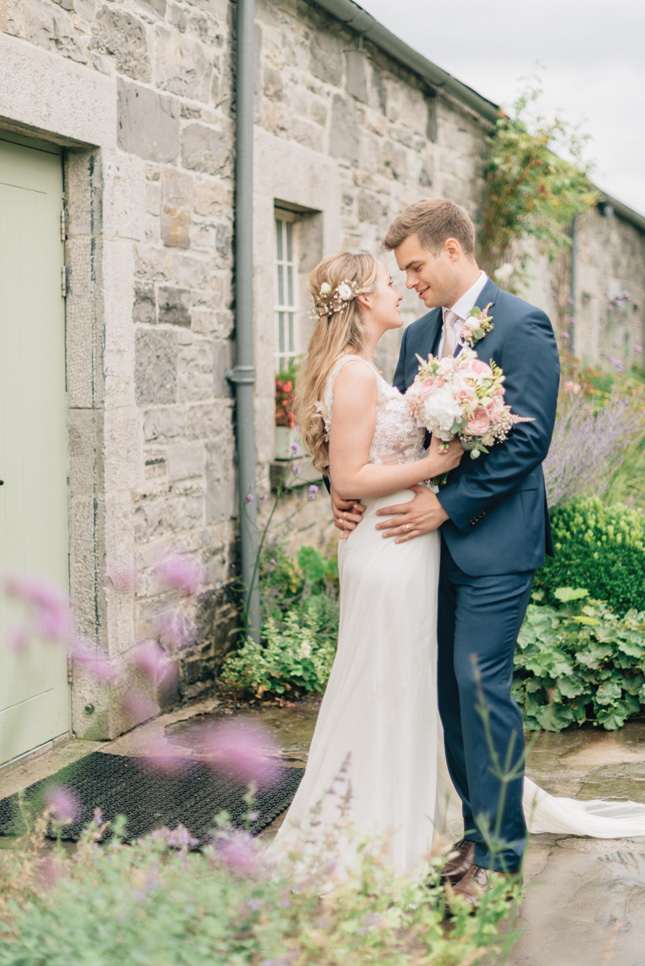 Meadhbh and Tom spent just over a year planning their dream wedding, taking every opportunity to do weekend trips home from Cardiff. "Planning a wedding in another country definitely isn't the perfect scenario – there were decisions that needed to be made and weekends that had very full agendas. We had to be very efficient and decisive – a rarity for me," Meadhbh laughs.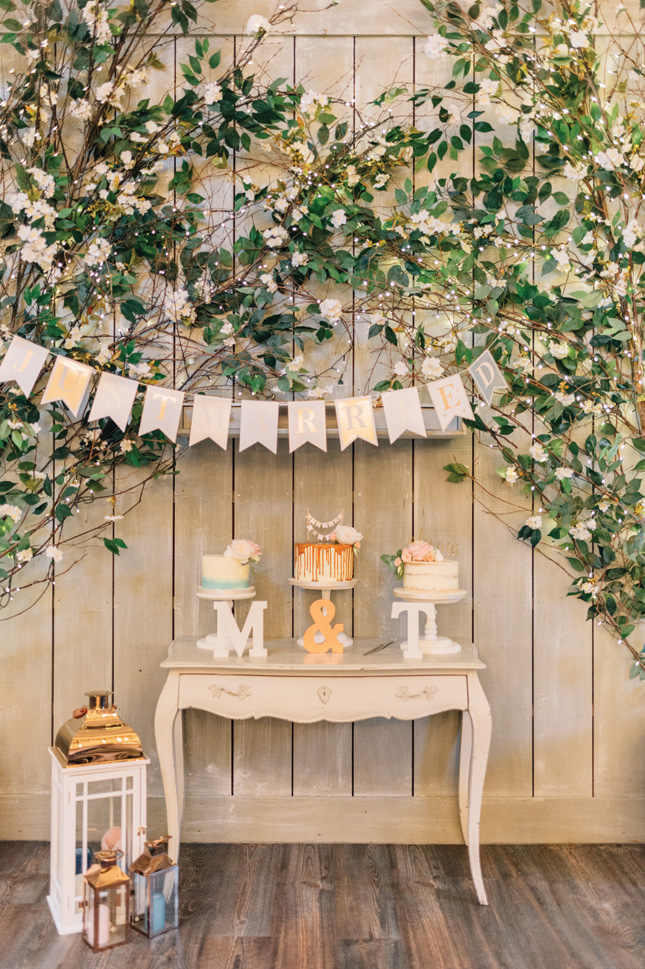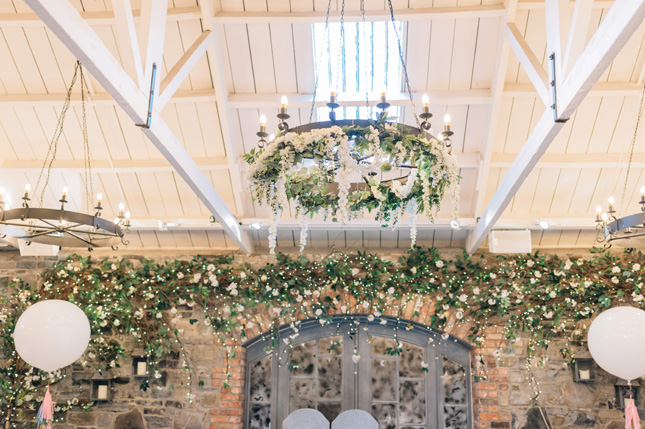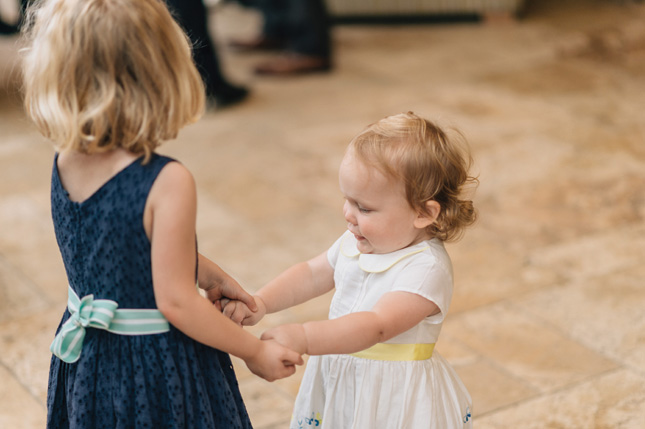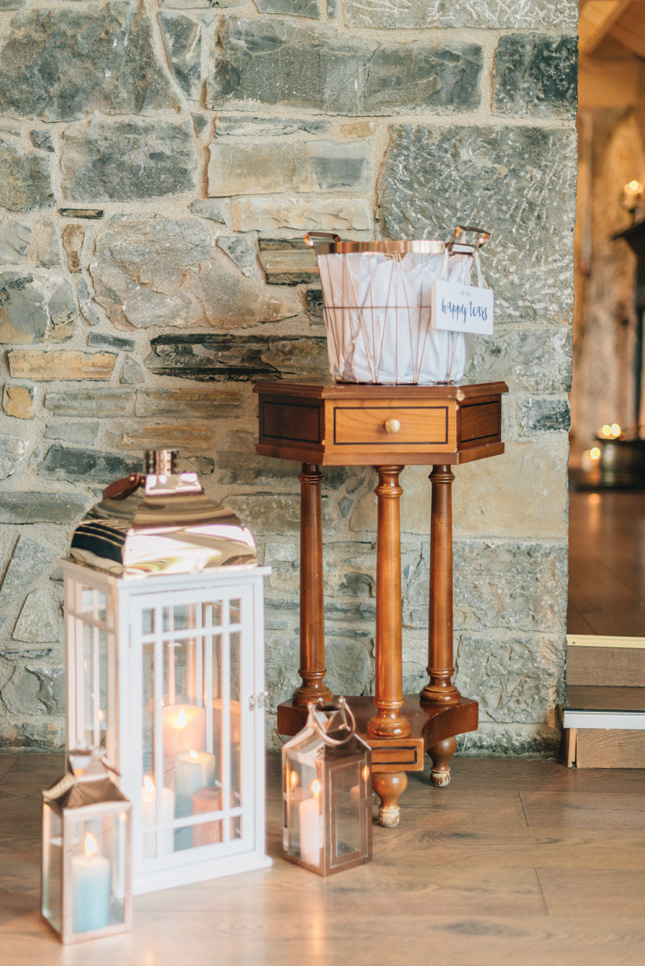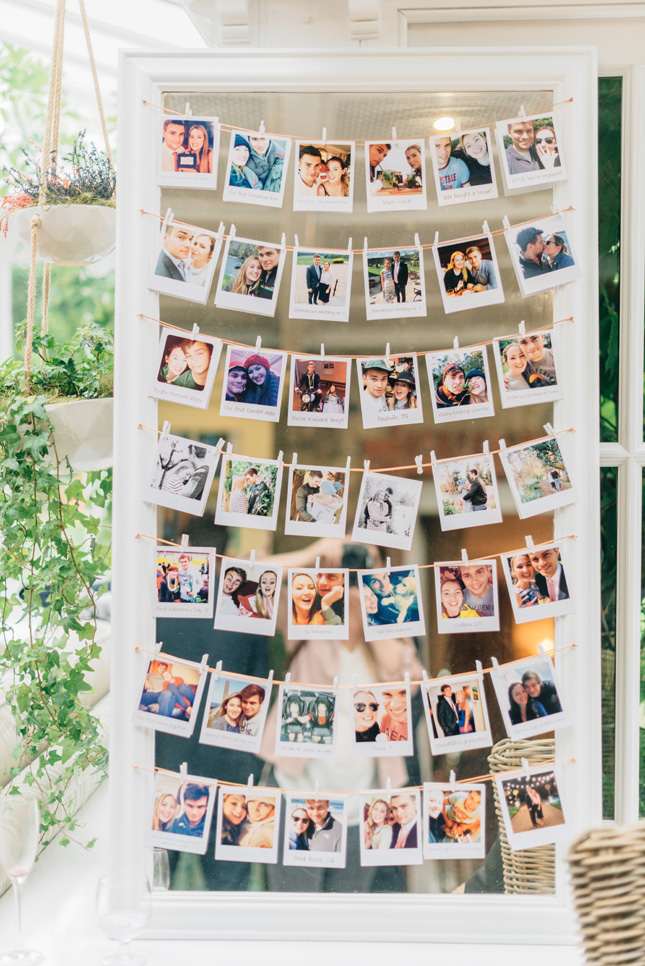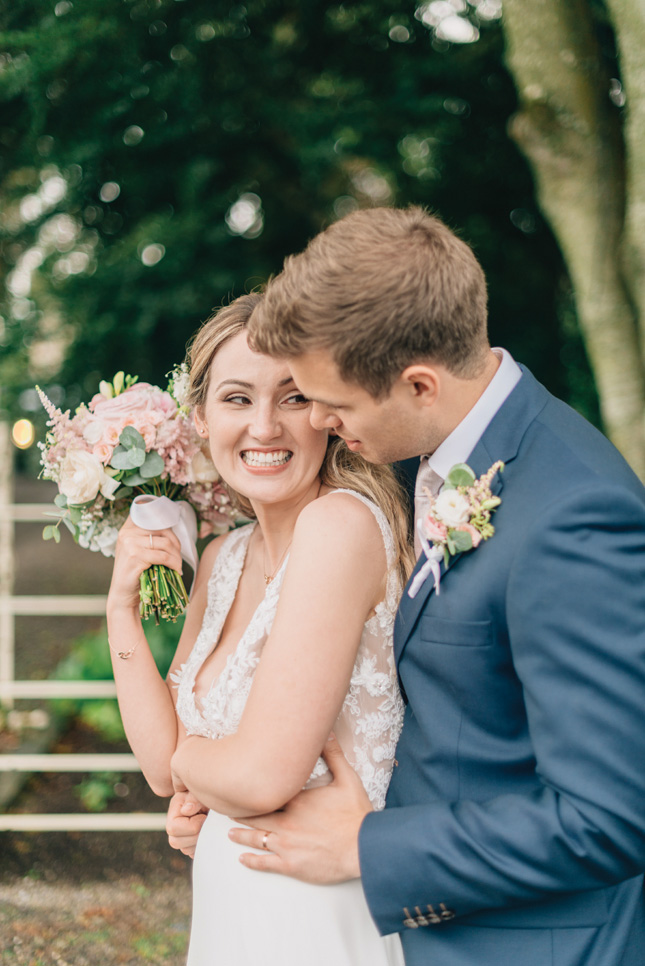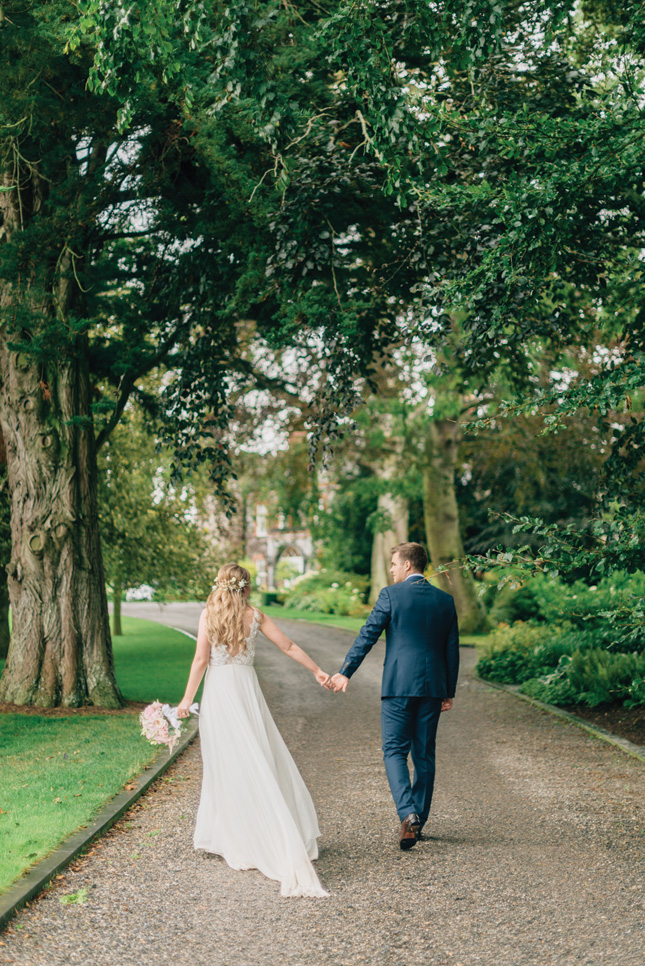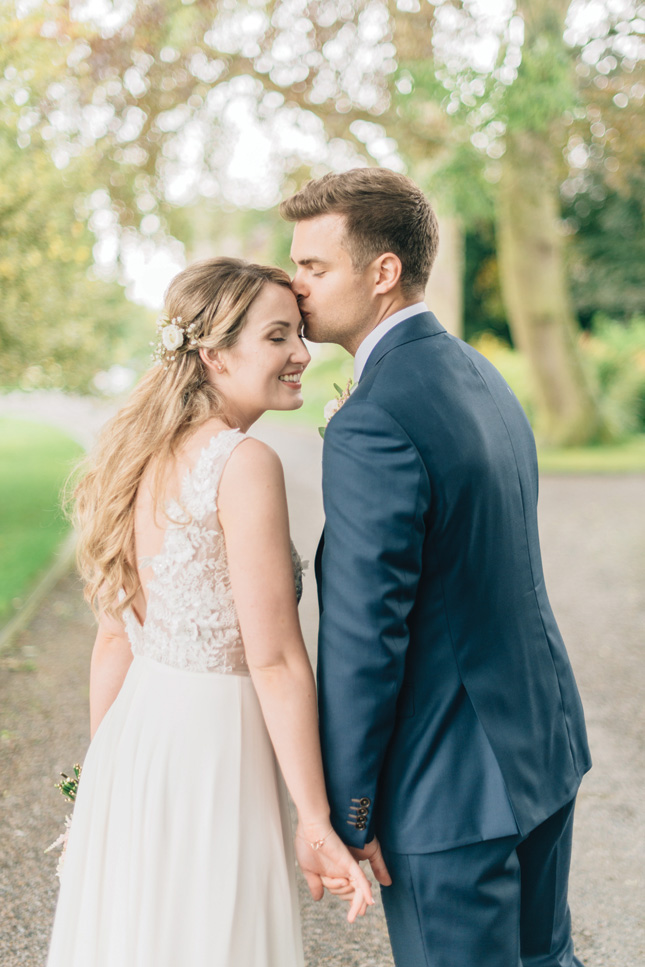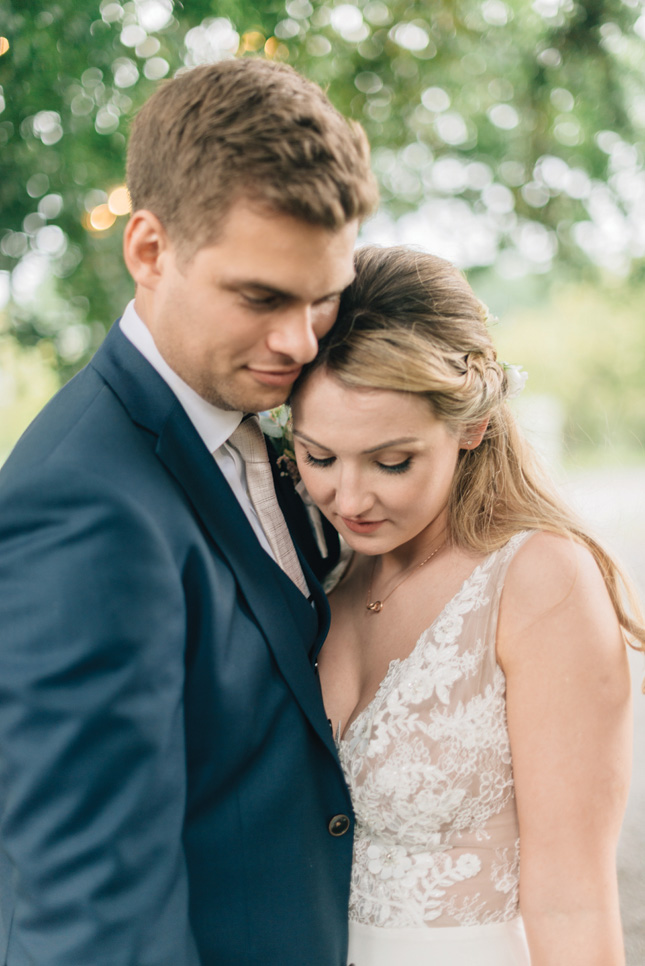 It was hard for the couple to pinpoint just one moment that stood out, as it was all so perfect to them, but they both agreed that the ceremony was pretty special. "We spent quite a bit of time planning it, wanting it to be unique and we are so happy with how it went. We spent the whole time giggling at each other, so happy to be in that moment surrounded by so much love," Meadhbh remembers. Ahh!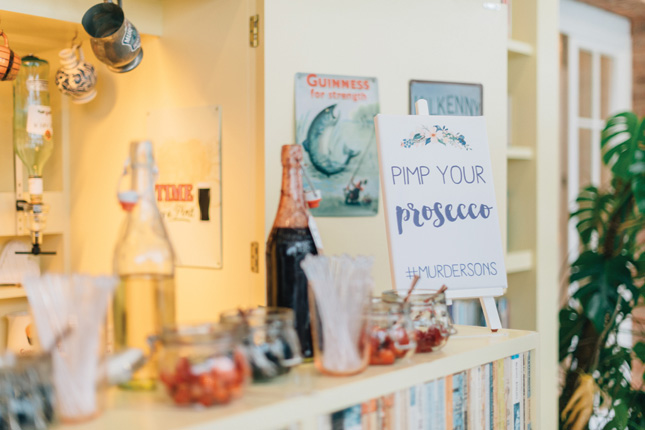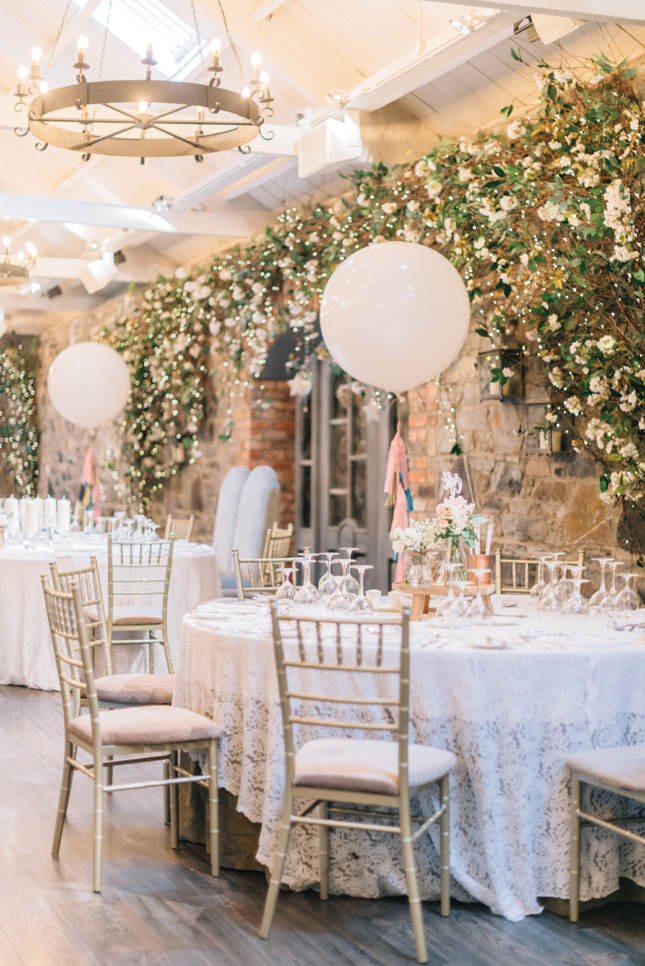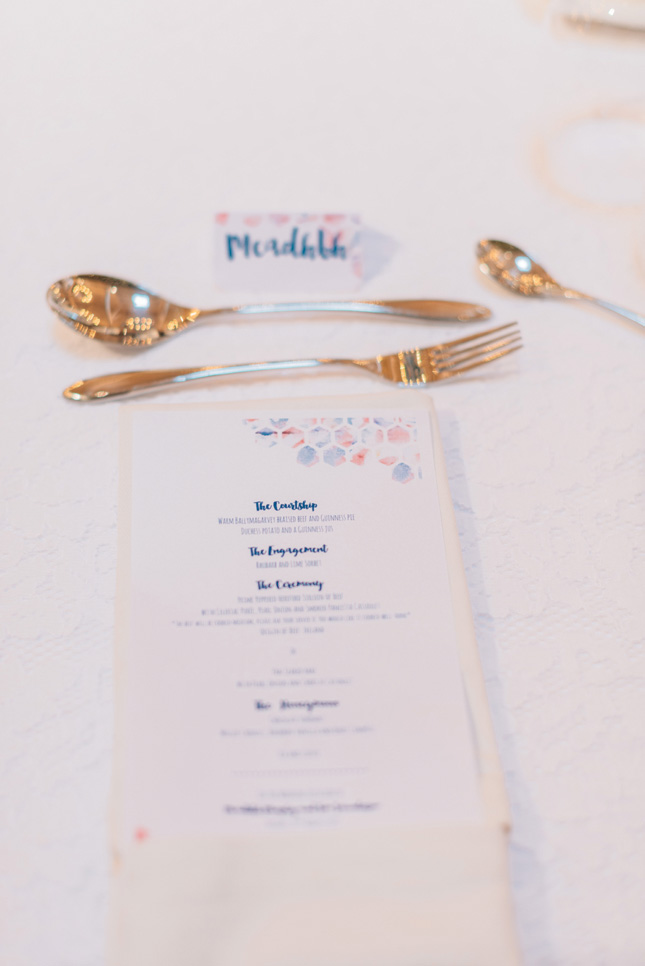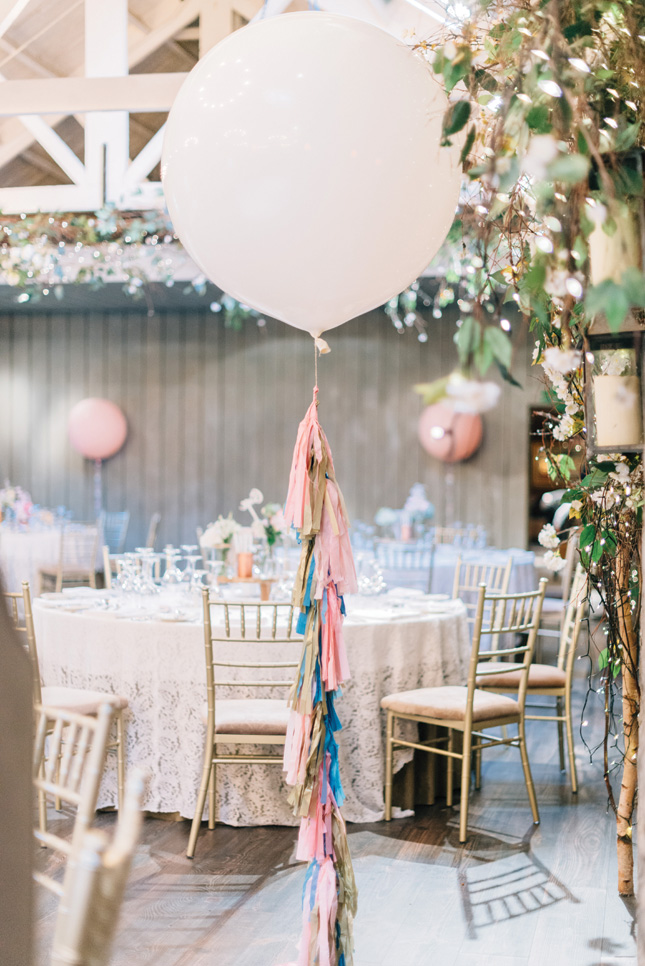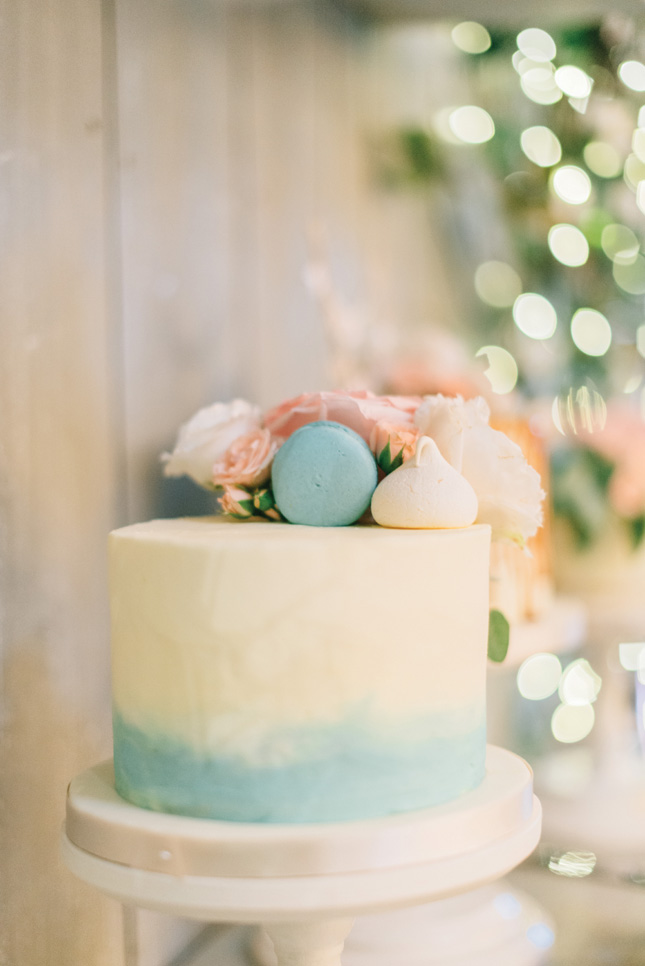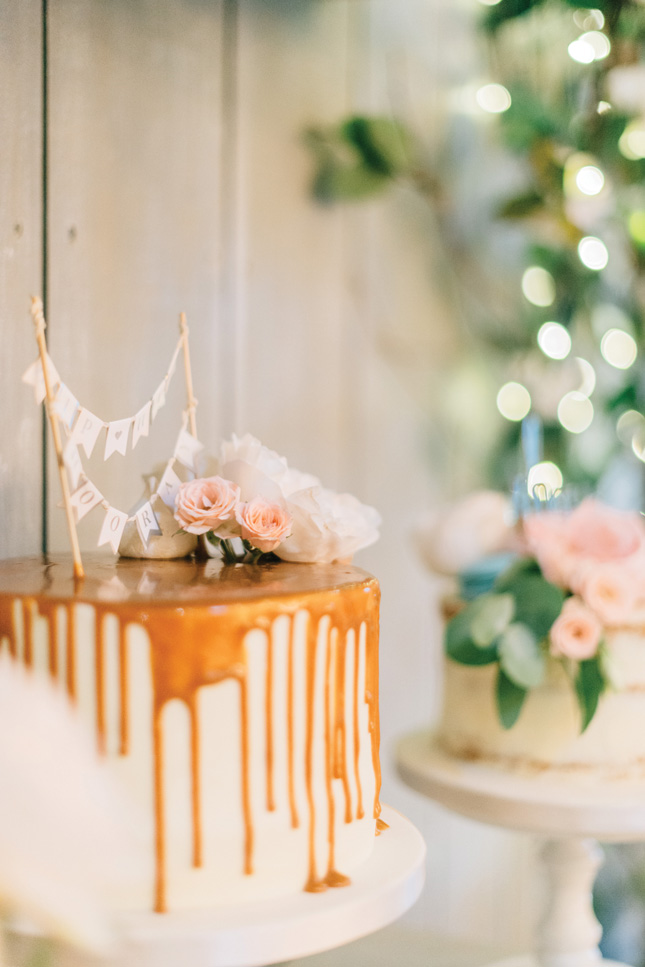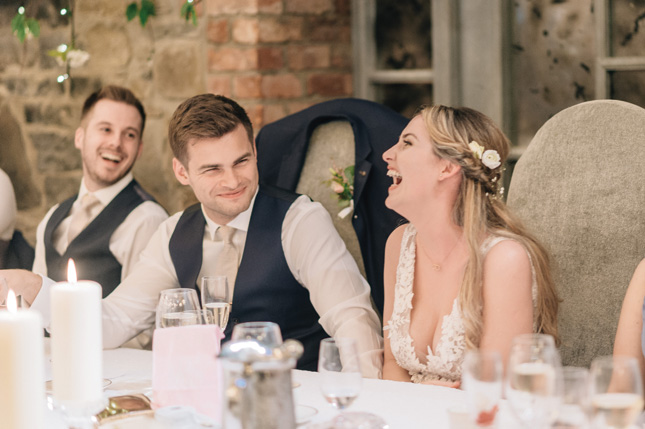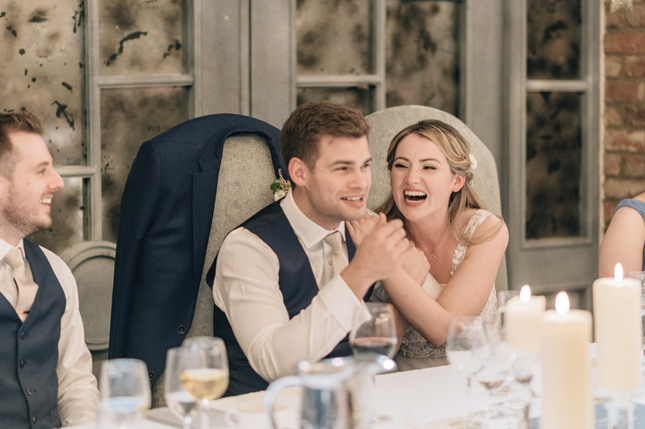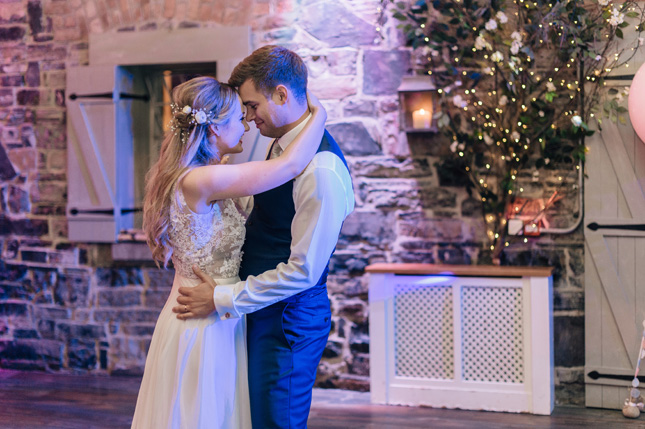 If you're worried about being kept away from your guests for too long, opt to do your portraits during the dinner call, as opposed to the drinks reception. "For us, it was a great decision and we didn't feel like we missed out on any quiet time together. We were told the day would fly and we wouldn't get to see each other but for us this just wasn't true."