Outdoor wedding festival shindigs are right up our street. What's better than a bit of sun (hopefully), a few tipples and all your nearest and dearest? Well, that's exactly what Ciara and Paula's day was like - pure bliss.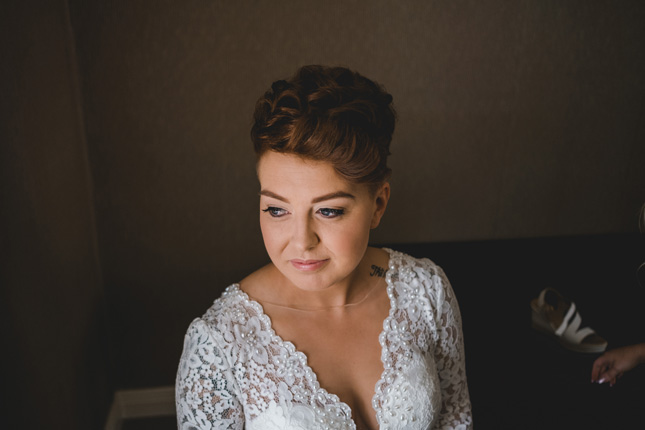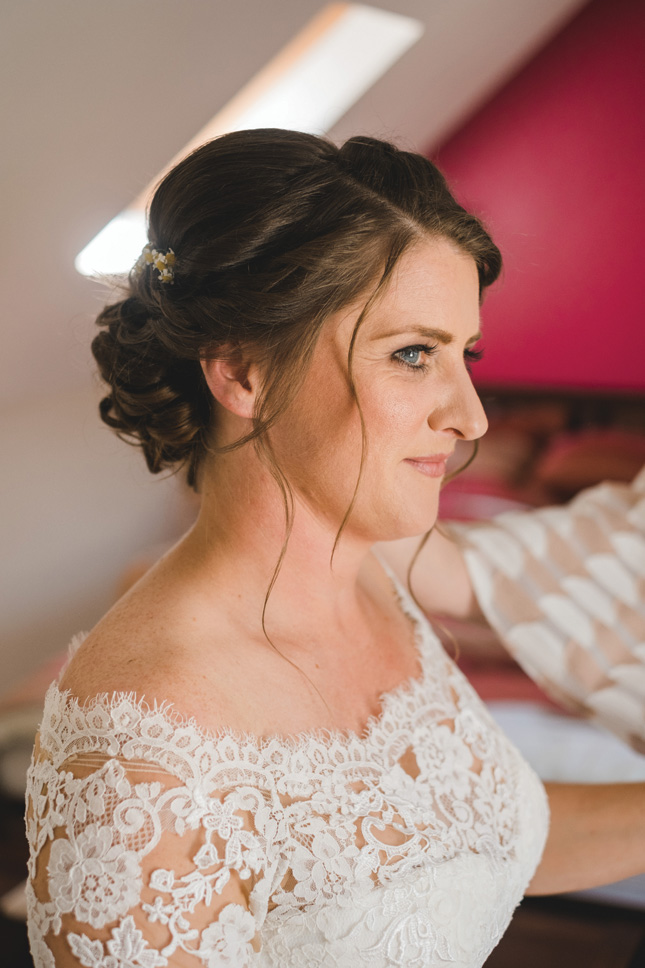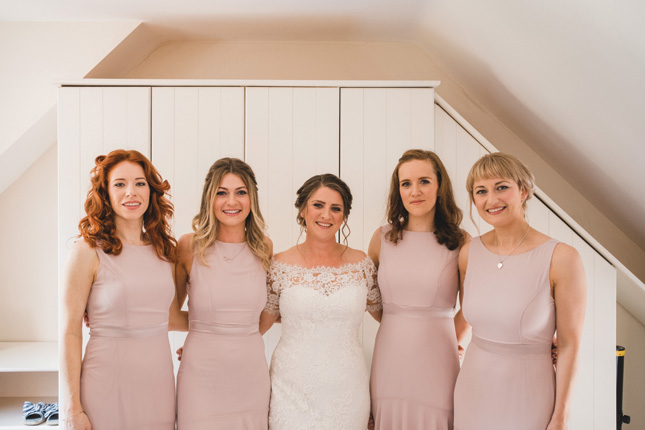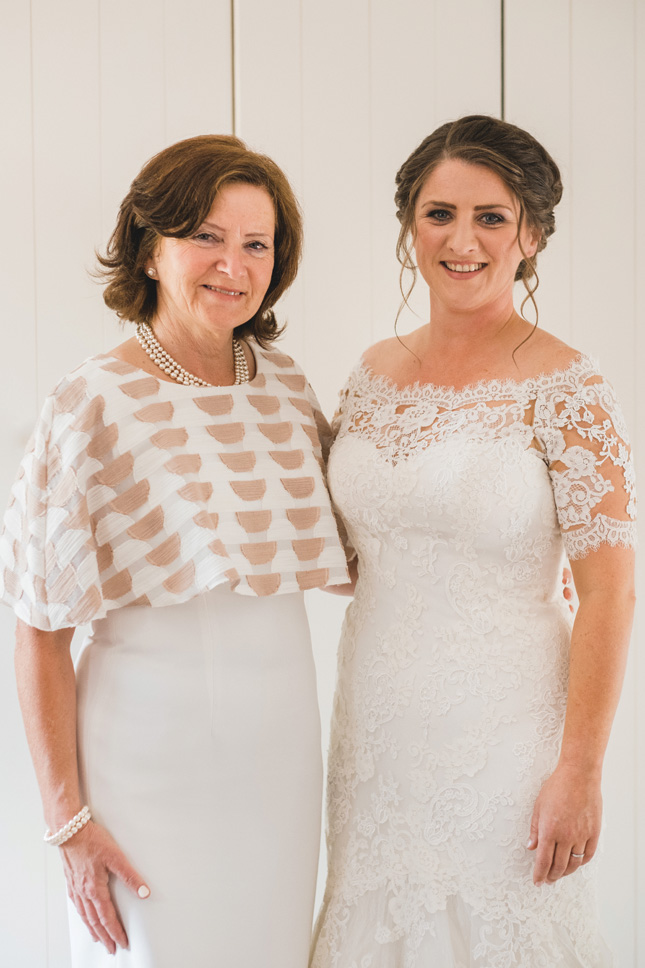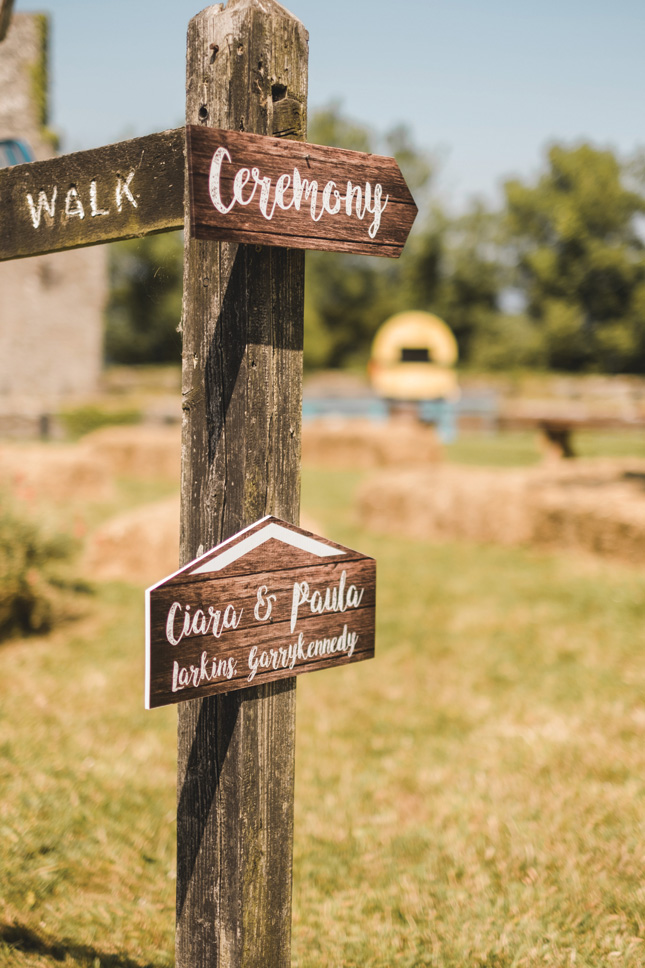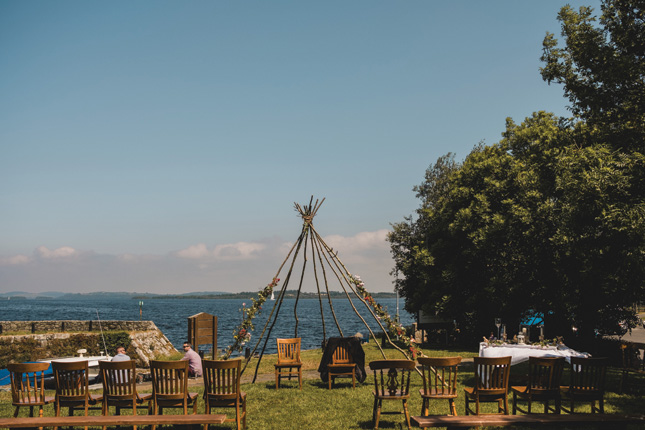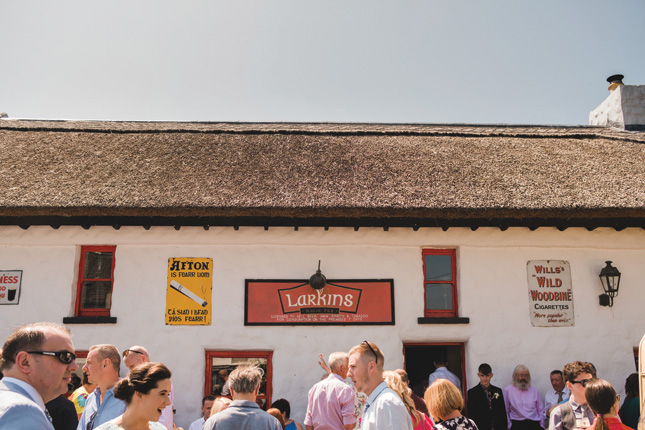 You could say Ciara and Paula's first meeting wasn't the most conventional, having been introduced while Paula was on a date with Ciara's friend. "Paula caught my eye and luckily as fate would have it in December, the stars aligned and our paths crossed again in Limerick. We've been inseparable since, going on countless adventures and exploring wherever we can," Ciara remembers.
Two years later on the same date in December, Ciara brought Paula back to the same bar in Limerick. "Ciara had planned it all. She created a romantic little snug so that when I walked through the door, there she was waiting on one knee!" Paula says.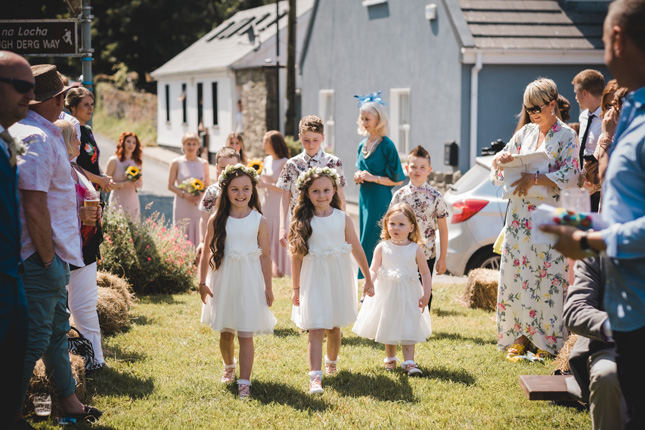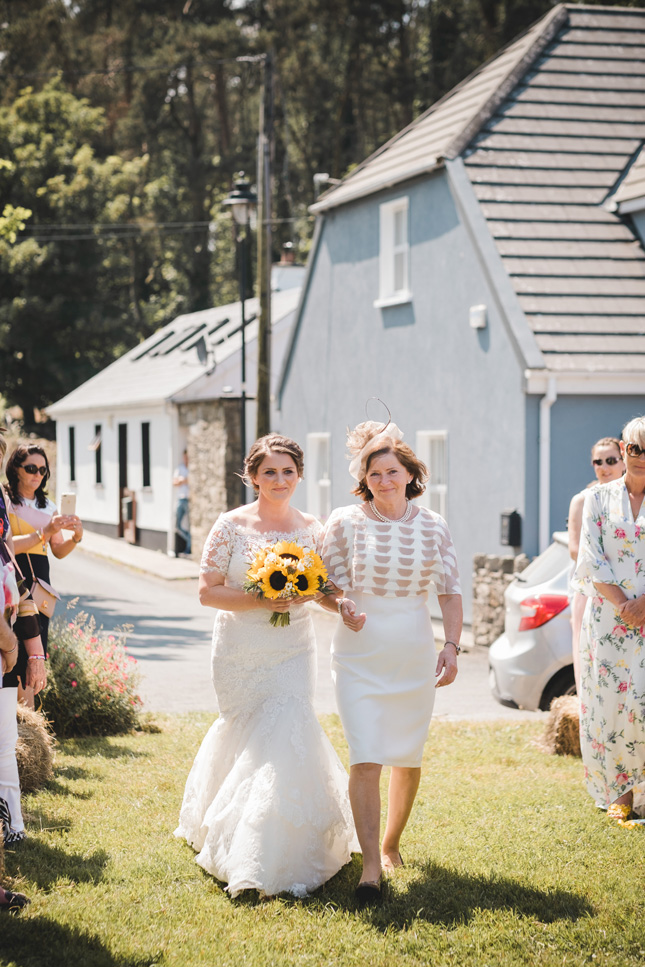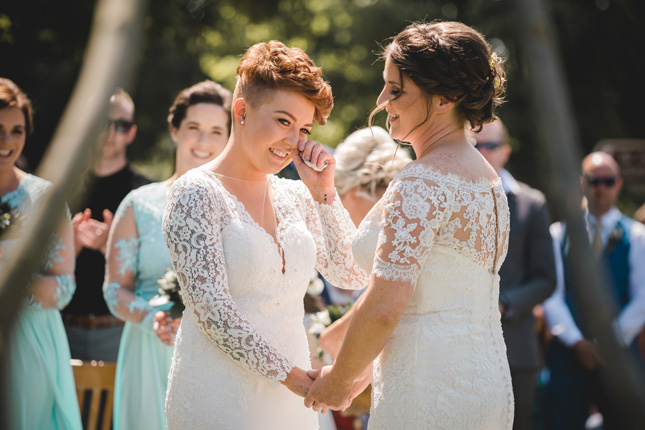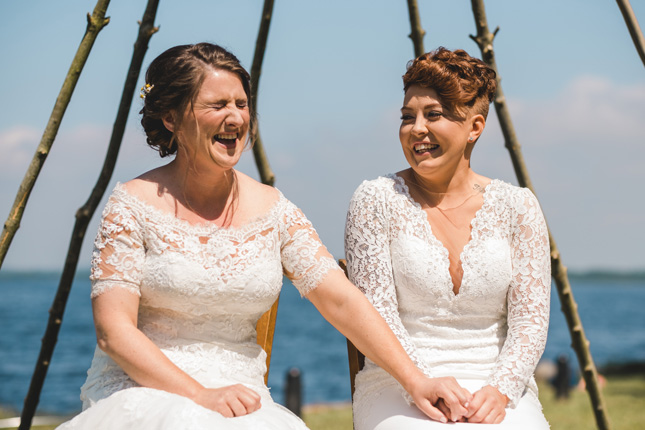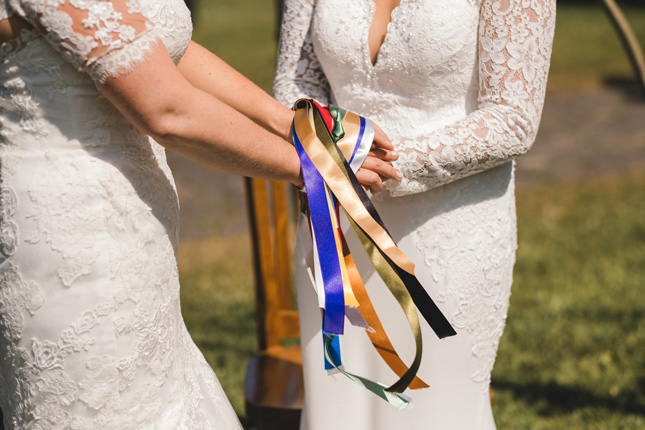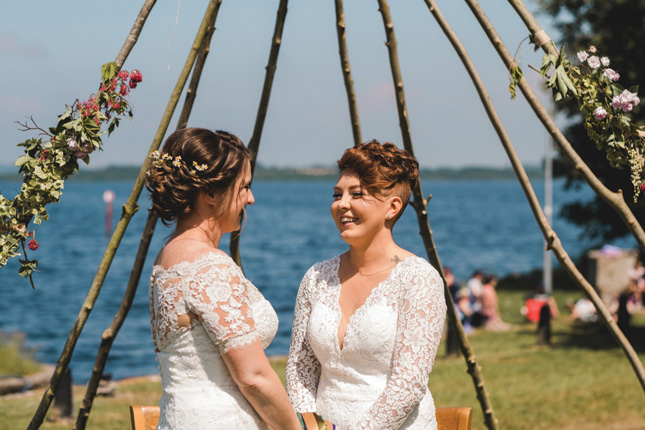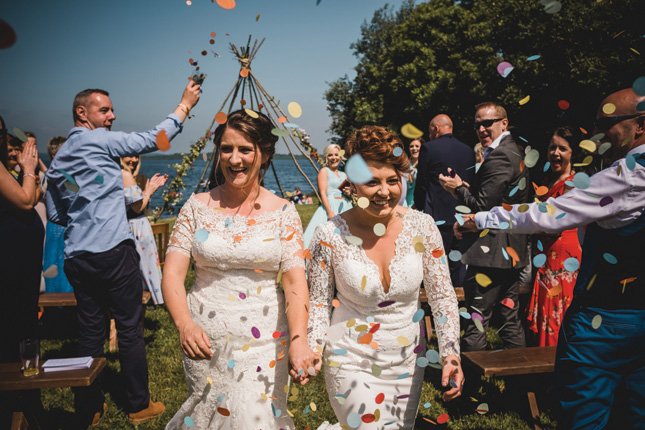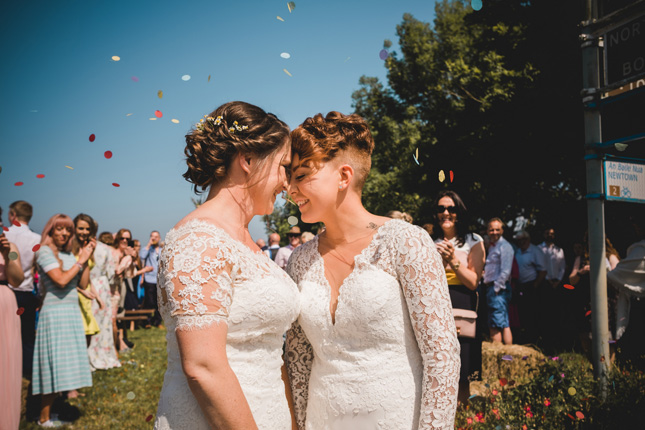 Venue-wise, the couple knew they wanted an outdoor wedding festival vibe. "We were finding it very difficult until we found Larkins. They allowed us to create the most perfect space that was personal to us both. We had a stretch tent, picnic benches, and pig on a spit for dinner. It was so great."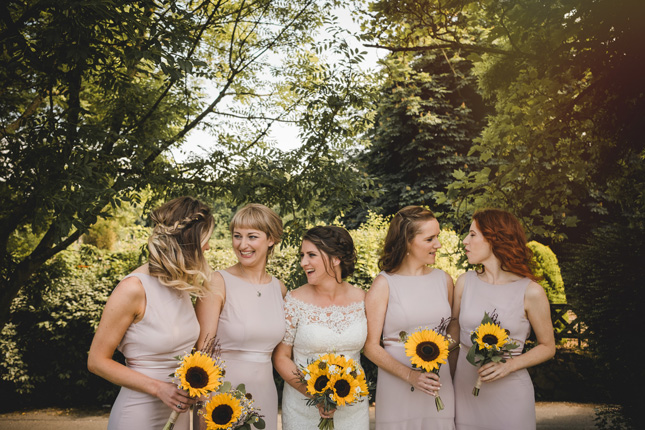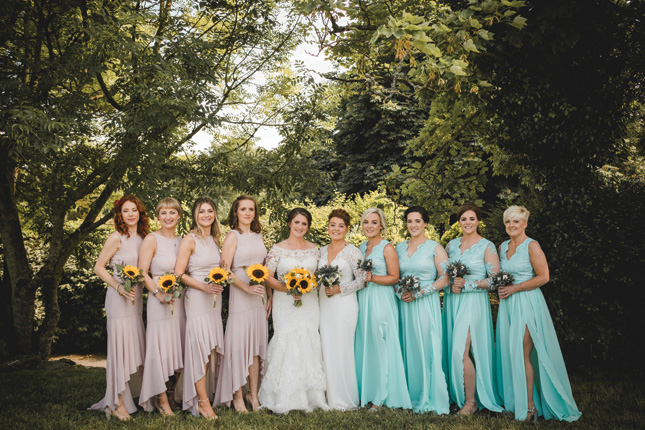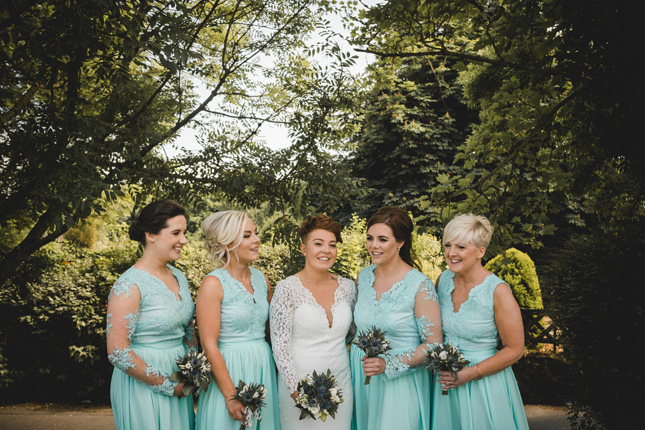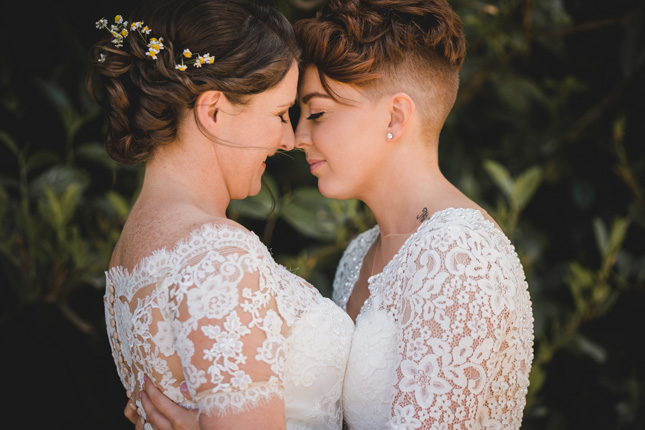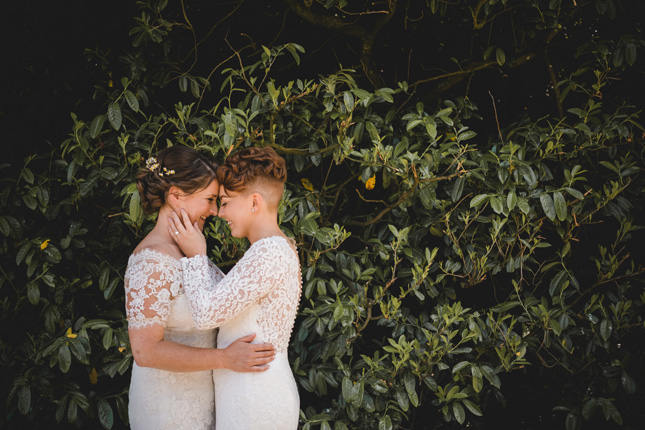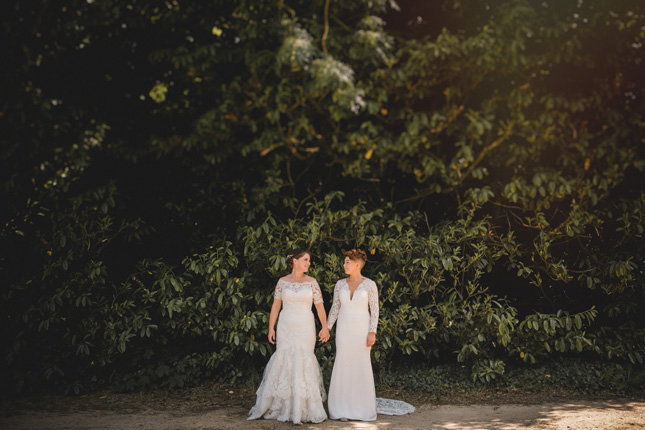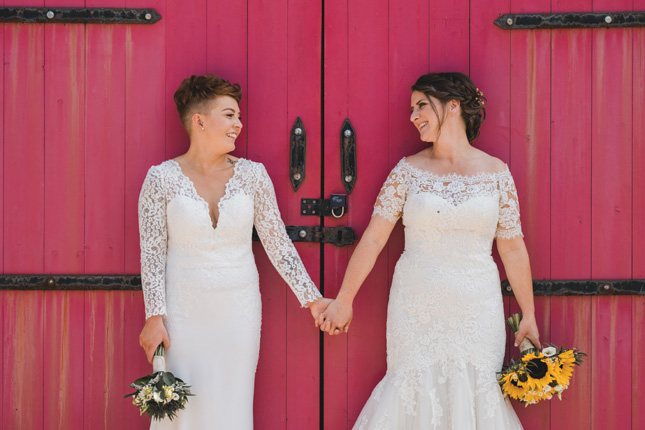 The planning process was an easy one for Ciara and Paula as they knew from the start exactly what they did and didn't want. "We wanted a party and for everyone to have fun, so we created a wedding that had something for everyone. We had a bouncing castle, garden games and a whole lot more to keep everyone entertained."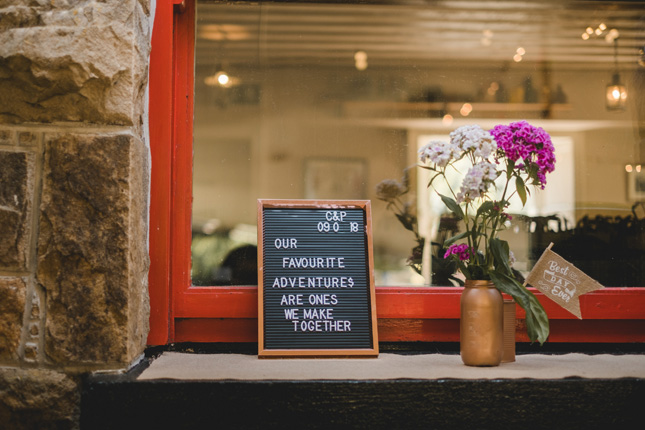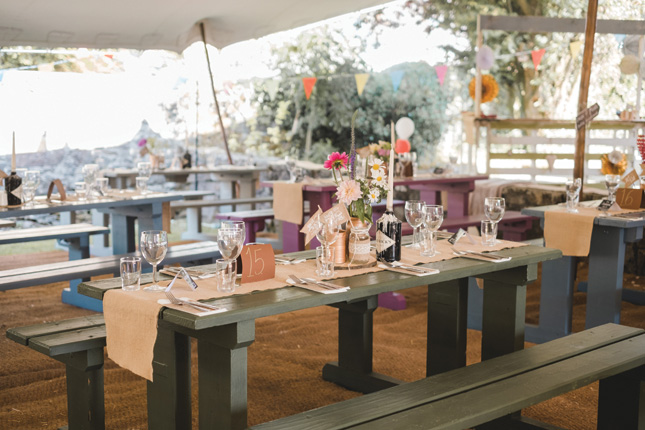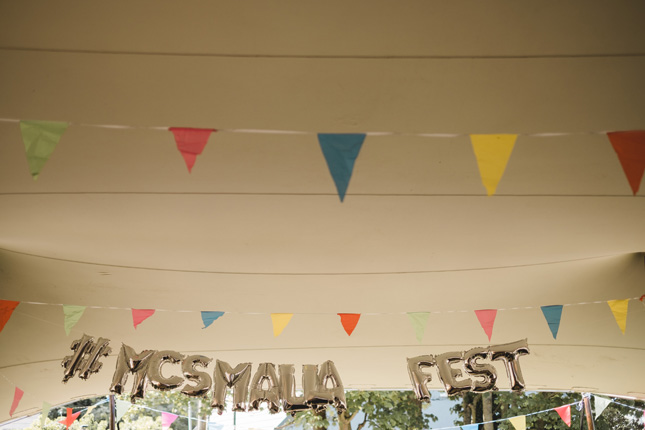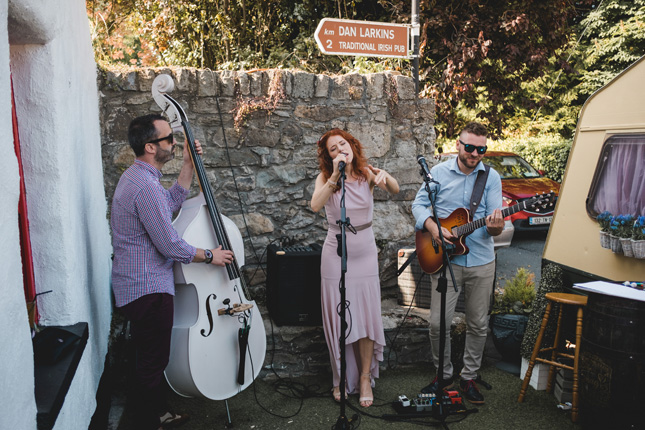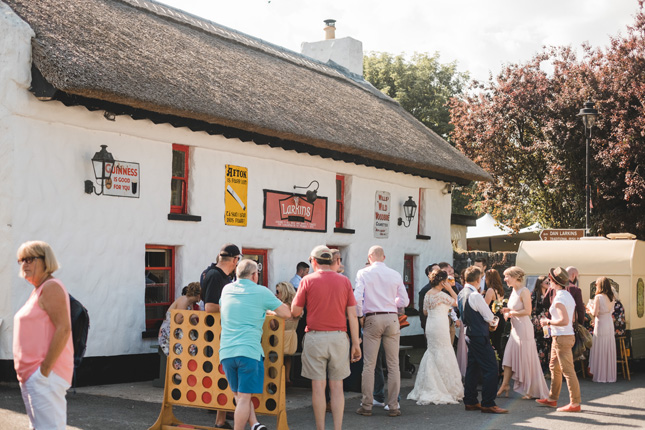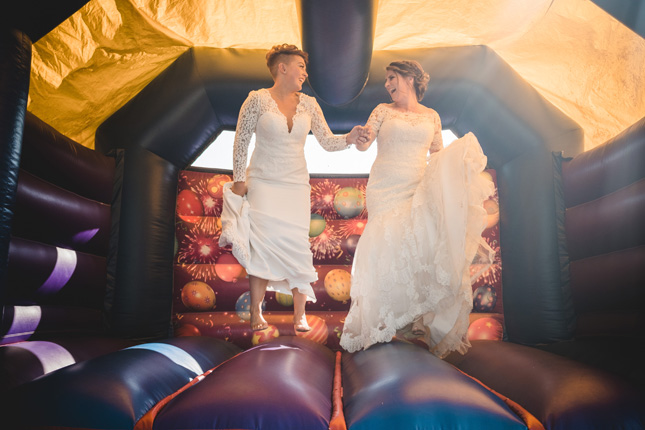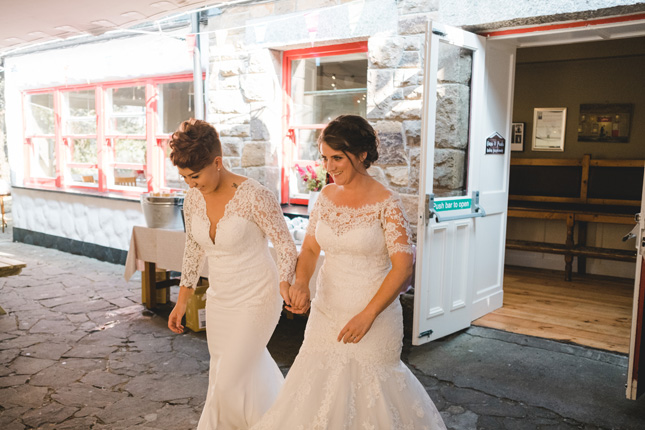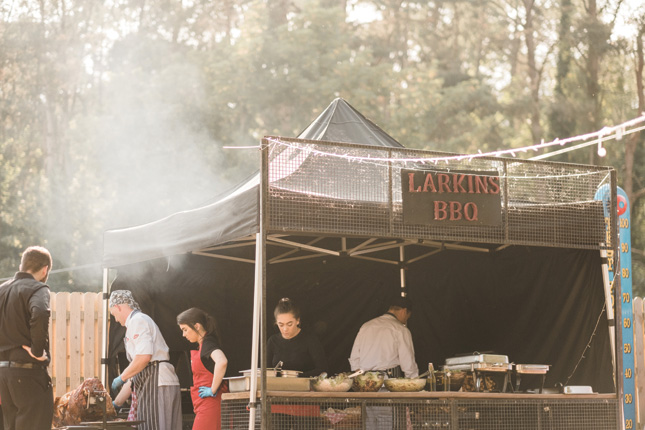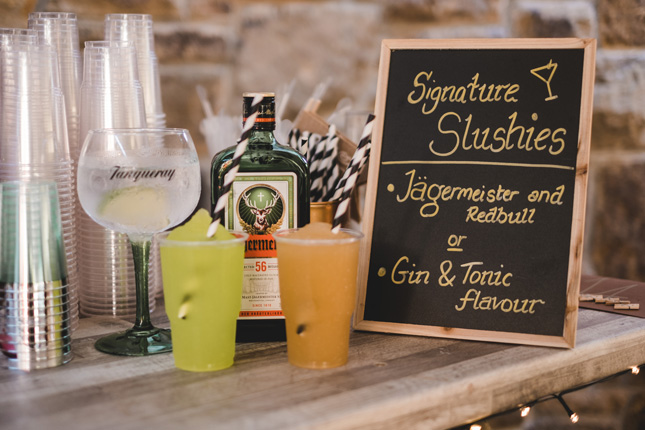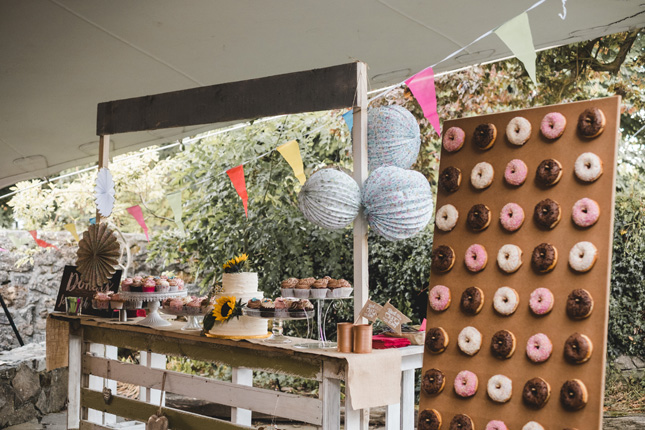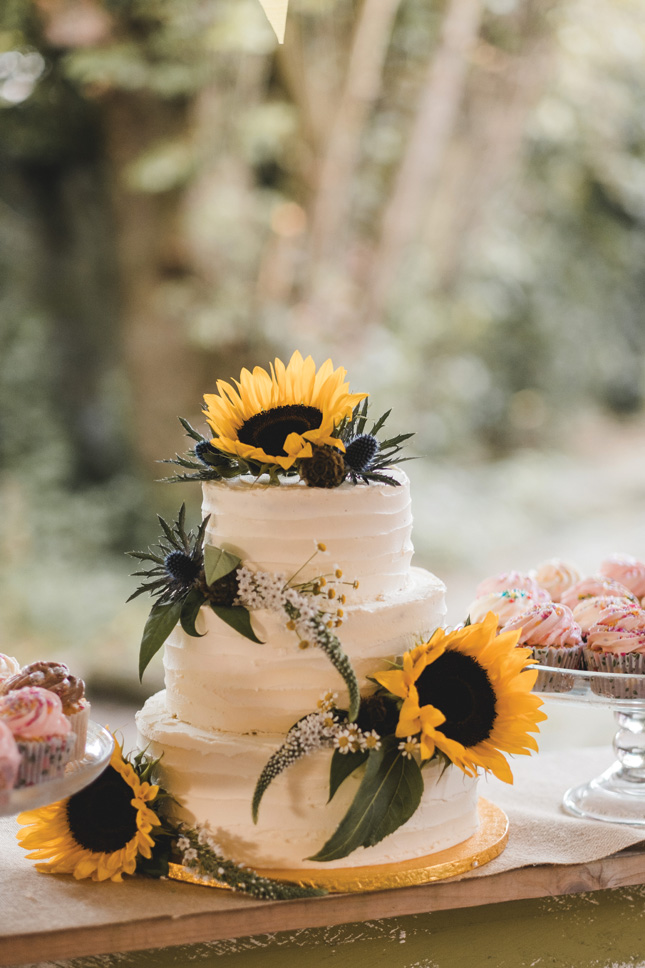 With the exception of one hiccup ("we forgot to tell one of our readers that she had a reading until she was called up during the ceremony!"), Ciara and Paula's day flew by in a whirl of epic dance moves, alcoholic slushies, and laughter.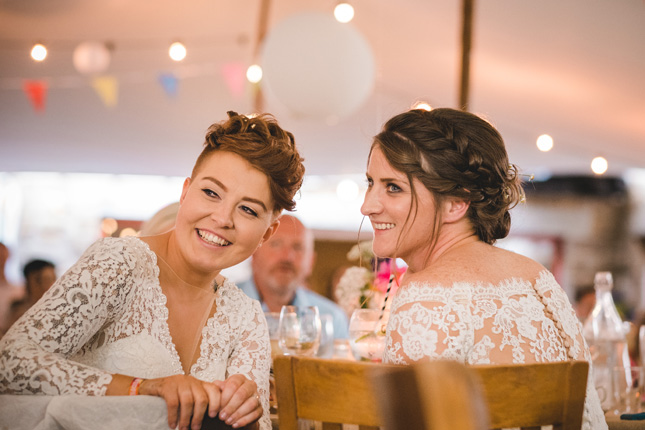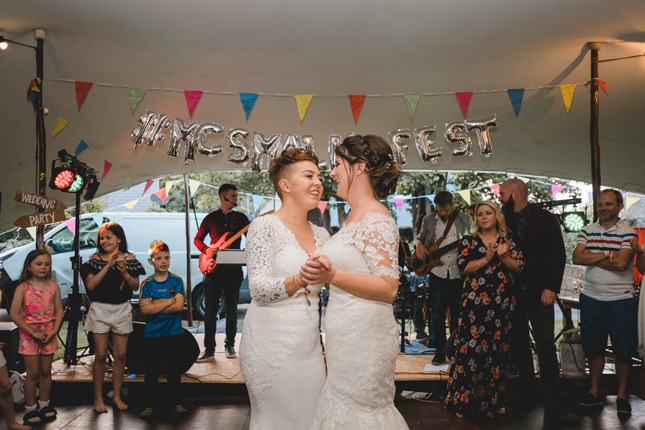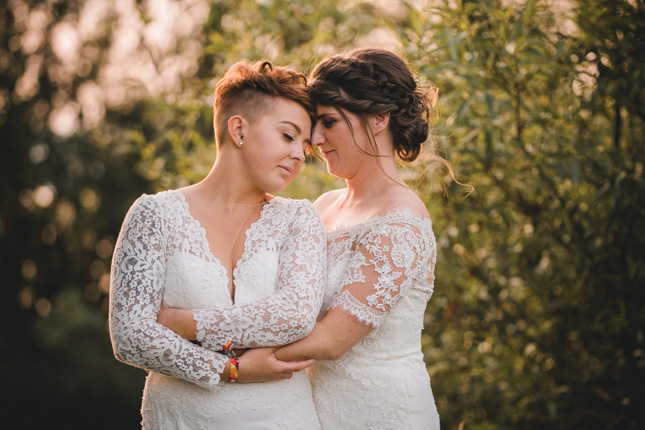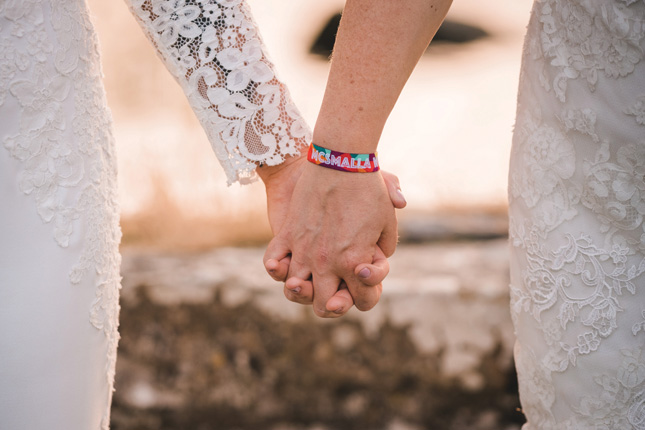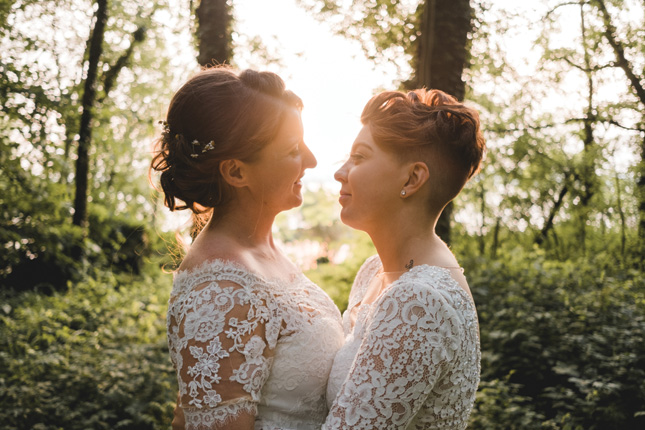 So now that they've been there and done that do they have any advice to give nearly-weds? "Don't get carried away by trying to have everything or do everything you can imagine. Keep things simple. Decide what would represent you both as a couple and go with that!"