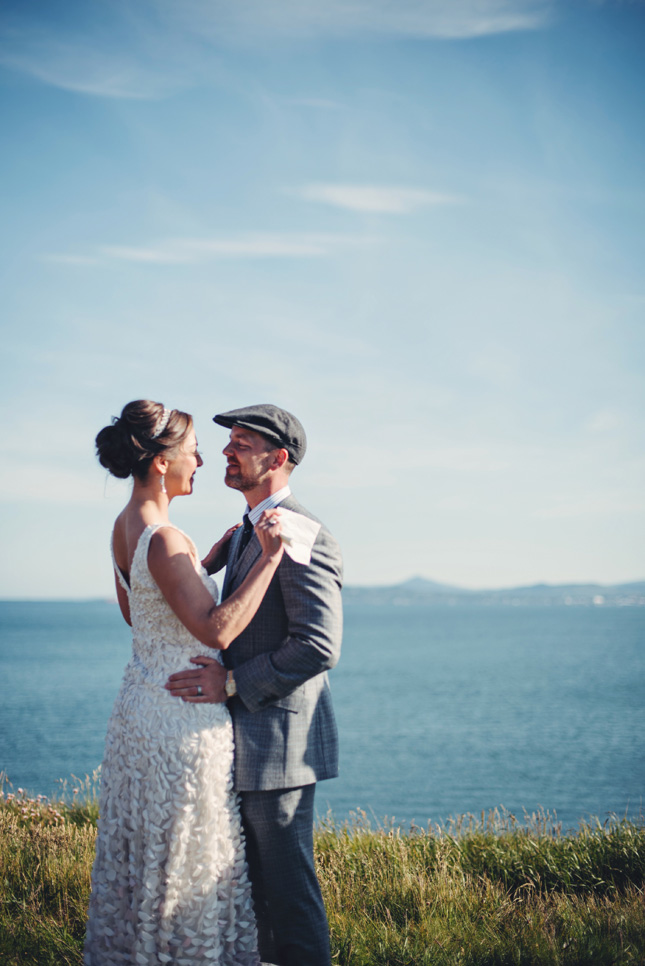 US couple Heather and Brett met on Match.com. After two months and thousands of texts, they eventually met for lunch, which turned into three hours of laughing, and another date.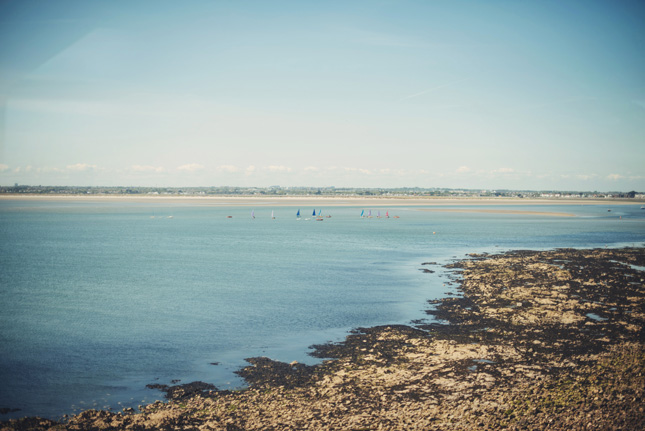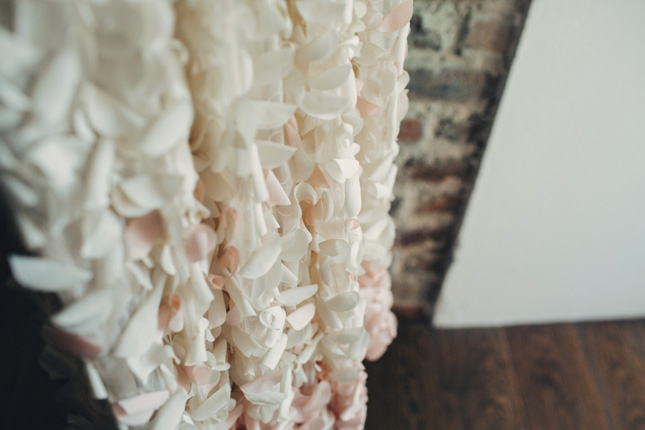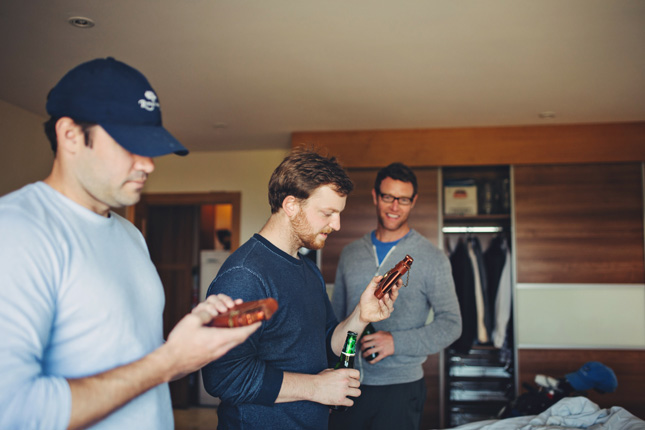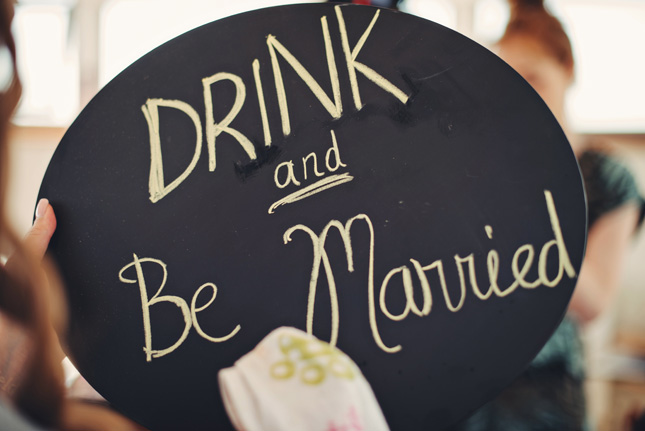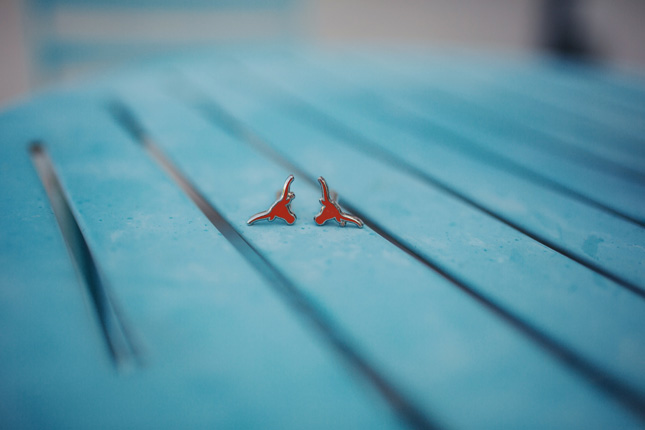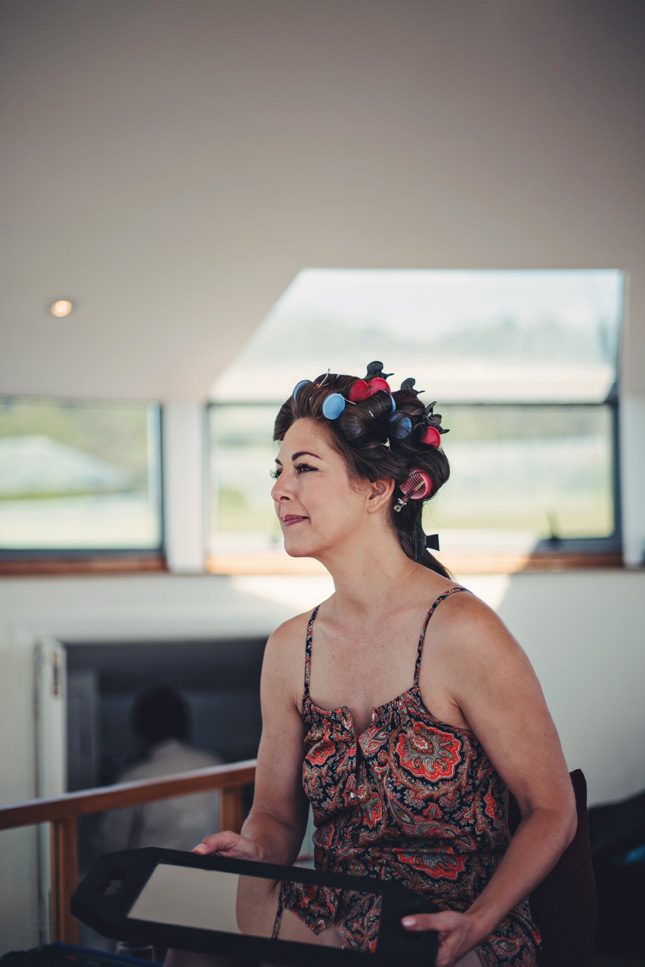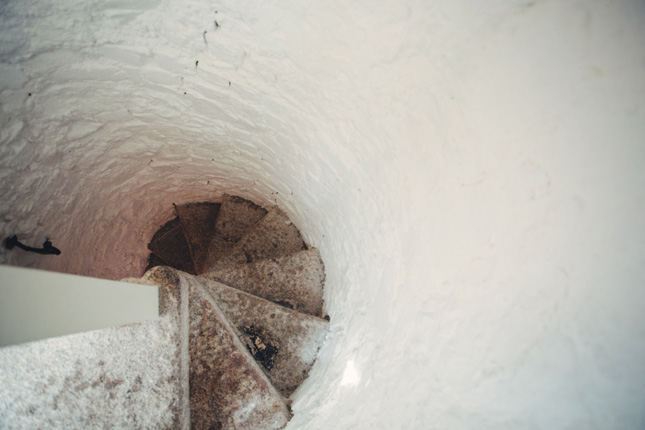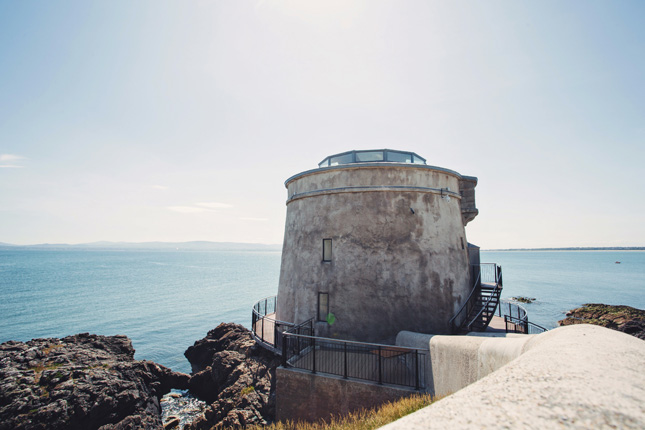 The proposal came on a trip to the sea – a running theme in their love story. "We rented a place on an ocean-side cliff in Big Sur, Texas where we could drink wine and watch the sea for days. We went on a hike and as I was staring out at the view, I turned around and there was Brett, on one knee saying plenty of sweet words that I don't even remember now," Heather laughs.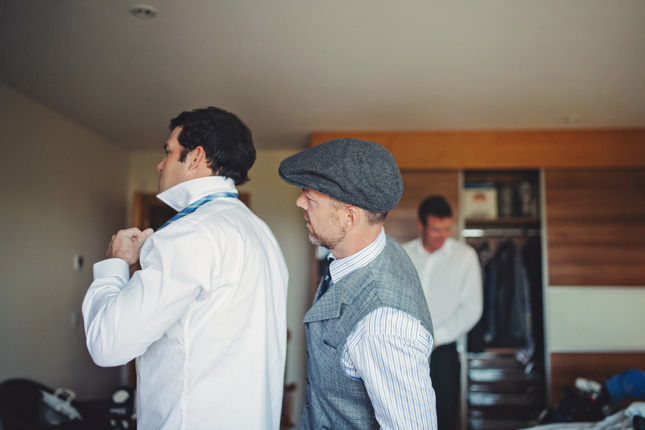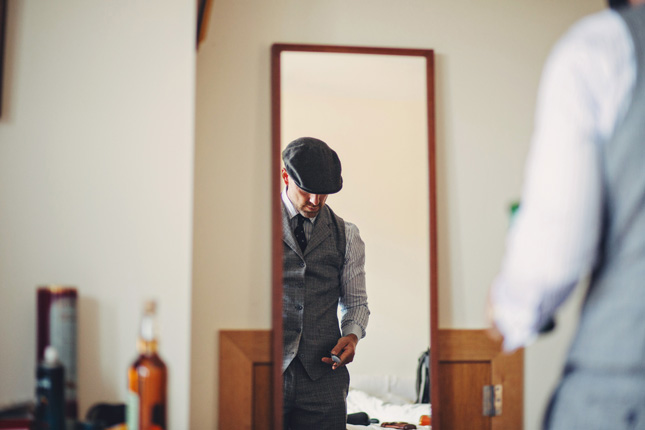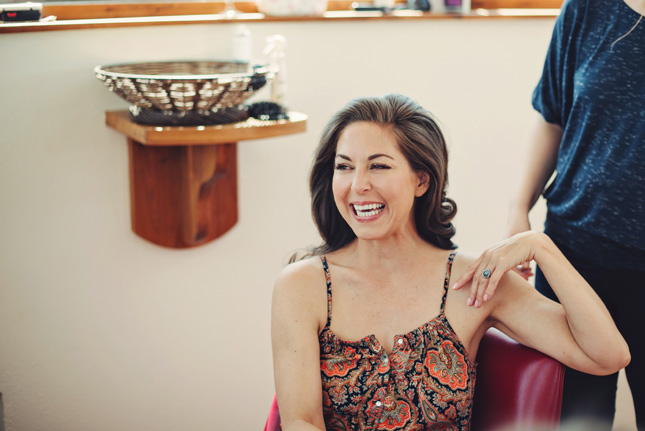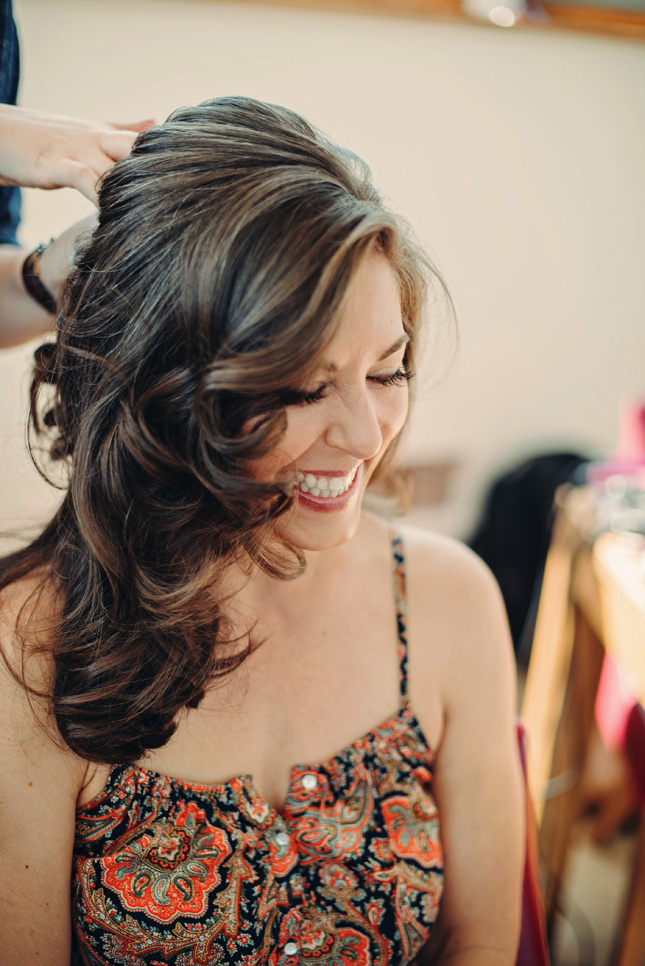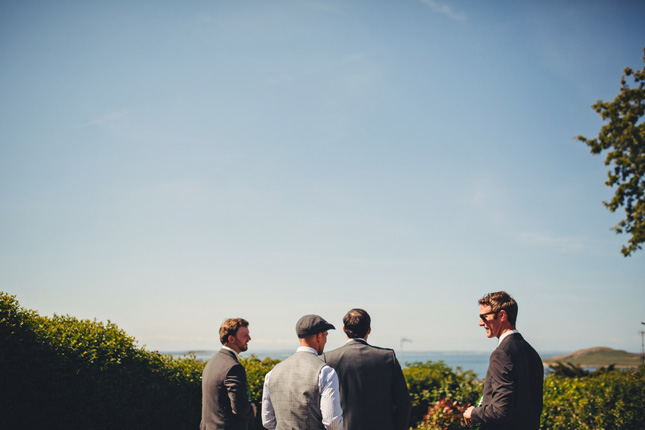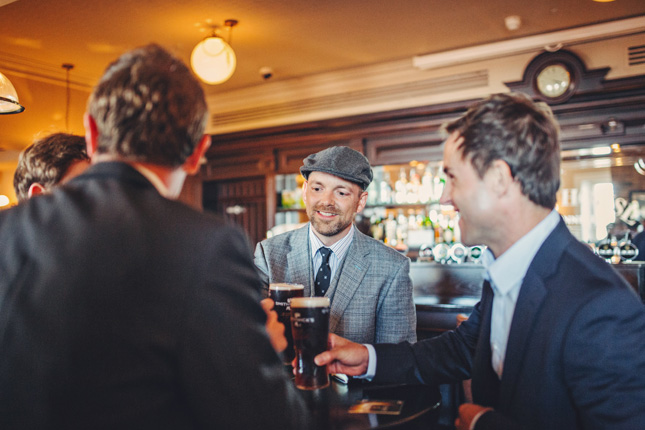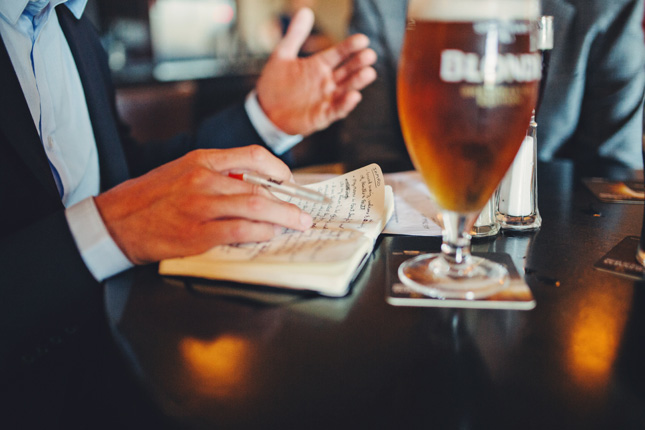 They took their first big trip after six months together, to Ireland. During their stay they set off on the train from Dublin to Howth to do the Coastal Walk. "With coffee in hand, we went on our walk and about six hours and a lot of rain later, we emerged from a wrong turn on the trail and landed at The Bloody Stream, soaking wet, cold, and still laughing with and at each other," Heather remembers. "Howth has always held a special memory for us, so we decided to return to that magical place for our wedding."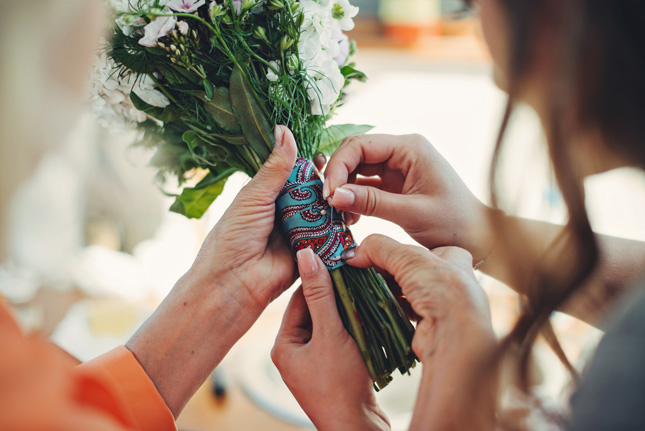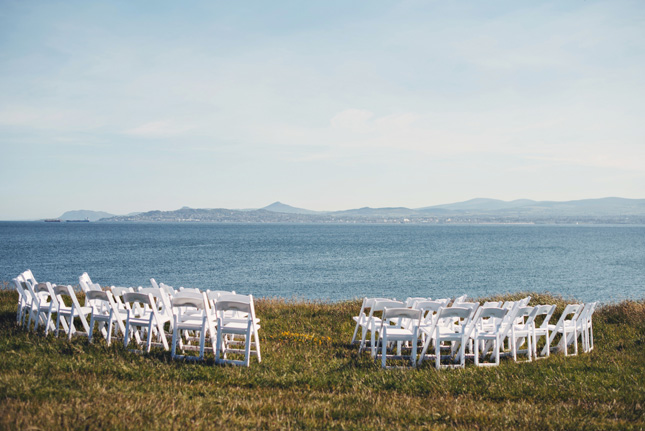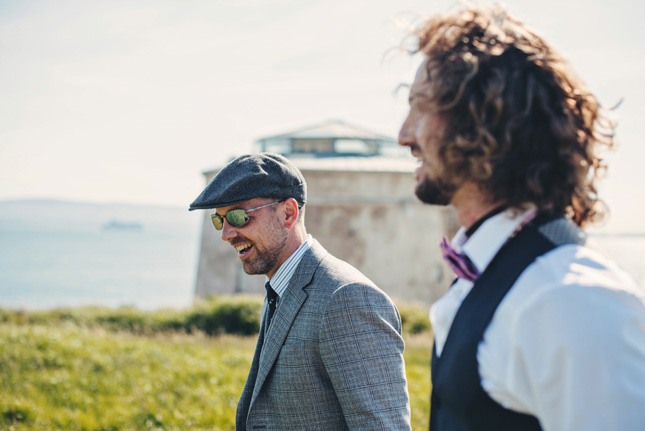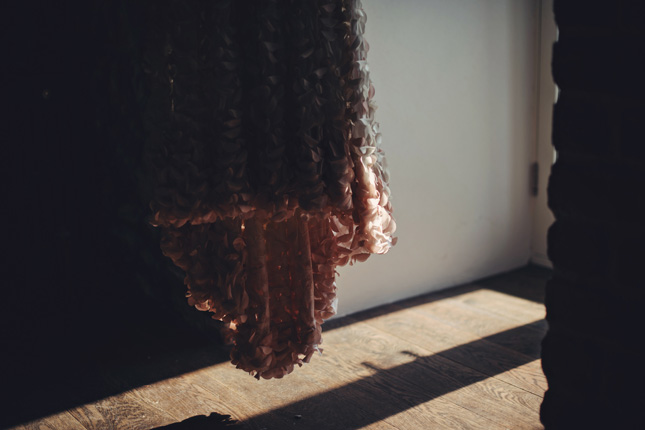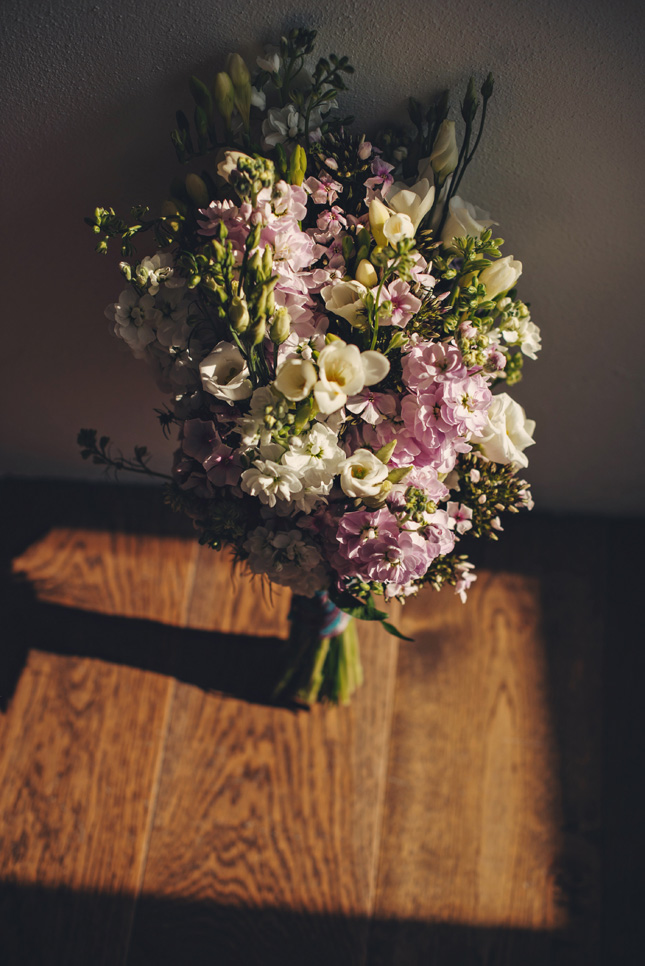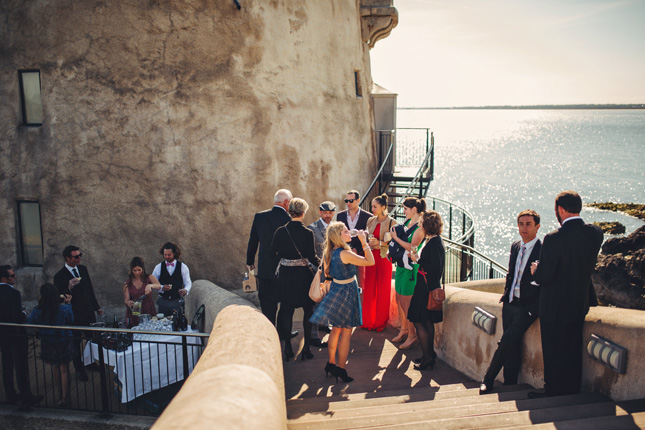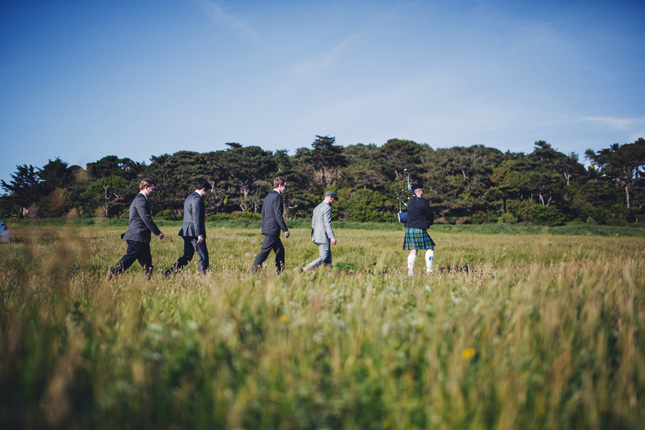 Planning a destination wedding meant they needed to keep things as simple as possible. "Coming from the States, we couldn't really drag decorations in our luggage and I didn't want to spend the money on throw-away details. The time difference made calls regarding arrangements particularly difficult so, in fact, there was very little planning," says Heather of their simple ceremony by the sea, followed by dinner at The House, Howth.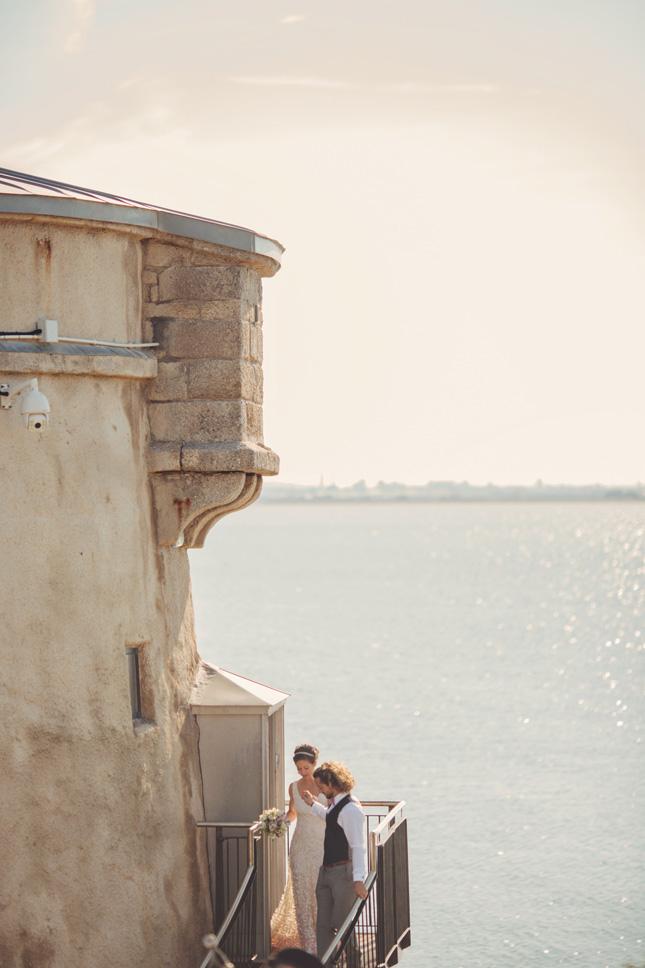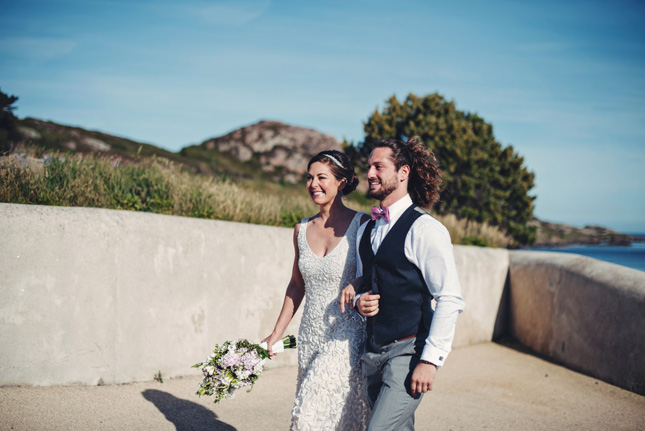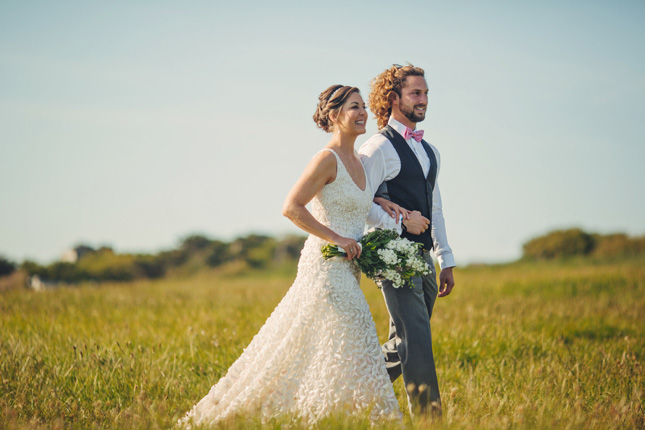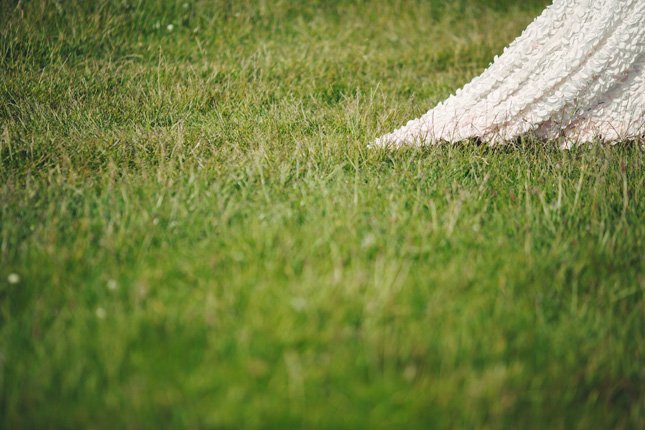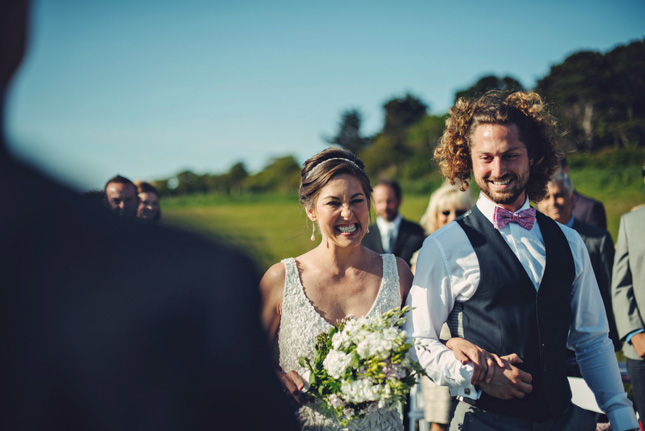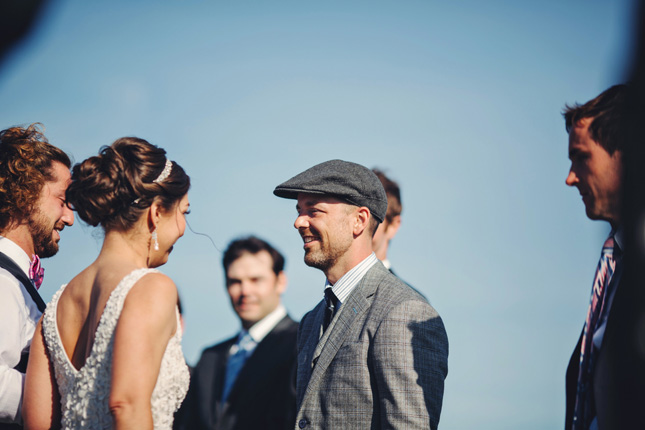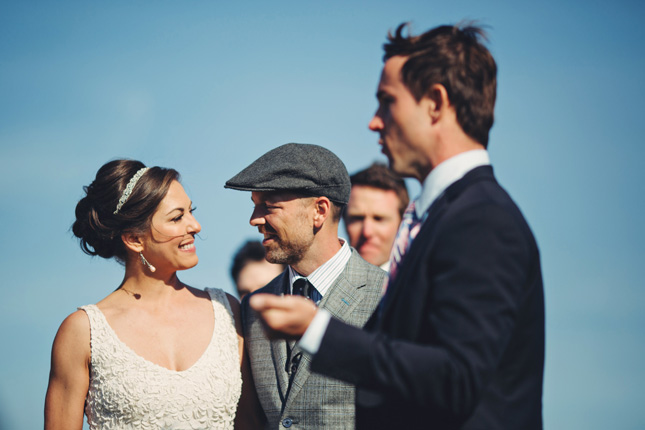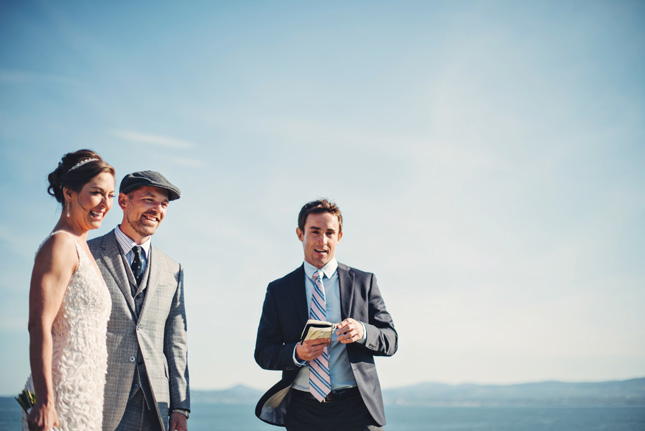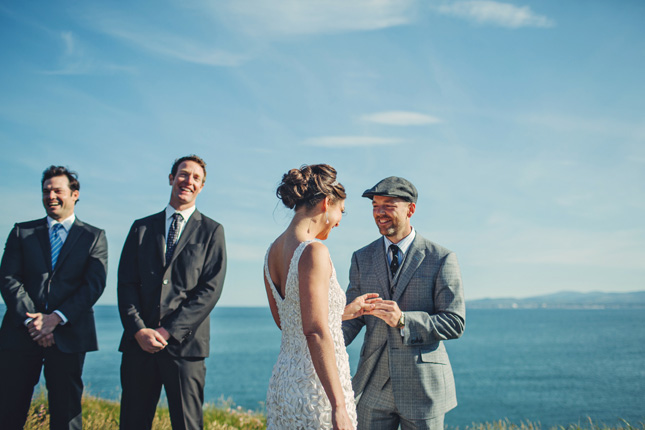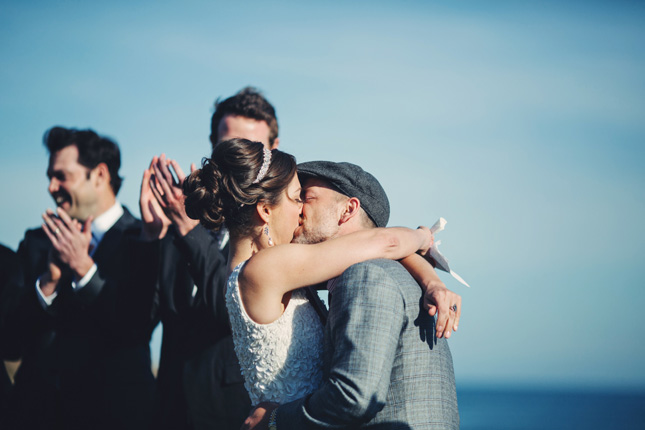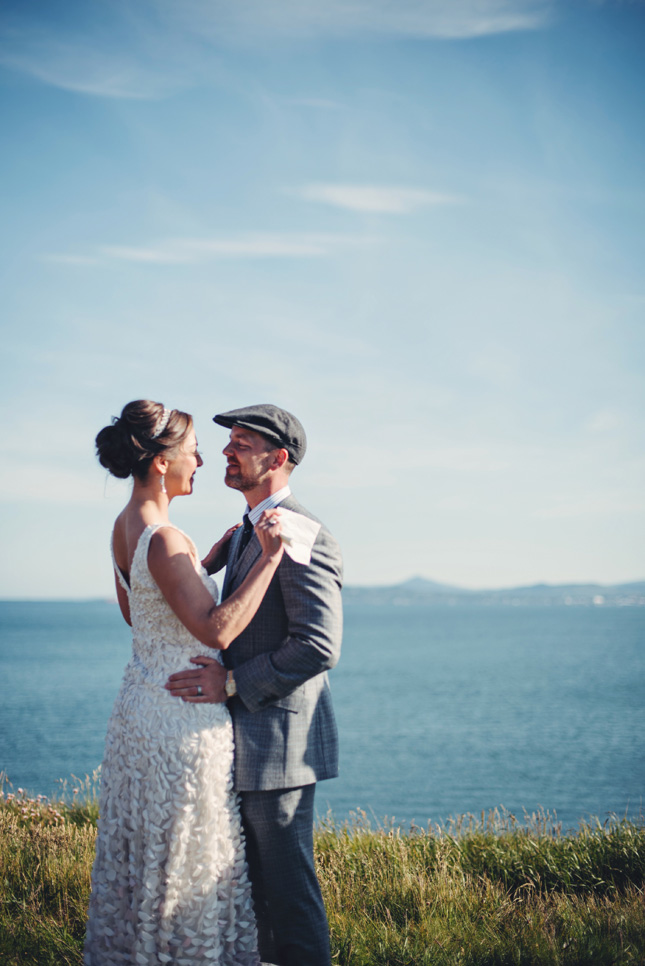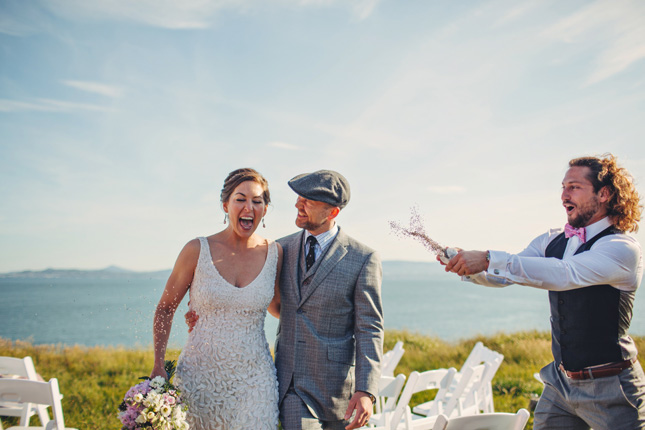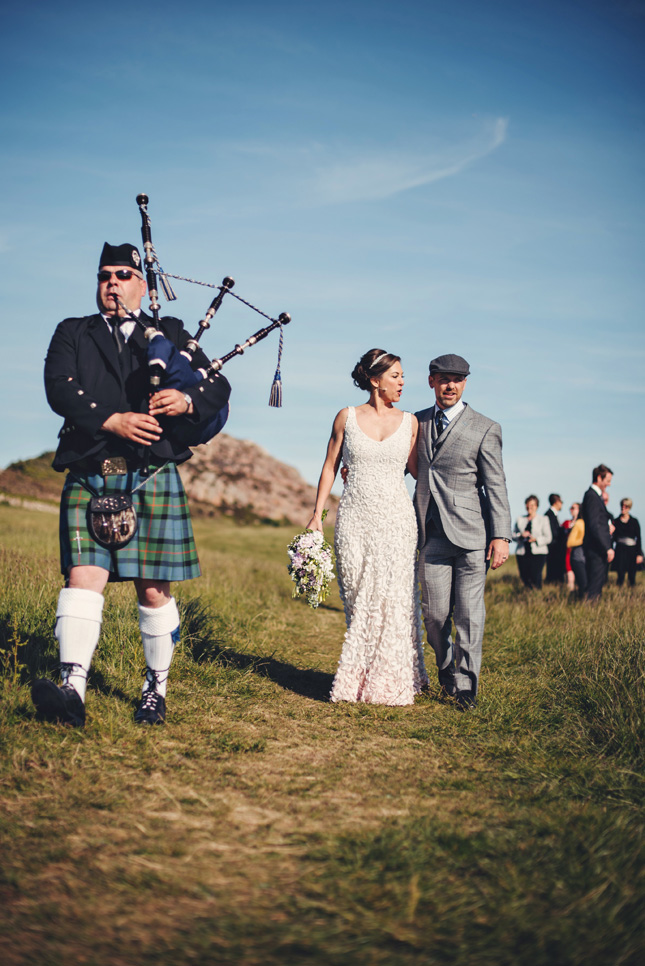 Marrying beside the water in the lands adjacent to Martello Tower in Sutton, no frills were needed to create this stunning scene. The hardest part for them was getting people to The Martello Tower and back to The House, Howth. "We hired several taxis for a few hours to pick up and wait for our guests to bring them to the reception. We managed to forget about ourselves and ended up hitching a ride to the reception with Paul and Elaine, our photographers," laughs Heather.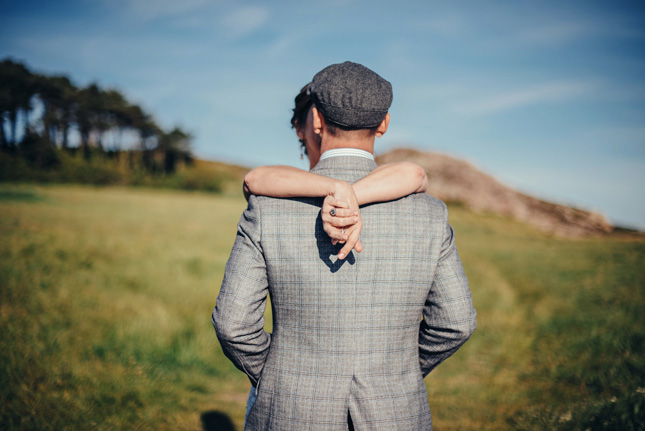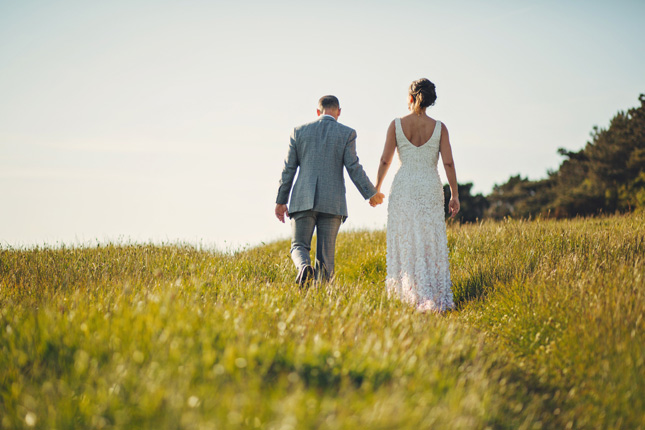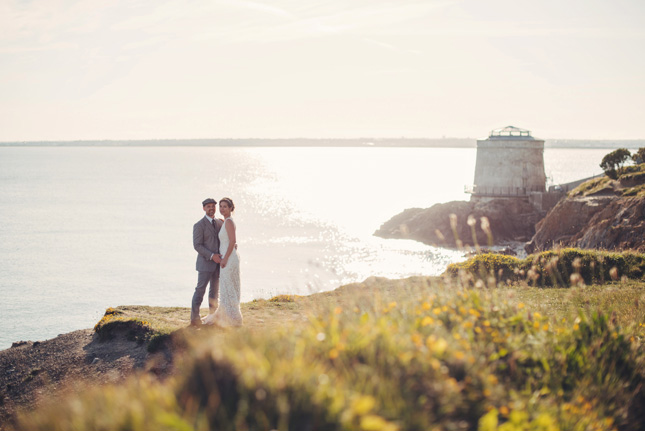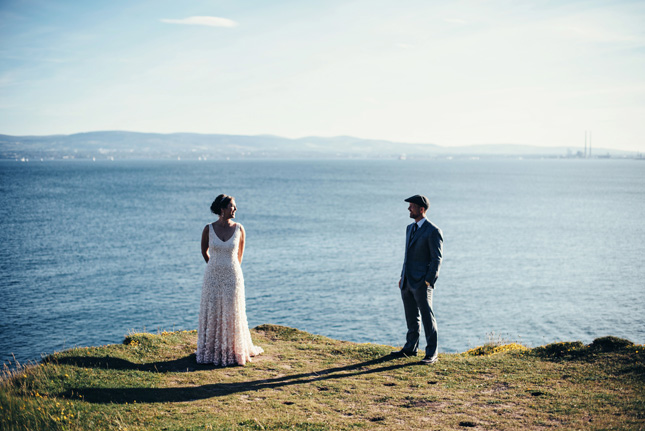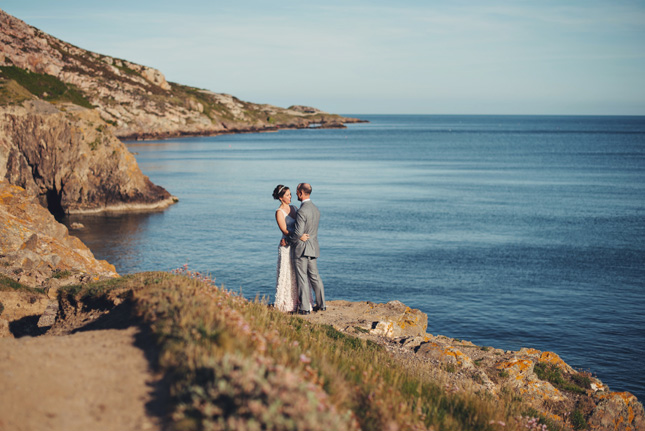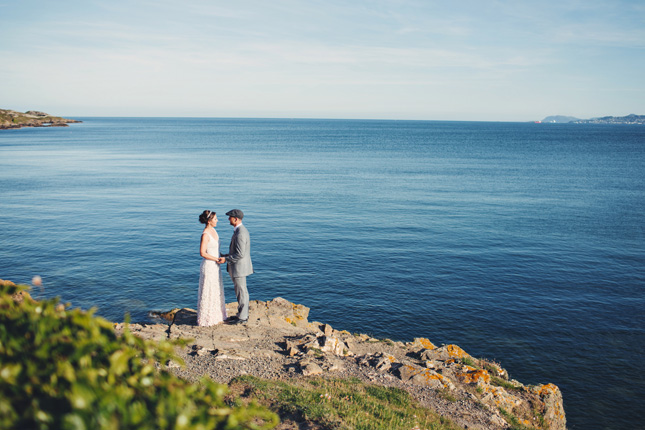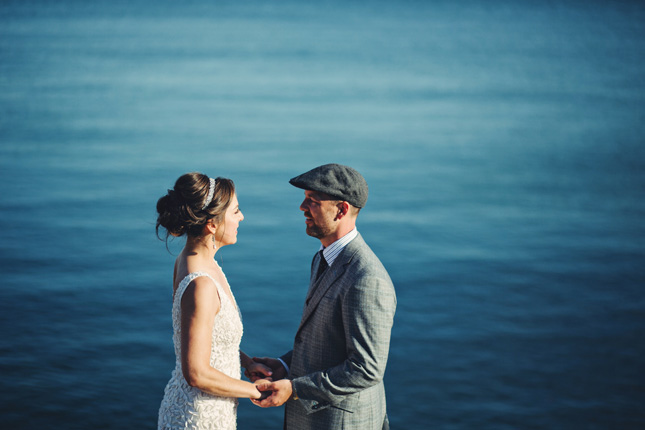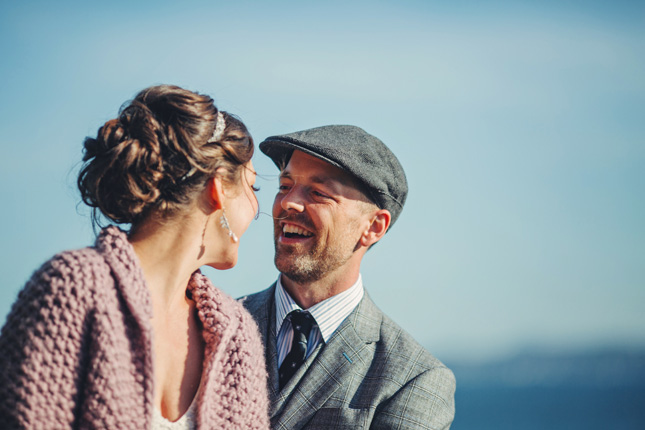 Their advice is to stay true to you. "The ceremony should be memorable and unique to you also, people will remember the laughter and love shared on your wedding day, long after the details of flowers and candles and whatnot. Spend money on making memories, not on ribbons and trifles."