Every Horetown House wedding we see is beyond gorgeous due to the expert styling of the venue. However, Lynsey and Senan's wedding really took our breath away! The enlisted the help of Lou and Louie of The Lous to capture the day, perfectly. Senan is one of the lads behind online sensations, The Fupin' Eejits comedy sketch group. We bet their speeches were a hoot and a half!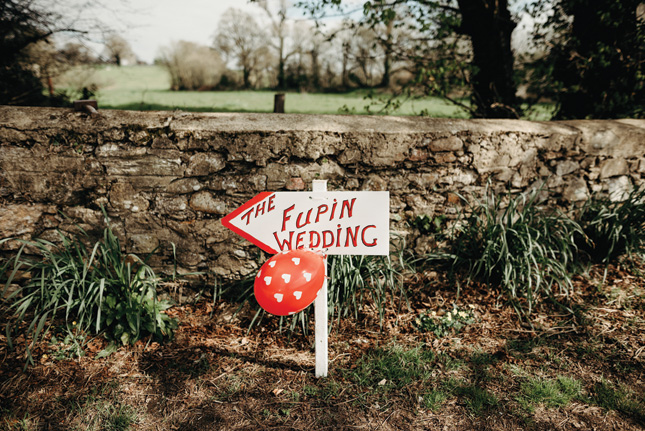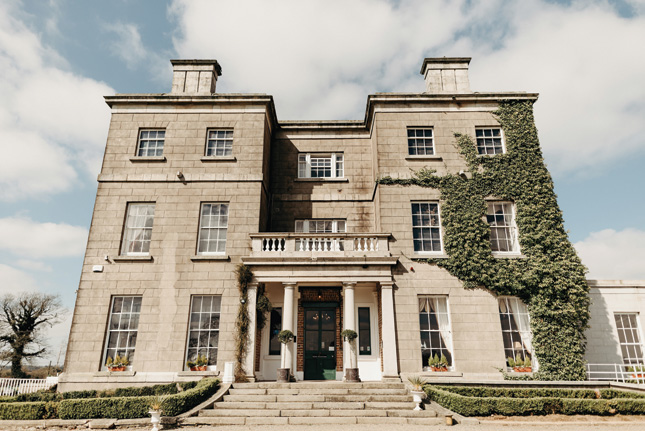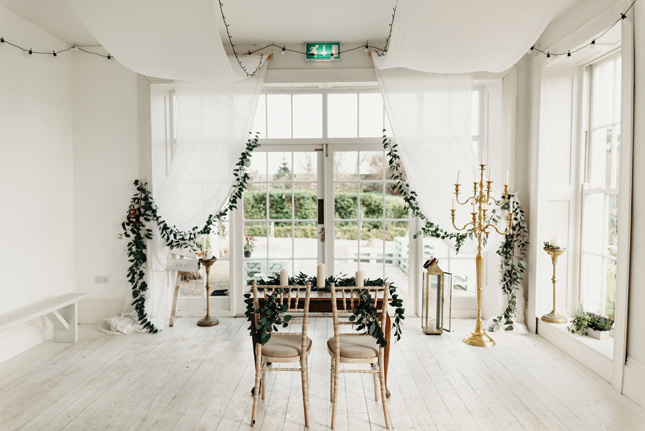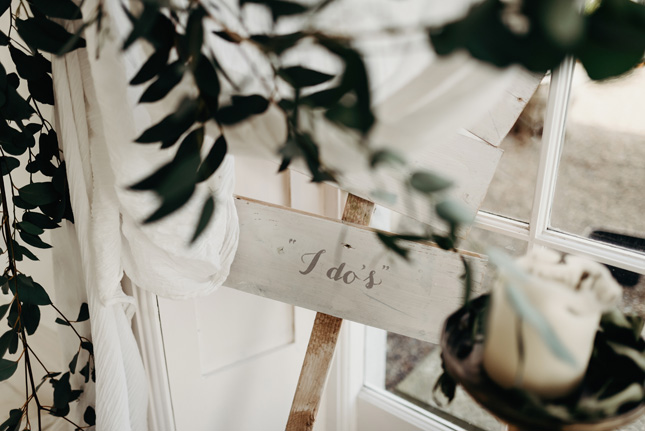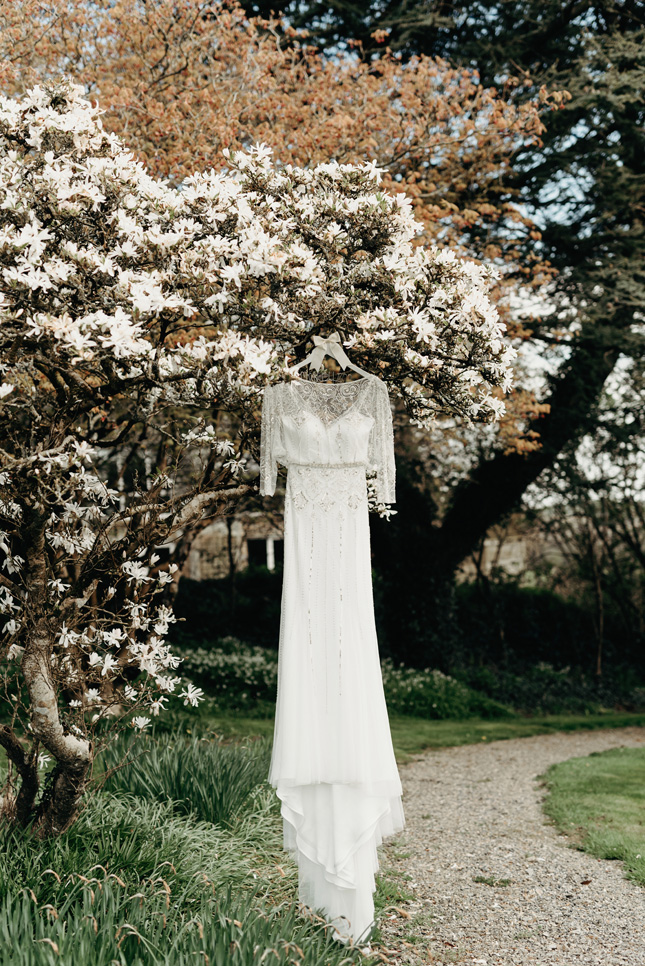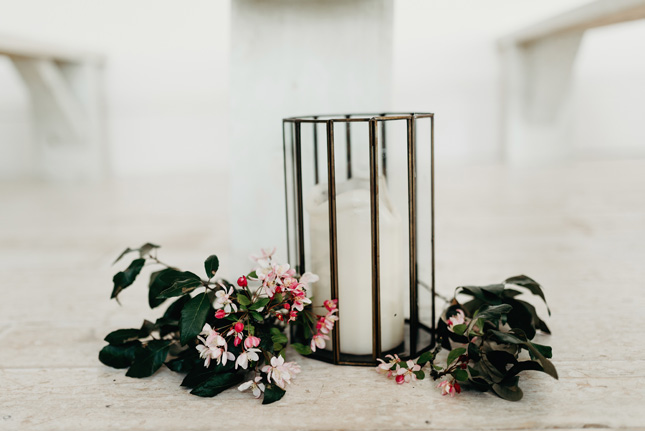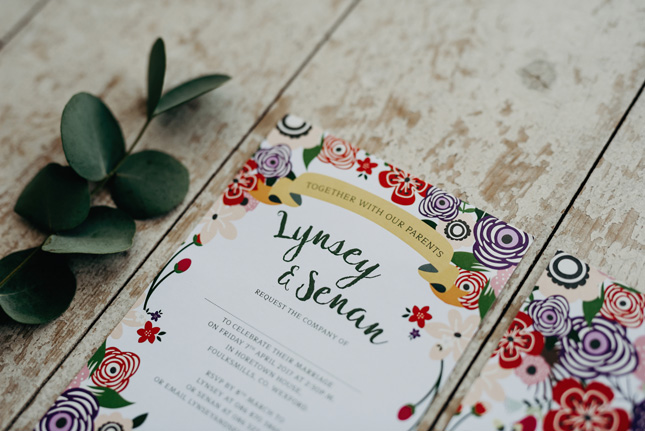 Believe it or not, Lynsey and Senan met because of a Tracker bar. "Sounds weird, I know, but this was the first time that we spoke to each other. Senan was attempting to buy his breakfast from a vending machine in college, but unfortunately, it got stuck. Several kicks and profanities later, he turned around, and smiled at me," laughs Lynsey. Thanks to the power of social media, (i.e. Bebo) we finally got chatting. We officially became an item on our return to college for our second year," she continues. (Unbeknownst to them, they both gifted each other a Tracker bar, on the morning of the wedding as a nod to their first meeting. Could these two be any more adorable?!)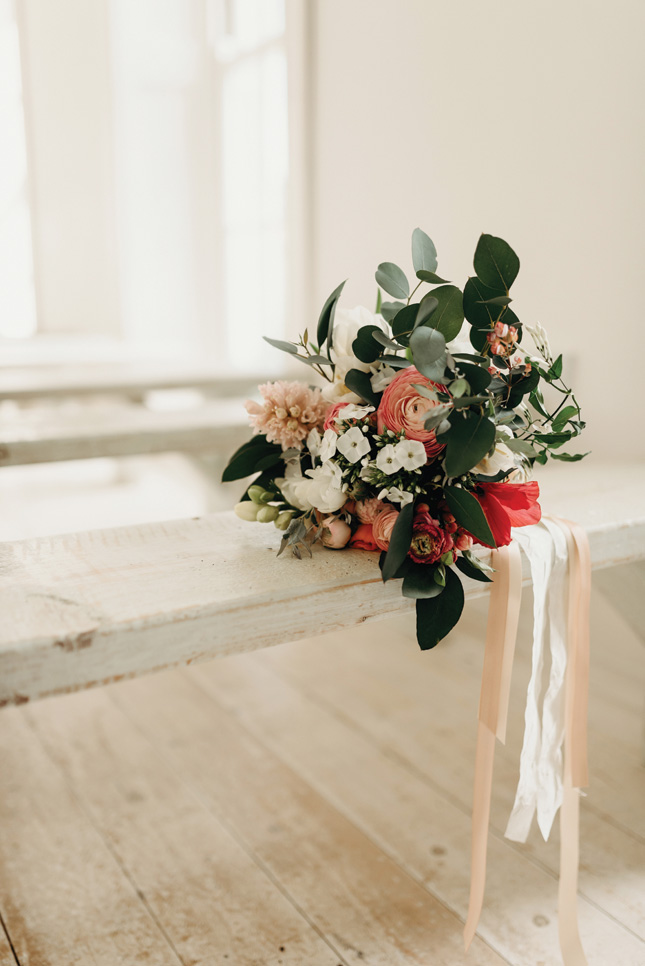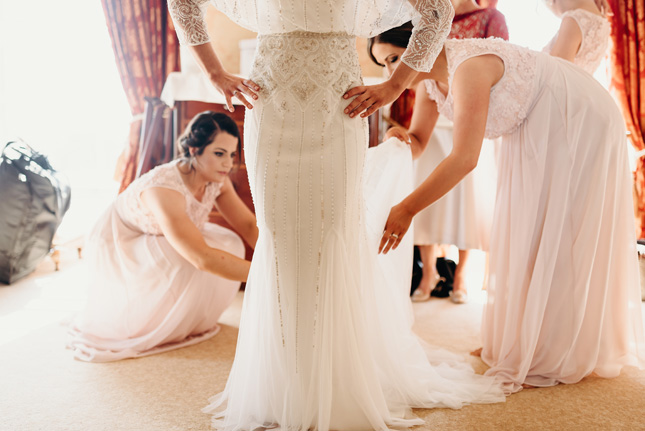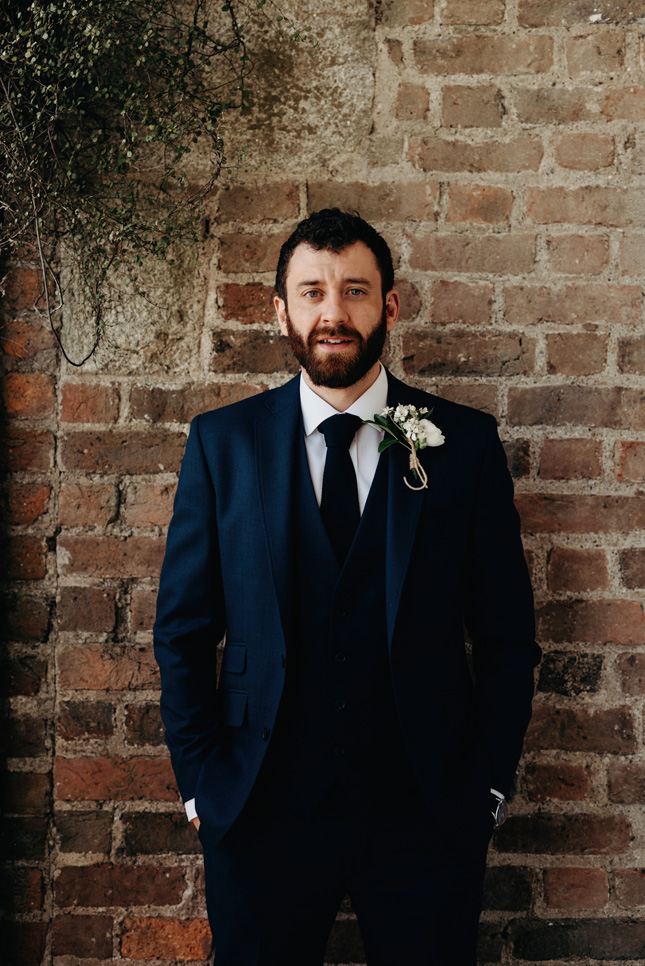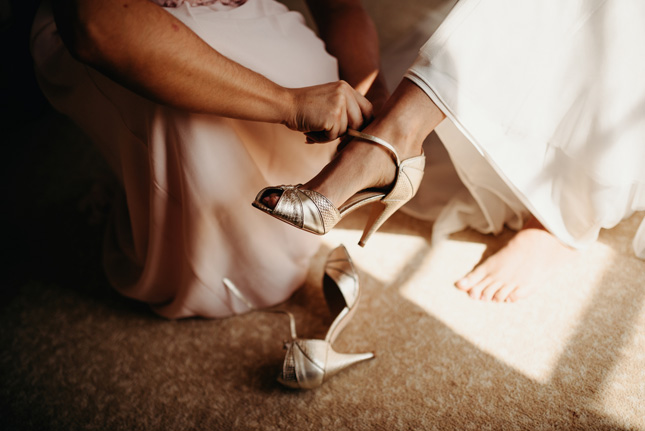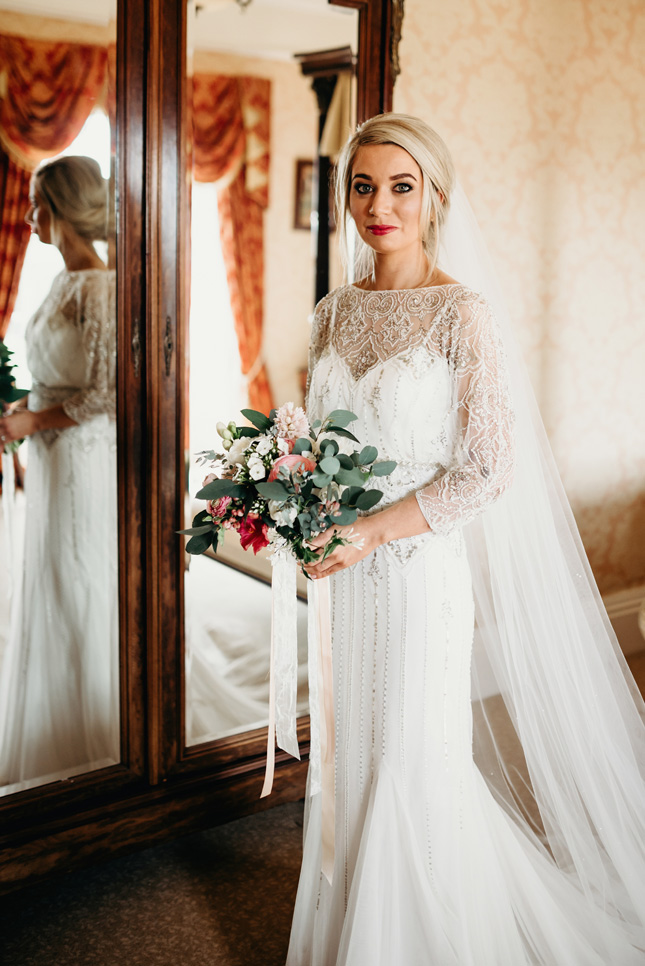 The couple love travelling, and in particular, New York, so it's no surprise that this was the location for the proposal. "The night before my 28th birthday, Bryant Park had been doing a sound check for a film festival that they were holding the following night. We sat at a little table in the park and watched a 1950s Looney Toons cartoon, they were showing, once it was finished, we got up and started walking through the park. We came across a large puddle and Senan told me to hop over it, which I did, and when I turned around, Senan was down on one knee holding the most beautiful ring that I had ever seen – I, of course, said yes," remembers Lynsey.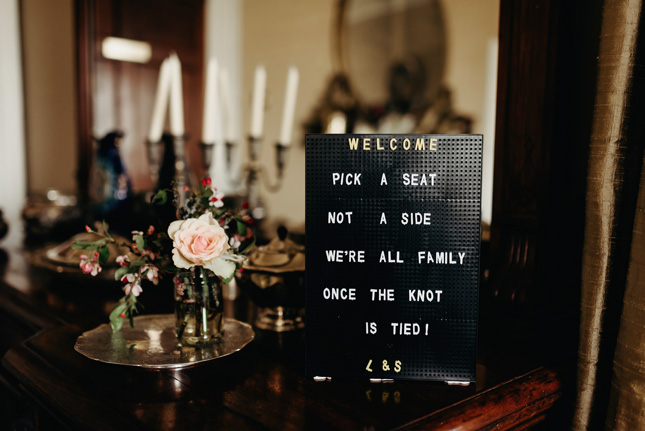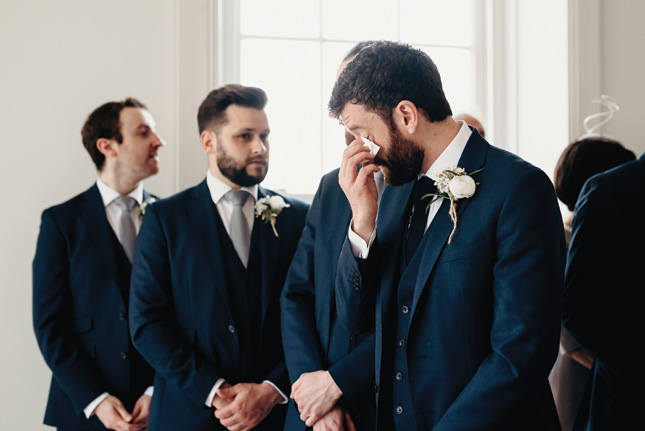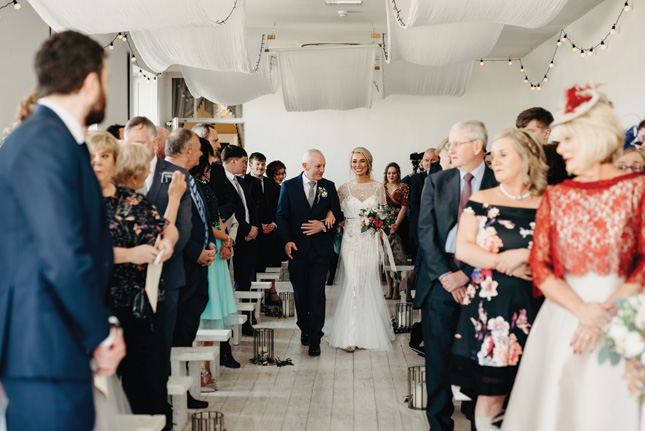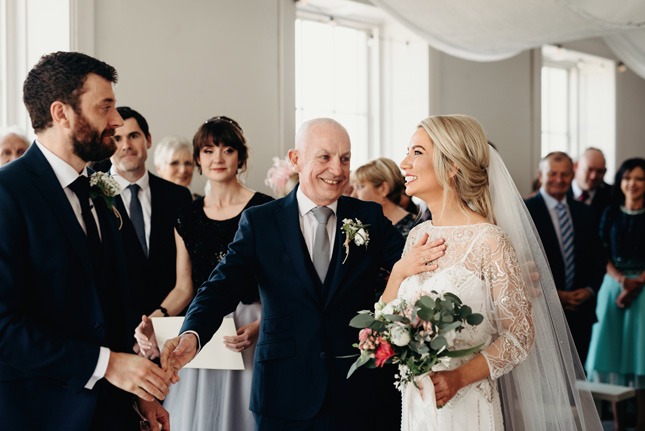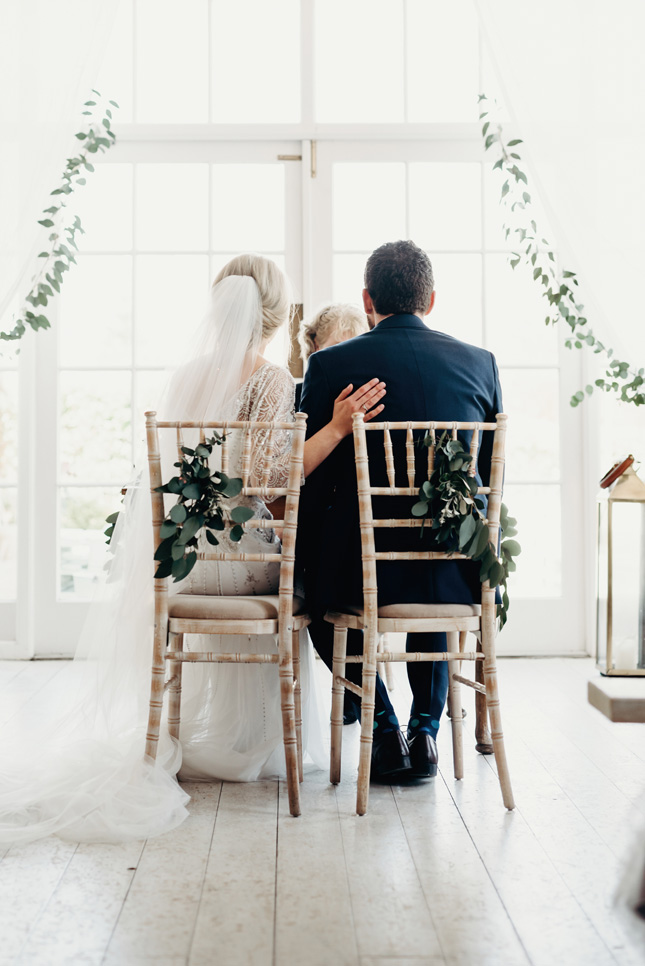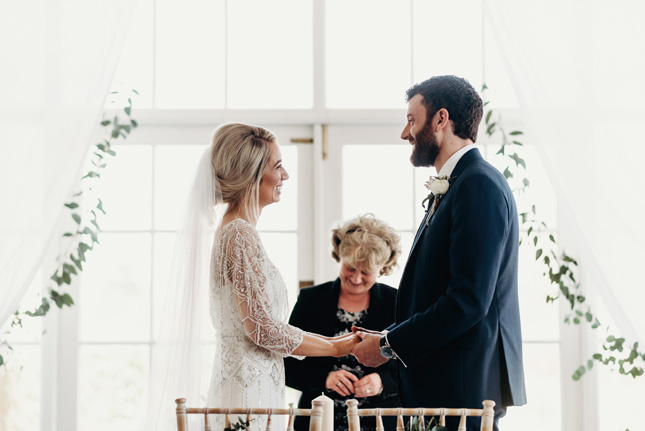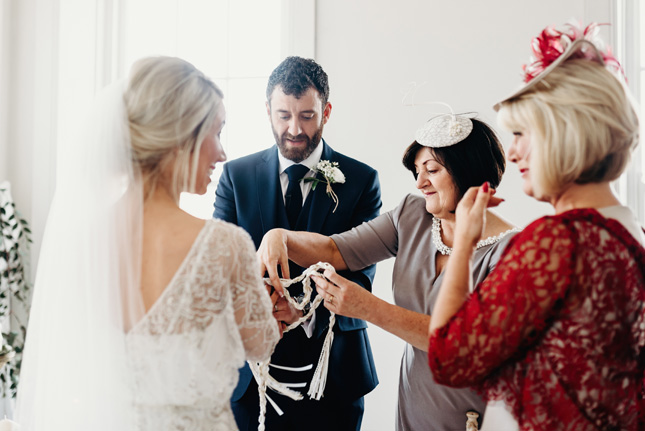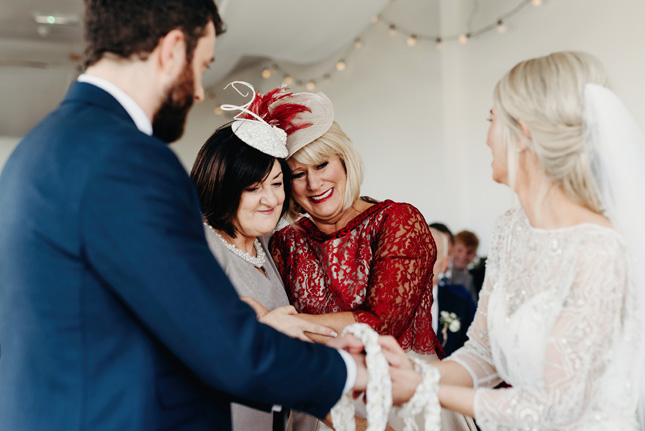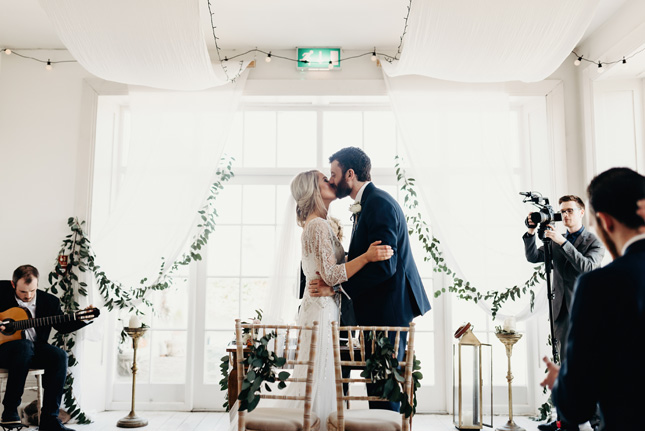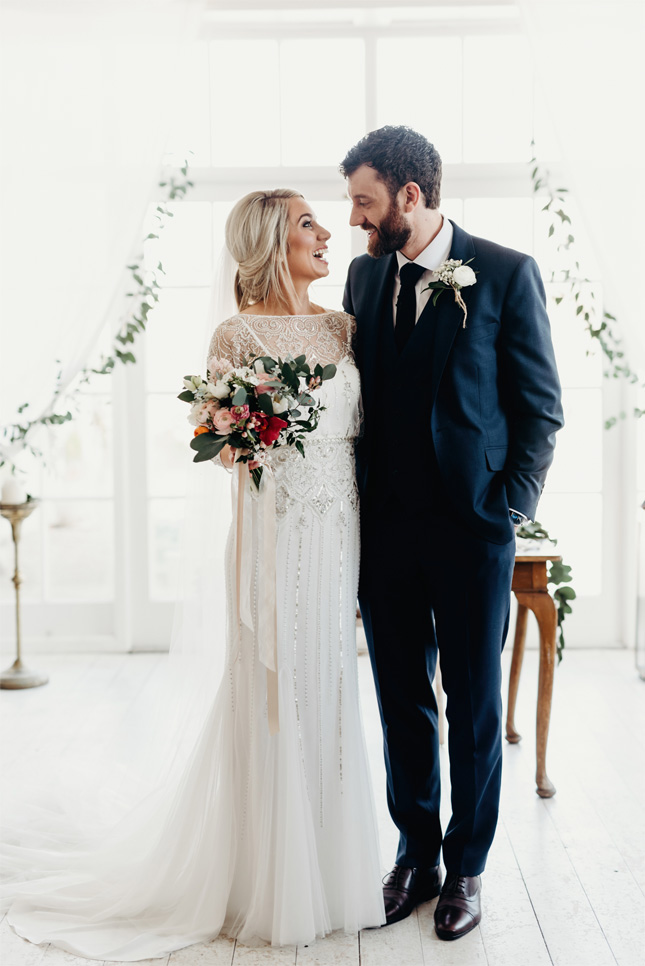 Their chosen venue was the stunning Horetown House in Wexford. "It was our dream venue and we had exclusivity for the whole weekend. From the very first moment that we drove up to the house, we knew we had to get married there. It has an old-world charm, quirky features and had the most fabulous indoor marquee, for our reception," Lynsey said.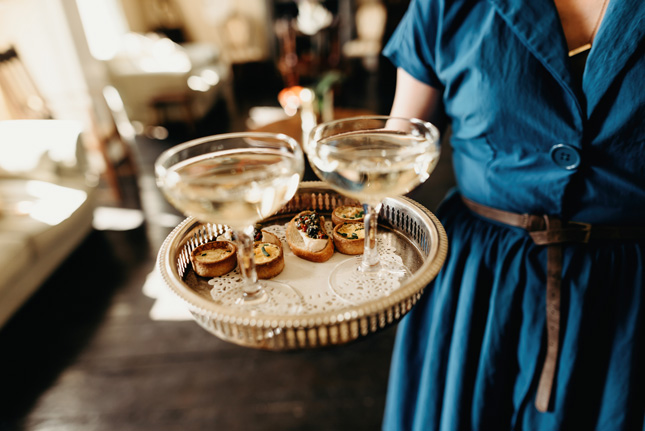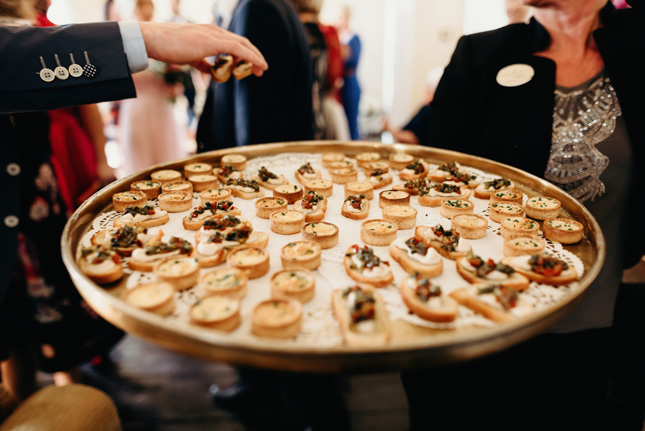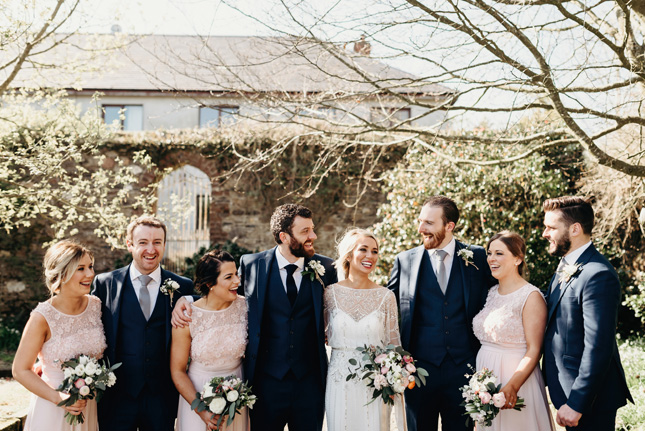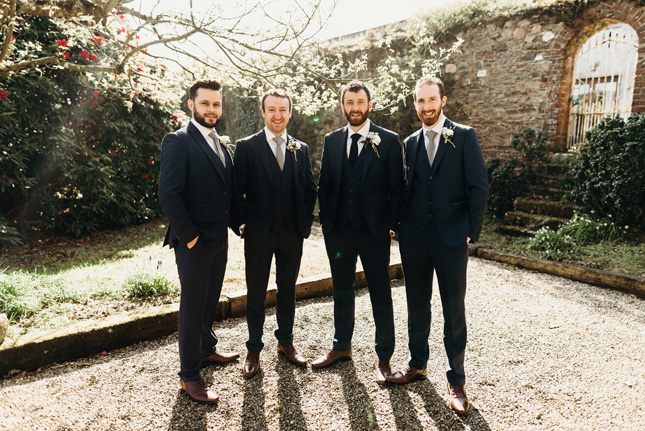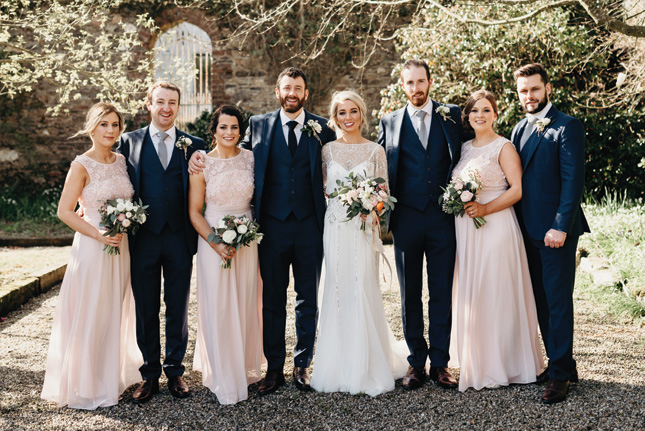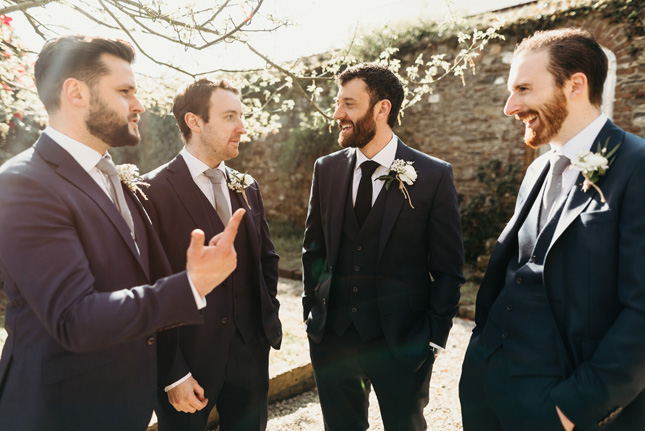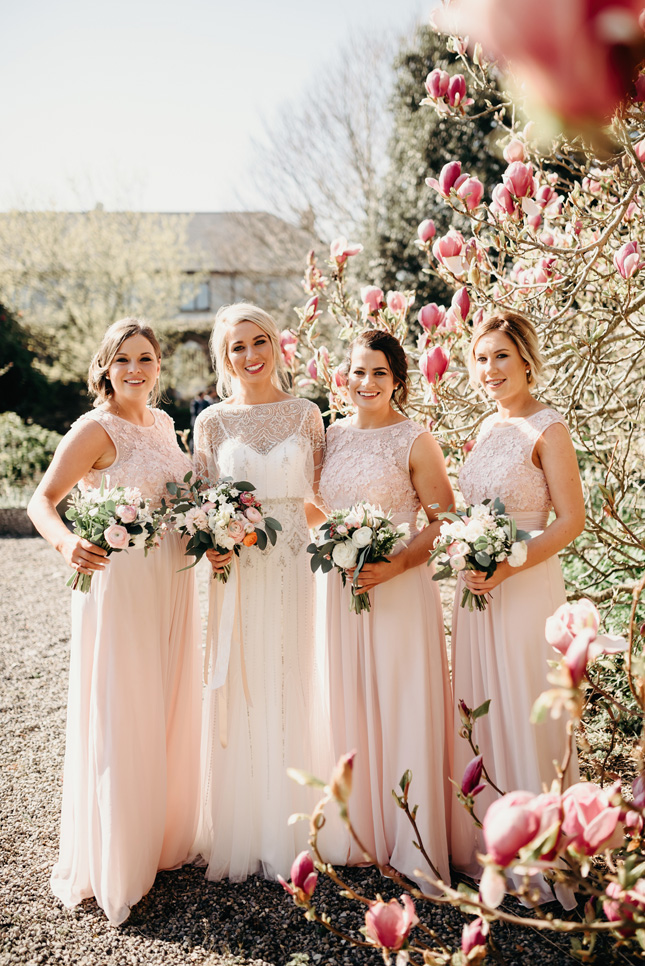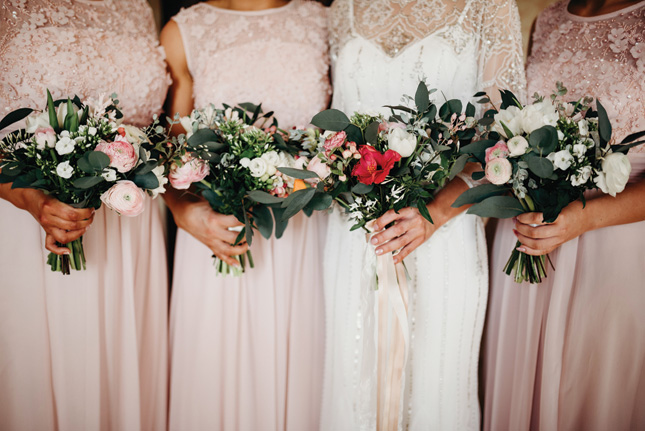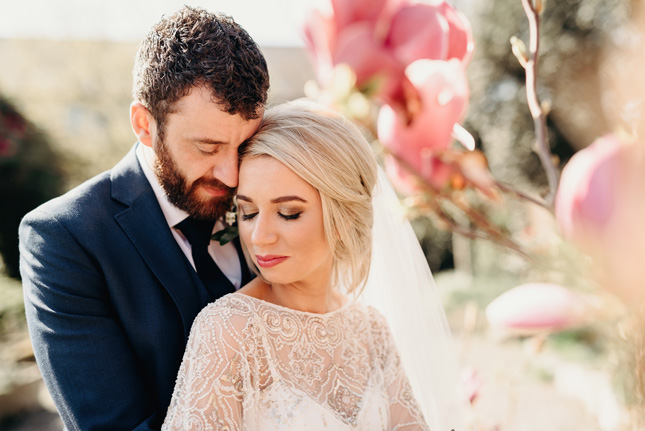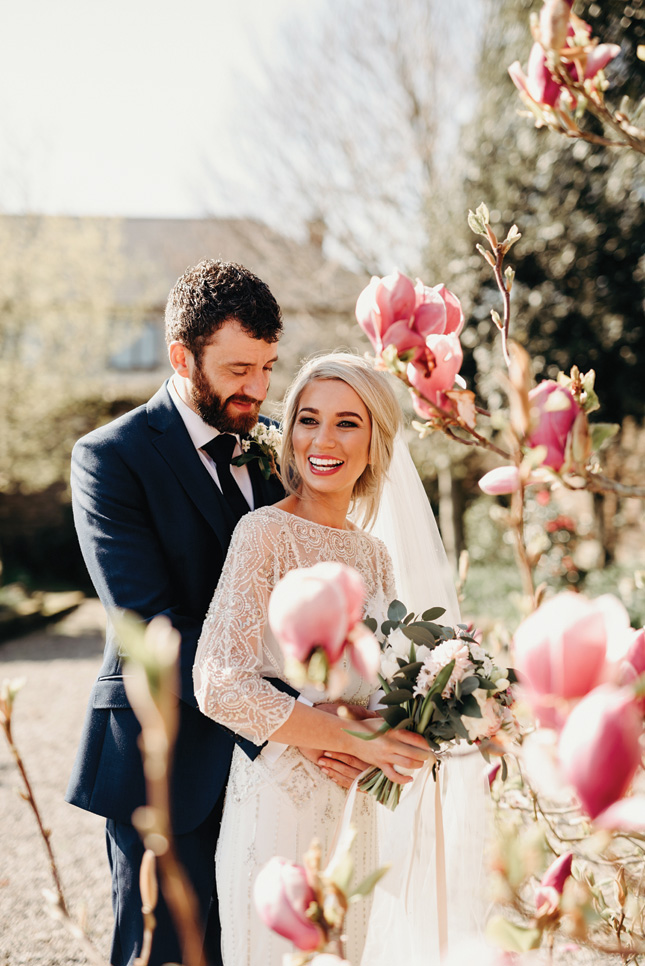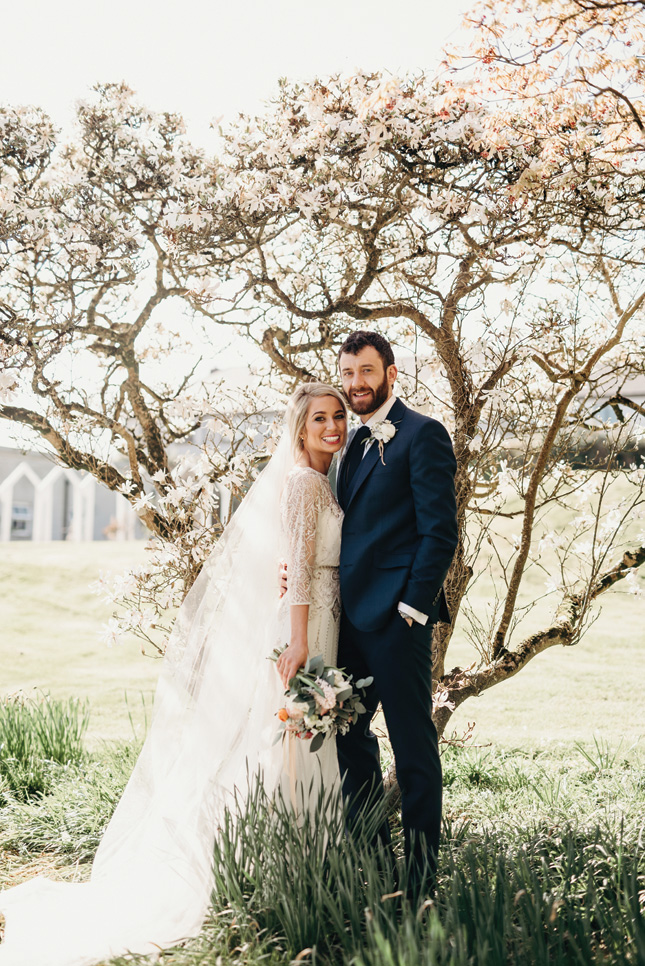 Lynsey and Senan gave themselves 22 months to plan their wedding. "It gave us plenty of time to plan at a steady pace and enjoy the whole process. We shared the planning and each took areas that were important to one another. Senan researched and made all the decisions on music, while I became obsessed with all things cakes and flowers. We had mini celebrations when we made a decision or booked a supplier, and we would thoroughly recommend popping a bottle of Champagne at these times," Lynsey laughs.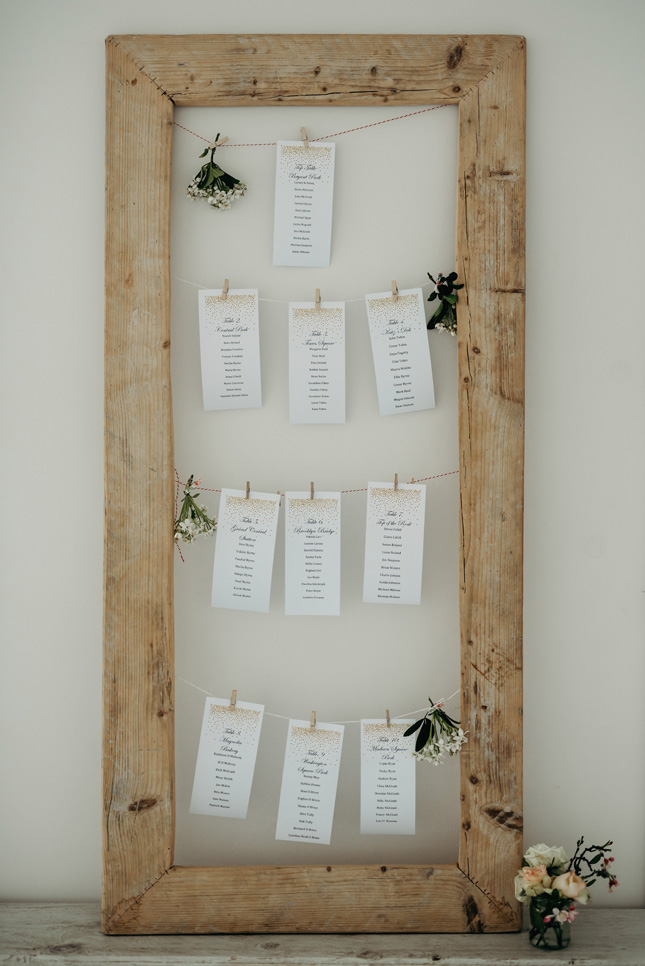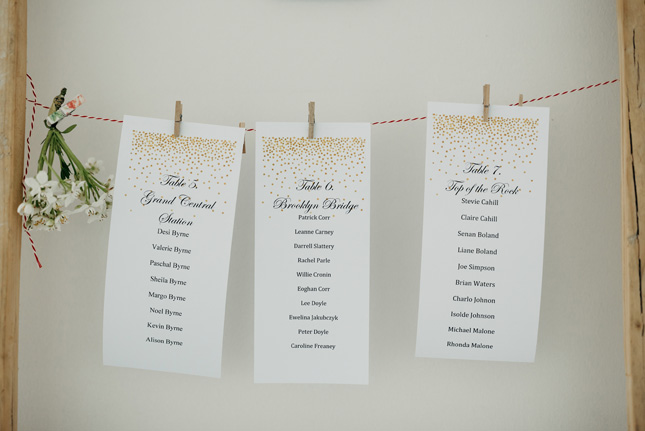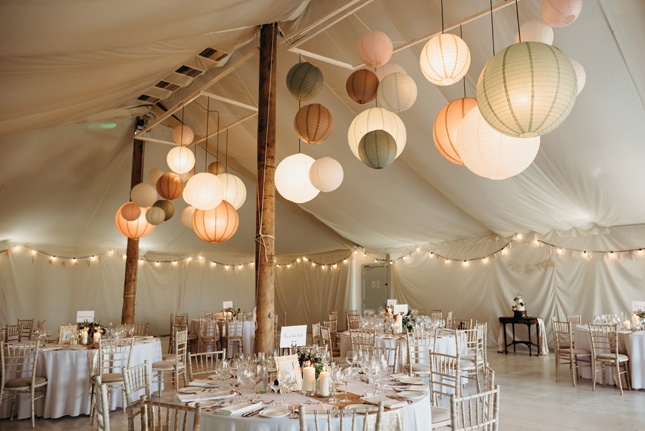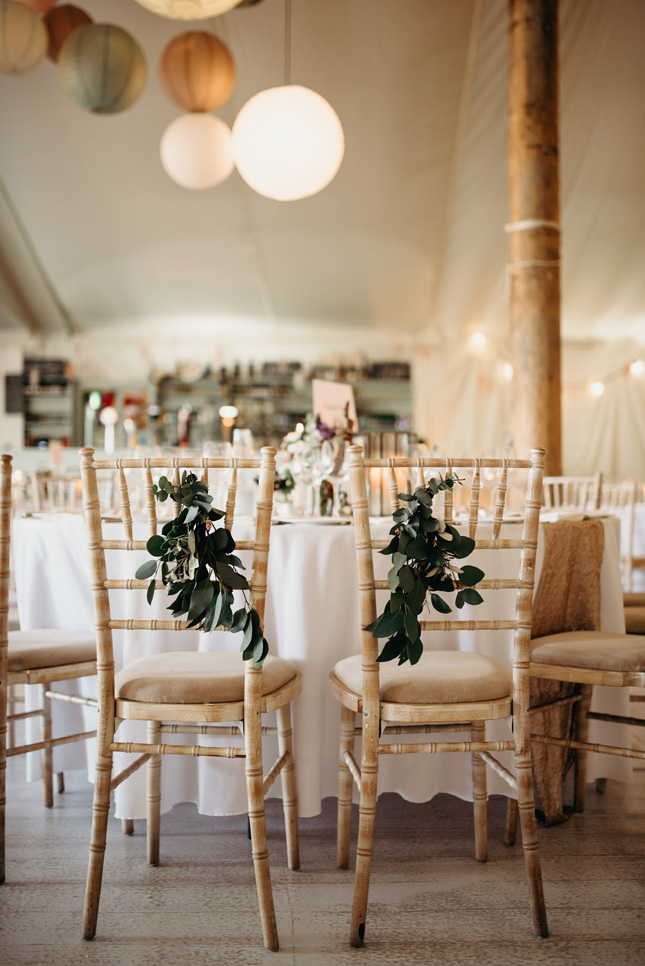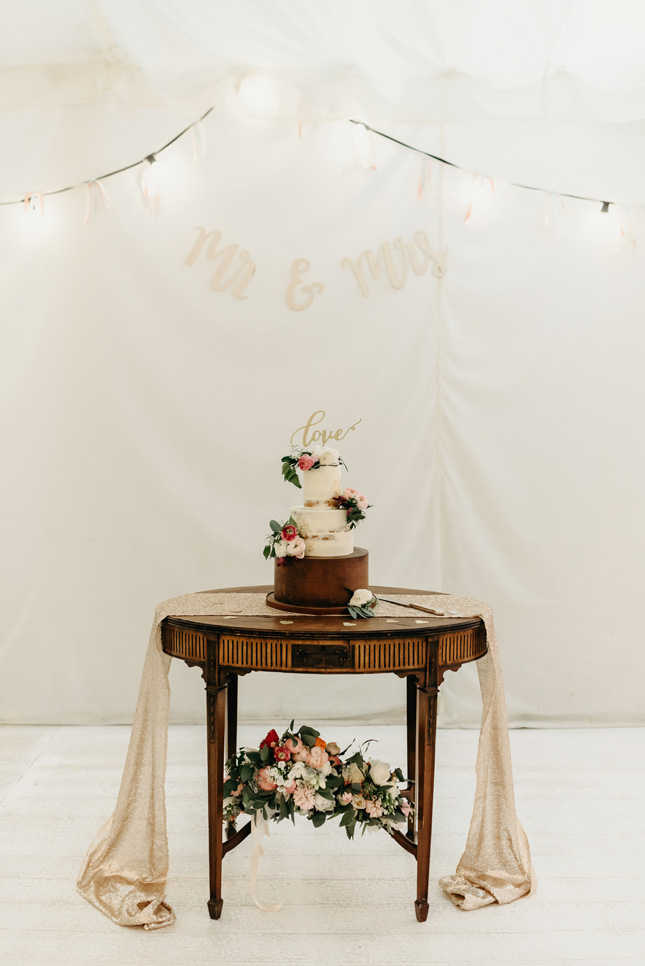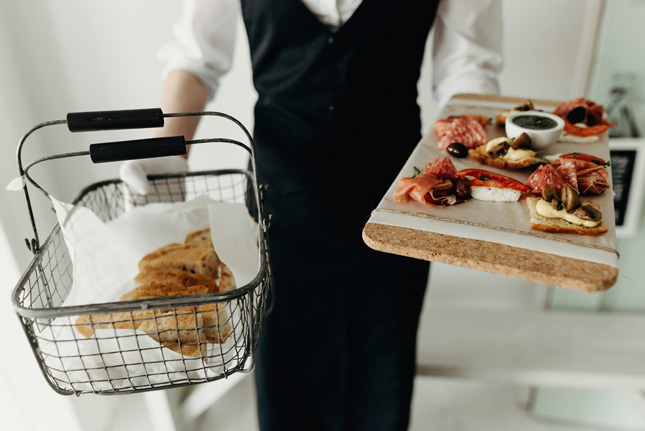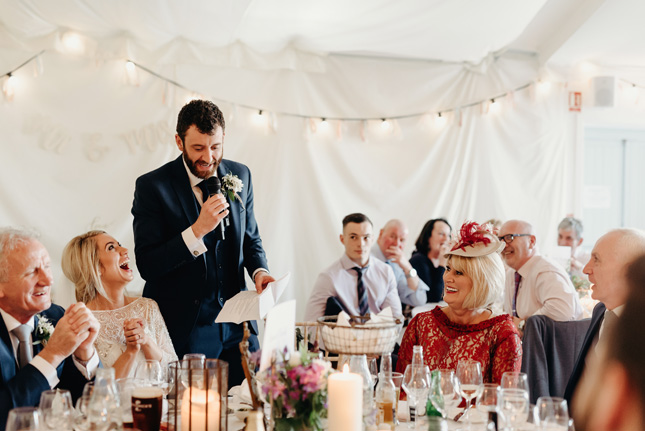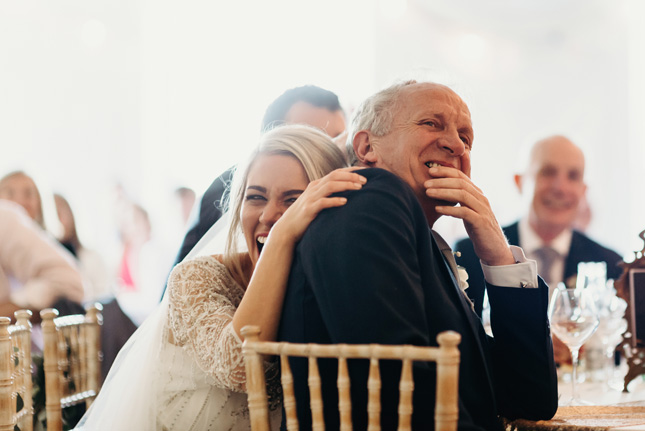 Senan's favourite memory was from the end of the night. "The DJ had finished and we all retired downstairs to the cellar bar. The fires were ablaze, the music kept going and after a few glasses of wine, we said goodnight to our guests. As we walked up the ornate staircase in Horetown, we finally had some quiet time to ourselves. The sounds of partying from downstairs became slowly softer until we came into silence. Here standing hand in hand as husband and wife, was definitely the moment," says Senan. Ahh!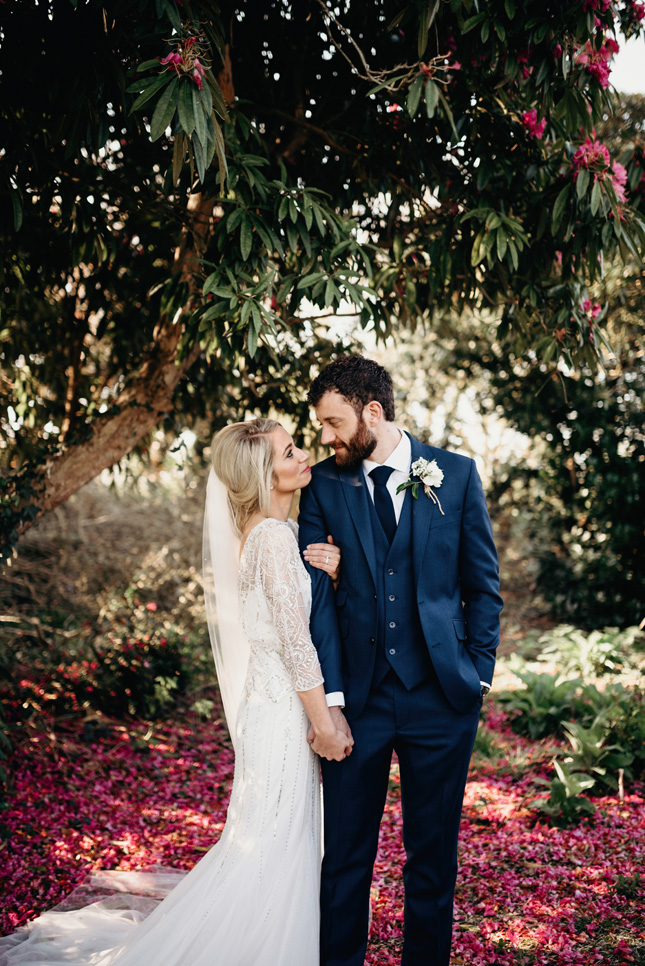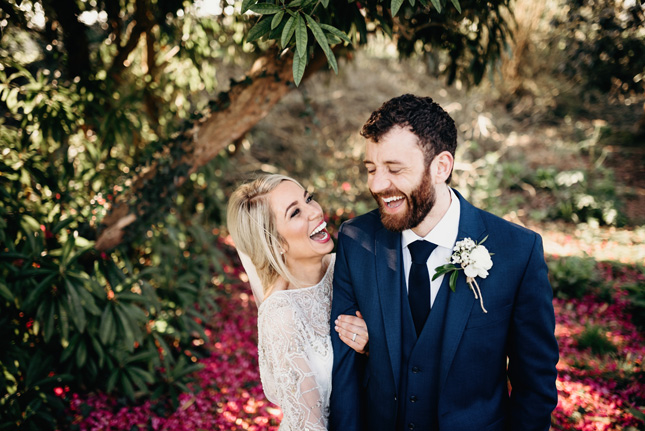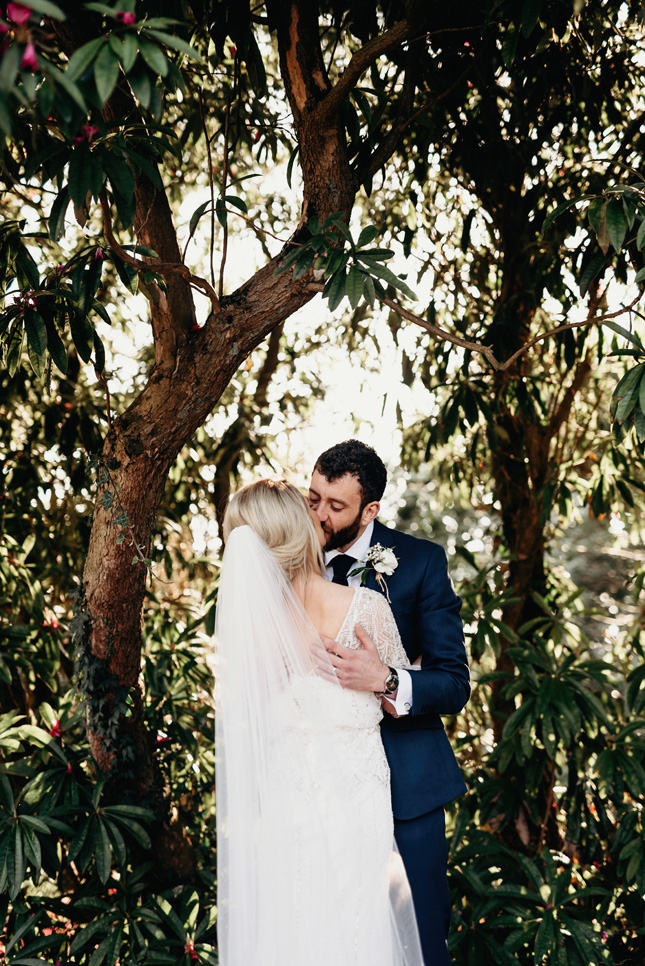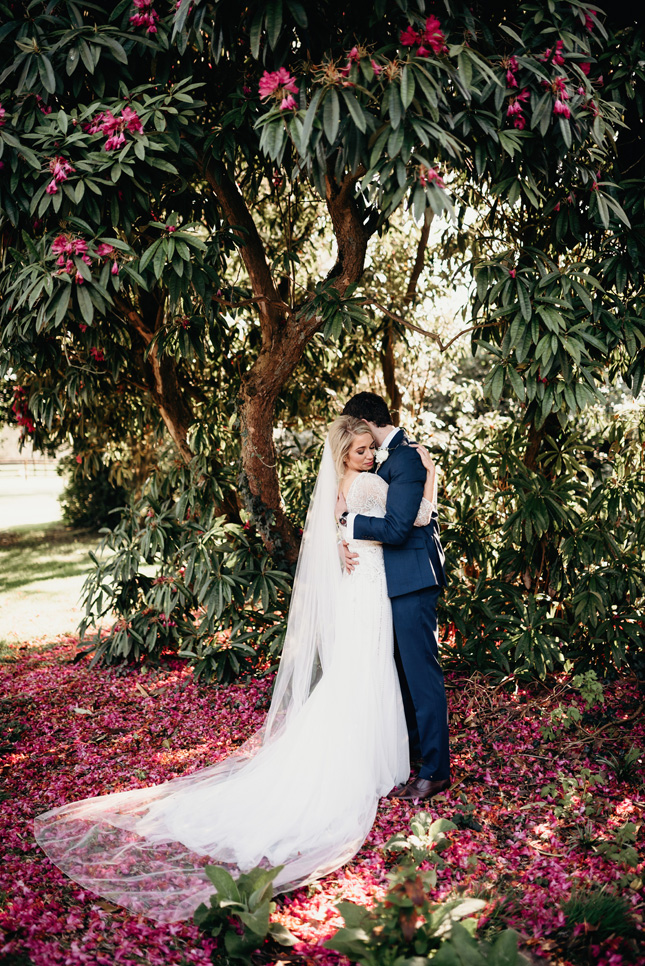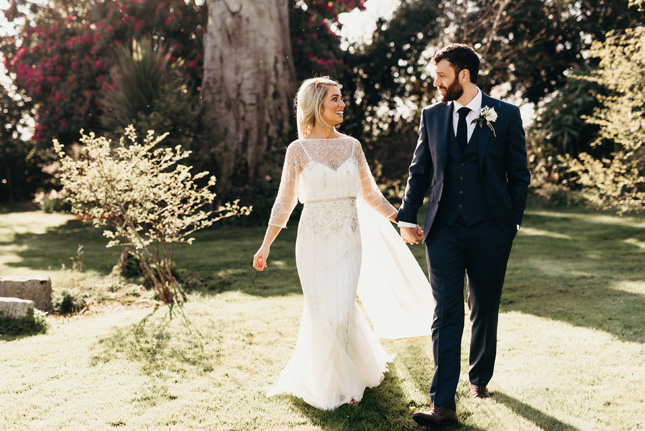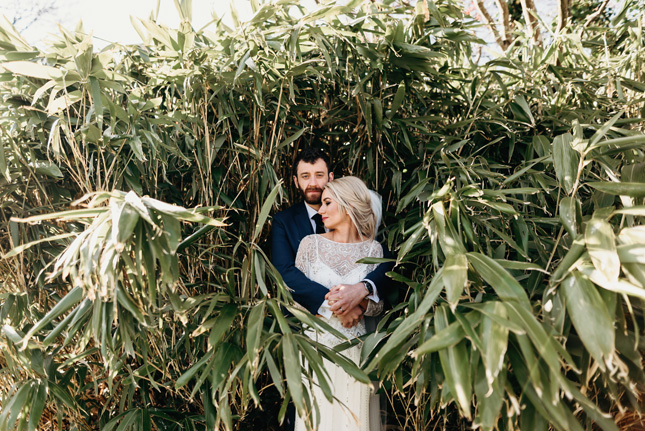 The couple recommends you take time out to enjoy being married. "The whole day goes by so fast, take a quiet ten minutes with your new husband or wife, to take it all in. Don't worry about trying to talk to everyone - it's your day, your guests will make time to come and give their well-wishes."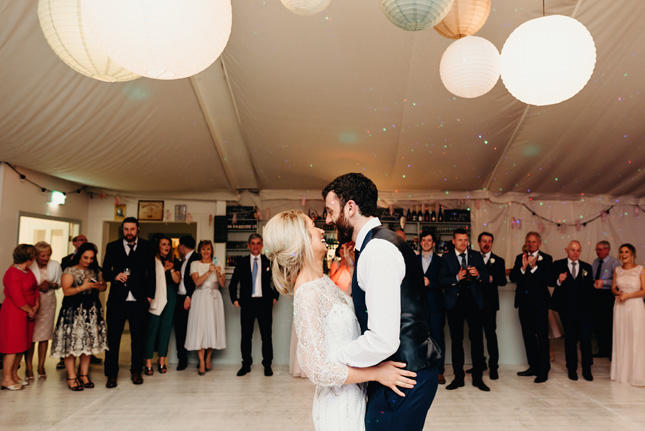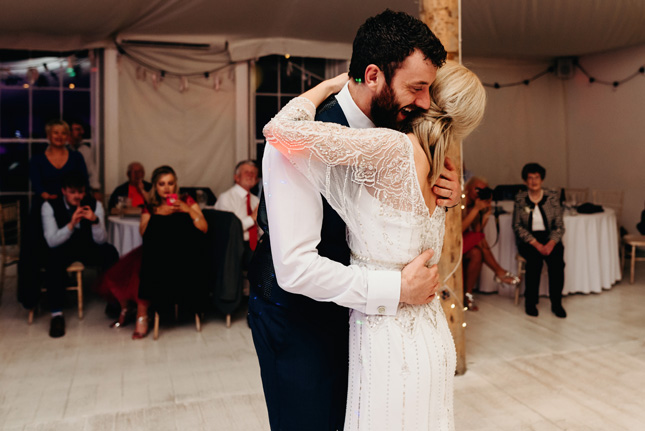 Want to see more? Check out their stunning video by the very talented Patrick Corr, below. (patrickcorrfilms.com)
Looking for some kick-ass vendors? Check out some of our faves!