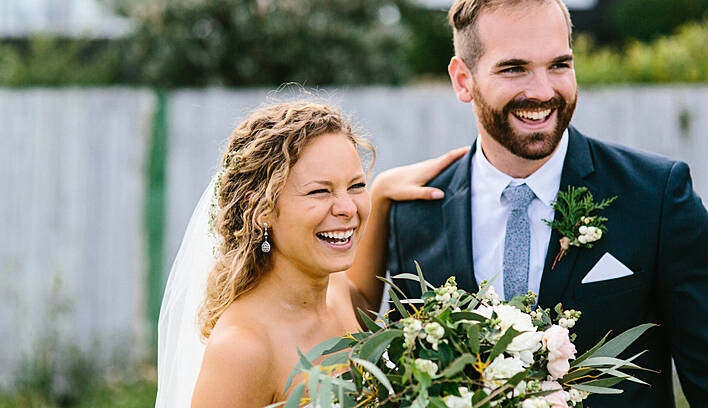 An enchanted forest wedding in Shoreham, VIC, Australia, captured by Daniel Milligan Photography.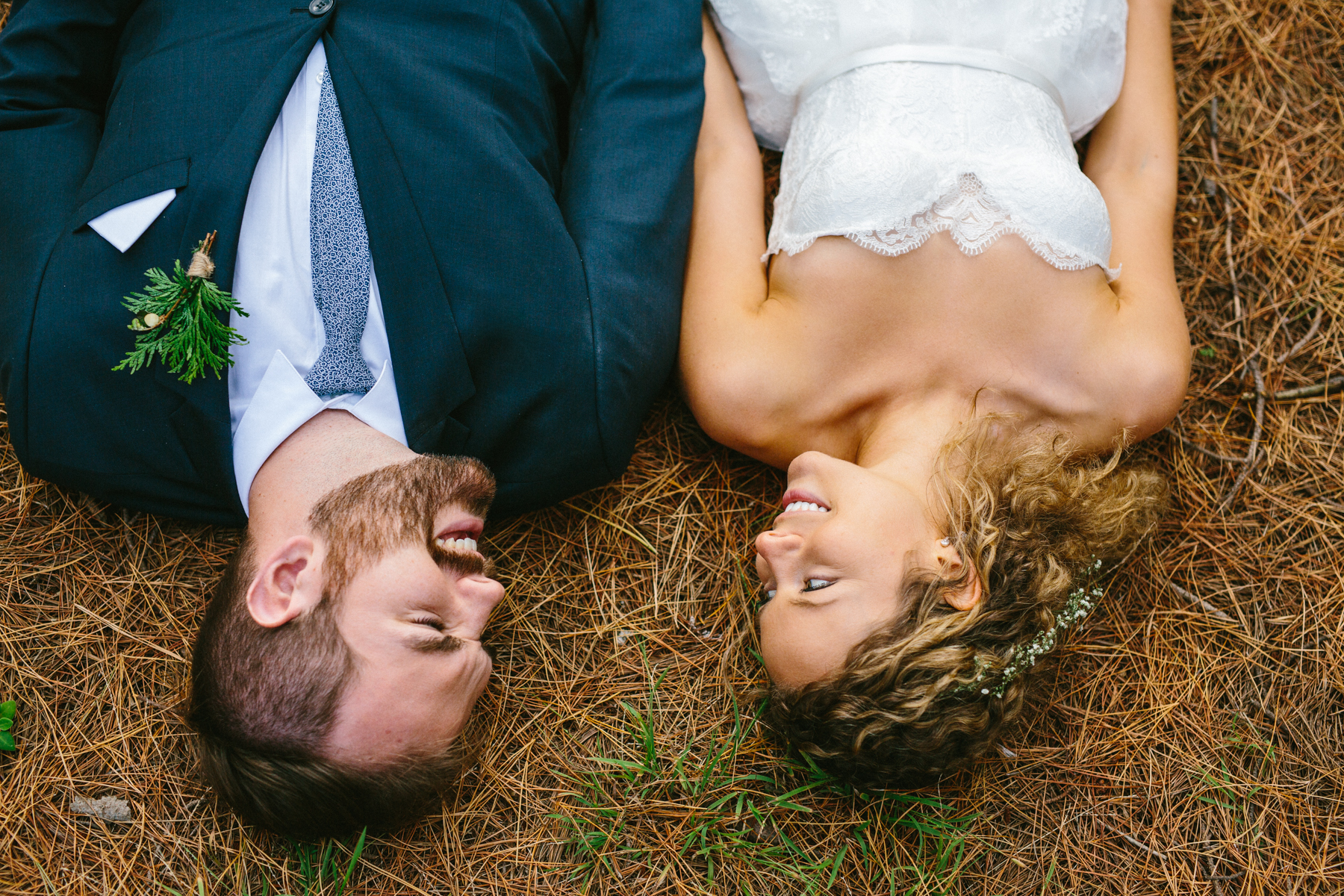 We constantly find ourselves looking to Australian weddings for inspiration and, oh my, have we have found you a particularly gorgeous one today. Close friends of photographer, Daniel Milligan, Lareina and Isaac opted for an outdoor ceremony in the stunning surrounds of Shoreham Beach Forest and had their reception in the rustic setting of Baxter Barn, Victoria.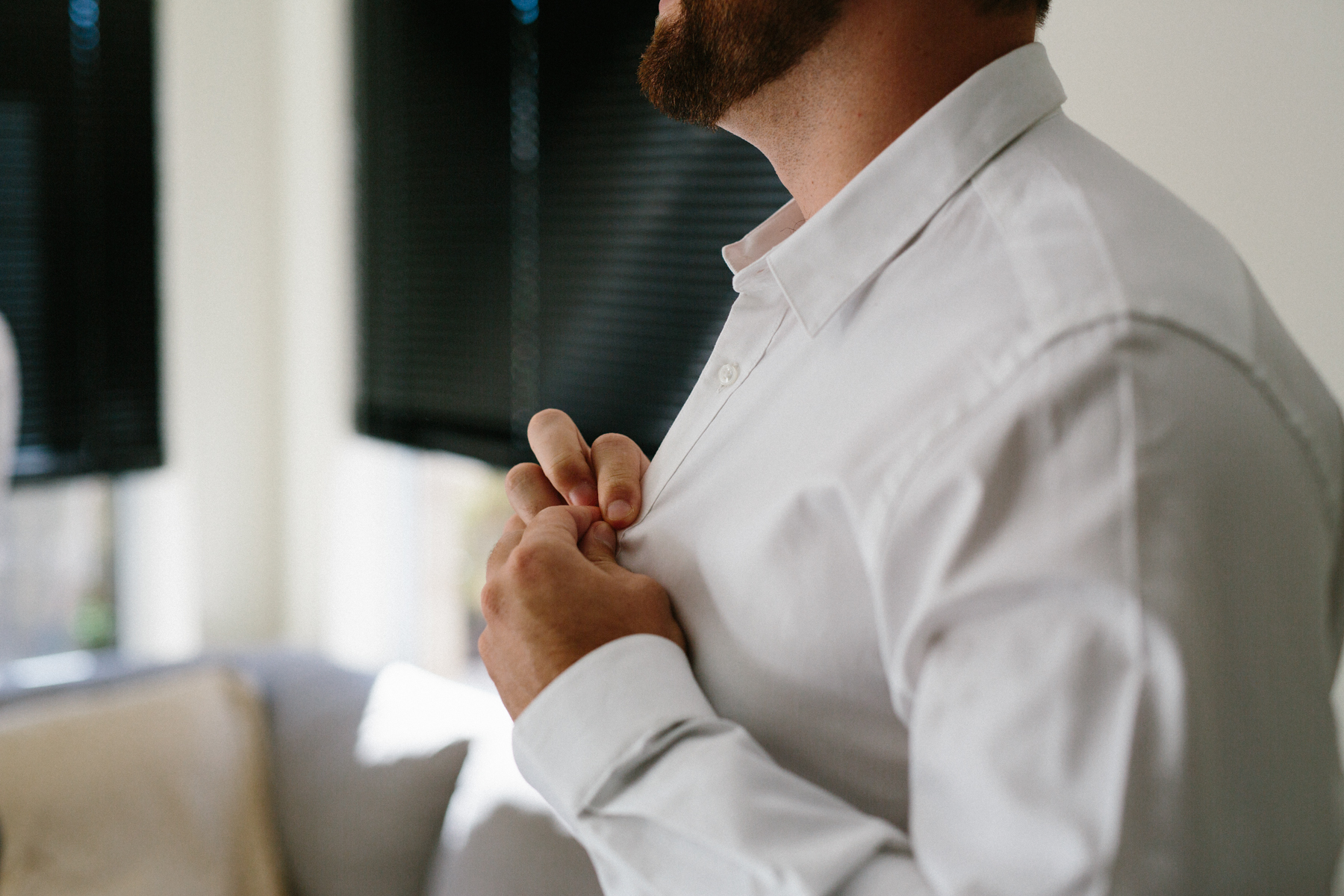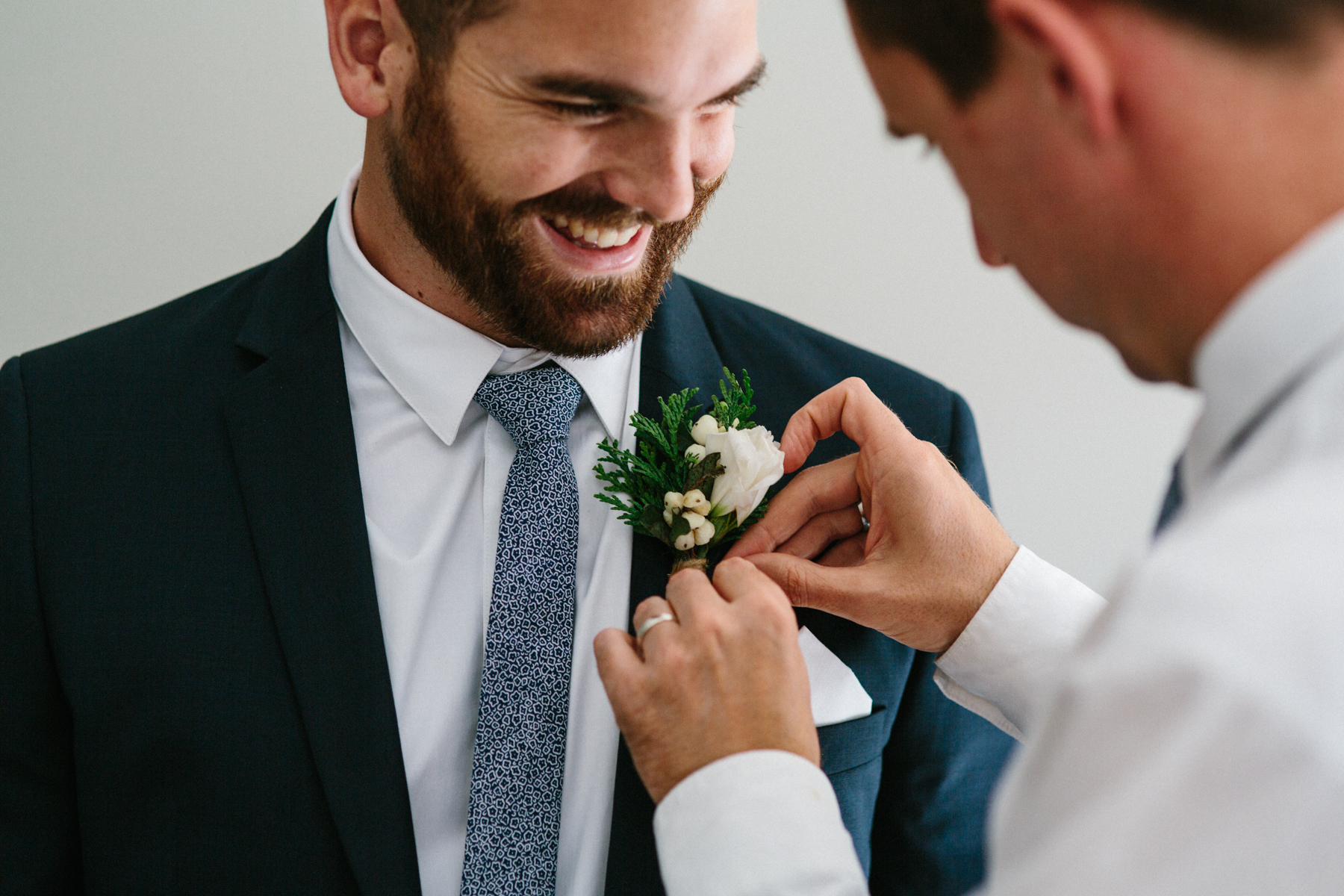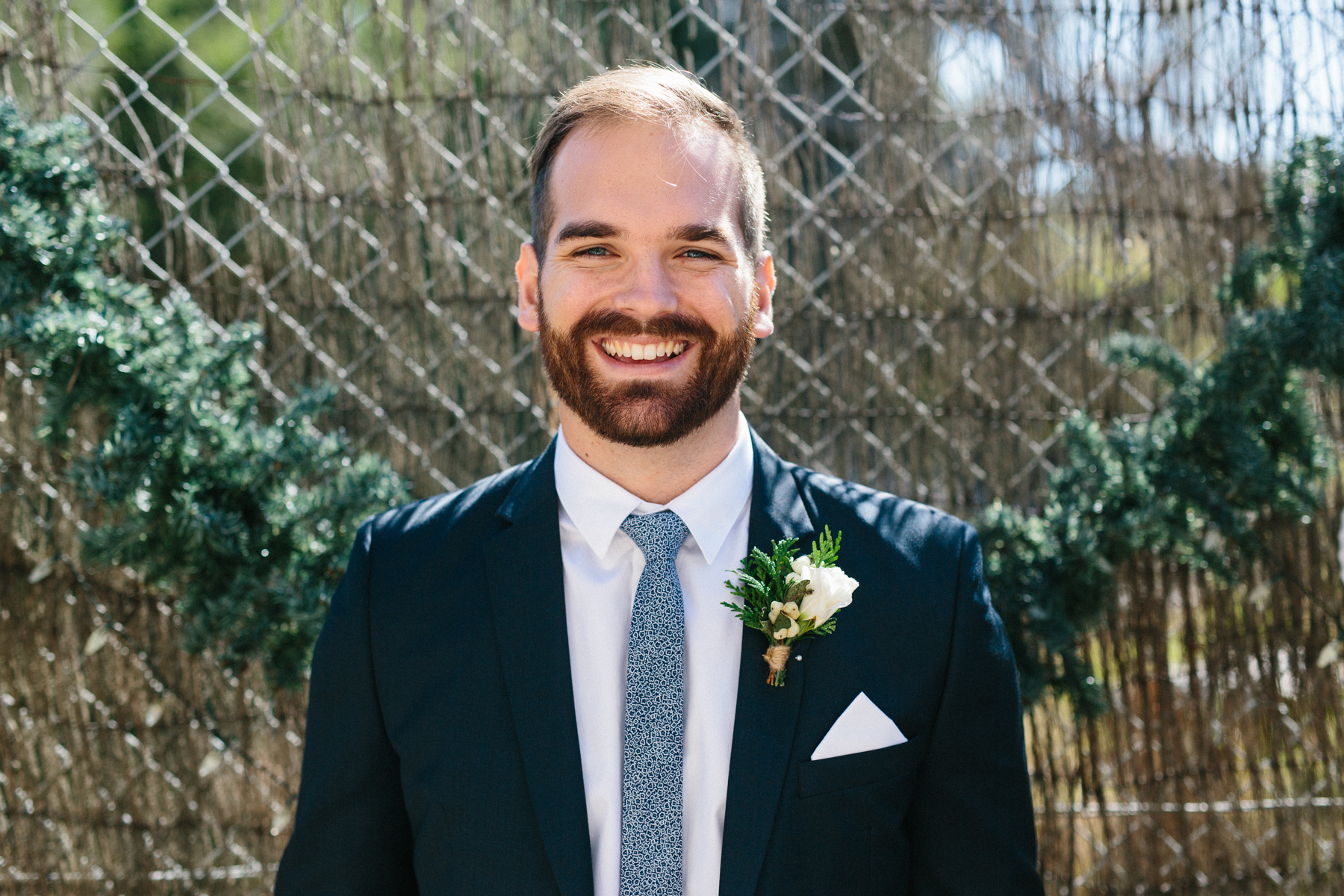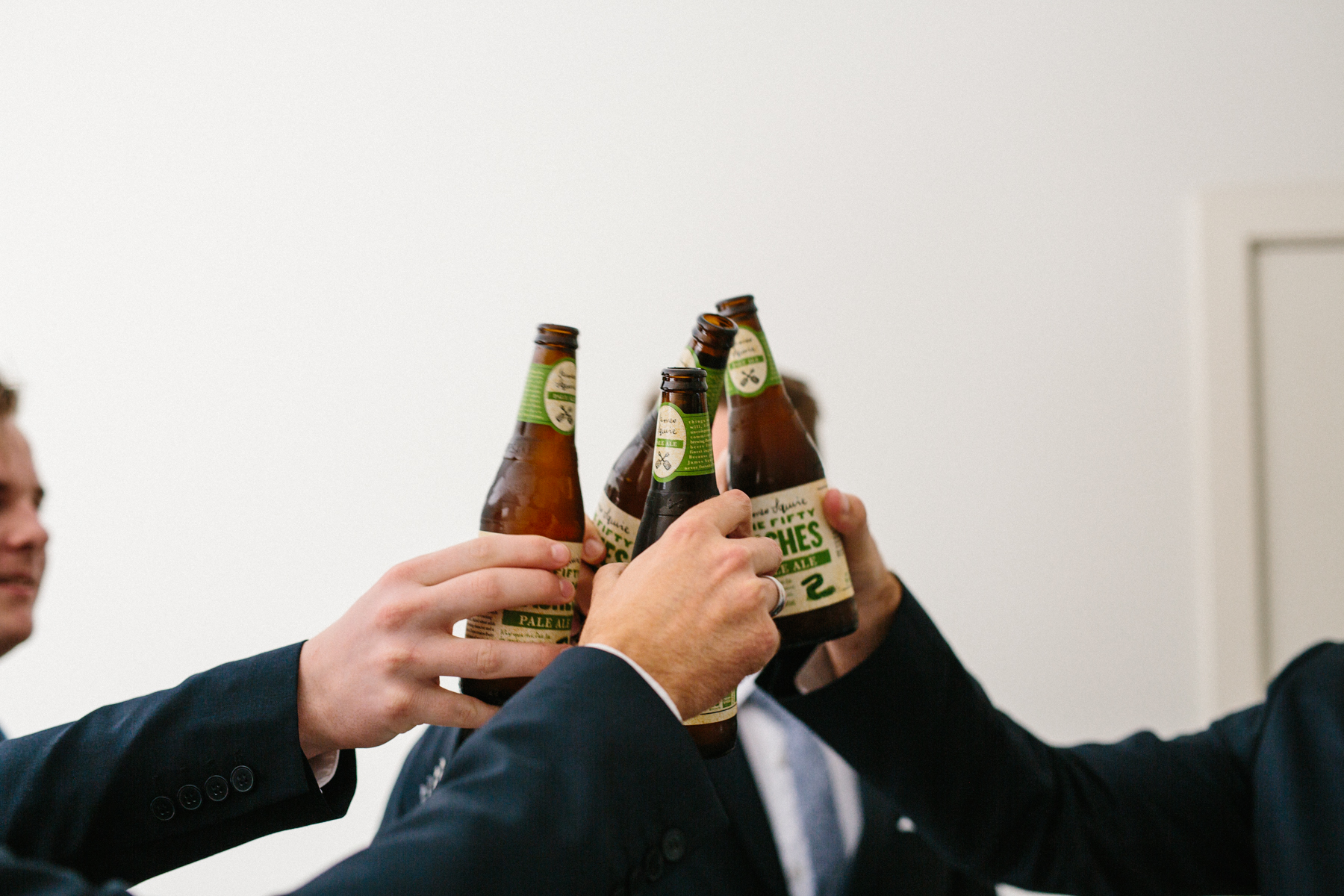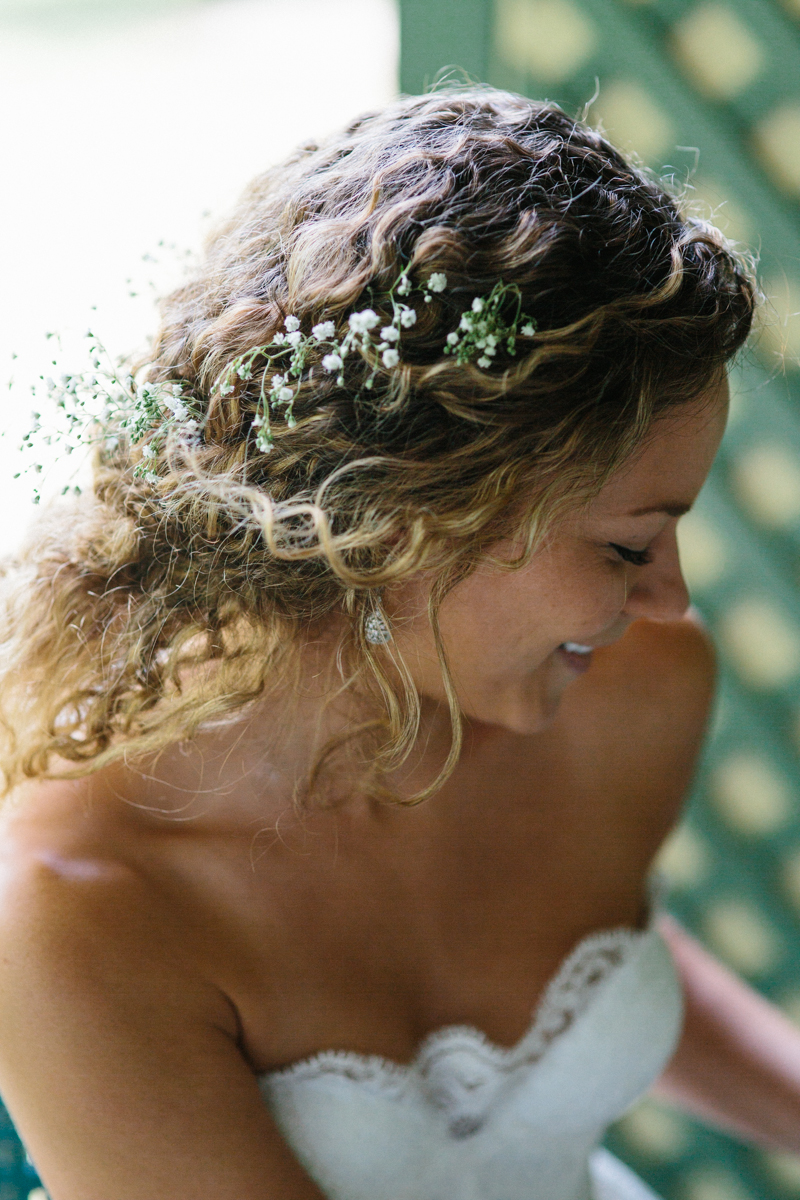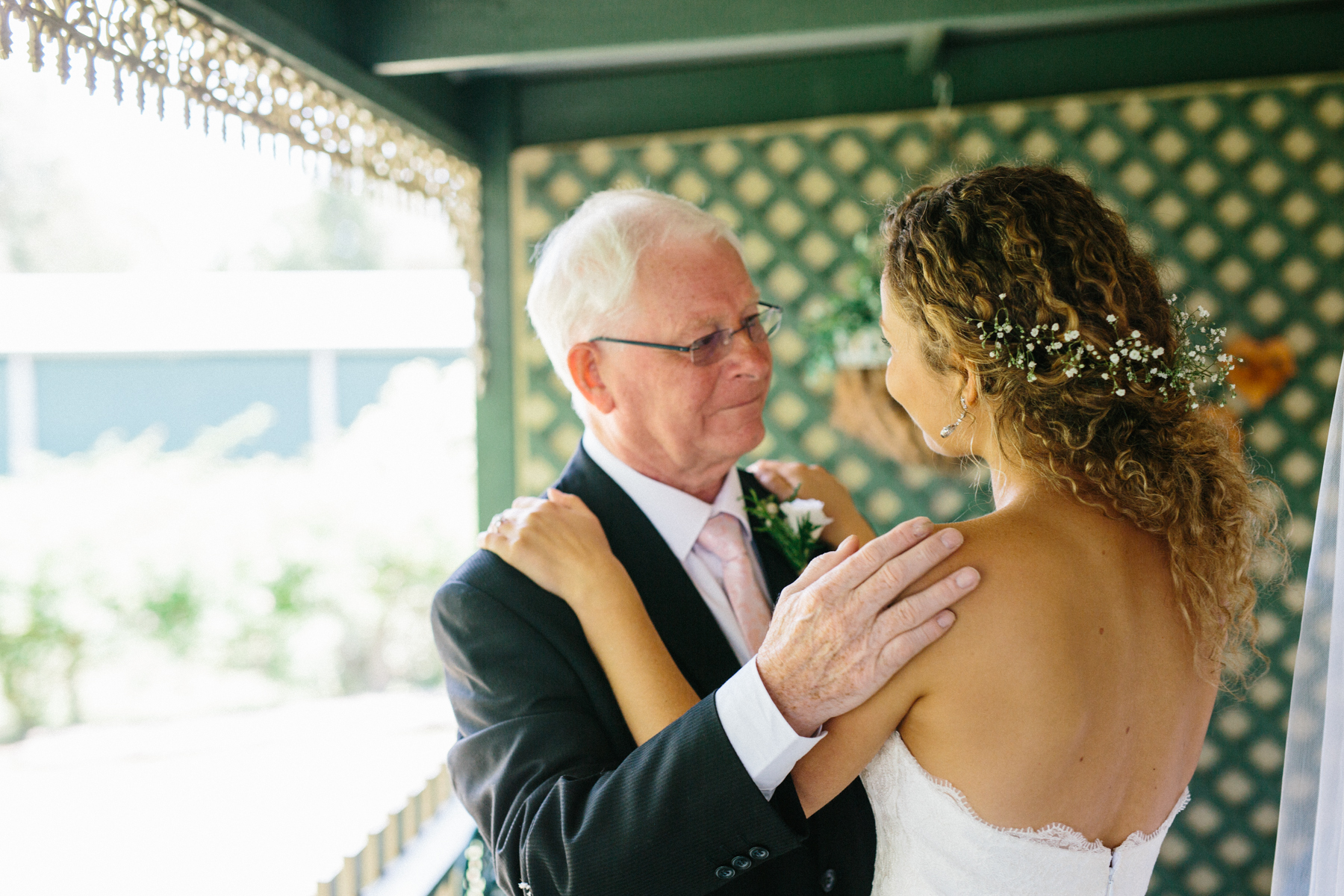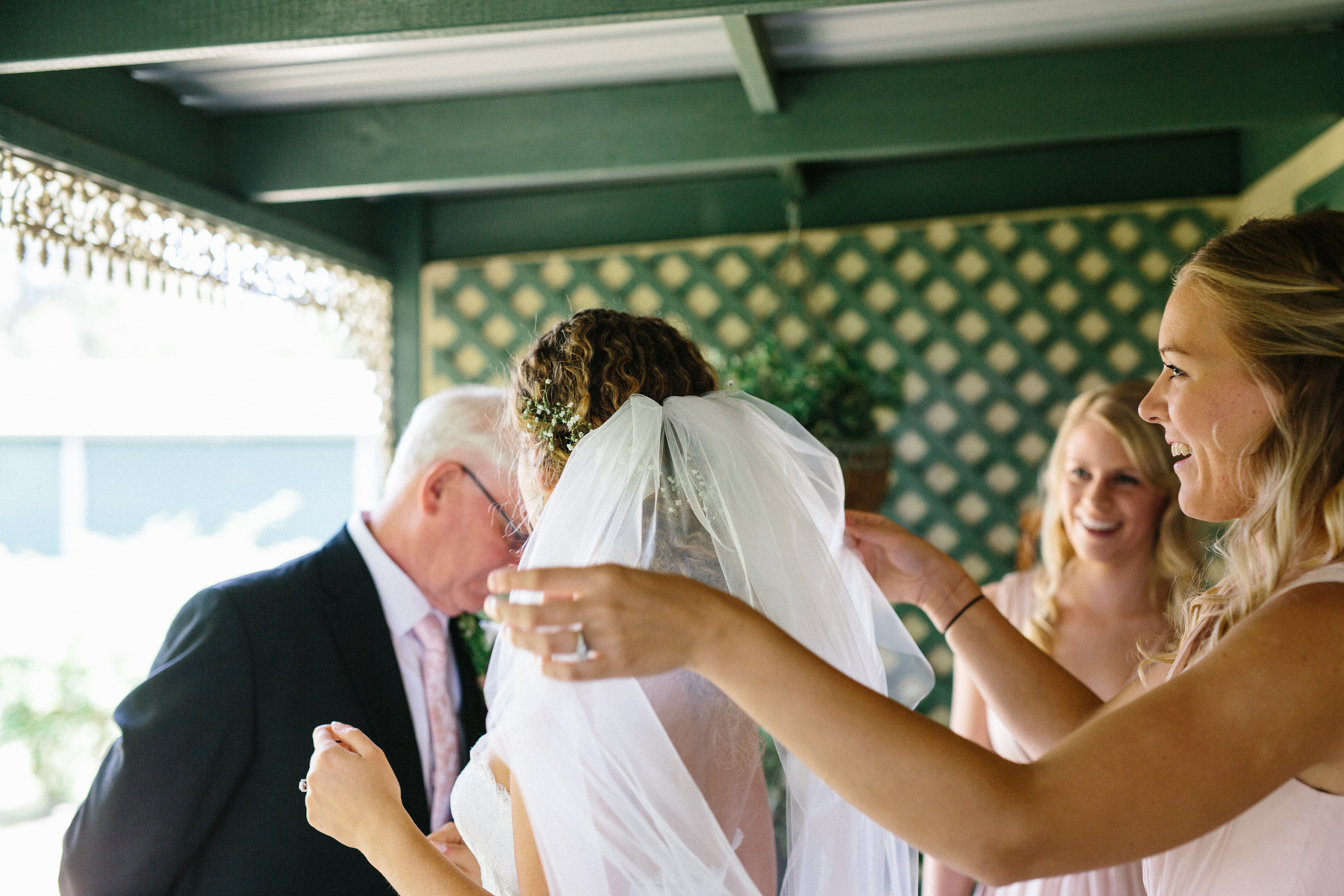 On a four day trek through Tasmania, Isaac surprised Lareina with a cliff-top proposal, overlooking a breathtaking view of Wineglass Bay. "It was a complete shock to me as, up until this point, I thought he hadn't even begun searching for a ring. As it turns out, he had designed and made the most uniquely beautiful, halo embodied, oval-shaped, diamond ring. It was the perfect day, followed by wine and cheese dining at the peak of Mt. Amos with two of our closest friends," said Lareina.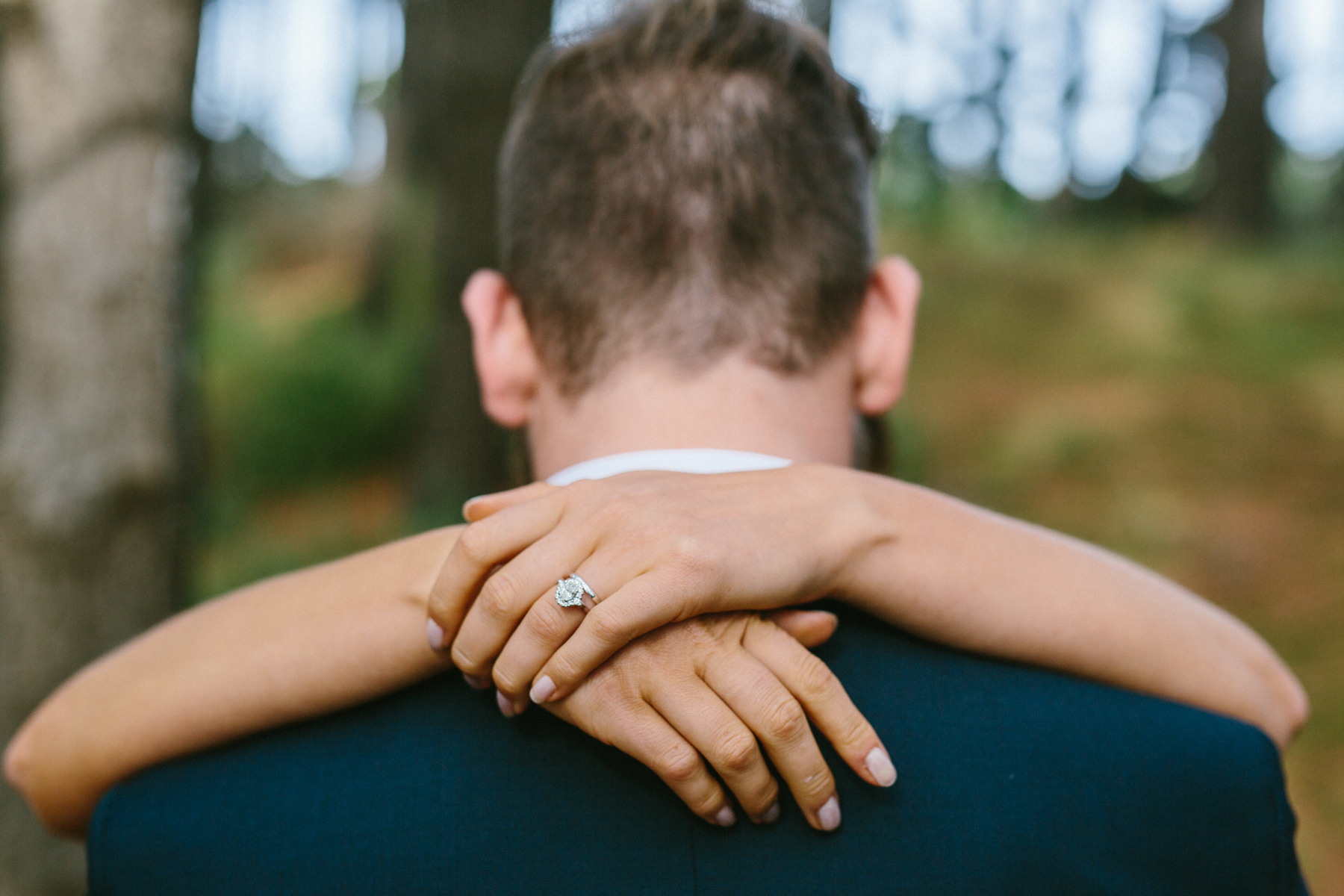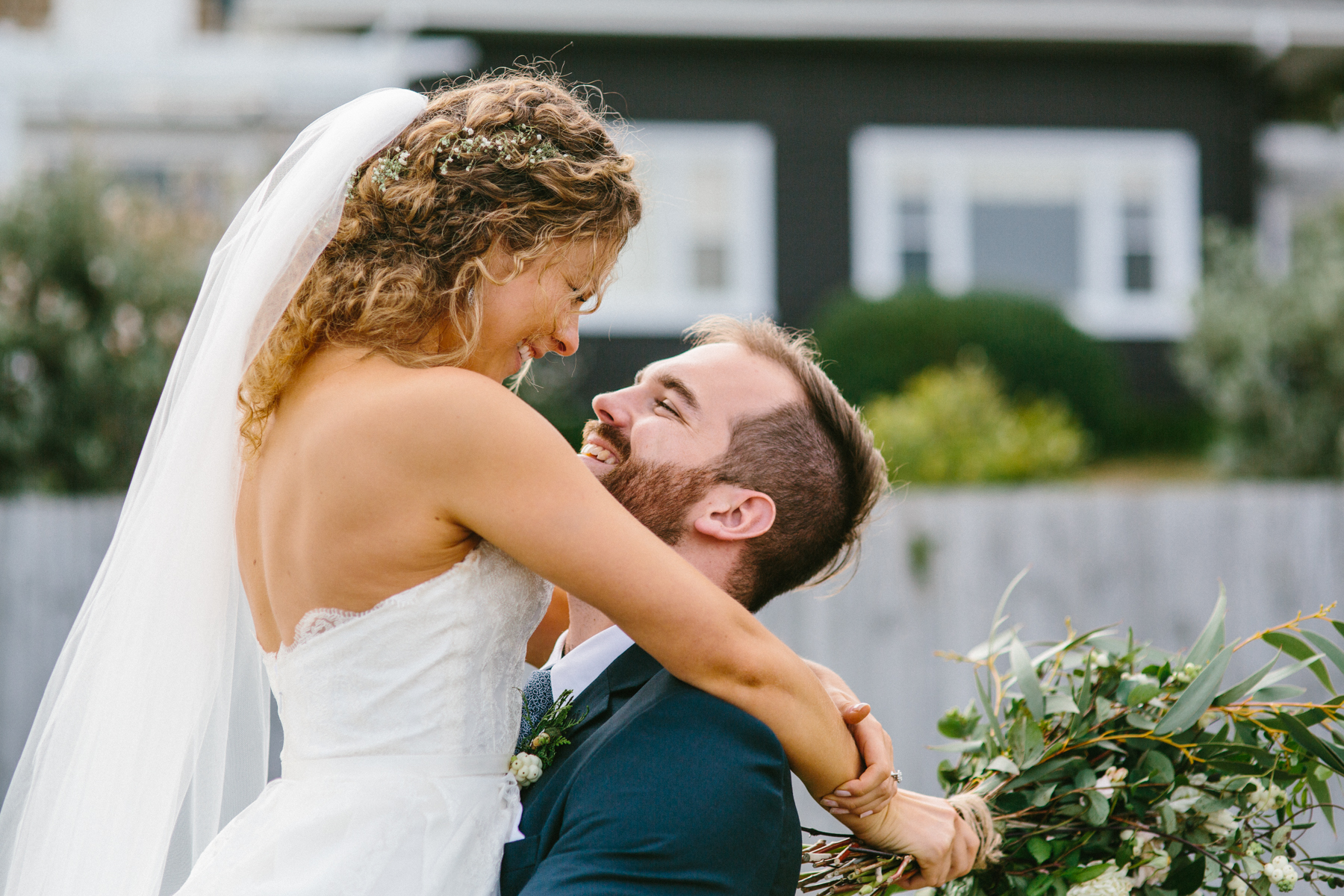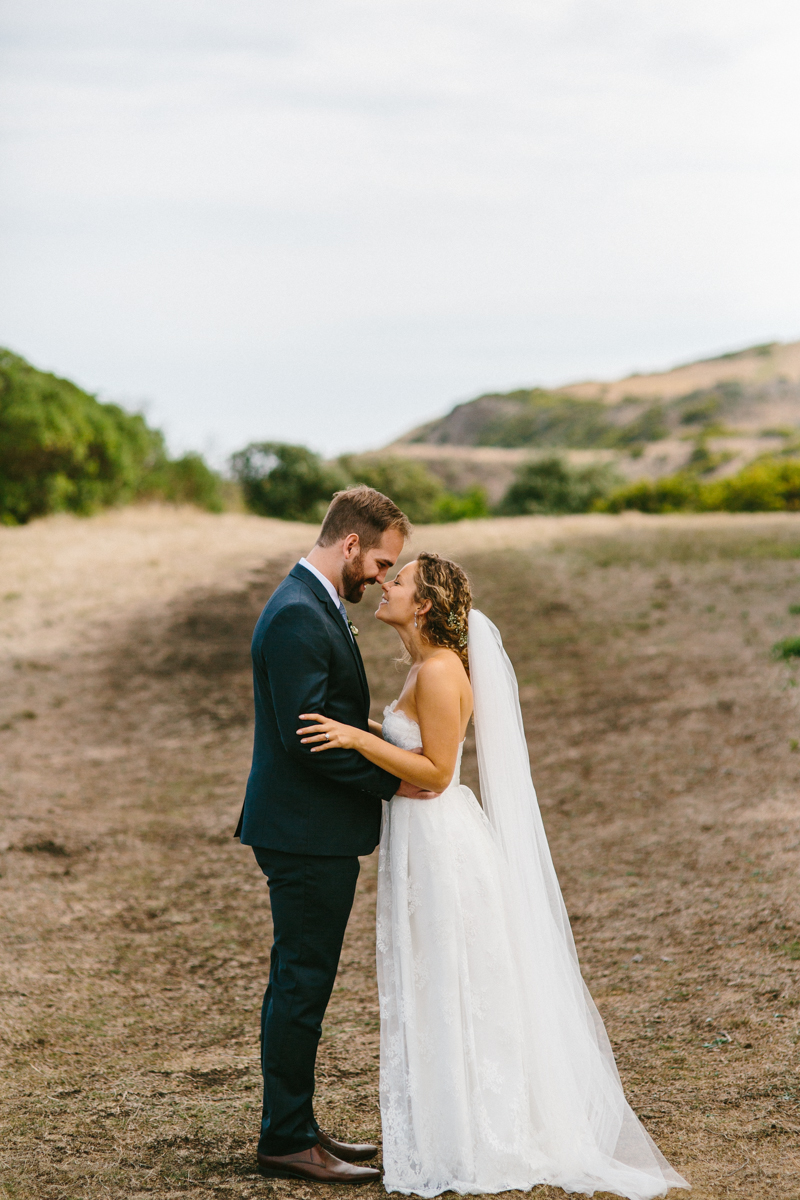 "I had always wished for an outdoor wedding, and March is probably the most stable month of the year for sunny weather. Isaac proposed in October so it pretty much gave us just four months to get everything done. It was a busy time, but I'm so glad that we didn't decide to hold off for another year," Lareina says.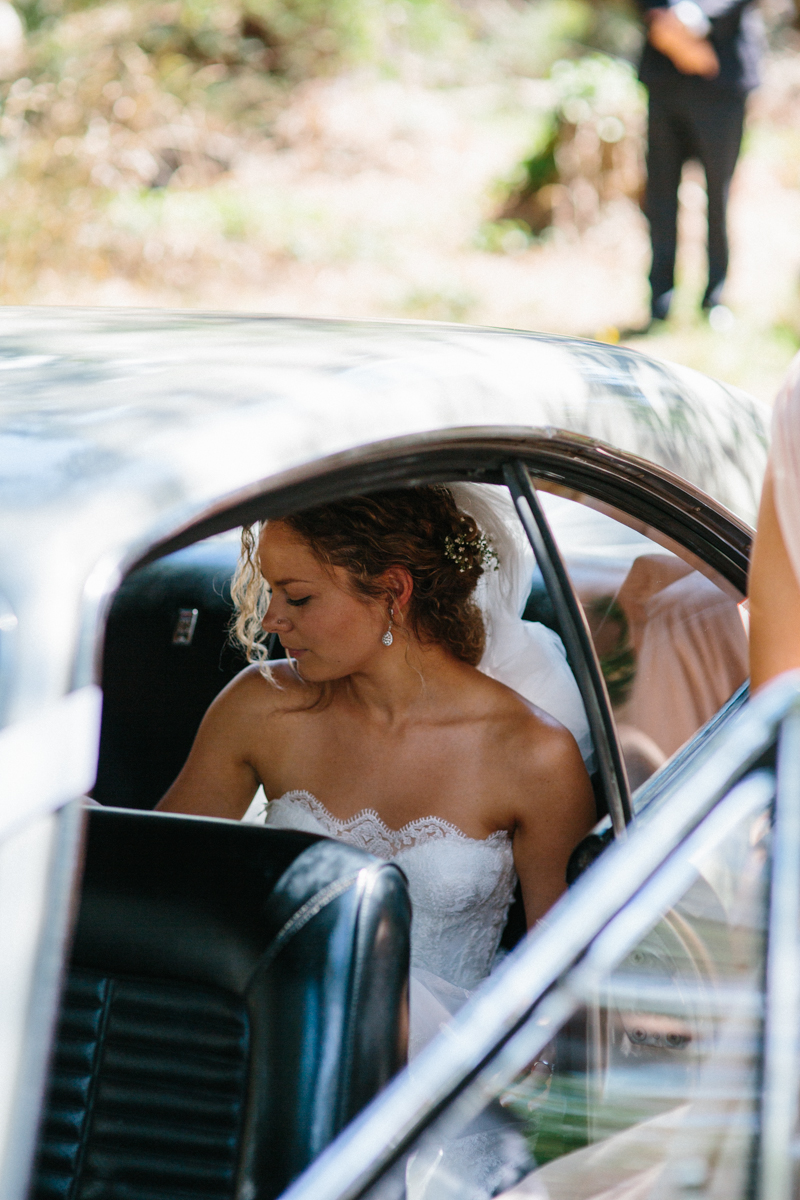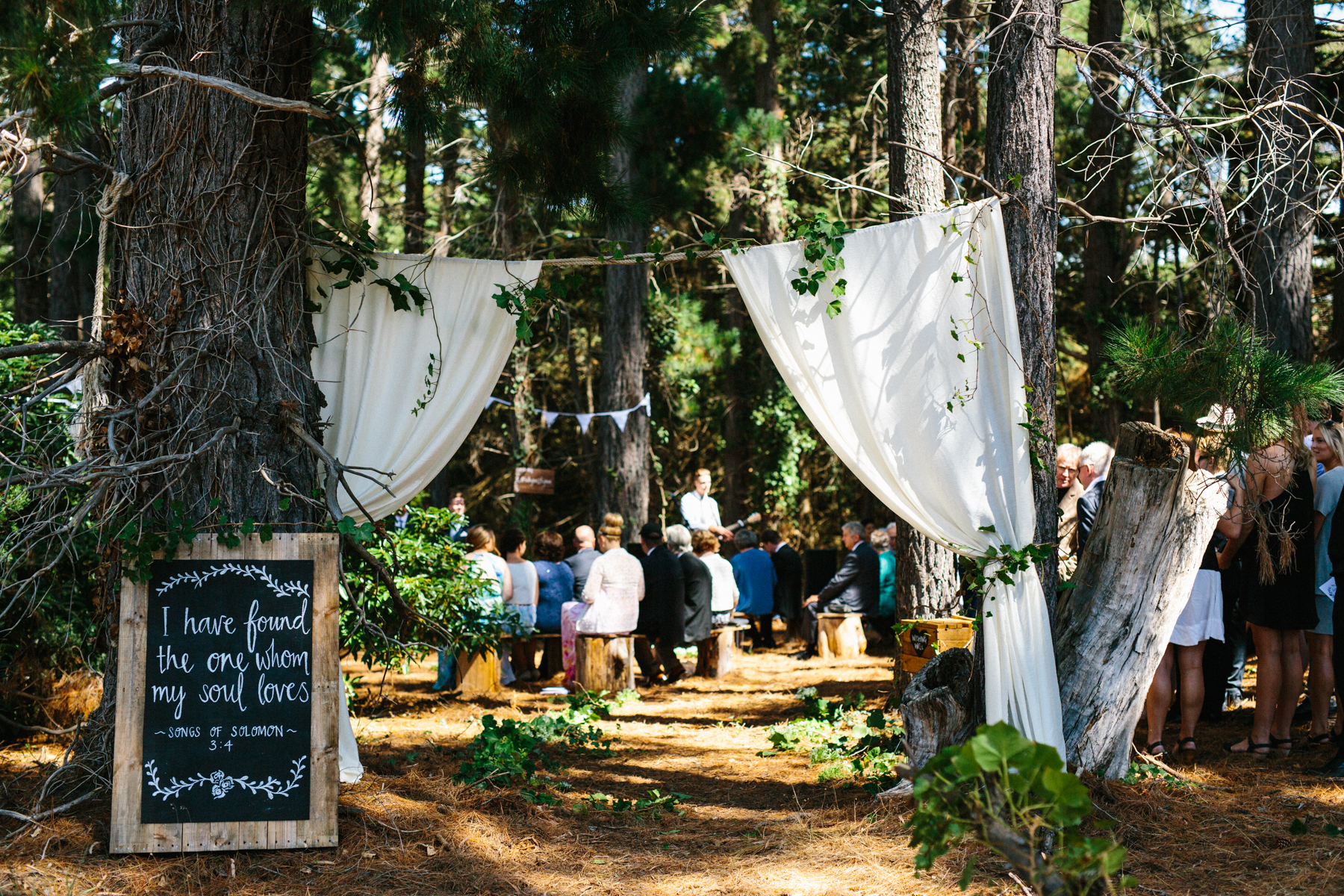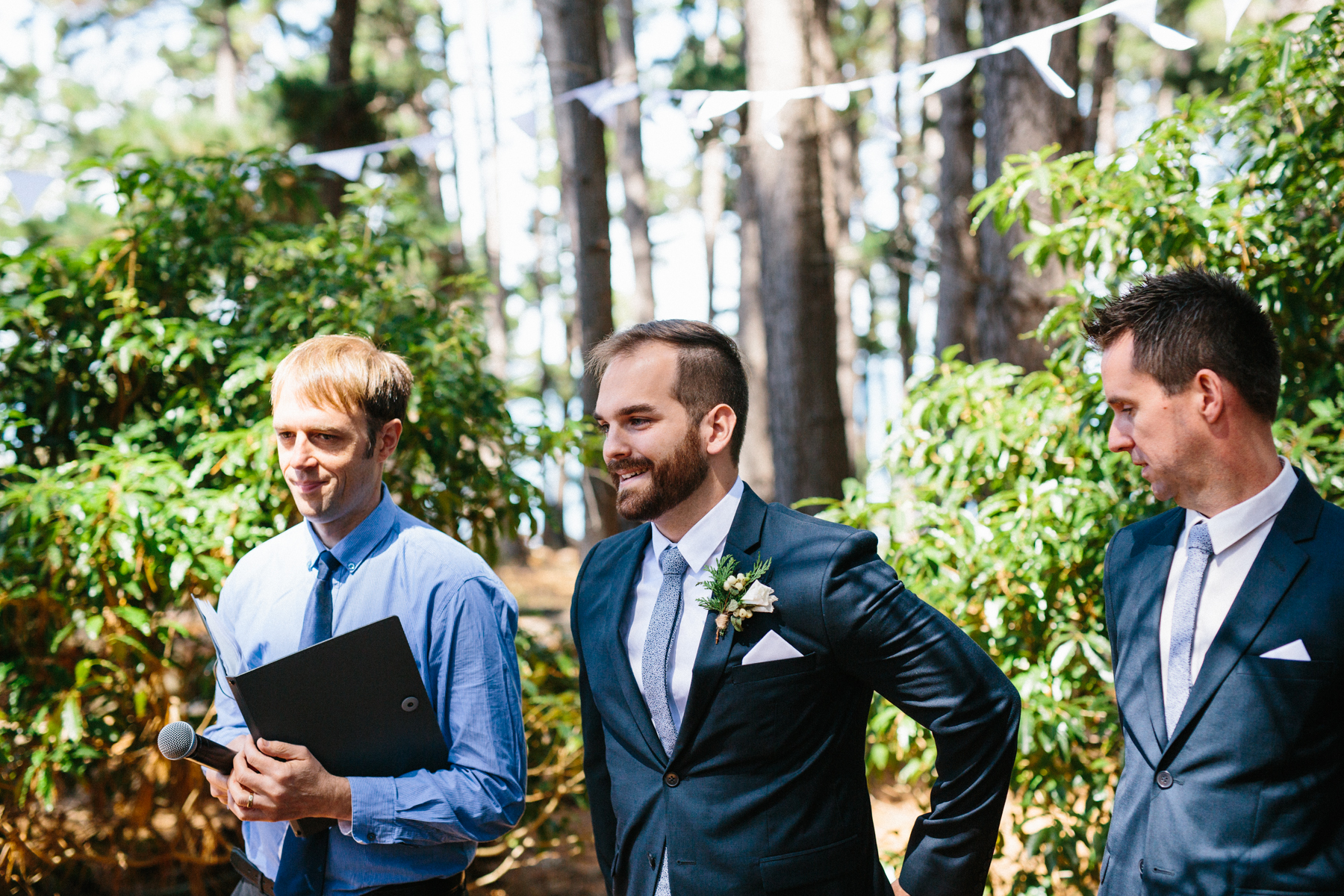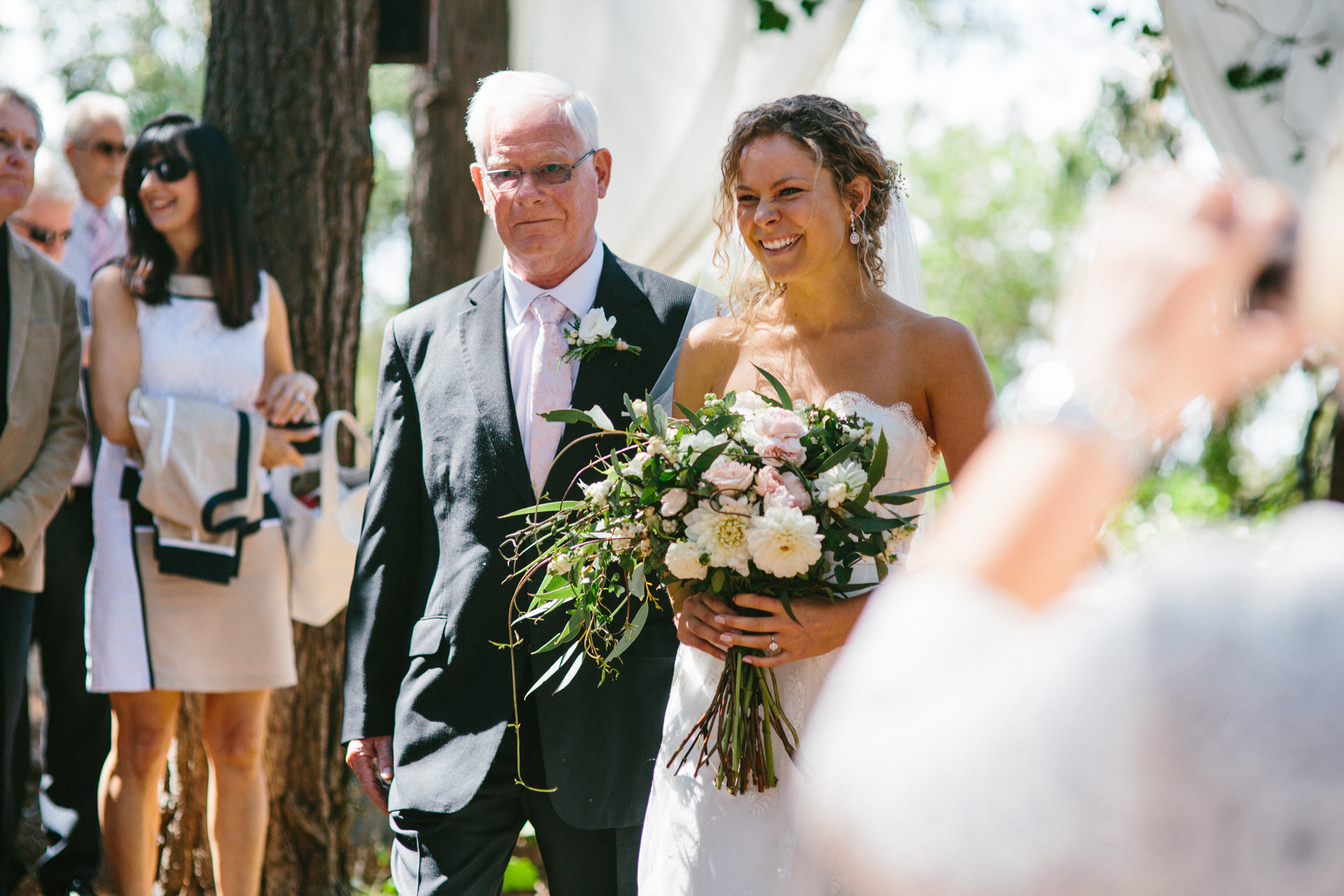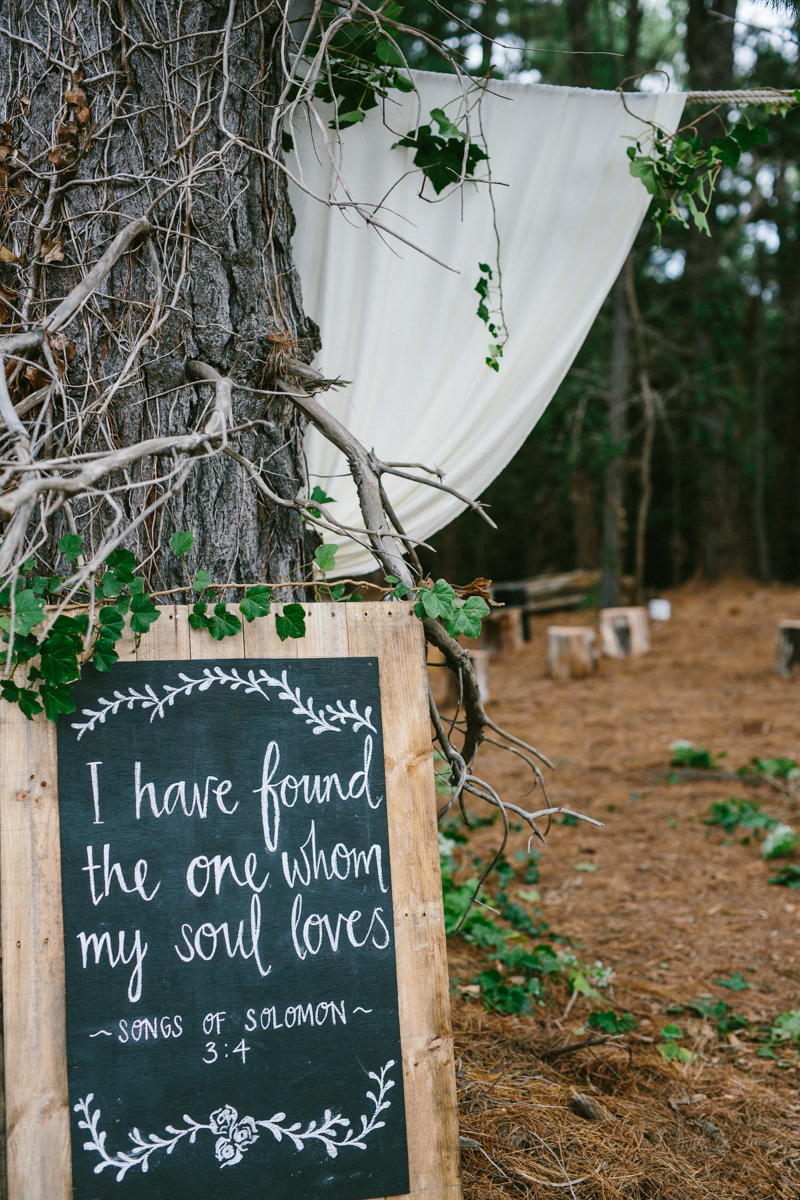 Lareina admits she was nervous on the morning of the wedding but was quietly reassured when she arrived to the ceremony to see everyone who had come to support them. "I spent the car ride to the ceremony squeezing my dad's hand and silently praying. When the car rolled in and I saw the crowd of people, I was so moved and overwhelmed. The forest looked magical, and as I turned the corner and walked down the aisle, my eyes met with Isaac's and suddenly there was nothing to fear."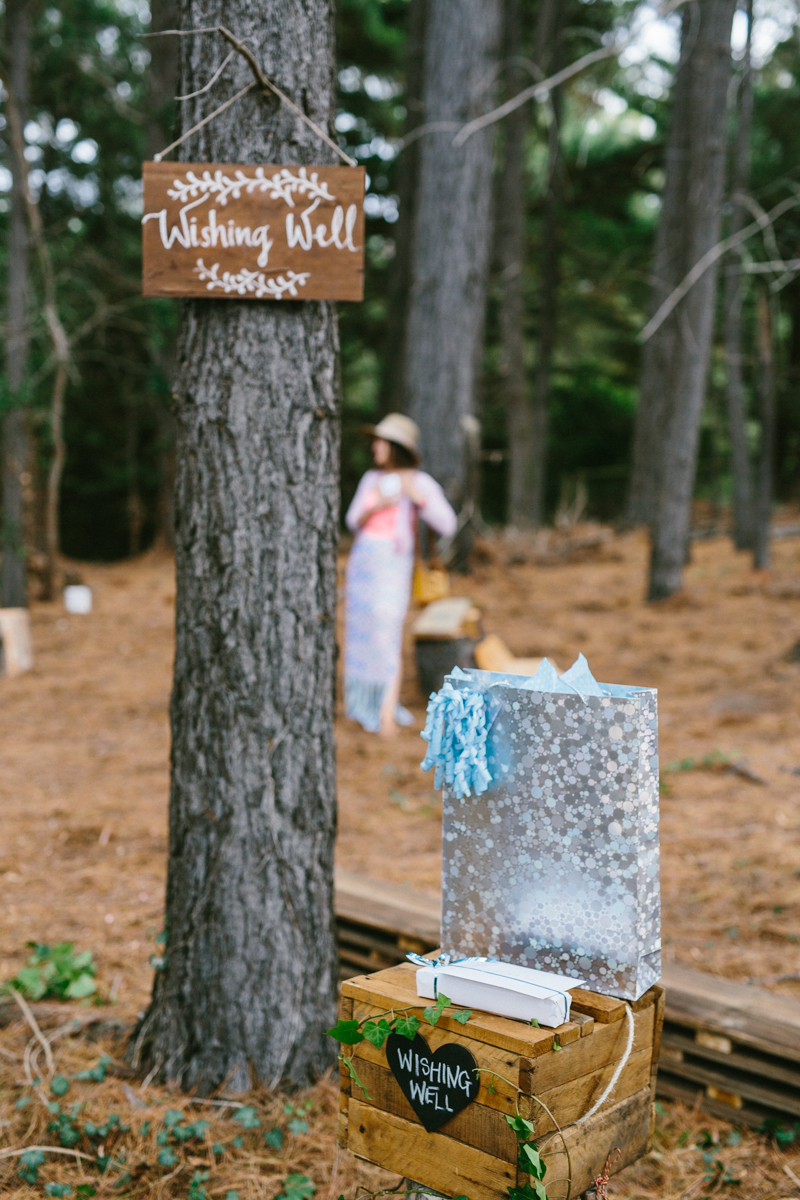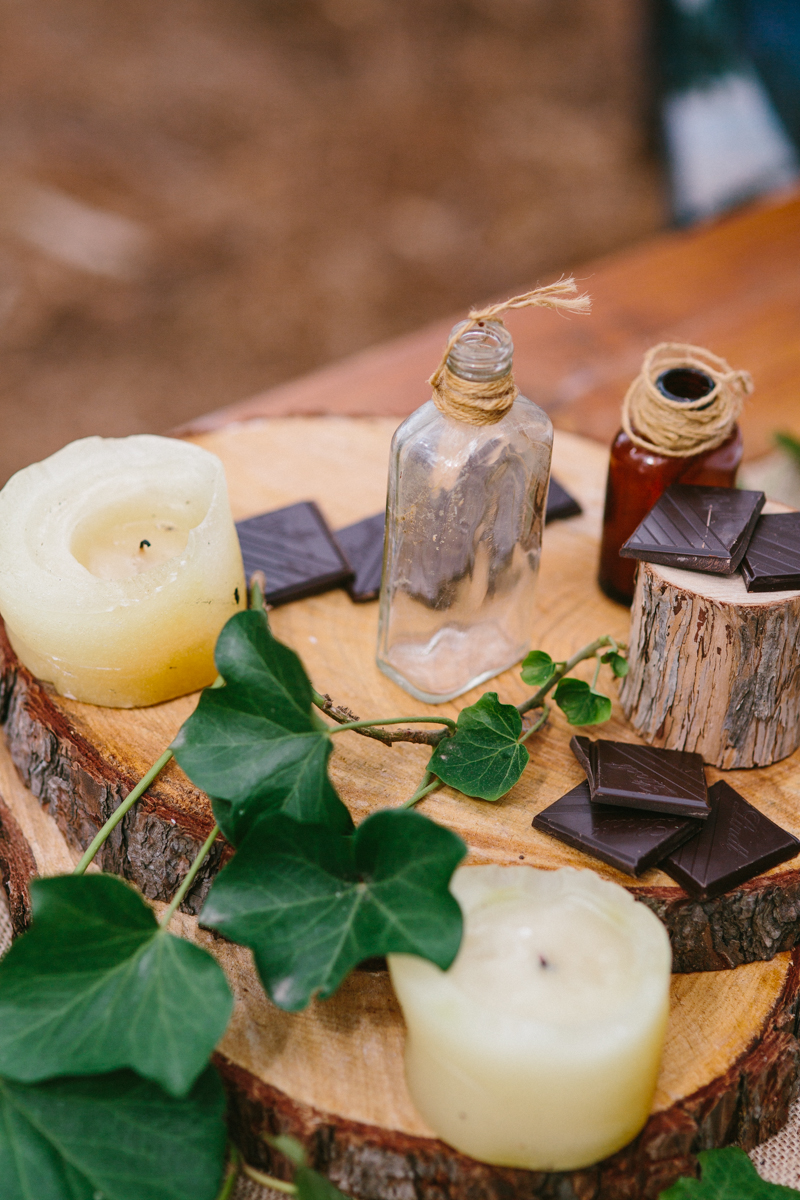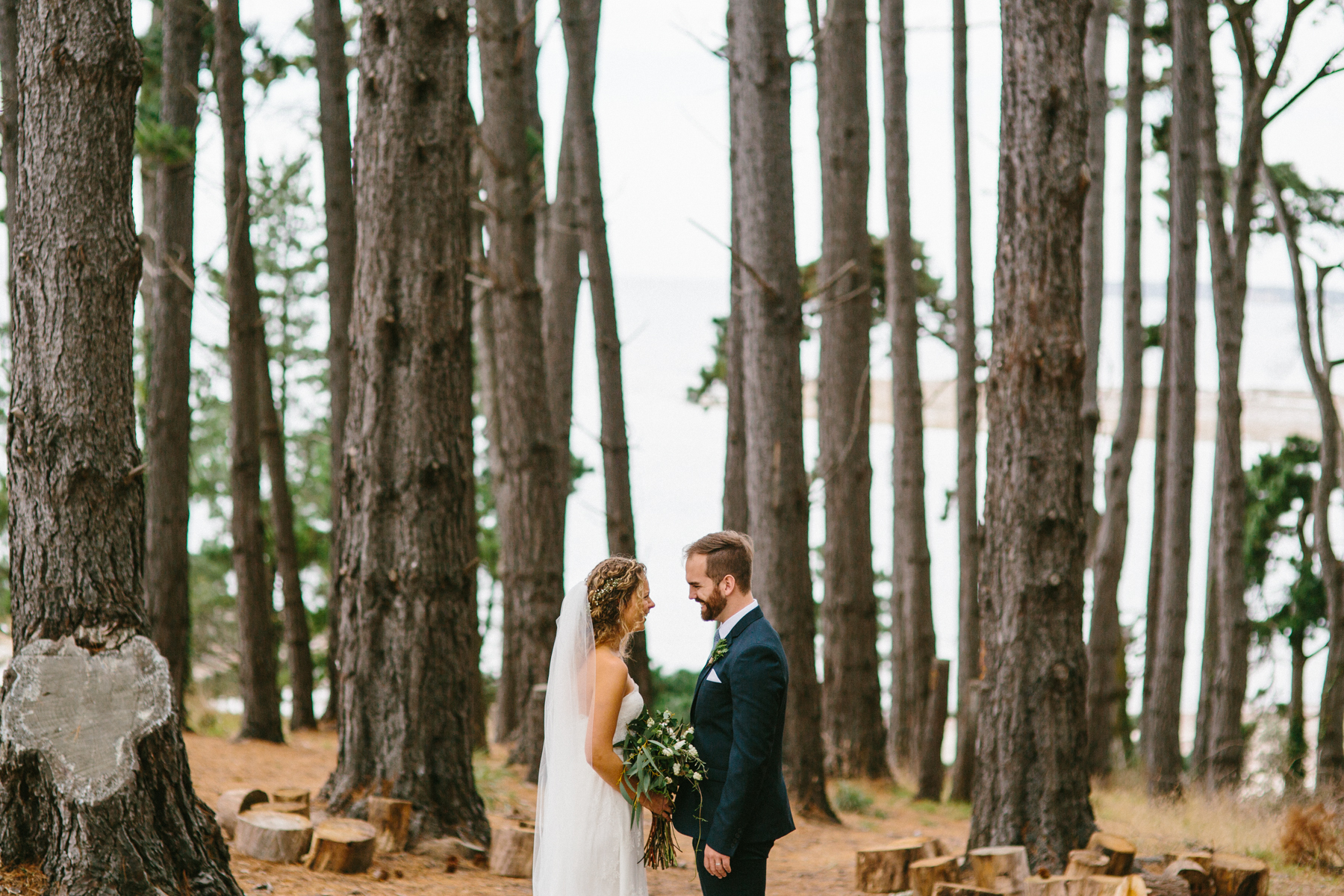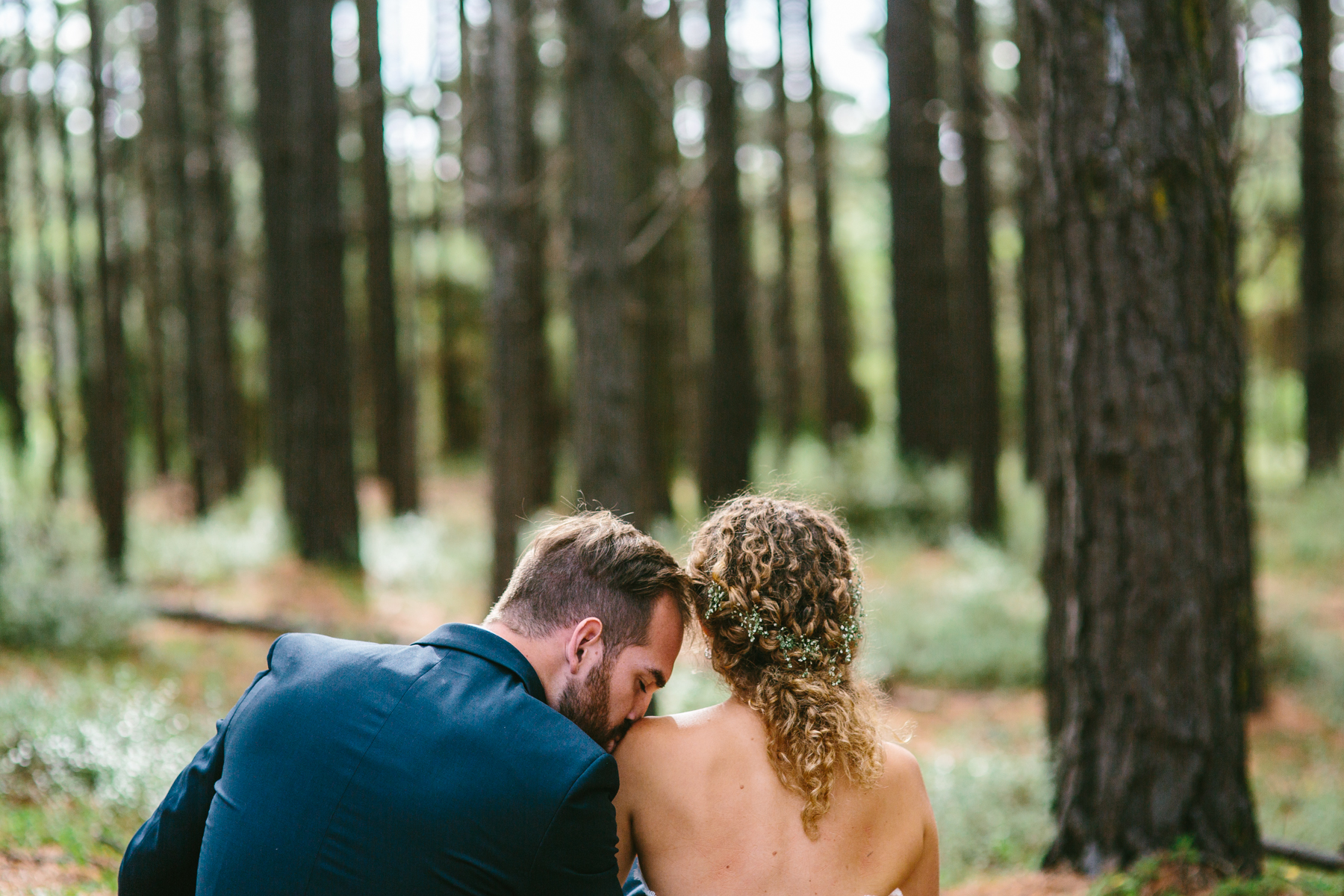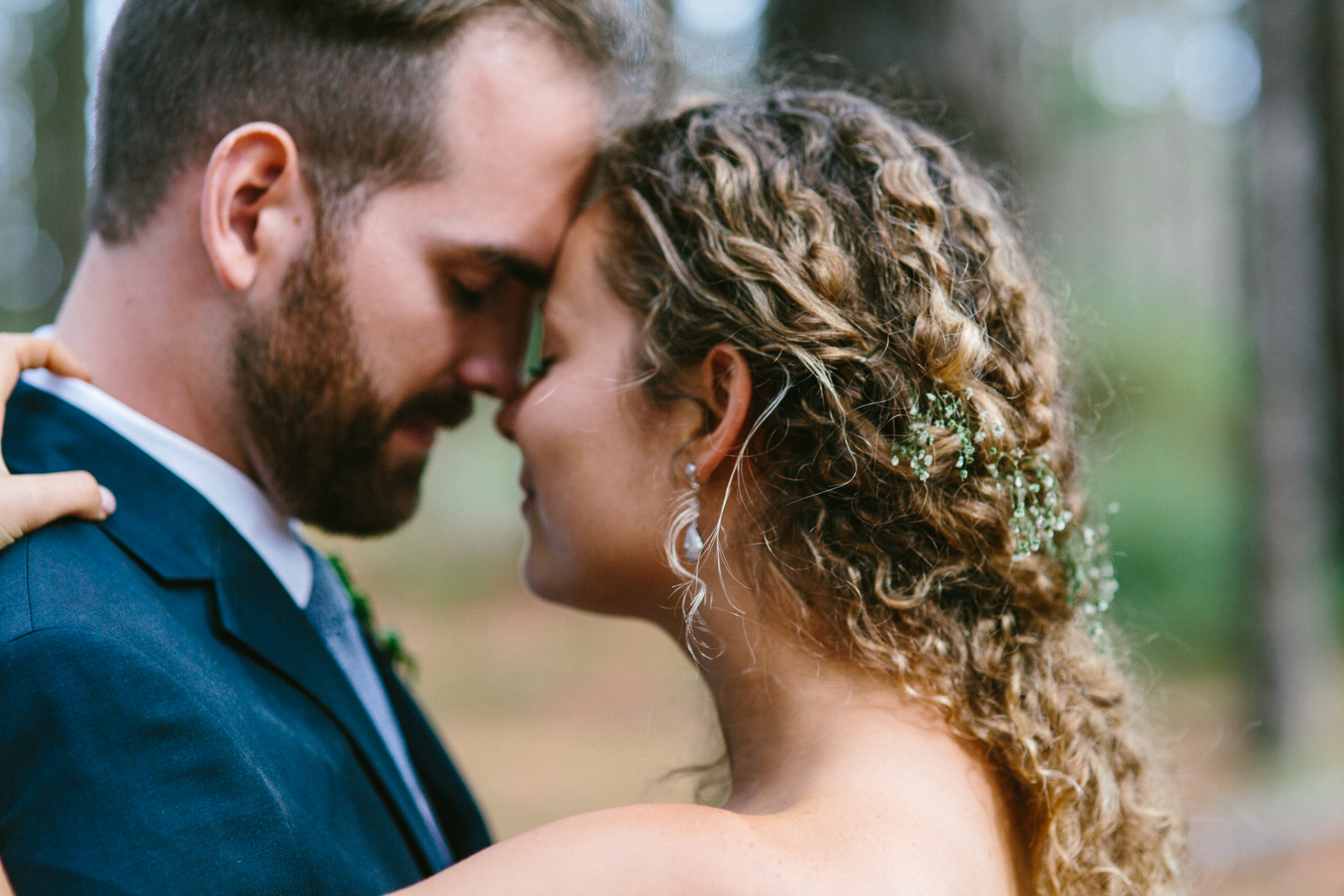 Lareina and Isaac's wedding stylist turned the woodland into an enchanted forest with bunting and ivy in the trees and little white flower pots buried in the pine needles along the aisle. They also used rustic seating and signage to complete the ceremony space.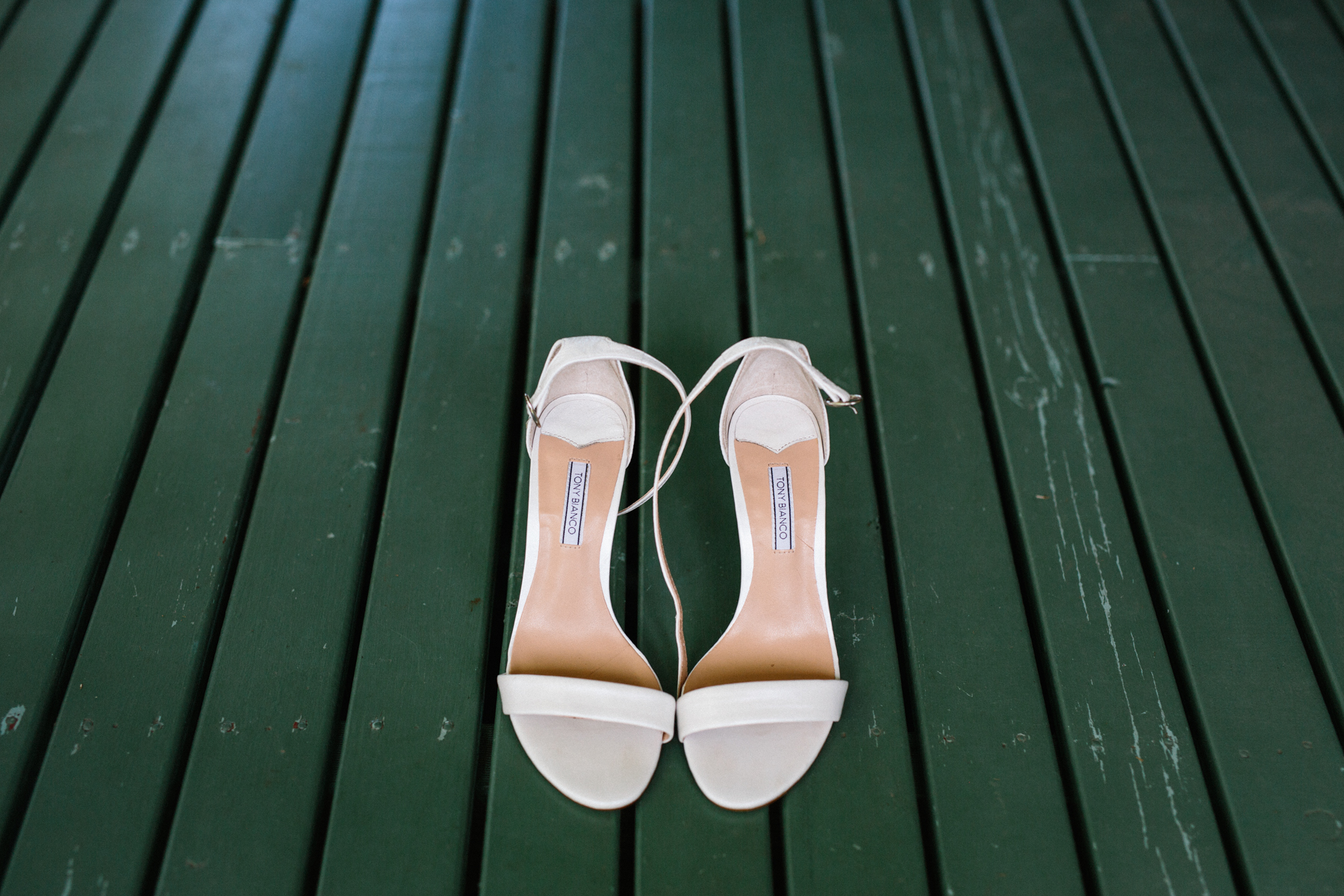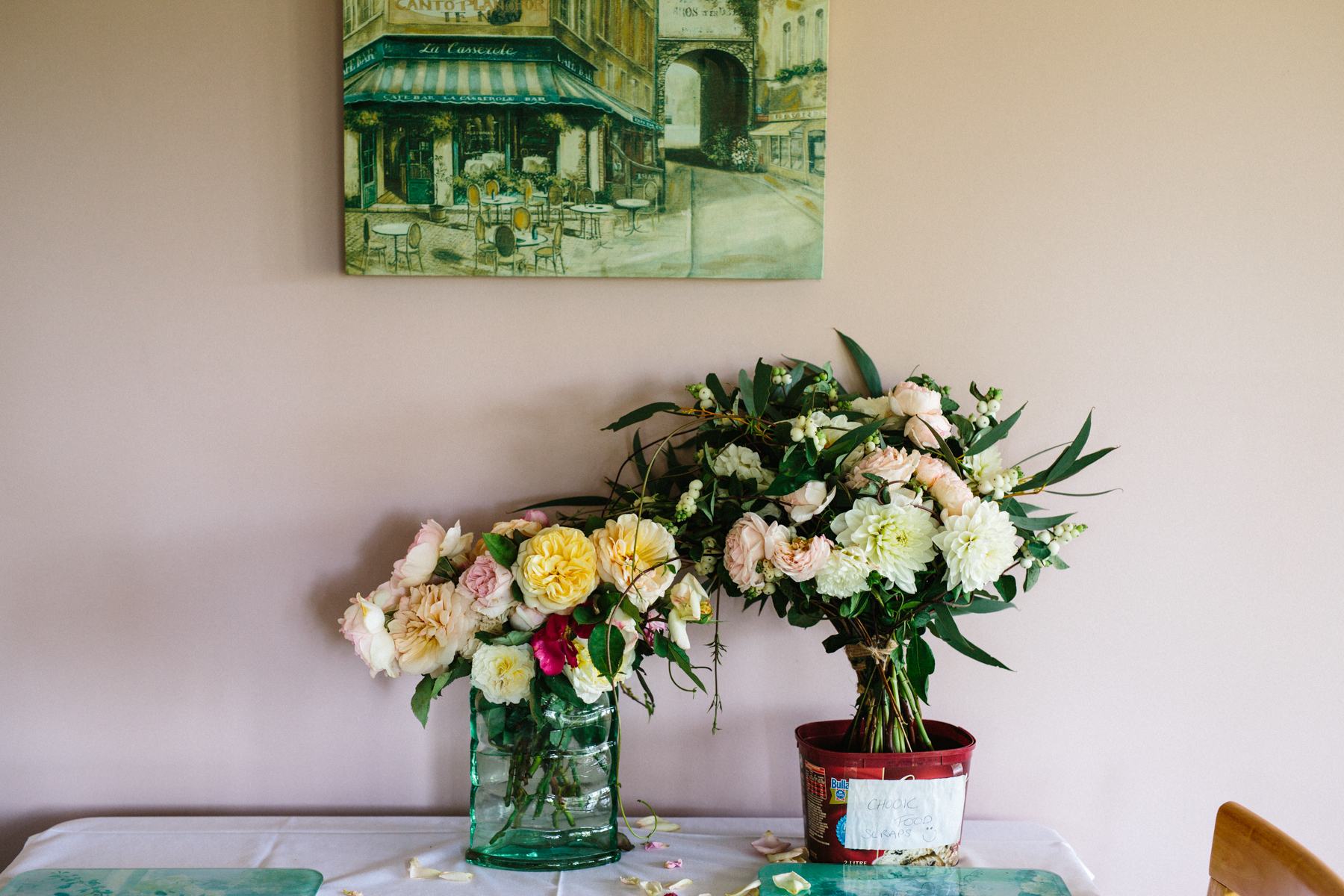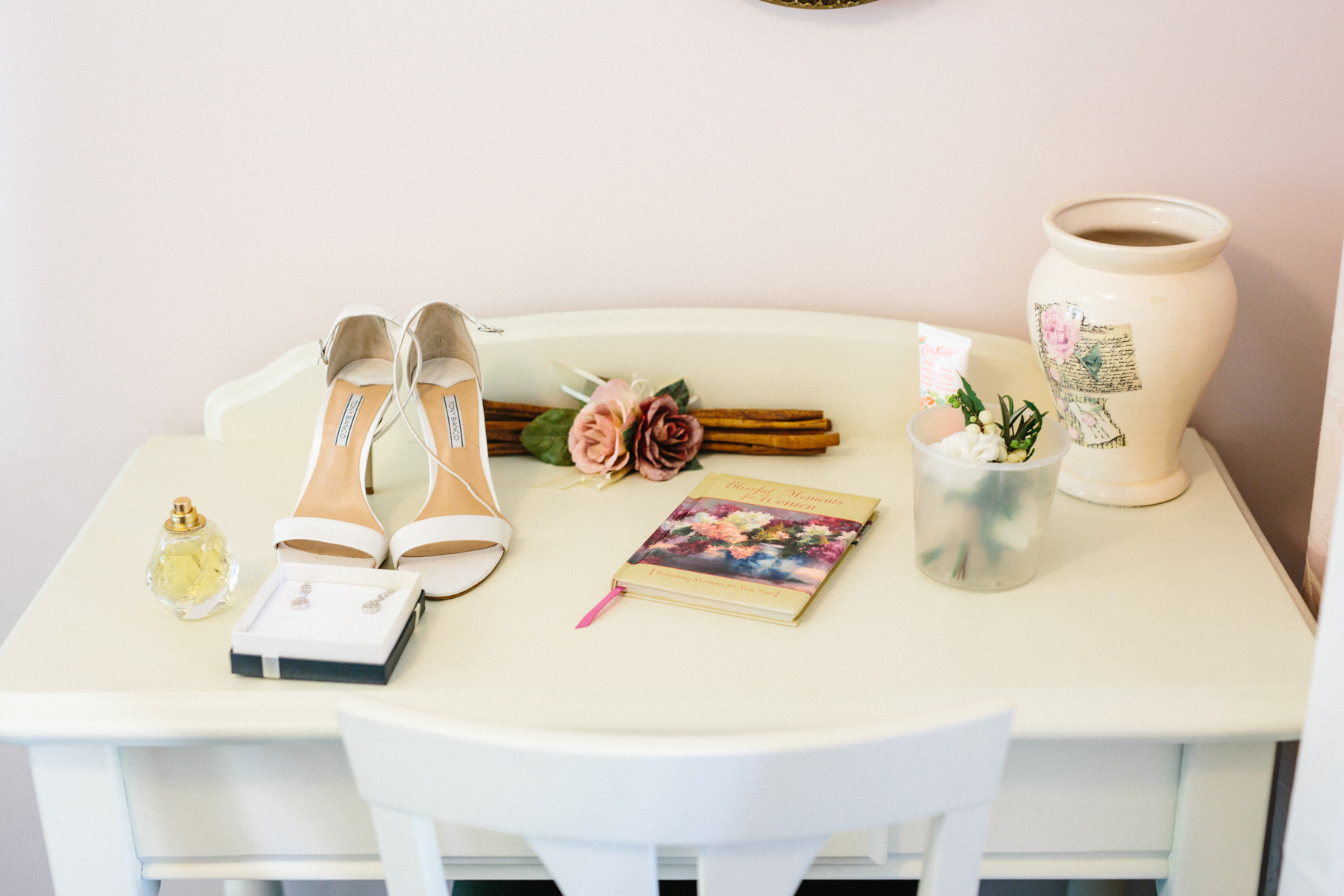 The vibe for Lareina and Isaac's wedding was very relaxed – they wanted their day to be less formal and regimented and for everyone to just kick back and enjoy themselves.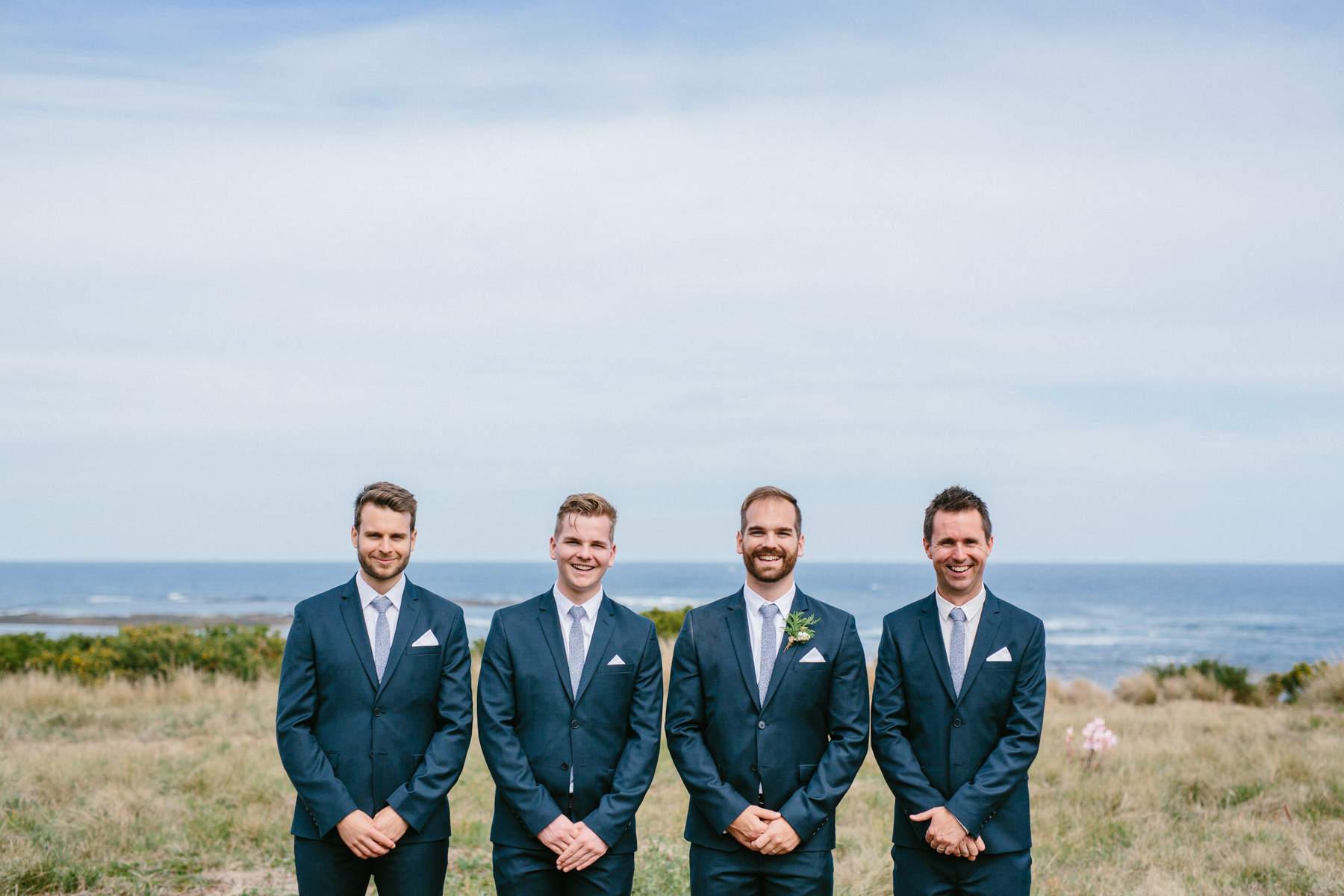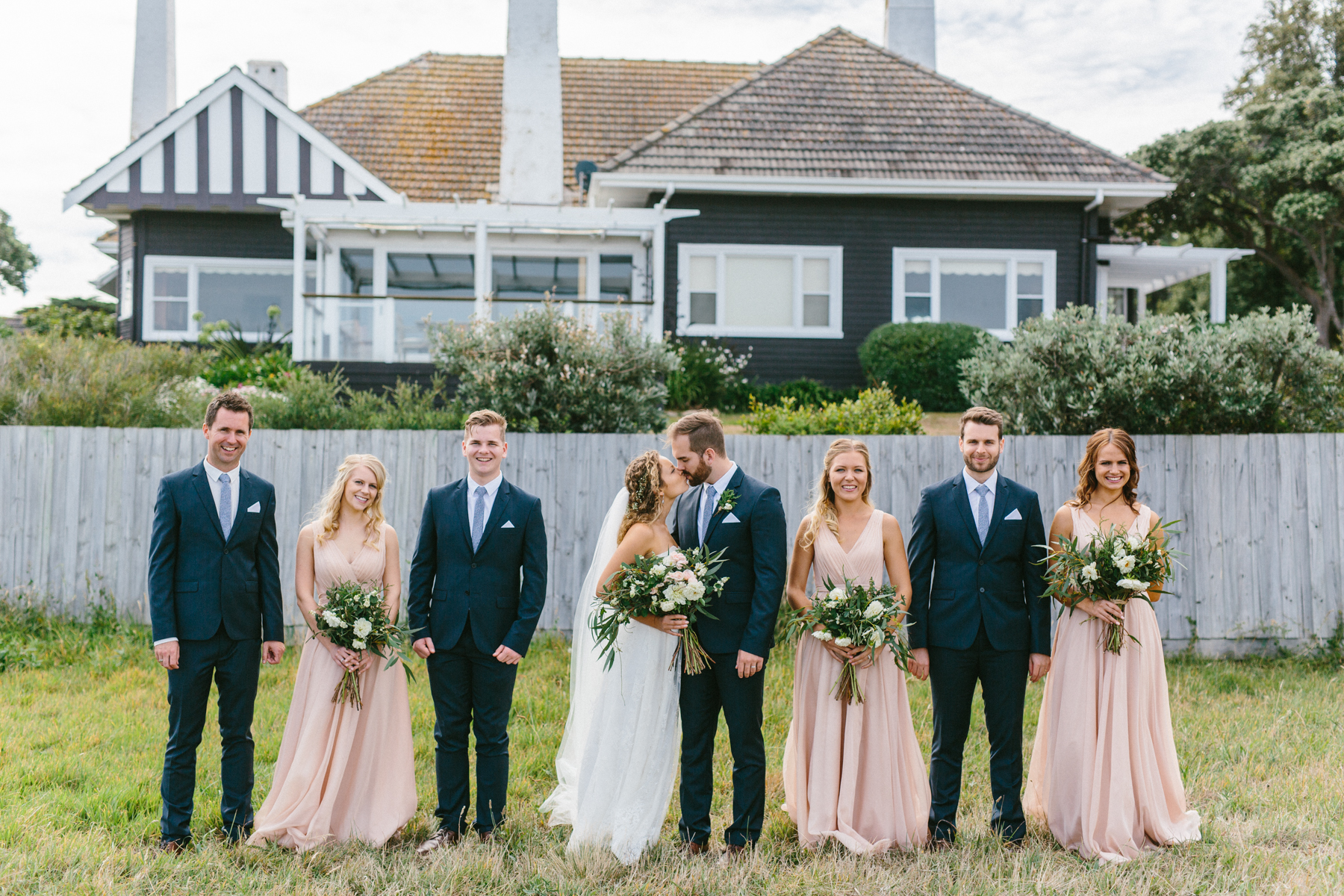 Lareina enlisted the help of her very creative friends to help out with some DIY projects. "My friends really helped out with so many creative projects, including the wedding invites and order of service cards. They also helped with the ceremony styling (which entailed crafting furniture), and a wishing well box was also made."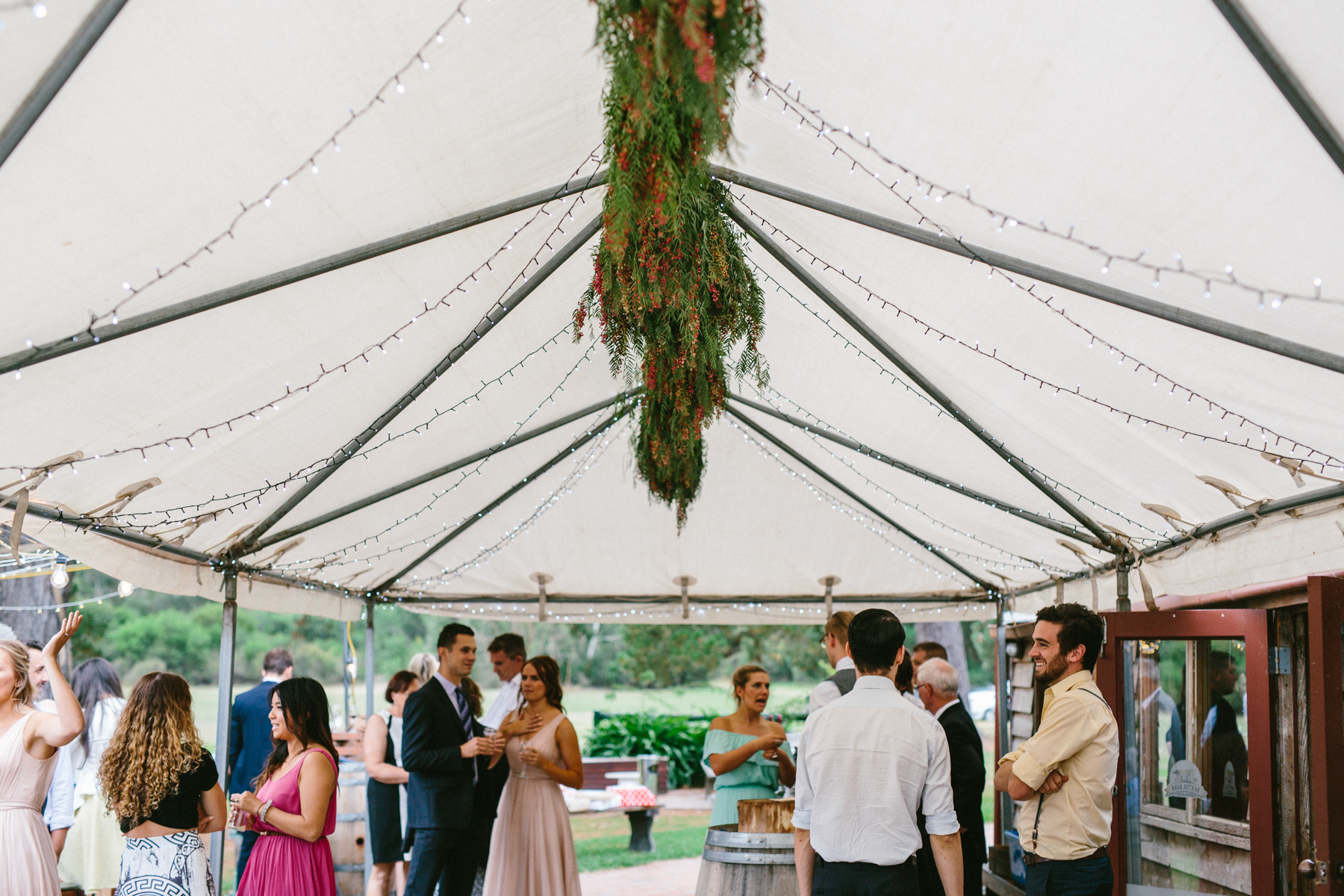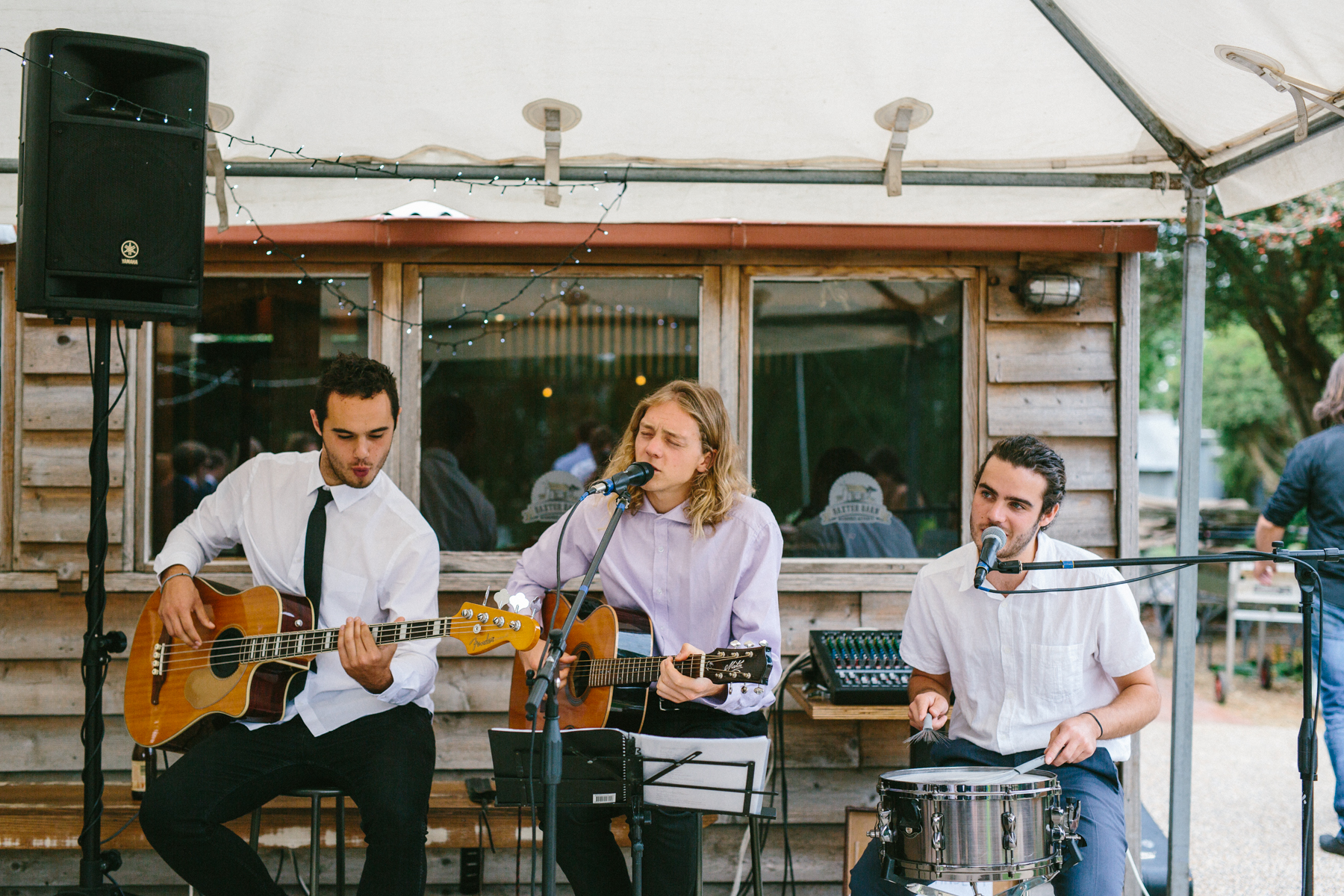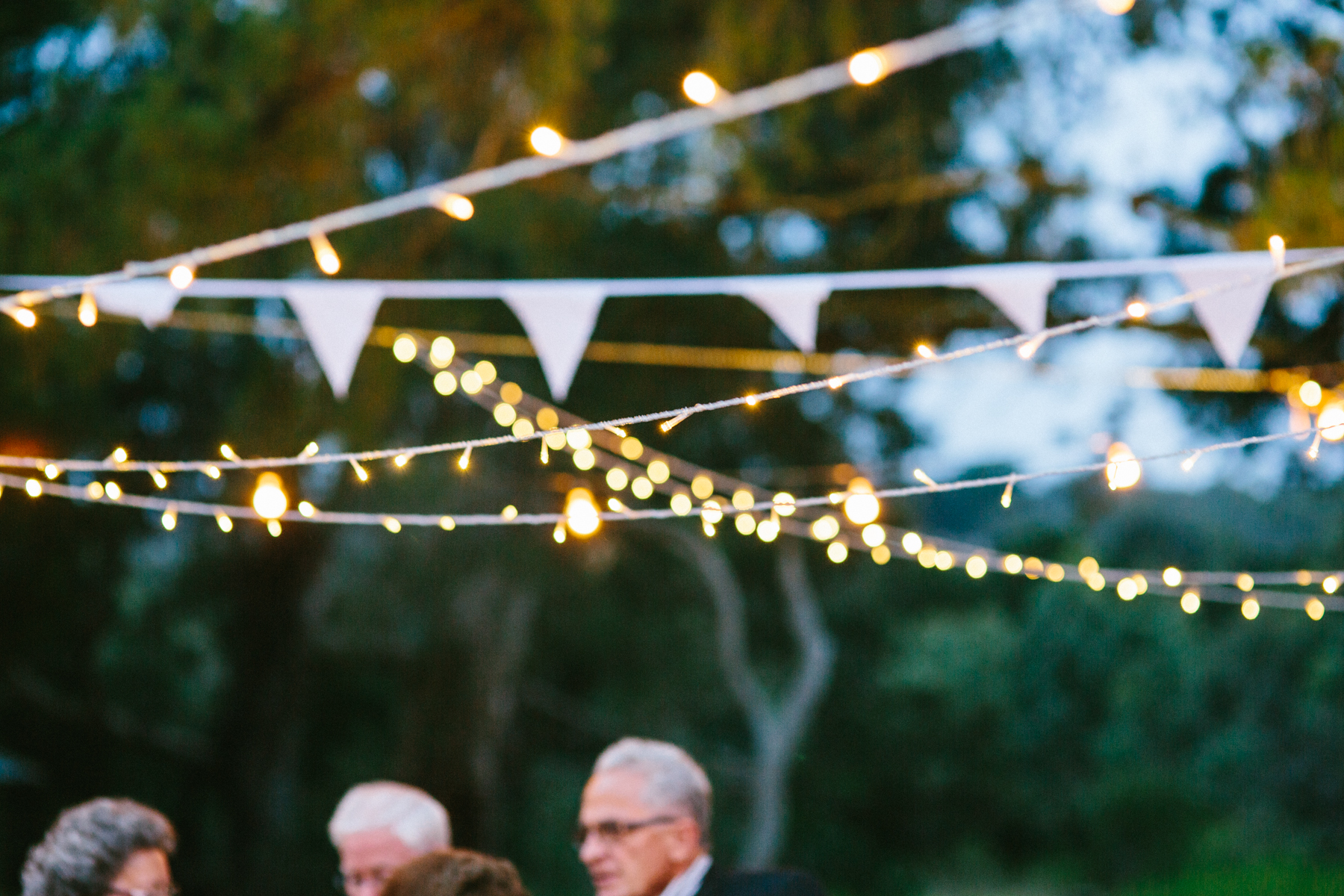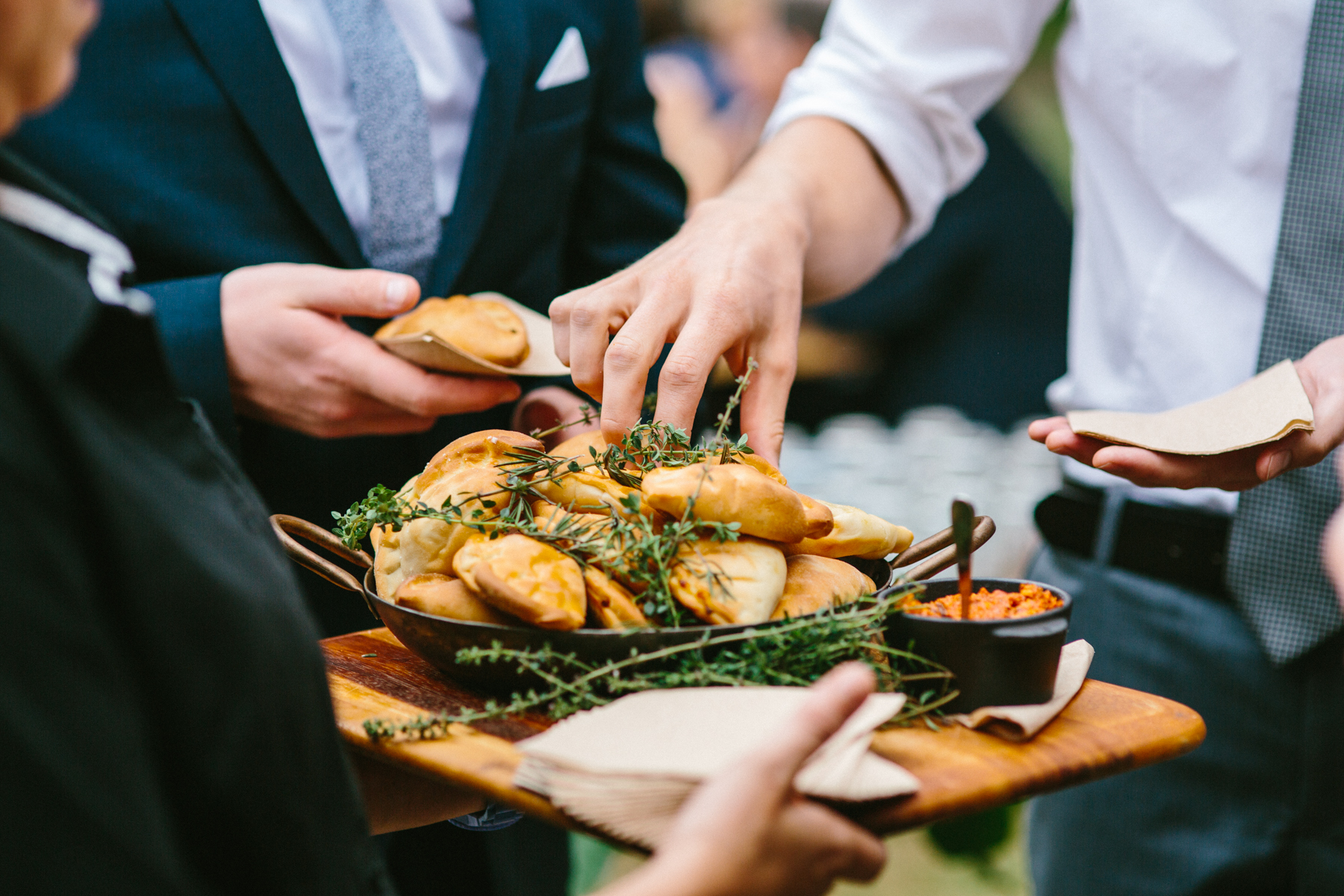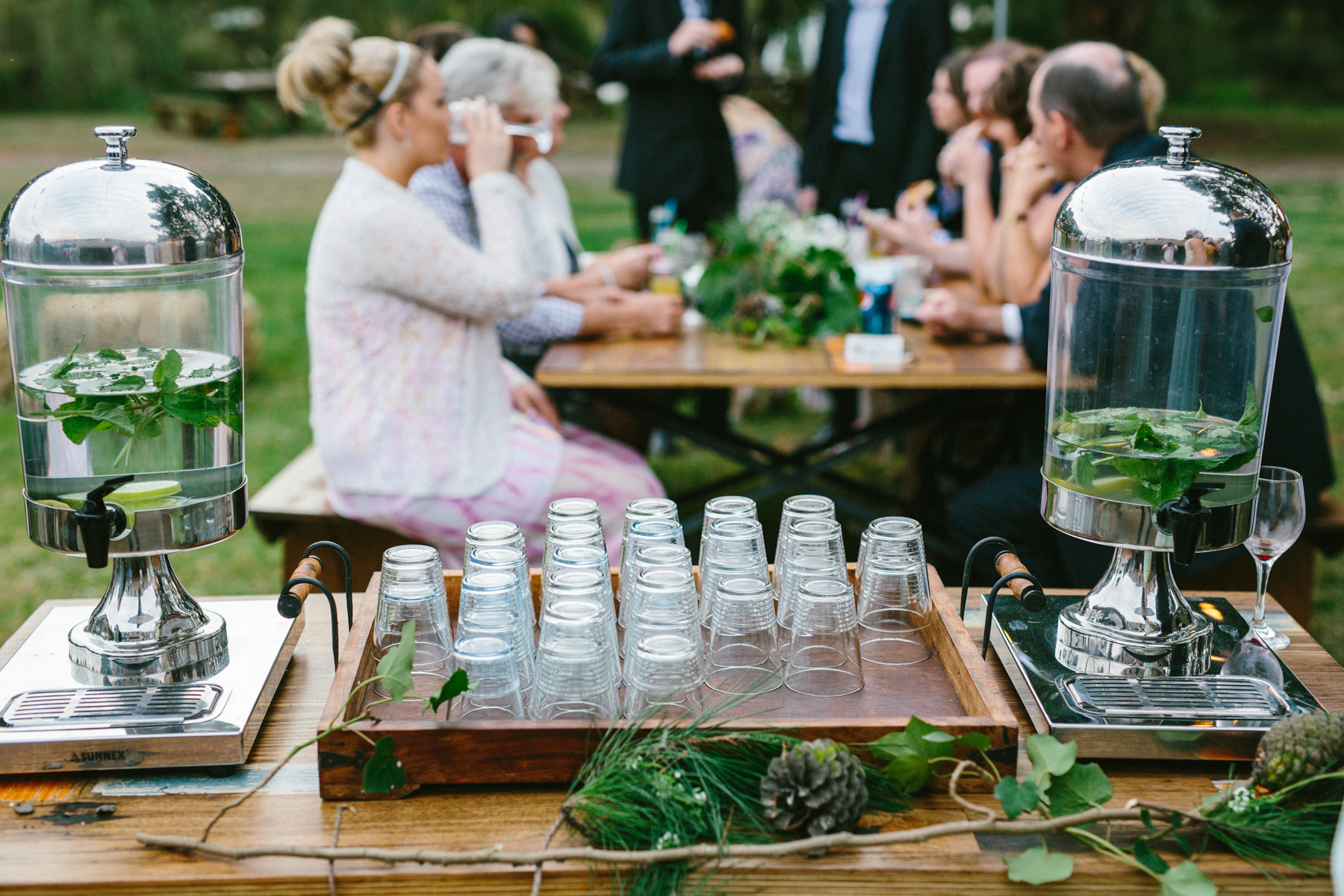 "Isaac and I didn't want a formal sit down reception and we didn't really want your traditional cocktail type food either. I went to a wedding reception at Baxter Barn the month after we got engaged and I was instantly sold by the food and the setting. It's a heritage listed barn surrounded by established green trees and a big lake. There were outdoor heaters, fairy lights and the freedom for guests to sit, stand or roam – the perfect atmosphere for a rustic, relaxed style reception," recalled Lareina.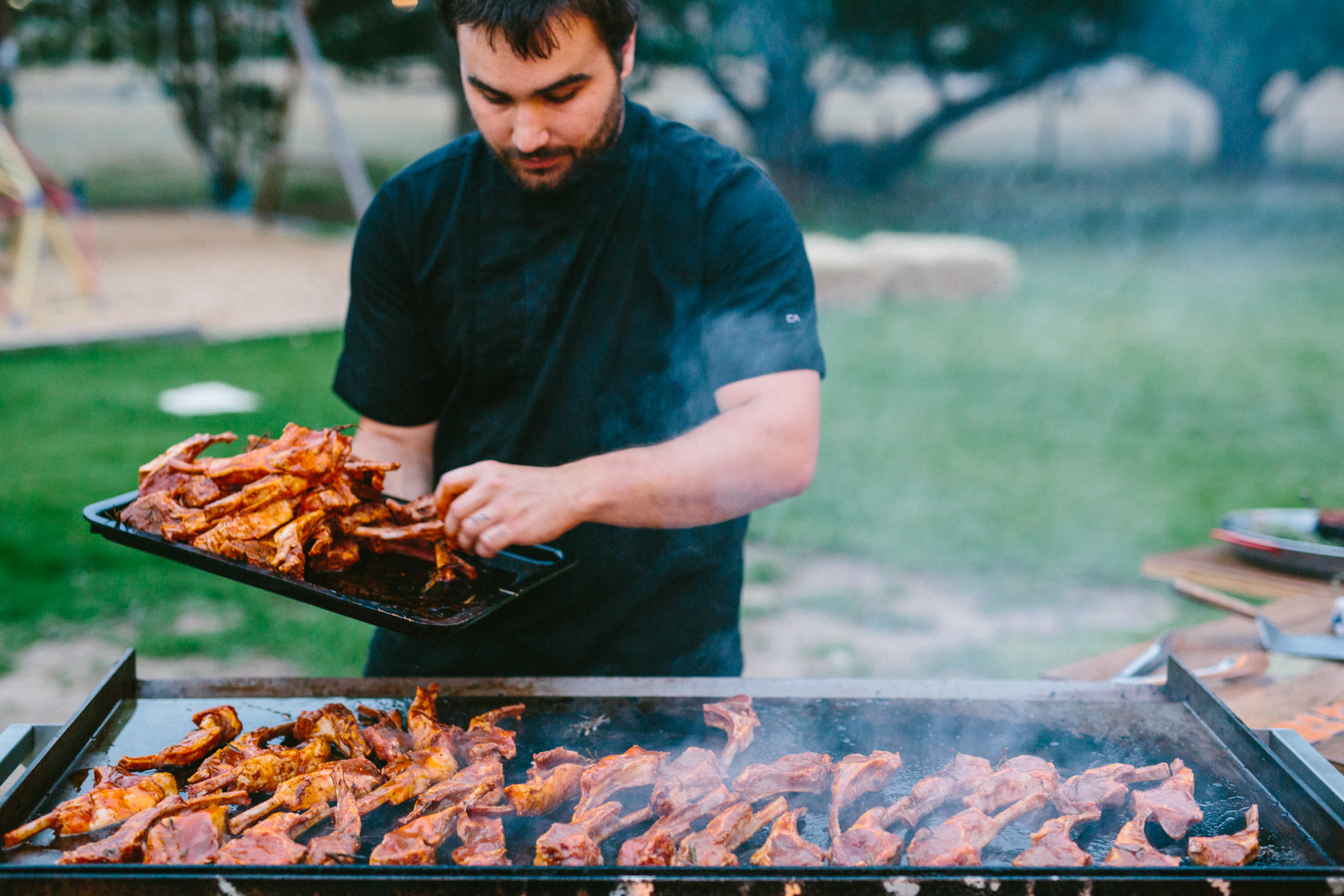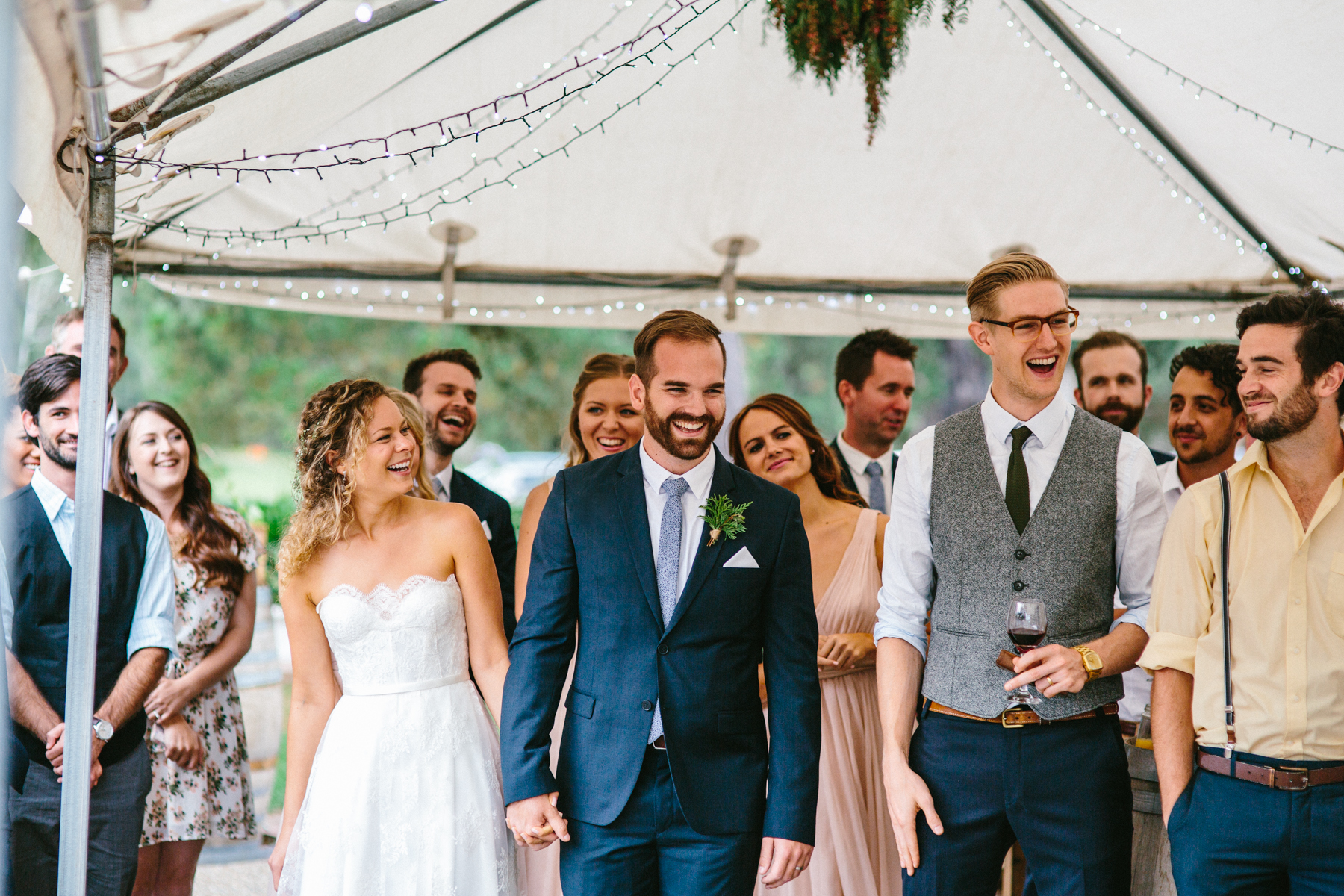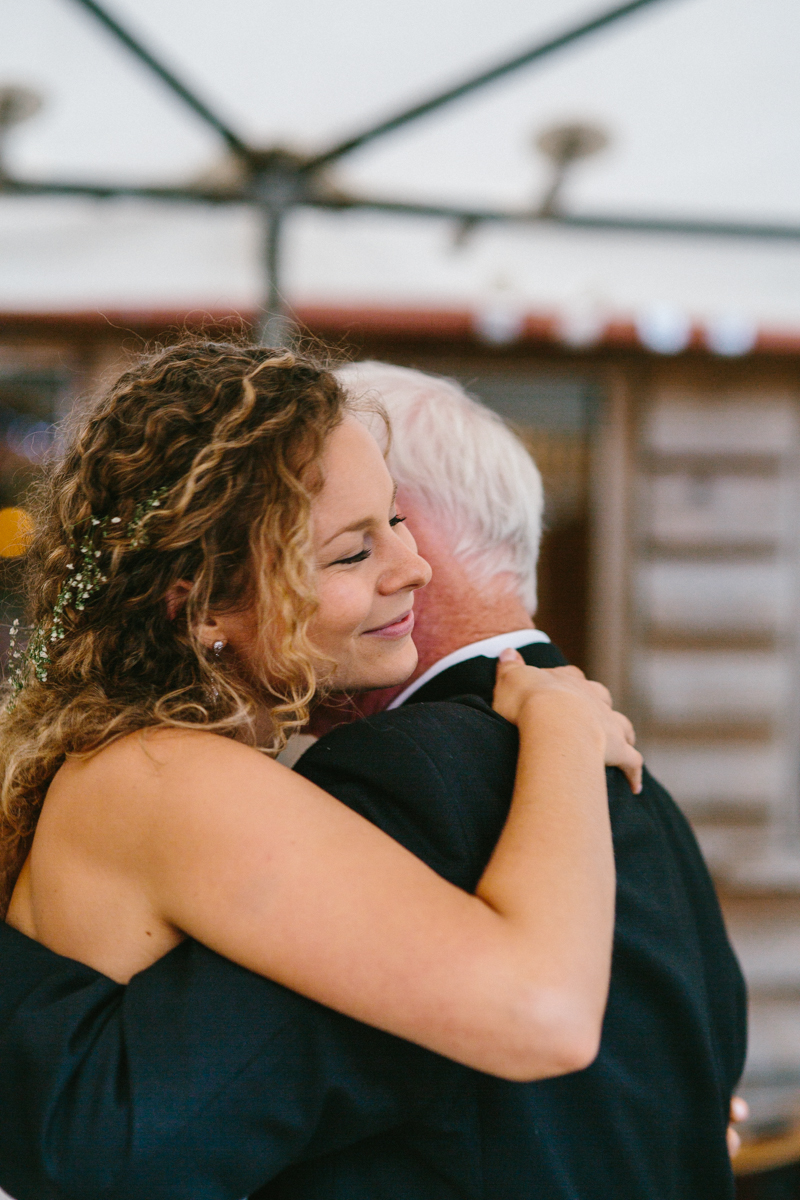 Lareina and Isaac's advice to couples getting married is to stand your ground! "People are always going to have an opinion on how you should have your day - you can't please everyone! It's important to know what you want and definitely don't fuss over the little details. You won't even notice or care about them on the day."