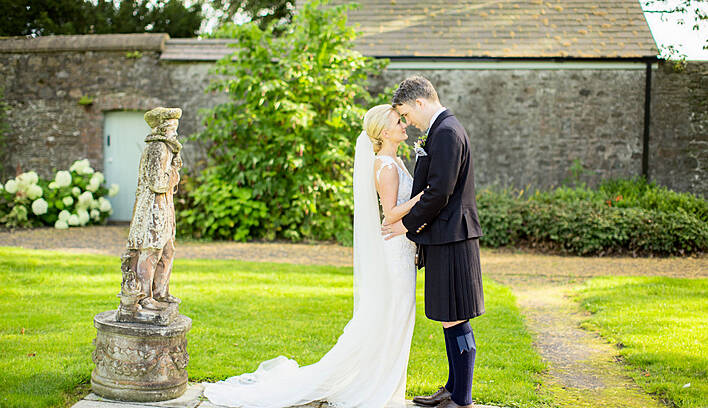 Julie-Anne and John first met whilst working for the same company in different locations - John was based in Scotland and Julie-Anne was based in Ireland.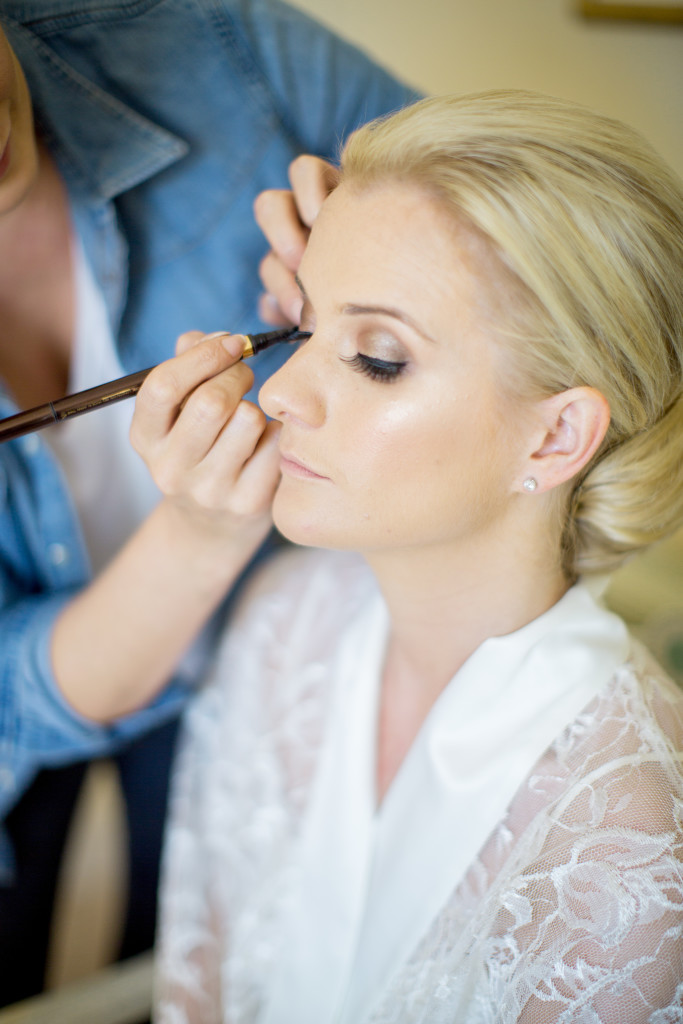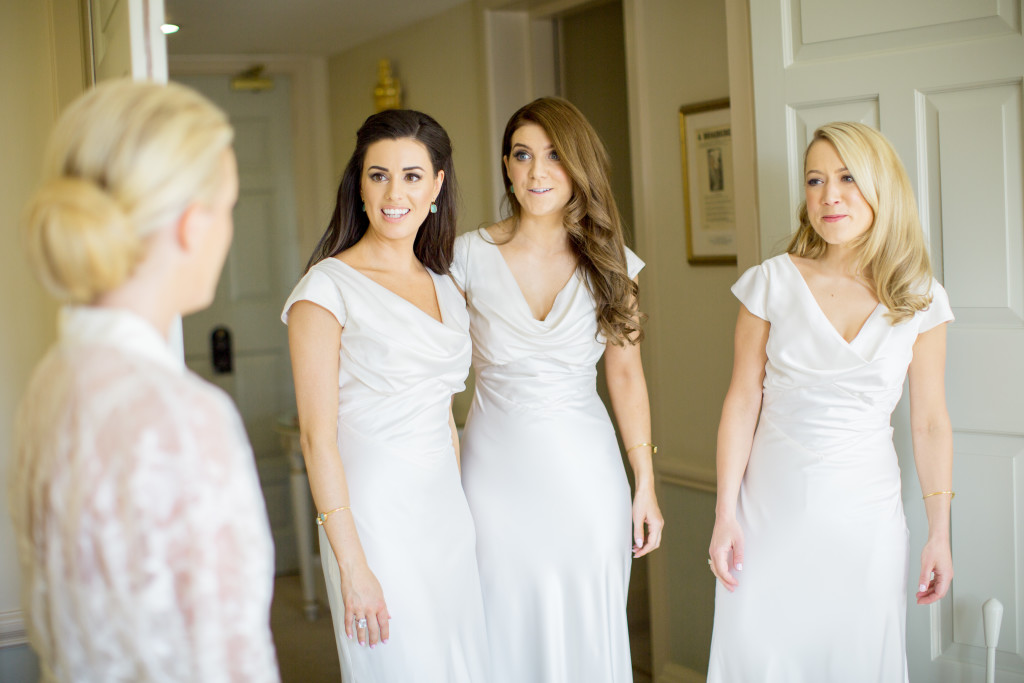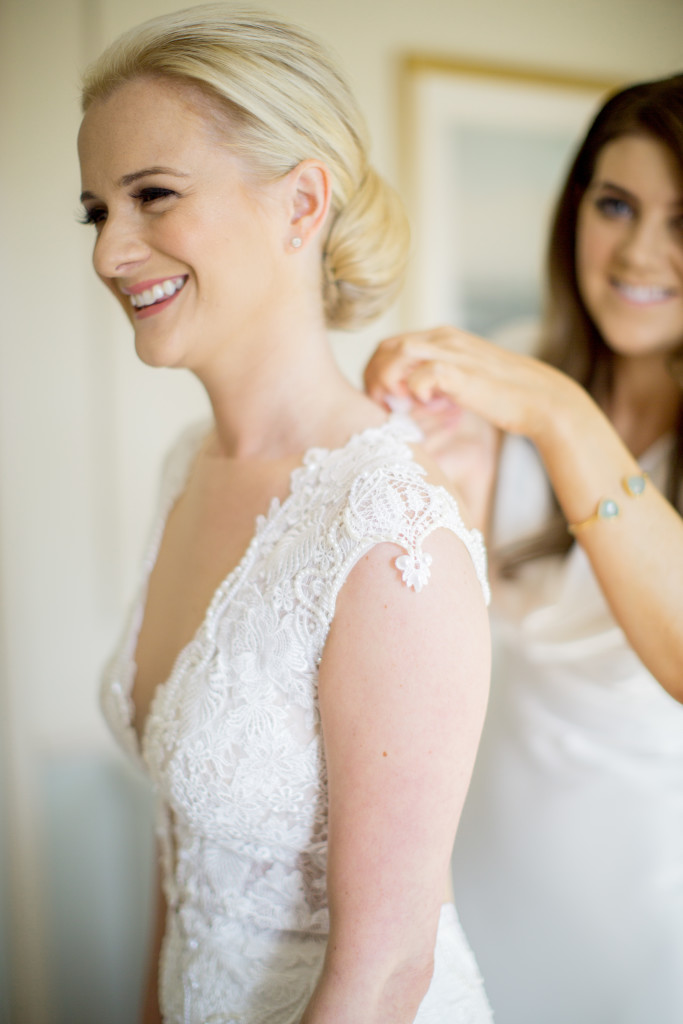 Julie-Anne and John did long distance dating for a short while before John upped and moved over to Ireland. They moved in together and four-years-later they got engaged.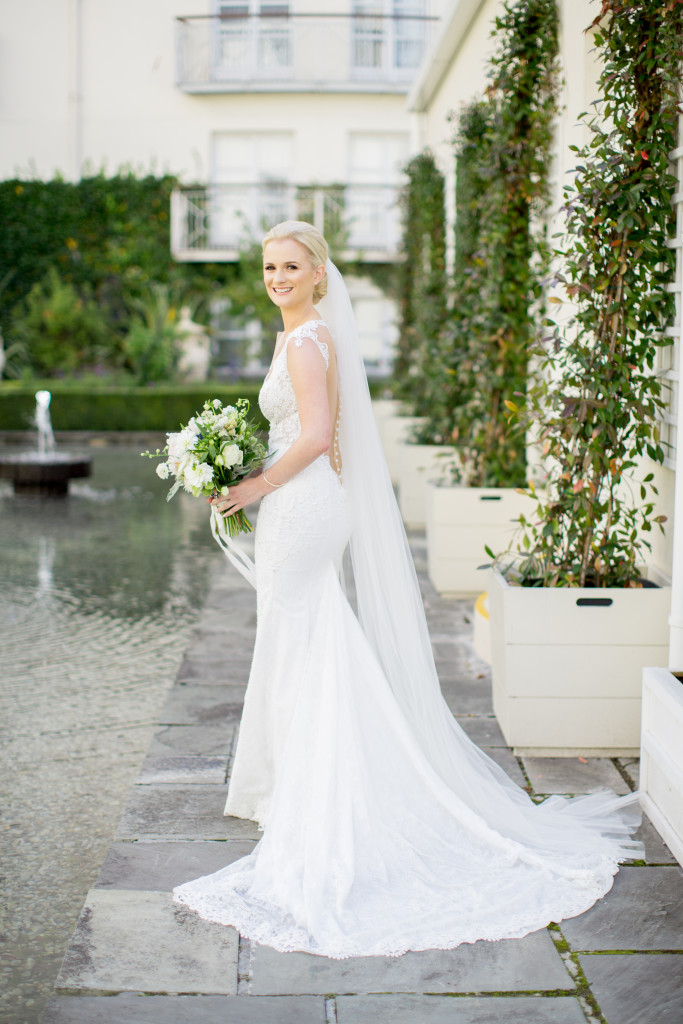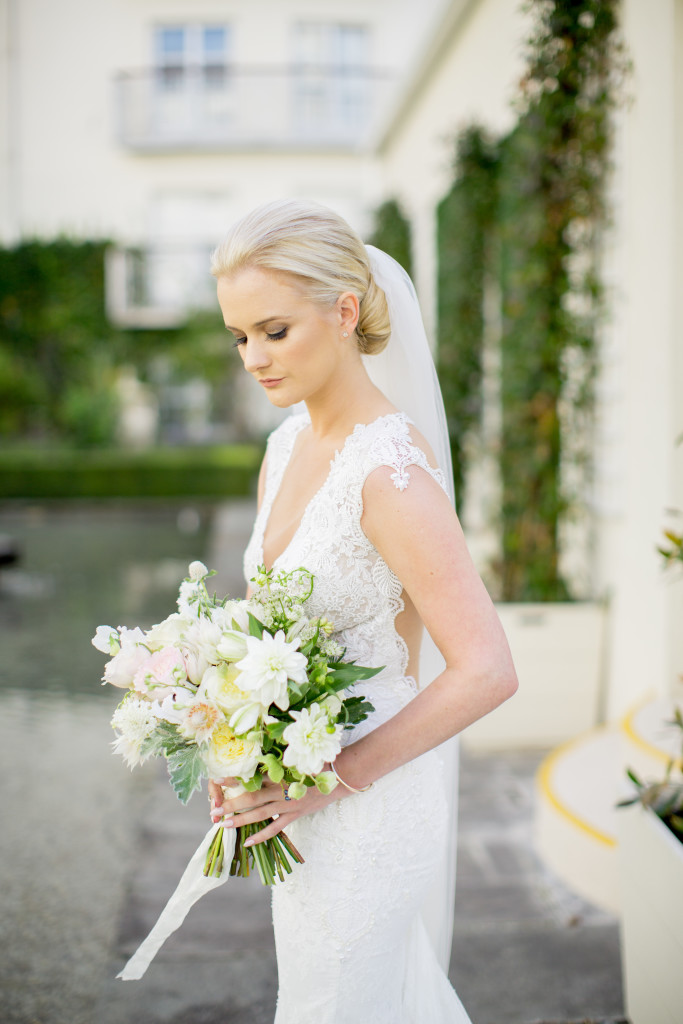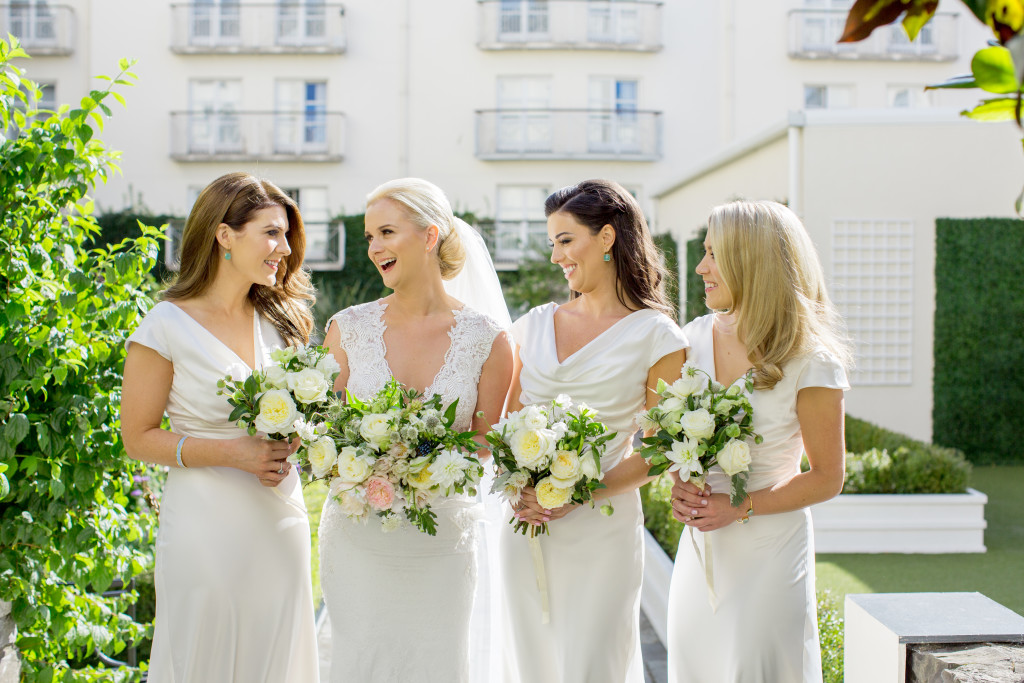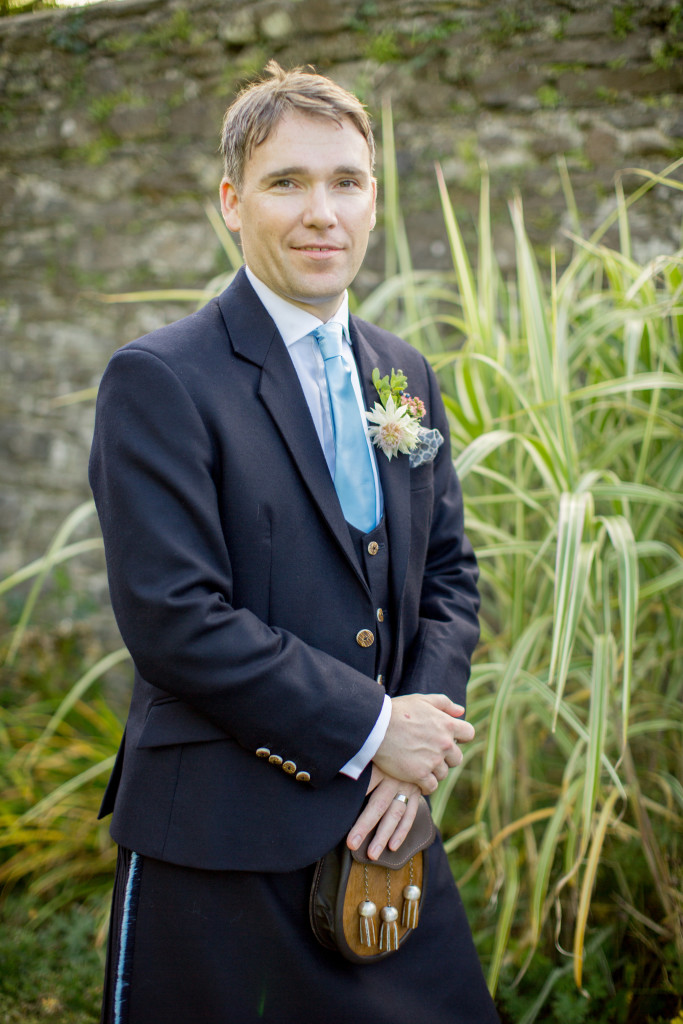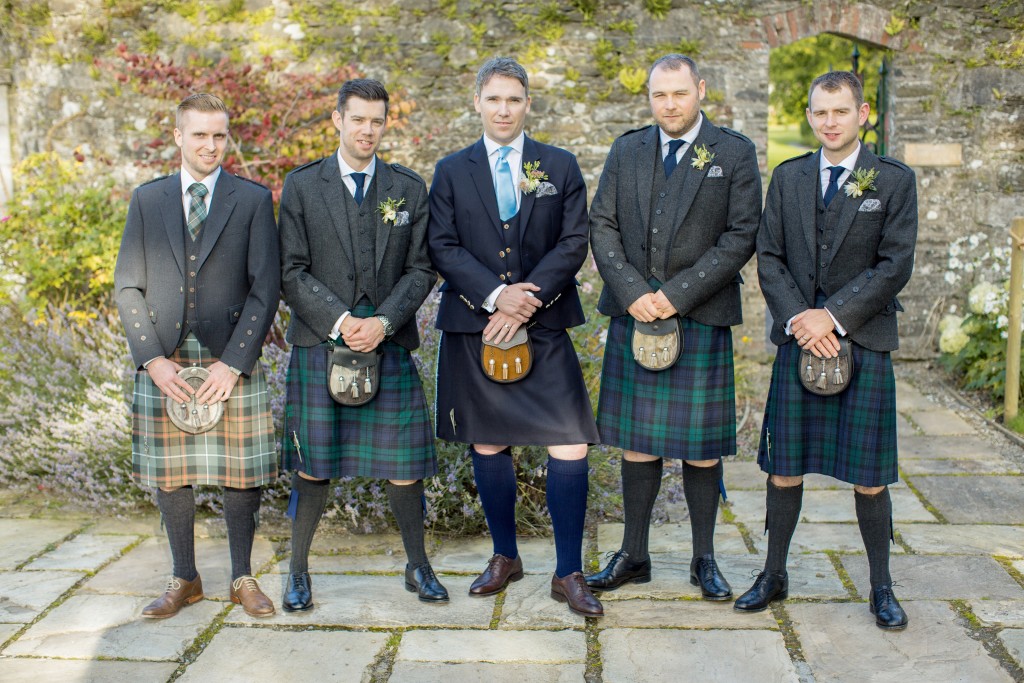 John planned a romantic proposal that involved a chauffeur arriving at Julie-Anne's door with a letter from John telling her to pack a bag - she was then driven to the Shelbourne hotel. "In a slightly confused state I was whisked upstairs to a beautiful suite, that John had arranged to be decorated with 1,000 white roses (my favourite). The Shelbourne were so impressed, they asked if they could film it, however little did John know, his agreement to this meant the footage would be shown on the RTE show The Shelbourne," says Julie-Anne.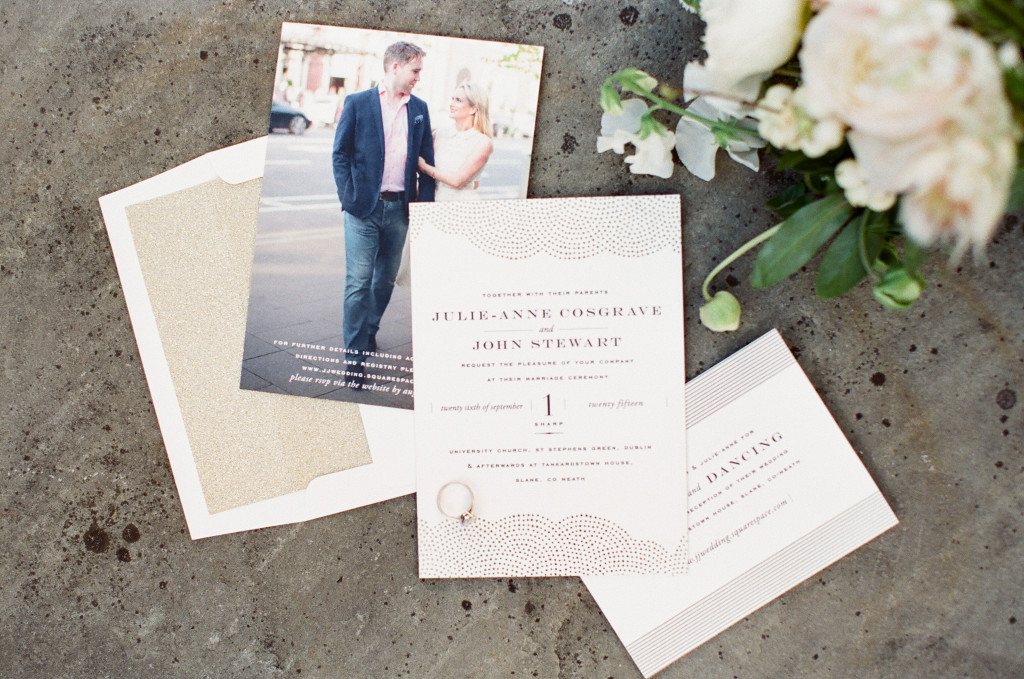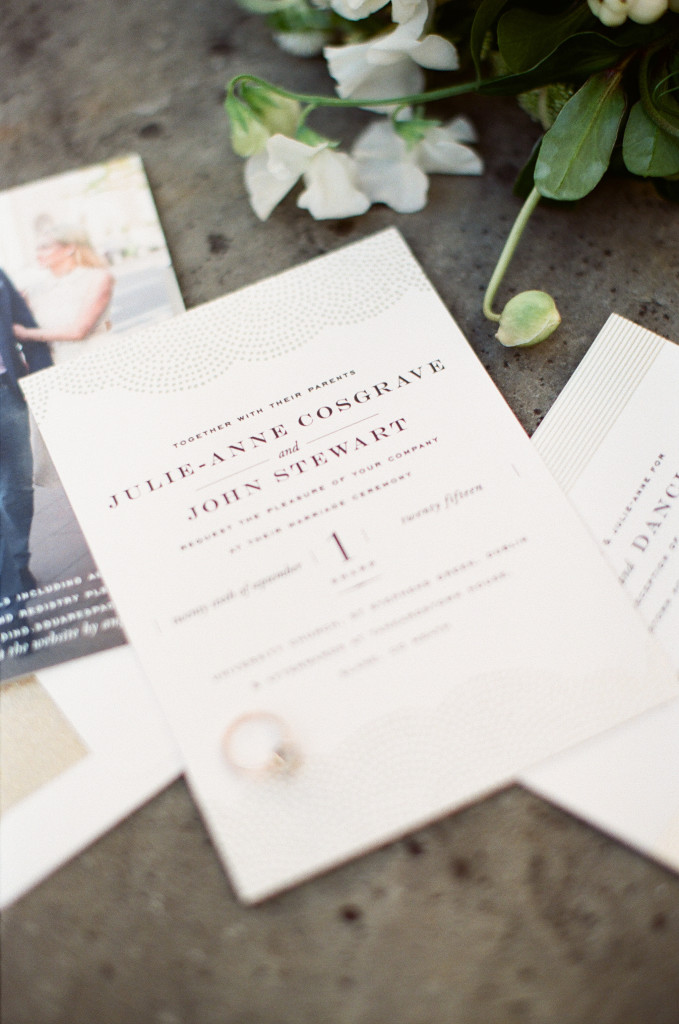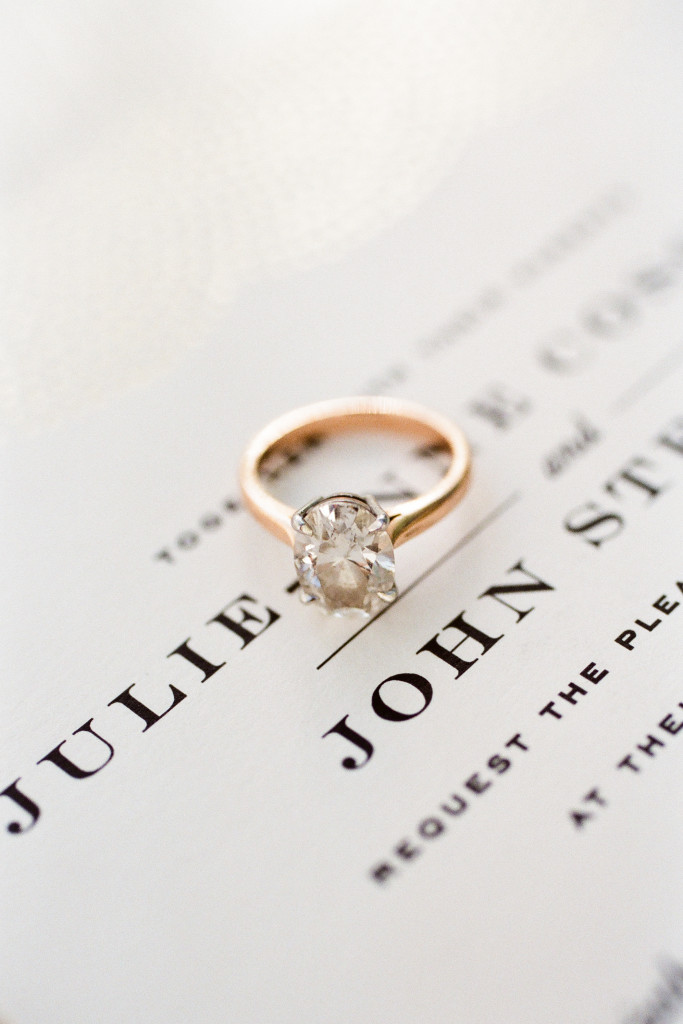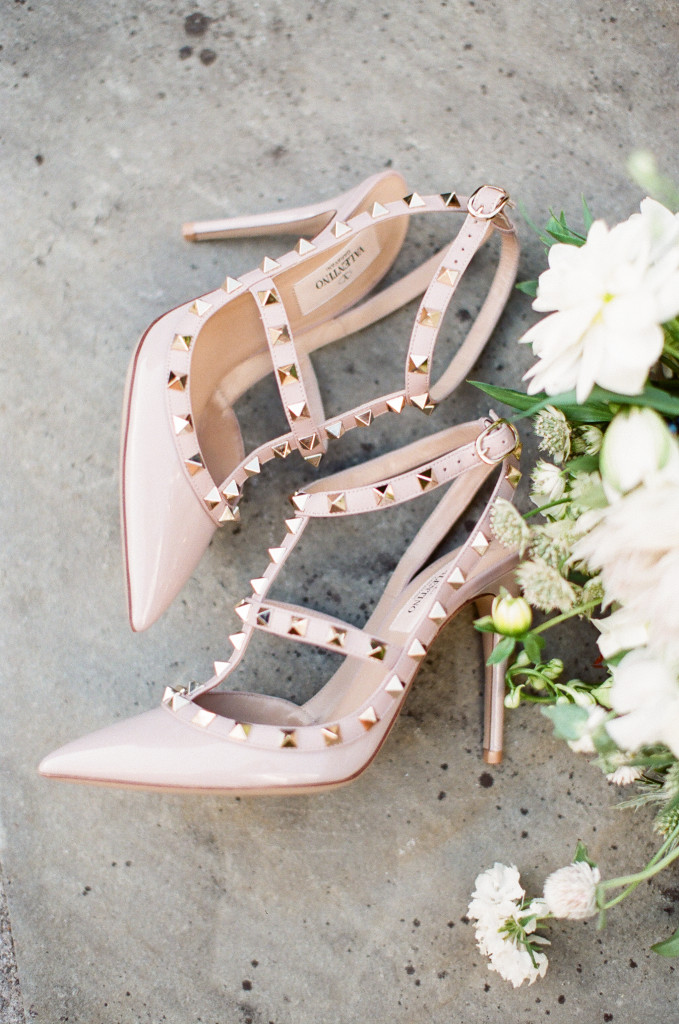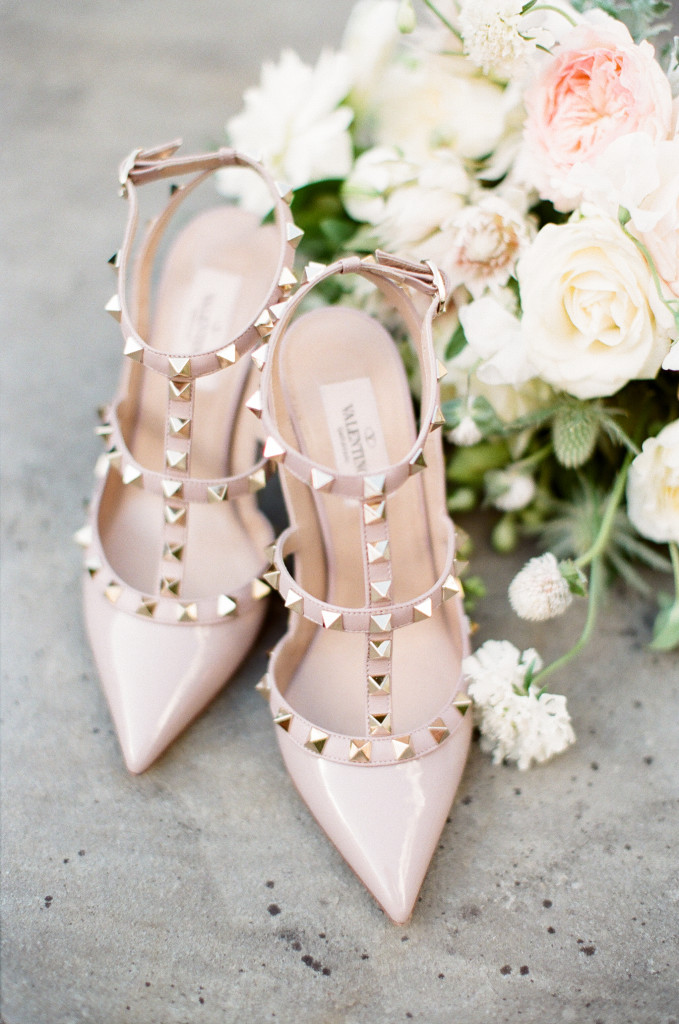 Julie-Anne knew what she wanted their Tankardstown House wedding to look like, and that involved a predominately white theme with pops of gold in places, plenty of flowers and a decadent dessert table. The table also featured a Ladurée macaron tower in place of a traditional wedding cake. Julie-Anne sourced everything from the copper lanterns in the church to the British Charbonnel et Walker wedding favours herself.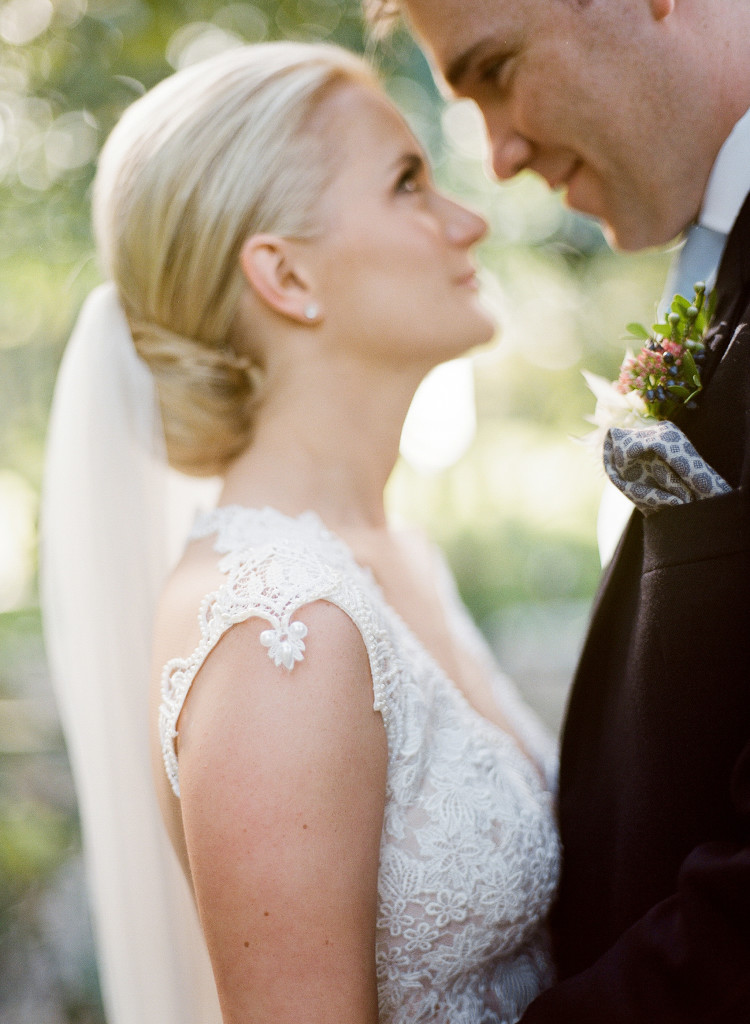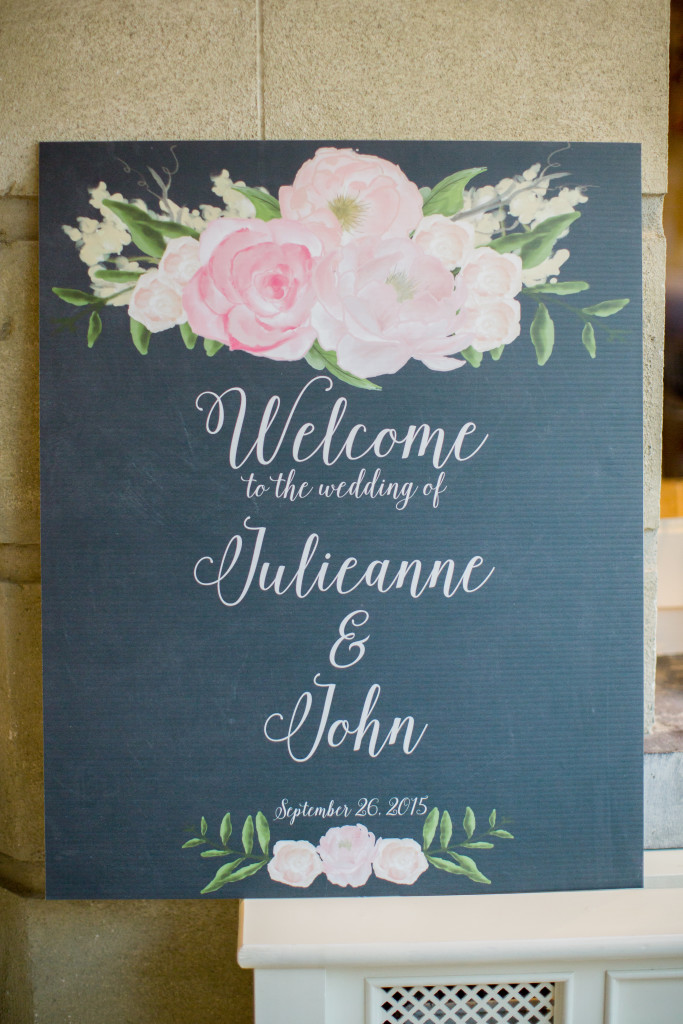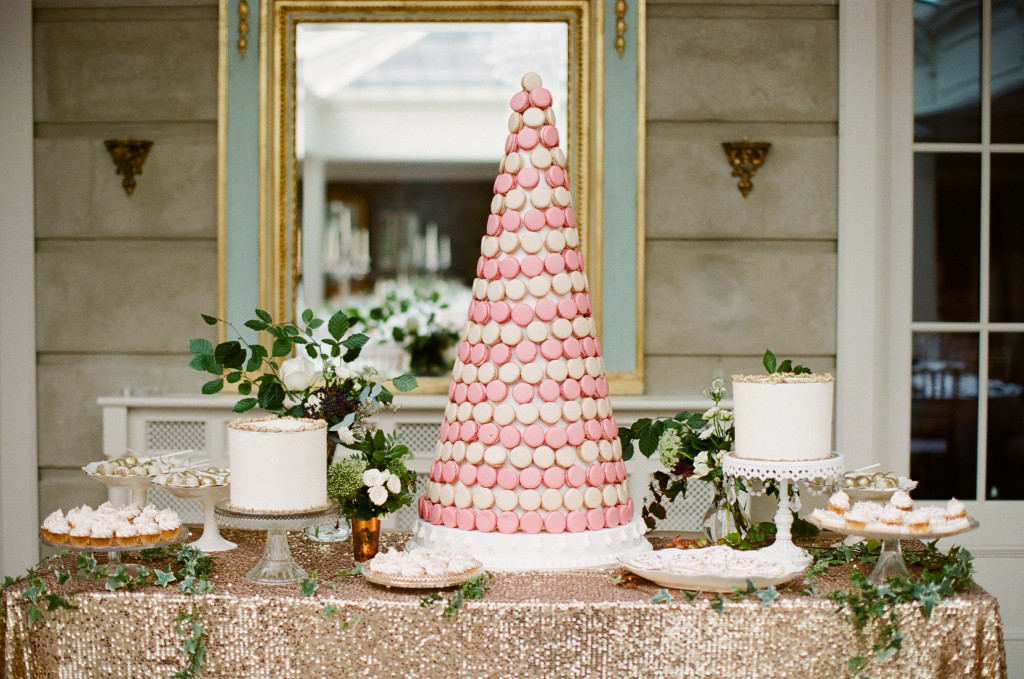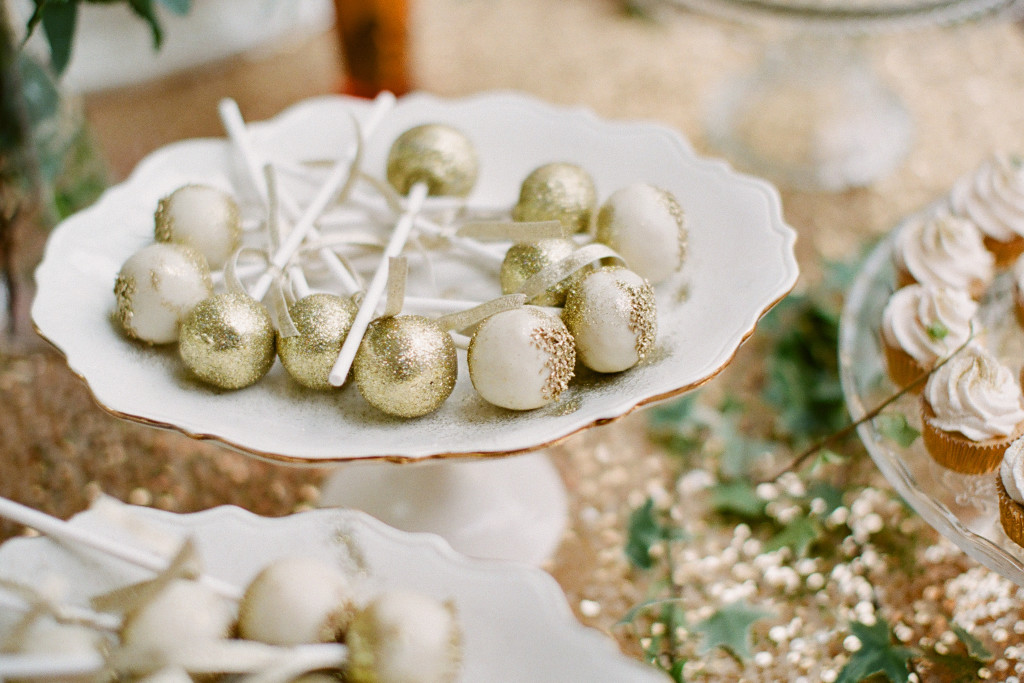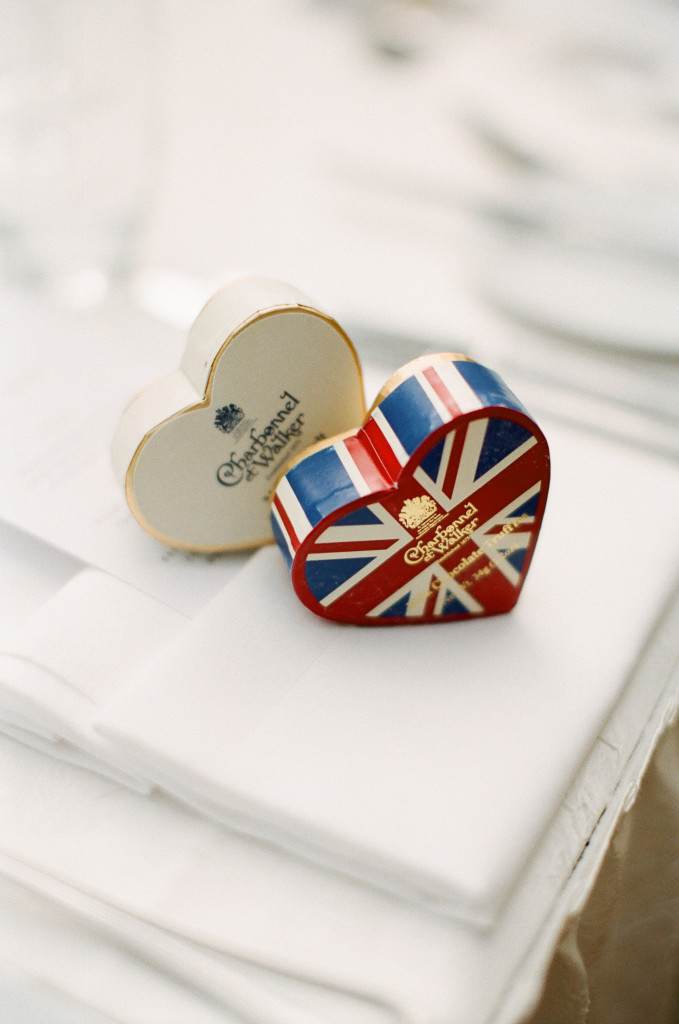 Moving back to Scotland just three months before the wedding was particularly difficult for the couple. While they were trying to finish planning their wedding in Ireland, they were also trying to coordinate changing jobs and moving country.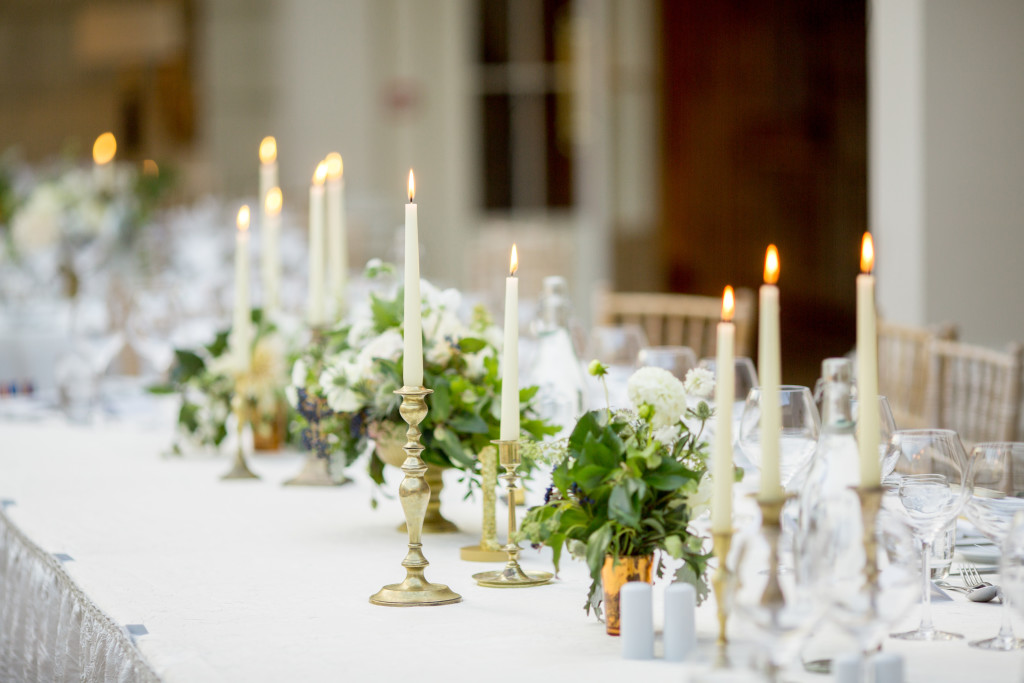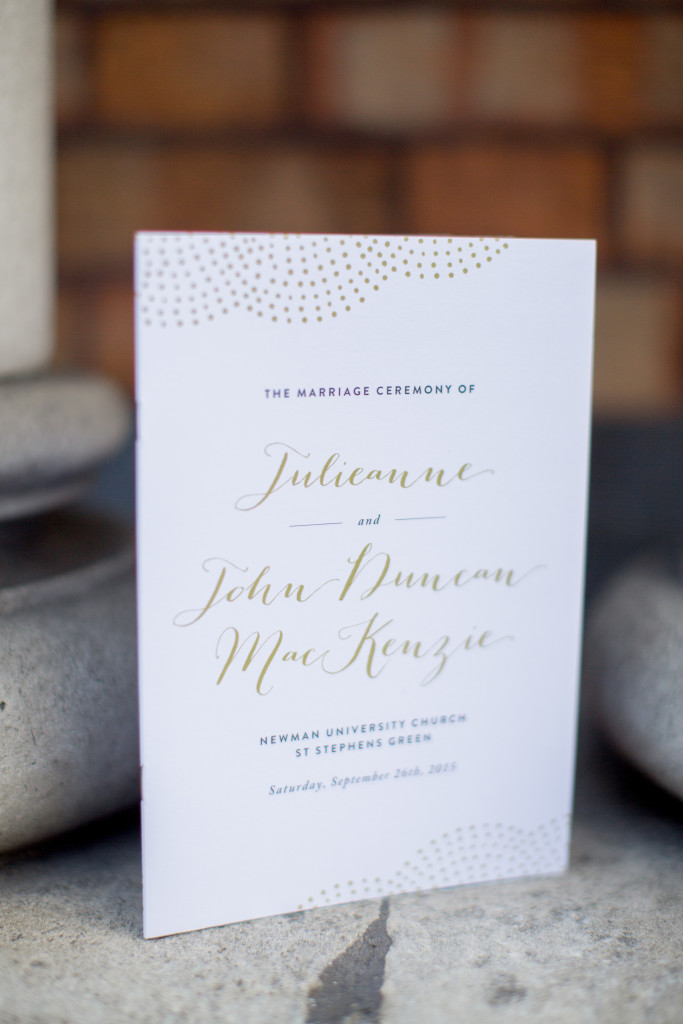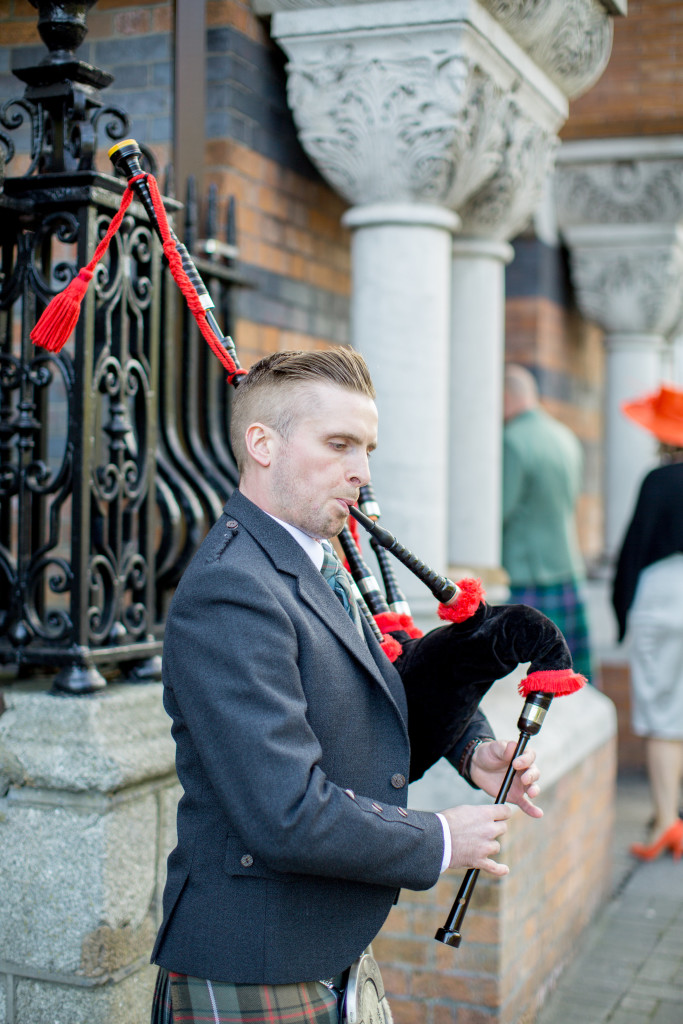 "I had a lot of nerves on the morning, which were quickly assuaged on the arrival of the fantastic hair and makeup team. Our favourite part of the day was our ceremony; the church was so beautiful and the songs we chose (sang by the Dublin Gospel Choir) sounded so fantastic. Our priest was a family friend who injected humour into the ceremony and made it even more relaxed," recalls Julie-Anne.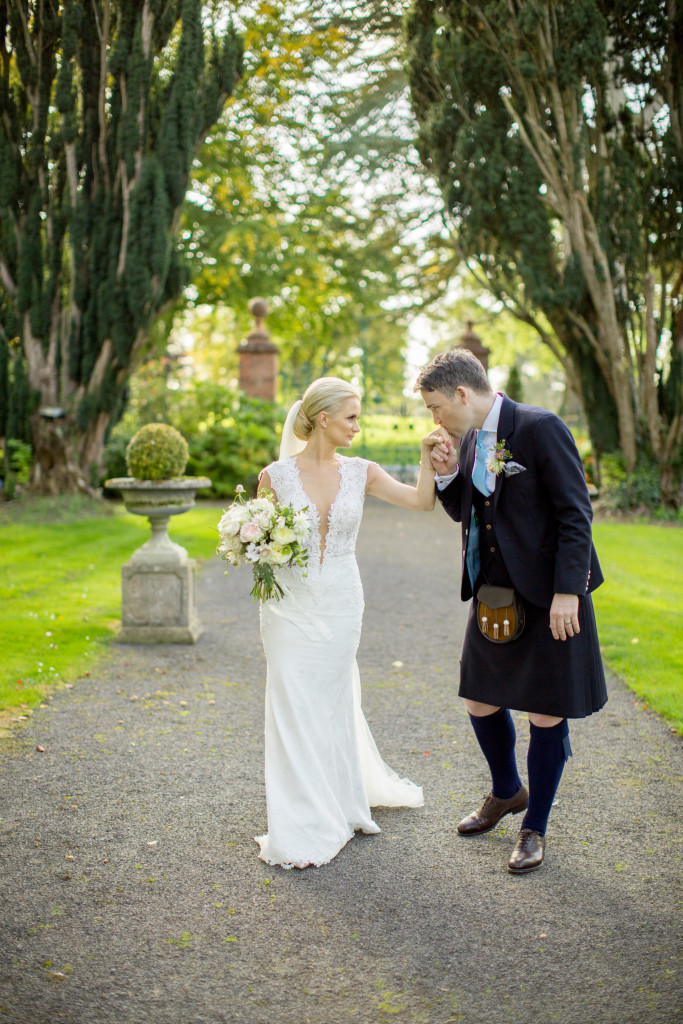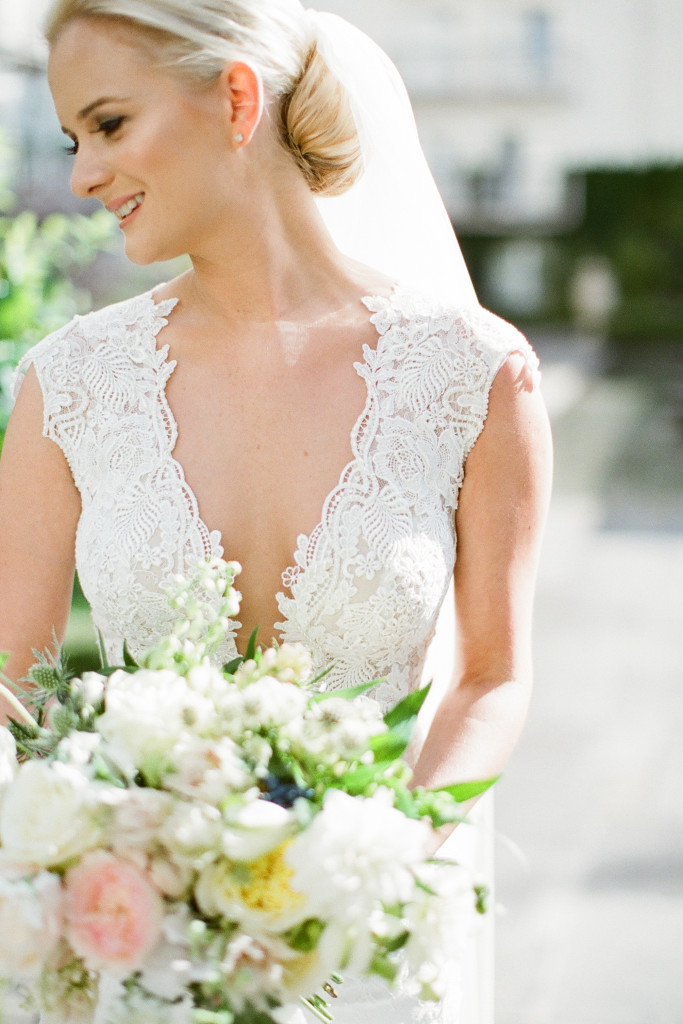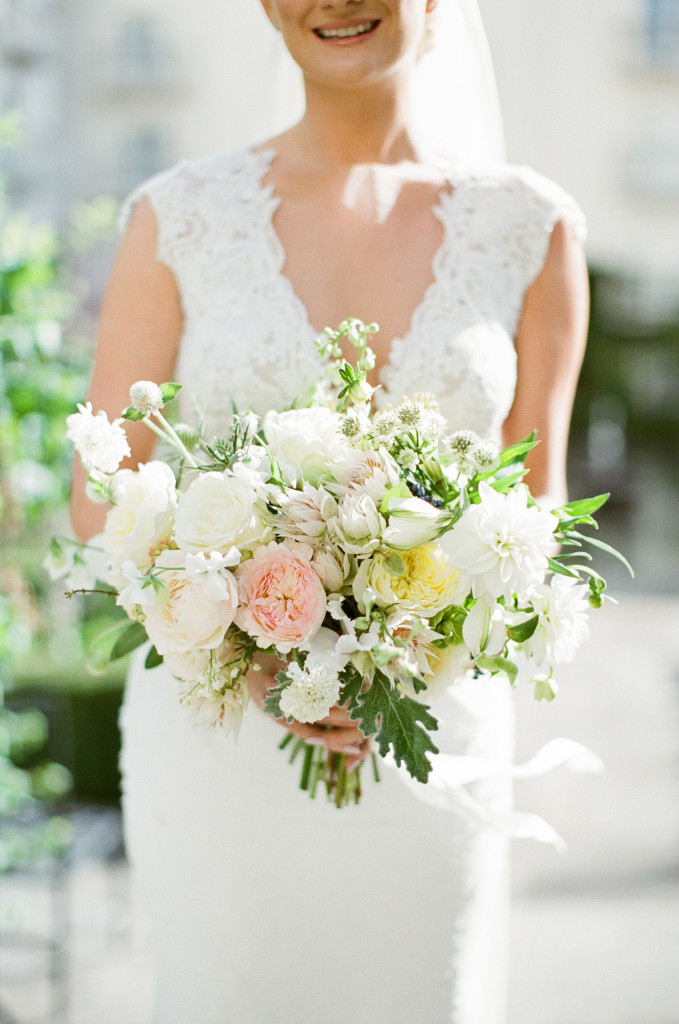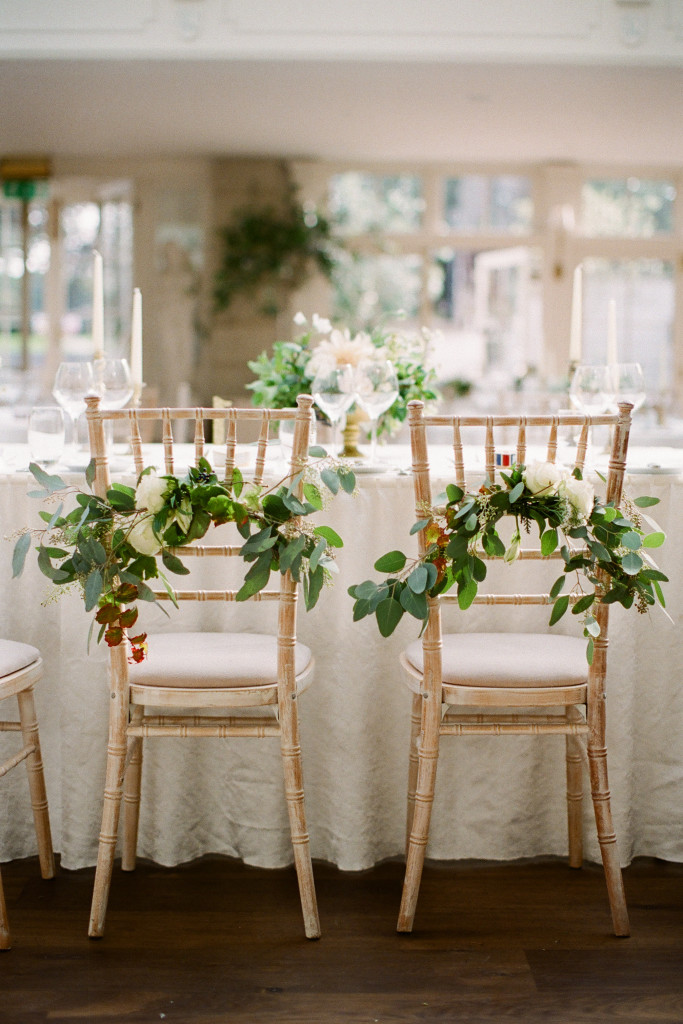 "Walking into the reception to our friend Jon piping on the bagpipes, it was such a novel thing for our Irish guests, everyone was on their feet, clapping and stamping as he led us in. It was such an electric welcome and we absolutely loved it," Julie-Anne said.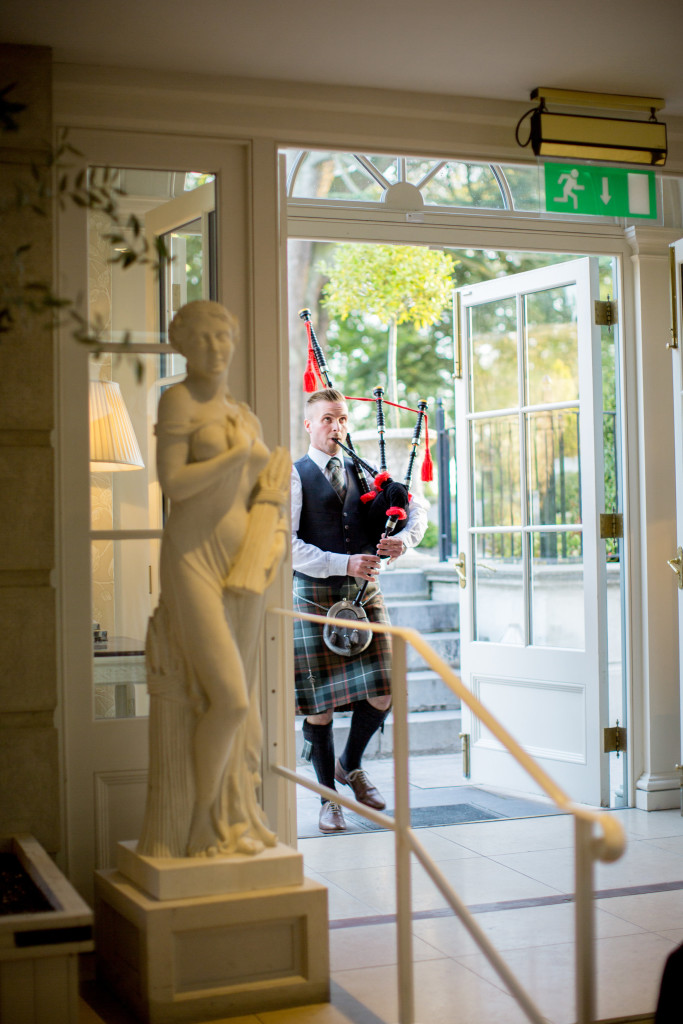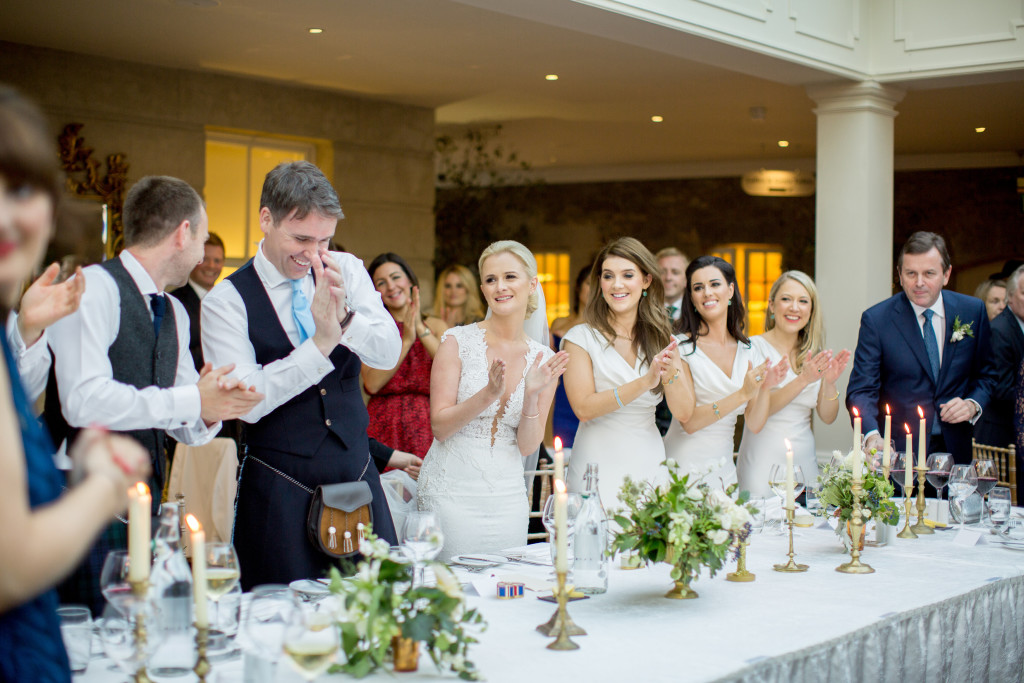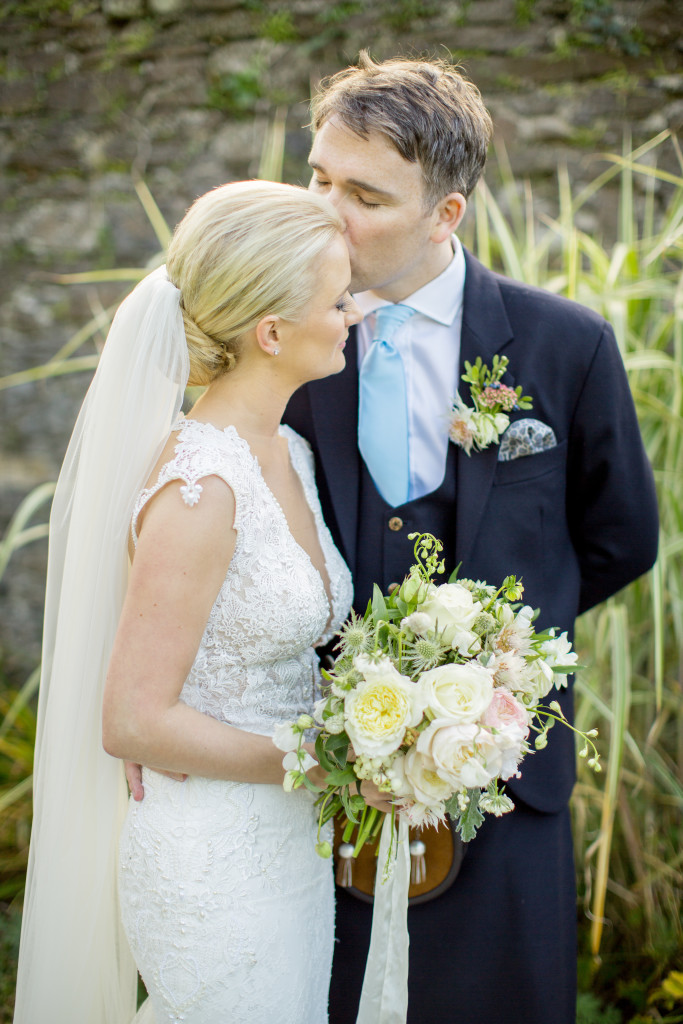 Julie-Anne and John's advice is to try not stress too much about details, if something won't work, find an alternative! "I really wanted to do a firework display but for various reasons, I couldn't at my venue, so I arranged a sparkler photograph instead. This got everyone outside and was really good fun for the photographs. Also, try and ensure you get some time together just the two of you, the day demands so much time from you to speak with all your guests, but it's important that you have memories of you together on such a special day.