Danielle and Liam first met on a night out in Waterford, four years ago. "Liam chatted me up in a late bar one night, on an August bank holiday, and it just went from there. While we did long distance for almost two years, I eventually moved from Dublin to Waterford to live with him," says Danielle.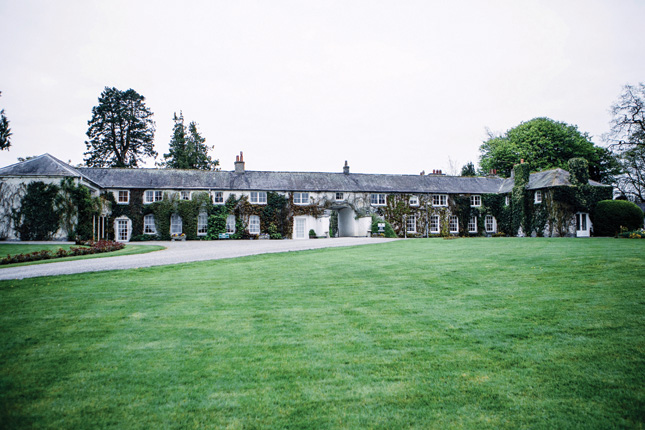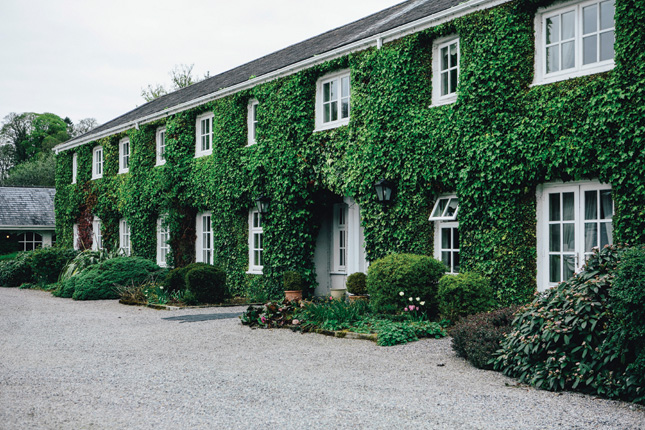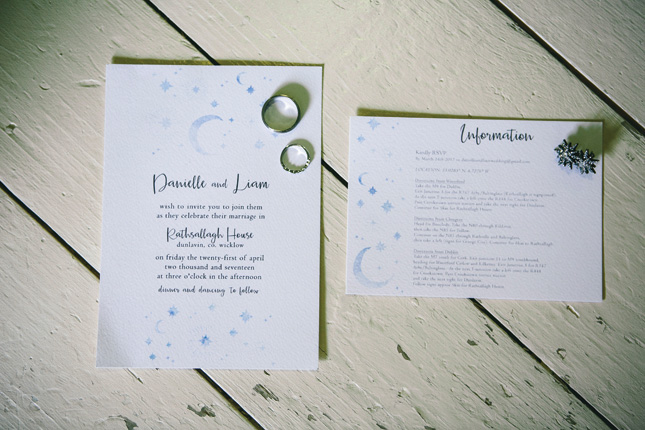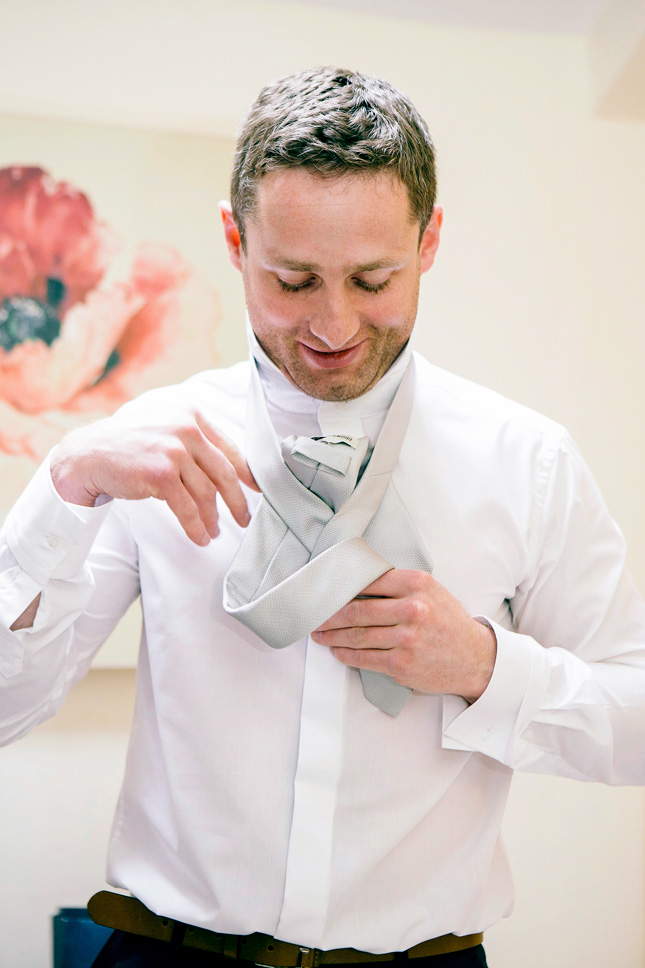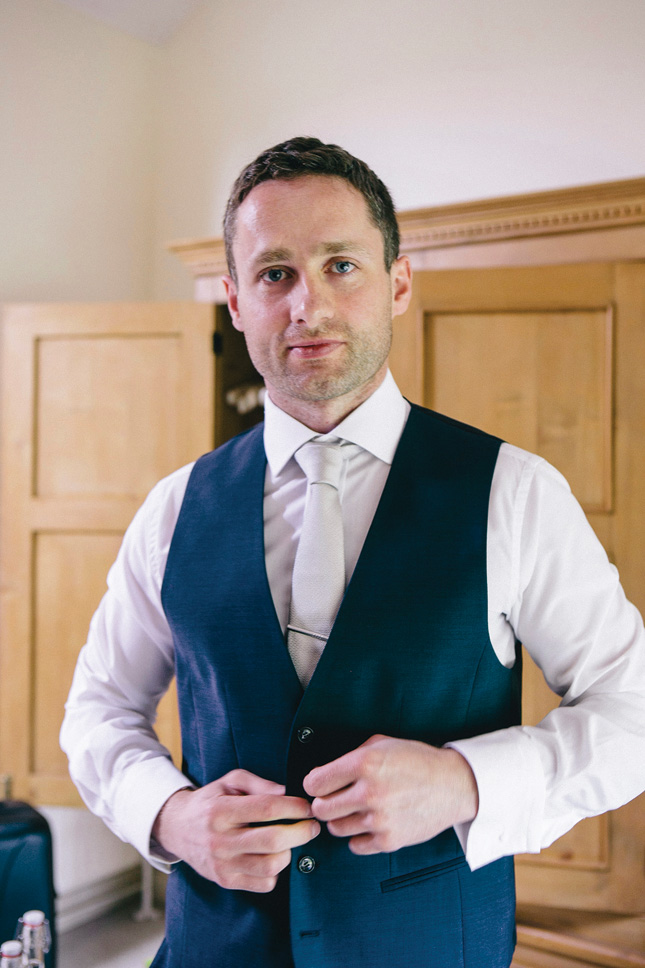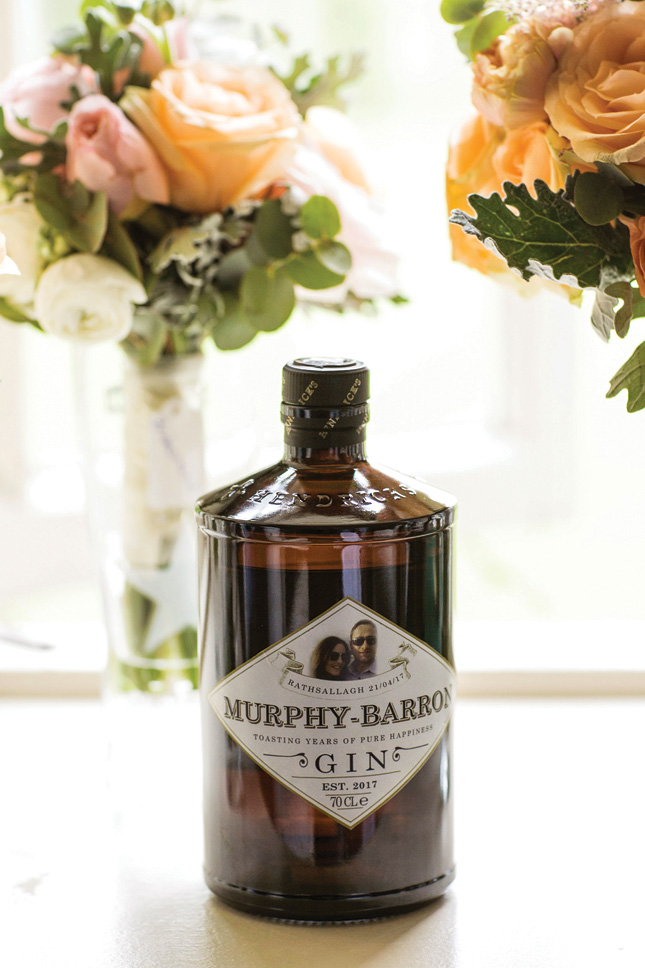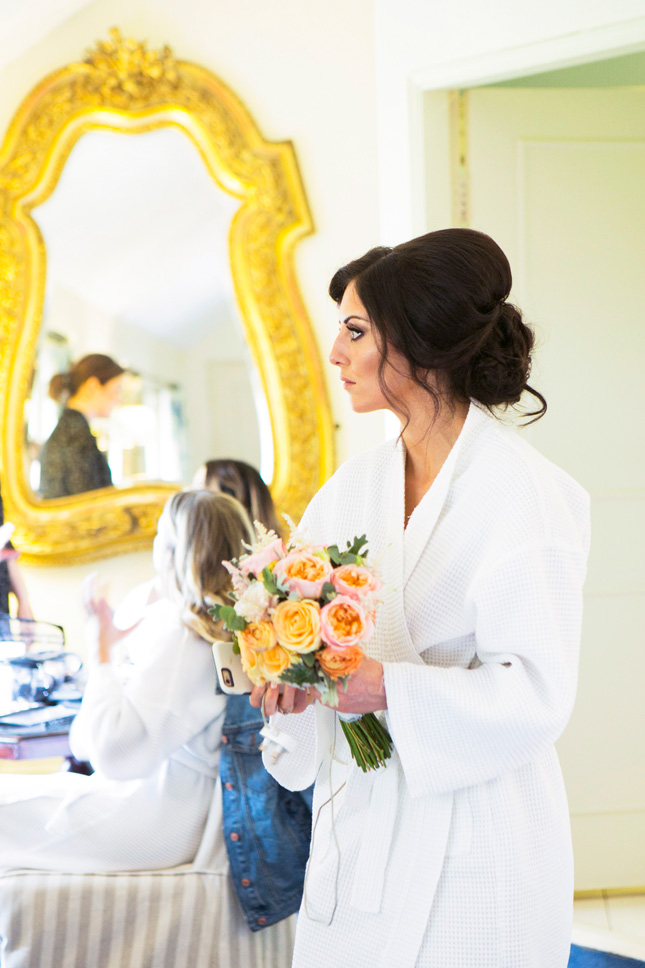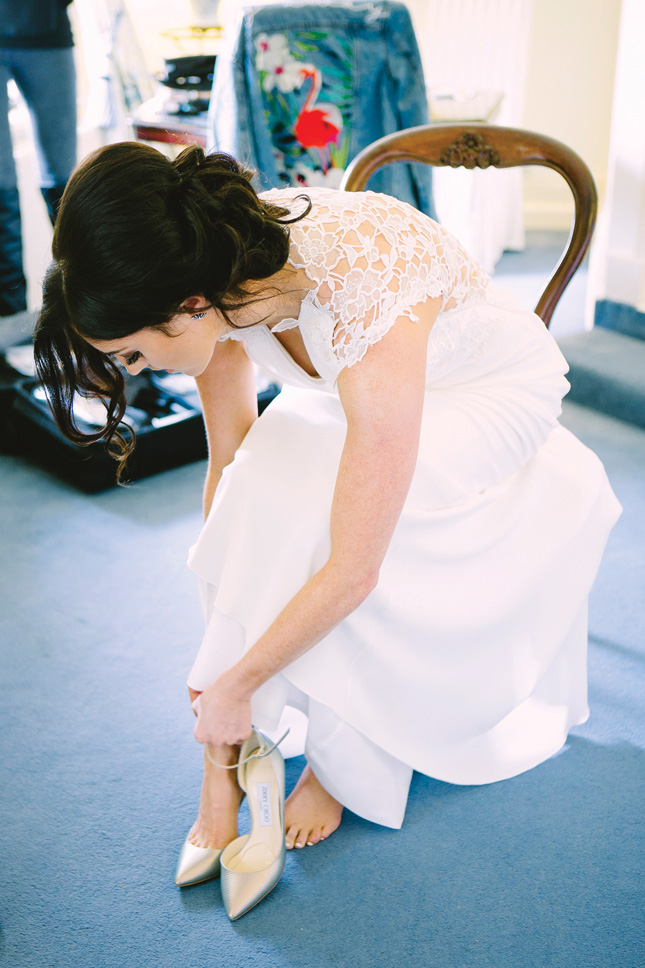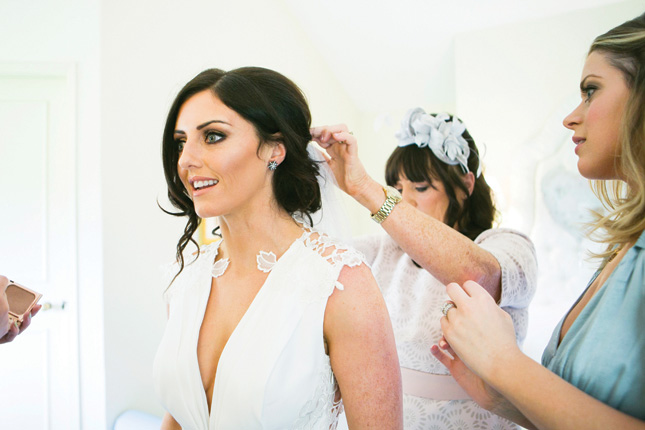 Liam popped the question overlooking Lough Rea, on a romantic weekend away. "Liam whisked me off in the car one day, and wouldn't tell me where I was going. We ended up at the beautiful Wineport Lodge, where he took me out to the pavilion on Lough Rea, and got down on one knee. I managed to get a yes out, through the tears, that is," remembers Danielle.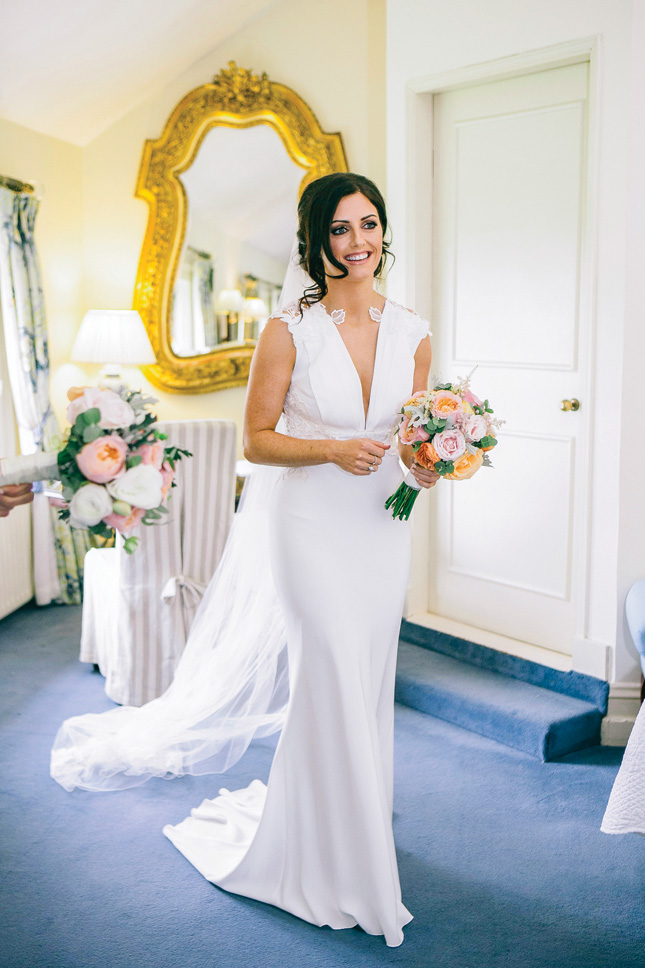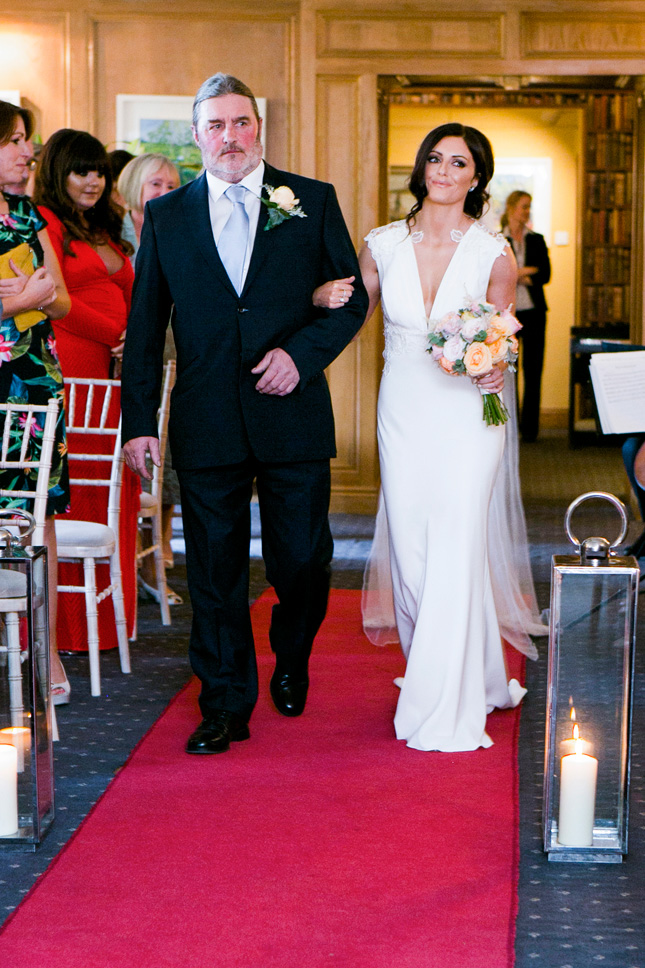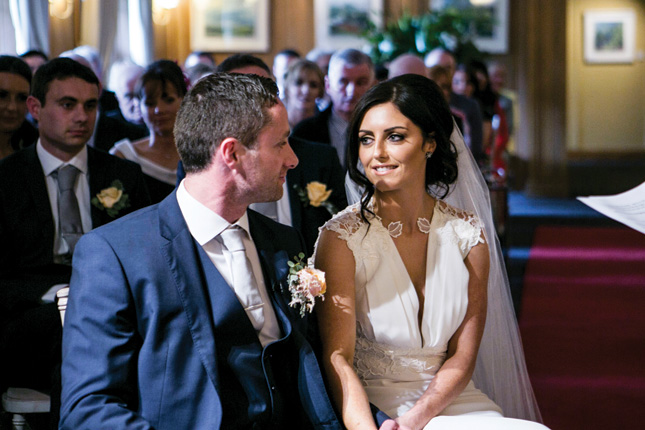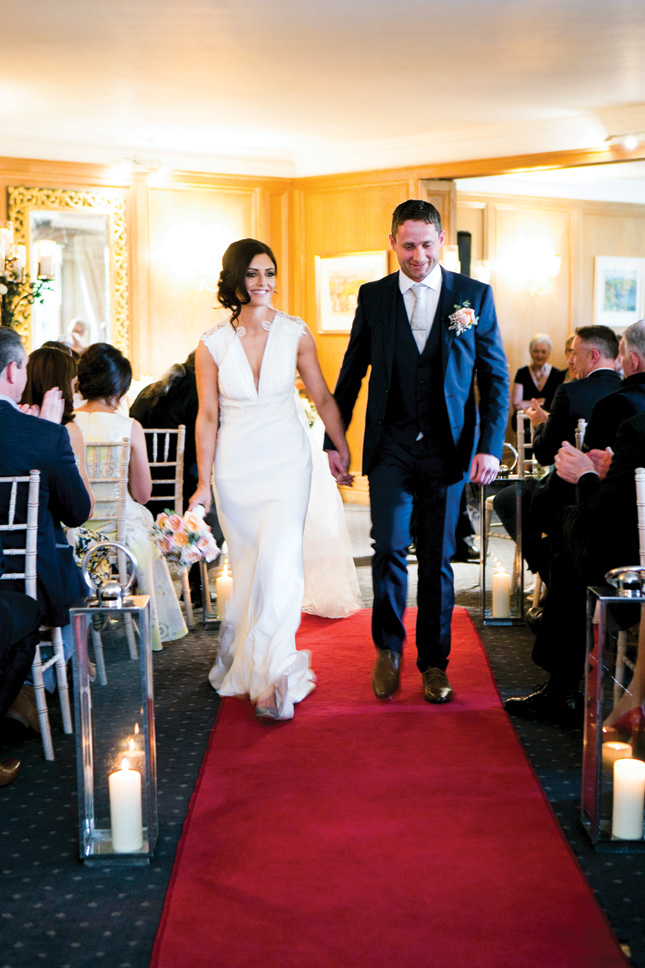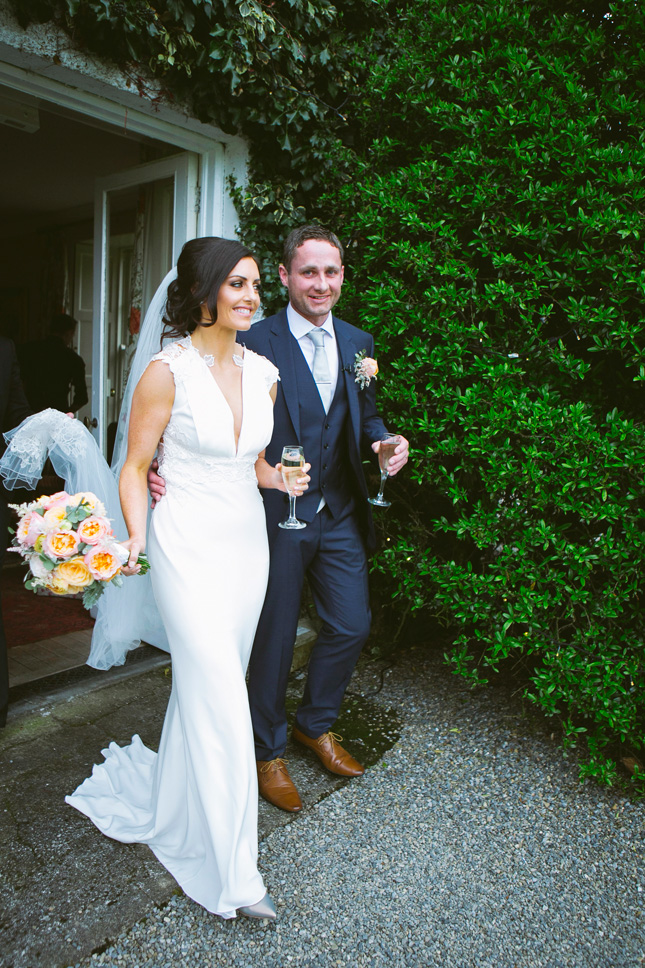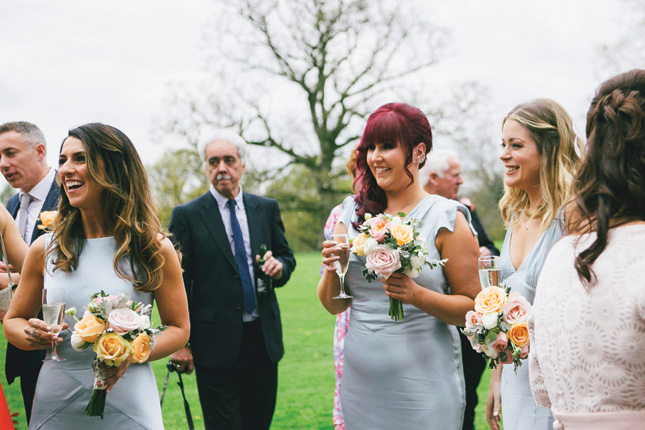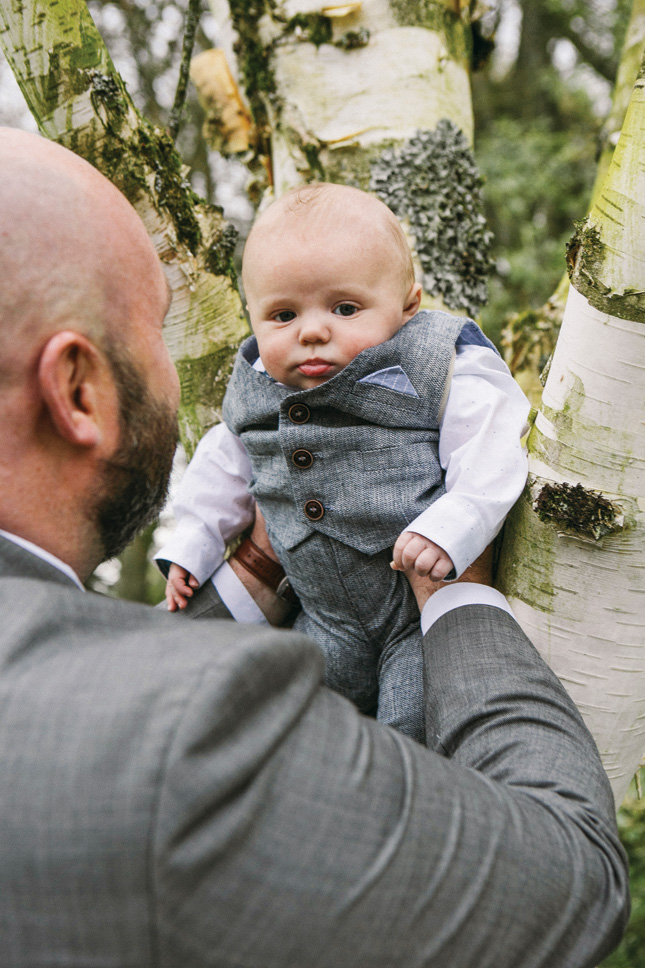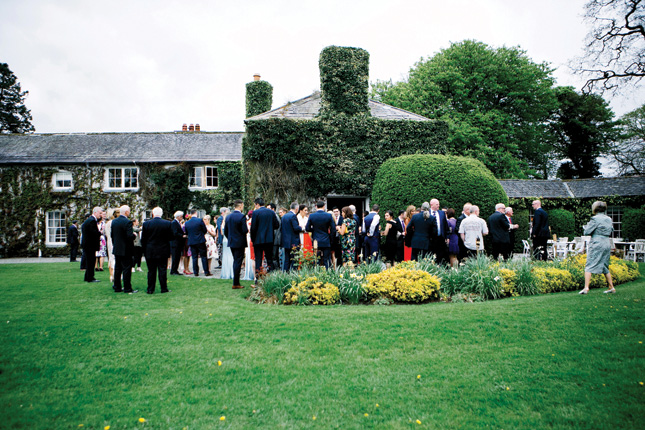 Rathsallagh House in Wicklow was their venue of choice, and it's easy to see why. "We just fell in love with the place - it was so warm and cosy and the staff were magnificent. Gillian, our wedding coordinator, couldn't have done more for us – she made us feel as if we were the only people getting married in Rathsallagh, that year,' Danielle said.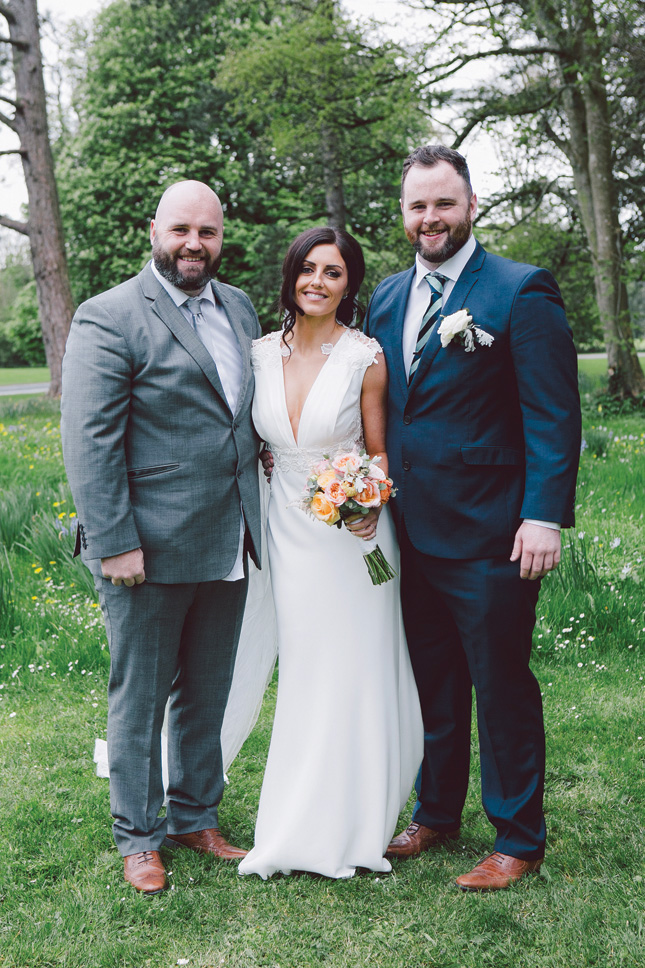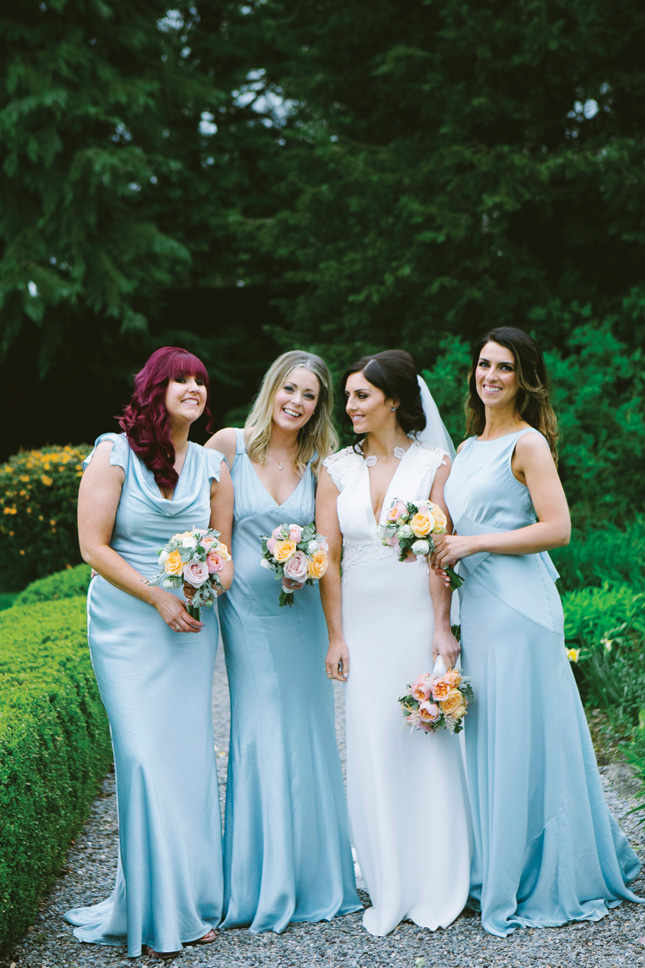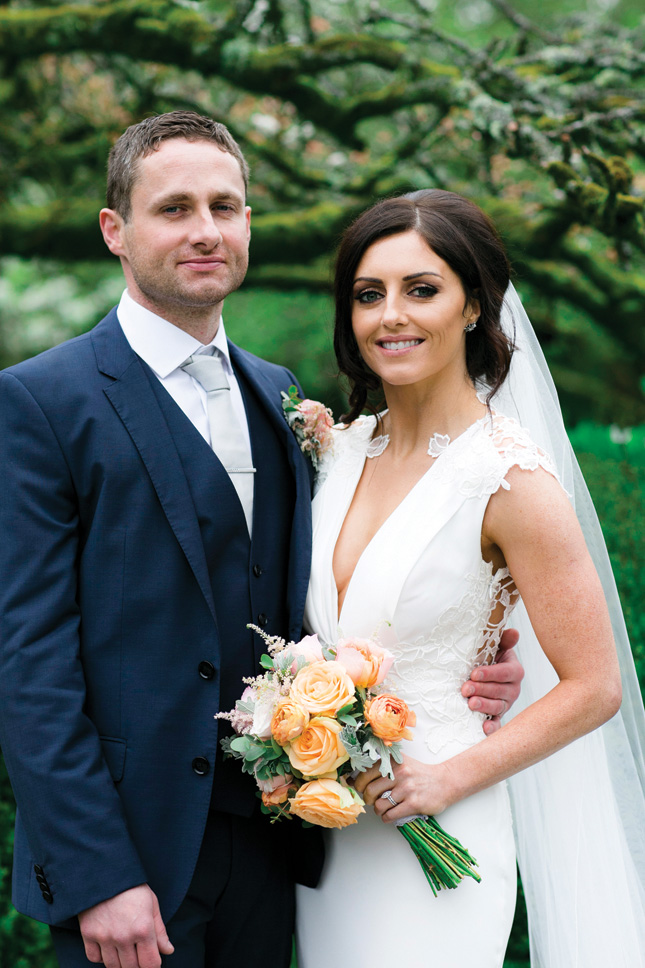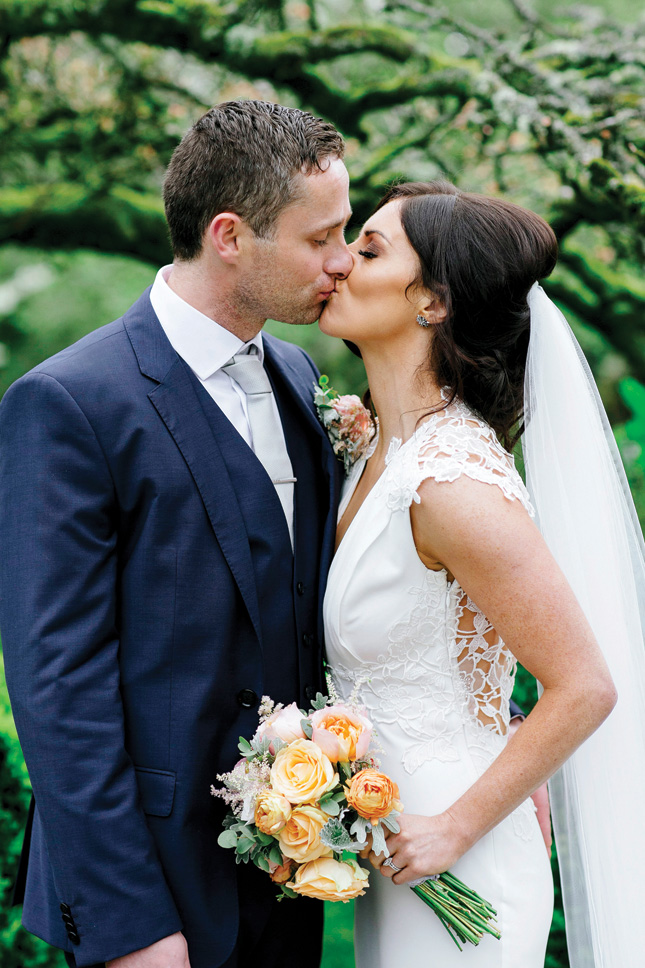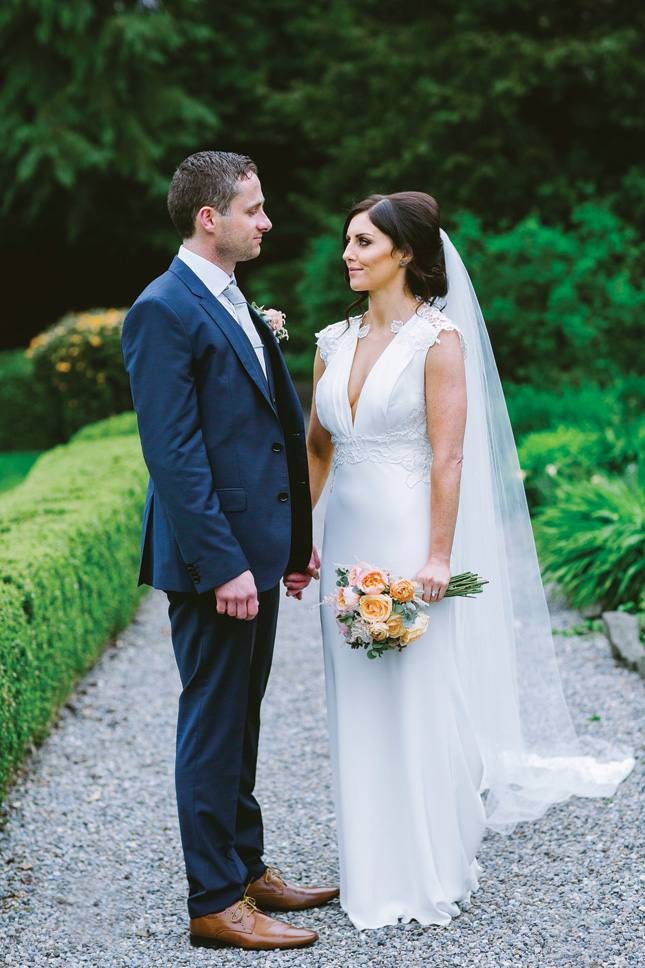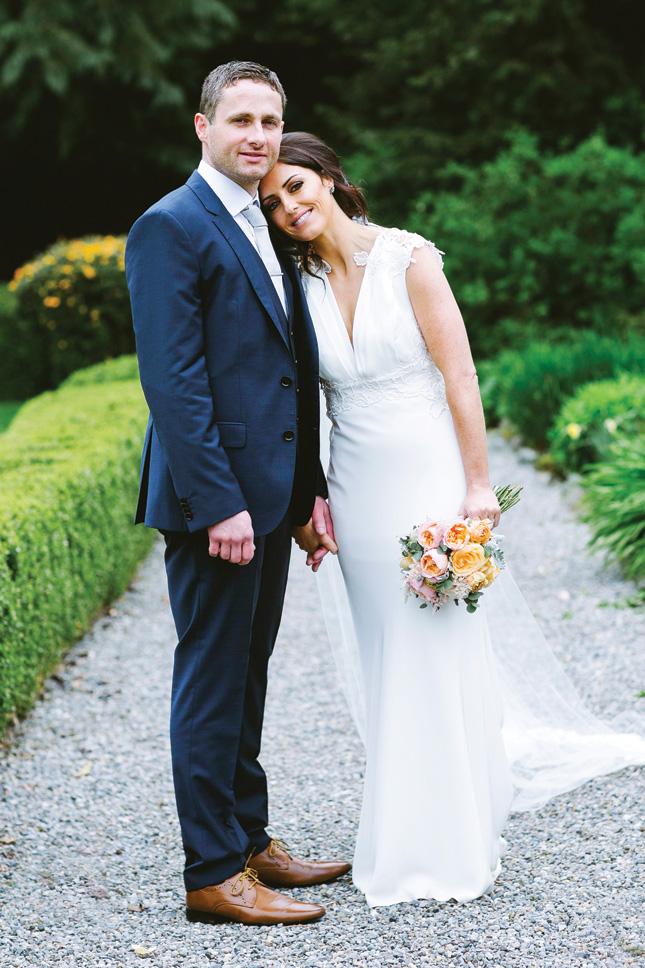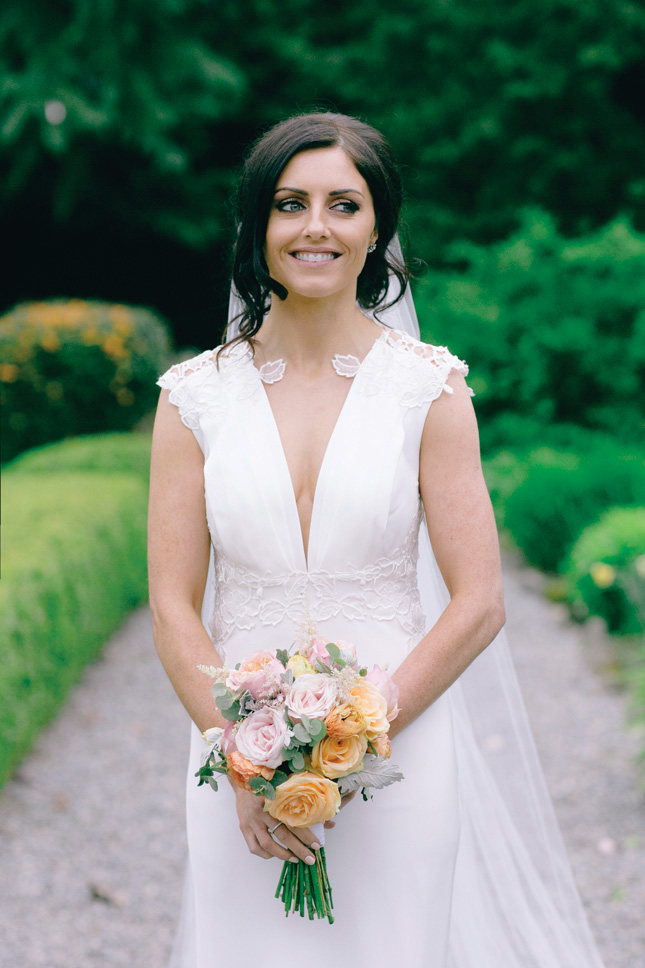 When it came to the planning process, the couple were very relaxed about the whole thing. "Thankfully we were both on the same page with almost everything and although I had great ideas for little touches at the start, a lot fell by the wayside. We soon realised all most people are looking for is good food, great music and to be looked after on the day, so that's what's important,' Danielle says.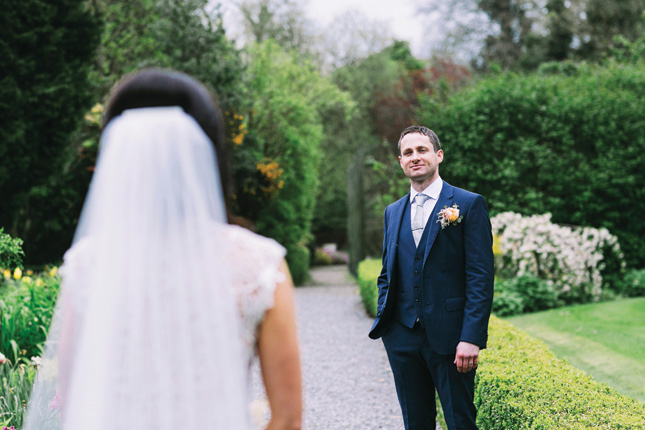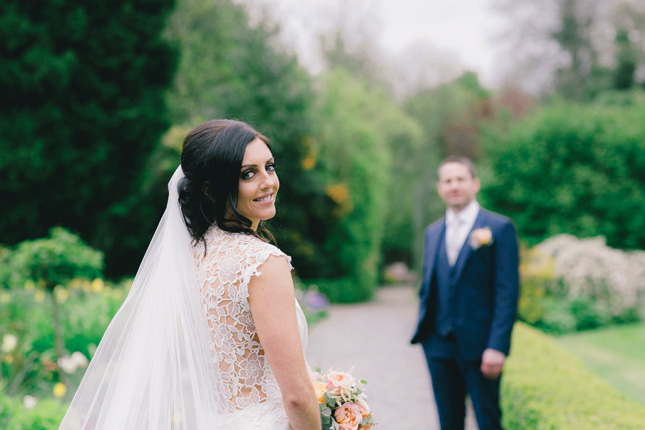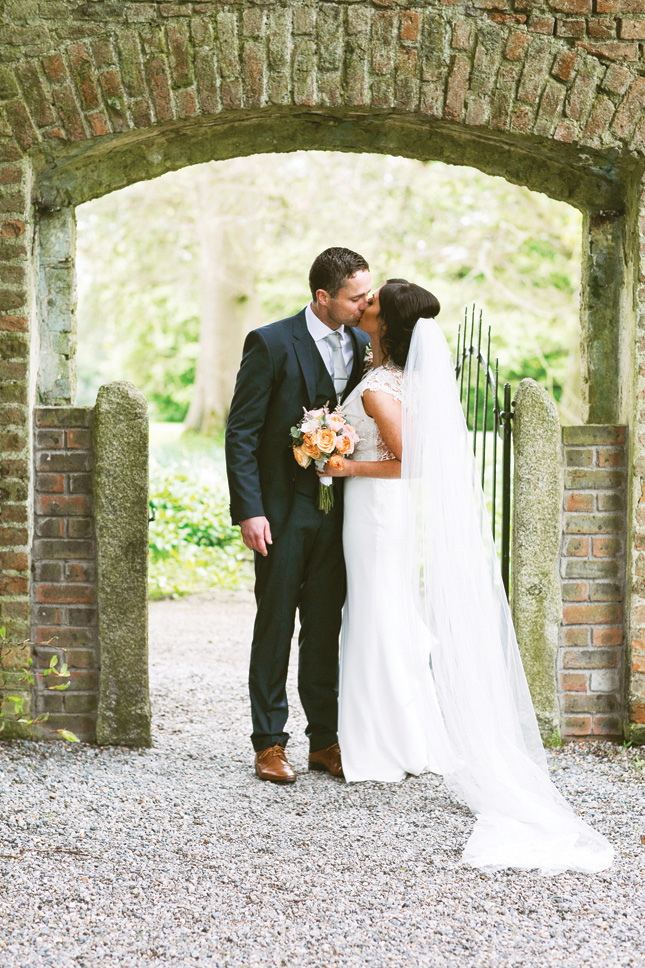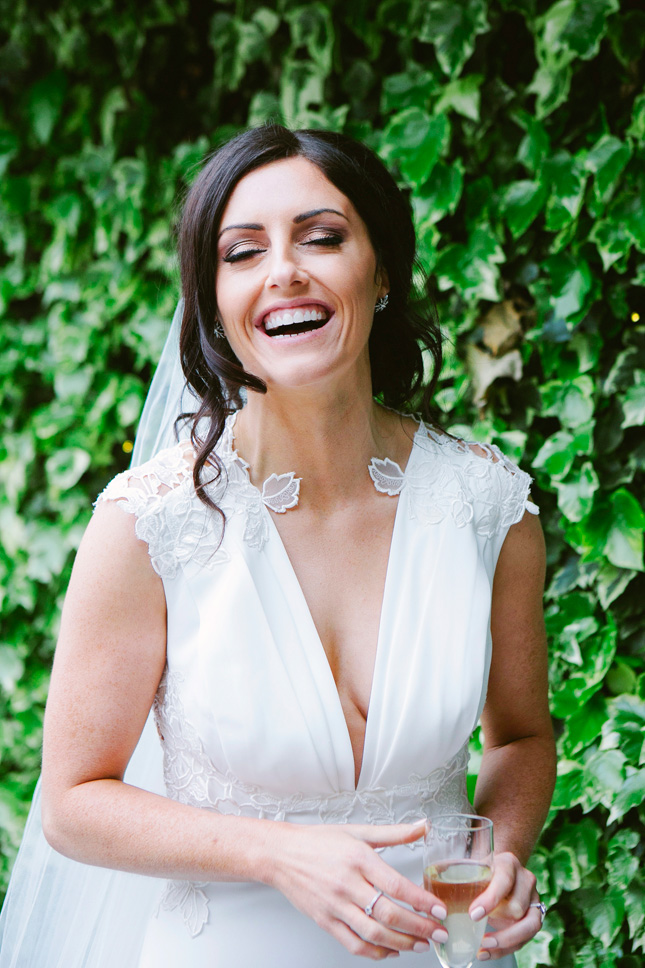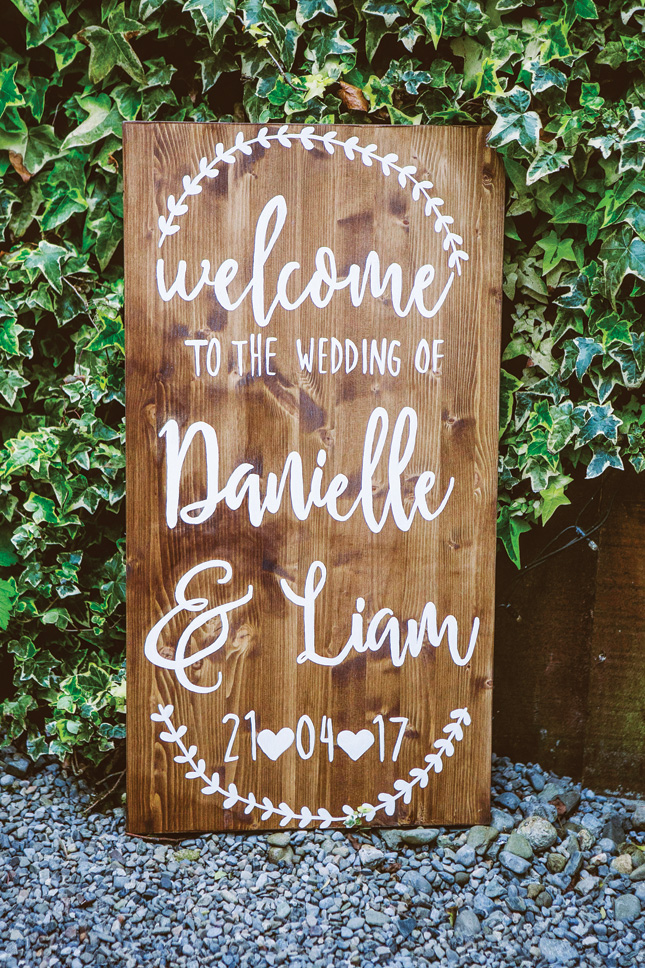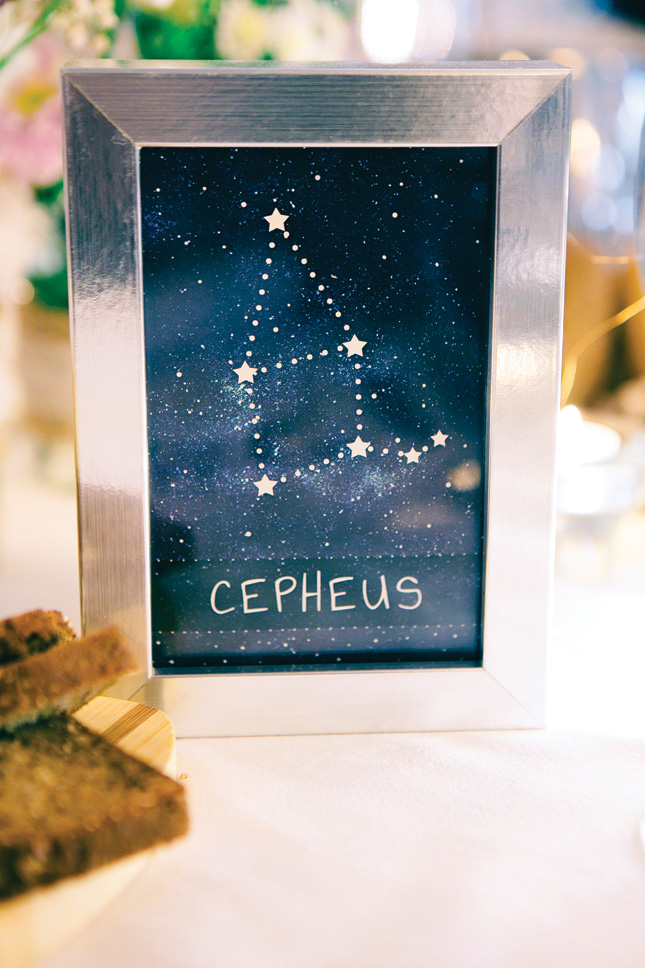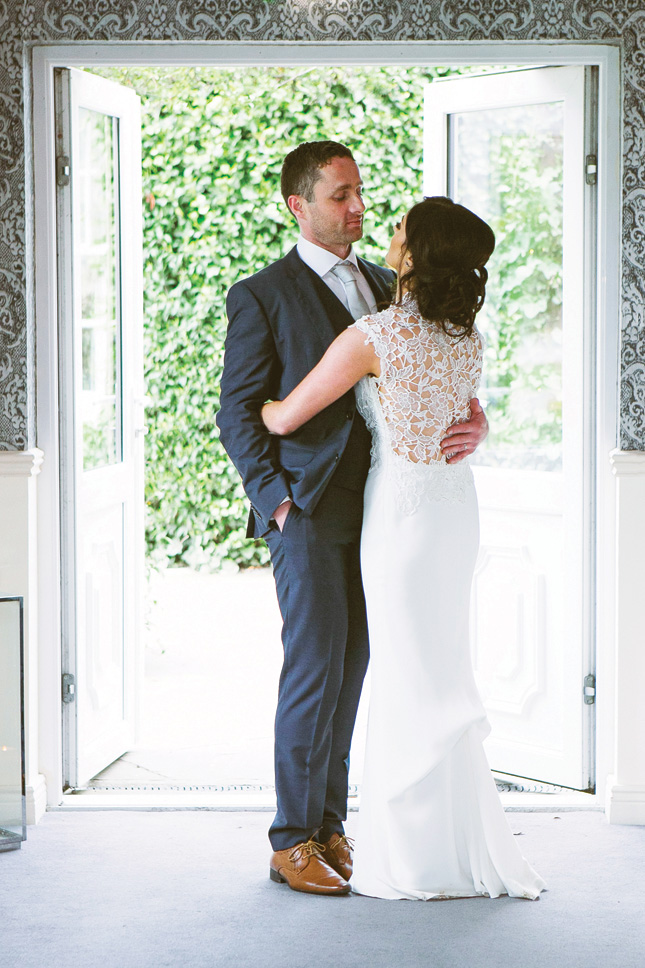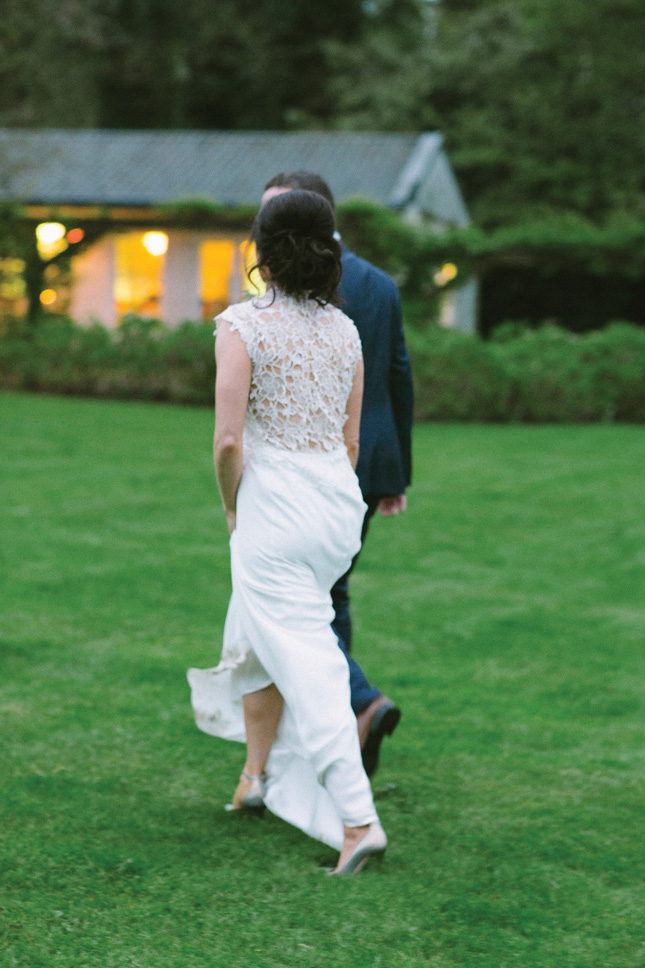 Both Danielle and Liam share the same stand-out memory of the day – seeing each other at the altar. "There's a great photograph that captures our faces – all the emotion, anticipation and nerves bubbling over. I was genuinely on cloud nine for the whole ceremony, which was so personal and beautiful, and we floated down the aisle after it."
The couple were a little bit untraditional in how they did certain things. "We didn't have a classic top table with the bridal party – we had a normal long table with my brothers and their partners there, and sat the bridesmaids with their partners and friends. My brother said an alternative grace before the meal and I decided to get up and make a speech," recalls Danielle.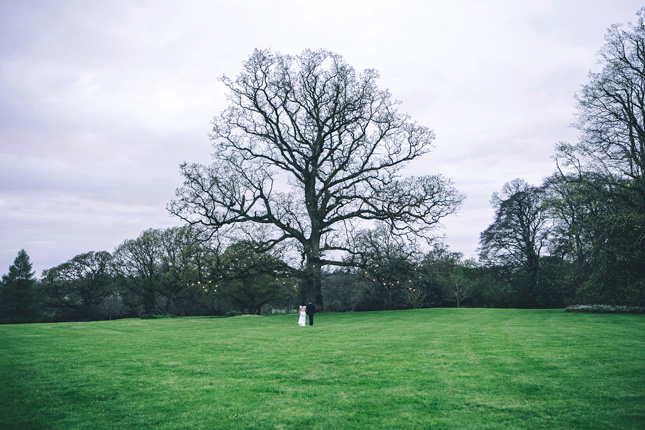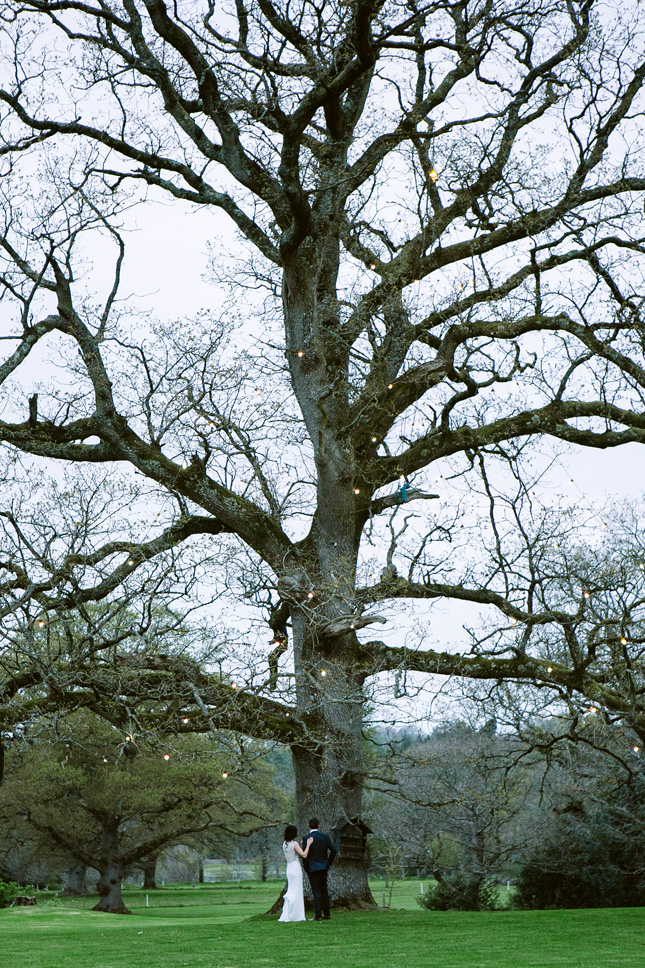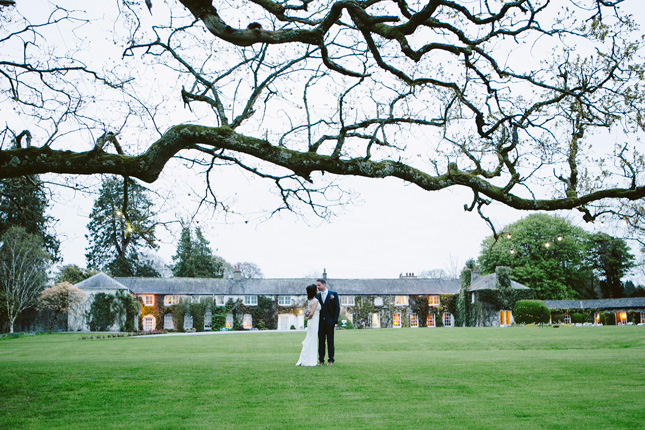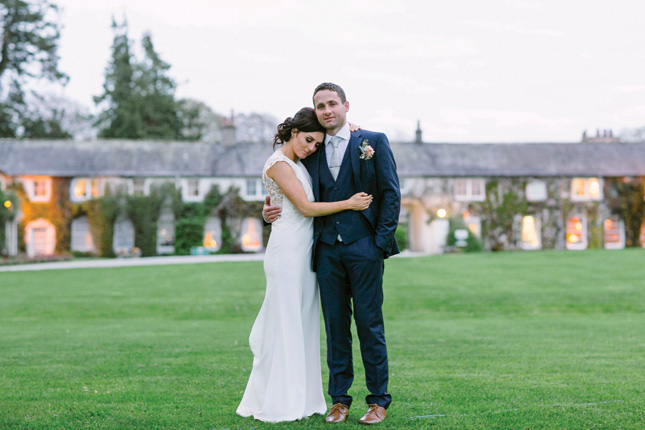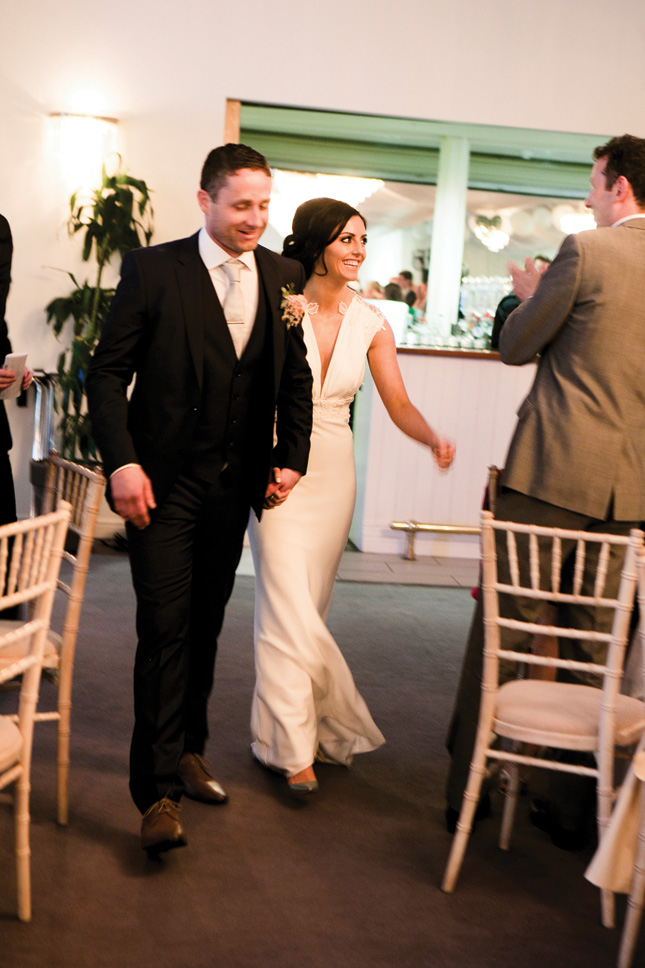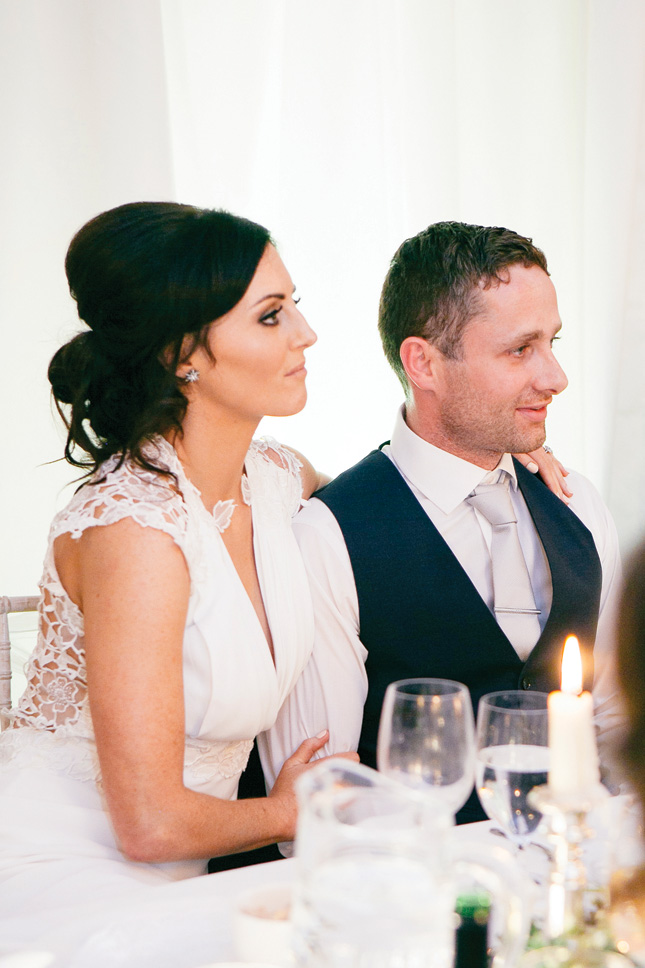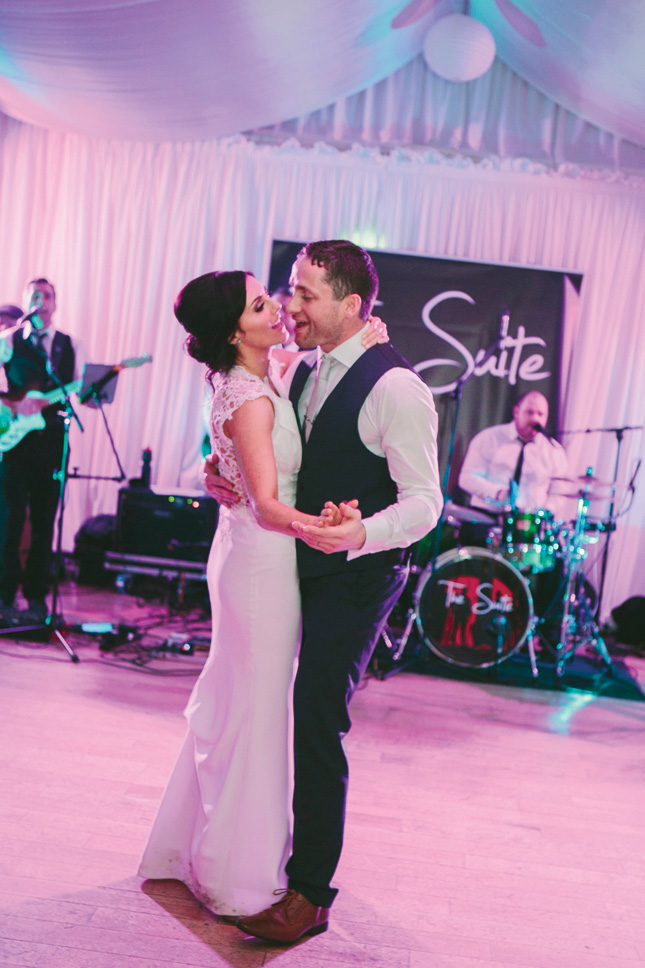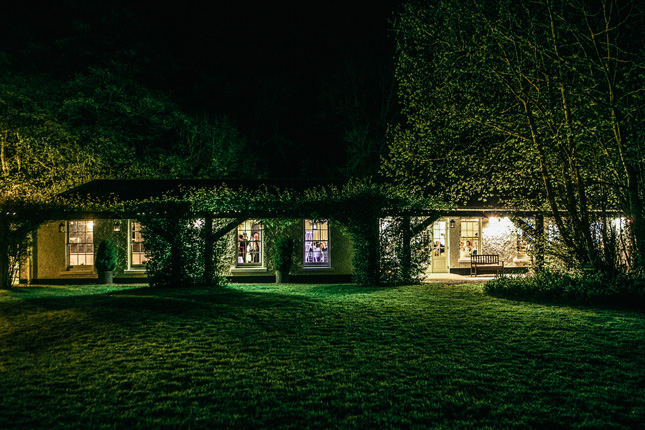 Liam and Danielle's advice is to relax and enjoy your day. "It is easier said than done as you are essentially hosting a massive party, but try not to let the little things bother you on the day. It's difficult – emotions are running high and things do go wrong, but it will be over in a flash, so just concentrate on having a ball." Solid advice!