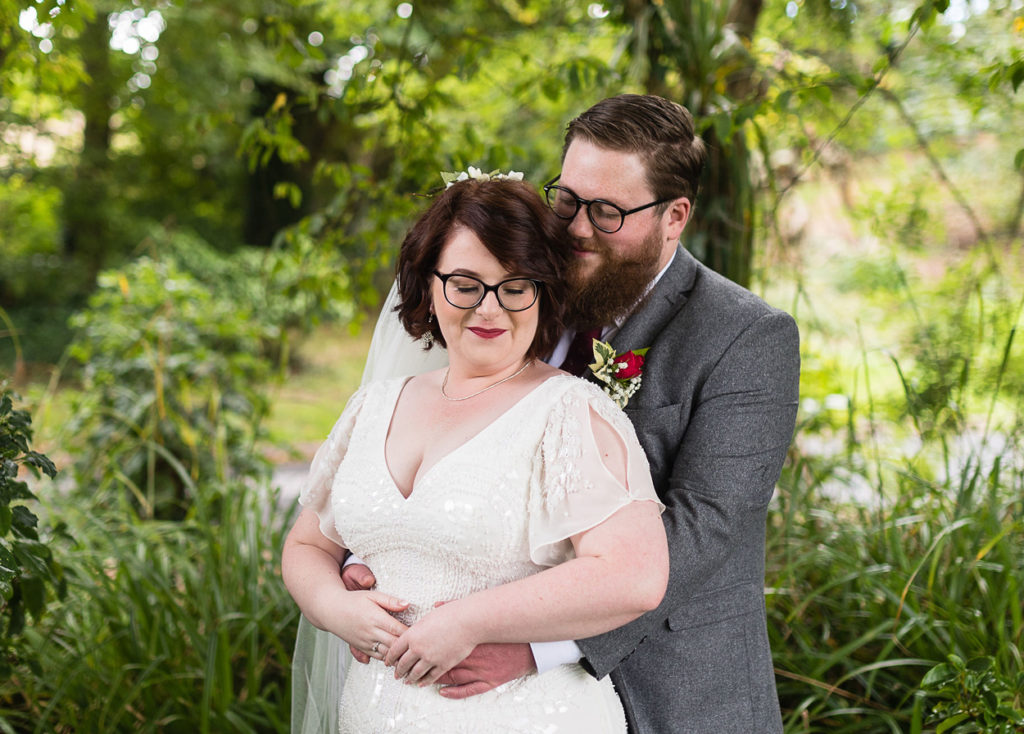 Rhiannon and Niall's gorgeous Haven Hotel wedding is something special, shot by Katie Kavanagh Photography.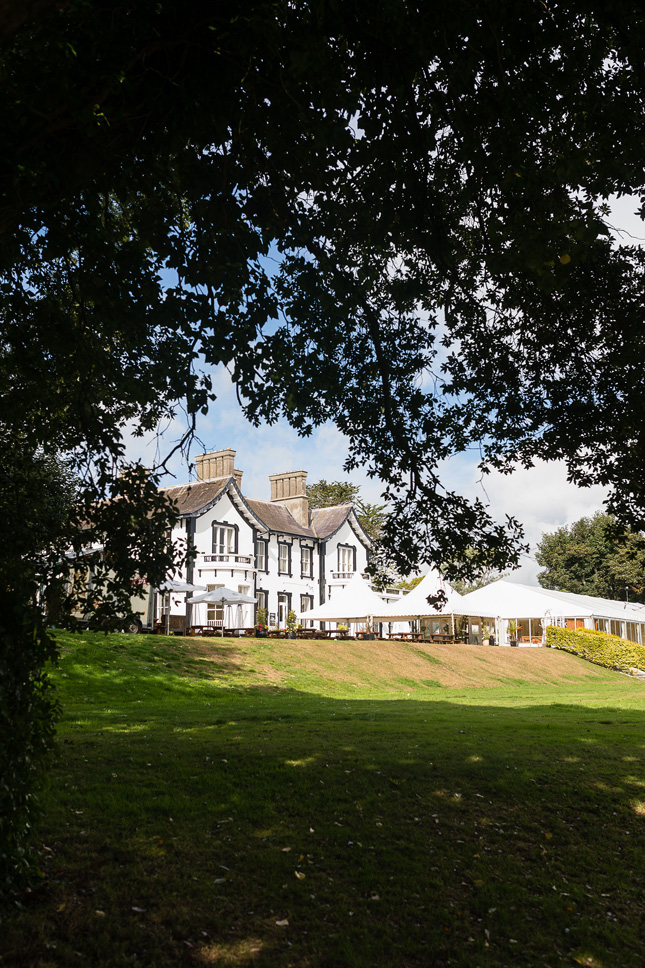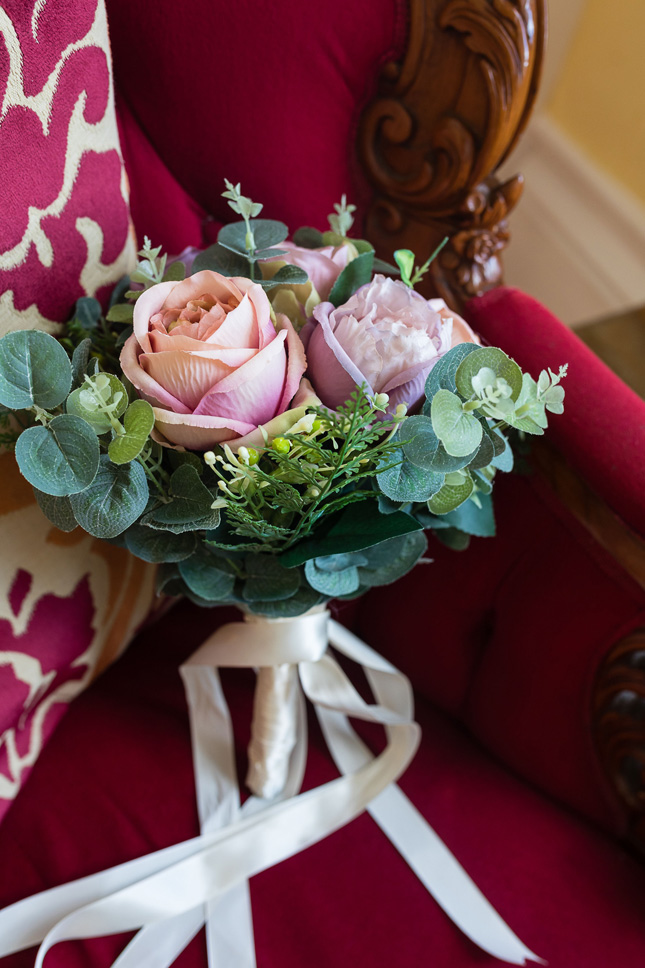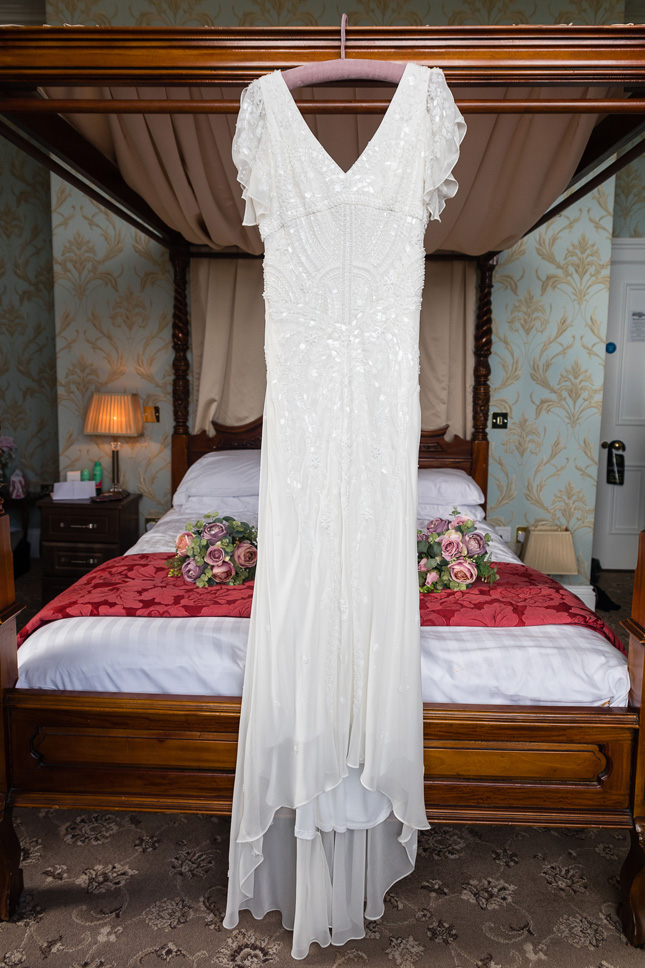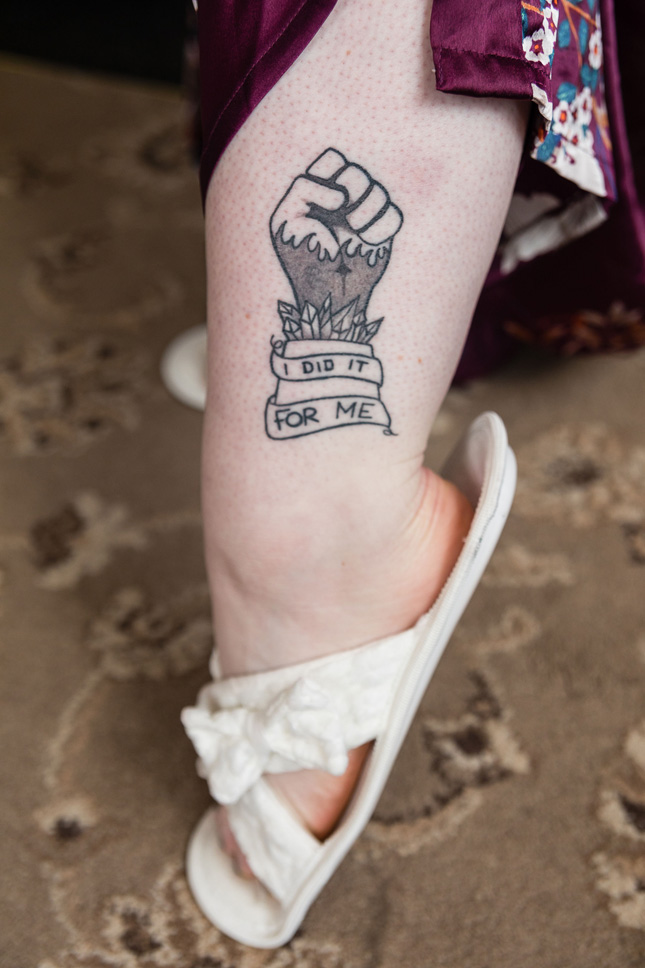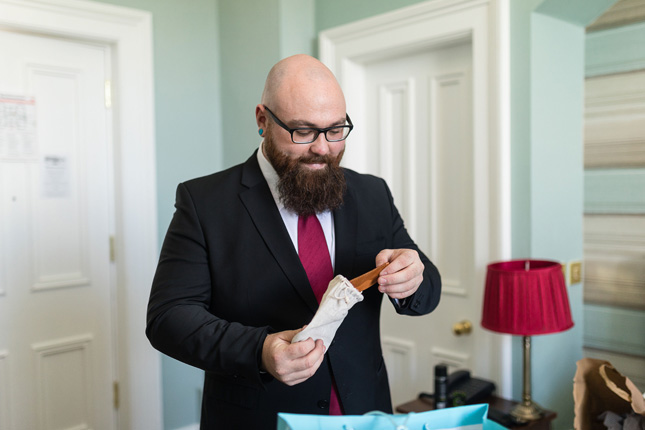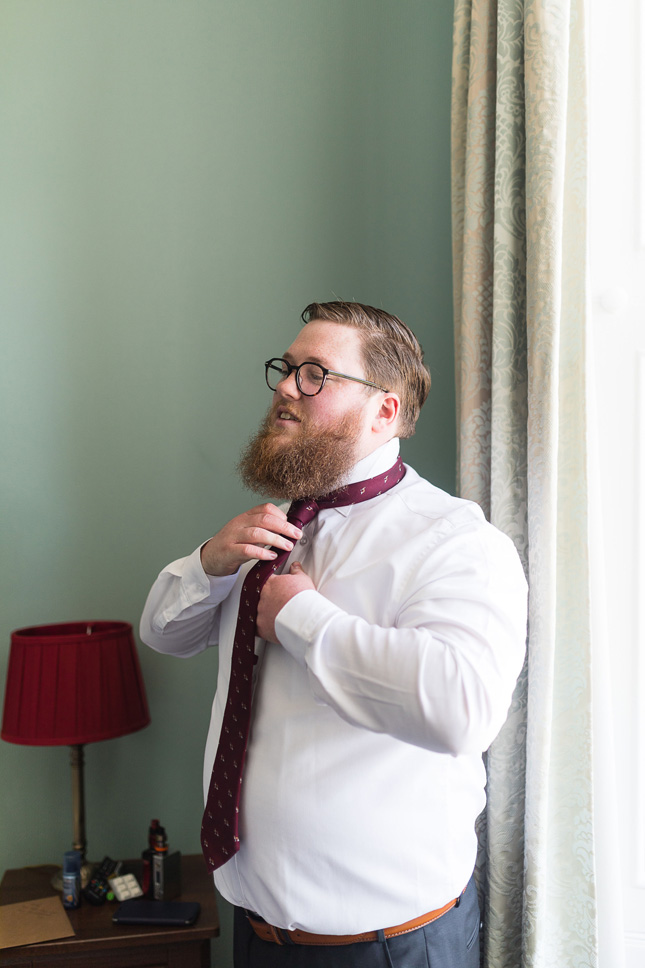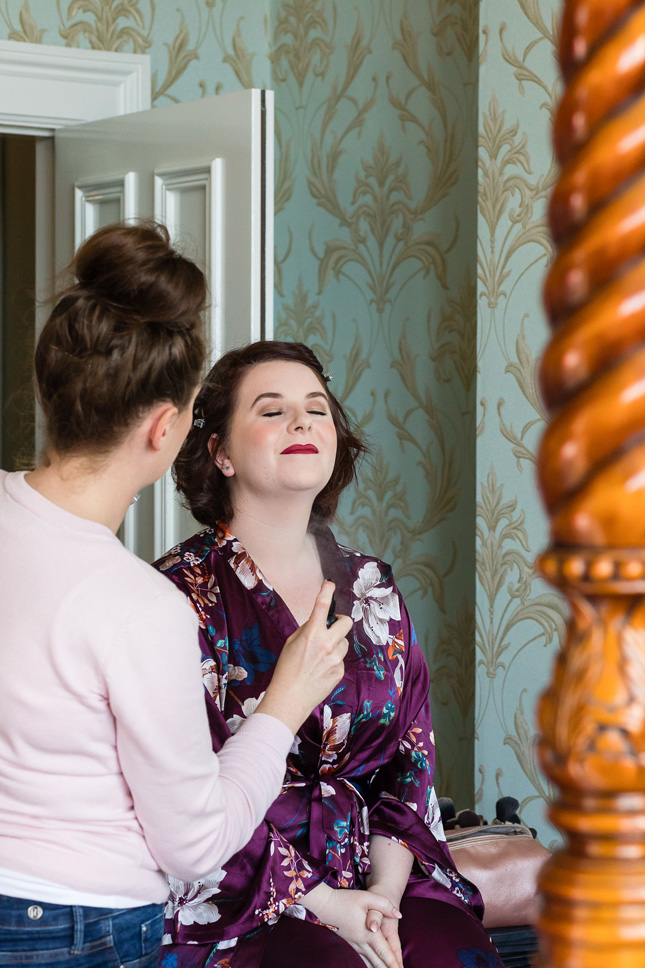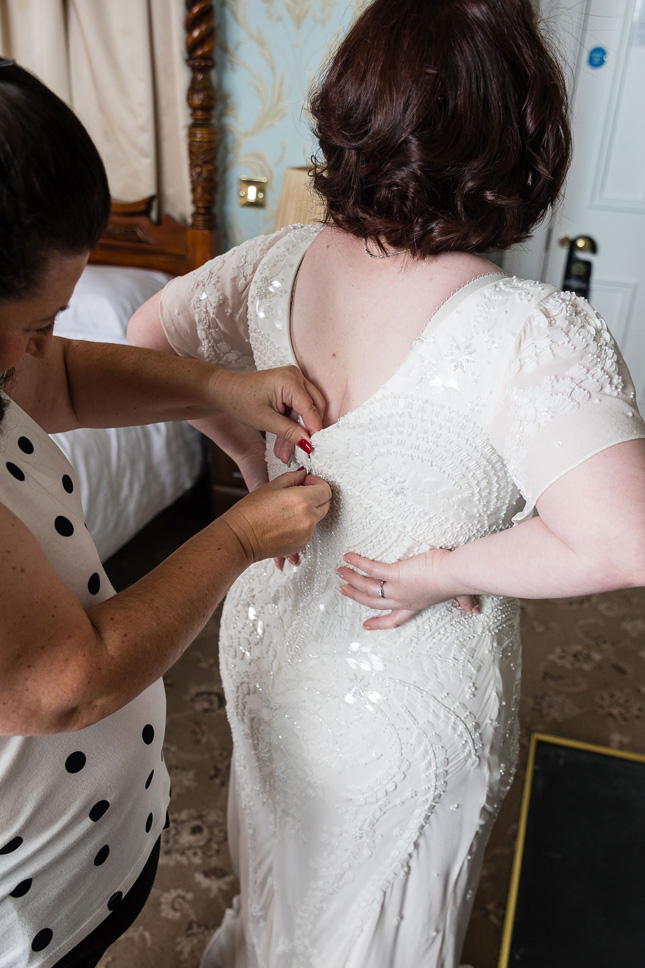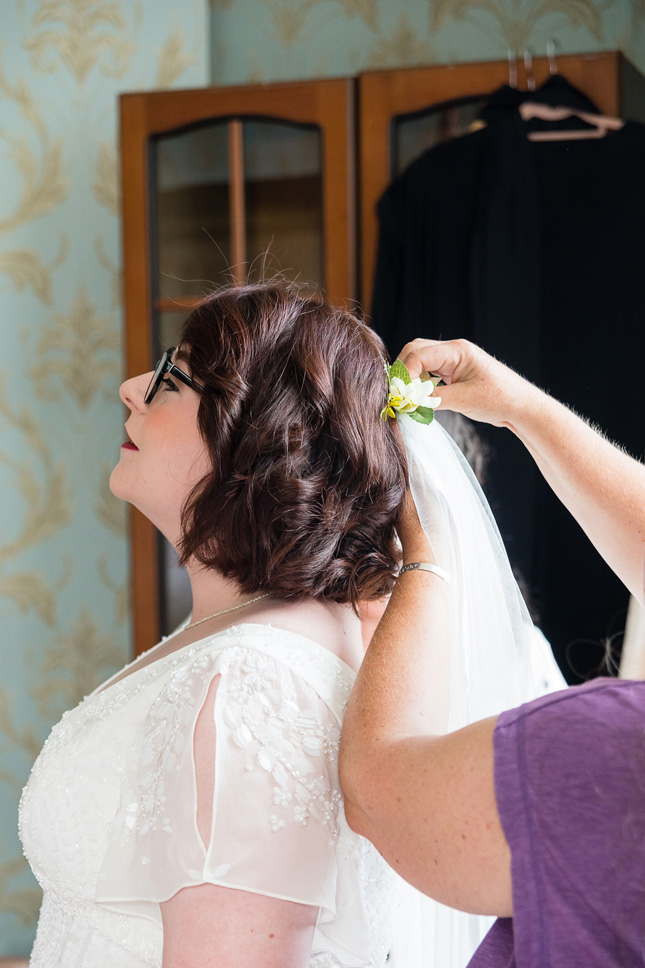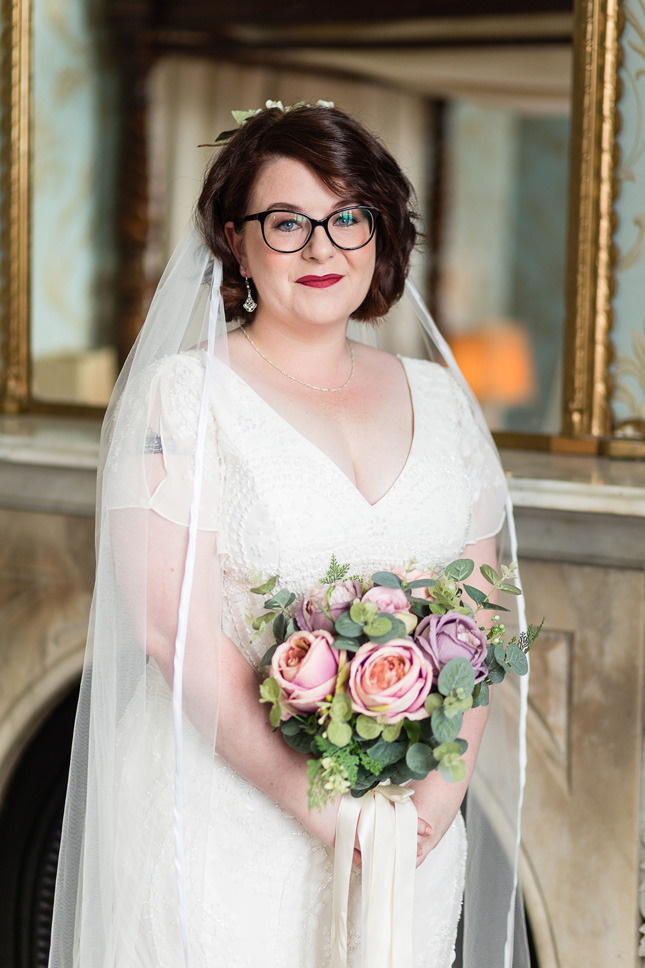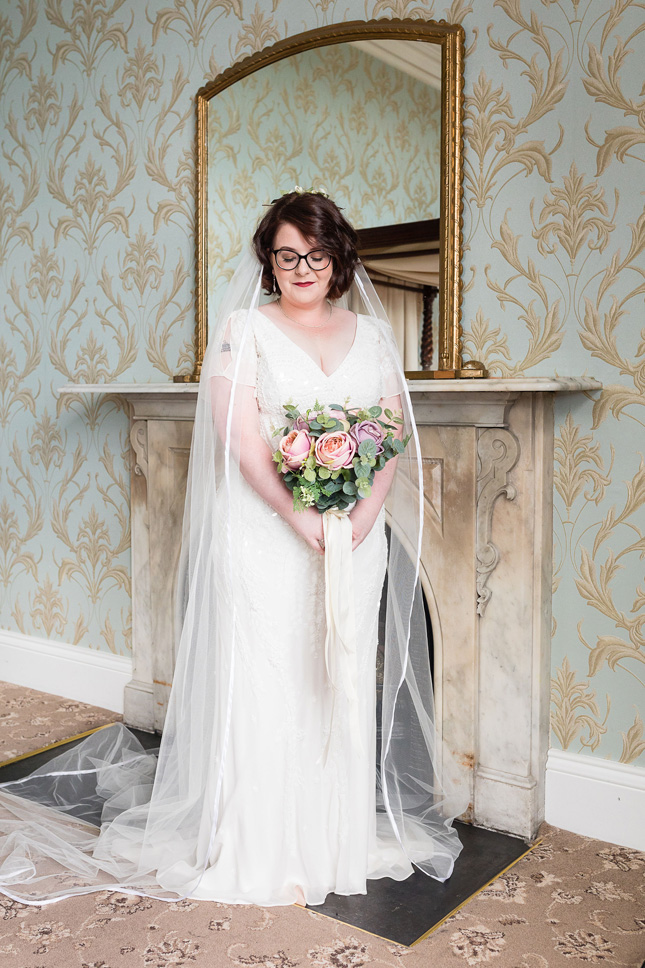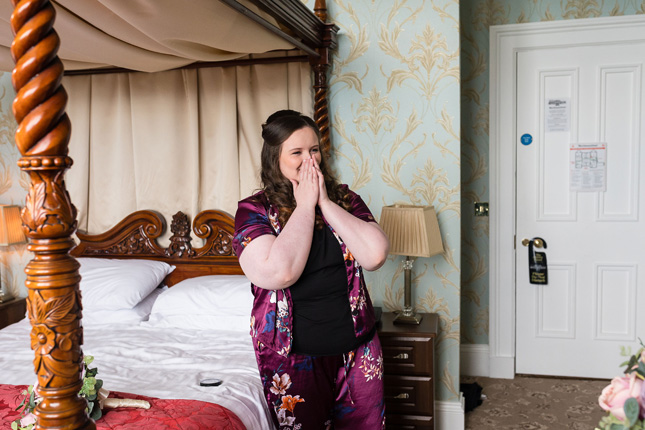 Their story began when they met while working on a viking reenactment project, where they were warned off each other by Rhiannon's aunt. "She introduced us like this. "Rhiannon, this is my shield brother, Niall. Niall, this is my god daughter and niece, Rhiannon. You two are basically related, so hands off each other" and then left. We laughed and got chatting. He was funny, and very sweet. He told me that day that I was the prettiest viking he had ever seen," she says.
As Niall was moving to France the following month, nothing more happened afterwards until she added him on Facebook a few months later. They started dating in August 2014, moved in together the following summer, got their gorgeous pug Loki the next year, bought a home together the next, and got married this year. Talk about milestones!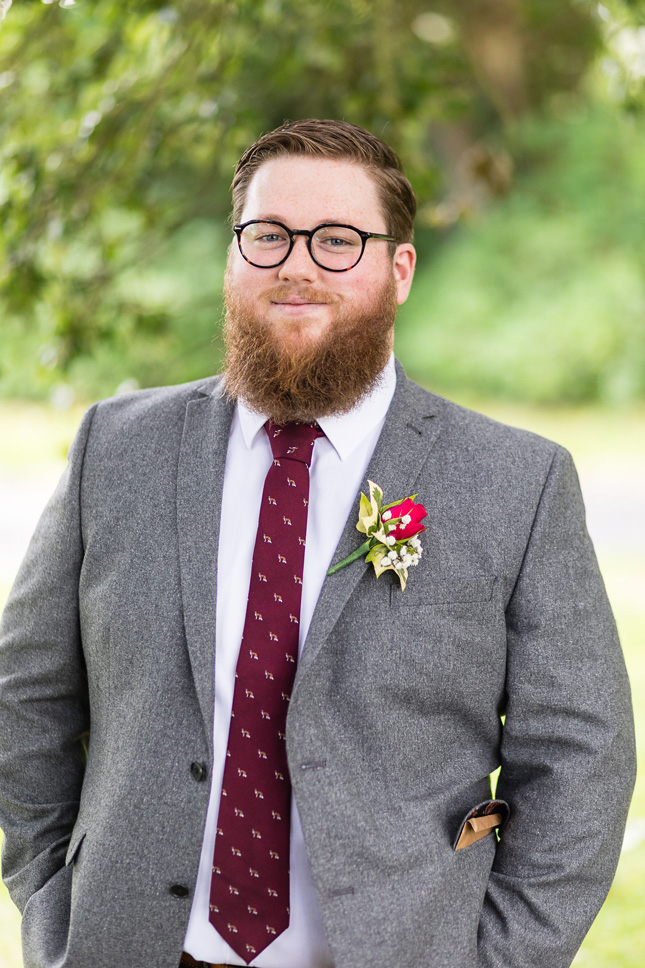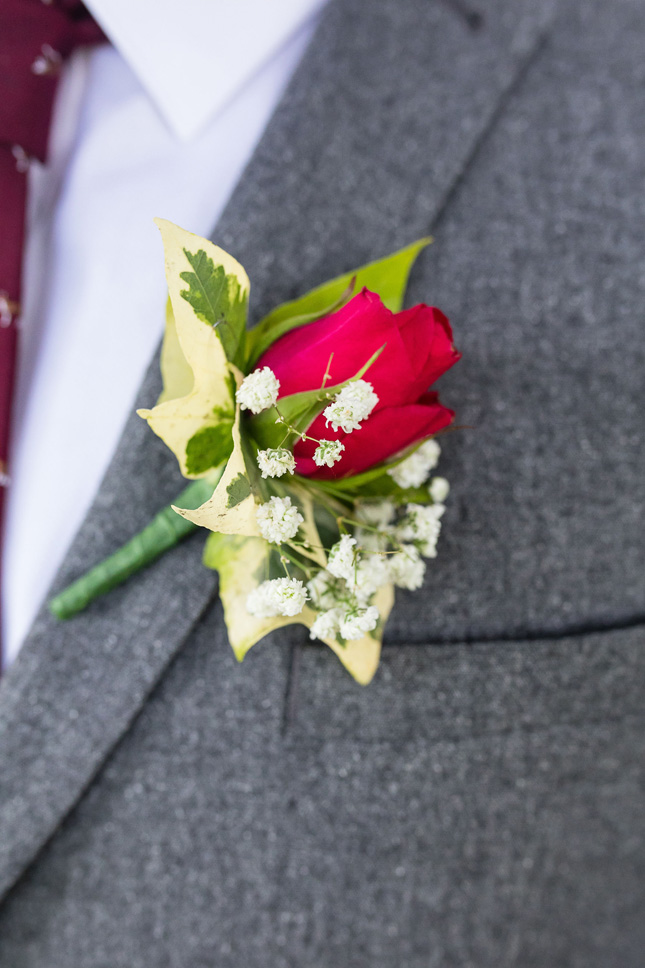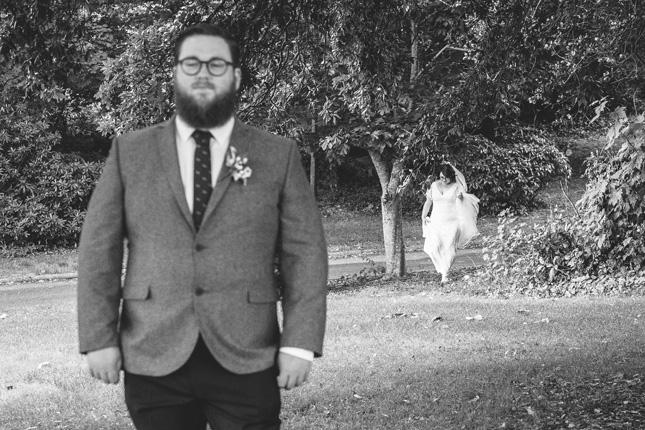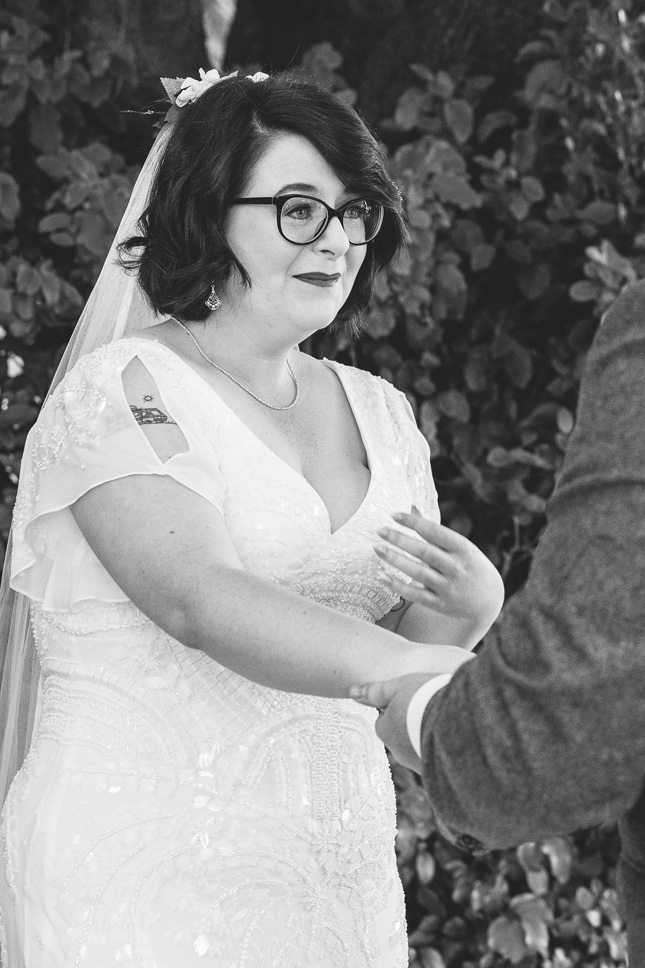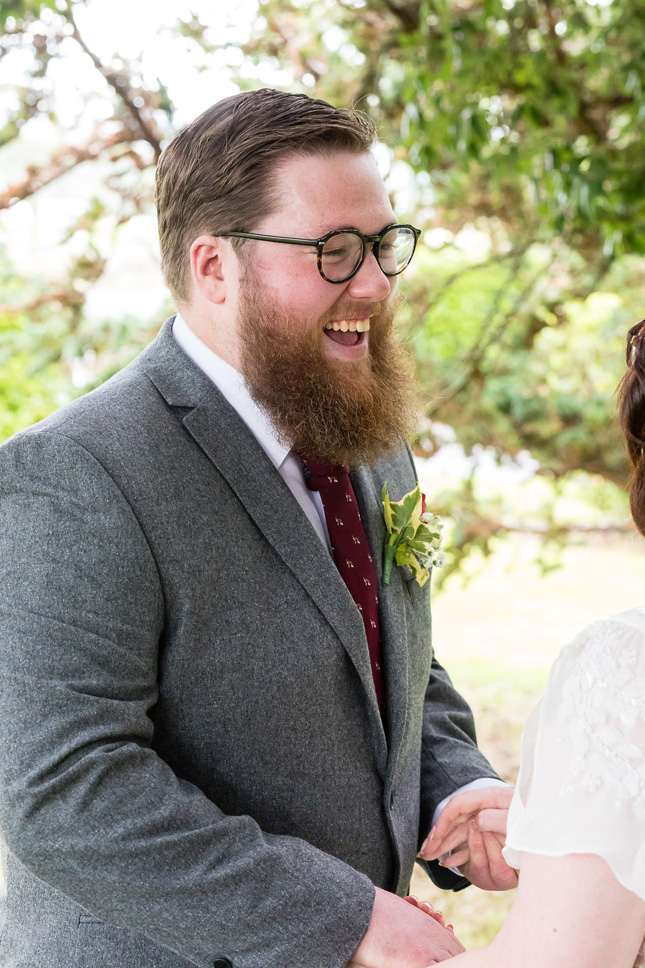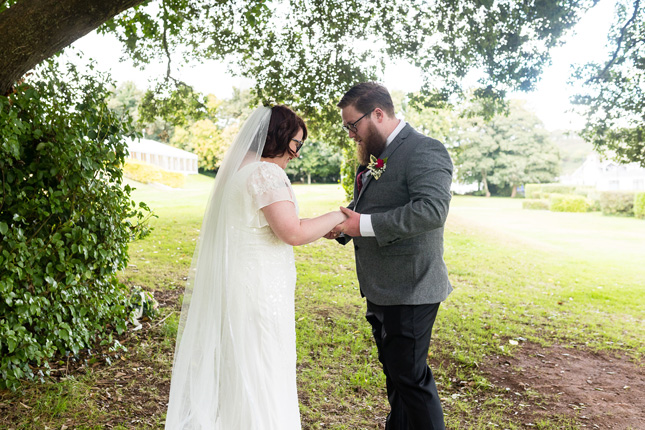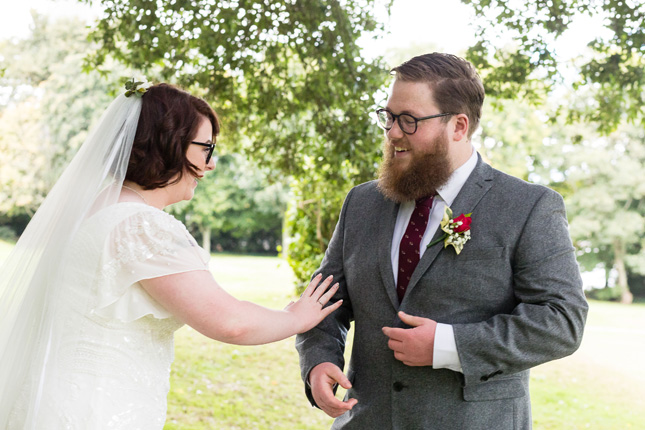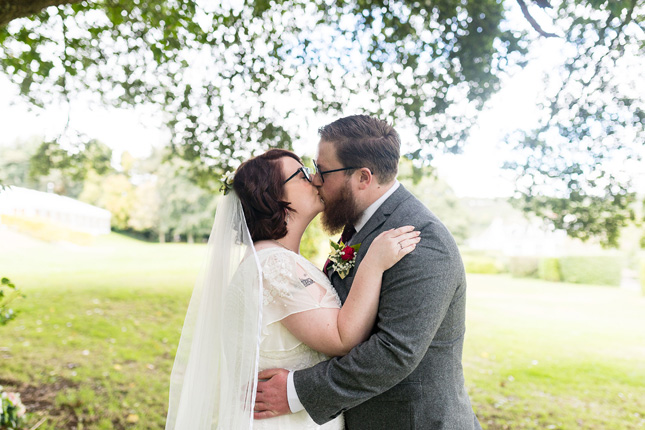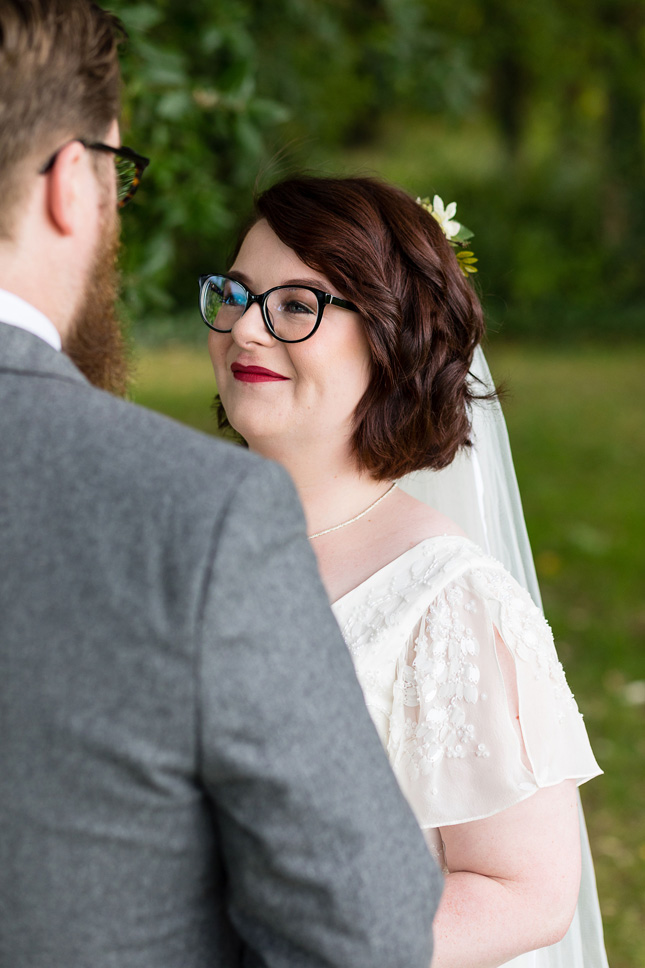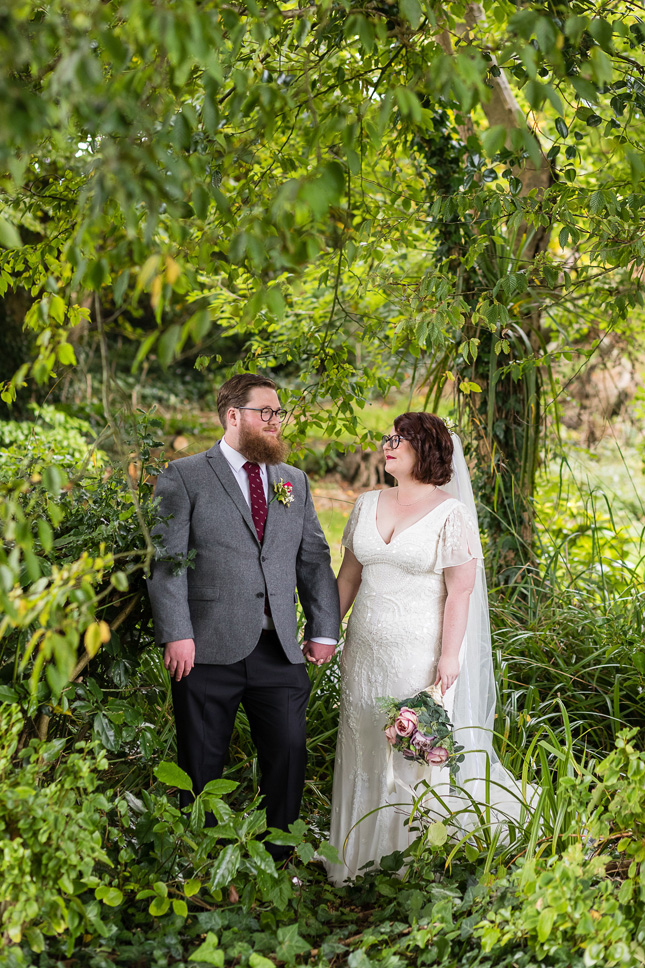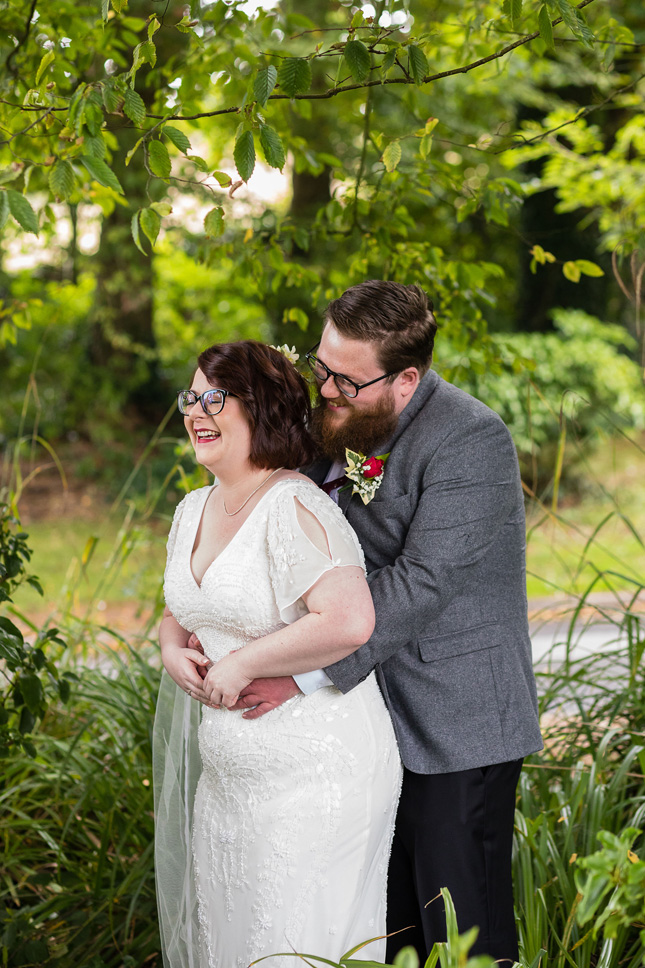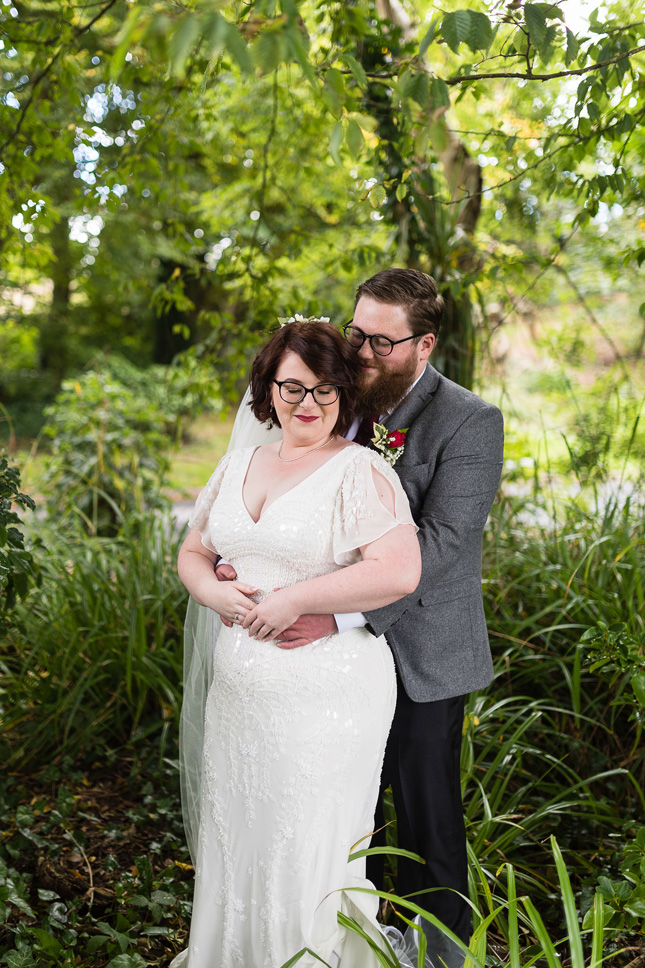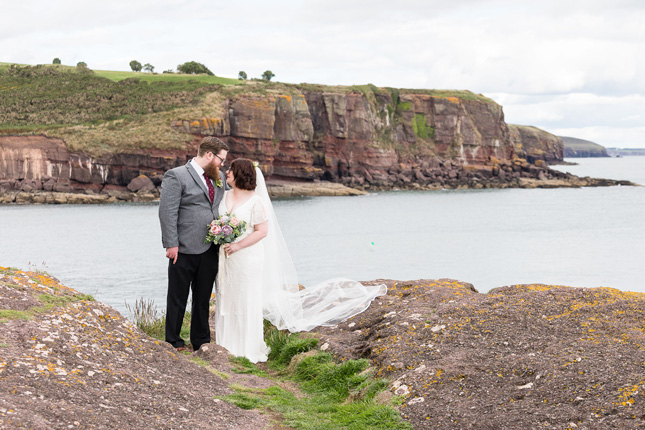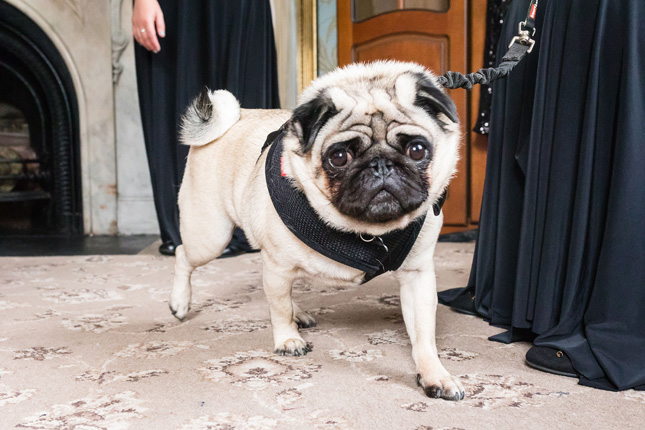 Niall's proposal came about after something of a near death experience - he has a big fear of deep water, and after a teambuilding day in work which involved flipped kayaks, he came home to Rhiannon and got down on one knee. "He basically ran over to the couch, got down on one knee, and asked me to marry him. I was shocked, not expecting it at all, I cried, he cried, we embraced, kissed, and of course, I laughed at him and said "Of course I'll marry you". It was perfect, no audience, just the two of us, and our puppy, Loki. He told me that night that he decided to propose after he got out of the water, after he had thought he was going to drown, He had had the ring for months, but was waiting for the right time to do it," she says.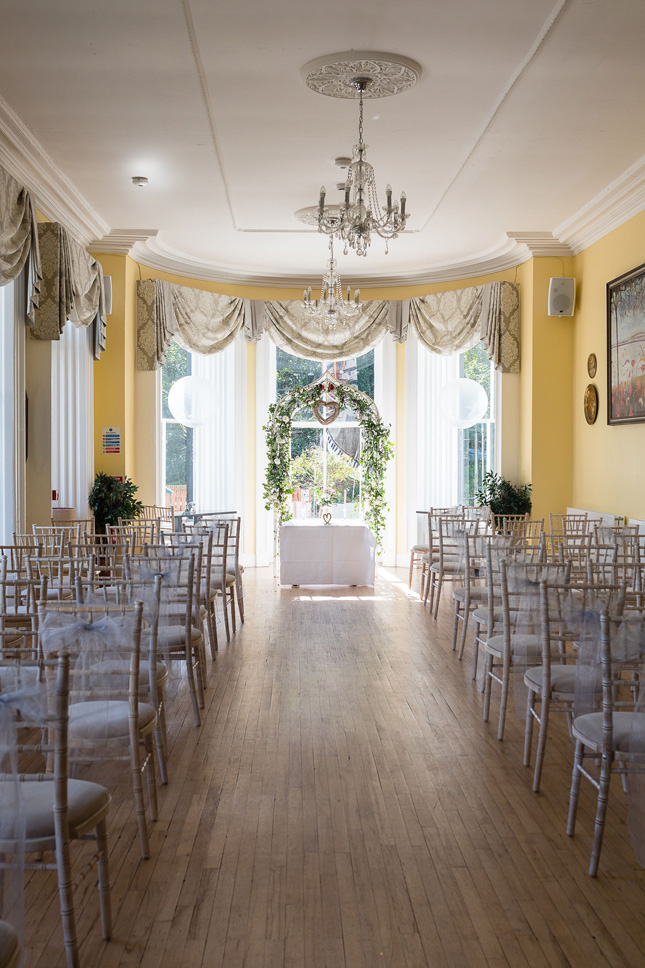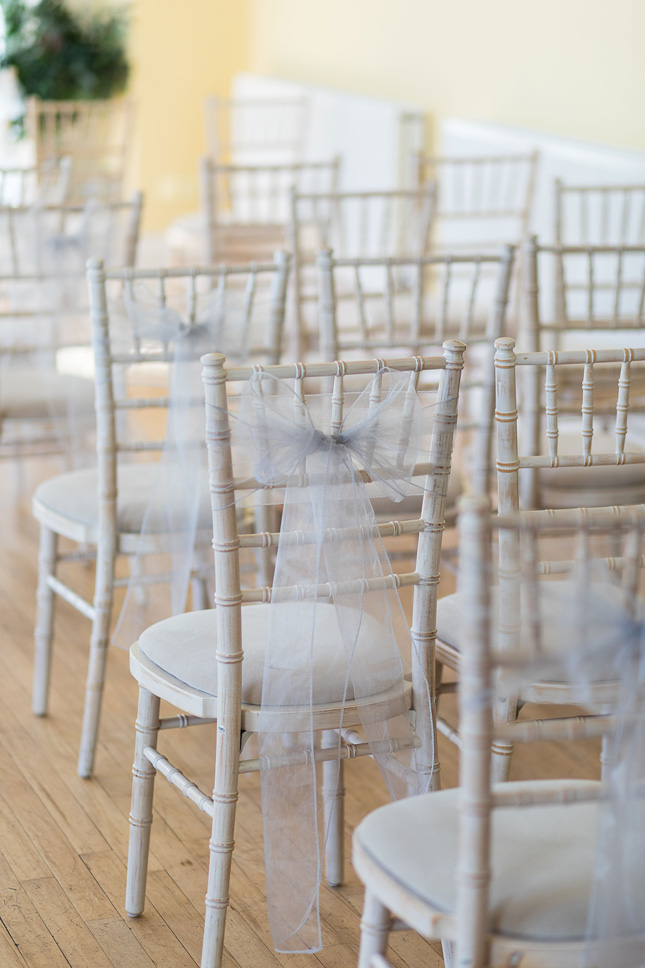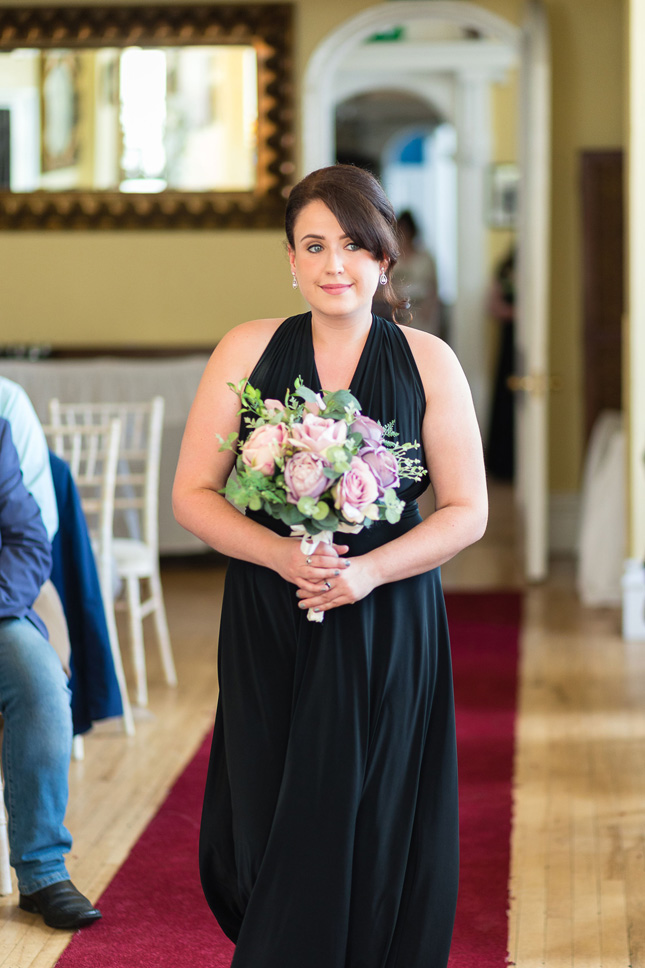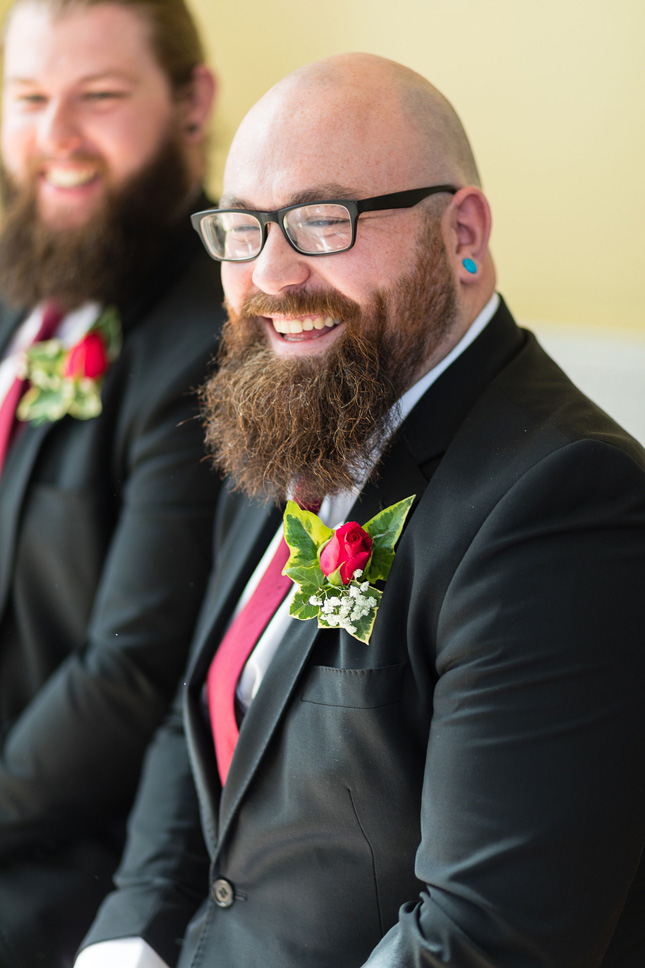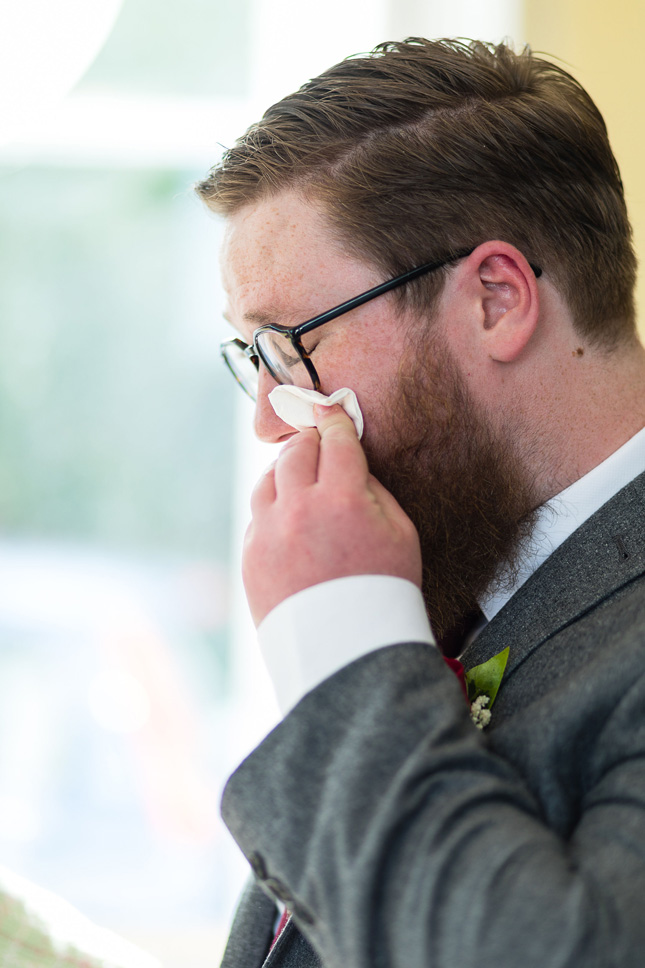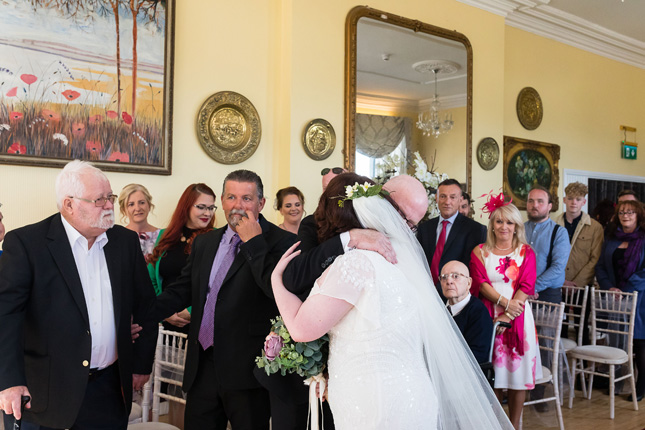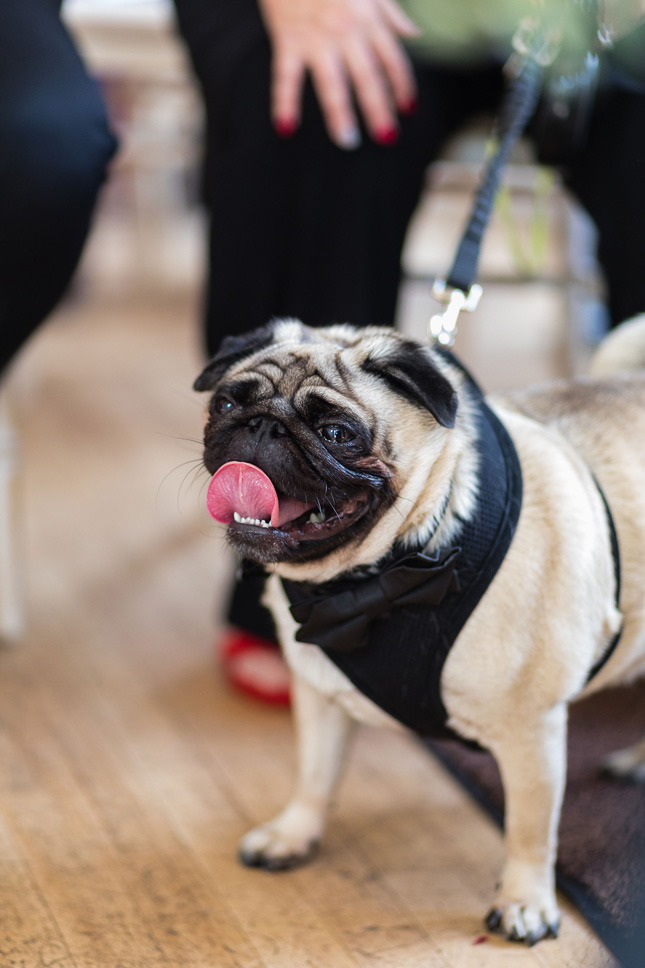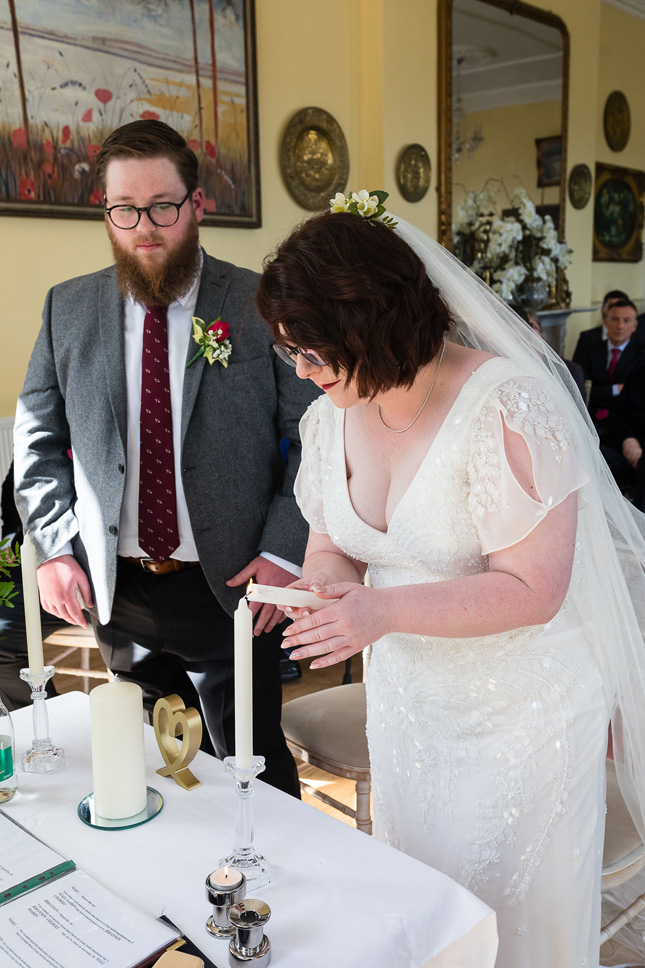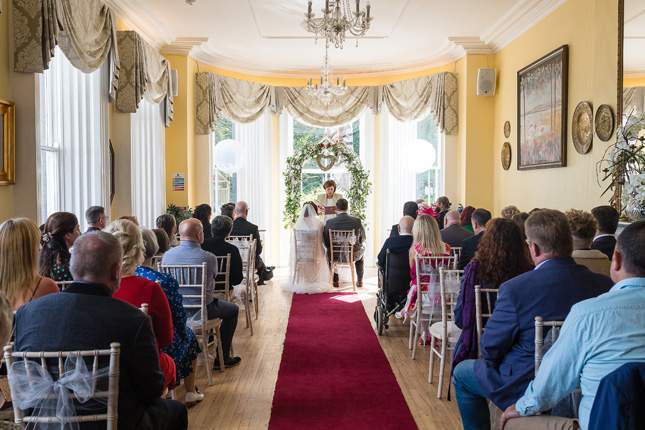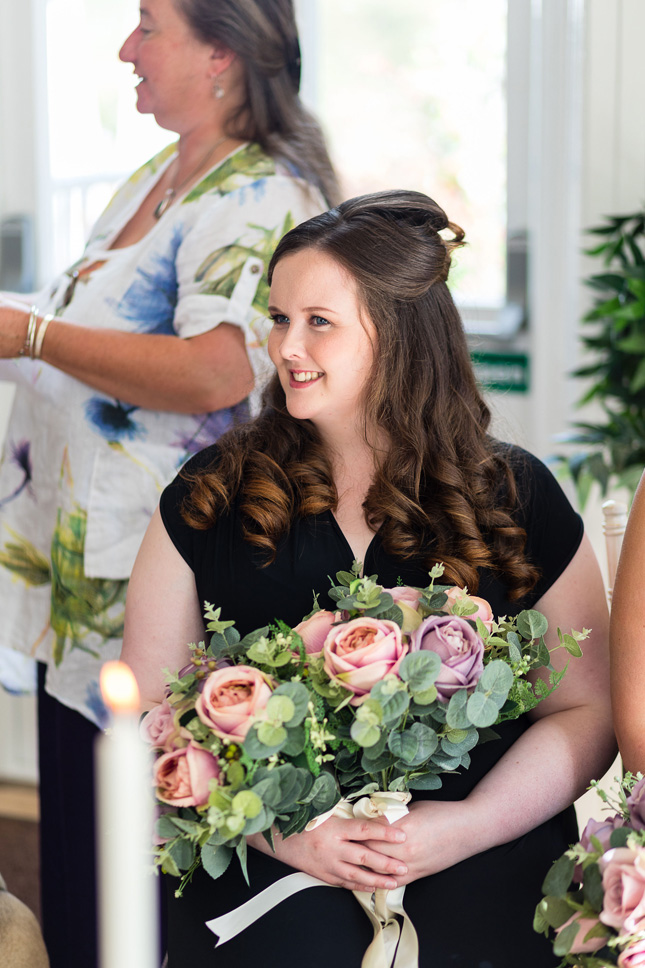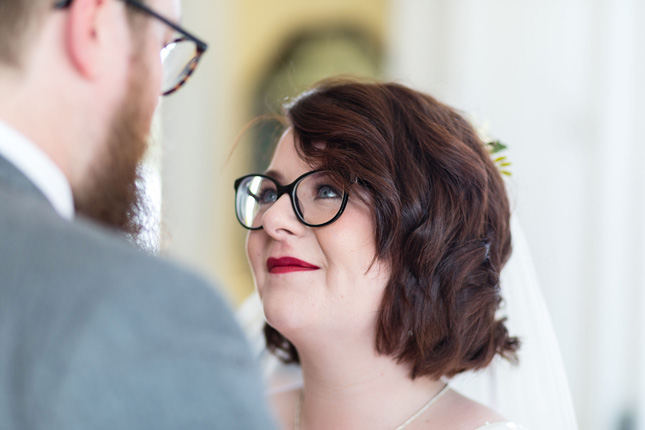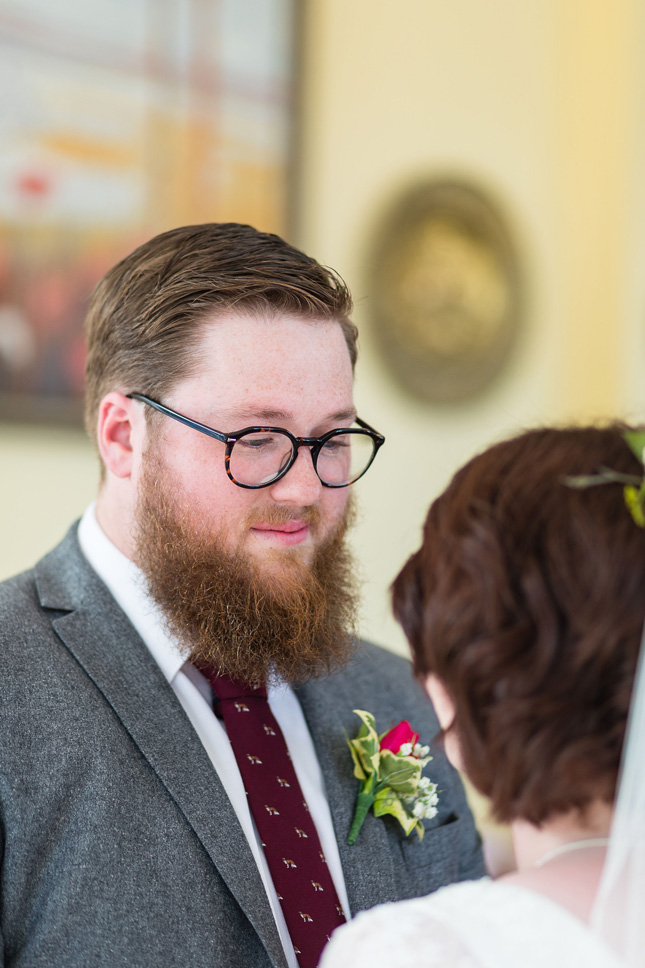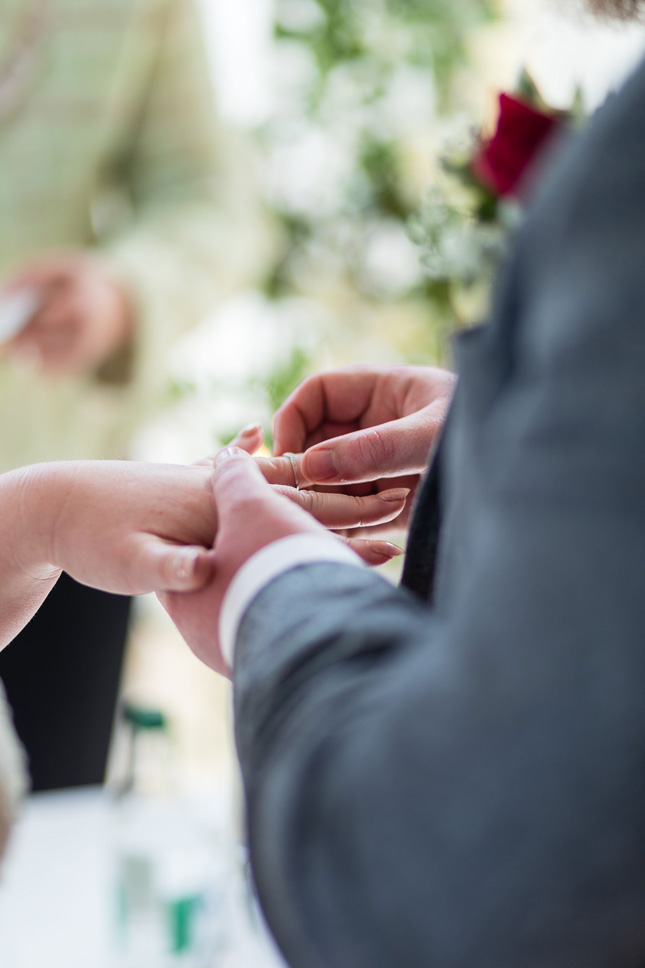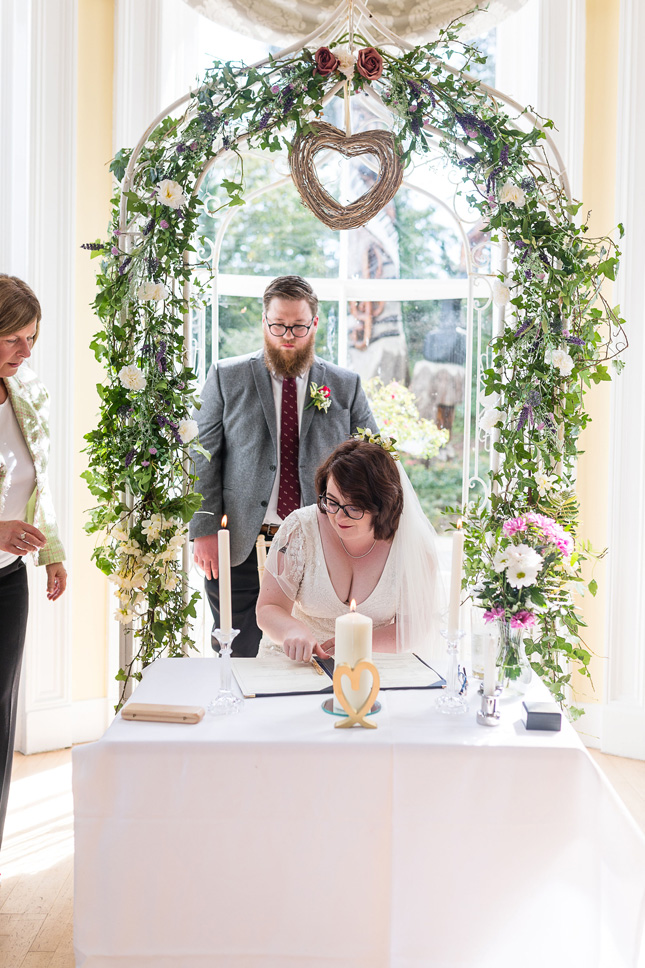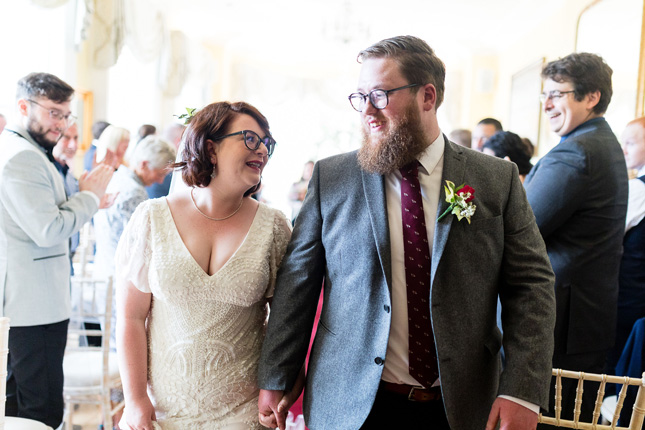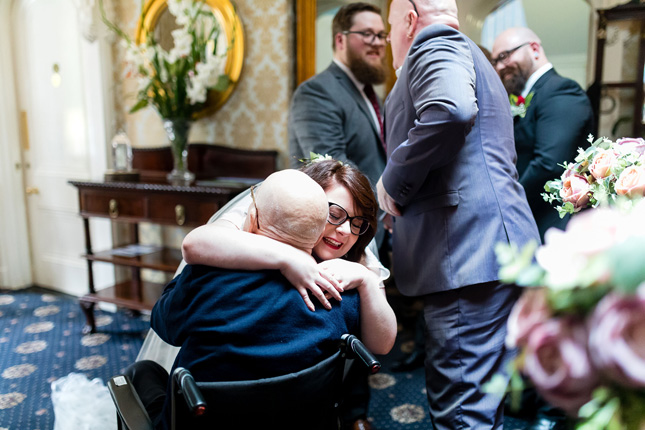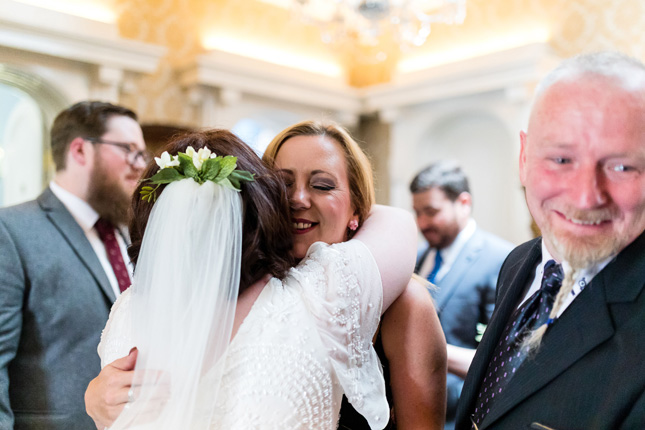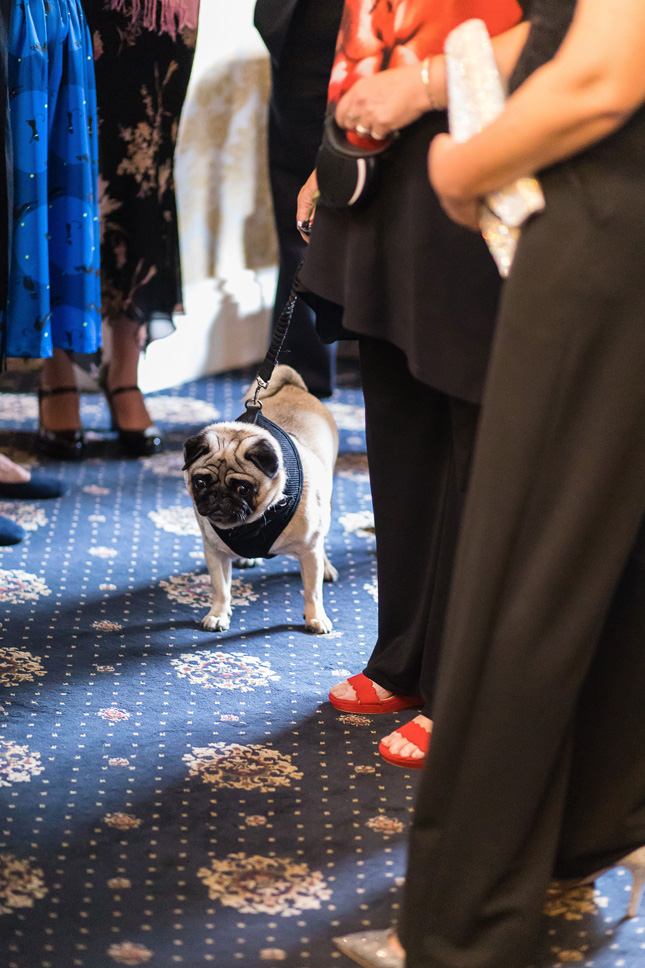 The Haven Hotel was their first pick when it came to venues - it was Niall's suggestion and as soon as Rhiannon saw it, she fell in love with it. "It looked absolutely gorgeous with very minimal effort so I knew my dream team of crafty friends and family would make it look absolutely incredible with the decorations we were planning on buying. It was also how friendly and welcoming the staff were, and the thought of having wedding photographs on the cliff. Plus, they were dog friendly, which was the cherry on top," she says.
Loki ended up playing a big role in the day - not only was he present during all the prep, he walked down the aisle as a guest of honour! "Having Loki there was one of the most important things for us, and it was such a good idea, we loved having him with us. Anywhere dog friendly is a big win for us!"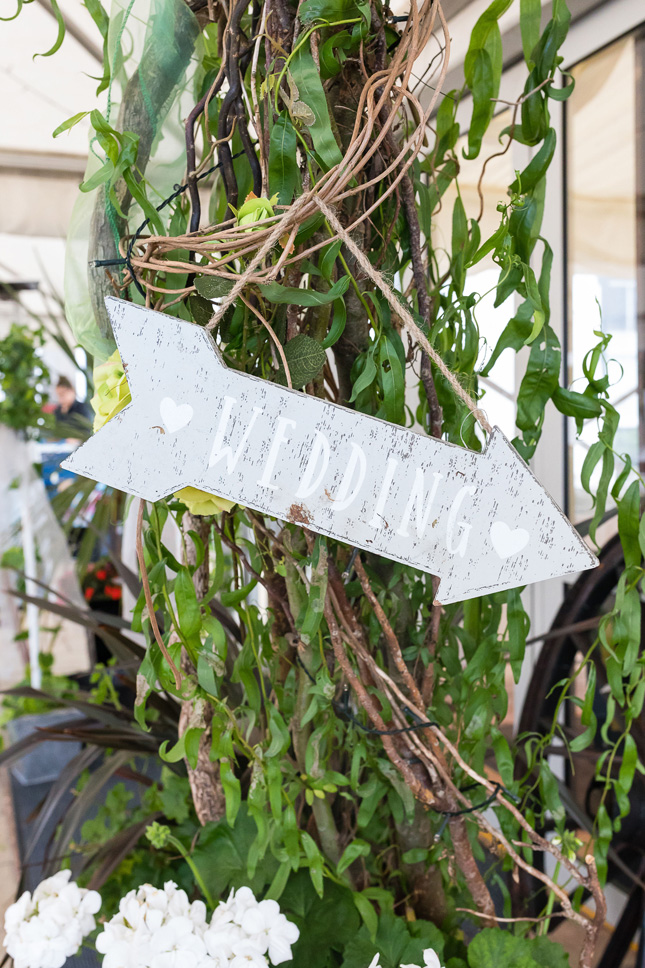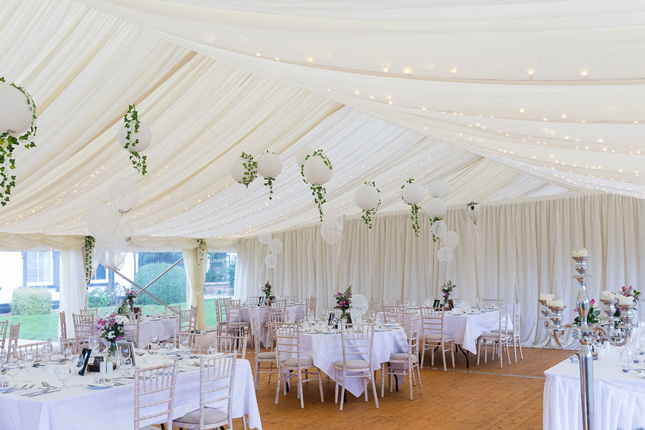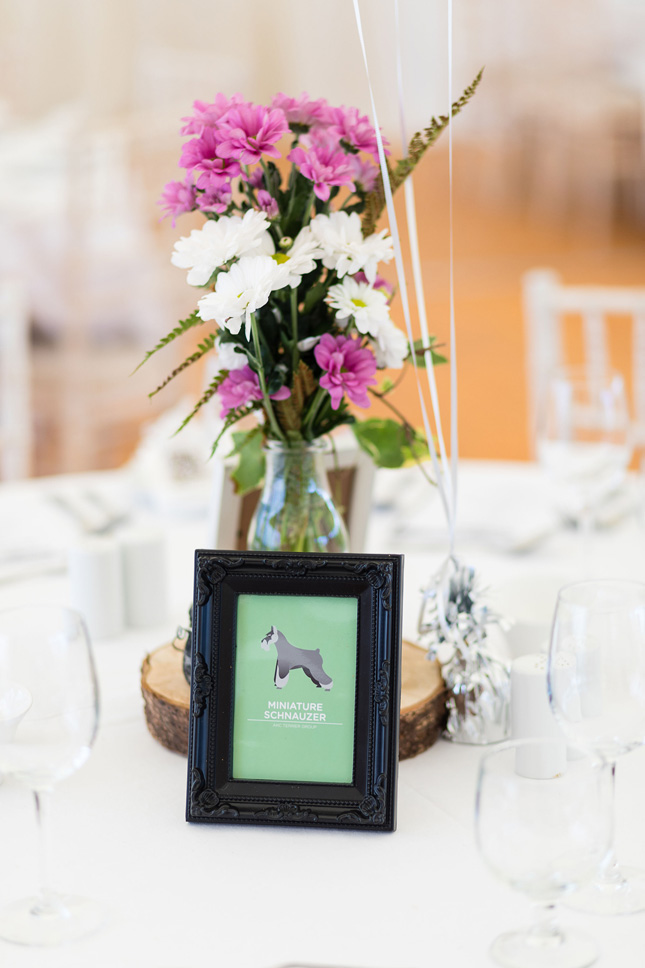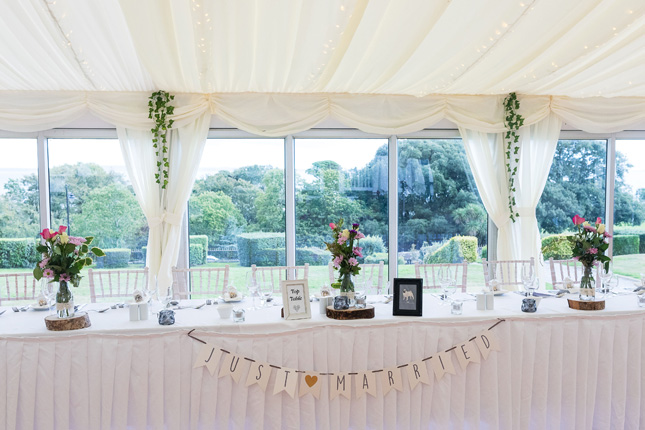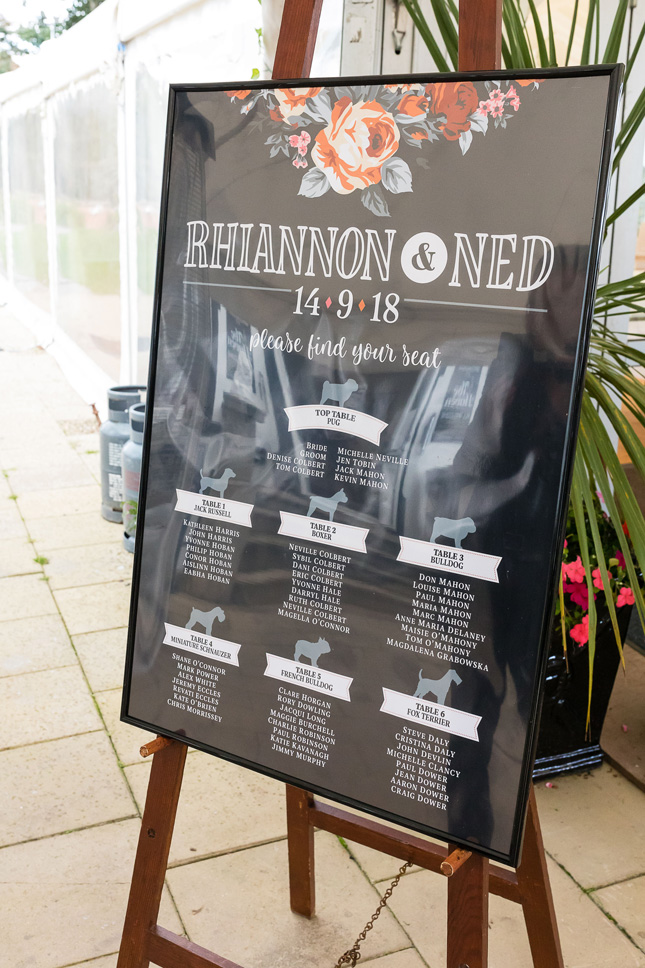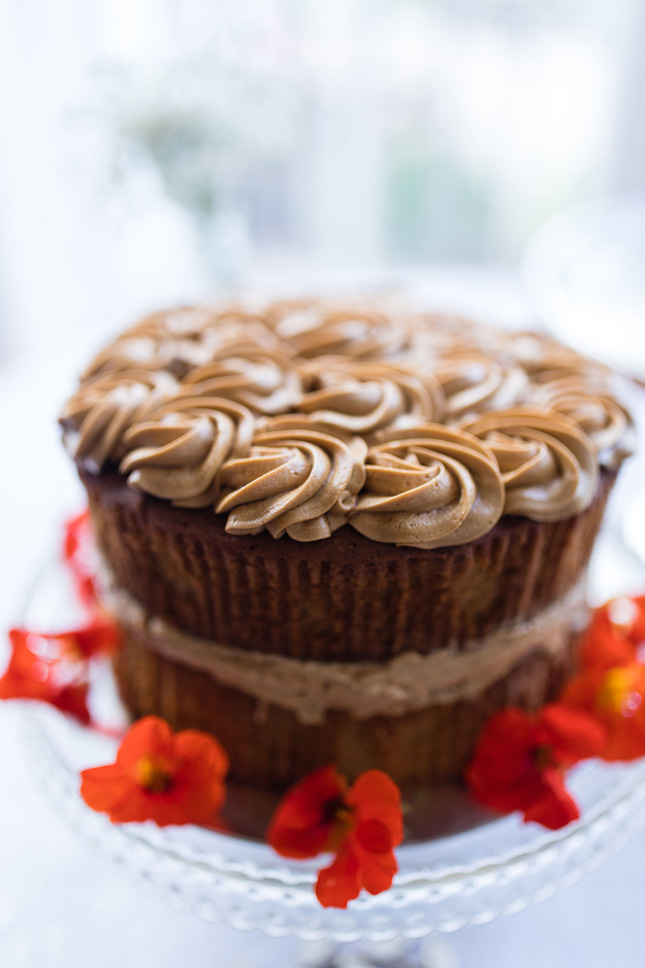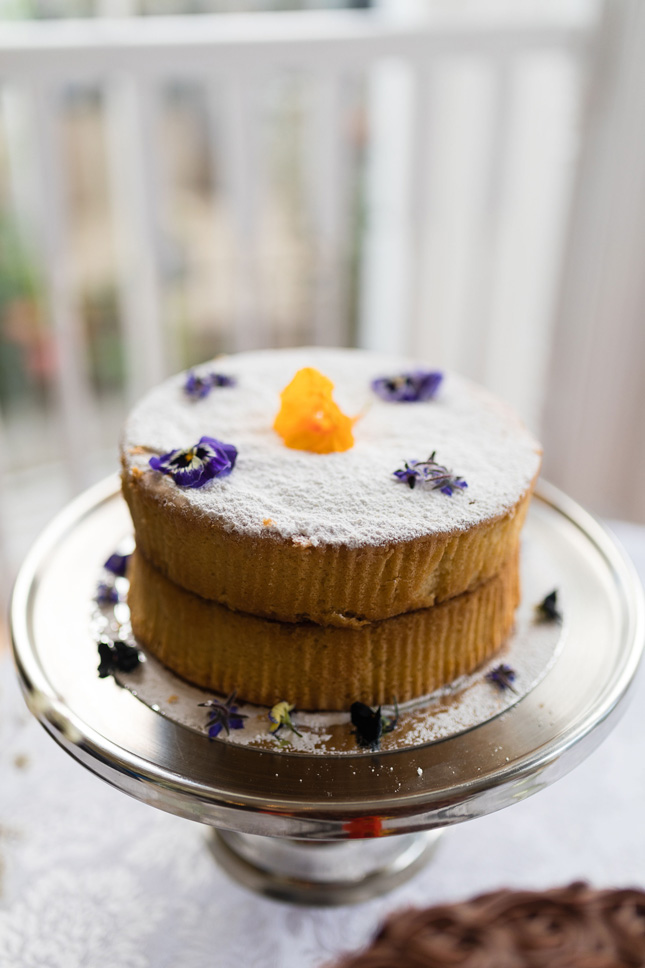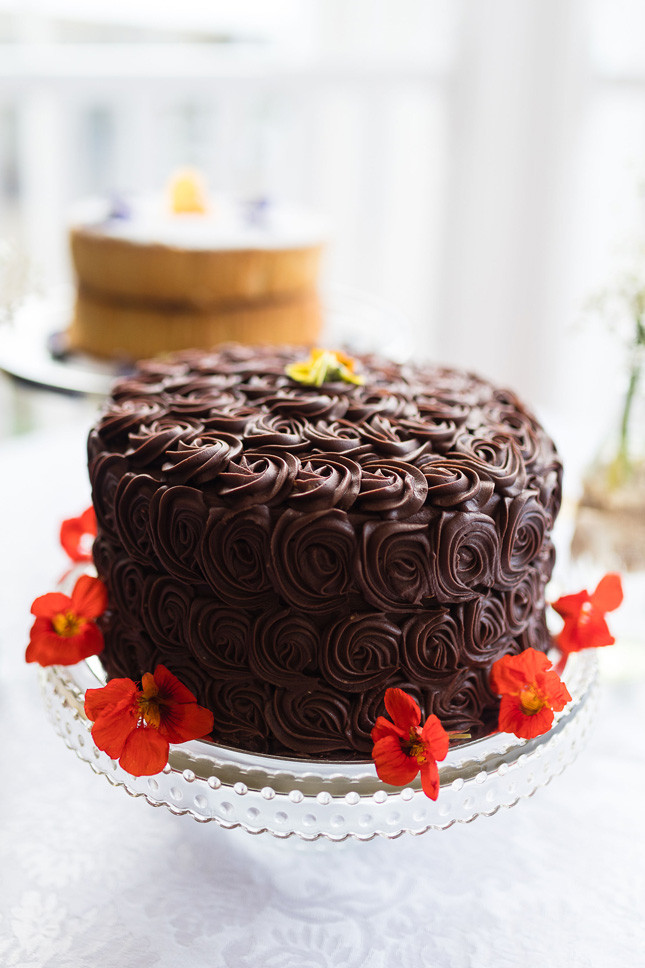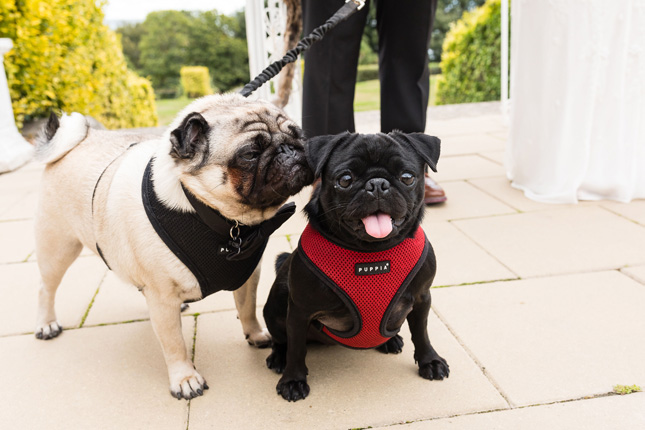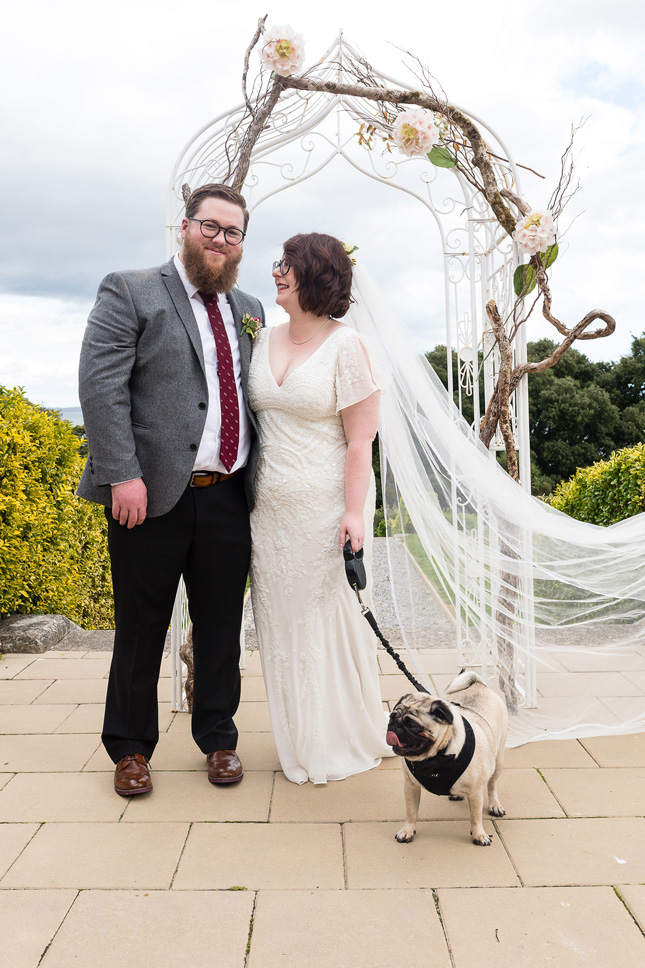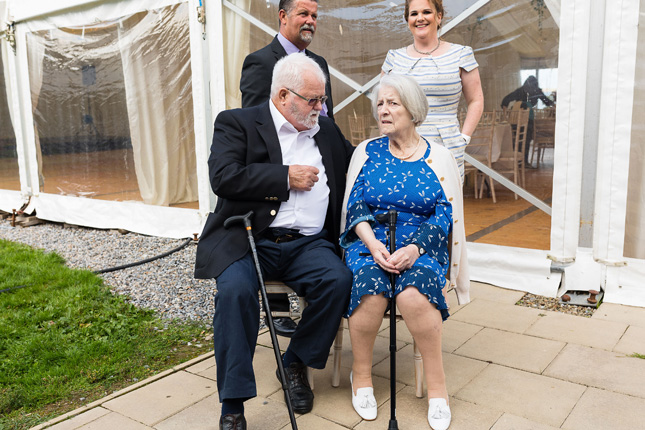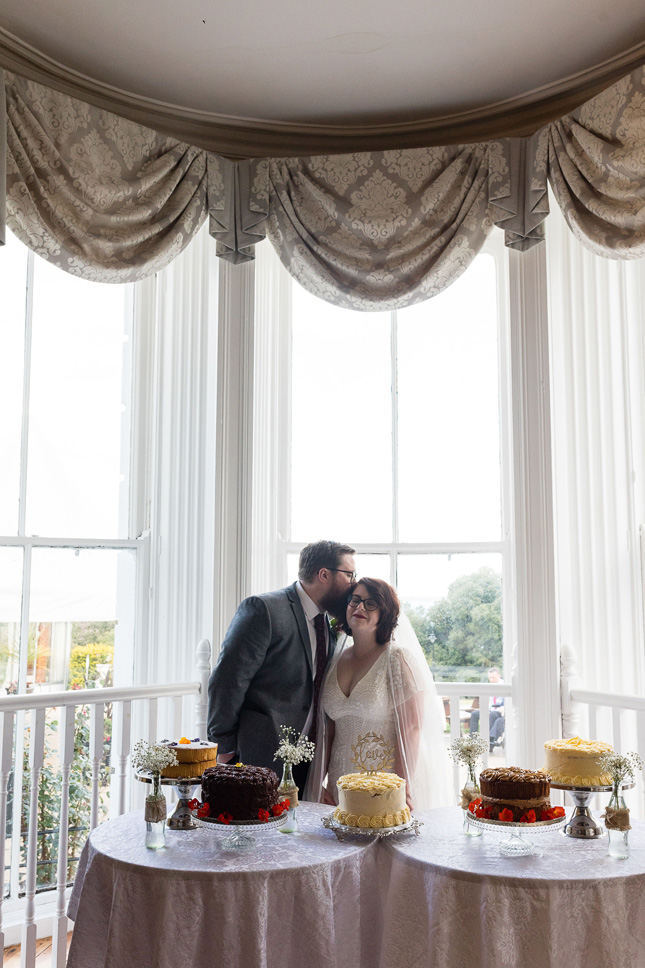 Wedding planning was a breeze for the pair, with a little help from Rhiannon's event manager mam, Denise, and friend, Clare. However, what they found difficult was how many opinions come your way once you start planning. "Everybody has an opinion, an idea, and although they mean well, it becomes very overwhelming and stressful when you try to please everyone, so early on in our planning we decided "This is our wedding, we are paying for it, it is our day, we will do it whatever way we want, and if anybody has a problem with that, they can keep that opinion to themselves, because we will no longer listen to it" and that helped a lot," she says.
The day went off without a hitch in the end, exactly as the couple wanted. "We loved every second of it. All our family and friends were there, our civil ceremony was short, sweet and so romantic, everyone shed a tear, the food was amazing, we had sparklers that night, we danced to 70's and 80's music all night, we did shots, we had the most amazing day we could have ever wanted," she remembers.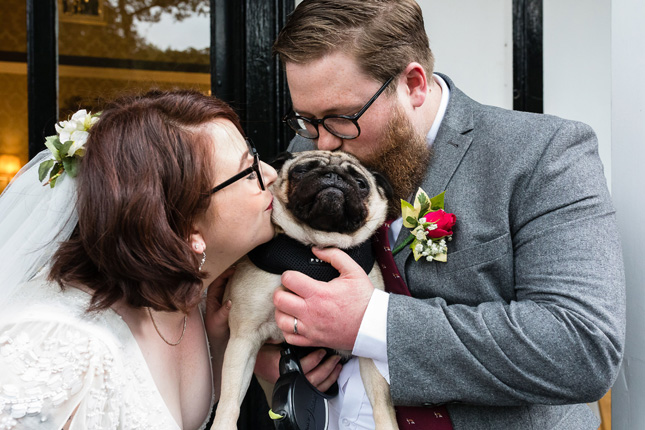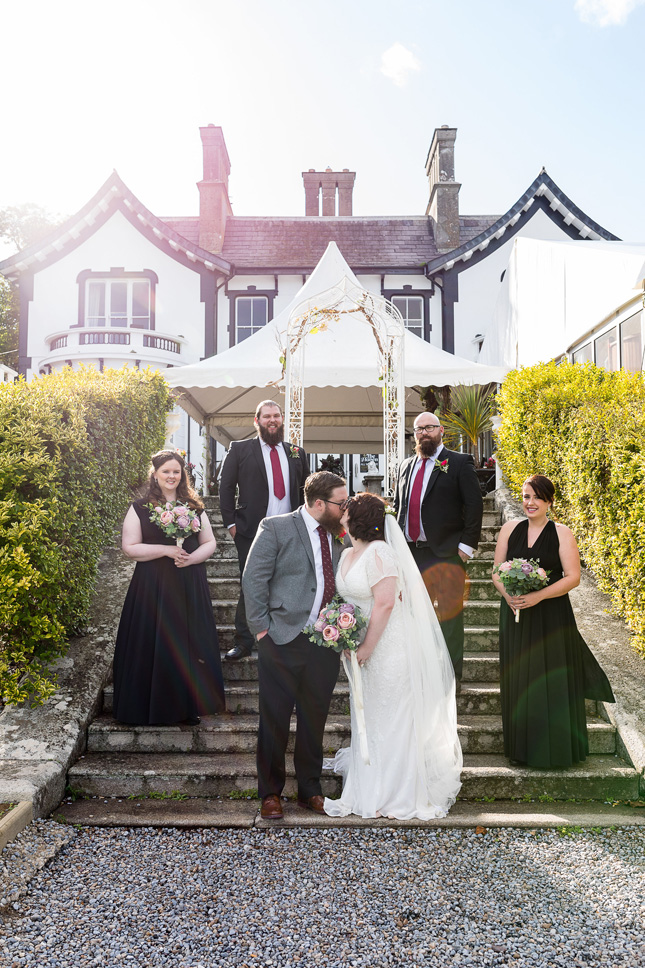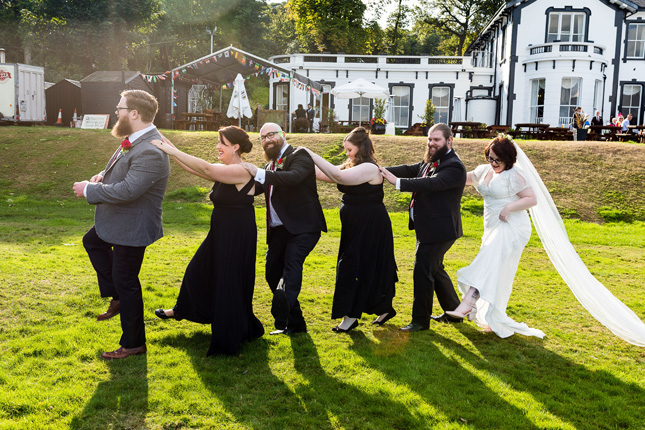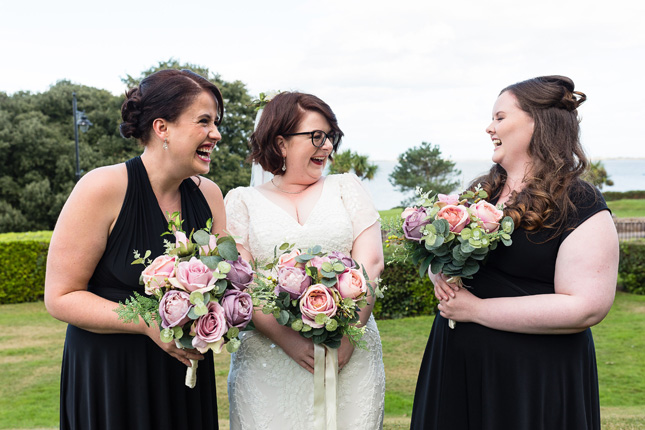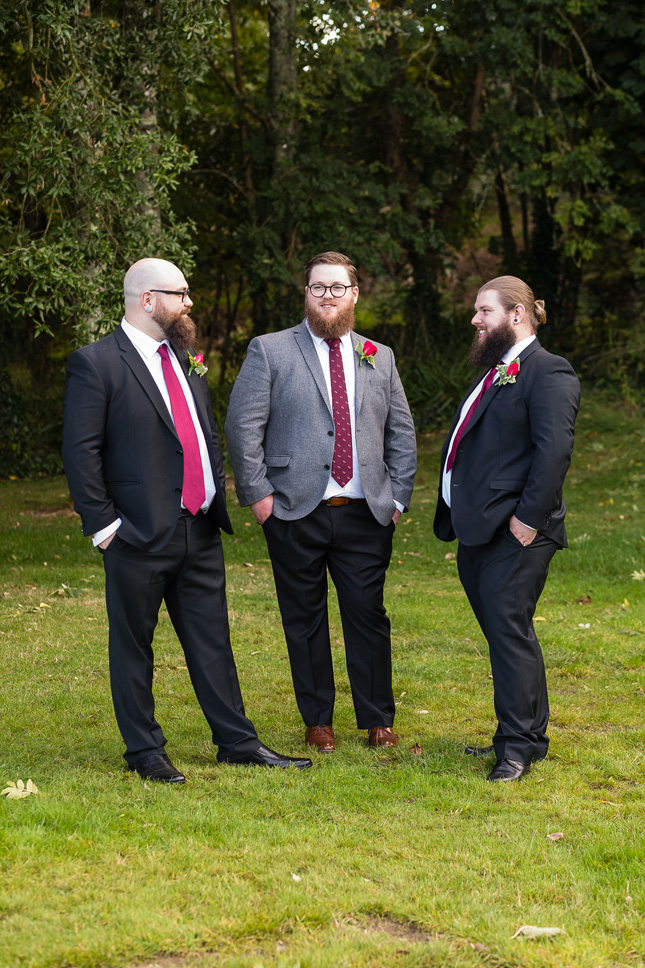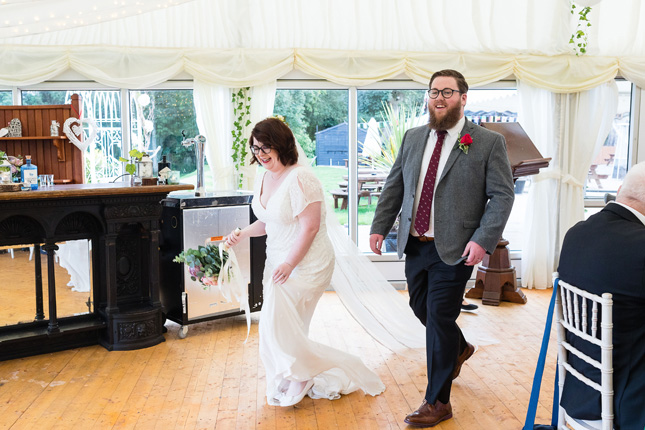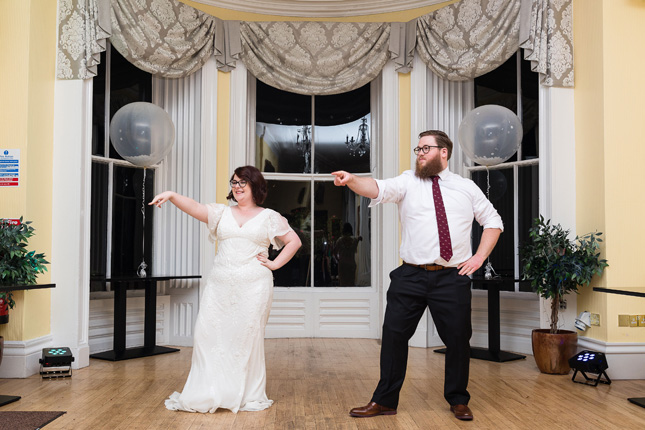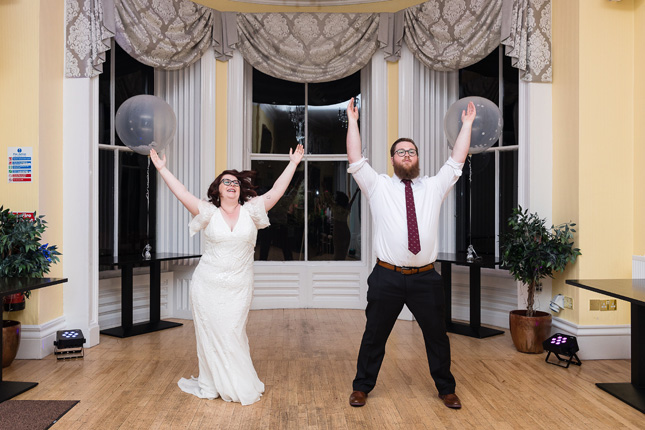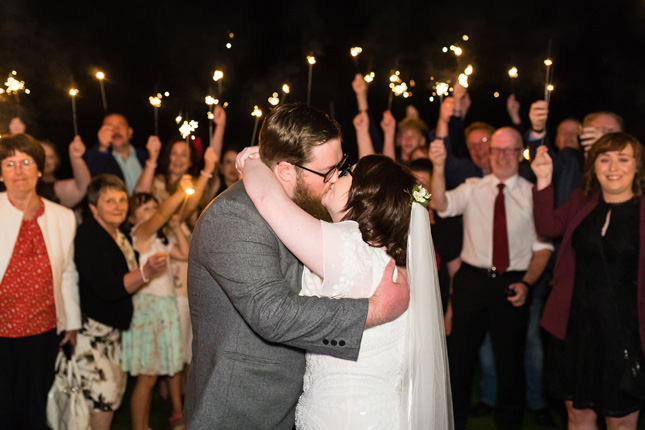 The one thing they'd recommend other couples do is a first look photo session with their photographer, where before the ceremony, you have your photographer shoot the first time you see each other, something Rhiannon discovered on photographer Katie's blog. In fact, the only thing the pair would change about the day is allowing more time for the first look "It was both of our favourite part of the entitre day, it was so emotional seeing each other, alone, for a few moments before our ceremony. We cried, we laughed, we kissed a lot. We felt totally alone, even though Katie was there, capturing every look, every moment. It was so nice to have a few moments together, without a big audience. I will never forget the look on Niall's face when he turned around and saw me for the first time, big softie cried a lot, and it was magical. We loved every second of it," she says.