Georgina and Shane met while they were in school together (Shane used to rob her history book). Shane proposed to Georgina on a weekend away in Abu Dhabi, where they planned the most stylish, intimate wedding to take place at Ballymagarvey Village.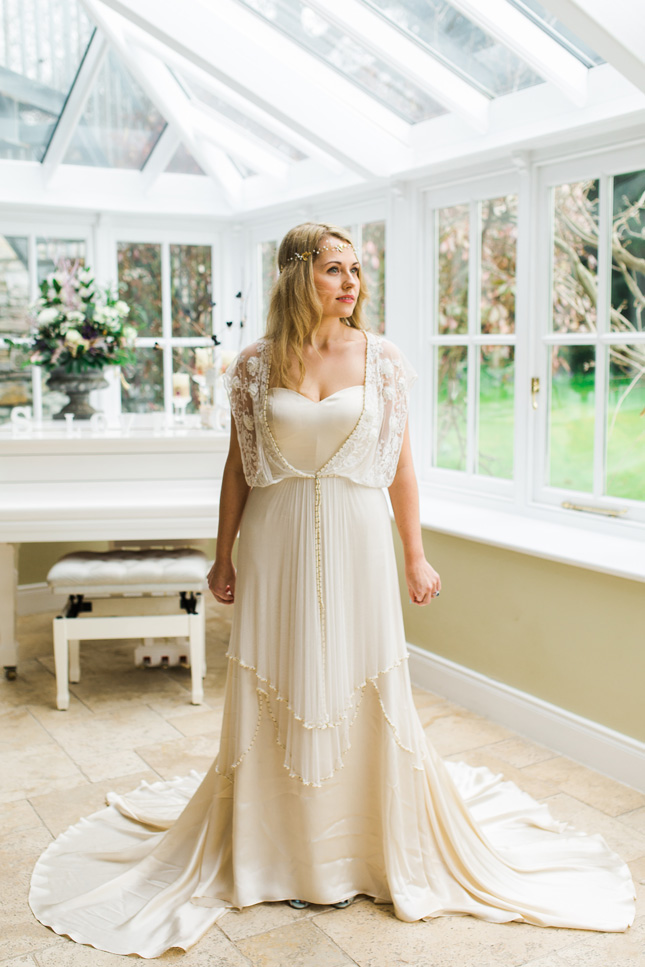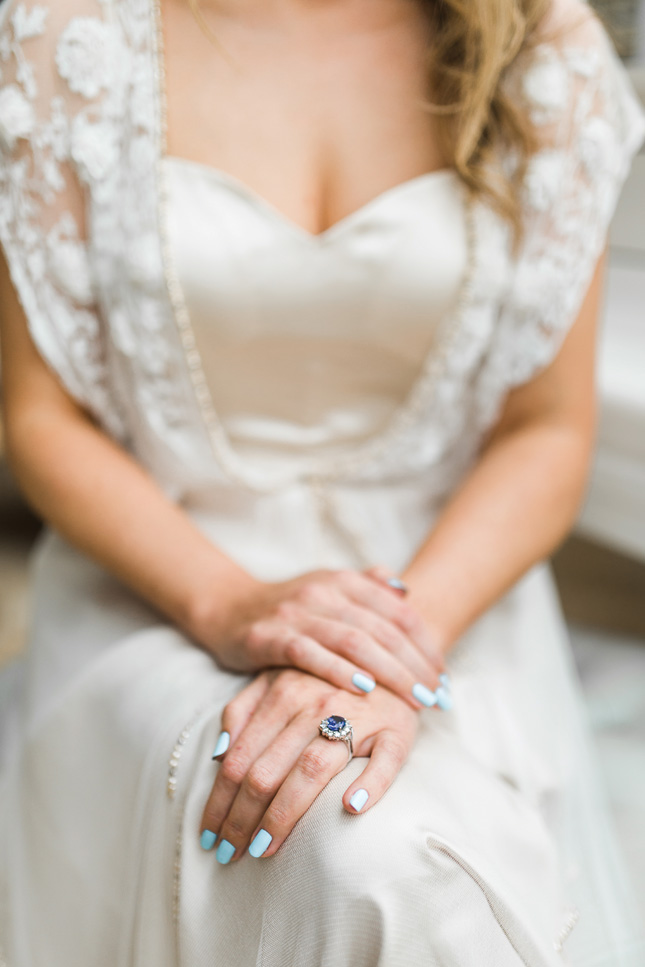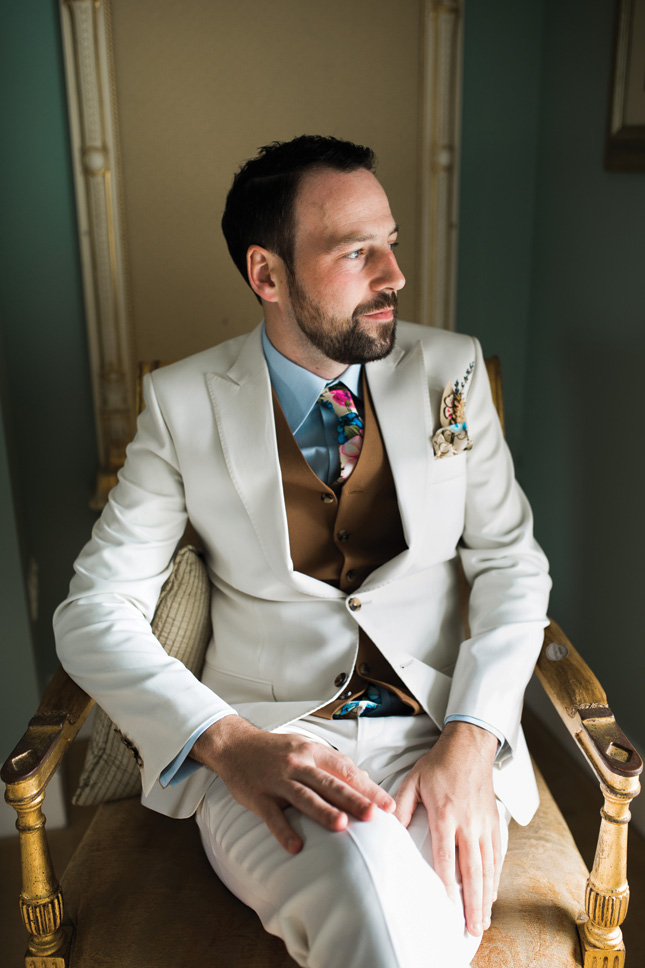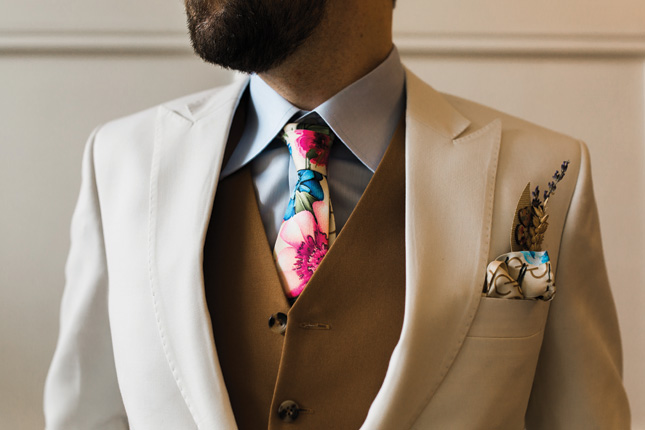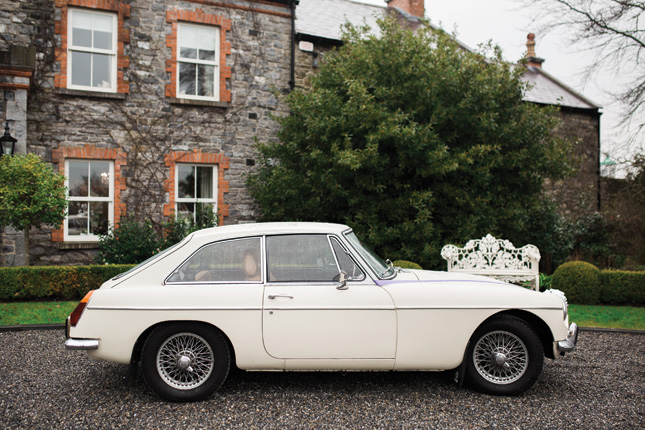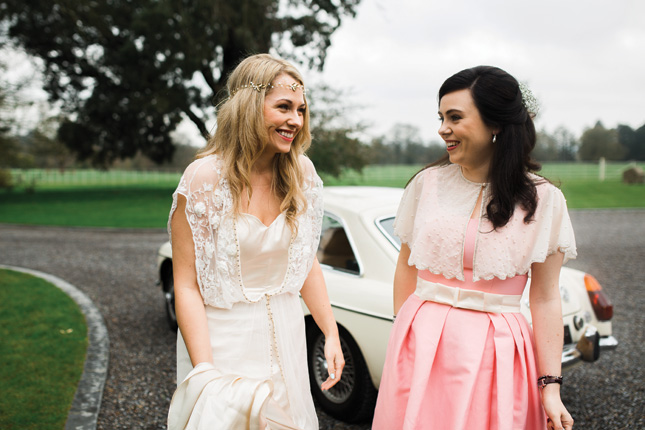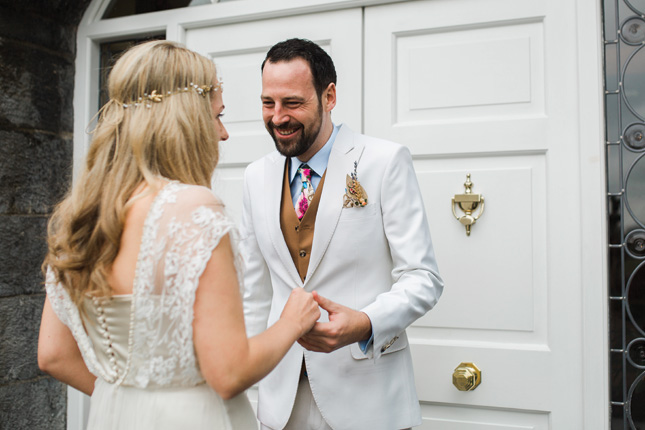 "While I was casually getting ready, thinking we were going for a drink, he had arranged a golf buggy to pick us up from our suite and bring us to the sand dunes. There was a candlelit table set up for dinner under the stars and Shane had covered the area in hundreds of photos, each with a personal handwritten caption on the back. He got down on one knee and asked me to marry him. I cried my way through his speech and said yes!"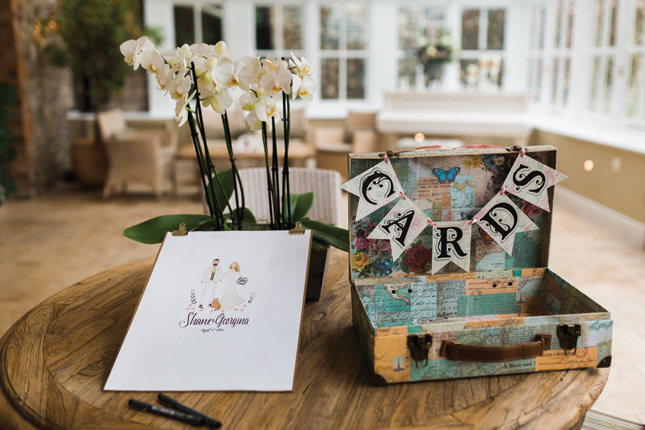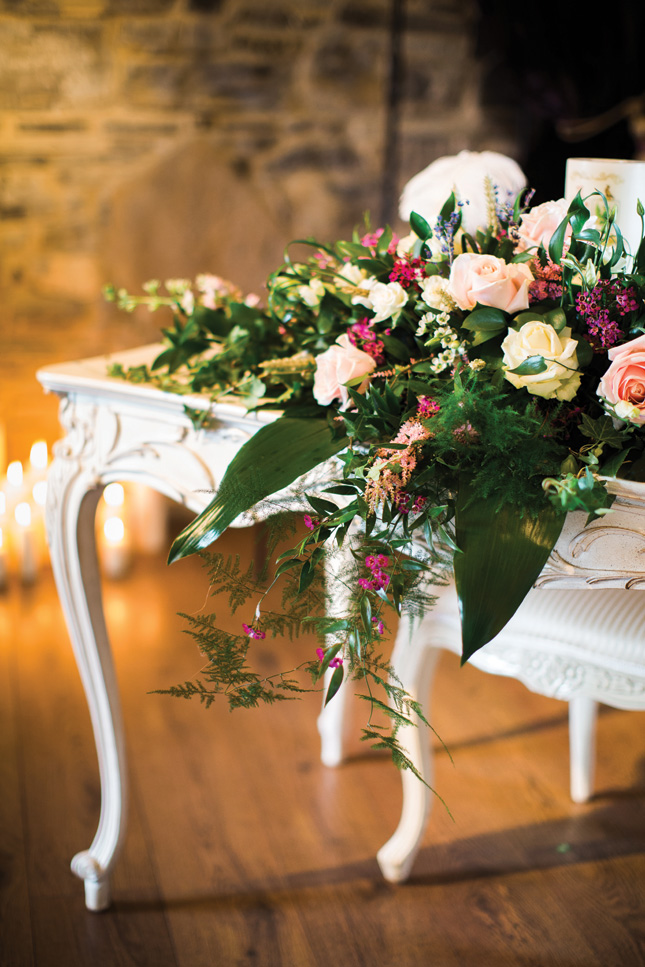 We adore how the ceremony and reception rooms were softly candlelit, making them the perfect intimate wedding spaces.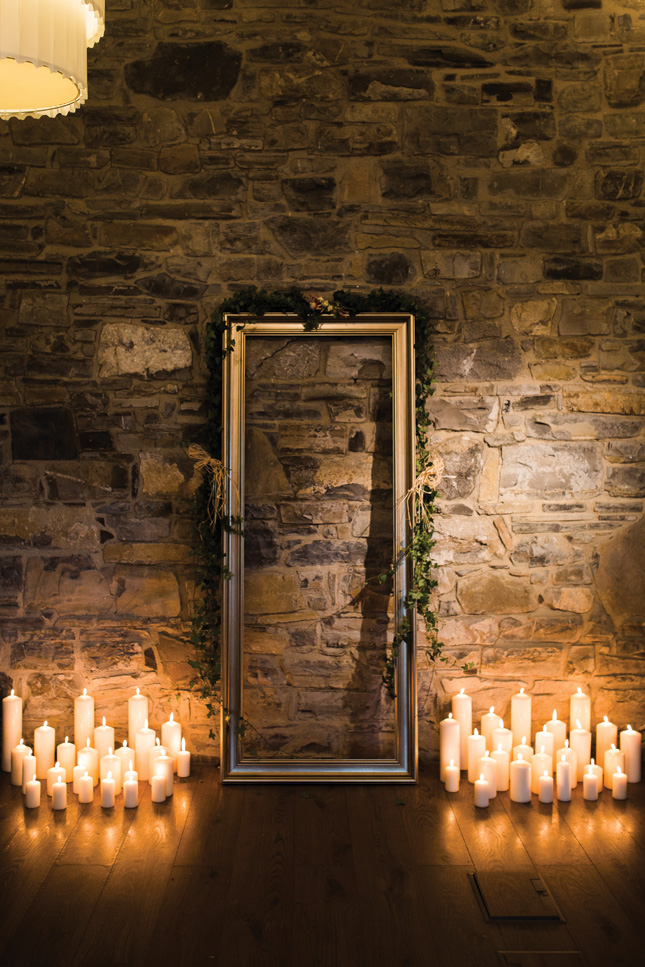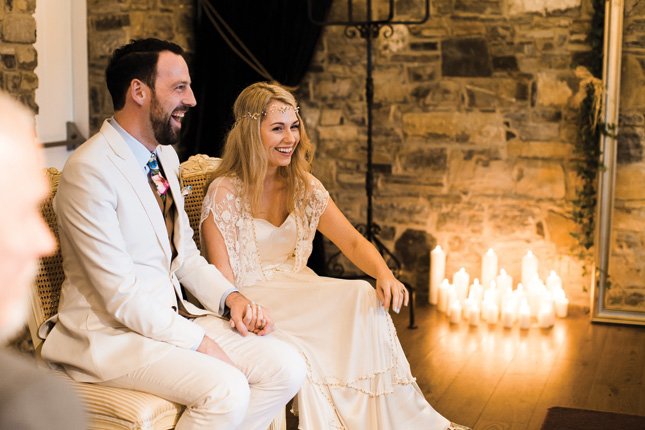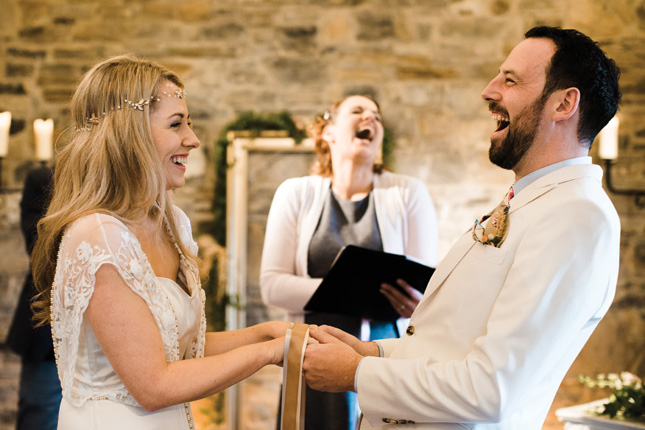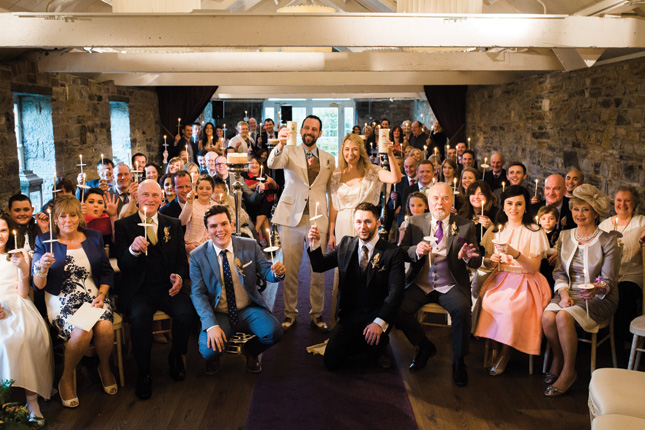 The easiest decision they faced, was choosing the venue. "We knew what type of wedding we wanted; intimate, non-religious and in a private venue, not too far from our hometown or the airport. We booked our venue without ever having been there, but thankfully due to Ballymagarvey's fabulous staff, we had a day more special than we could have imagined," remembers Georgina.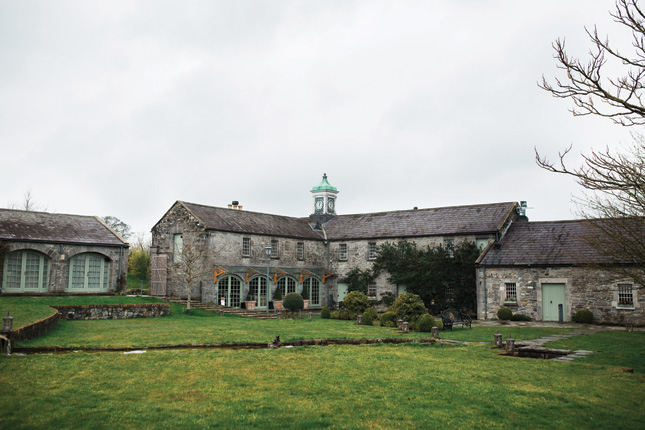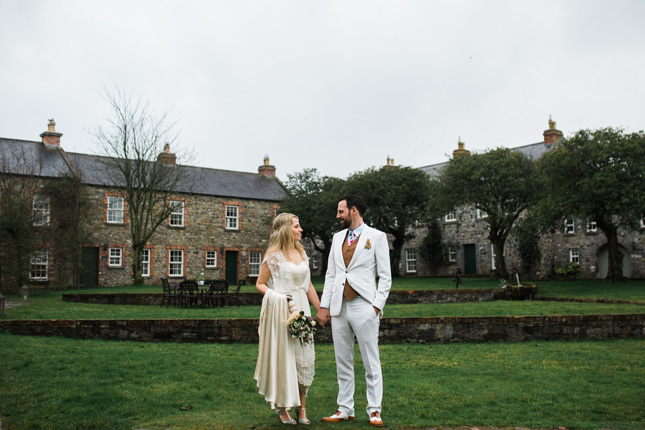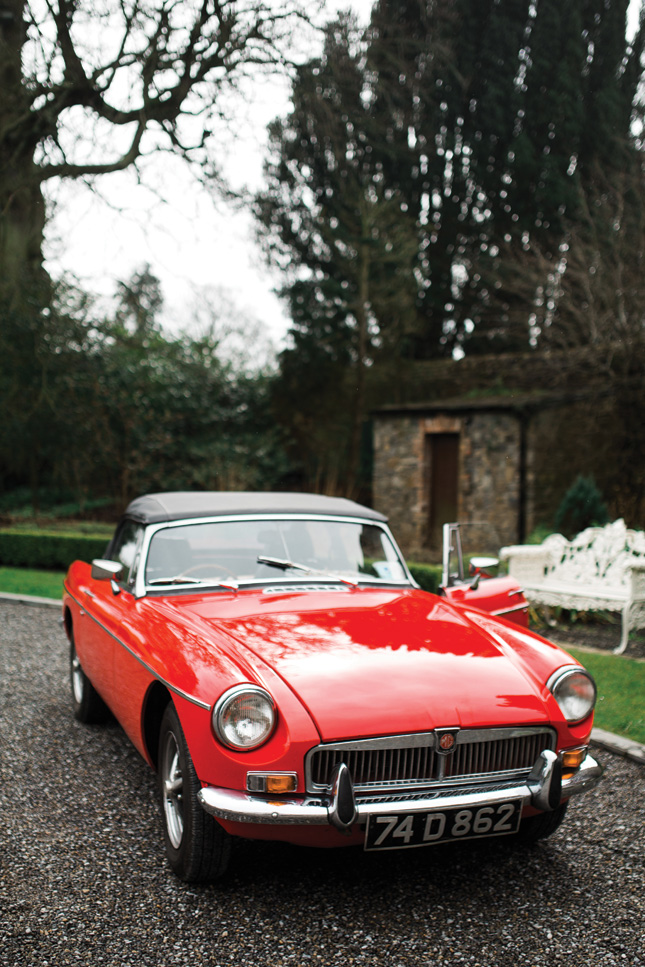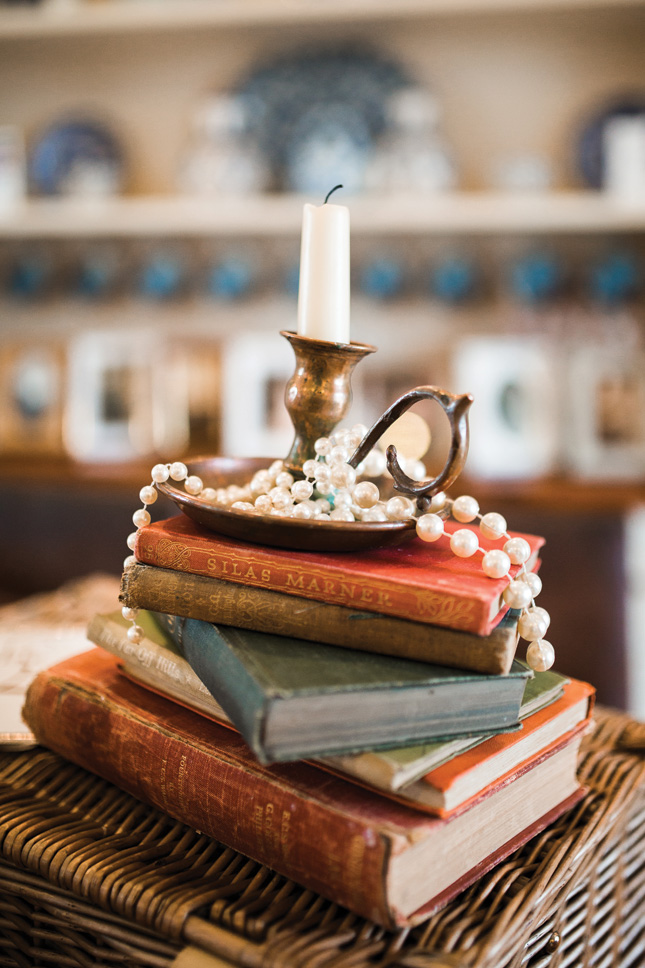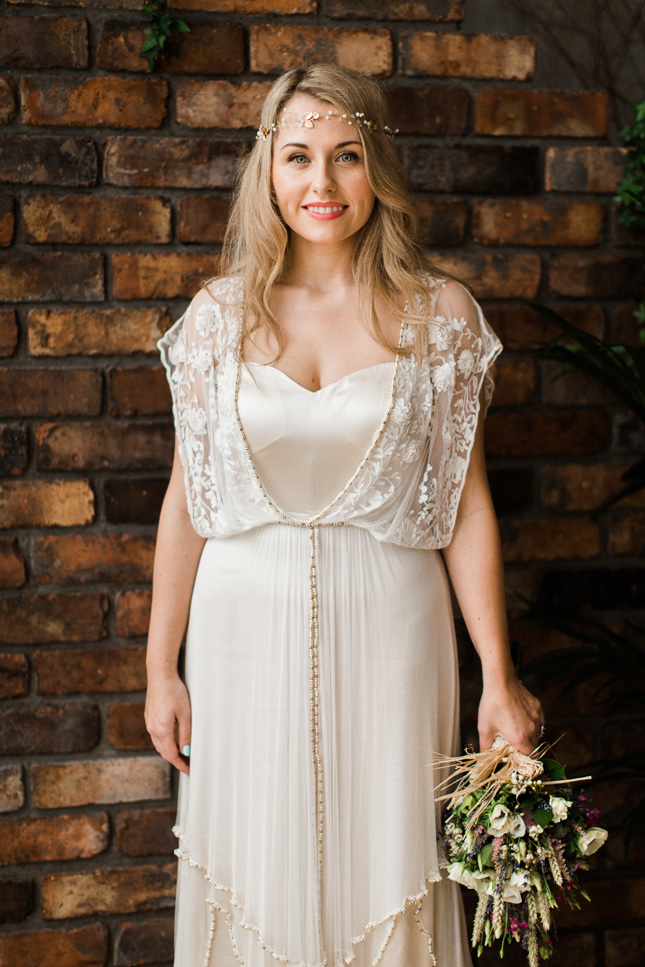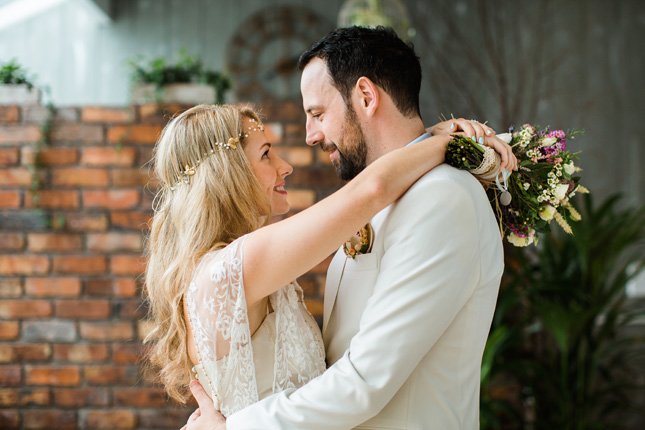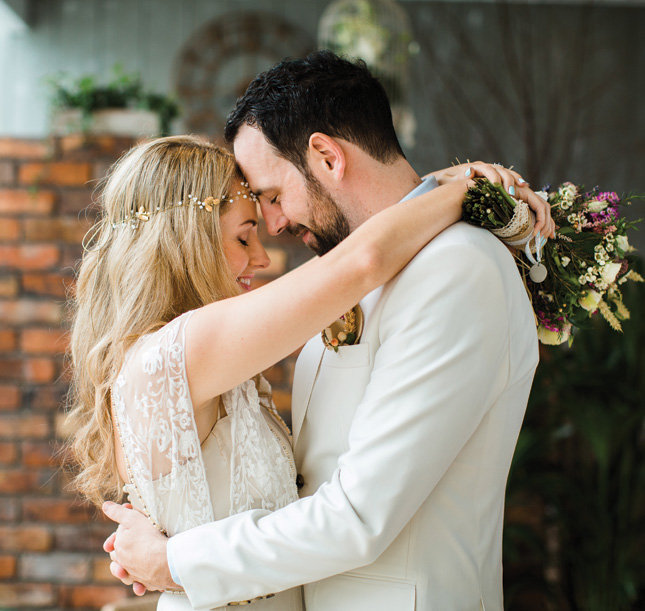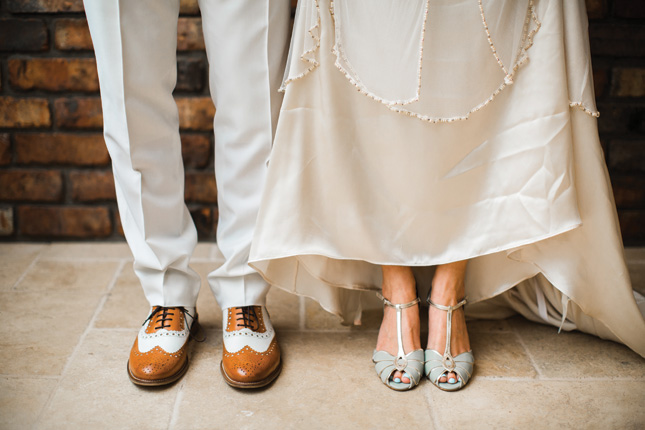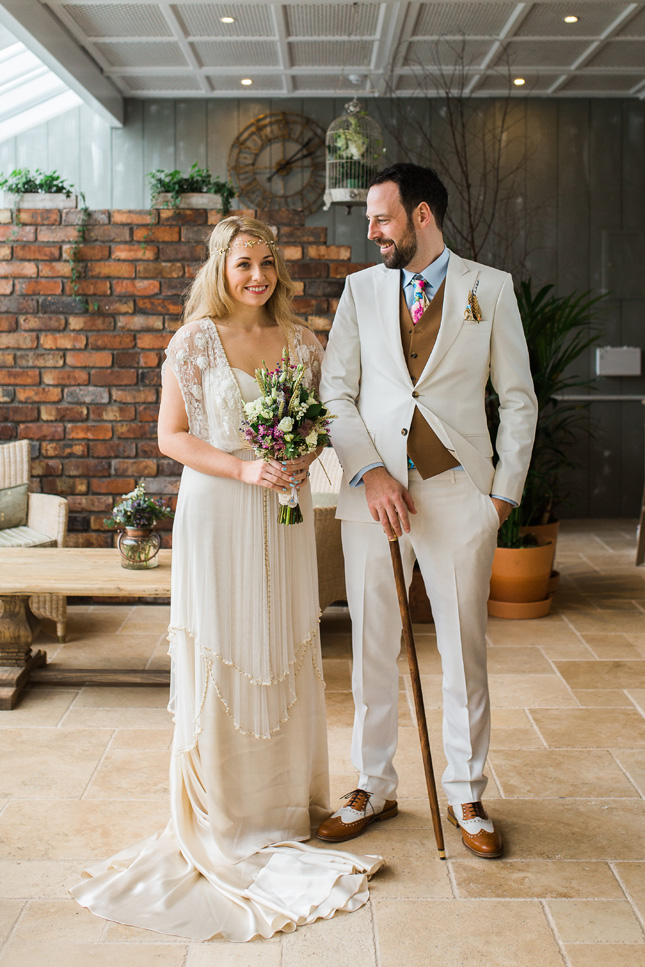 Shane's daring choice of pale suit and dapper accessories complement his equally stylish bride well, with splashes of colour and old world flair. Their photographer, Katie Farrell Photography captured their intimate wedding, so perfectly!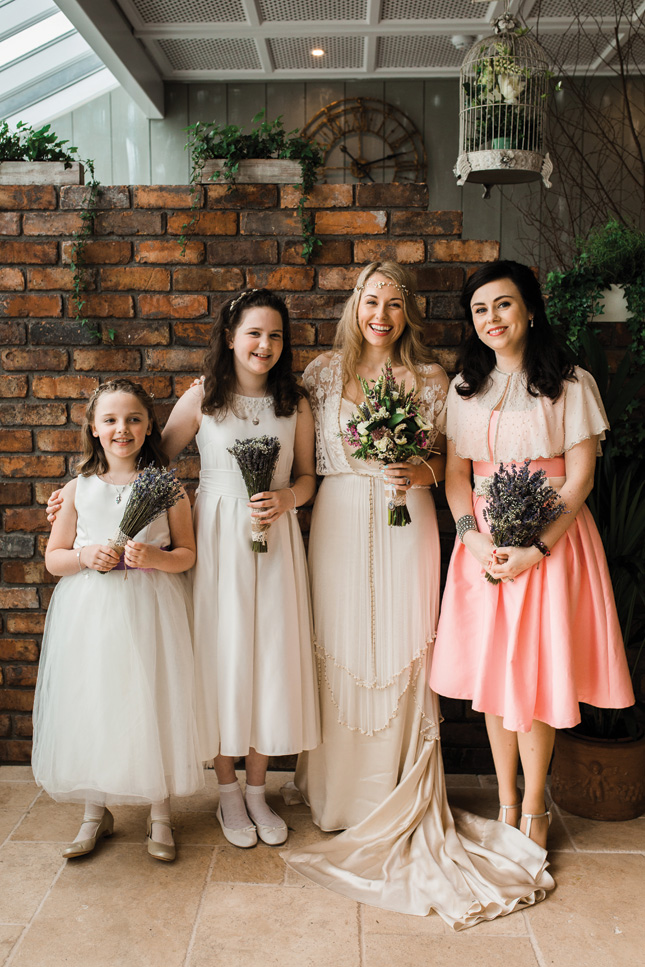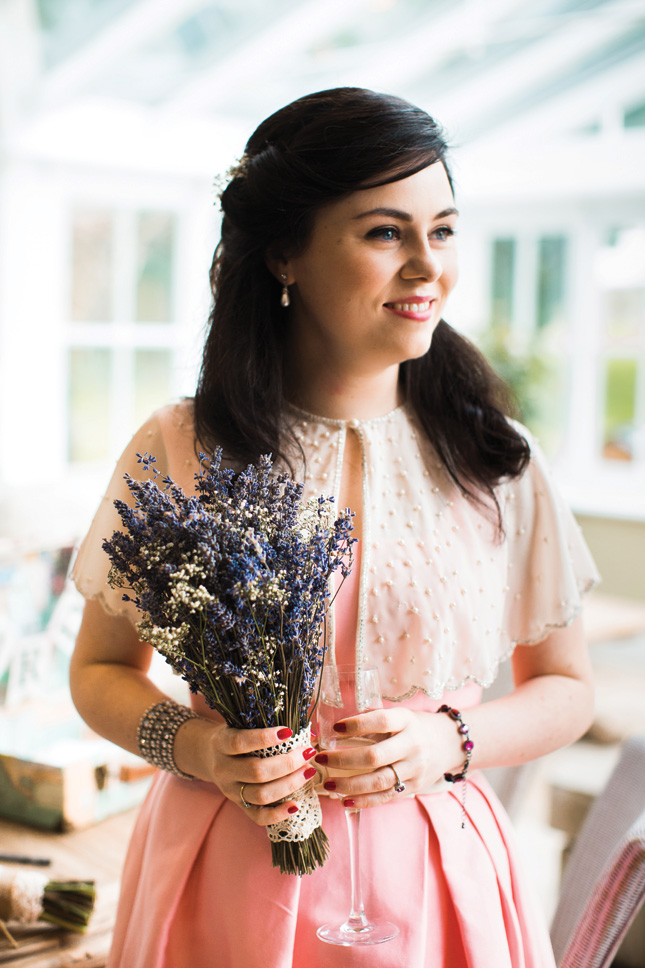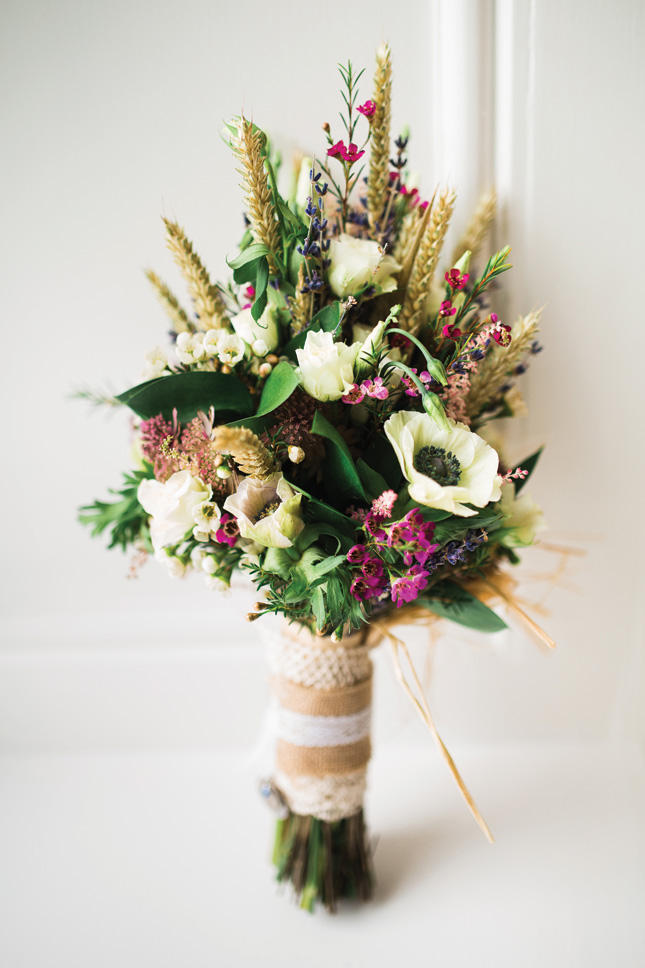 Living abroad actually made the planning process a little easier for the couple. "All the major decisions were made within the first few weeks and being so far away, you really feel like you can stick to what you want, as you don't have lots of people and opinions around you," says Georgina.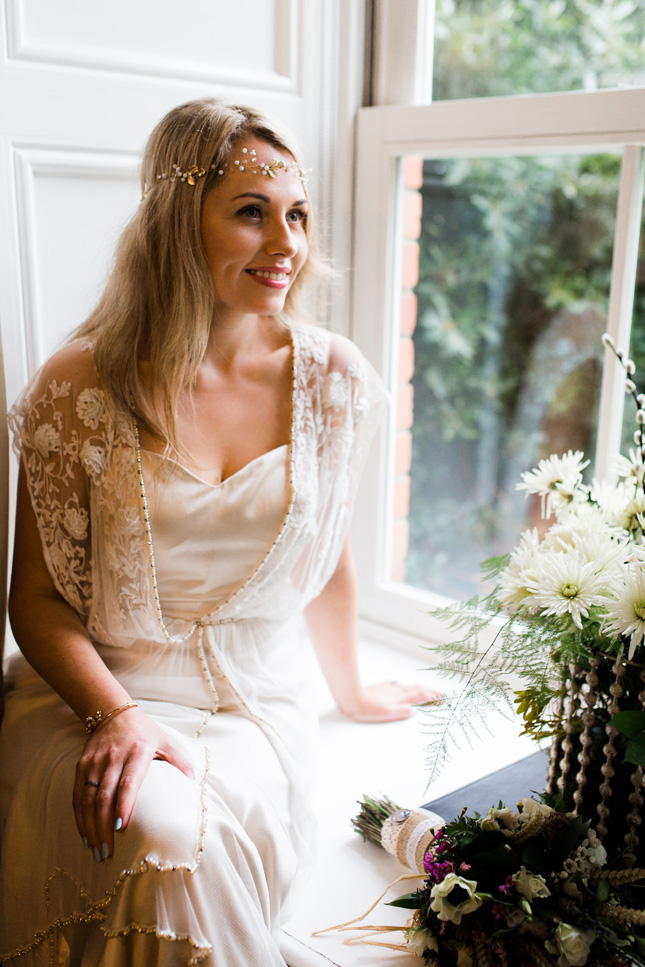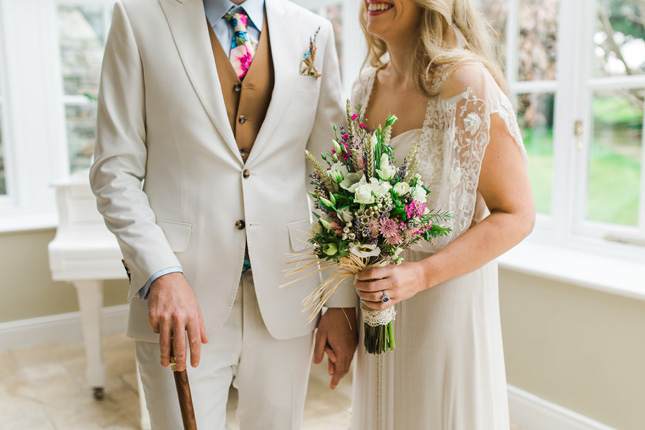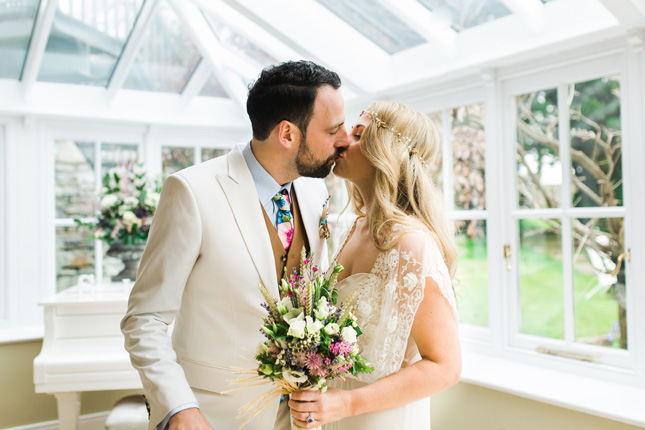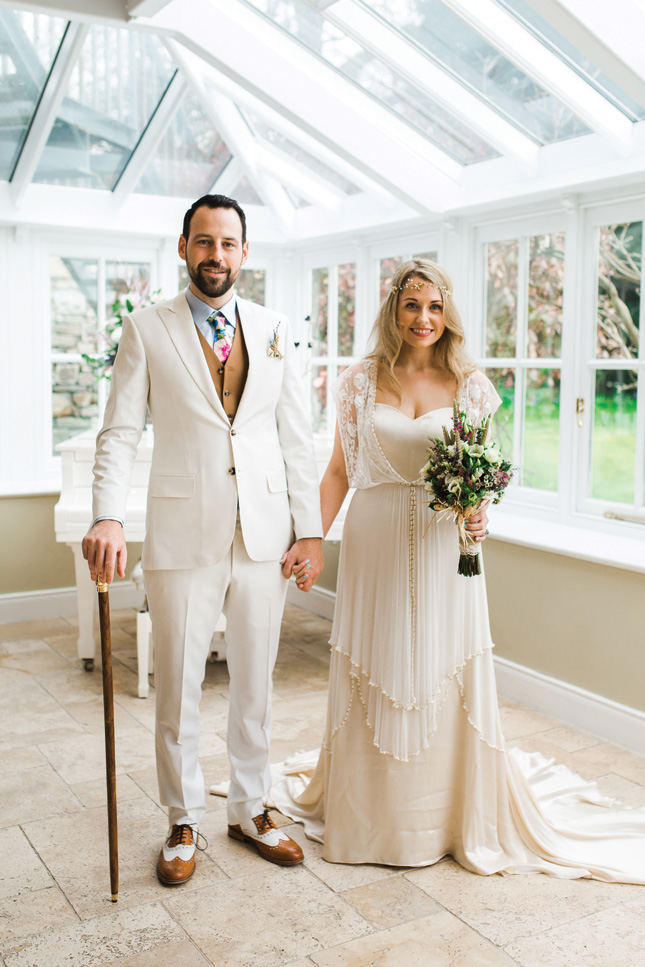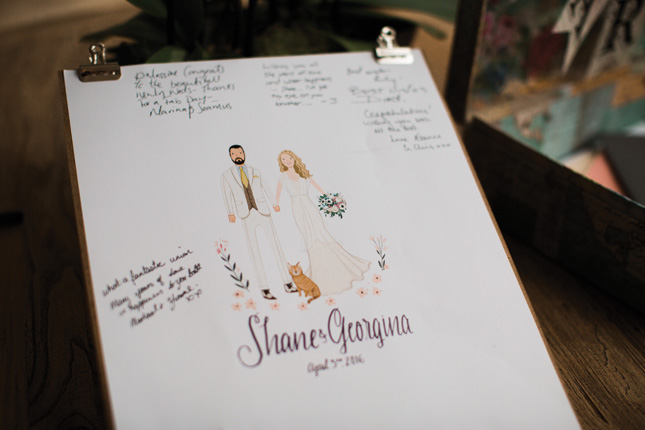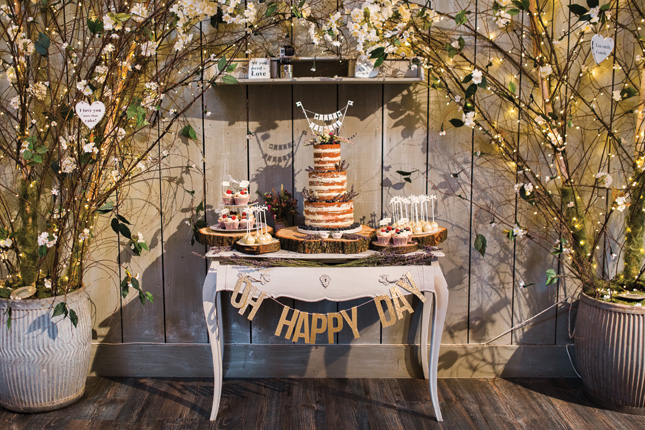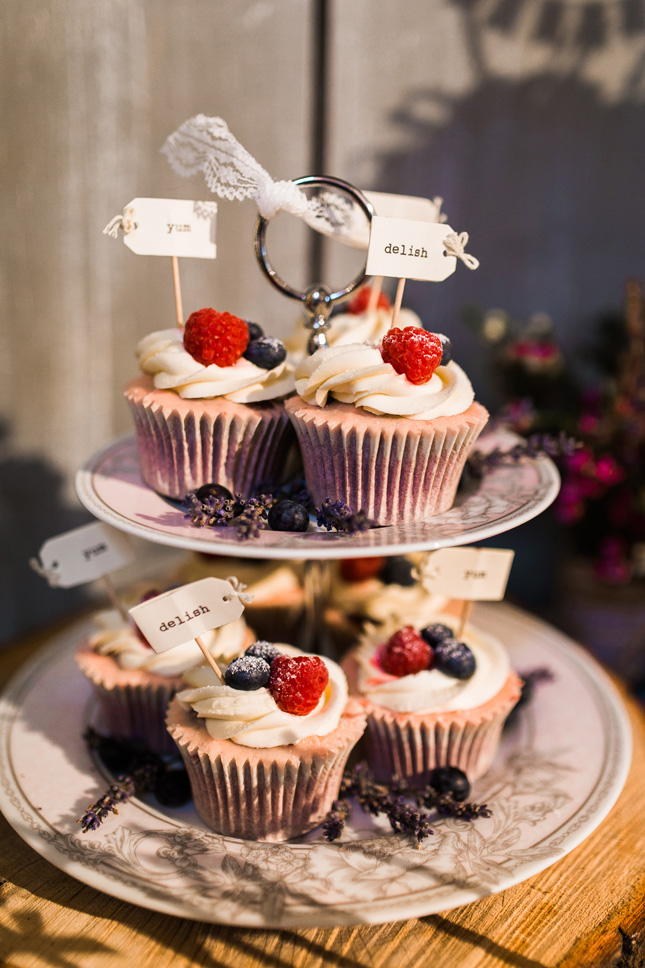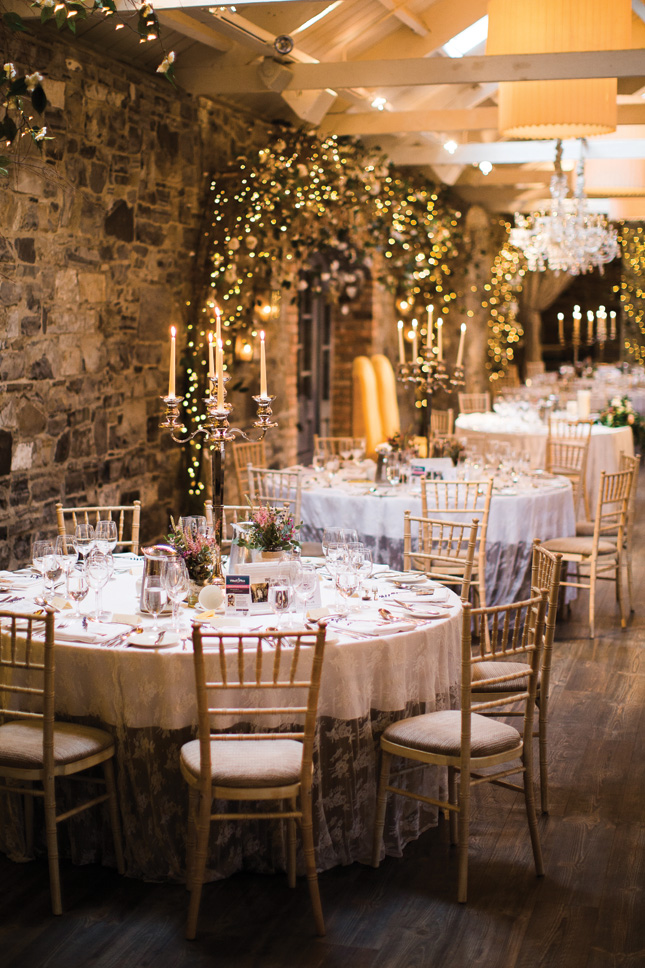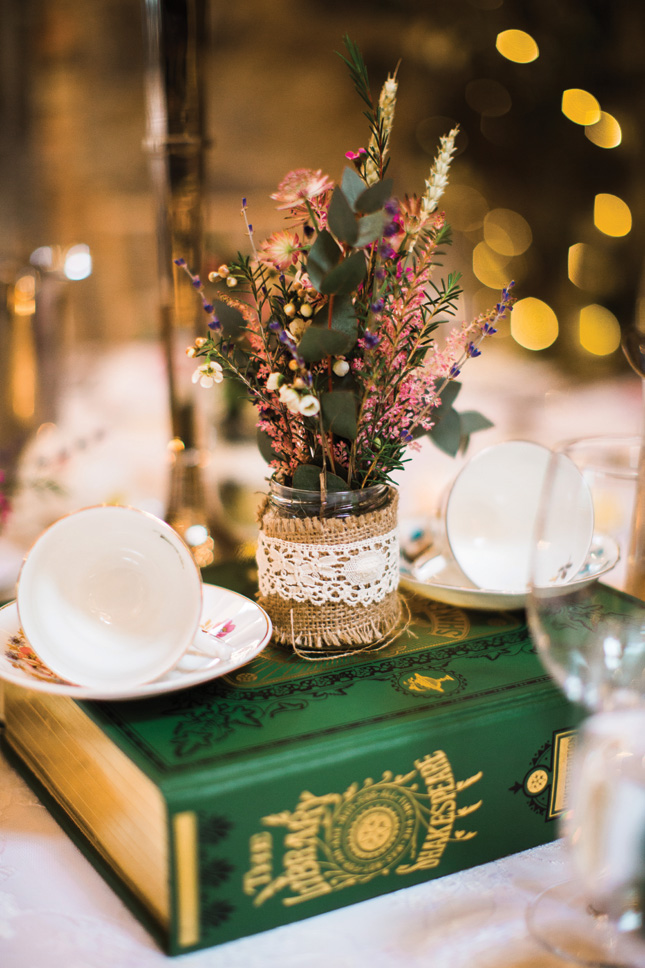 Their advice is to throw the rule book out the window. "If you want to do something, don't worry about what anyone thinks. Stick to your guns and make it the day that you both want to have."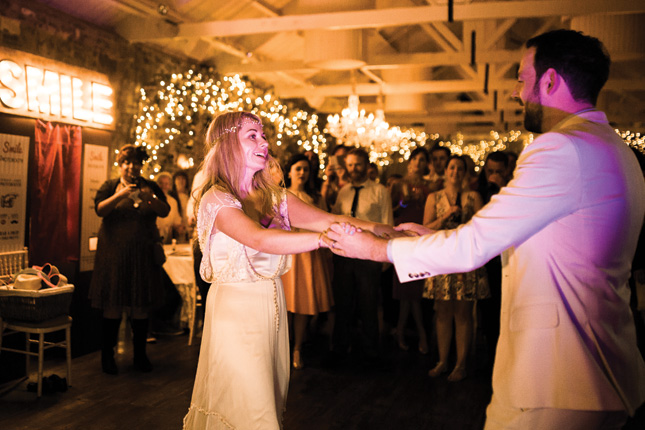 Recommended Suppliers 
Venue: Ballymagarvey Village