A Borris House wedding is always a good idea. Everything from the grandness of the house to the lush, green gardens is all to die for!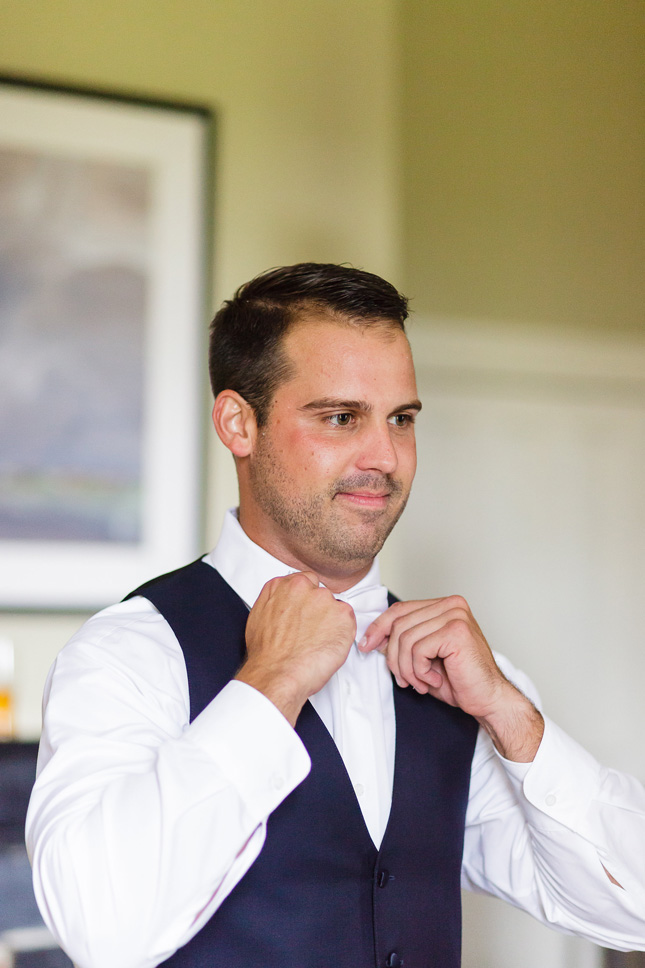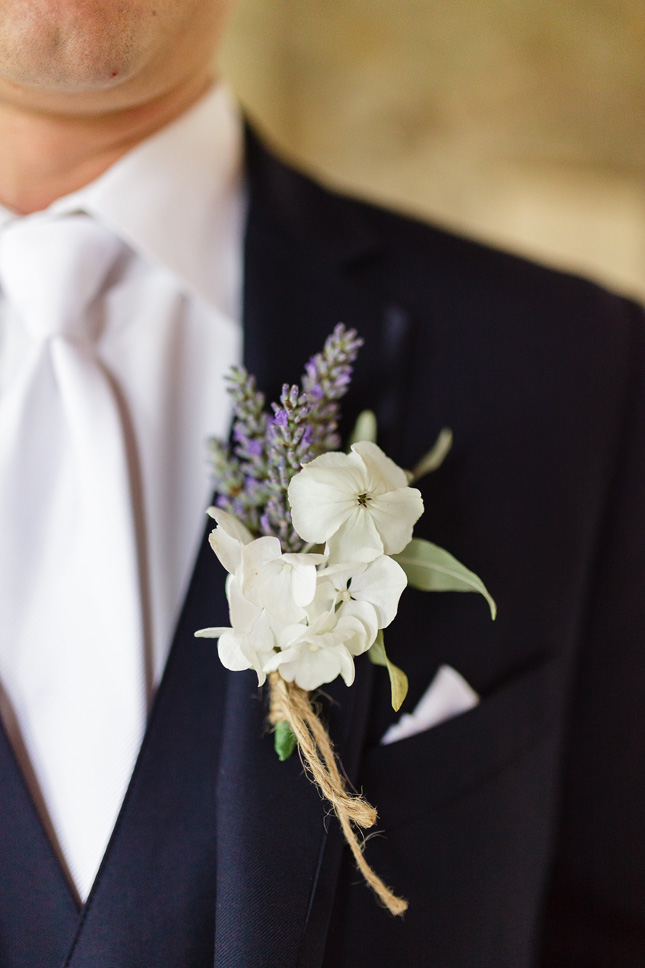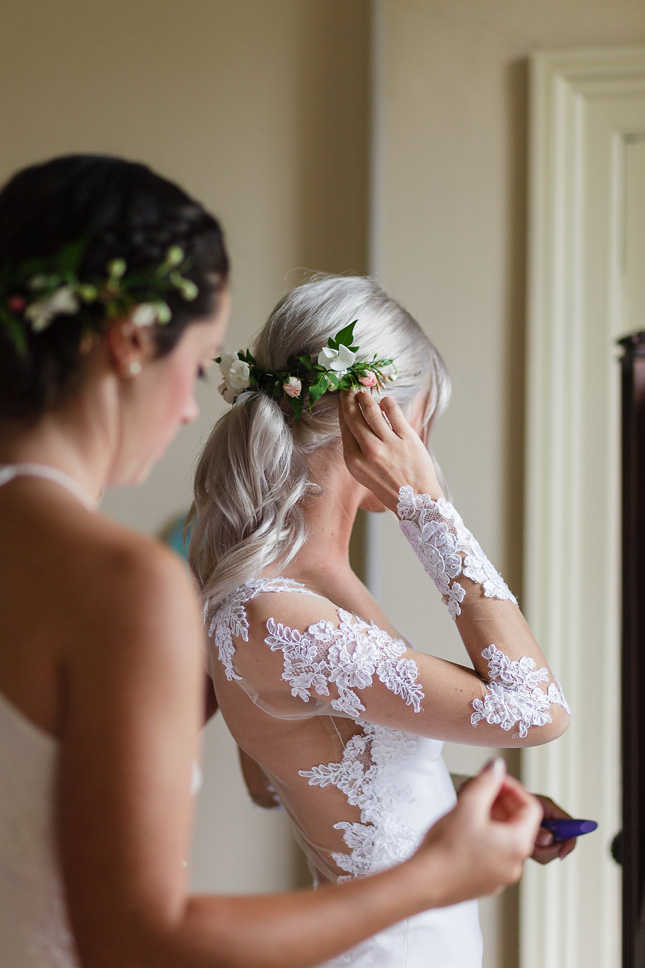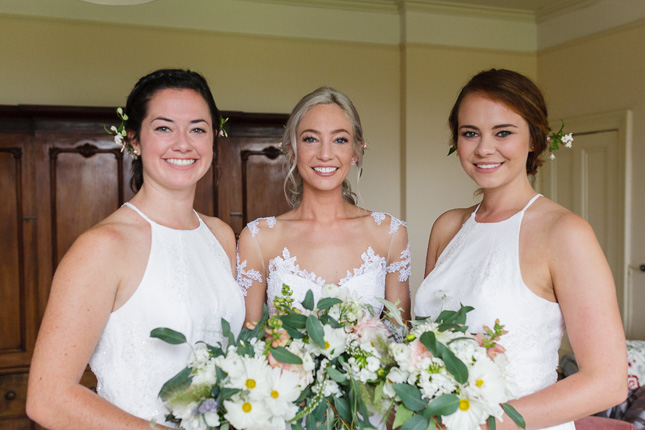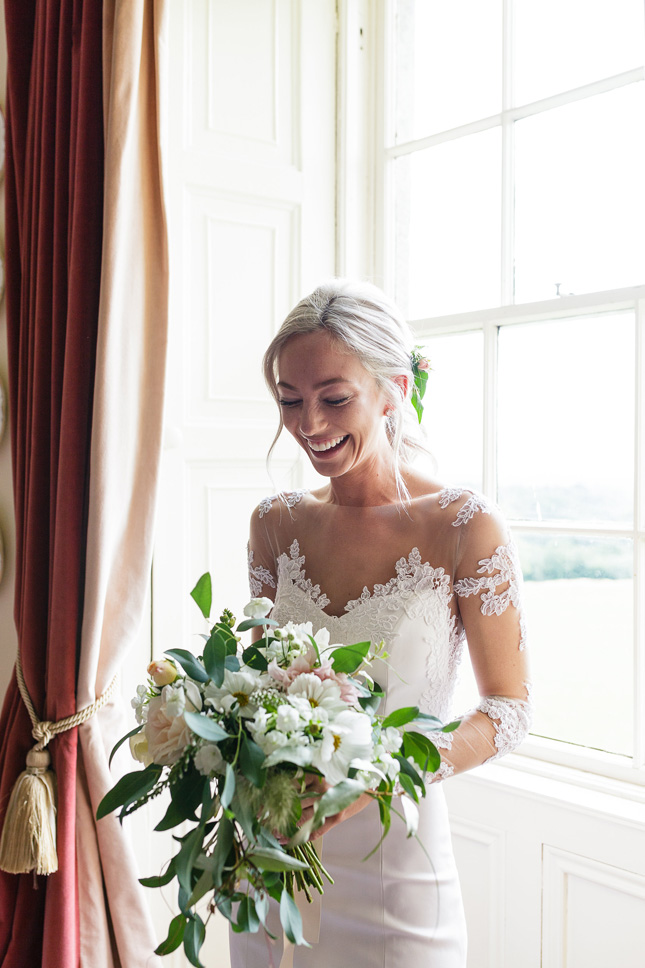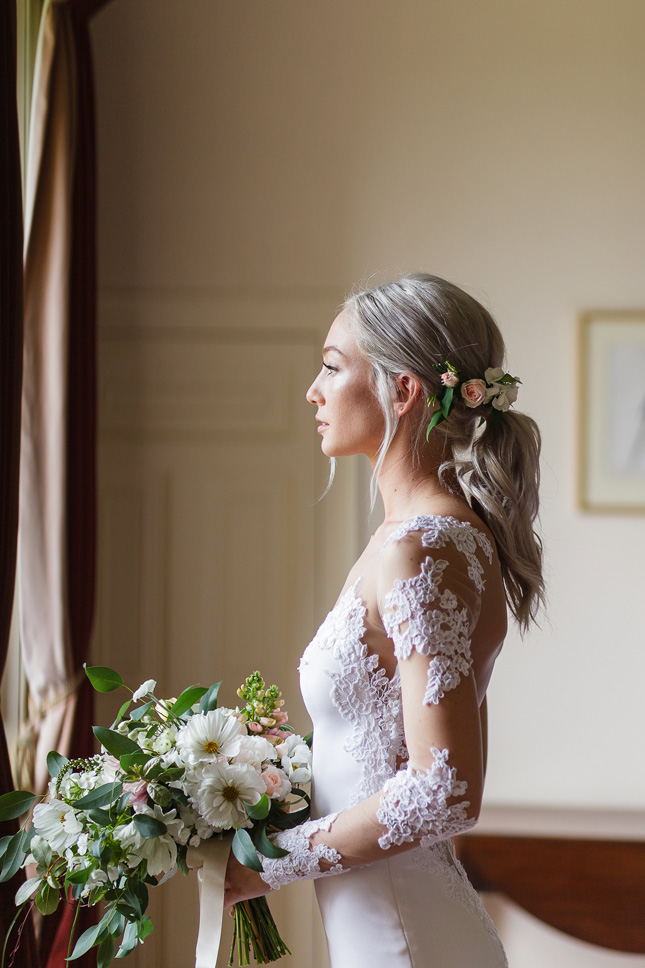 Hunter and Elizabeth's relationship was the product of some match-making at the hand of Elizabeth's sister and her husband. "We were both in their wedding party. He hardly noticed me, but I remember crushing so hard! A few years later, my sister invited us to a music festival and, this time, he was the one crushing. We got engaged two years later at Thanksgiving, under the Christmas tree, surrounded by our family."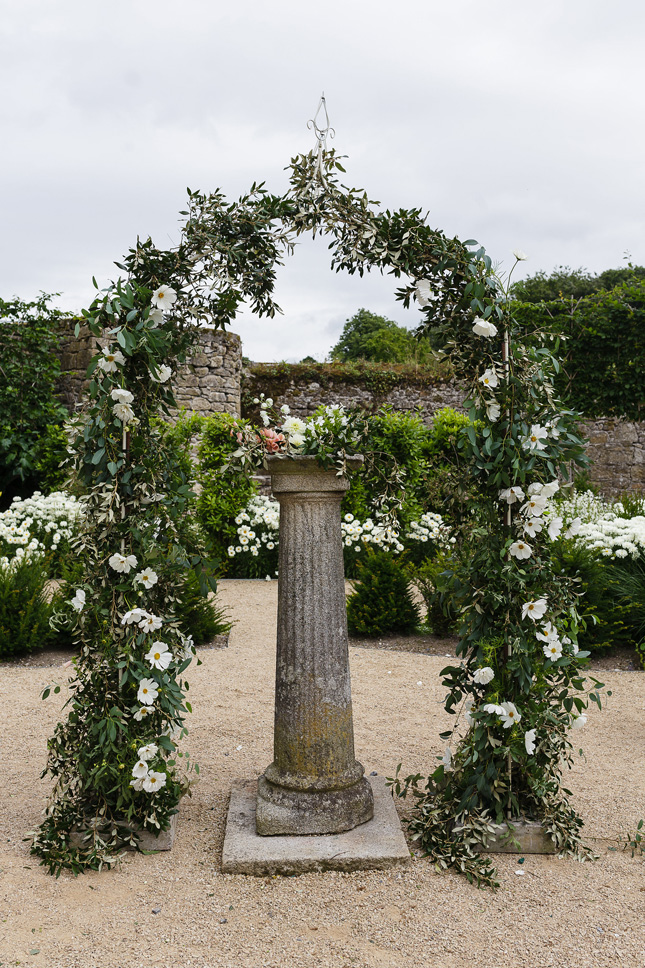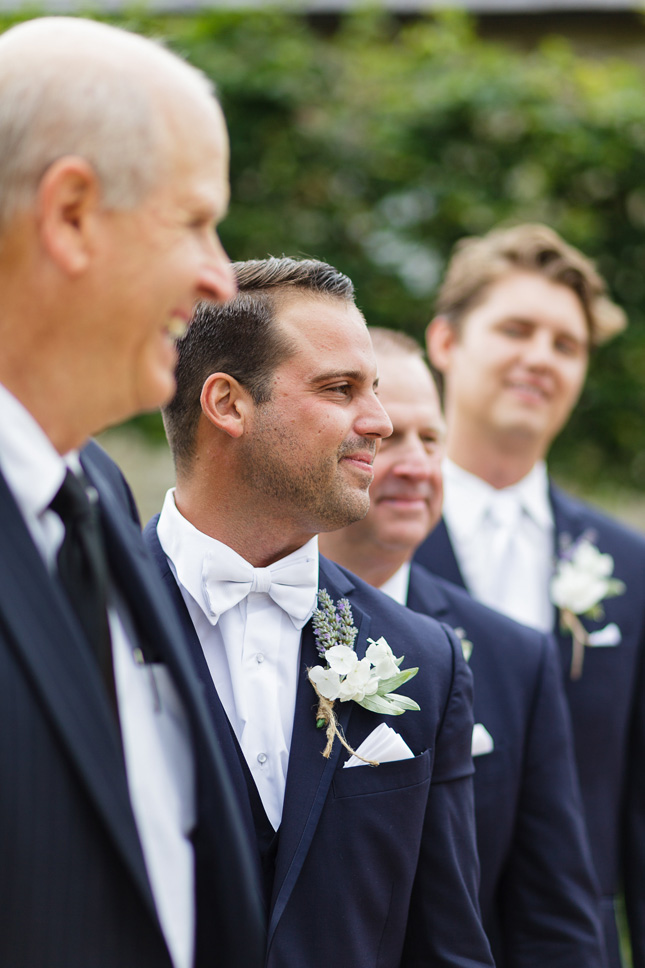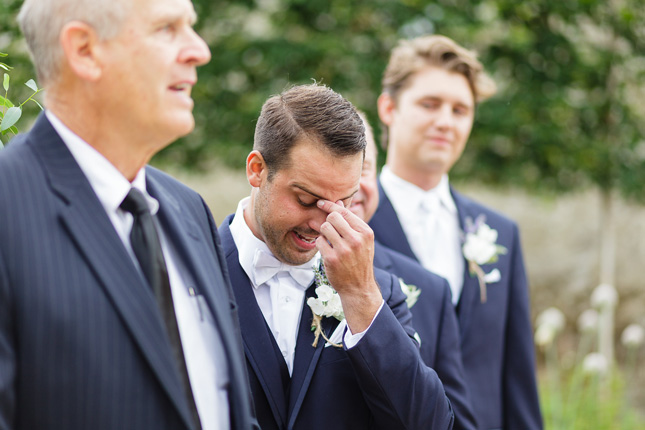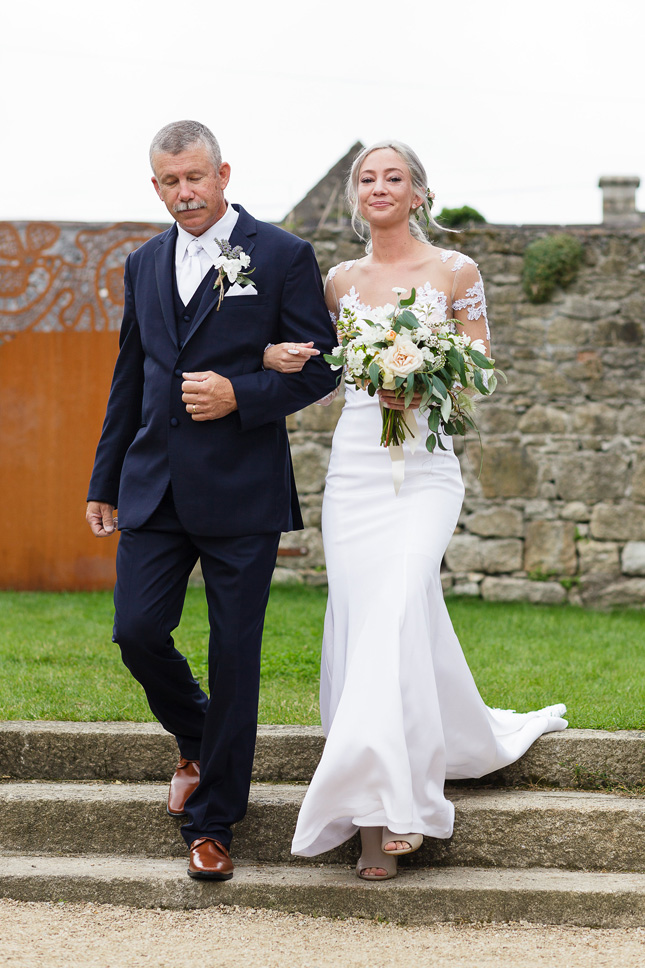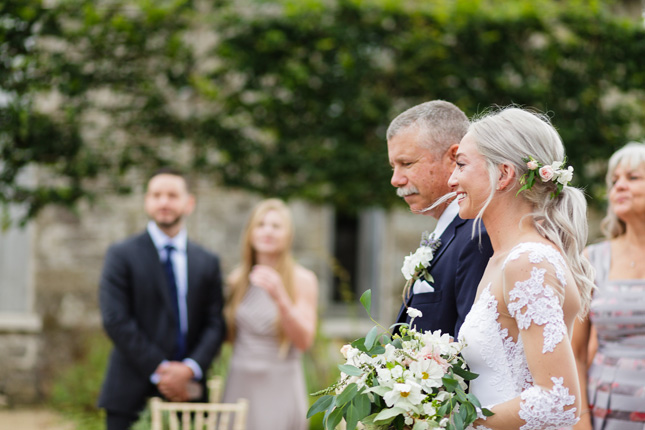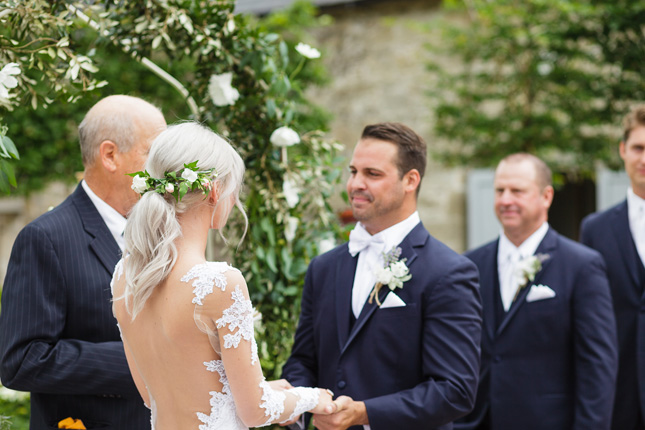 So why did the US couple decide on Ireland? "Hunter and I had both visited the Emerald Isle on separate occasions and bonded when sharing our travel experience. The wedding was held at Borris House, a historical Irish home to the Kavanaghs, High Kings of Leinster. We had a jolt of spontaneity when we arrived and decided to move our ceremony outside into the Lace Garden filled with all varieties of white flowers."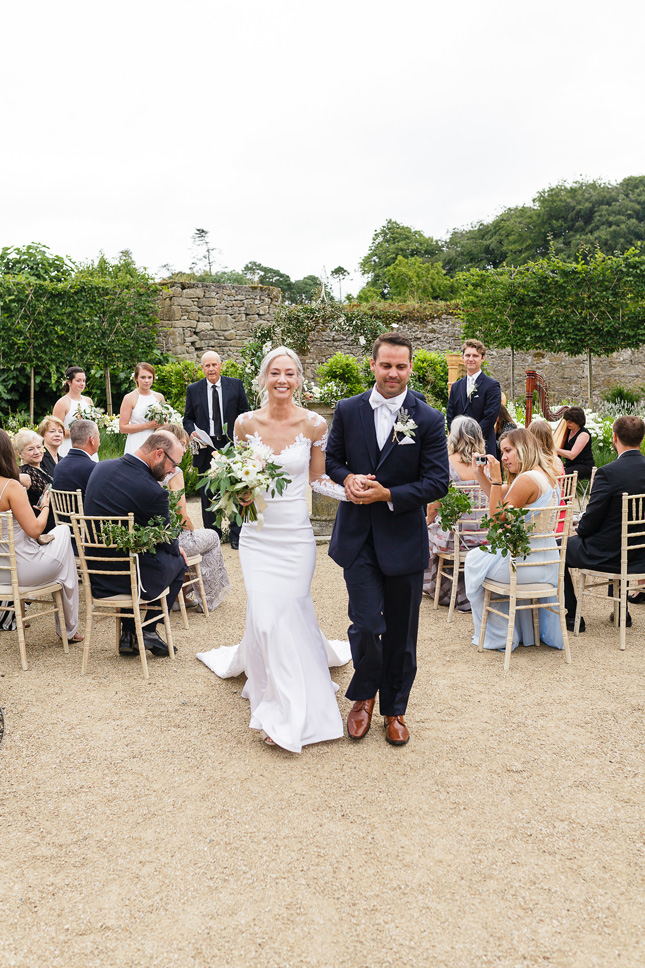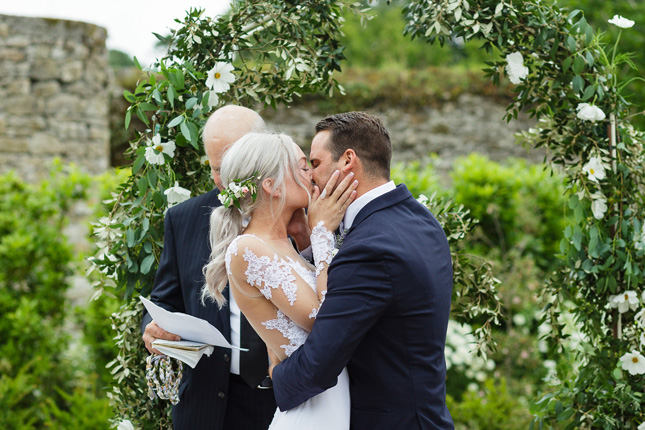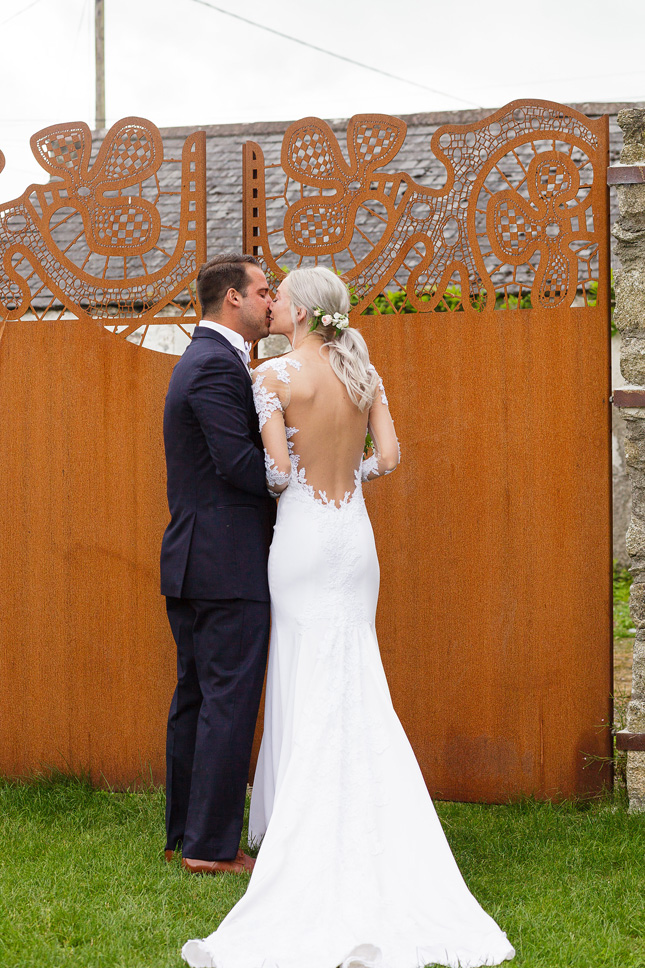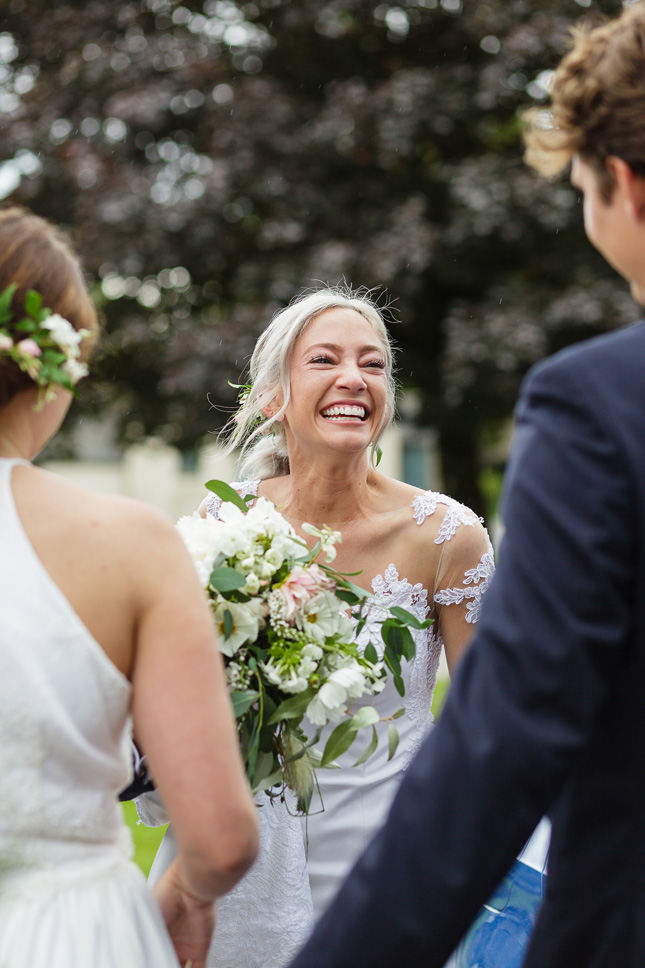 Elizabeth speaks honestly about the challenges planning their beautiful wedding brought with it. "Planning a wedding in Ireland, while I was finishing up school in Texas, proved to be a challenge. I was overjoyed when I came across the lovely House of Hannah. Lindsay, the owner, worked with me to create the perfect wedding. It was hard to coordinate with the time difference but we made it work and I could not have been happier. It was hard to get all our loved ones over to Ireland too. We had intended it to be a small wedding, but it was sad not to have some family members there for our special day."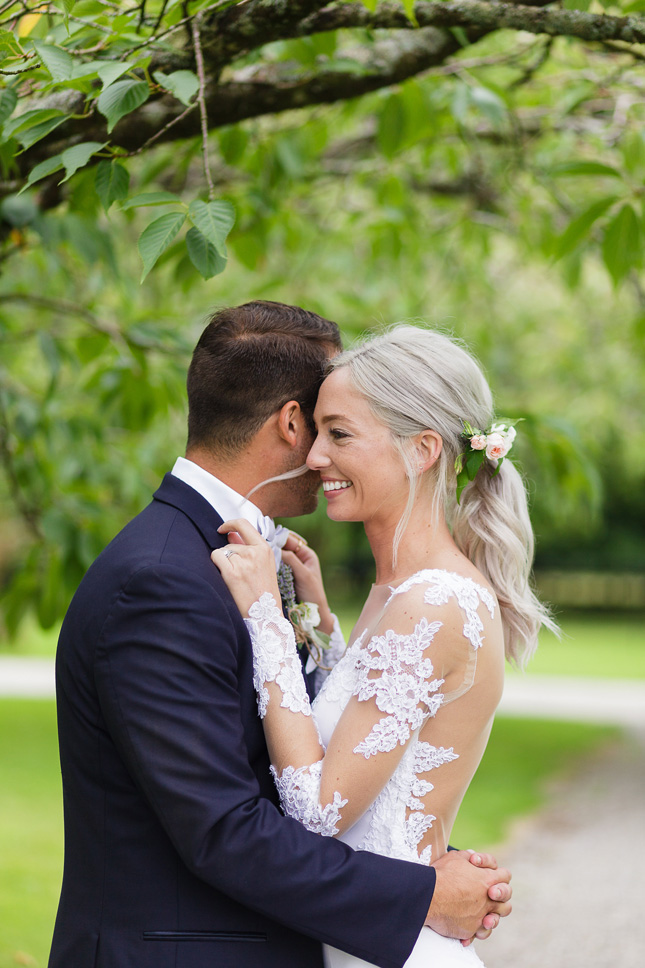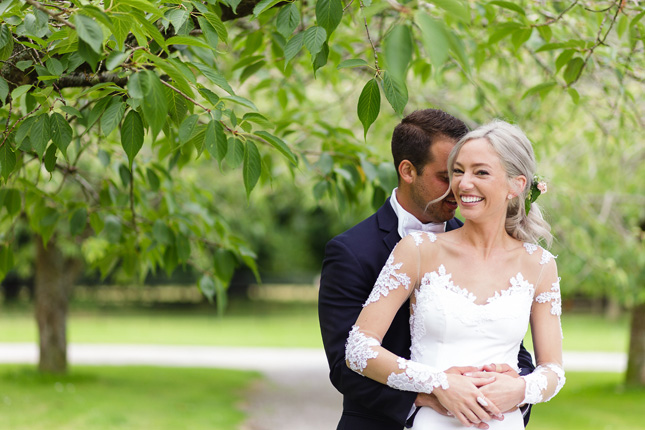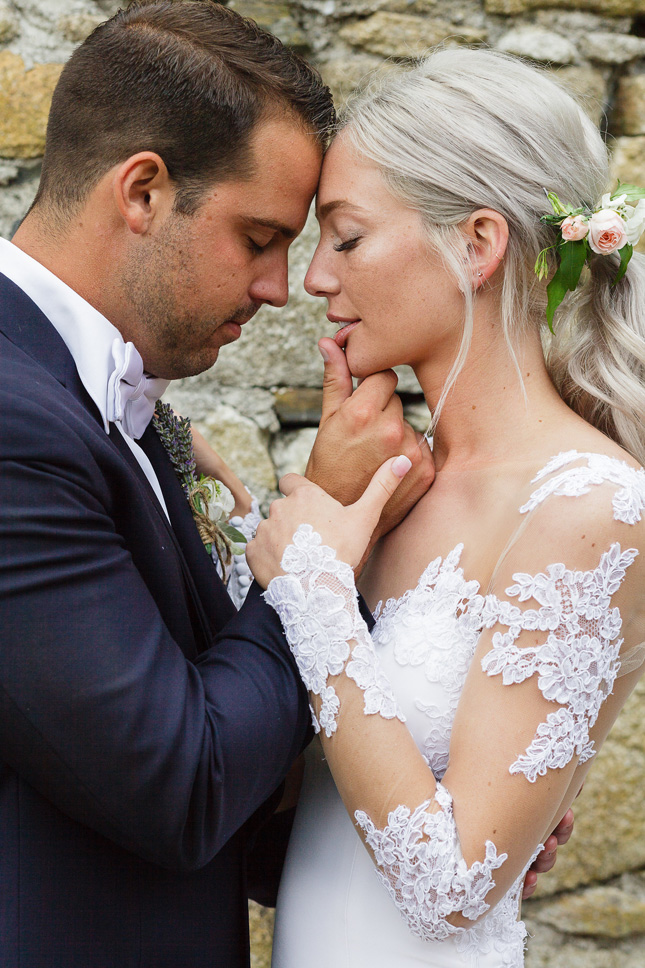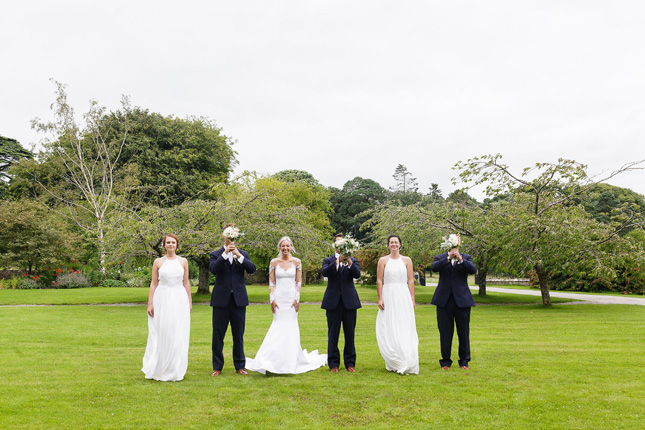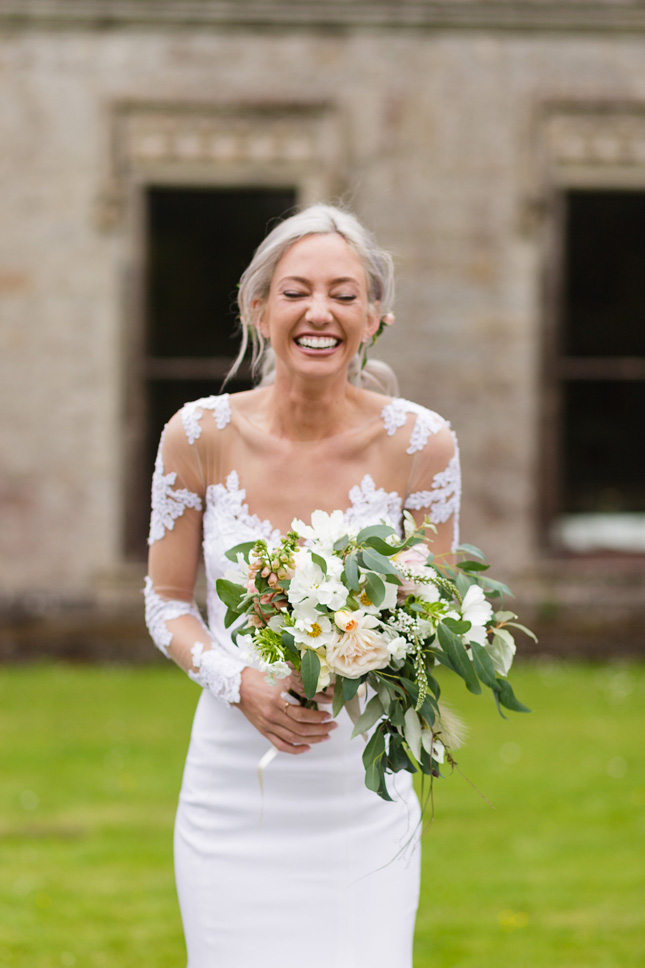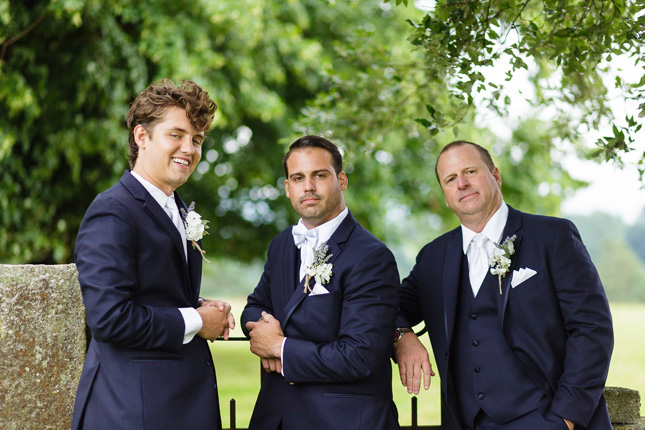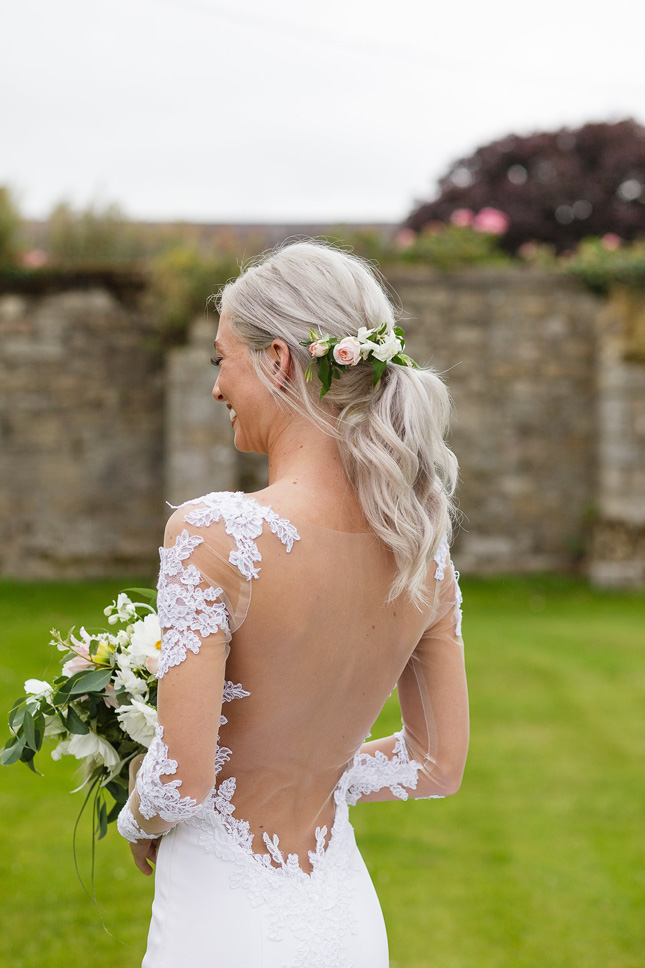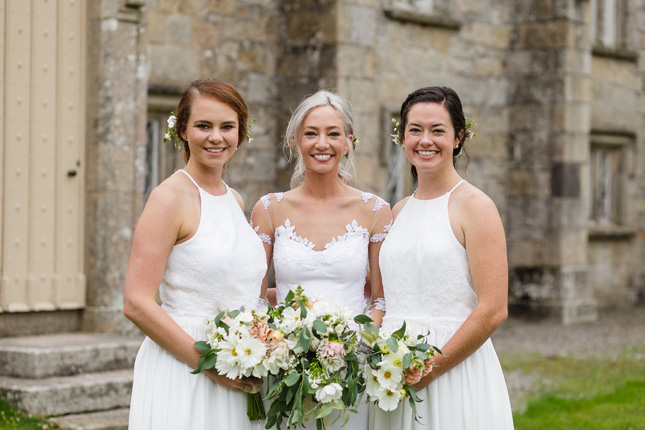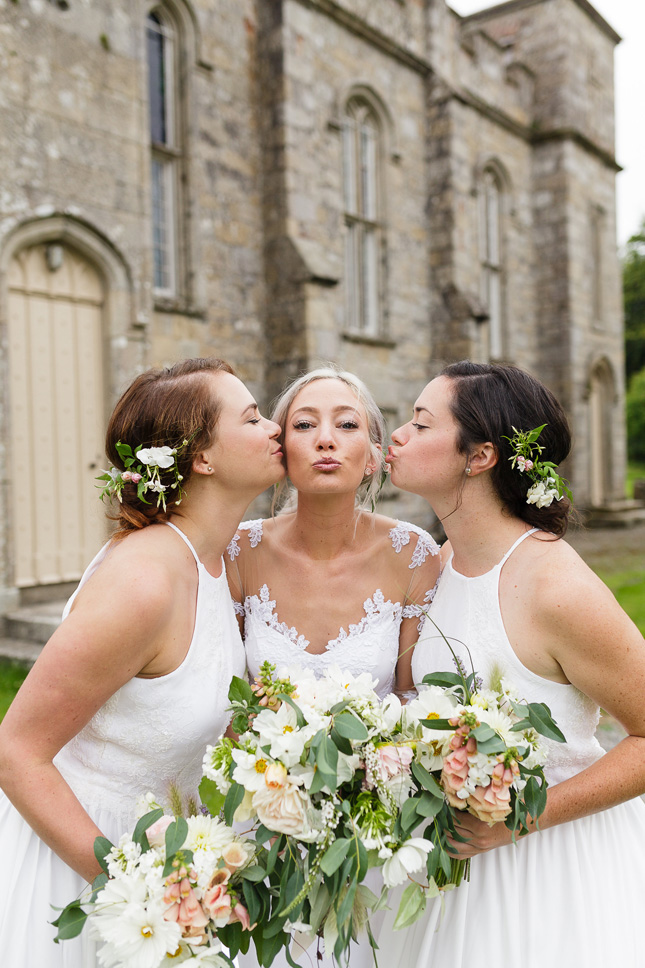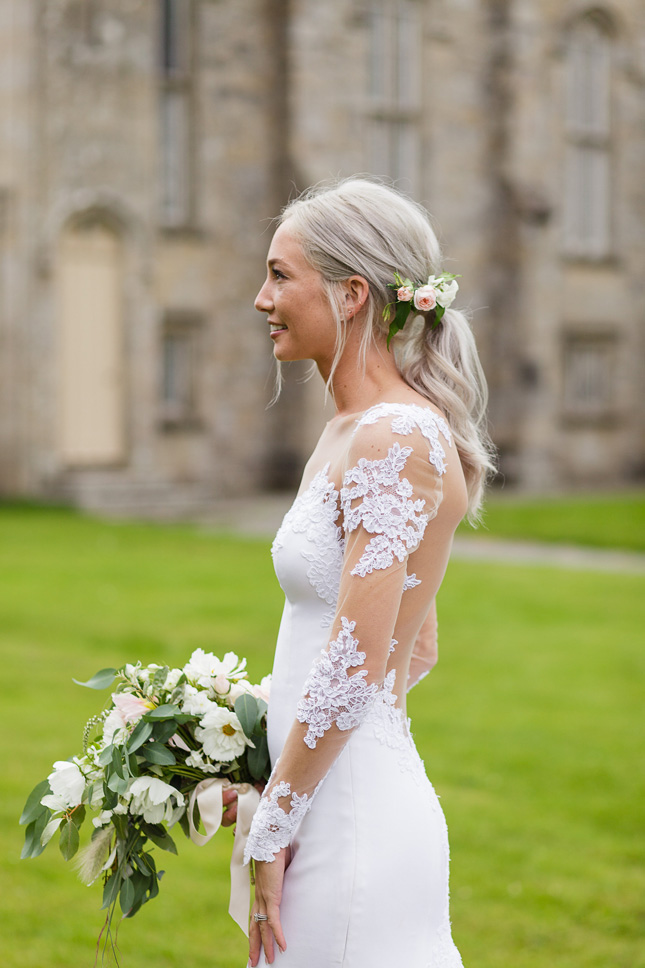 Talented Elizabeth designed her own stunning wedding gown as well as her bridesmaids outfits. "I was graduating fashion design, working as a designer's assistant and finishing up my senior collection, but this didn't stop me from making my wedding dress! I repurposed French Alençon lace from my mother's wedding dress and hand tacked it to my gown. For the reception, I wore a tulle skirt over a jumper for a dinner-to-dance floor look."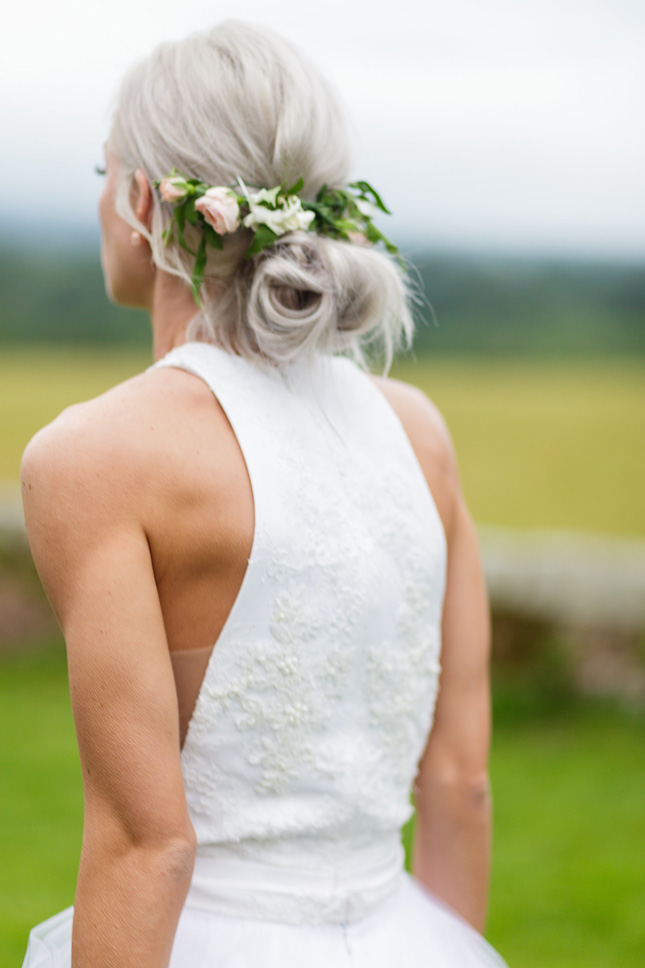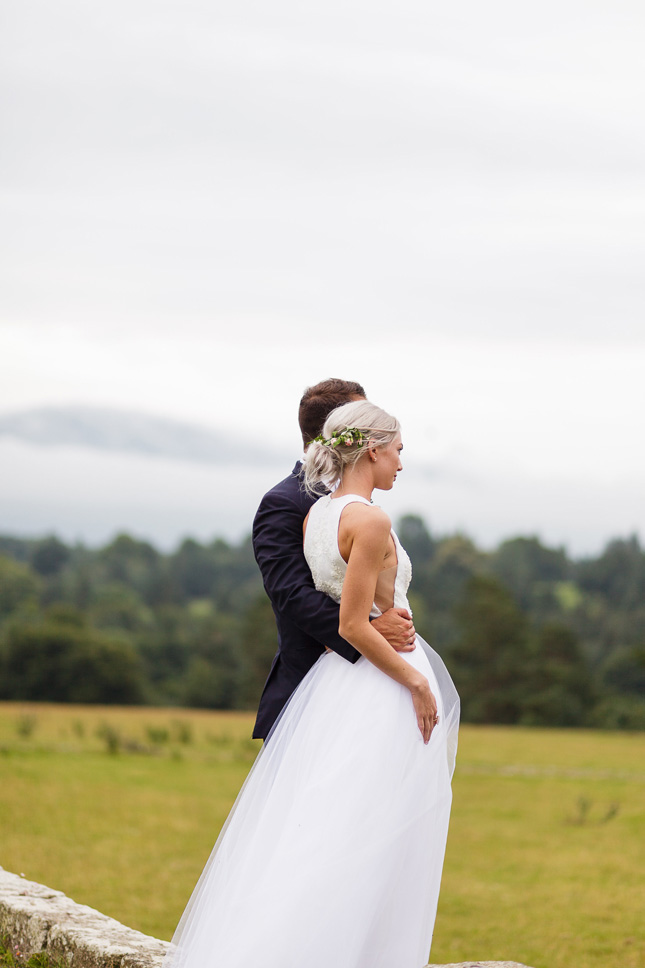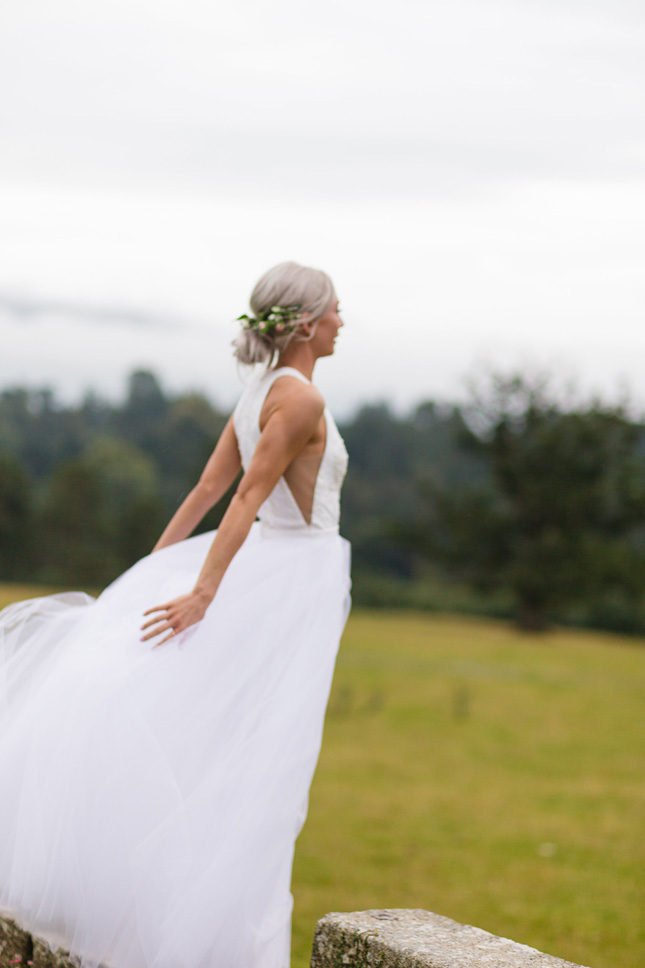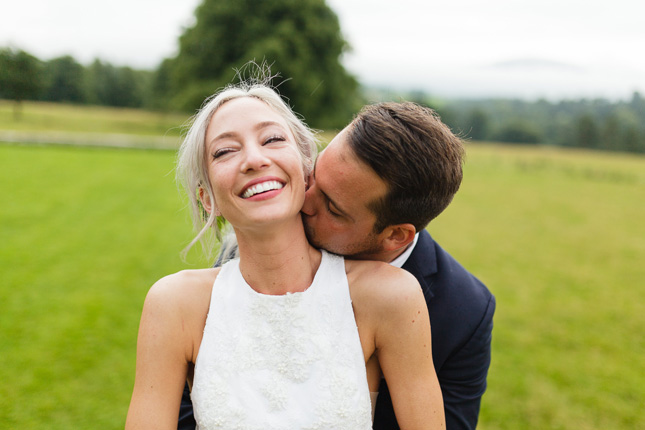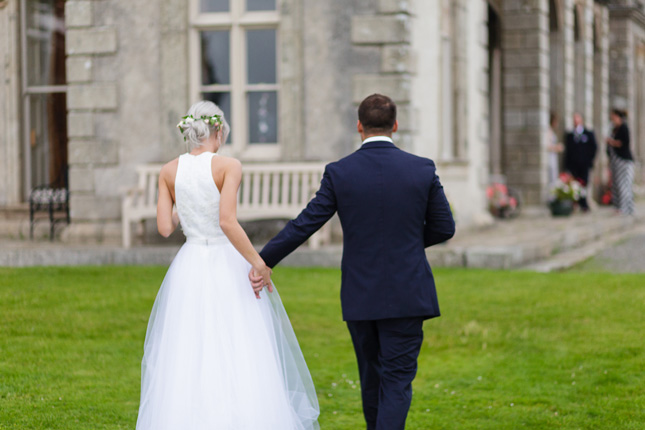 The couple included plenty of Irish tradition in their day. "The ceremony was conducted by my uncle who 'tied the knot' in the tradition of hand-fasting. As he was reading the Irish Blessing at the end of the ceremony and the words "may the rain fall softly upon your fields" were spoken, a very light rain began to fall. While toasting, my aunt explained the Irish toast Slainte, but my mother-in-law thought she said cilantro (the green herb) so the rest of the trip and even a year later we are still toasting "Cilantro!"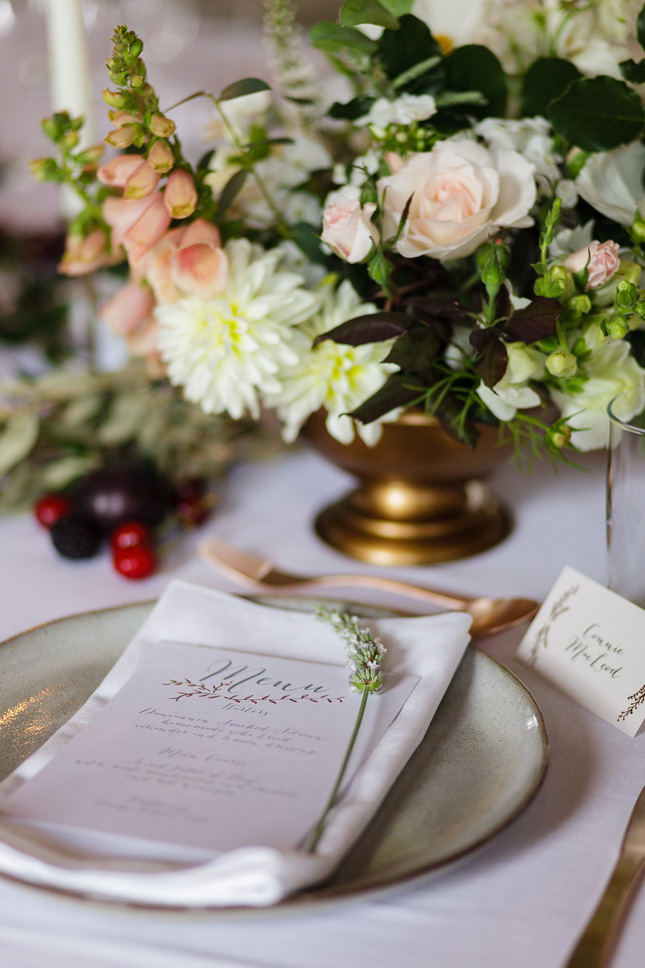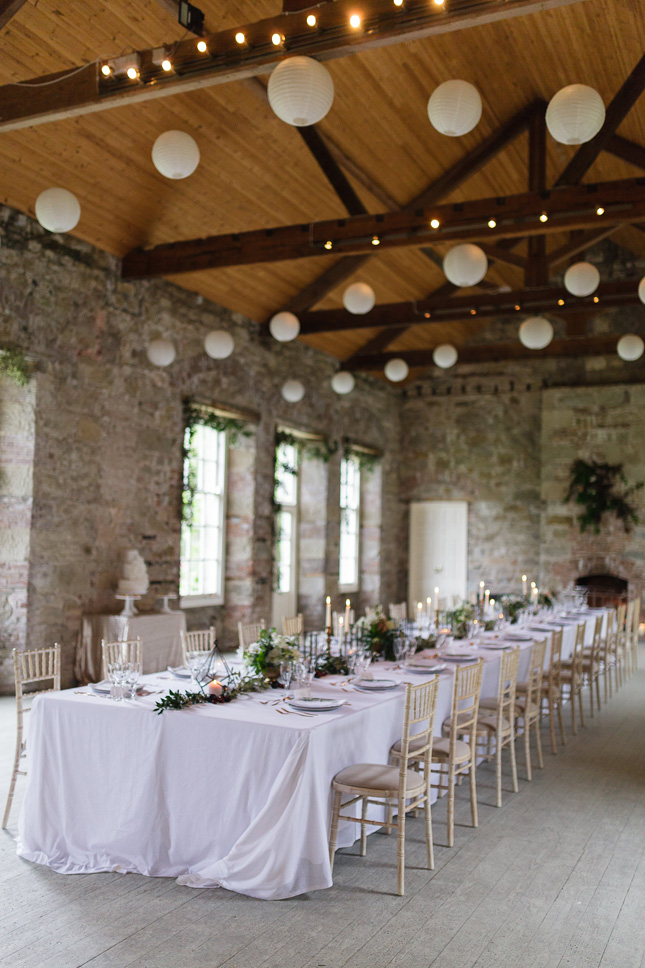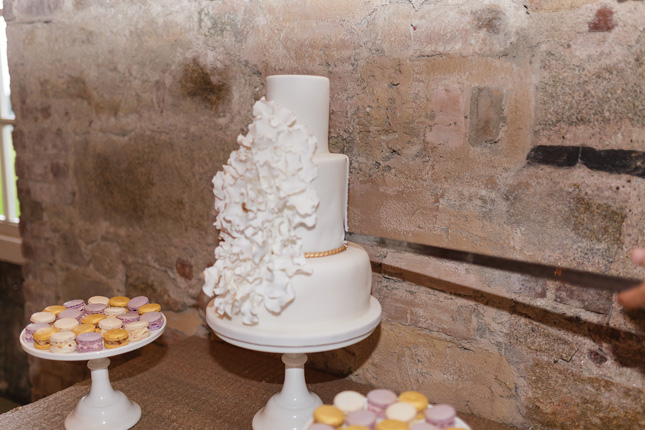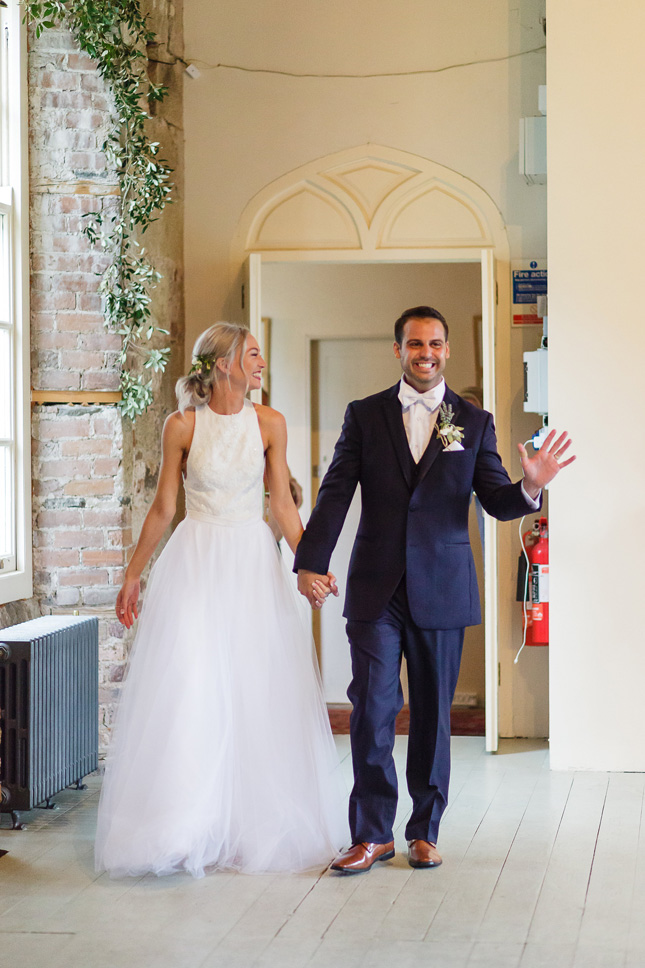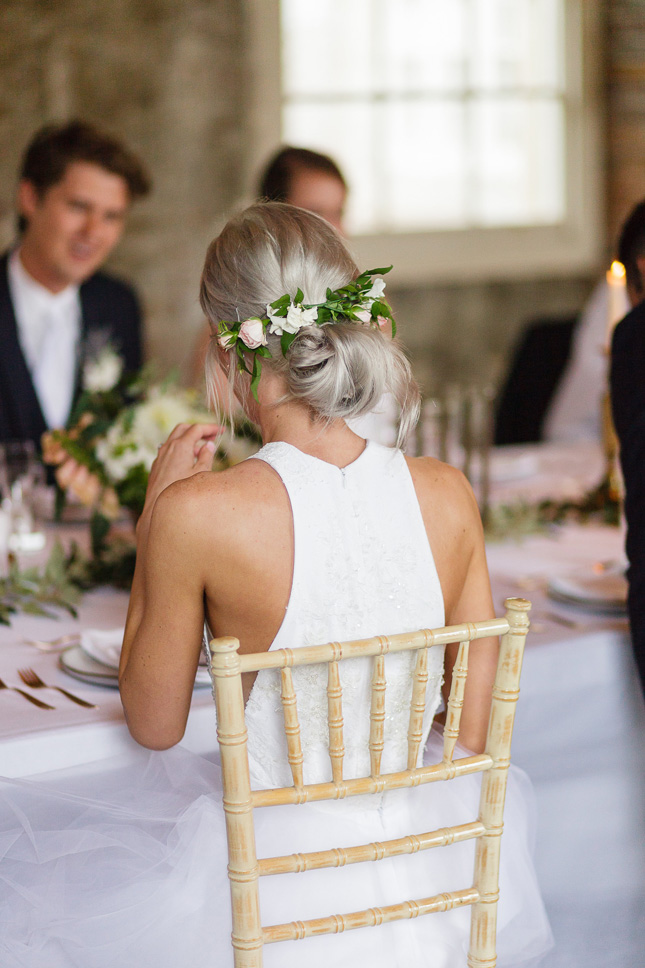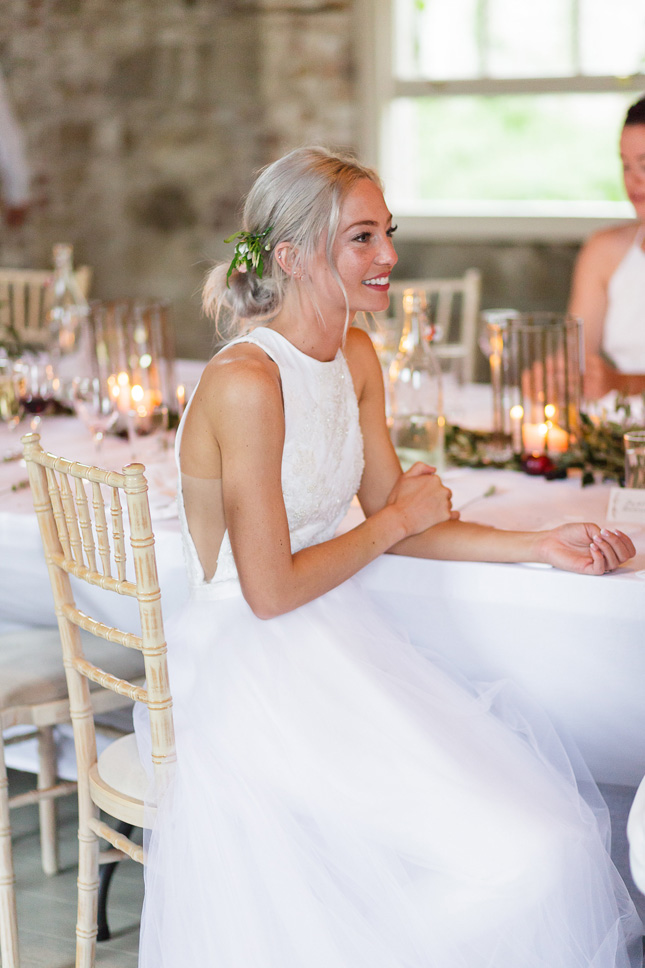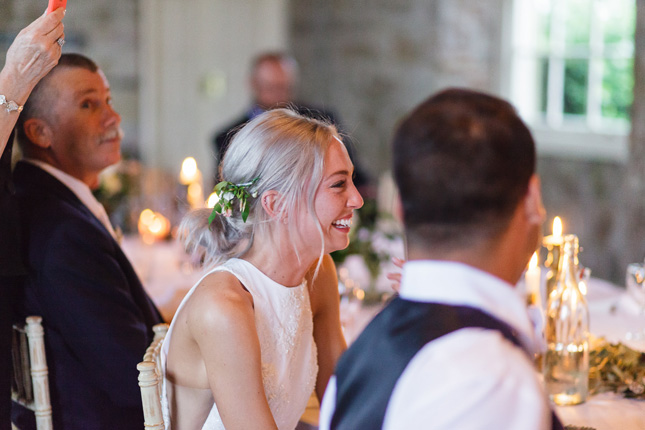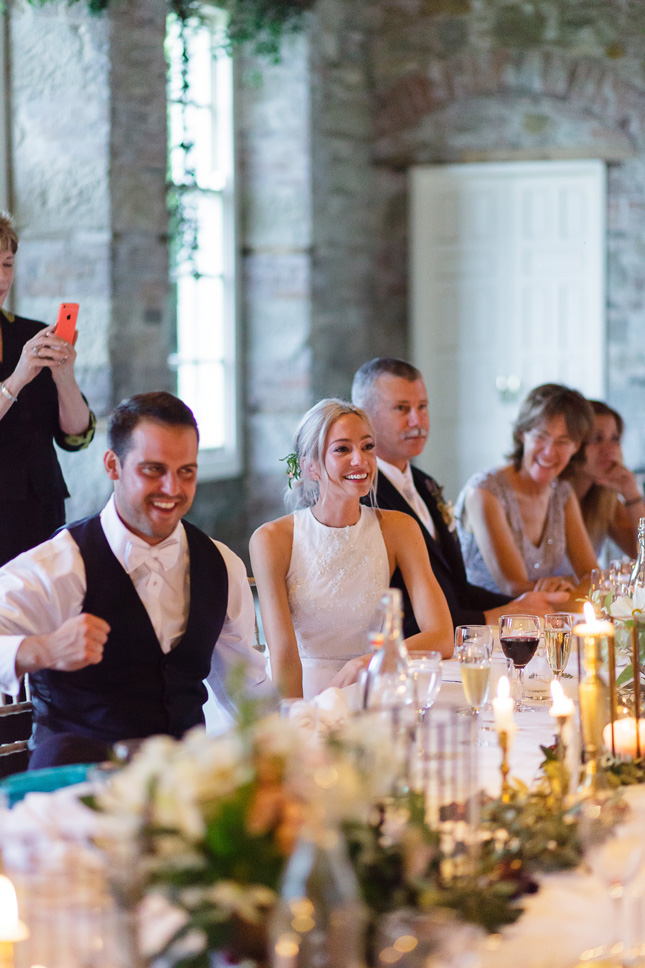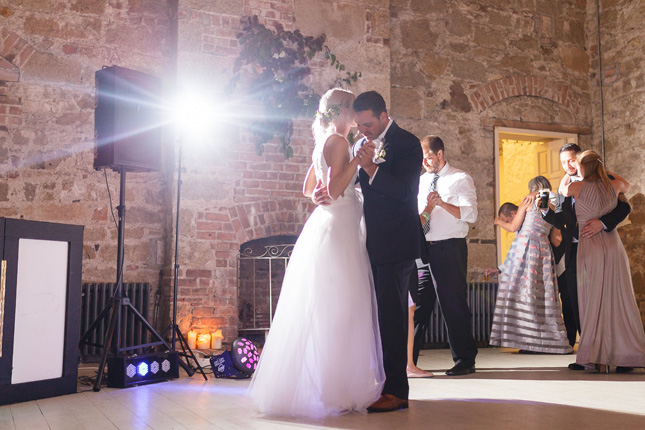 The couple danced the night away until the early hours. "If you think 30 people isn't enough to fill a dance floor, you haven't met my family! We danced to every oldie and classic love song imaginable. I spun out of my ball gown tulle skirt to Beyonce's 'Crazy in Love' to reveal my party jumpsuit. My mother debuted an alien mask on the dance floor that she wore and scared Hunter with on the day he asked my parent's permission to marry me." …Sounds like our kind of party!