A Hawaiian themed wedding was a no-brainer for Hawaiian native, Mariah, and her new hubby Mike. The chose the beautiful surrounds of Durhamstown Castle in Co. Meath for their 'aloha' to married life.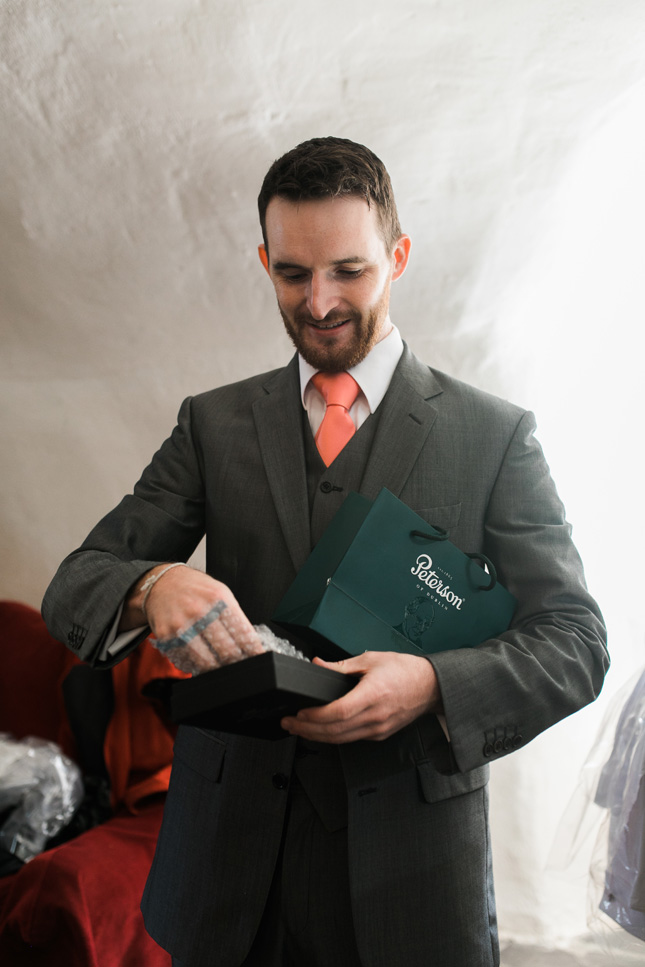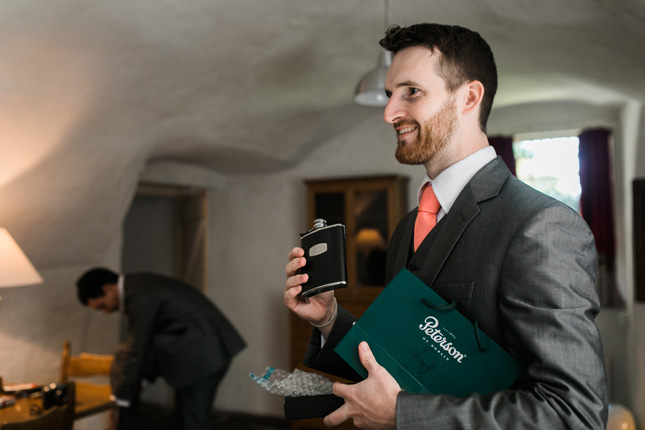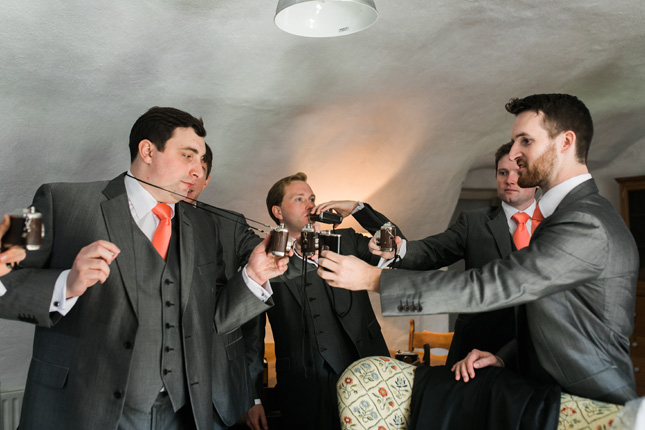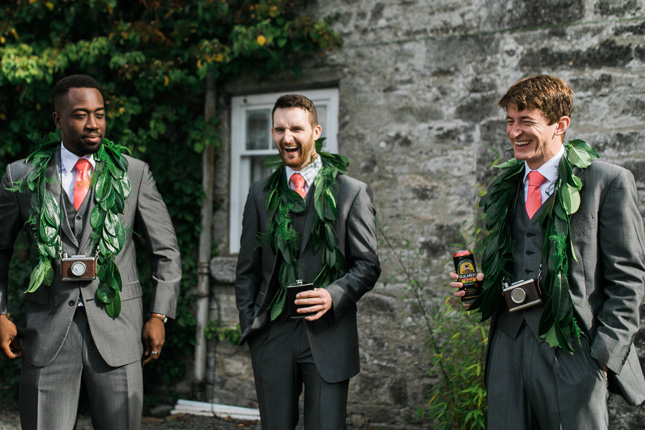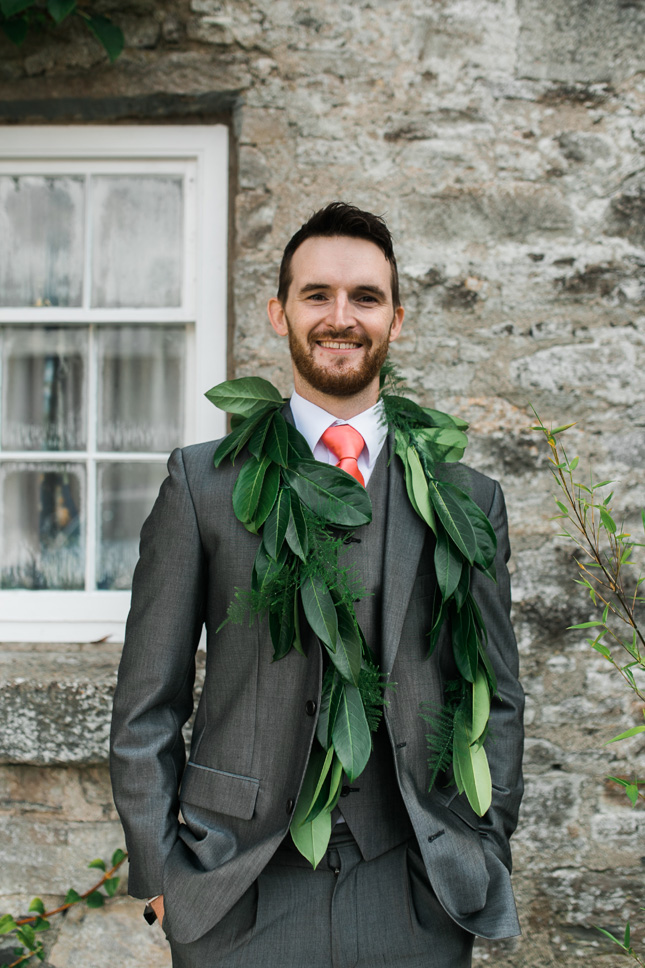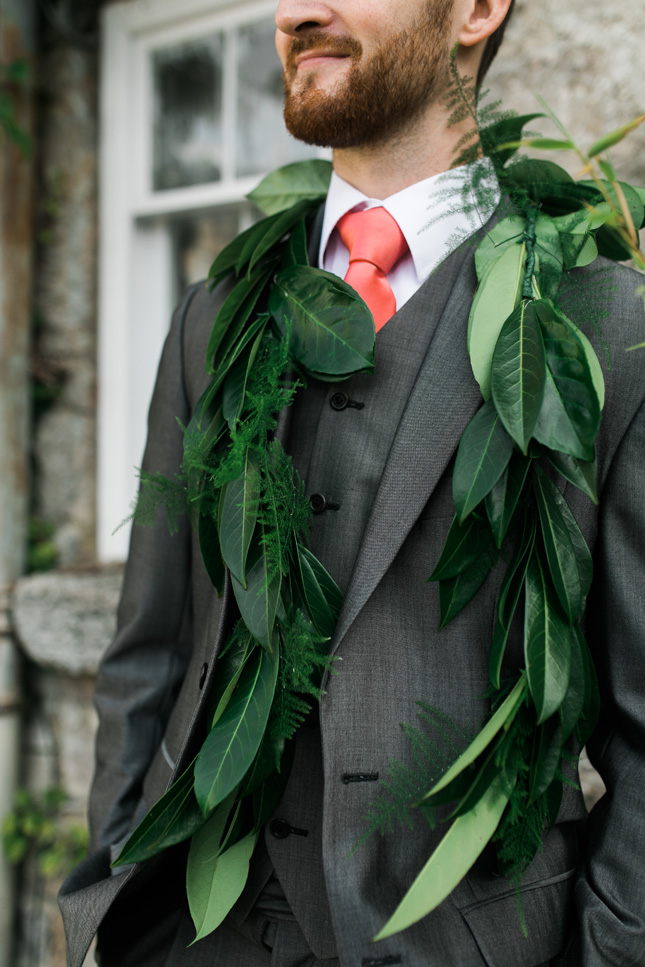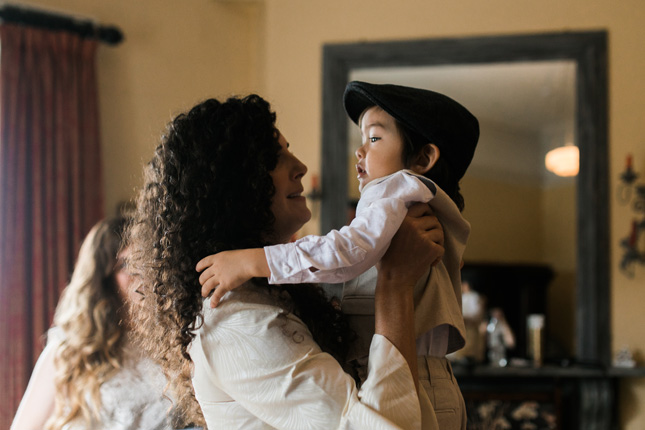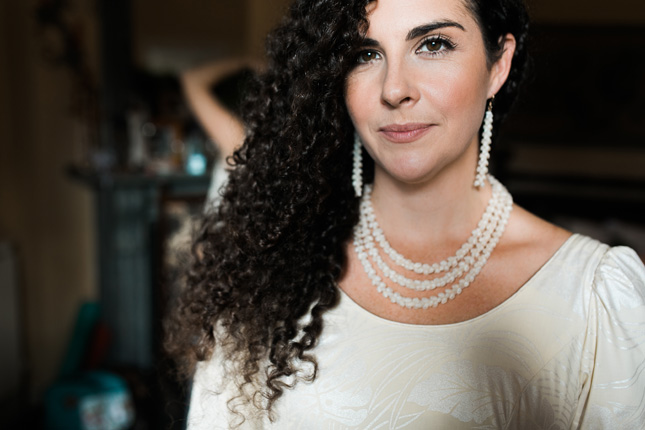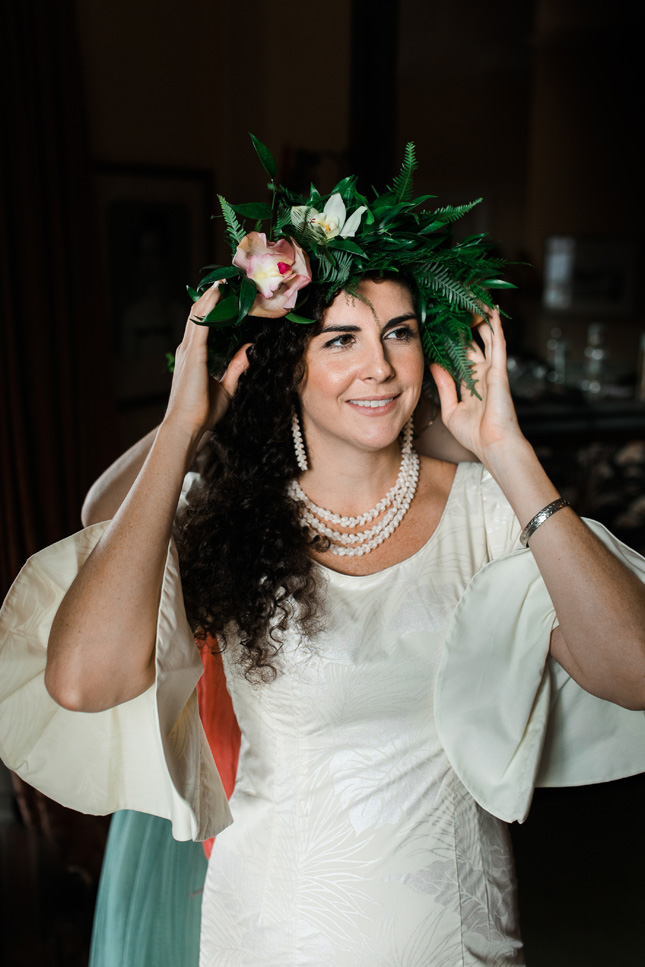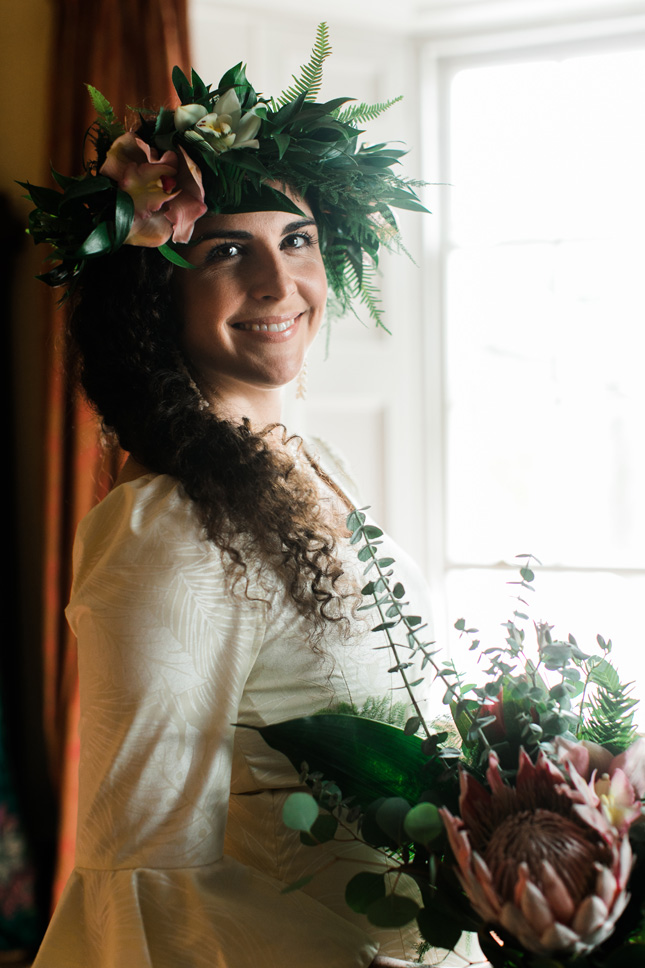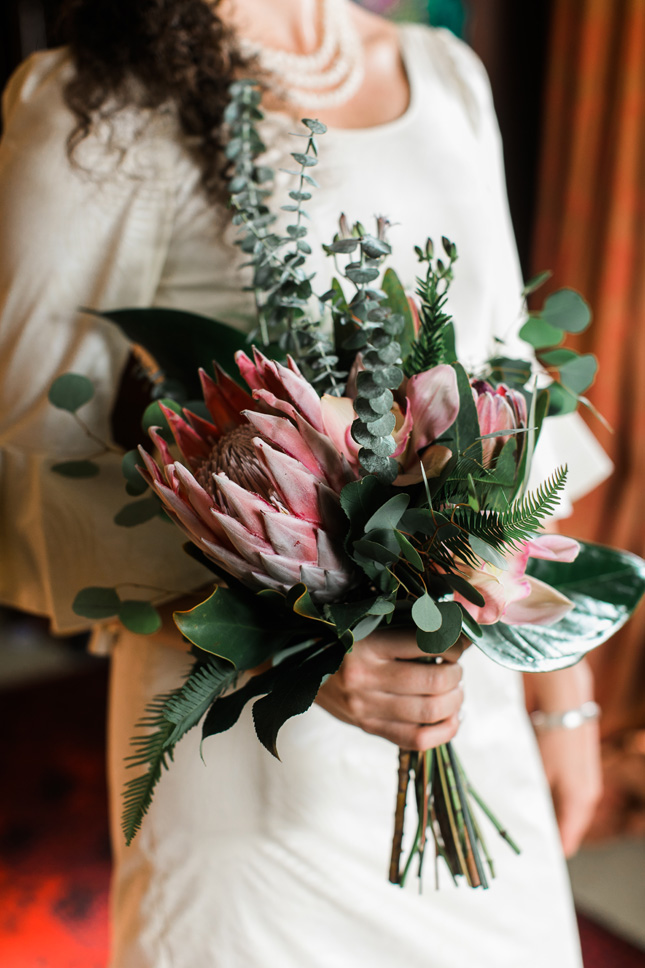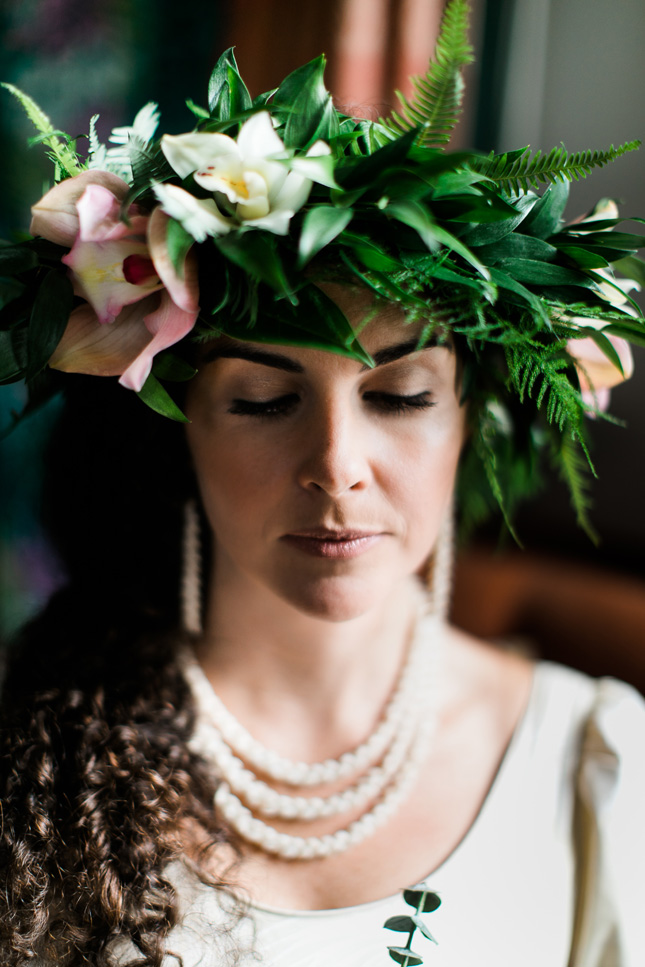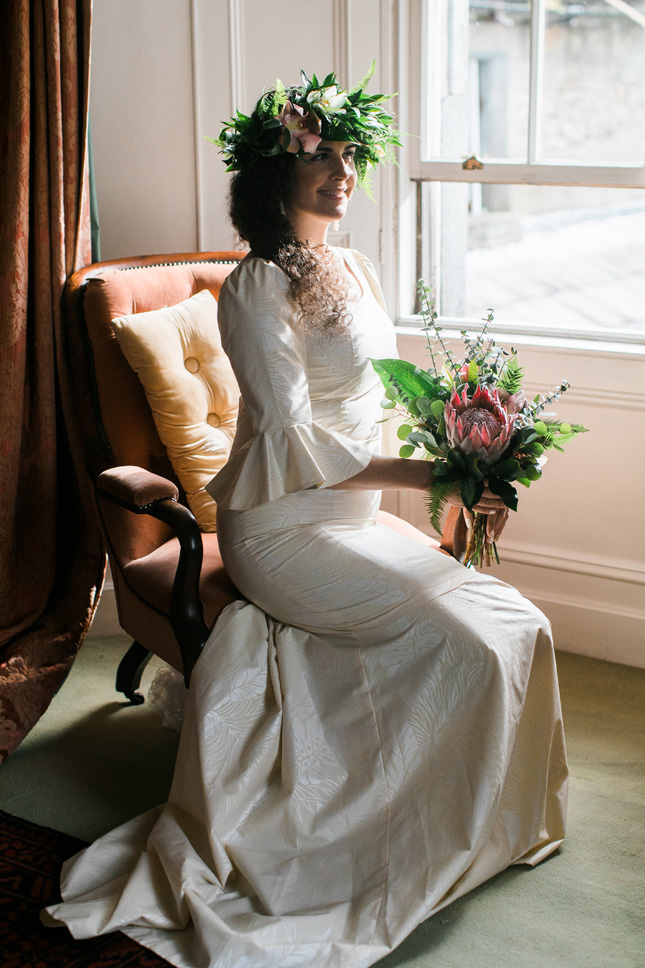 Mariah and Mike met while attending Trinity College Dublin. "A competitive spirit and a love of water brought us together, on the water polo team," laughs Mariah. As time went on, the couple moved to the sunny shores of Hawaii (Mariah's hometown).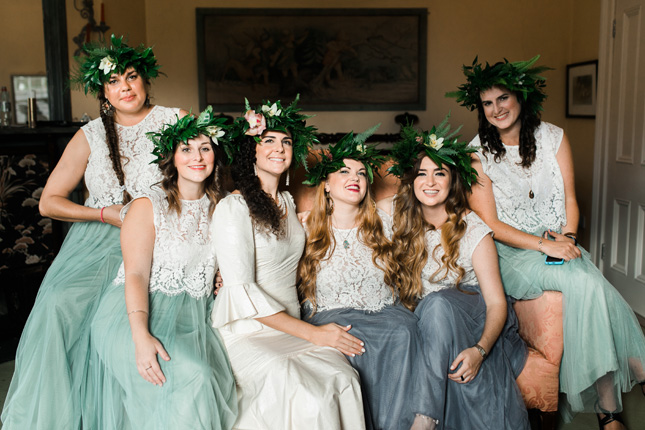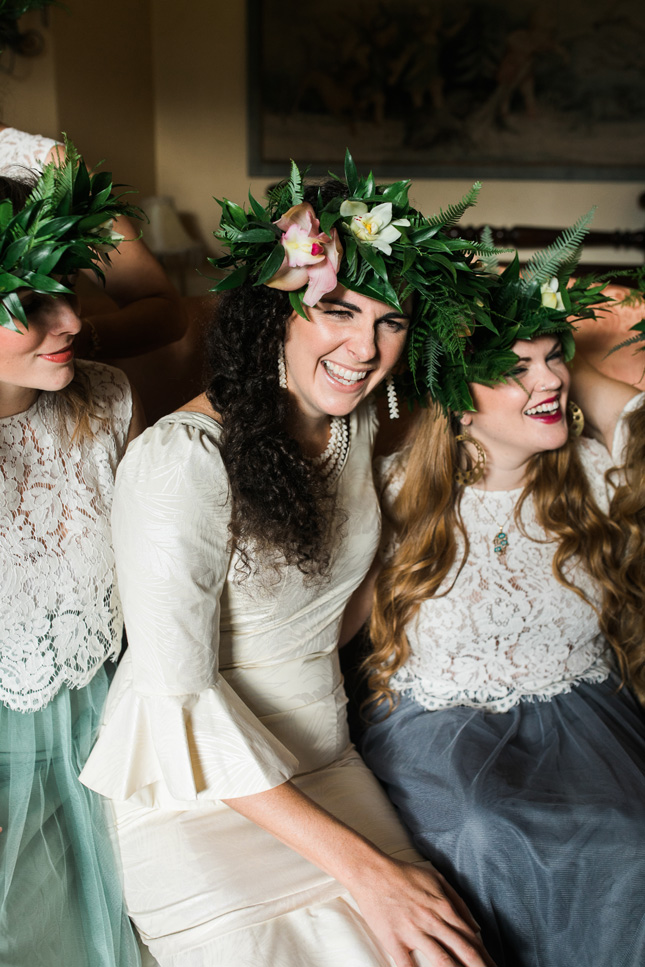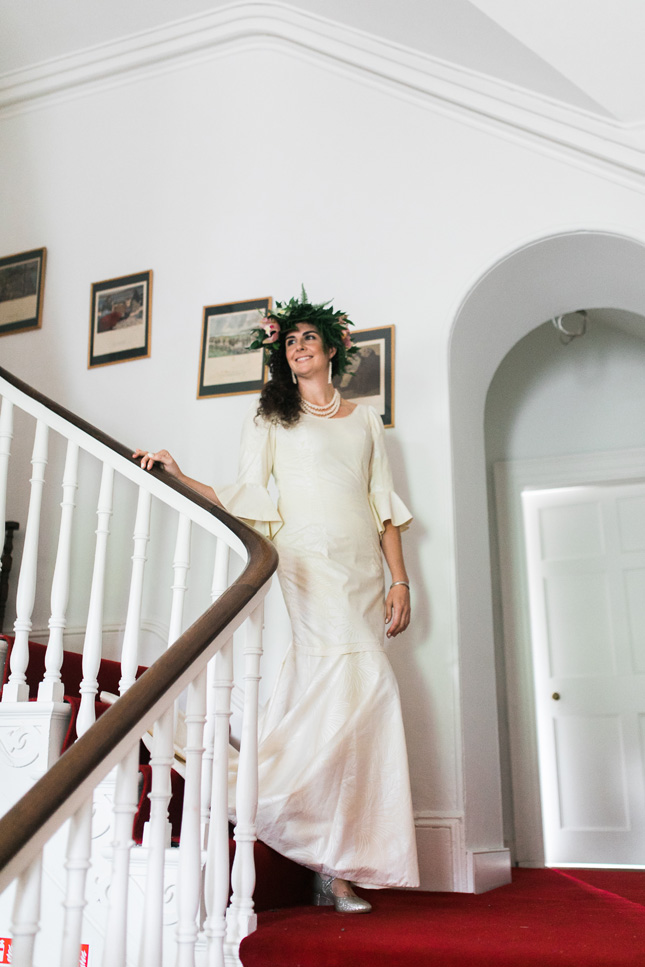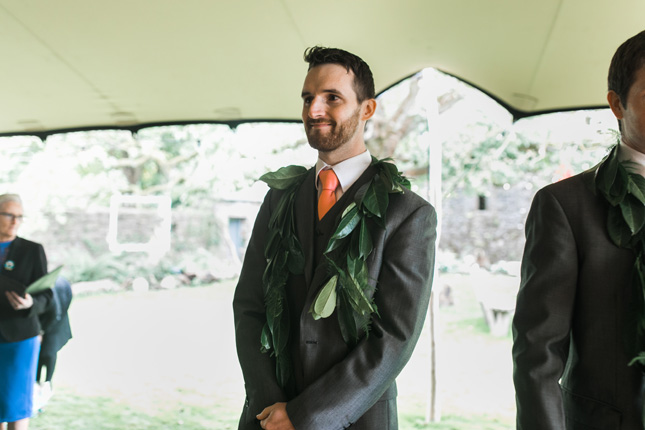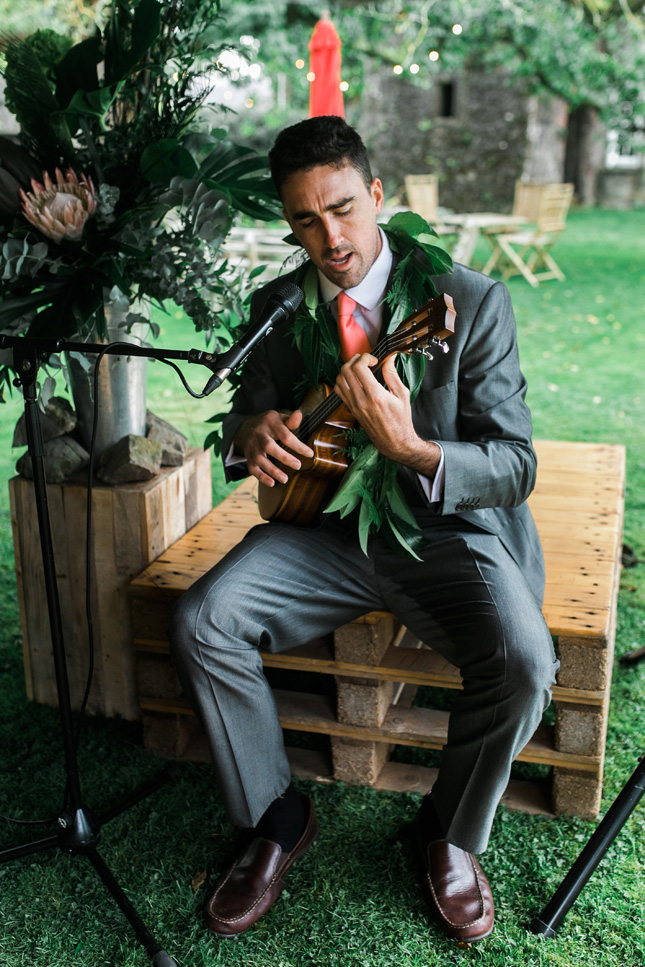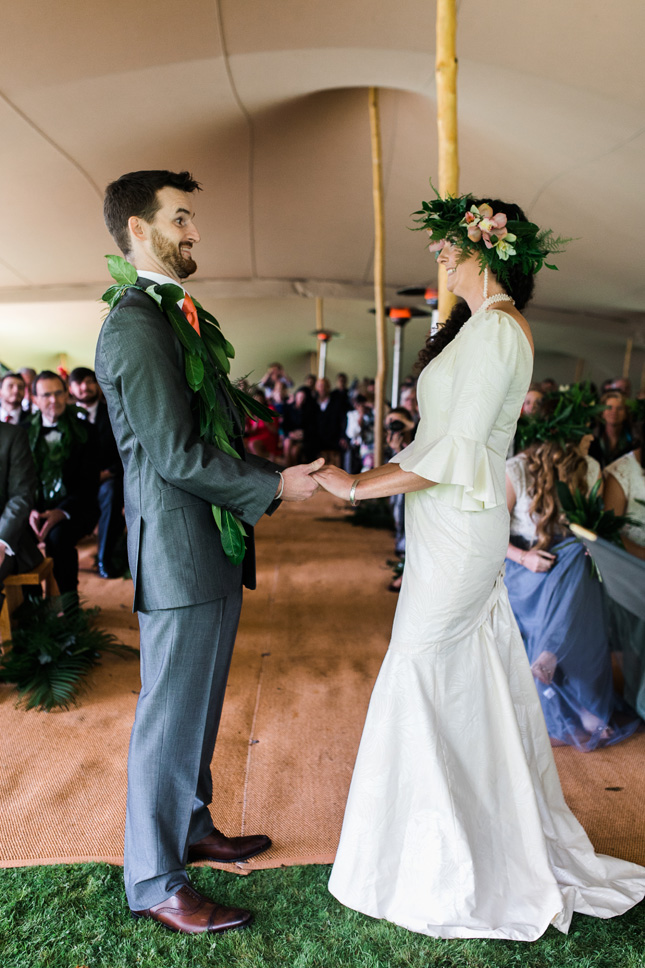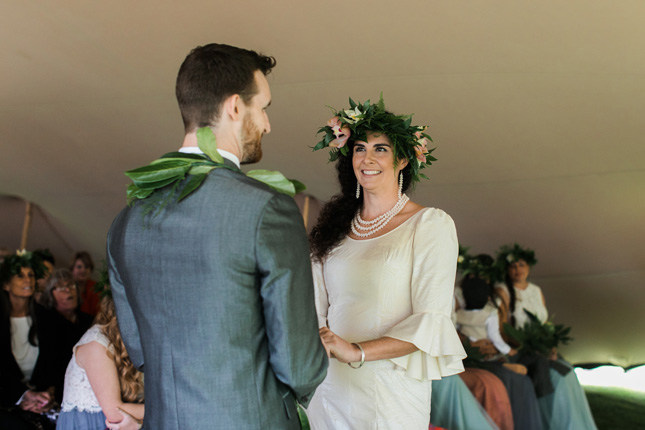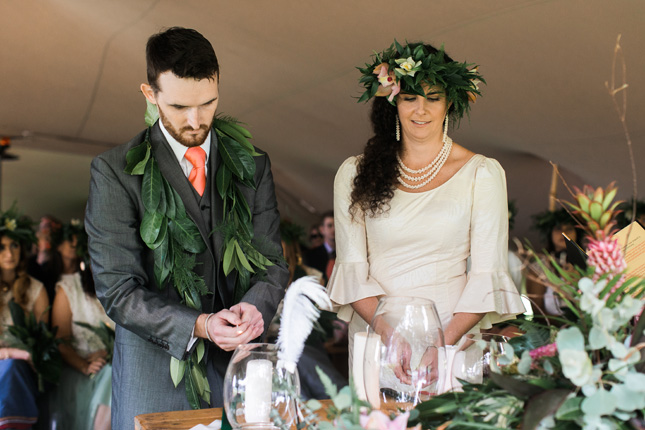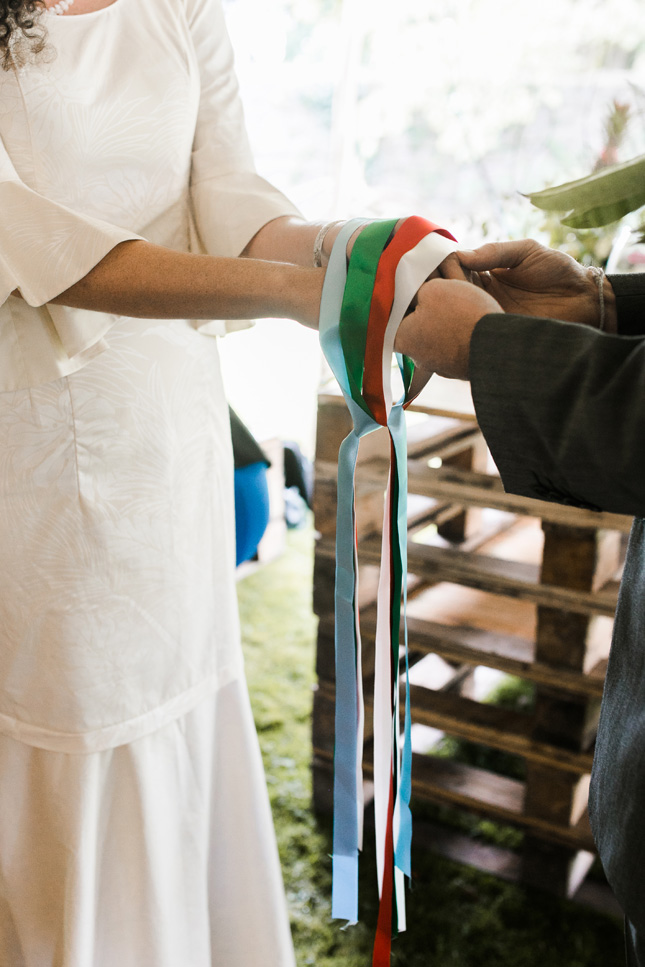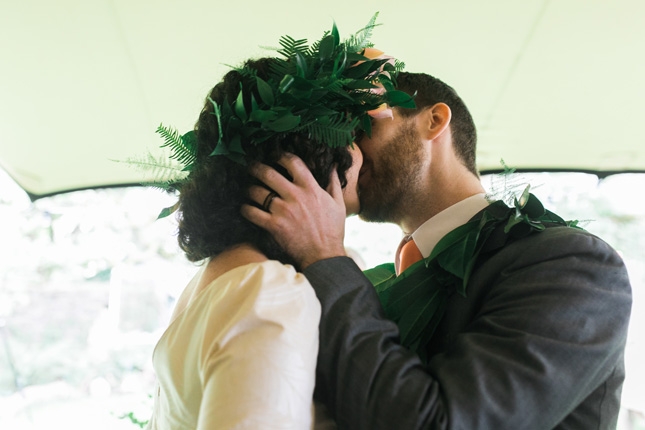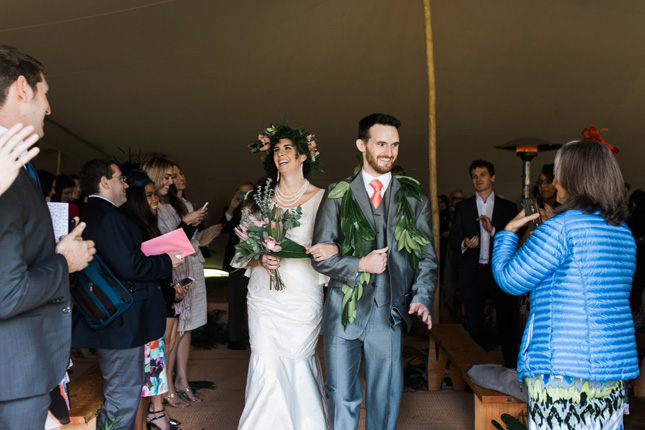 After seven years together, Mike popped the question at Silver Temple in Kyoto, Japan. "Although the cherry blossoms were not in bloom, I quickly said yes and the joy of wedding planning began," Mariah remembers.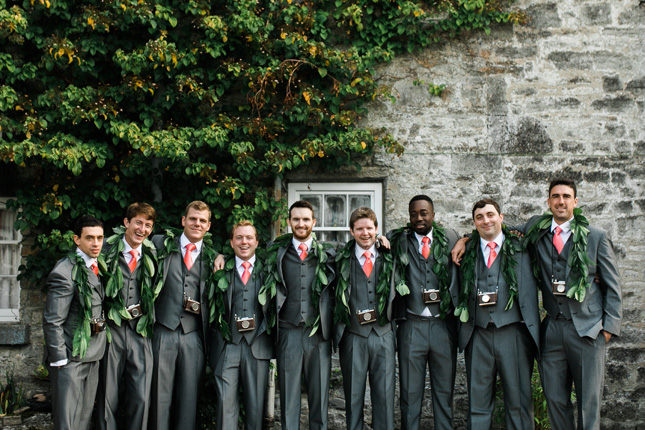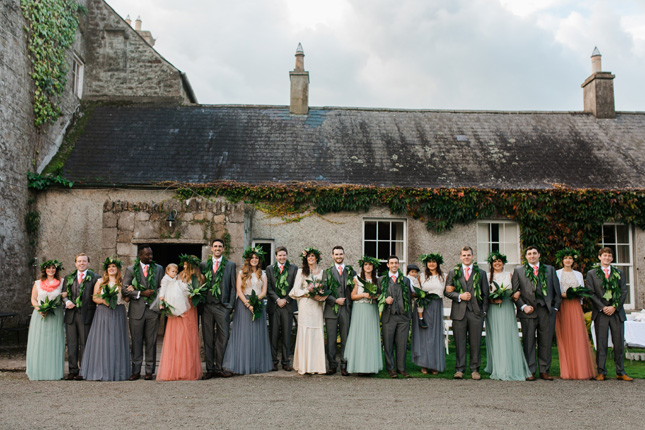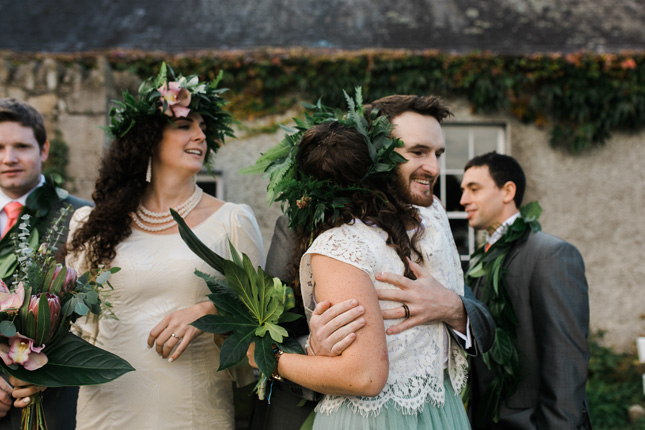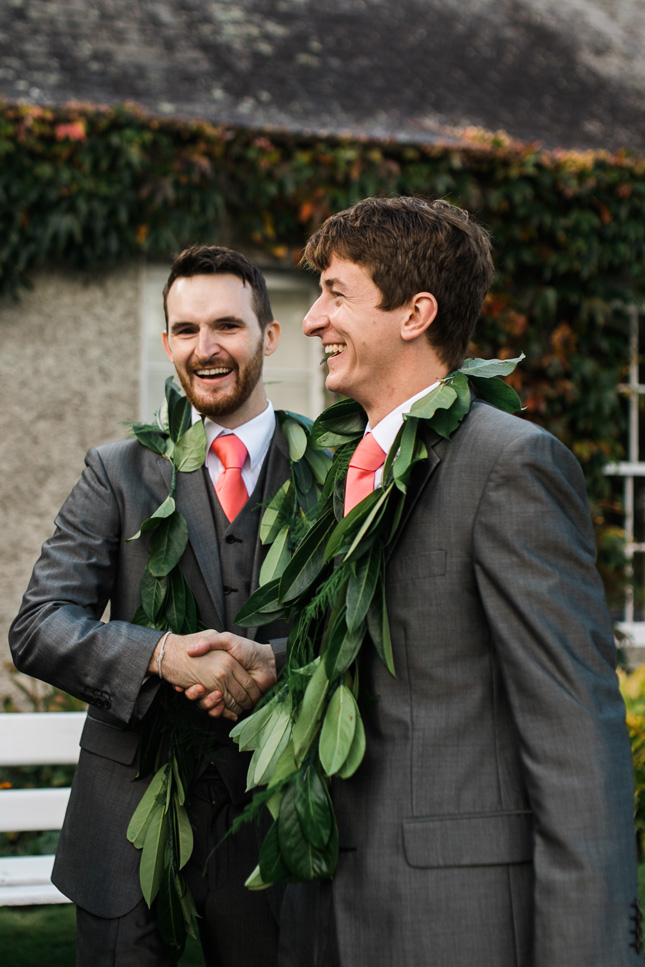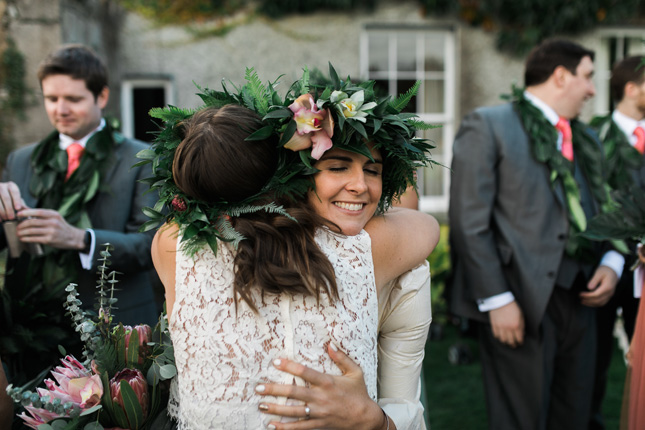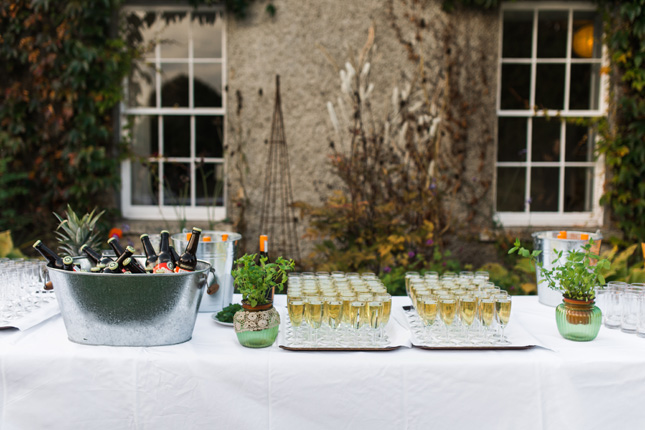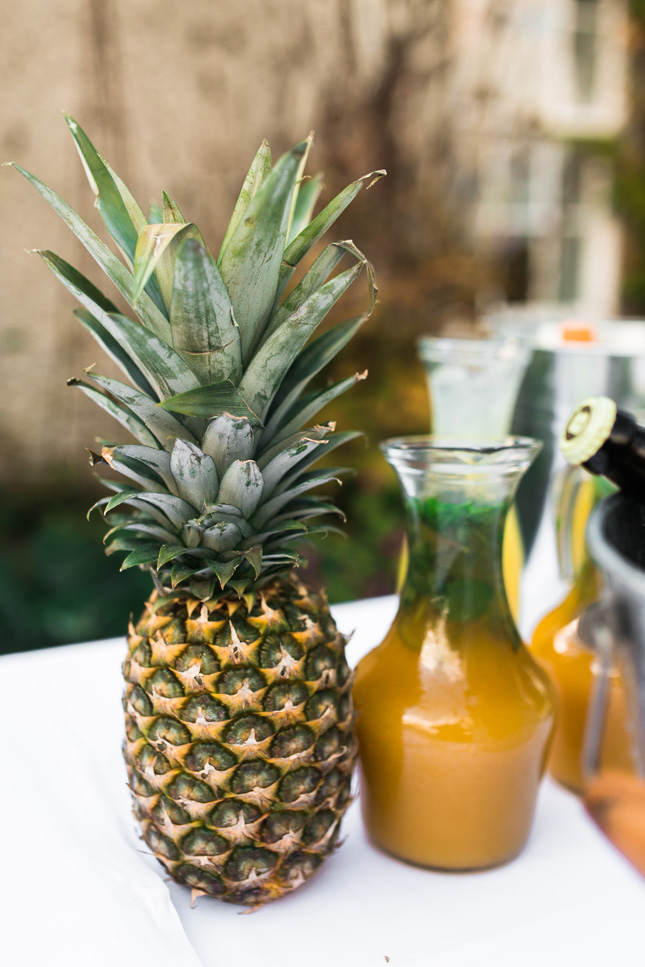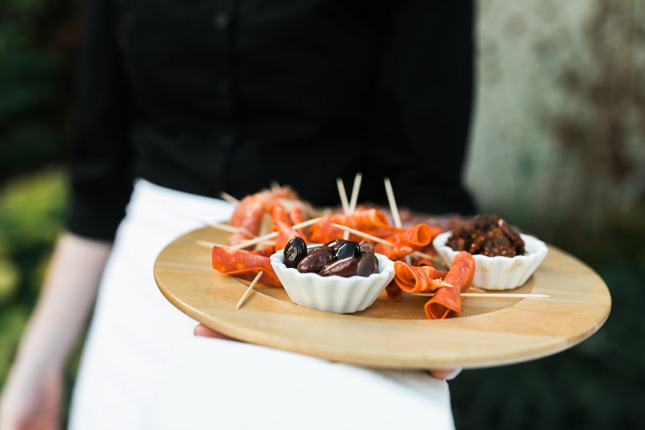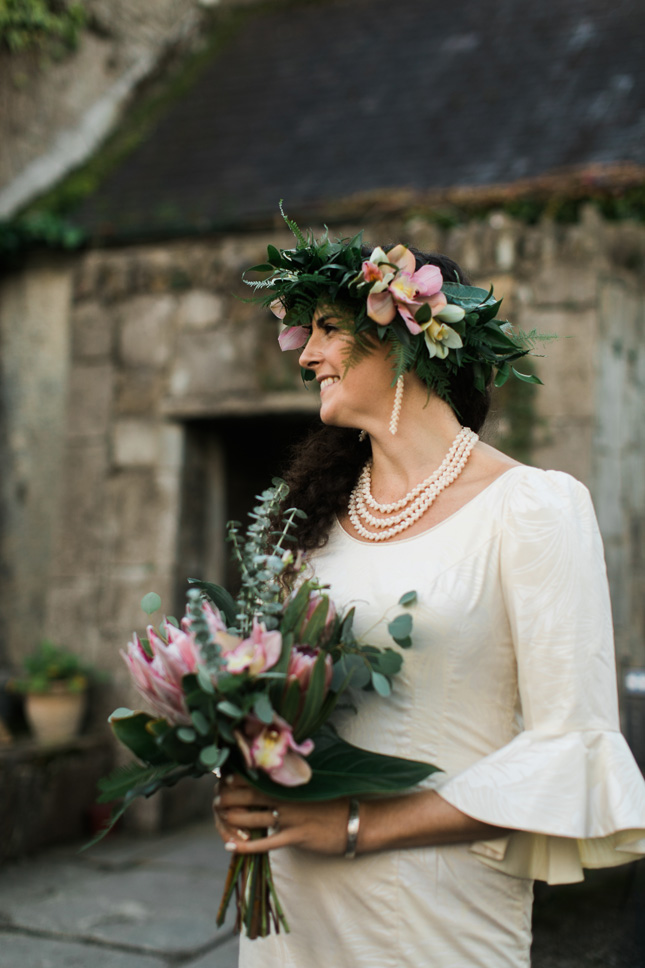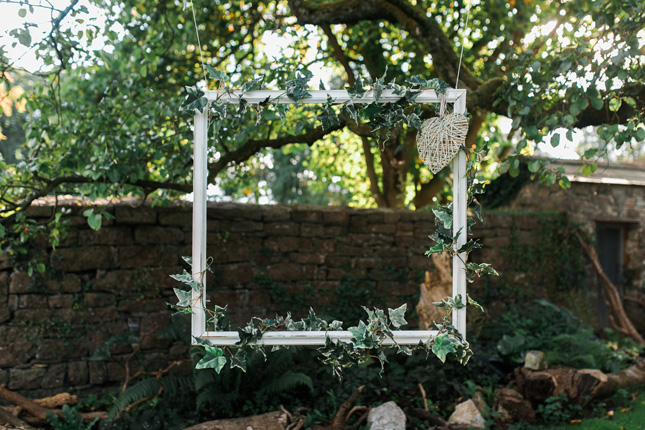 They set their hearts on Durhamstown Castle, after seeing it online. "Conveniently, my best friend, Caoimhe lived around the corner and ended up knowing the family well. With her assurance, we began the planning from afar," says Mariah.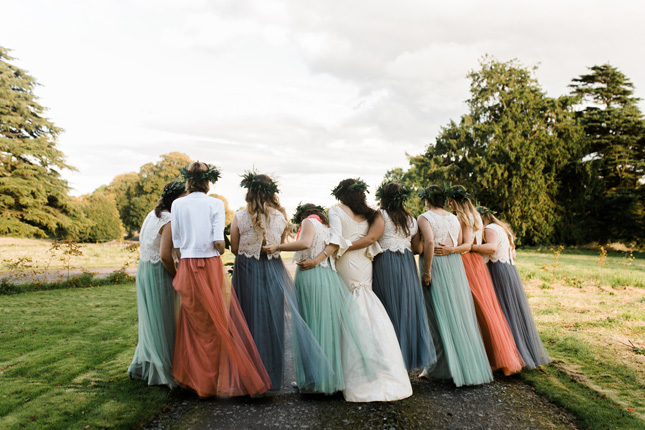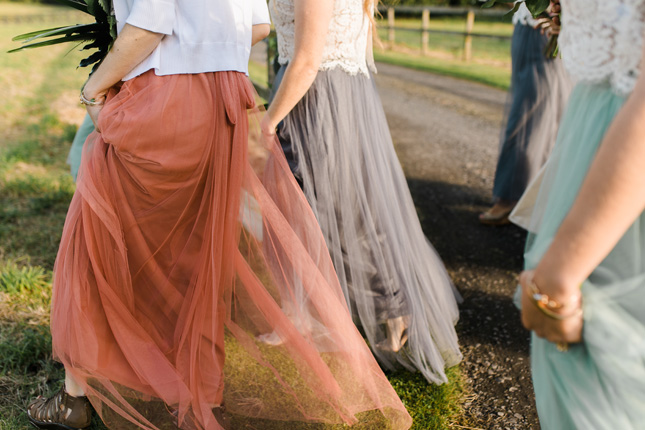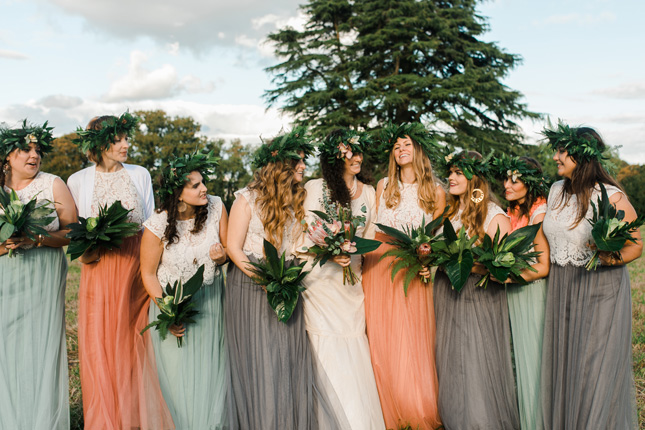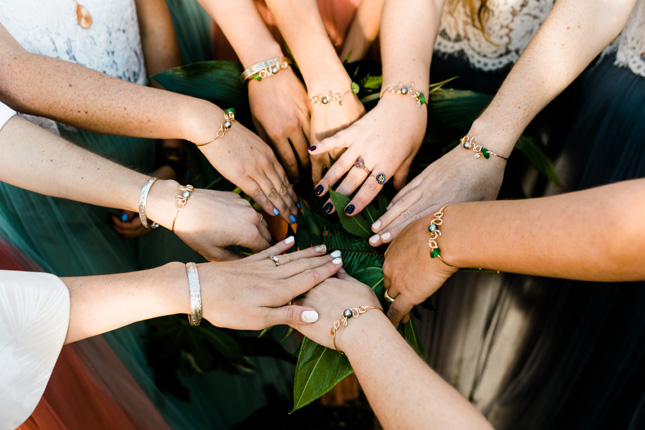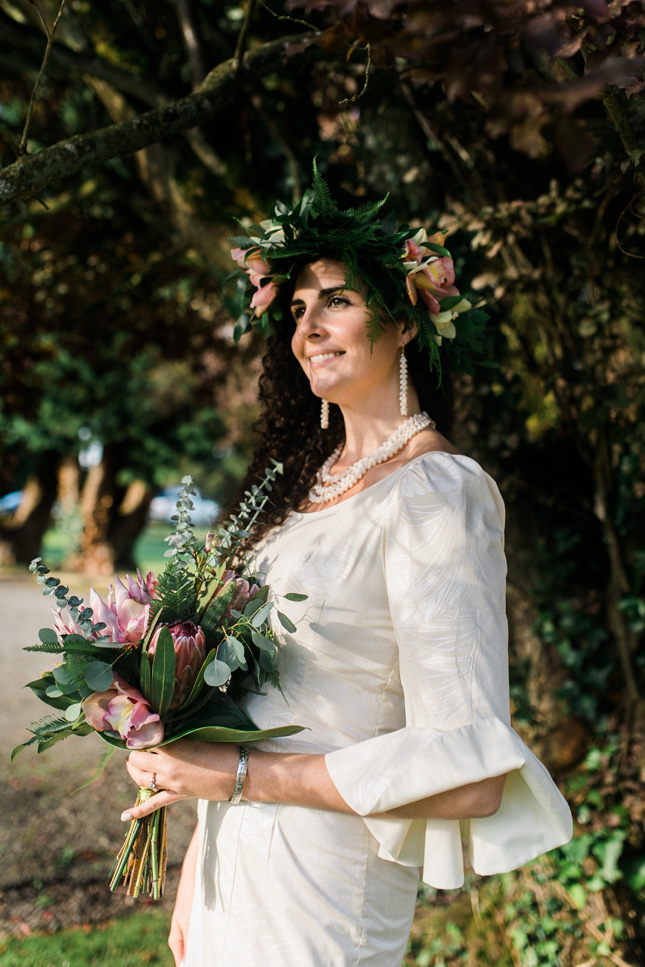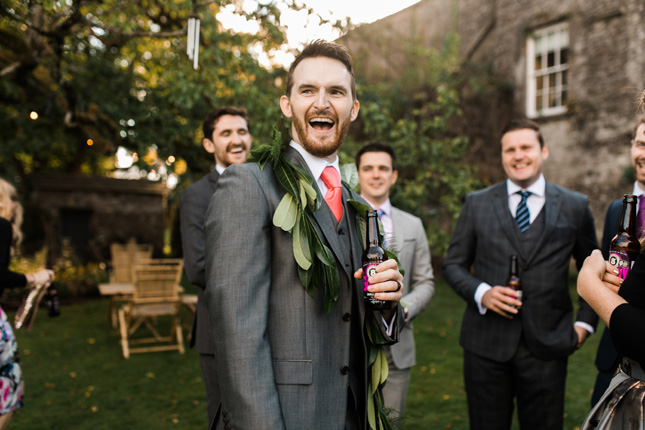 They found it quite difficult planning a wedding from across the seas, so they enlisted the help of a wedding planner, Annie from Aislinn Events. "Annie was able to provide templates for budgeting, hiring, and vendors – taking a great deal of work out of the planning. Armed with a list of noteworthy vendors, Annie made excellent suggestions, that we agreed with," Mariah said.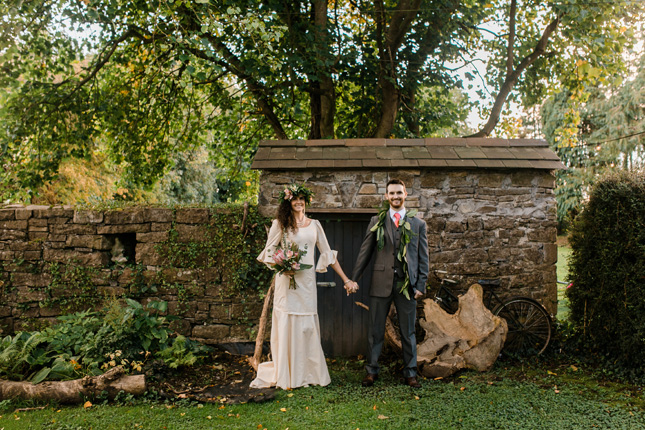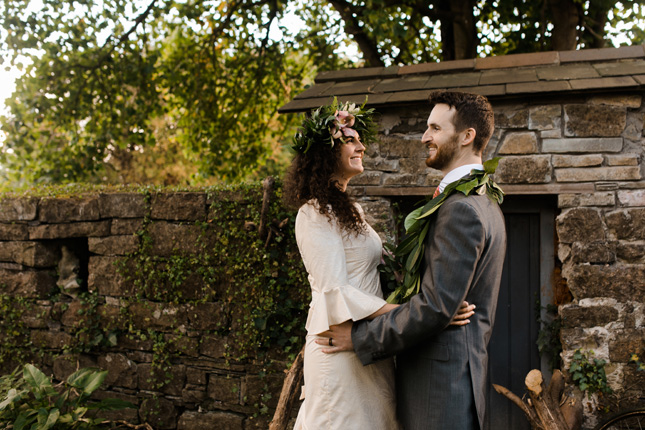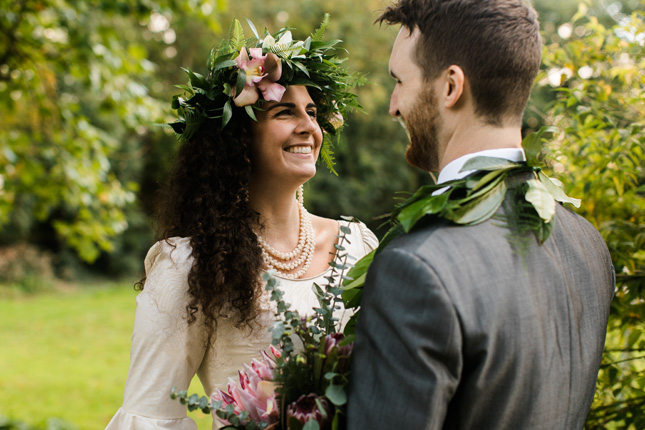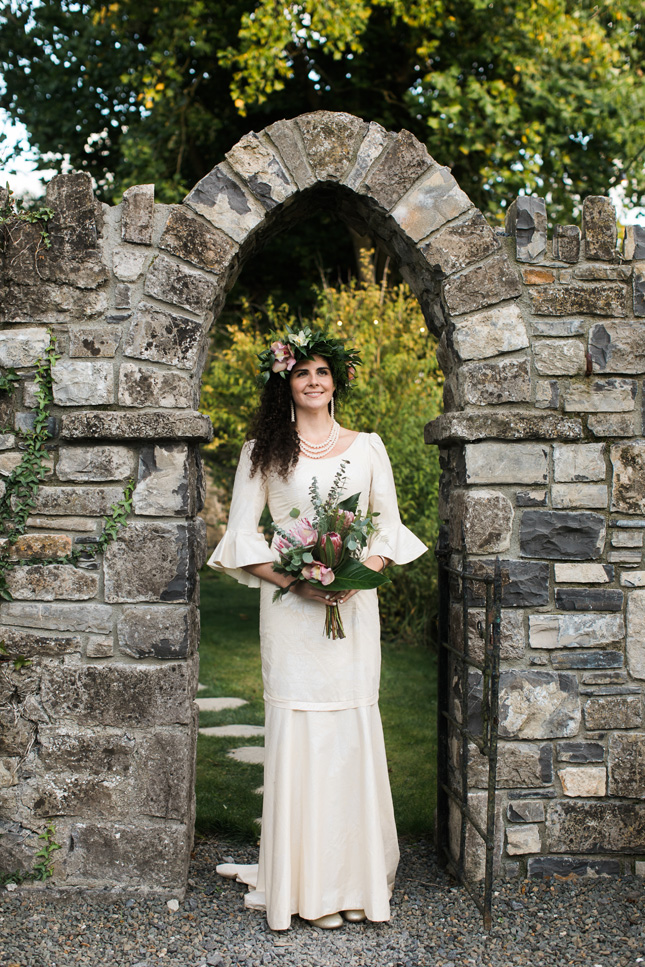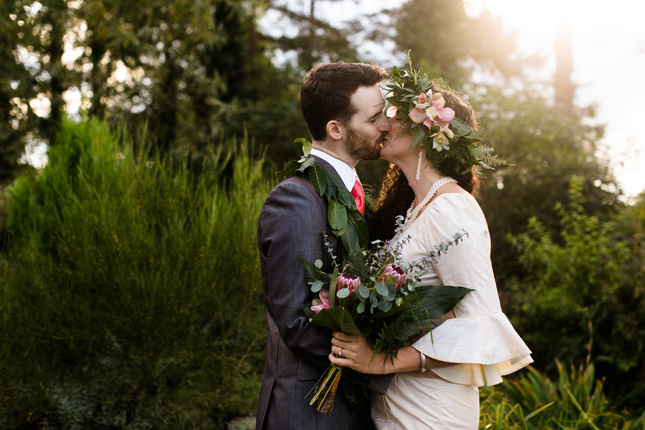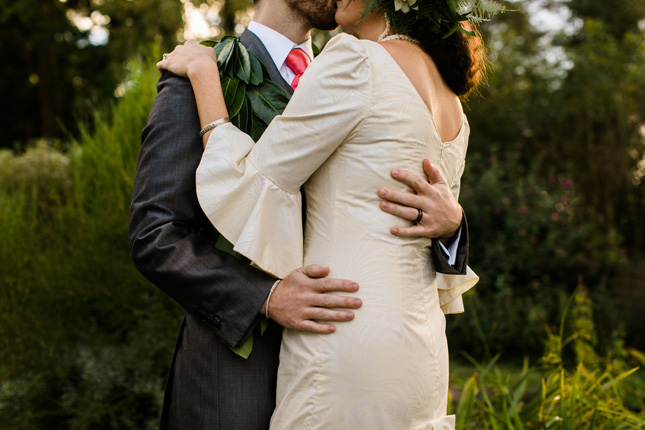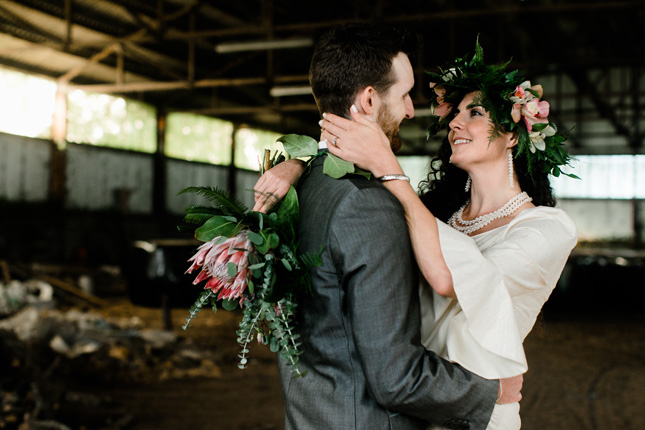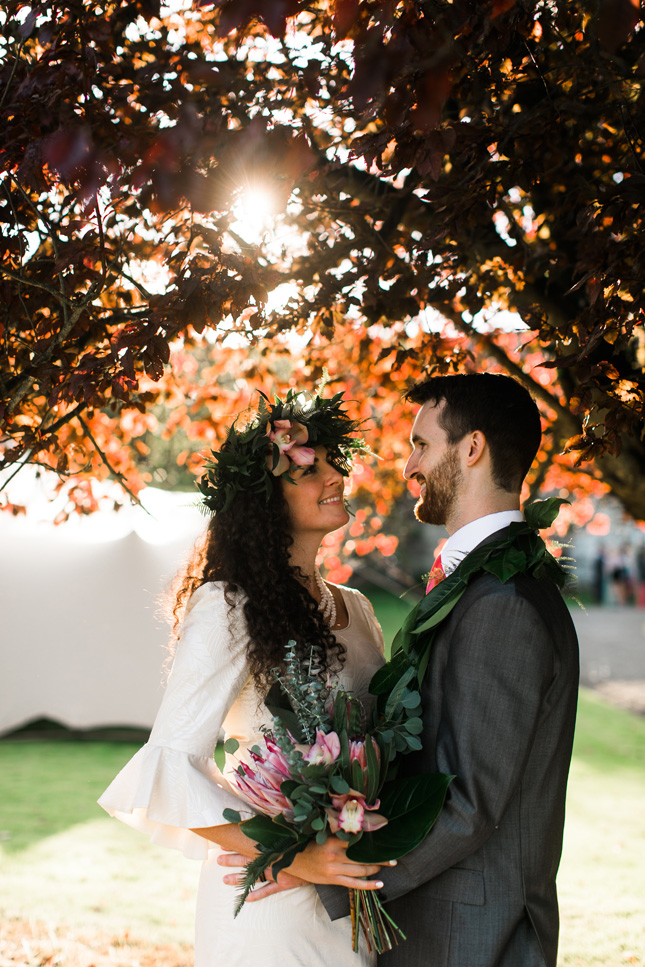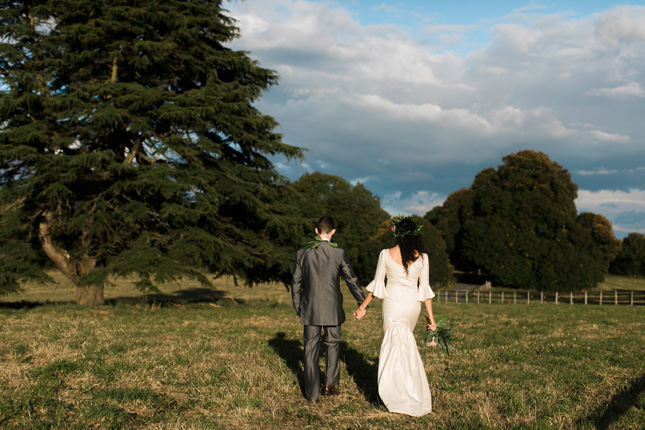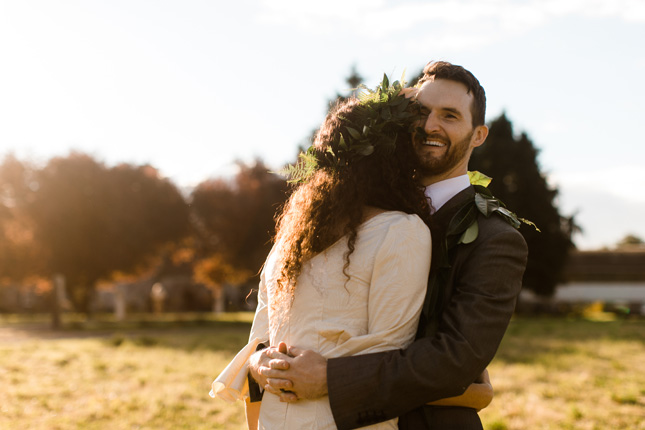 They couldn't have asked for a better day, with the sun shining and blue skies up above. The only hiccup was that the pageboy and flower girl had a little stumble. "As we lined up to glide out of the house, we were led by little Isla and Tristan who proceeded to trip and fall flat on their faces upon entering the tent," Mariah recalls. "Once the wailing subsided, the procession began with Mike waiting nervously at the front," Mariah laughs.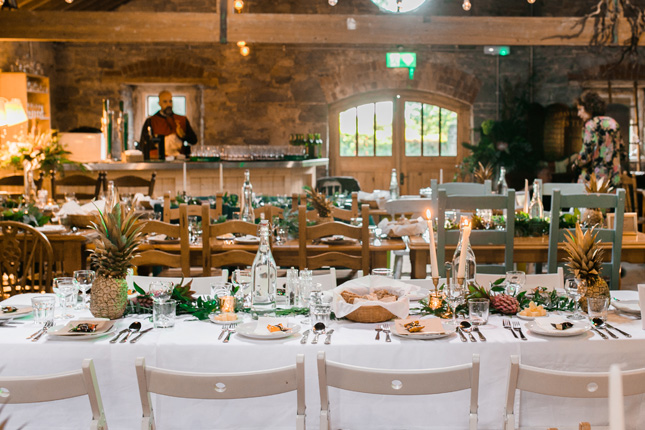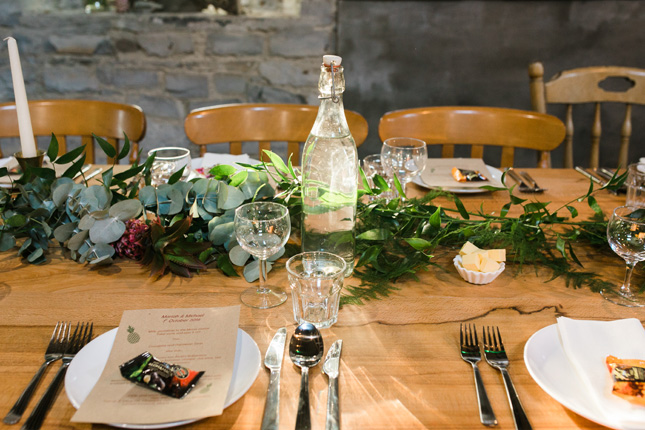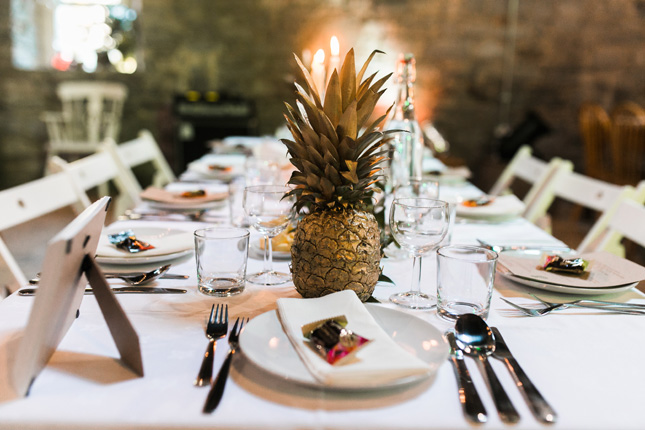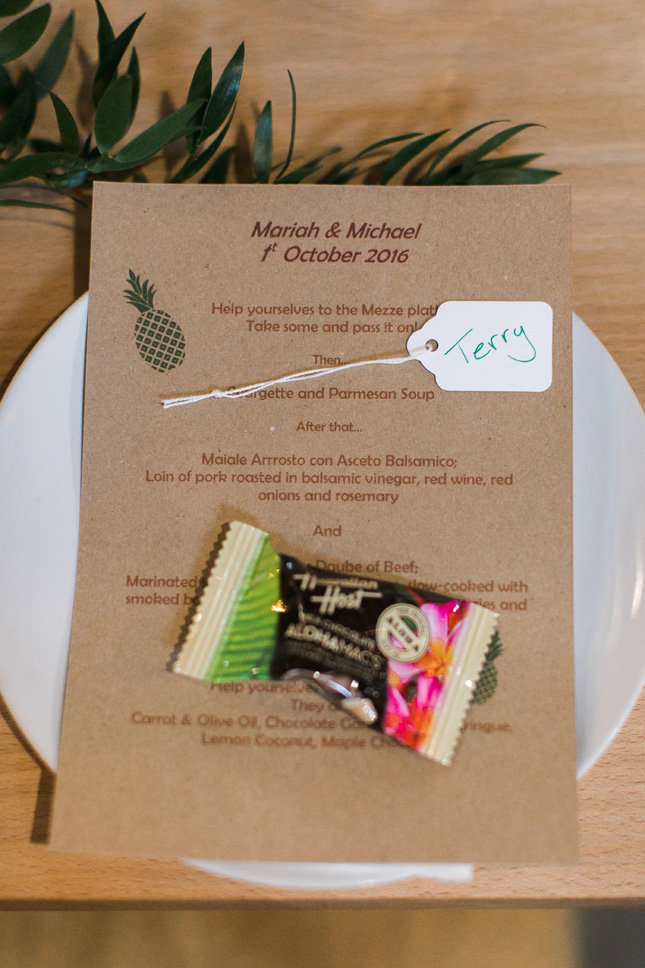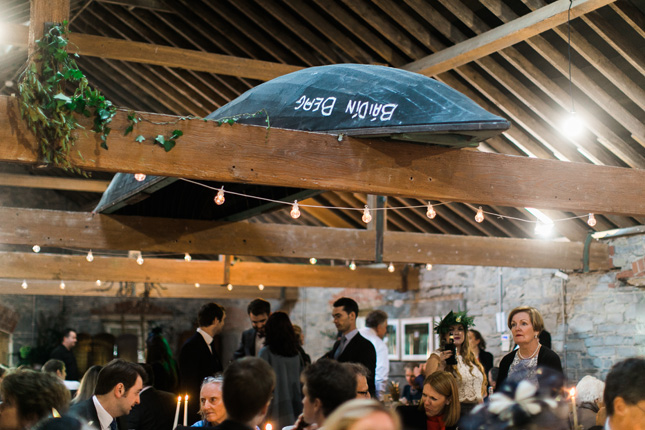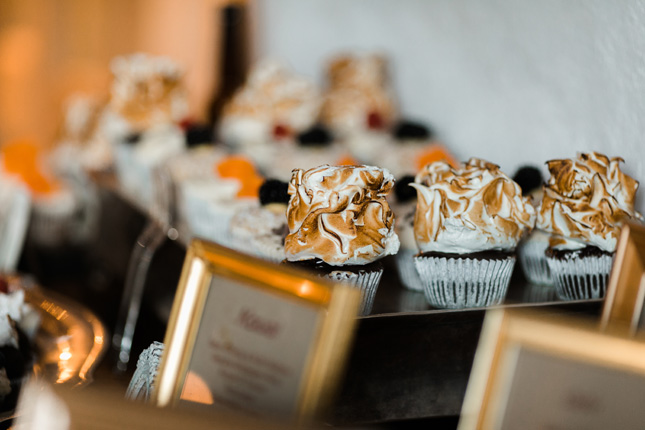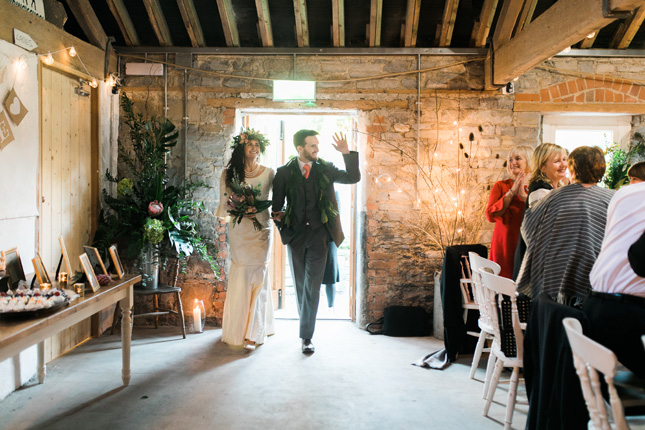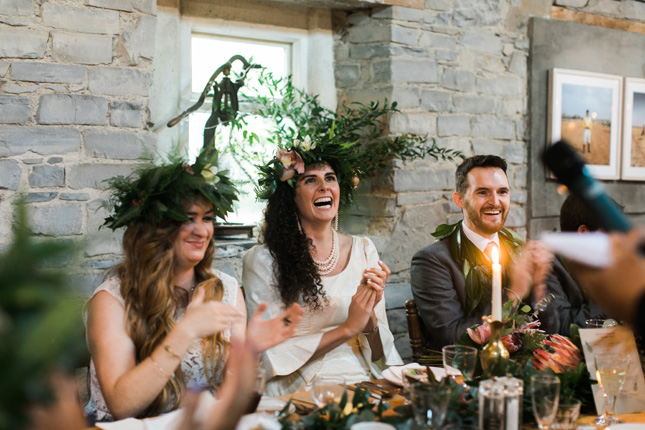 Keen to stay true to Mariah's Hawaiian heritage, there were plenty of surprise Hula performances to entertain the guests. "We had practiced an entertaining routine which mixed Hula, Irish trad and swing dancing. Once we survived, everyone hit the floor and danced the night away," laughs Mariah.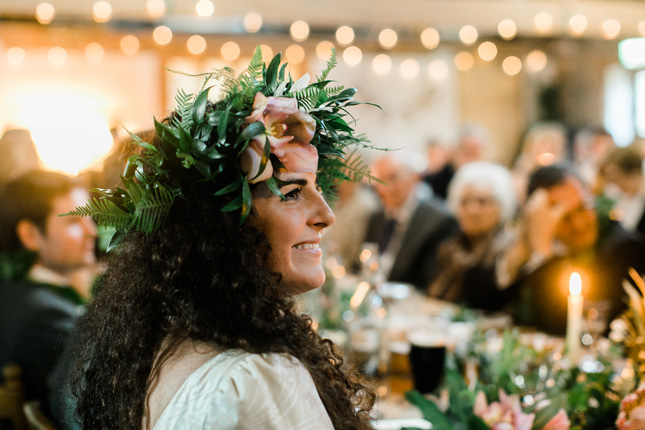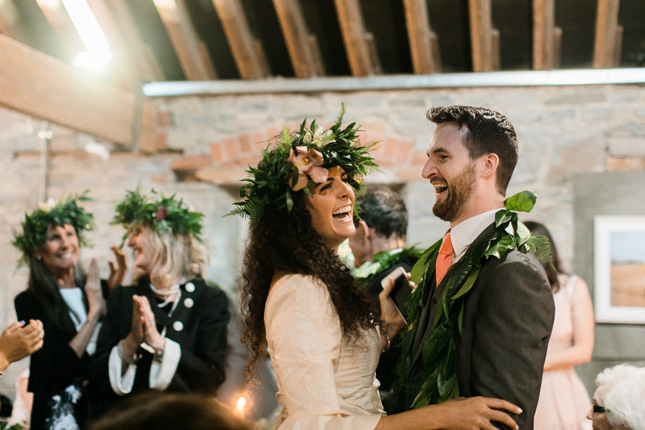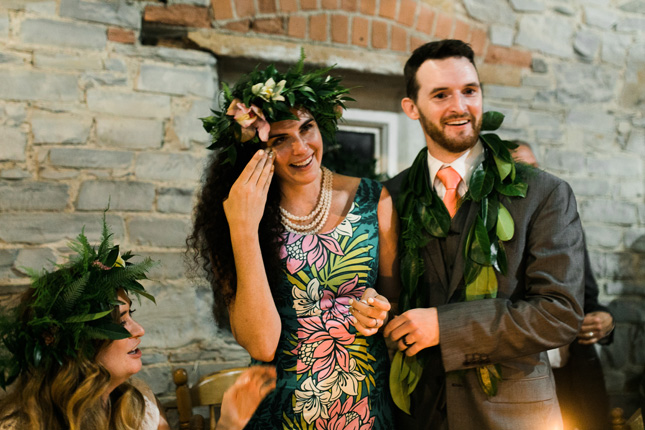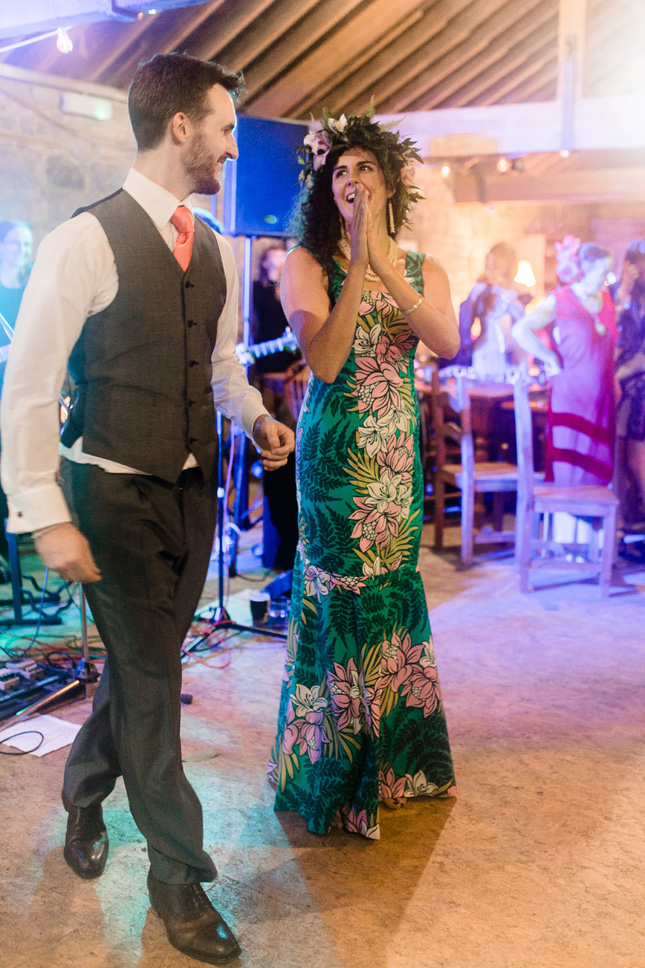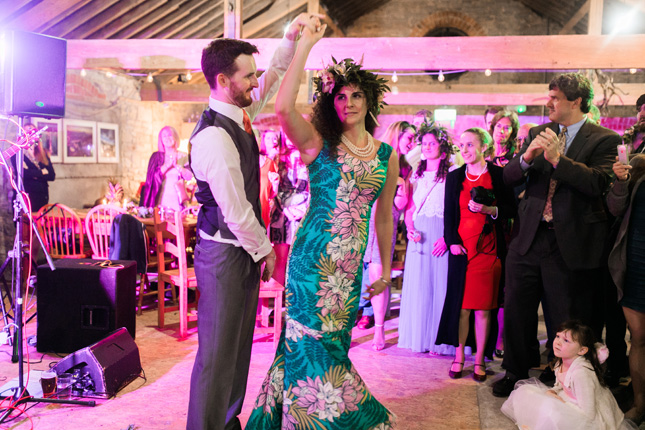 Mariah and Mike's best advice for couples planning from abroad? Get a planner! "We couldn't imagine what it would have been like without Annie. The lack of stress on the day was thanks to Annie coordinating and guaranteeing that the vendors would arrive on time."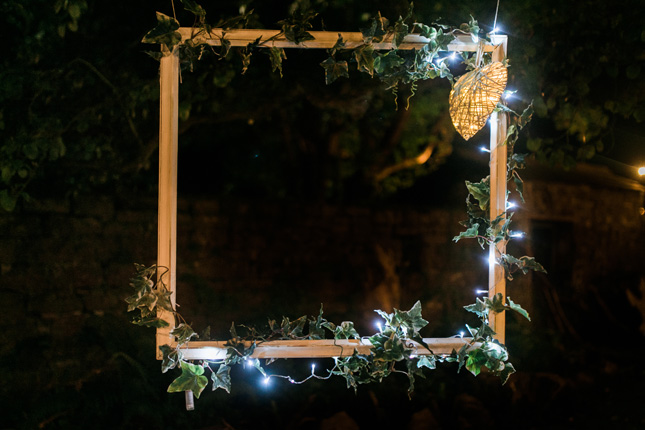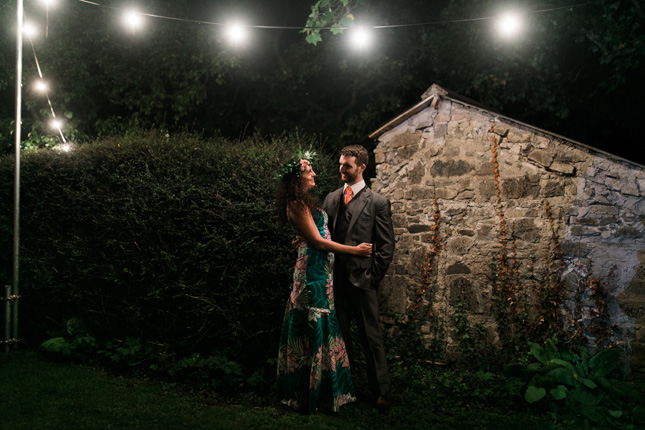 Psst... Looking for the ultimate guide for planning your wedding? You can buy The Wedding Planner here!