Caroline and John's Mount Wolseley wedding wouldn't have come about only John packed in his engineering career in favour of becoming a teacher.
The pair met over a coffee in a crowded staffroom, and the rest, as they say, is history. "We didn't get romantically involved until later when John frantically sourced a last minute ticket to a Bruce Springsteen Concert and I took a detour on route to my friends for the Rose of Tralee," she says.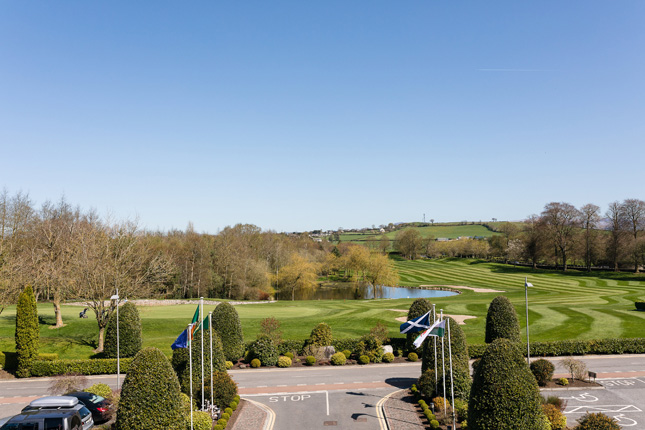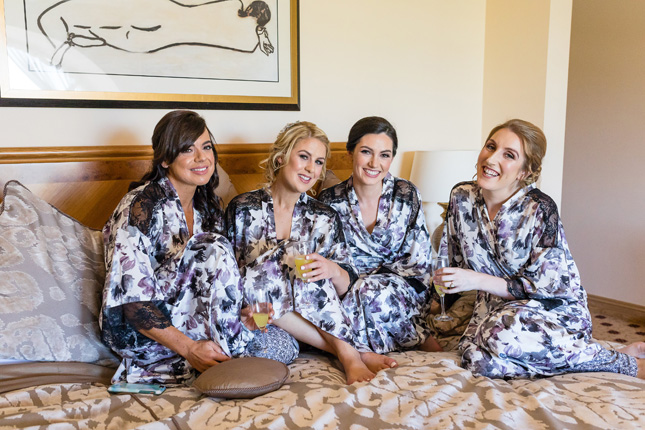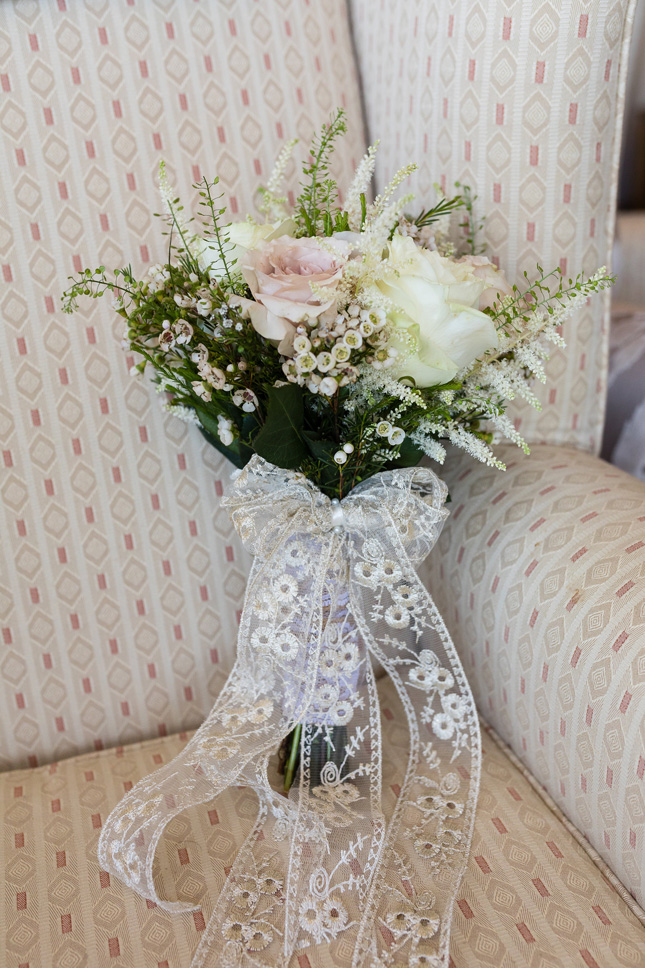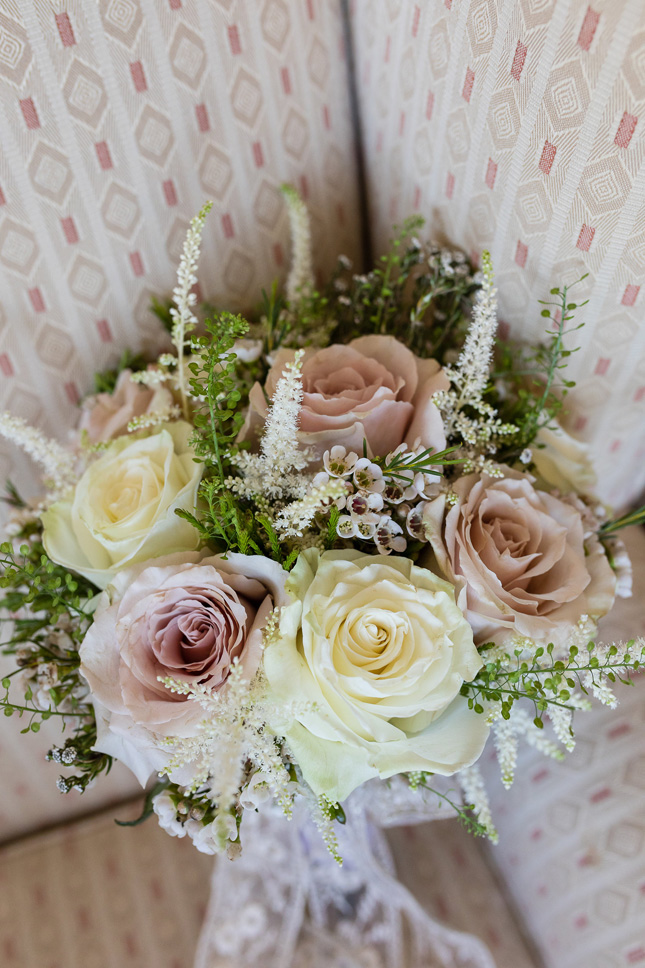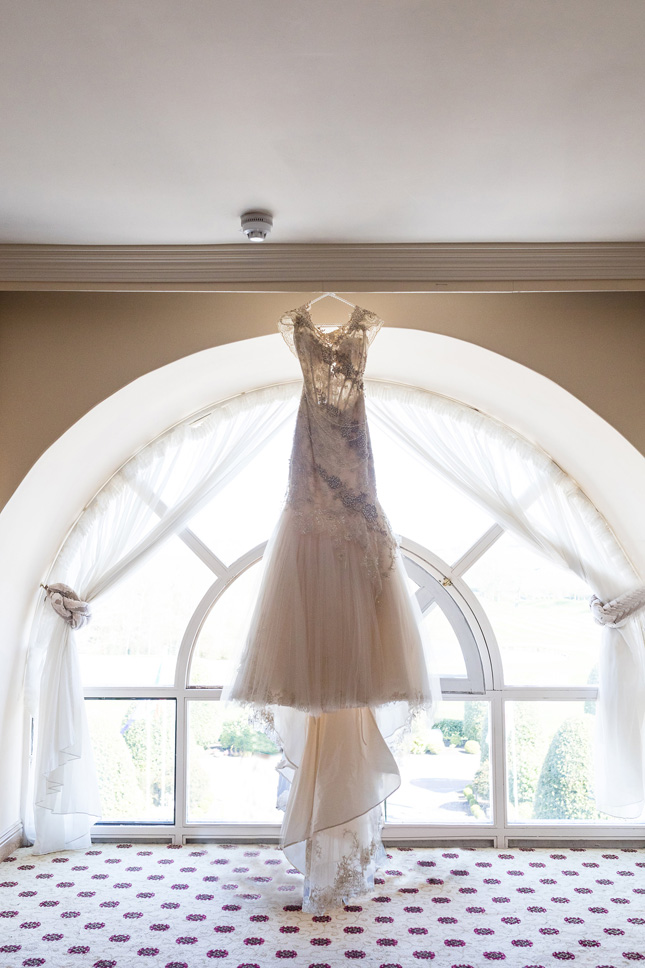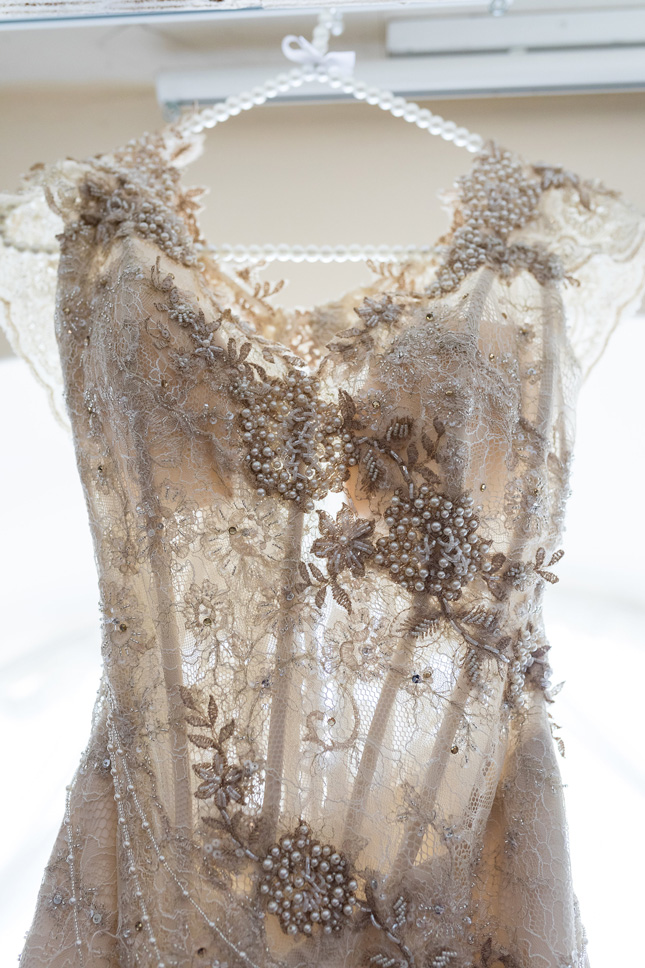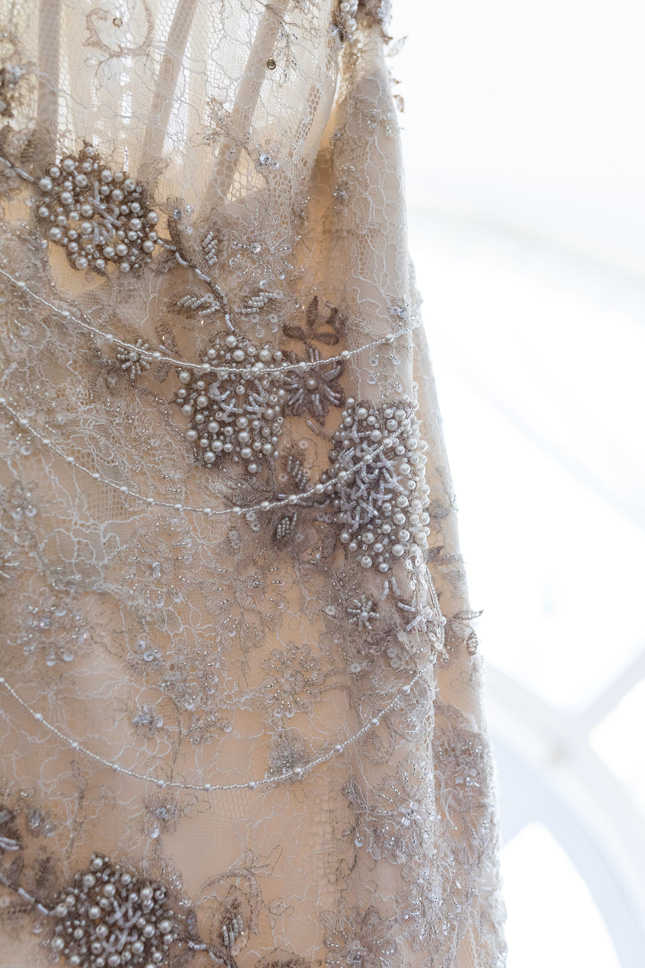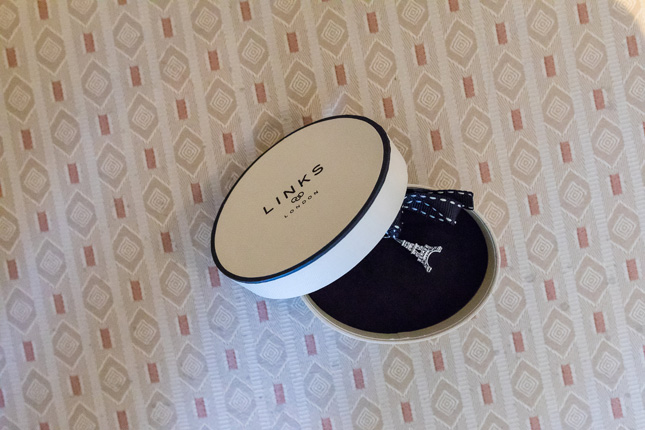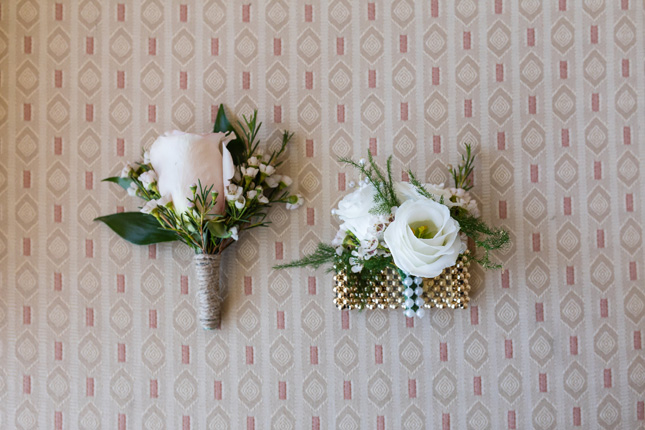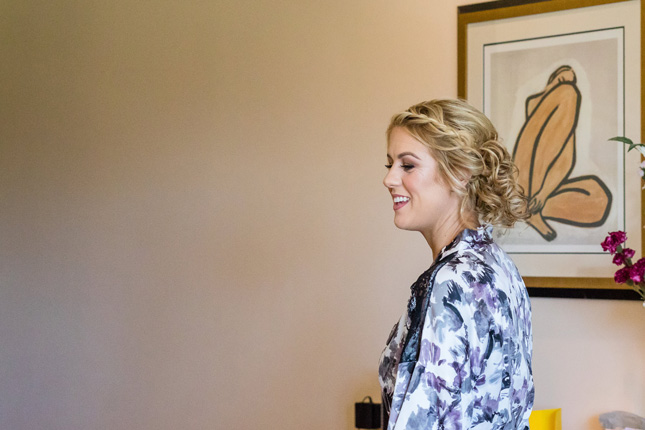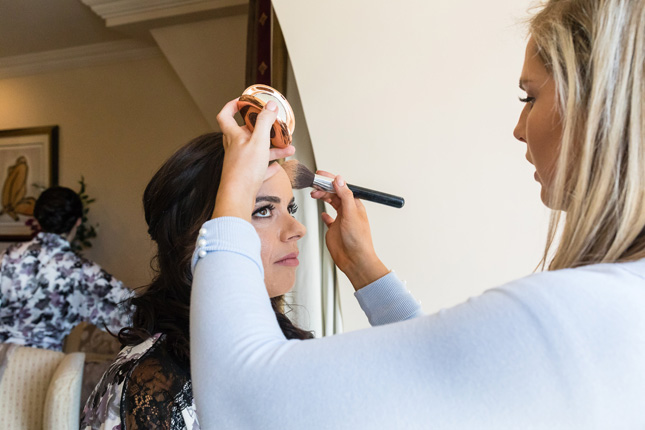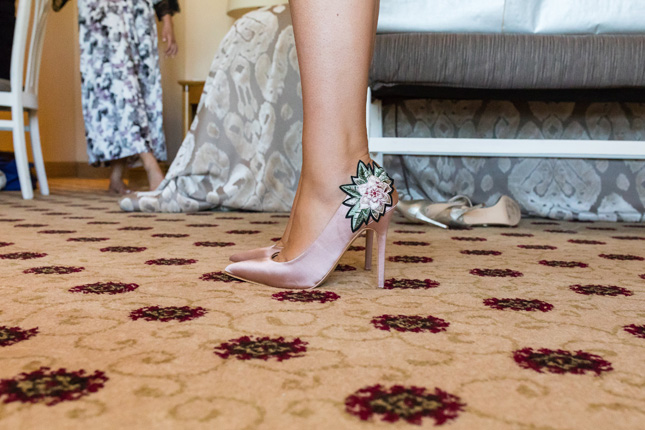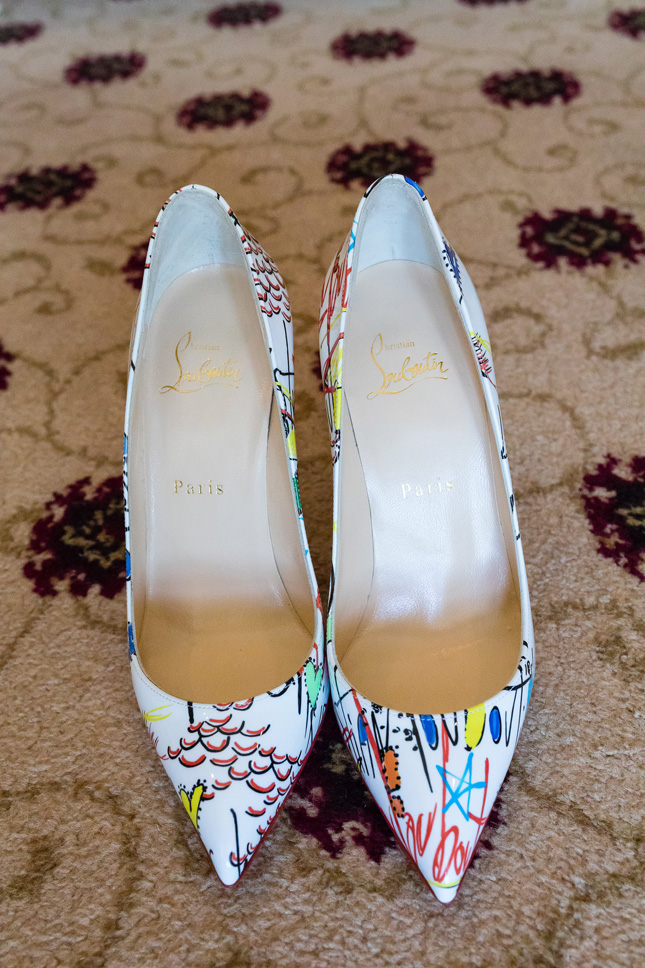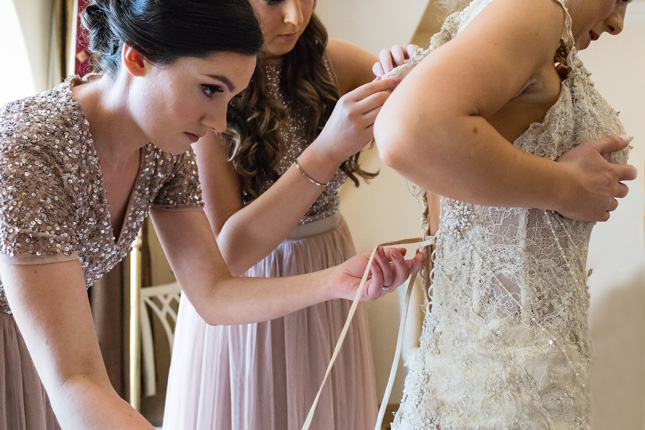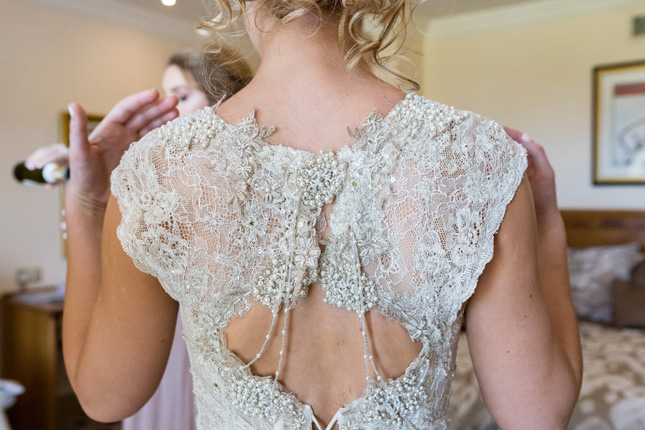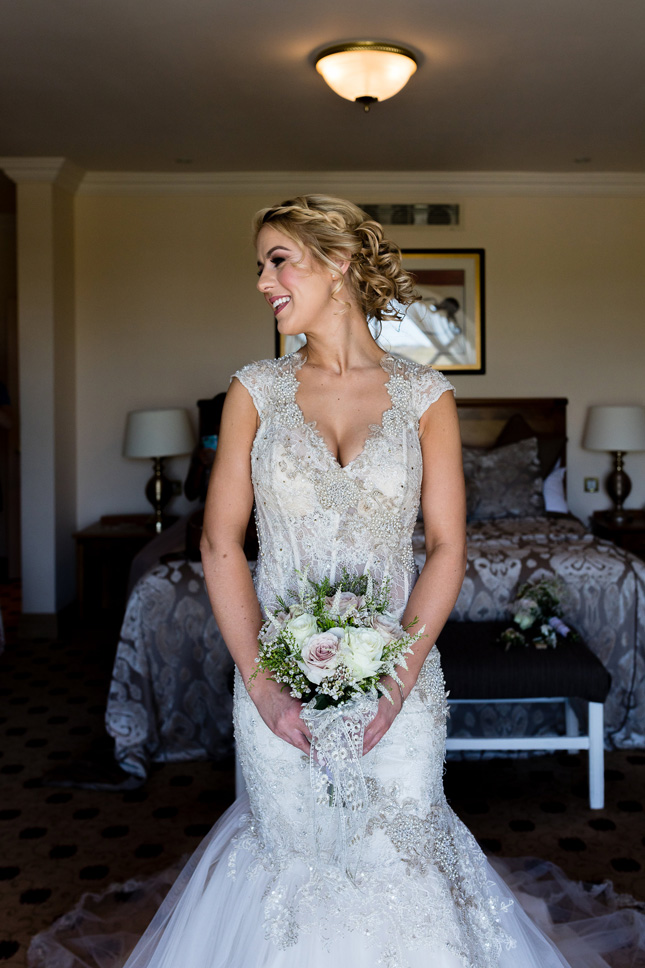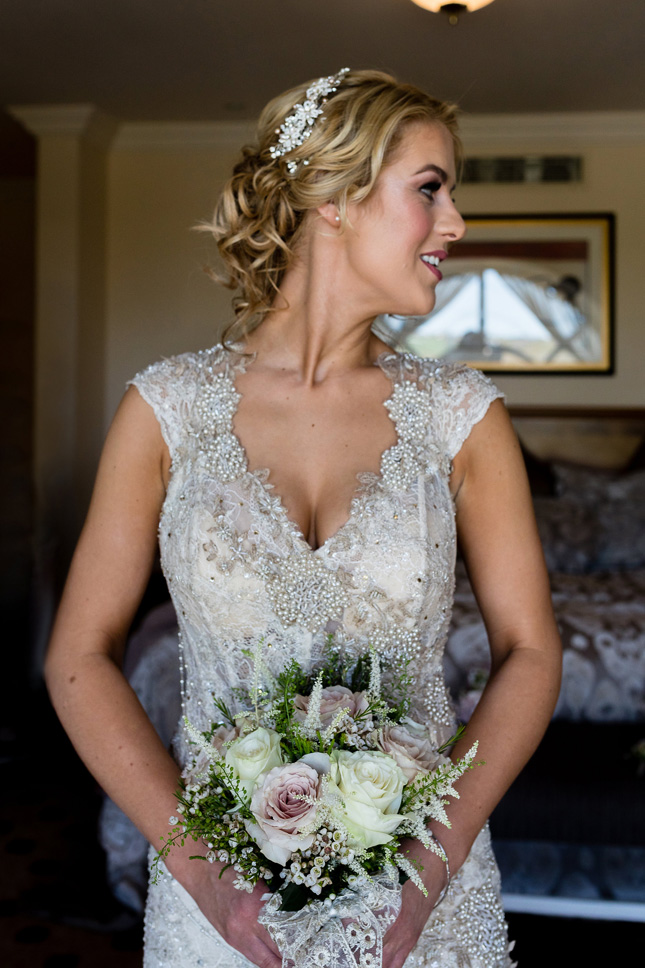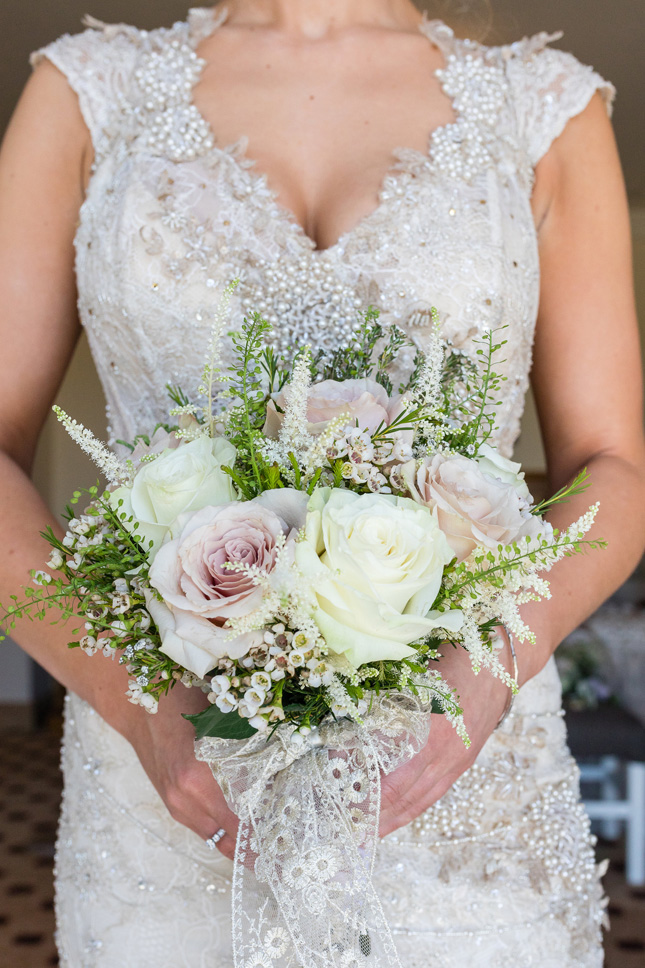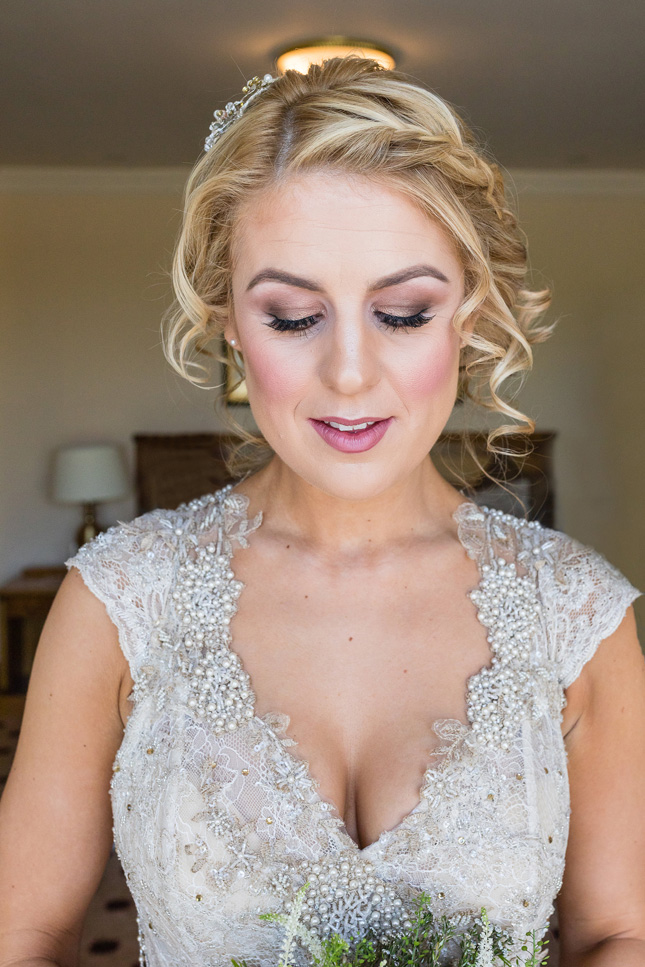 When Caroline graduated with her PhD, the pair took a celebratory trip to France, leaving the books and deadlines behind. While they were away, John proposed on the top of the Eiffel Tower as the sun was setting over Paris. "It was a beautiful evening. What made the engagement even more special was that Caroline's cousin and partner were in Paris at the time and it was wonderful to celebrate with us a few days later with lots of Moet and Macaroons," remembers John.
They looked at three venues before decided a Mount Wolseley wedding was exactly what they wanted. With a big wedding on the cards, they needed somewhere they could handle their wedding. "Mount Wolseley has a great reputation for being able to cater for numbers such as ours, for having delicious food and a brilliant service overall. It exceeded all of our expectations.The grounds were absolutely beautiful. Both of our families loved it," says Caroline.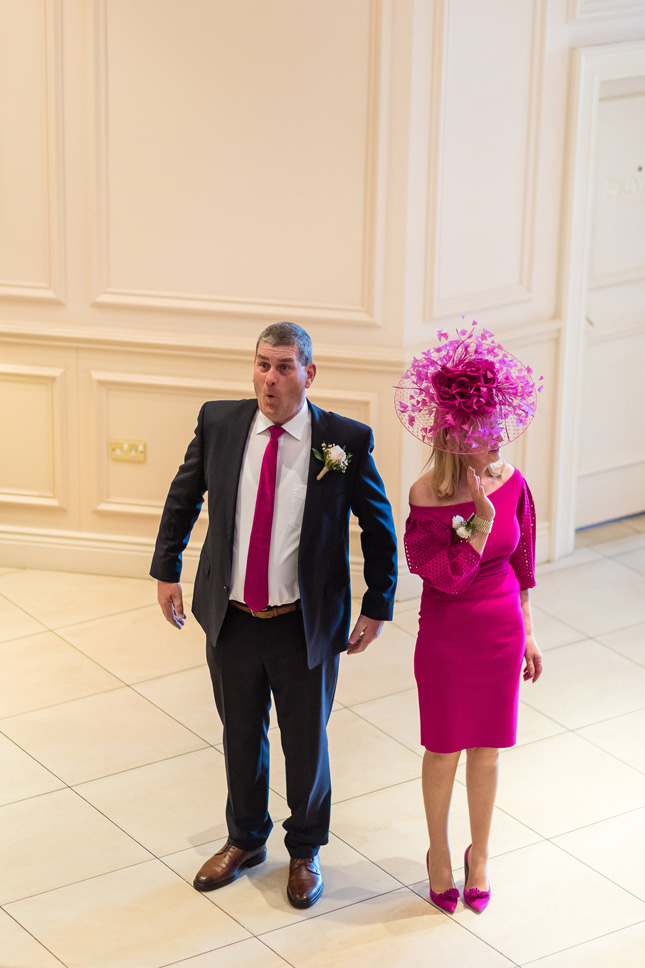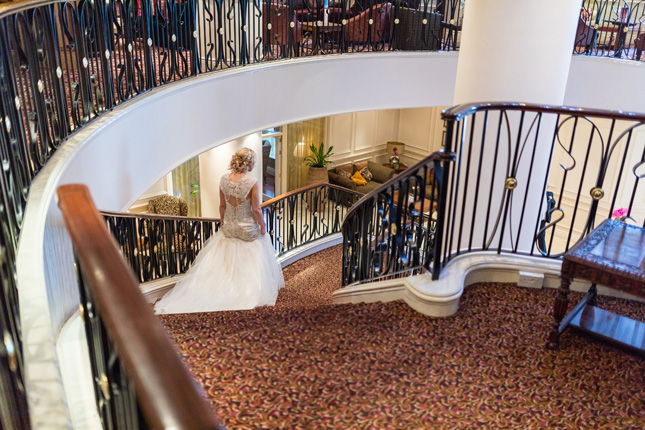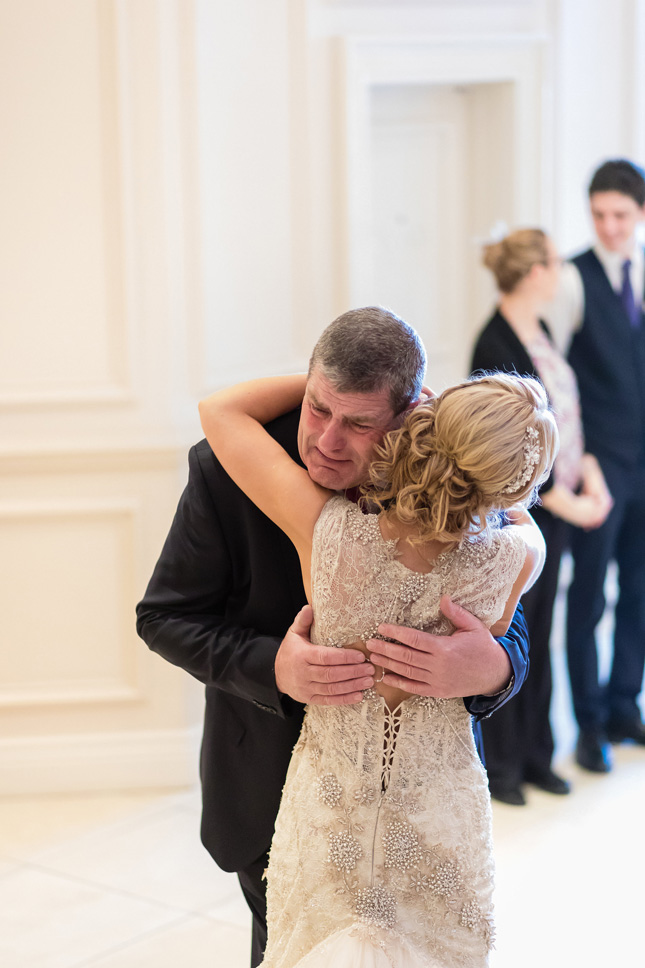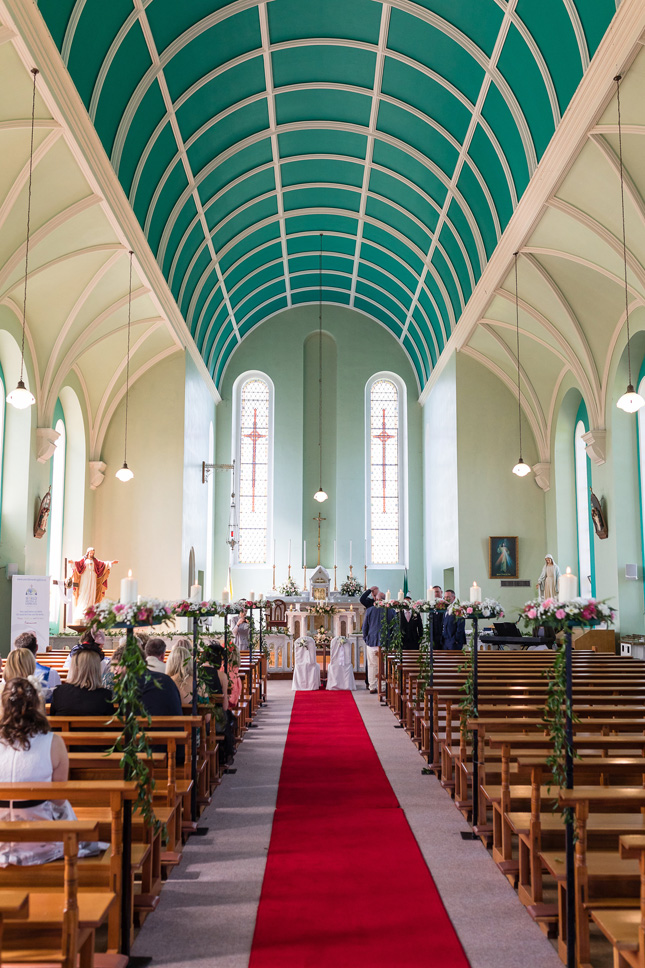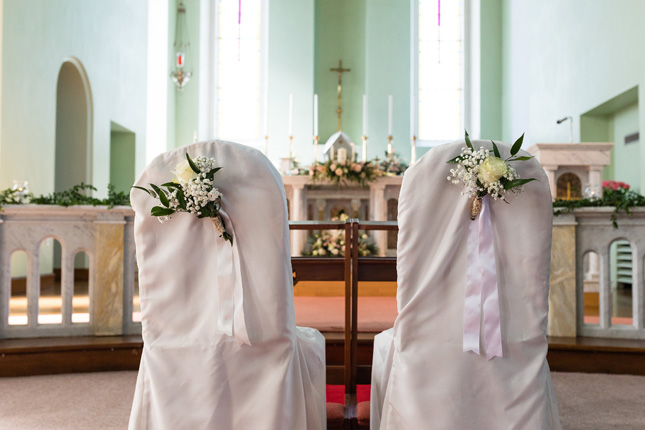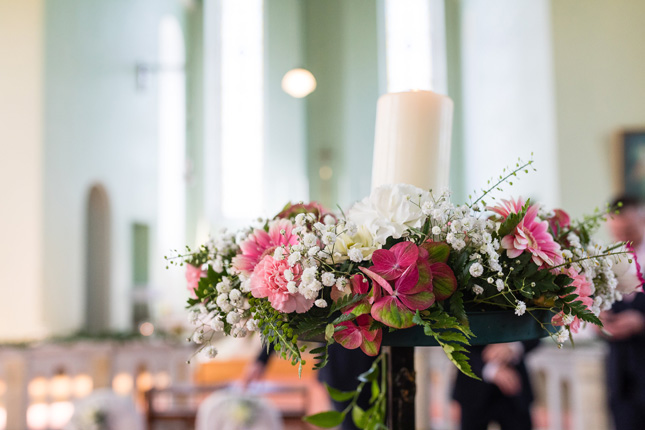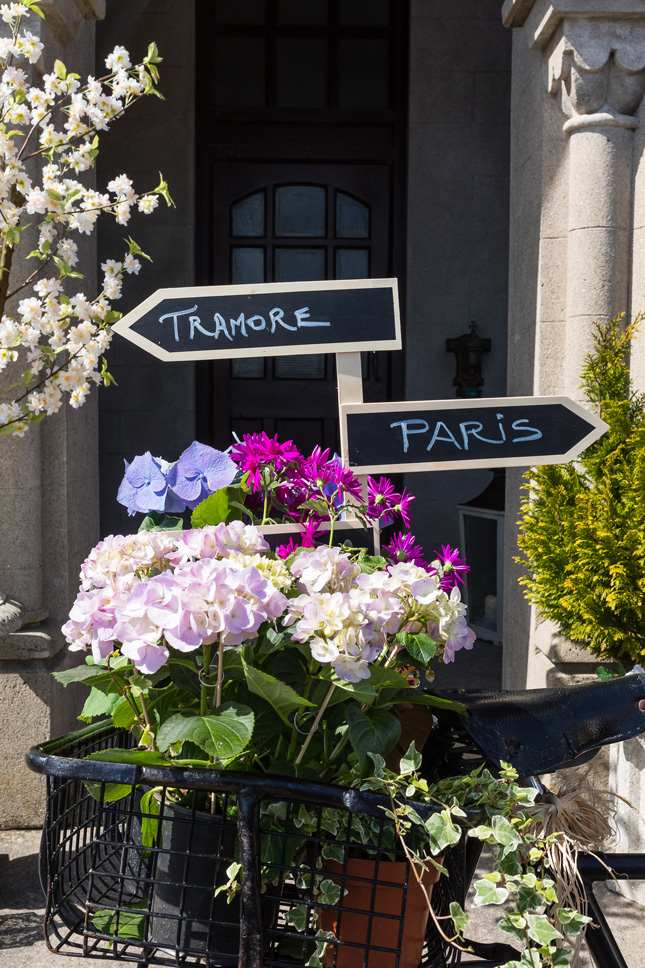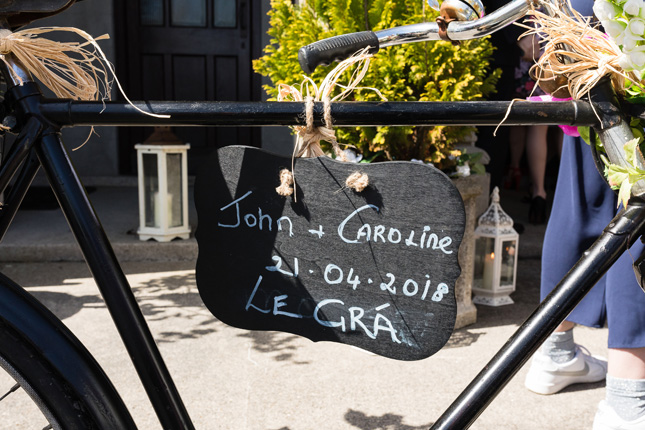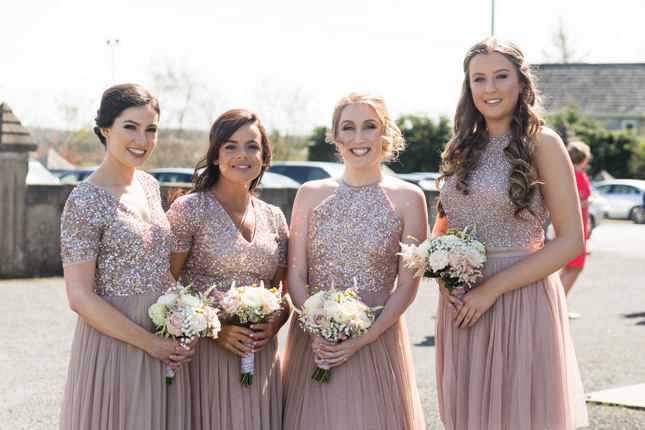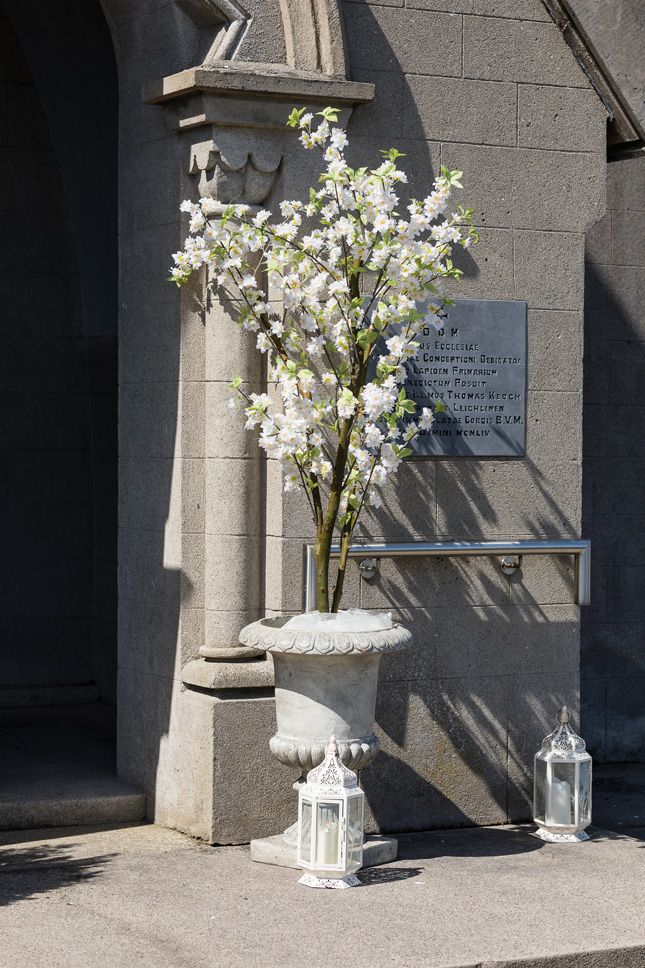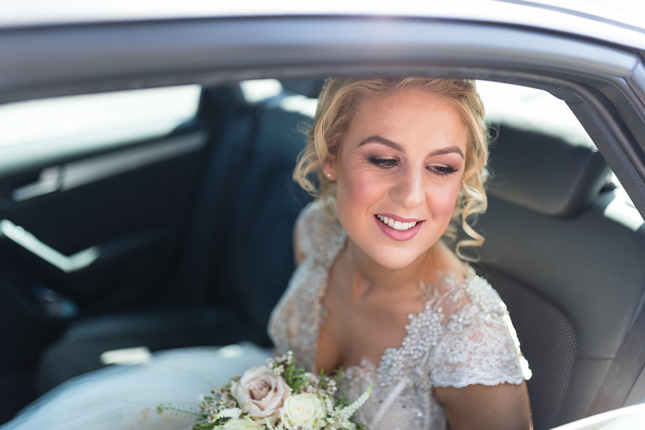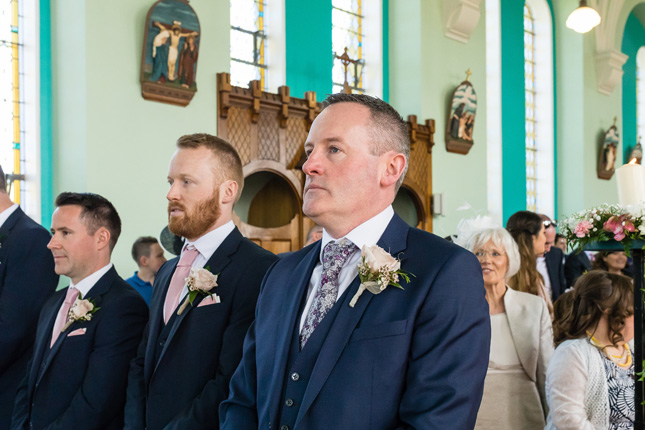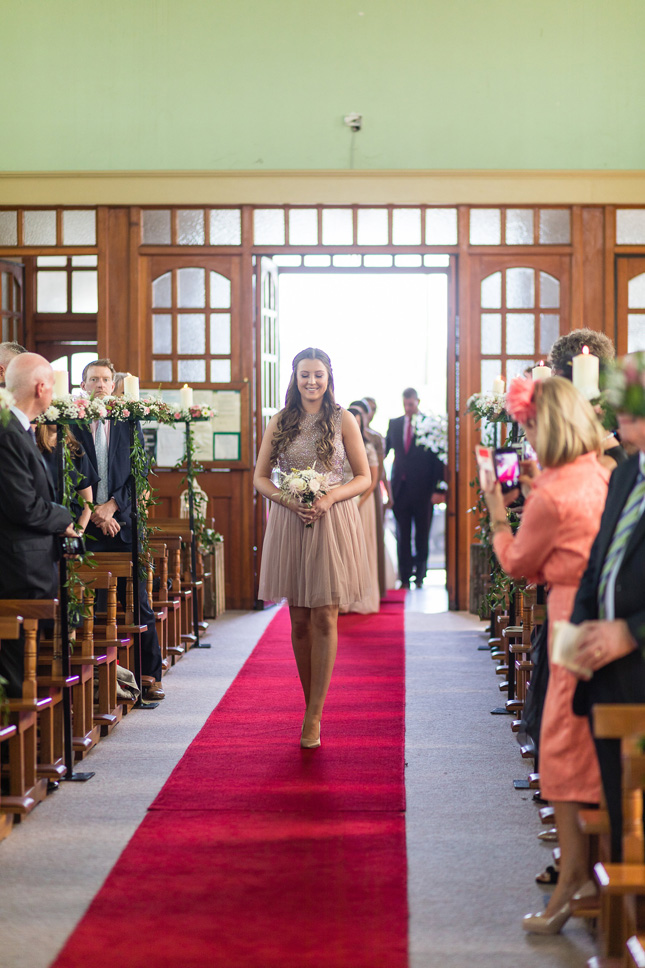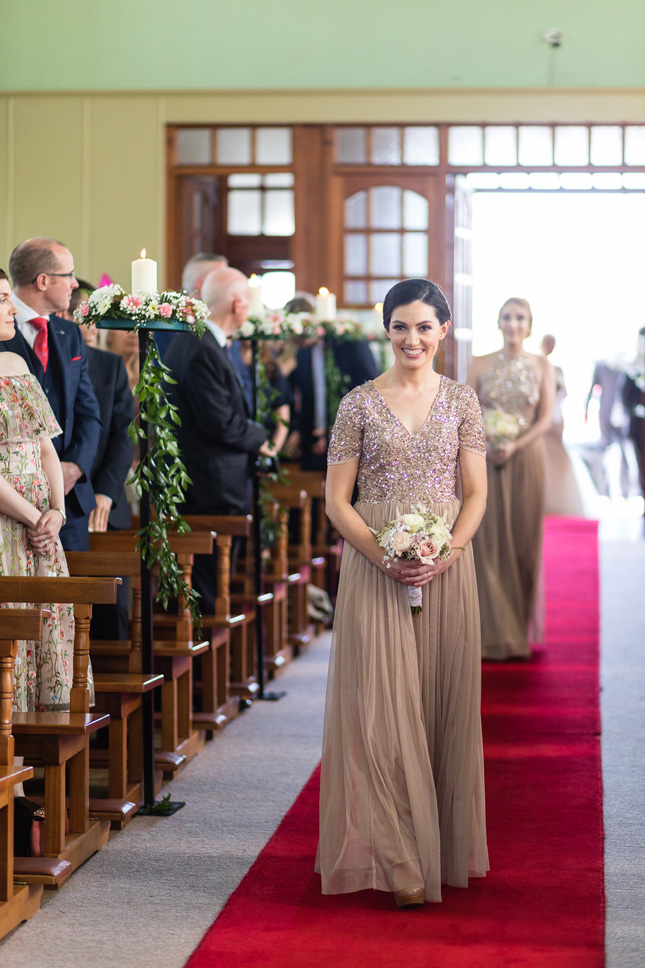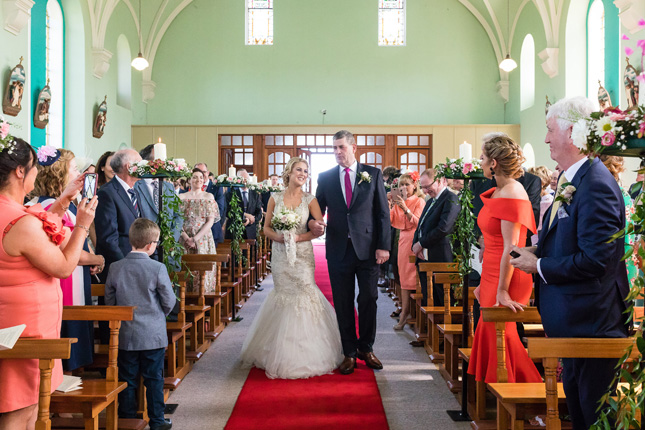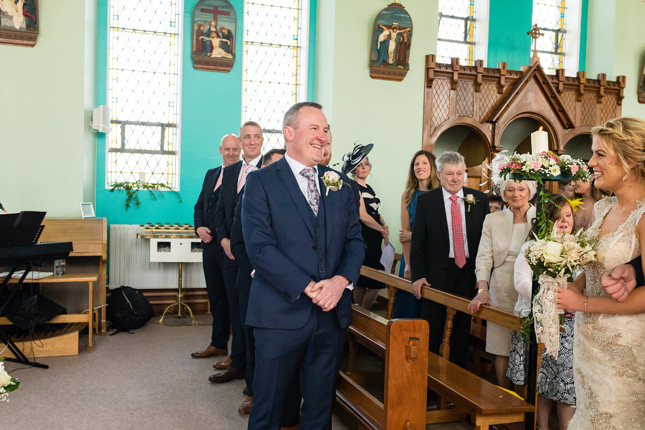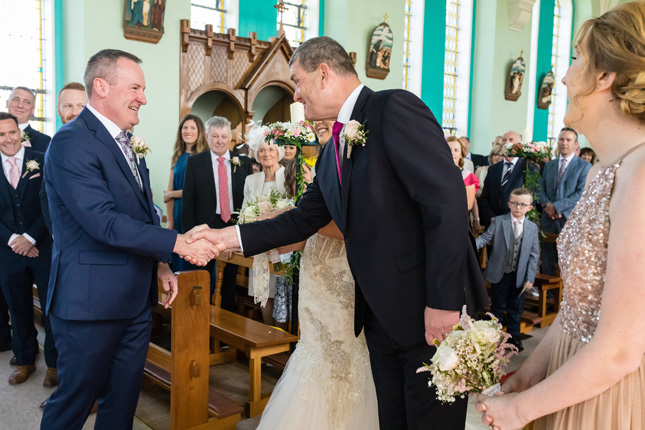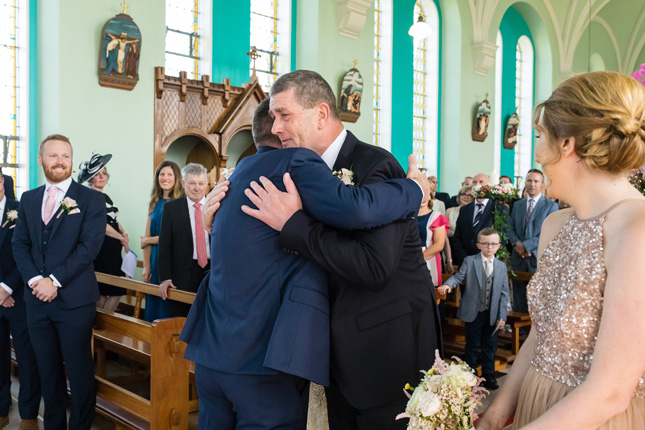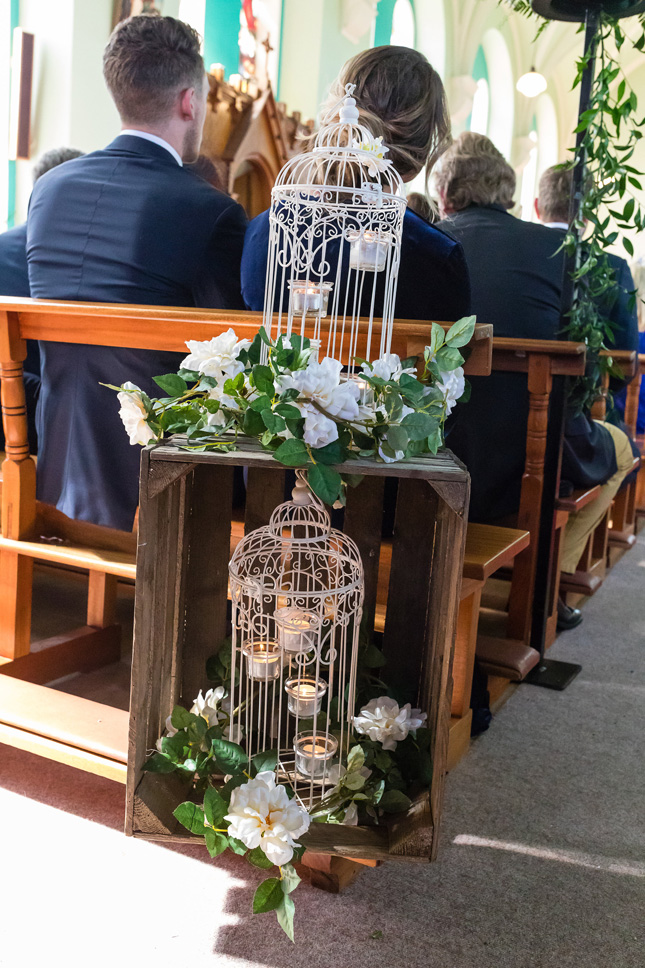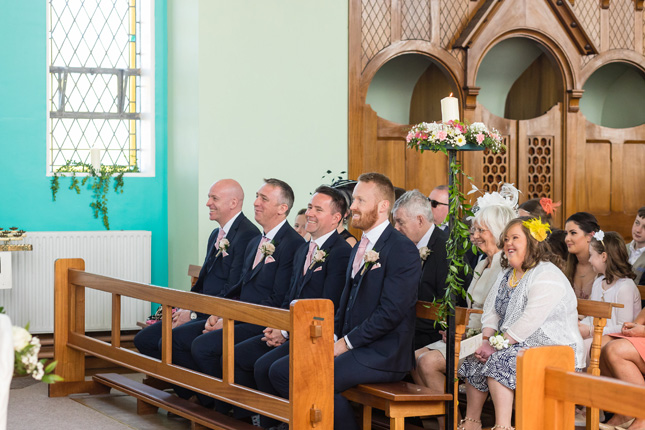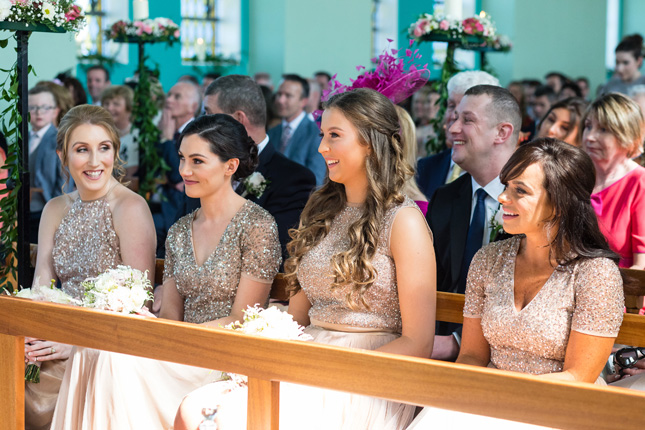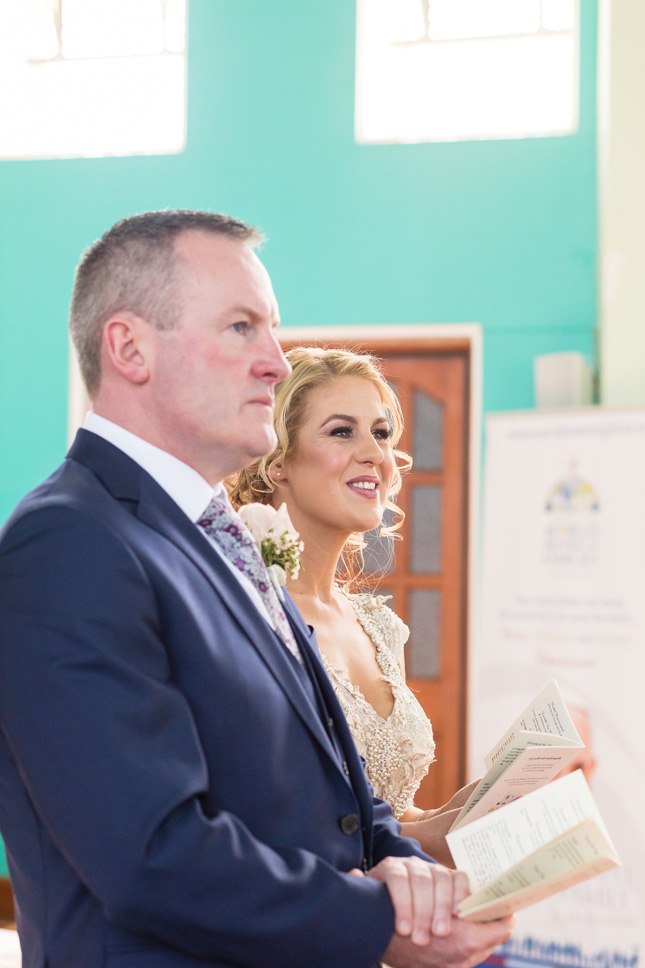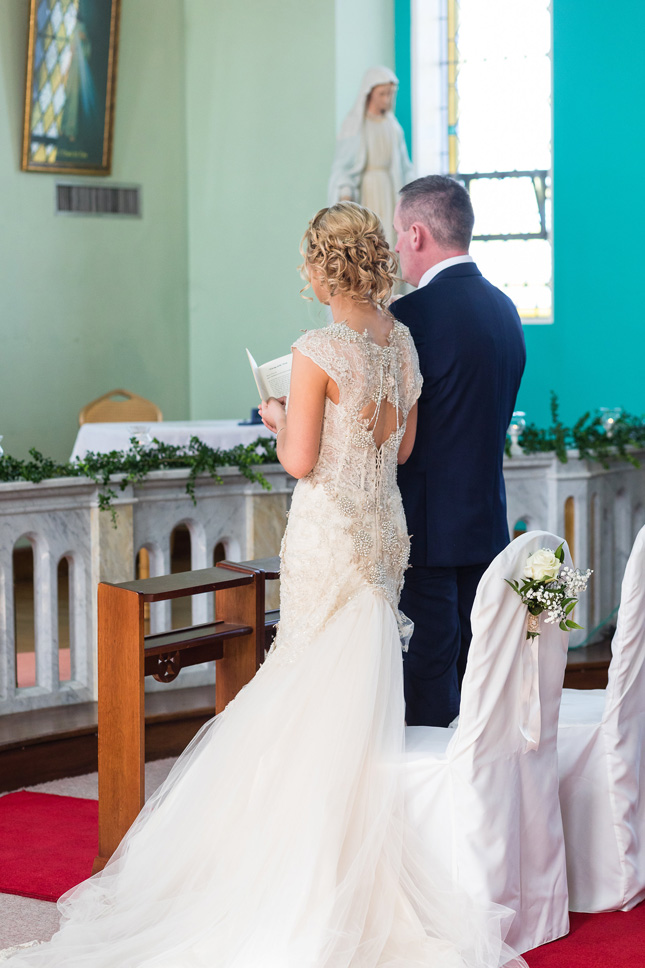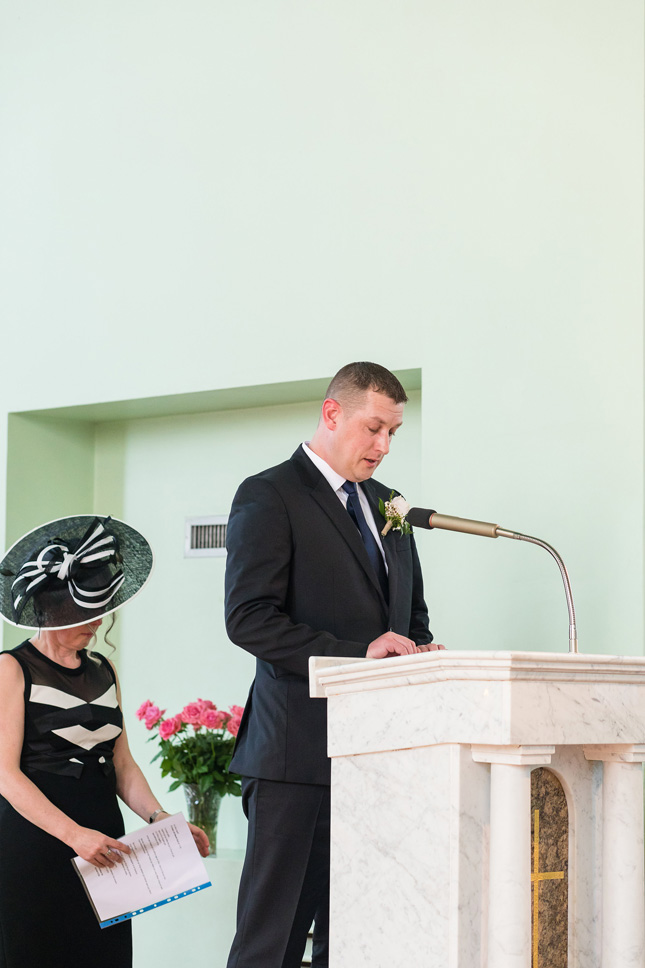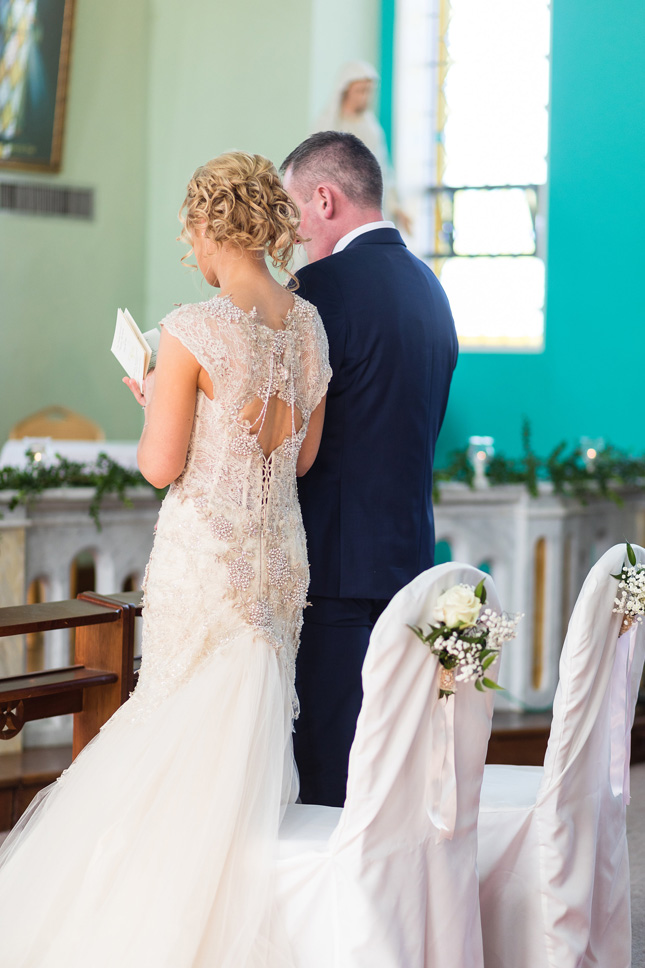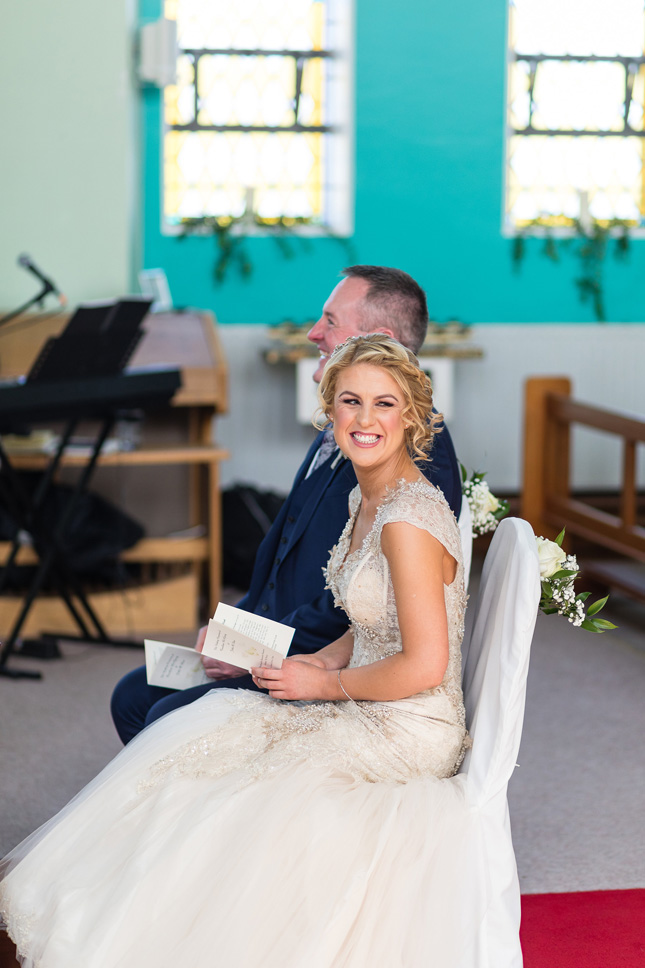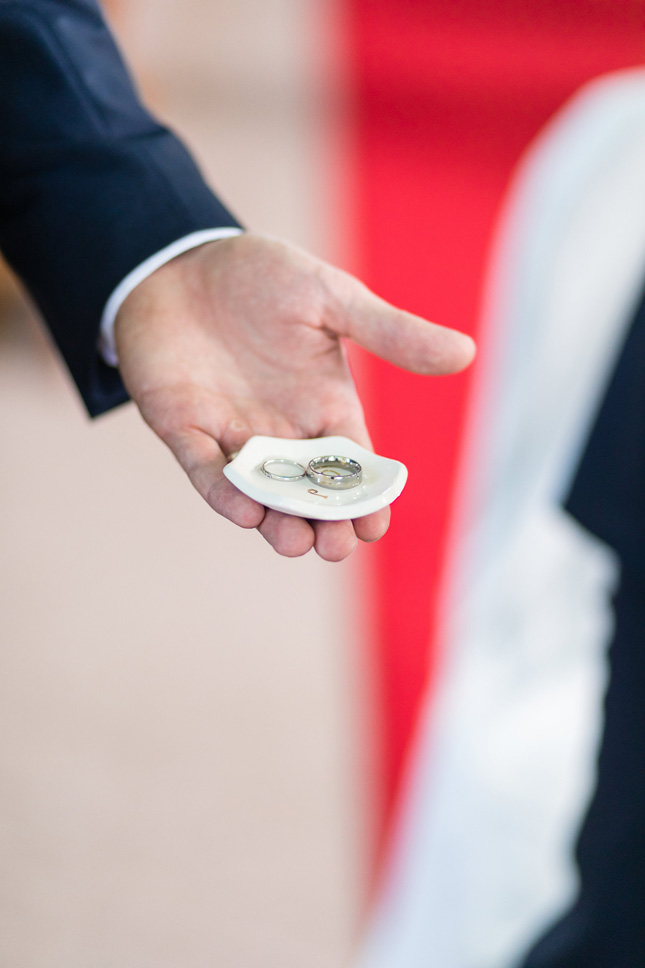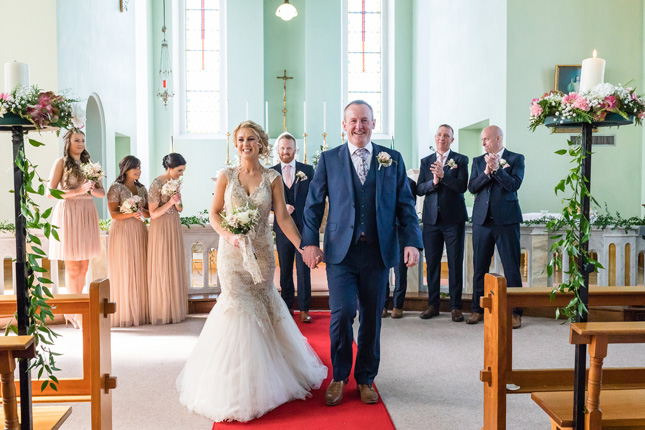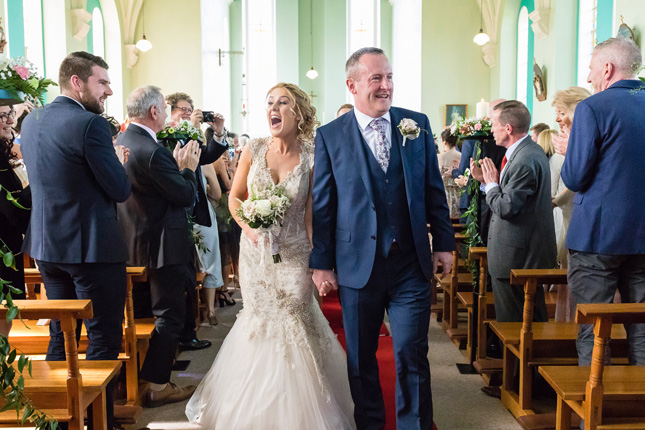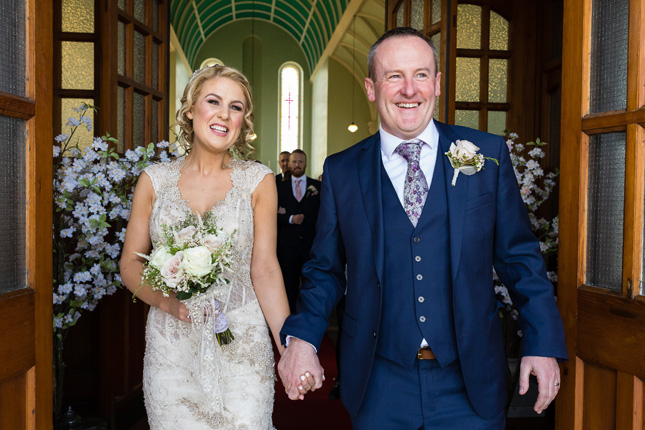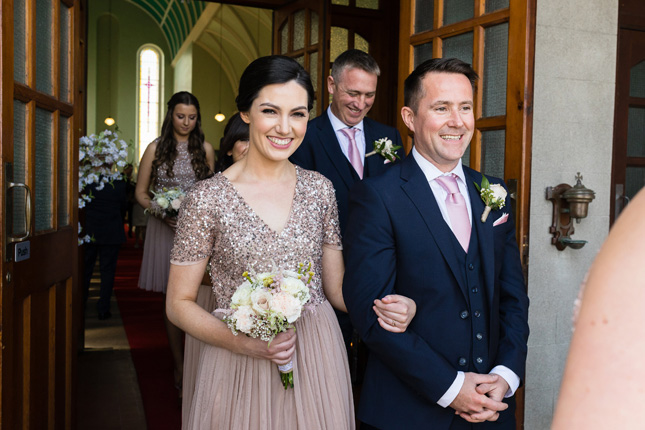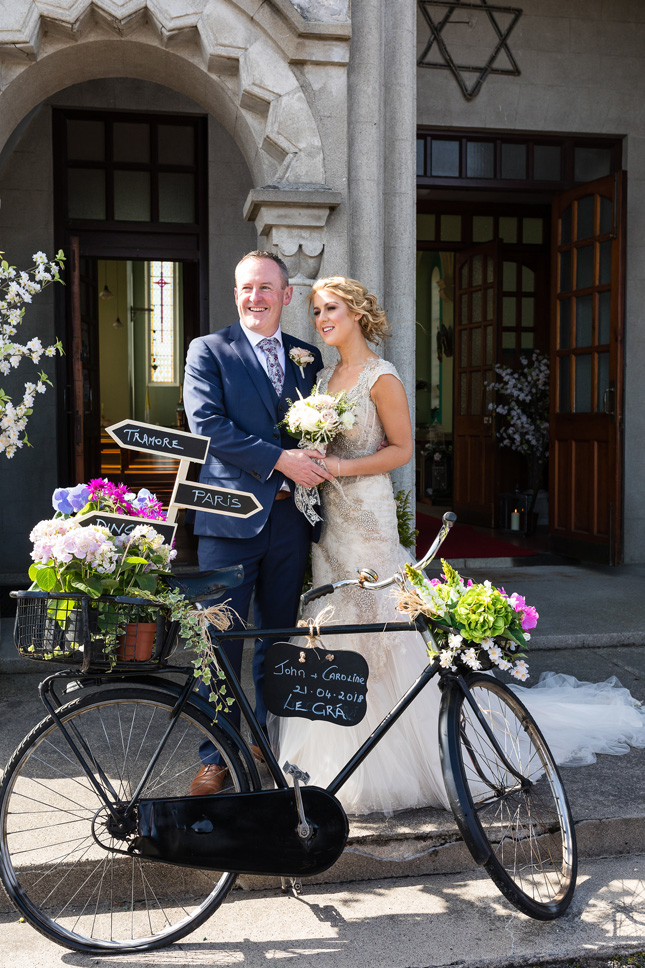 Their priority when it came to the wedding was that all their guest would be well looked after, but they weren't expecting the level of service they actually ended up receiving. "Mount Wolseley went above and beyond the call of duty to make sure that each of our guests (young and old) were being looked after. For example, one of our guests Laura had her beautiful six week old daughter with her. Because she was feeding her baby, she missed a lot of the meal, however the kitchen took note of this and cooked her a beautiful new meal when she returned to the ballroom, later that evening," she says. How lovely is that?
They used their own photos to personalise the venue, and to honour Caroline's favourite drink, they asked Mount Wolseley's team to set up a 'Pimp my prosecco' station for their guests during the reception. Cute!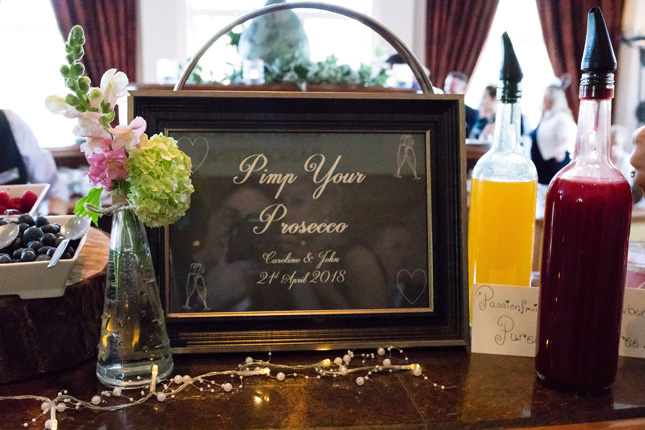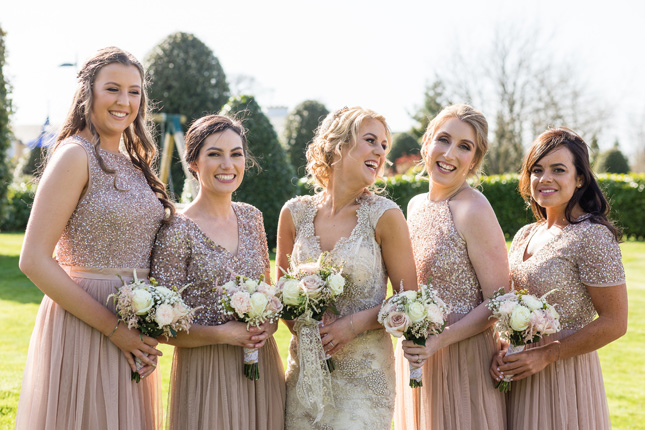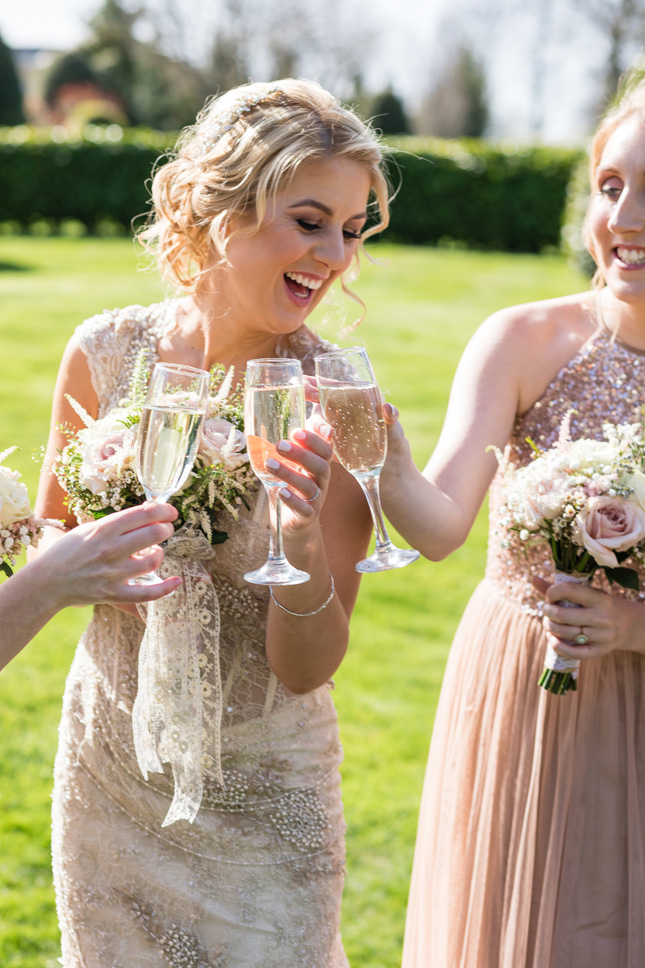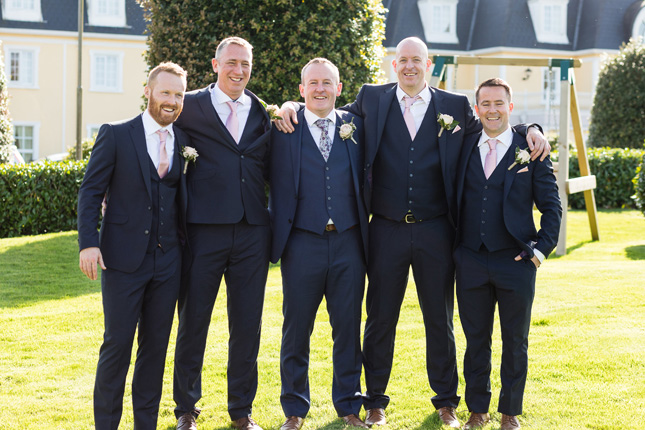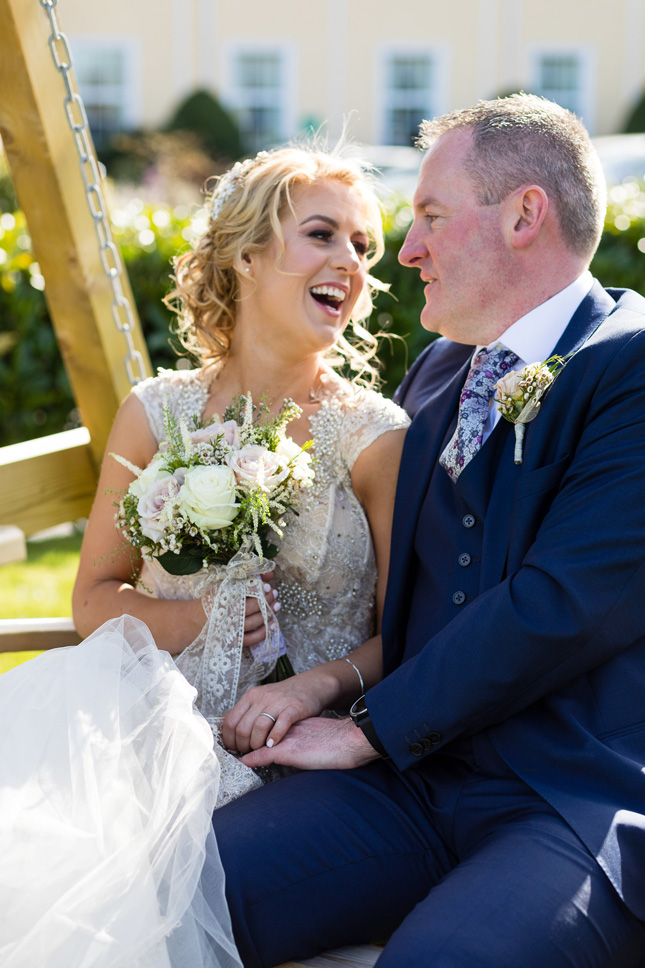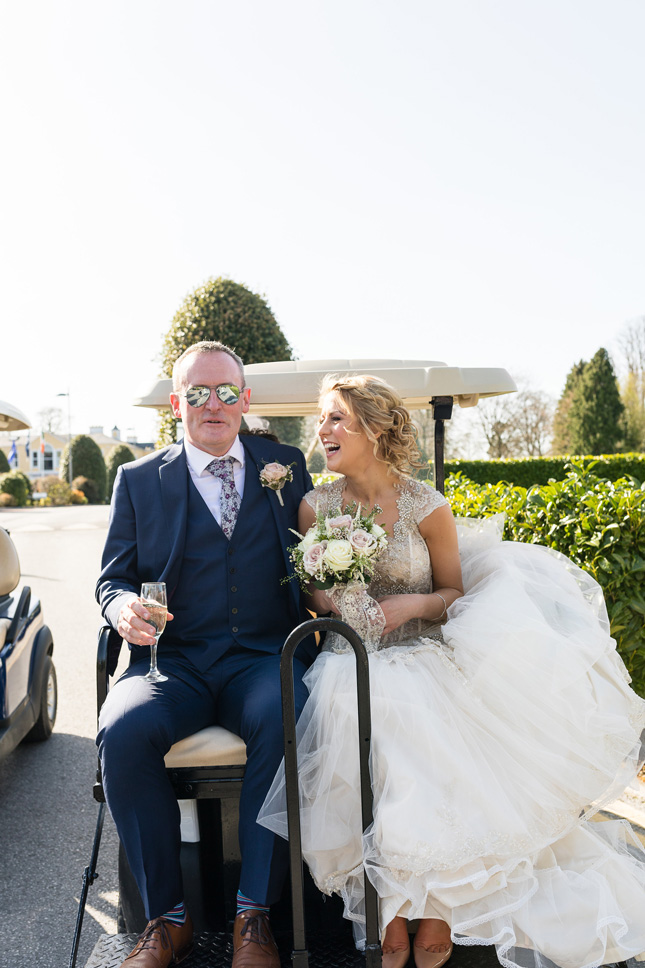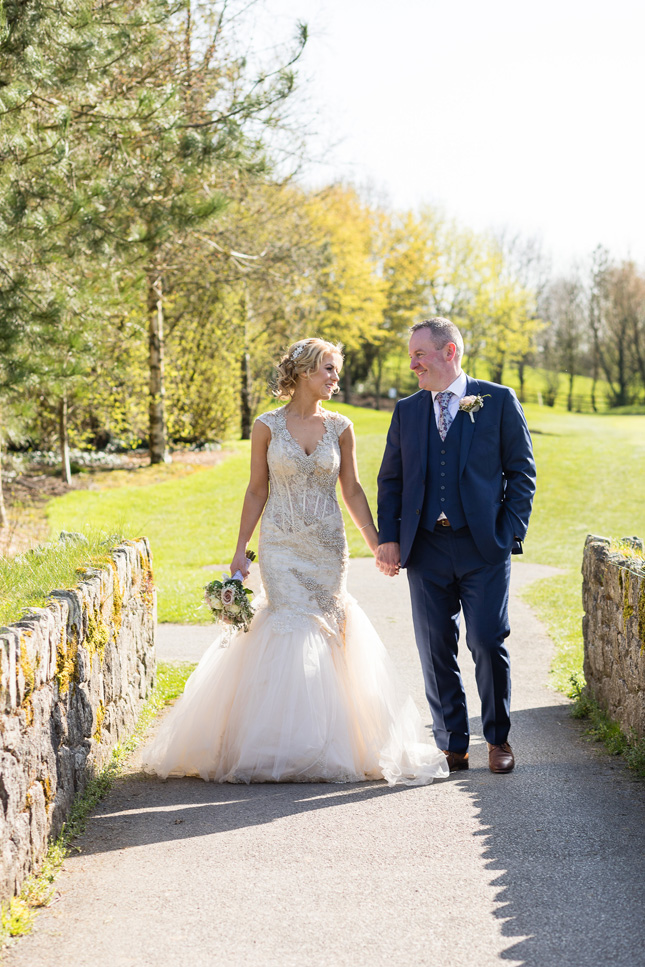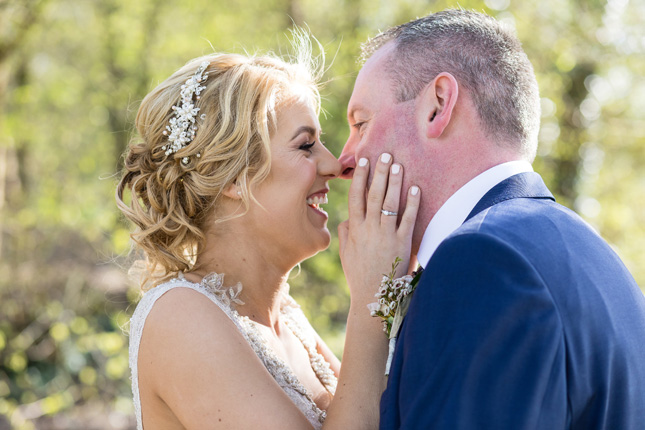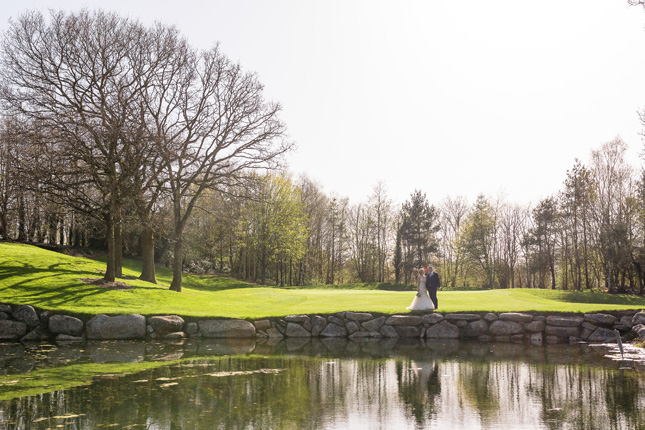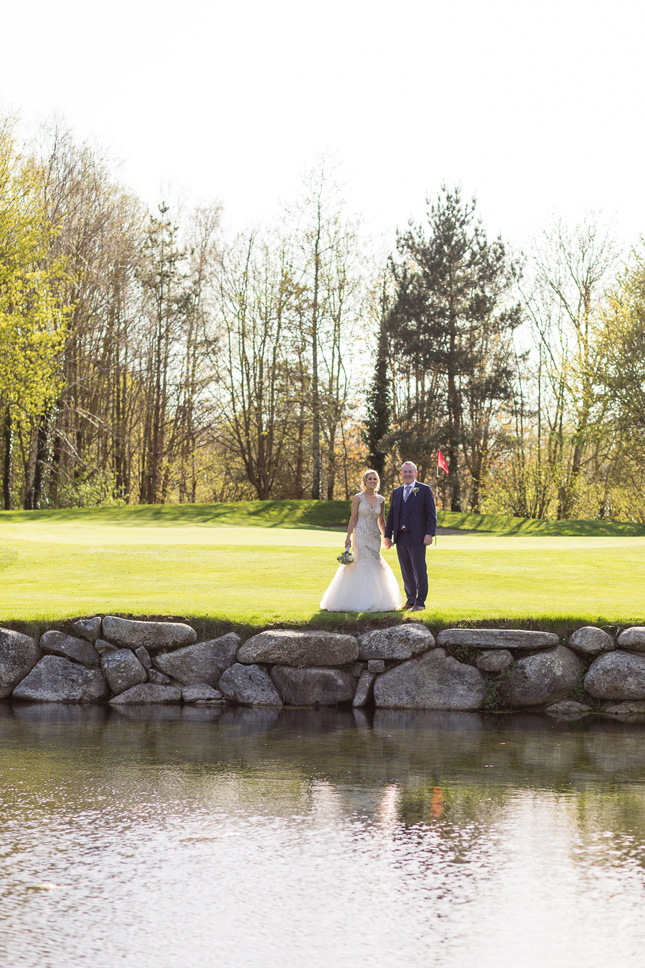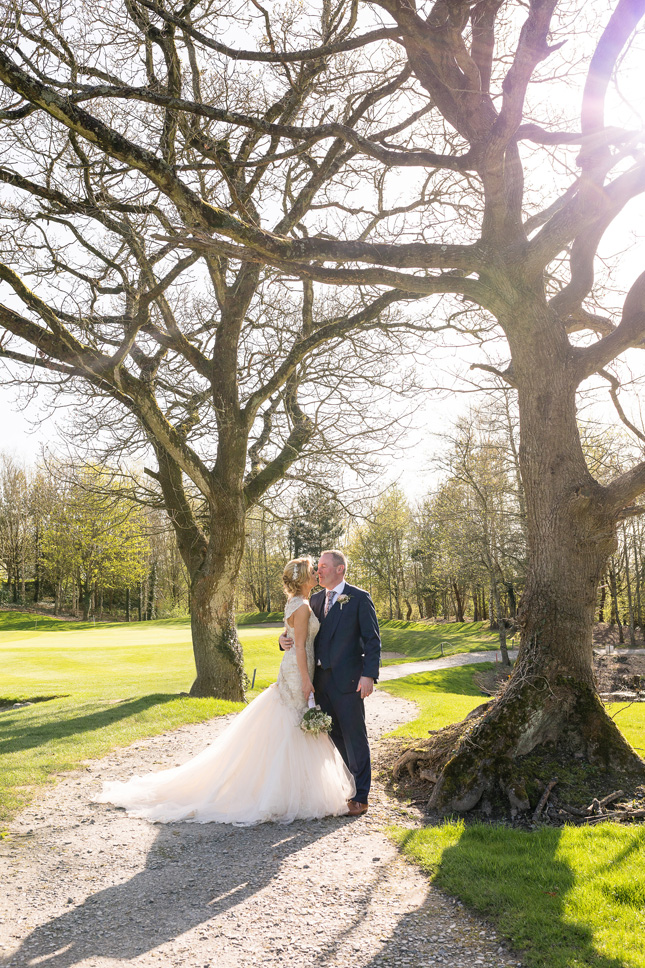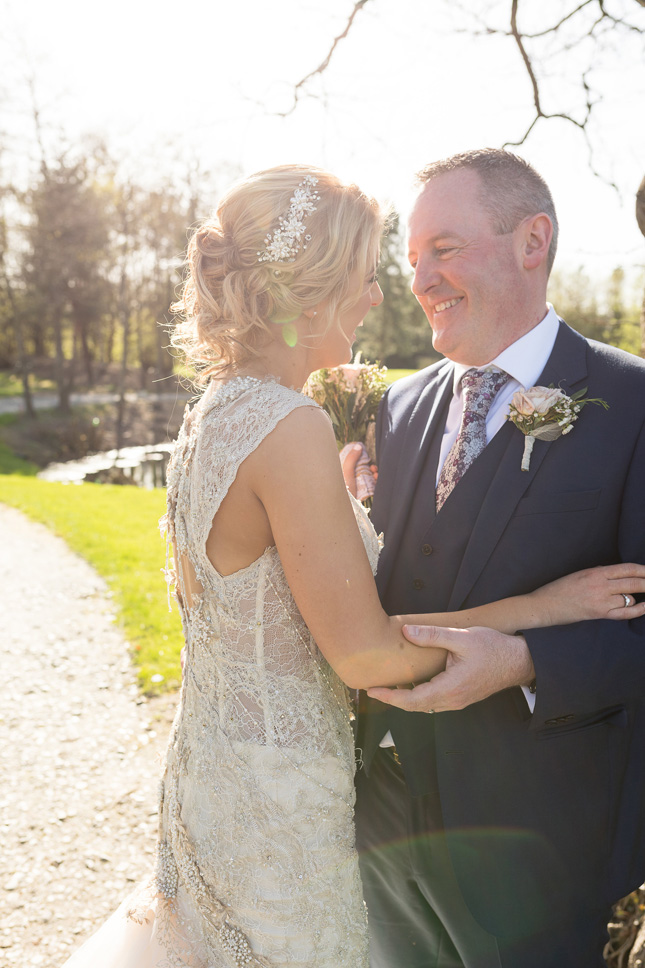 The couple were super laid back when it came to planning, choosing suppliers recommended by friends, and who had a stellar reputation. "Our favourite part of the whole planning process was sending out our invitations. My bridesmaid is extremely talented and designed really personal ones for us which made them really special. We loved these so much, that we tried to tie everything else into these," says Caroline.
The two lucked out on the day, as after six months of persistent rain, they got a beautiful day for the wedding. "It was a mini heatwave for that weekend. We made a conscious effort to enjoy every minute of it, and we loved celebrating with our friends and family," says John.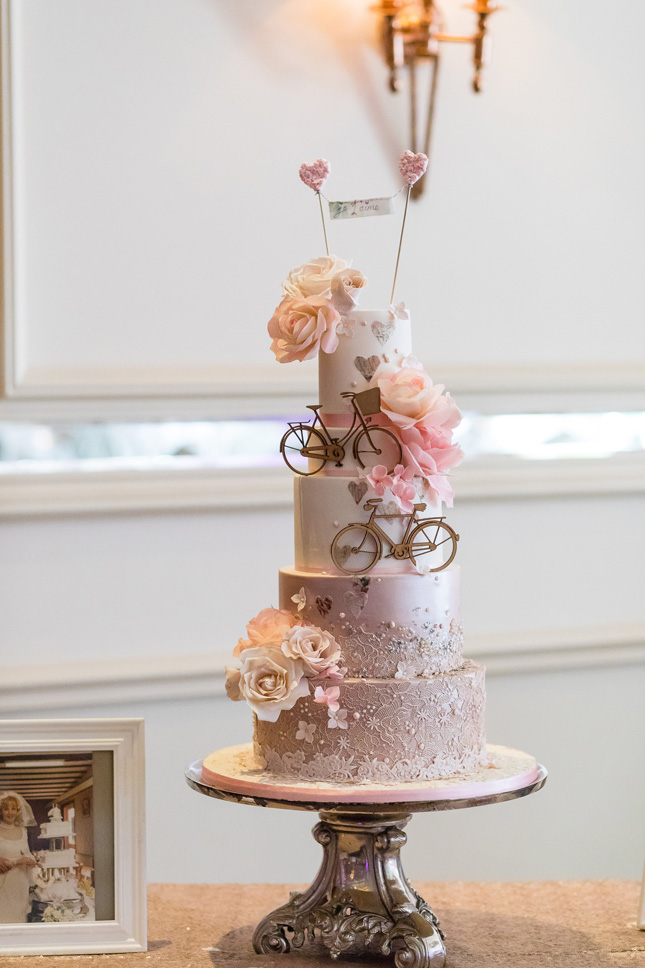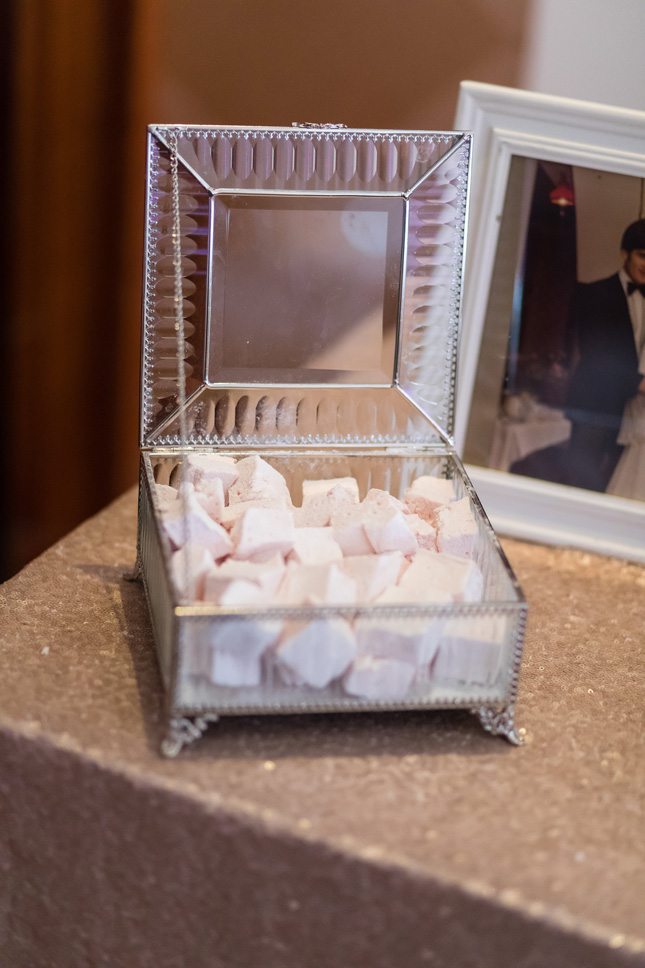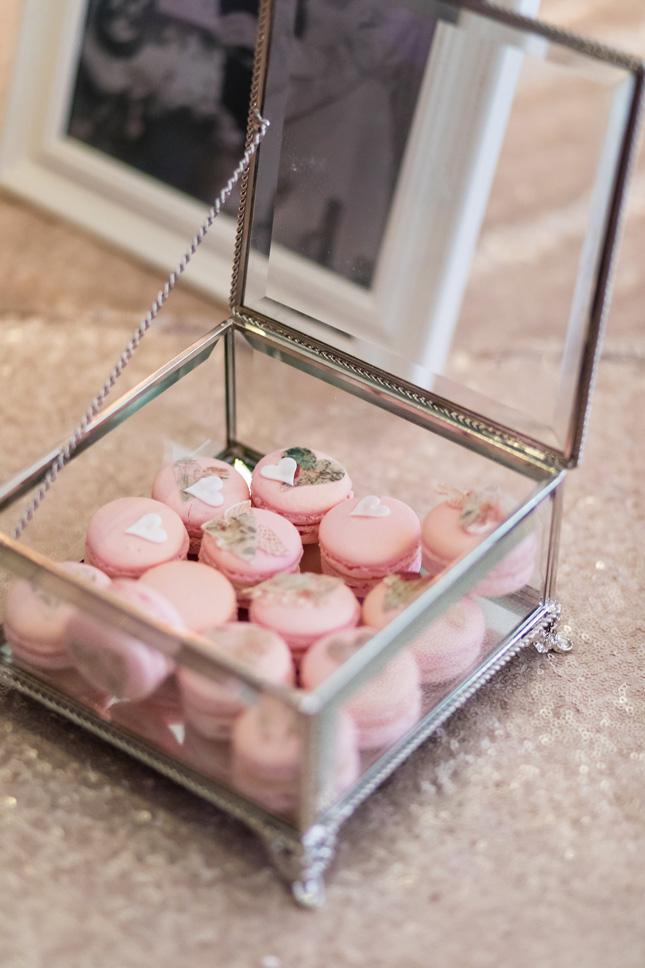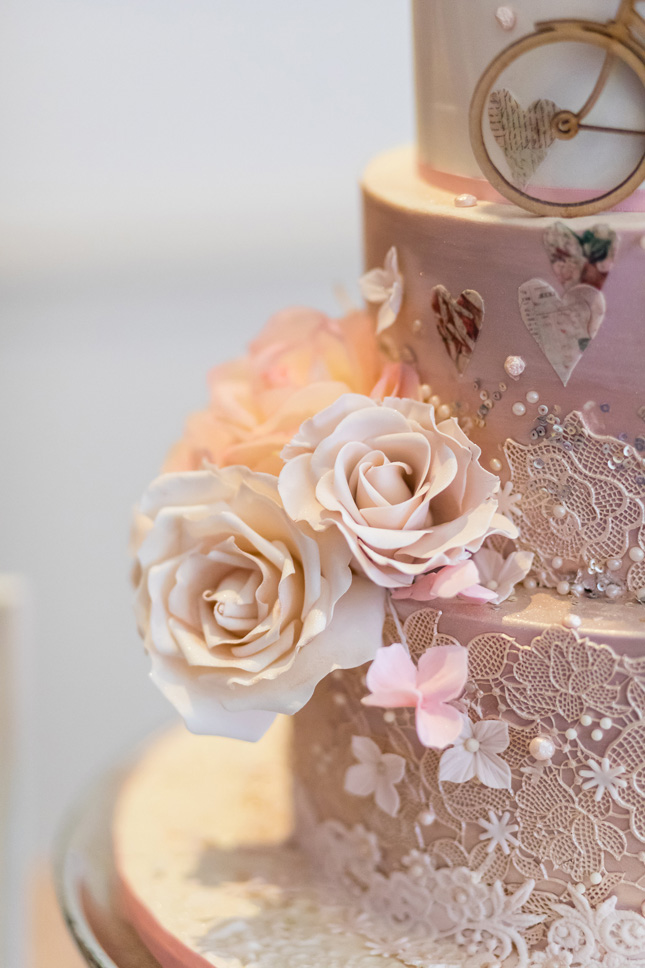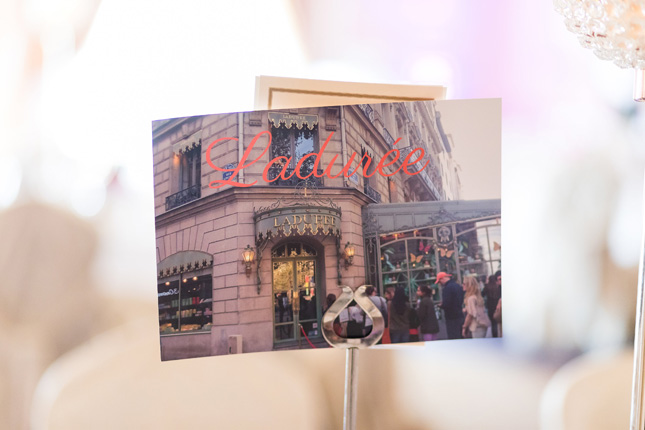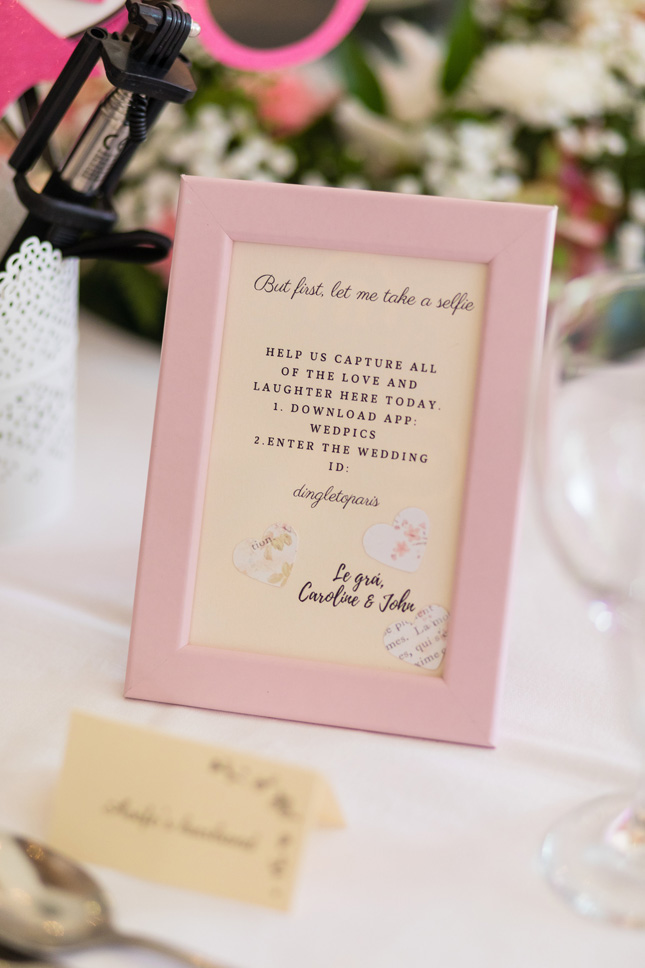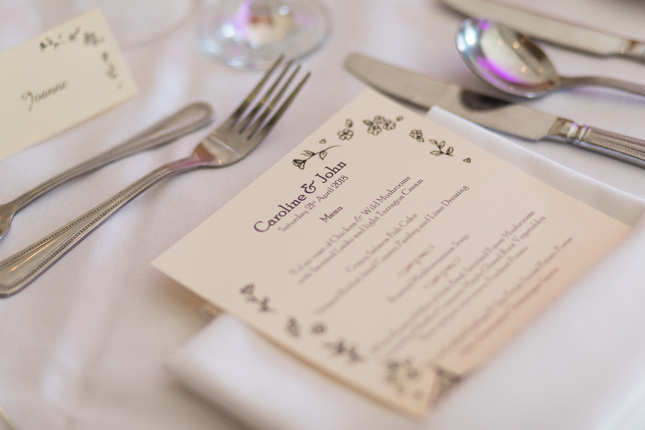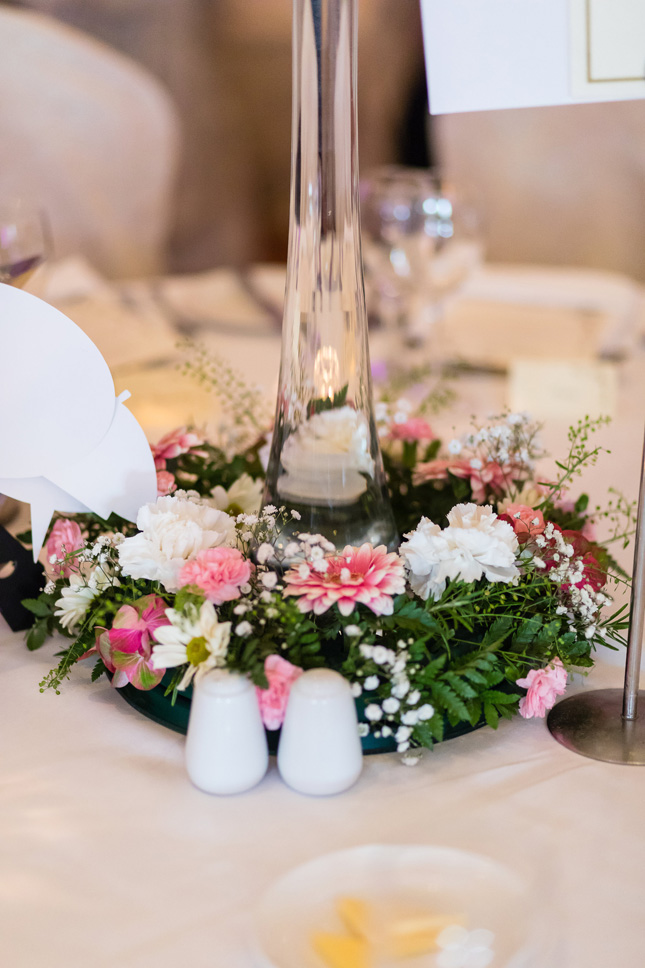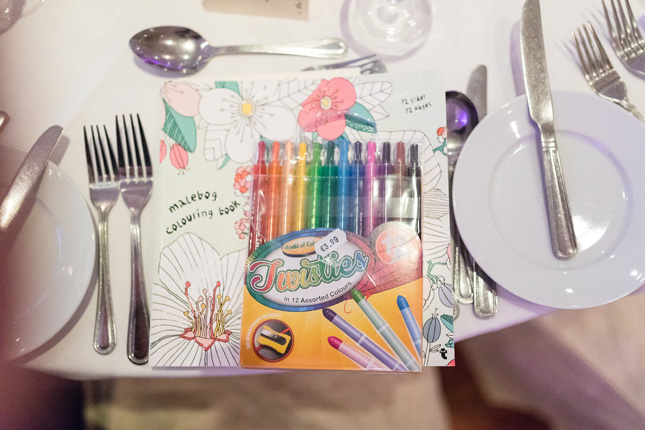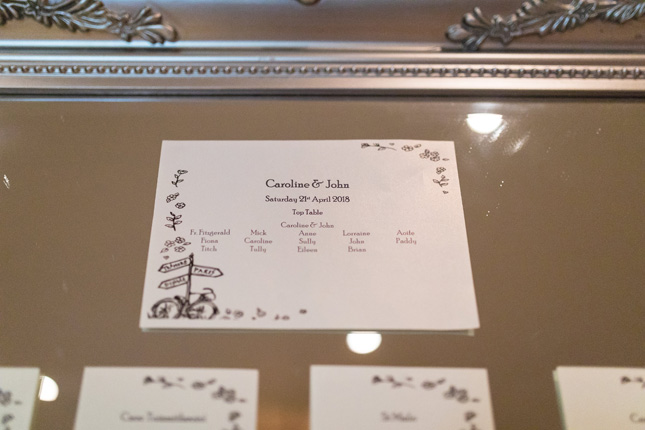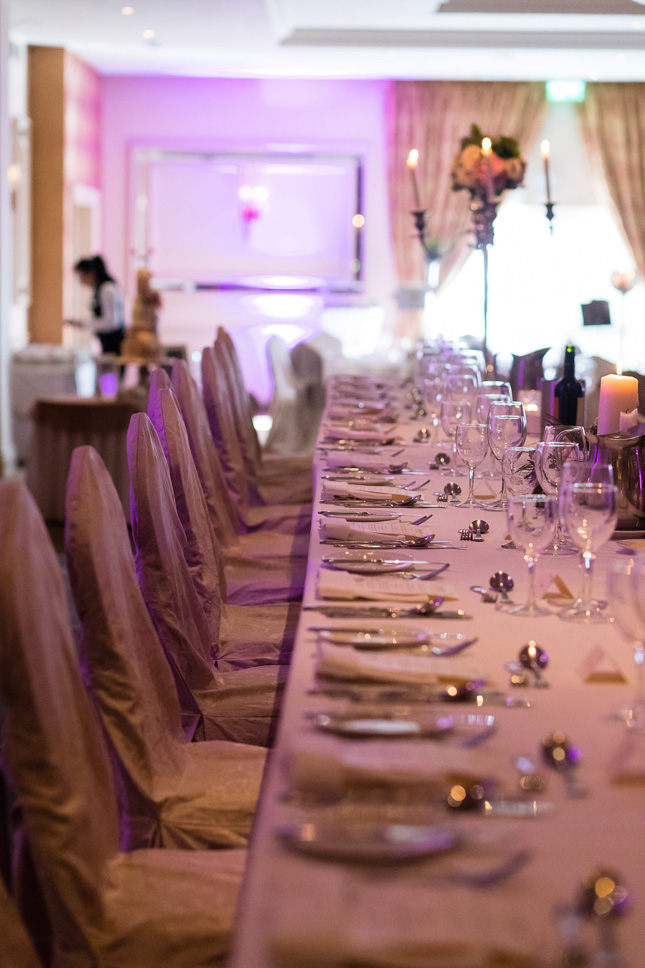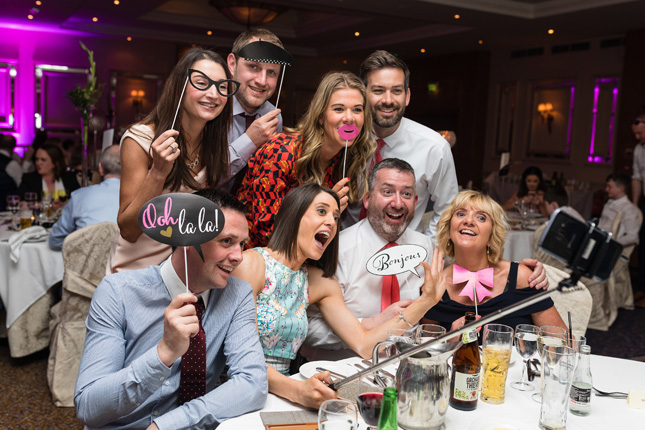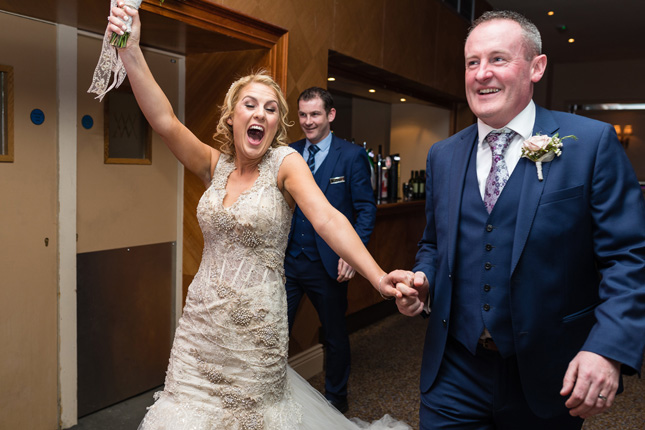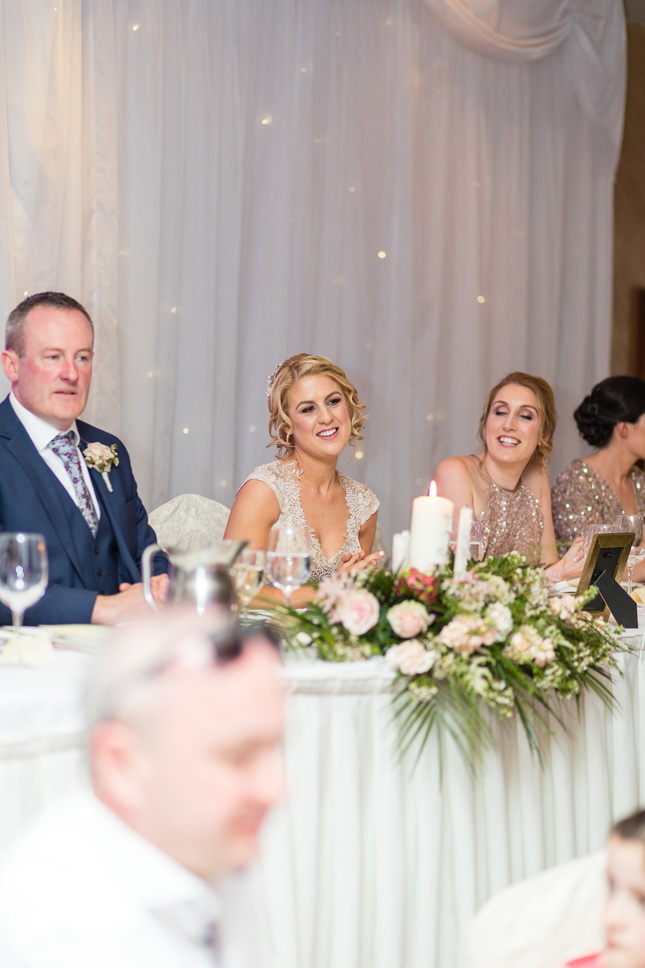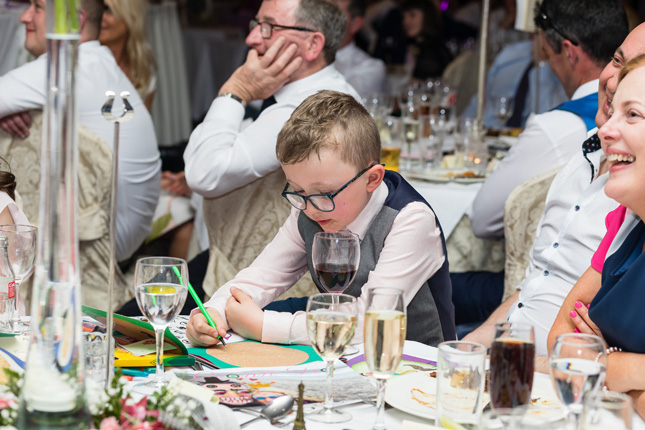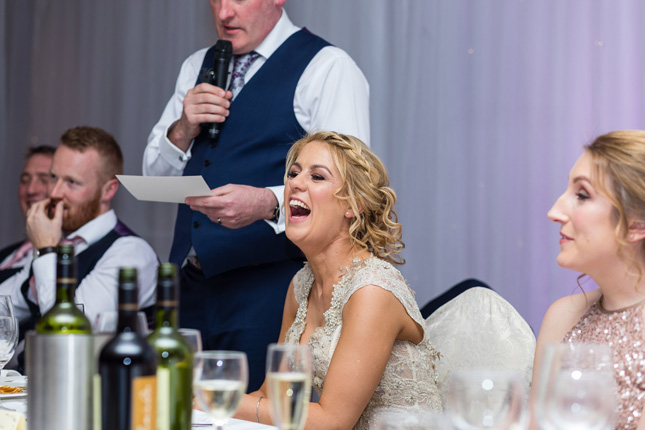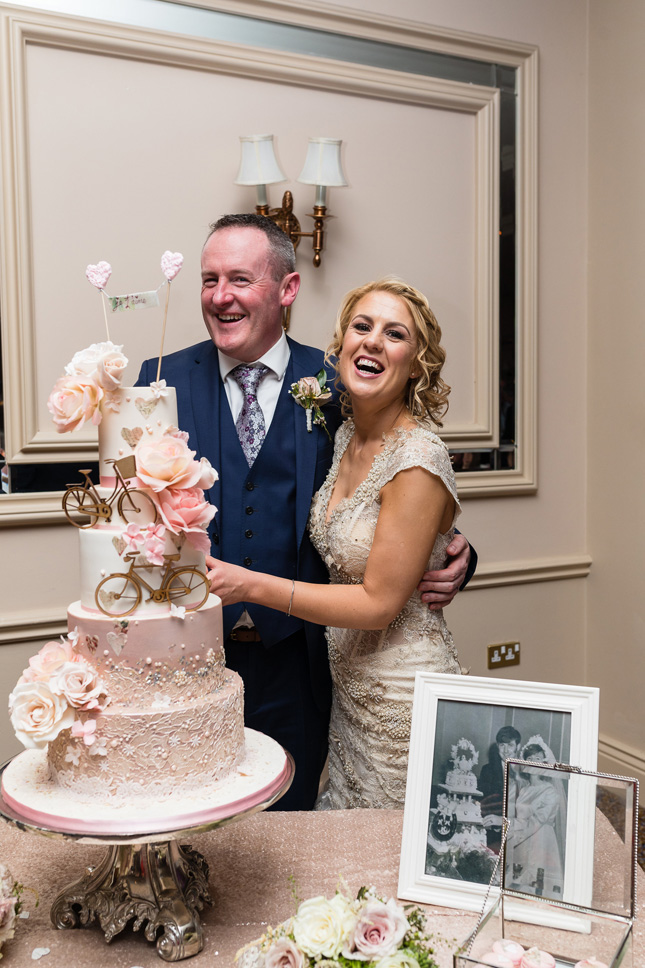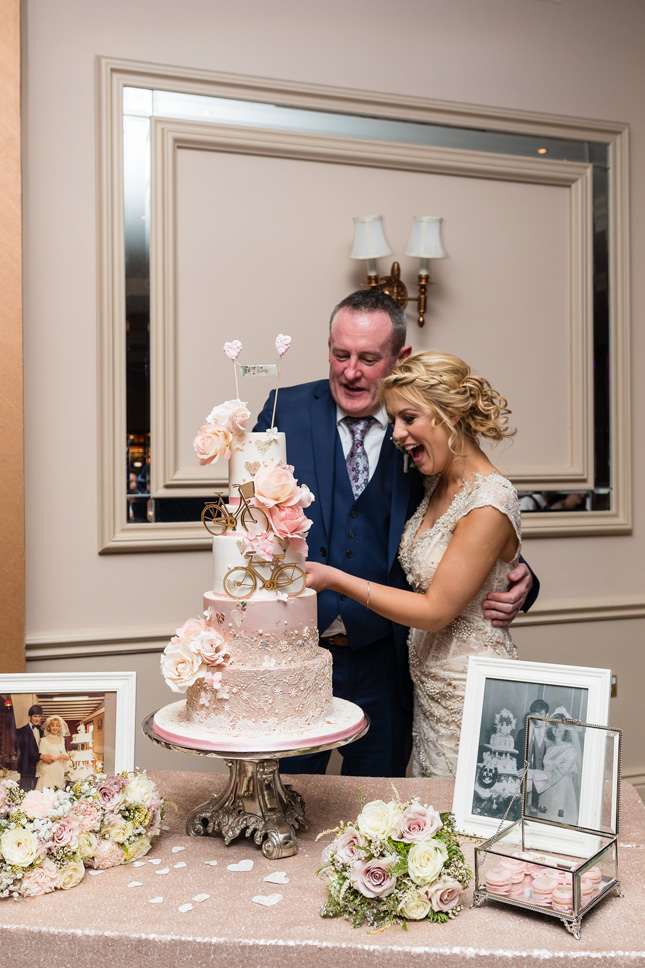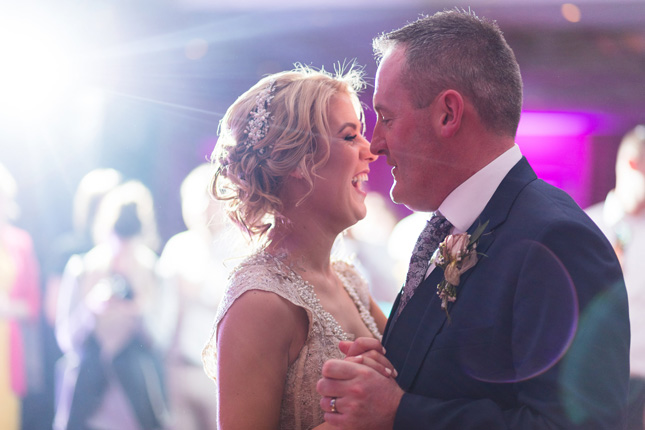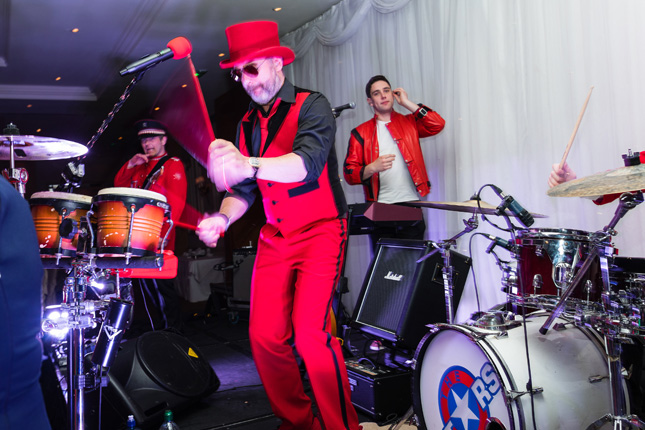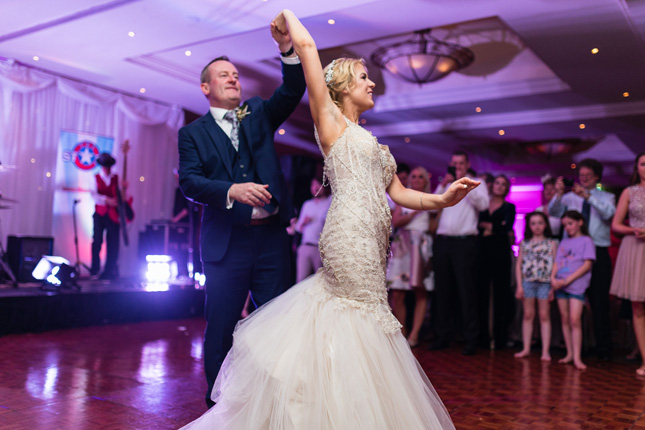 They had a minor hiccup when just as Caroline stepped into her dress, the clasp on the back of it stopped cooperating. "Luckily, our extremely talented hairdresser Edwina Hayes, announced that she had a degree in fabrics and textiles. Before anybody even had a chance to panic, Edwina quickly came to the rescue and literally sewed me into the dress!" she laughs. Otherwise, the day went off without a hitch!
Their advice for other couples planning weddings is to not be above accepting help. "Your friends and family are more than happy to help out with various aspects of the planning process so make sure to get everybody involved. It helps keep any pressure off and makes everything a lot more personal and special!"