Christine and Tom's gorgeous Darver Castle wedding story all began long before when they met in school.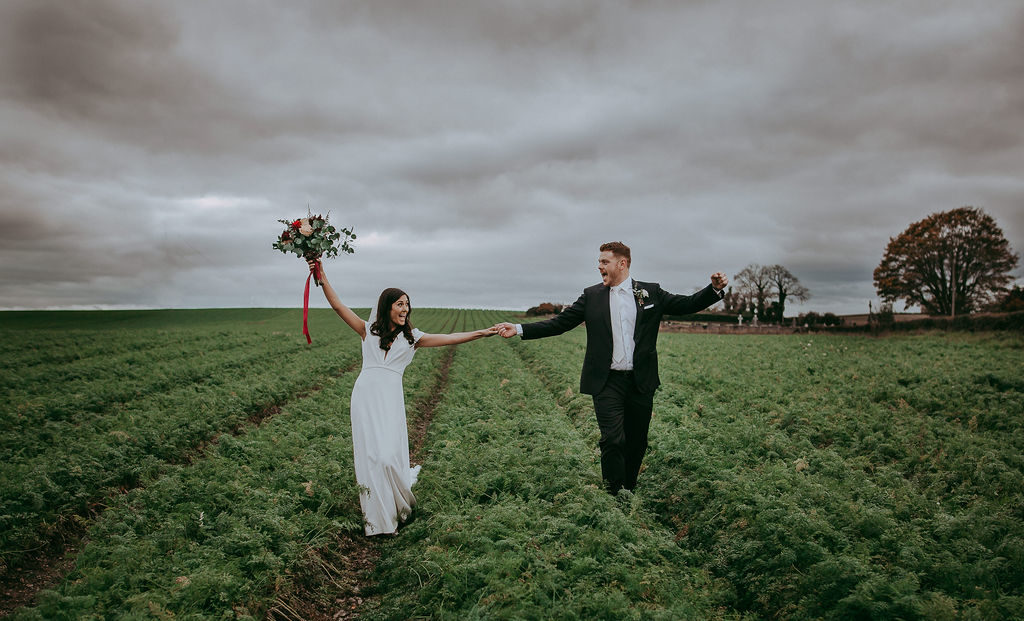 "We met originally in a school musical, Les Miserables – it was love at first sight….Christine just didn't know it yet!" laughs Tom. "It took us a couple of years but eventually Christine came to her senses and gave in to my superb dance moves at a fresher ball in Rathmines."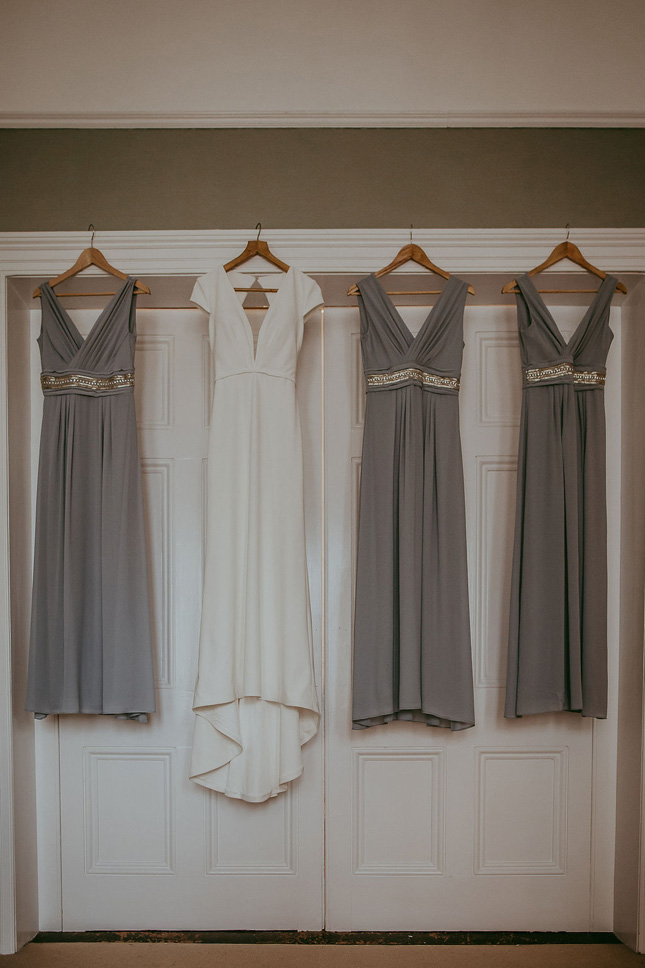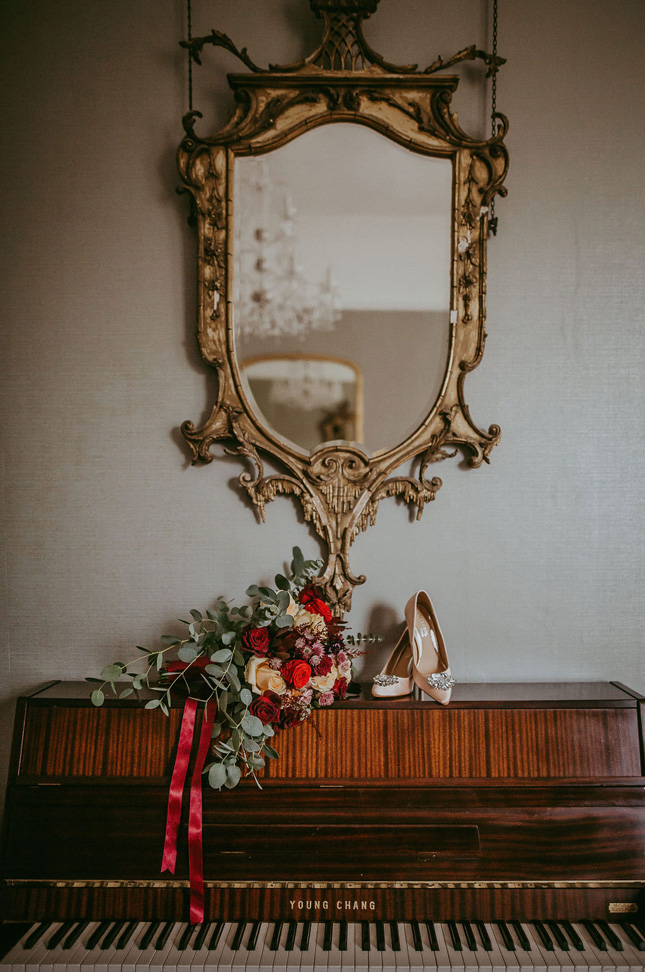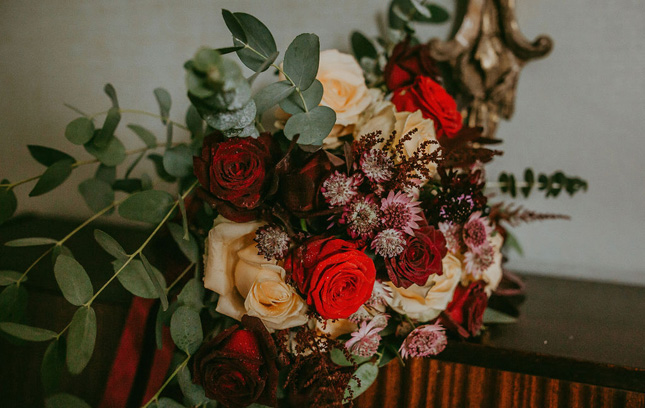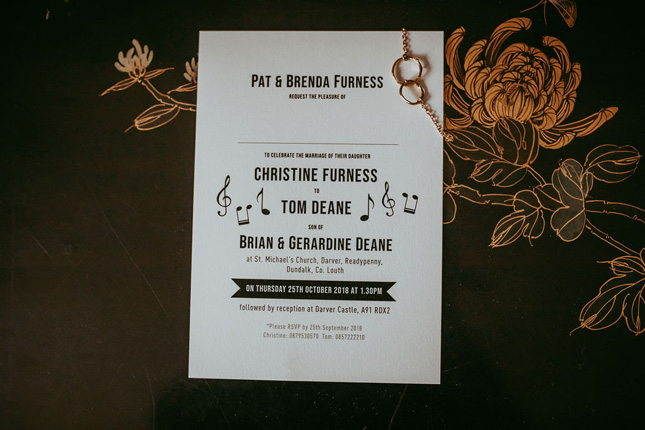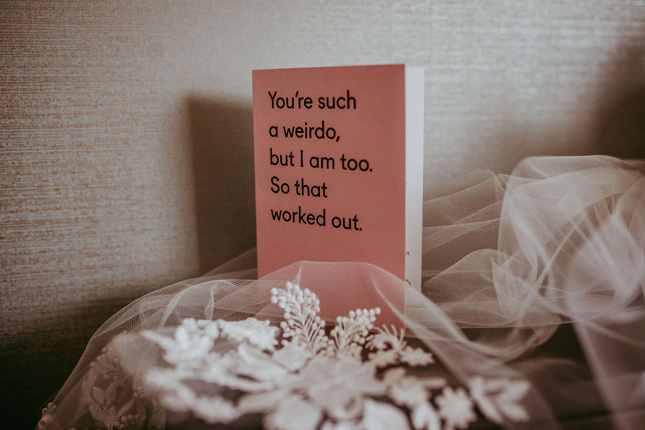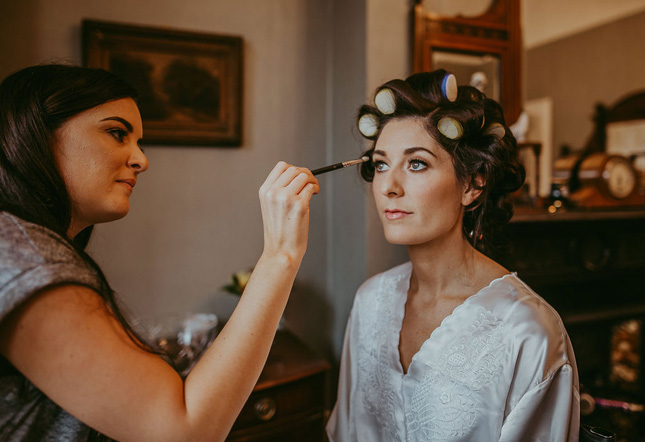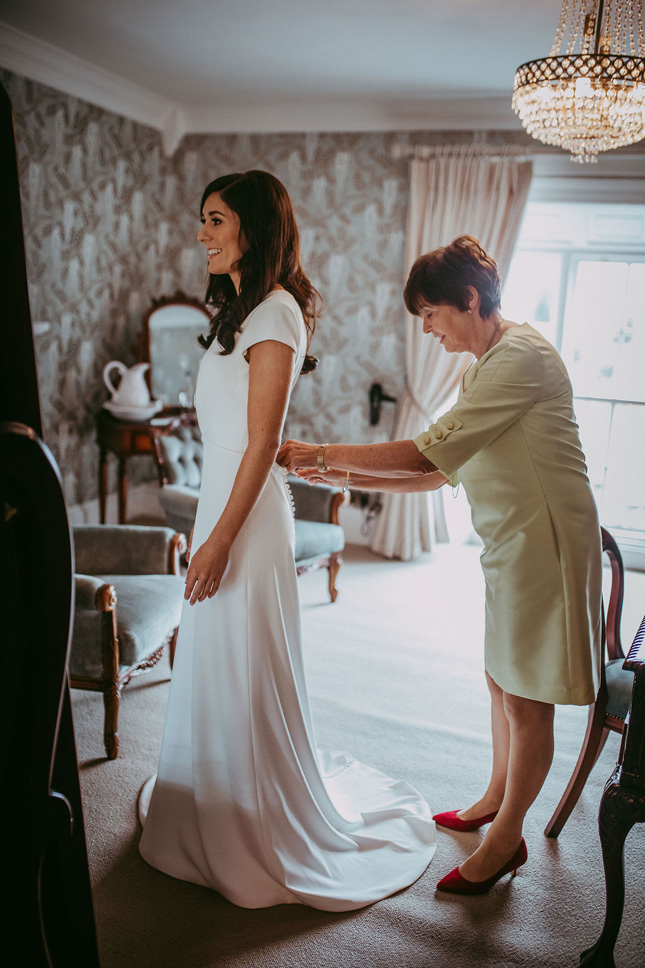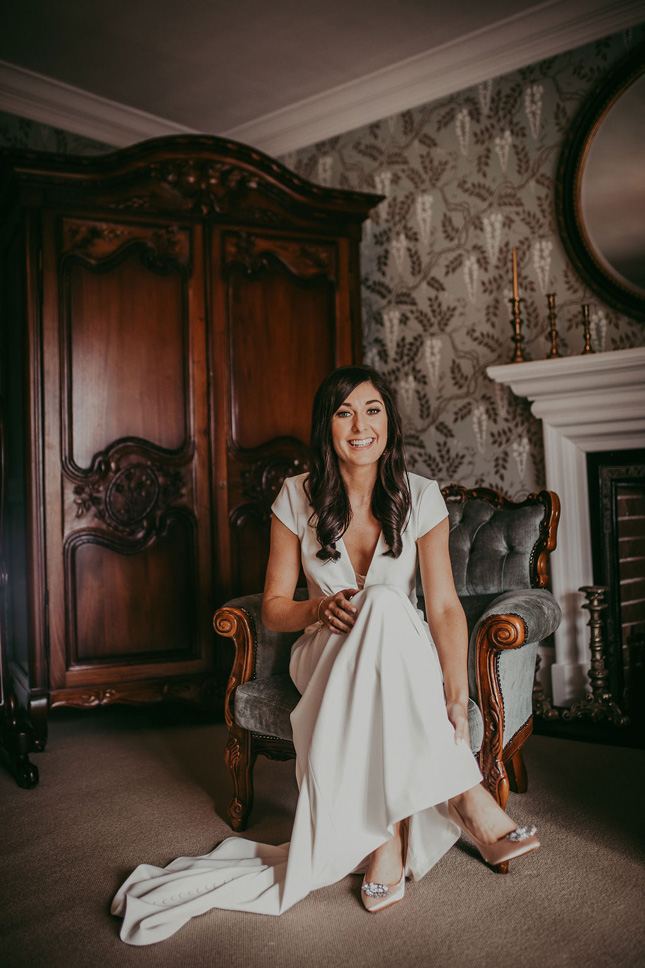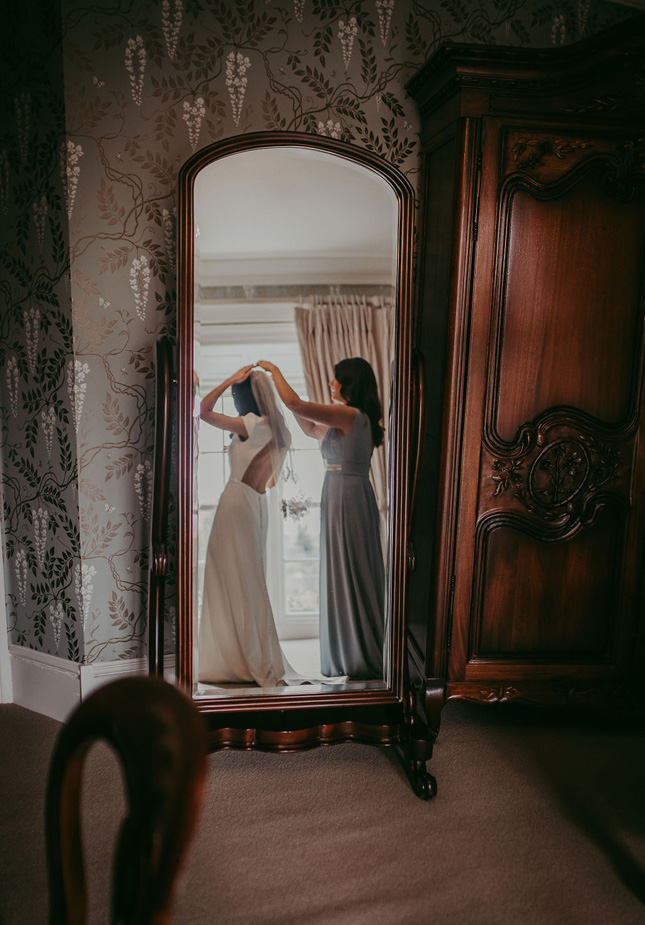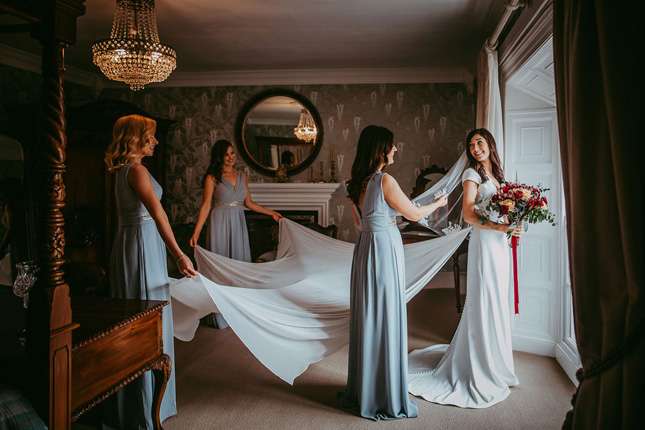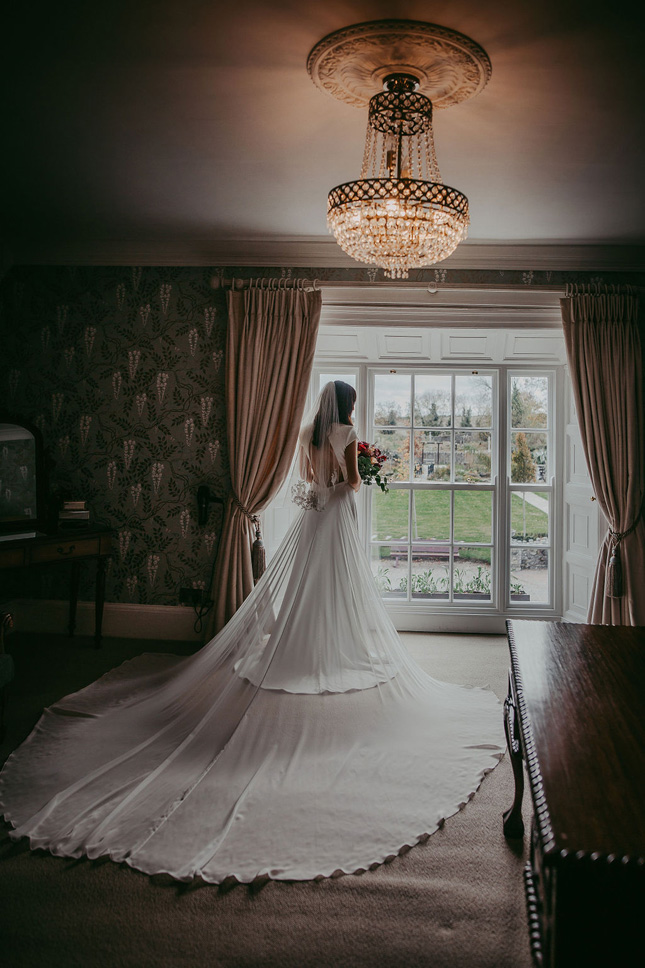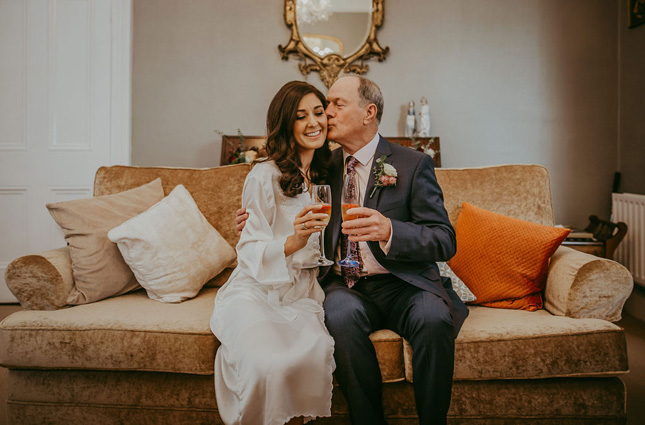 Tom was told early on in the relationship that if he ever proposed Christine would prefer to pick the ring, and she really didn't want to be proposed to in a restaurant, but he had other ideas. "I designed the ring and proposed in Nicos – our favourite restaurant on Dame Street, which unfortunately has recently closed its doors for good," he says.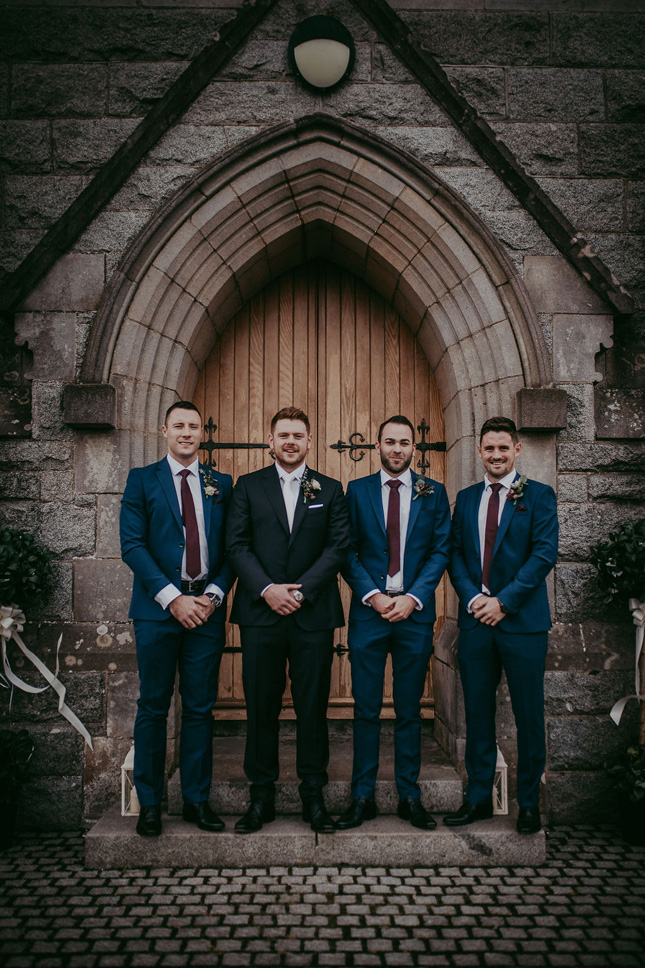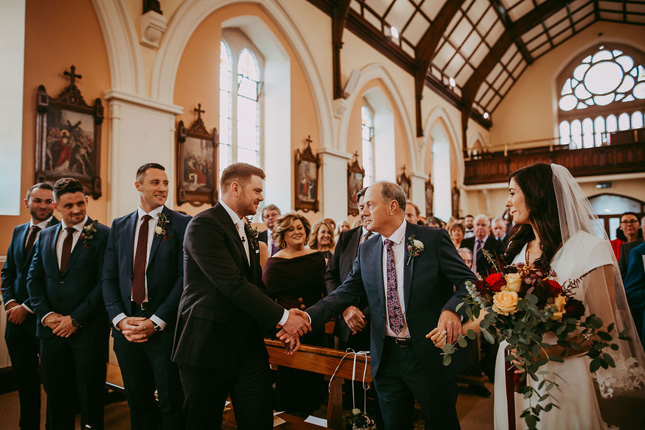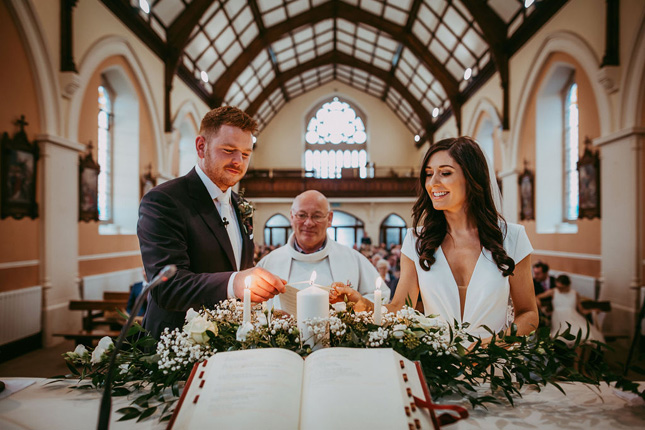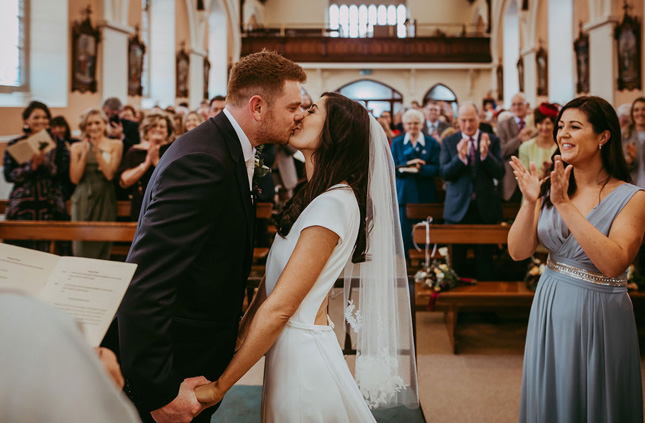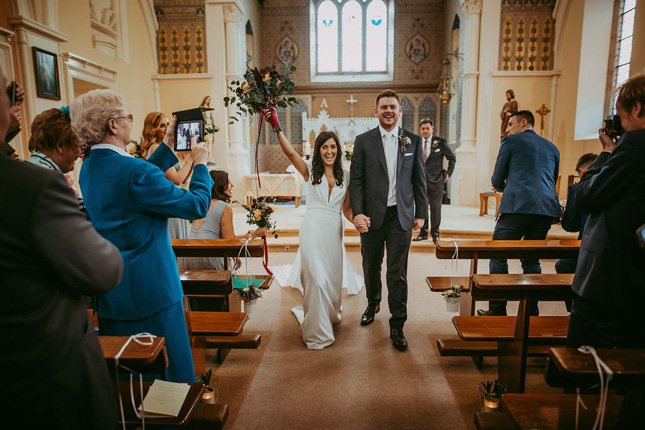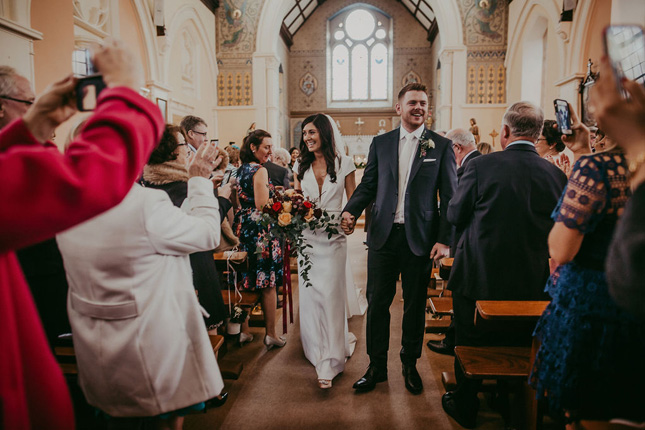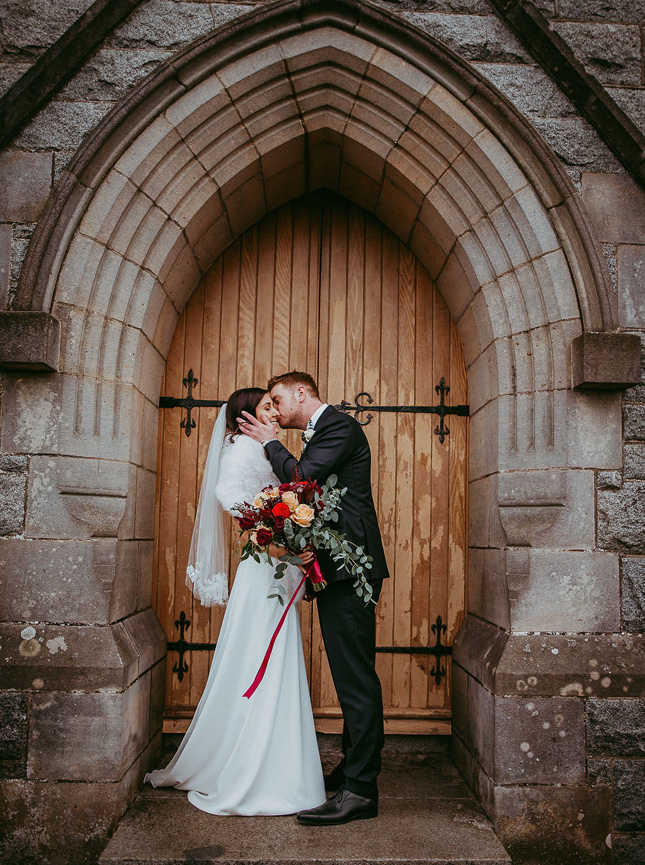 They started wedding planning by looking at venues and had come up with a shortlist of three venues they loved before they visited Darver Castle, and after that, a Darver Castle wedding was the only option for the pair. ". The moment we stepped in the door and met the team we knew this would be where we would be married. The date at this stage was secondary – we would work around Darver!" he remembers.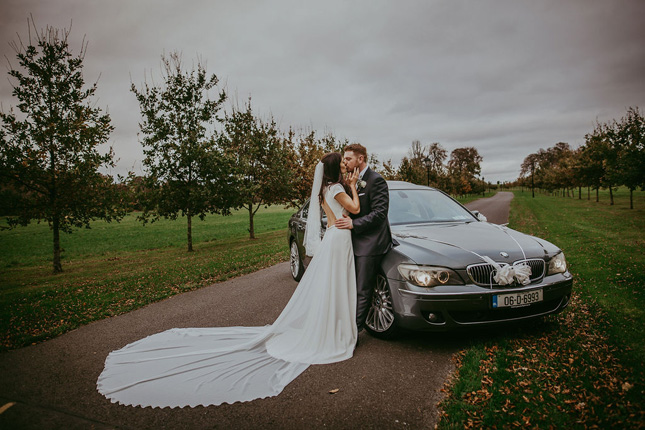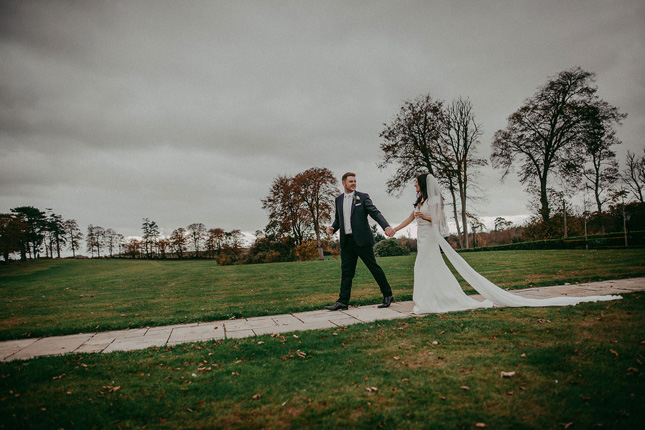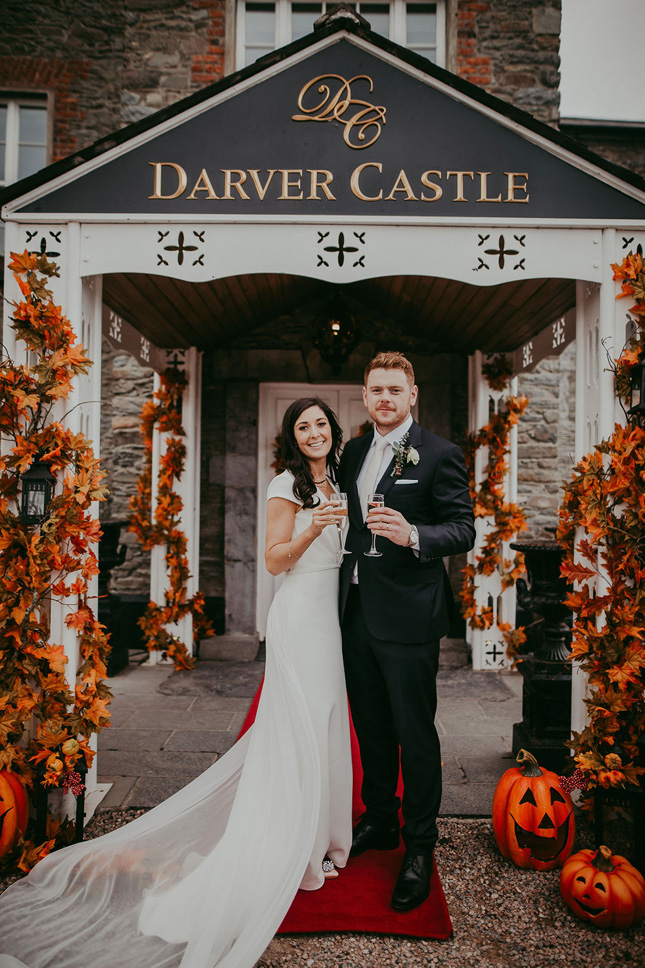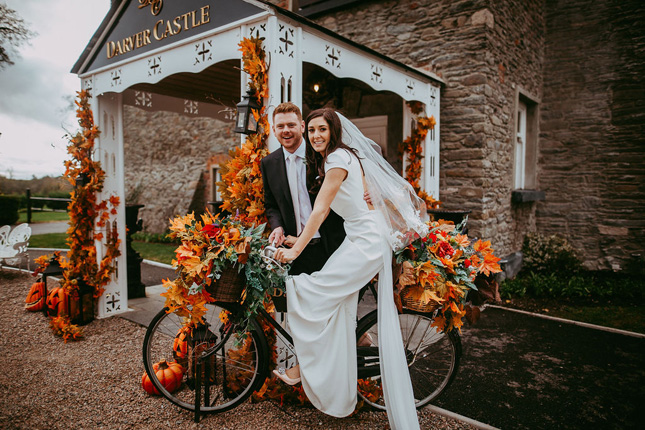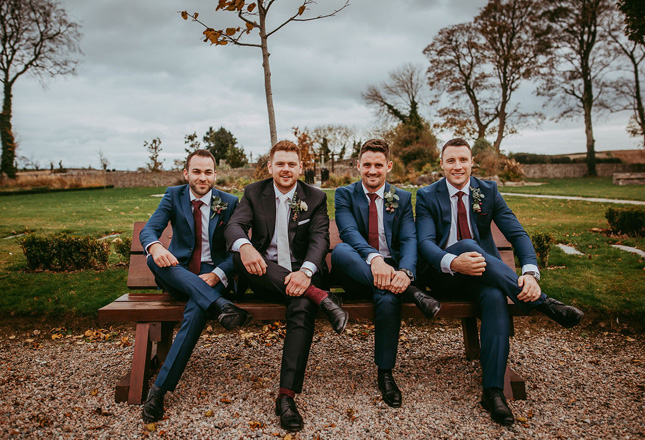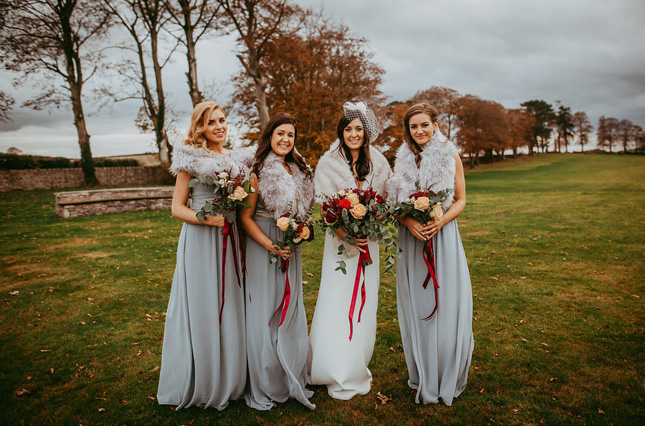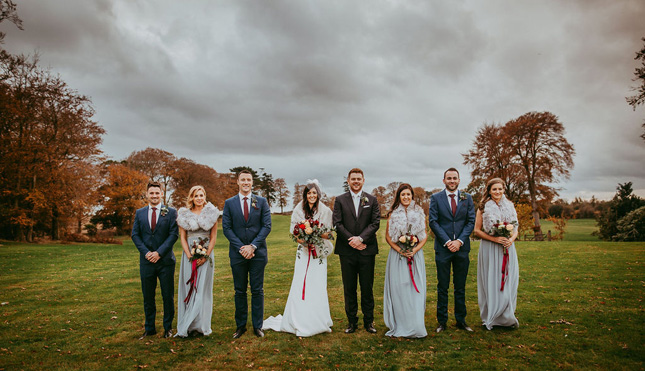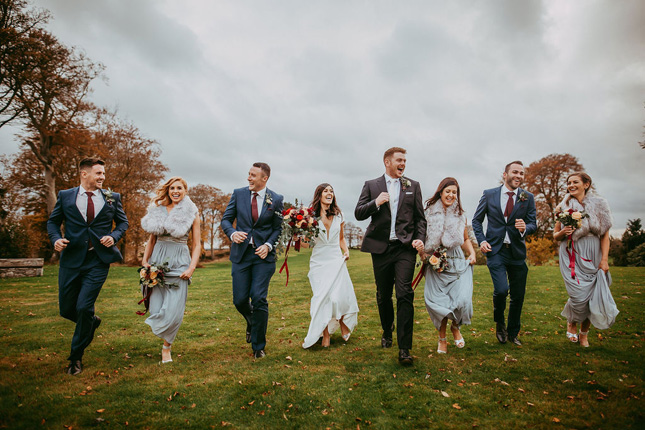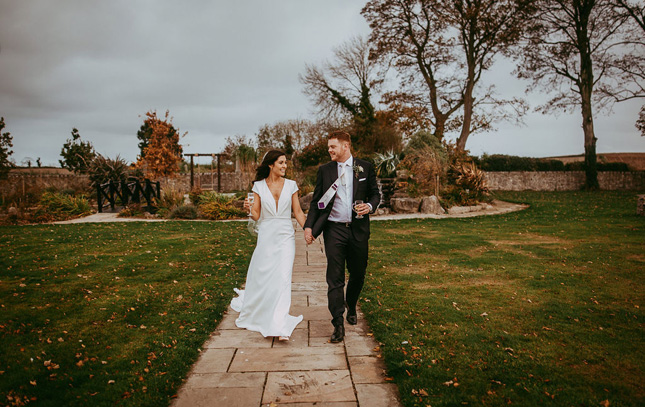 The planning was easy as pie for the couple. "We are very laid back and very rarely get stressed so we took it all in our stride. Essentially Christine did all the planning and I had a foreman/supervisor role. I was there for sign off and wine pouring when needed," he laughs.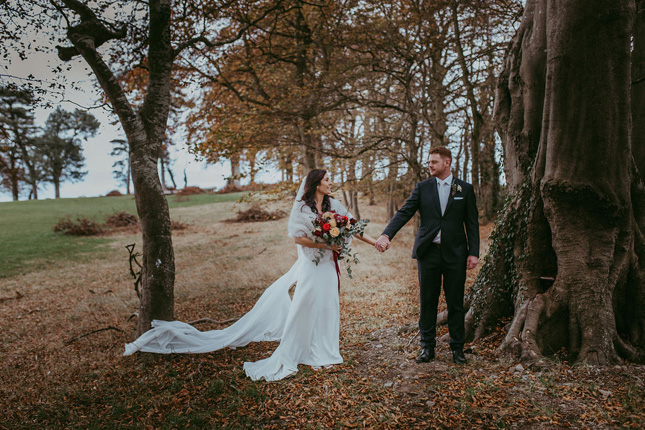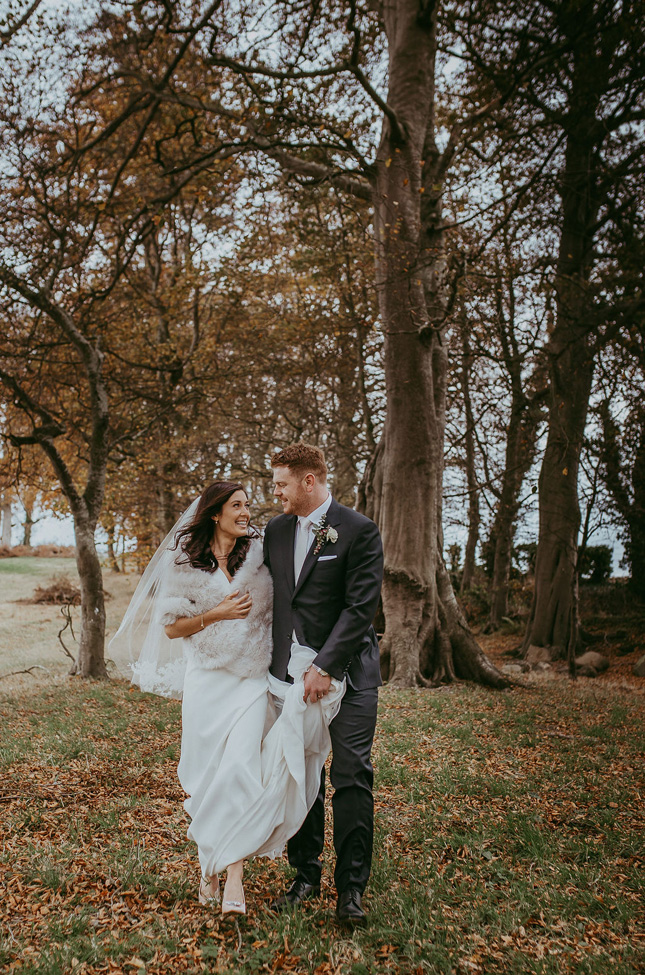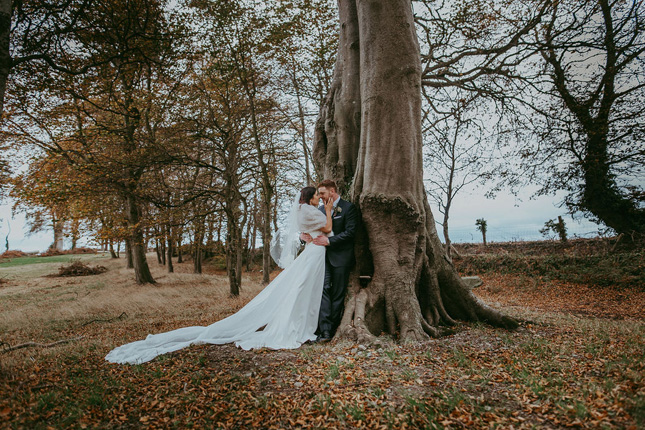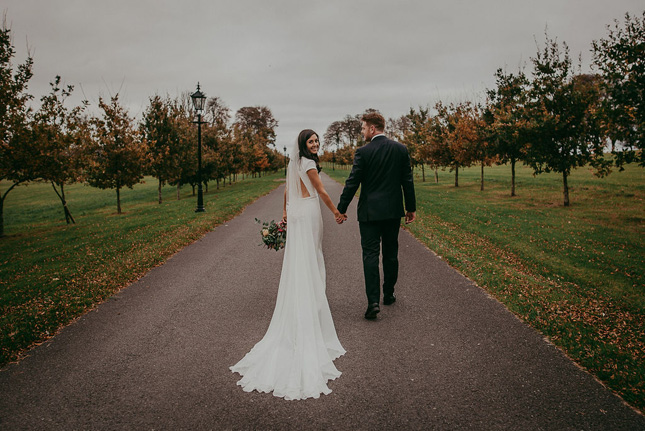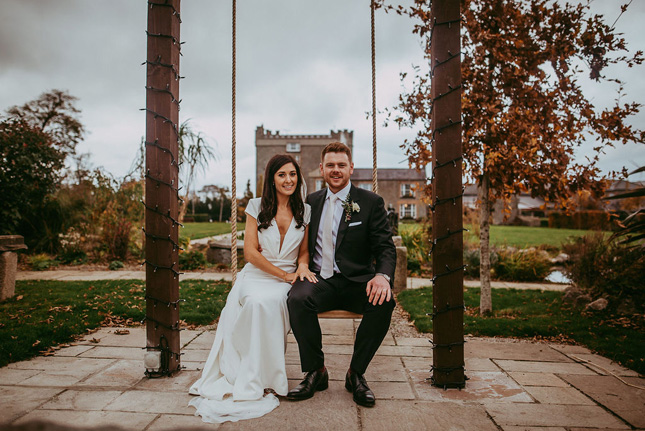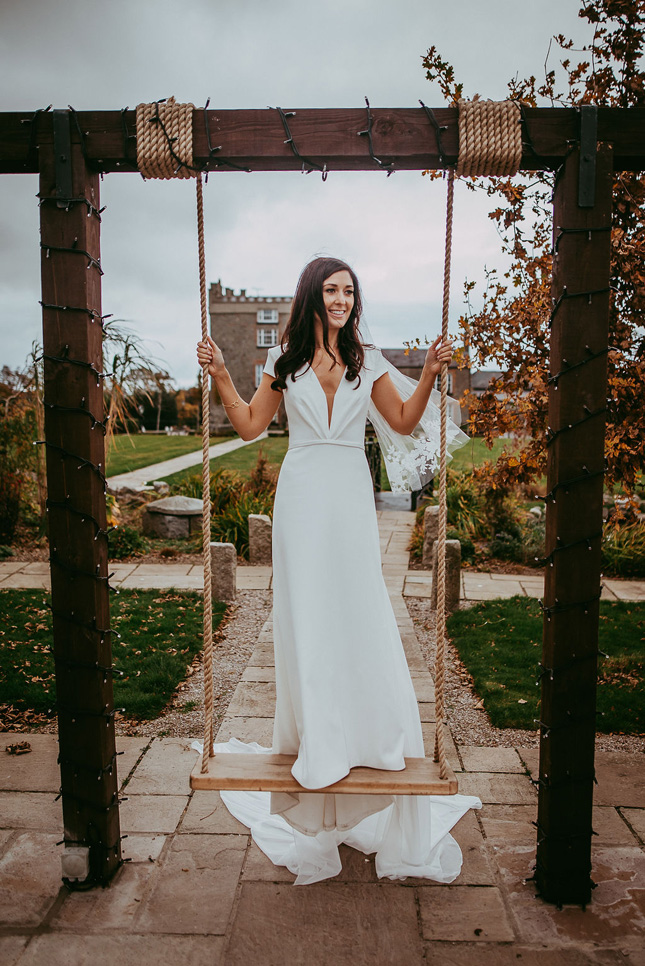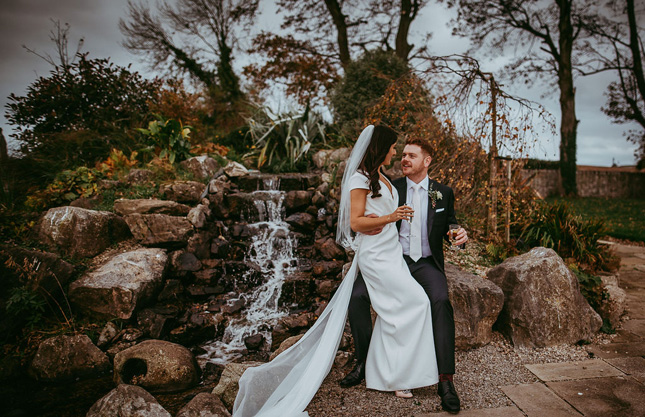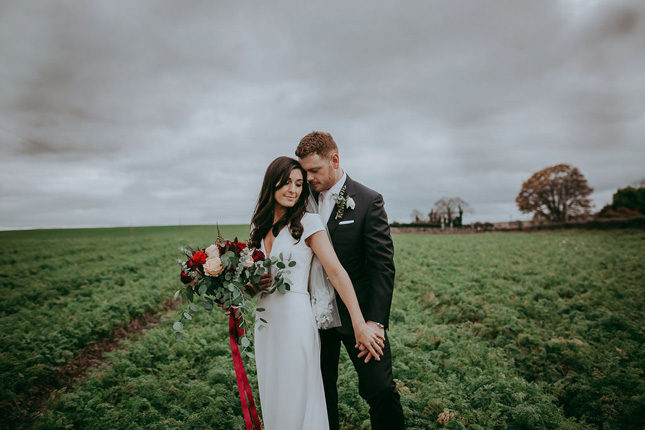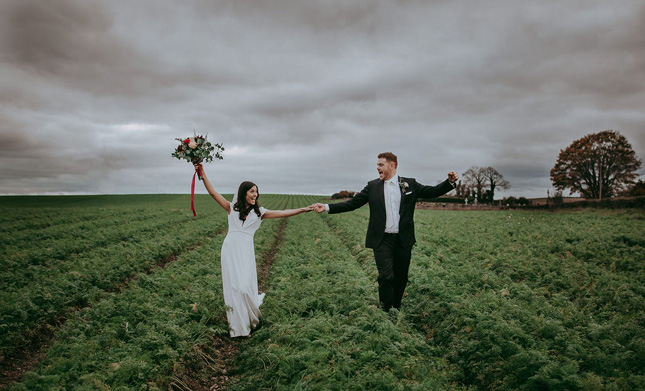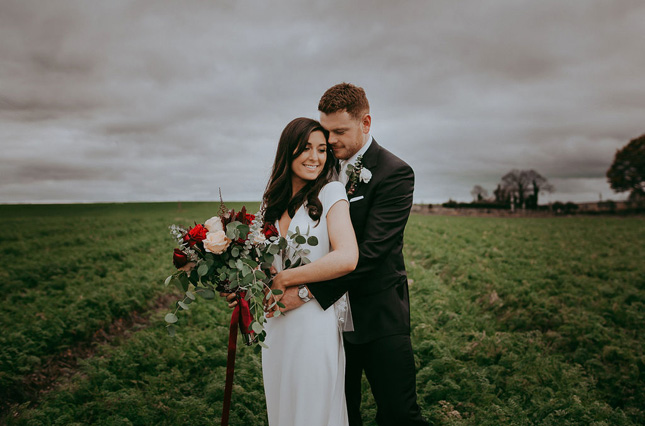 And they were delighted they chose a Darver Castle wedding in the end, as the day went off without a hitch. "The day in one word was perfection. It was the most perfect blur we will ever experience. A day of celebration surrounded by the people who we love the most in this world, perfection," he says.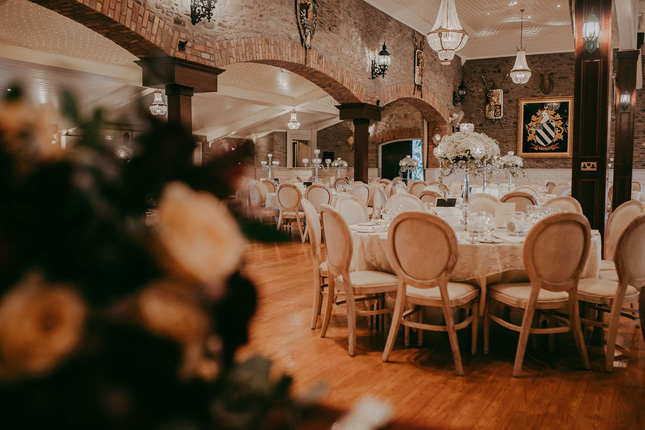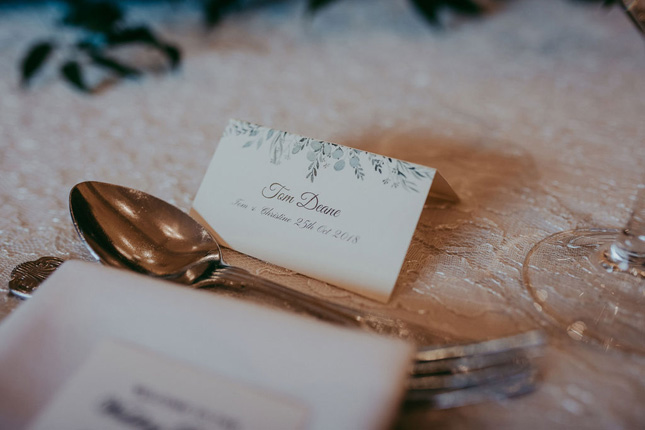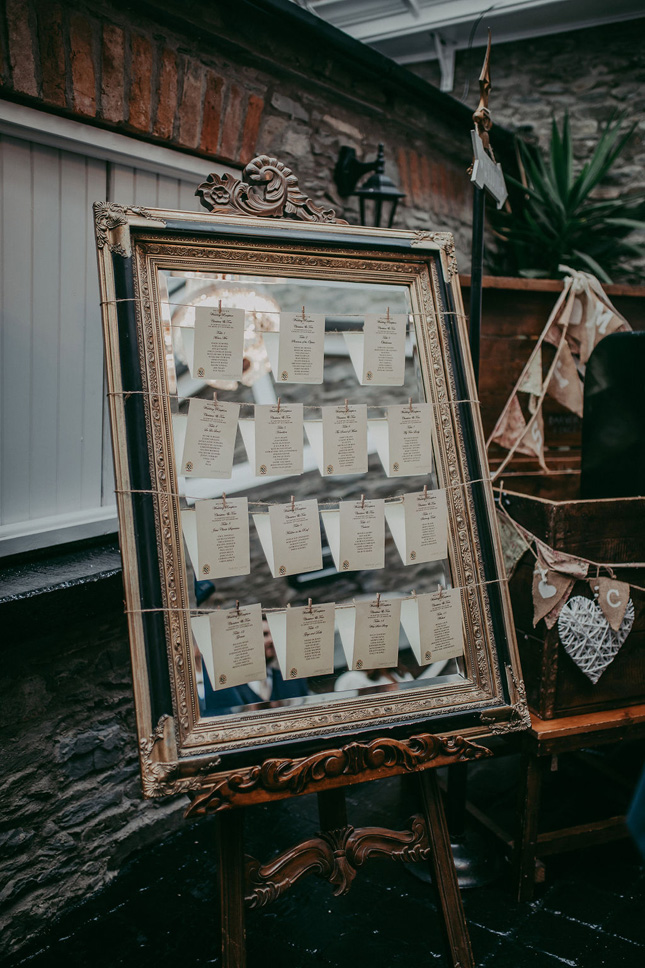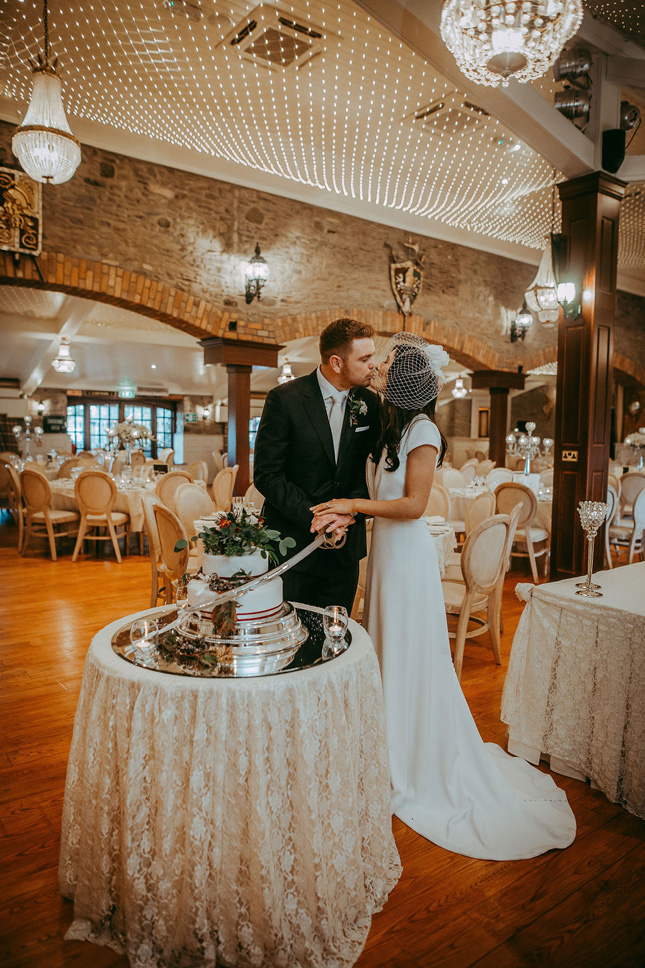 Their advice to other couples is to make sure you get a chance to take it all in, amid the blur! "Take five minutes during the night to retire to your room and take it all in. It is so important to live in the moment as the day is over quicker than you can blink," says Tom.