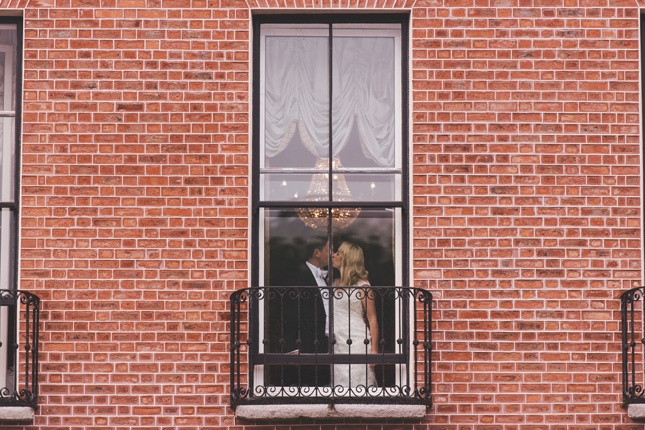 Lynne and Louis's wedding at the Shelbourne Hotel took them back almost to the place they first met. "We met on a cold and snowy evening in Residence, St Stephens Green, at a Christmas party," says Lynne. "We ended up having our first date in the bar at the Shelbourne Hotel."
Louis proposed with a beautiful emerald engagement ring at the end of Brow Head in West Cork, where Lynne spent all her summers as a child. "Brow Head is Ireland's most Southerly point - I suppose he imagined that the only way was up for us from there. Believe it or not, it was a complete surprise. We had a pint of Murphys (being Cork) and ham and cheese toasties in Sullivans, the local pub, afterwards to celebrate," she remembers.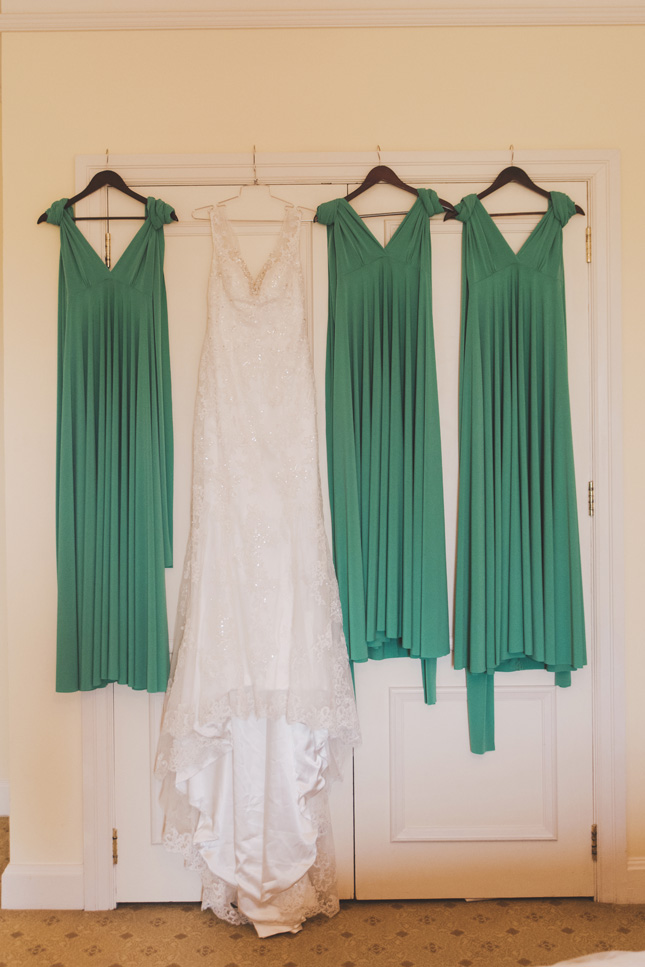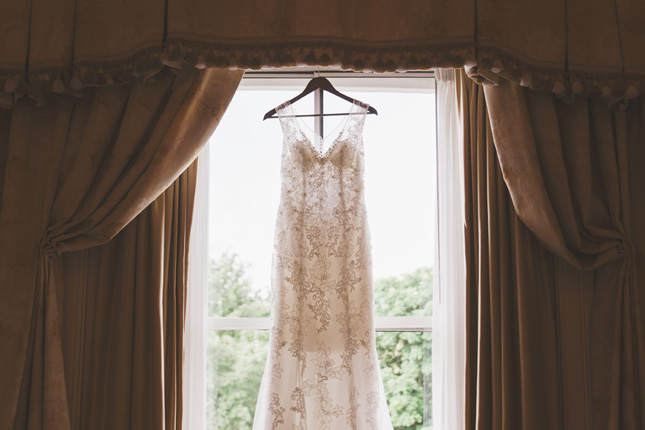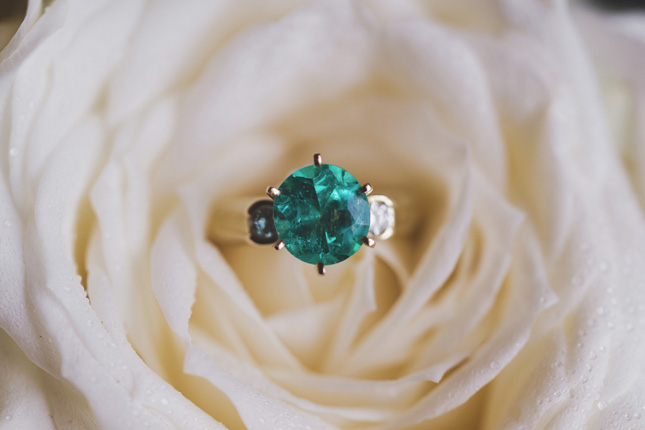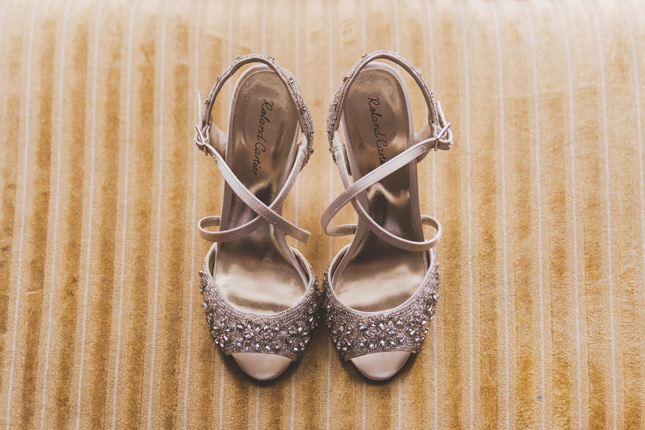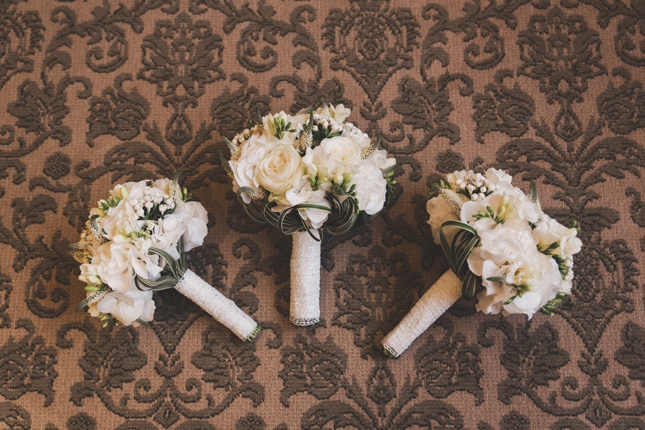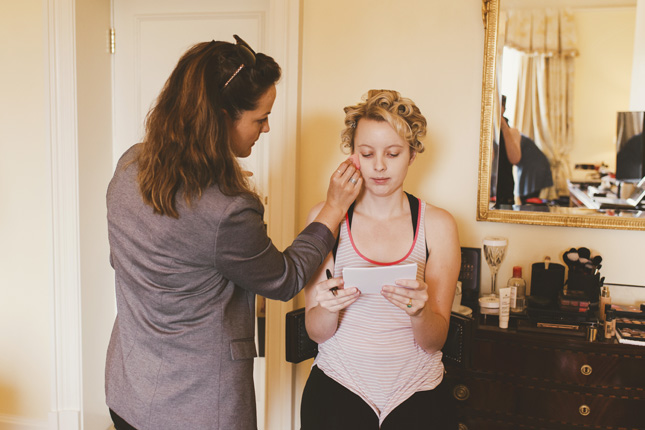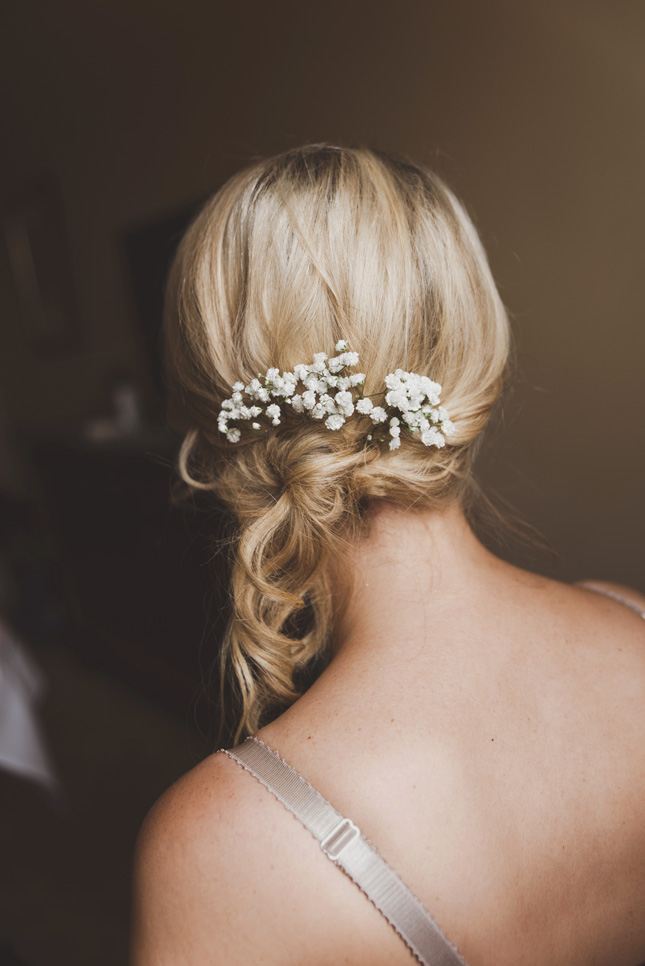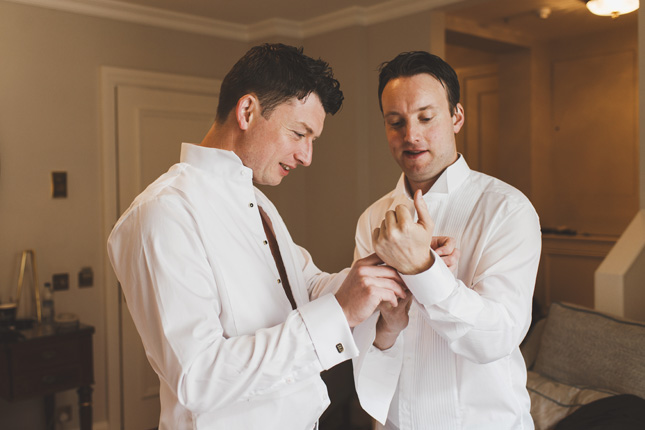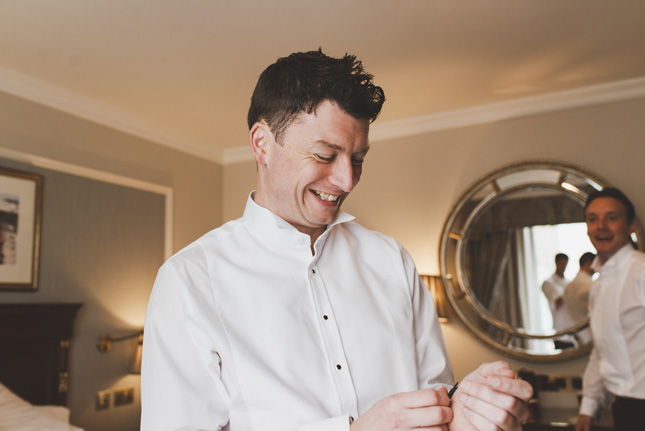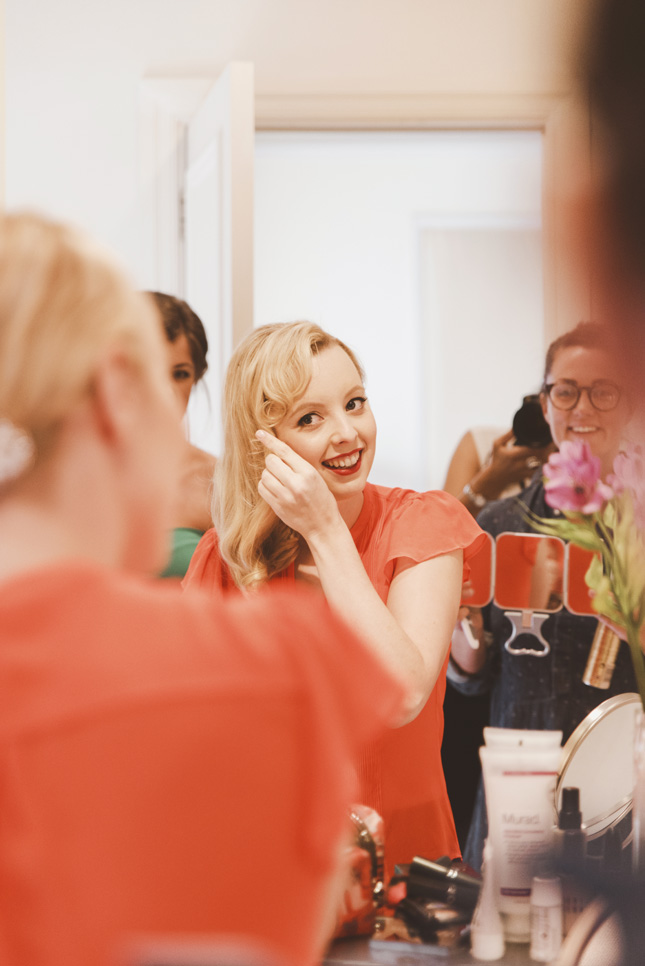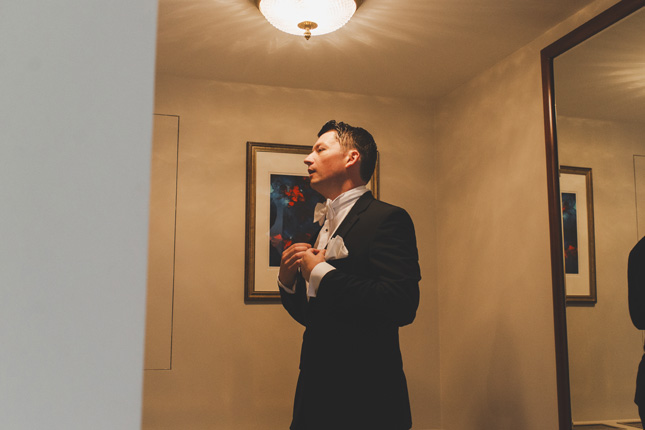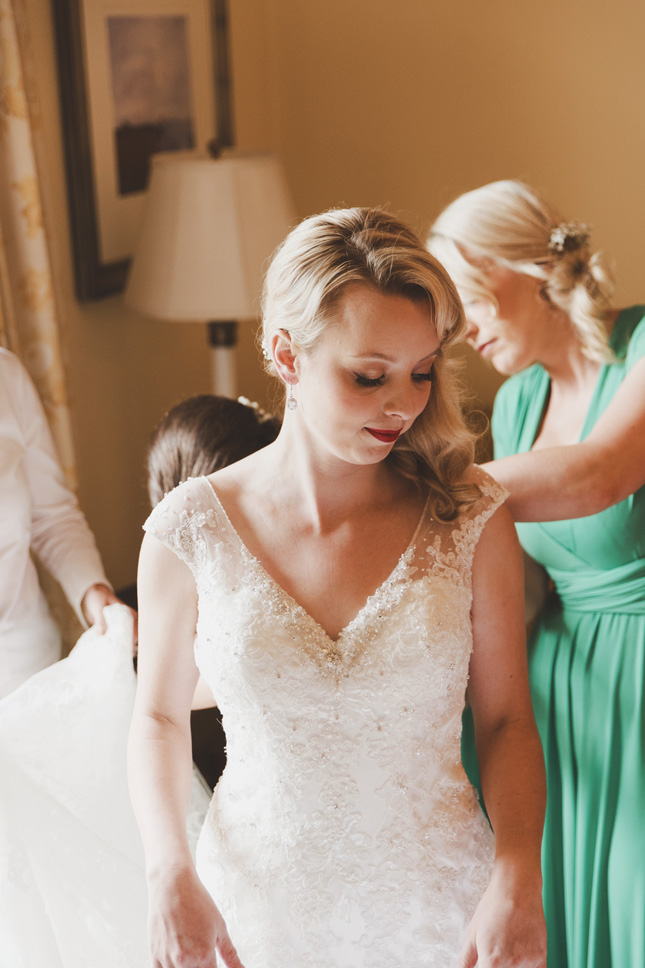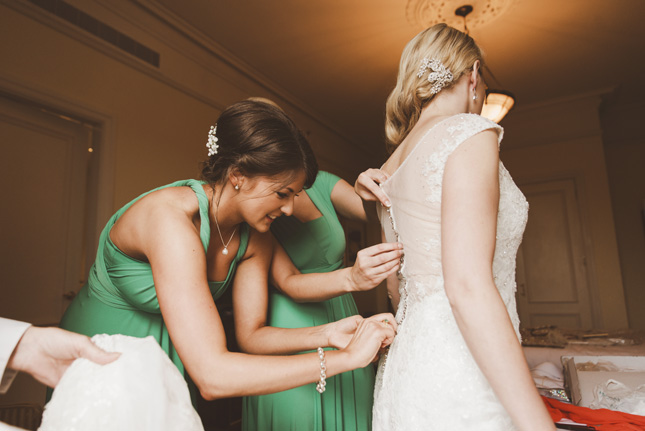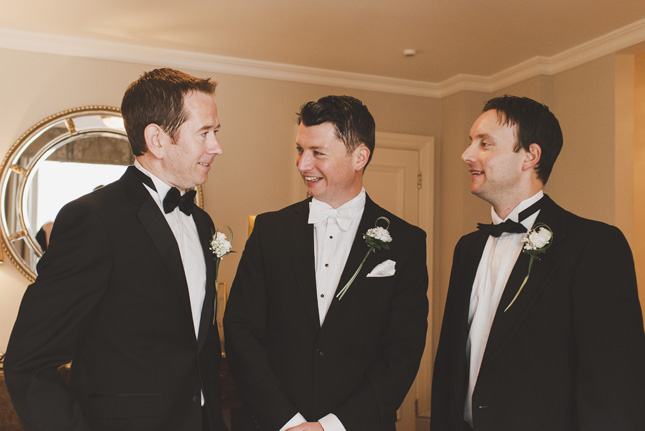 It's incredible the proposal was a surprise, given the amount of effort and planning that went into the ring, in secret. "Through a complicated web of subterfuge, without me or anyone else knowing, Louis had disappeared incognito to Colombia for a few days to source a stone and design a very personal ring. After traipsing around Colombia, he eventually found a rare princess-cut emerald, and had it crafted into a unique ring by an expert jeweller in Cartegena on the Caribbean coast."
Picking the Shelbourne Hotel as their venue was an easy choice in the end - it was exactly what they were looking for. "We wanted a Dublin city wedding which is home for us, and at a venue that we would forever be able to walk by and pop in for a drink. The Shelbourne Hotel is the "grand old lady of Dublin", a beautiful, historic Renaissance hotel and was perfect for the day," says Lynne.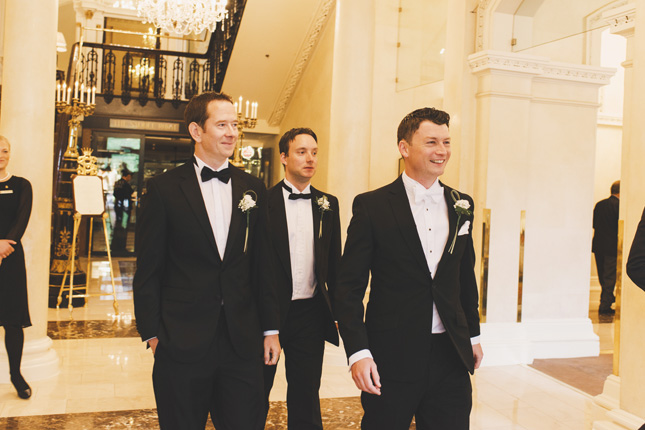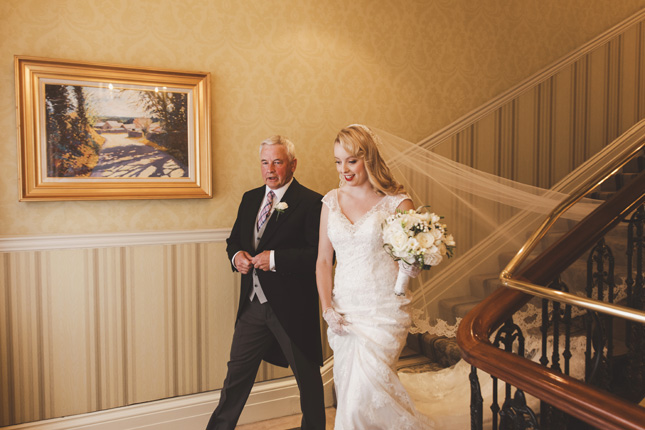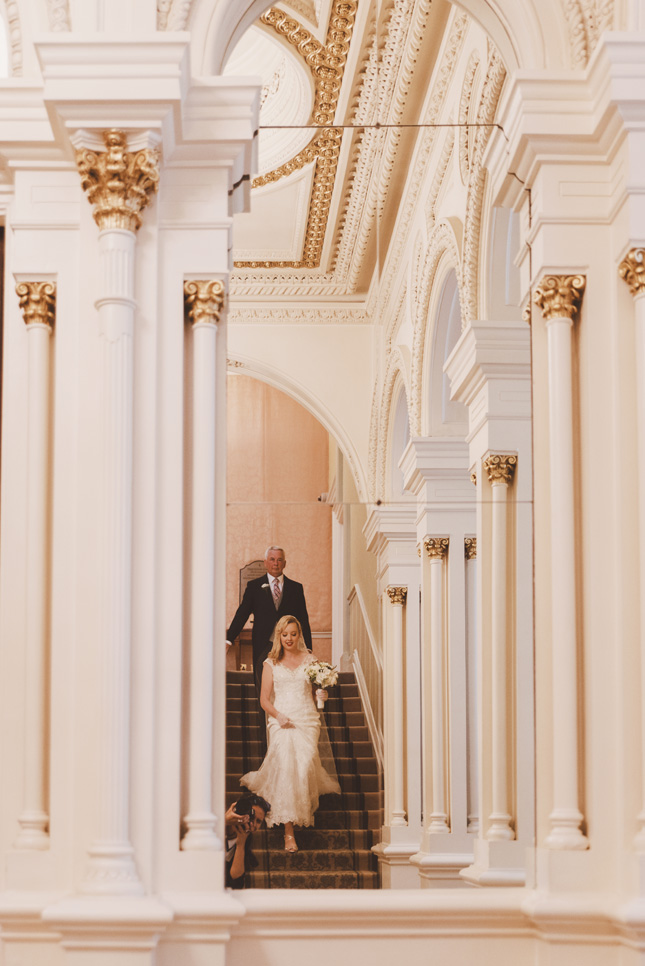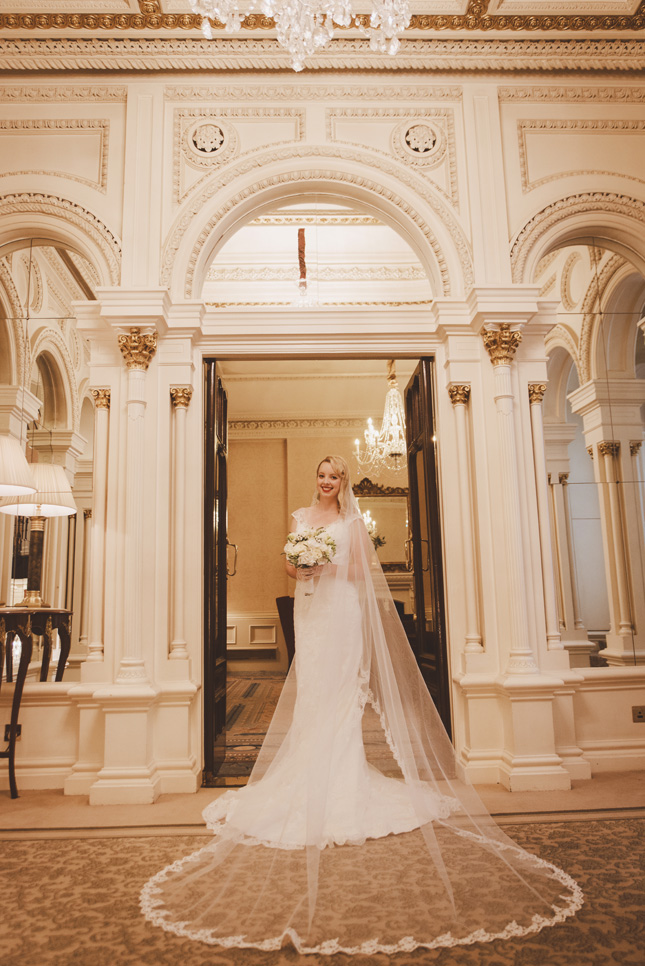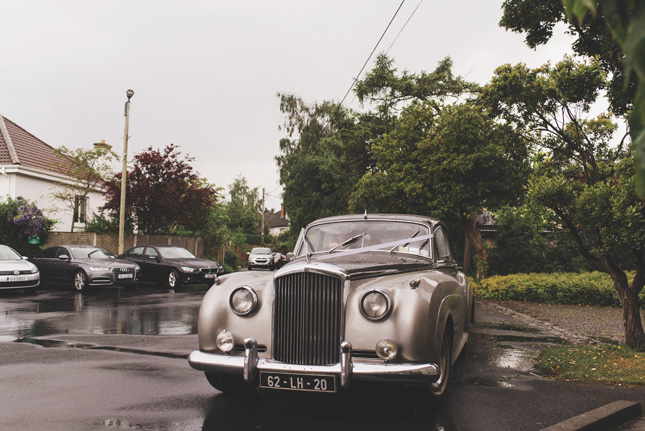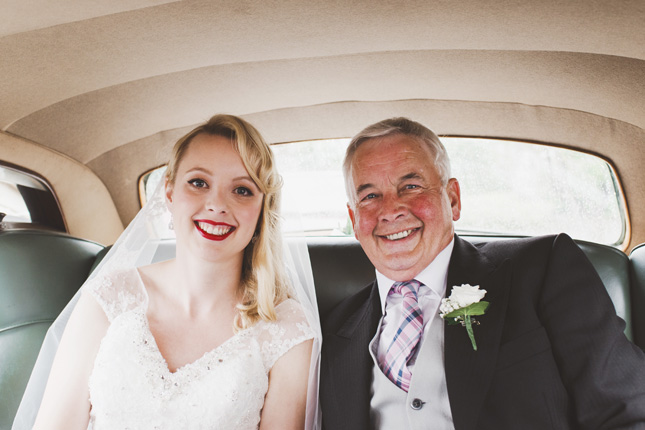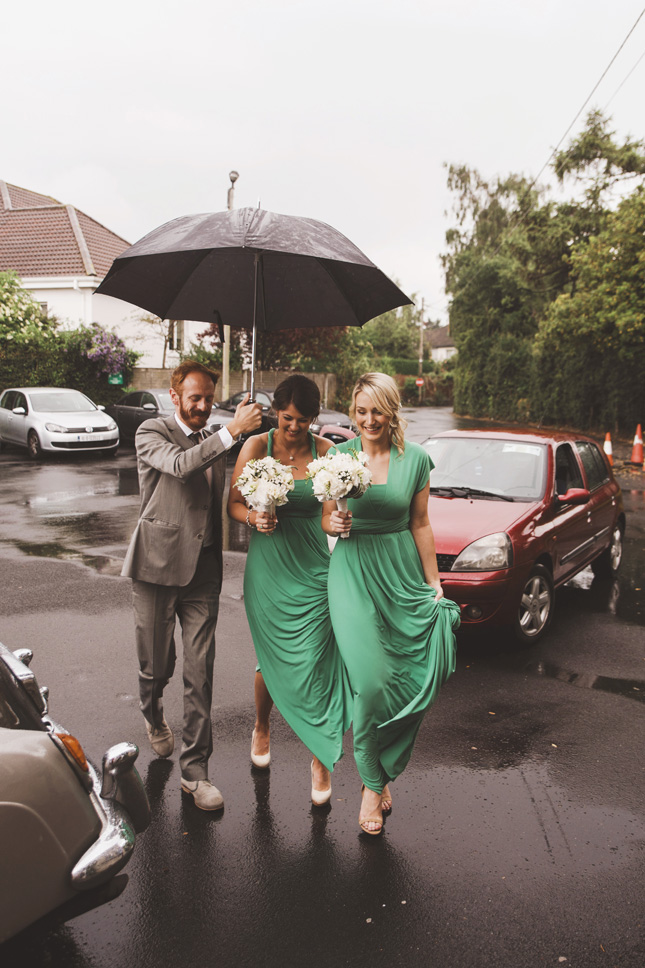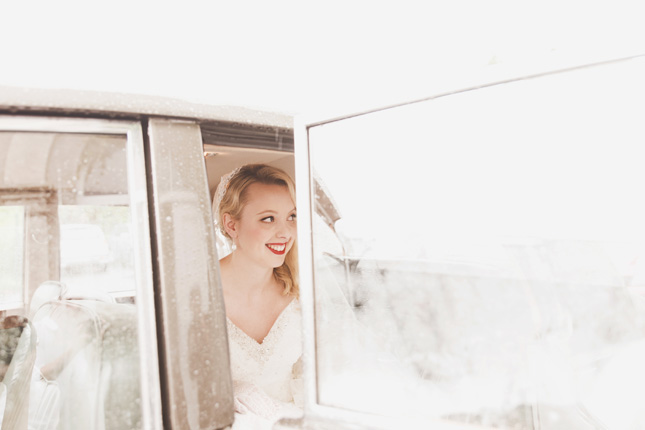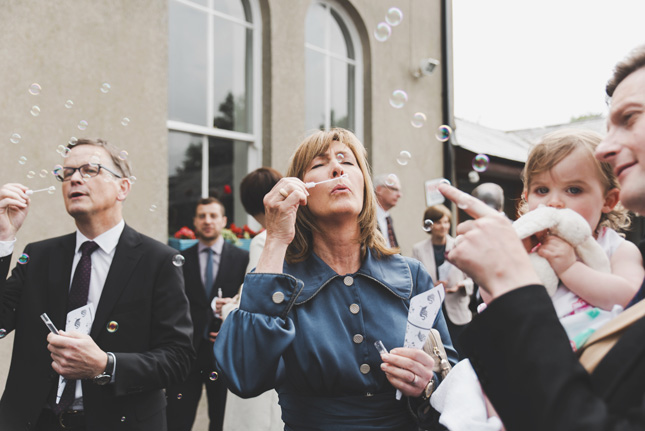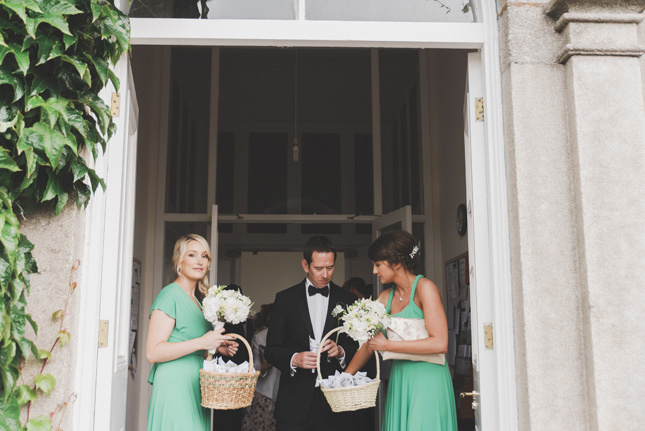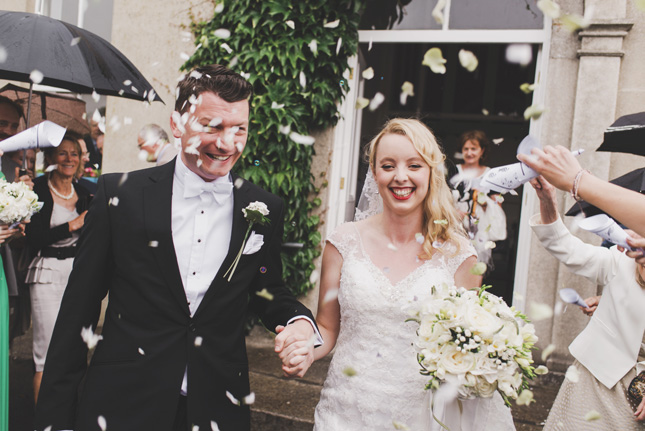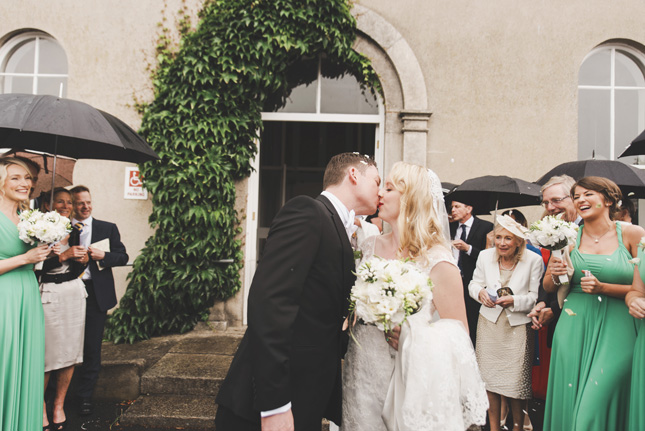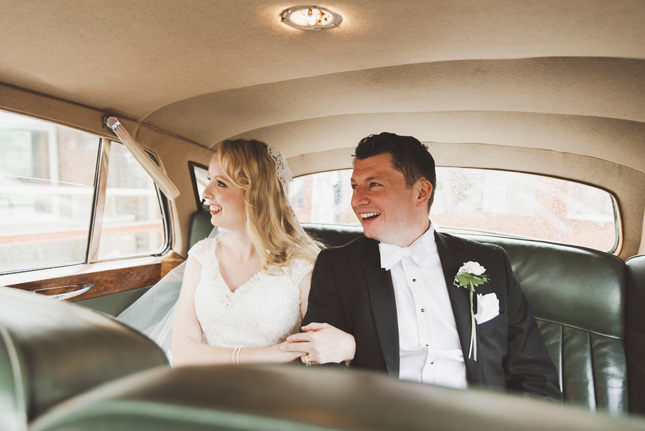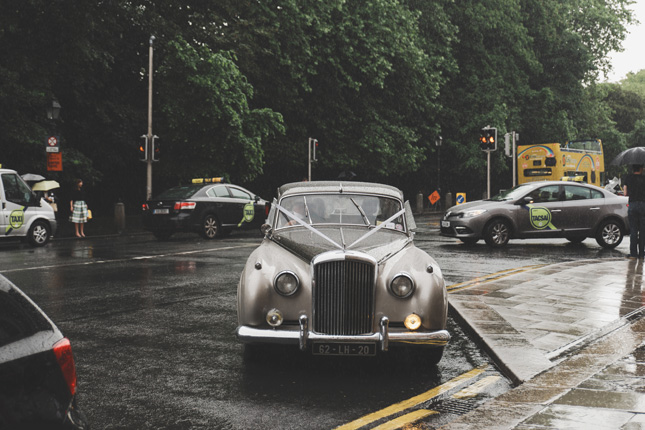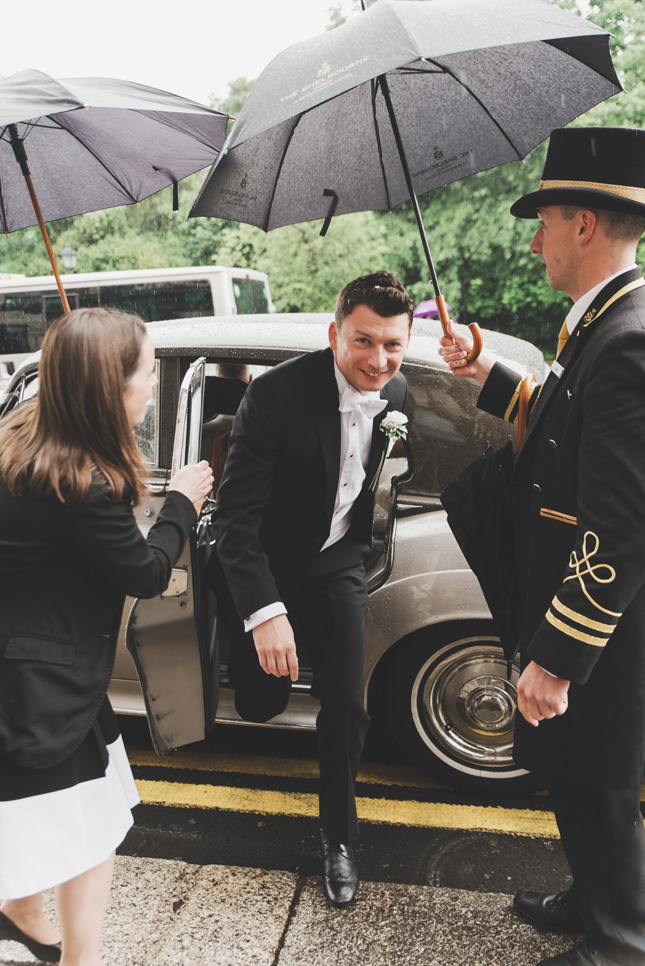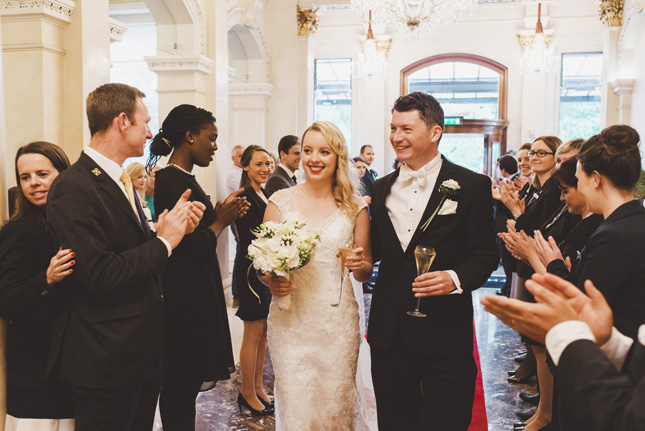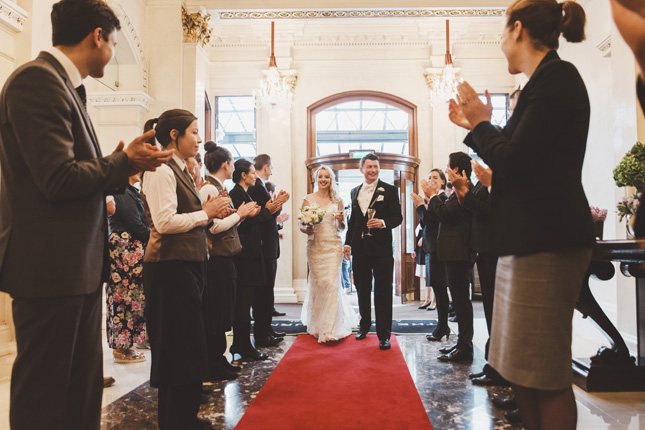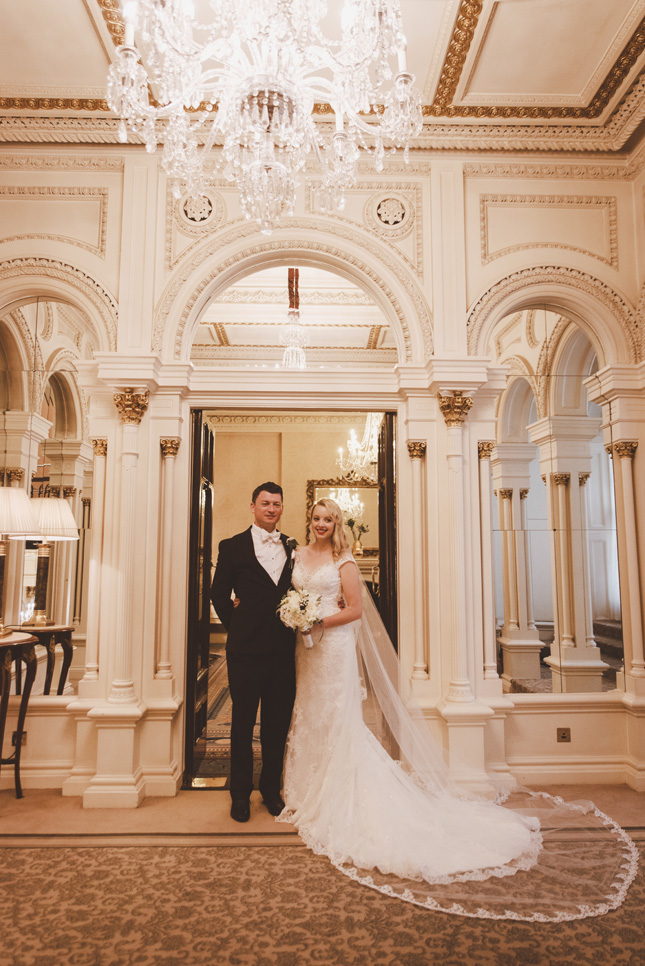 The wedding planner at the Shelbourne Hotel was a big help to the couple on sorting all those niggly minor details. "Our planner, Cathy O'Shea, was on top of everything from start to finish and helped us to feel relaxed. My sister, Rachael, and bridesmaids, Deirdre and Kathryn, were a big help organizing everything too – and in keeping me from any bridezilla moments in the run-up to the day!" she says.
Like many couples, it was the seating plan that was the hardest part of the planning process. "The seating plan was the most difficult part! We had to jiggle things around a bit on the day, but the Shelbourne were brilliant in organising the tables and we didn't have to worry."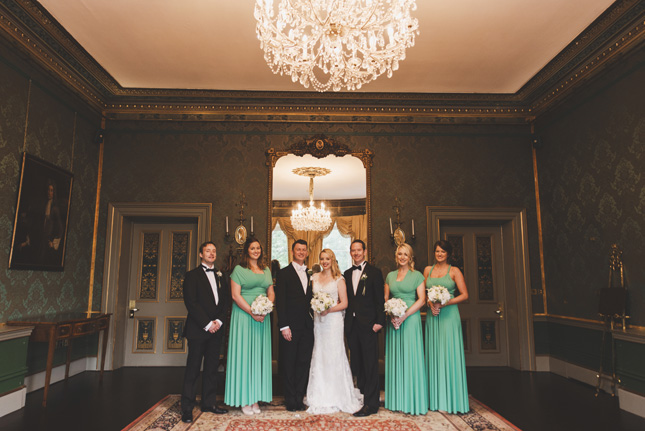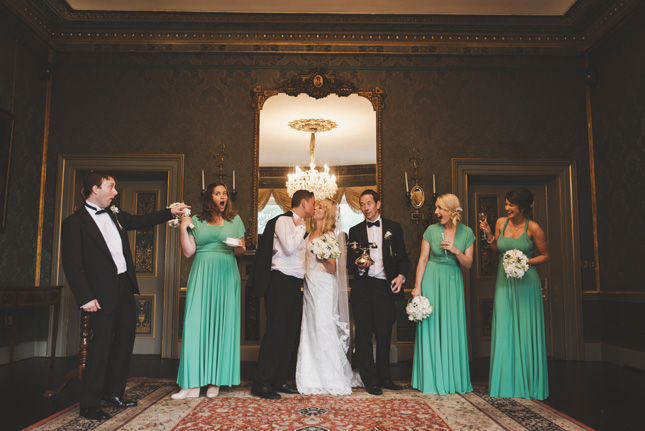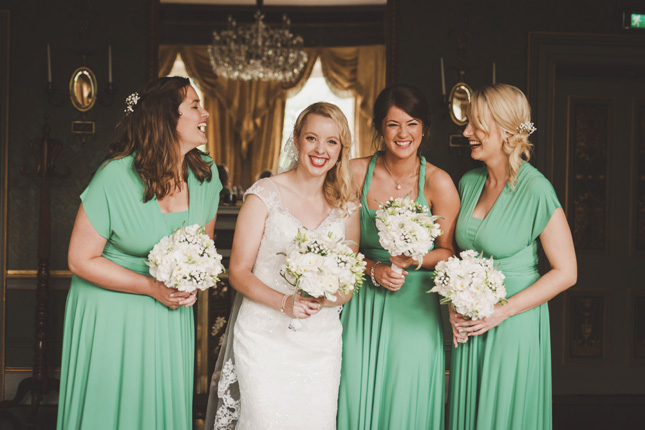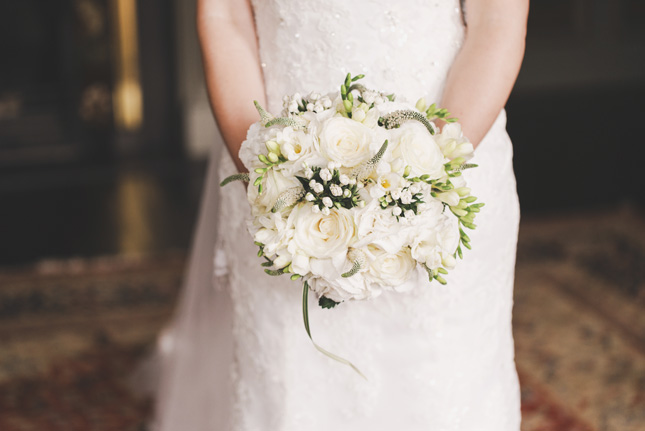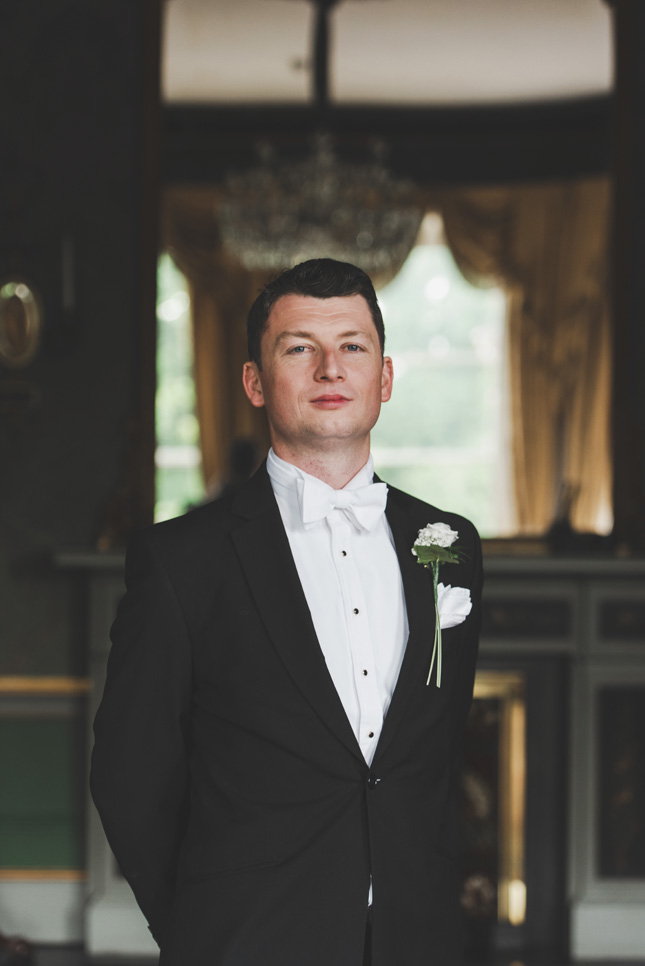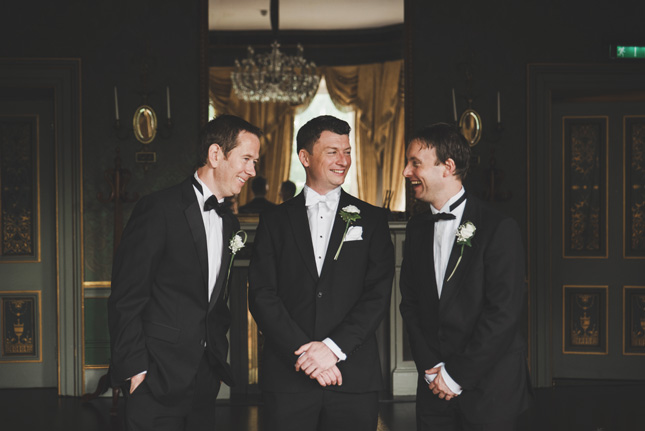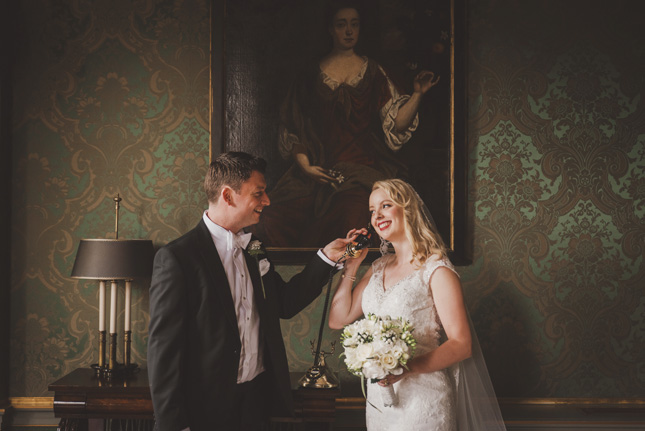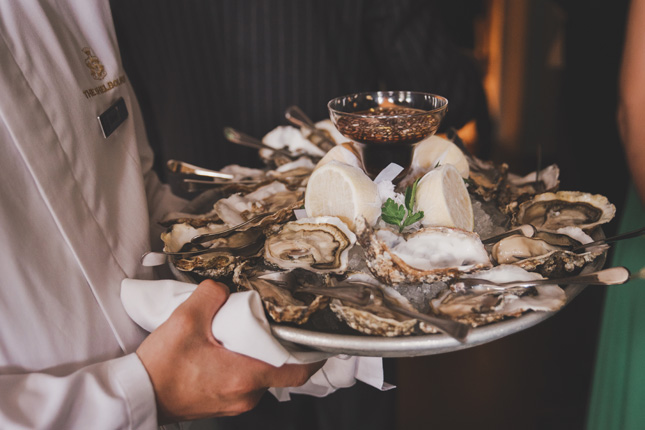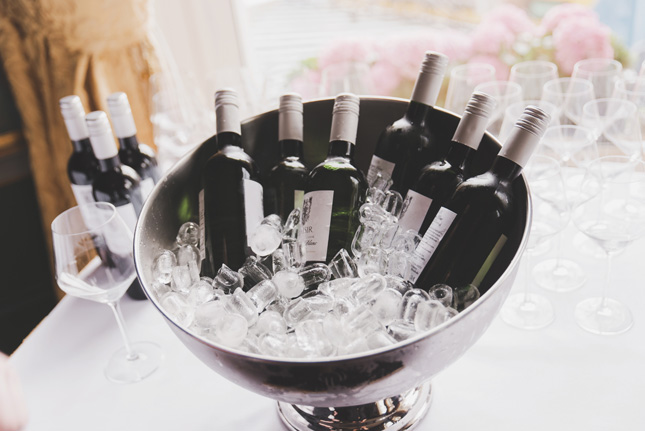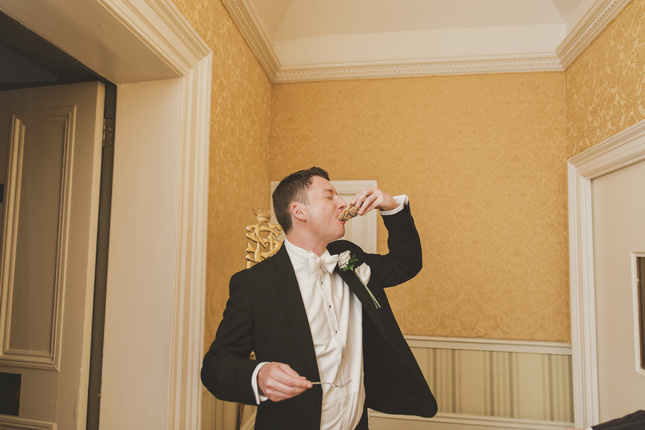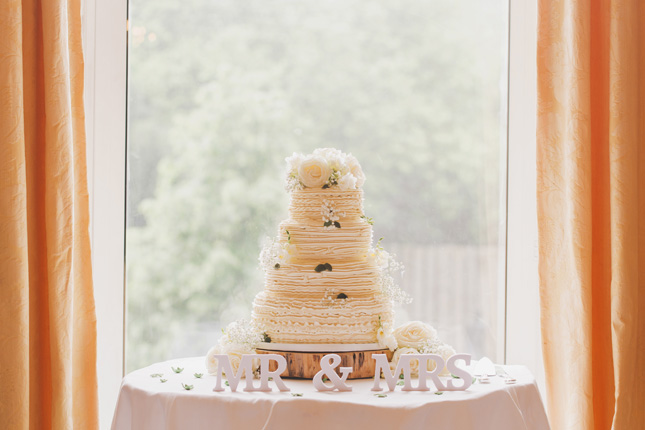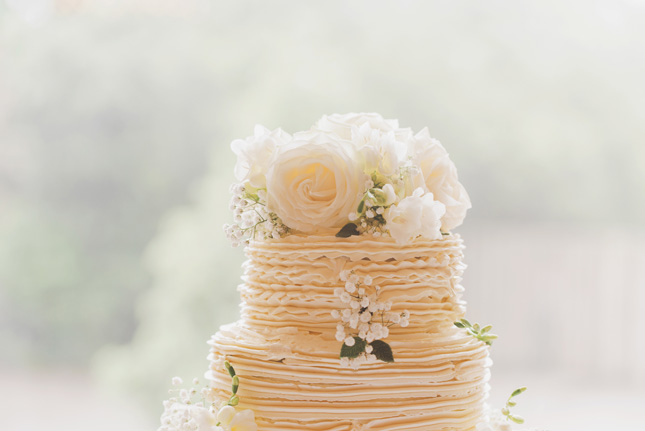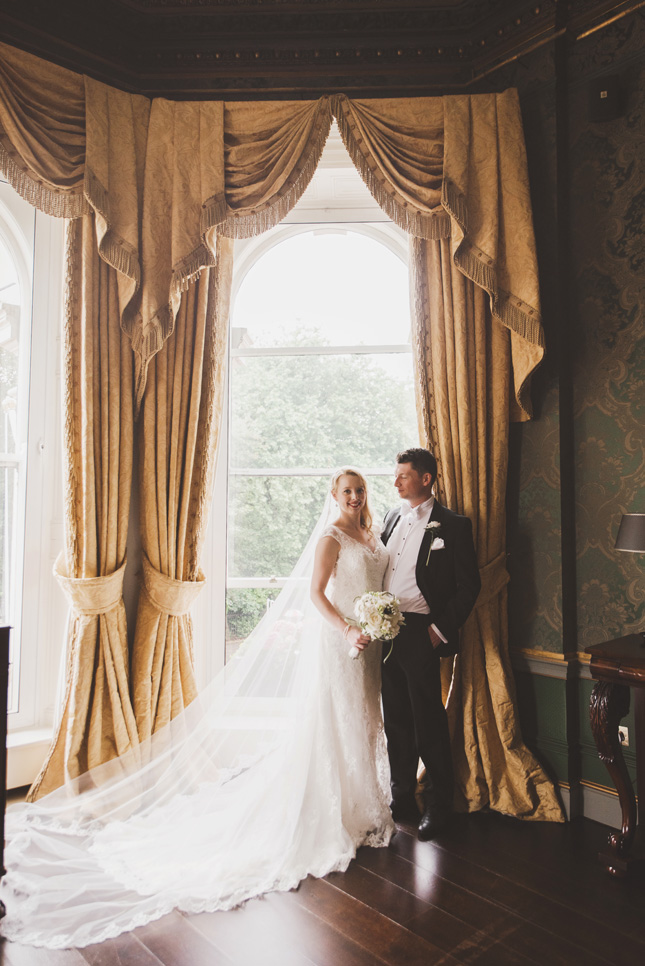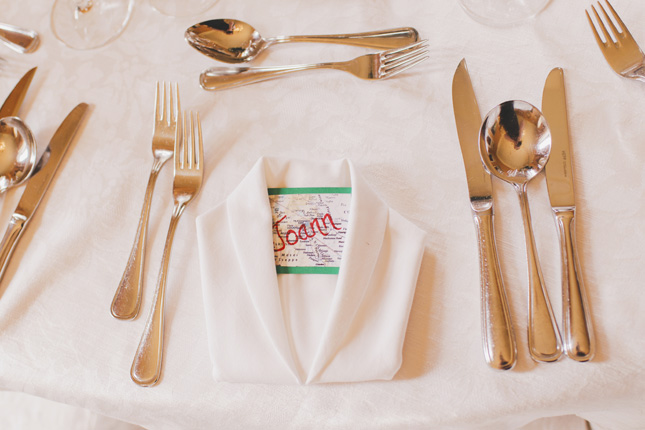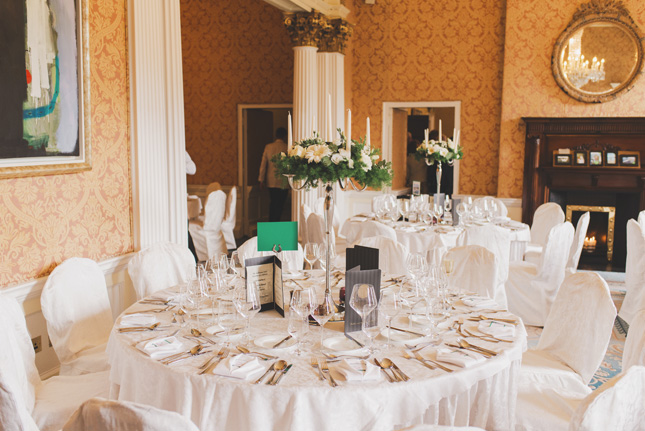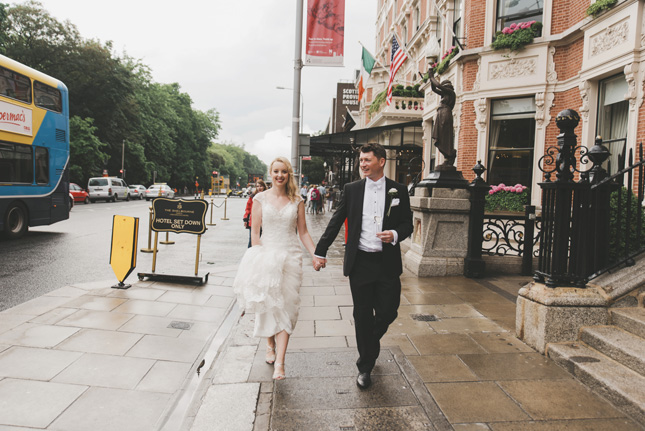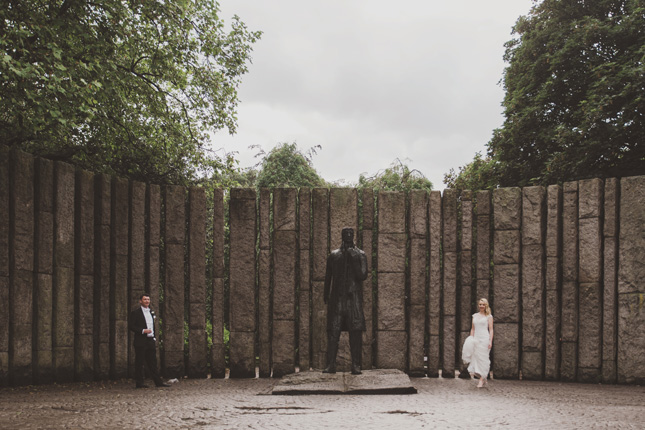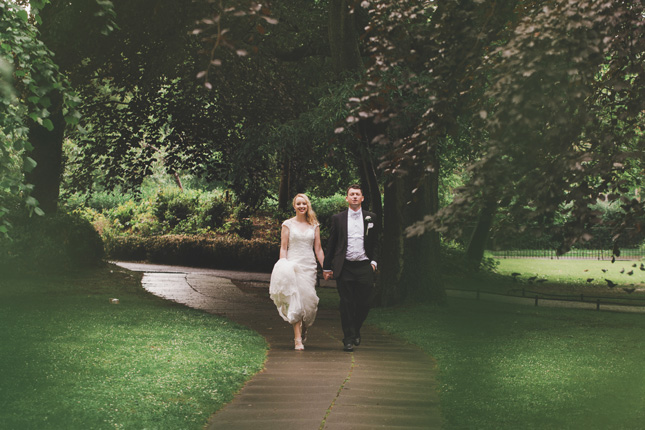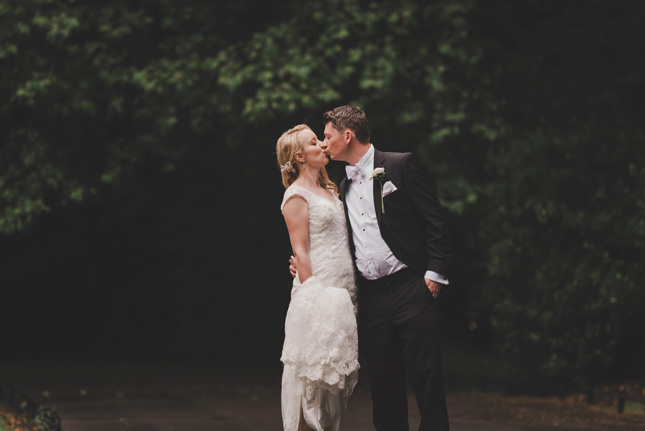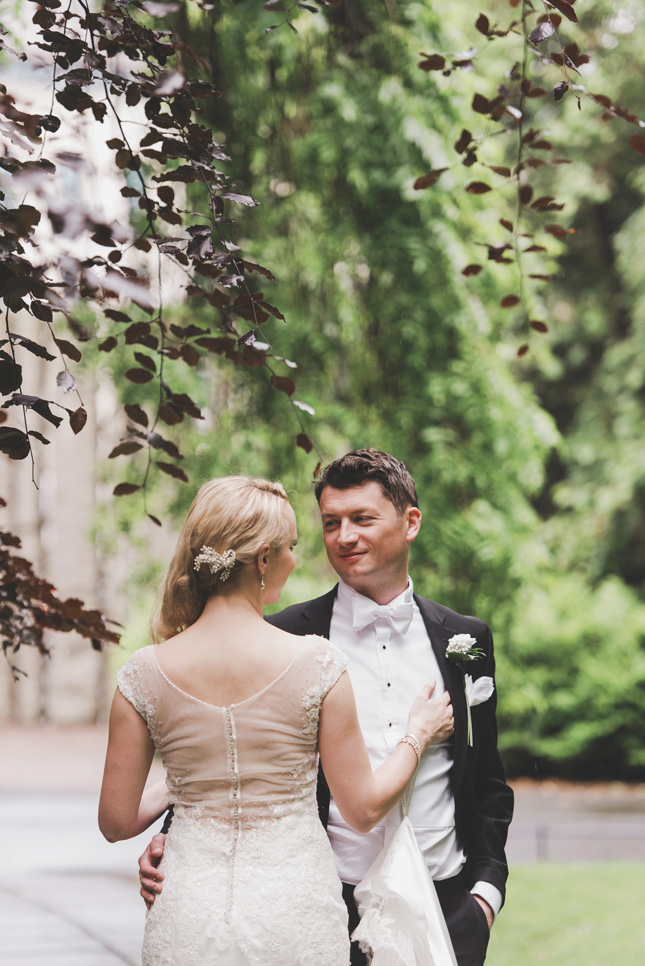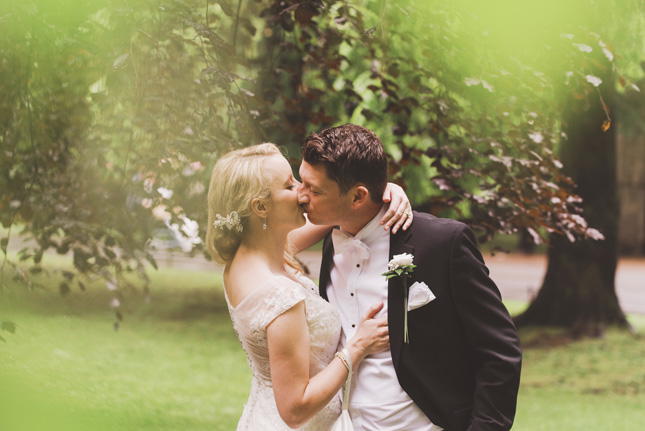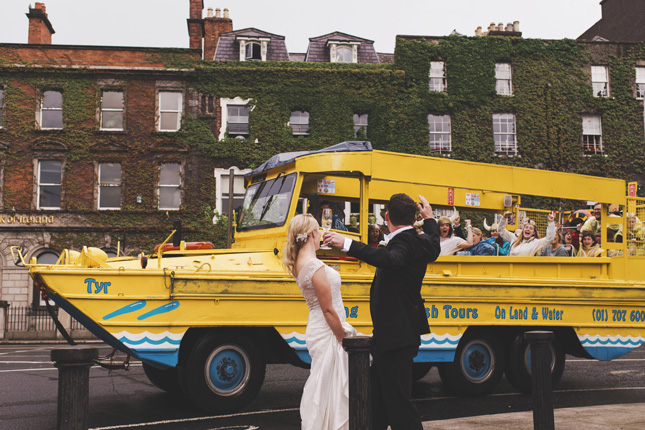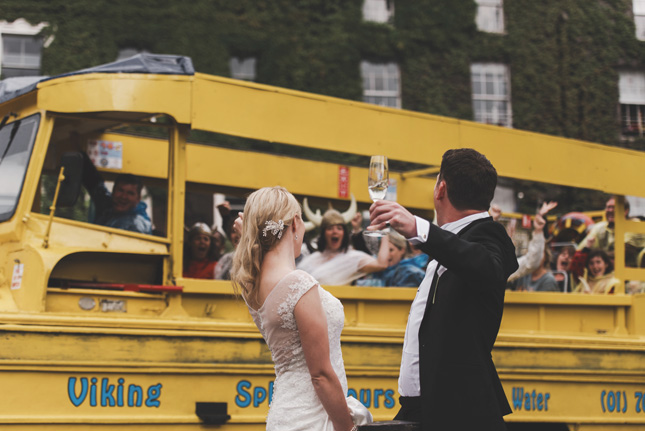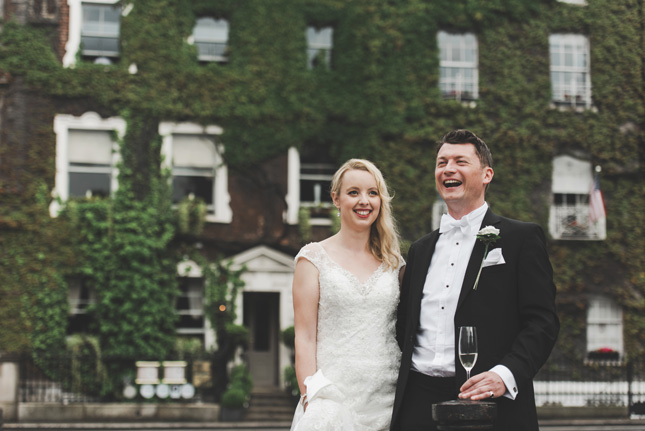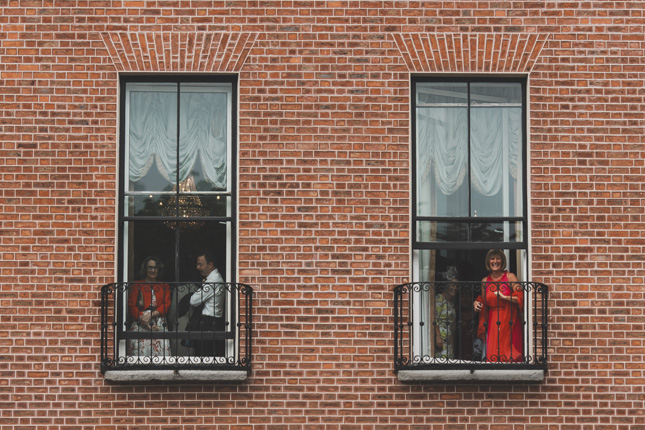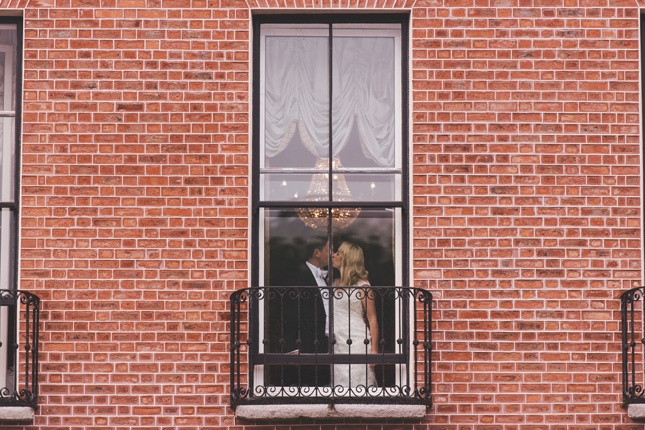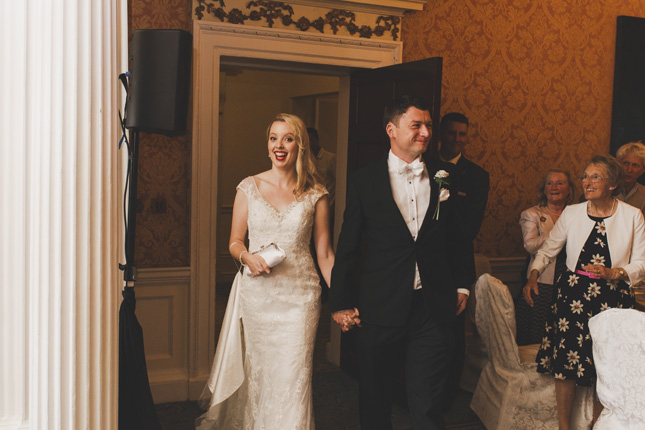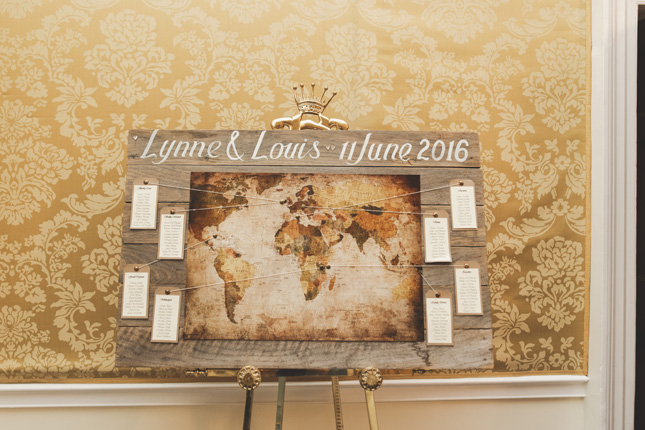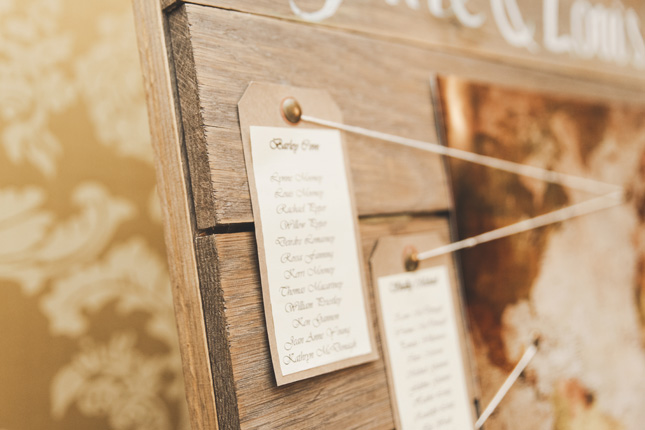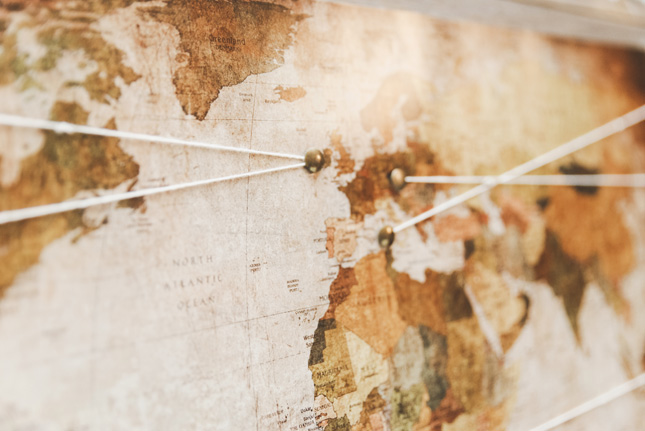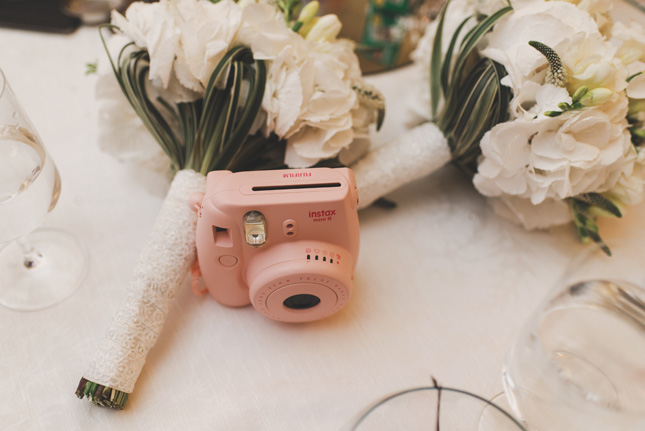 The only thing they'd do differently if they were doing it all again? Have a little less fun! "We missed the evening food because we were dancing," laughs Lynne.
Pick your bridesmaids wisely and designate one person to keep a hold of the wedding cards are two pieces of practical advice Lynne offers other couples. That, and don't sweat the small stuff on the day. "I forgot my bouquet on the walk in the park because I was drinking champagne, but who cares!" she says.