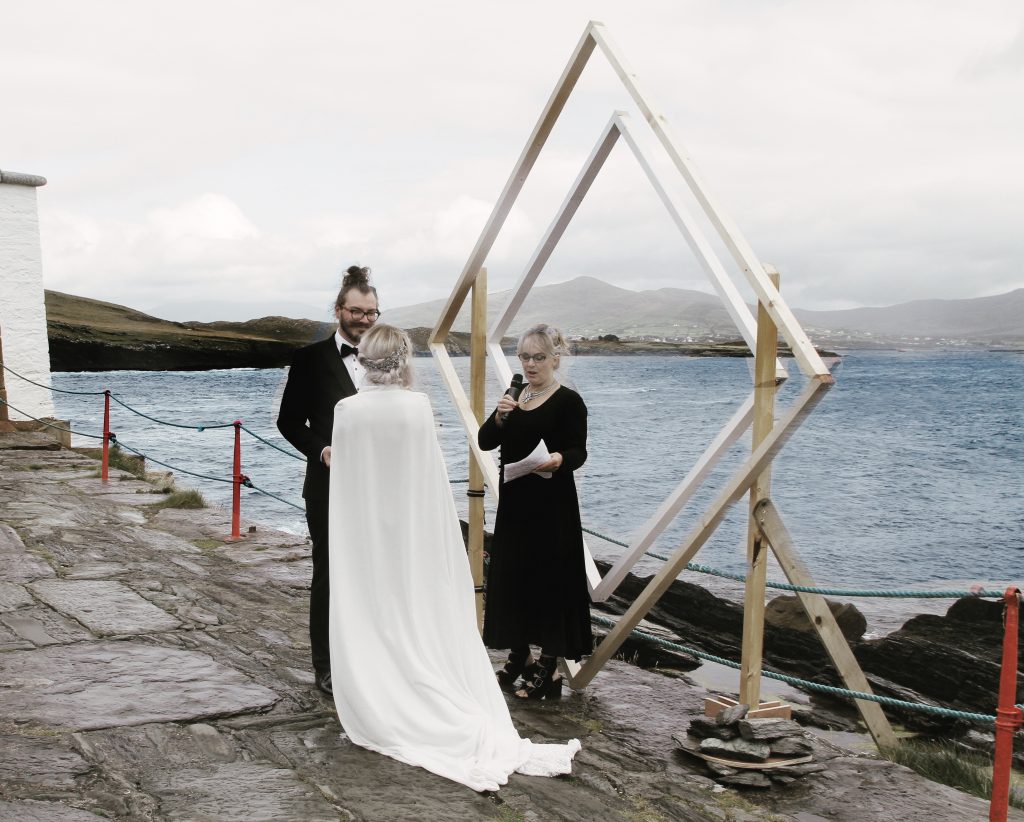 You better believe that when one of the people behind Folkster Bridal gets married, that there's going to be a stunning dress involved. What you might not account for is how cool the rest of the wedding will be too.
Roisin and Matthieu have been together for six years, meeting and living together in Montreal. Roisin moved back to Ireland and they spent three years long distance, so when Matthieu popped the question, neither of them wanted to wait to get married. They organised their gorgeous wedding at Valentia Island Lighthouse in Kerry, in just four months.
"Working in Folkster Bridal for 3 years meant that I already had a wealth of knowledge and pointers through meeting so many other amazing brides, so I think that really helped us weed out what was important for our day and what wasn't," says Roisin.
They chose Valentia Island as they love visiting it for long weekend stays. "We always stay in Atlantic Villa (which we rented out entirely for the wedding weekend) and decided that getting married at the Lighthouse would be the perfect spot for us. We were the first wedding held there which was very exciting but also needed a lot of organisation from us - we brought everything with us to set up the wedding and having worked at our Folkster Bridal showcase in Dublin last summer and other events in the past, we knew what we needed and how much help we needed," she says.
Turns out, it was four cars and vans full of stuff, but it was worth it in the end when you see their set up out by the lighthouse.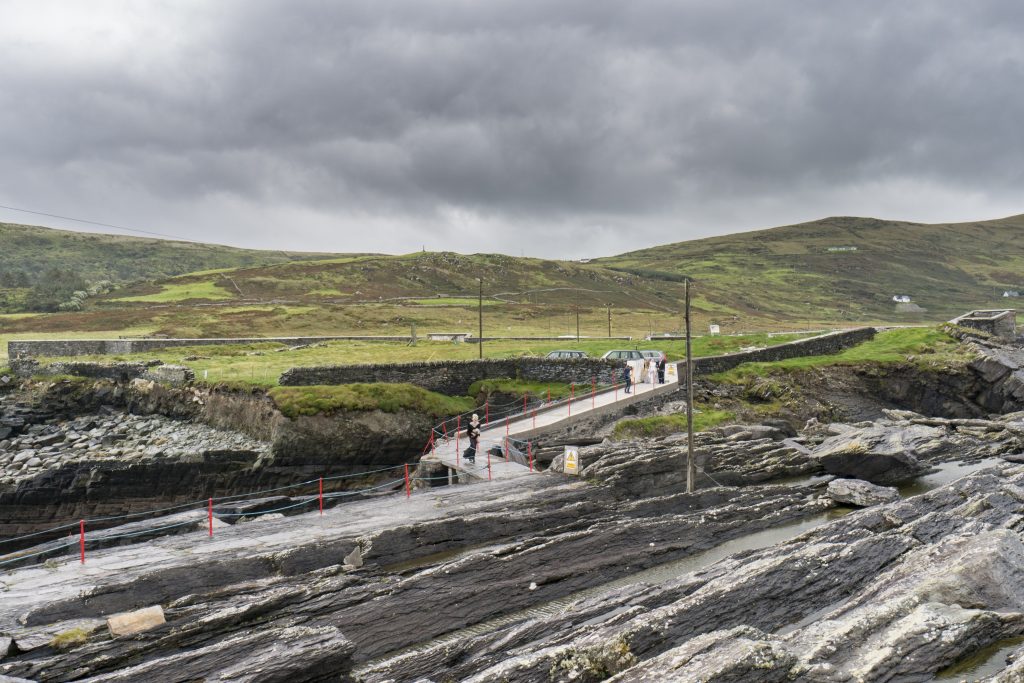 They wanted the best elements of a French wedding as well, so Matthieu brought the Champagne and wine from France. And it was a close-knit affair for many of the other details. "Our friends did the ceremony music, my talented brother was our photographer, my aunt was our celebrant, our friend was our DJ, Matthieu is a web developer so made a wedding website with all our info for guests, my friend SaraJane Lynch ( SALT jewellery) designed and made my wedding rings and my gown and all of our decorations came from my sister's store Folkster - so it was a big collaboration and we felt it was really special to us," says Roisin.
The only hiccup on the day was when it started to rain, just as Roisin arrived by car. "Our guests had to run inside that was the most stressful time for us - and subsequently when the rain stopped and we could start the ceremony 30 mins later, was the highlight of the day for us!"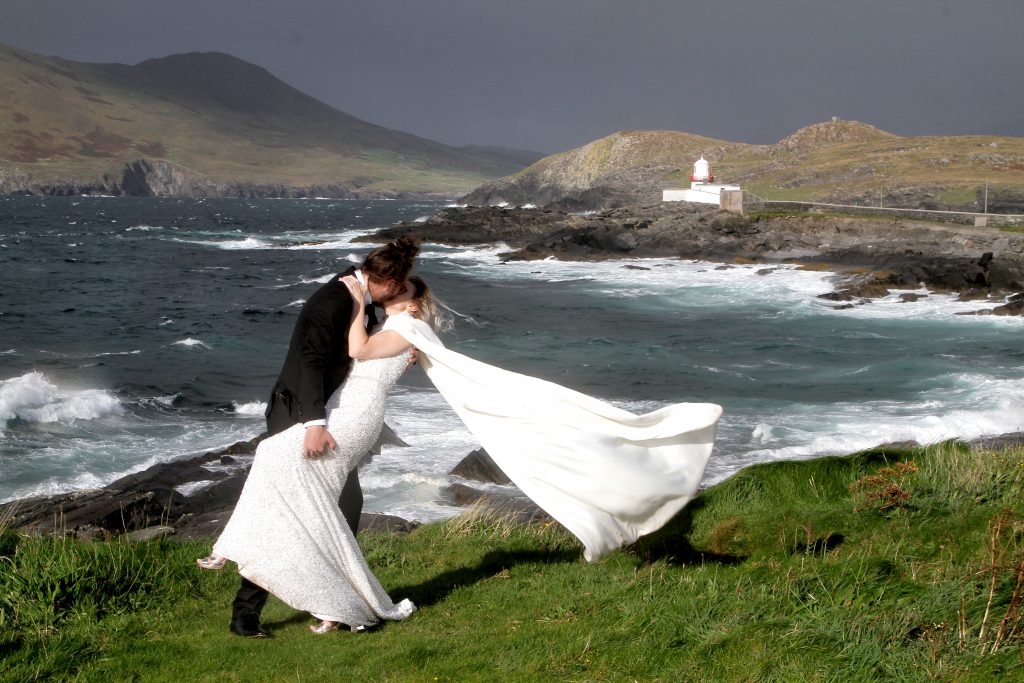 Afterwards they had their reception in The Smugglers Inn in Waterville. "The food there was incredible! And they have a wonderful team there," says Roisin.
Their top tip for other couples planning is to hire more help! "And absolutely get a videographer - we only booked Richard from BigDay a few weeks before and he was lovely to work with, and it's just incredible being able to see all the things that go on during the day, because you're having so much fun the day really does go by too soon." she says.
Check out their beautiful wedding video below!
R+M Highlights from Bigday on Vimeo.
You might also like: 9 gorgeous wedding dresses from Folkster Bridal's new Theia collection!