After meeting at a friend's art show, Crystal and Will sat next to each other at dinner and talked all night. Presuming he'd find her on Facebook afterwards (she doesn't have one), coy Will never asked for Crystal's number.
When he finally got her email, he asked if she would like to get coffee when he returned from a monthlong trip to LA. They emailed back and forth all month long and Crystal ultimately picked him up from the airport to begin their love story.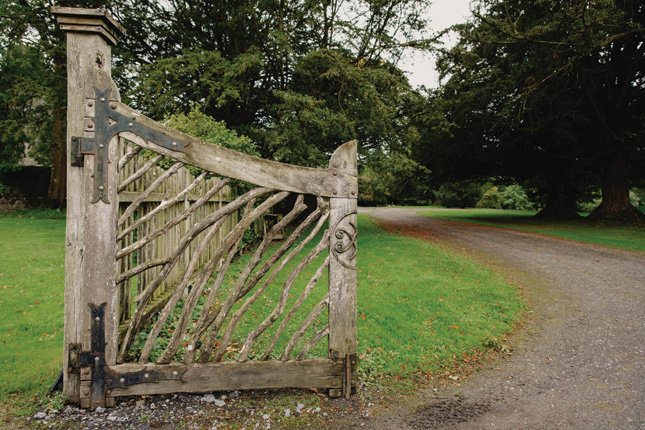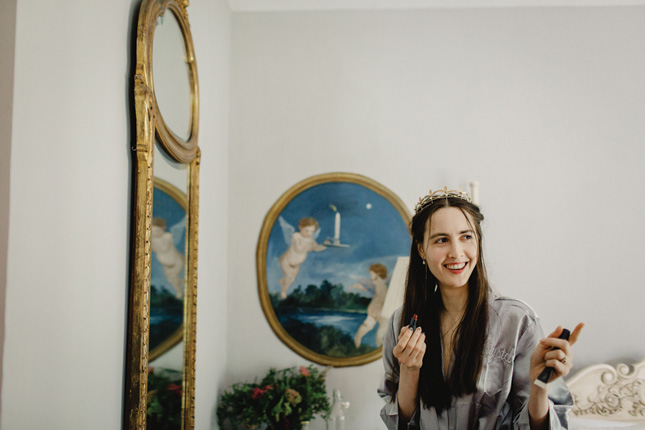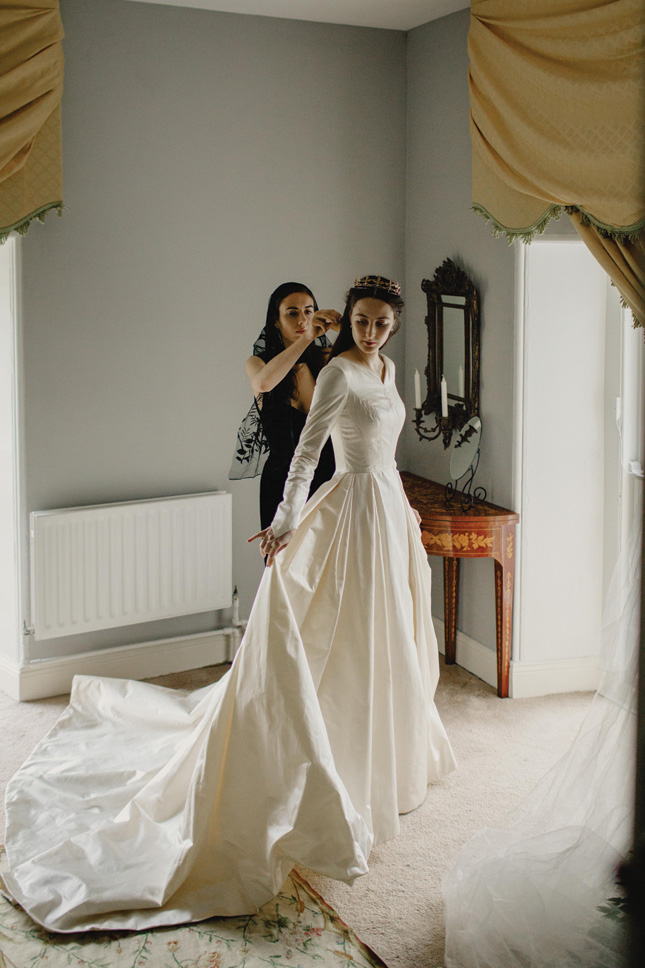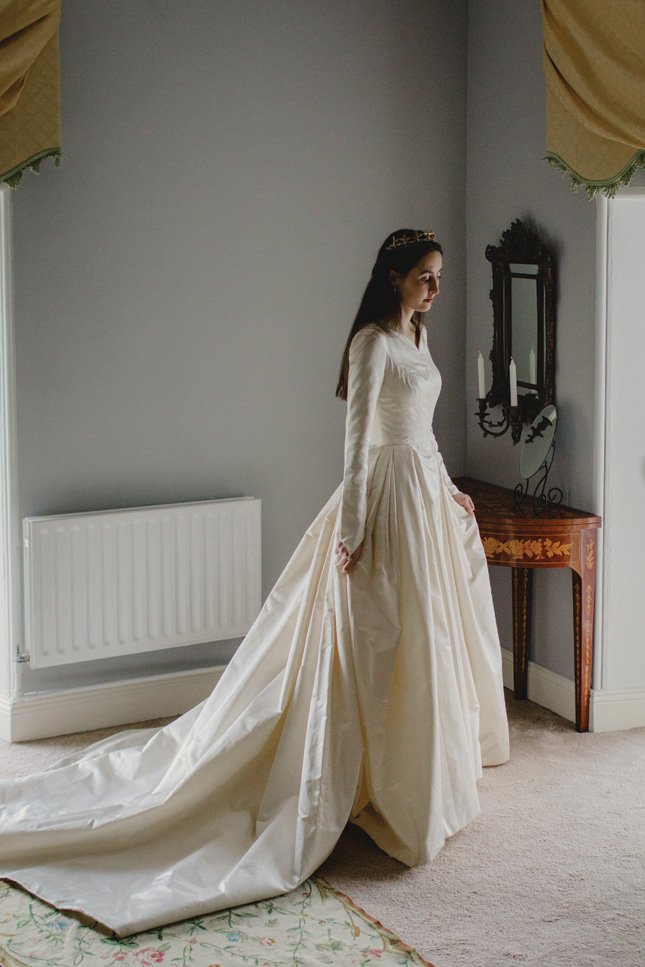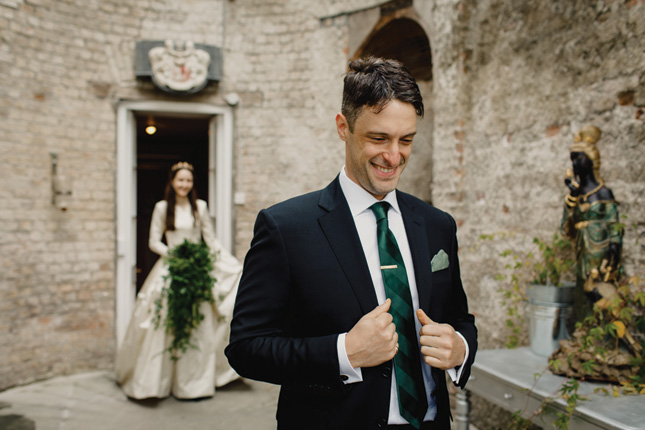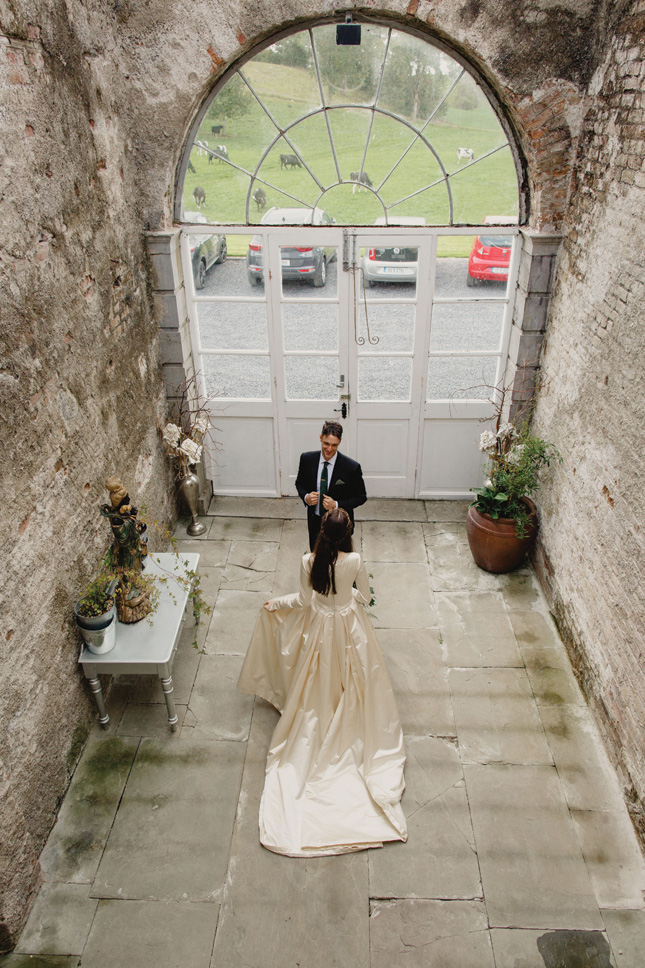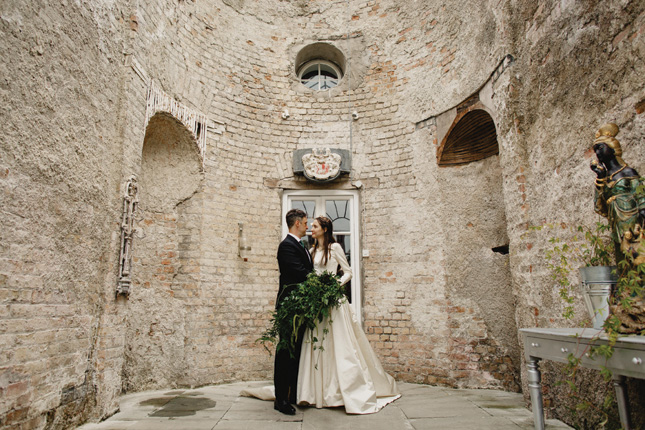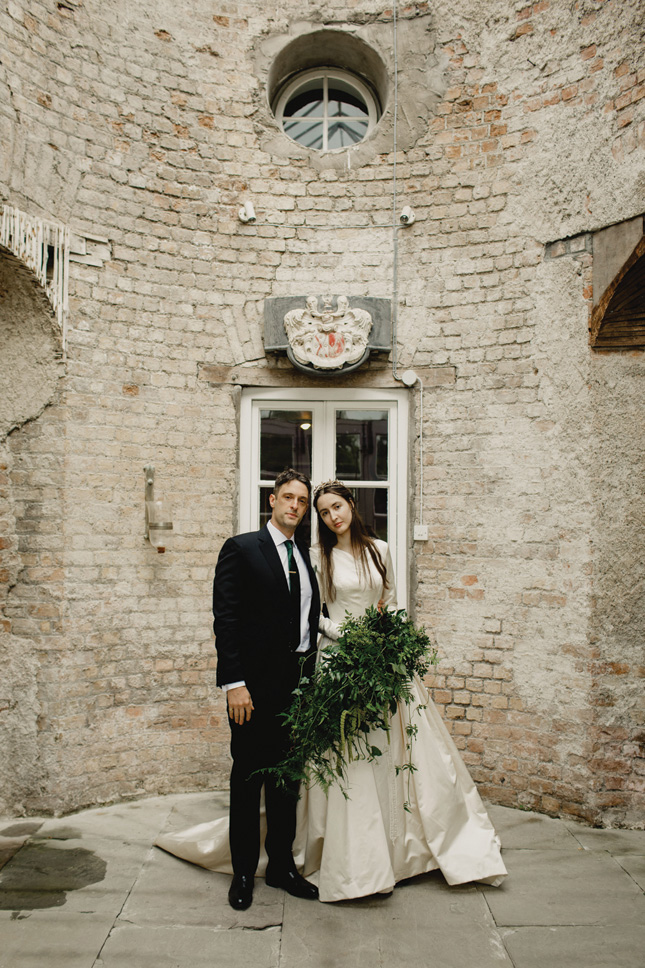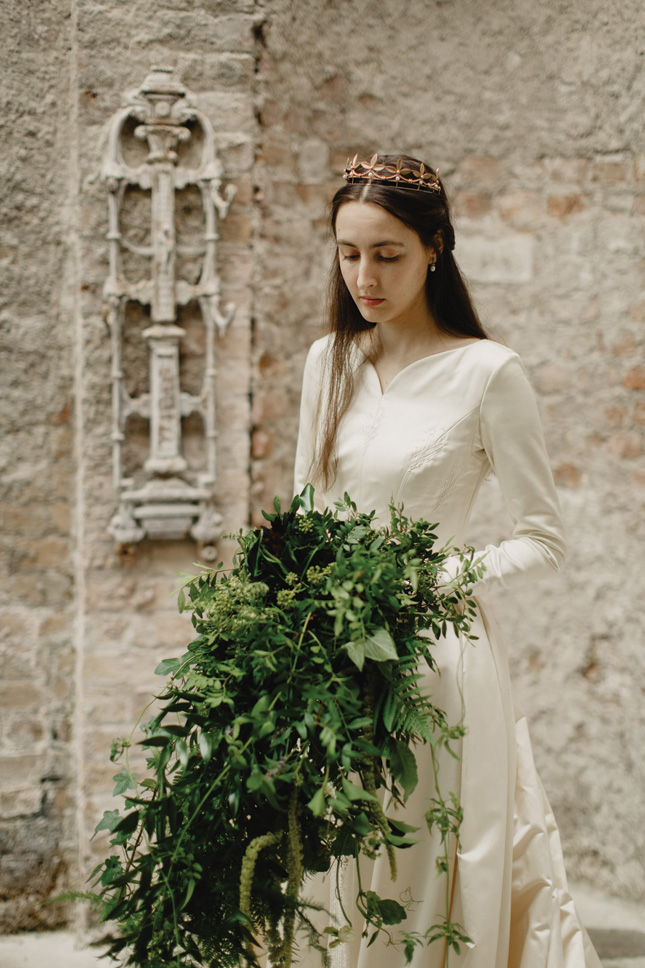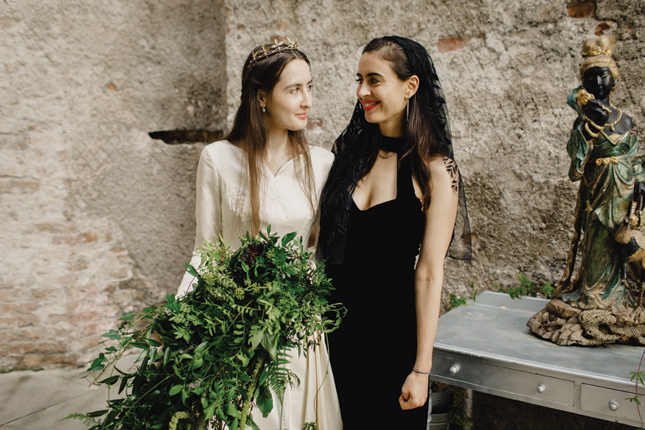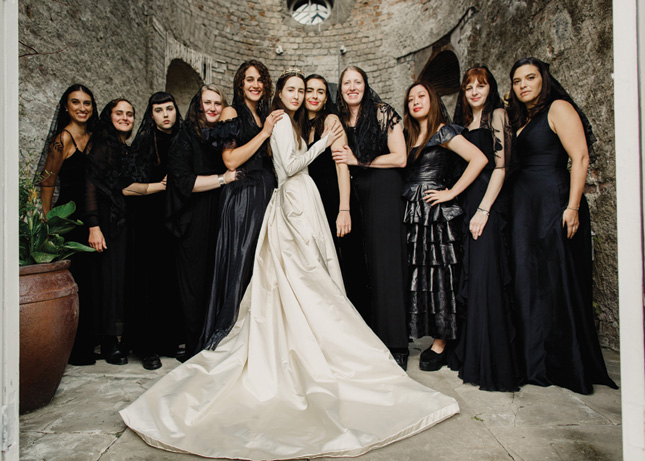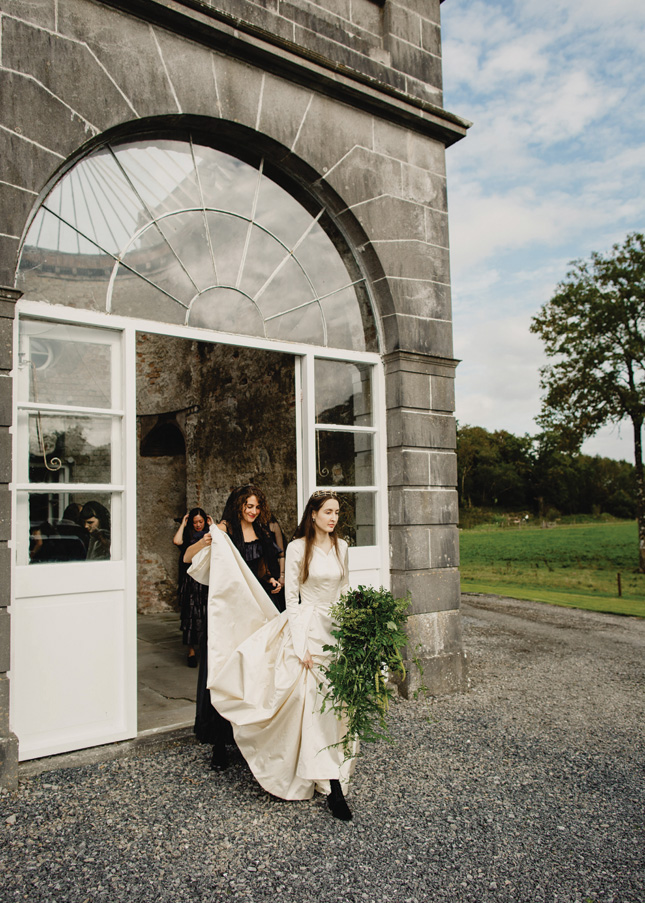 Inspired by the beauty and magic of Loughcrew Estate; a site of megalithic burial grounds and steeped in fascinating history, Crystal and Will decided to host a destination wedding of epic fairytale proportions.
"We chose to get married on September 22nd, which happened to be the Autumnal Equinox. Passage tombs at the nearby Loughcrew Cairns are aligned with the equinox sunrise. The back stone of a chamber is illuminated by a beam of light at sunrise."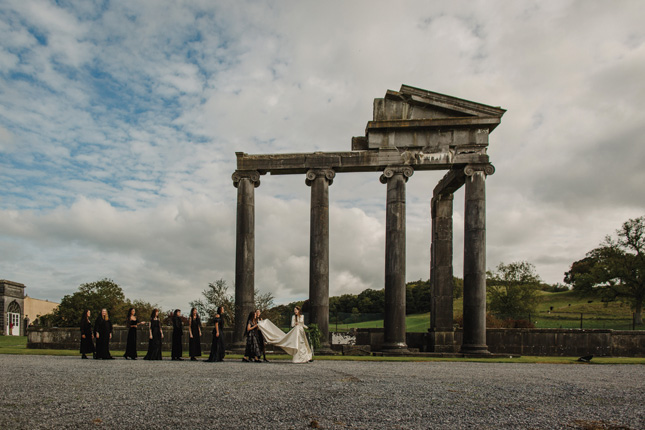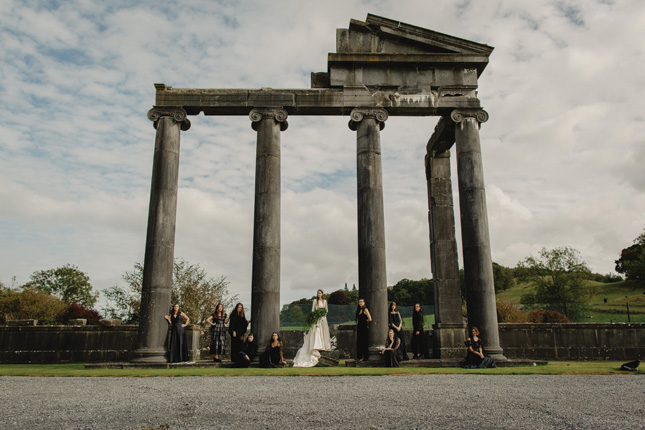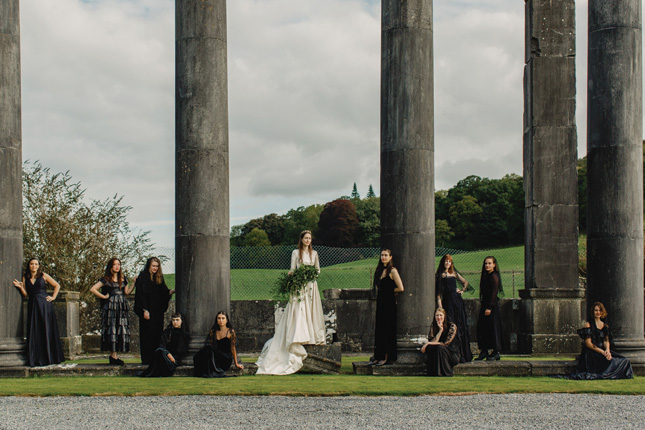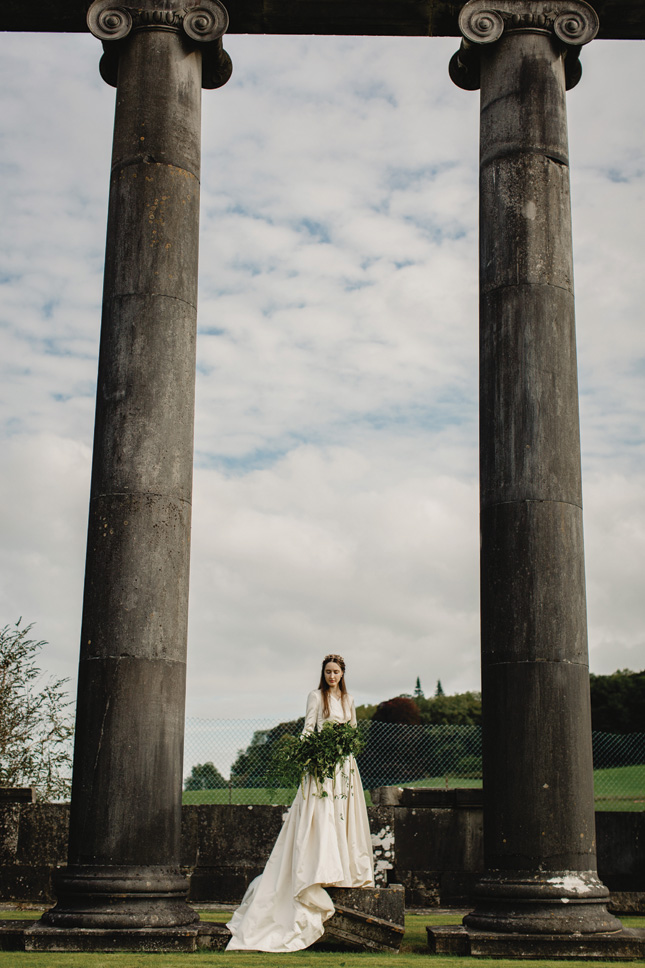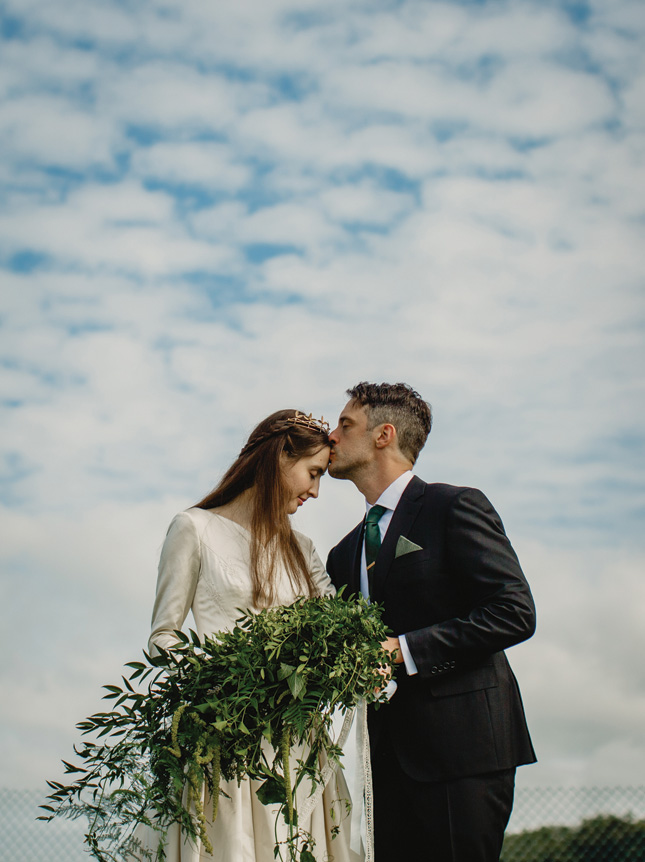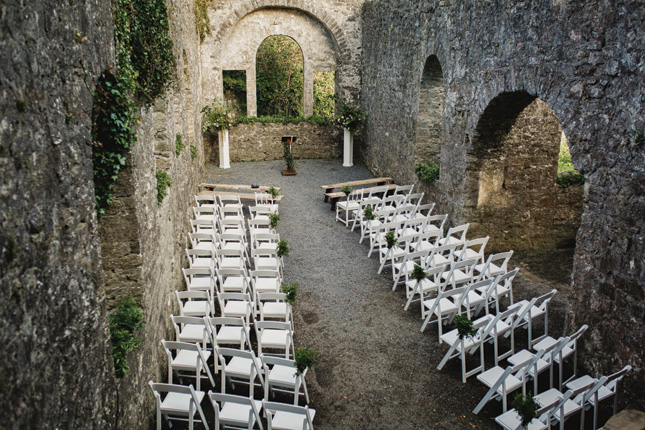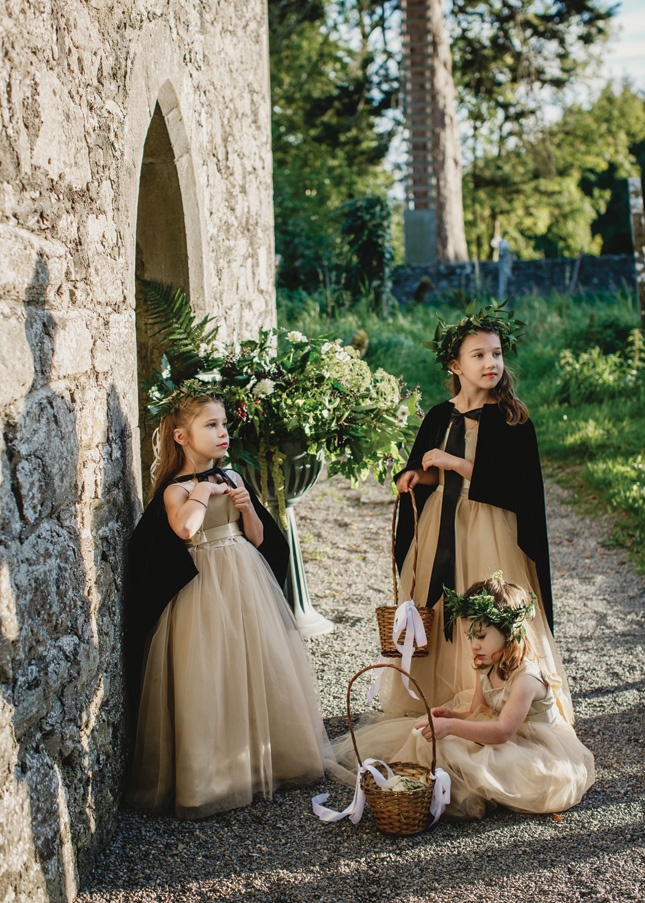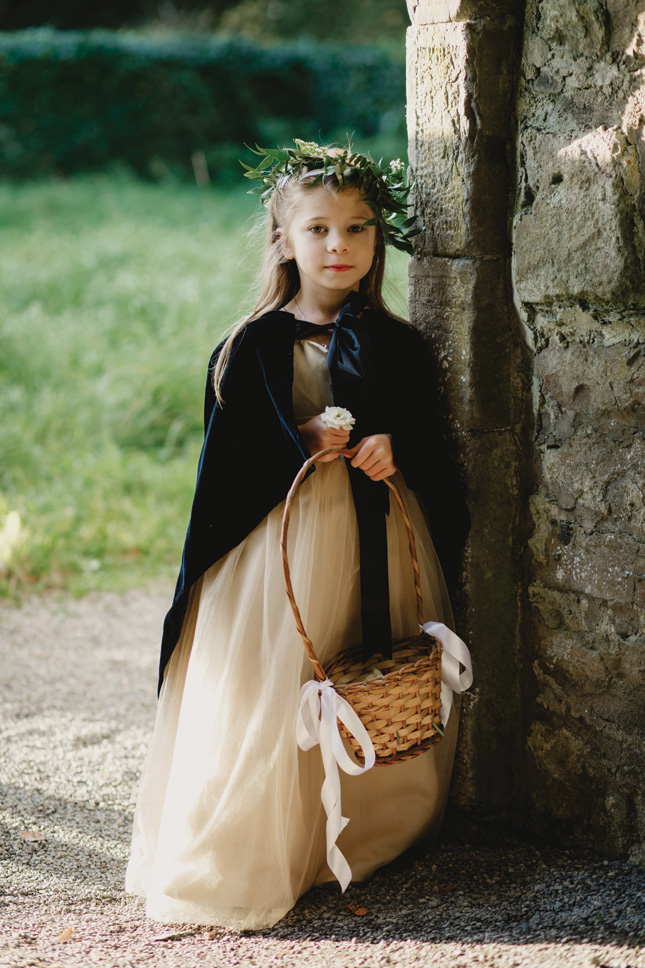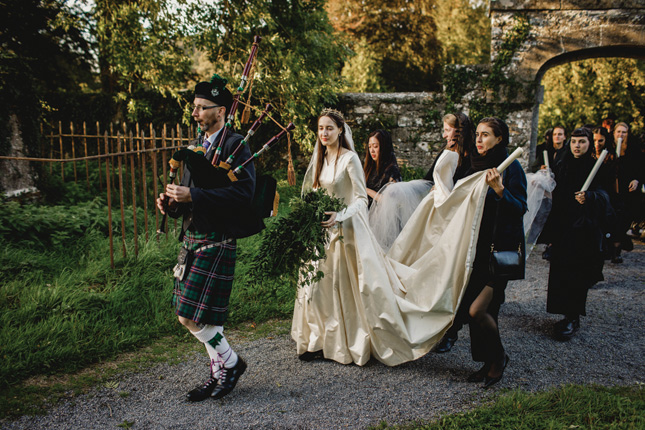 Crystal chose a couture Carolina Herrera gown and vintage headpiece, giving her the air of ethereal high priestess and her beautiful bridesmaids added to the gothic fairytale vibe.
"They chose their own black dresses and wore matching silk lace veils." They accompanied Crystal through the woods with white candles instead of flowers. It was a dramatic vision, set to the poignant strains of the Uillean piper they followed to the ceremony.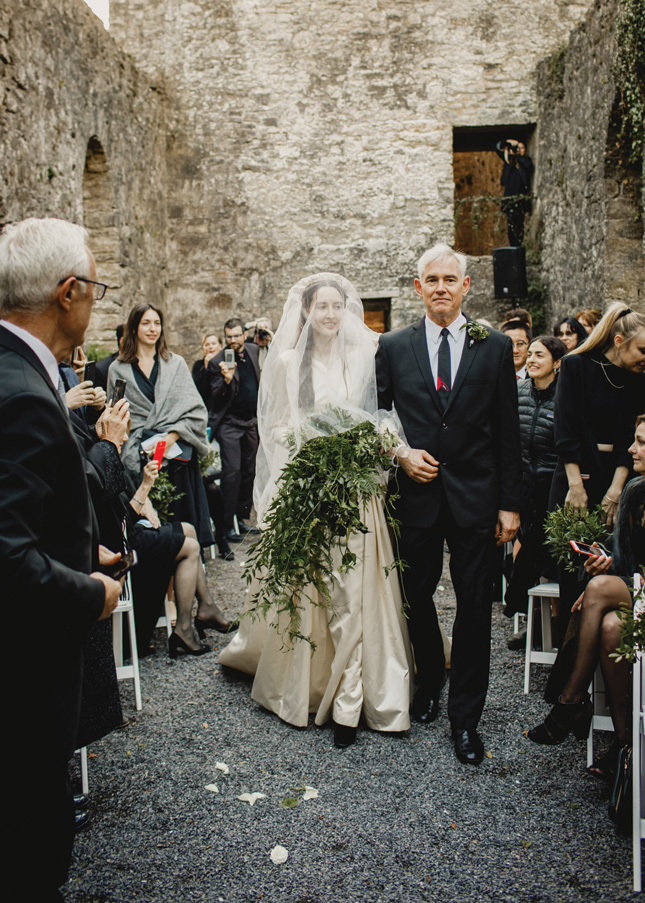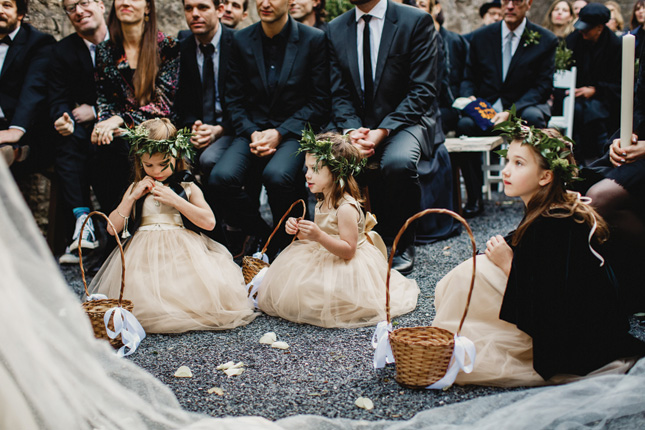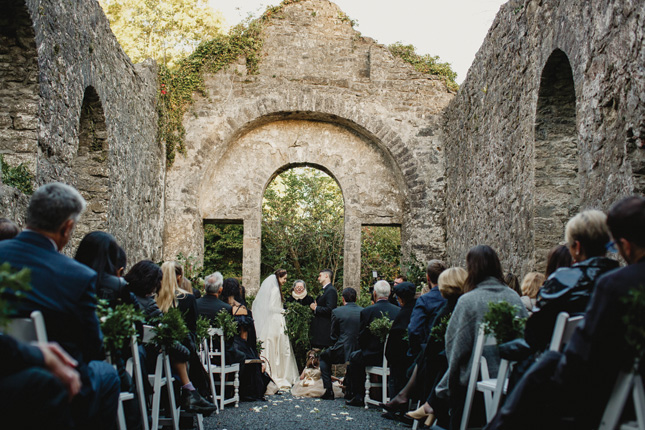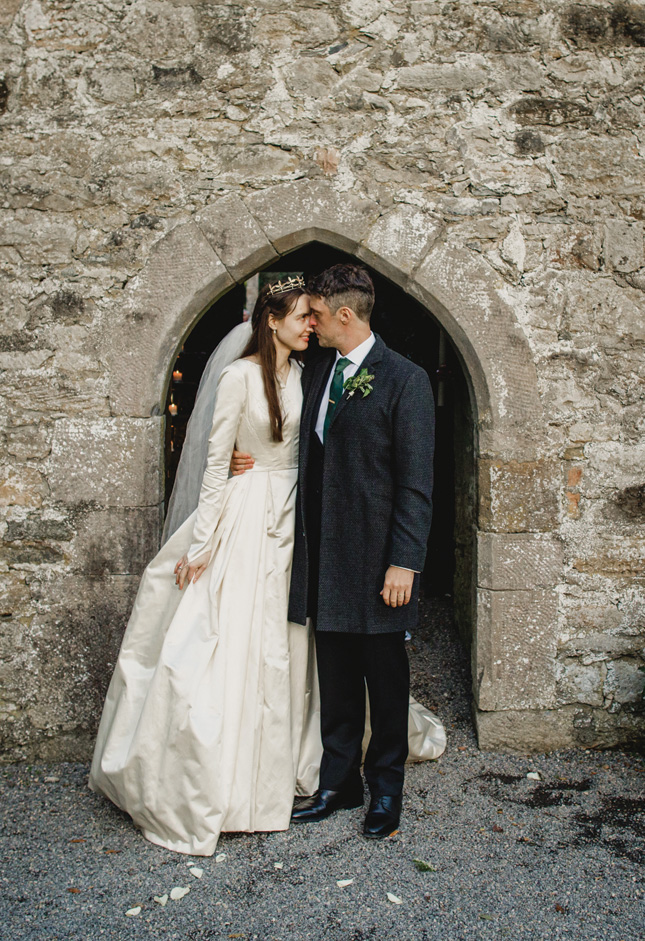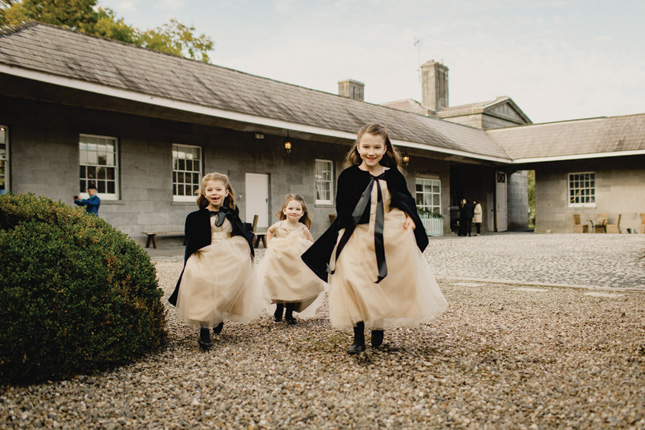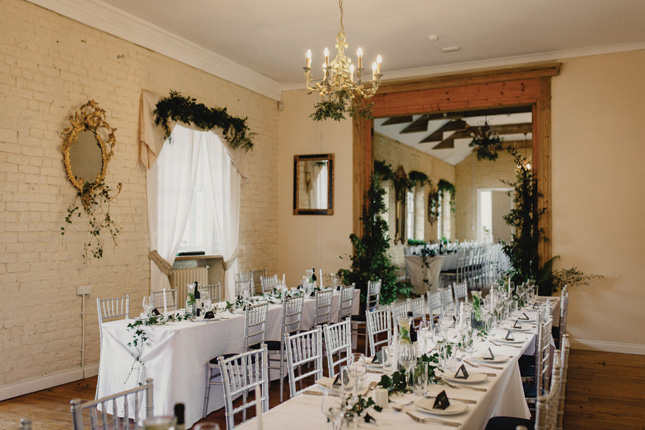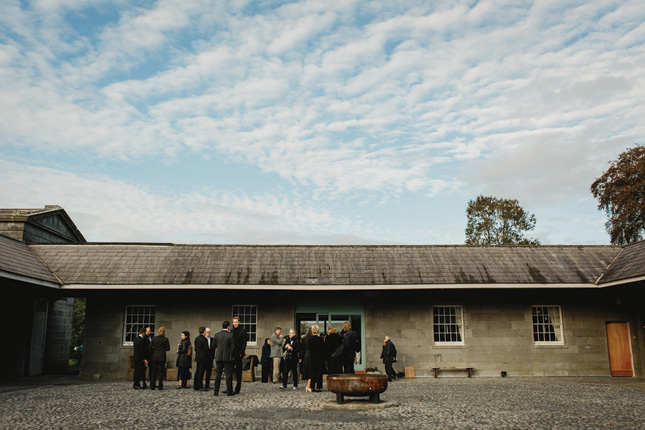 The couple weaved the historic theme through even the smallest details on the day. "Our friend, Lori Stern made the most amazing cake. I had an engraved sword stuck in the centre that we pulled out to cut the cake with.
Lori also made cookies that have pressed flowers in them and some special ones that had symbols taken from the carvings on the stones from the Loughcrew Cairns."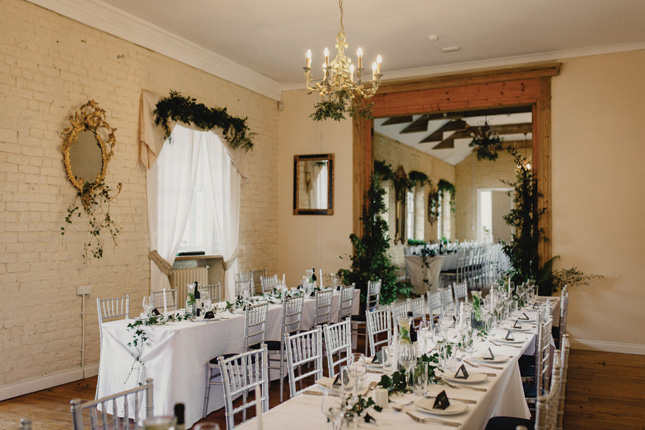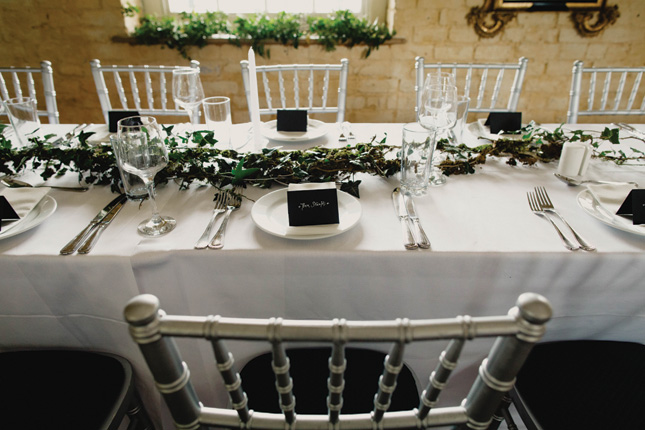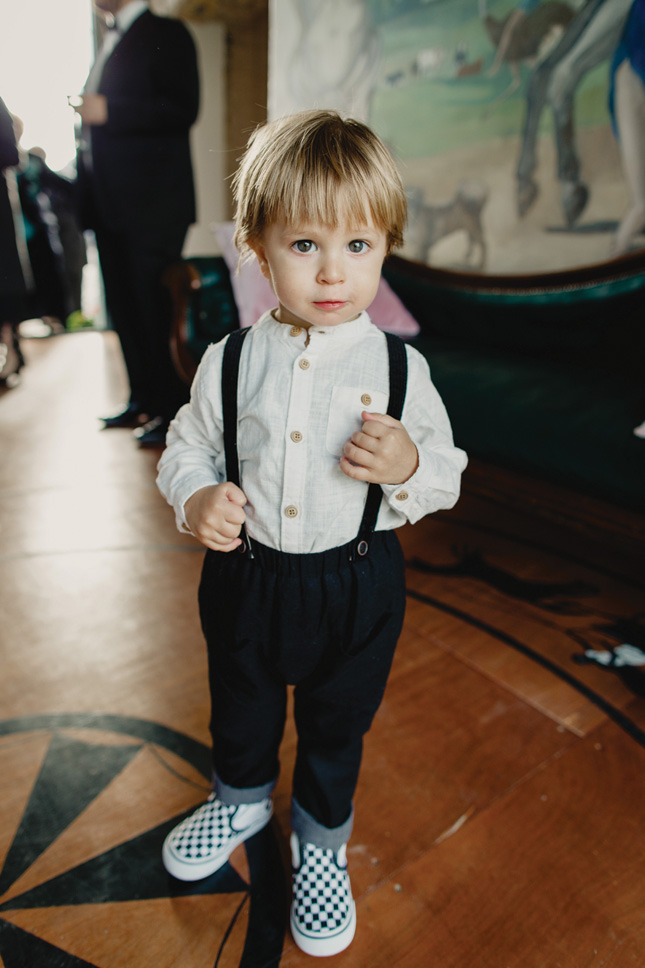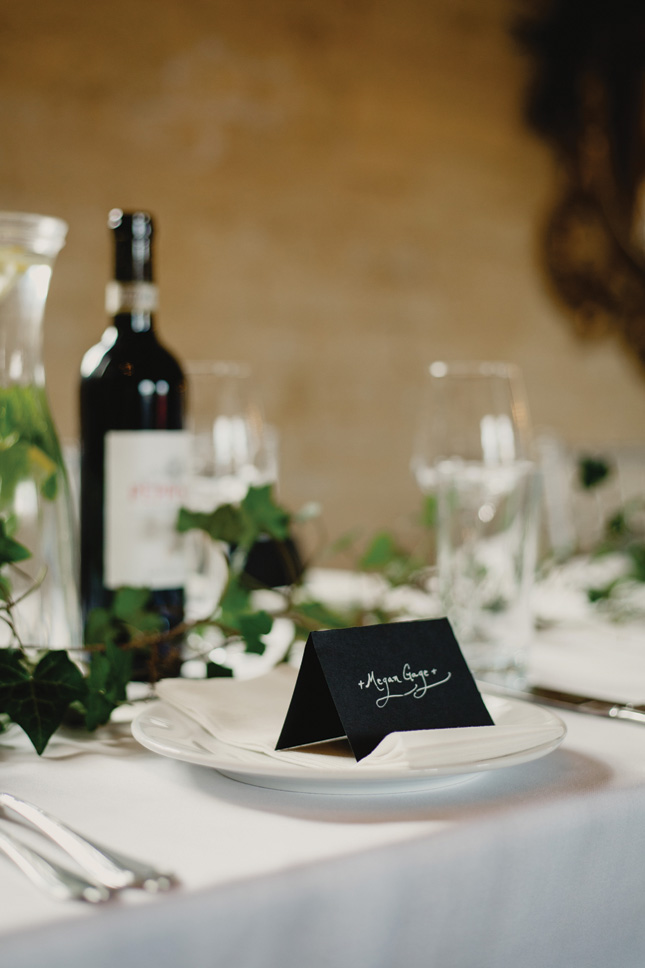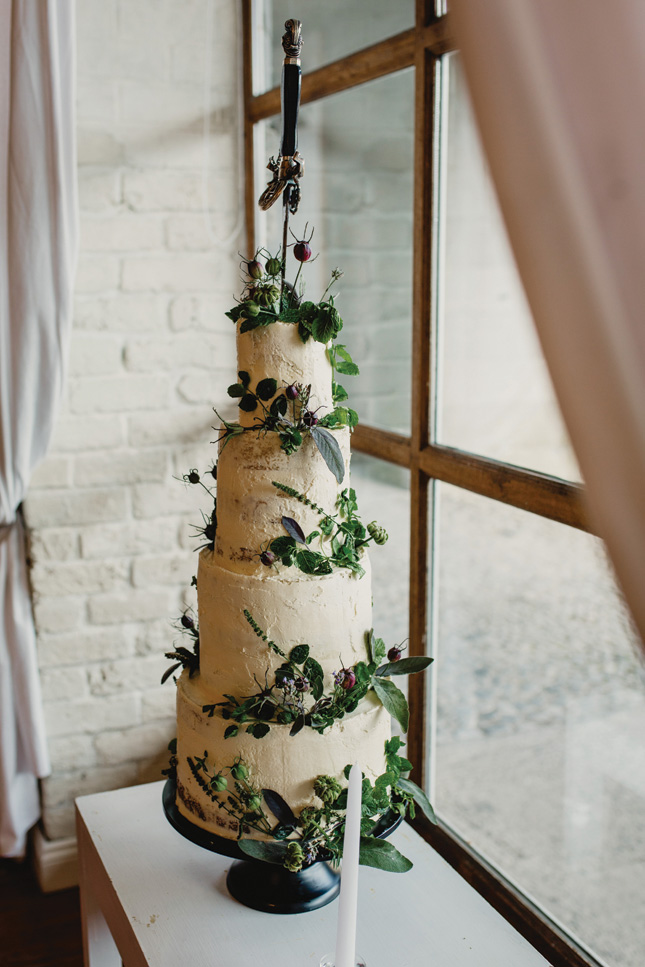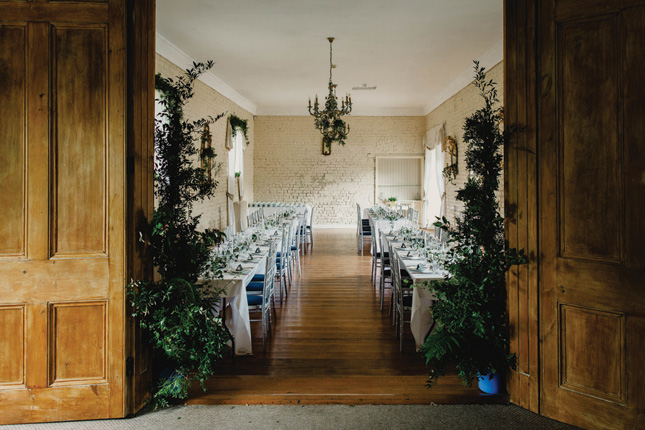 Destination weddings and wedding planners go hand in hand and this couple can't say enough good things about theirs: "Daragh from Rainbow Weddings is incredible. He stayed until 2:30am to make sure all of the guests left on the correct buses."
A great team means you can chill out an enjoy the day, a sentiment echoed in the advice offered by Crystal and Will for future couples: "Remember to have fun! Whatever will be will be - you can't control everything."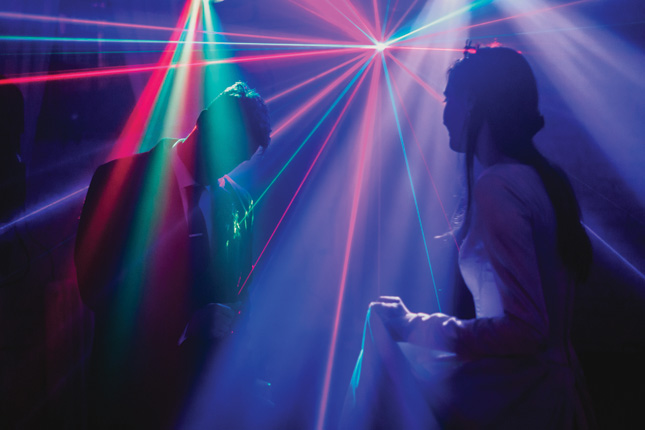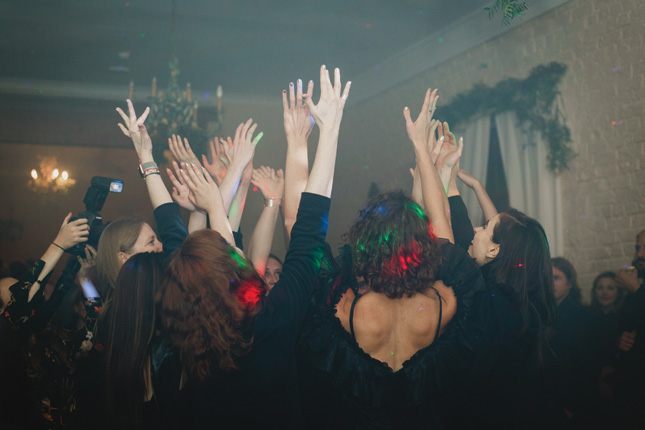 The day was everything they hoped for and more. Their highlights? For Will it was "seeing everyone we love who loves and supports us in one room." And for Crystal "listening to all of the speeches at dinner. It was much more emotional than I ever imagined."