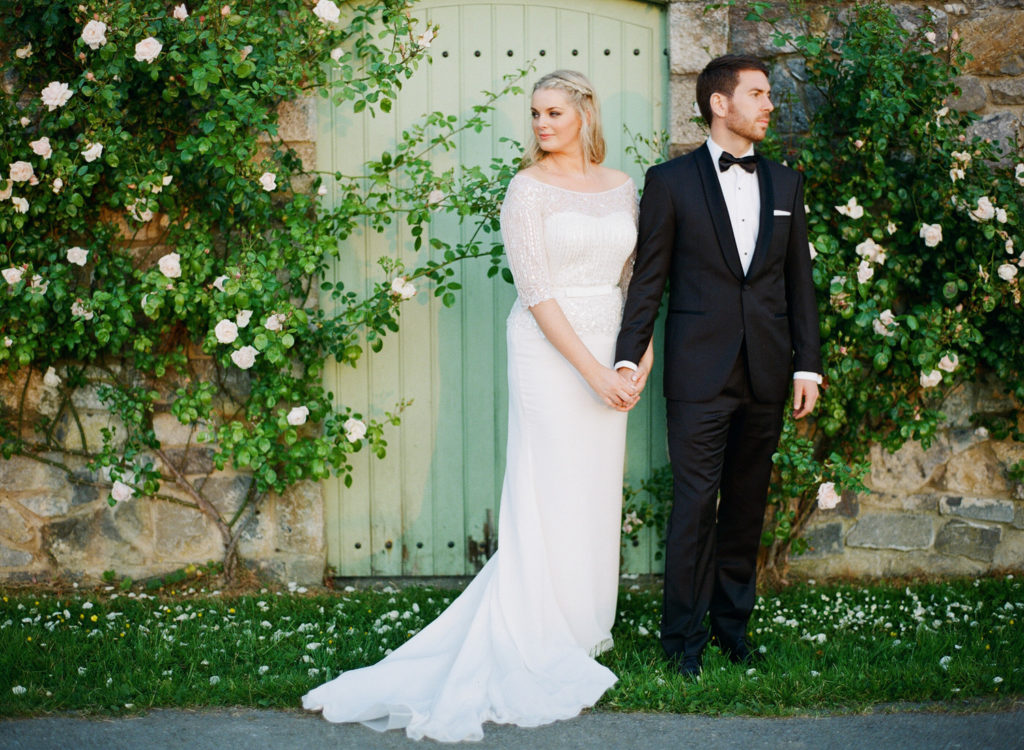 Grace and Kieran met ten years ago while they were both studying at University College Cork. "I was in the throes of finishing off my PhD, so was completely caught off-guard when, while exchanging presents on Christmas Eve, Kieran went down on one knee with a stunning emerald cut engagement ring. I was so surprised, happy and excited that it took me about 20 minutes to stop freaking out and say yes," laughs Grace.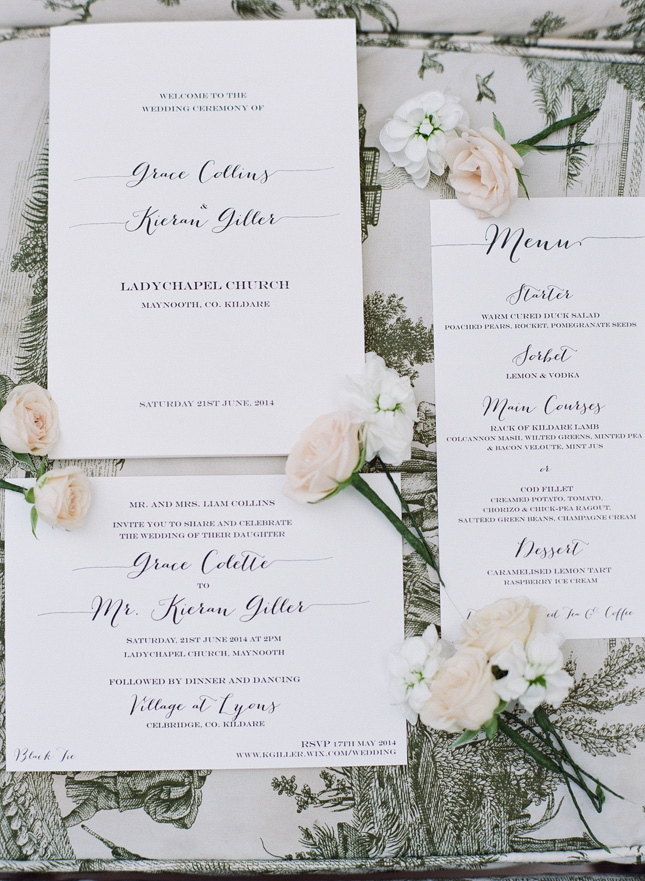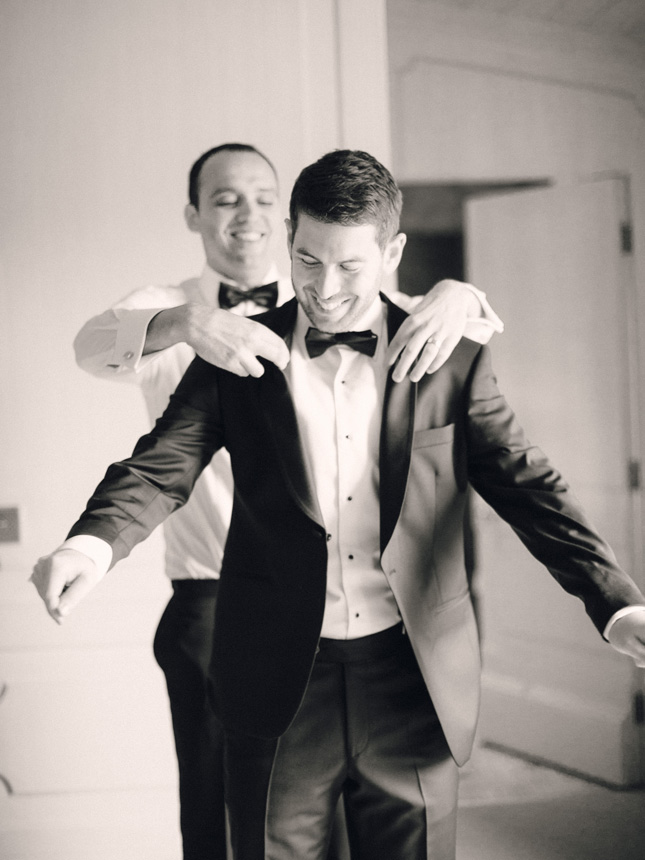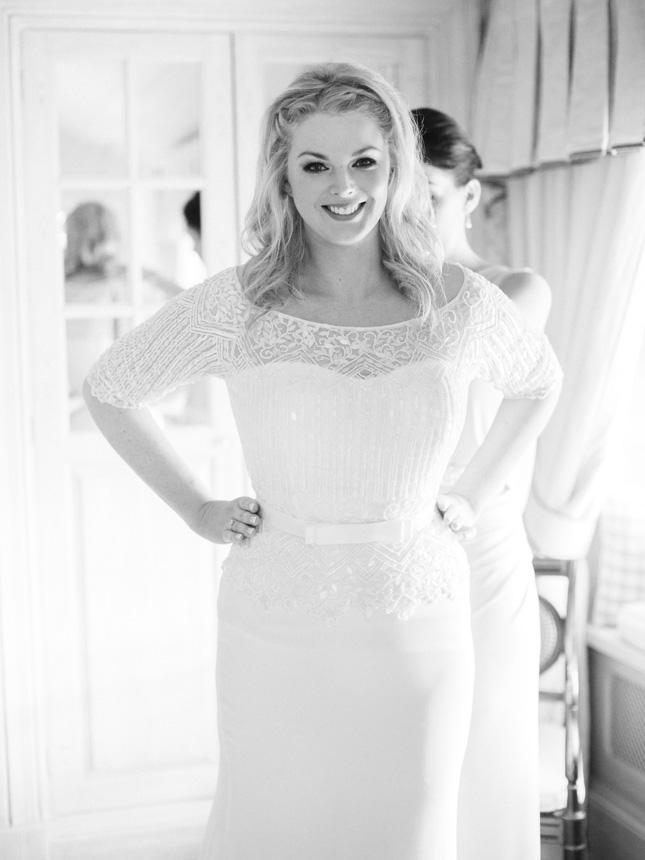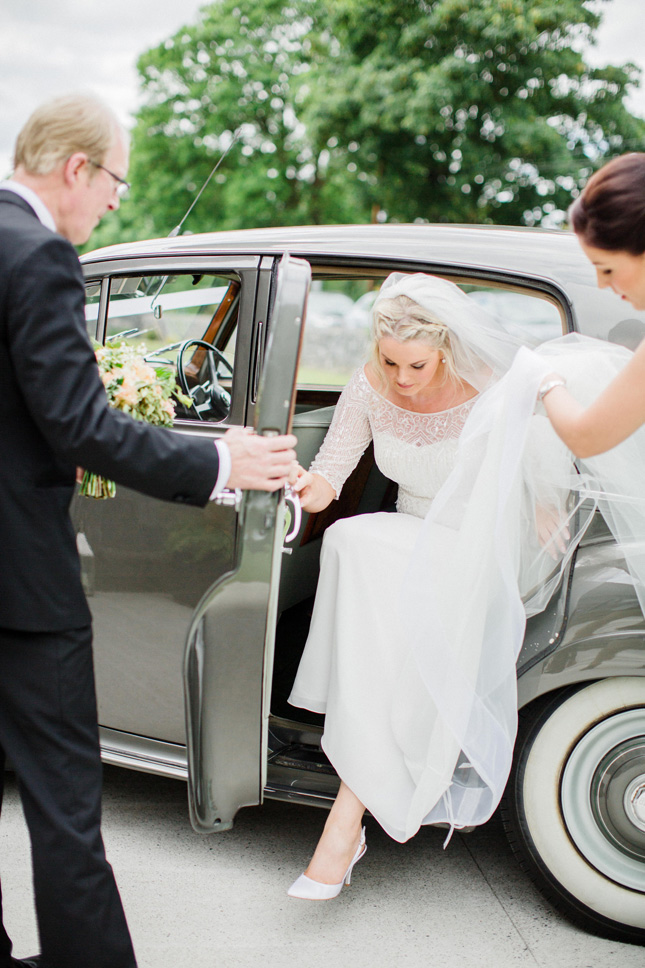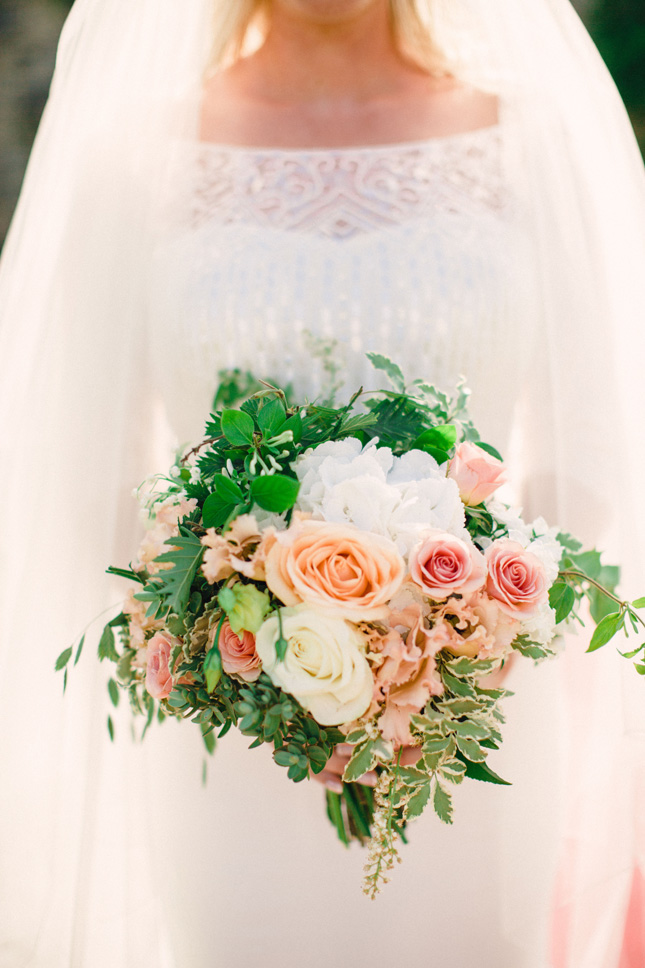 They viewed a few different potential venues over the summer but once they got to The Village at Lyons, they knew they found the one. "Over the summer months that followed we visited lots of different venues around Ireland, before deciding on The Village at Lyons. Every inch of the venue is simply exquisite, and we knew from the moment we stepped inside the front door that this was the only place for us," Grace says.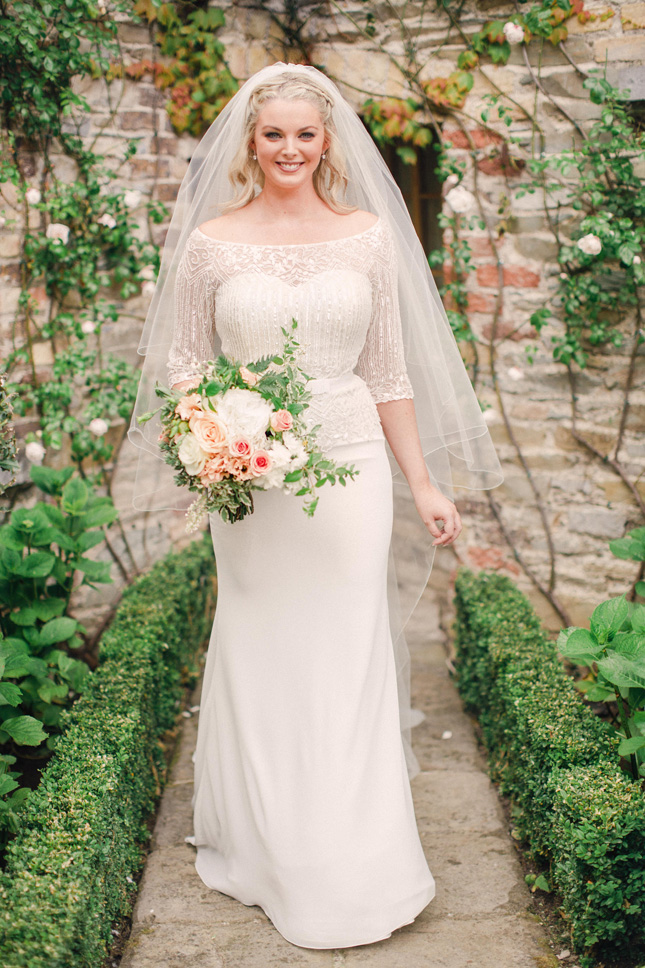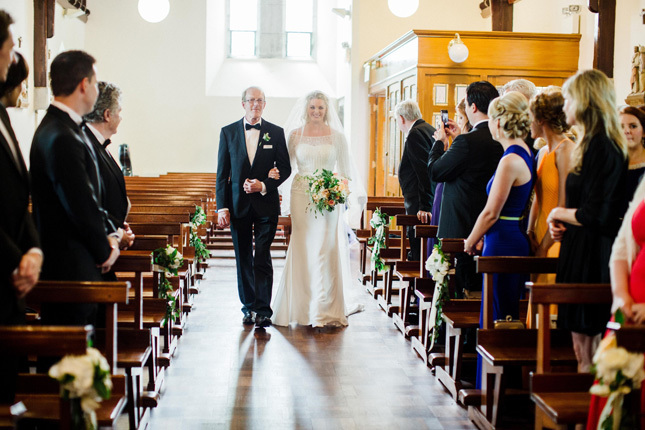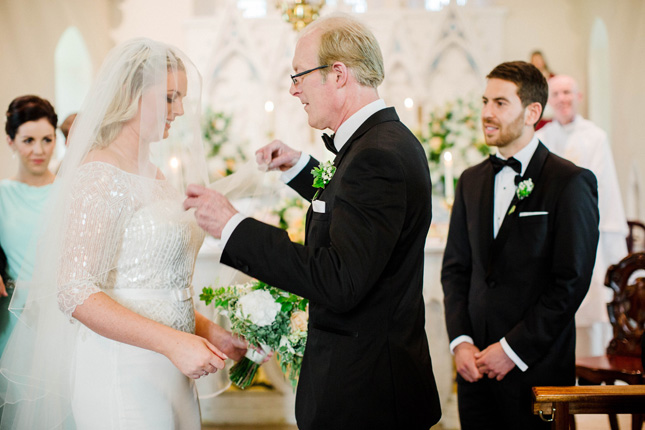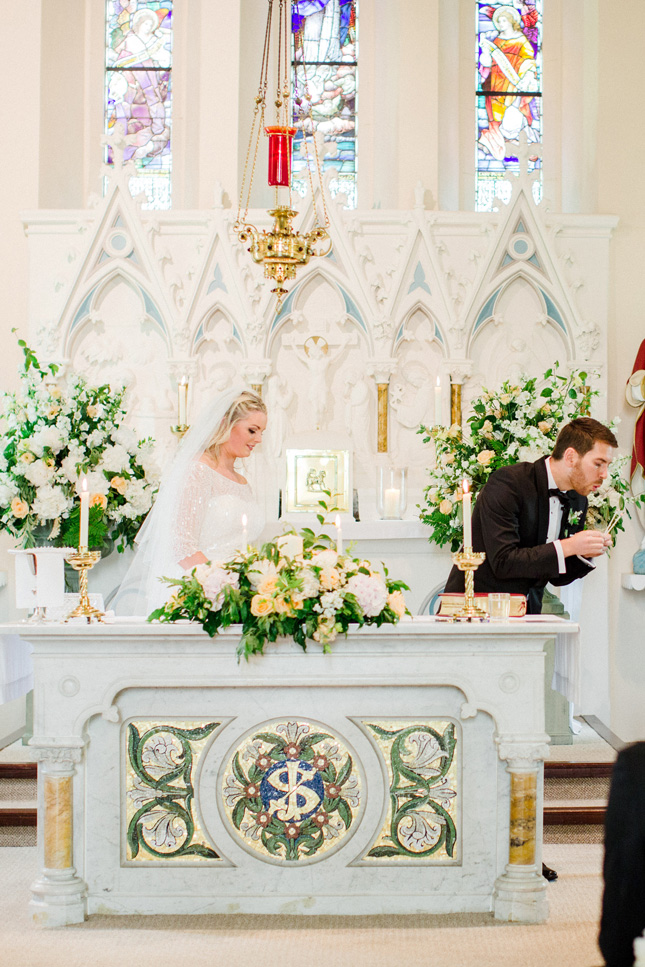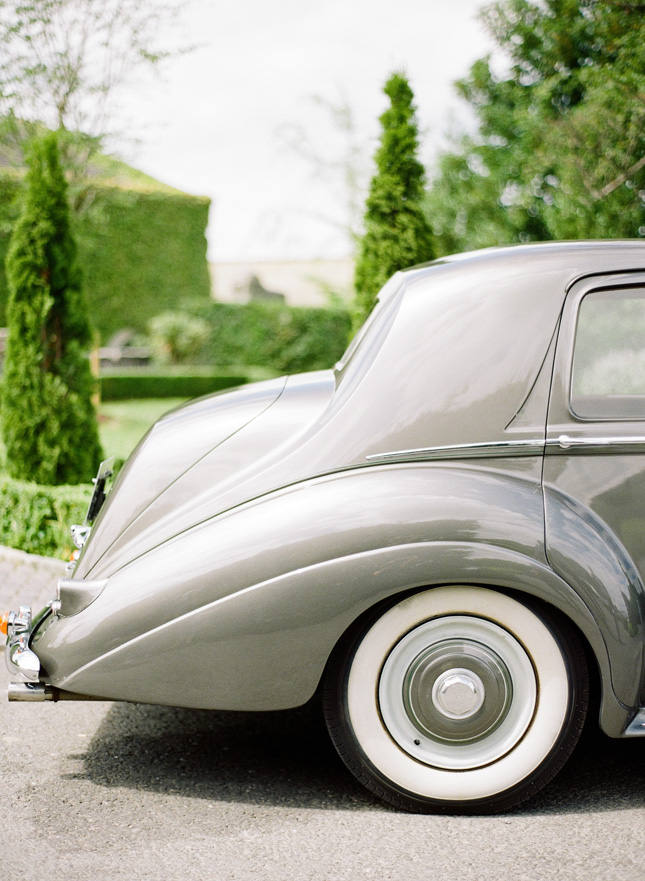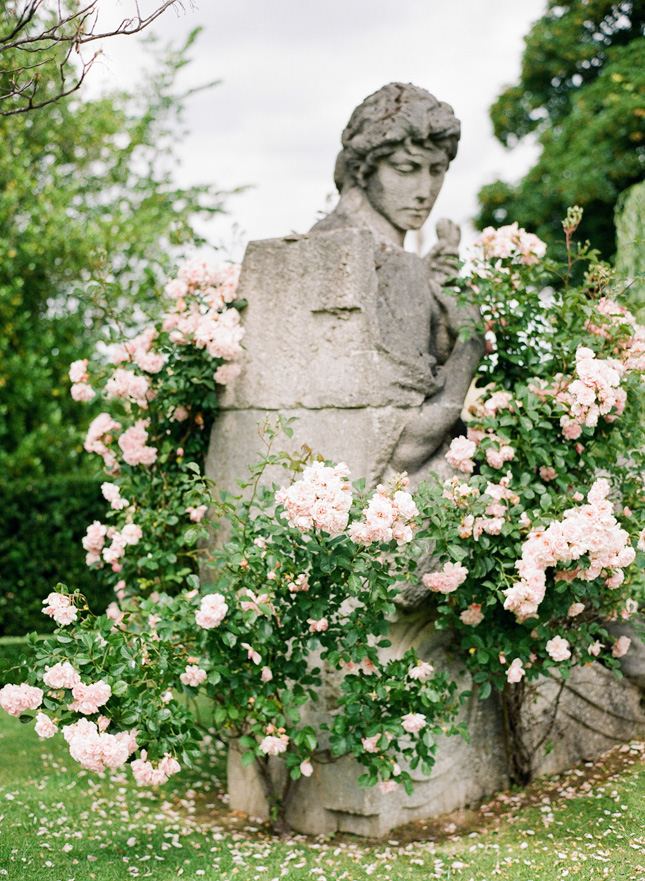 Grace loves all things weddings – a girl after our own heart! "I have a slight obsession with everything to do with weddings, so after all the hours spent scouring wedding blogs and magazines, I knew exactly which vendors I wanted for our big day. We decided on a date for the wedding that would allow us to have all our top choices of vendors, and boy, were we happy we did!"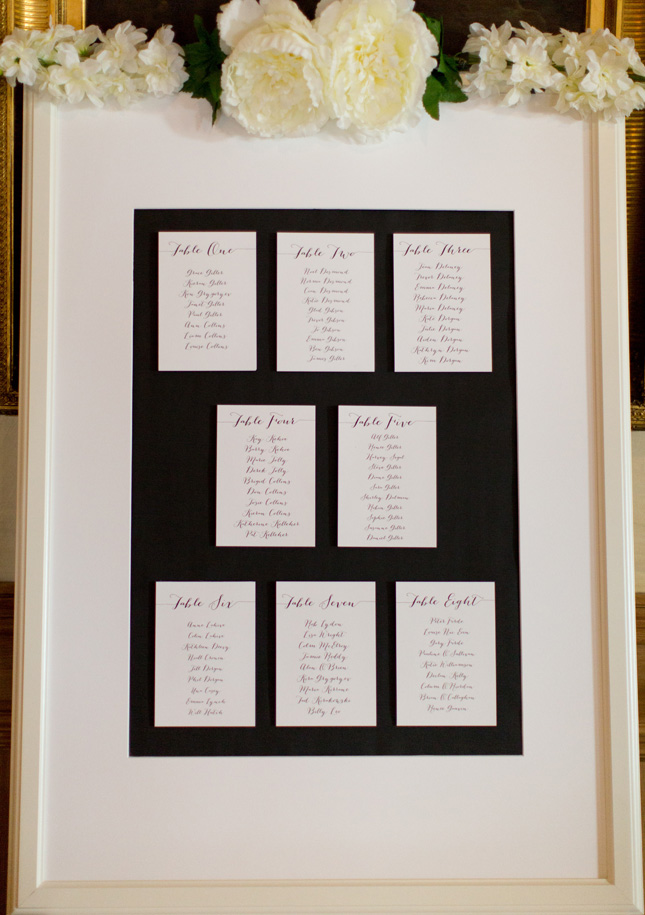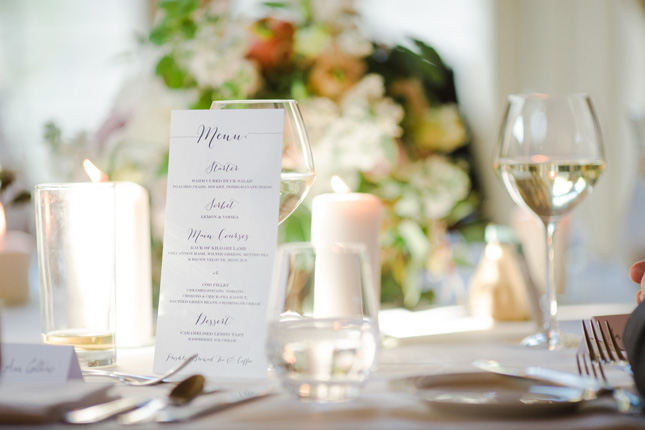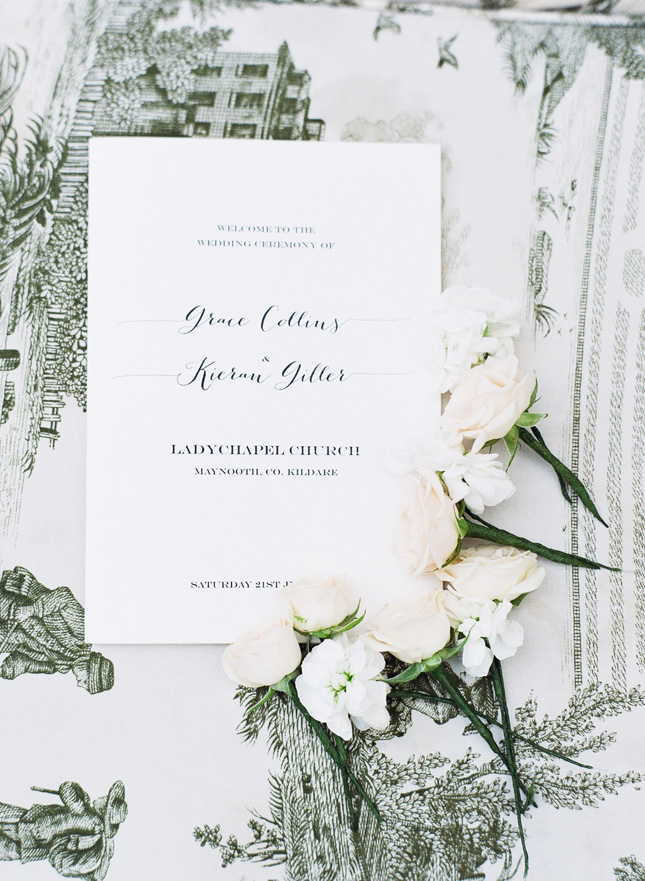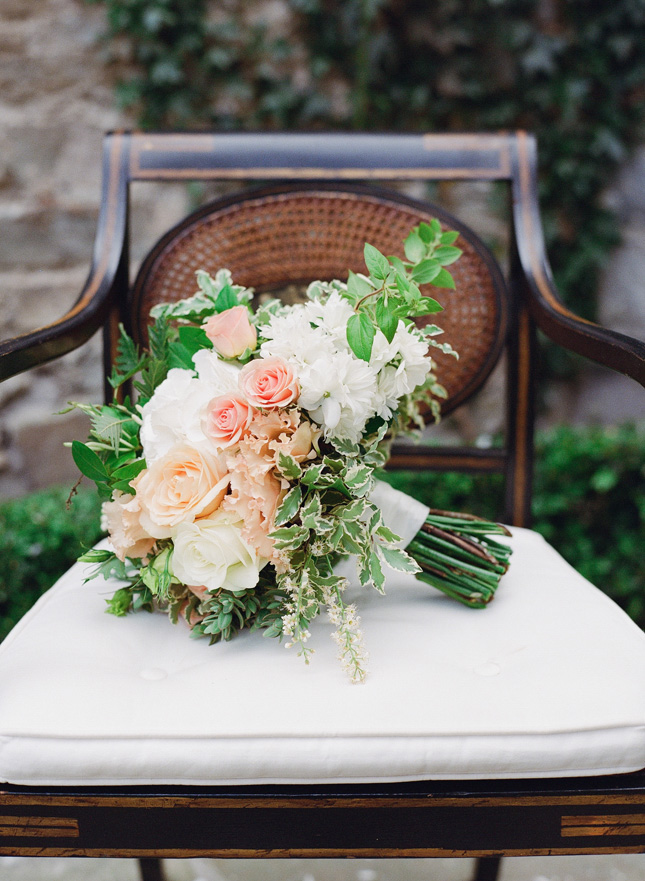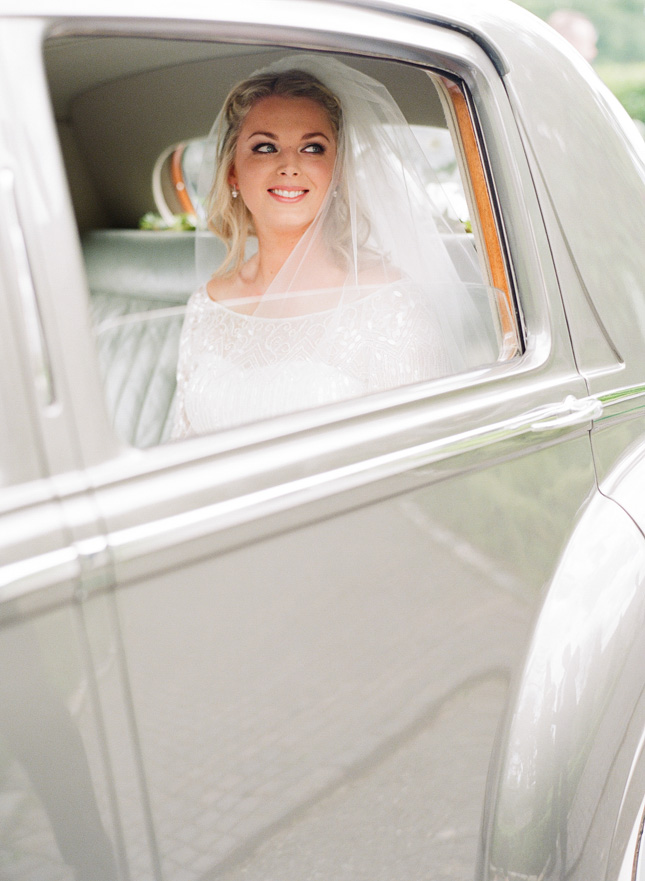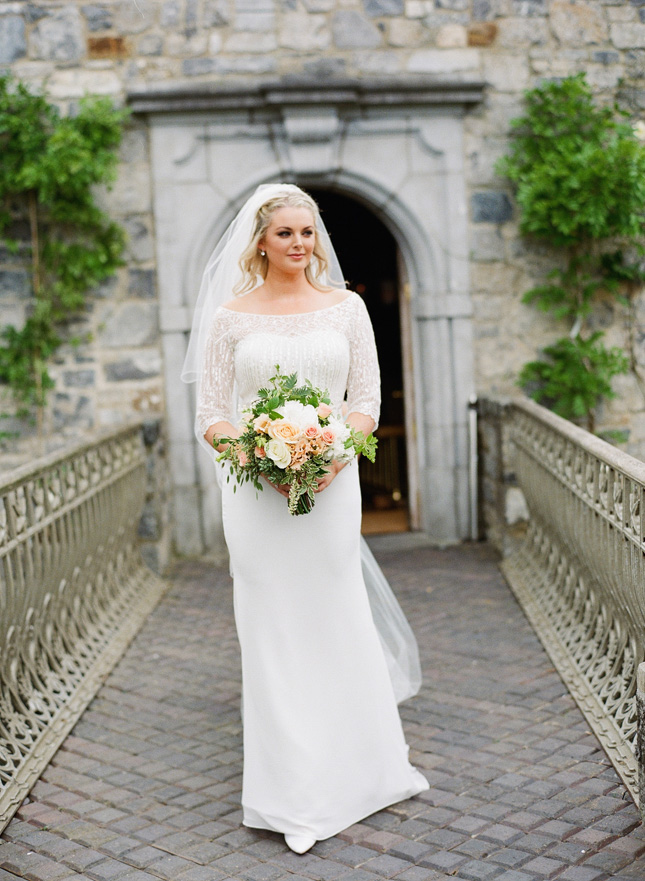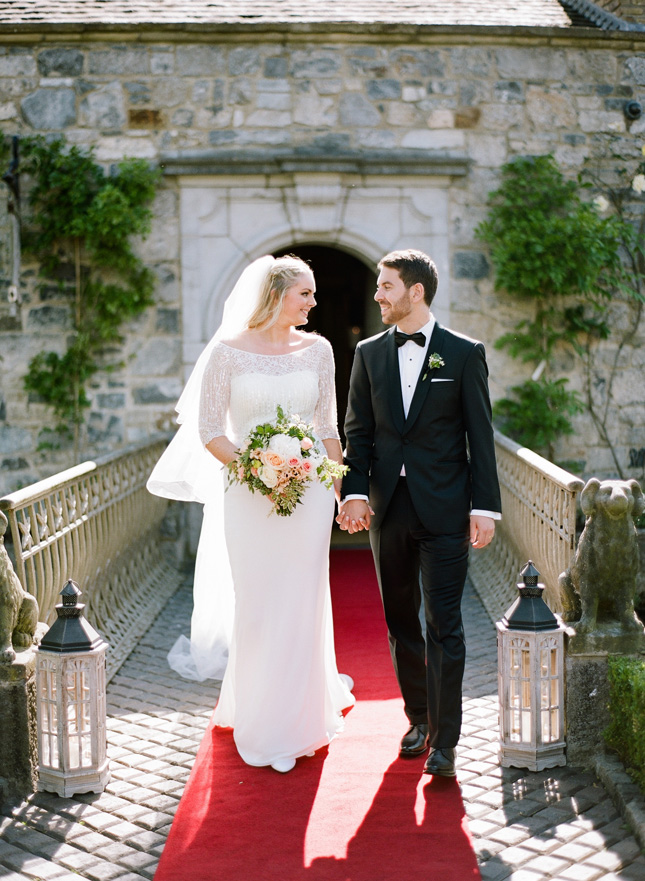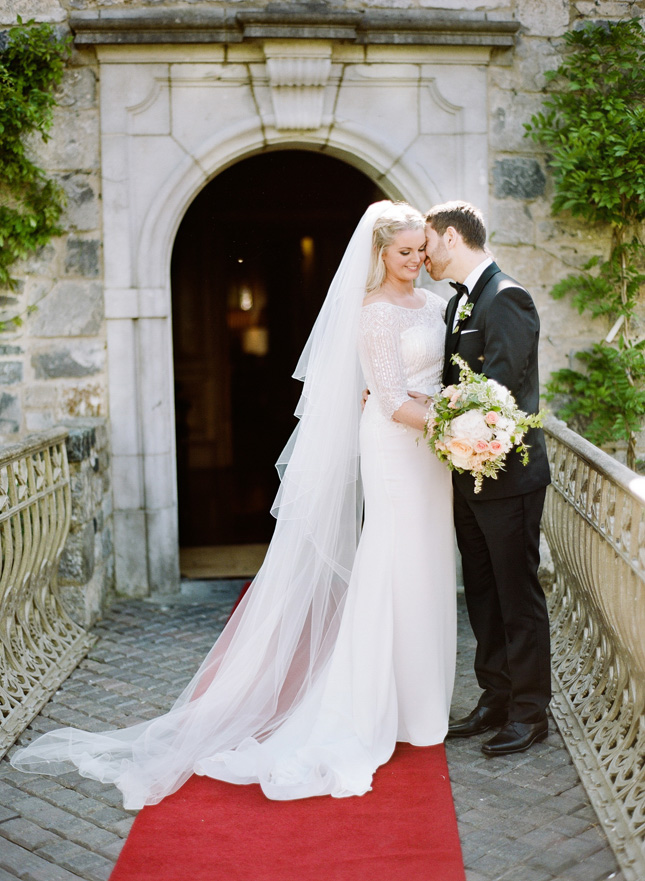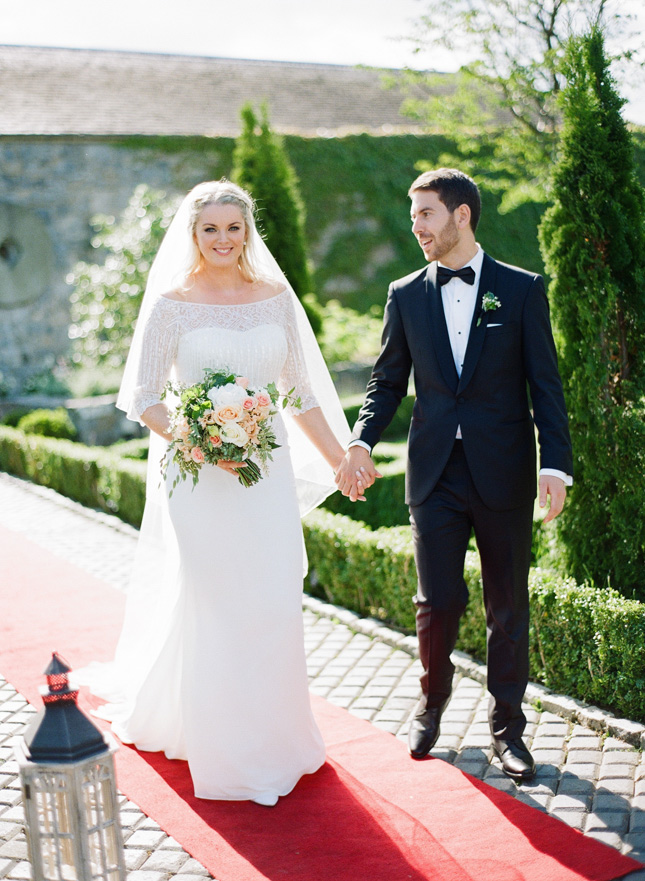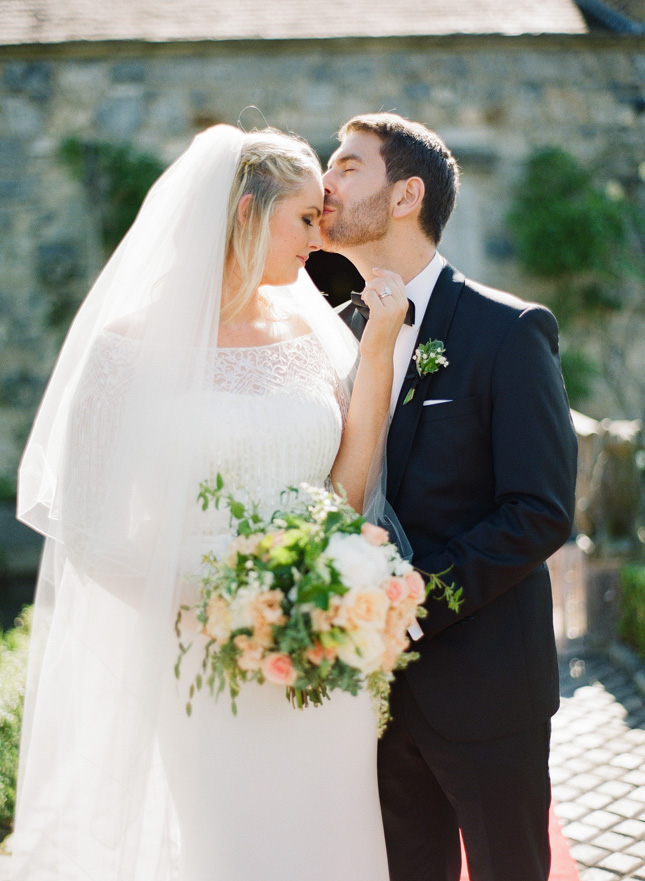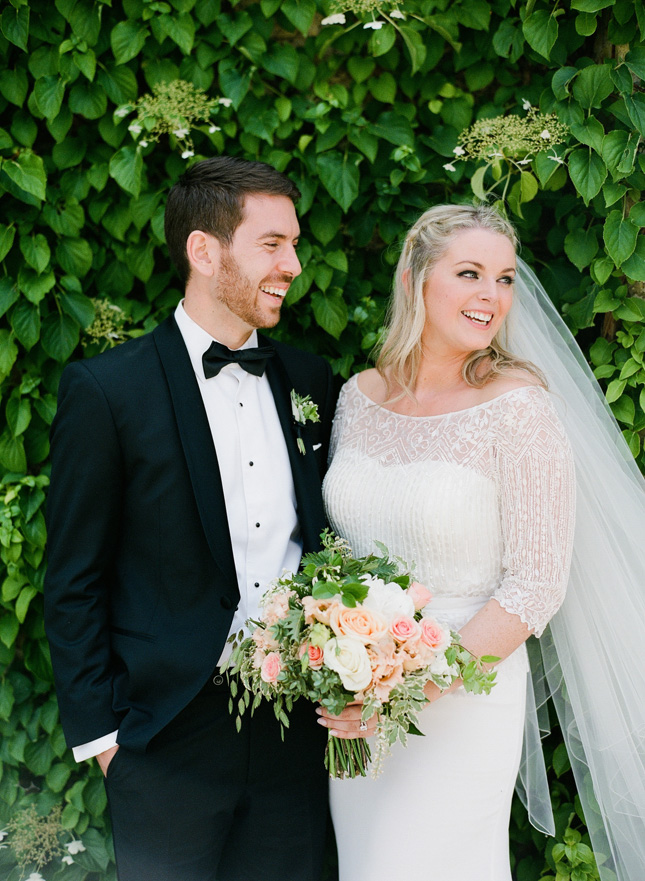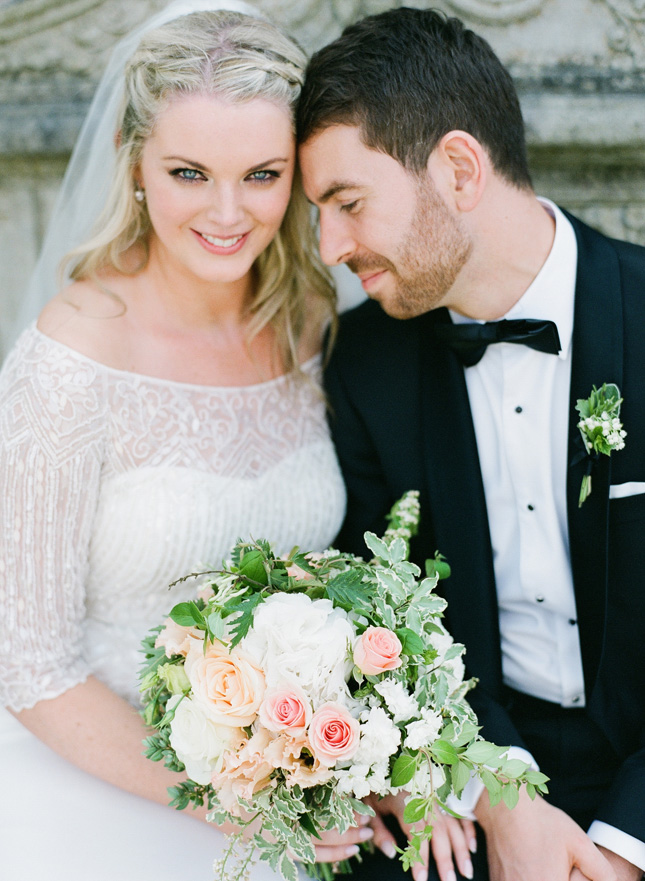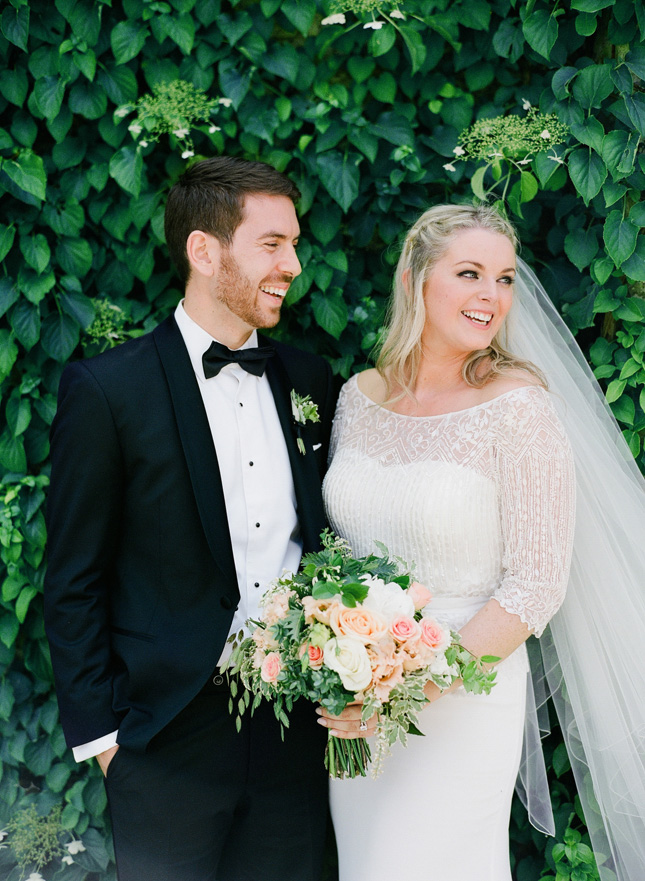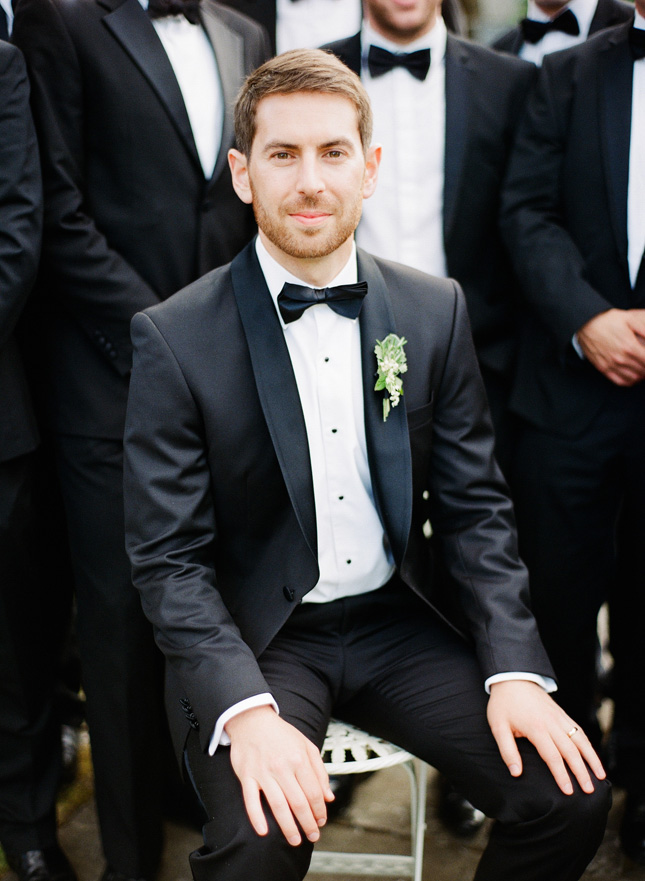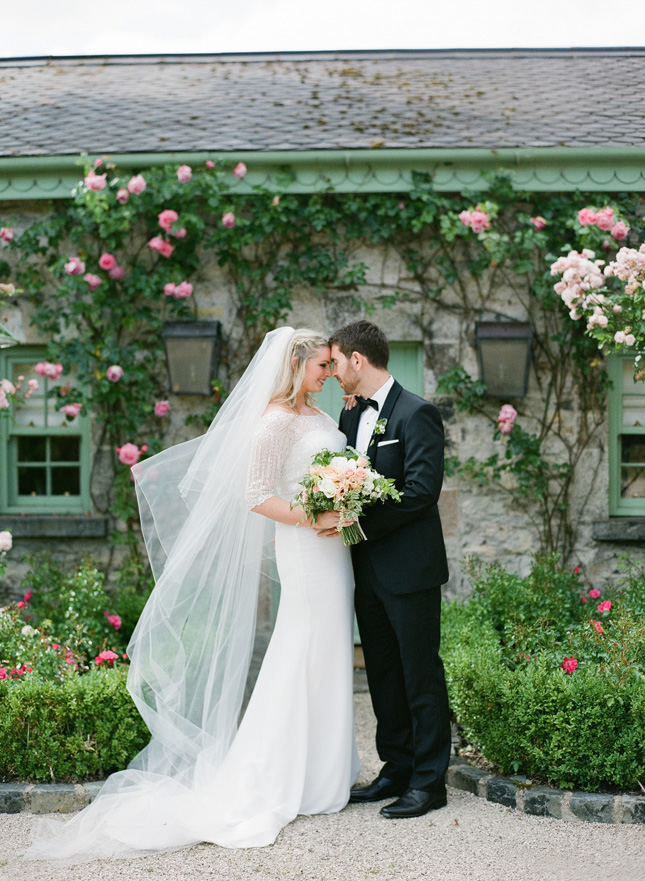 Their day was relaxed and elegant with plenty of pretty pastels. "We chose a romantic palette of mint, peach, soft pastels and white. Stephanie from The French Touch worked with us to achieve a soft and romantic aesthetic by incorporating large open roses, peonies, campanula, hydrangeas and lush foliage into our floral design," says Grace.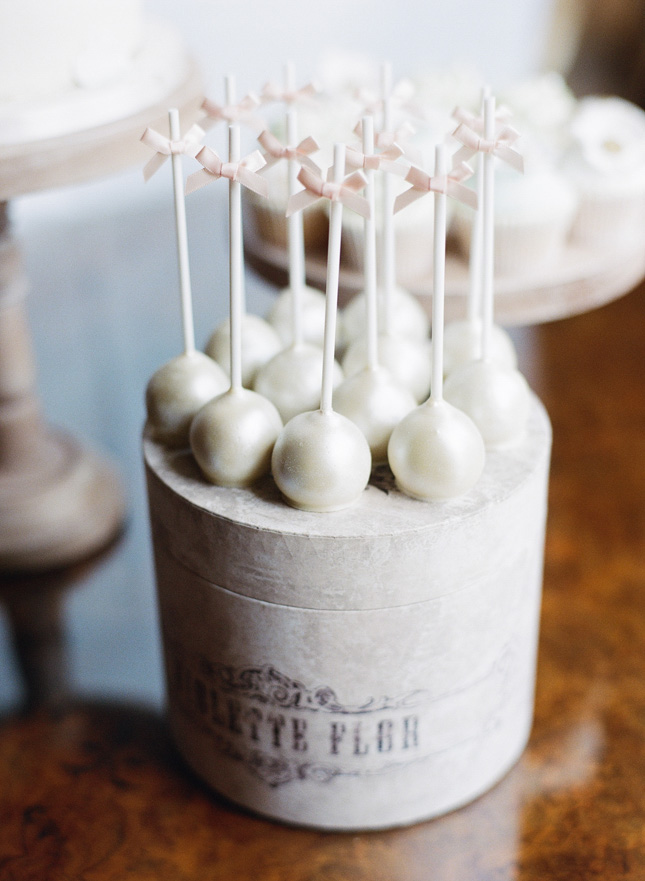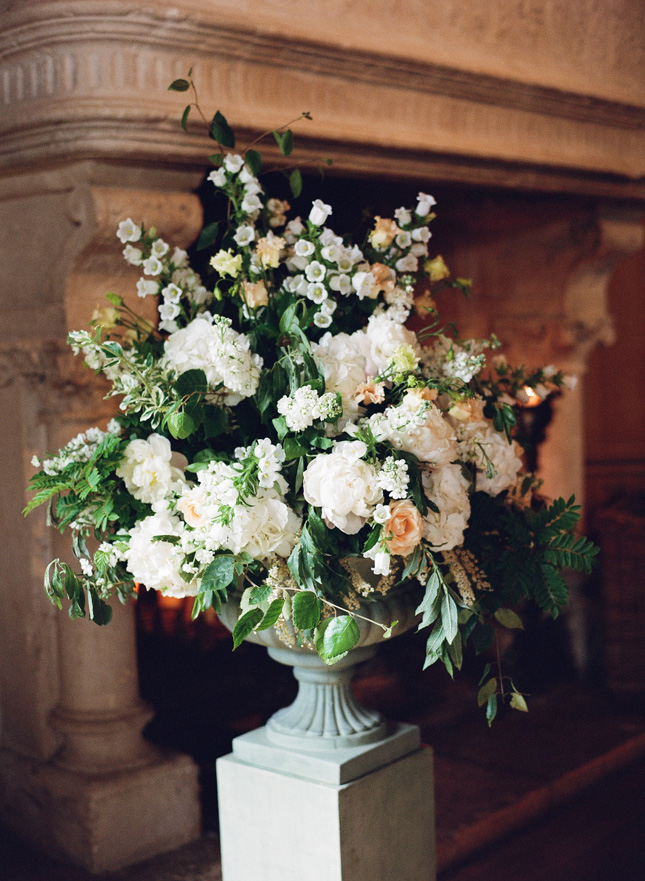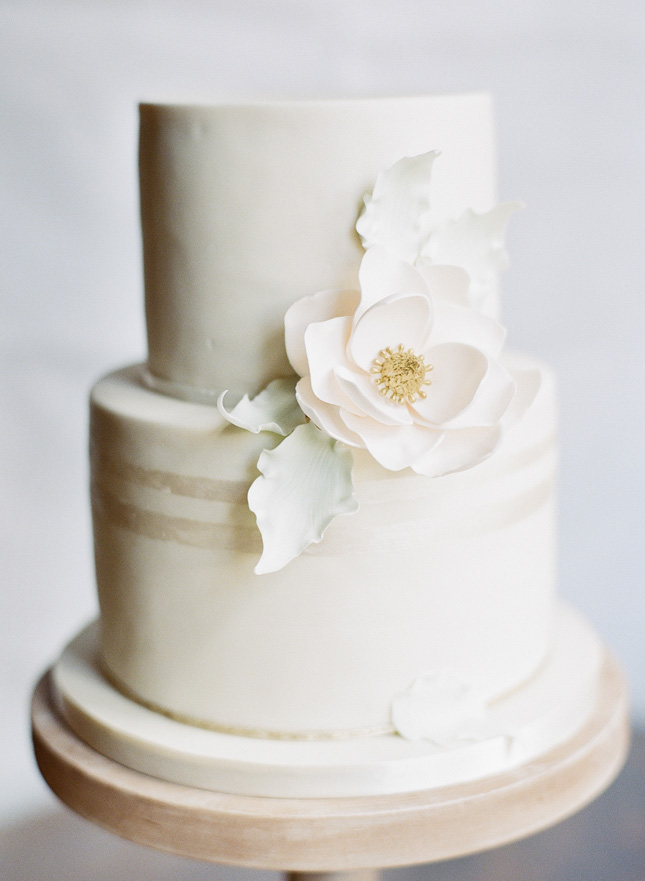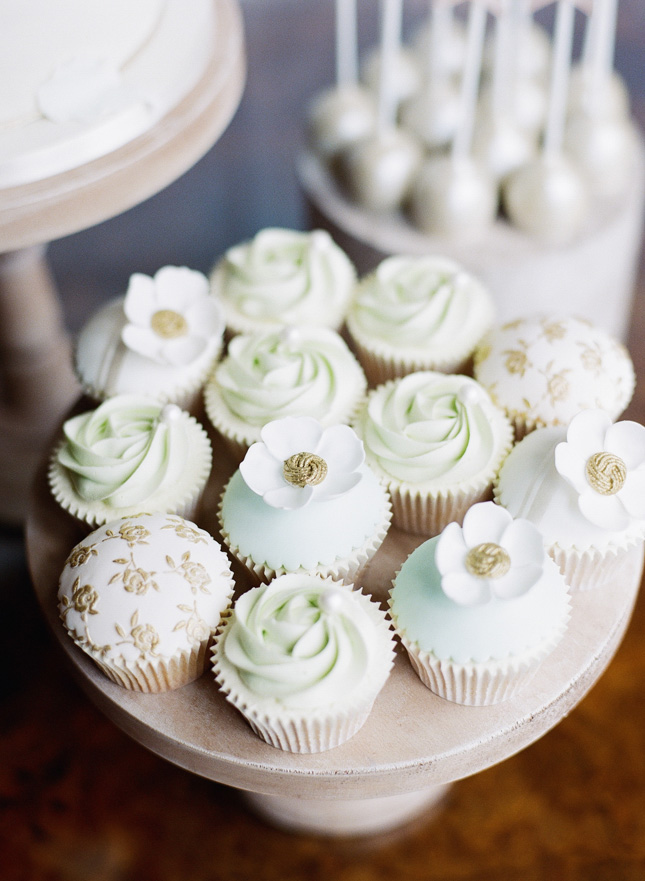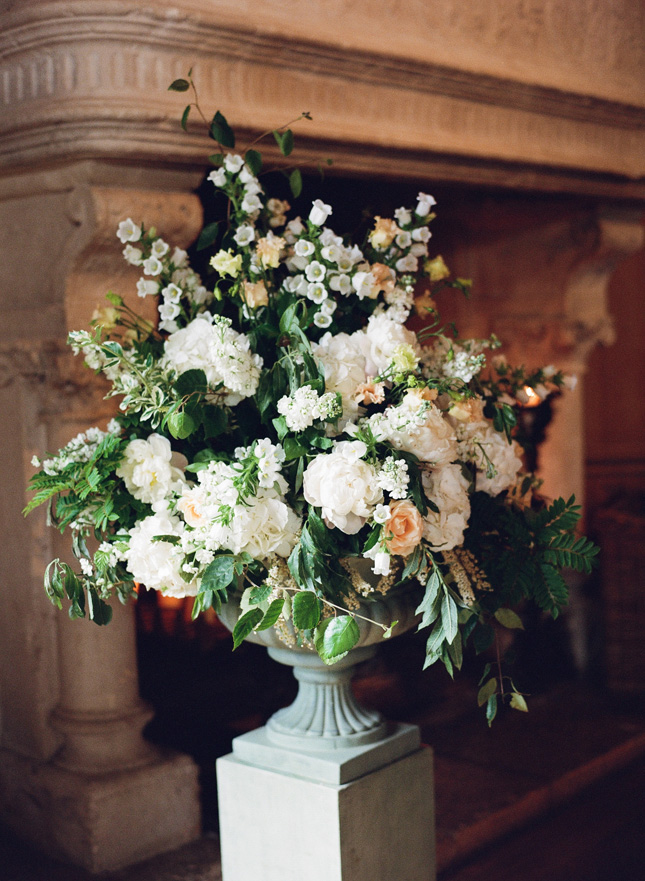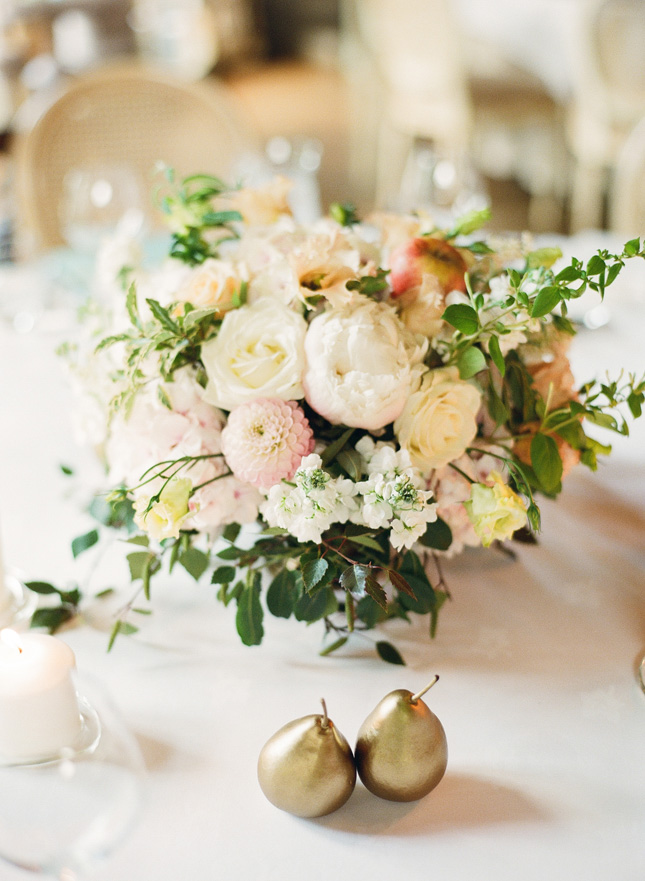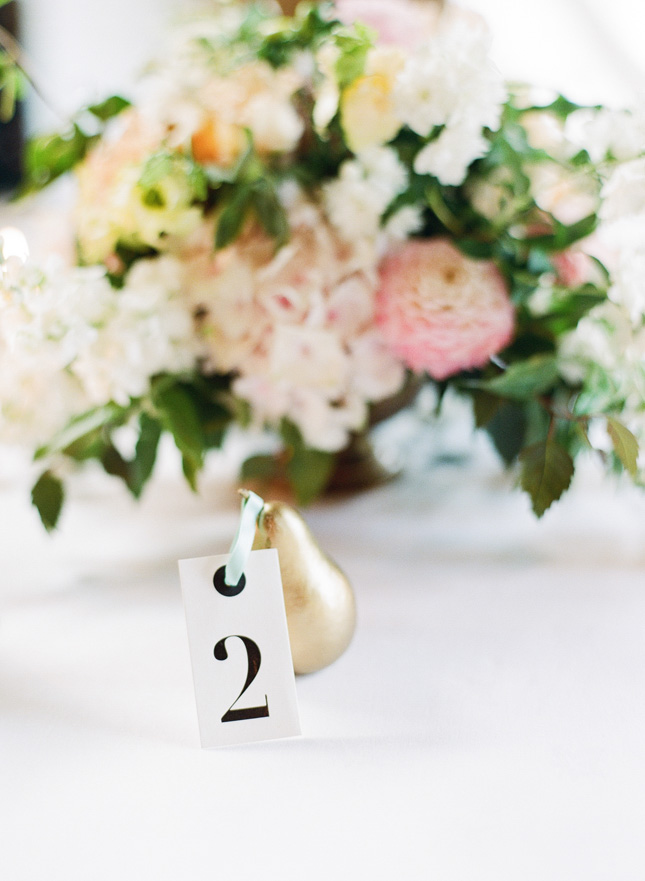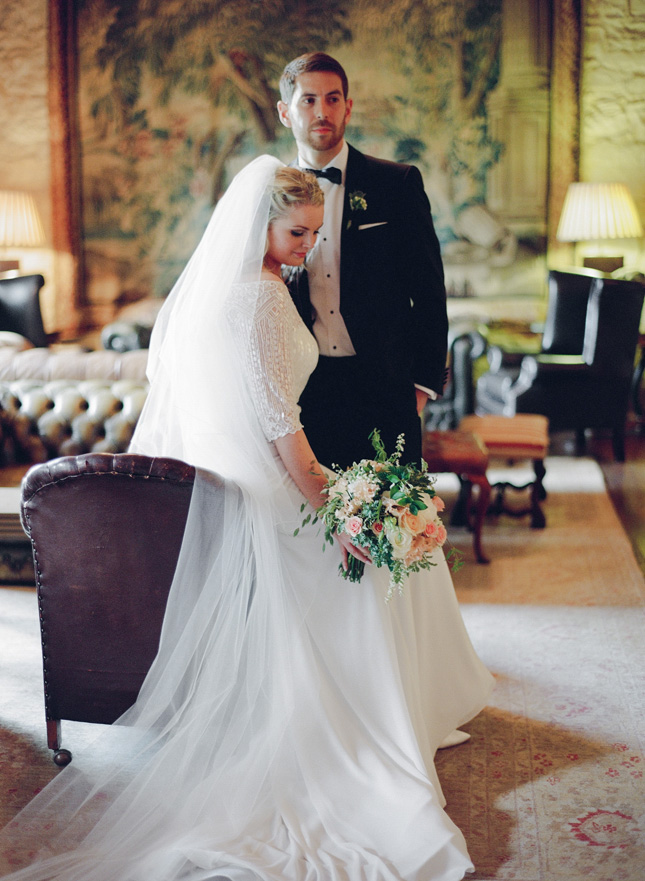 "After the ceremony, we slipped off to have some private photos taken with our incredible photographer Amanda Crean. It was great to be able to finally relax and have a laugh after all the nervousness before the ceremony."