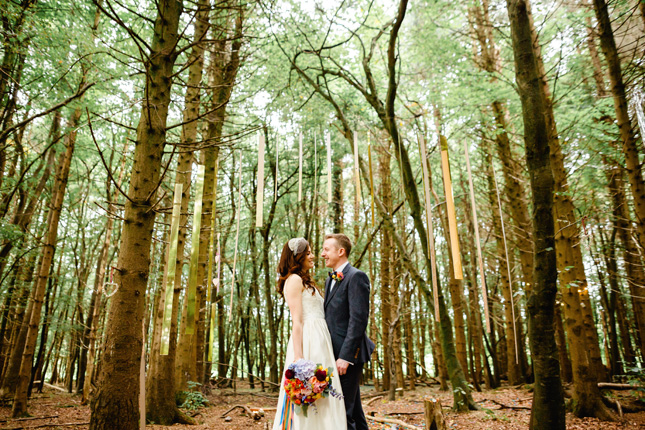 Sarah and Gav met in college and have been together for 12 years, having travelled the world and recently found their dream home together.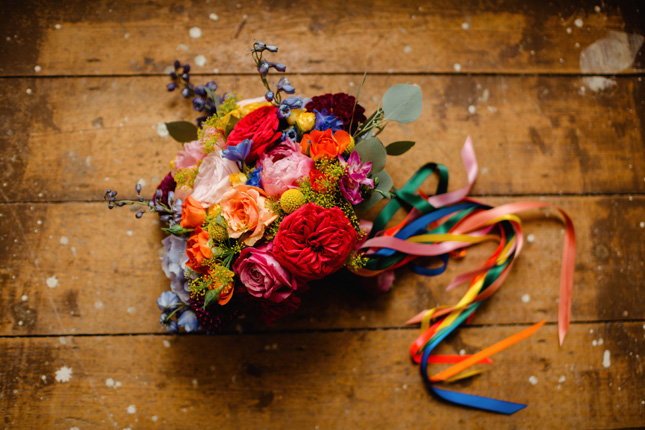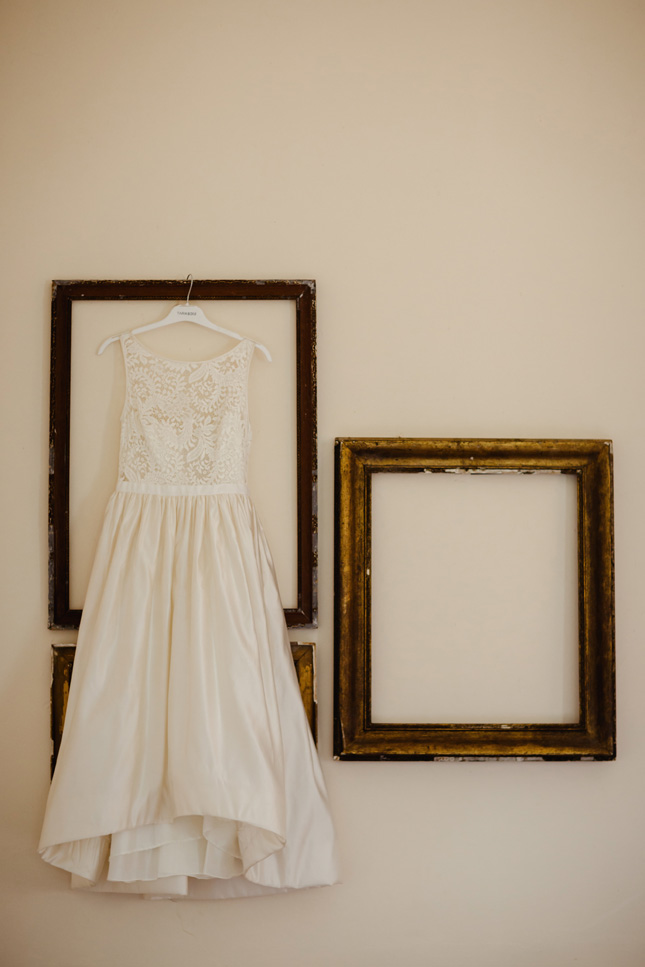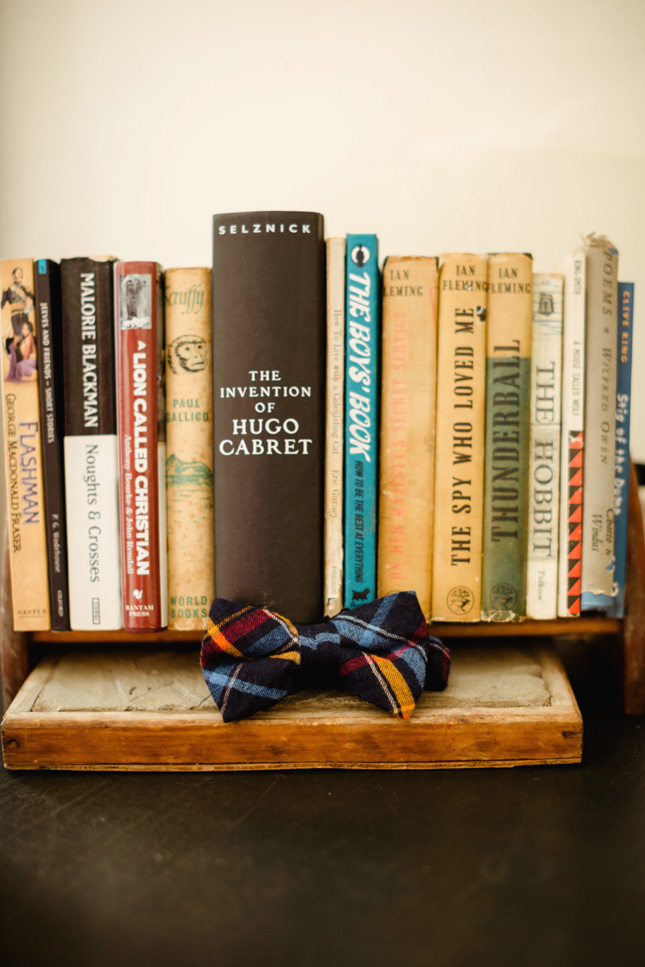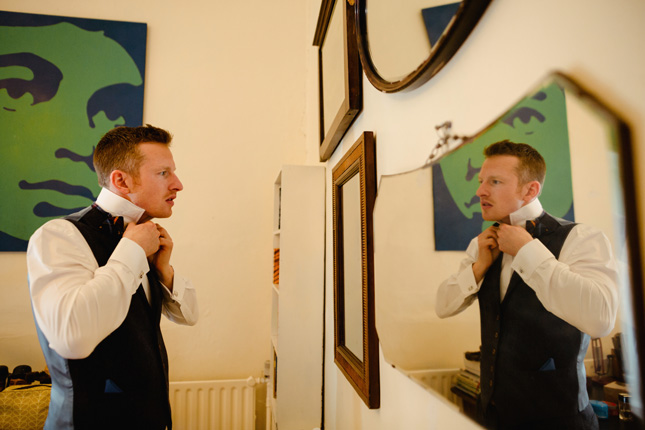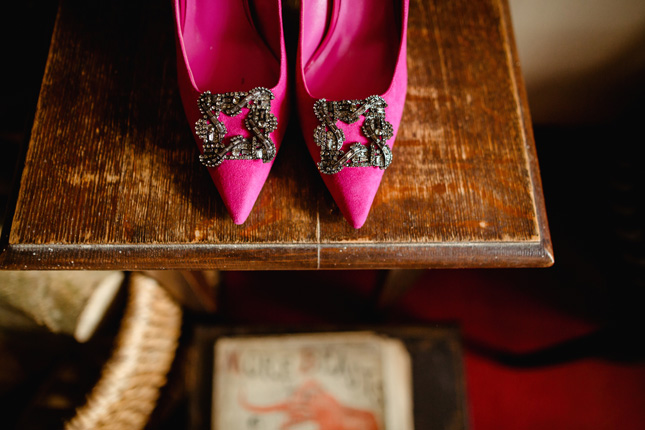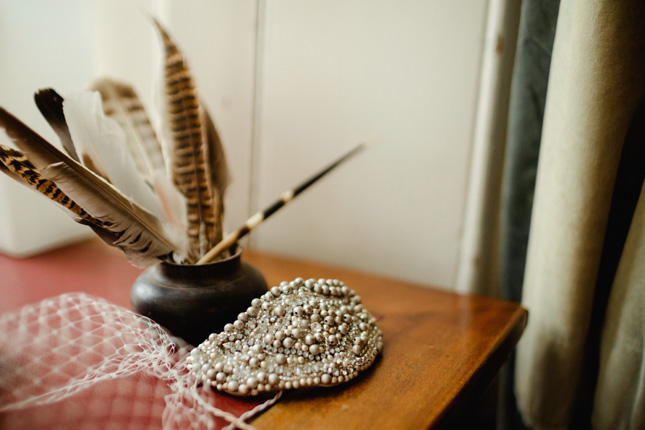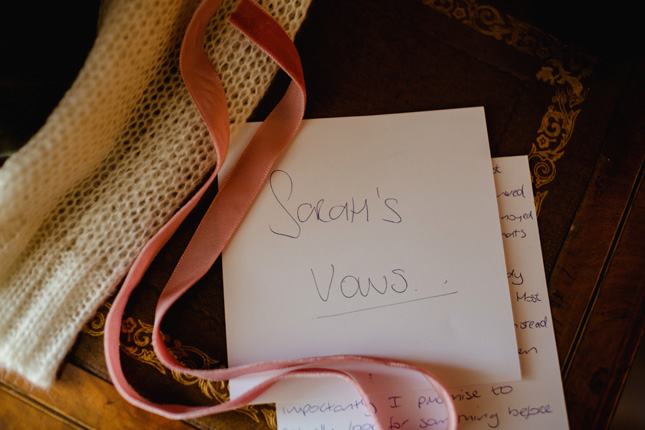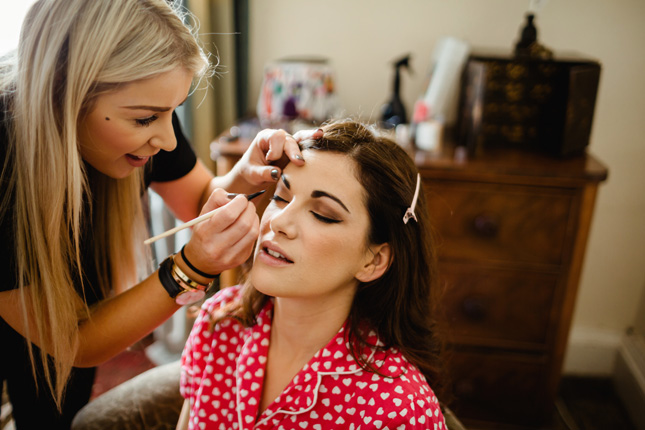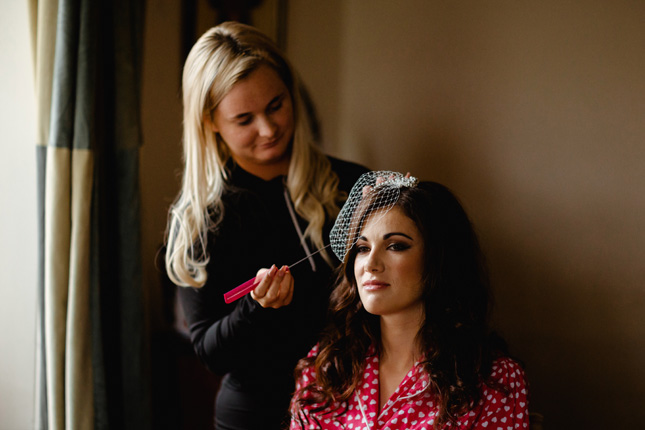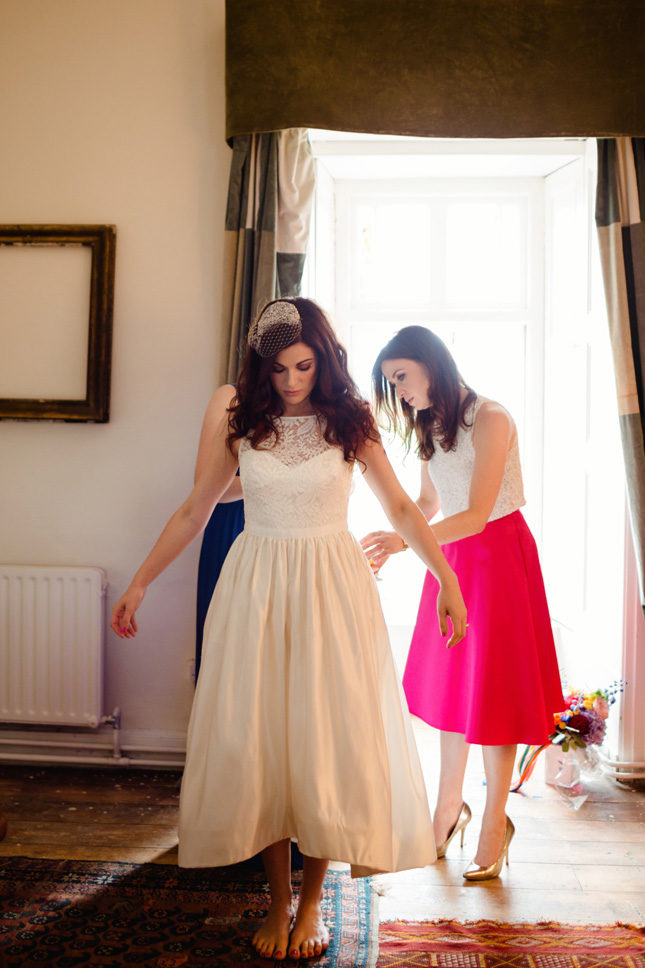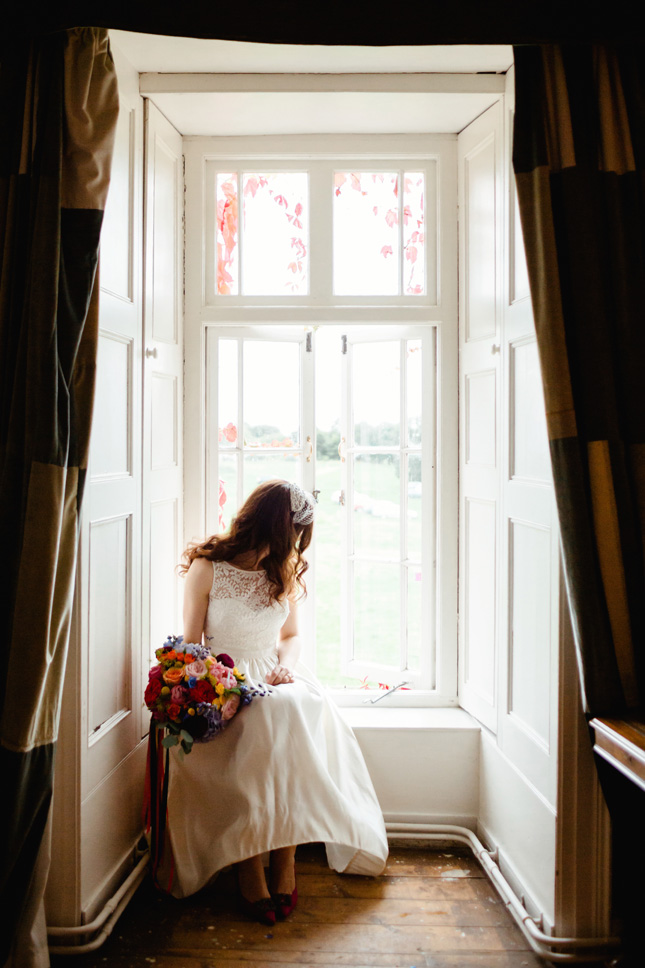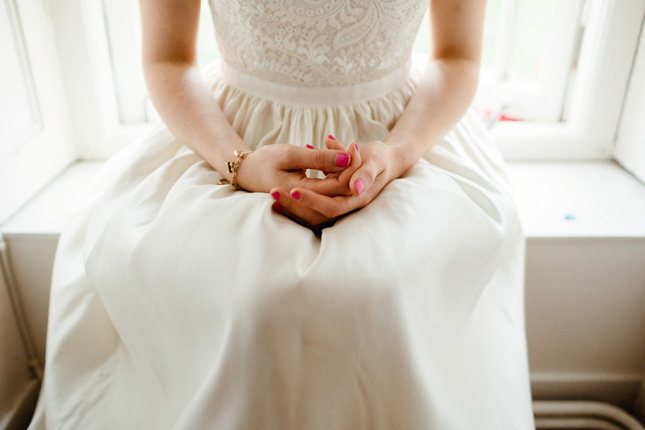 "My birthday is early September, so when Gav suggested a surprise weekend away a few weeks later, I thought nothing of it. He brought me to an Eco cottage at the edge of the earth in Port, Donegal. We went for an early morning walk and Gav asked me to marry him, overlooking the sea. I was totally shocked, but so thrilled - it was incredible," remembers Sarah.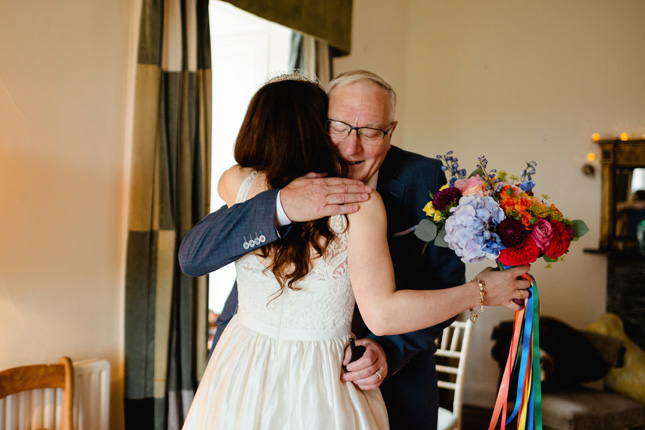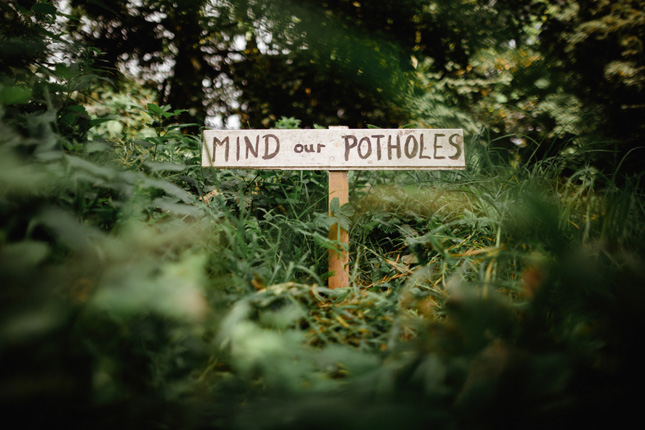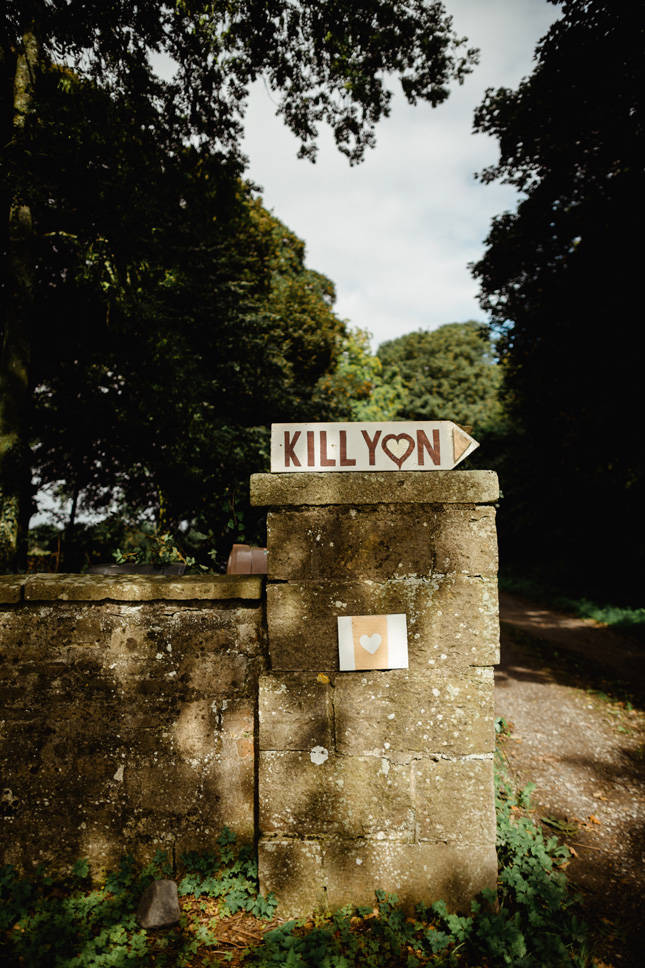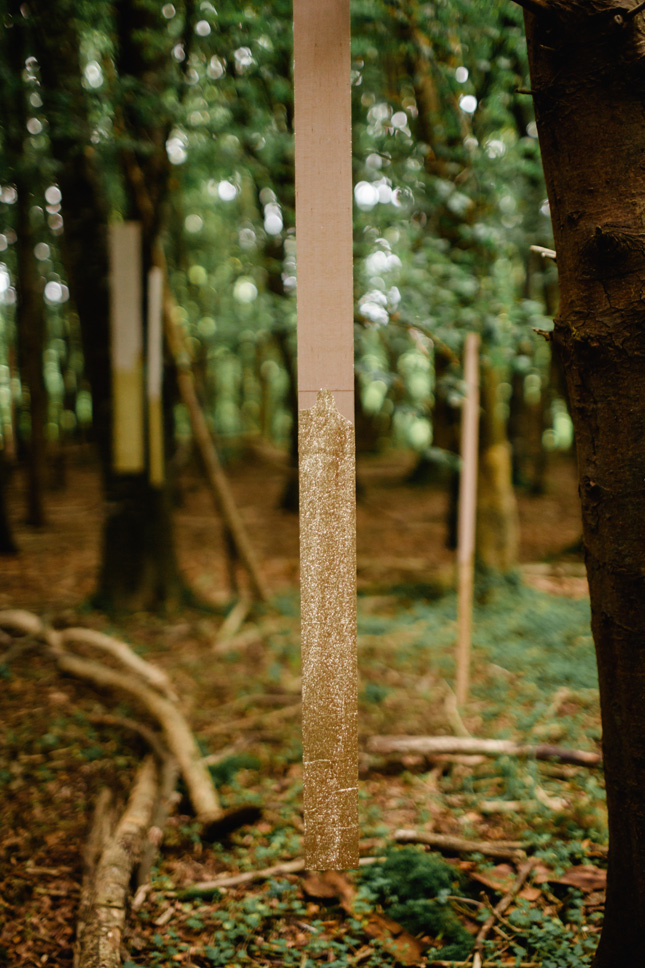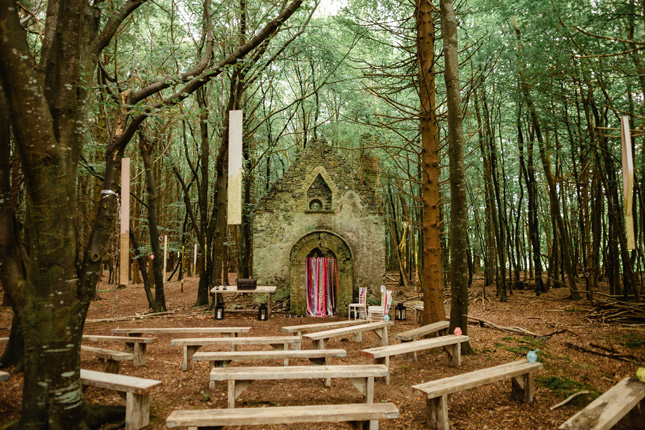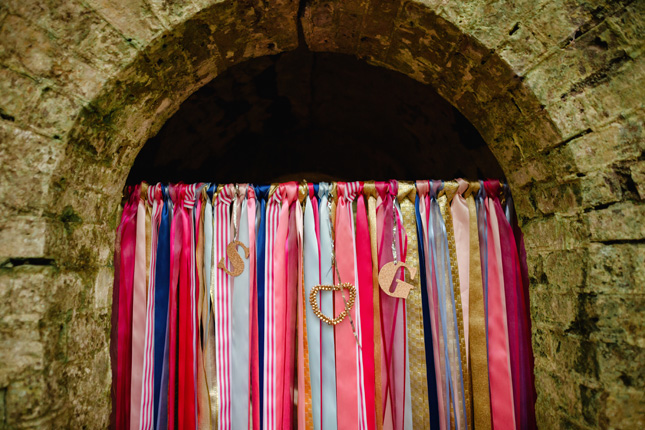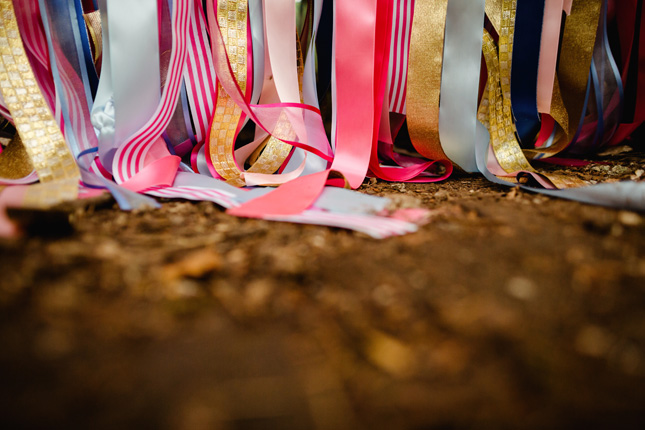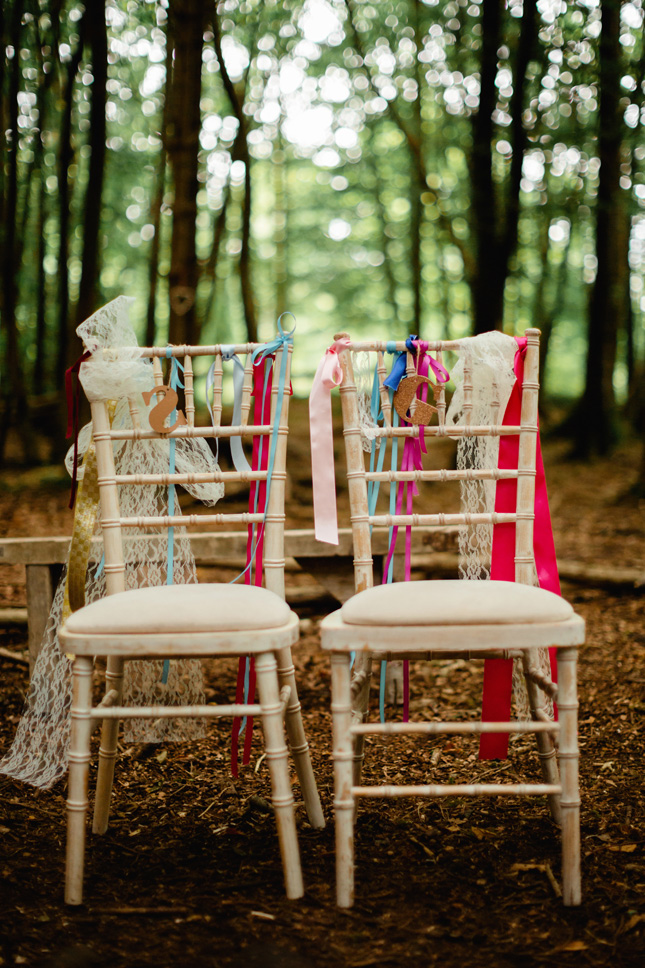 They both knew for definite that they didn't want a traditional wedding. "I'd been looking at different venues and stumbled across Killyon Manor's website. Roland, the gentleman who owns the house and his wife Zoe emailed me back and the more I read, the more I wanted to see it, so I told Gav about it. As soon as I mentioned Roland's name, he told me that Roland had rented him the cottage in Donegal where we got engaged – what are the chances? Once we saw Killyon, we knew it was the only place we wanted to get married," Sarah said.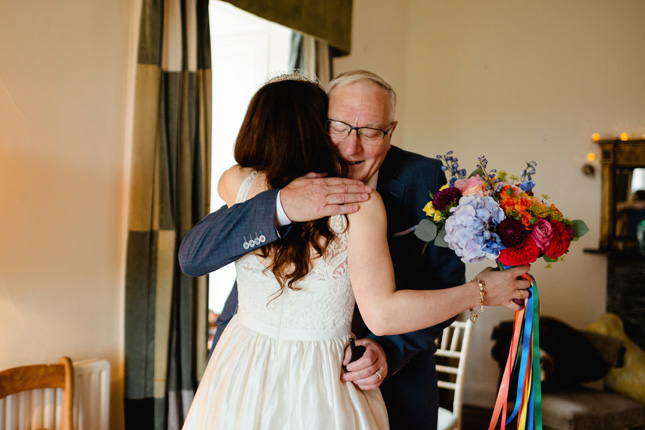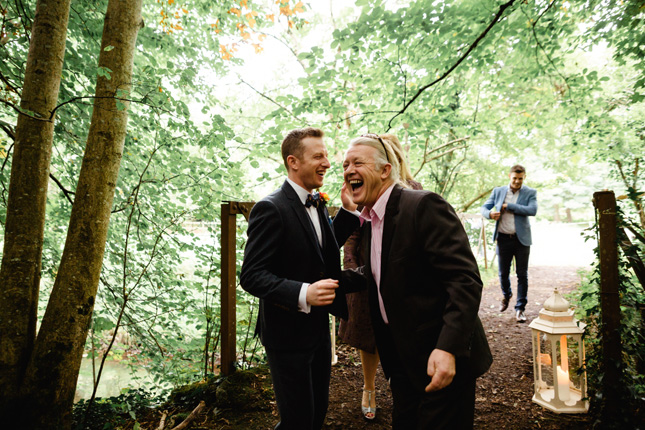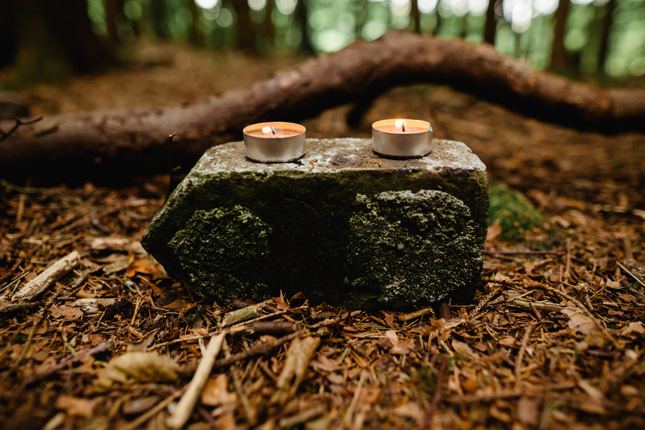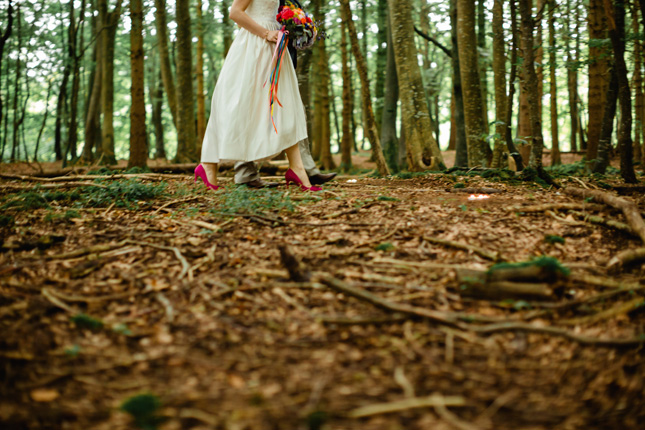 ]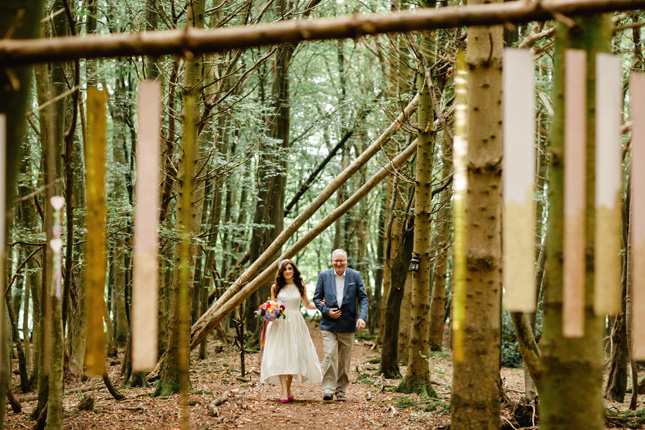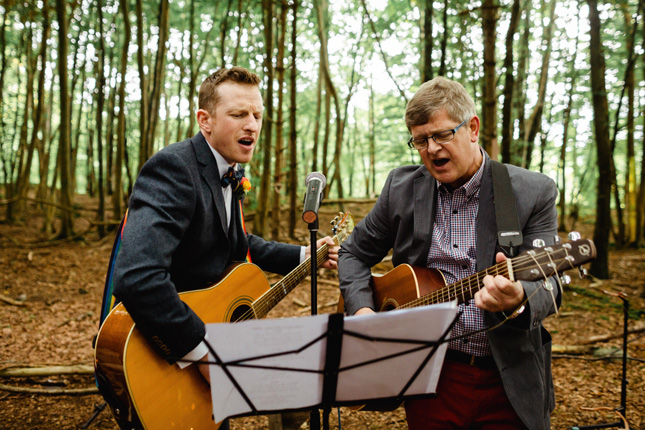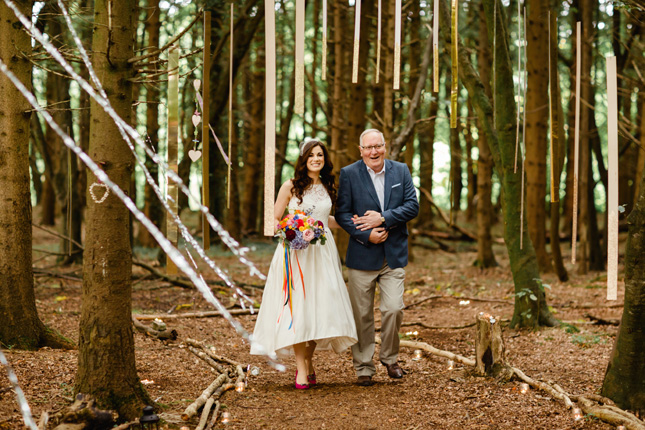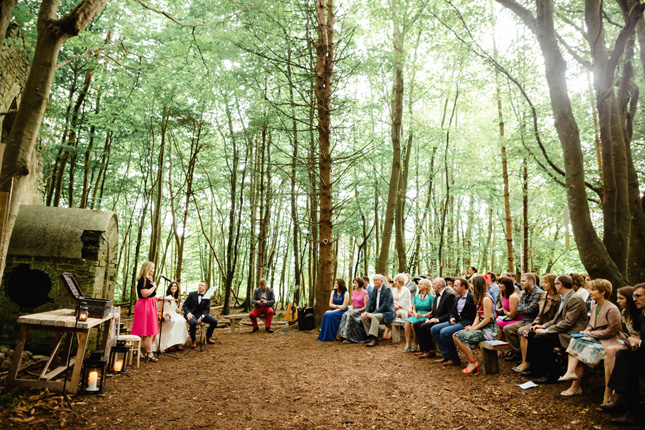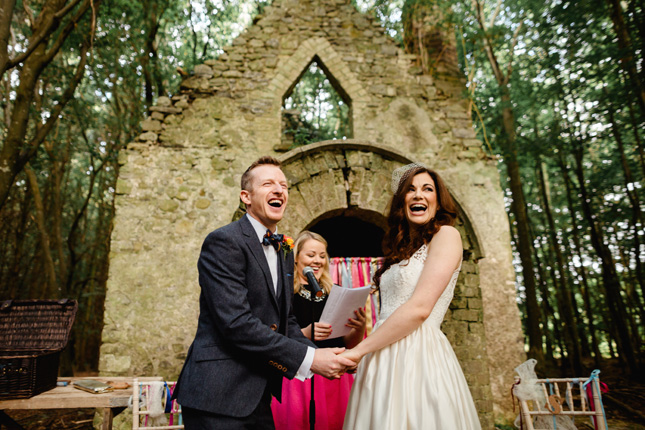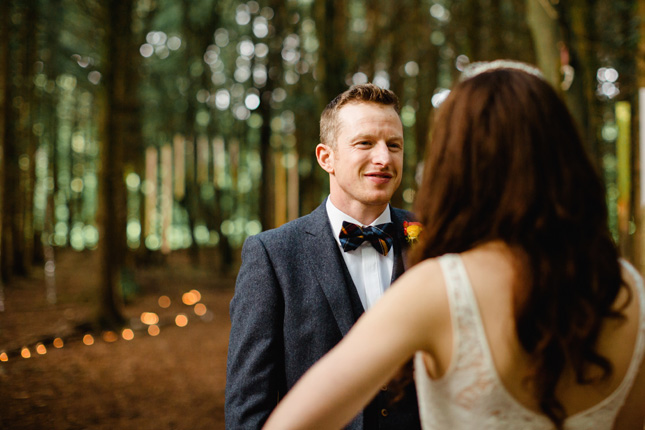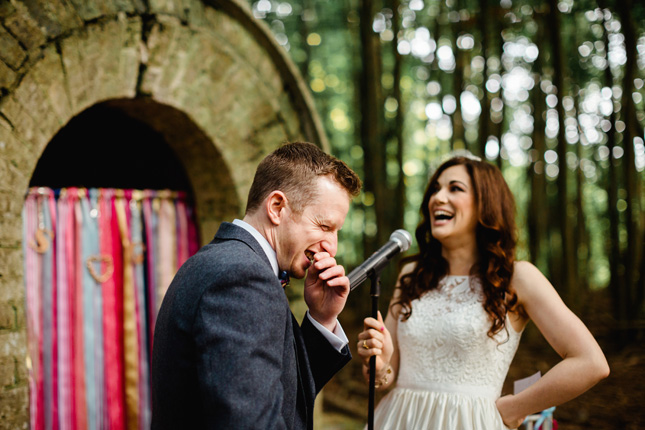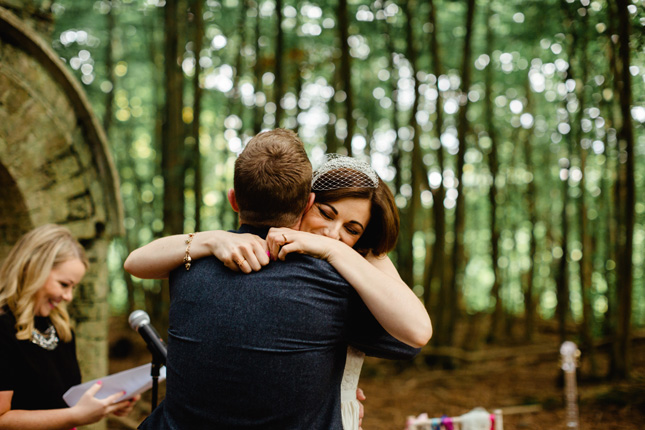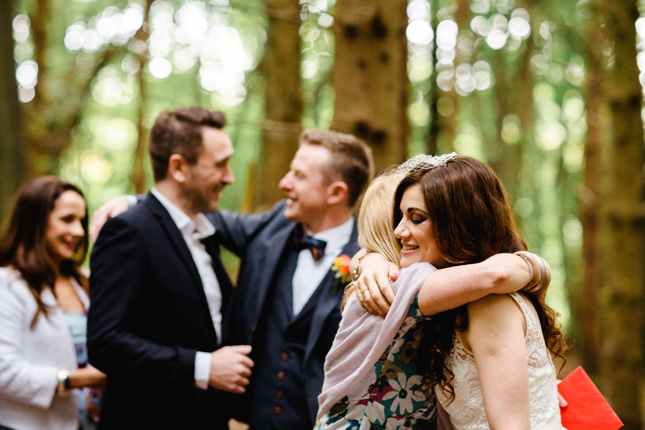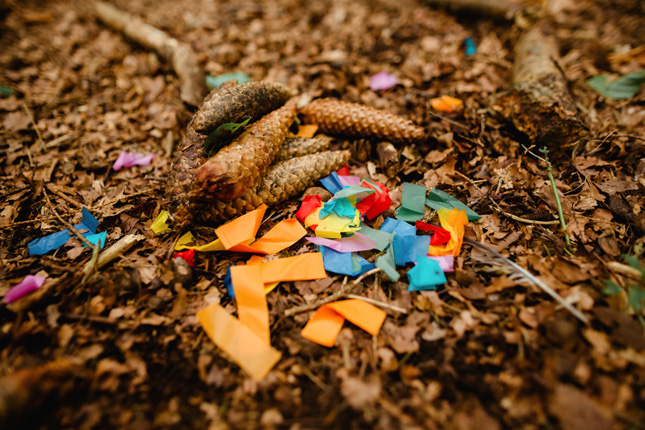 Sarah and Gav wanted to make sure that both their Mams were included in the day. "We both felt that mothers often get left out of the ceremonial part of weddings. We had a ring warming where they had our rings on velvet ribbons and passed them through the crowd during our ceremony," Sarah said.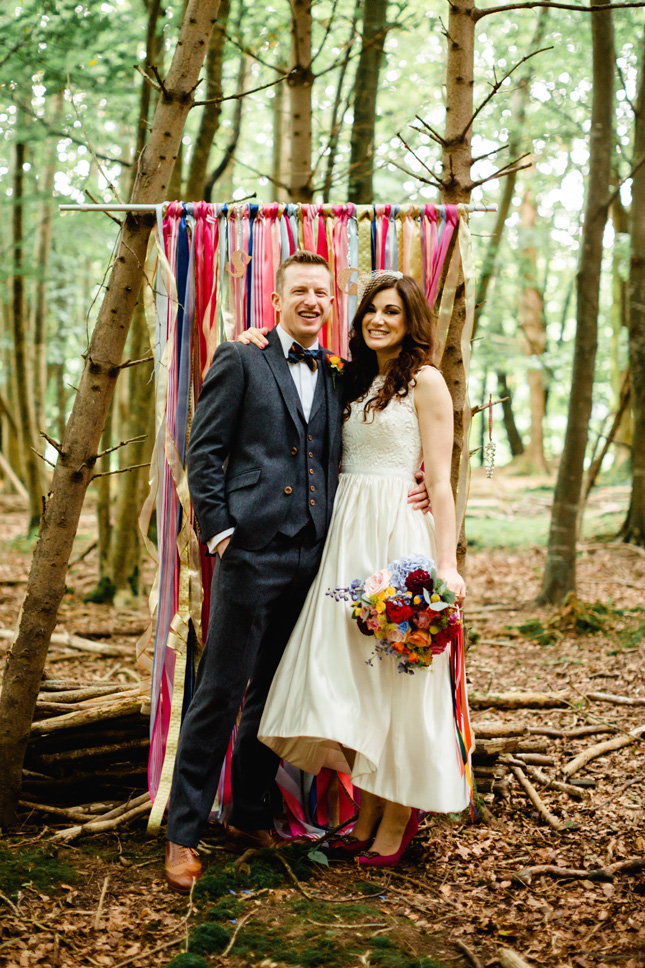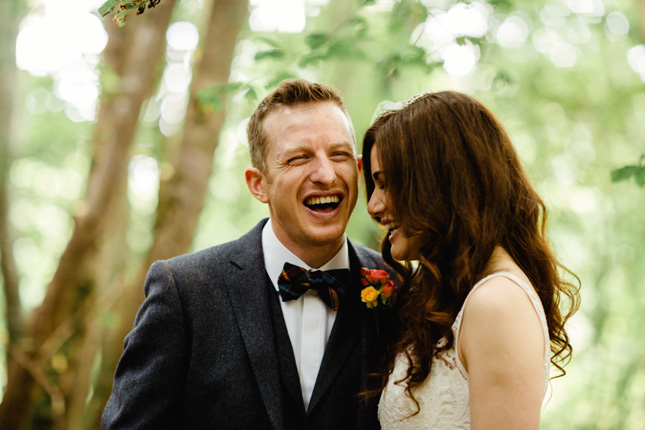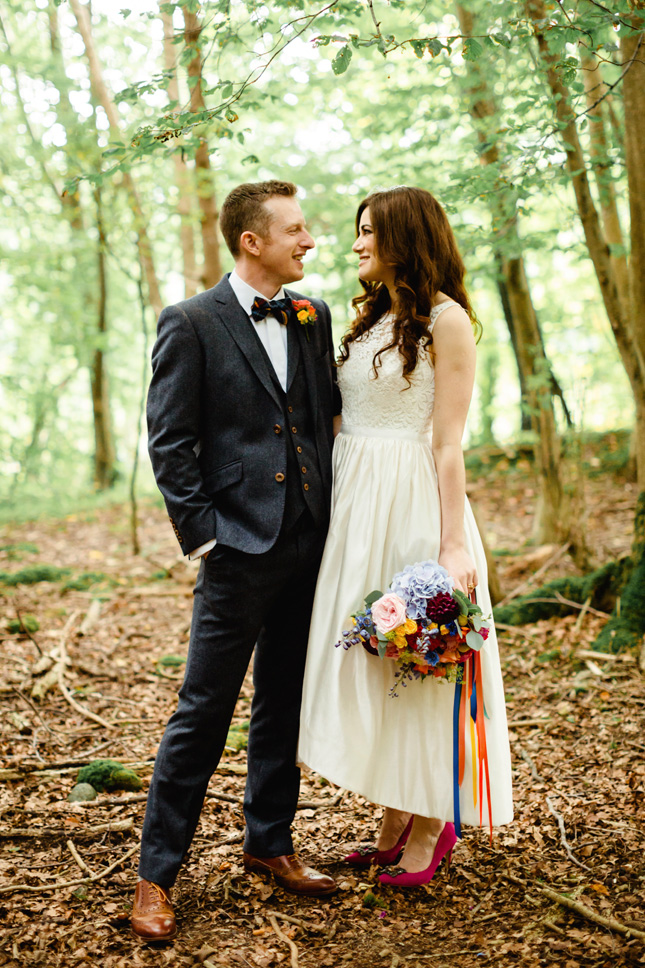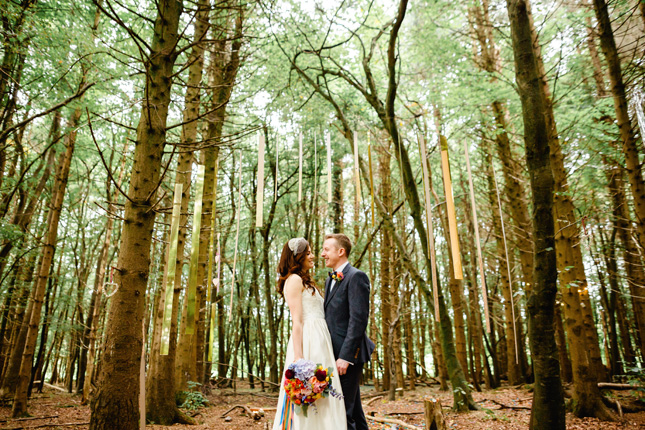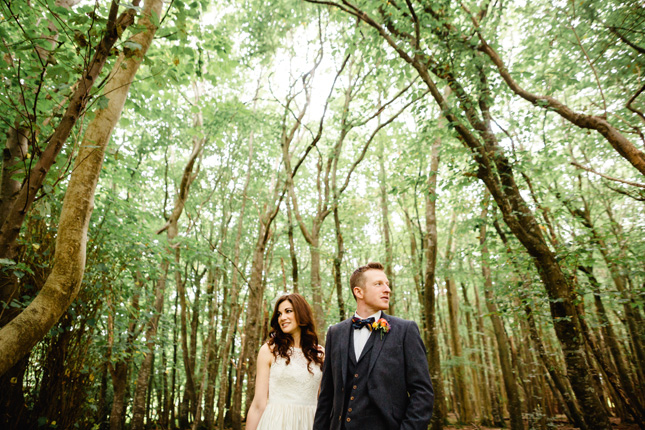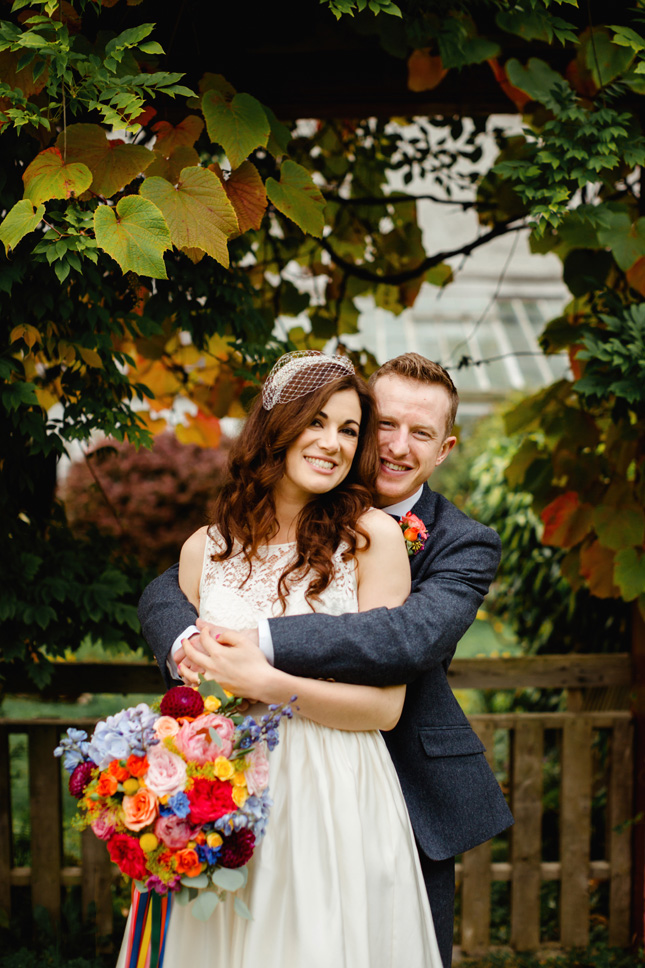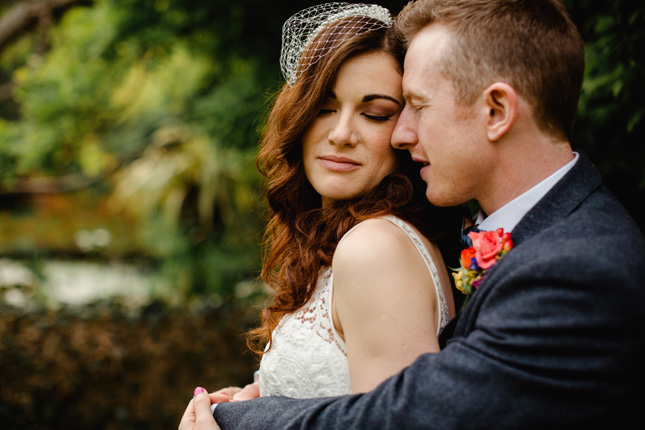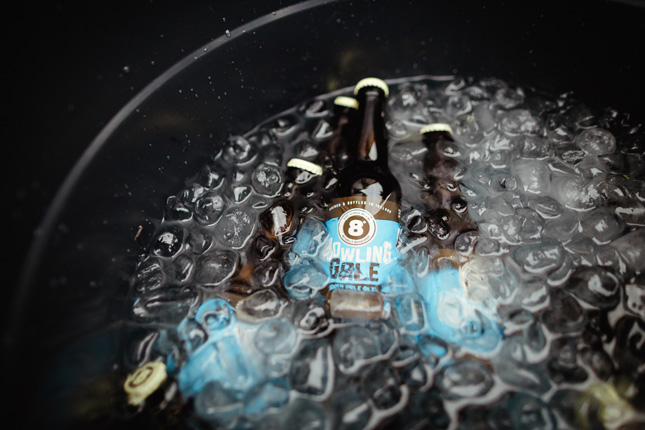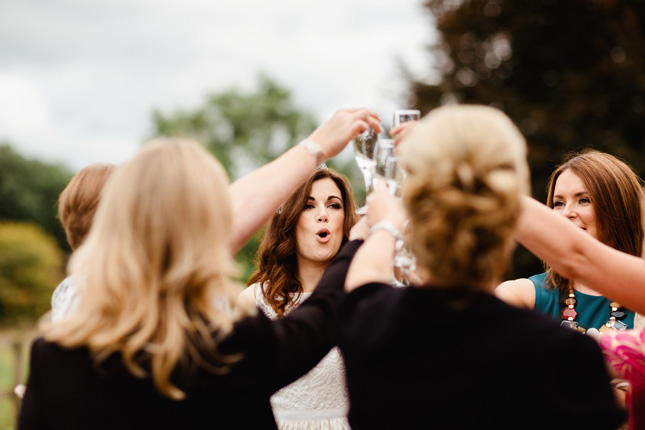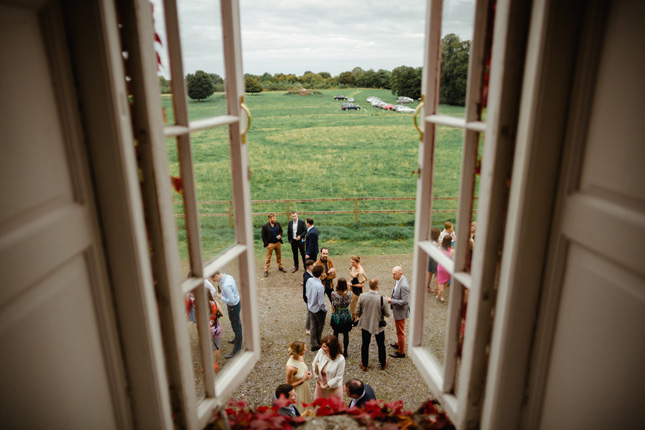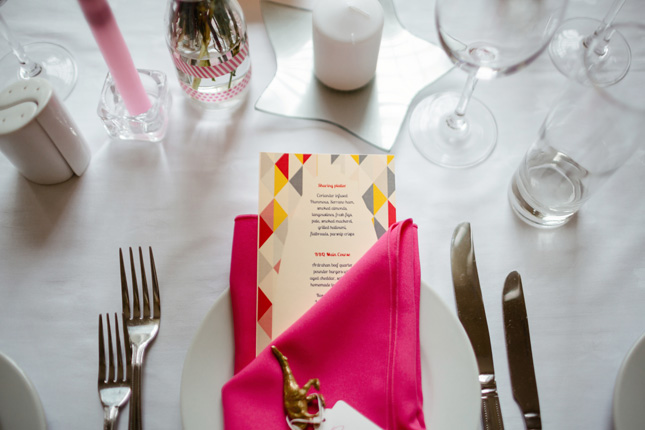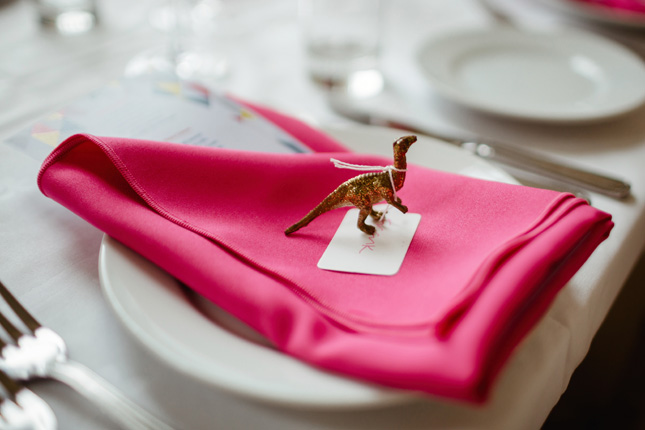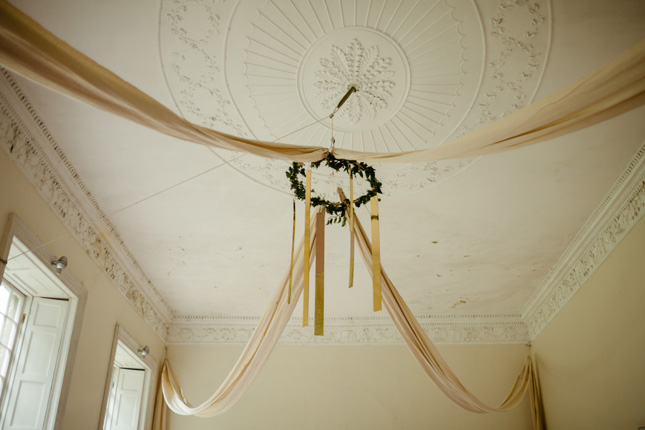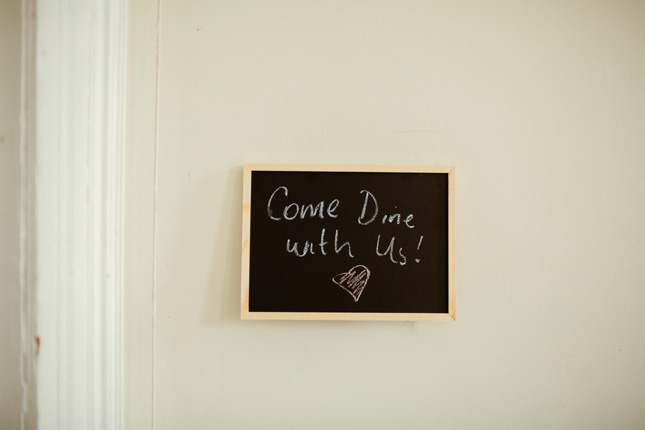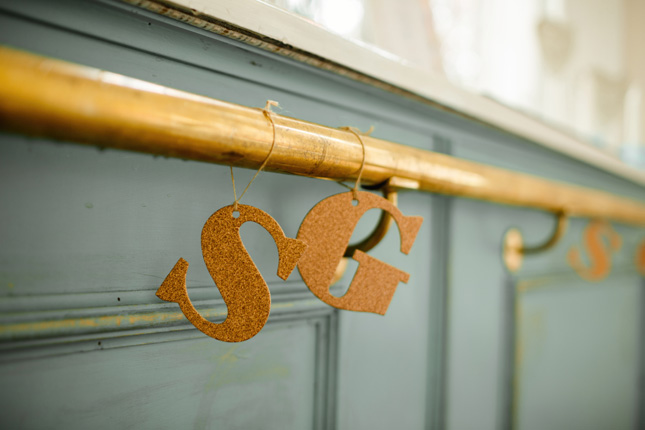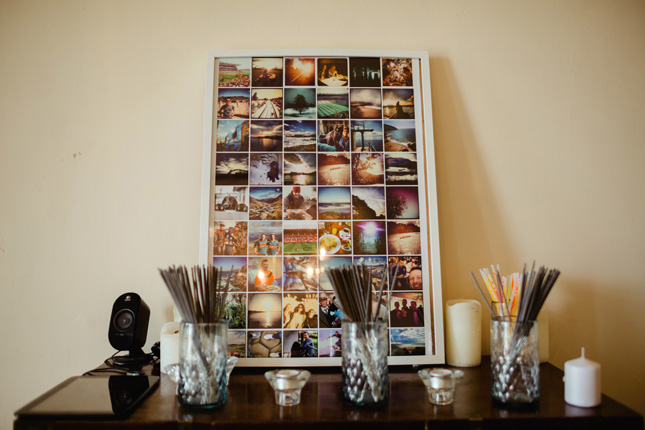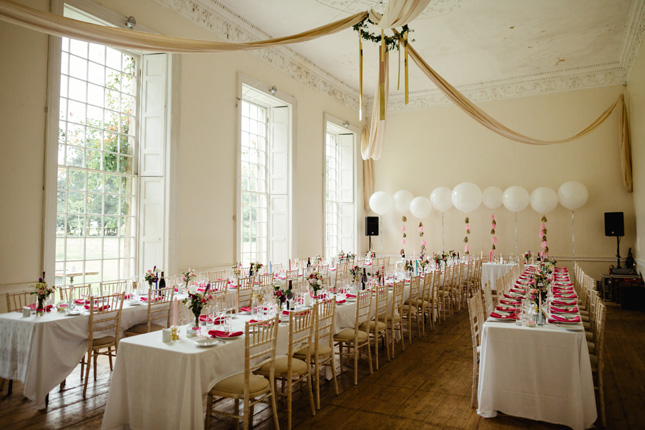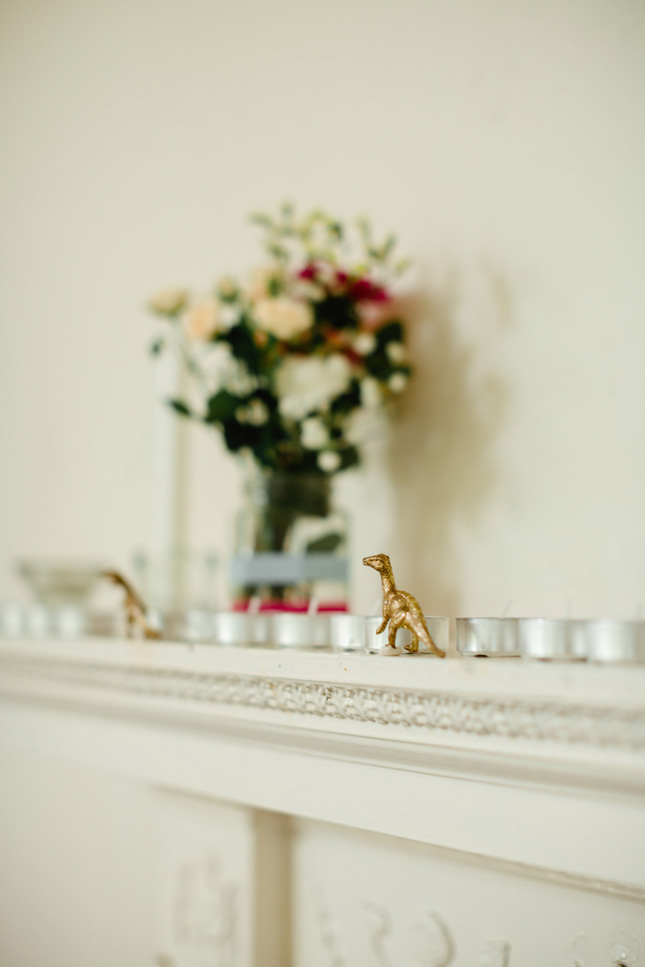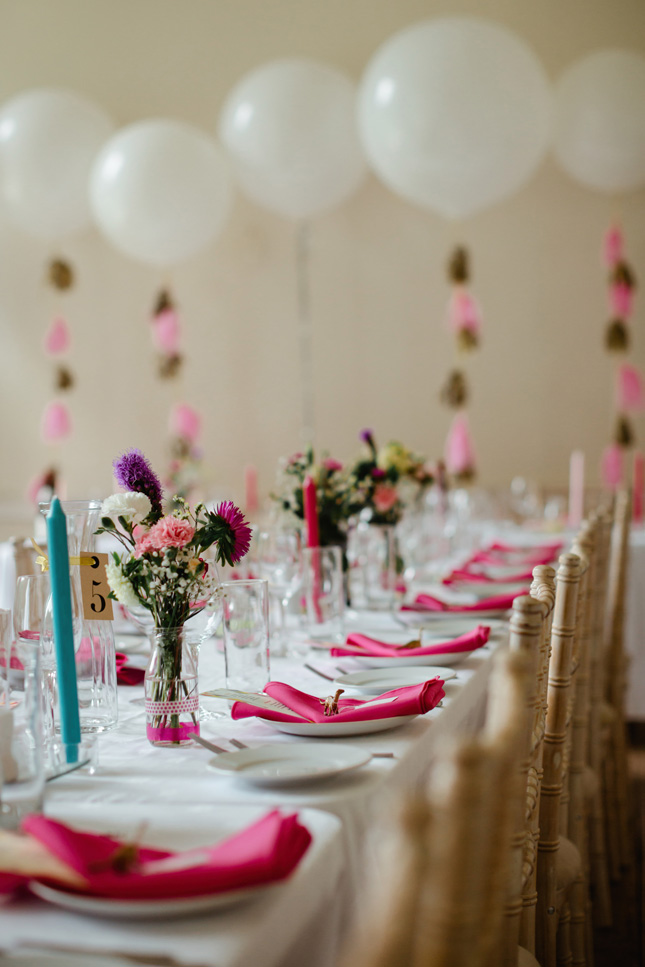 "My favourite memory of the day was when Gav sang my Dad and I down the aisle - he and his uncle Rick, played Eight Days A Week by the Beatles. It was incredible to hear him on our way through the trees and crossing the little bridge into the clearing, by candlelight – it was magical."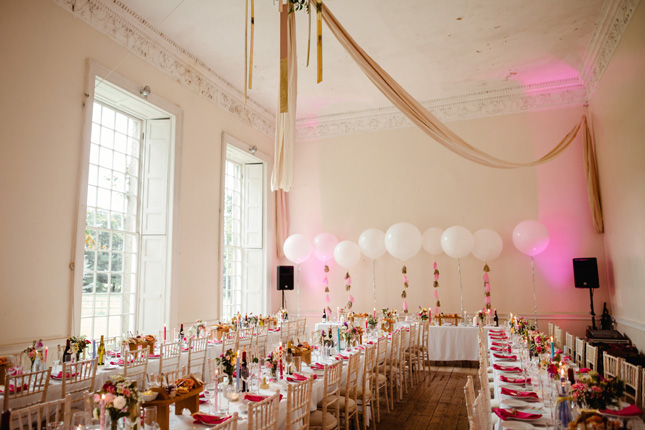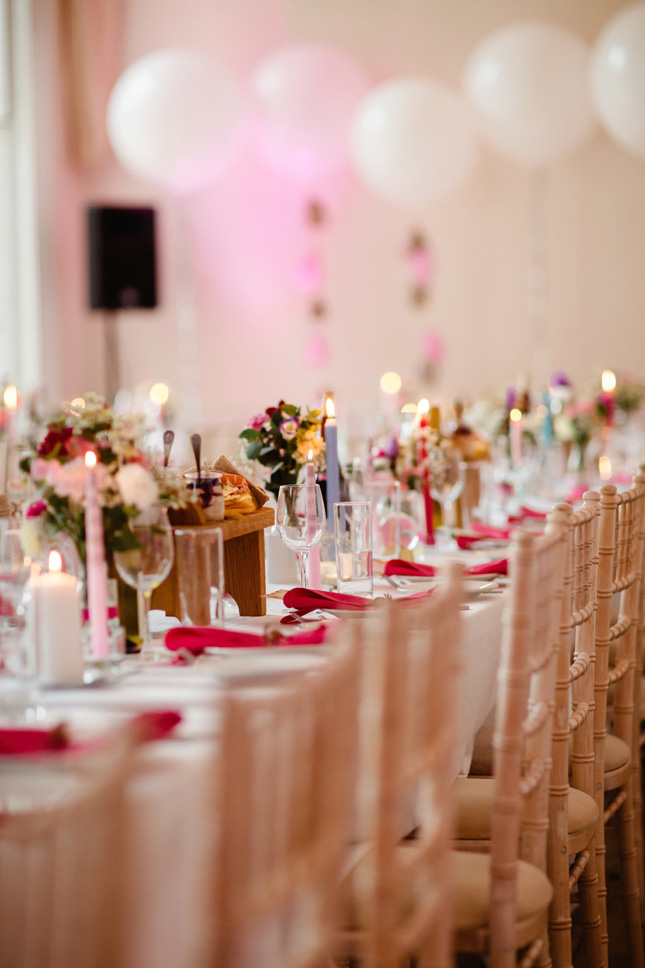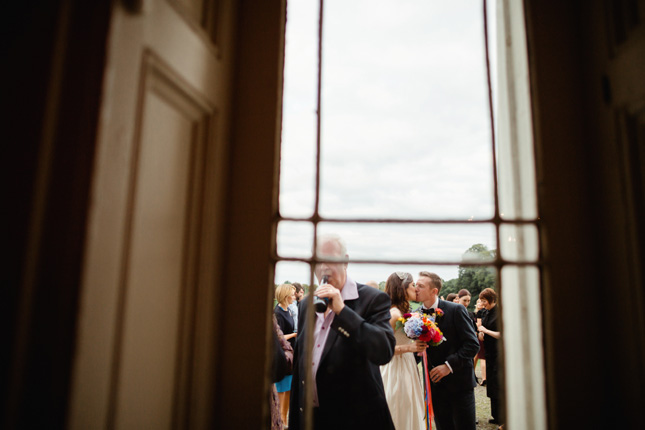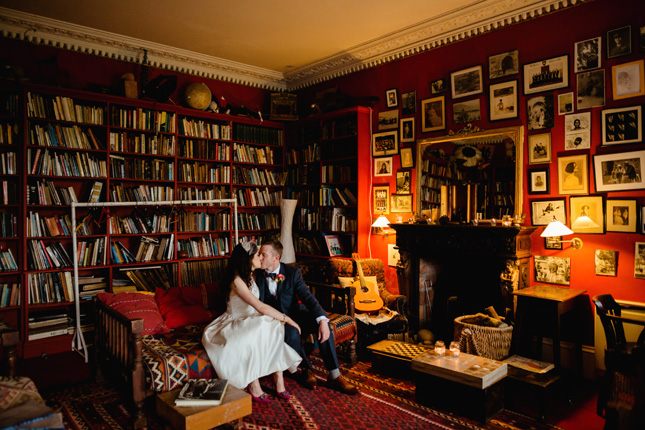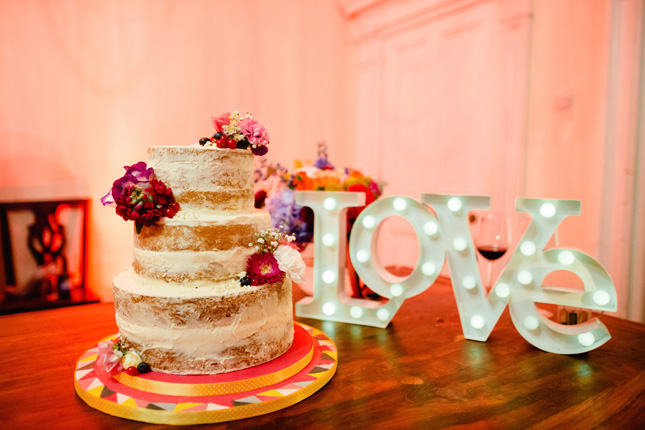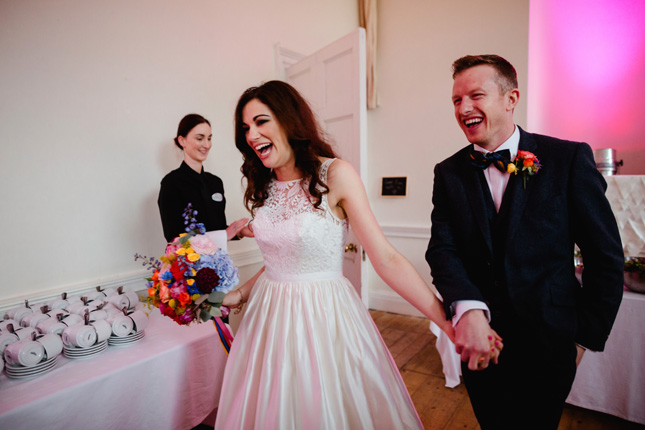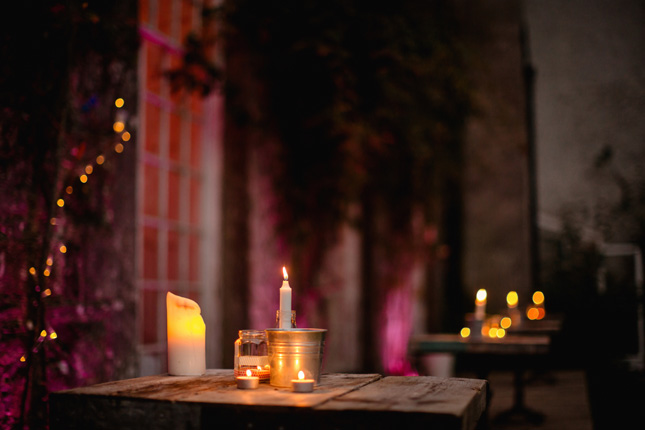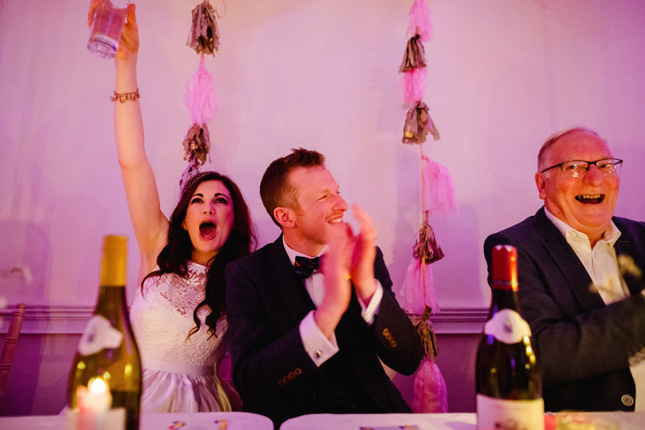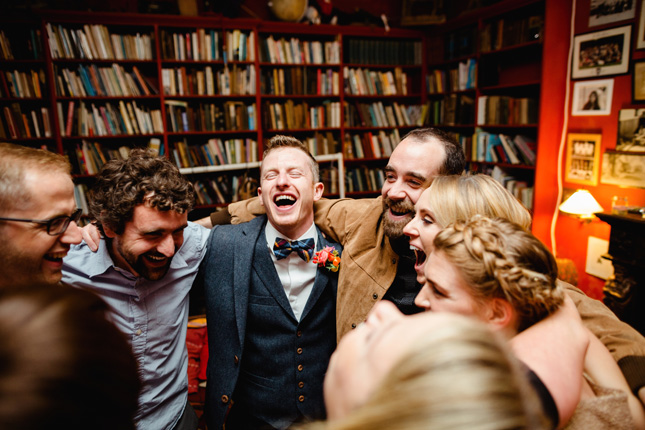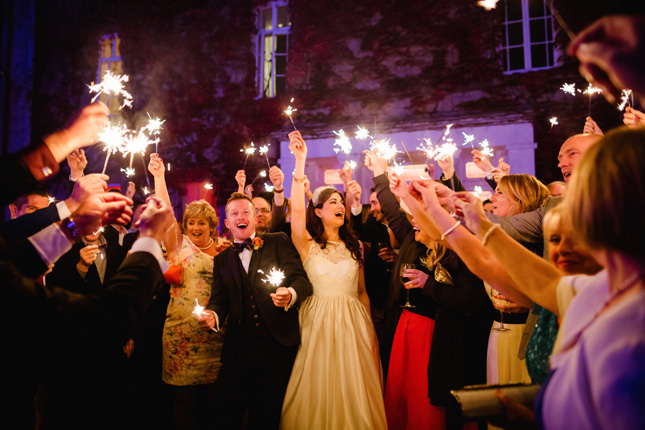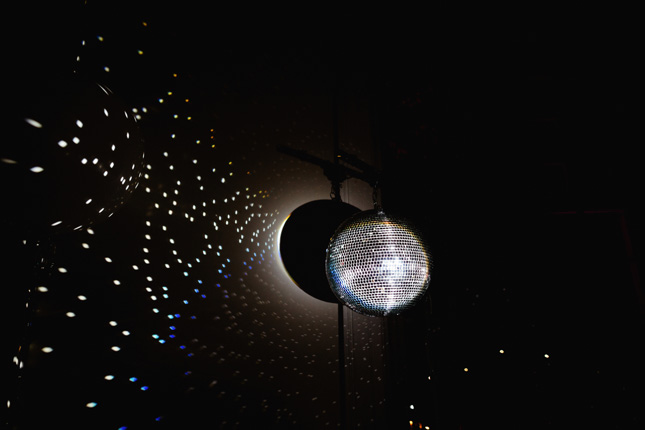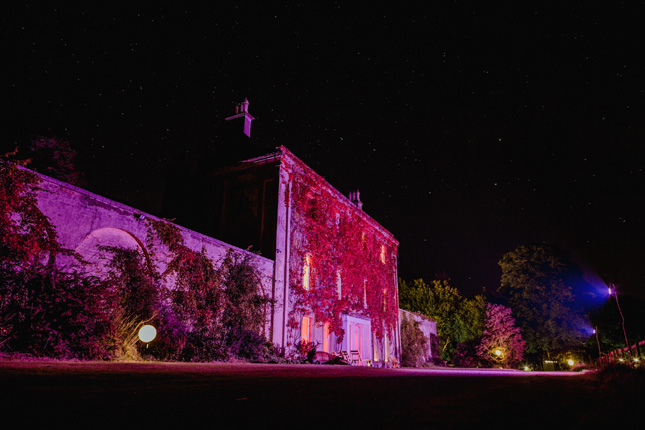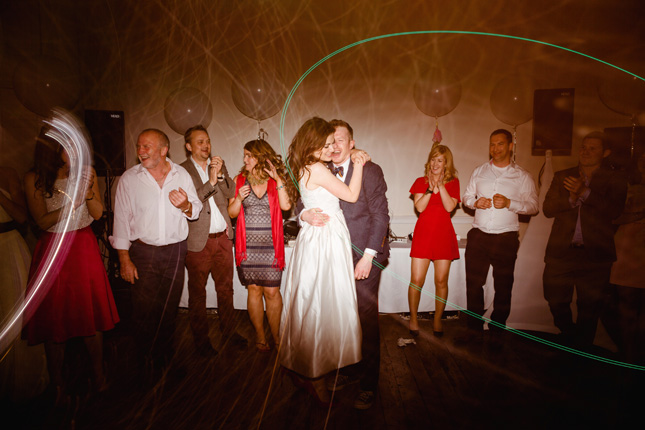 Their advice for couples is to make sure you add personal touches to your wedding. "Make the day personal – everyone is there because of you two, so share your story and love with them. It's your wedding, so don't be shy! Personalised readings, vows or even music gives everyone a warm fuzzy feeling!"